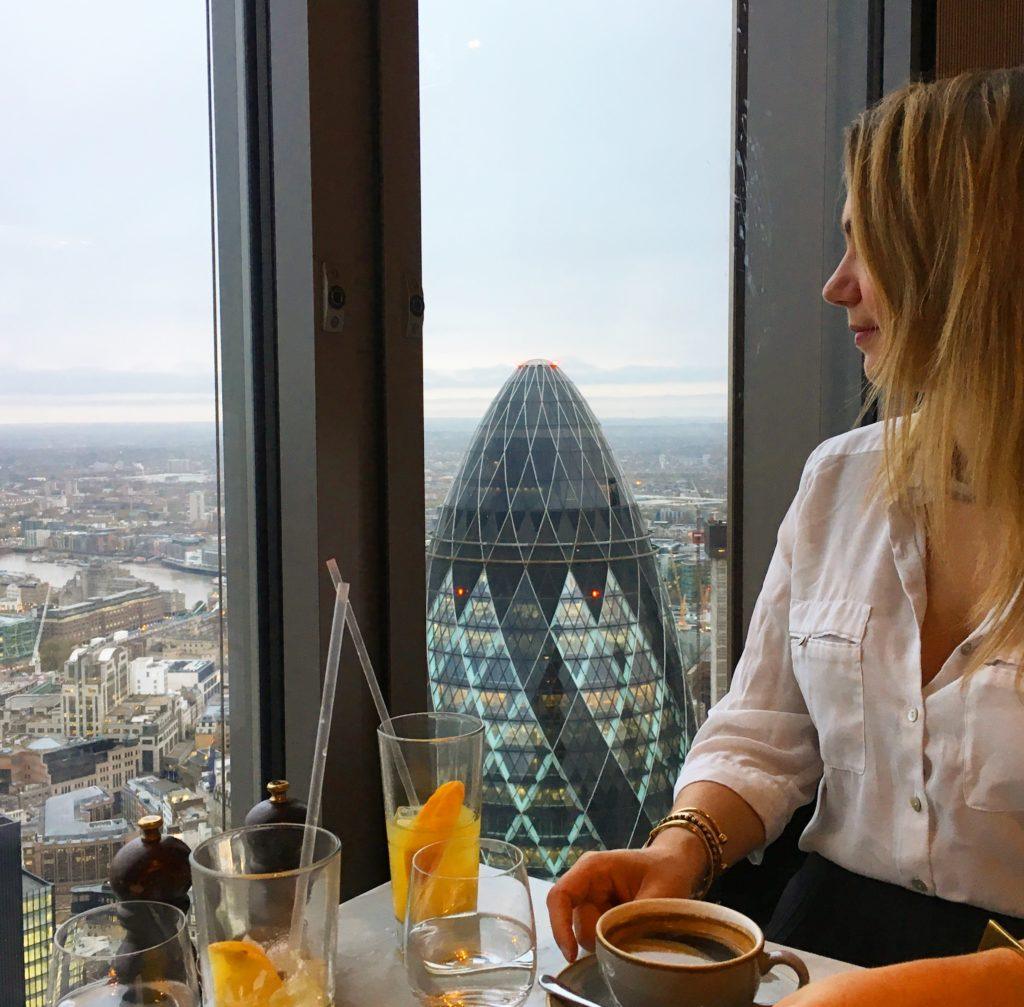 I almost never do these kinds of review posts – I'm always so impressed with bloggers who manage to do monthly round-ups. I often think how great it would be to do the same, and that it would keep me motivated and probably make me post more, but then I remember how lazy I am and laugh. It seems like every blogger has already done a review of their 2016, and I don't even know who reads these kinds of things, but hey, I just had a fantastic breakfast at Falafel House (fellow Winnipeggers, you know what I'm talking about… I always get the corned beef hash and a glass of chocolate milk), two cups of coffee, and nobody else is home, so I thought I'd use these couple of hours to do something semi-productive. Usually I'd just be binge-watching Forensic Files, so I'm going to count this as a win.
I originally thought about organising this post by the trips I've taken this year, but my life is more than just my travels, and this blog is slowly encompassing more than travelling, so I've decided to organise it month by month. Oh, and let me just preface this by saying I do not mention all of the horrible, rotten things that happened around the world this year, because a) it makes me sad/angry/frustrated to think about it and b) this is my personal blog's round-up, not a round-up of world events (though many of them affected blog posts, as you'll see below).
If you'd ever like to follow along in real-time, I tend to put up my best photography on Instagram and update my Facebook page almost daily.
***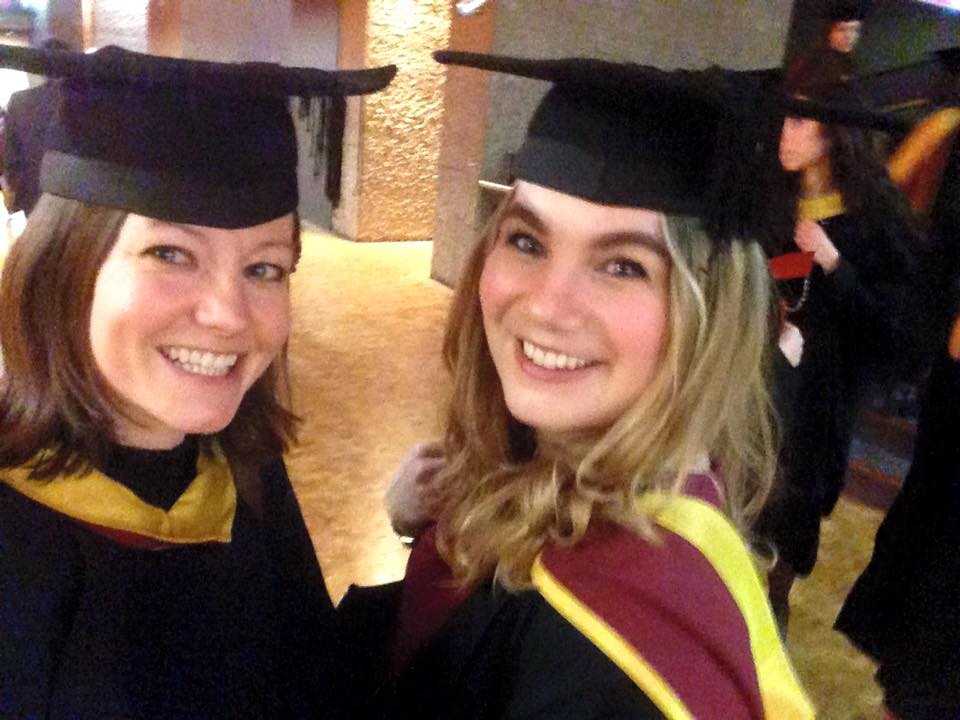 January:
I don't really remember very much about January, and since I wasn't writing much and barely took any photos, I'm just going to assume I spent a lot of time at work and on my couch watching Netflix. What I do know is that I handed in my passport in order to apply for the Graduate Entrepreneur Tier 1 visa in the UK, which I'll be explaining how to do on this blog soon (I didn't even know about that visa scheme until I'd lived in London for nearly two years). Oh yeah, and I officially graduated from City University London, so I got to pay £70 to rent a cap and gown, walk across a stage, shake someone's hand, and get a piece of paper granting me my master's degree. I'm downplaying that slightly, but it was actually really amazing.
Blog Posts:
Going Back to Copenhagen – a narrative story about first love, this was one of my favourite pieces I wrote on the blog this year.
What to Wear in Bhutan – this has since become one of the more popular posts on this blog.
The Best Way to Celebrate Loi Krathong – all about Thailand's famous lantern festival, and my experience of it in 2015.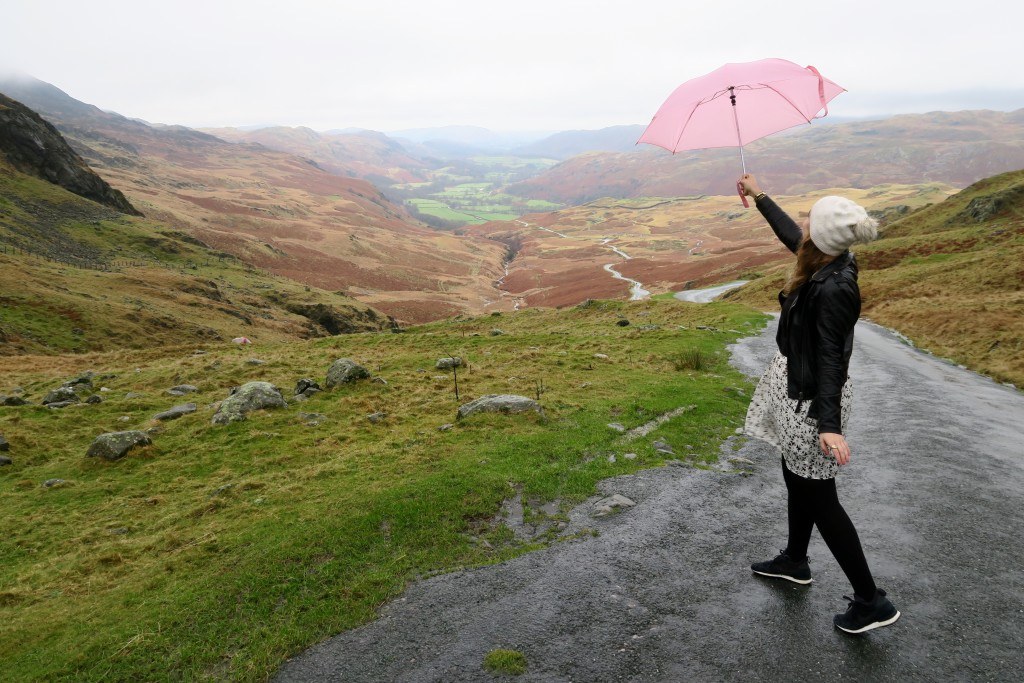 February:
Again, I don't have much to say about February – I was just working a lot and trying to fight the winter doldrums in London. As I was still passport-less, I decided to travel in the UK; I took a train up to Manchester to meet my good friend Helen, and then we went on an AMAZING road trip of the Lake District. Beautiful scenery, pub food, a few  oh-my-god-is-this-hill-too-steep moments, and one phone call to the police later (that story for another time)… we ended up having a blast. Even with the icy weather, the Lake District quickly became one of my favourite regions in England.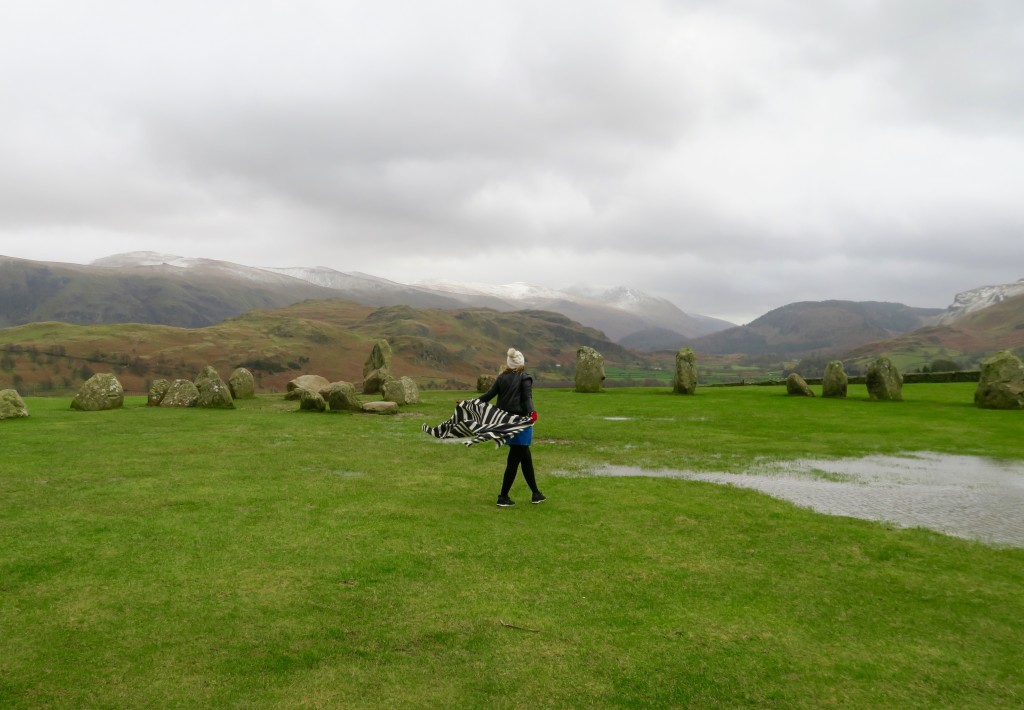 Blog Posts:
Tips for Teenagers Who Want to Travel the World – a blog post for younger people who want to take the necessary steps to prepare for long-term or frequent travelling.
My 2016 UK Travel Goals – a blog post where I list all of the places in the United Kingdom that I was apparently going to travel to in 2016. Pretty much all of it fell through. WHOOPS.
On Being Dumped, or Why I'm Glad That Guy Dumped Me – pretty explanatory, this was a chipper little blog post for Valentine's Day…
How Much Does It Really Cost to Visit Bhutan? – an informative post about visiting Bhutan (spoiler, it's not as expensive as you may have first thought).
The Little Town of Lovere – in 2015, I visited Bergamo and the surrounding villages, including Lovere, and, like almost everything Italian (wine, food, men) I fell in love instantly.
My Most Hated Travel Quote – this is one of my favourite posts I wrote this year, and one I still stand by with passion.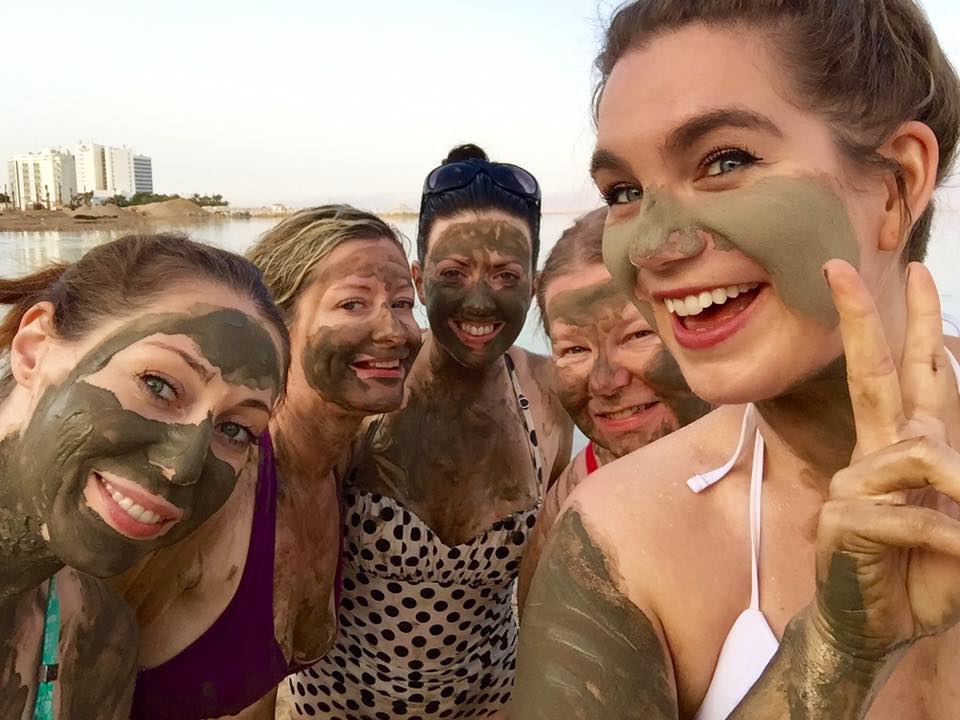 March:
I got my passport back, and was granted a visa to live in the UK for another year! It's amazing how much better I felt just knowing that it was in my drawer.
The first international trip I took in 2016, then, was to Israel. I went on a press trip to Jerusalem and the Dead Sea, and, while the places I visited were beautiful and SO interesting, I was really soured by one aspect of the trip, which is why I haven't written about it very much on this blog. In short, myself and five journalists were at the mercy of one tour guide for the five days we were there, and he was so condescending toward my work as a blogger that I was left feeling angry and confused. Much worse than that, his views on Palestine made me incredibly uncomfortable. I'm very thankful that I've been to Israel before and that I can call on those happier memories. Again – the places I visited were amazing, but this trip taught me that I will no longer accept a press trip unless there is a PR representative in attendance.
Blog Posts:
14 Amazing Women (who also happen to be travel bloggers) – I have some pretty incredible friends in the travel blogging industry, and I wanted to share some of their work.
People Are Good – I wrote this after the attack in Brussels. I still stand by it, as difficult as that can be sometimes.
What to Wear in Thailand – another fashion post, this time in one of my favourite countries!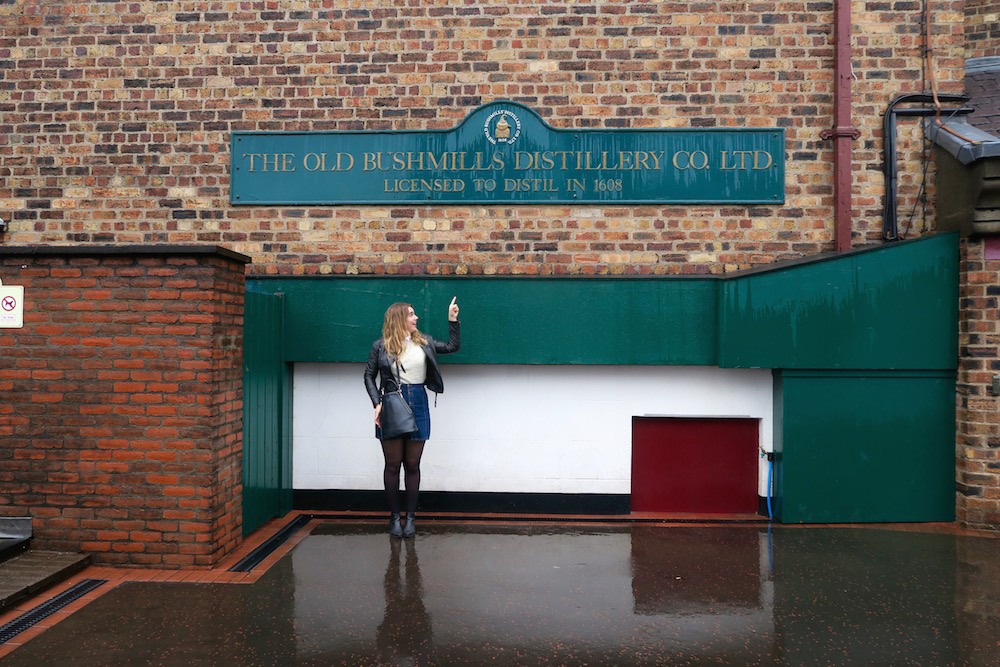 April:
April was an incredibly busy month for me, starting with a long weekend in Northern Ireland with my friend Kasha. I went on behalf of the Causeway Coast and Glens tourism board, and had a fantastic road trip around the region. I had been to a few of the spots before, but having ample time to explore the gorgeous coastline, visit local pubs, and meet lots of the people from the region made the trip incredibly special.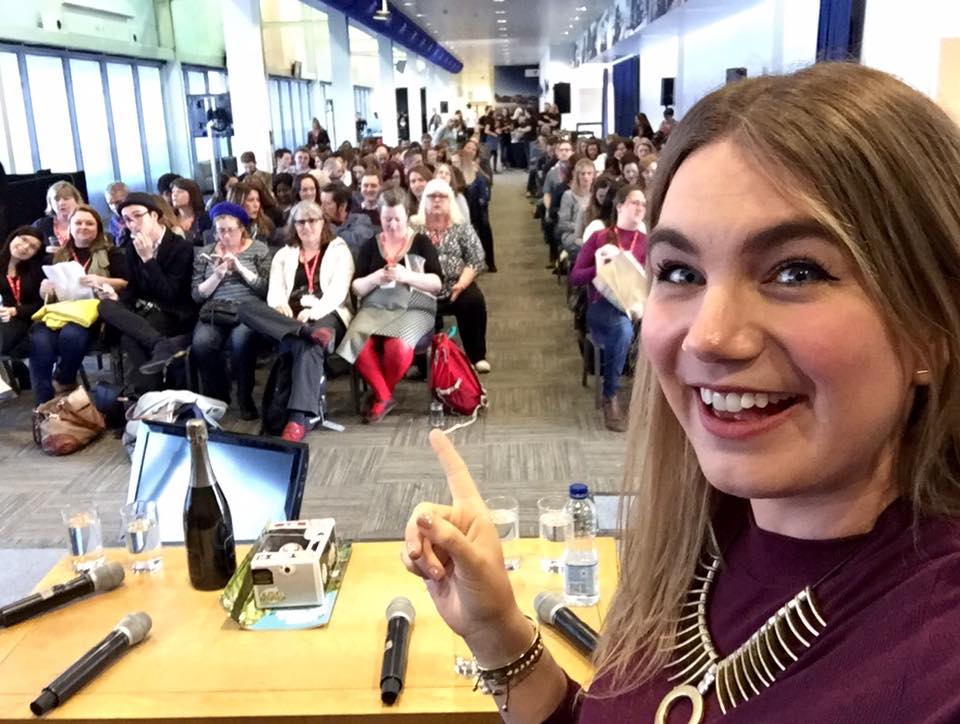 The following weekend I took the train from London to Cardiff for Traverse, a blogging conference. As always, it was terrific to see so many bloggers and really fun to sit in on many of the sessions. I was asked to sit on the closing panel, which was great experience (why anyone gives me a microphone, I'll never understand).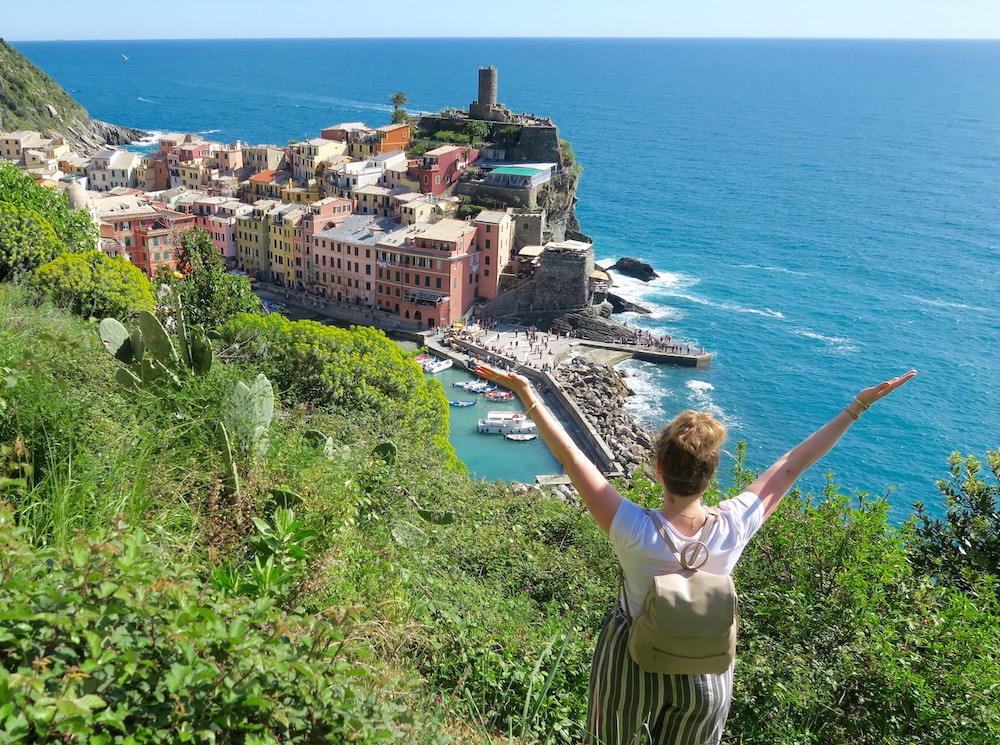 The weekend after that (I told you I was busy), I ended up flying to Pisa to begin a challenge with Money Supermarket; I had to arrive with no luggage and figure out how to purchase everything I'd need for a hiking trip to Cinque Terre. The challenge itself was totally fine, but what really stands out about that trip was my introduction to Cinque Terre. It is an absolutely beautiful part of the world, now one of my favourites, and I feel so lucky to have spent time there. It really fuelled the fire toward my obsession with Italy.
In the last week of April, my dad and his wife Wendy came to visit me in London, and we spent approximately 45 minutes looking at the sights and the rest of the time in restaurants, bars, and pubs. It was the perfect trip, in my opinion.
Blog Posts:
Visiting Yad Vashem, Jerusalem's Holocaust Memorial – a very important place.
Six Years of This Battered Suitcase: What Next? – I wrote this in a hostel in Pisa… and I'm finally starting to implement some of the things I discussed in that post.
On Being Addicted to Travelling – because… yep, I am.
Why I Love the Causeway Coast – as mentioned, SUCH a gorgeous part of the world.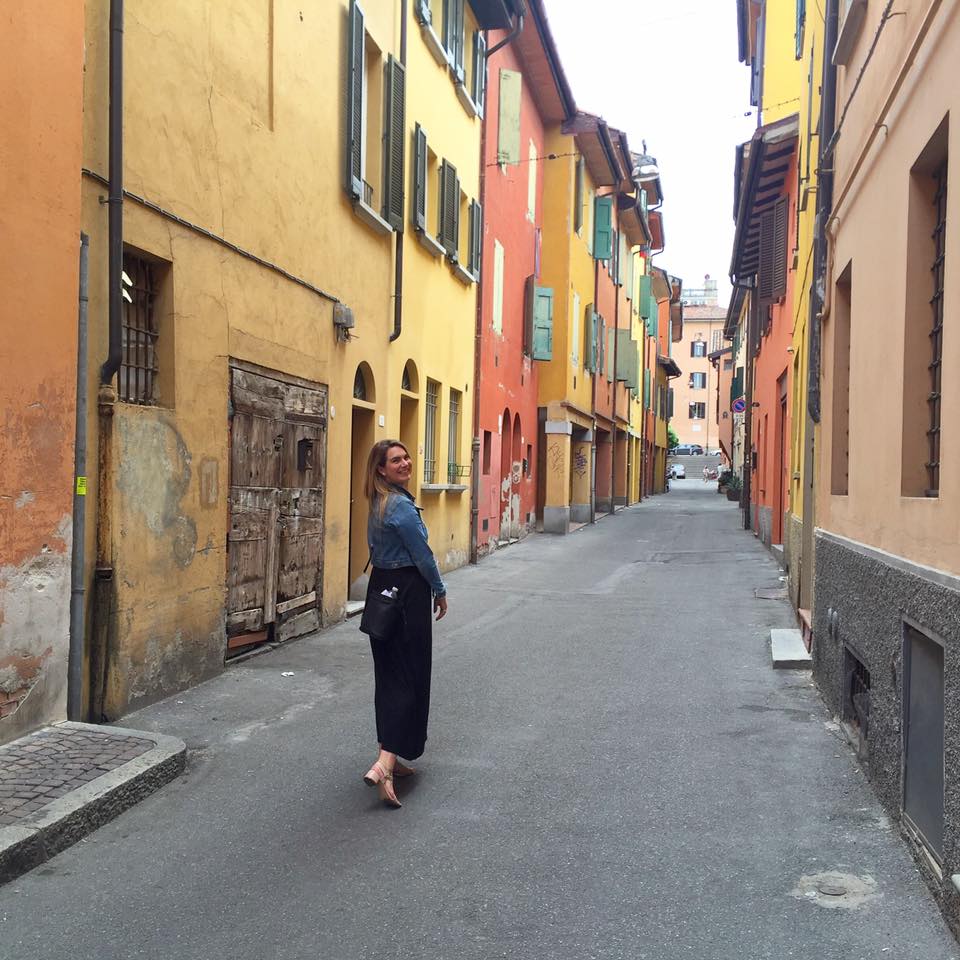 May:
May was another busy month, and a pretty great one. Despite having just returned from Italy, I decided to go back for my 32nd birthday, and spent the first week of May in Bologna (which I still haven't written about, whoops). I experienced my first Tinder date abroad, which turned out to be one of my best first dates ever, and I now highly recommend using Tinder when you travel. I also ate some of the best food I've ever eaten… it was so great, in fact, that I'm considering going back just to try a few new restaurants. I mean, screw sightseeing, just give me that tagliatelle bolognese, am I right?! *cough* On that trip, I also returned to Venice, which was just as beautiful as I remember it being (and, in early May, not so crowded that you couldn't have some space to yourself).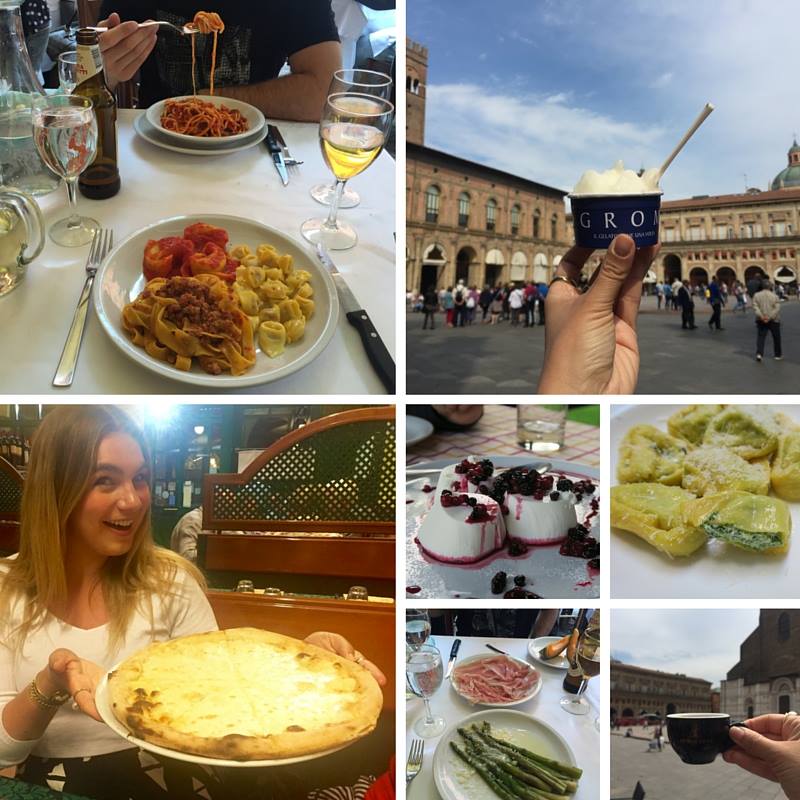 At the end of the month, my mum came to visit me in London, which is always a highlight. May was also important because it signified my ten-year anniversary of travelling solo, which is absolutely bonkers. More on that coming soon.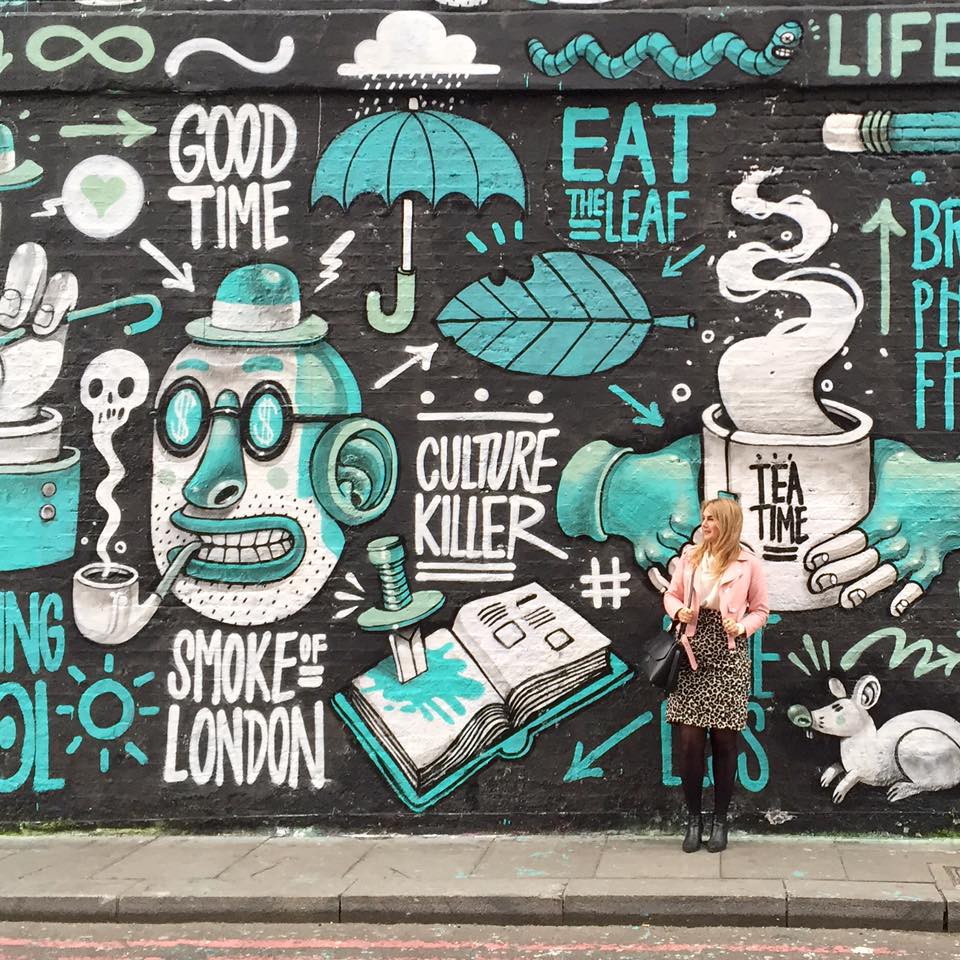 Blog Posts:
Travelling Without Luggage (A Challenge) – what happened on that trip to Pisa and Cinque Terre when I didn't have any luggage.
Cinque Terre on a Budget – because the region doesn't have to be as expensive as you'd think.
For All the Places I Once Lived – a narrative piece, this is perhaps my favourite thing I've written all year.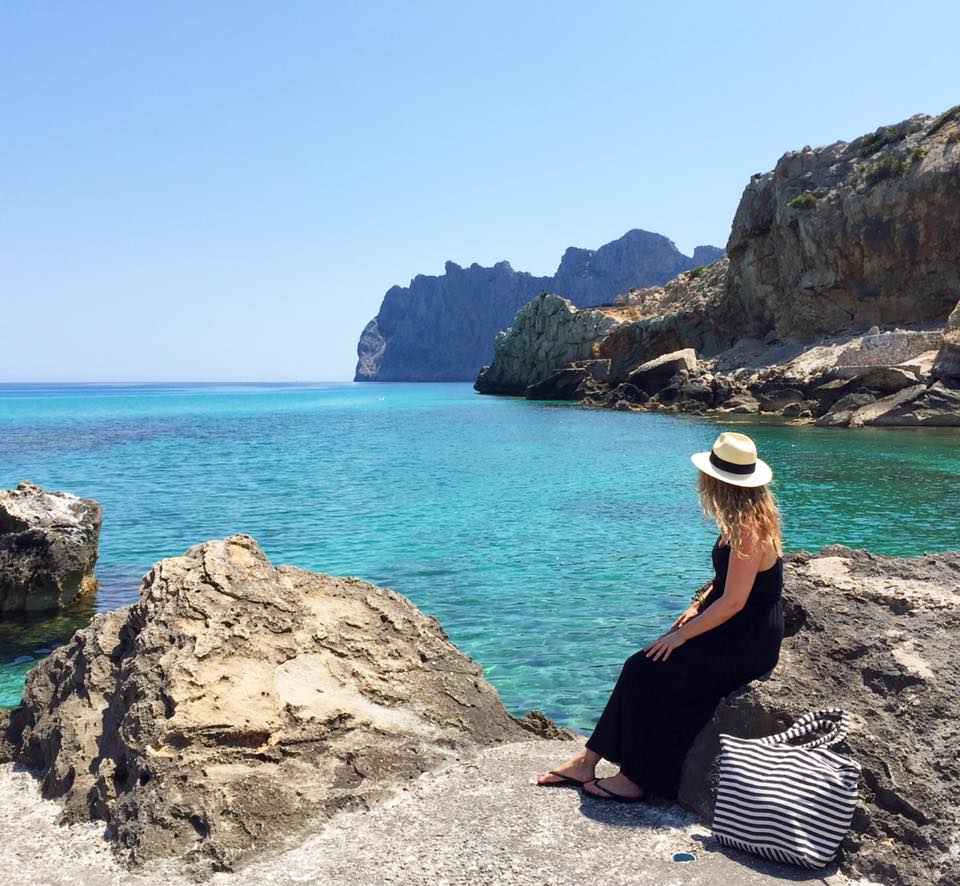 June:
June was another great month. It started with a trip to Mallorca with my mum; I was set up with a villa through Travelopo, and I bought the flights for us both. It sounds kind of silly, but being able to take my mum on a trip when she's taken me on so many in my life felt more rewarding than anything else this year. The week ended up being absolutely perfect, with crystalline waters, cobblestoned towns, and all the Spanish cava and tapas we could consume. I would love to return to Mallorca one day.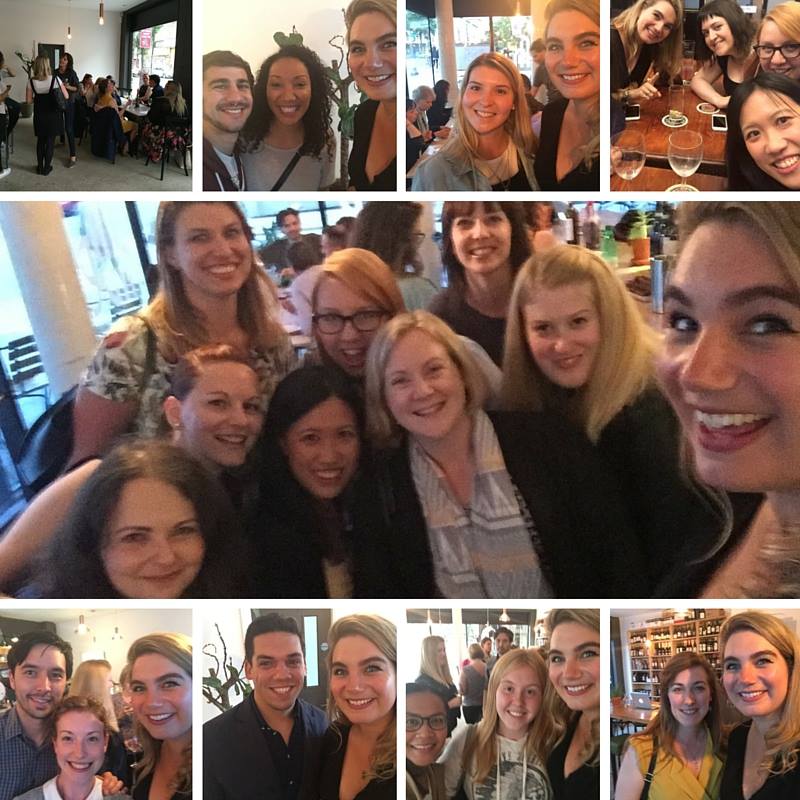 Something very special that happened in June was my first ever reader meet-up. Around 25 people showed up at a little wine bar in East London, and it was THE BEST.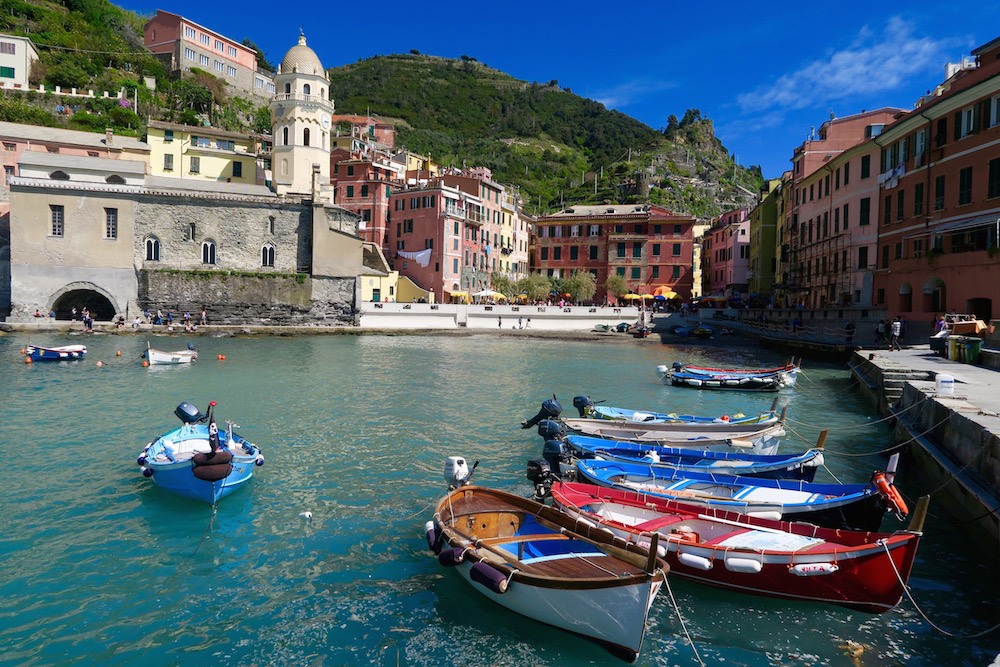 Then, in the last week of the month, I flew back to Italy (yes, for my third time in 2016) in order to visit Cinque Terre again. On this trip, I stayed with someone I'd met in April, so it was a holiday filled with lots of local experiences and delicious home-cooked meals. Think fireworks by the water, boat rides along the Ligurian Coast, cold white wine, the scent of lavender, and Vespa rides. Yep, it was perfect. I'm unfortunately no longer in touch with the friends I made there – not by my choice – but I cherish those memories.
Blog Posts:
Nine Mistakes to Make as a Traveller – because sometimes it's good to make a few mistakes.
On Bicycles and Brothers – a narrative piece about my hometown, Bolivia's Death Road, and my little brother Kitt.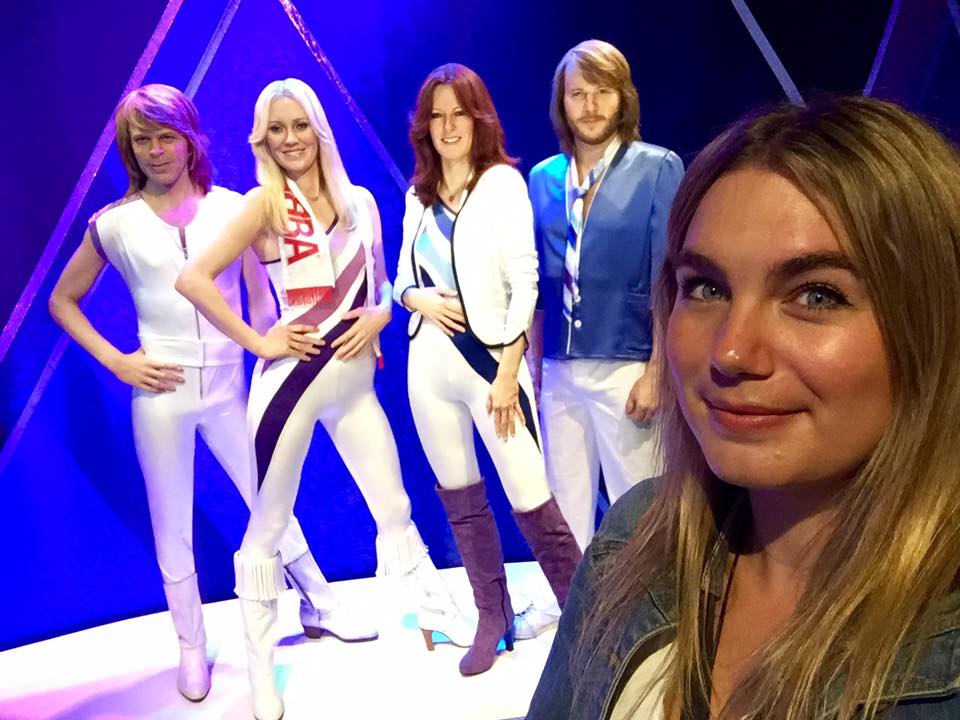 July:
July was very busy with work, but I still managed to travel internationally twice: to Stockholm and to Prague. The first trip, to Stockholm, was to attend TBEX, a travel blogging conference. In all honesty, I didn't feel that I got that much out of this conference this time around, which may be because it was my fifth time attending. I did, however, love seeing a lot of bloggers I only get to see once or twice a year. Stockholm itself was very nice, but I didn't connect with it. My memories of my first visit there, in 2006, are quite vague, so I know I'll have to return to Sweden again soon in order to see more and have more free time (and, hopefully, more money, because DAMN that place is expensive).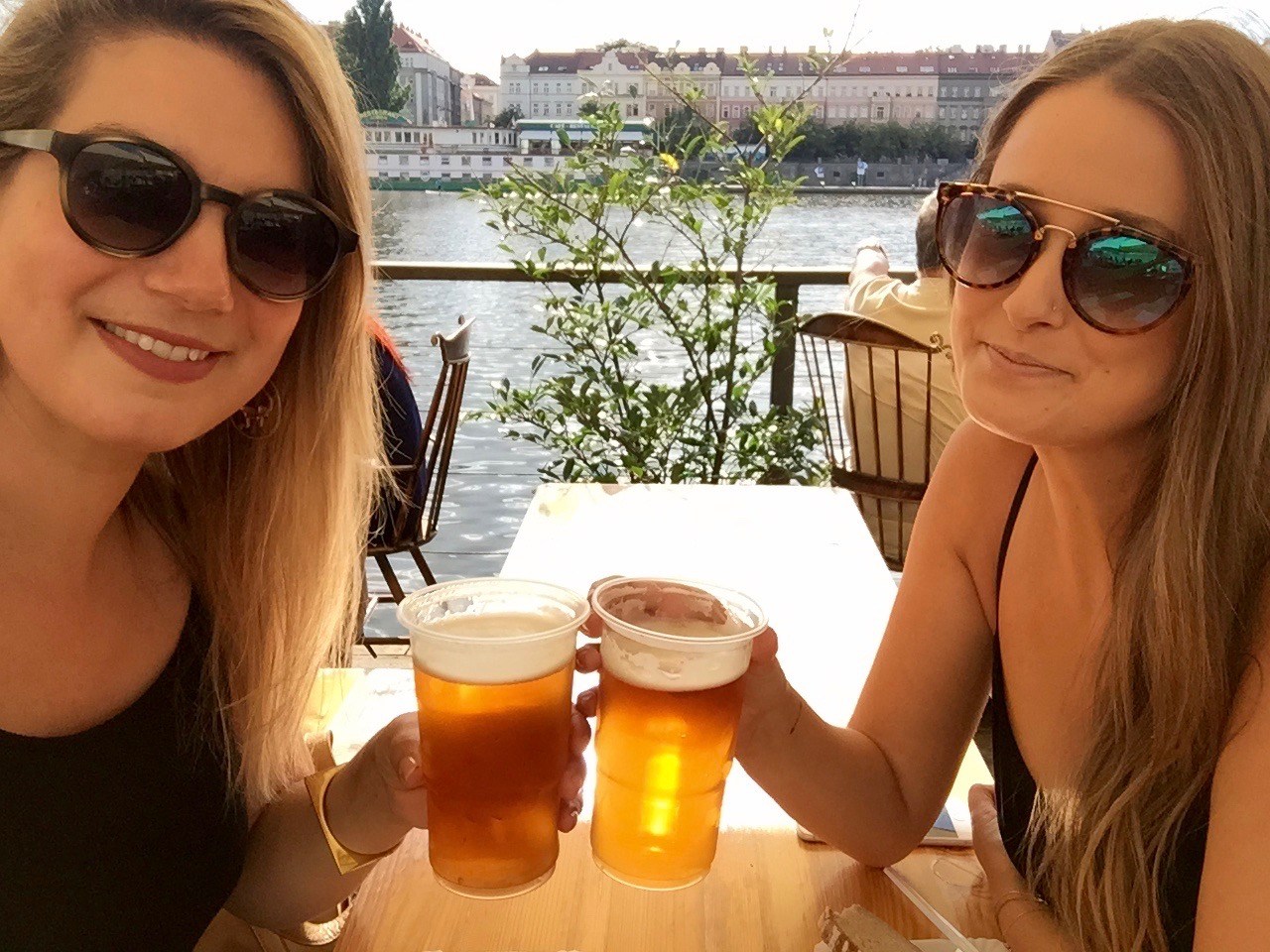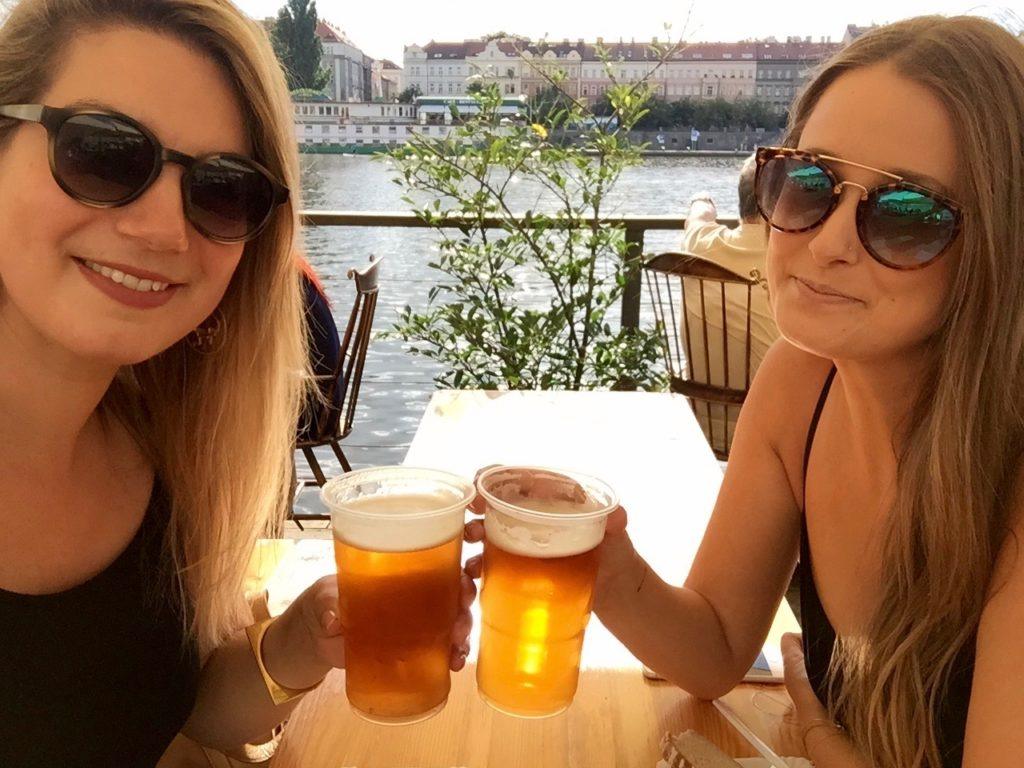 My second trip, to Prague, was really exciting, mostly because I didn't actually know that I was going to Prague until I got to the airport. Arranged through Surprise Trips, it ended up being a really fun long weekend with my friend Jen, one that included a lot of beer and a lot of walking.
Blog Posts:
The Perfect Holiday: A Villa in Mallorca – about the time I spent with my mum.
The Last Time I Saw You (Part Five) – always the most popular posts on this site. I have to have more travel romances in order to write them… it's a tough job, but if I have to do it to keep everyone happy, FINE, I will.
Why We Need Travel More Than Ever – I wrote this after the attack in Nice, and I totally agree with it nearly six months later.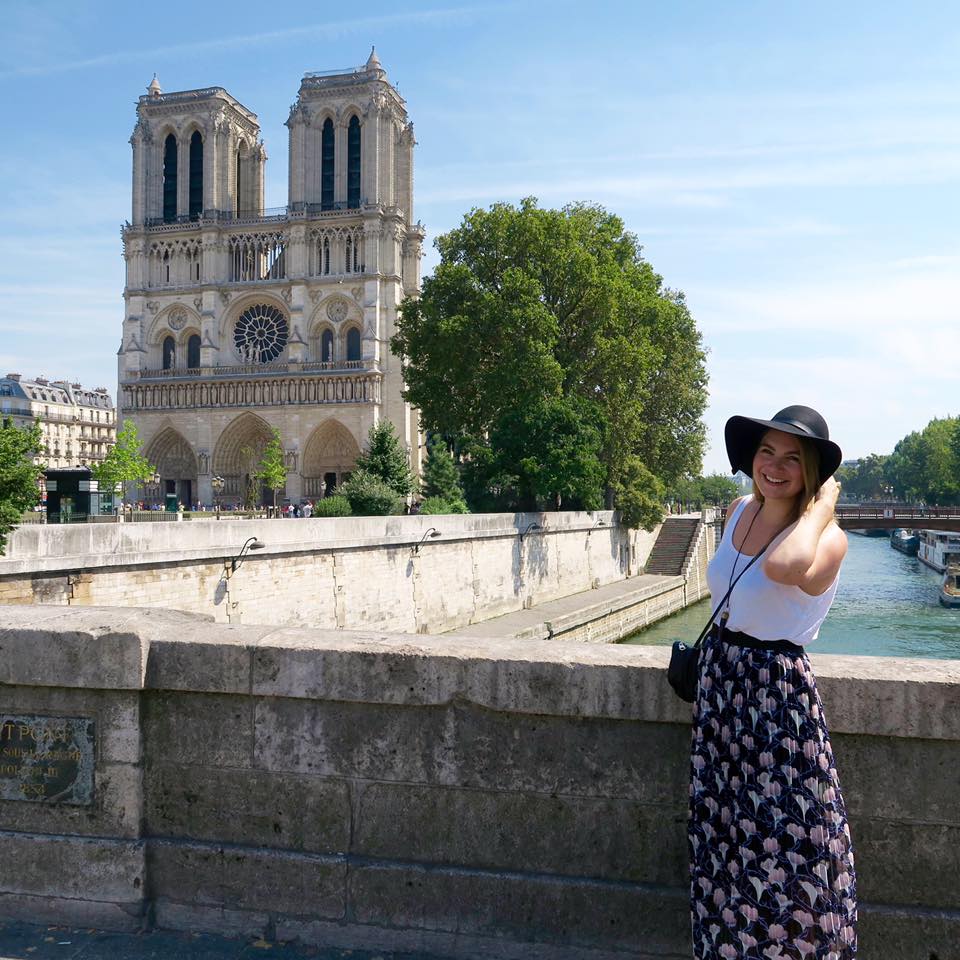 August:
August flew by – I was really busy with both my full-time job and my freelance work. I hung around London a lot, taking advantage of the sunny days and all that the city has to offer: the markets, the beer gardens, the long, lazy hours hanging out in the park with a bottle of Prosecco. I had a visit from Kerri (my South America travel buddy), and then ended the month in Paris, where I attended the Rock en Seine Festival with Vicky. Paris was ridiculously hot and I got food poisoning, but it still ended up being an awesome trip. Getting to see Iggy Pop, Massive Attack, and Sigur Ros live was a dream come true.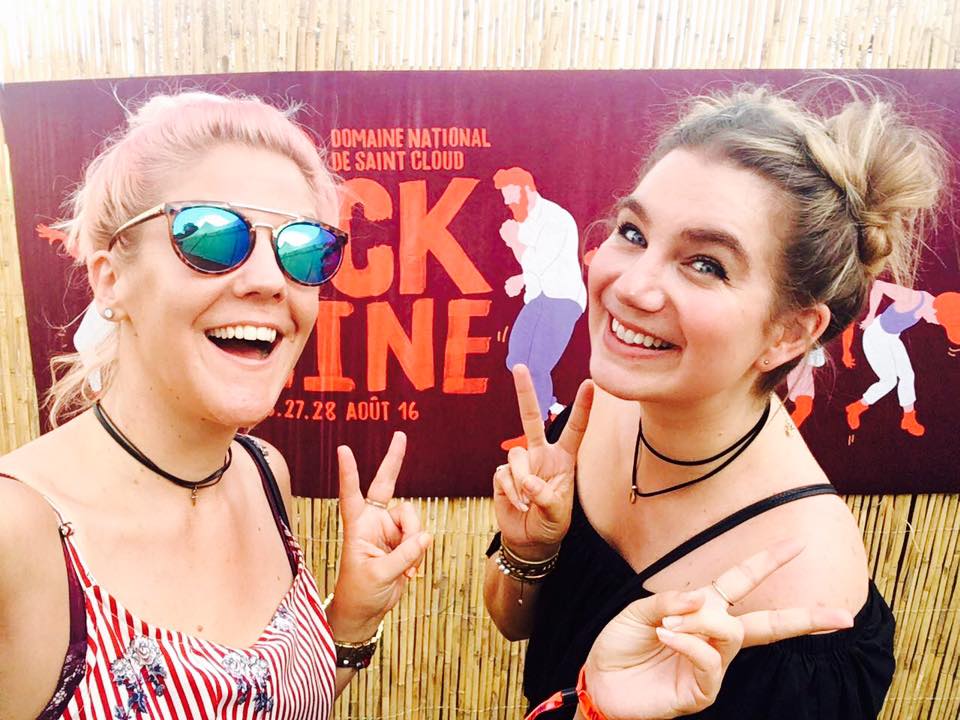 Blog Posts:
Visiting Bhutan's Tiger's Nest Monastery – a post about one of my favourite days ever.
An Ode to the Aperol Spritz – because I fell in love with a drink this year. Yeah.
On Ghosting (and what to do if it happens to you) – oh, the perils of modern dating. This may or may not relate to something I said earlier in this post about not being in touch with some people anymore.
On Dreaming, and On Staying Ambitious – because I believe being a dreamer and being ambitious go hand in hand.
Best of London: London's Rooftop Cinemas – a great night out in London.
The Travel Mistake I Keep Making – about getting sick in Paris. I had a lot of fun writing this post.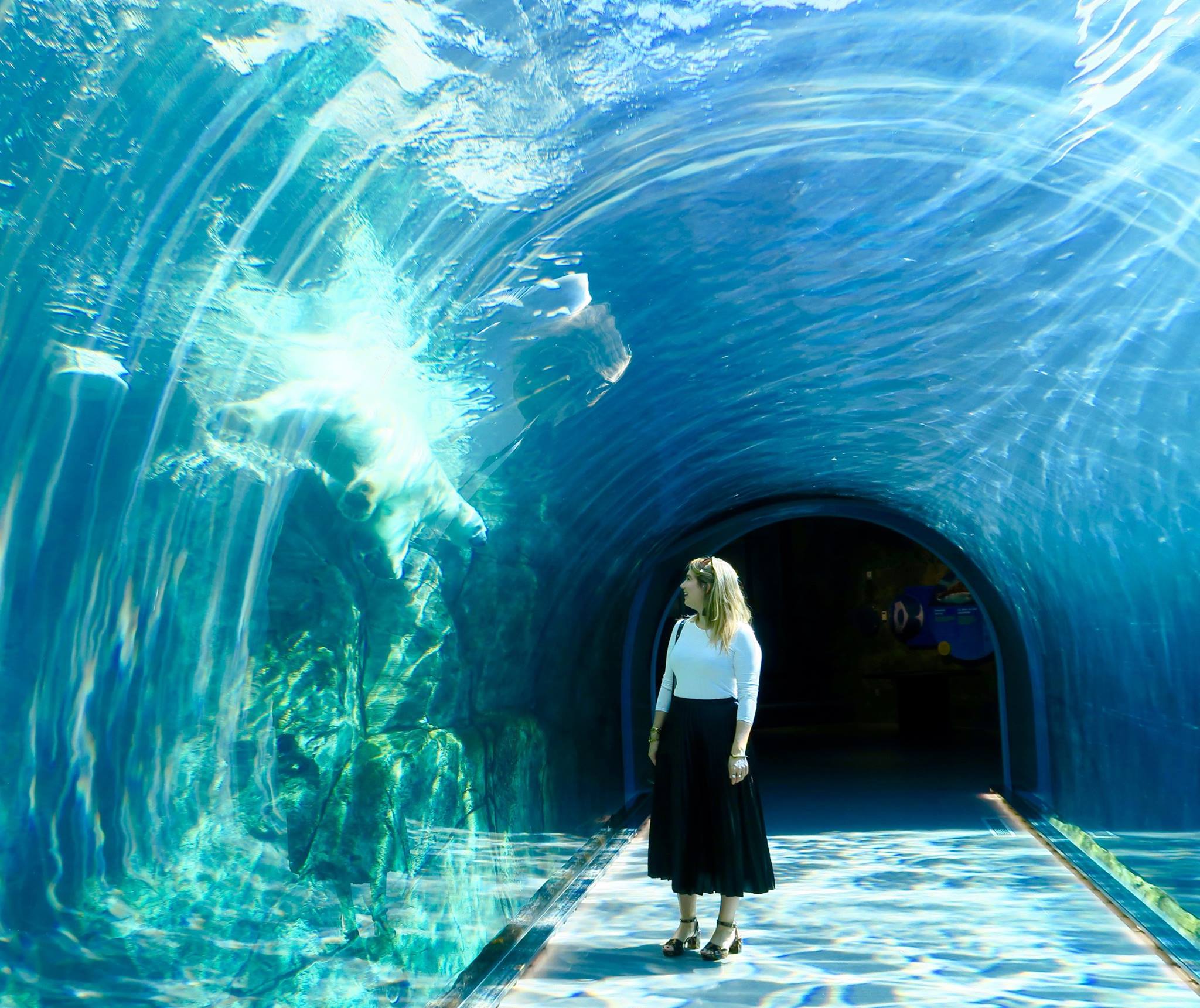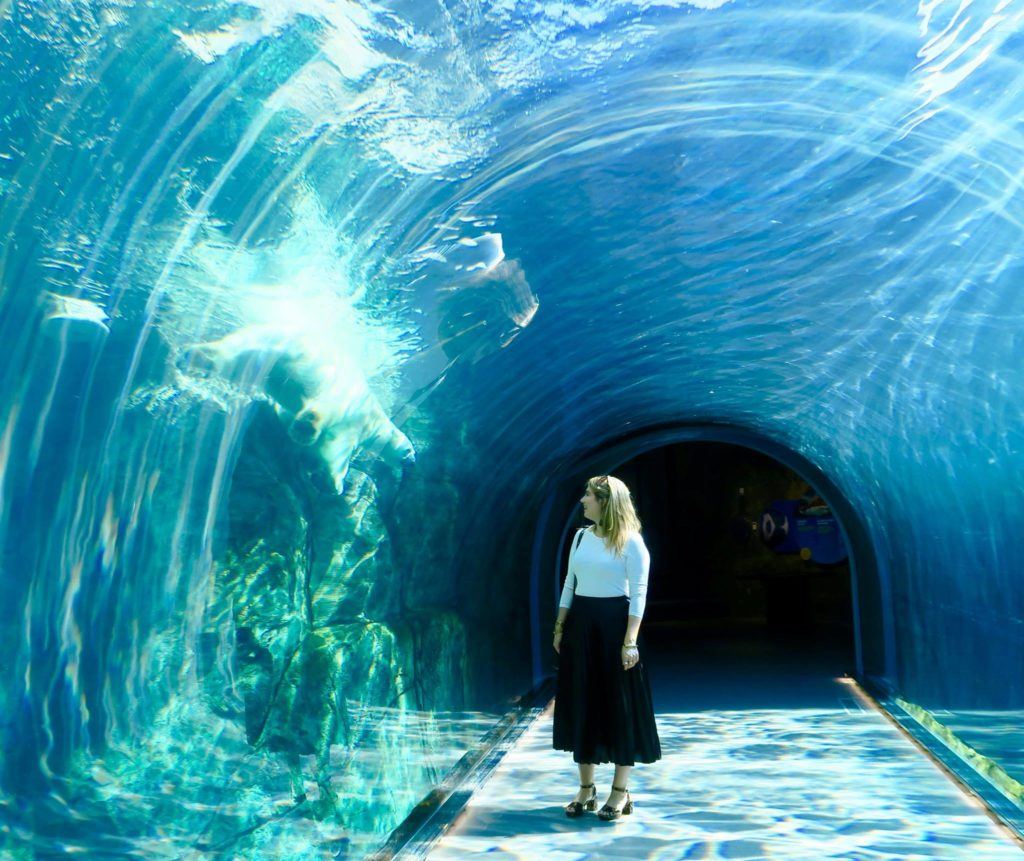 September:
I'm not going to lie, September was a tough month for me. This year, starting in late July, I began to really doubt what I was doing with my life, if I should stay in London, and so on. You know, all that existential naval-gazing us millennials are so good at. I spent a lot of time talking to my family and trying to figure it all out, but I see now that I was under a lot of stress from keeping up a full-time job and all of the freelance work I was doing to satisfy the requirements for my Graduate Entrepreneur visa. Quite frankly, I was really fucking tired. I took a week off to go to Winnipeg, Canada, my hometown, and pretty much stayed offline the entire time. It was great.
Blog Posts:
Best of London: Ride the Slide – a giant slide in London that's SO MUCH FUN.
Where to Find the Sinking House of Paris – a quick one, but a fun one.
What to Wear in Cuba – another fashion post, this time from Cuba.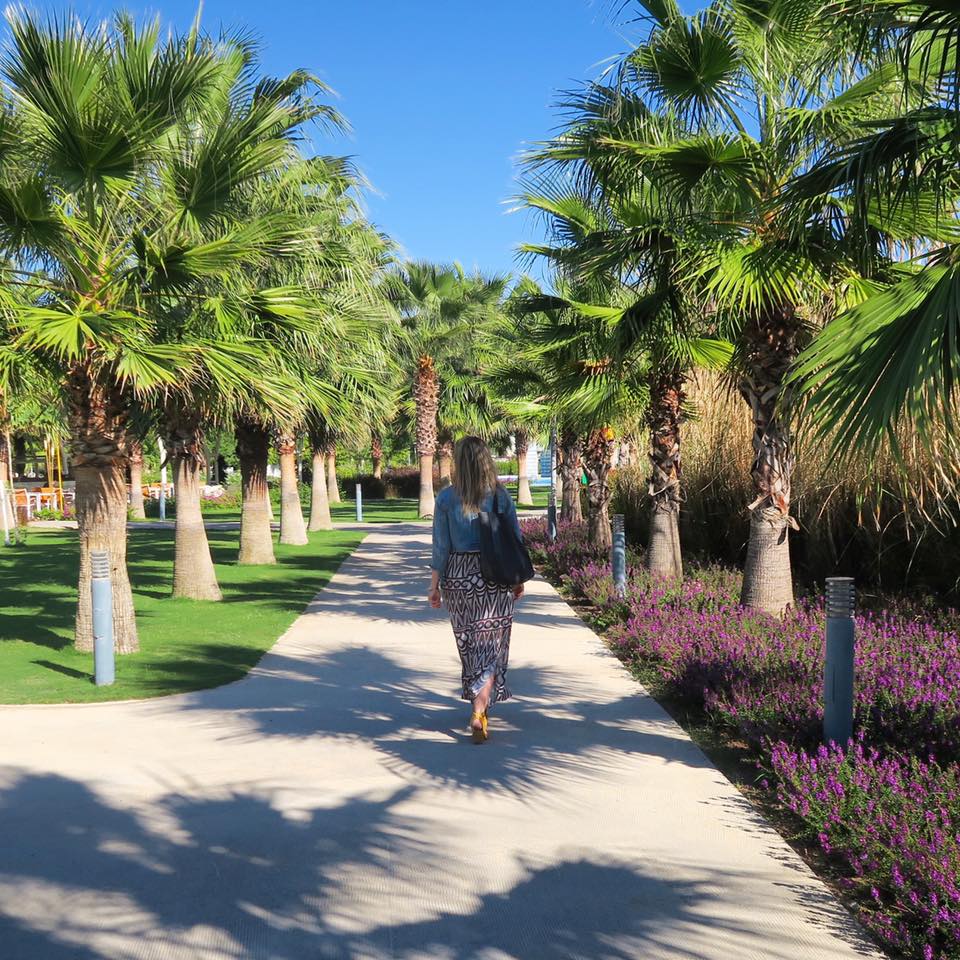 October:
By October I was starting to feel better, mainly because I finally figured out what I had to do: I had to go down to part-time at my job in order to maintain the work required for my visa, have more time to work on this blog, and get some sleep. I couldn't do it right away, but even knowing that I'd have more time (though considerably less money) to grow my own business/blog, write more, and have some more time to travel made me feel a lot more on track. Right around this time, I was invited by Hilton Dalaman to check out their new hotel in Turkey, and it was so beautiful: relaxing, luxurious, and the absolute perfect place to unwind.
Blog Posts:
Book Review: A Year in the UK and Ireland – a great book by my friend Emma.
The Ultimate Surprise Holiday with Surprise Trips – all about my surprise trip to Prague.
The Fire Opal: A Story from Brazil – a narrative story about someone I met while in South America.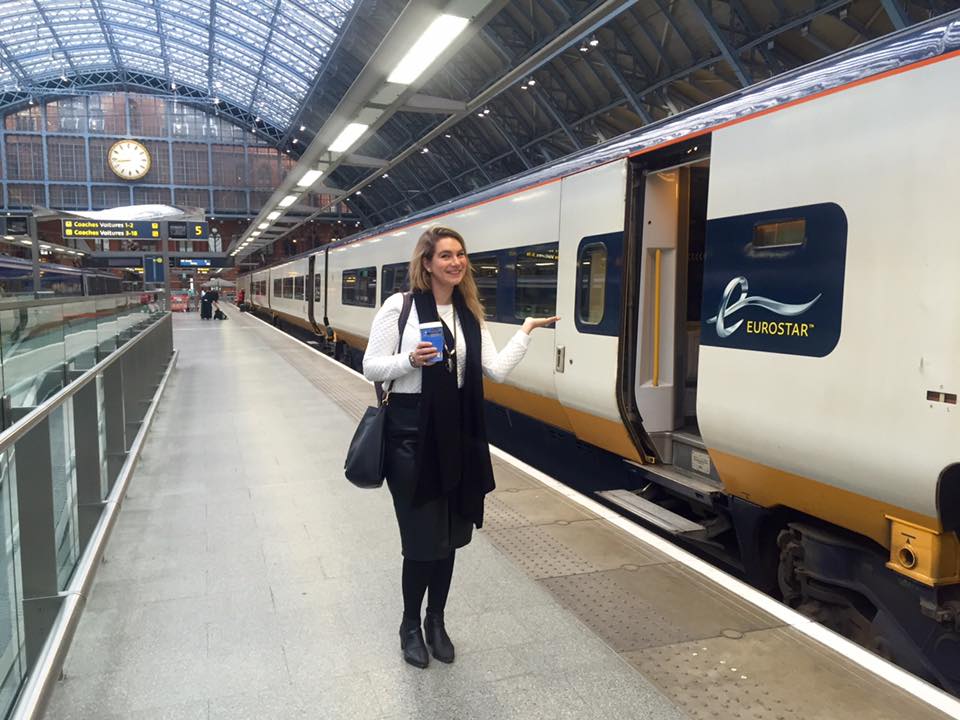 November:
November was a crazy month for me, with so much going on. First, there was WTM, a huge travel trade show held in London every year. Tons of friends were in town, which meant lots of parties, get-togethers, and networking. It was pretty good for making new contacts, so we'll see how those pan out in 2017. Next, my mum came back to visit, and we did lots of fun things in London (some of which I'll be writing about soon). We then took the train to the Netherlands, where we spent four days in Utrecht and Amsterdam. Though it rained a lot, we had a great time, mostly because we were together.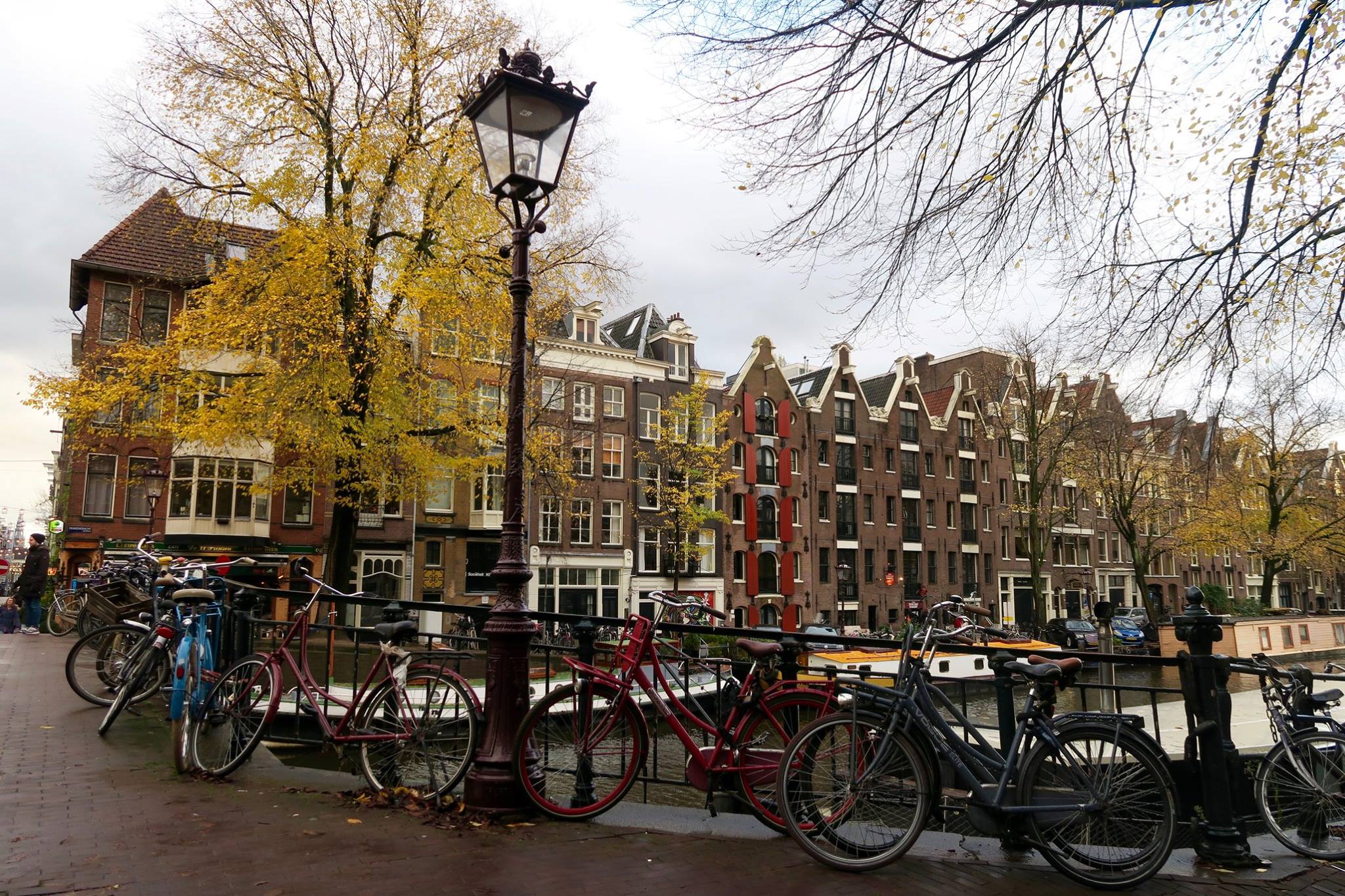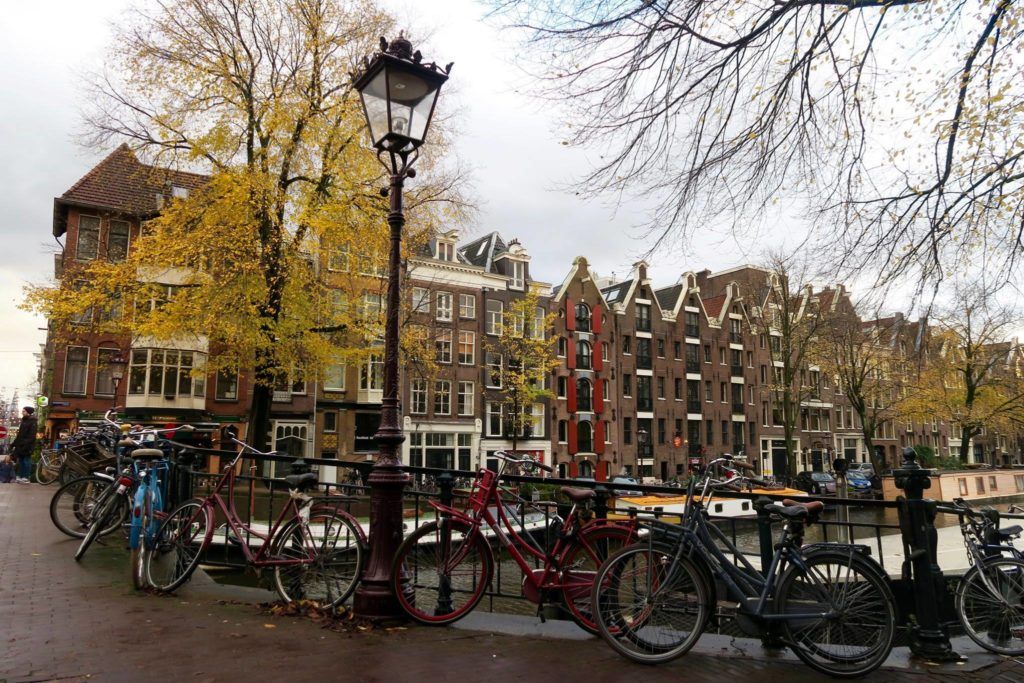 Blog Posts:
On Being Busy – because I was, indeed, way too busy.
How We Can Help (If We're Not American) – my reaction to the American election this year.
Sailing Around the Gocek Islands of Turkey –  a beautiful part of the world.
My 2017 Travel Goals – let's see how many of them I actually accomplish!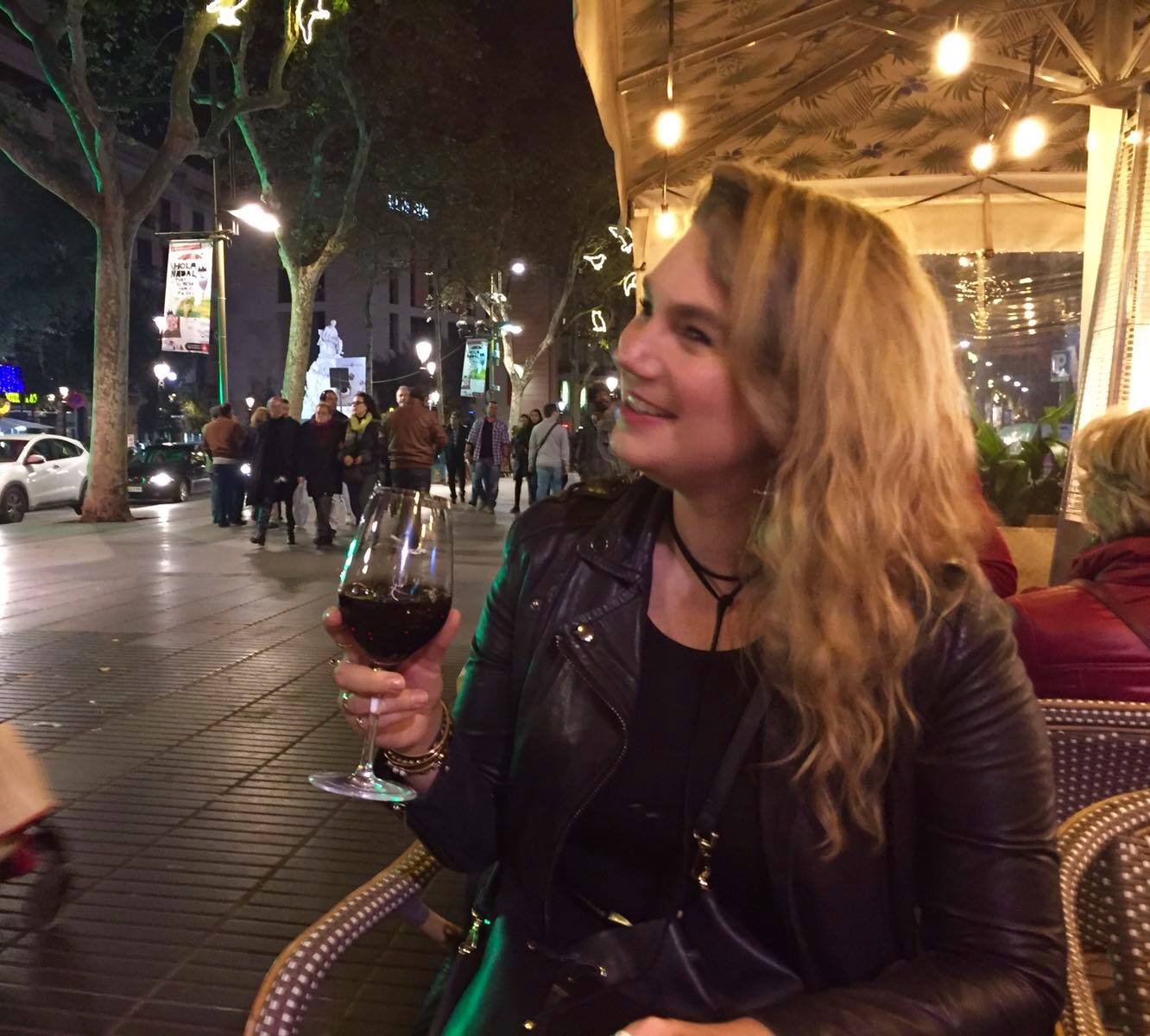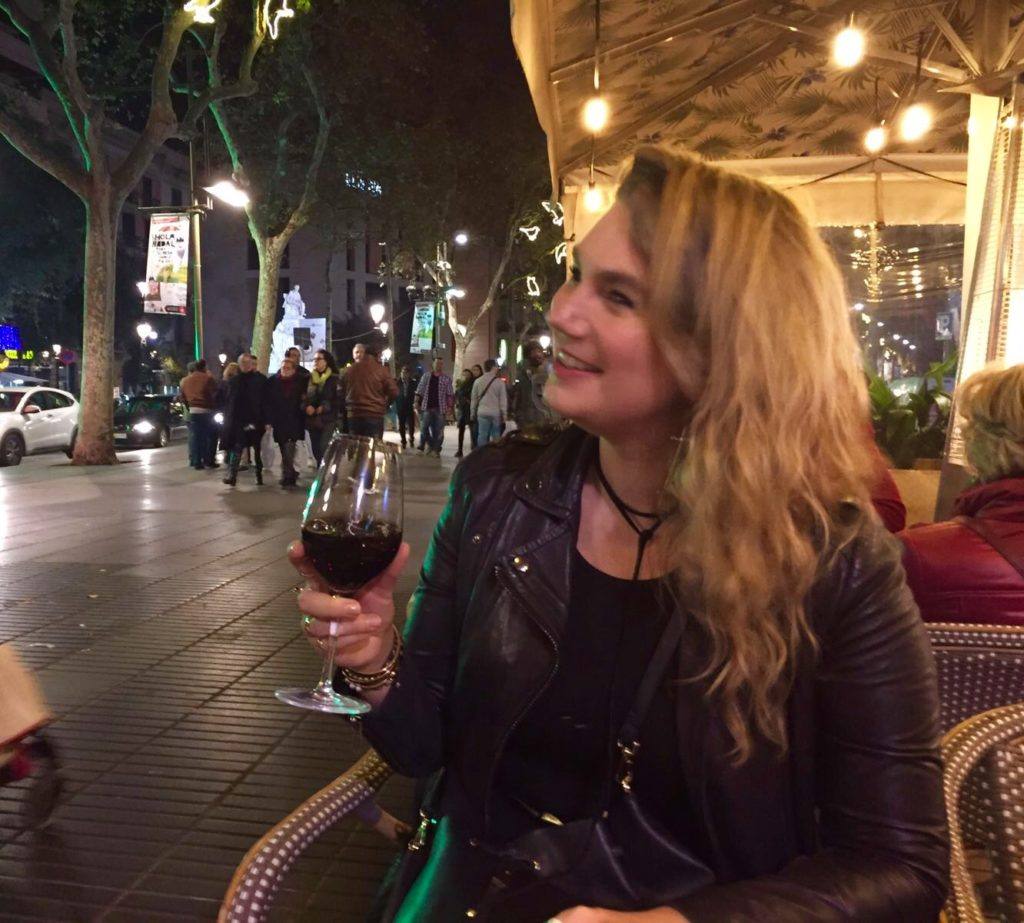 December:
I started the month with a week in Paris, Lyon, and Barcelona with Rail Europe, and it was my favourite time I've ever been to Paris. I have a lot more to say about this trip, but I'm going to save it for a separate blog post or two! I then had a very fun office party followed by a very hungover flight back to Canada, which is where I've been for the last two weeks. I've barely been online – I've been spending nearly every waking moment with my family and friends, and it has been absolutely glorious. I've visited all my favourite restaurants, been spoiled with generosity, and am, quite frankly, really sad to be leaving this evening, even though I miss my flat and my friends in London.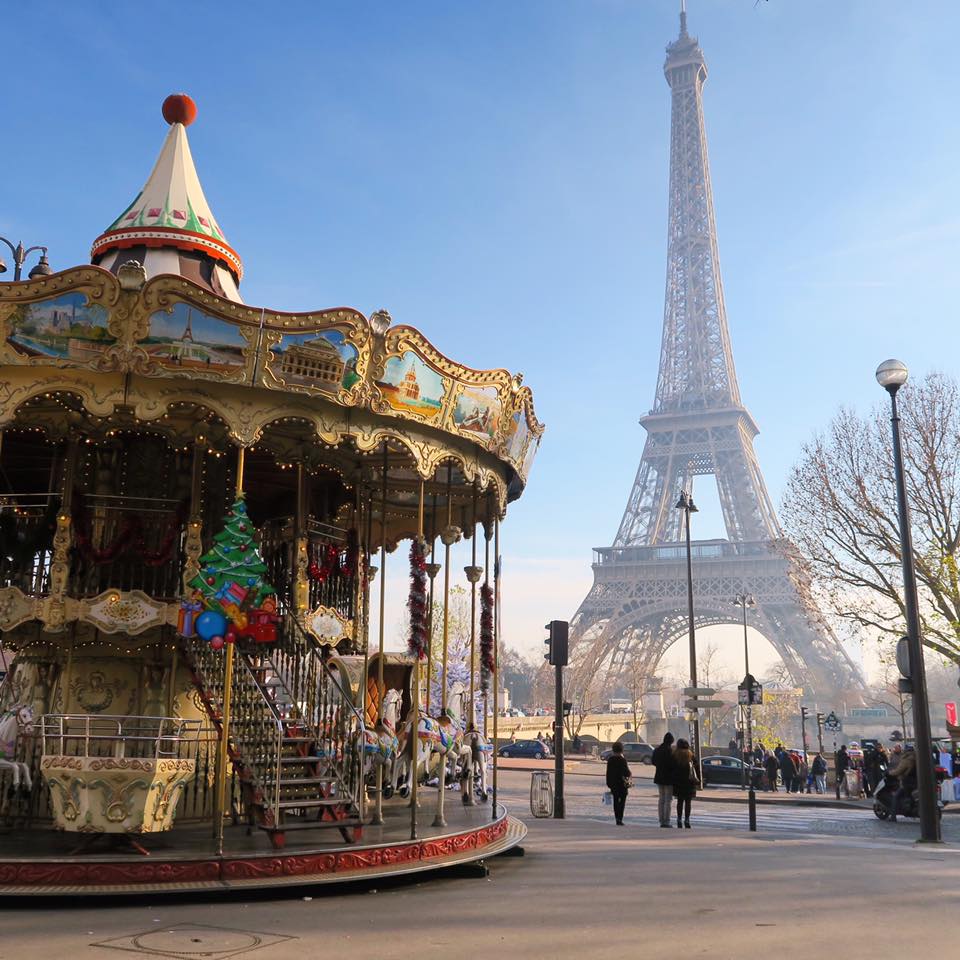 But, as mentioned, I'm now going to have a very different work trajectory over the next year, and I'm excited to give so much more of my time and energy to writing and blogging. I'll spend January setting up a lot of this, and, because I love London too much to leave just yet, applying for an extension on my Graduate Entrepreneur visa.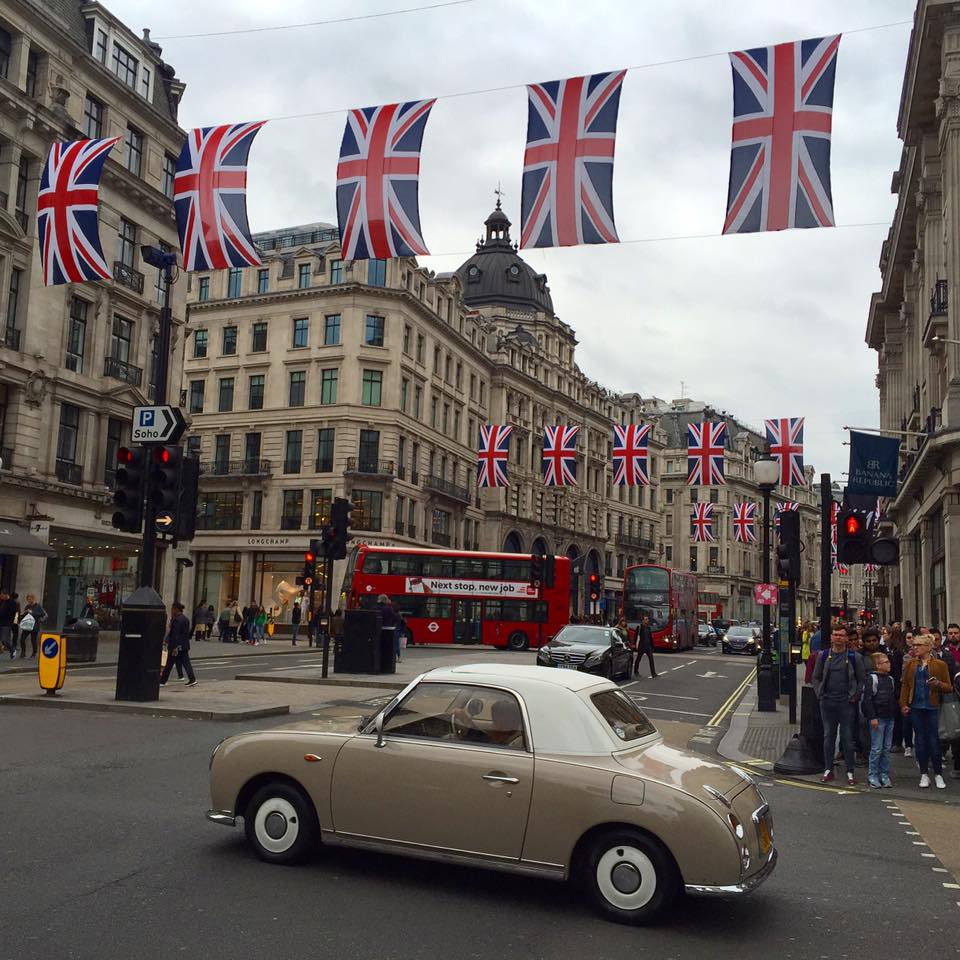 Blog Posts:
Best of London: Silent Disco at the Shard – such a fun night out in London.
Um, Did I Just Quit My Job to Travel?! – pretty explanatory…….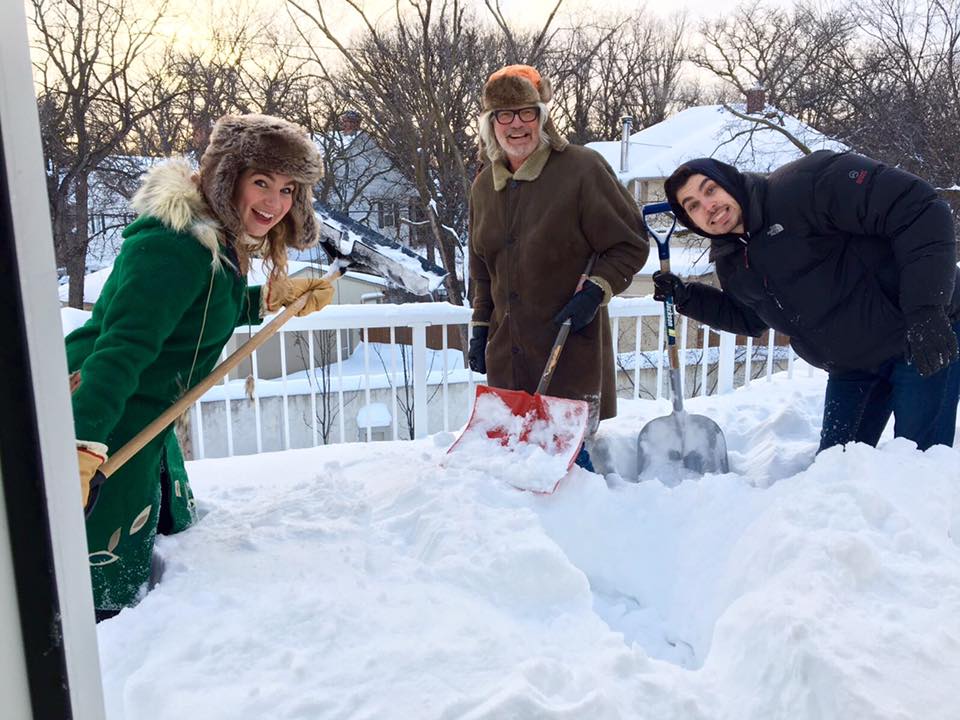 ***
So, that was my year. It has its ups and downs, like any year, but mostly ups. Overall it was a year of travel, discovery, and figuring out what I really want to do going forward (and figuring out how much work that's going to mean). In terms of this blog, the stats grew more than ever before, and it got more than half a million hits in 2016. That really blows my mind, because – as always – this just feels like a personal account that I know my sister and my mum read (and, in my mind, a handful of others). I can't thank you enough for your support of This Battered Suitcase in 2016, and in every year before it; your views, your comments, your likes, I appreciate it all so much, and it's because of you that I get to pursue this career of travelling and writing.
Wherever you're starting off your year (I'll be in my local pub in London to ring in 2017), I hope you have a fantastic evening! May 2017 bring you much happiness and success.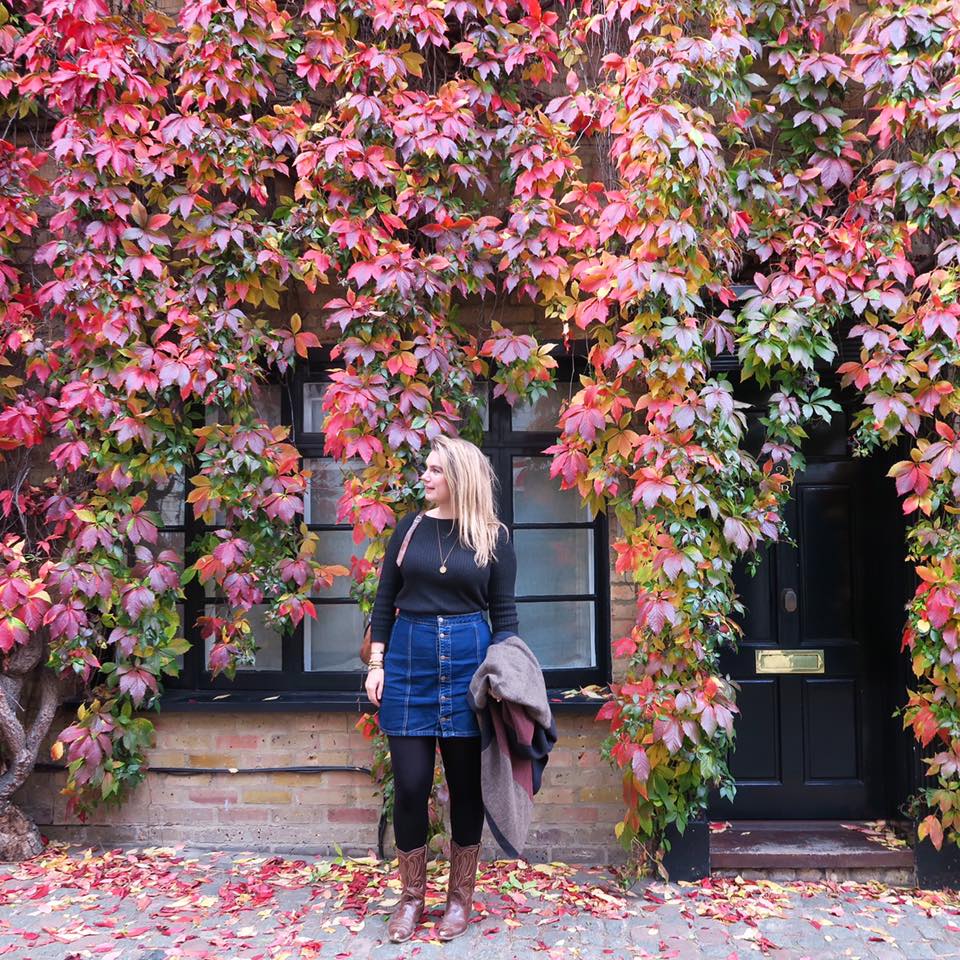 How was your 2016?