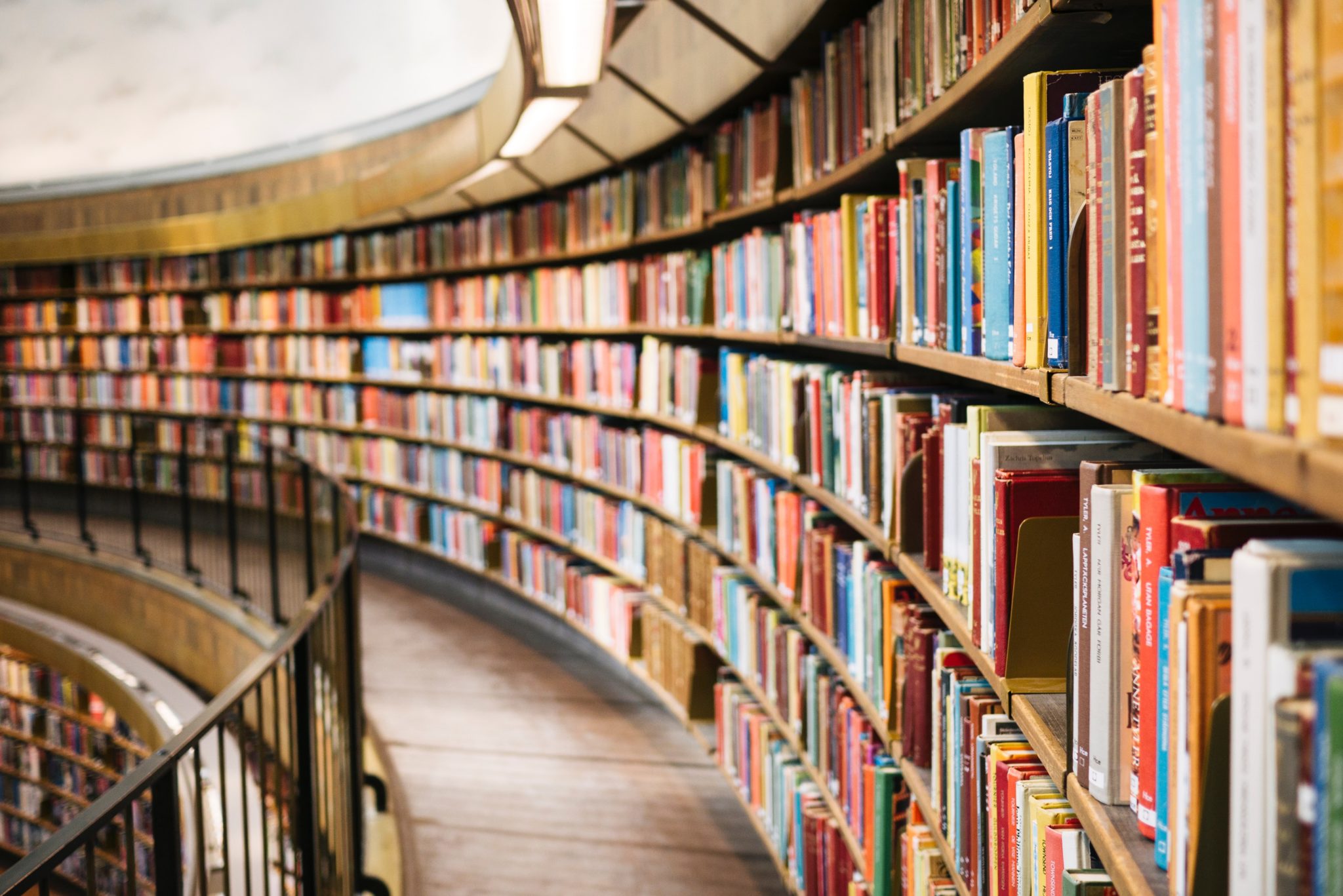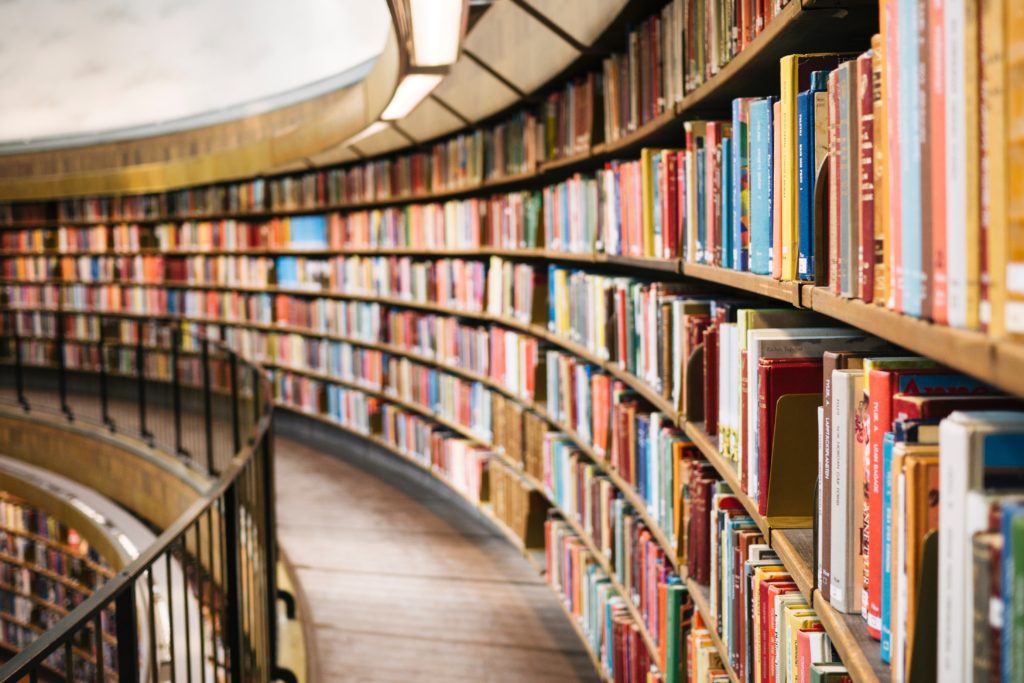 For a self-proclaimed bibliophile, I barely read any books in 2020. I would get excited about books I purchased, start them, and then stop reading after only one chapter. My mind just wasn't in right place to read more (or do much of anything, if I'm honest).
In 2021, then, I decided I wanted to make reading more books a goal of mine. Reading has always been a big part of my life, but I wanted to figure out a way to read more in my day-to-day life. As the daughter of an author (Linda Holeman) and a professional travel writer and copywriter/editor in my own right, words have always been a huge part of my life; I have a BAH in English Literature from Dalhousie University and an MA in Creative Non-Fiction Writing from City, University of London.
I used to read three to five books a week when studying. Why, then, did I find it so difficult to read even a book a month?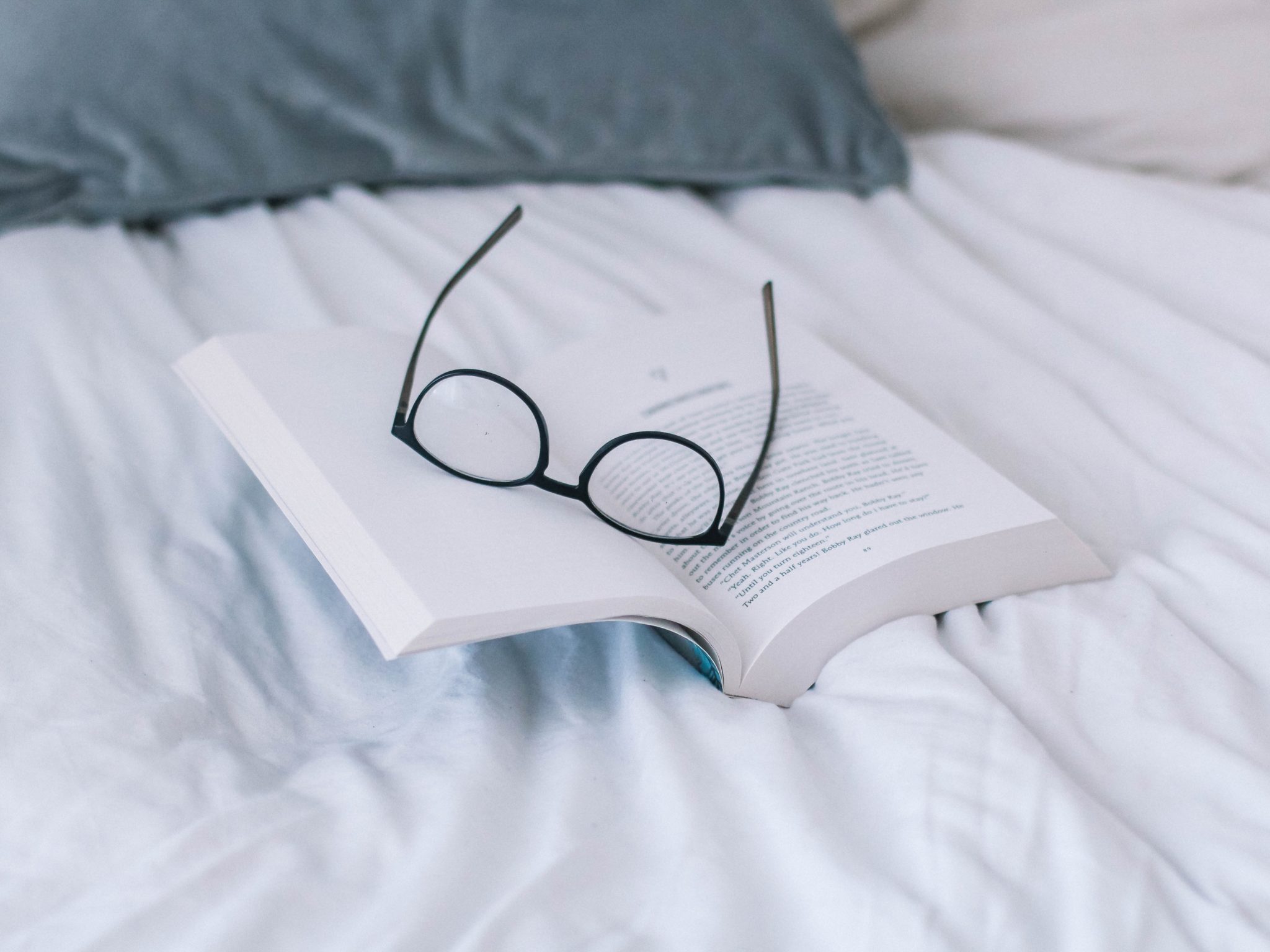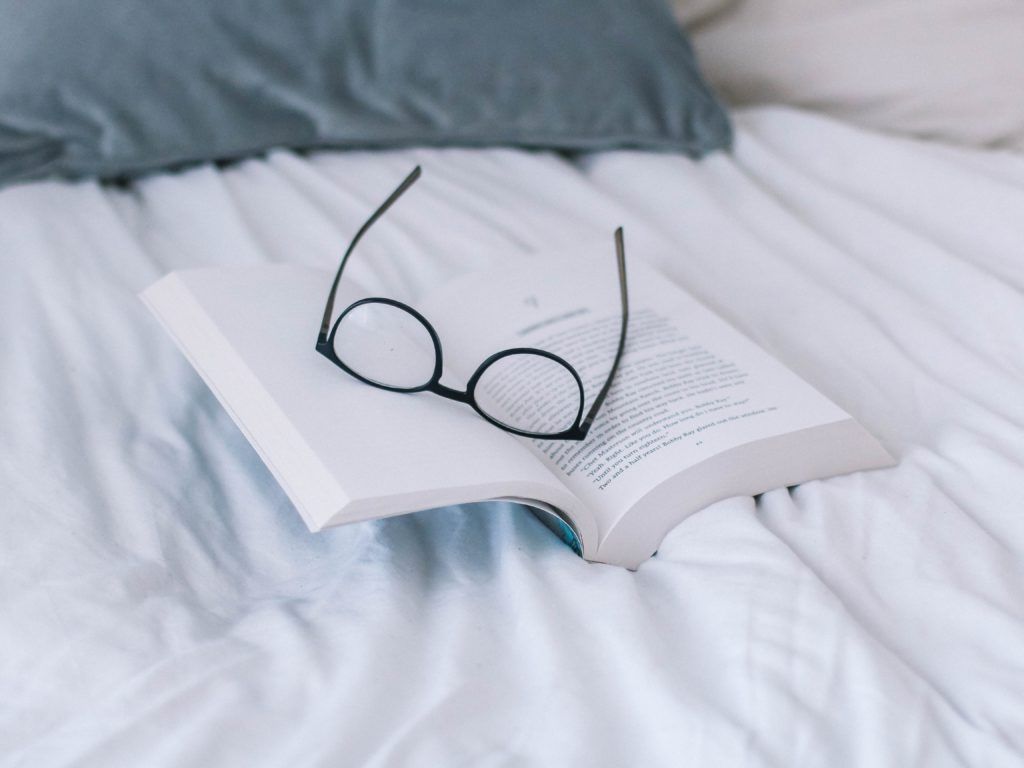 I've long believed that reading is an amazing way to open up our worlds, our minds, our hearts. Reading doesn't have to be confined to a holiday or to a rainy day; reading can be a joyful activity every day of the week, whether we're reading to be entertained or educated (or both).
Since actively trying to read more books in 2021, it seems I'm well on my way of reading 52 books over the course of the year. As of today – March 31st – I've already read 23 books, including some fiction, some non-fiction, a few memoirs, a few collections of short stories and essays, and one book of poetry. Here's how I managed to fall in love with reading again, and how to read more books.
How to Read More Books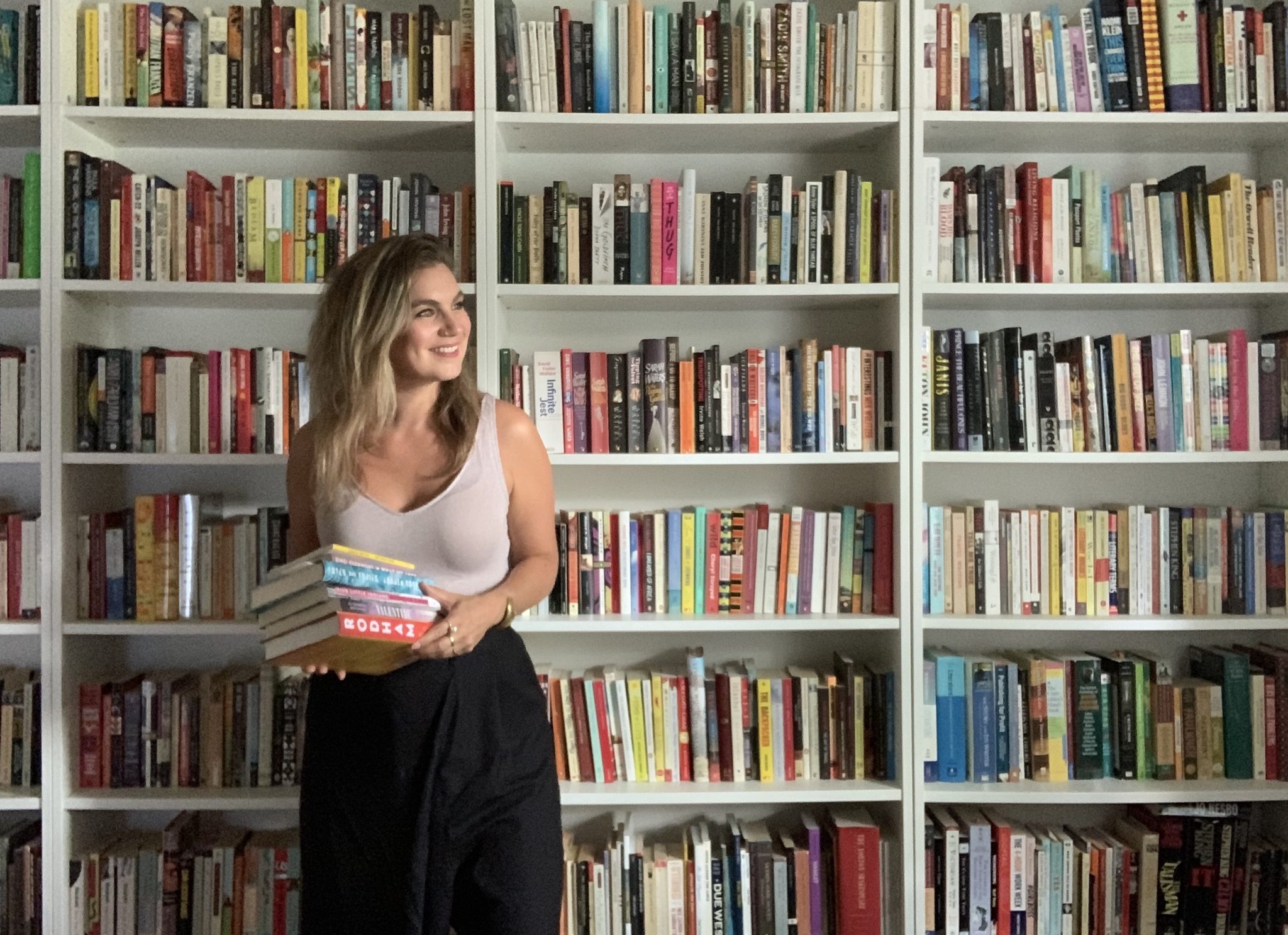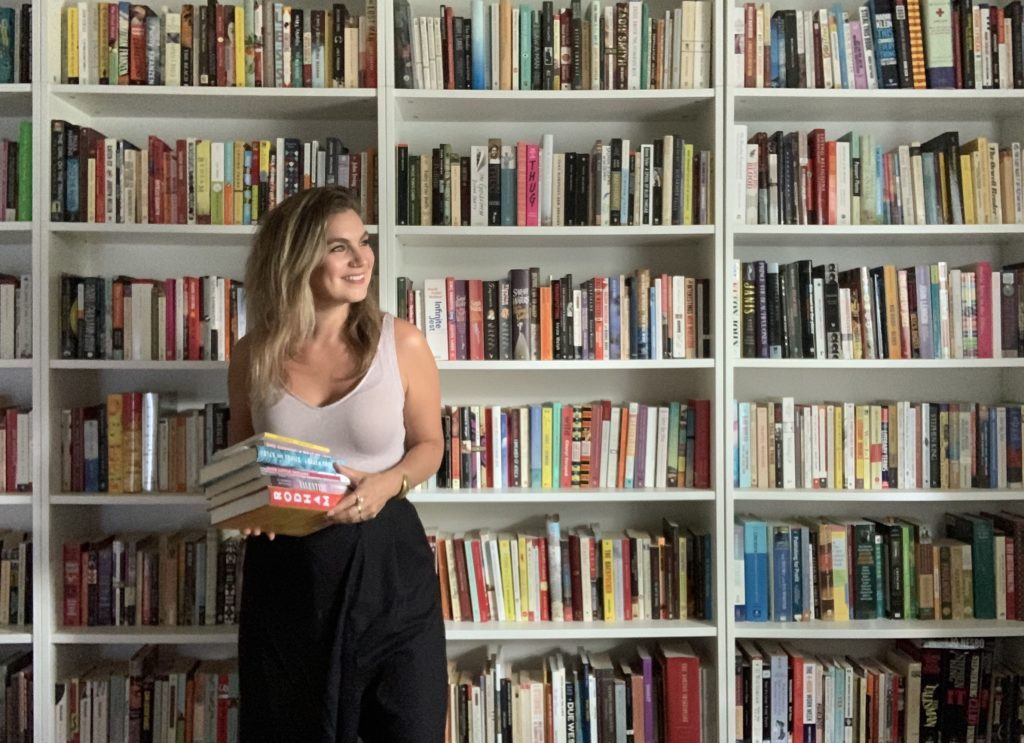 Figure out what kind of books you actually like to read
I have made this mistake time and time again. I see that a book is a bestseller or see that it's on a list of "must reads" and I think that means I should read that book. If thousands (or sometimes millions) of people think that book deserves to be read, shouldn't I feel the same way?
No, absolutely not. That's not how opinions and interests work, of course!
I have never and probably will never be into fantasy, sci-fi, or romance. I have read enough classics in my university years to know that I find most books written before the 20th century to be dreadfully boring. And listen, I wish that I could pick up War and Peace or Ulysses and actually want to read them, but I don't.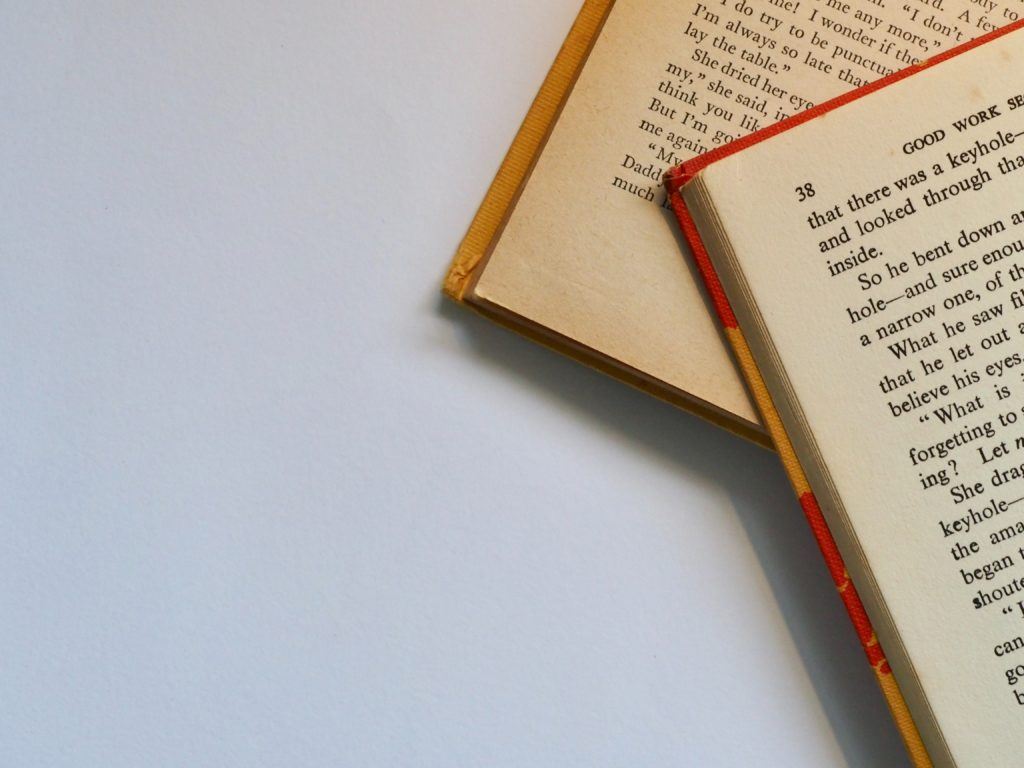 For a very long time, I worried that people would judge the books I wanted to read (or more precisely, the books I didn't want to read). I have met so many people (usually men on dates) who scoff at the fact that I don't enjoy reading Russian classics, or that I own but have never been able to get through more than a few pages of Infinite Jest.
If you like these things, that's fantastic! I don't. And letting go of that feeling that I needed to be reading a certain type of book freed me to read the kind of books I actually wanted to read.
I love contemporary, memoir, mystery, biography, graphic novels, and travel. I love reading collections of short stories. I love reading essays on feminism and manifestos for body positivity and celebrity autobiographies. I love spending hours reading reviews of the latest fiction releases online to make sure I'll truly enjoy the book instead of just purchasing whatever happens to be number one on the bestseller list that week.
Find the genres you love, and reading more books in that genre won't feel like a slog. Love thrillers? There are hundreds of lists of "the best thrillers" online. Want to get into reading graphic novels? Head to your local bookstore or comic book store and ask for help. A huge fan of a particular musician or actor? See if they have a memoir or biography. Find curated lists that meet your specific likes and trust me, you'll be so excited to plough through the options of books to read. I can personally recommend the independent bookstores in Winnipeg; I've chatted to so many helpful staff members in each of them.
Whether it's juicy political scandals or bodice-ripping romance novels or futuristic dystopian adventures, there's guaranteed to be a genre you love.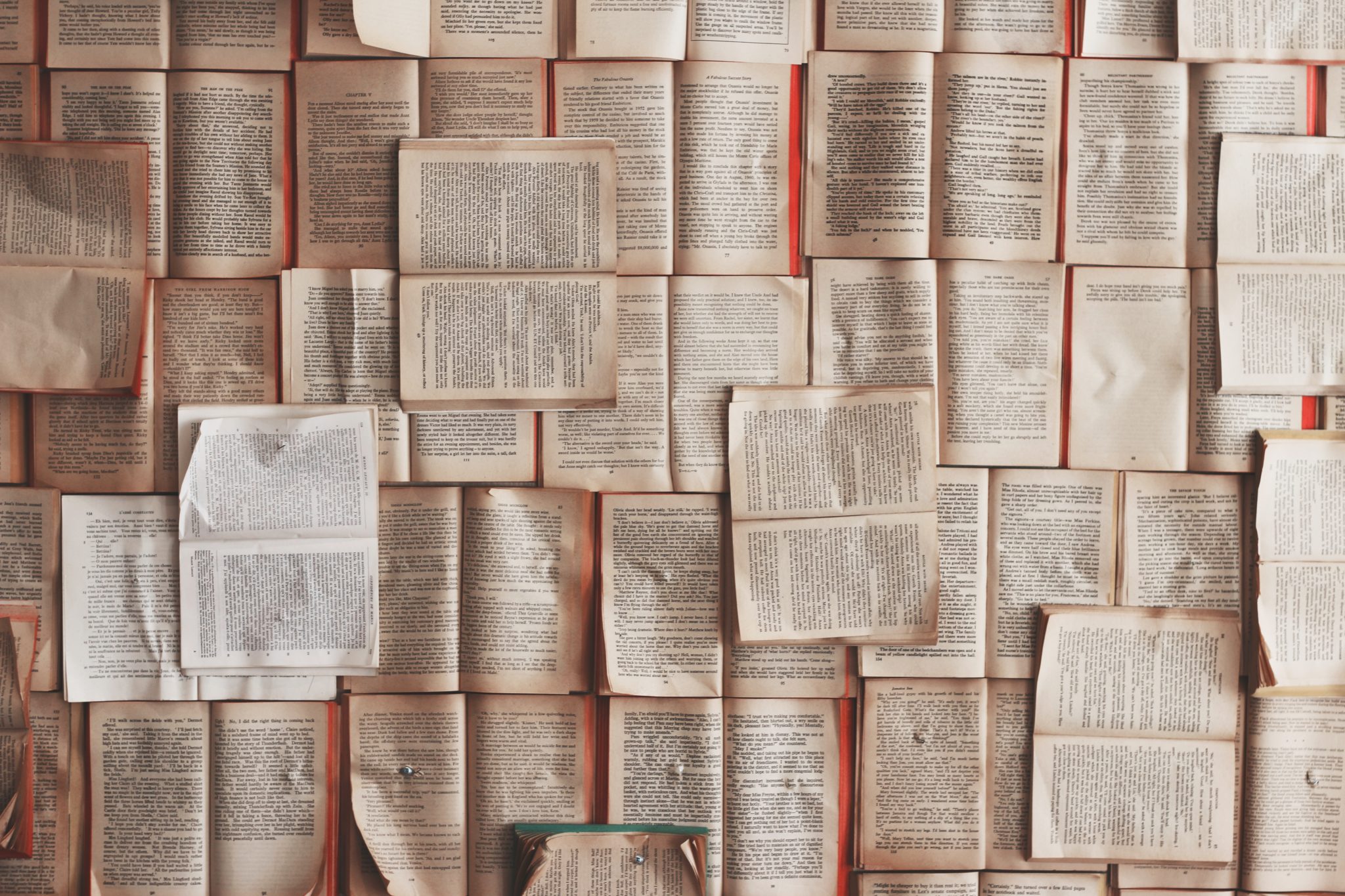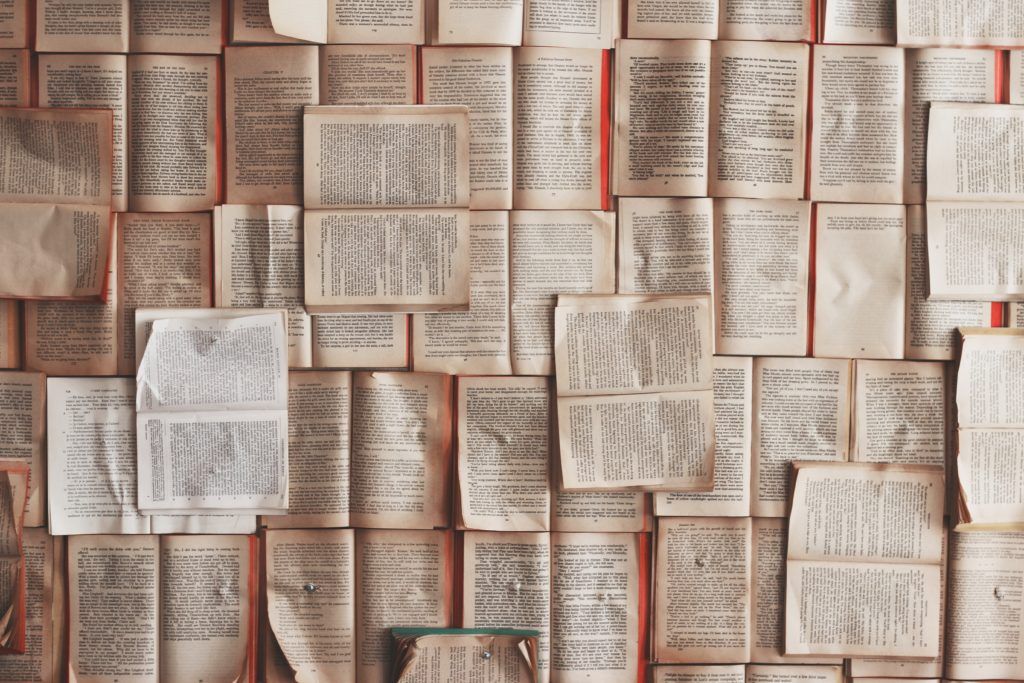 Similarly, if you find an author you enjoy, keep reading their books; chances are you'll enjoy most of what they like. For me, I know I'm pretty much guaranteed to like anything by Toni Morrison, Jhumpa Lahiri, James Baldwin, Jon Krakauer, Patti Smith, Taylor Jenkins Reid, Sarah Waters, Colson Whitehead, Eden Robinson, or Malcolm Gladwell. I fork over my money to purchase their books without even reading reviews or even knowing what the book is about.
Bottom line, figuring out what you love to read is key in reading more books. If you've never read the "top books everyone should read in their lifetime" or tackled the Western canon of literature, don't worry about it. Read what you want.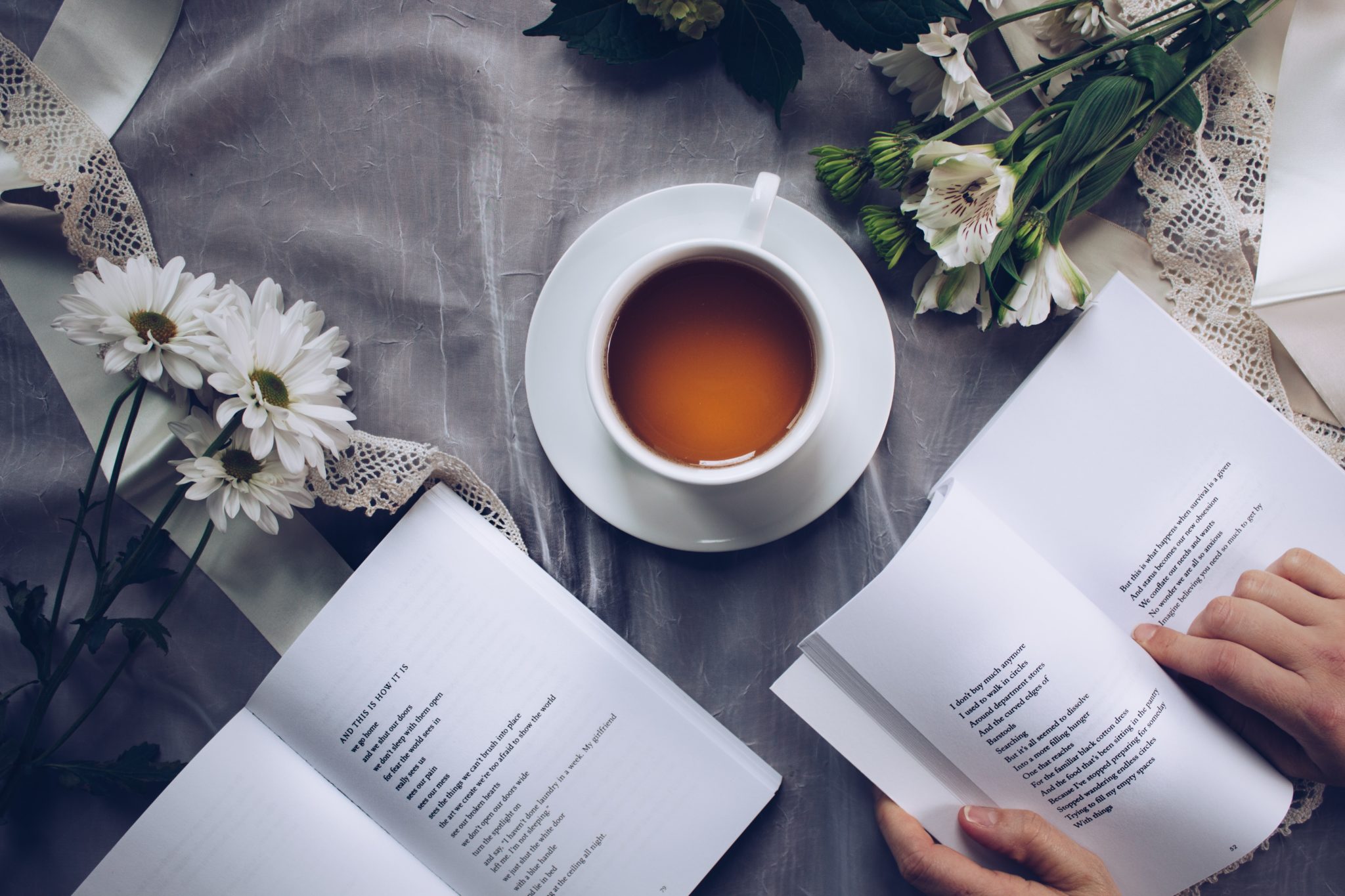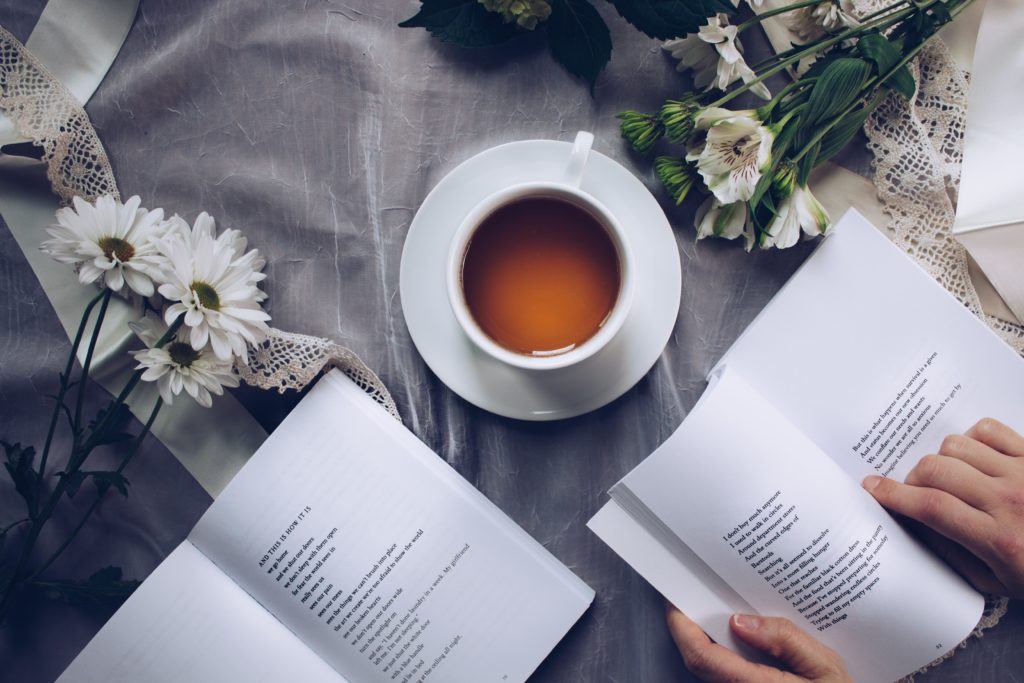 Diversify your bookshelf
Wait, didn't I just tell you to only read what you love? So why am I now suggesting that you try reading as many different books as possible?
When I was growing up, the only books readily available to me were almost exclusively written by the same type of author: white and heterosexual. When I think of the books I read growing up, I remember Roald Dahl, Judy Blume, Laura Ingalls Wilder, Beverly Cleary, and Gertrude Chandler Warner (I was a big fan of The Boxcar Children series).
When I started reading more serious literature in junior high and high school, it was almost all books by white men – think All Quiet on the Western Front, The Great Gatsby, Slaughterhouse-Five, Animal Farm, The Catcher in the Rye, Of Mice and Men, and one of Shakespeare's plays every year.
When I got to university for my BAH in English, it was much of the same, at least in terms of what I had to study. I was required to study Shakespeare, Victorian literature, and the classics, as well as a variety of other books from the canon. While I'm extremely thankful for that education, I'm even more thankful that there were finally a few other electives I could choose from for the rest of my credits: African American literature, Native Canadian literature, Bob Dylan and the literature of the 60s, and so on.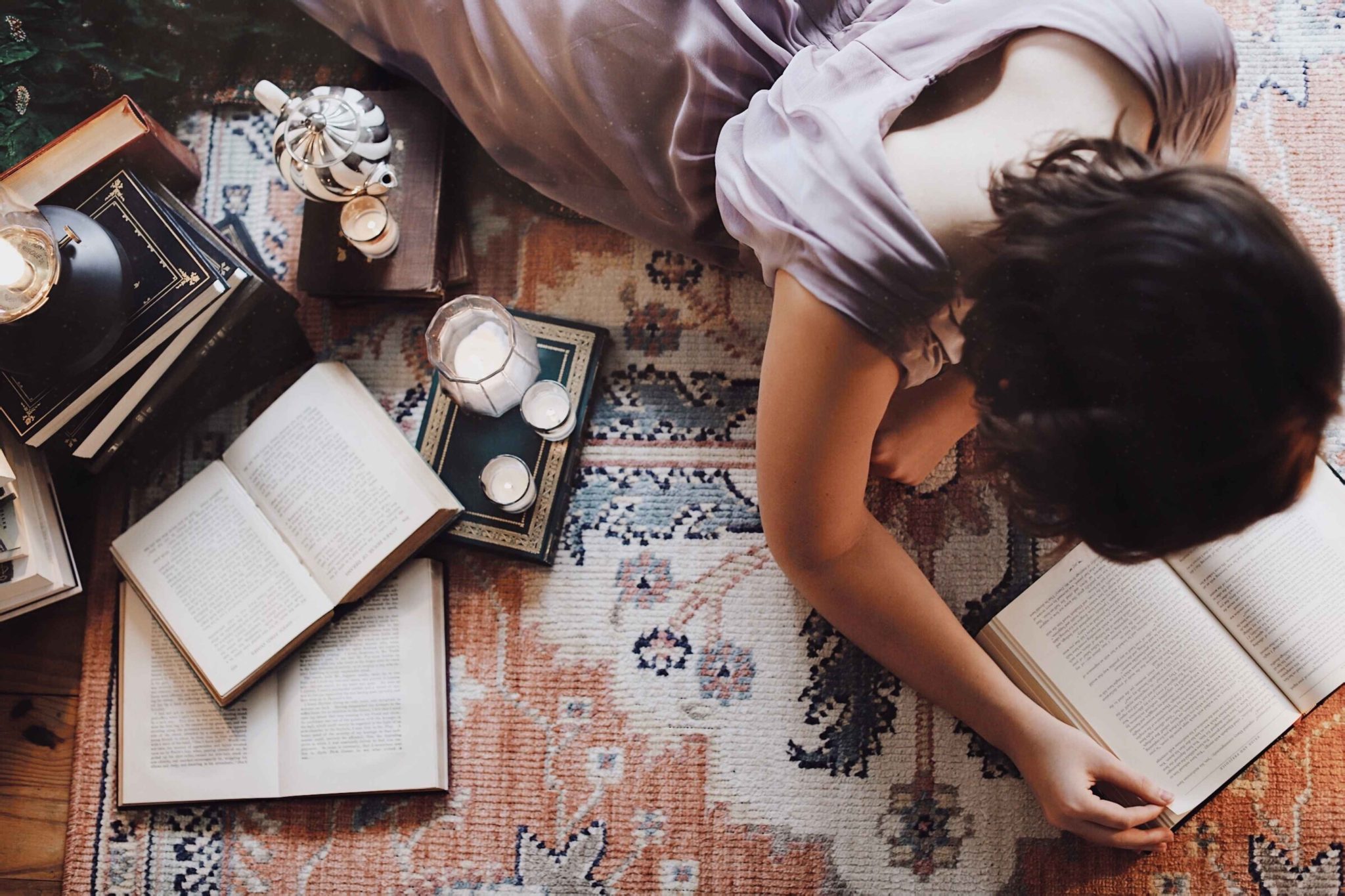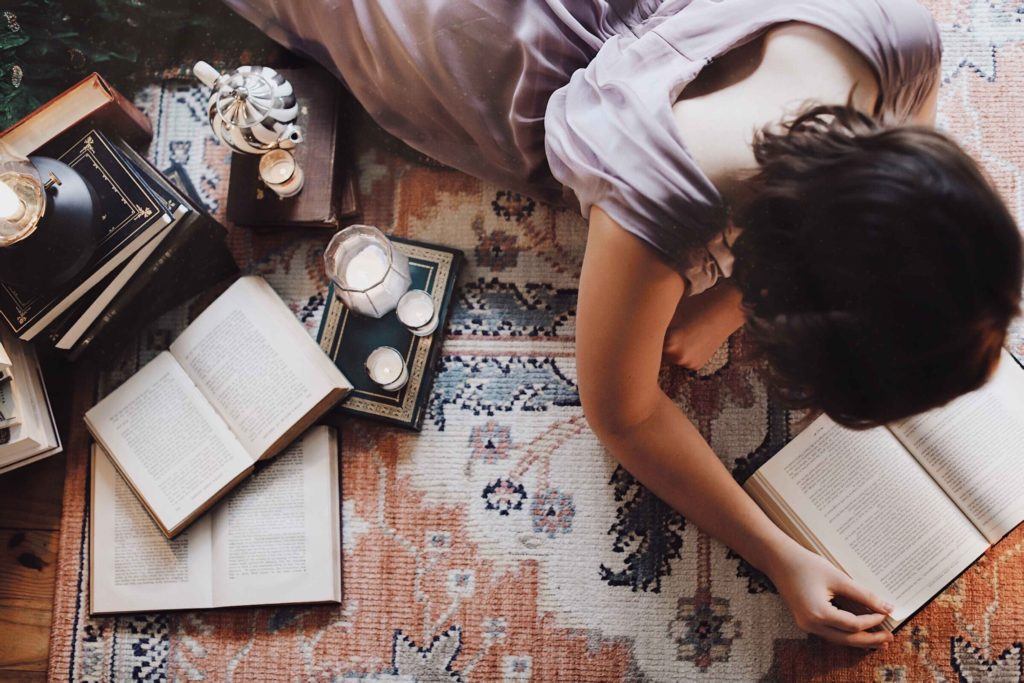 Don't get me wrong – I still love the authors I read growing up, and I definitely wanted to read the books chosen for me in my school years.
But that's exactly it: they were chosen for me by teachers. Finally being introduced to books written by a wide variety of people from all different backgrounds was not only a breath of fresh air, it changed how I'd read forever.
When I was about 15 I remember reading Beloved by Toni Morrison and being blown away. I remember reading Jeanette Winterson and wanting to devour everything she'd ever written. I remember reading Thomas King and wondering why we never studied his work in high school. I remember reading the words of Langston Hughes so many times that the ink started to wear off the pages. I remember the day I walked into a little comic book store in Halifax and bought my first graphic novel (by Chester Brown) and feeling as if I'd discovered a whole new world.
I thought I loved reading when all I was reading was the same thing. When I discovered the infinite range of books that are out there, I couldn't believe it. It's as if I was eating a cheeseburger every day – which is delicious! – but then suddenly realizing I could eat pasta and ice cream and pancakes and pizza and an unlimited amount of other delicious food every day, too.
I claim to know what kinds of books I like. But I'm always open to trying something new, and always looking to diversify the kinds of stories I'm reading and the storytellers responsible for them. Not only do I love reading it, I feel as though I become a more well-rounded person by learning from these new perspectives. And that, of course, motivates me to read even more books.
Who knows? You might not even have discovered your favourite author yet. And isn't that such an exciting feeling?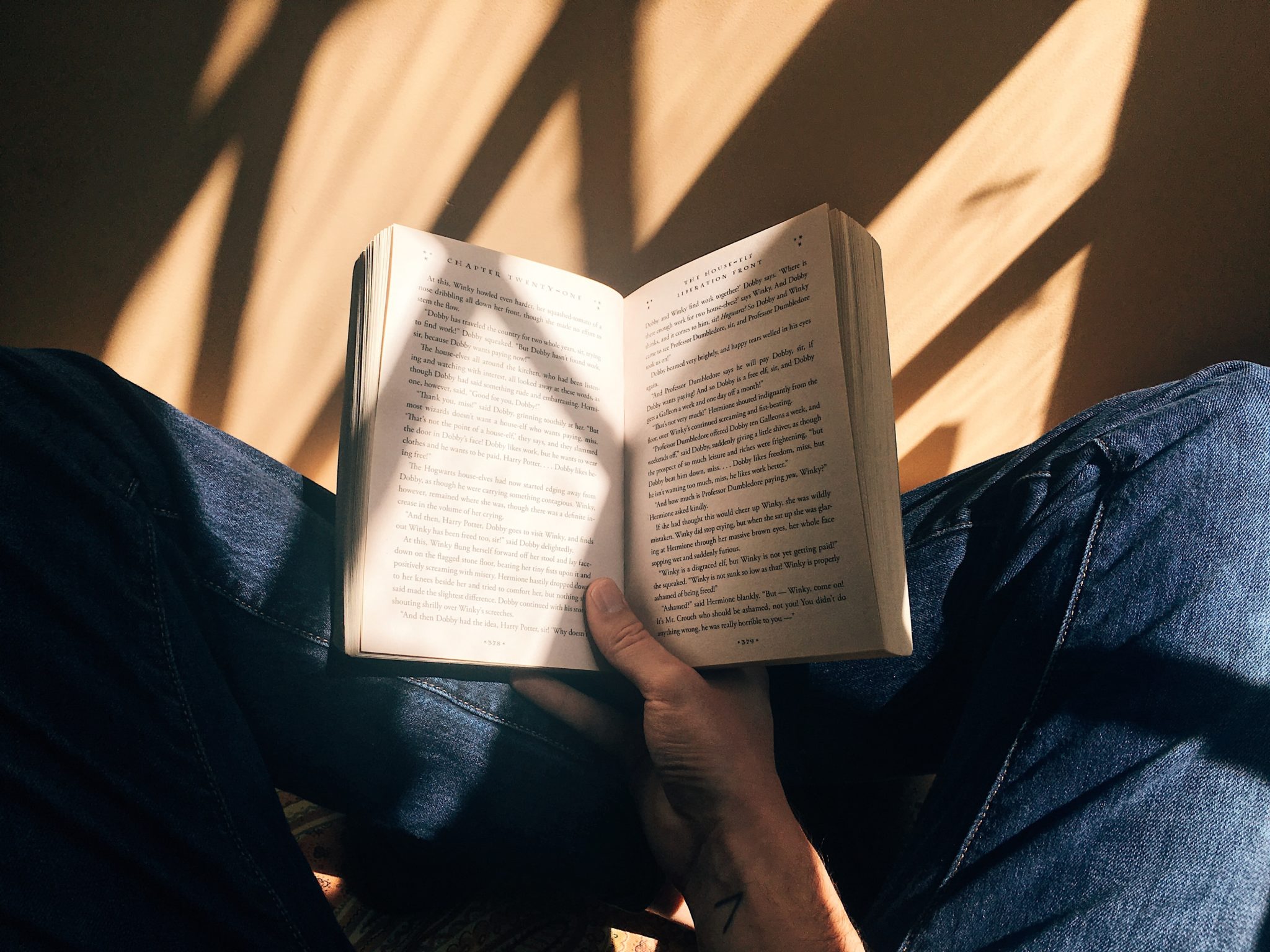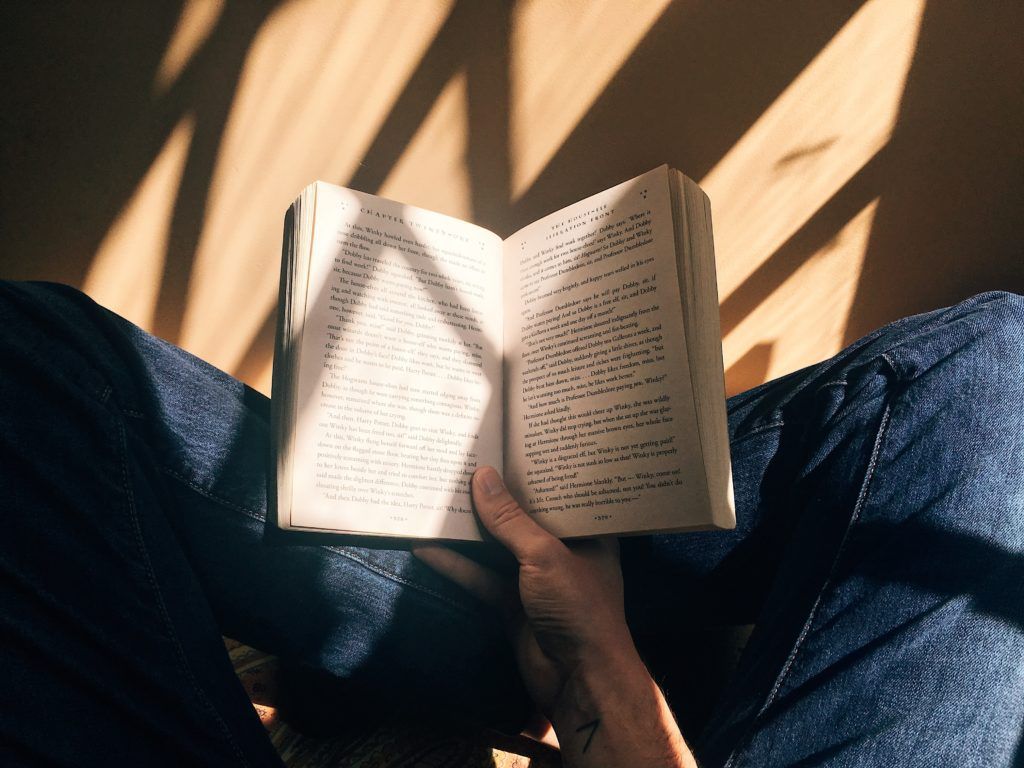 Substitute time on your phone for reading
This is probably the most effective change I made when I decided I wanted to read more books. I've always struggled with managing my time online for many years now; I can sometimes use the excuse that it's part of my job as a blogger, but more often than not, I believe it's mindless time wasted for me.
The thing is, I usually feel like crap if I realize I've just spent an hour watching reels on Instagram, or if I've scrolled aimlessly on Facebook. I never feel that way if I've spent an hour reading.
Once I realized what was actually making my days feel fulfilled and productive, it was much easier to cut out unnecessary time online and watching TV I didn't care about. Don't get me wrong, I love both social media and TV, but I certainly didn't need to fill every moment that I wasn't working with them.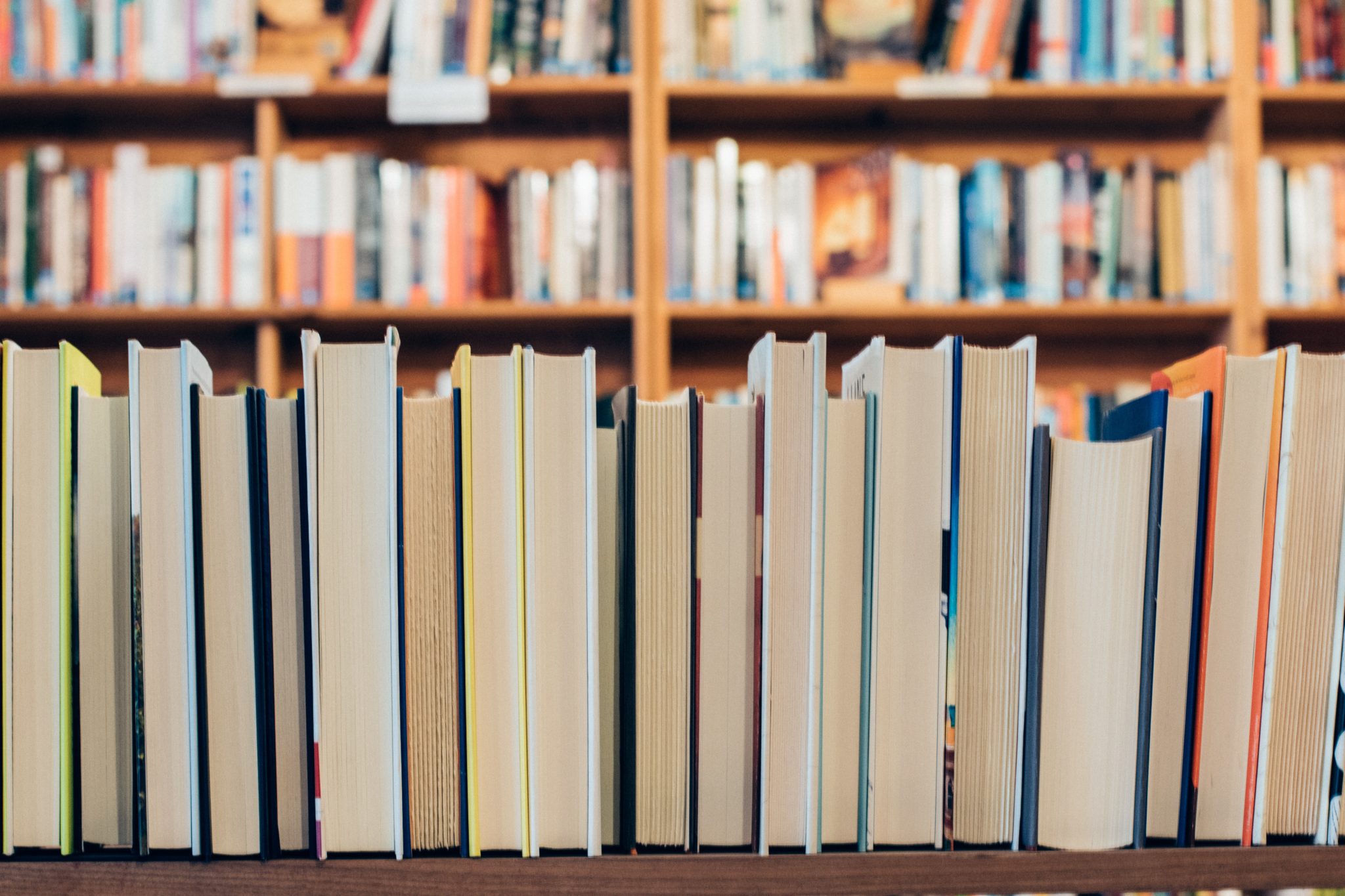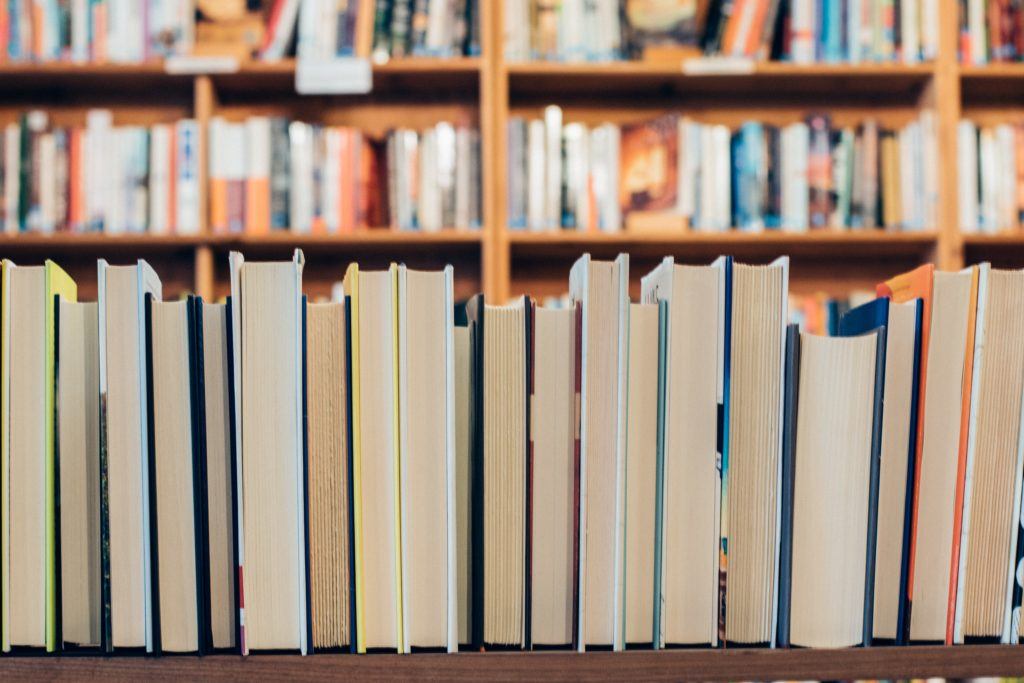 The funny thing is, once I started reading and falling in love with books again, it became easier and easier to avoid the phone and TV. I didn't want to be online as much, and I was more curious about how a certain book ended than watching some TV series I was only half sold on.
That led to a domino effect; once I felt more productive in my reading, I also started writing more, which made me feel better about other parts of my life. Reading always makes me feel more alive, so it's no wonder that trickled down to other aspects of my life.
Putting down the phone and turning off the TV was, without a doubt, one of the best things I did in order to read more books. It sounds simple enough to do, but it took me a while to stop reaching for my phone and/or the remote. Now that I reach for a book, I feel like my days are so much fuller.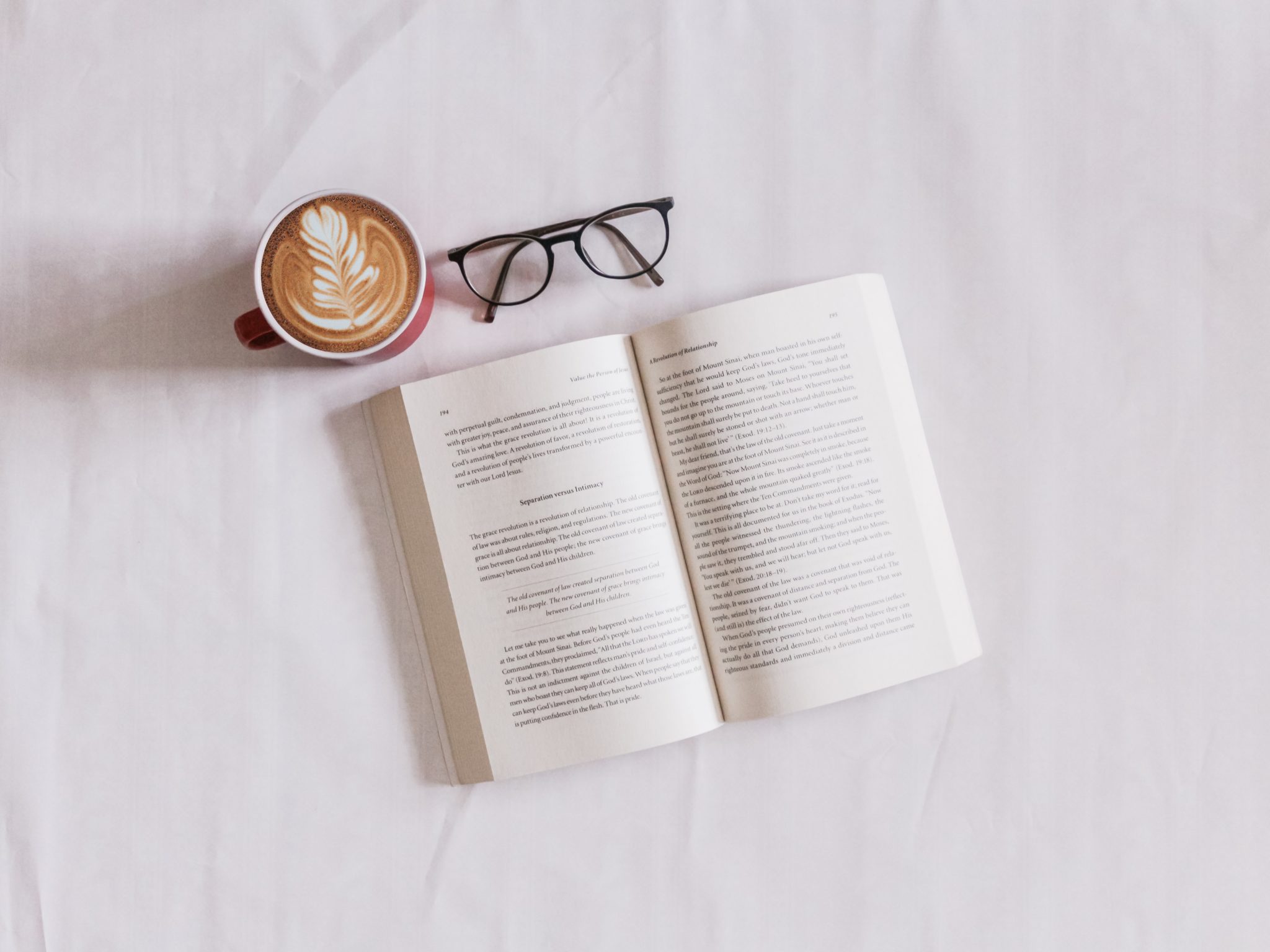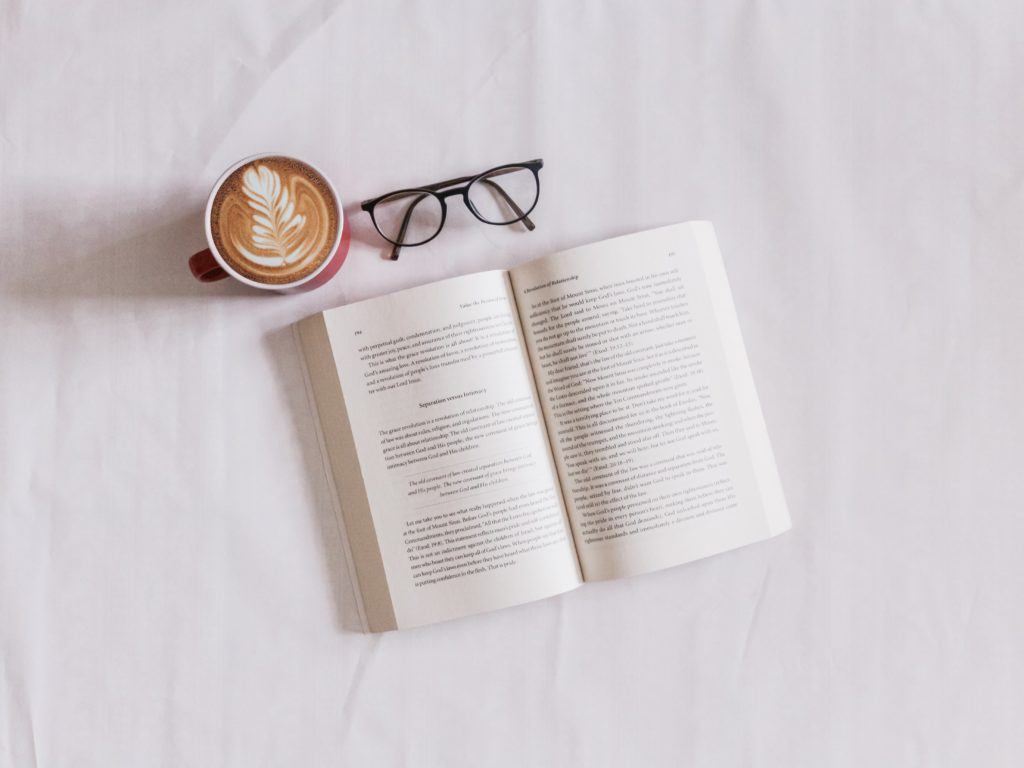 Make reading a part of your self-care routine
Make reading as pleasurable as possible and you will definitely want to do more of it. Although there are schools of thought that say you should never read in bed in case it messes with your sleep, I personally love getting cozy under the sheets with a great book. I take it a step further and usually have a glass of wine by my side, the dogs curled up at my feet.
The more enjoyable reading is for you, the more you will want to do it. I can't wait for nicer weather so that I can read in the sunshine for hours on my deck. For you, it might be a cup of tea and that comfy armchair in your living room. Think of reading as a prioritized activity in your daily self-care, just as you would prioritize moving your body through a walk or yoga, or as you would prioritize cooking a delicious meal.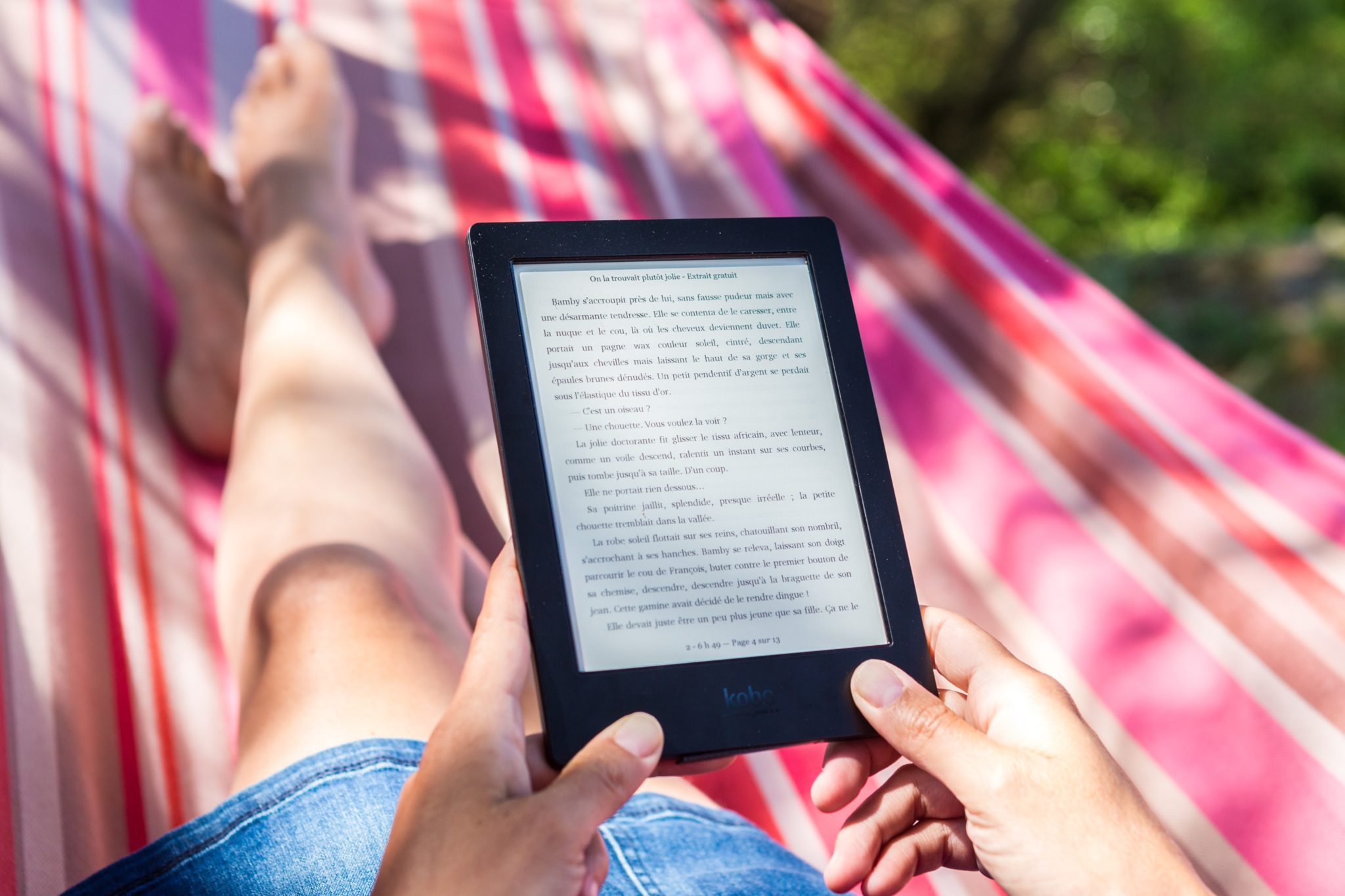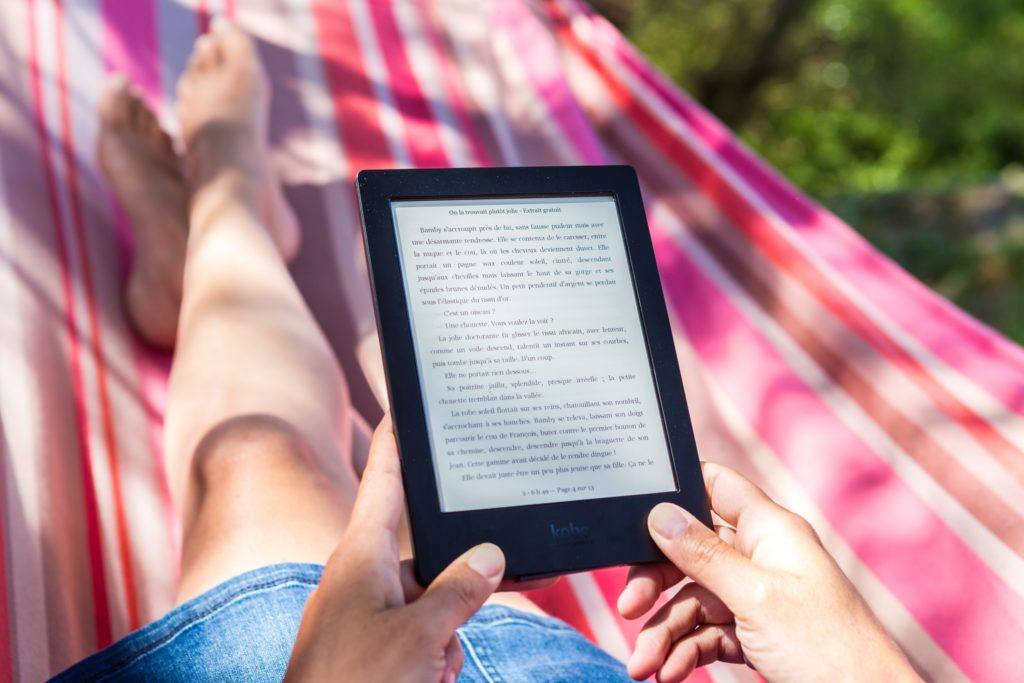 Always carry a book with you
The amount of time we spend scrolling on social media when killing time is astonishing. I think about the hours I've spent mindlessly scrolling as I wait for an appointment, when I've waited for a friend to show up at a café, as I wait in a long line, and so on. I used to scroll Facebook and Instagram for the half hour commute I had on the bus every morning and every night in London. Imagine using that time to read instead? I would have had an hour of reading every single day.
It may not always be practical to carry a book with you, but if you don't mind reading a book on a phone or a tablet, making sure you always have a great book lined up is an excellent way to get your reading in every day.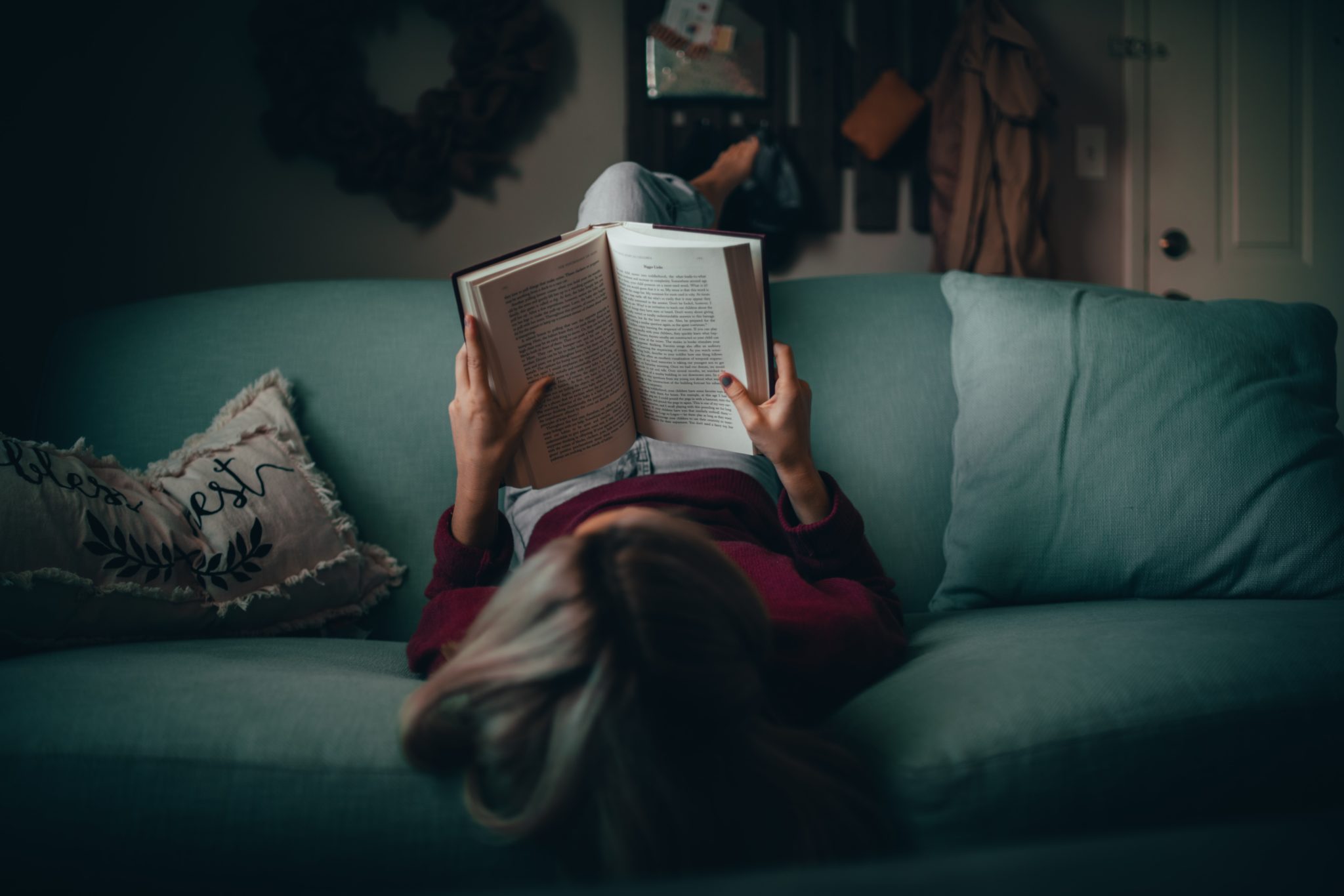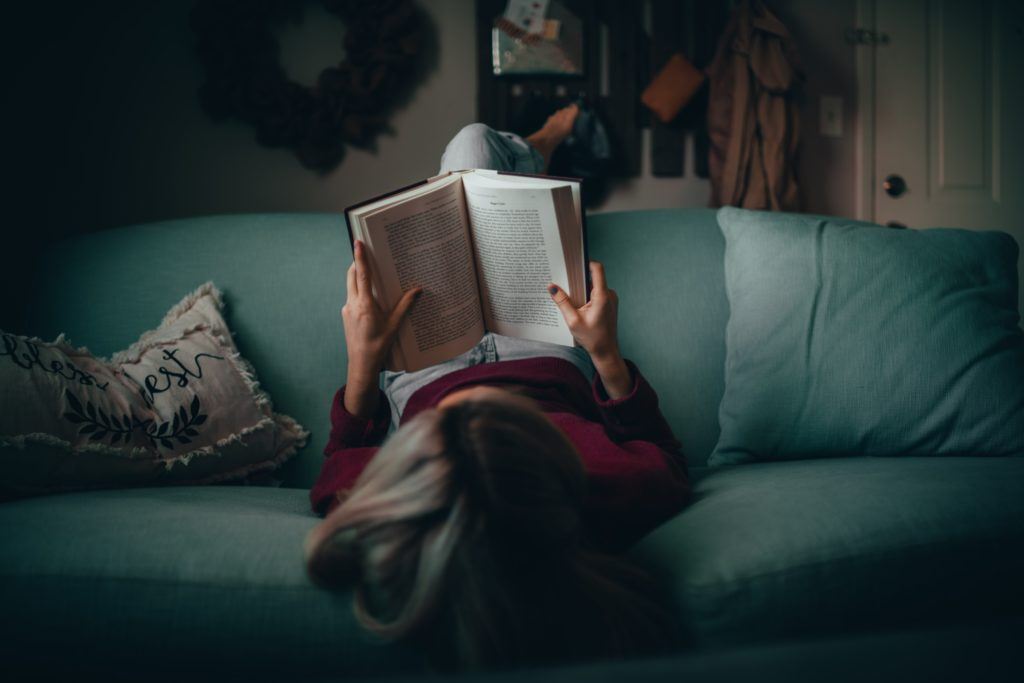 Don't discount audiobooks
There's a strange snobbery in some literary circles that implies (or states outright) that audiobooks don't count as reading. I say that is utter baloney. Sometimes we don't have time to physically sit and read a book, but we still want to be educated and/or entertained.
I personally listen to a lot of audiobooks as I walk my dogs, and I definitely count those as "books read". Similarly, maybe listening to a great audiobook on your commute to work or school is the way you want to get your pages for the day in, and I'm all for it.
I'd even argue that some books are enhanced by their audiobook form; two of my favourites are Born a Crime by Trevor Noah and Becoming by Michelle Obama. I've also written an entire post on the best audiobooks on Spotify!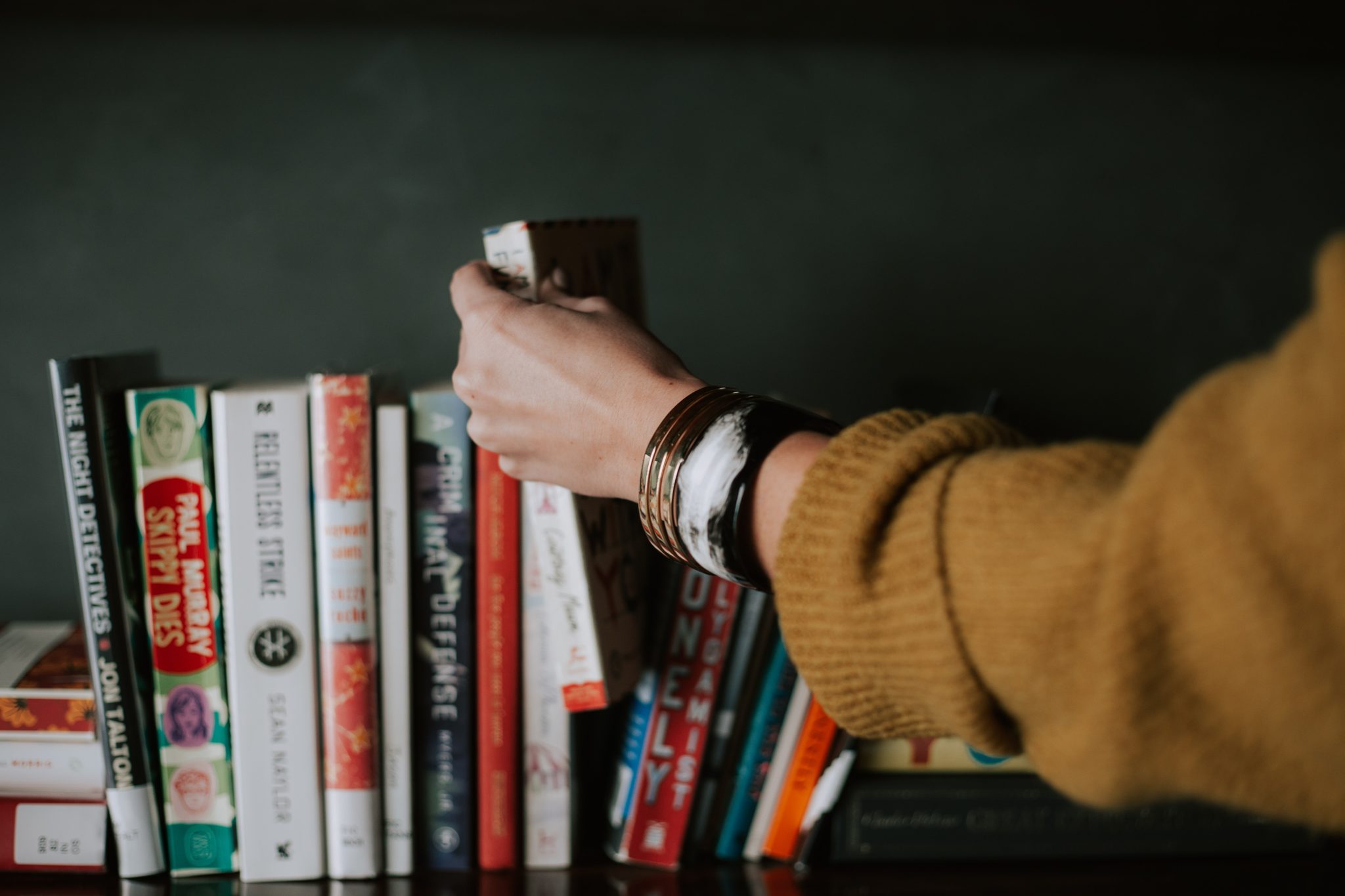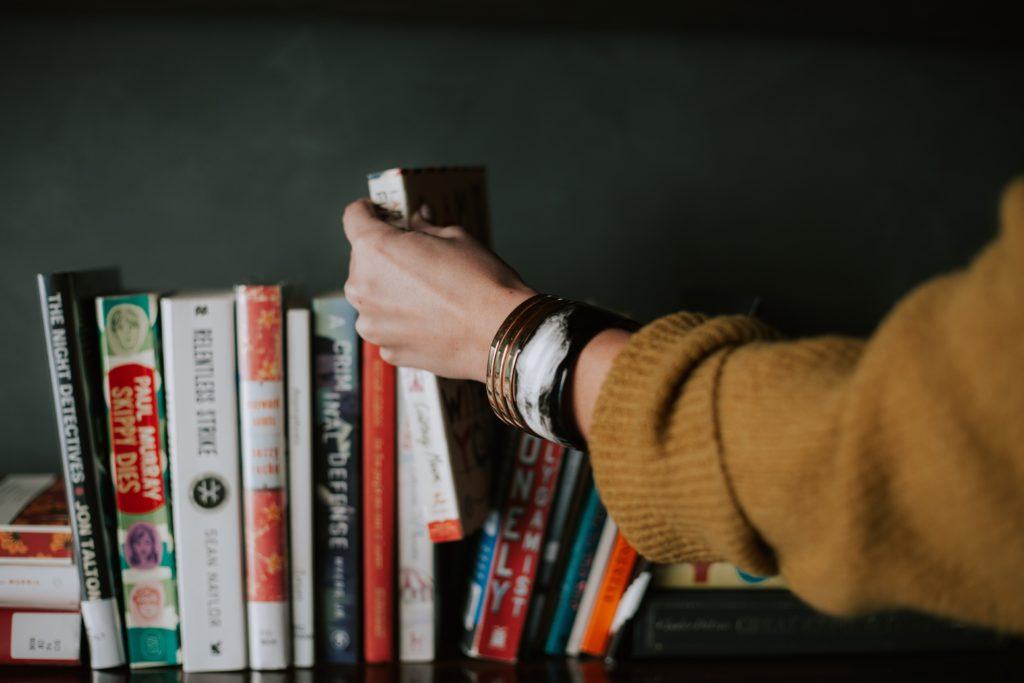 Schedule your reading time
I like to think that I am a free spirit, a spontaneous soul… but in actuality, I thrive on schedule and routine. Just as it helps me to know that I go to the gym at 11am, or that I have a walk with my friend Sarah every Thursday at 3pm, or that I write from 9pm to midnight most evenings, I do best when I know what my day looks like.
Scheduling your reading can help add structure and guarantee that you get a few pages in every day. For me, that means that I always read as I have my breakfast and morning coffee (I used to scroll social media or watch TV), always read whenever I take a bath (which is most evenings, as least in every season except summer), and always read as a break from work at some point in the afternoon or evening. This way, I'm fitting in around an hour of reading time a day, and I look forward to it very much.
Similarly, make scheduled reading a thing in your household. It can be a quiet time for everyone to read what they want, and it will hopefully encourage kids to love reading, too.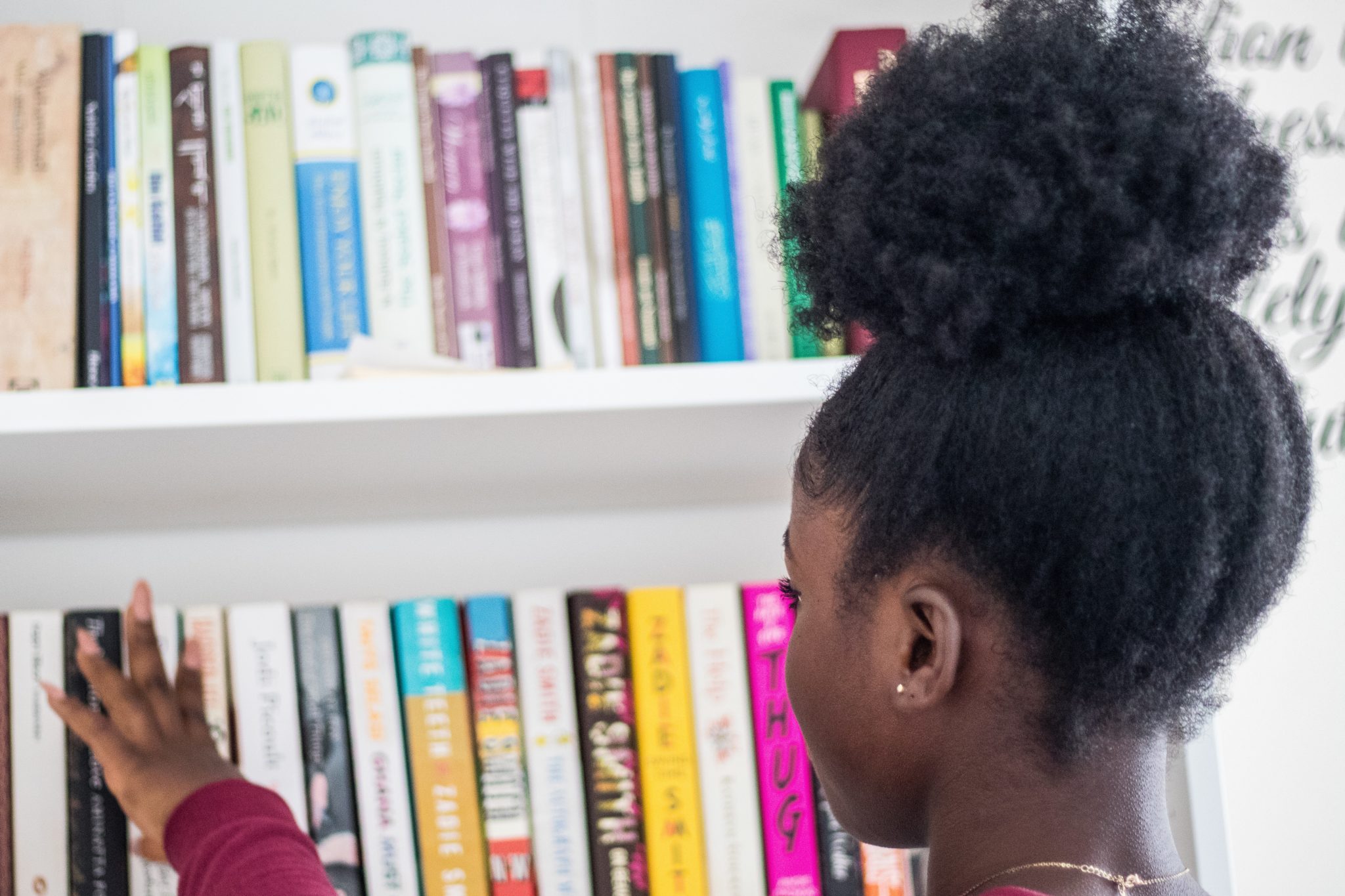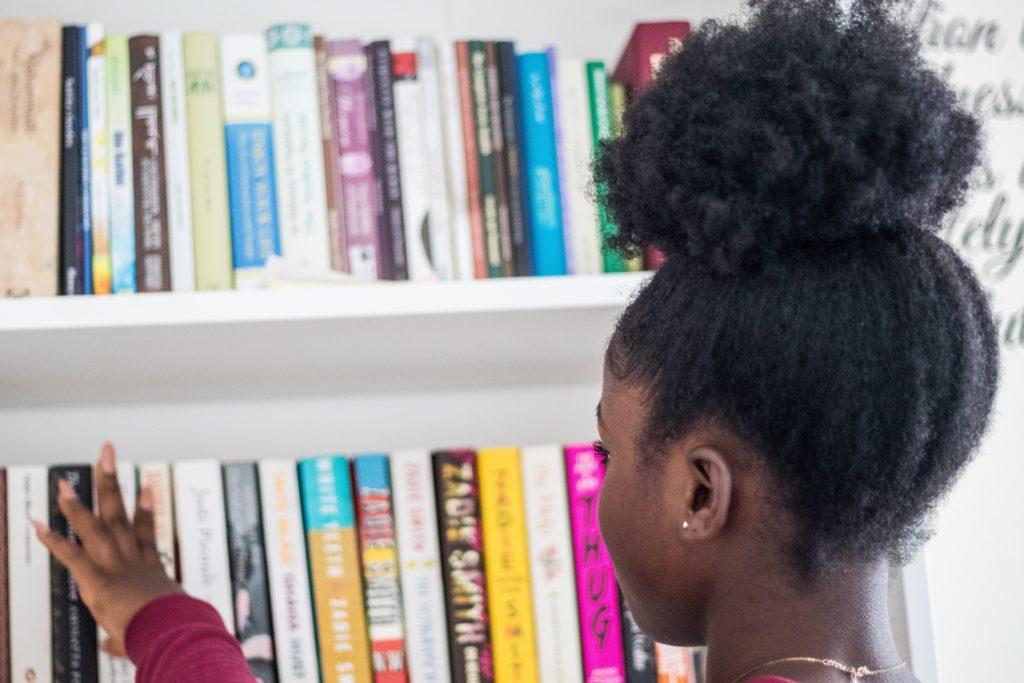 Join a book club
If you struggle to read a lot on your own, joining a book club can do wonders for your ability to read more. Knowing that you'll be discussing the book with a group of people is great motivation to carve out some time in your week to read. And if you're reading this post, chances are you already love reading or at least have a keen interest in reading more books… so what's better than talking about the books you loved (or hated!) with a group of fellow bookworms?
Thankfully, there are tons of online book clubs you can join if getting together in person isn't feasible.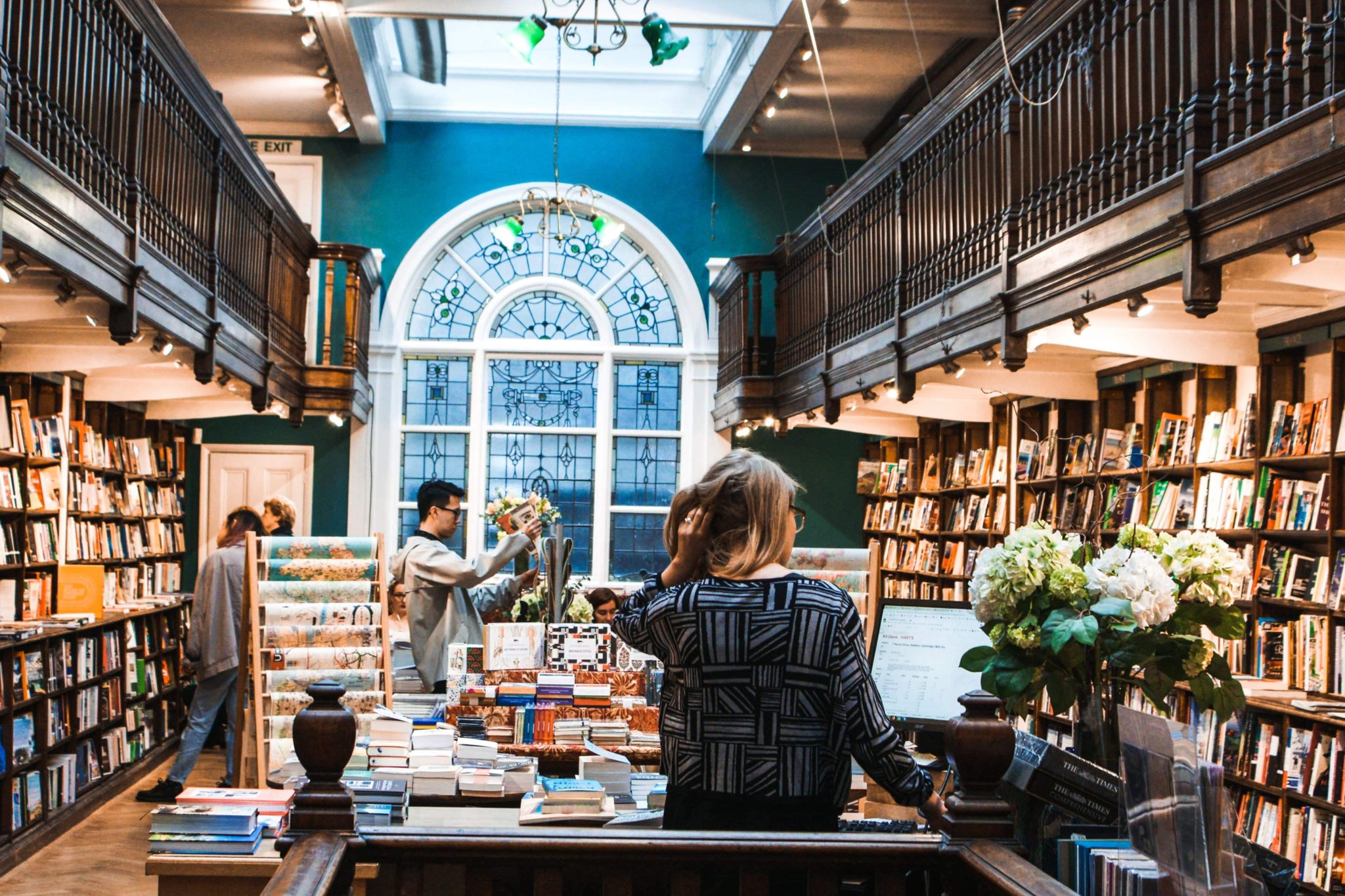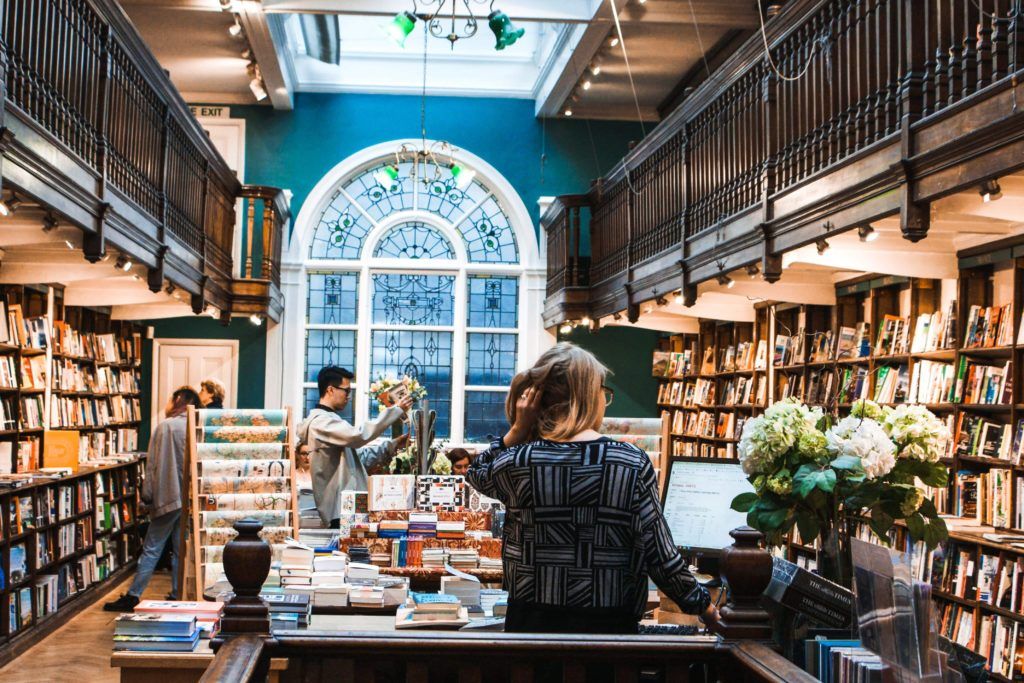 Don't be afraid of quitting a book
If you don't like a book… quit it! There is no shame in not finishing a book you just don't connect with. I have struggled with books in the past to the point where reading felt like a chore. I swear I spent more time checking how many pages I had left than actually absorbing anything in the book itself.
Qutting a book makes way for the books you actually want to read. It also means you can happily donate the book or return it to the library and fill your bookshelves with books you truly love.
Life is too short to read books you don't like, period.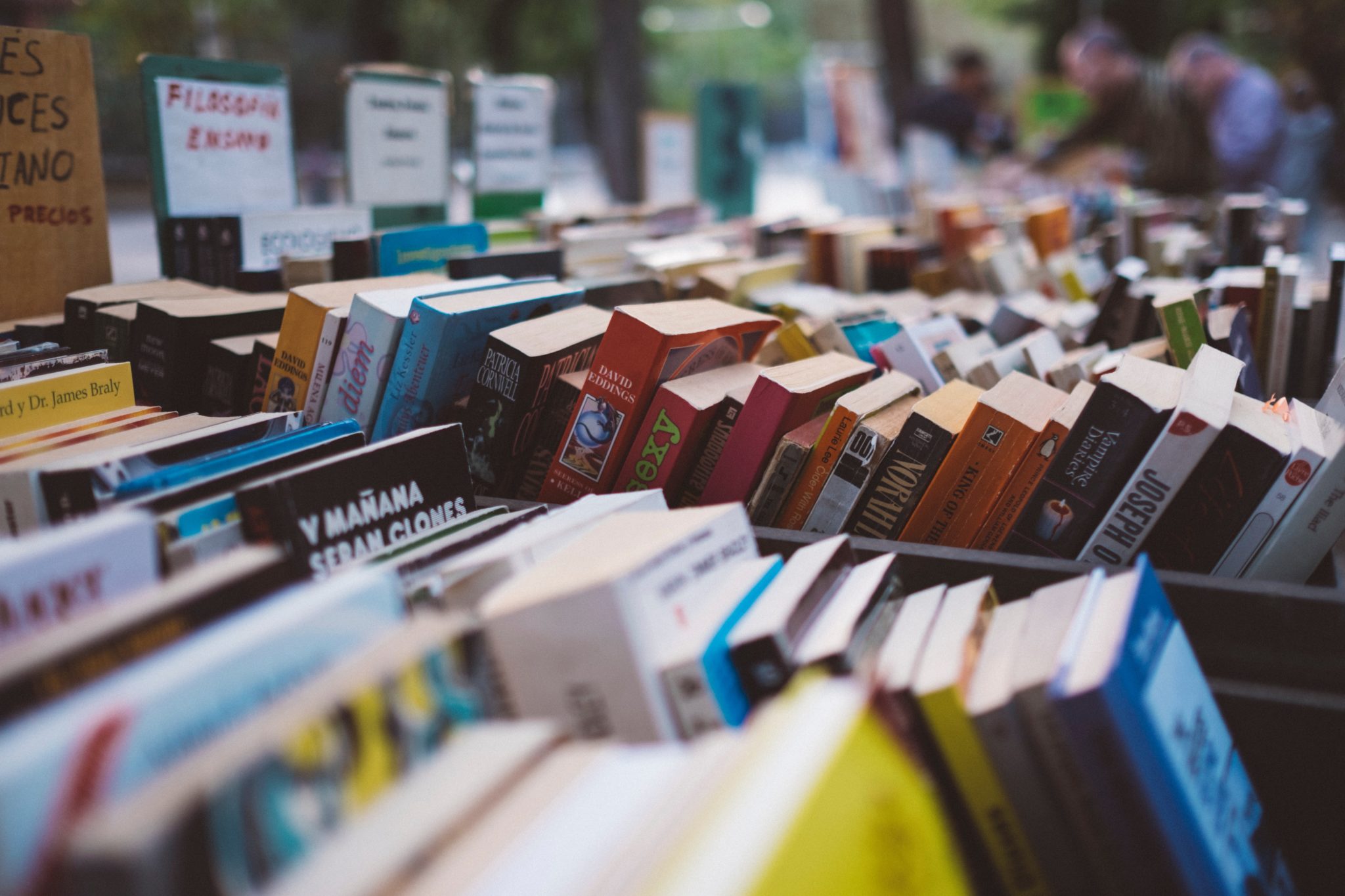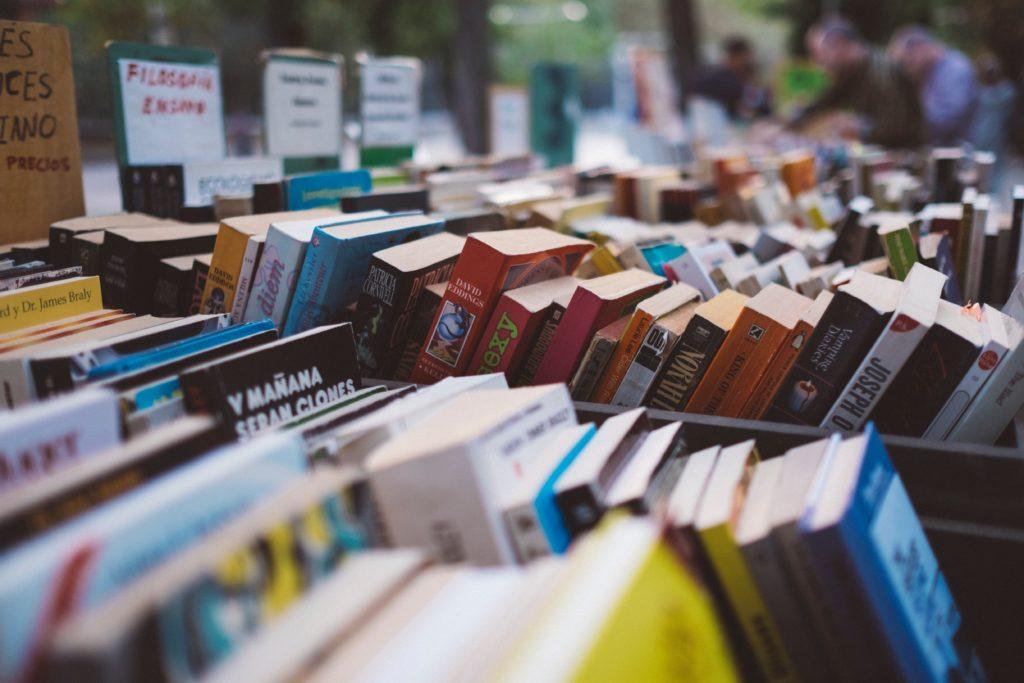 Keep track of your reading goals (and/or make them public)
I'm the type of person who loves to be held accountable, even if it's only to myself. I love making lists and checking things off, just as I love hitting my 10,000 steps on my Fitbit. Wouldn't it make sense, then, that I'd love accomplishing reading goals in the same way?
With reading apps like Goodreads, Booksloth, The Storygraph, Libib, LibraryThing, and more, you can keep track of books online if a good old-fashioned pen and paper won't do the trick. My mum actually keeps a log of every single book she's ever read in a notebook, which would be fascinating to flip through.
Similarly, some people thrive off of accomplishing goals they've made public. Challenge a friend, post short reviews on social media, or start a blog about your book adventures. I personally write very short reviews of each book I read on my Instagram stories, and even that simple task motivates me to read more books and read with better intention.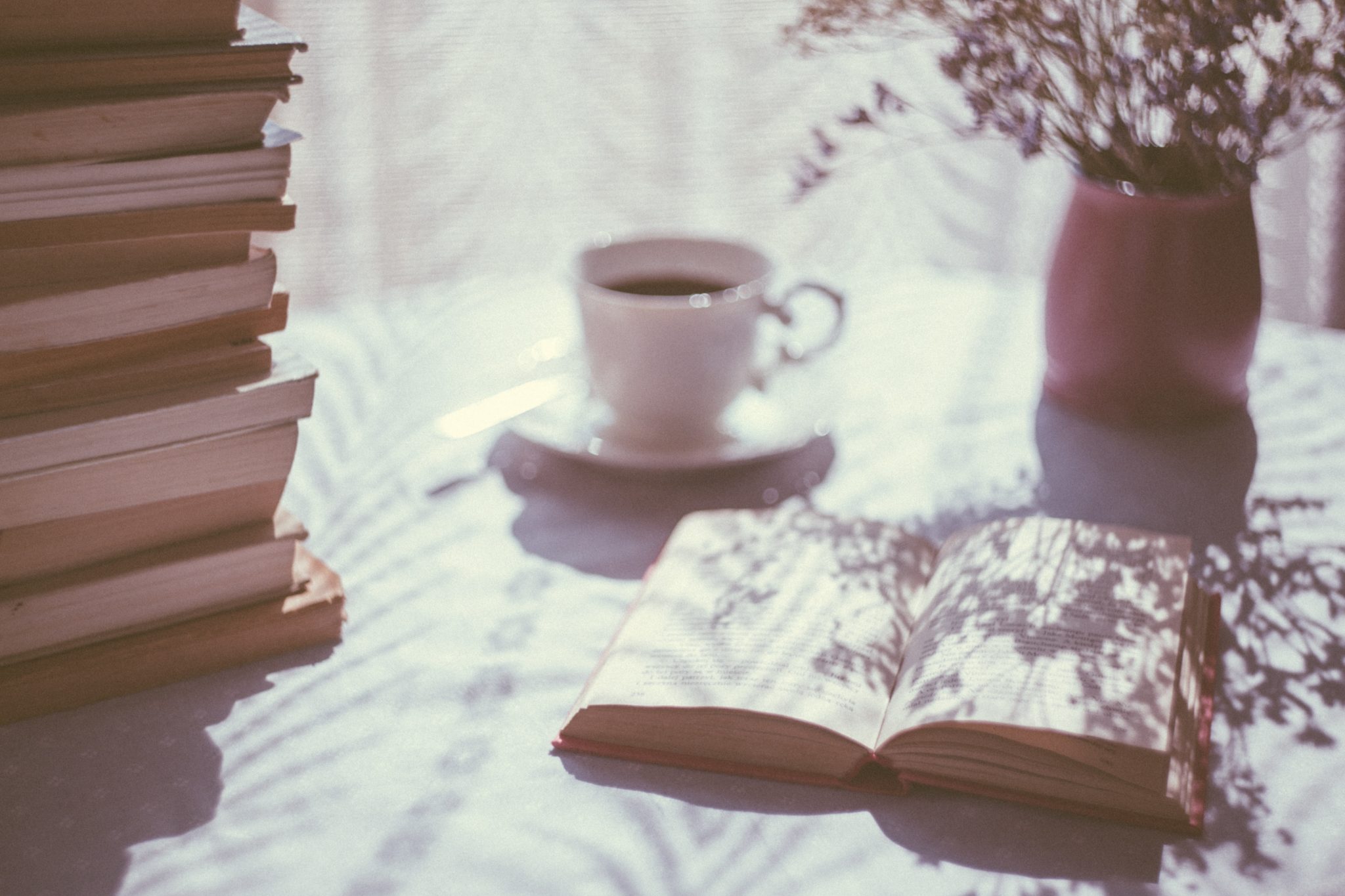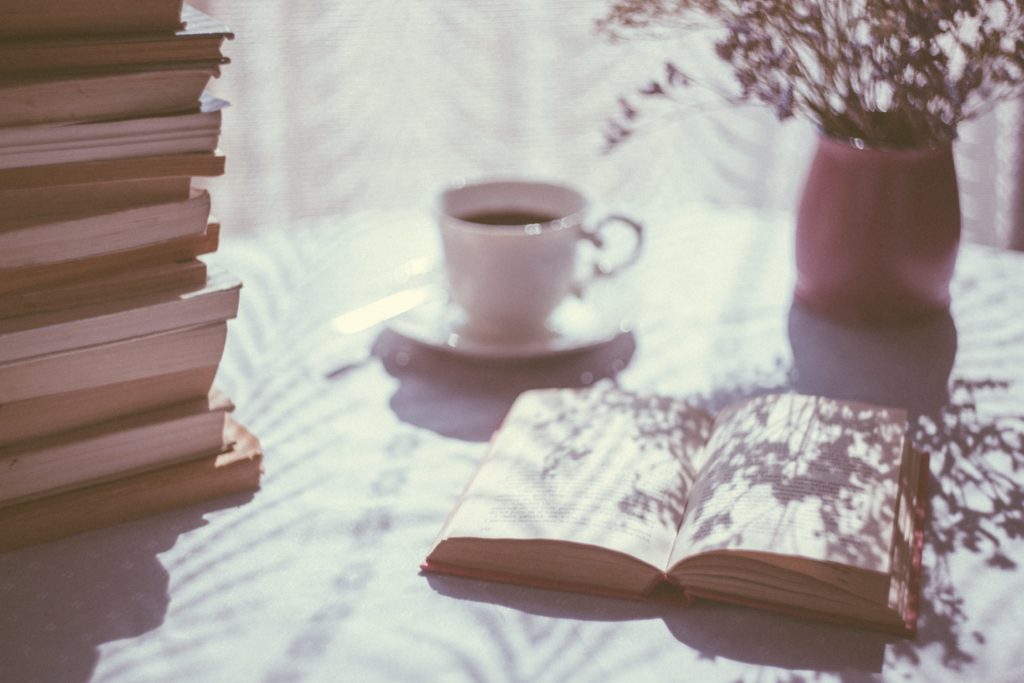 The bottom line? I feel like reading more books has drastically helped my life in so many ways. It's a way to escape reality for a while if I'm feeling anxious. It's a way to learn more about the world. It's a way to laugh, to cry, to be so swept up in the beauty of the written word that I don't even notice how many hours have gone by. I don't know that I'll always read at the rate I'm reading now, but I'm so thankful for the books in my life.
Oh, and if you're interested, my favourite books this year so far have been: Seven Fallen Feathers: Racism, Death, and Hard Truths in a Northern City by Tanya Talaga, The Nickel Boys by Colson Whitehead, Interpreter of Maladies by Jhumpa Lahiri, The Push by Ashley Audrain, and Natural Killer by Harriet Alida Lye.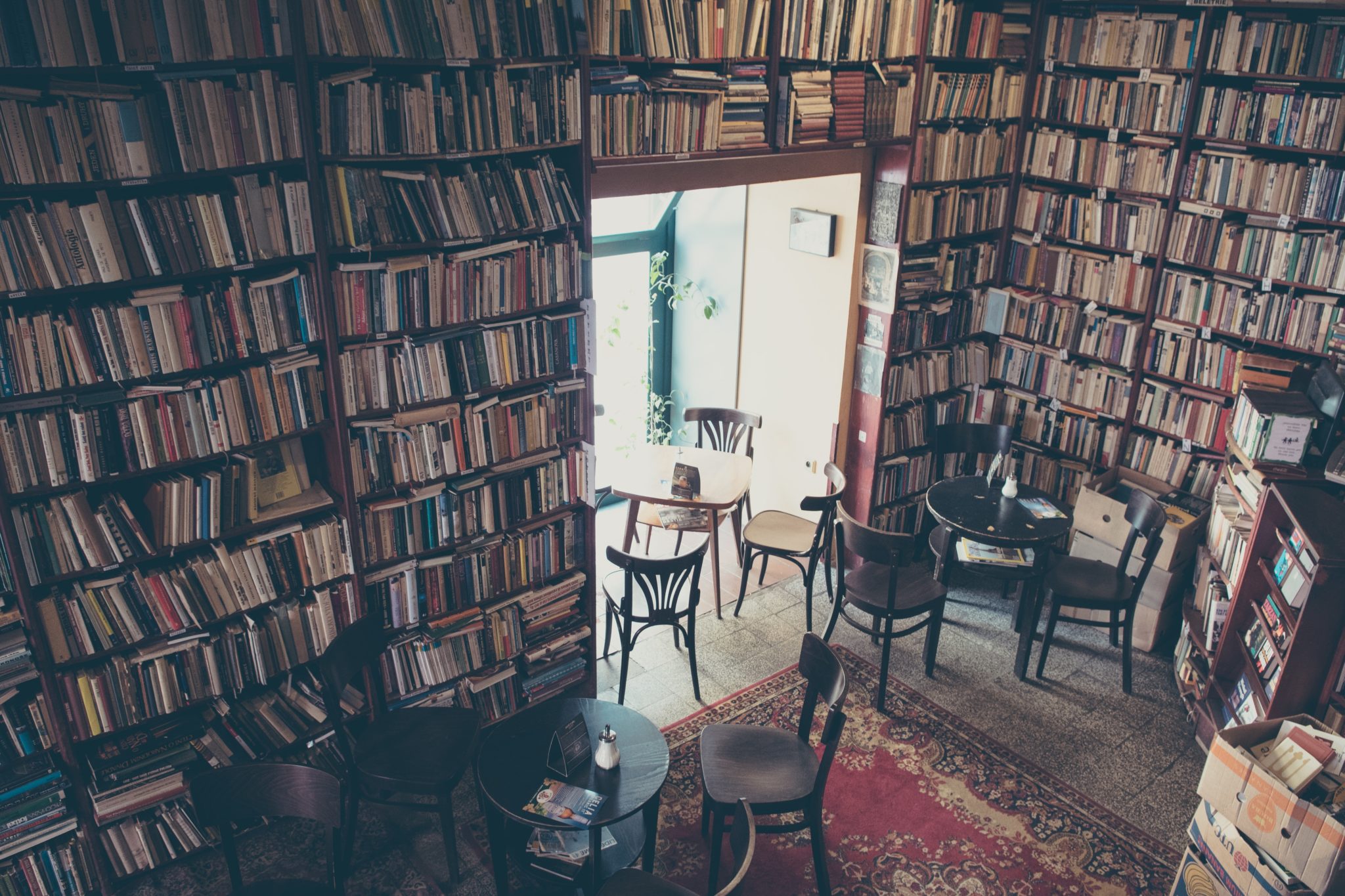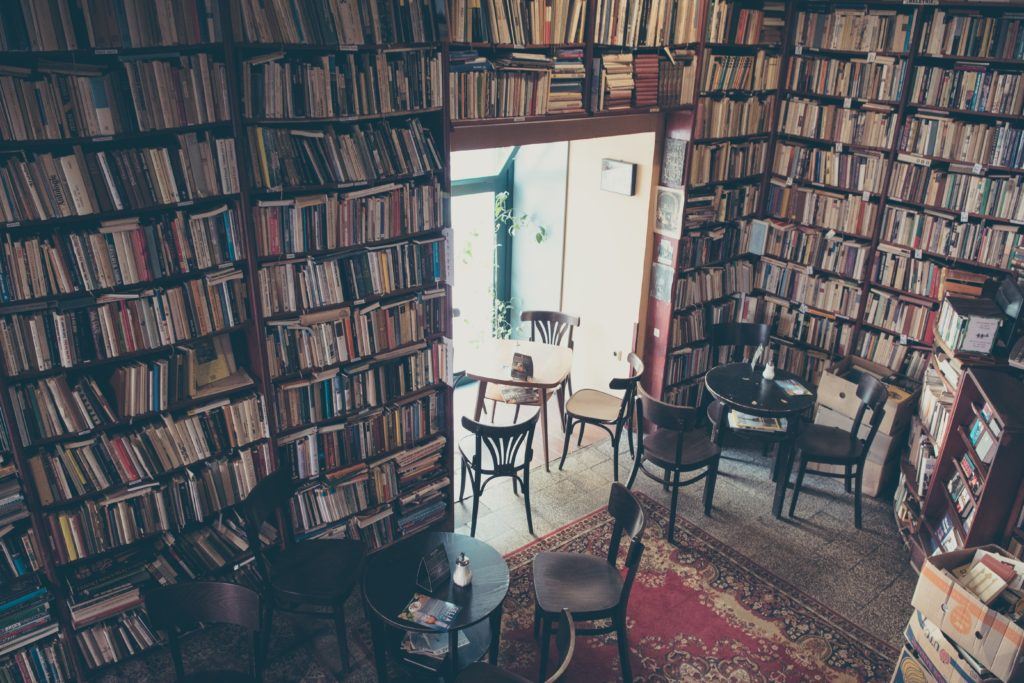 What do you think? Do you read a lot, and/or do you make reading a part of your every day routine? What are some of your favourite books or genres to read?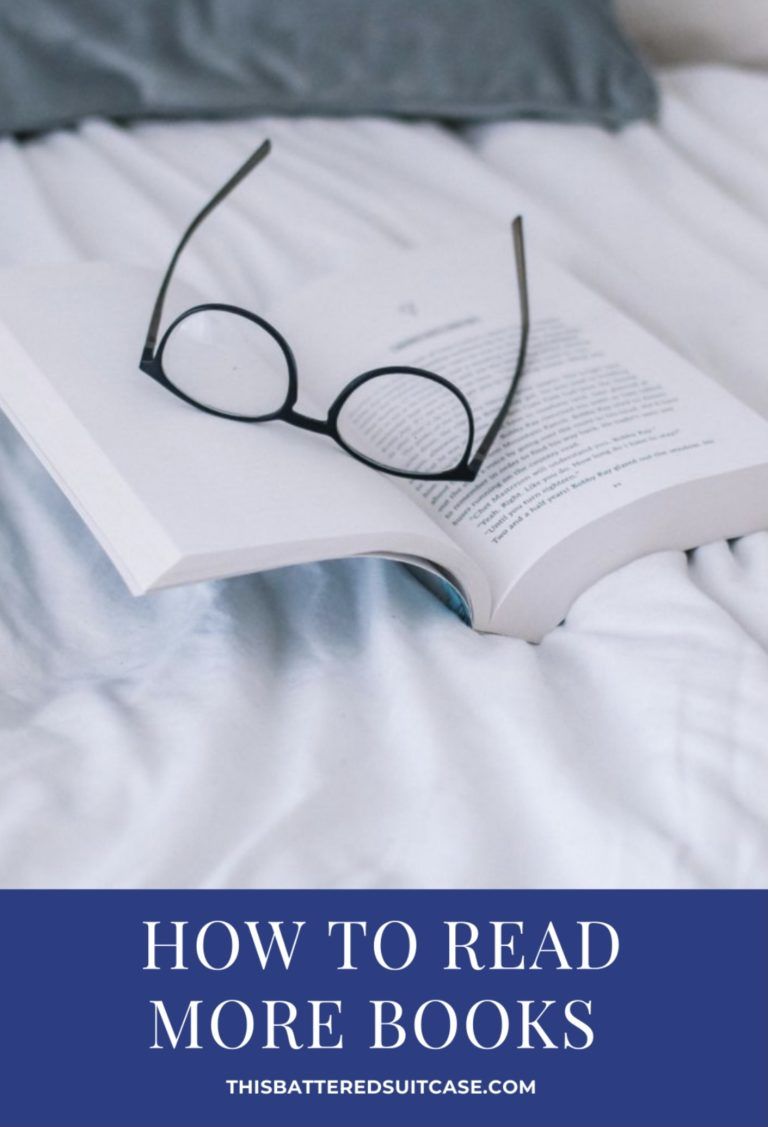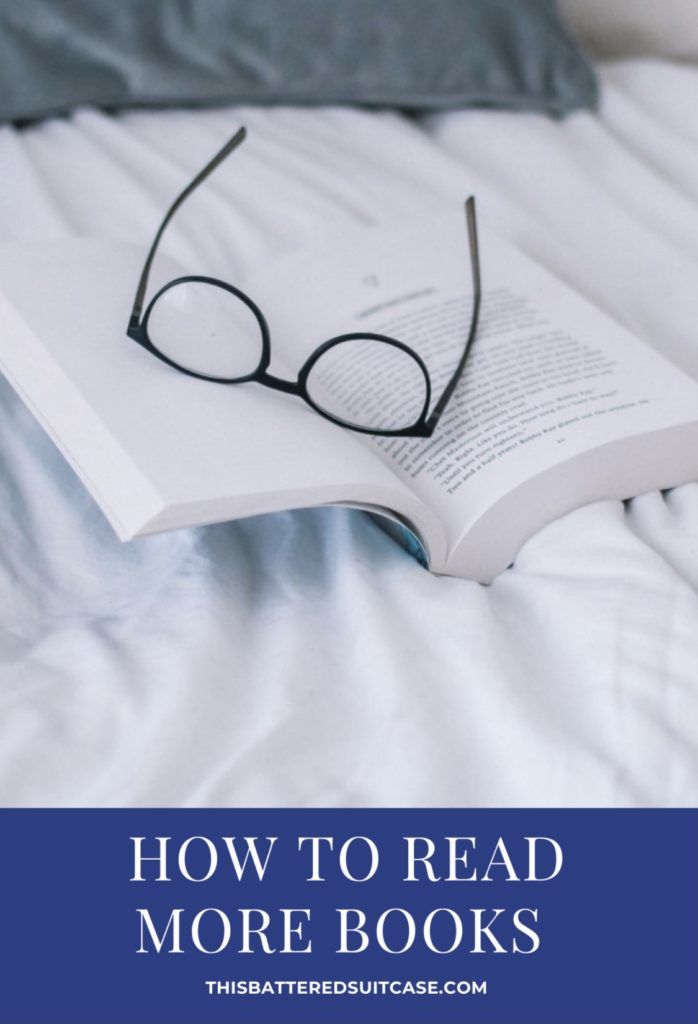 If you enjoyed this post, you might enjoy The Best Books to Become a Better Writer.