I've been meaning to write this year in review for three months now. And as the calendar is just about to flip over to April, I figured I should actually sit down to write it. And it's quite fitting that I am writing this on my baby's due date; I'm in bed, Dottie curled up beside me, as my nerves and excitement aren't allowing me to sleep.
I so often feel so self-indulgent writing these kinds of posts; more and more, all of my personal blog posts feel self-indulgent. Blog posts about things to do in Tirana or the definition of lovebombing feel somewhat helpful and evergreen. But a blog post about a year of my life? I have to admit that I feel strange writing these kinds of posts now, when I feel that there are so many other things in the world that need our attention and deserve our focus.
To make this even MORE self-indulgent, I'm admitting that this blog post is just for me. Because I need to write it, and I know that, one day, I'll need to go back and read it. I need to remember how I feel in this exact moment, and what has led me to get here.
So, please excuse the extreme naval-gazing that is about to follow. You have been warned.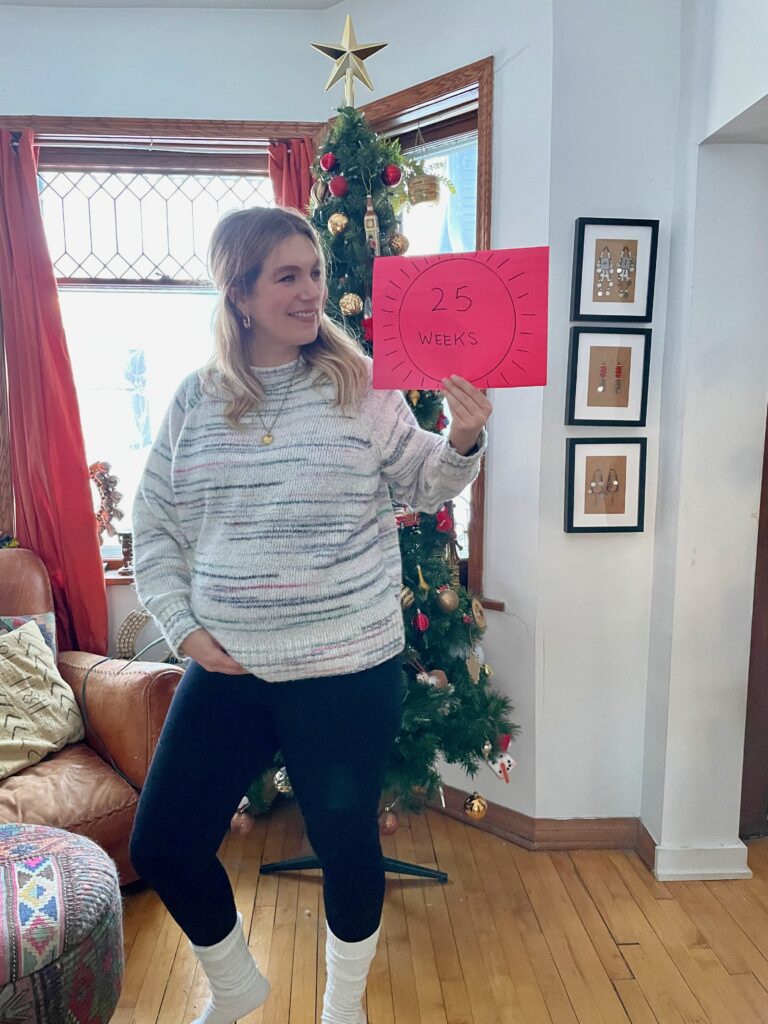 In past yearly reviews, it made sense to break everything down by month. Another time, I wrote about the good, the bad, and the ugly. Last year, I wrote about the three words that defined my life: privilege, sadness, and love.
But 2021 had absolutely no rhyme or reason. It took everything I thought I knew and flipped it upside down. There is no theme, no way of breaking it down and making it make sense.
And if you had asked me what I thought of 2021 in August, September, October, or most of November and December, I would have answered that it was the worst year of my life.
And I won't lie: 2022 hasn't been a walk in the park so far, either. But despite all of that hardship, all of that pain, all of those tears… I wouldn't trade any of it in. It's taken me this long to realize just how important what happened in 2021 has been in my life, and what a completely different person I am today because of it.
OK. Where to begin?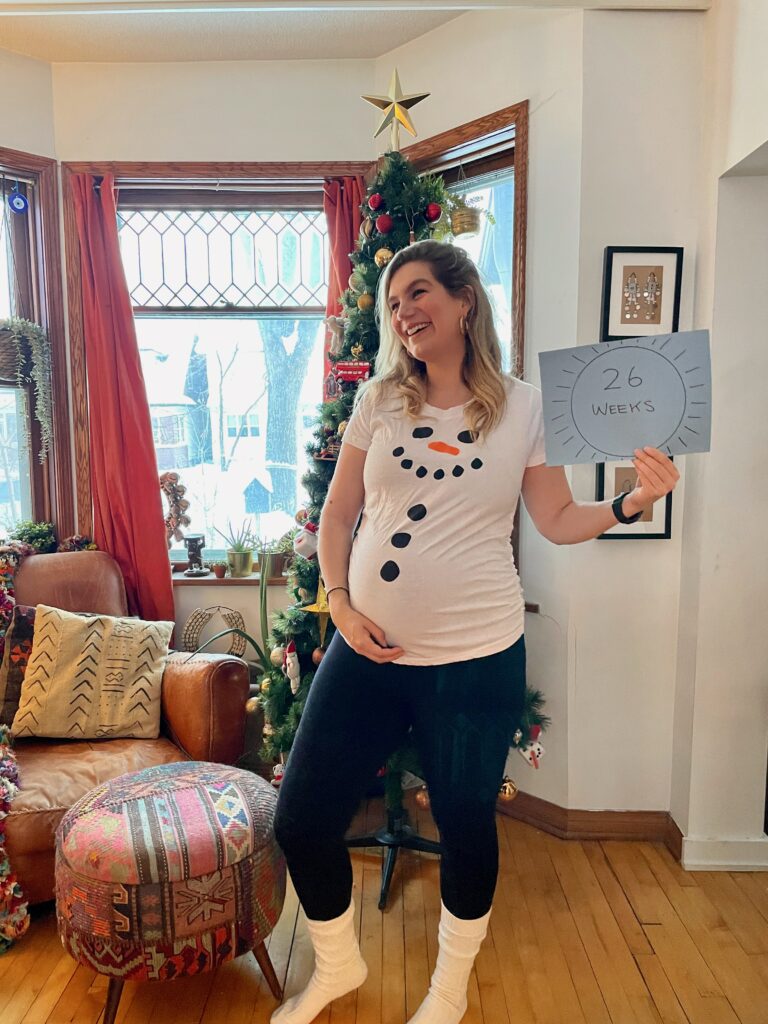 It's difficult for me to even remember what happened in the first half of 2021. Everything that took place before July 27th feels like a blur to me. I know I went to a yurt in rural Manitoba for a few days. I had a staycation in Winnipeg for a night. I have vague memories of going out with friends and family. There must have been laughter and fun.
What I know for sure is that the decision was made to try for a baby. And on July 27th, I learned I was pregnant. On July 28th, I learned I would most likely be a single mom. Within six weeks, I was indeed left on my own.
I talked about this a bit in my post announcing my pregnancy, on what happened over those days. How I was immediately thrown into the deepest of deep ends but, somehow, knew I was going to protect and love my little boy with everything I had. Being dumped while pregnant is a situation I wouldn't wish upon anyone; the pain and confusion I felt is incomparable to any emotion I've ever known. I have no photos from that time. No good memories of the early weeks and months of my pregnancy. It's almost as if it is a black hole, as if my brain is protecting me from remembering the details because they're just too traumatic to think about.
What I definitely didn't know then was just how hard I'd have to work to get through it. How much sorrow and sadness and darkness would come, especially in the months of August, September, and October, and then again in January and February.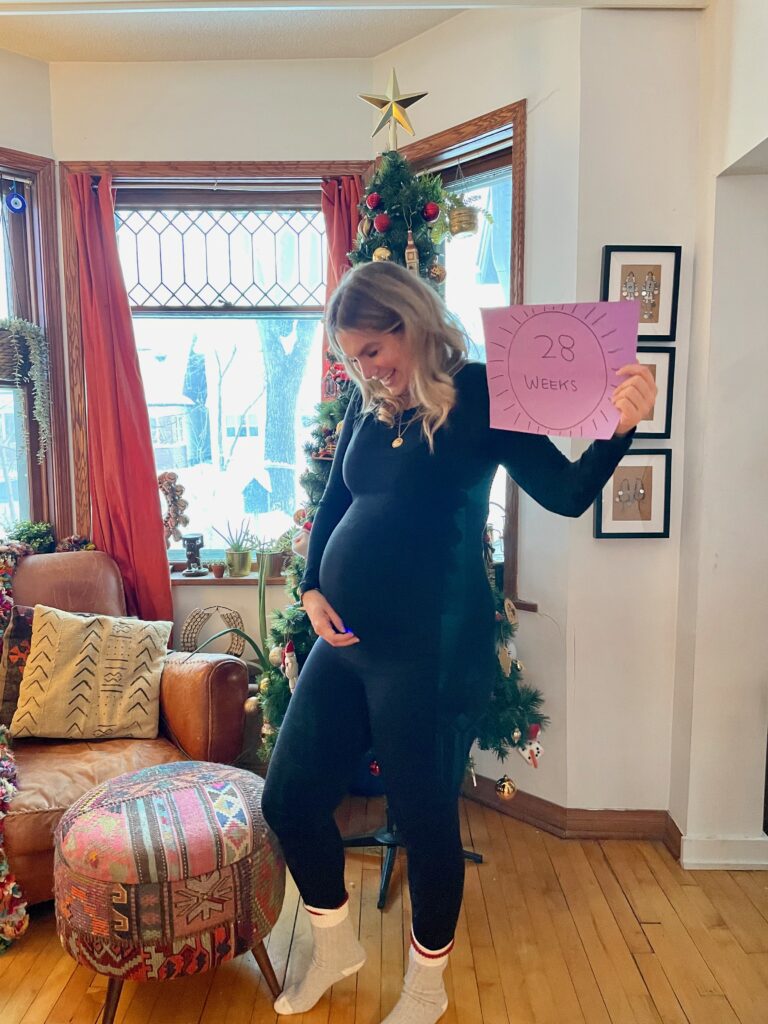 But to be honest, I don't want to dwell on that. What was said and done in those months will always stay with me, always be a part of me. But what I want to write about now, what I want to remember when I read this next year, or five years from now, or twenty years from now, is that I persevered. What I want my baby boy to one day read is just how strong his mom was, and how everything she did from July 27th onward was for him.
So yes, 2021 could very easily go down as the worst year of my life. There were times that I simply couldn't see how I'd ever smile again, how I'd ever feel joy. And even when I tried to focus on how fortunate I was in so many other ways – I was pregnant with a beautiful baby boy, I had my family and friends all around me, I was finally finding work again, I was healthy (at least in body) – I just couldn't see beyond the sadness.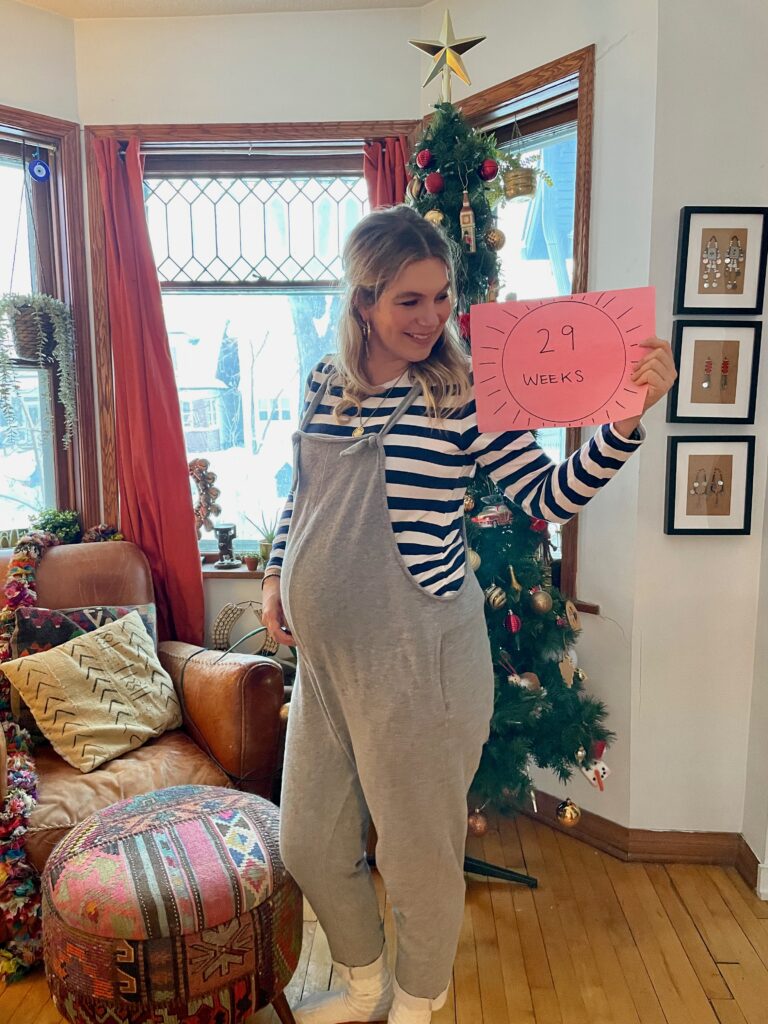 And, alongside being on my own to deal with the pregnancy emotionally, physically, and financially, I also had a major home renovation happening, the beginning of a new business, and a global pandemic to deal with. Because life is never crazy enough, right?
2022 brought even more madness. The renovations were amped up to such a level that I had to move out of my home; thankfully I had a beautiful place to stay, as my dad and his wife were in Arizona for a while, and I lived in their house for two months. But not being able to clean, organize, or decorate my home before the baby arrived, not to mention the everyday stresses of renovations and wondering if they'd even be finished before I gave birth, led to many, many tears and worries. All I wanted was my own bath, my own bed.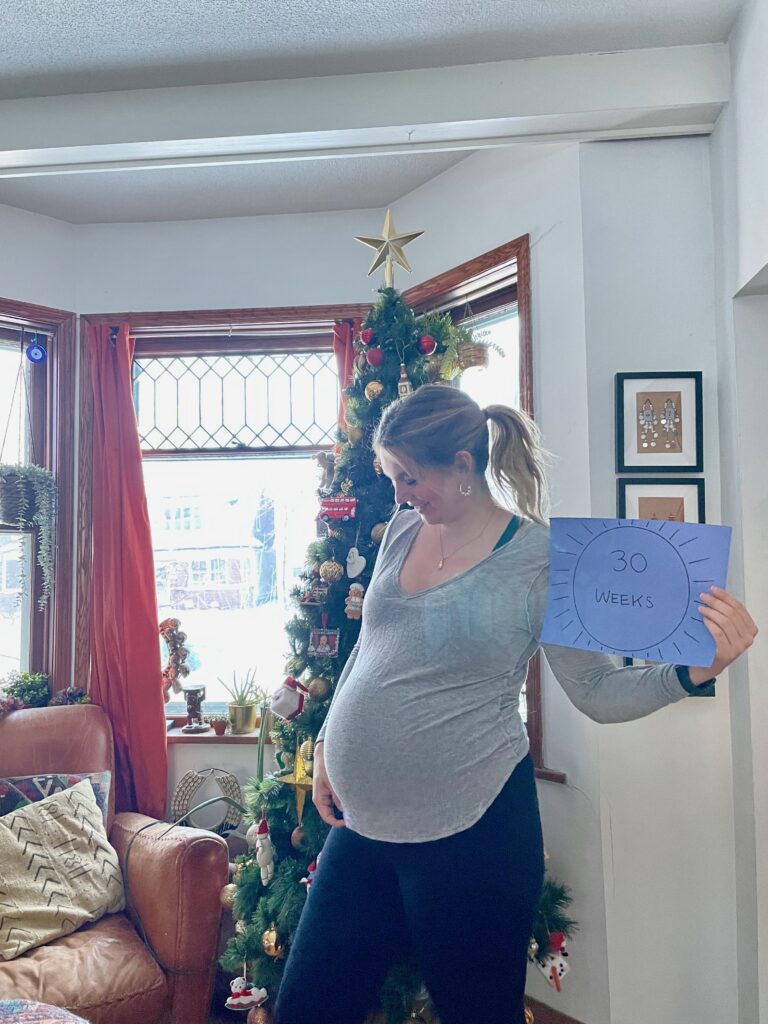 I also started a new website called Road Trip Manitoba with my dear friends Dalene and Pete Heck. And while it was unbelievably exciting to finally create a website about my beloved home province of Manitoba, trying to get all of the writing done while dealing with everything was extremely overwhelming. My mind simply didn't work, and there were months I could barely type a cohesive sentence. Losing my job in 2020 meant that I needed to find a new way of earning money, and I have faith that Road Trip Manitoba will one day be a lucrative endeavour, but trying to build it during the hardest months of my life was… a lot.
Finally, with Omicron taking over Manitoba in late 2021/early 2022, I was completely isolated for about six weeks. I didn't see a soul (other than my contractor, hah). Having to deal with all of this without the presence of my family and friends was devastating, but I needed to stay safe for my baby. Thankfully I had a lot of FaceTime calls, but it wasn't quite the same, and I was so upset that nobody was around to feel the baby kicking or share in the joy of my pregnancy in person.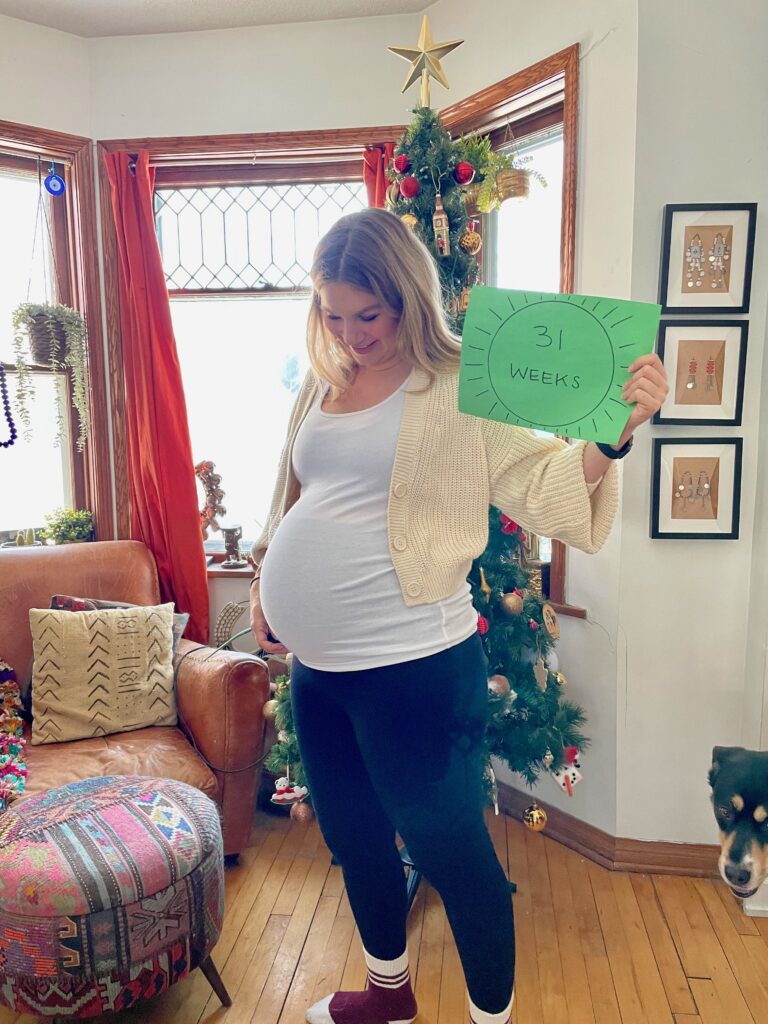 So you're probably still wondering… how the hell was 2021 one of the best years of your life?
Of course I couldn't see it at the time. Of course I had no idea how I'd feel by April of 2022. Of course I had no way of knowing just how strong humans can be, just how much stress they can go through and survive.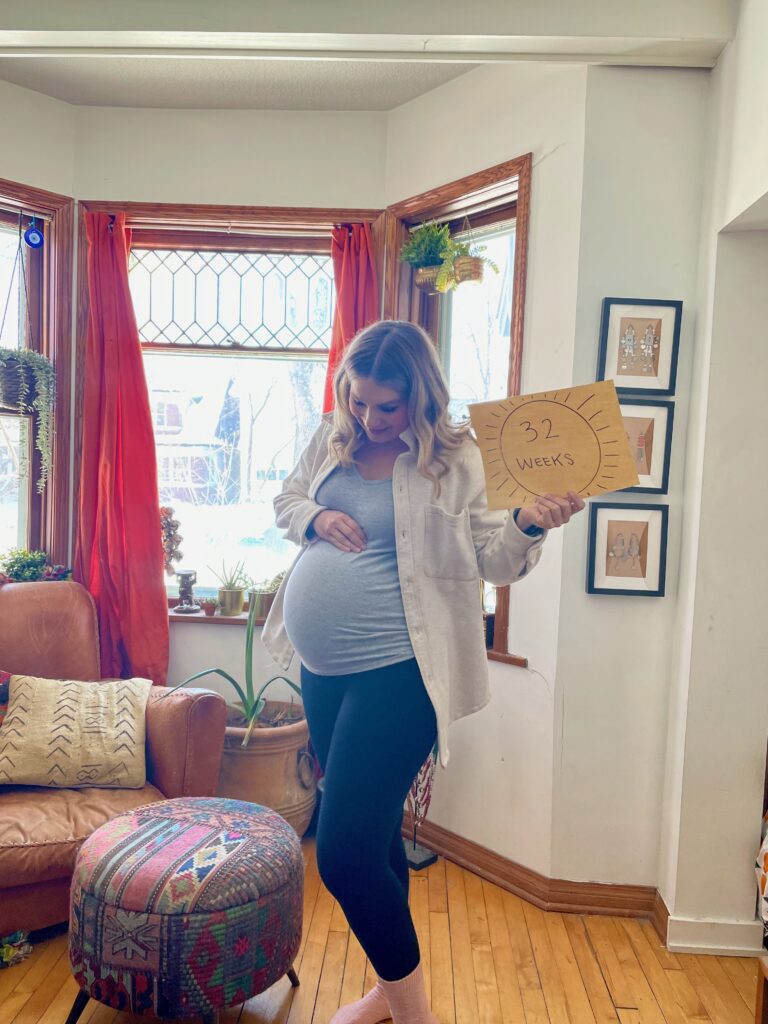 Because survive I did, even though it felt insurmountable at times. There were so many days I couldn't leave the house because I had burst blood vessels in my eyes and cheeks from crying so much. There were days I did leave the house and cry in public, trying to hide my tears with a mask and a baseball hat in some random grocery store. I was once at IKEA and saw a man helping his pregnant parter and I nearly collapsed in the aisle from sorrow.
And oh God, could I have used a foot rub. Could I have used someone to help me get off of the couch, or put on my socks, or carry groceries, or vacuum. Could I have used a hug.
But I survived.
And eventually, little by little, I started to thrive.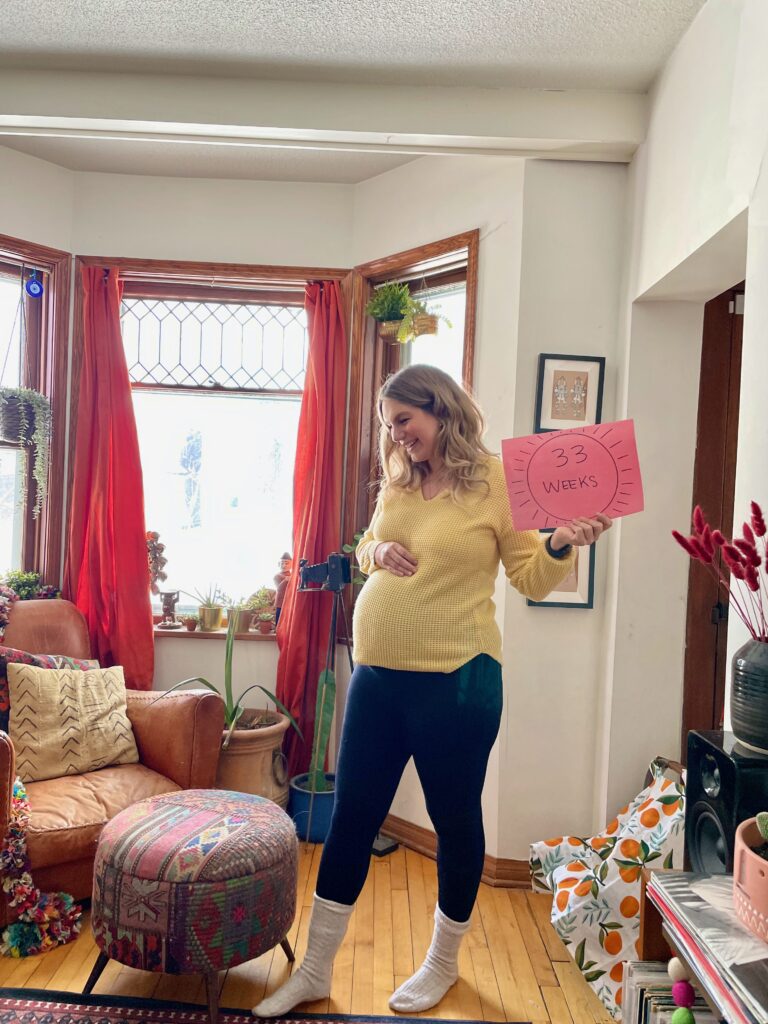 And by now, on the cusp of meeting my little boy, I know exactly why I had to go through all of that on my own. I needed to become the person I've always wanted to be.
Don't get me wrong. I have loved my life. I have had a life filled with infinite privilege and beauty, one where I've been able to travel the world, meet thousands of incredible people, and have my dream career. But there was always part of me that… didn't quite like who I was. I don't know how to describe it, other than I just didn't always feel like the person I wanted to be.
I didn't like how insecure I could be. I hated how anxious relationships made me. I despised the fact that I so often stayed with men who treated me like absolute shit. I hated that I felt desperate to impress people, even people I didn't like… especially people I didn't like. I stayed in so many relationships well past their expiry date, so desperate to be loved that I never stopped to think if I even wanted to be with the person, or if I liked who I was when I was with them. I struggled with not always feeling like I had control of my feelings, and that I could be immature or, even worse, pretend to be someone I'm not. As my therapist and I have often talked about, I often let my "cool girl" take over, and I'd act like I didn't care when – spoiler – I cared very, very much. I'd hide my vulnerability with those who I should have been showing it to all along. (Funnily enough, I always feel like I can be vulnerable and open online, but I struggle with it in person).
But going through everything over the past nine months, it's almost as if my personality got a reset. I knew I needed to be the best version of myself for my baby. And so I got to work.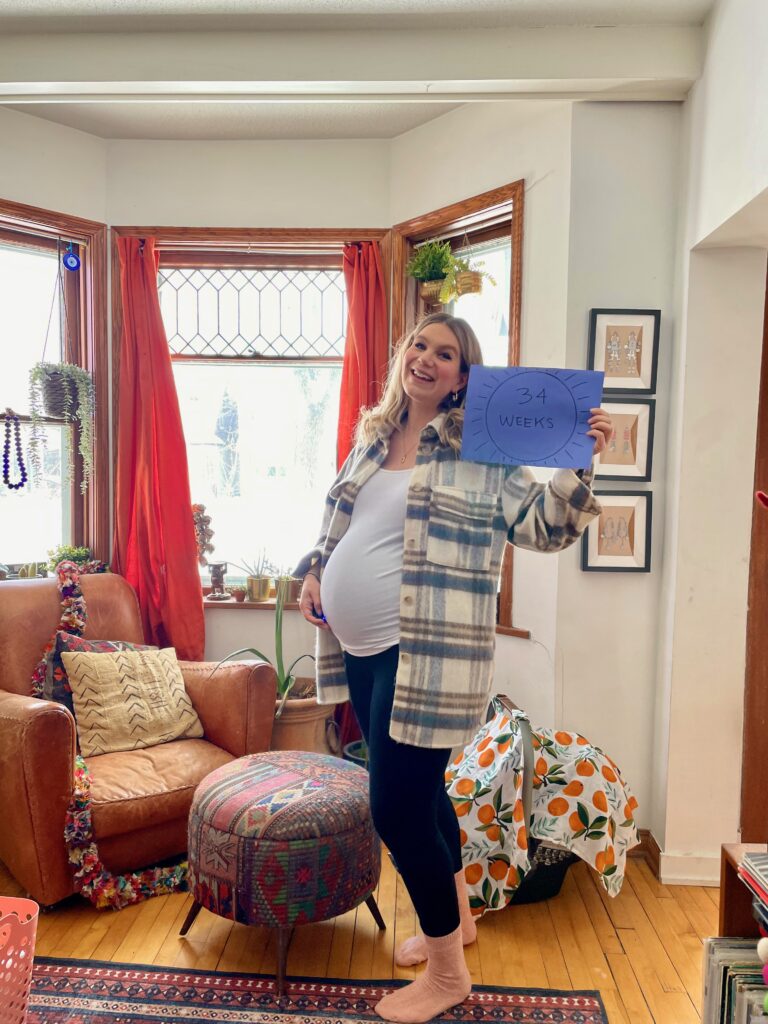 I read a lot of books on relationships, confidence, and strength. I journaled. I cried when I needed to cry, even in the grocery store. I talked to my friends and family every day (bless them for listening to the same things again and again). And I had a ton of sessions with my amazing therapist who blew my mind nearly every week. It was slow going, and it was a lot of work, but it was worth it.
And as I lay here in bed, my baby boy hiccuping in my belly, I can honestly say that I like who I am. That I'm a completely different woman than I was last summer. That I am more confident, more self-assured, and more vulnerable than I ever have been. That I can look back at times in my life, see what I endured, see how I acted, and it seems like another human being all together.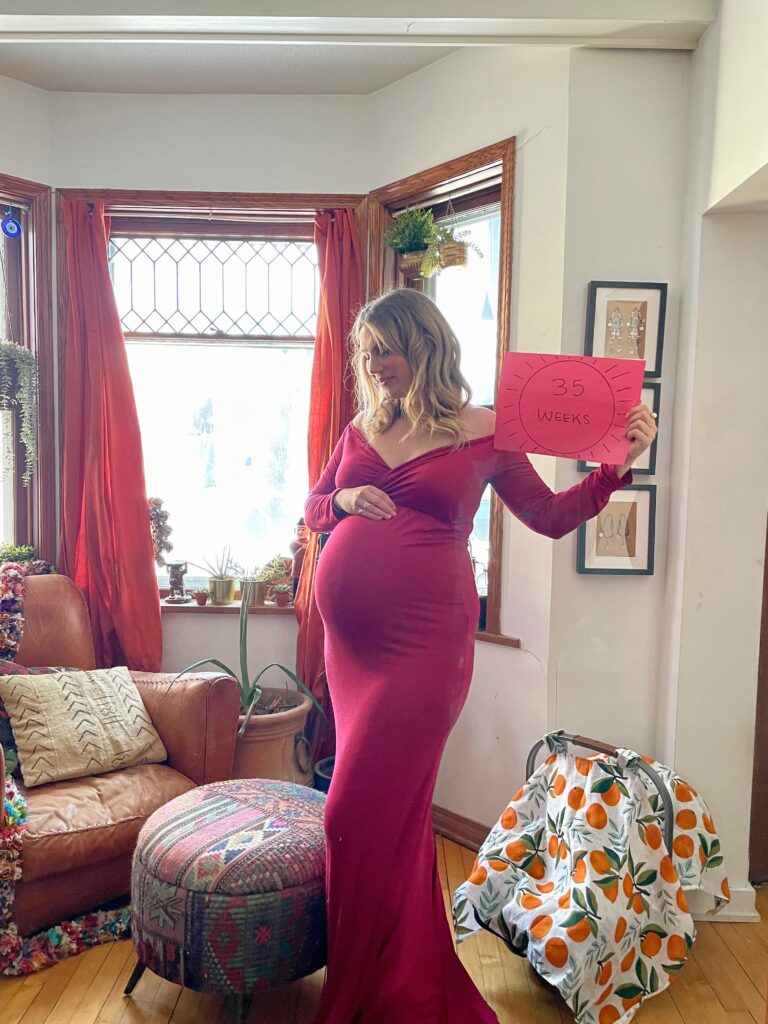 My business is flourishing. I'm getting more and more freelance work again. My home renovations are complete, and they are more incredible than I could have ever imagined, so I now have the house of my dreams (and my insane nesting instincts cleaned, organized, and unpacked the house for two weeks of 14+ hour days. RIP my feet and back). My parents and their partners are both in town again, so I am surrounded by family.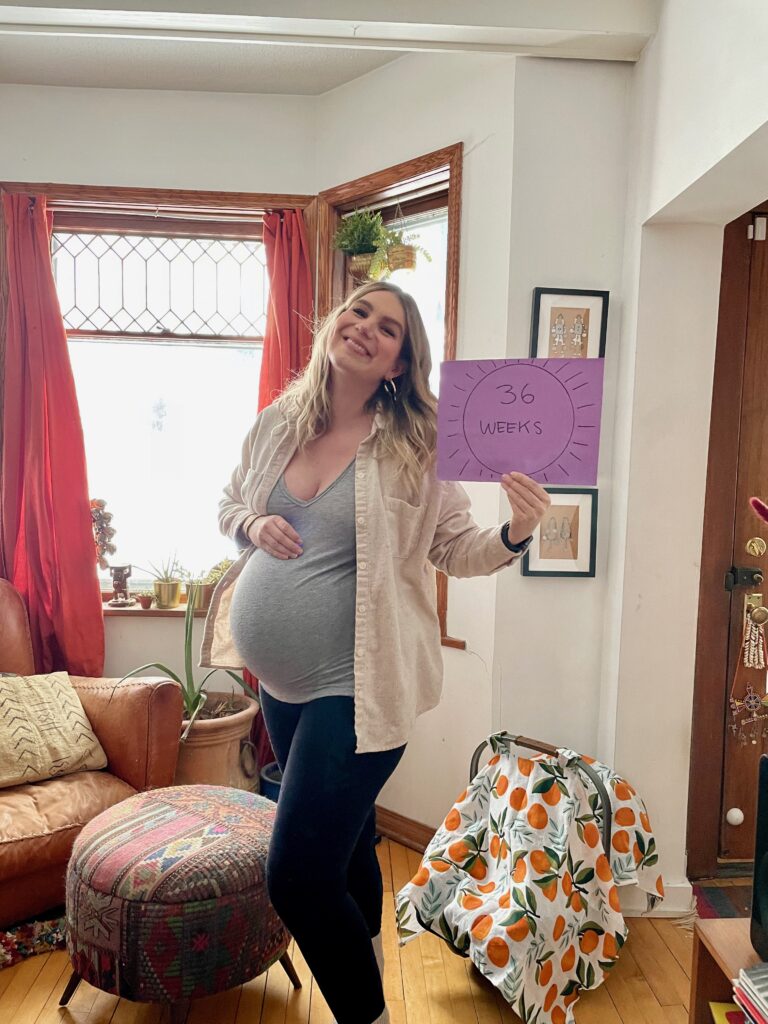 I still cry sometimes, but it's often out of happiness. I'll be talking to my baby boy, telling him about all of the adventures I'll take him on – safaris and beaches and road trips – and he'll give me a little poke. I'll play him our favourite songs, and he'll dance and kick. I'll hold my belly tight and tell him how much I love him already, and he'll press his bum up near my belly button so I can give him little pats.
He is everything. He is worth every single tear, every single moment that needed to happen to get me to this point, to get me to be the very best mom I can be to him, strong and capable and ready.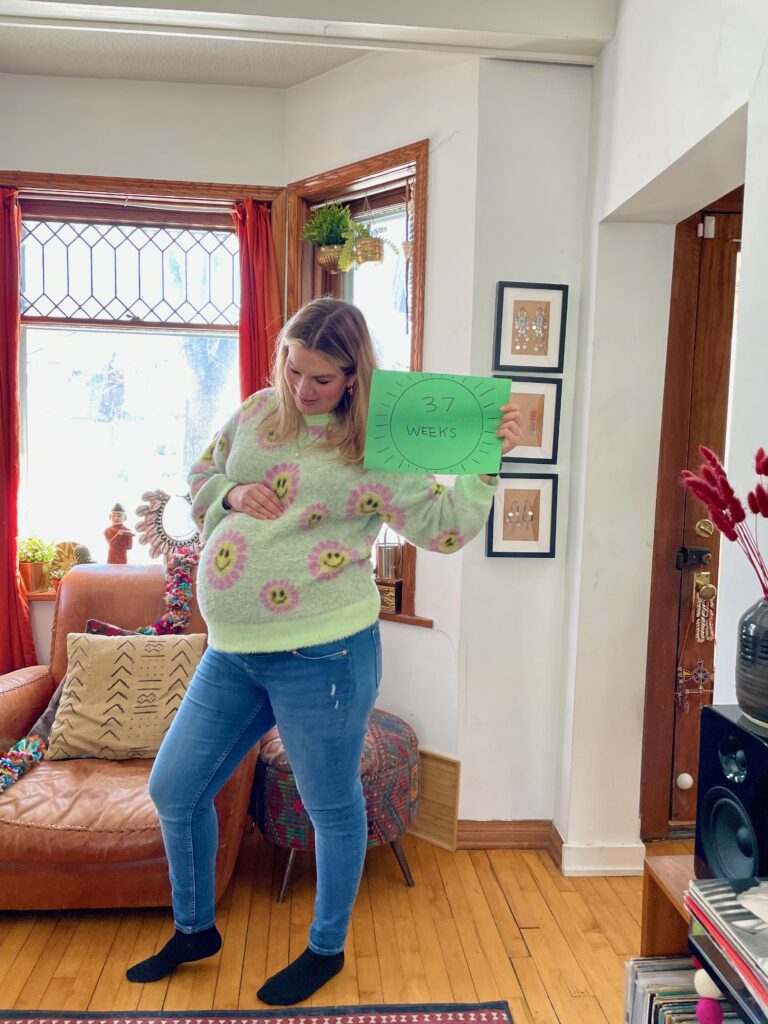 I saw something recently on Instagram that quoted a poem by Mark Nepo. "The flower doesn't dream of the bee. It blossoms and the bee comes."
And as fucking cliched as it all is, I feel like I've finally blossomed. That I am here, fully present, fully whole. That the life that is about to begin for me and for my child is so full of love and adventure and happiness. My new life, my baby boy – my bee, as it were – they are here.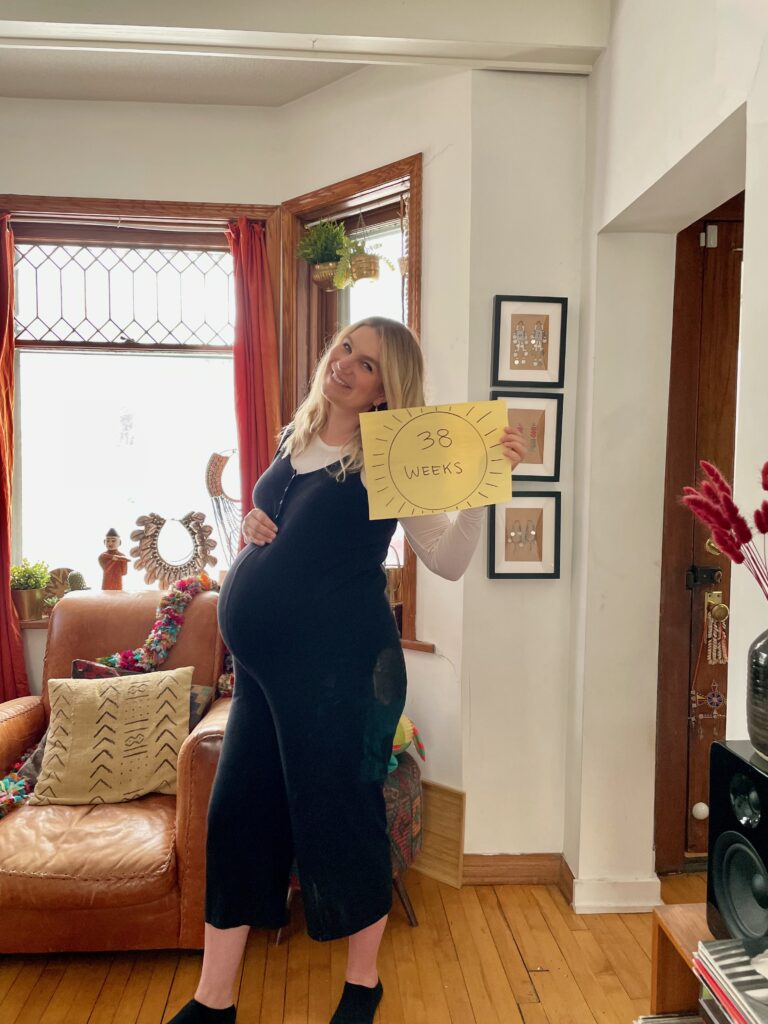 2021 was so difficult I think I will look back at it and wonder how I managed to get through it. But as hard as it was, I am so amazingly thankful for it. I told my therapist about a time last August when, even though I wasn't alone in the house, I felt more alone than I ever had. I was on the bathroom floor, crying. I couldn't imagine being a single mom, of going through all of this on my own. I was gripped by fear, panic, desperation, sorrow.
"What would you say to her?" my therapist asked. "If you could go back and kneel beside her, what would you tell her?"
I'd tell her that yes, this is going to be hard, harder than you can even imagine. I'd tell her that, although you can't see it now, it is all going to lead to a place of peace, of happiness, of love. I'd tell her that it's all going to be OK. It's going to be better than OK.
I'd tell her – as she lay there crying, wondering how life could ever be radiant or happy or carefree again – that it's going to be the best damn thing that ever happened to you in your entire life.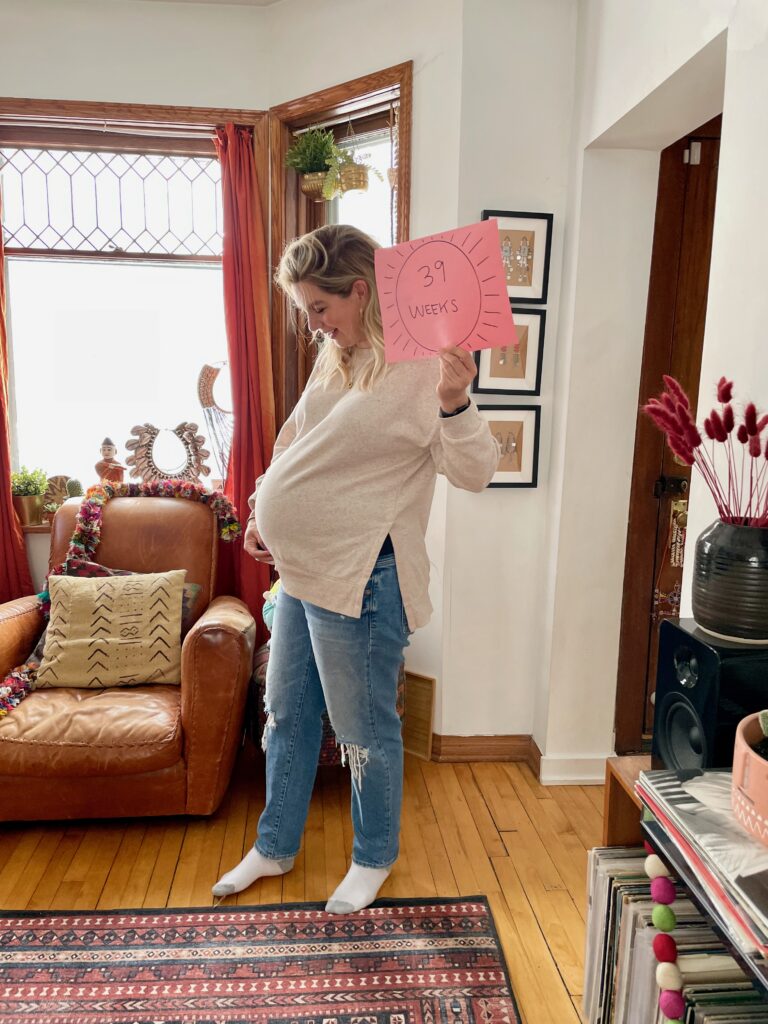 So here's to 2022. Here's to this new life with my baby. Here's to blossoming, to surviving, to thriving.