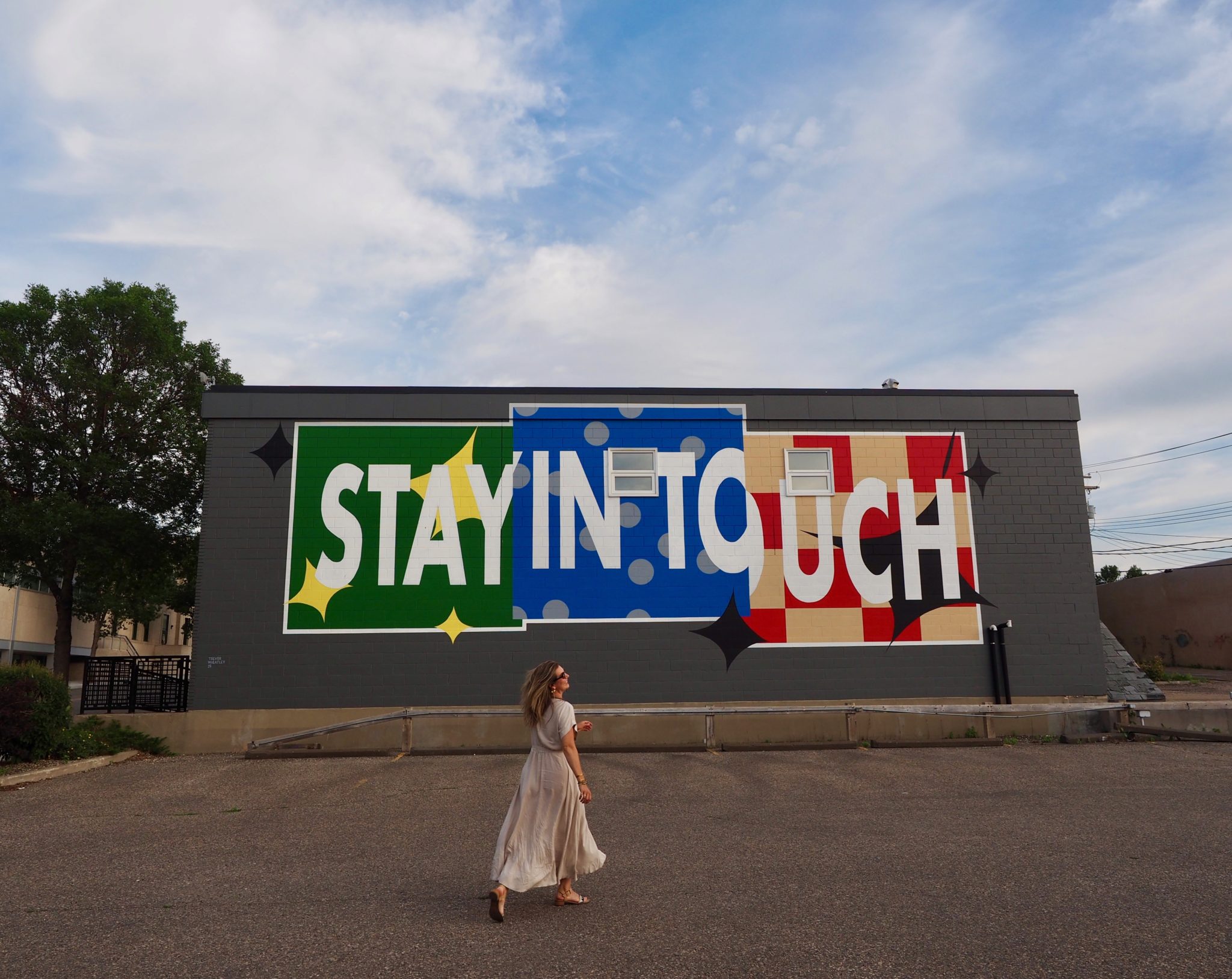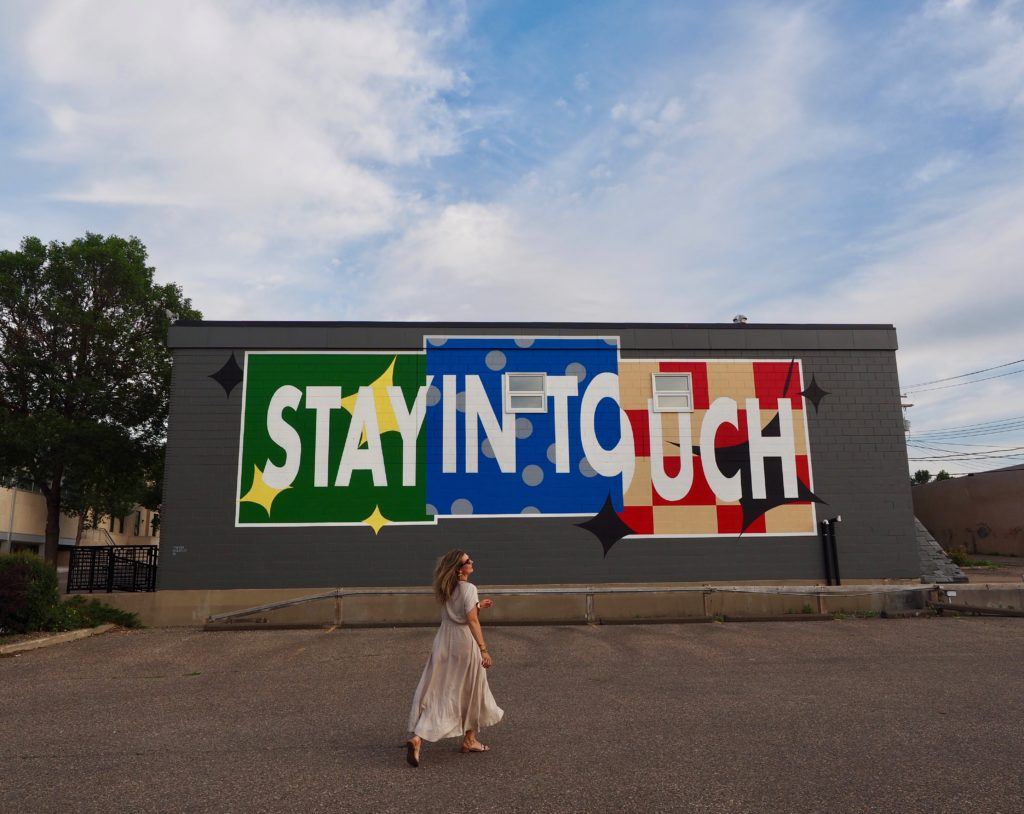 I've told the story before. 11 years ago – April 12th, 2010 – I sat on my bed in Osaka, Japan, my laptop open in front of me. I had been blogging on Livejournal for years, since 2003, and in 2009 had opened up a Blogger account but had never posted. But for some reason – maybe the rain got to me that day, or I was feeling a bit lonely, or I had some time in between work and meeting up with friends – I finally wrote this blog post on my brand new blog.
It's short and sweet, like most of my posts were for the first few years on this blog. It would be a couple of years before I'd realize I could write for a living, before I'd head to London to pursue an MA in writing, and before I had ever even heard the term "search engine optimization" or knew that bloggers were making money. I had no idea what I was doing. I just knew that I liked writing.
I blogged consistently through those first few years, sometimes posting more than 20 blog posts in a month (you can see all of those archives on the sidebar if you're on desktop, or at the very bottom of this page if you're on mobile).
I blogged through leaving Osaka, travelling on the Trans-Siberian railway (I didn't have wifi for a month through China, Mongolia, and Russia, so scheduled posts for when I would be travelling), and then as I backpacked through Southeast Asia, South Asia, Australia, Central America, and South America for two years. This Battered Suitcase followed me as I moved to London, settled into life there.
It was there that I realized I could actually do this for a living. My blog traffic began to grow, and my first blogging and social media assignments soon followed. I started getting paid press trips, freelance writing opportunities, and, best of all, a secure job writing and editing with a major travel company. I felt invincible.
After over 15 years of blogging, two university degrees related to writing, thousands of blog posts here and for other companies, and countless hours online answering emails, messages, and comments, I had my dream job. I moved back to Canada and life was good; the blog was at the point of financial success through campaigns, ads, and affiliates that I could give up any freelance writing gigs and still make a very comfortable living.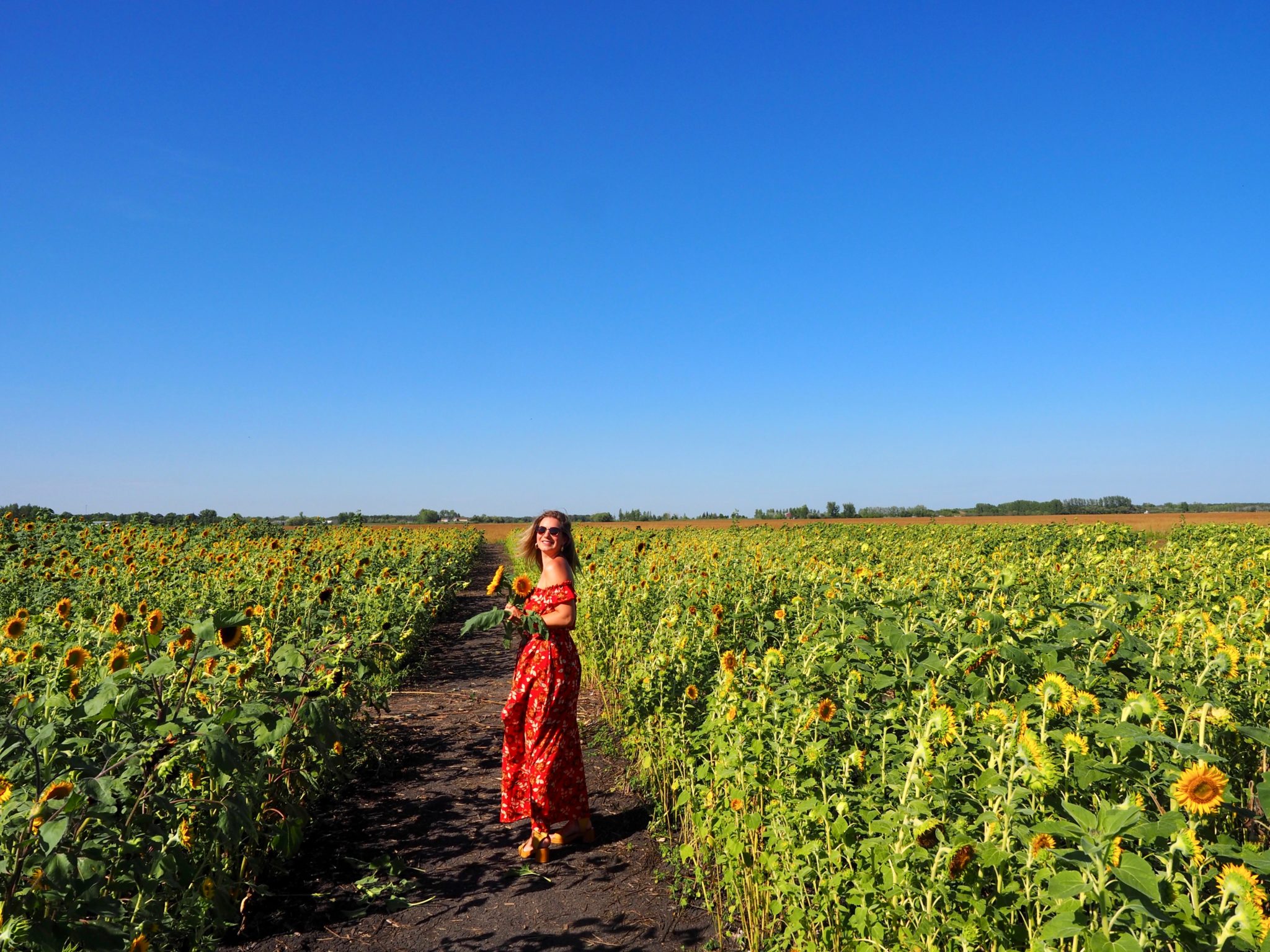 And then… well, we all know what happened. Industries the world over were devastated by the tragedies of this past year, and I watched in horror as the travel industry collapsed. In what felt like the blink of an eye, companies I'd worked with for years were suddenly sending emails that they had to close their doors. People I'd worked with for the better part of a decade lost their jobs. And suddenly, I lost everything, too.
It's weird to write about things like jobs and money when there is so much worse going on around the world, so I'd like to acknowledge the privileges I have: that I still have a roof over my head, that I have savings, and, most importantly, that everyone I love has remained healthy in the past year.
Last year, I wrote a ten year update of the blog; in it, I posted my favourite articles from the last decade of This Battered Suitcase. I also talked about how scared I was about my financial future, and that I had seen a 90% reduction in my income.
One year later, it's hard to admit that not much has changed. That blog traffic still hasn't really bounced back, and that my ad and affiliate income that I relied on for my bills has been reduced so drastically that I wonder if I should just delete most of my affiliate links. I have a few freelance jobs and I have a few possible campaigns lined up for the summer, both of which I'm extremely thankful for.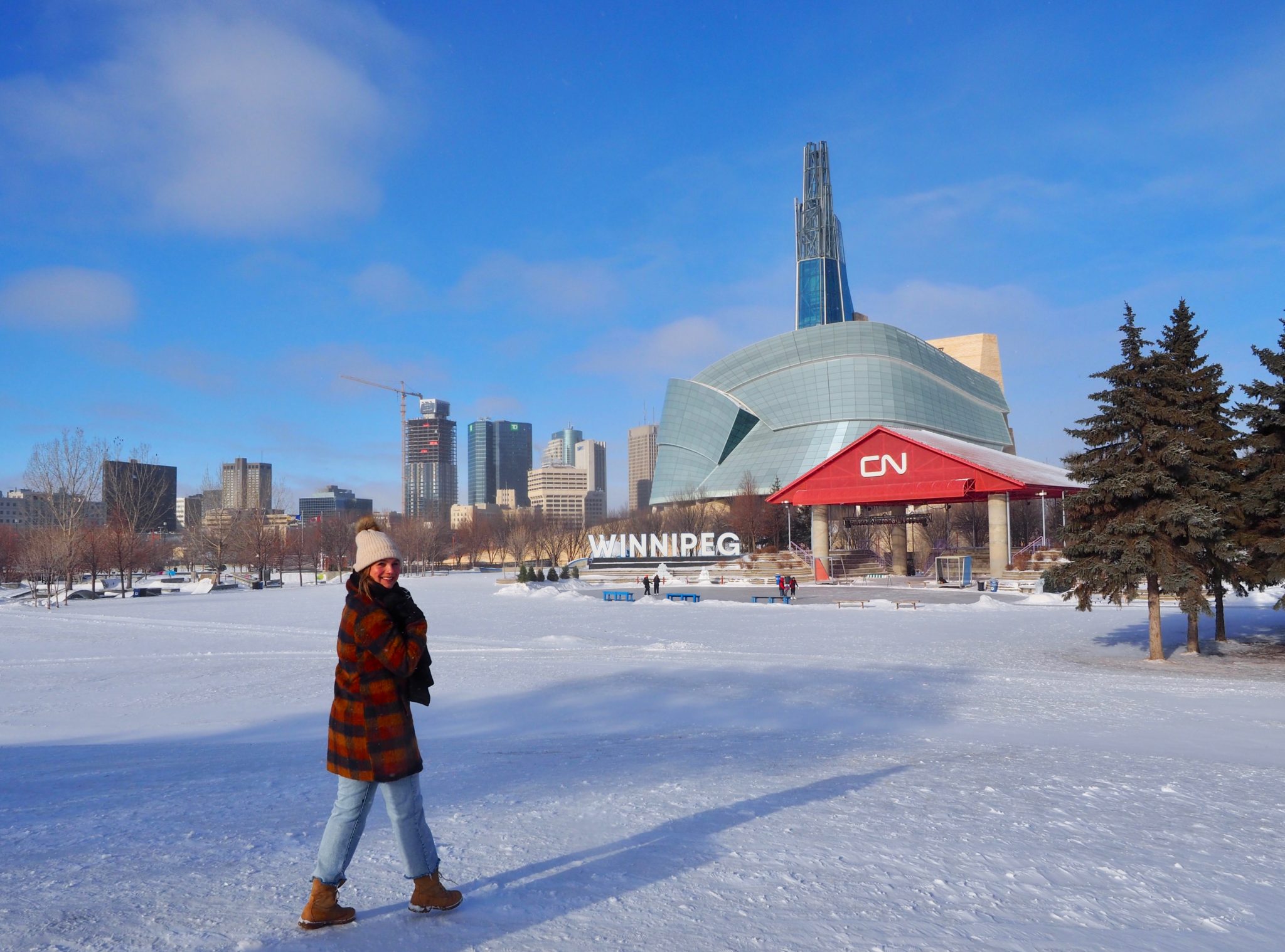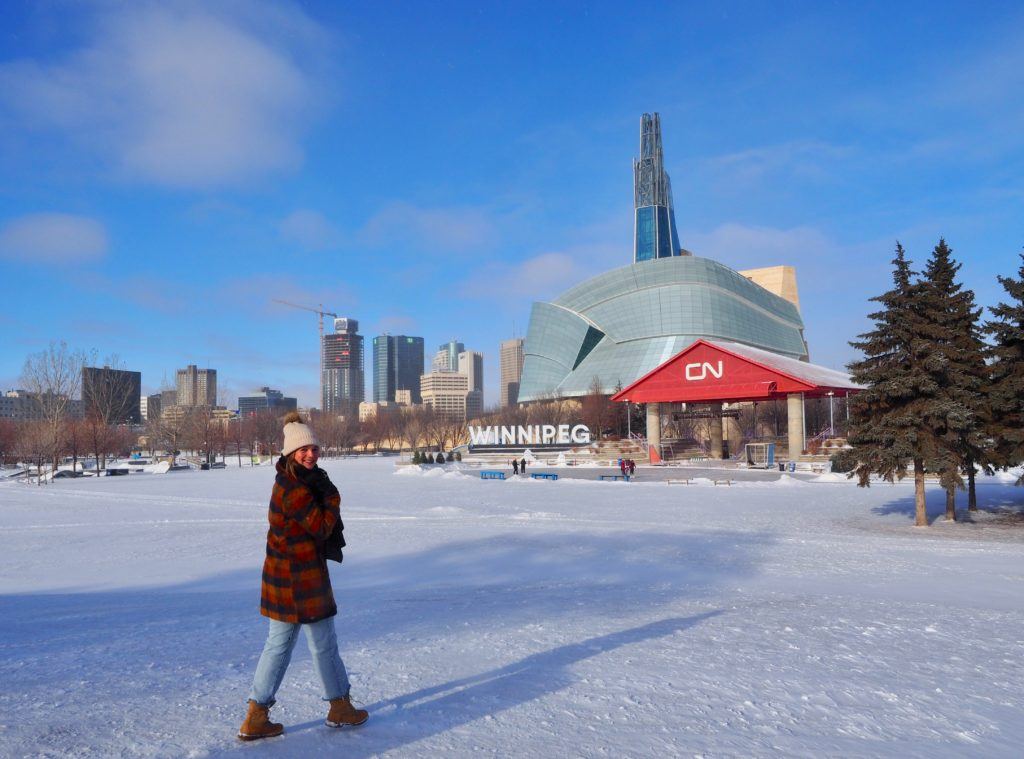 But I'd be lying if I said that I felt OK about it all, and that I still have the confidence that things will go back to "normal". It hits me like a ton of bricks a few times a day: the dream job I worked for for almost two decades is gone, and I don't know if I'll ever get it back to where it used to be. The last year has brought with it massive waves of anxiety, and on some days, I can't even turn on my computer, let alone try to write anything meaningful or coherent.
I feel sad seeing the successes of others, the ones in the travel industry who have continued to flourish, and then feel guilty for feeling sad when I should instead feel happy for them. I feel angry that Canadians are still so far behind in their vaccine rollout that it'll be months before I get vaccinated, but then I feel guilty for that, too; I should be thankful that I will get a vaccine this year at all. I feel confused that I seemingly have all the time in the world to finally work on this blog the way I've always dreamed, but then I sit down to write and end up staring at a blank screen for hours.
With blog numbers so low – and with it bringing very few blog comments and very low engagement on social media in comparison to the past – it's easy for me to think that it's all over, that what I had in those glory years will never return.
"So… what if it doesn't bounce back? Have you thought about quitting?" The person asking me this question meant well, of course. They were just examining all angles of the situation. They were being very practical, a trait I have never been known to be.
I've been asked that question a few times in the past year, more than I've ever been asked. It makes sense. So many people have had to pivot, change careers, look for work in industries they may have not considered before. I've looked for writing work, although – much like in the past – all of the writing jobs I currently have came to me through this blog.
So, do I quit? After over a decade of saying I'd never quit This Battered Suitcase, is it time?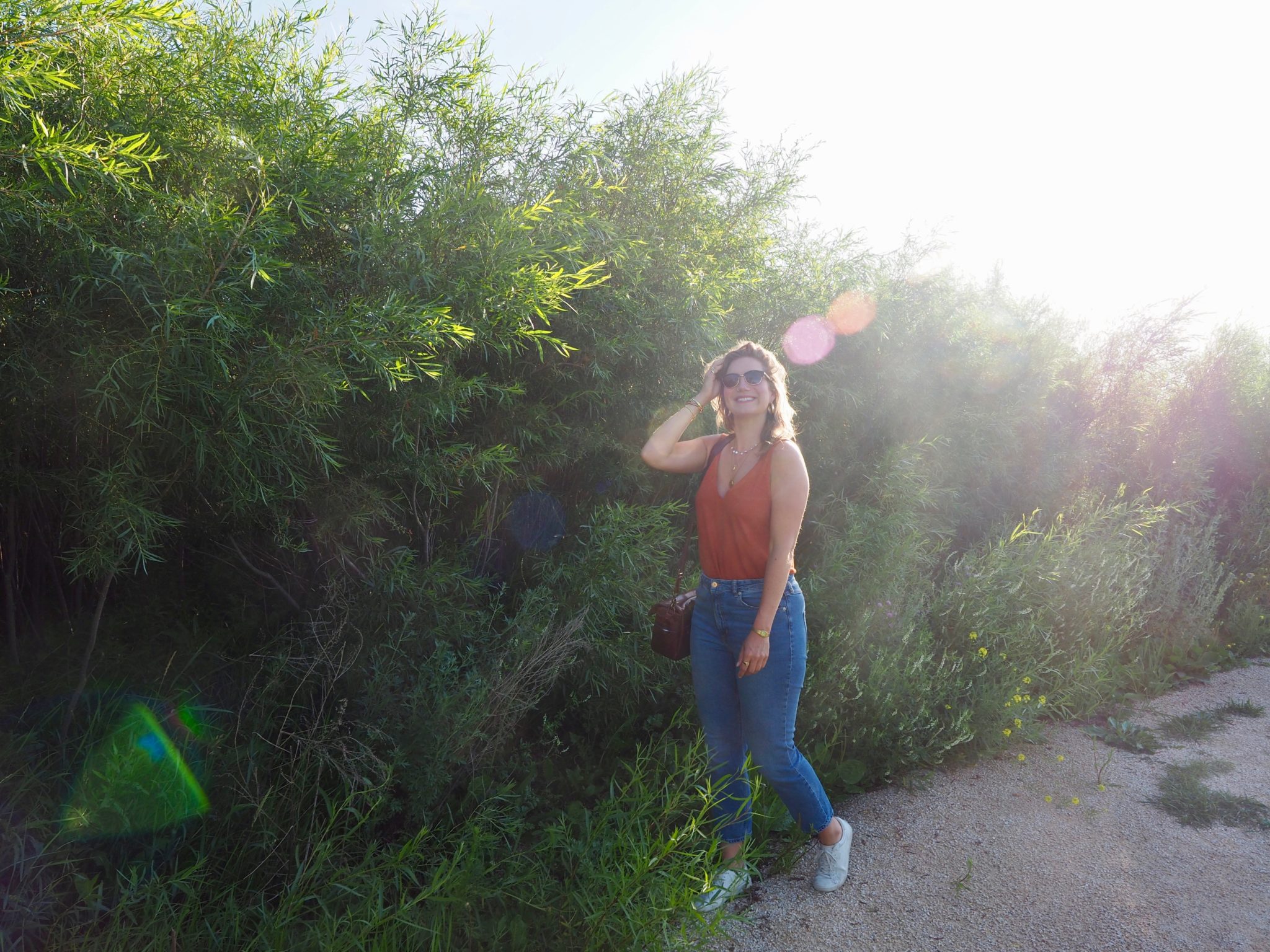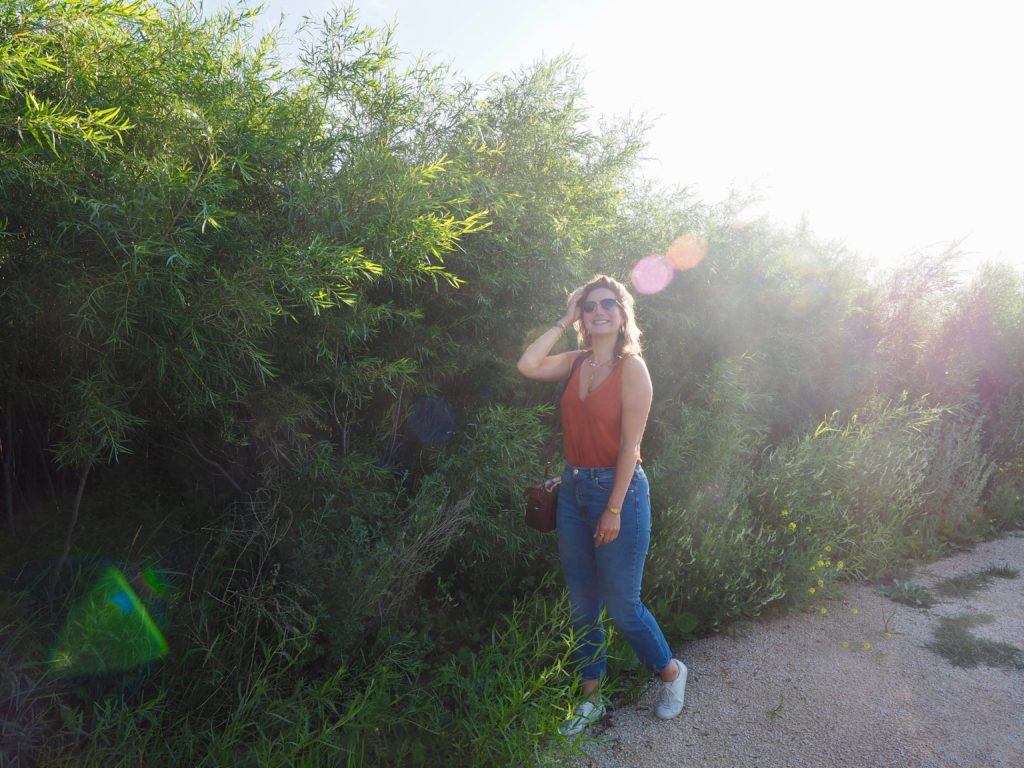 I'm sure you already know the answer: no.
Years ago, sitting on that bed in Osaka, I wrote that post because I wanted to, not because I thought that one day I'd make money off of the blog or that it would lead to so many other opportunities. It's been a very tough year, but I honestly don't know if there'd be anything that could cause me to ever stop writing on the blog altogether.
I do feel incredibly frustrated with myself for not taking advantage of the time I had in the past year to finally write more, to fix all of the thousands of errors on the site, and to complete all of the projects I've long dreamed of doing: writing another book, planning a writing course. I hate that I've royally effed up my newsletter, that there are so many broken links, that I am rapidly losing all of the Google rankings I had hoped to cling to .
But despite all this gloom and doom, I don't feel lost every single day. There are days I wake up – like today! – and actually feel like writing. There are days when I feel hope for the future, confident that the travel industry will indeed bounce back.
And there are so, so many days when I feel supported by the messages I receive from all of you, of which I am so overwhelmingly grateful. There are days when I feel too overwhelmed with anxiety to answer anyone, and for that I apologize – I realize I have a lot of blog comments, FB comments, IG comments, and DMs to catch up on, but please know that I read them and love them.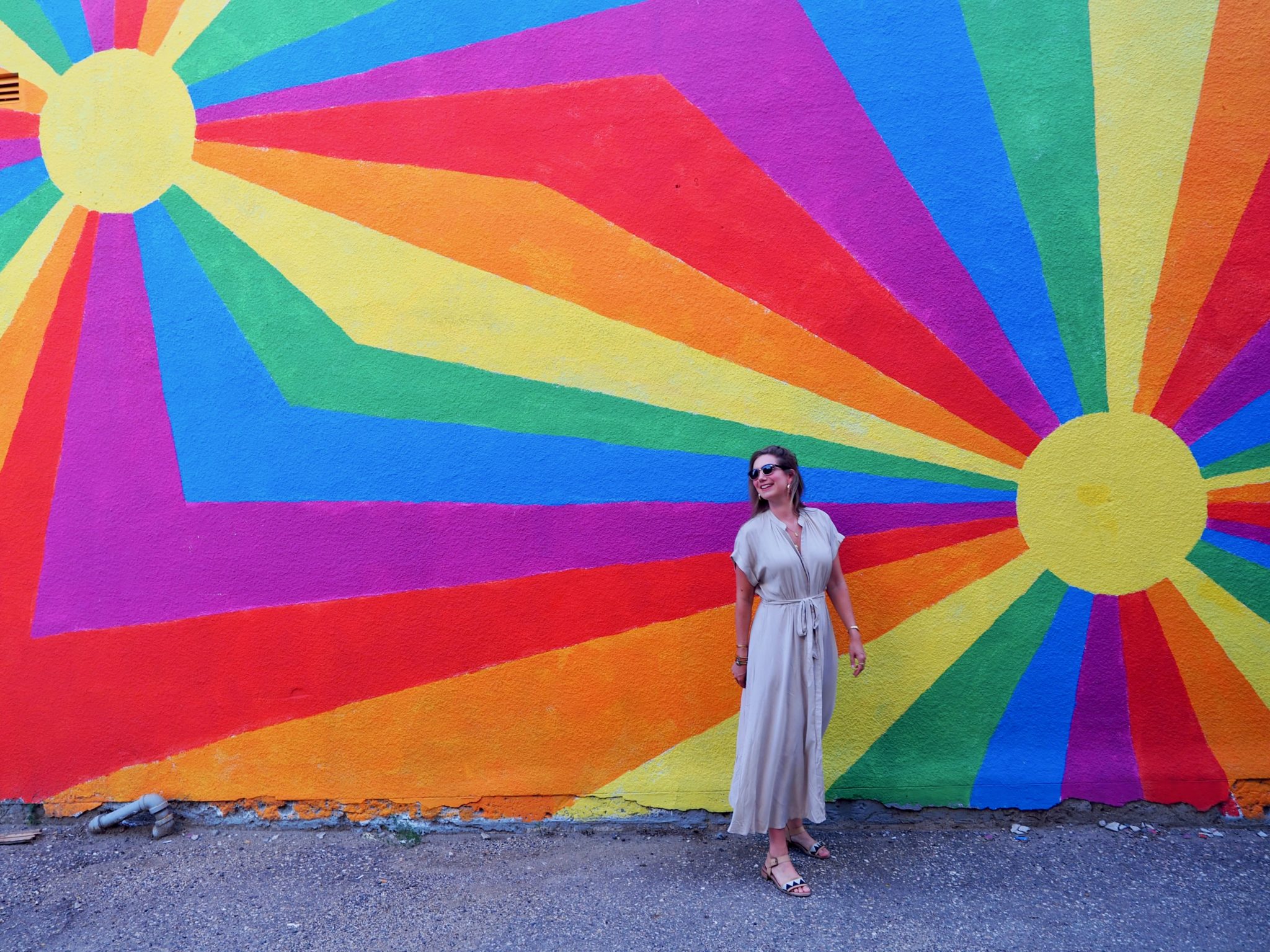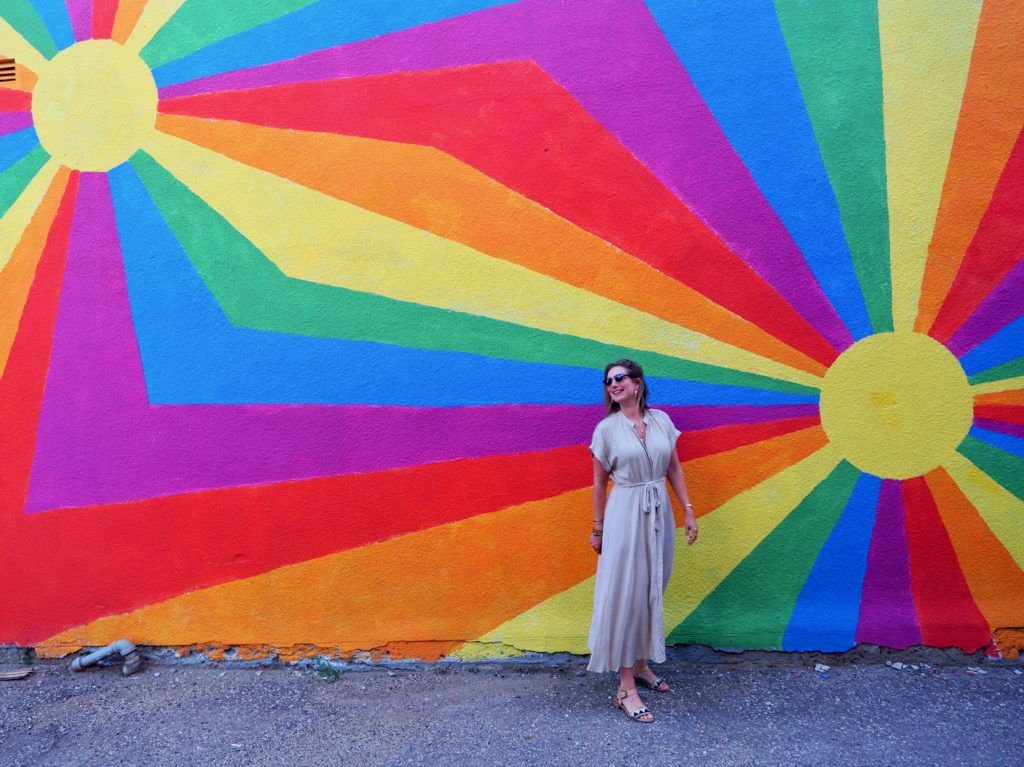 11 years ago, it was raining in Osaka. Today, a spring blizzard pummelled Winnipeg, leaving our city once again covered in thick snow (hard to imagine that I was sitting in a t-shirt drinking rosé on my deck only two days ago). I have no plans of quitting this blog today, just as I've never thought of quitting at any point in the past 11 years.
Today, I'm focusing on the positives. I'm looking back at 11 years that have allowed me to travel all over the world, to meet hundreds if not thousands of likeminded souls, and to discover my true passion. Not many people get to say that they've experienced their dream job, and I'm so thankful that I can say that.
Looking forward, I feel hope. I feel hopeful that over the next year or two I can get the blog back to where it used to be. I feel excited that I have the prospects of more local campaigns on the horizon. I feel motivated to set the wheels in motion for other ideas, including a Patreon for more personal writing and a new earring company (I started making clay earrings to help my anxiety last year and I'm curious to see if could sell a few).
And as always, as I've said in every blog review or round-up, I am continually thankful for all of the support I continue to receive. There are some of you who have been reading since the Livejournal days, and some who have followed me from Osaka to backpacking to London to Winnipeg. I have often said that if nobody else read this blog, I would still write it. But having you here makes it all so much better, makes it feel real and meaningful. So for that, I thank you.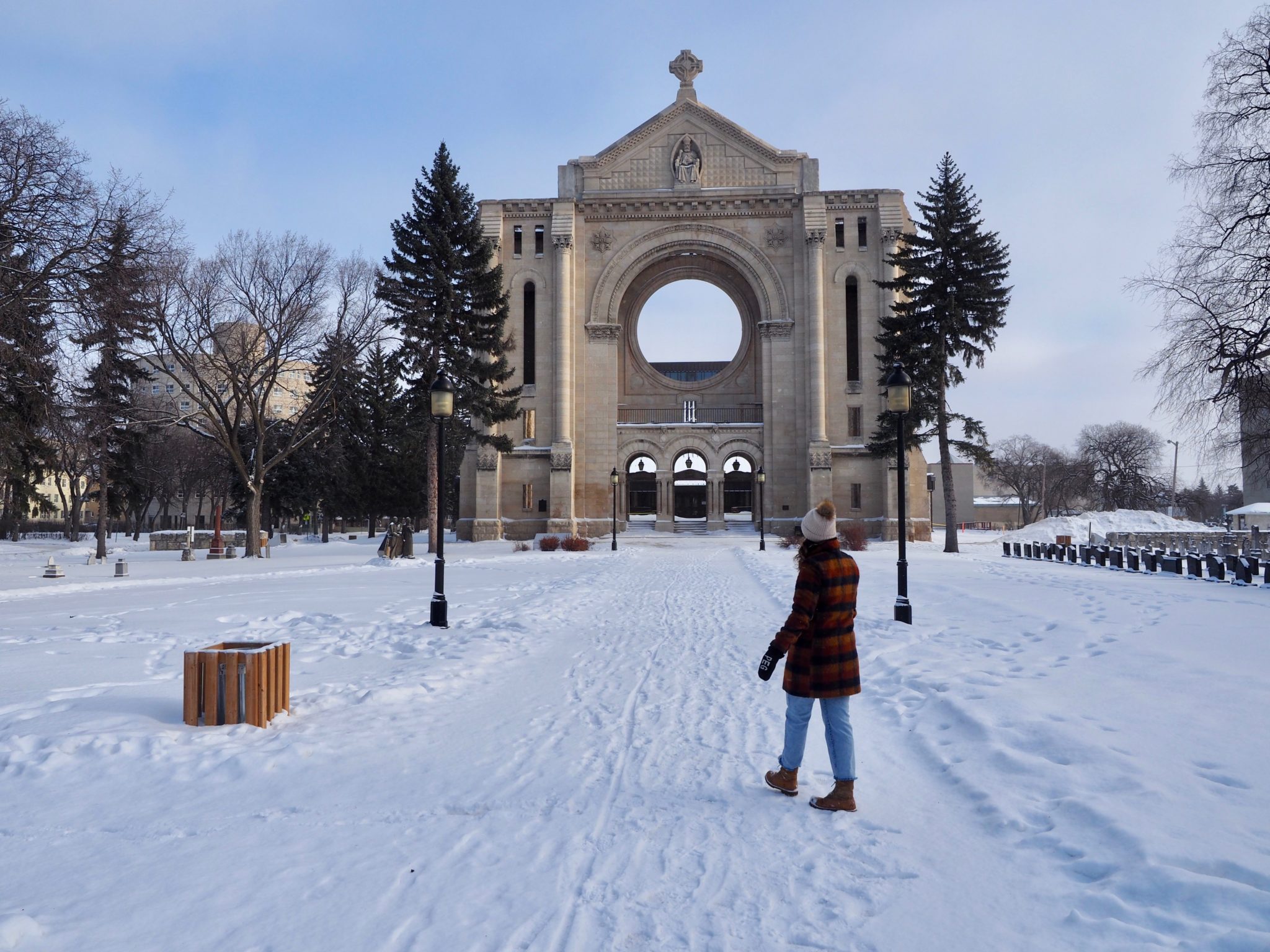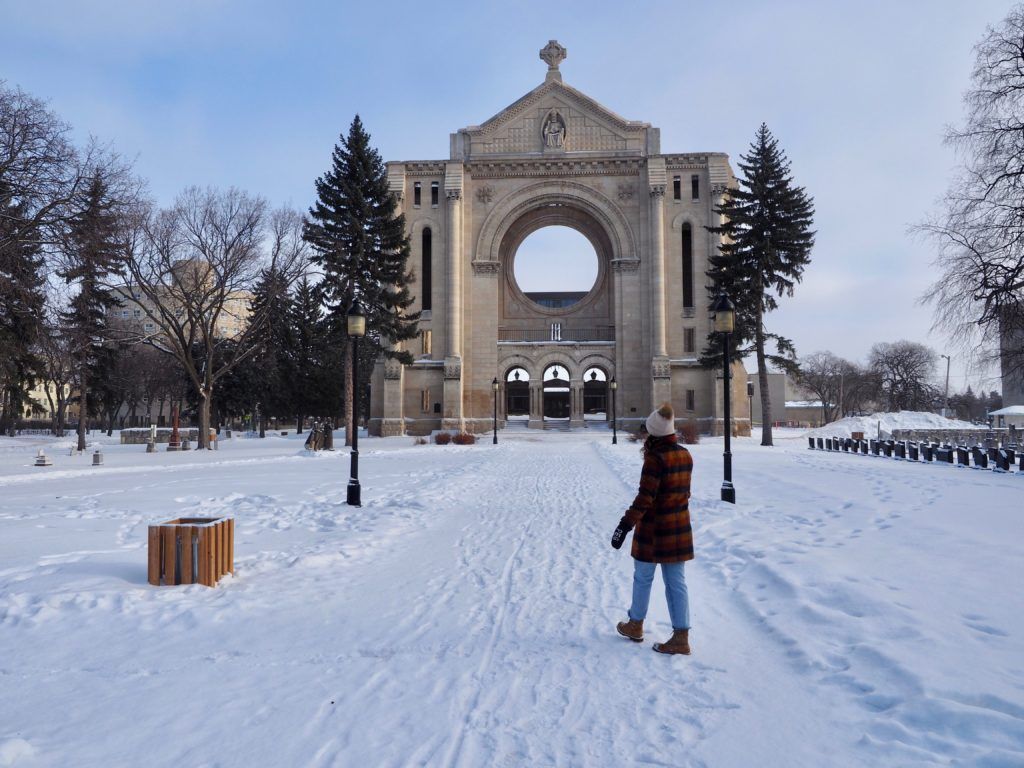 I'm sitting in my office surrounded by books, wearing my boyfriend's hoodie. Dottie is curled up in her bed near the bookshelves while Lazlow sleeps on the carpet by my feet. Jon will be home soon; he's picking up orzo for a soup I'm making later with kale and turkey meatballs. We'll take the dogs for a walk in the snow, maybe watch a movie, maybe drink some wine in celebration of 11 years of this blog.
There are days I struggle. There are days I feel so frustrated with having lost so much of what I worked toward that I can do nothing but stay in bed and cry. But no matter what, there are never days when I feel I'll quit.
I never got into blogging to make money. But I also didn't realize, when I started This Battered Suitcase 11 years ago, just how much it would become a part of me. I may change, and my career may pivot, but that? That will always be a constant. That will always be my home. And those things? Those things, you never quit. 
Here's to the next 11 years of This Battered Suitcase. I thank you, as always, for sticking around for the ride.
-Brenna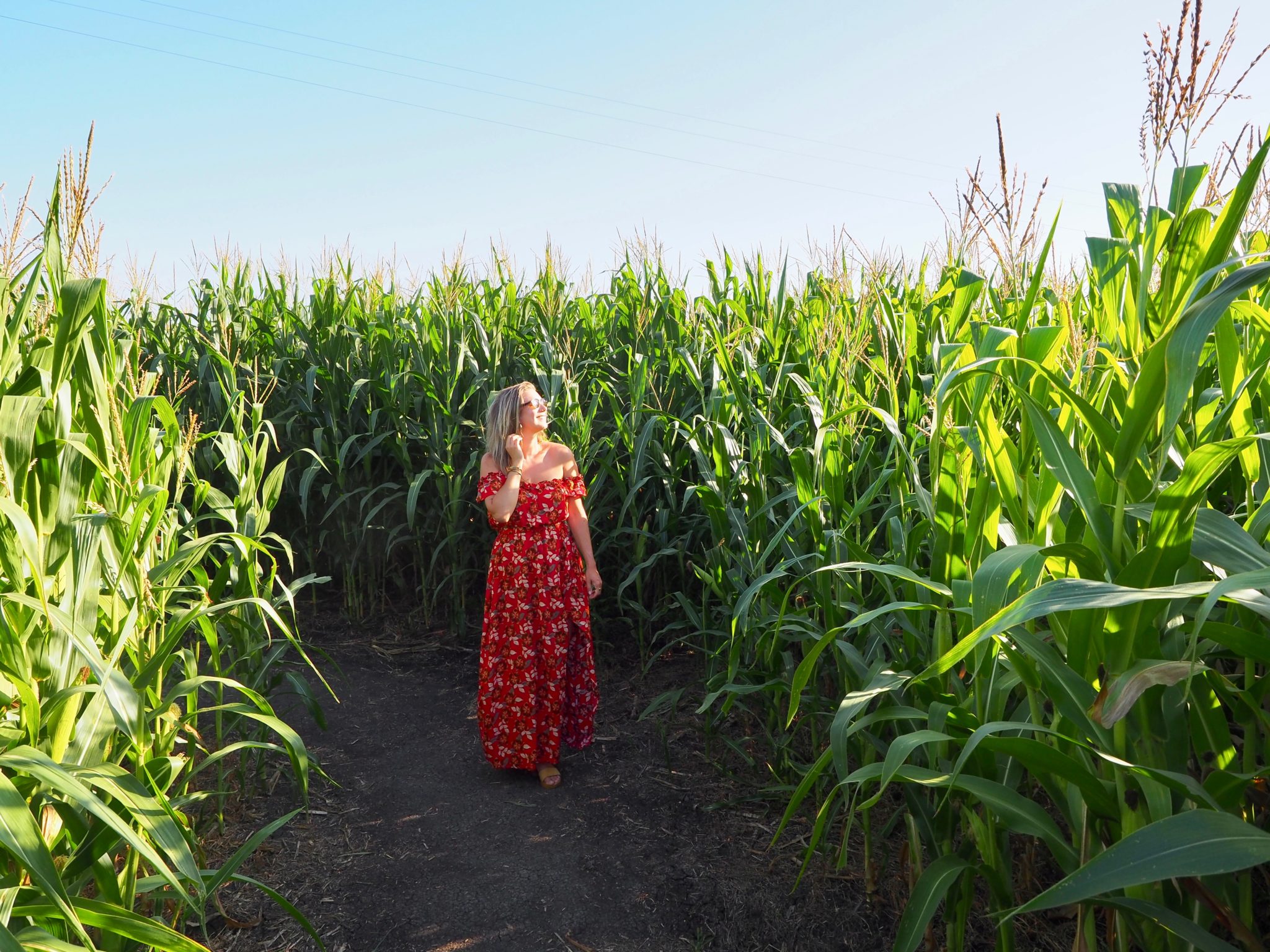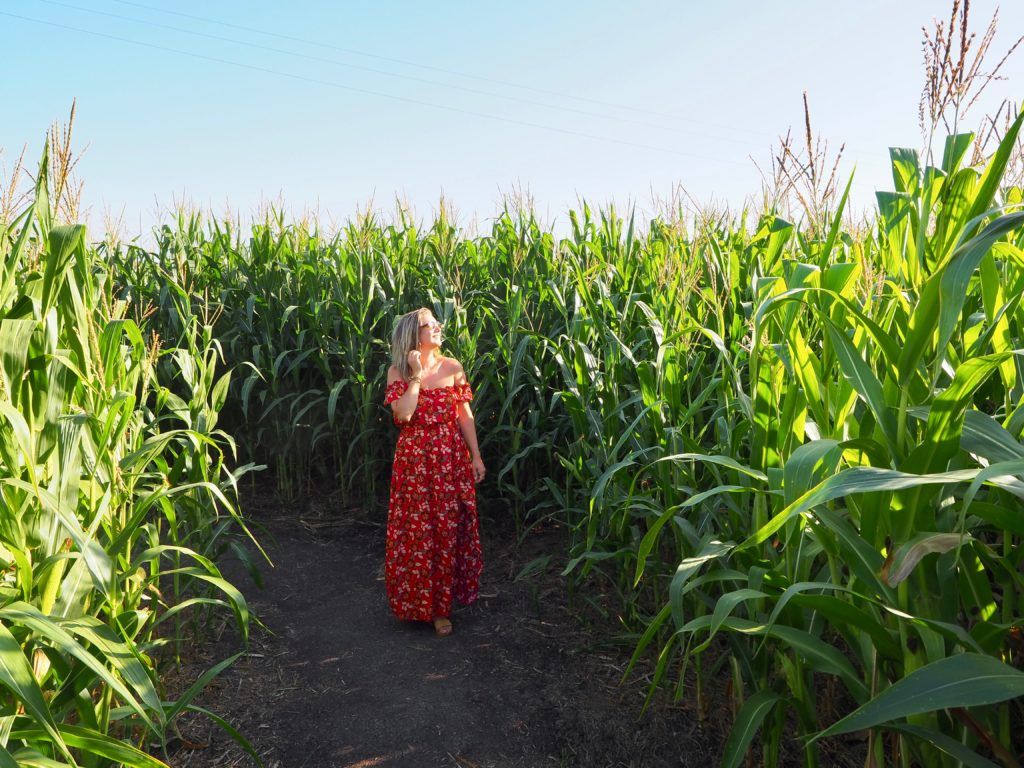 I haven't written much over the past year, but here's the list of articles since last April:
Hot and Cold: What is Intermittent Reinforcement in Relationships?
Here Are All the Things I Haven't Accomplished This Year in Self-Isolation
The Best Craft Breweries in Winnipeg, Manitoba
A Romantic Staycation in Winnipeg
What is Lovebombing? Warning Signs and How to Avoid It
How to Make Limoncello at Home
The Best Audiobooks on Spotify
Holy &$@% 2020, Are You For Real?
Your Guide to the Best Local Winnipeg Gifts
Things to Do in Brandon, Manitoba
Things to Do in Swan Valley, Manitoba
The Best Summer Day Trips from Winnipeg
The Best Seaside Towns in the UK
The Best Things to Do in Tirana, Albania
How to Get to Kotor from Dubrovnik