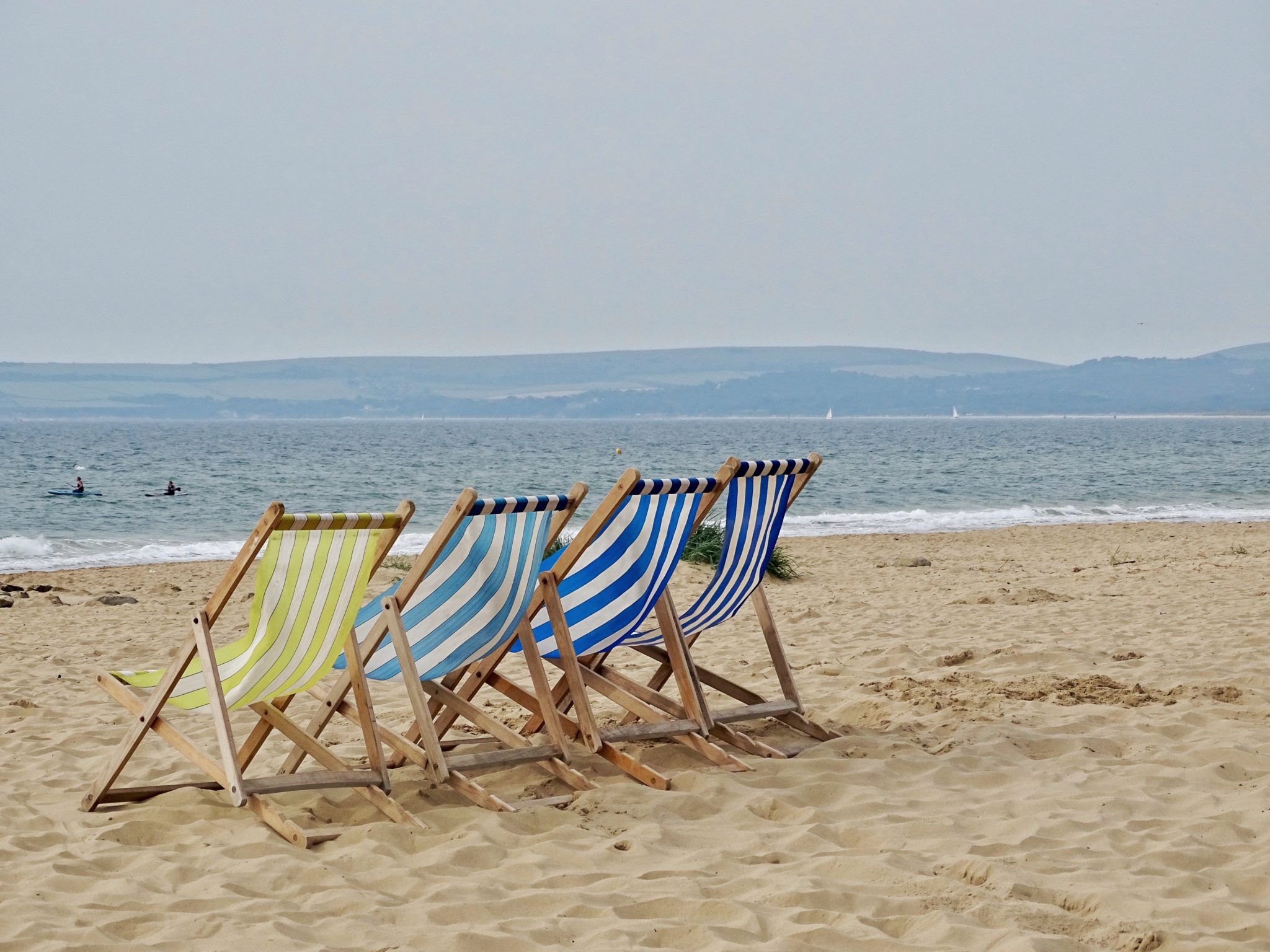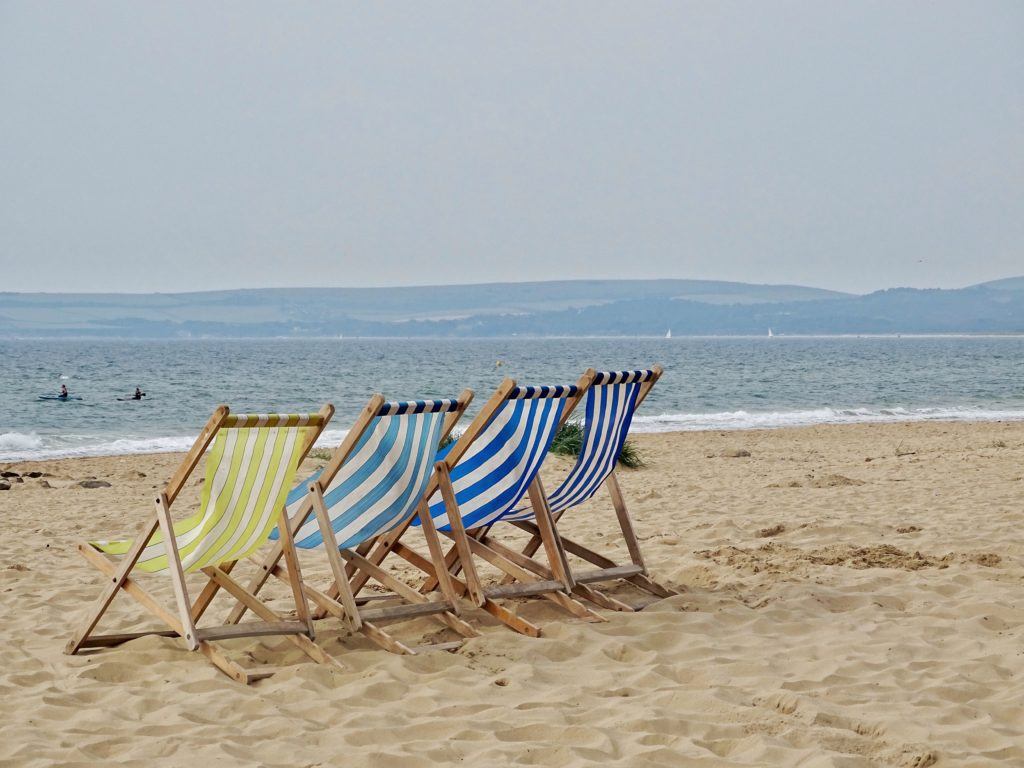 As the song goes… "Oh! I do love to be by the seaside!" And even this Canadian prairie girl can't help but agree: the UK has some of the best seaside towns in the world. With thousands of kilometres of coastline, the United Kingdom has a seaside location for everyone, whether you're after a relaxing respite, a lively family holiday, or just an escape from the hustle and bustle of city life.
After six years of living in the UK – one year in Edinburgh and five in London – I thought I'd round up the very best seaside towns in the UK. From England to Wales, Northern Ireland to Scotland, here are some of my very favourite spots, or those that are at the top of my "must visit one day" list.
The Best Seaside Towns in the UK
Ullapool, Ross and Cromarty, Scotland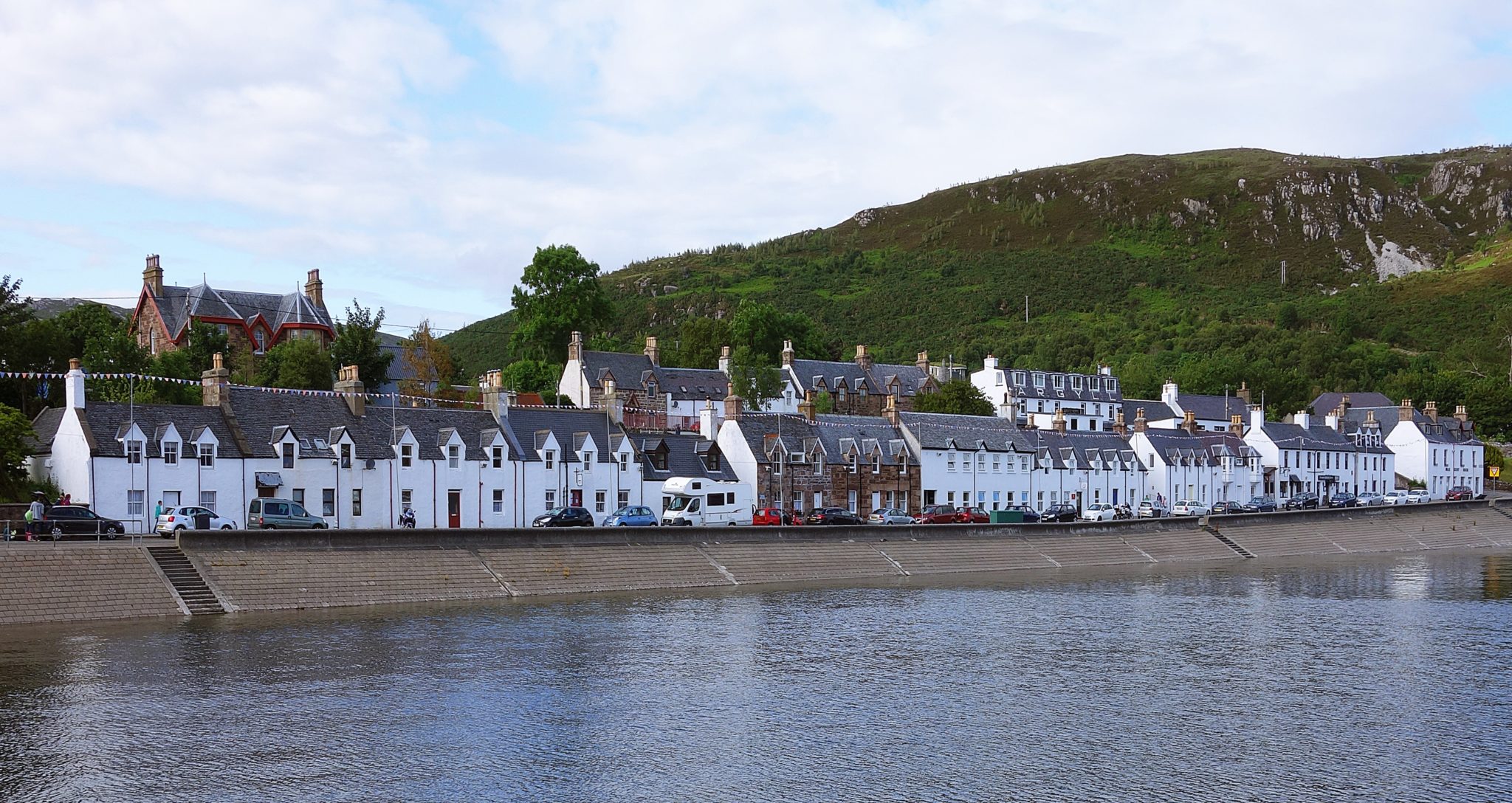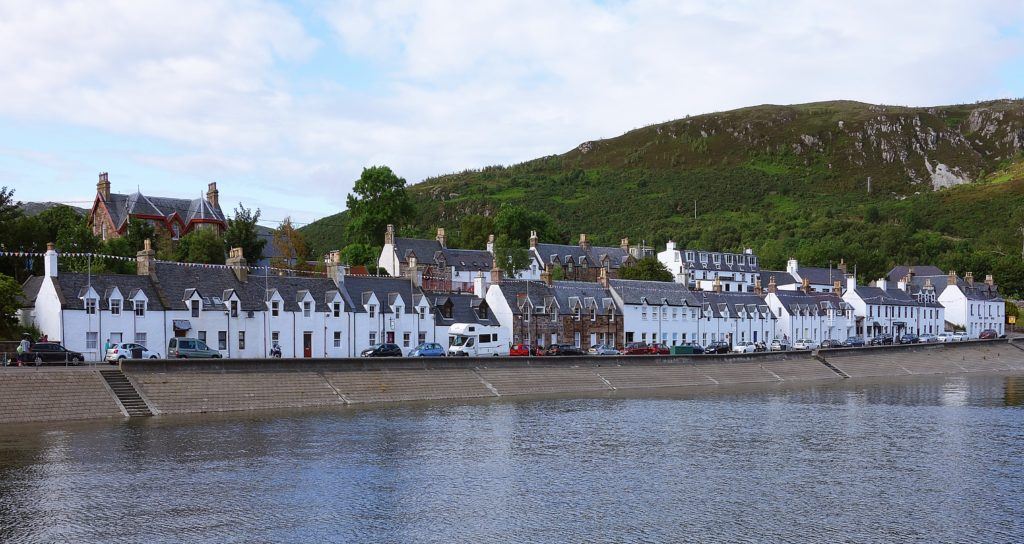 I'll admit it: I am obsessed with Ullapool. I visited back in early 2017 on a road trip around Scotland's North Coast 500, and I've thought about it many times since. A fairly easy drive from any of Scotland's major cities, Ullapool is fantastic as part of a longer road trip or as a seaside holiday on its own.
Surrounded by some of Scotland's most beautiful landscapes, you have both the mountains and sea to keep you busy. As a popular port, it is used for fishing and yachting, as well as a ferry port for boats going to Stornoway in the Outer Hebrides. All of this makes Ullapool an amazing base if you plan on exploring the area for a while, although the village itself is everything you'd want out of a seaside spot: charming buildings, the smell of the sea, and plenty of music venues hosting traditional Scottish music.
One final tip: Ullapool is where I first tried Cullen skink for the first time, a traditional thick soup made of smoked haddock, potatoes, and onion. While the soup is originally from Cullen, on the opposite coast, it's all I ate in Ullapool, because it was that good! Definitely try it when you're on the coast in Scotland.
Margate, Kent, England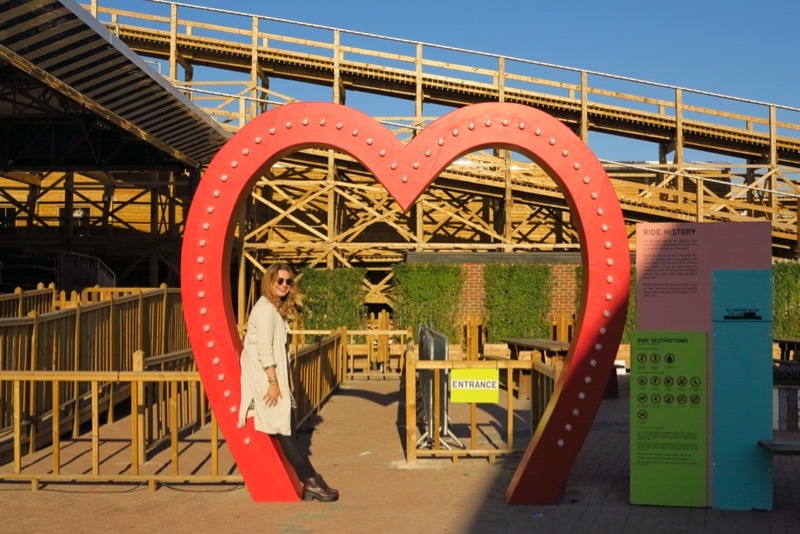 Margate is one of my very favourite seaside towns in the UK. A relatively easy train journey from London, it makes for the perfect seaside break. On a sunny day, you can't get much better than walking up and down the beach with some fresh fish and chips or an ice cream.
There's so much to do and see in Margate you can easily spend more than a day here, though. The fairly recent additions of Dreamland (a retro amusement park that's definitely not just for kids), the Turner Contemporary (a contemporary gallery and arts space), and a plethora of cool shops, cafés, and restaurants make Margate a fantastic place for a weekend holiday. Many people make comparisons between Margate to London's hip area of Hackney (only without the steep Hackney prices).
If you're spending a bit of time in the area, the nearby towns of Deal, Ramsgate, and Broadstairs are all worth a visit, too. The infamous White Cliffs of Dover aren't far, either!
I wrote about my love of Margate here: Vintage Fun at Dreamland.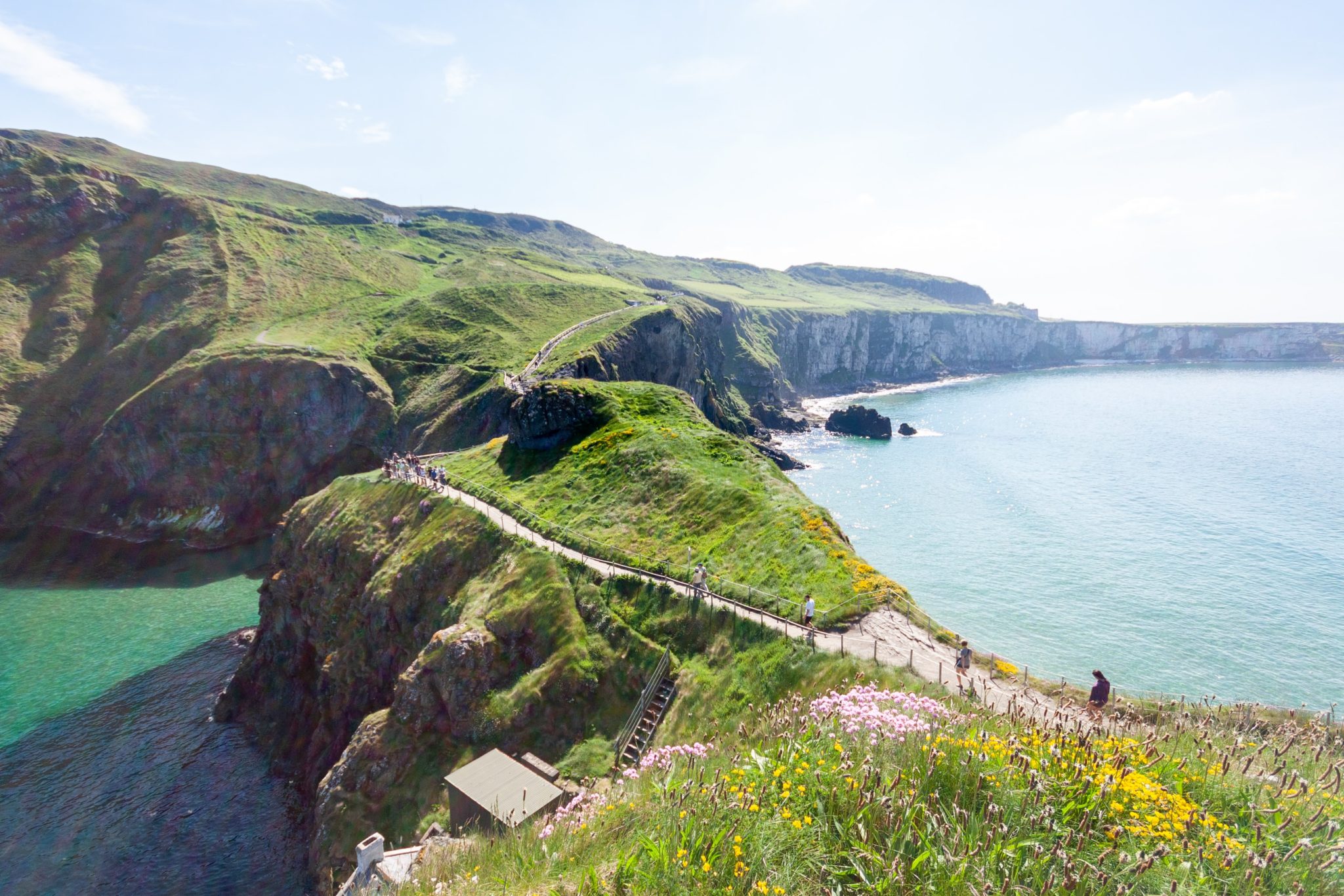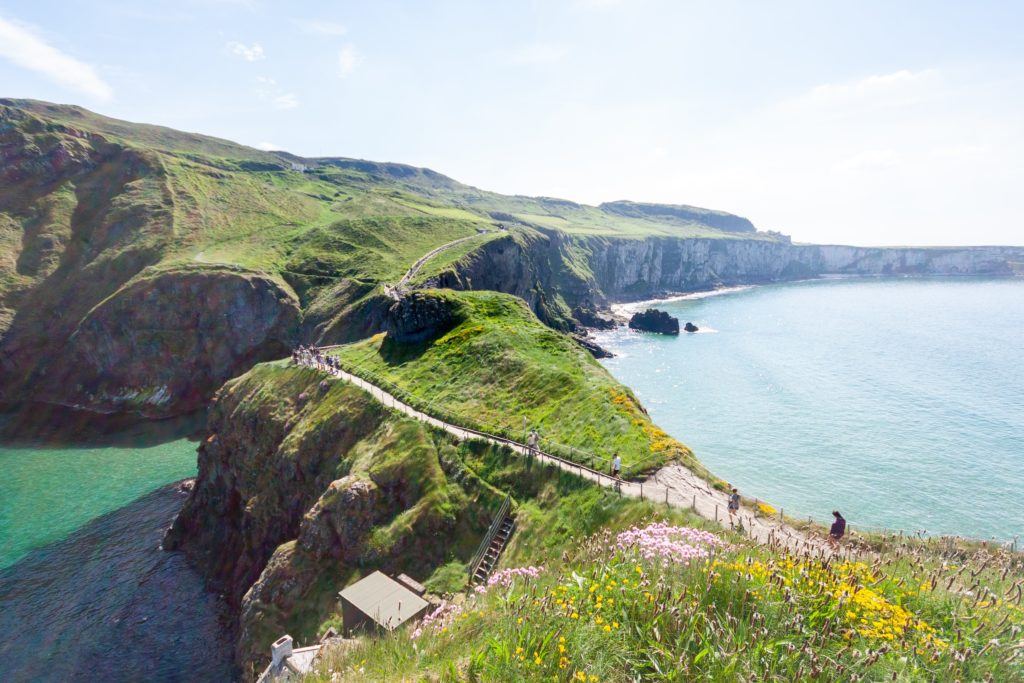 Ballycastle, Antrim, Northern Ireland
Once voted the best place to live in Northern Ireland, Ballycastle is small but mighty. With amazing sites nearby, including the Carrick-a-Rede Rope Bridge, Rathlin Island, and the Giant's Causeway, it makes for a terrific base to explore the Causeway Coast. Hikers will love all of the coastal walks and trails, while cozying up in a local pub with an Irish whiskey (or two) makes for the perfect way to spend an evening. Also make sure to visit the Auld Lammas Fair if you are near Ballycastle in August, a festival that has been running since the 17th century.
If you're looking for a seaside respite, Ballycastle might just be the place.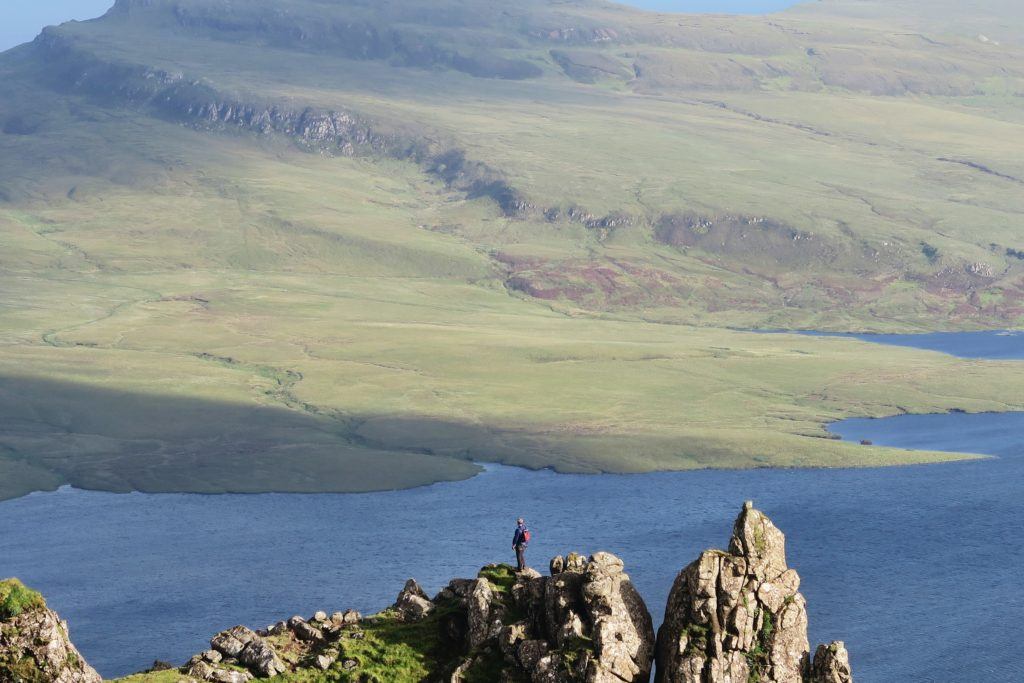 Portree, Isle of Skye, Scotland
There are few places more magical than the Isle of Skye, and Portree, one of its largest hubs, is a great place to base yourself while you explore the Scottish isle. I visited way back in 2008, when I lived in Edinburgh, and I still have vivid memories of rocky cliffs, verdant mountains, and purple thistle in the crisp, fresh air. With plenty of opportunities to be both on the water and in the surrounding cliffs for hiking, Portree is an amazing place to spend some time in nature and recharge your batteries. Also make sure to check out the local restaurants, as most serve incredibly fresh seafood.
While getting to Portree isn't as simple as hopping on a train – it is on an island, after all, this seaside break is well worth the travel time. Consider adding it to a road trip on the North Coast 500 for the ultimate Scottish getaway.
Tynemouth, Tyne and Wear, England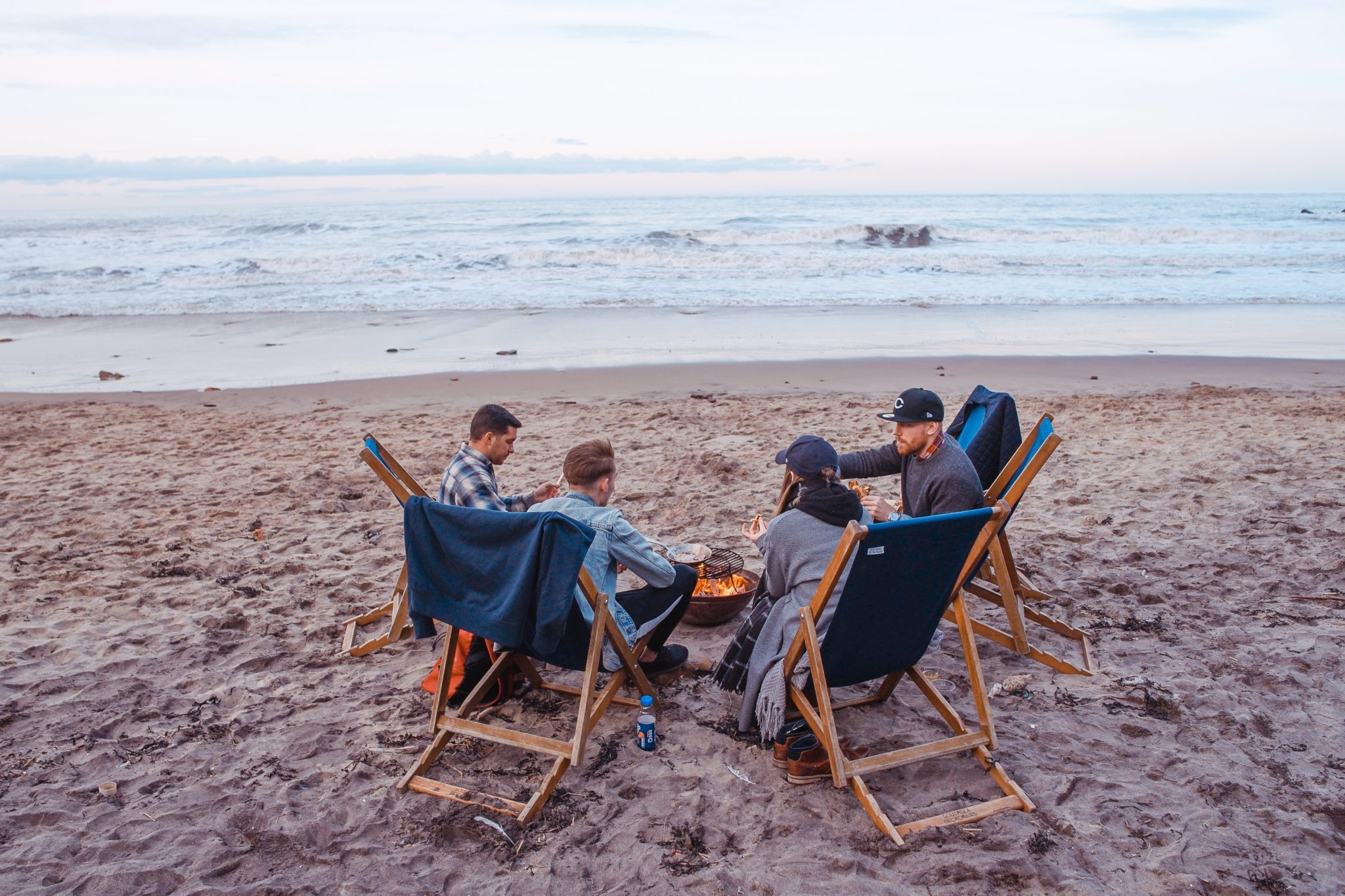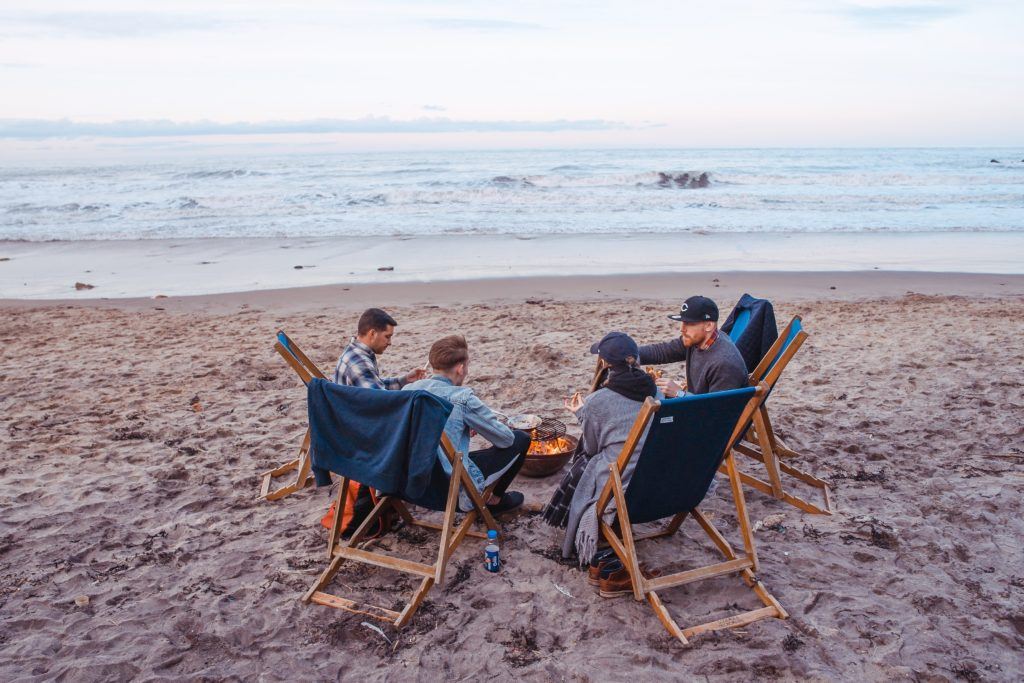 Found relatively close to Newcastle, this lovely little seaside town is perfect for a weekend break or day trip if you find yourself in Northern England. With plenty of surfing spots, seafood restaurants, castle ruins, and even a weekly flea market on Sundays, you'll relish in the relaxing days by the sea in Tynemouth. While southern England usually gets most of the acclaim for its seaside destinations, don't write off the coastline in the north!
Llandudno, Conwy County Borough, Wales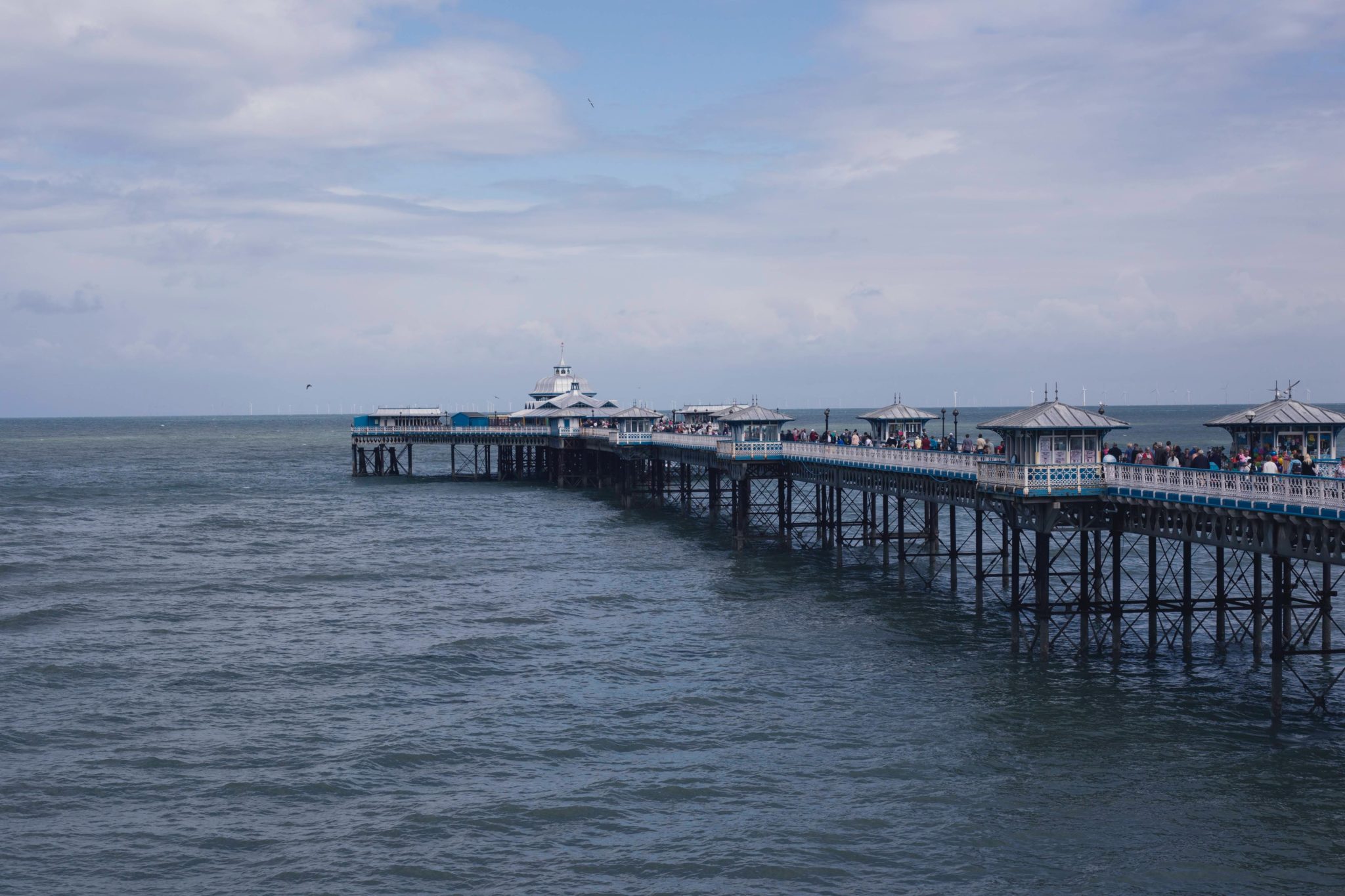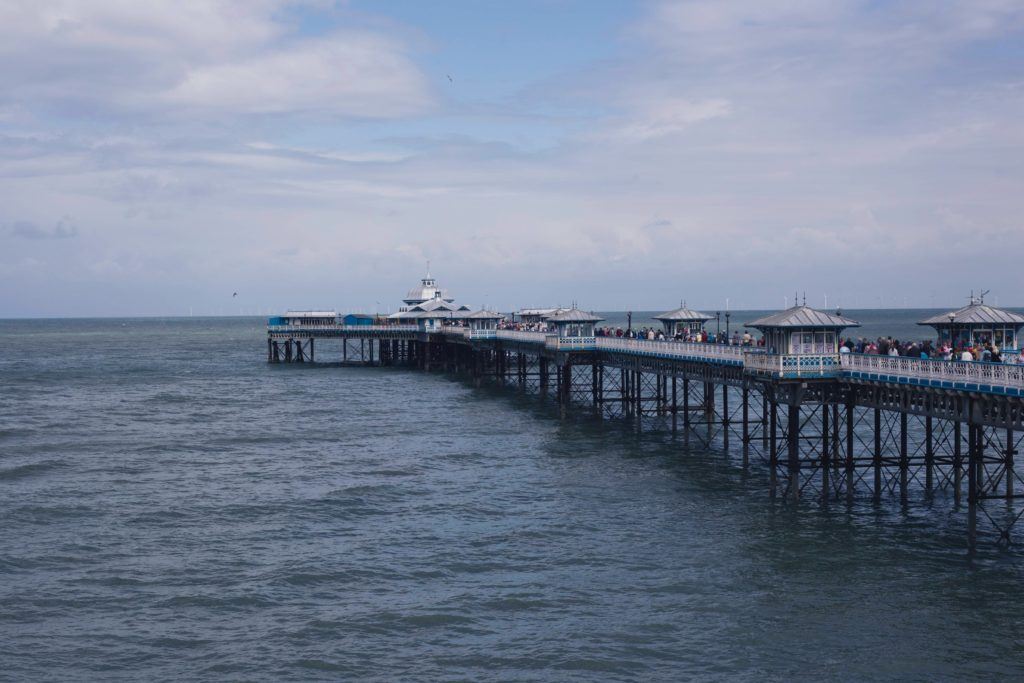 Llandudno is one of Wales' most famous seaside towns, and for good reason. Known for an excellent beach – North Shore Beach – as well as its 19th century pier, Llandudno really knows how to impress. The beautiful Victorian facades that frame the beach are photo-worthy in themselves, but the real showstopper is the amazing quality of outdoor opportunities at every turn: the water, yes, but also the mountain Great Orme, as well as Snowdownia National Park only a short drive away.
Shanklin, Isle of Wight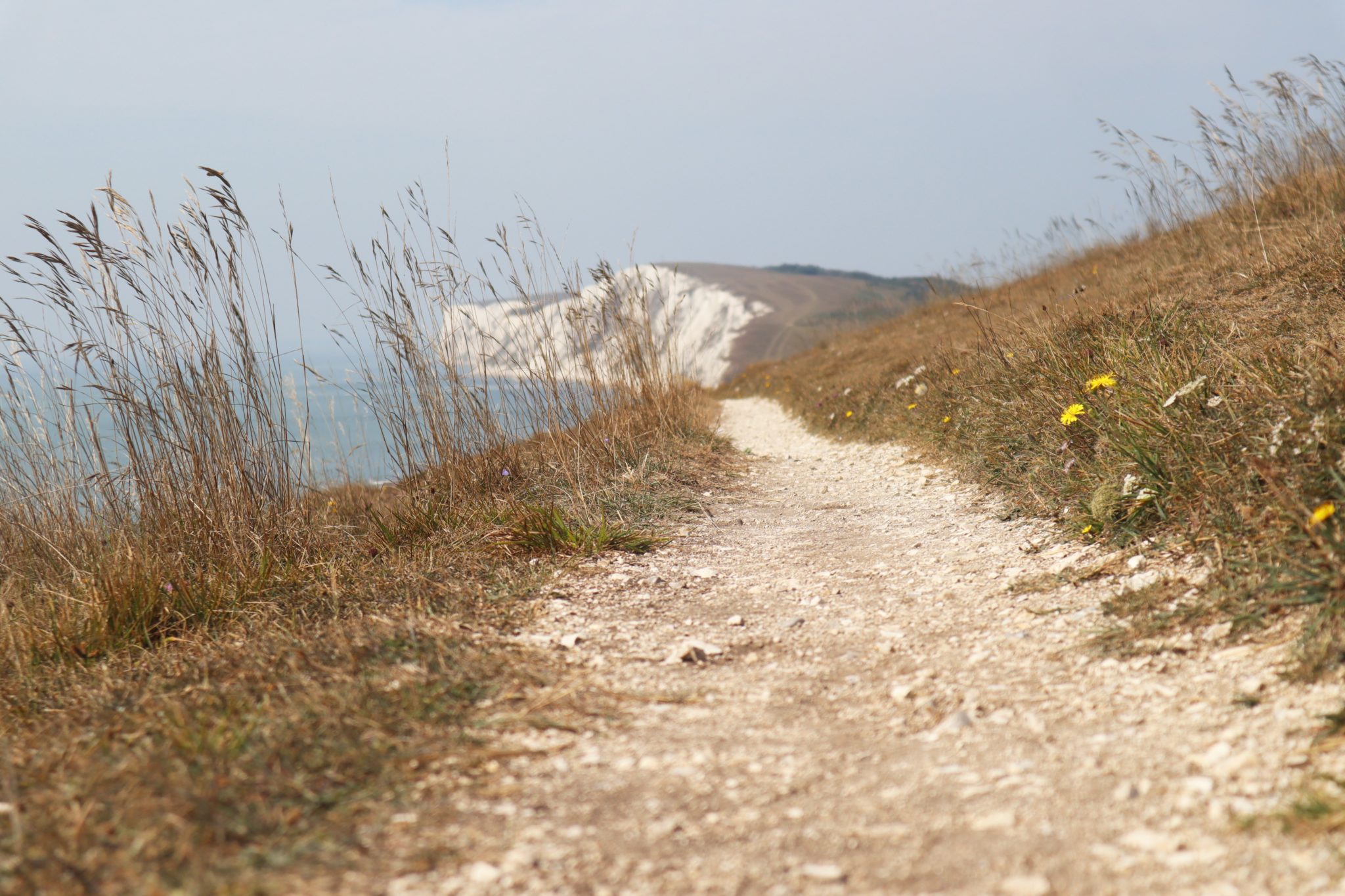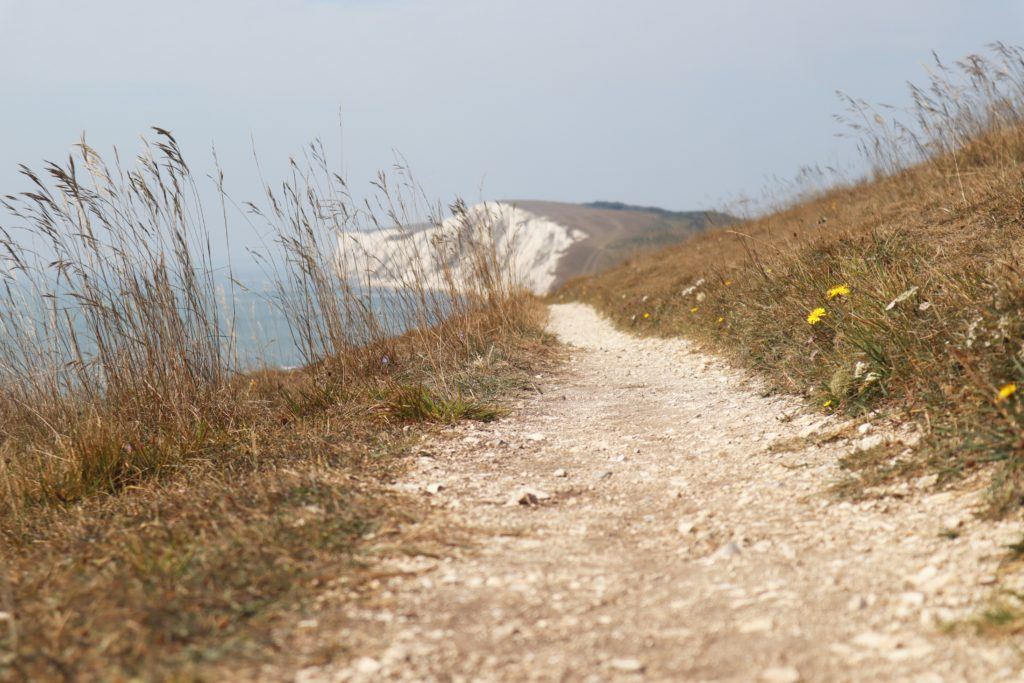 If you're looking for a UK seaside destination requires a bit more of an adventurous spirit to get to, head to Shanklin on the Isle of Wight. With colourful beach huts, quaint tea houses, fantastic hiking opportunities, and plenty of cozy cottages to stay in during your visit, this is one seaside holiday destination that will make you want to return again and again. Explore the gorgeous Old Village for plenty of photo opportunities, and make sure to try one of the town's famous cream teas after a long walk on the beach.
Shanklin also makes for an excellent base to explore the rest of the Isle of Wight; check out the vintage beach huts on Ventnor Beach, try to spot dinosaur fossils in Compton Bay, or head to The Needles, three massive, white chalk rocks on the island's most westernmost point.
Portrush, Antrim, Northern Ireland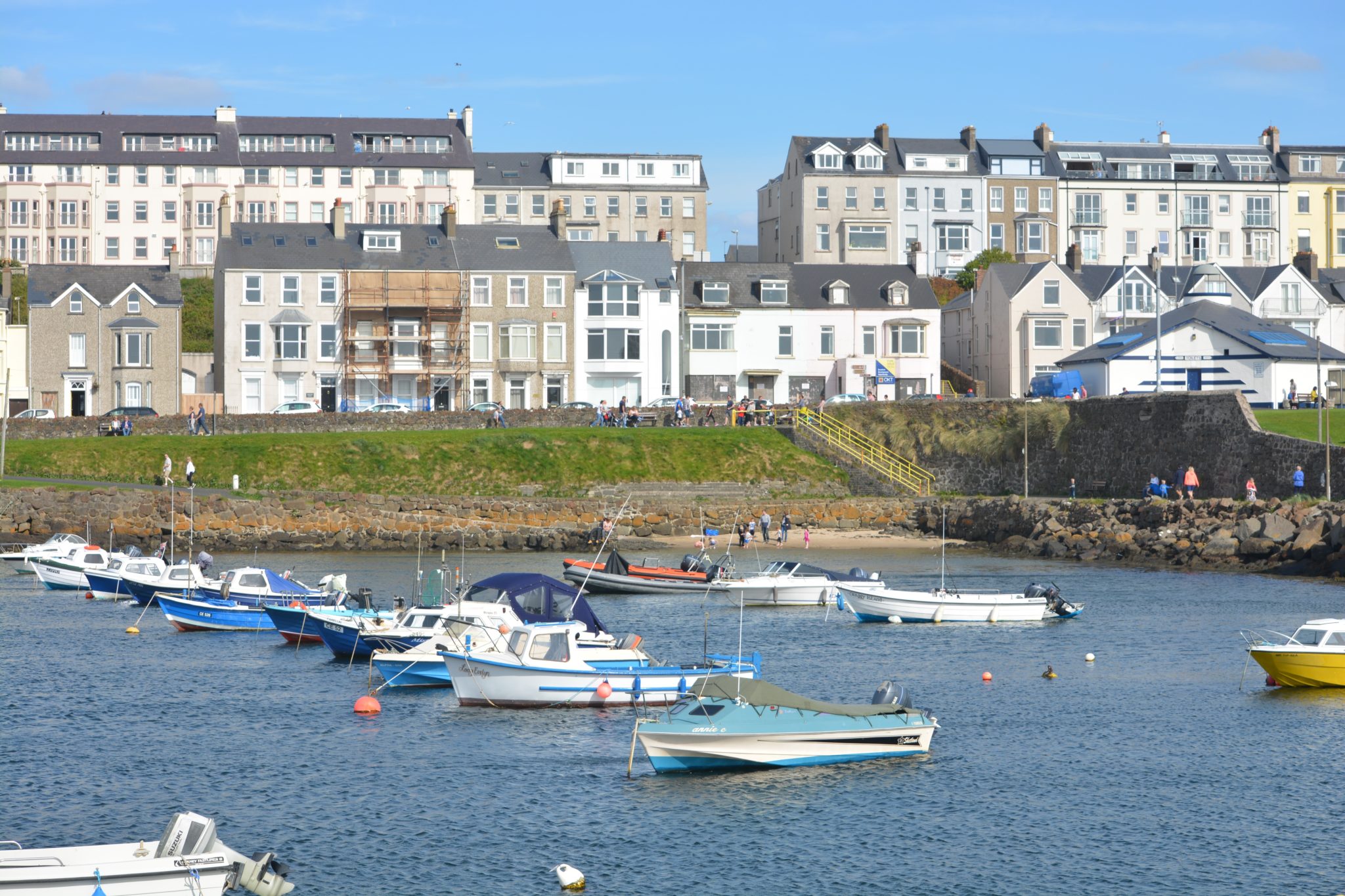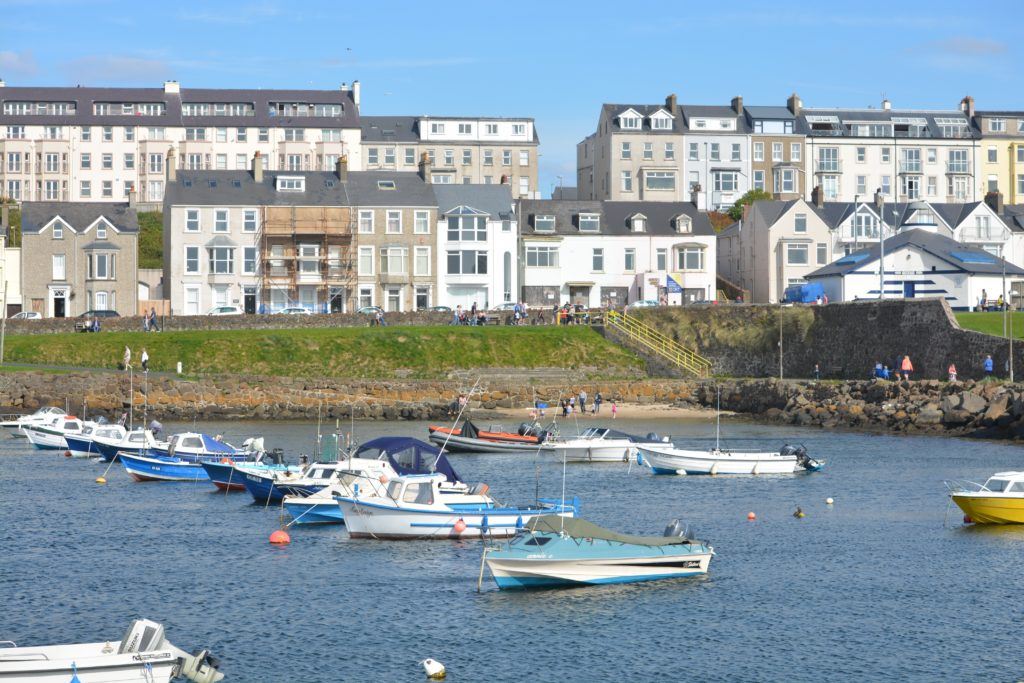 Neighbouring the popular Northern Irish seaside resort town of Portstewart, the vibrant town of Portrush is another amazing choice for a seaside getaway. With three Blue Flag beaches, the town also makes for an ideal place to base yourself so that you can explore the Causeway Coast (including the Giant's Causeway) as well as notable landmarks such as the Old Bushmills Distillery. There's also the Royal Portrush golf club for golfers as well as a bustling Main Street with plenty of shops, galleries, and pubs.
Having been to Northern Ireland a few times so far, I always find the country's seaside towns to be especially charming. As I often travel there in low or shoulder season, sometimes you even have the tourist spots to yourself! For more on travelling around Northern Ireland, make sure to check out Why I Love the Causeway Coast.
Hastings, East Sussex, England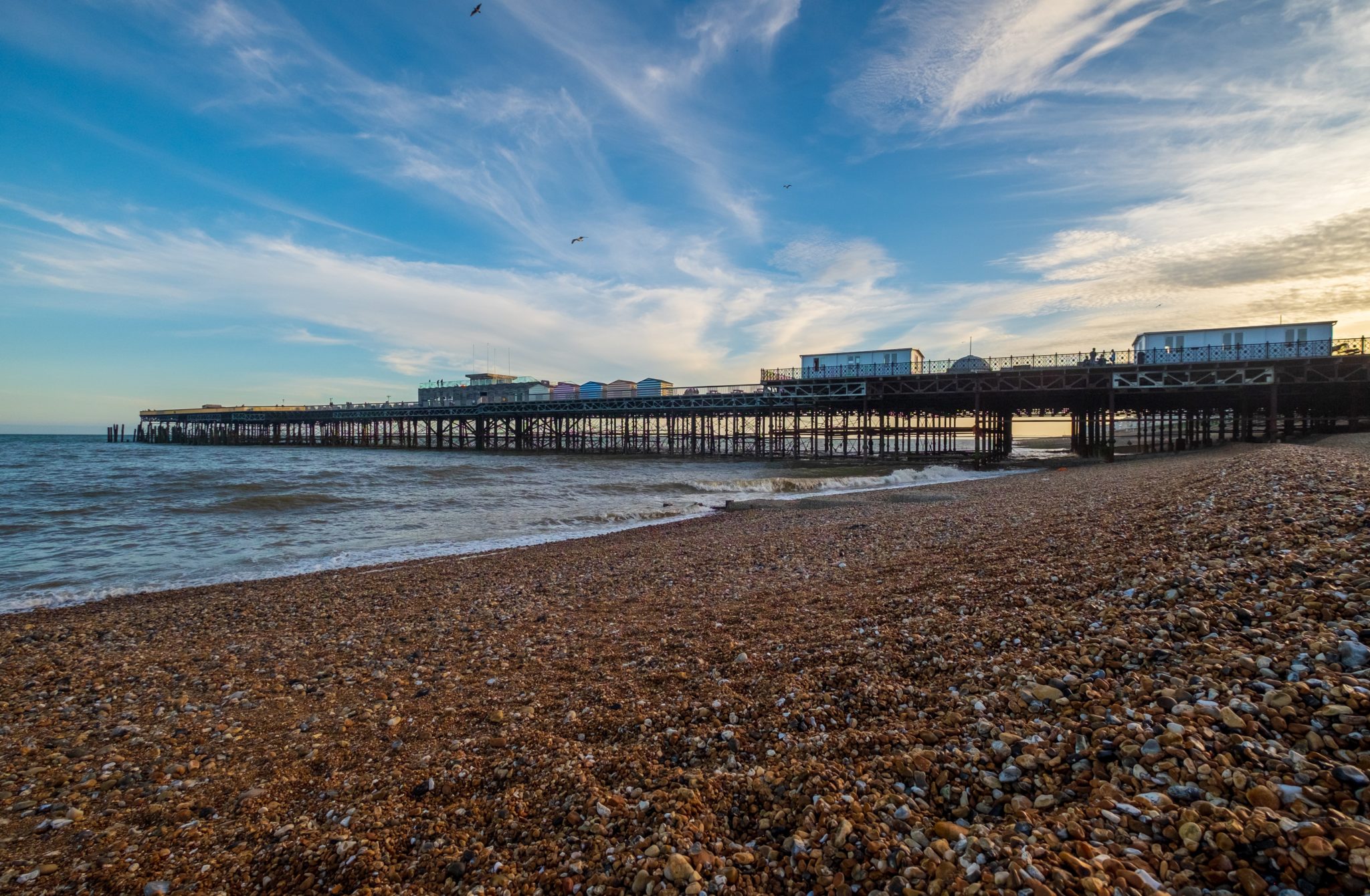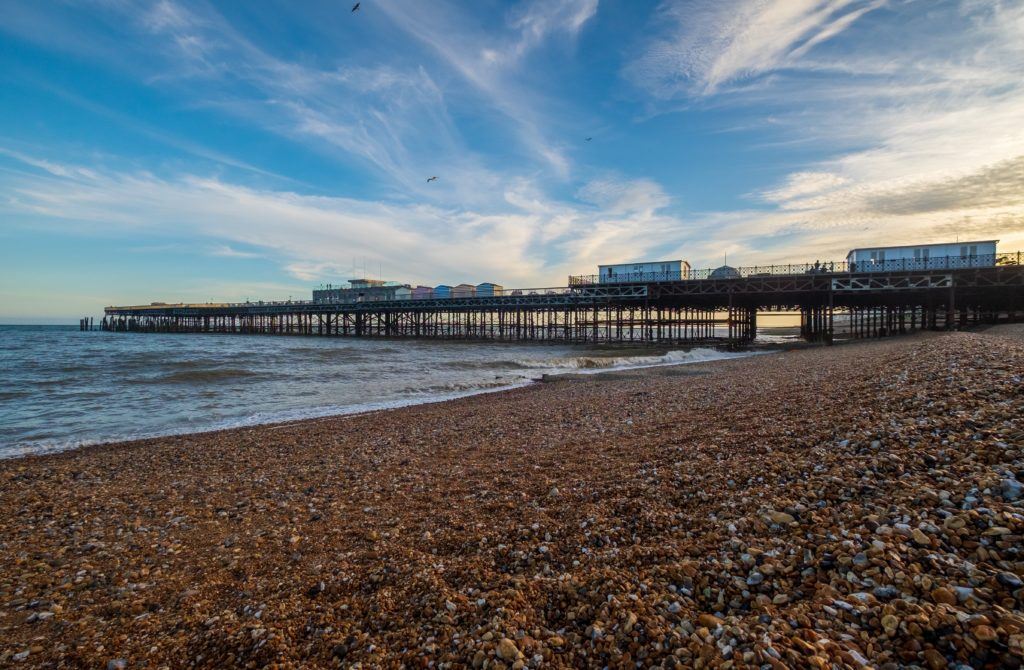 Hastings is much more than just a popular seaside resort… it's also the site of a lot of notable history, including the Battle of Hastings in 1066. My suggestion is to split your time staying in Hastings by spending half of it by the water and the other half learning about the area and its place in English history.
Hastings may have a reputation for being a bit of an outdated choice for a seaside getaway, but I wholeheartedly disagree: there's a great selection of museums and galleries in Hastings, especially when it comes to maritime history. Also make sure to schedule some time for wandering in the town centre, as there are tons of local businesses and independent shops to explore.
Hastings also makes for a perfect base to explore the rest of East and West Sussex, which is home to so many other popular seaside towns, including Eastborne, Worthing, and, of course, Brighton, perhaps one of the most famous seaside spots in the UK!
Cromer, Norfolk, England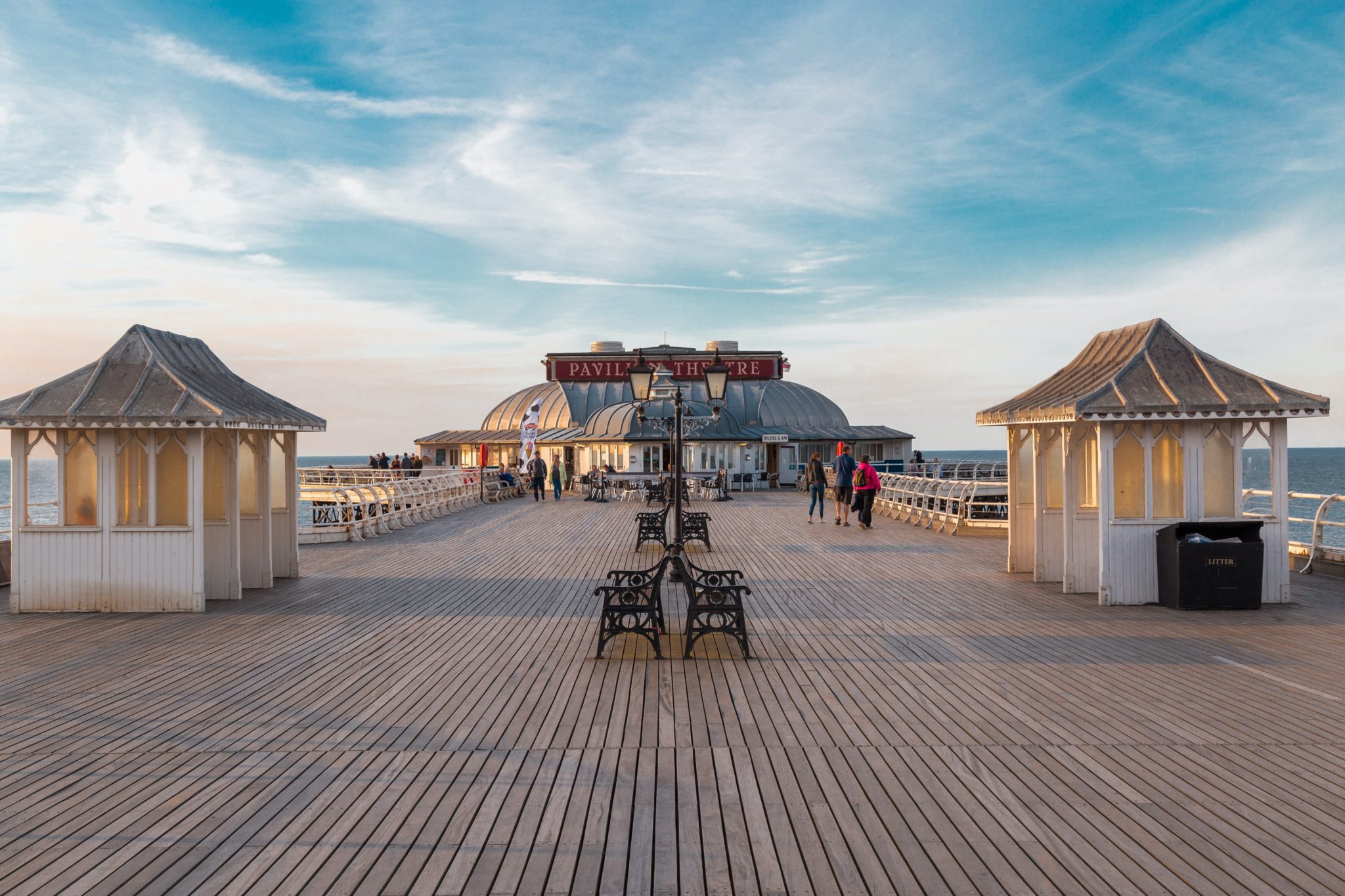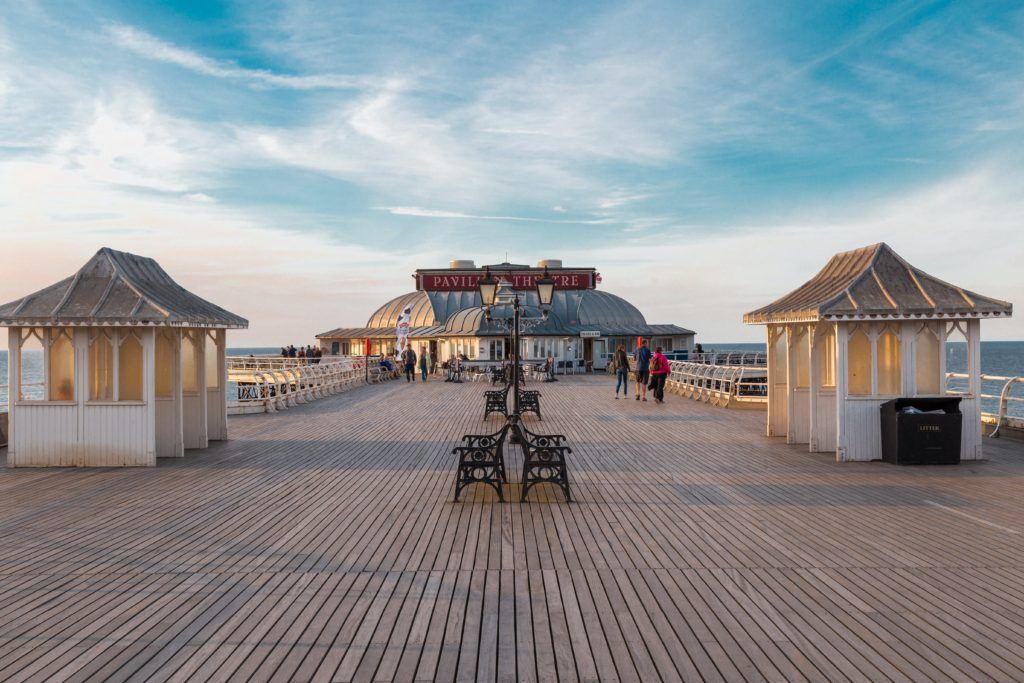 A visit to Cromer is so much more than just a seaside holiday… it's also a blast from the past, and a photogenic one at that. Found in Norfolk on the East Coast of England, Cromer is dotted with Victorian homes and hotels, as well as many family-run businesses (many of which have been in the family for generations).
With its quintessential English charm, Cromer immediately feels reminiscent of the traditional British seaside holiday. Must-dos including trying some of the famous Cromer crab and heading to the pier to see the historic Pavilion Theatre, where live shows are still running.
Pittenweem, Fife, Scotland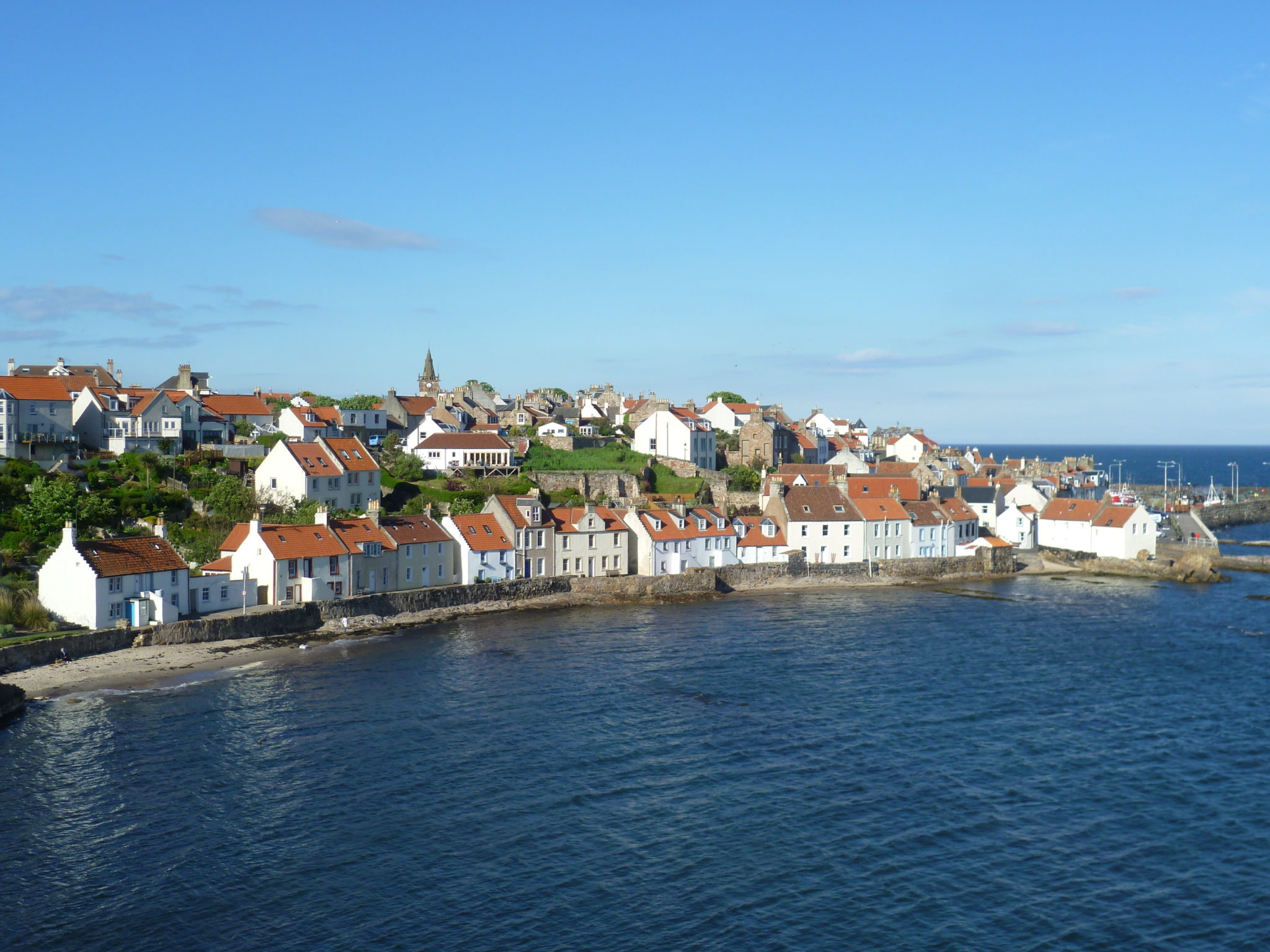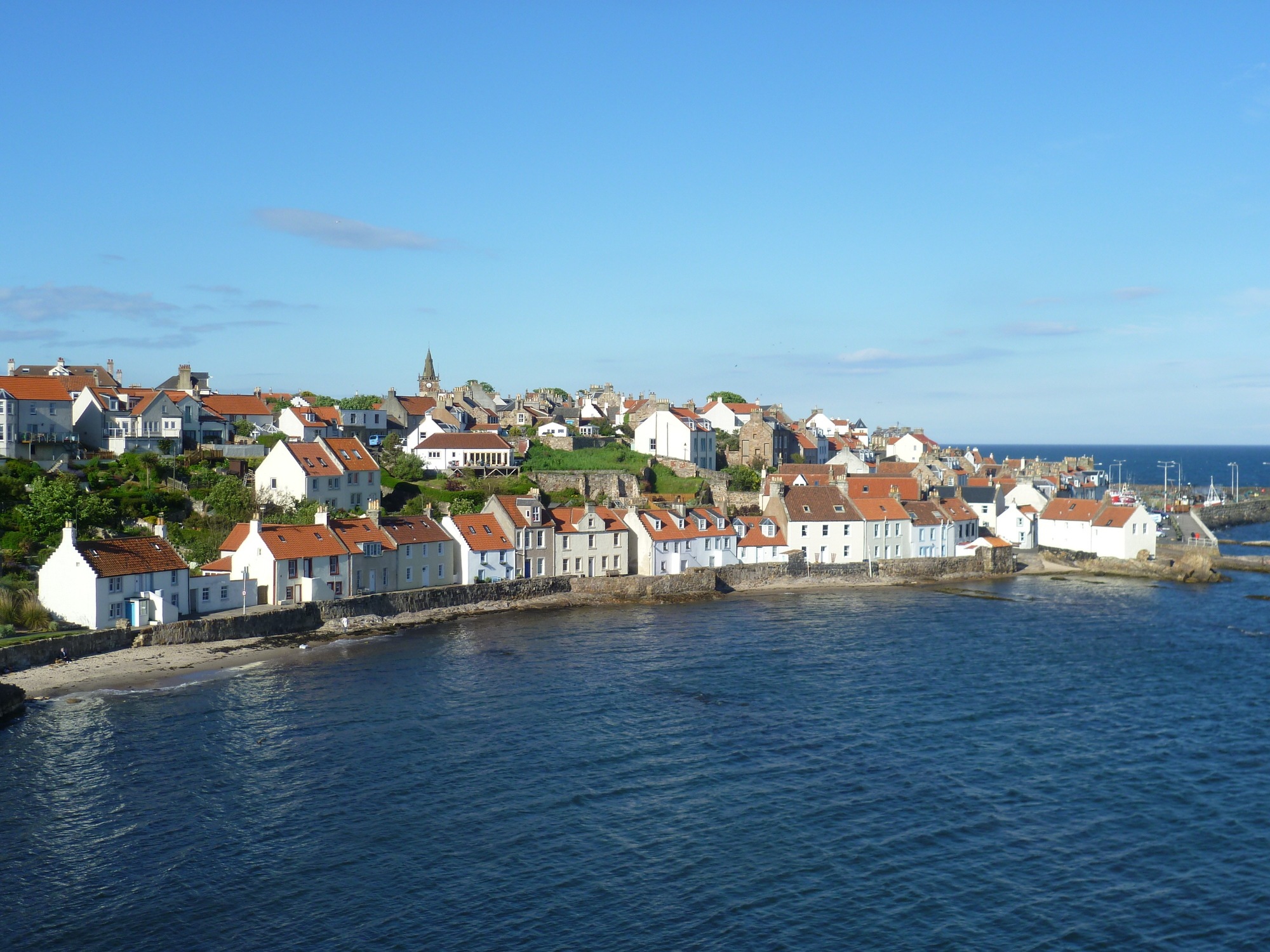 By Kim Traynor – Own work, CC BY-SA 3.0, https://commons.wikimedia.org/w/index.php?curid=26623874
A visit to Pittenweem feels as though you've stepped back in time. This charming fishing village has an incredible arts scene – there's even an annual arts festival every August – and is perfect for a day or two of wandering. If you're short on time, it's easily doable as a day trip from Edinburgh, as it's only about an hour's drive from the city.
Stroll along the Pittenweem harbour, check out the local arts and crafts shops, and take in the quiet Scottish charm of this beautiful seaside town.
St. Ives, Cornwall, England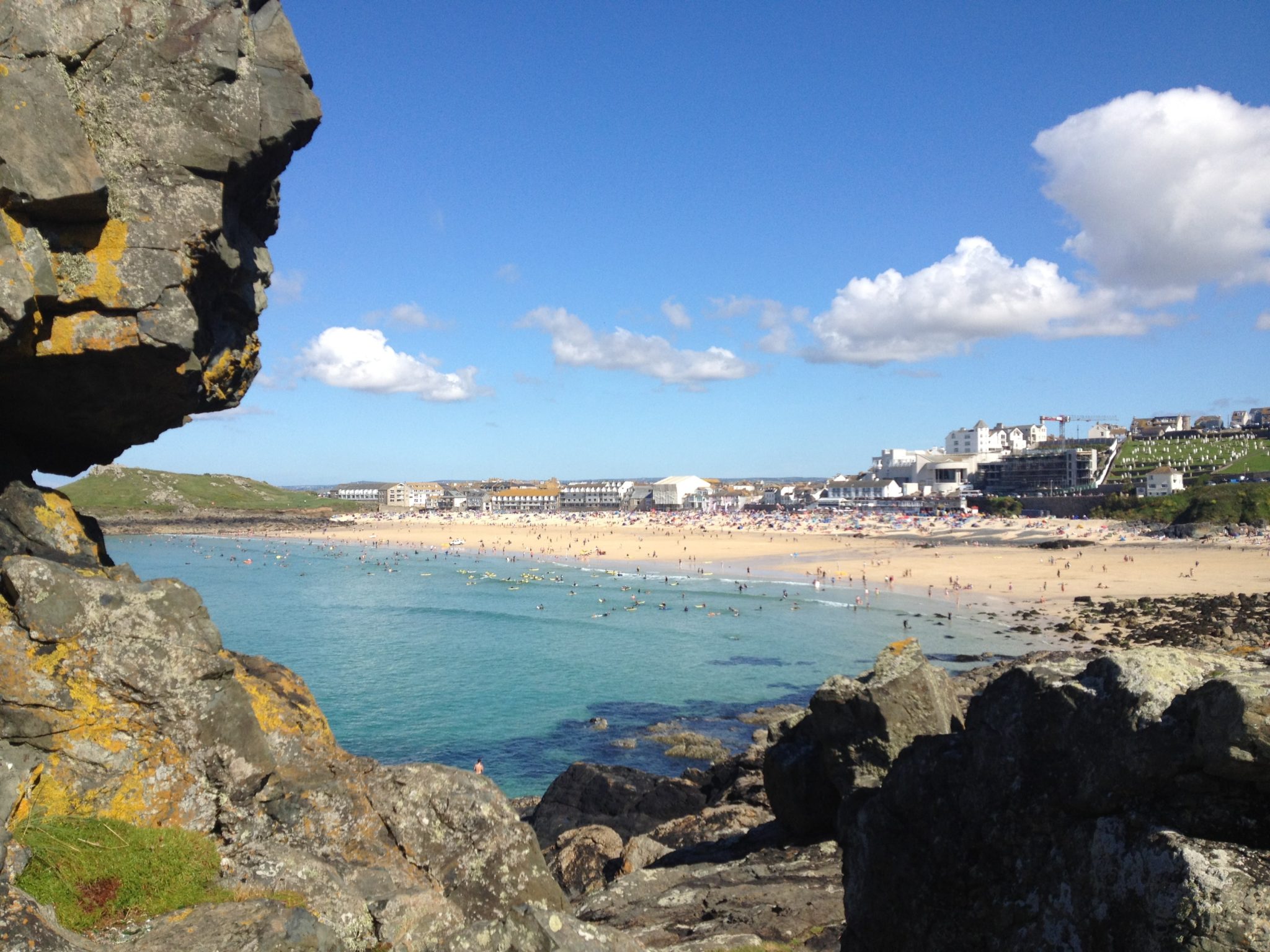 St. Ives is certainly one of the most famous seaside towns on this list, but if you haven't been before… you need to see it! And make no mistake: St. Ives is famous for good reason. With a bustling art scene, unbelievable seafood restaurants, and drop-dead gorgeous landscapes to boot, a holiday to St. Ives is the classic English seaside getaway. With so many outdoor options that include hiking and surfing, as well as a fun nightlife scene, staying in St. Ives is ideal for solo travellers, families, and even hen or stag dos. It really is a place that virtually anyone can fall in love with, no matter what your interests are. And on a sunny day, the beaches are some of the very best in the United Kingdom.
I visited St. Ives over twenty years ago and can still remember it vividly… and I also can't wait to go back!
Tenby, Pembrokeshire, Wales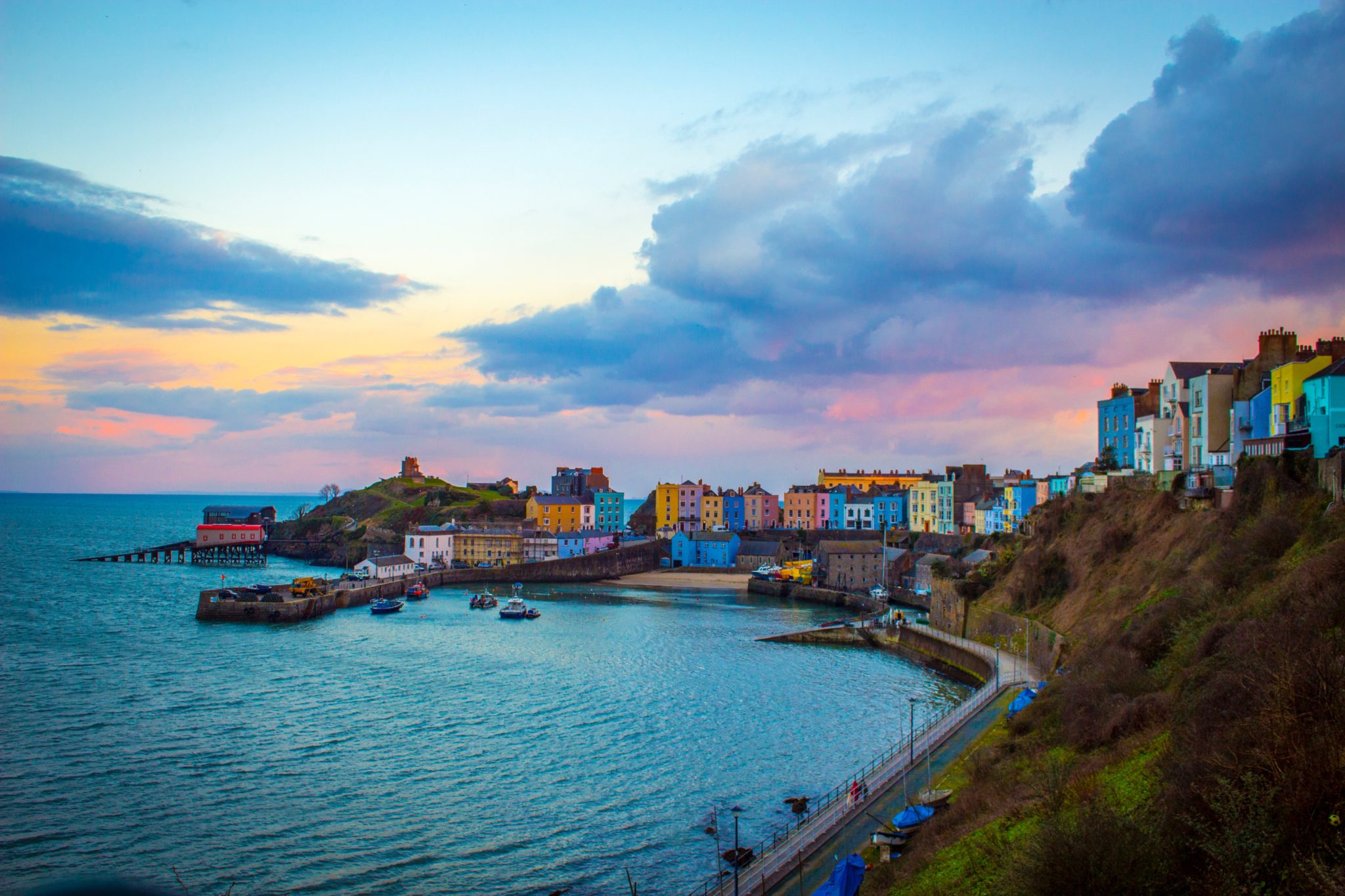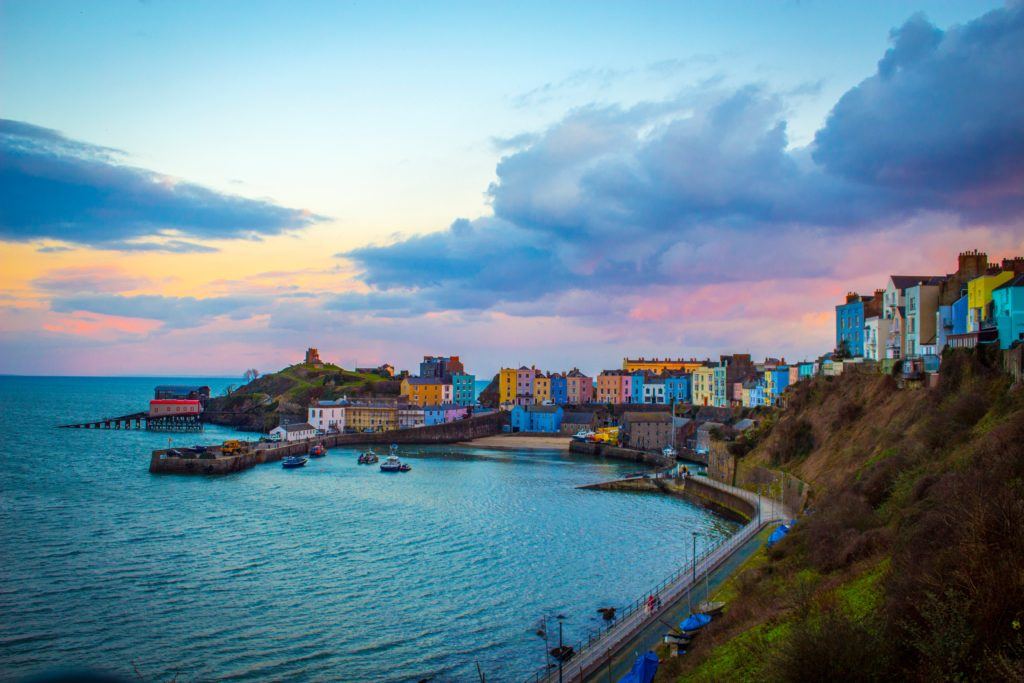 With vibrantly coloured houses, 13th century stone walls, and a spectacular vista out to the sea, the Welsh seaside town of Tenby makes you feel like you're in a fairy tale. With numerous walking and hiking opportunities nearby – including the famed Pembrokeshire Coastal Path – as well as a dynamic art scene, fishing trips, and your choice of delicious restaurants in town, Tenby makes for an excellent seaside holiday in the UK. Also make sure to take a day trip to Caldey Island for the ultimate chance to take in the salty sea air.
Whitstable, Kent, England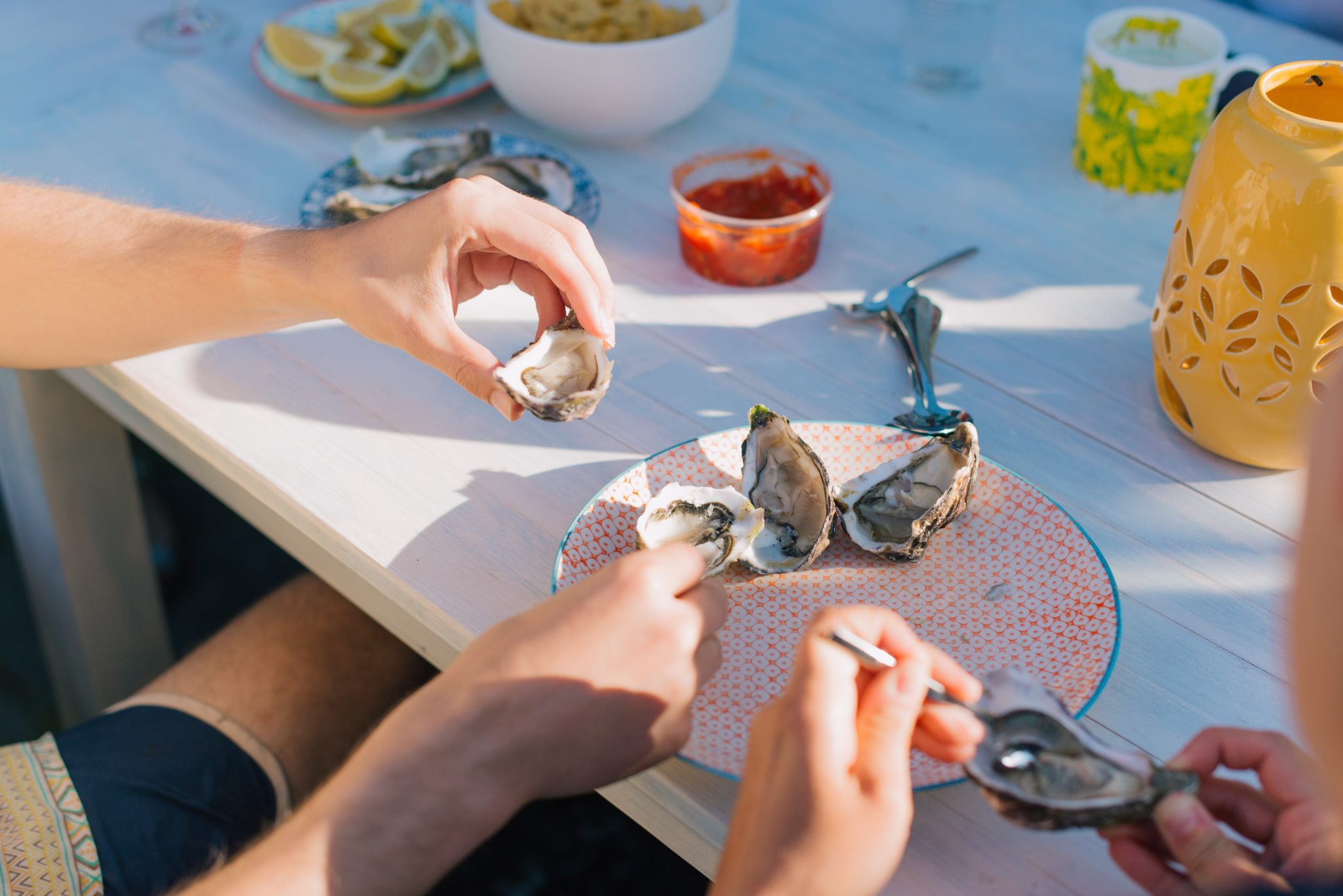 Whitstable is perfect for a day trip from London, but there's certainly enough to keep you busy for a few days, too. Any town that's known for its annual Oyster Festival must have some pretty good seafood options, so make sure to sample a few of the local restaurants while you're there! Fill your lungs with the salty sea air and let your worries disappear while spending time on Whitstable's beautiful seafront, notable for its excellent harbour. With plenty of great shops, cafés, and pubs to explore, this seaside town is often found on lists like these, and for very good reason.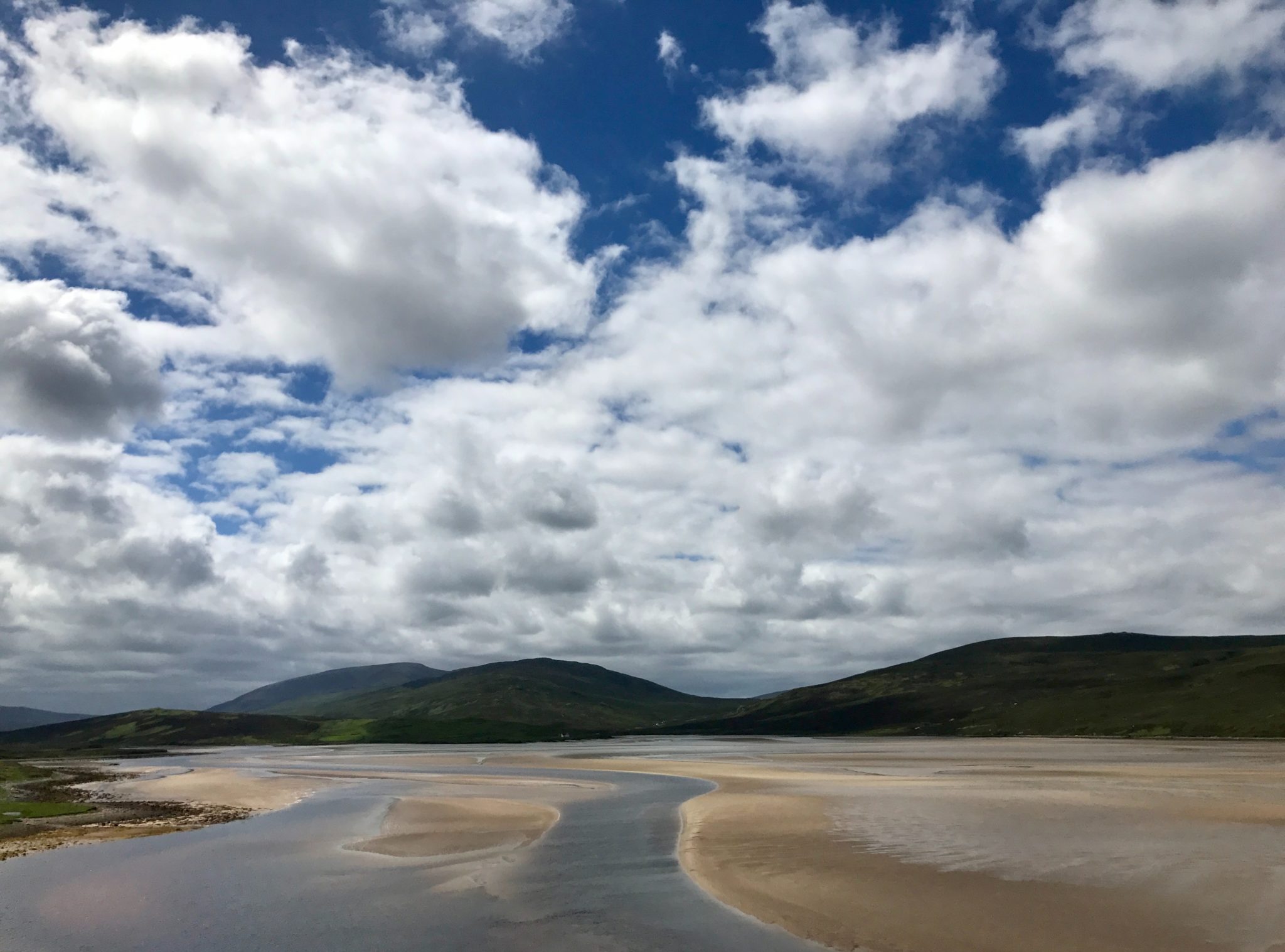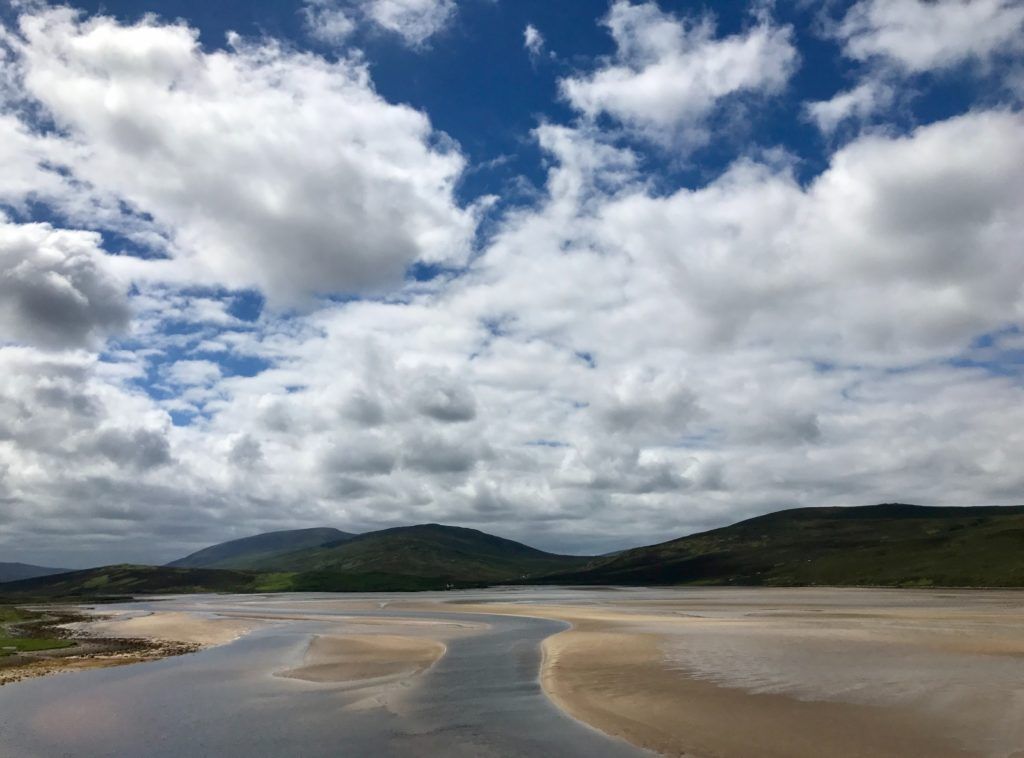 Applecross/Shore Street, Highland, Scotland
One of my favourite parts of driving the North Coast 500 over the course of a week was the chance to stop in all the beautiful seaside towns and villages along the coast. One of the prettiest on the west coast of Scotland is Shore Street, or simply "The Street", which is often seen as Applecross on the map. Confused? I was, too. From Wikipedia, "this row of houses which is often referred to as 'Applecross', and is marked as Applecross on some maps, is actually called 'Shore Street' and is referred to locally just as 'The Street'. The name Applecross applies to all the settlements around the peninsula, including Toscaig, Culduie, Camusterrach, Sand, and many others."
Whatever you want to call it, with a long history, a phenomenal inn and restaurant (The Applecross Inn), and a landscape fit for a fairy tale, Applecross makes for an amazing seaside stop. If you're looking for a lot of solitude and time with your thoughts, consider staying here a day or two: a walk along the windswept bay, warm tea in hand, is enough to soothe the soul. If you're driving the North Coast 500, definitely add it to your list.
Weymouth, Dorset, England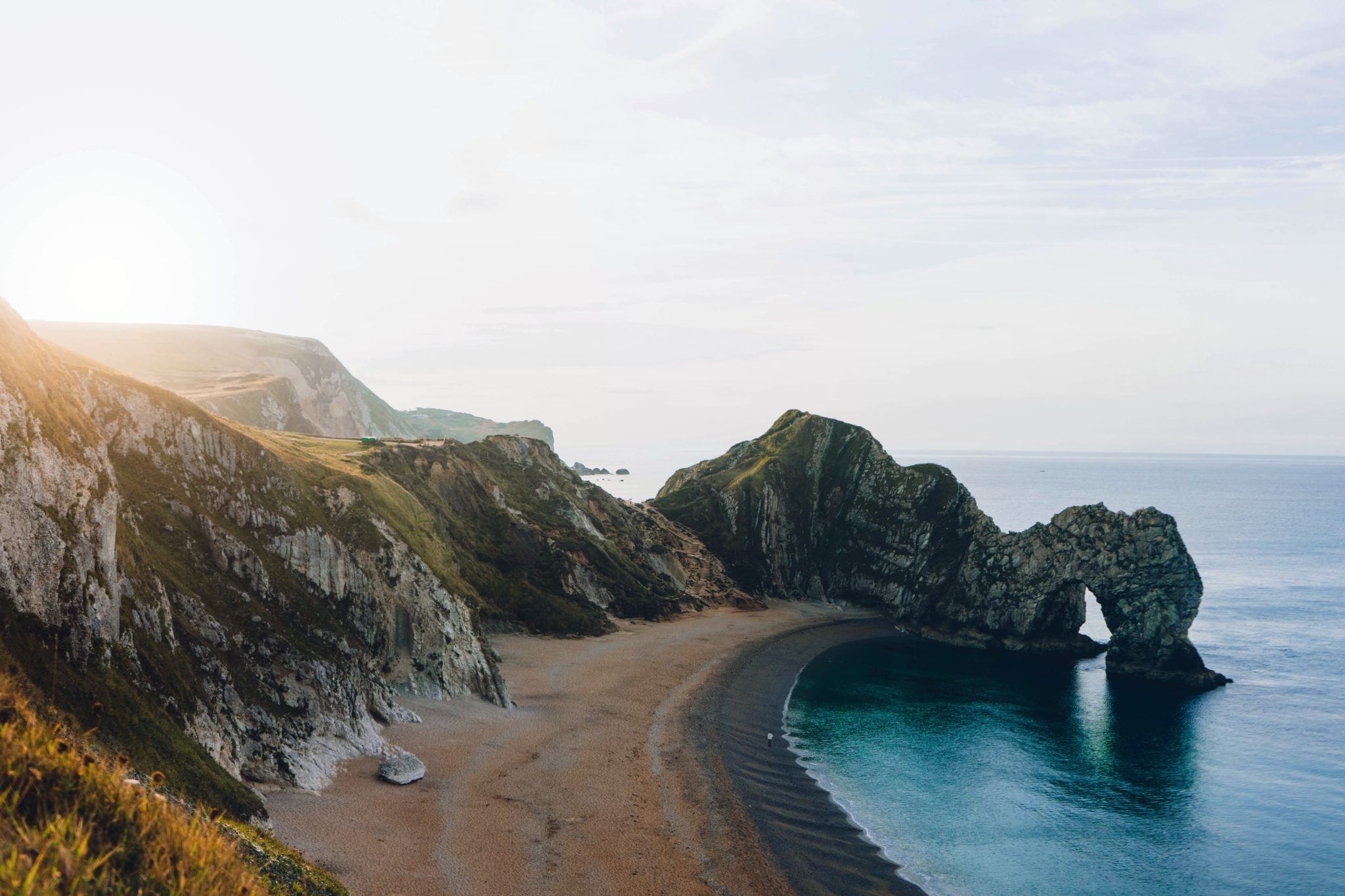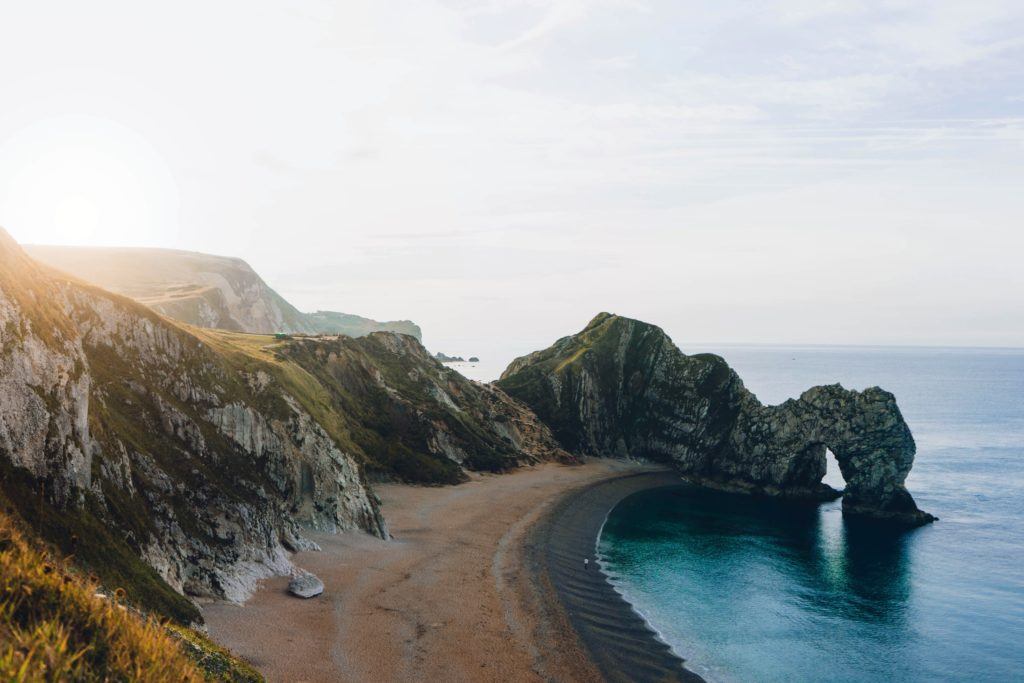 Weymouth is yet another English seaside town worth a place on this list, mainly for its incredible location: surrounded by the Jurassic Coast, there are so many nearby attractions that the town deserves at least a few days. Durdle Door is certainly one of the area's most famous spots for photography, and you can even walk to it from Weymouth (though it will take you all day, so plan accordingly). Weymouth's long sandy beach with colourful beach huts is the picturesque harbour town that so many of us envision when we go on a seaside holiday.
Other than a wander in the town and views of the Jurassic Coast, also check out Portland Island, connected to Weymouth by a causeway. There's a fantastic lighthouse as well as a host of local wildlife to discover.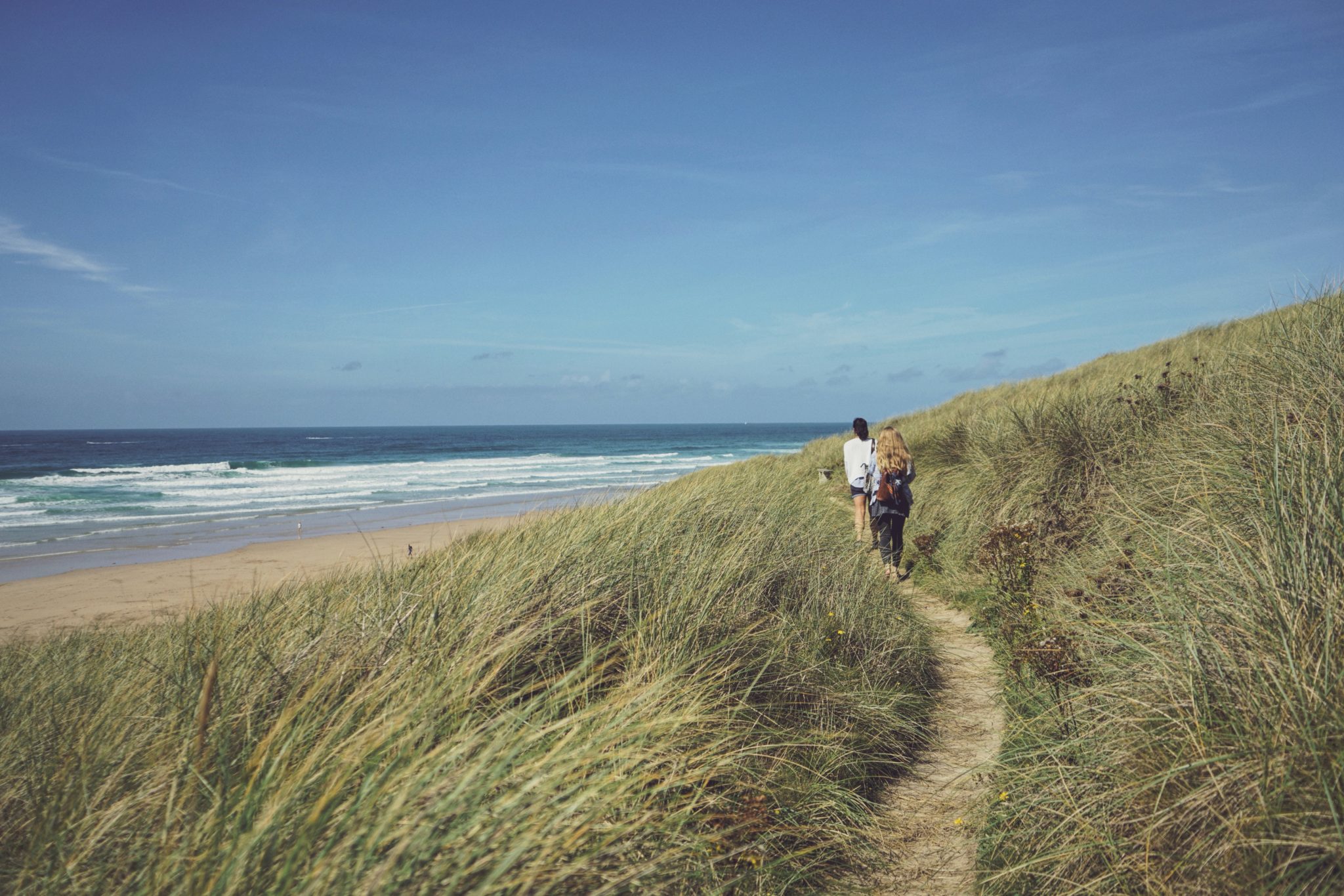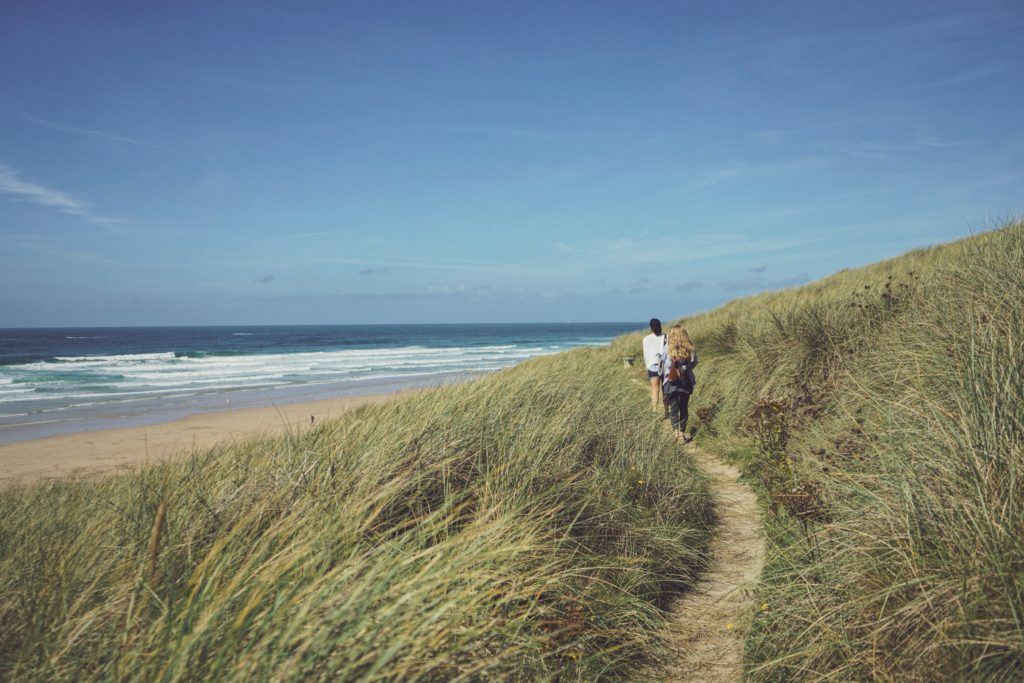 There's no way I could include every single seaside spot in the UK, as there are hundreds worthy of a mention; think Salcombe, Barton-on-Sea, Crosby, Robin's Hood Bay, Portstewart, Folkestone, Penzance, Bournemouth, Plockton, Southwold, Aberystwyth, and on, and on, and on. So what do you think? Did I include your favourite seaside town in the UK?