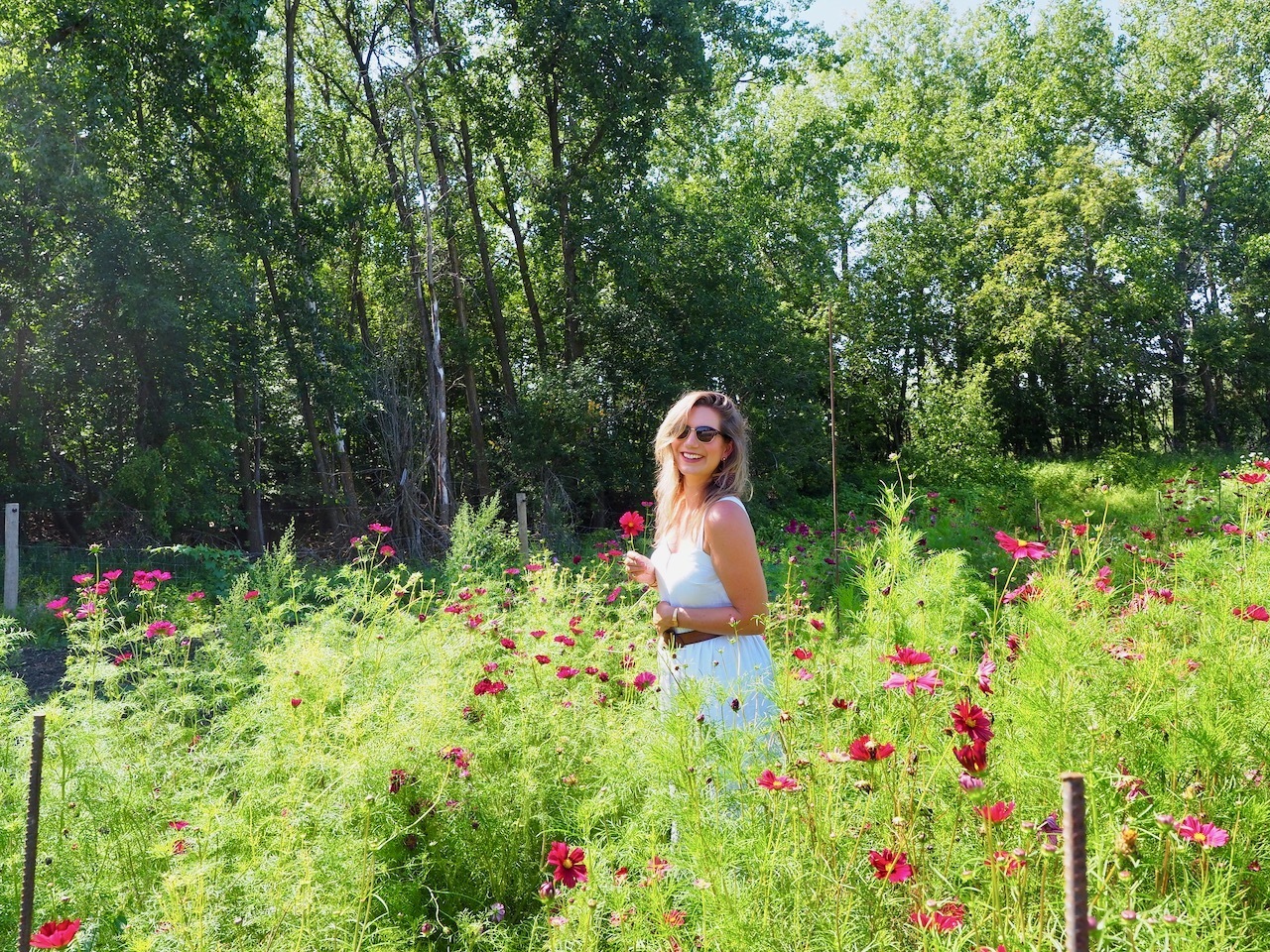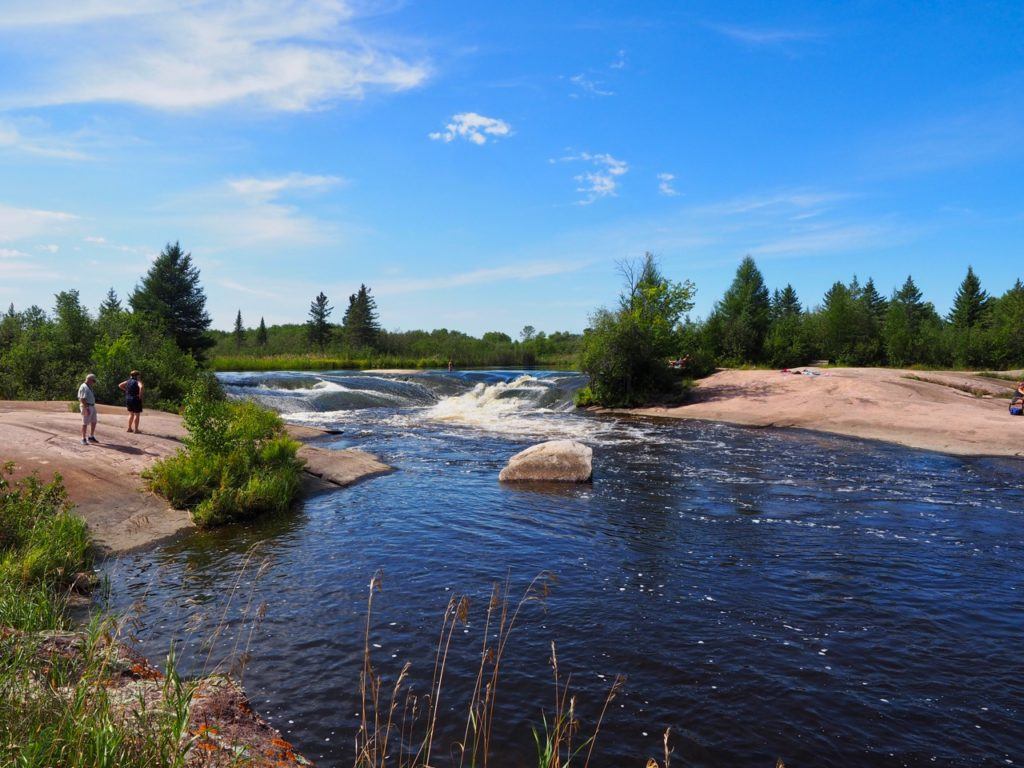 Since moving home to Manitoba, I've been overwhelmed by just how much there is to do and see in the province. This summer was always going to be about exploring locally as much as possible; after years checking out countries abroad, I figured it was time to explore close to home, too. Given the world's current dynamic, it made even more sense to keep my adventures local. It doesn't hurt that there are so many amazing summer day trips from Winnipeg to keep me busy!
This summer, I took longer trips to both Brandon and Swan Valley, both of which opened my eyes to what there is to do within a few hours drive. But for these summer day trips from Winnipeg, I wanted the locations to be easy to get to (within an hour or so by car) and places where I could explore outdoors, perfect for social distancing.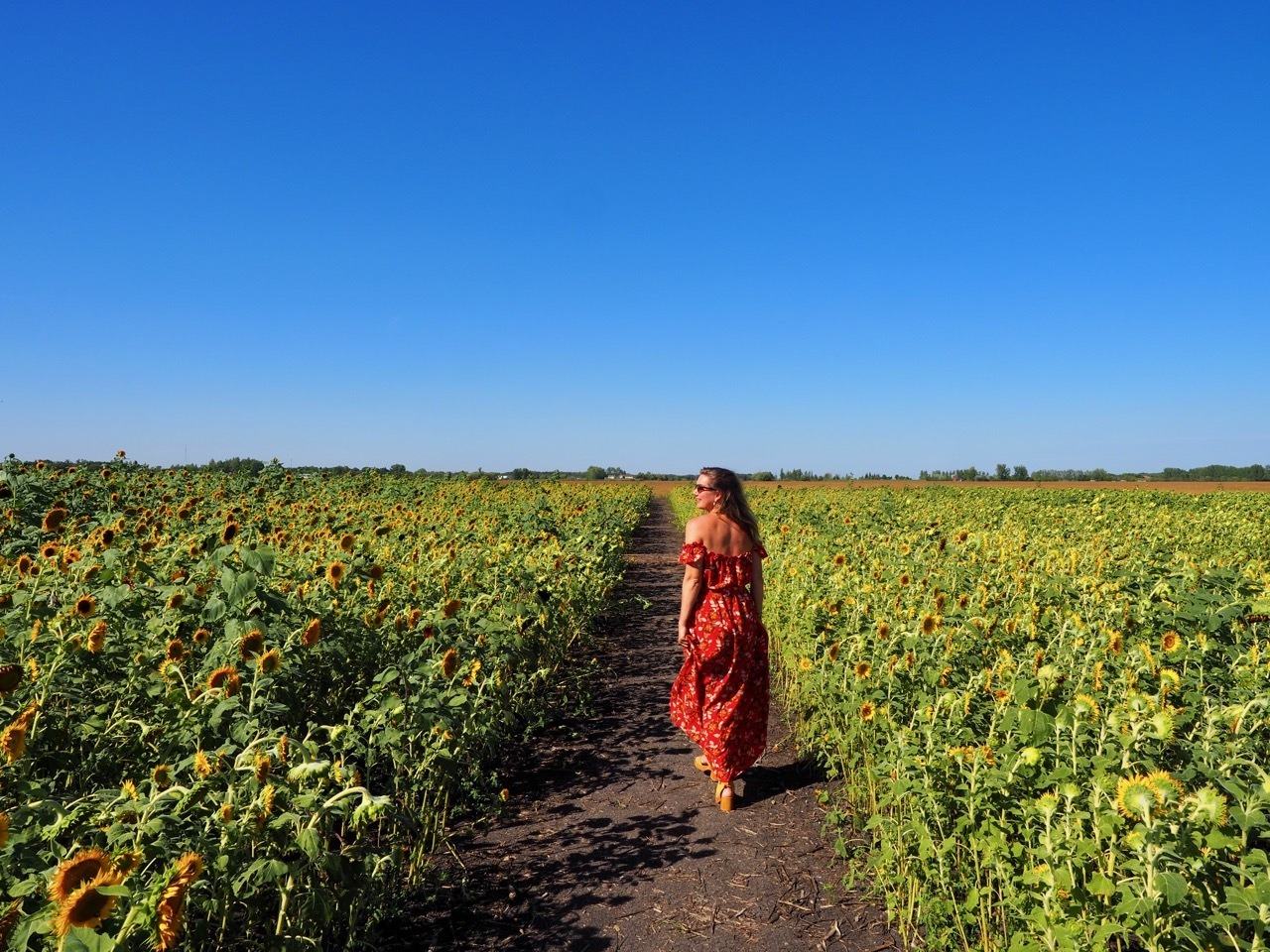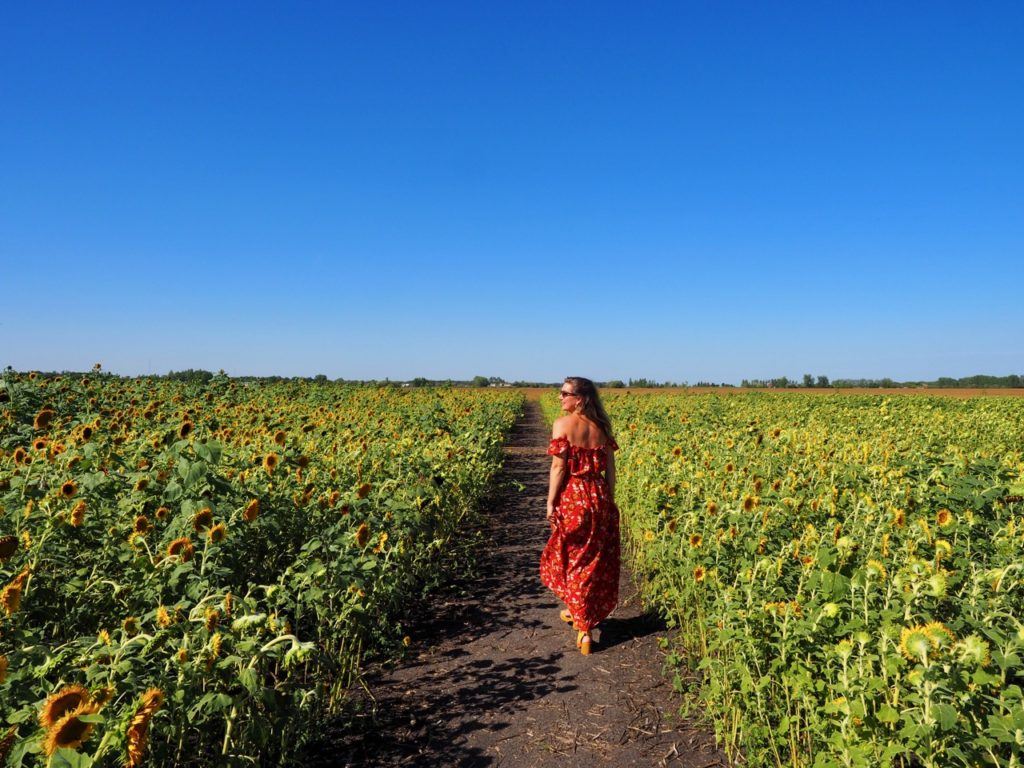 With the final days of summer fast approaching, I thought it would be cool to see as much as I could outside of Winnipeg, so came up with a plan: I'd visit one location in every direction, north, south, east, west. And because I'm so used to travelling solo, I wanted to bring along people I love, creating Manitoba memories that would forever mark this summer as the time I explored so much so close to home.
So without further ado, here are my picks for the best summer day trips from Winnipeg.
I would like to honour and acknowledge that Winnipeg and its surrounding land is located within Treaty 1 Territory, the traditional lands of the Anishinabe (Ojibway), Ininew (Cree), Oji-Cree, Dene, and Dakota peoples, and is the birthplace of the Métis Nation.
North: Lockport and St. Andrews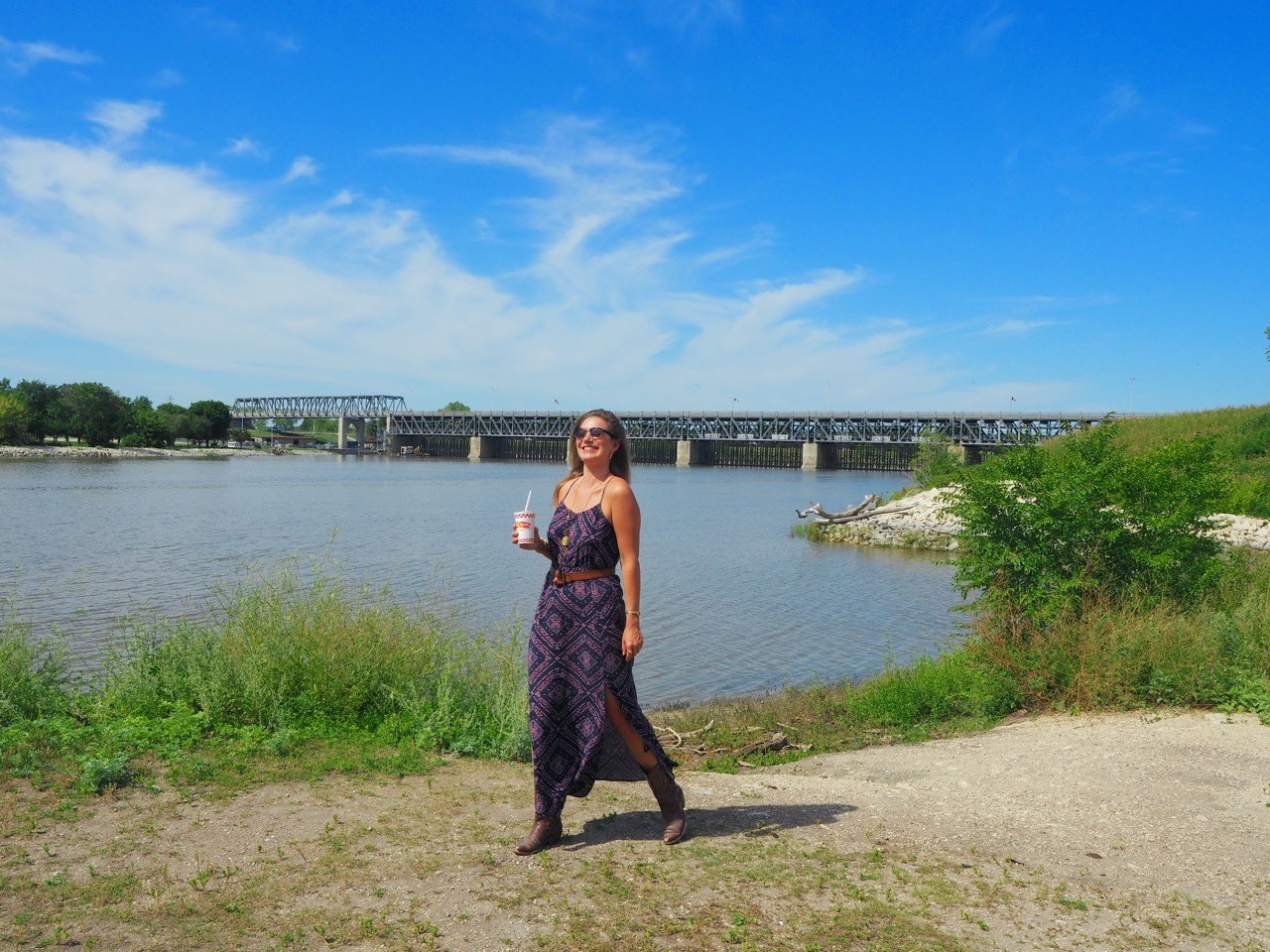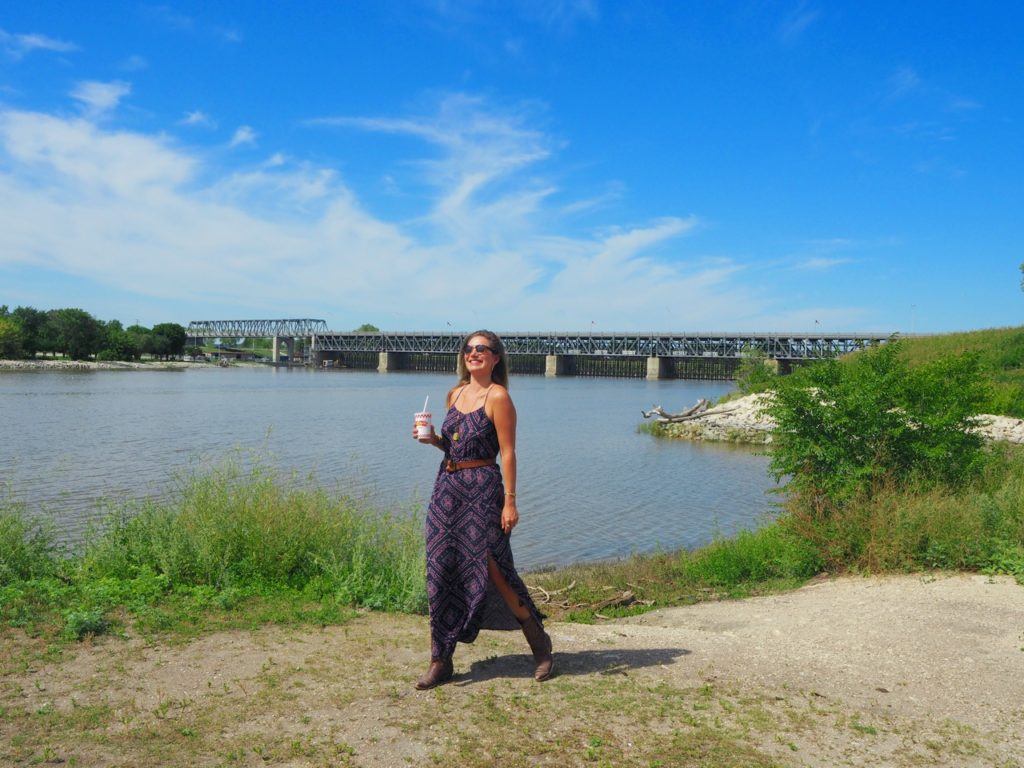 I'm biased, because driving to Lockport, north of Winnipeg, is one of my very favourite day trips from the city, one I take a few times every summer. In fact, it's the day trip I always take visitors on during the summer, because it's just so much fun and so beautiful.
Located on the Red River and approximately 28 kilometres north of Winnipeg, I always take Henderson Highway to get to the town of Lockport. Personally, this route has a lot of nostalgia for me as I spent the first few years of my life in a house on Henderson Highway near Lockport. The real kicker for taking this route, though? You have immediate access to some of the best diners in Manitoba, namely Half Moon, Sonia's Stand, and Skinner's.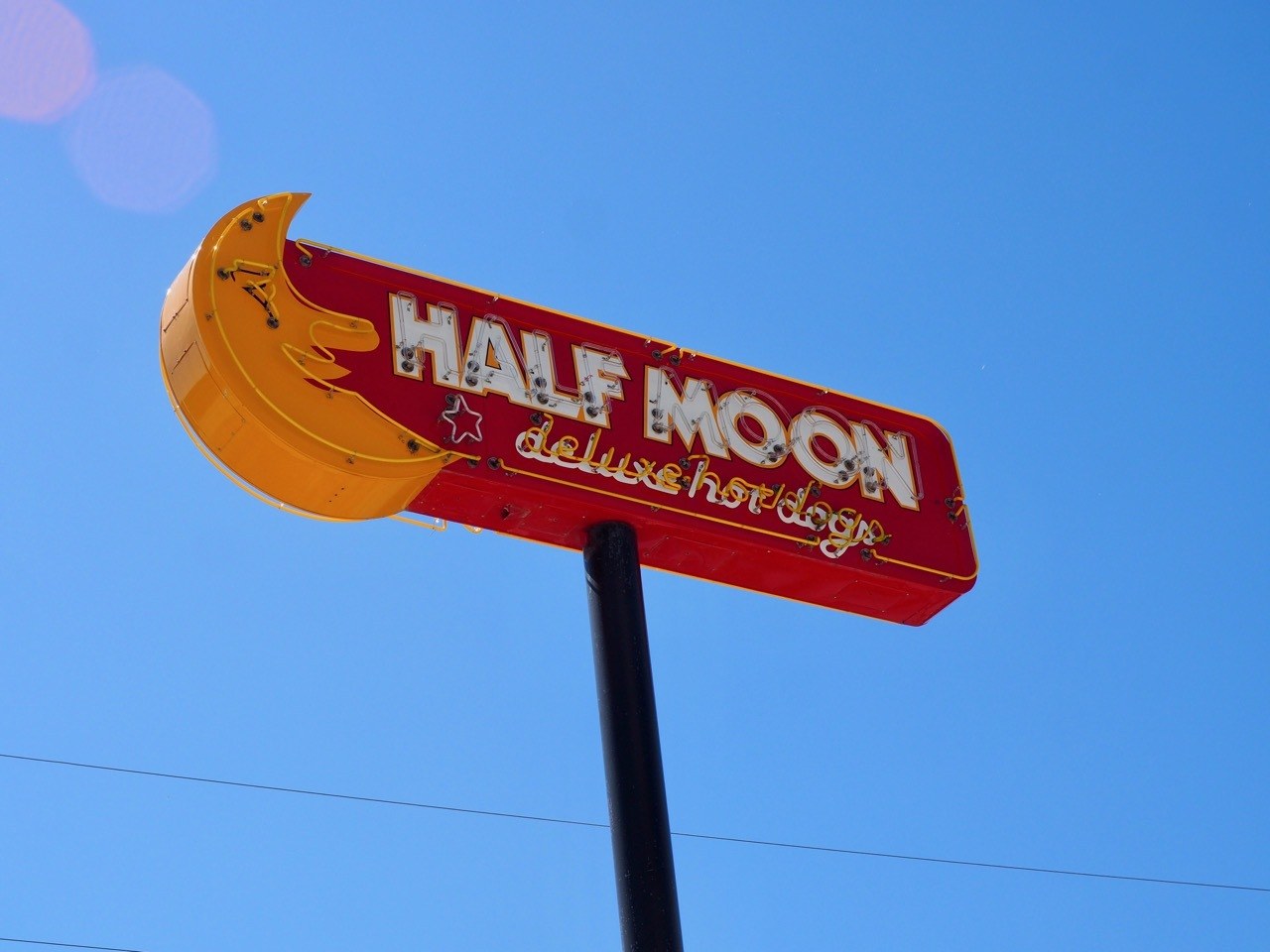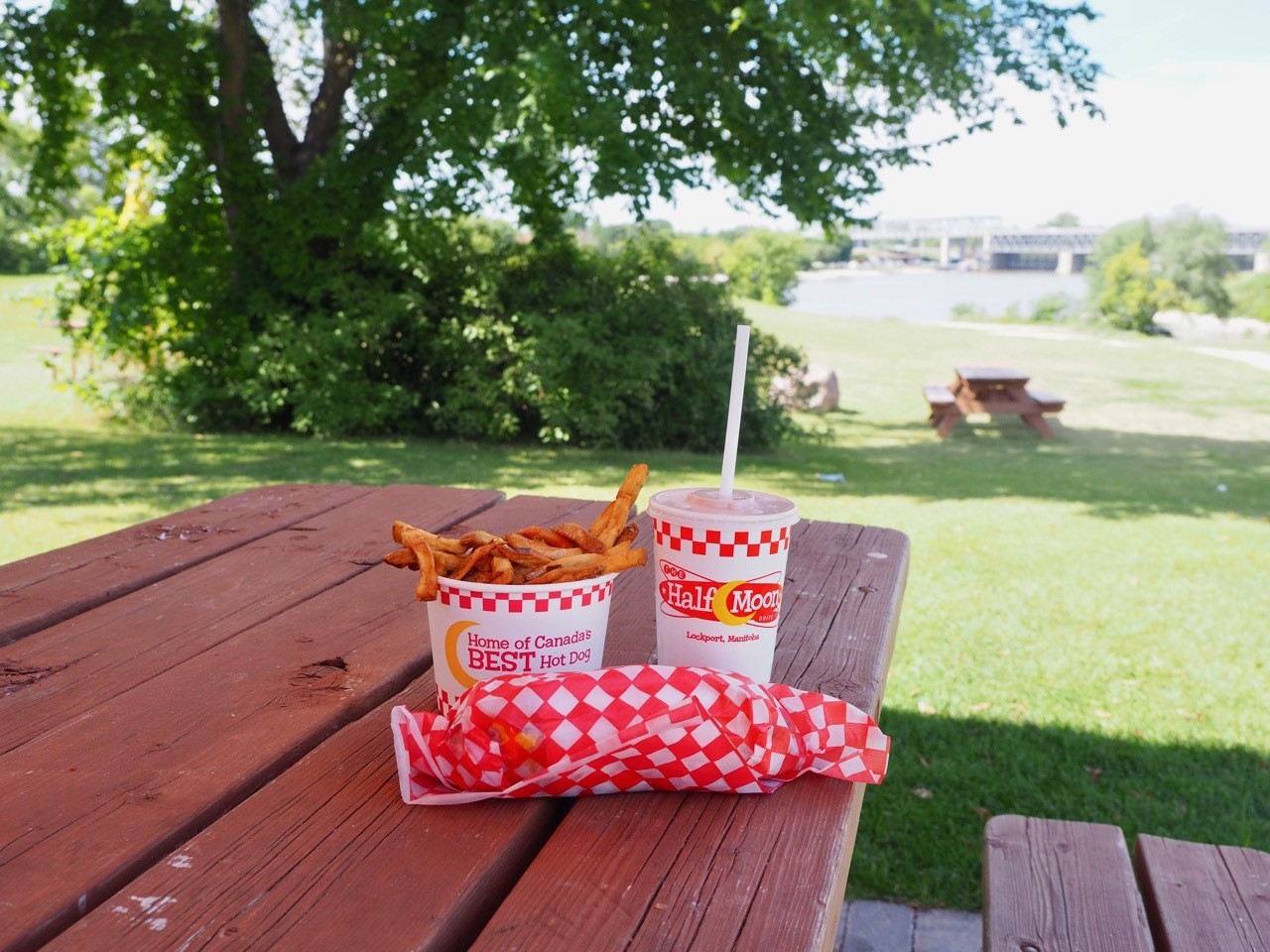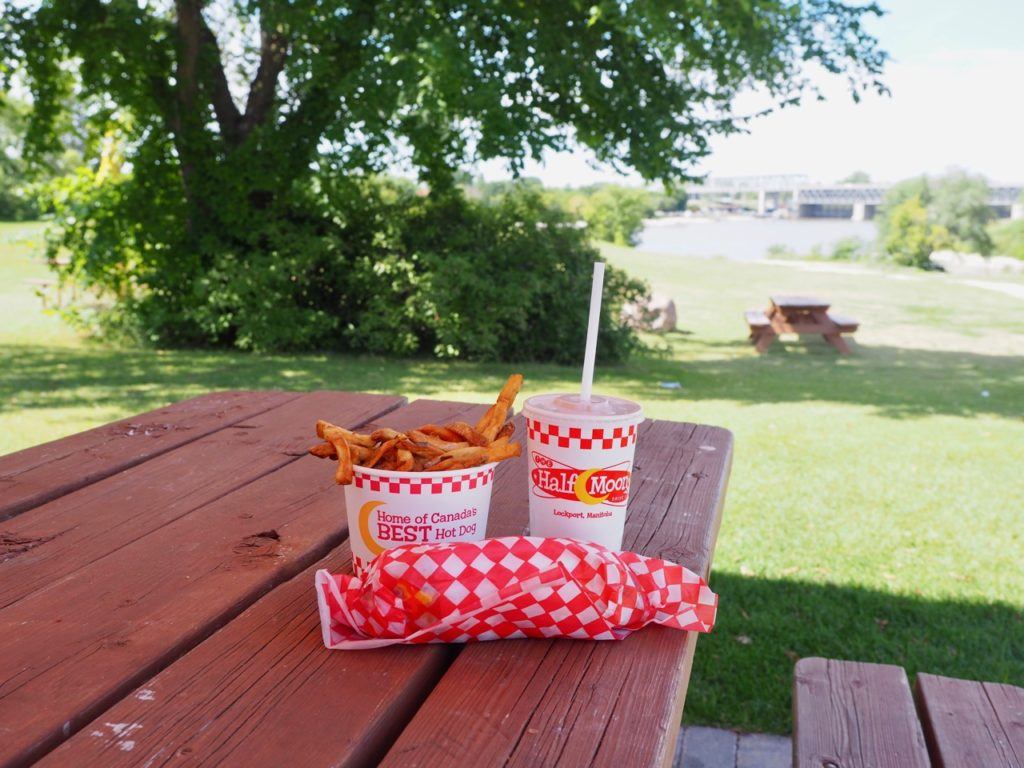 For this particular trip, I chose to take my mum and her boyfriend to Half Moon, namely because I wanted to eat at the picnic tables near the river. Famous for their "moon dogs", the food was every bit as delicious as I had hoped. The current protocol for social distancing and safety at Half Moon was also excellent (currently, only takeaway and outdoor dining are available).
After eating, we headed down to the river with our chocolate milkshakes and took in the St. Andrews Caméré Curtain Bridge Dam. At 270 metres (886 feet) in length and the only Caméré curtain-style dam in North America, I have so many memories of driving over this bridge as a kid.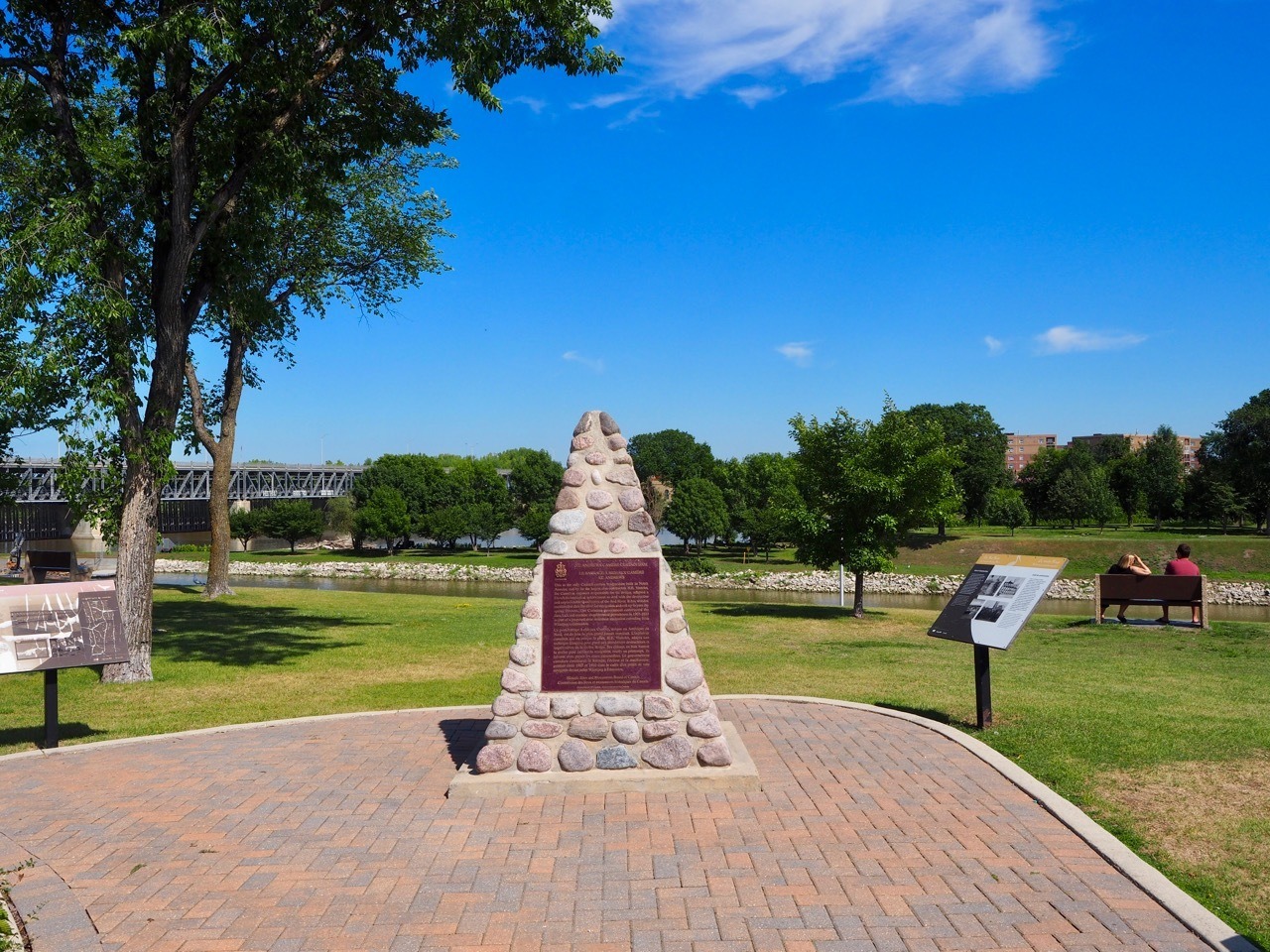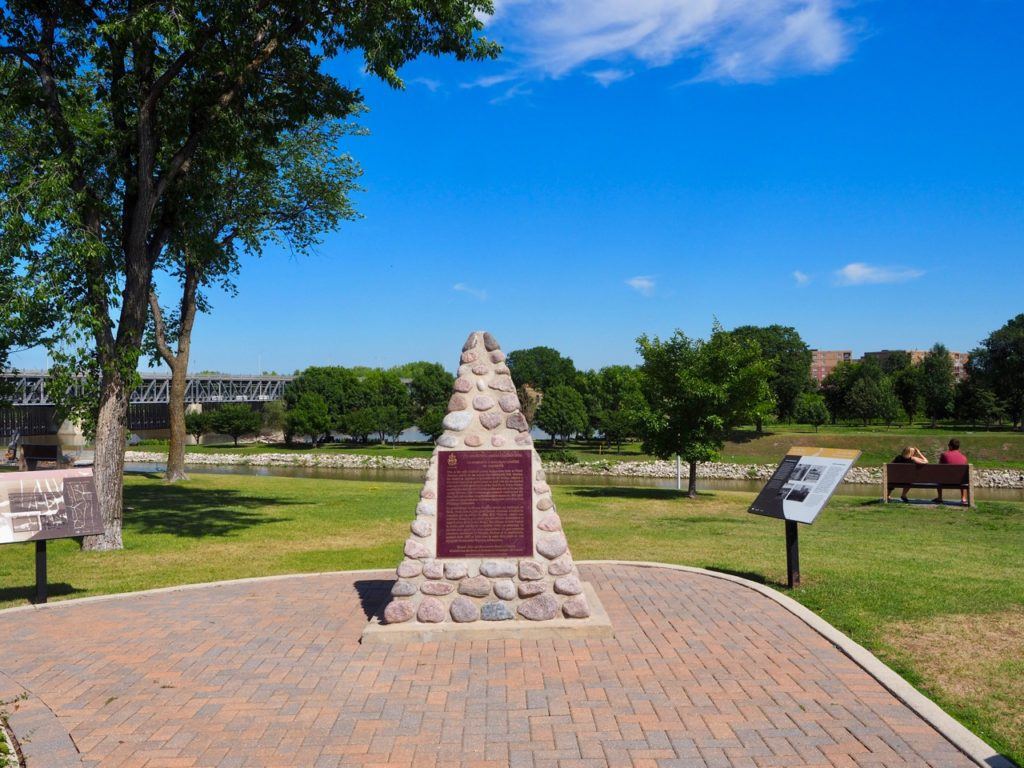 Back in the car, it was time to head to the other side of the river, where I could show off my favourite stretch of driving in all of Manitoba: River Road, along the Red River Provincial Heritage Park. My mum and boyfriend live in Ontario but have spent the summer in Manitoba, so it was so nice to show them just how beautiful Lockport and the municipality of St. Andrews can be.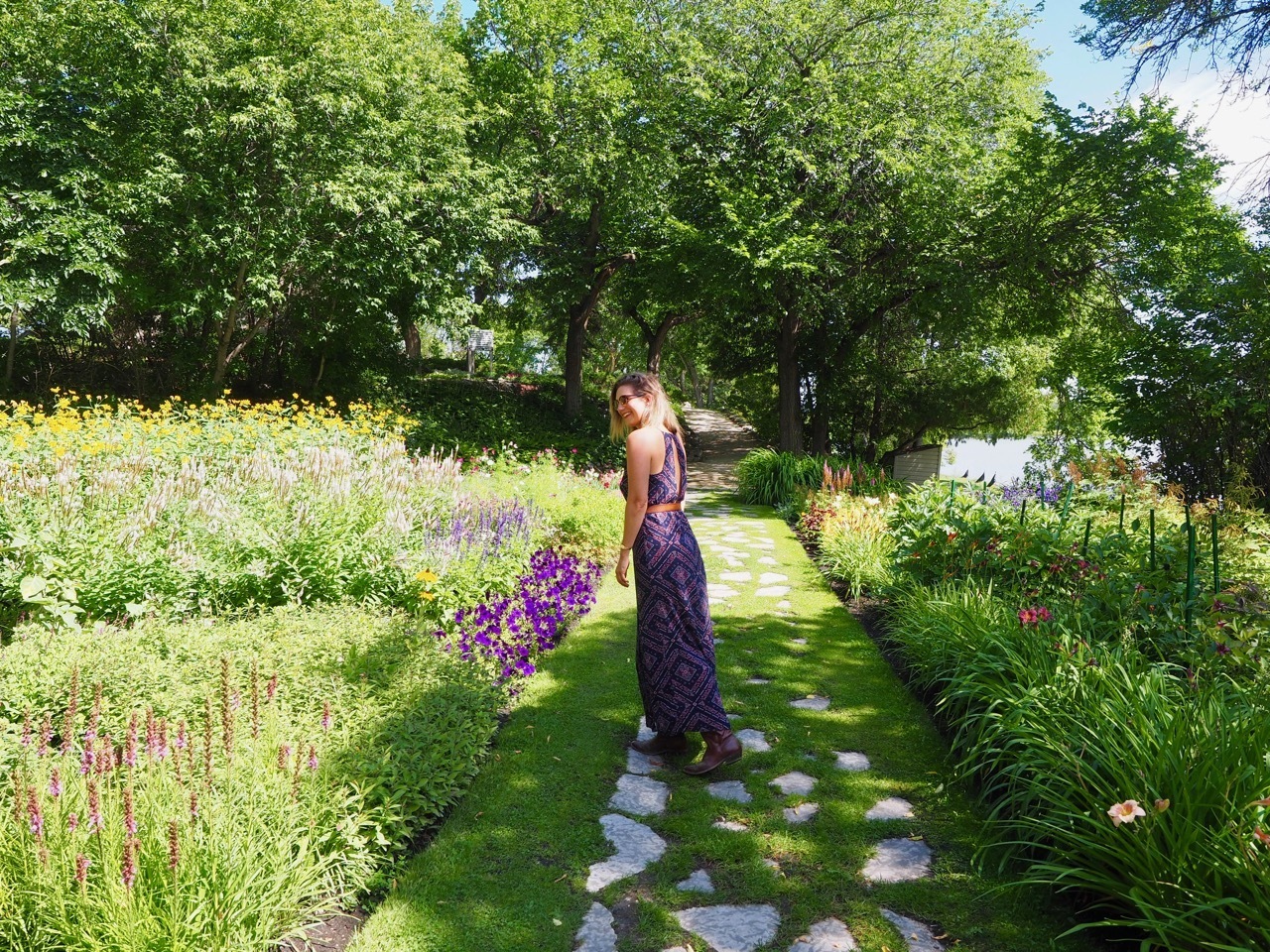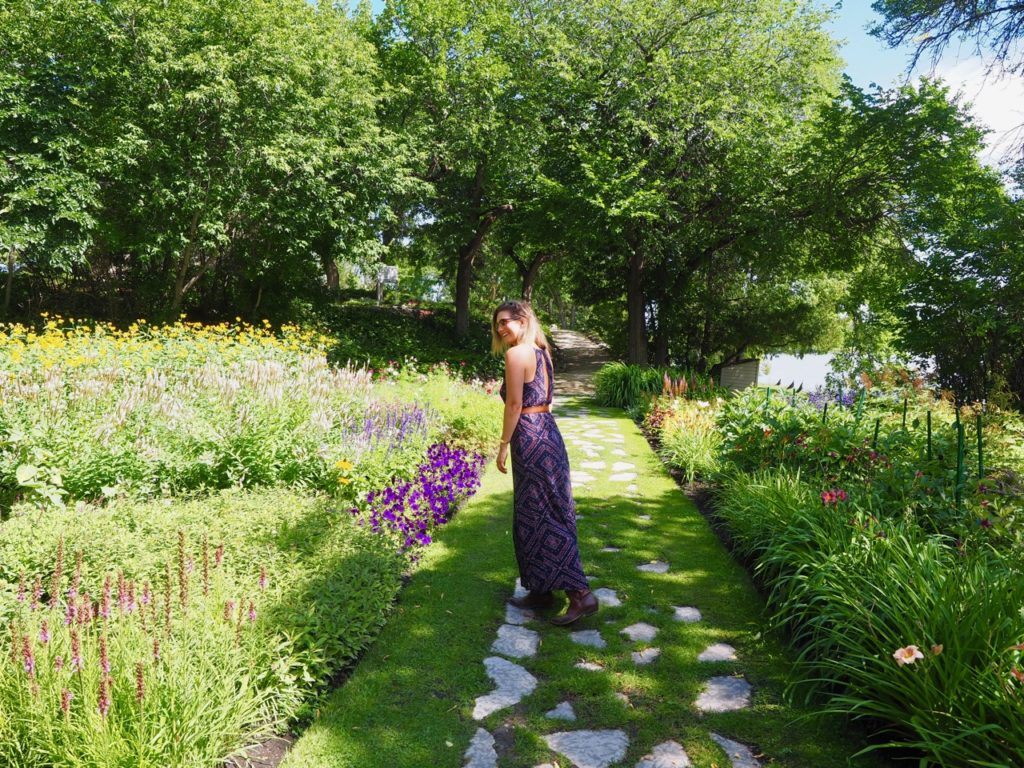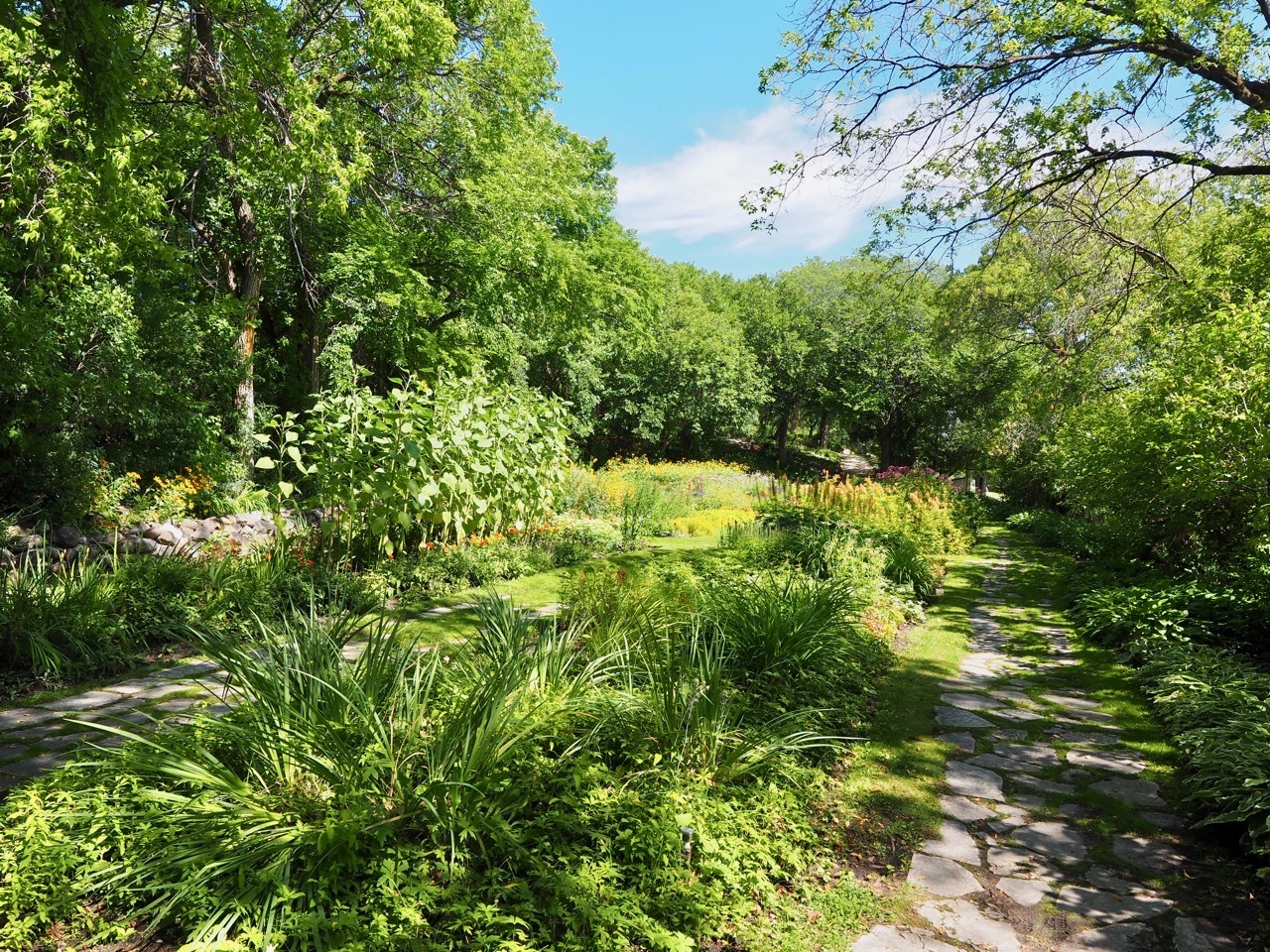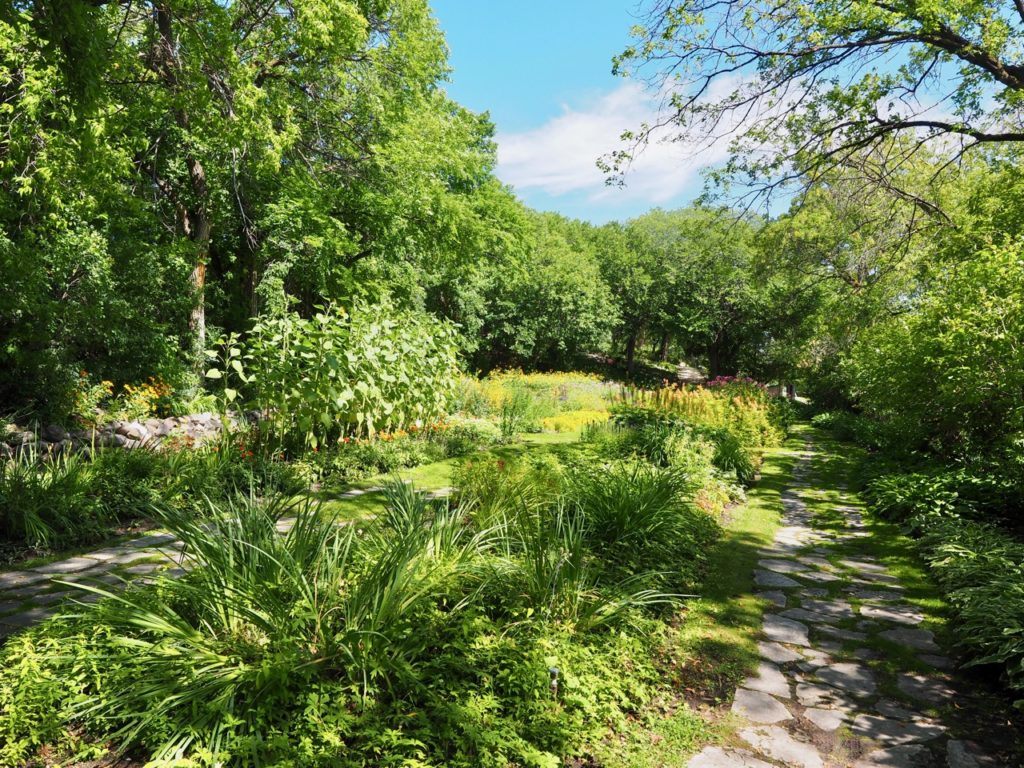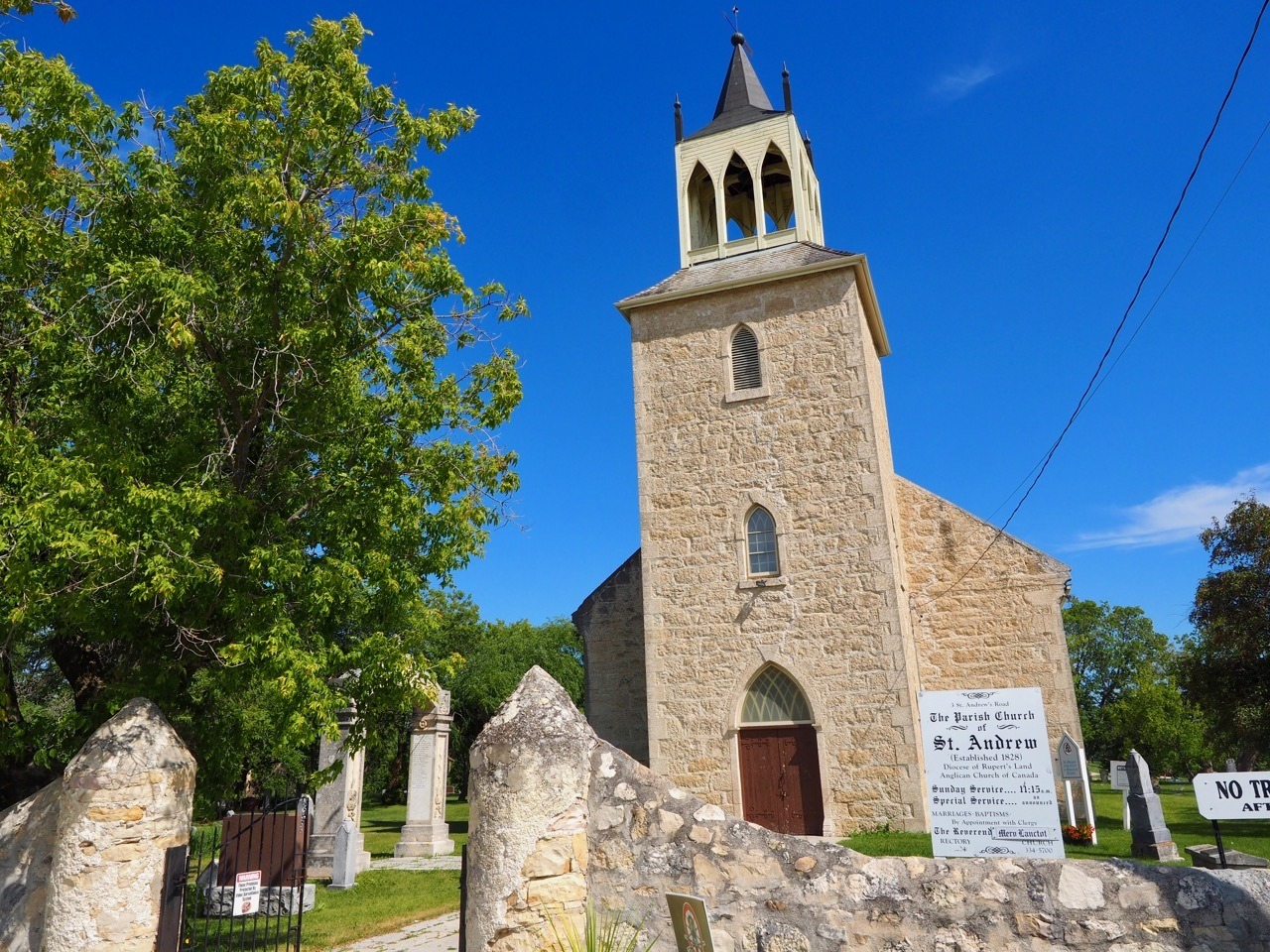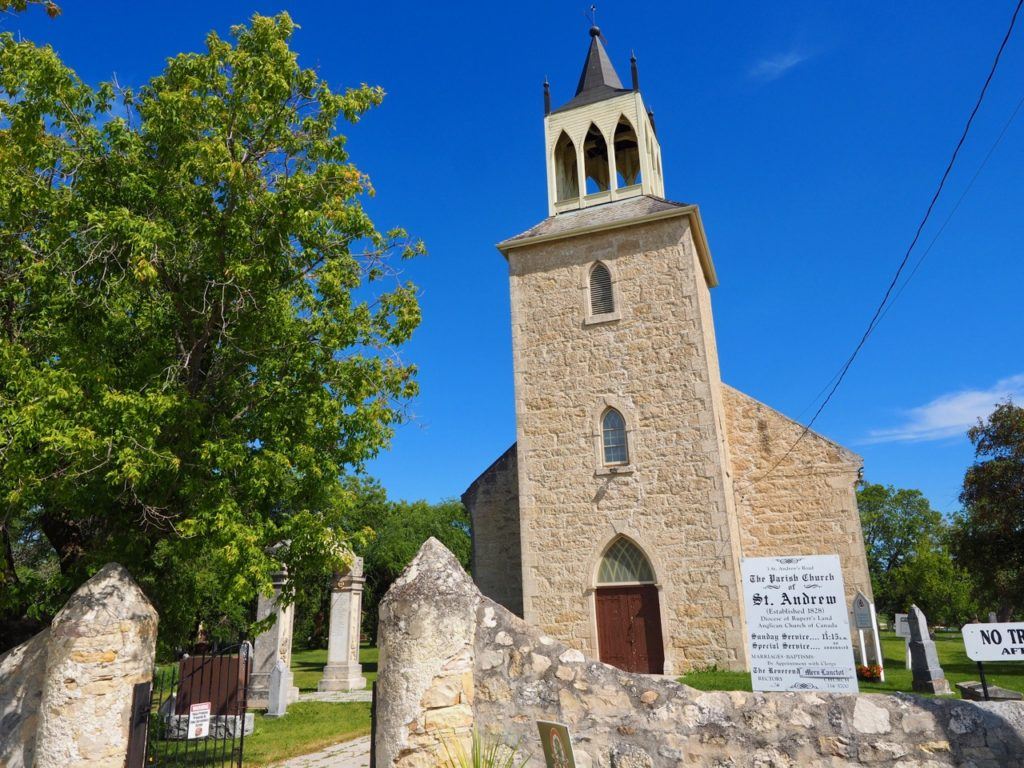 Though you can drive this road in about 15 minutes or so, I suggest taking your time, meandering along the river. With plenty of stops where you can take in the view and learn about the history of St. Andrews – many settlers came here in the 19th century – the road deserves an hour or two at the minimum. Stop at historic sites such as St. Andrew's-on-the-Red Anglican Church, Twin Oaks (a former girls' school), and Captain Kennedy Tea House, which is unfortunately closed for repair but still has beautifully maintained gardens in the summer.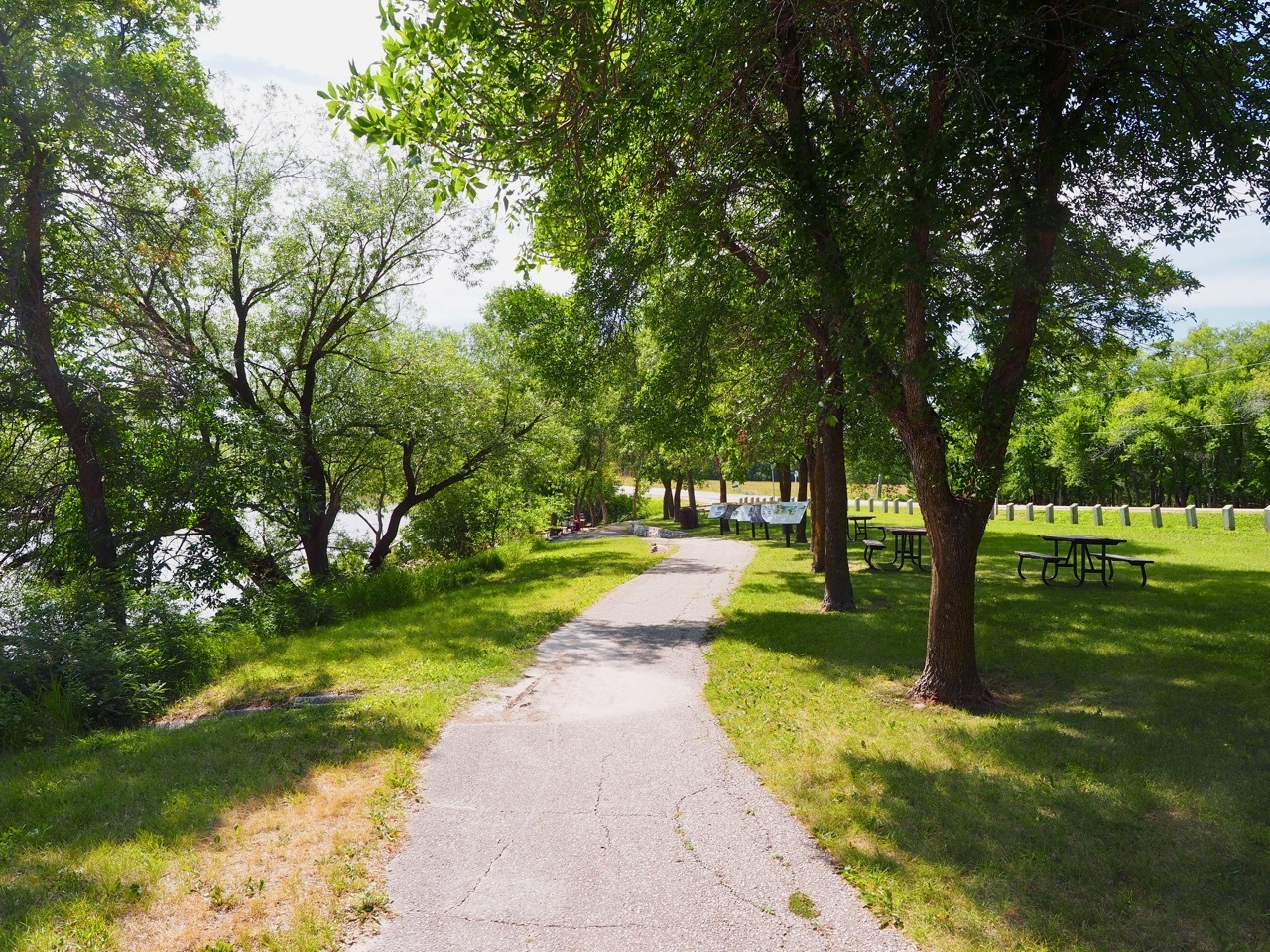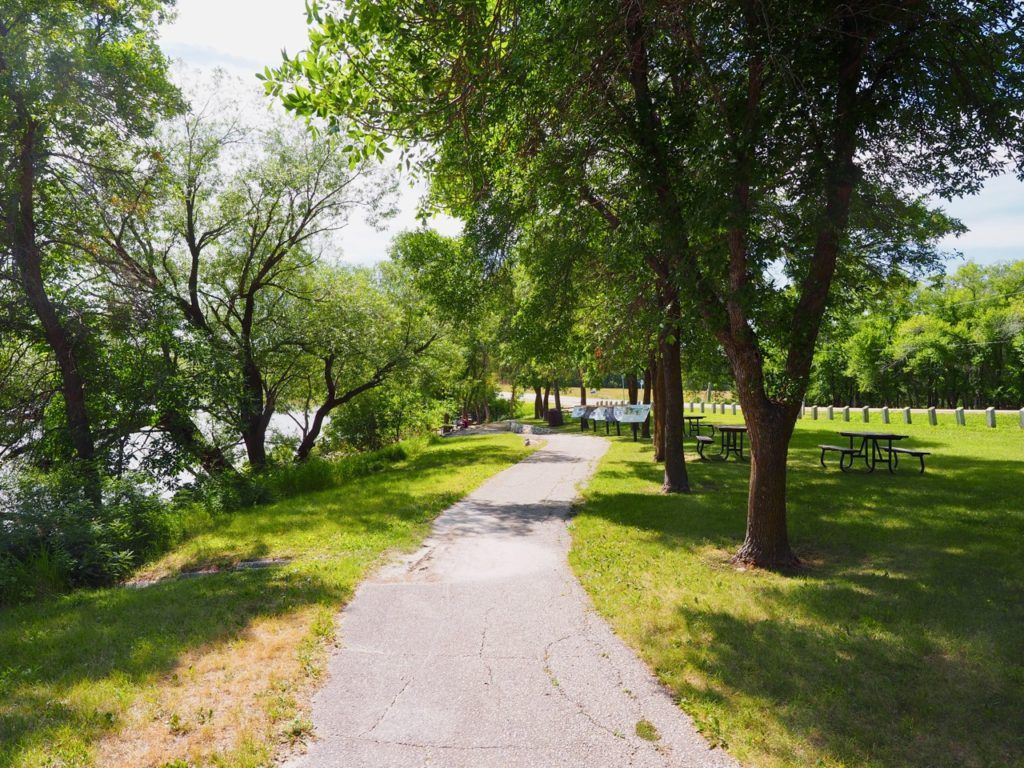 What else can you do in Lockport? With plenty of parks and walks to explore, plus excellent fishing options, there's a lot for outdoor enthusiasts. The town of Lockport has some cute shops, namely on Eveline Street. Next time, I'd also like to try the Brokenhead Wetland Interpretive Trail nearby, a wheelchair-accessible trail where you can learn about the Indigenous culture, history, and connection to nature that are so engrained in the area.
If you're looking for an easy, relaxing day trip out of Winnipeg in the summer, I definitely recommend Lockport.
South: A Maze in Corn, St. Adolphe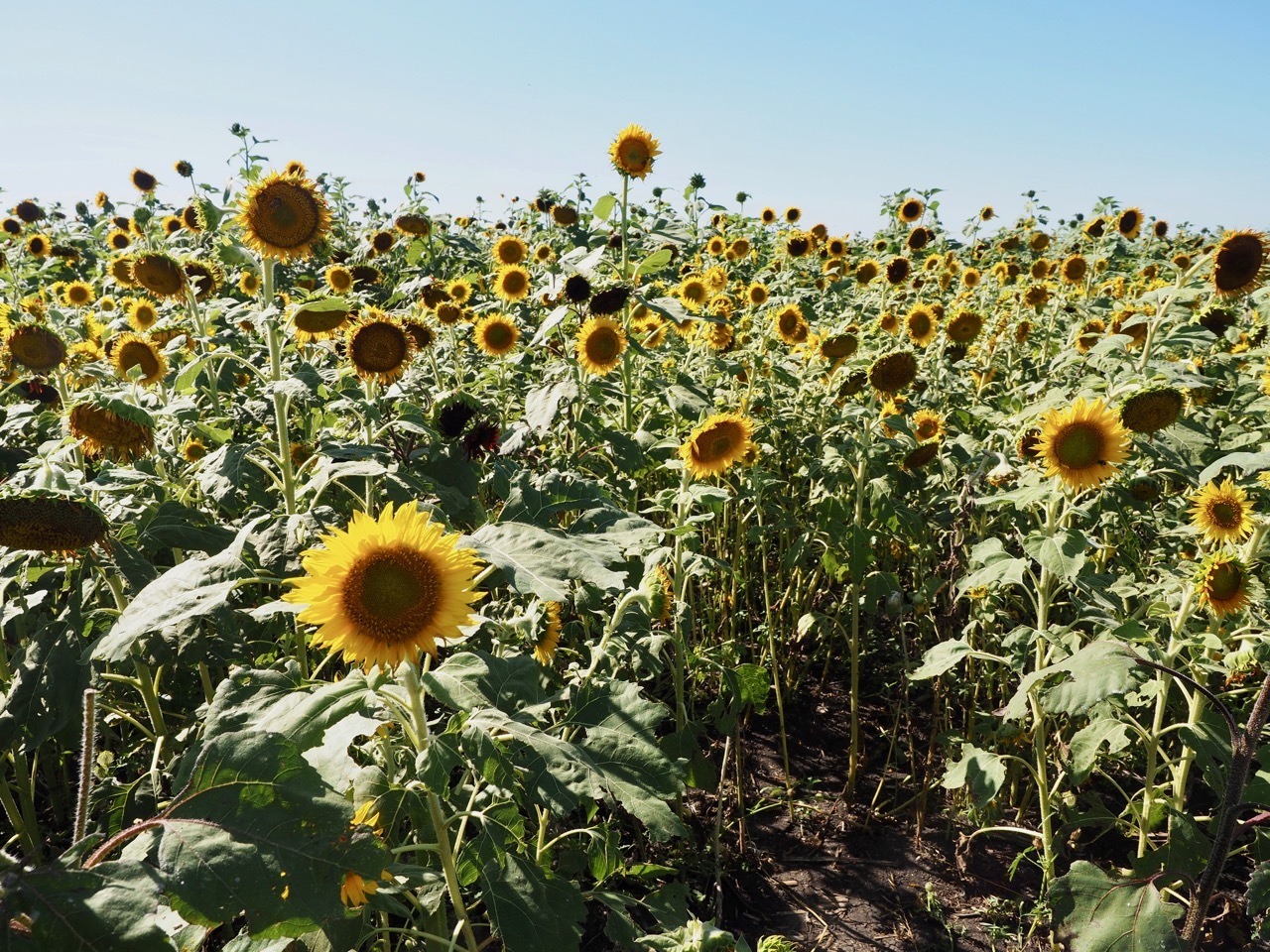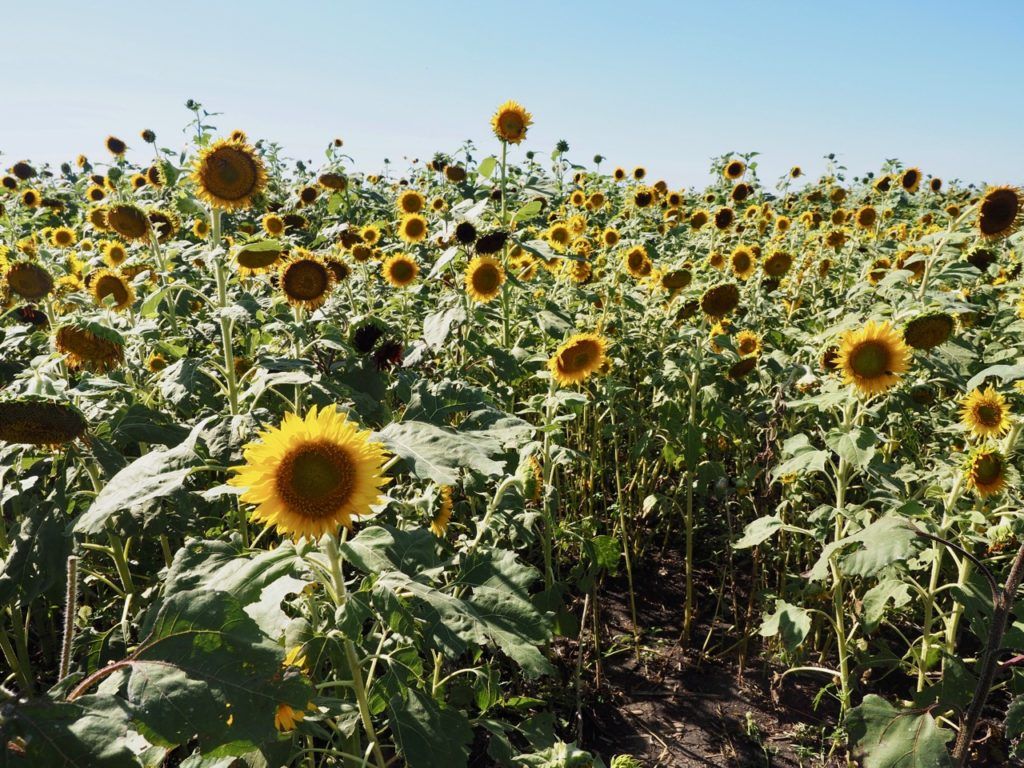 Found just 12 kilometres south of Winnipeg, the municipality of St. Adolphe is home to Manitoba's most famous corn maze: A Maze in Corn! Since moving back to Manitoba, this had always been on my list of must-dos, and I knew that this summer I finally had to try it out.
Jon and I drove out one sunny weekday, when there weren't many people there. We wanted to make sure we saw the Sunflower Expo as well as the maze; I love sunflowers very much, but I could never think of trampling or trespassing in a farmer's field. With the Sunflower Expo, I felt happy knowing that I could wander in and out of the sunflowers to my heart's content.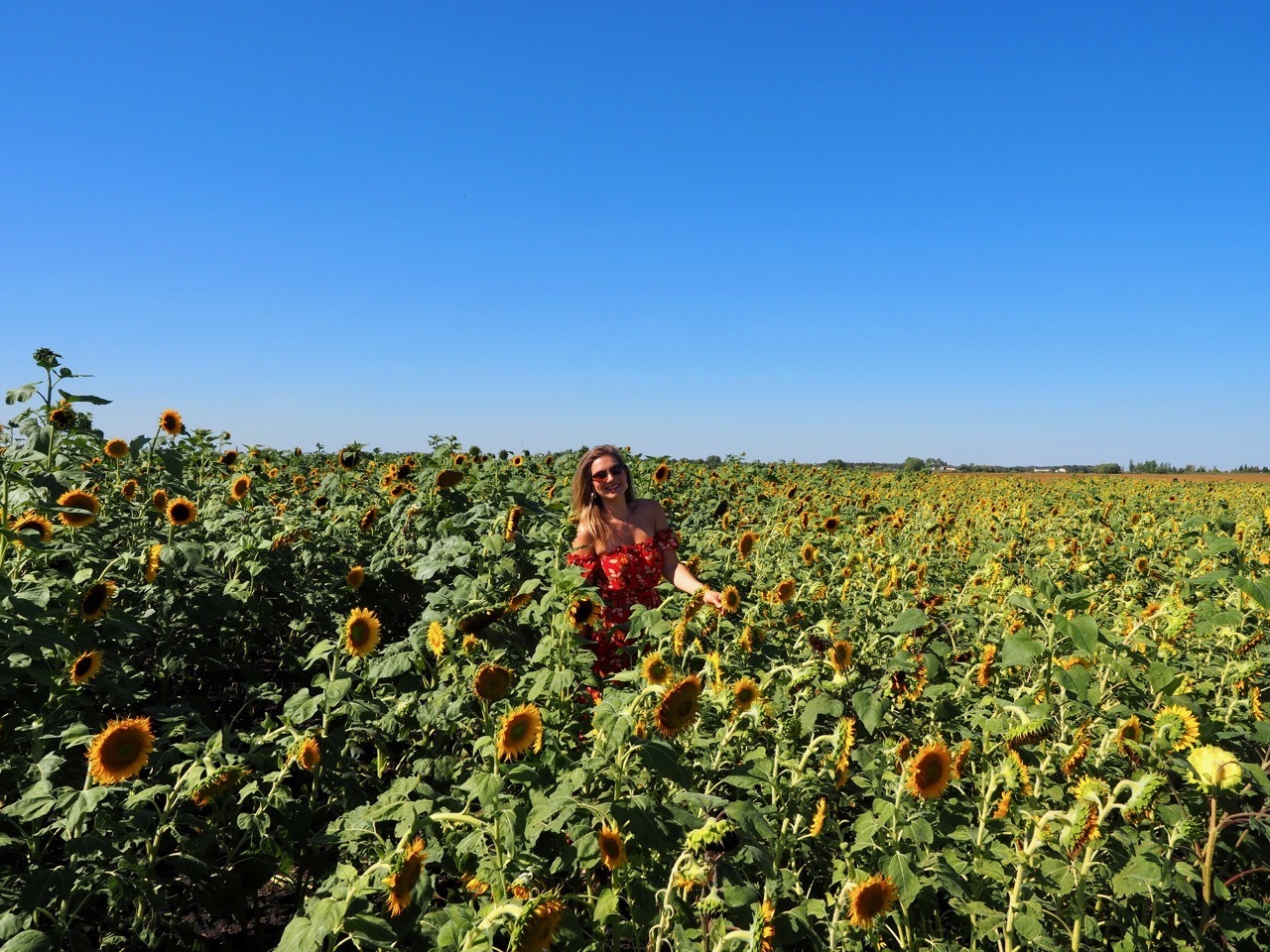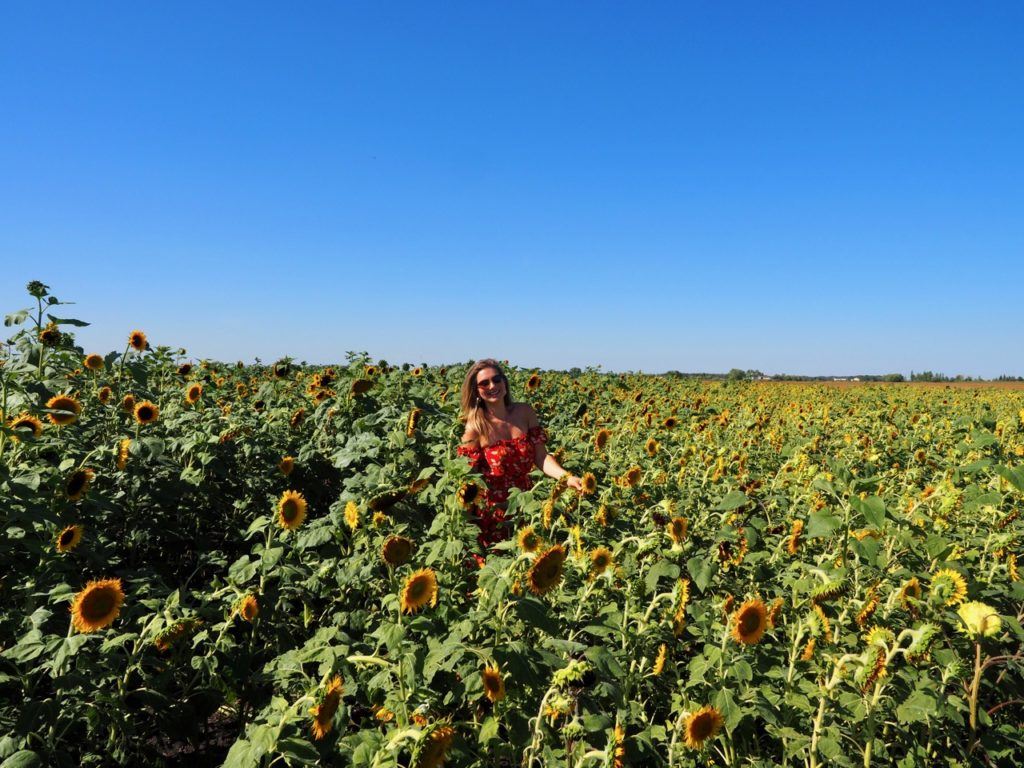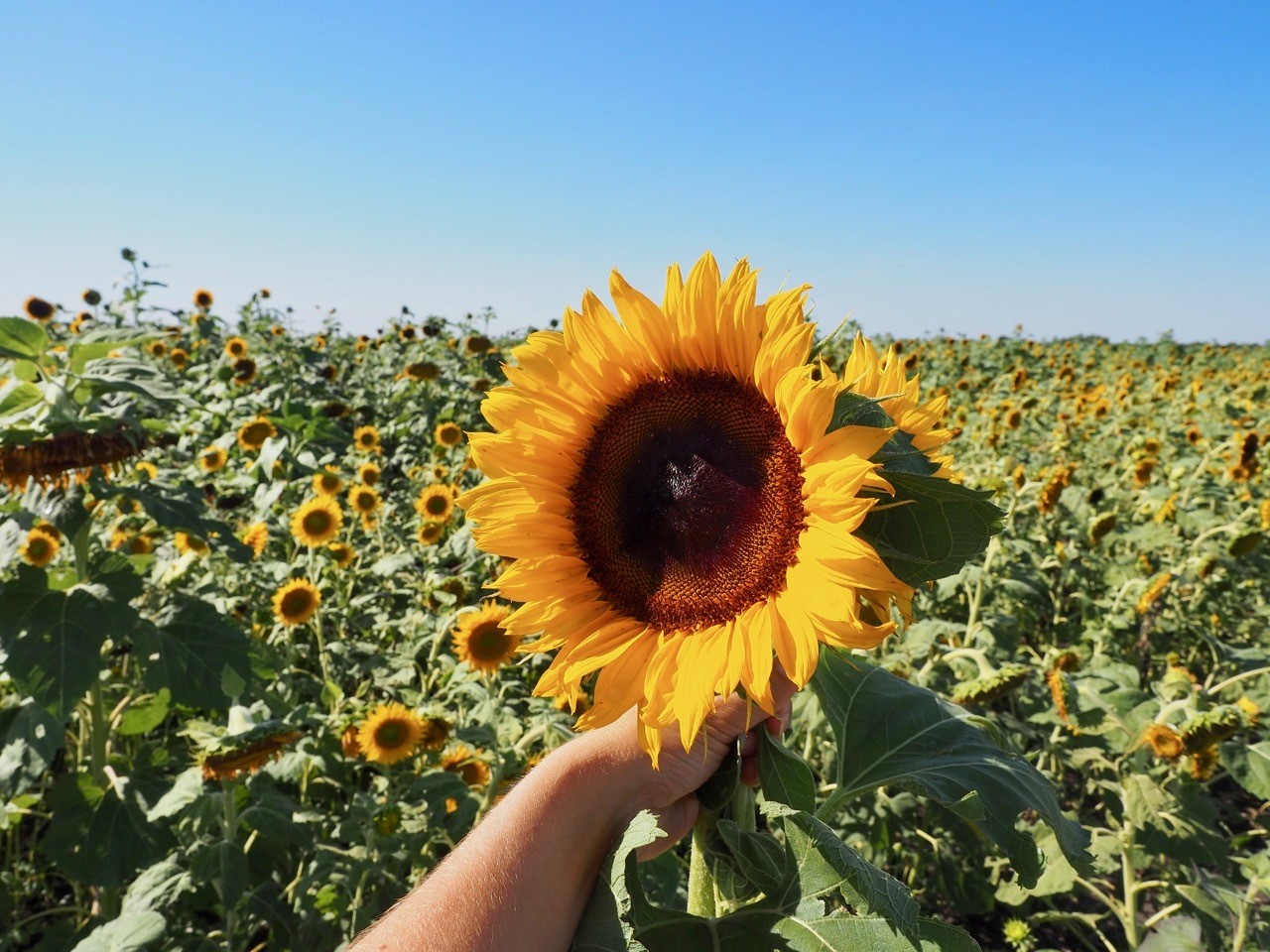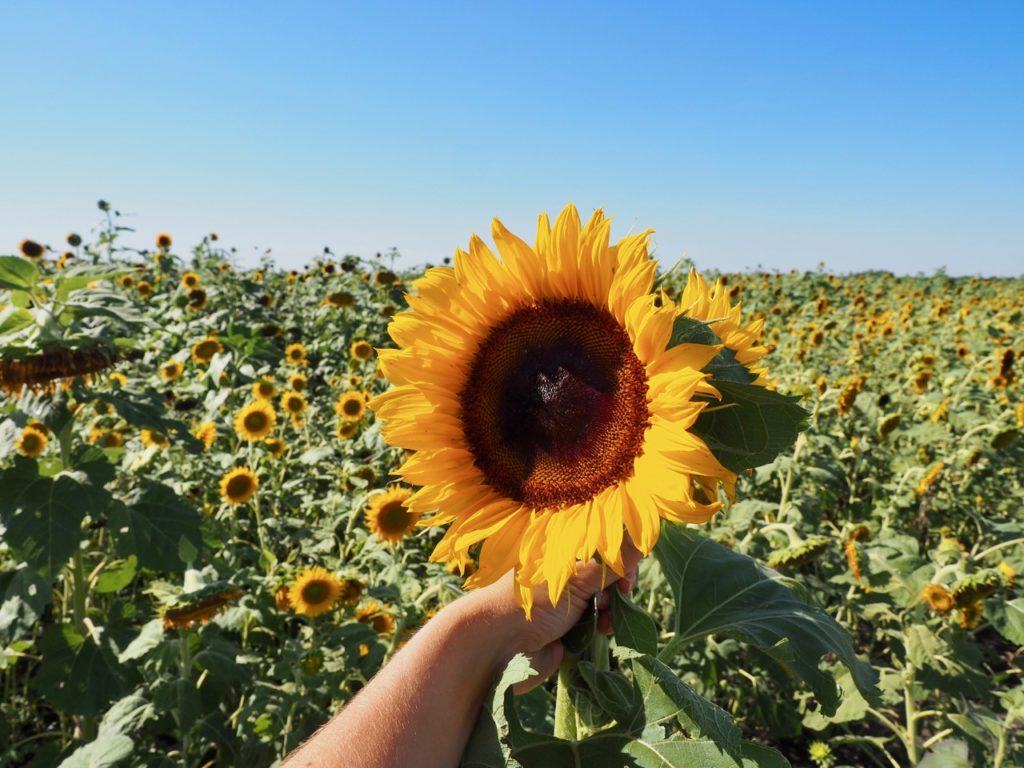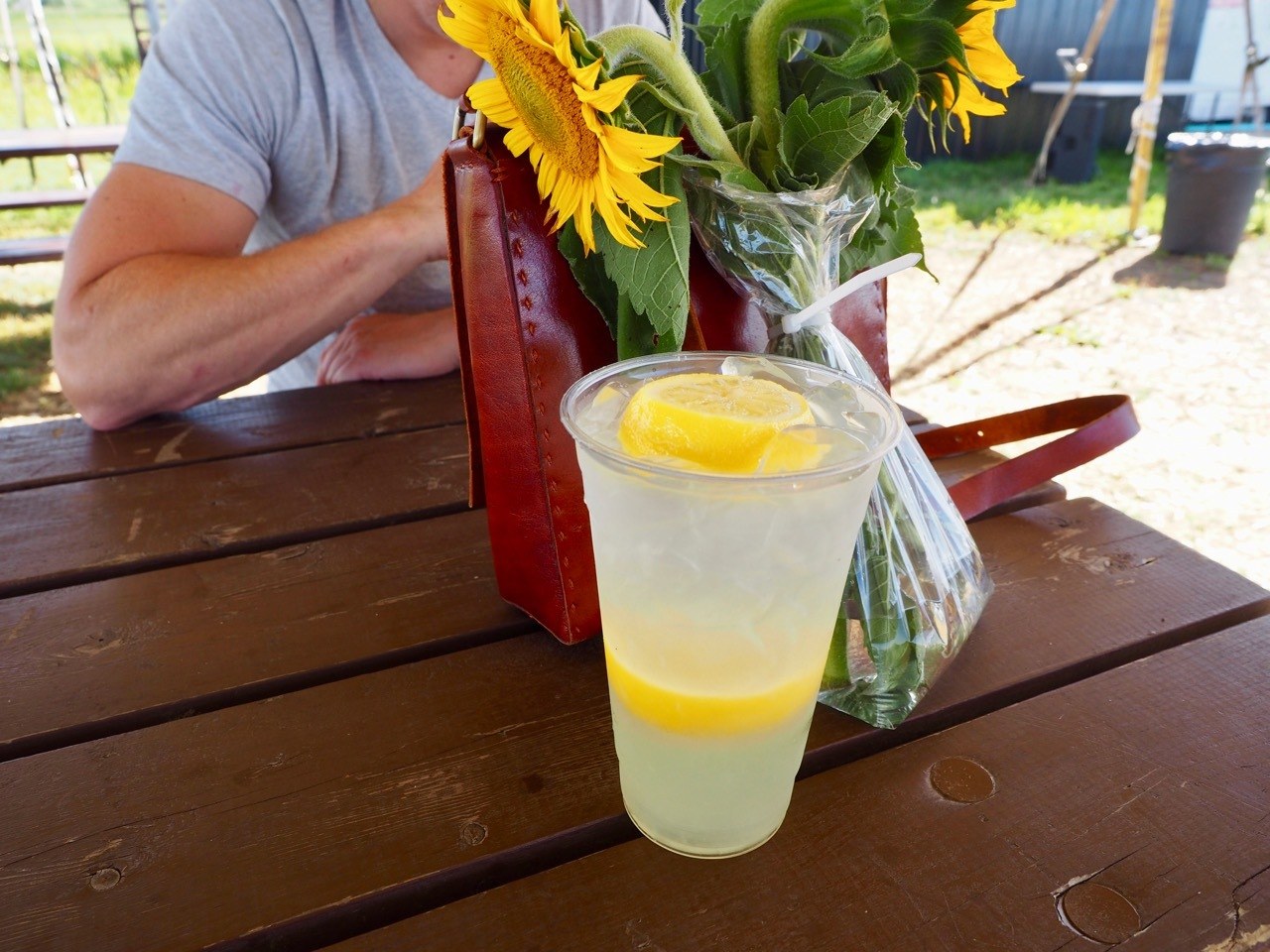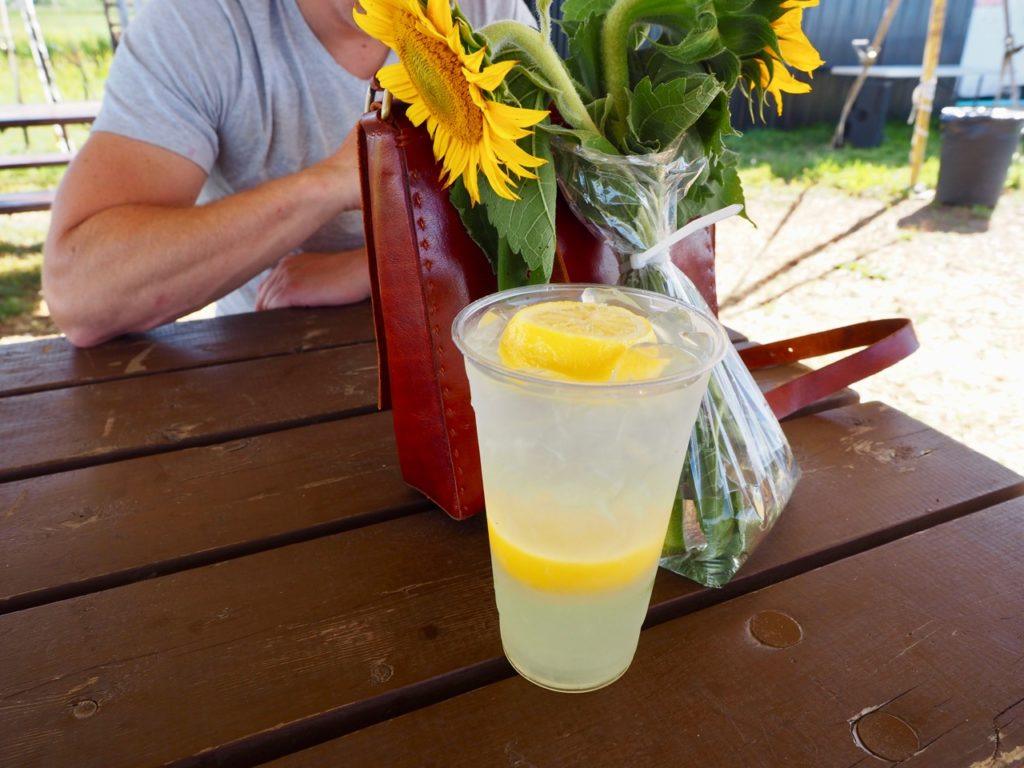 And wander we did… we spent about 45 minutes with the sunflowers, taking lots of photos and picking our favourite two (each person gets to pick one with the price of admission, although you can pay to pick more). We hung out in the shade with a whiskey and fresh-squeezed lemonade, and then headed back to the main part of the farm to see the goats, rabbits, pigs, and kittens. Finally, we decided to try the infamous corn maze.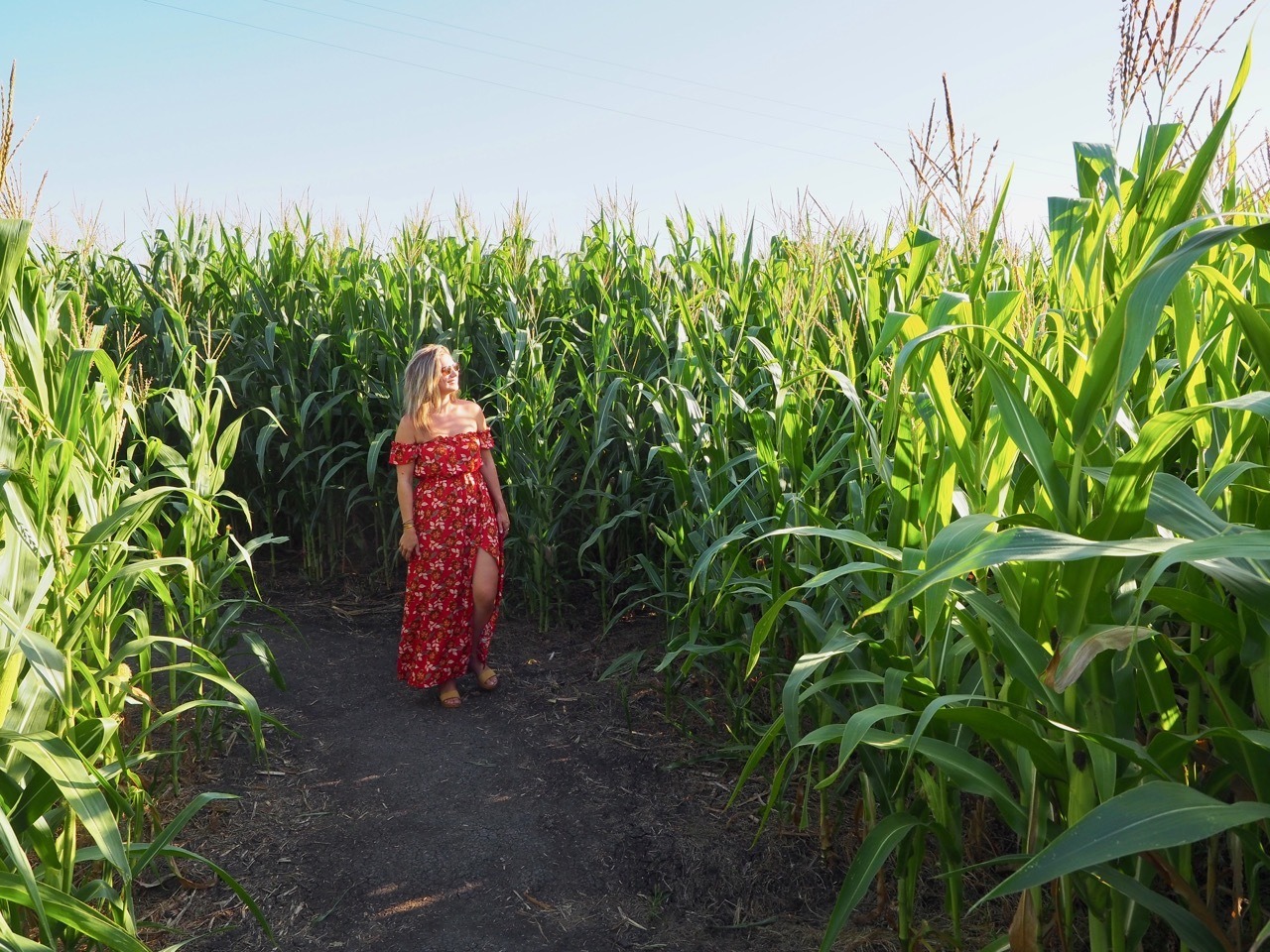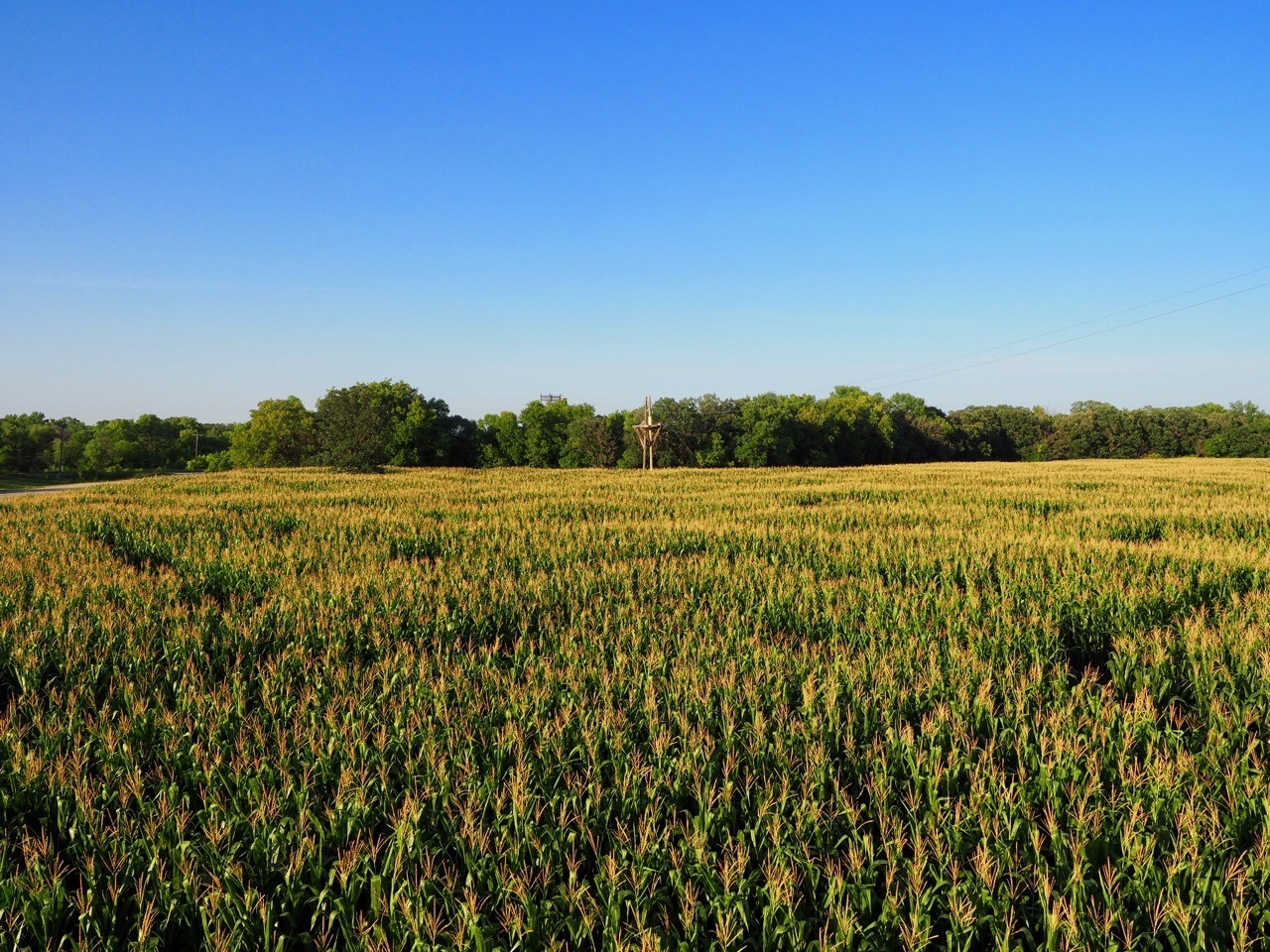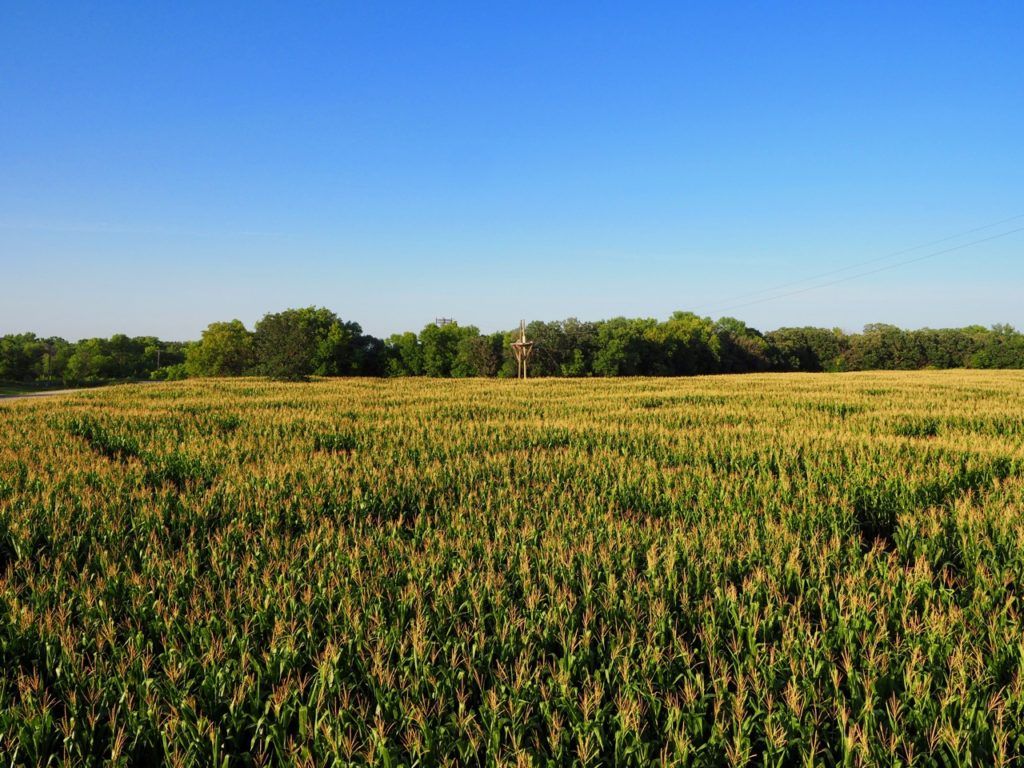 Open in late summer/early autumn and again in winter, this site is known for its intricate mazes, either in corn or in snow. In fact, it holds the Guinness Book of World Record's prize for largest snow maze! Jon and I started out optimistically with the winding paths cut in the corn, even though we were the only ones (as far as we could tell) attempting the task. And although it took us an hour and 15 minutes, and required MUCH strategy and memory, we did it!
I recommend wearing good walking shoes and taking some water with you. There are many exits if you don't feel like going the full length of the maze, perfect if you bring kids along who get a bit fussy along the way. Otherwise, it's a pretty great sense of accomplishment when you see that finish line… Jon said it's the happiest he's ever seen me, hah.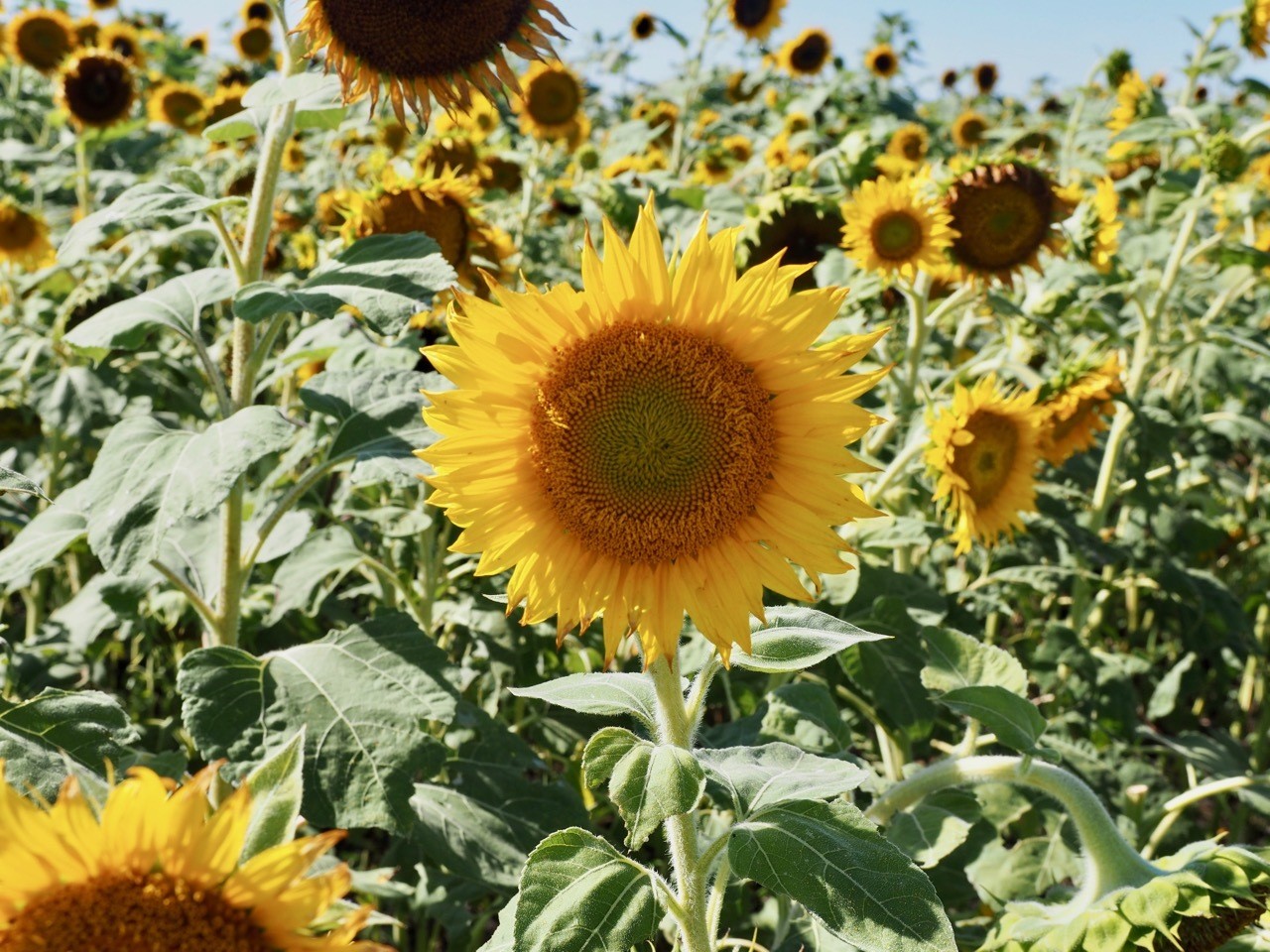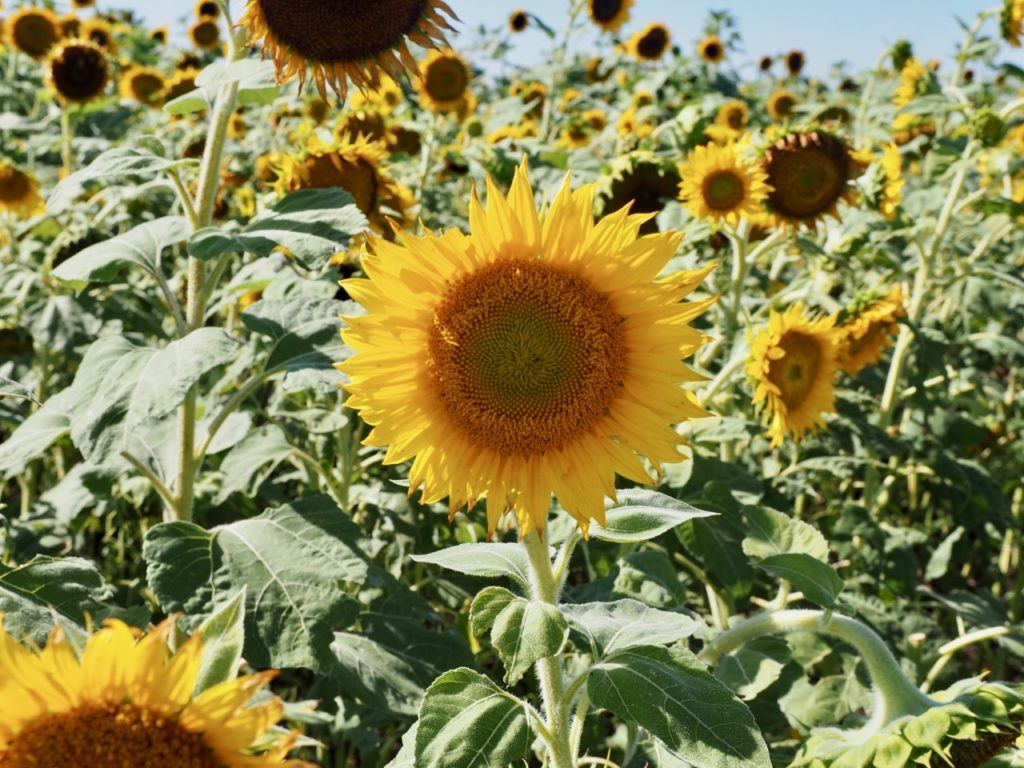 With tons of events on throughout the year, I know I'll be heading back to A Maze in Corn, especially for that version in the snow. I'd definitely recommend it for a few hours of outdoor fun.
East: Pinawa Dam Provincial Heritage Park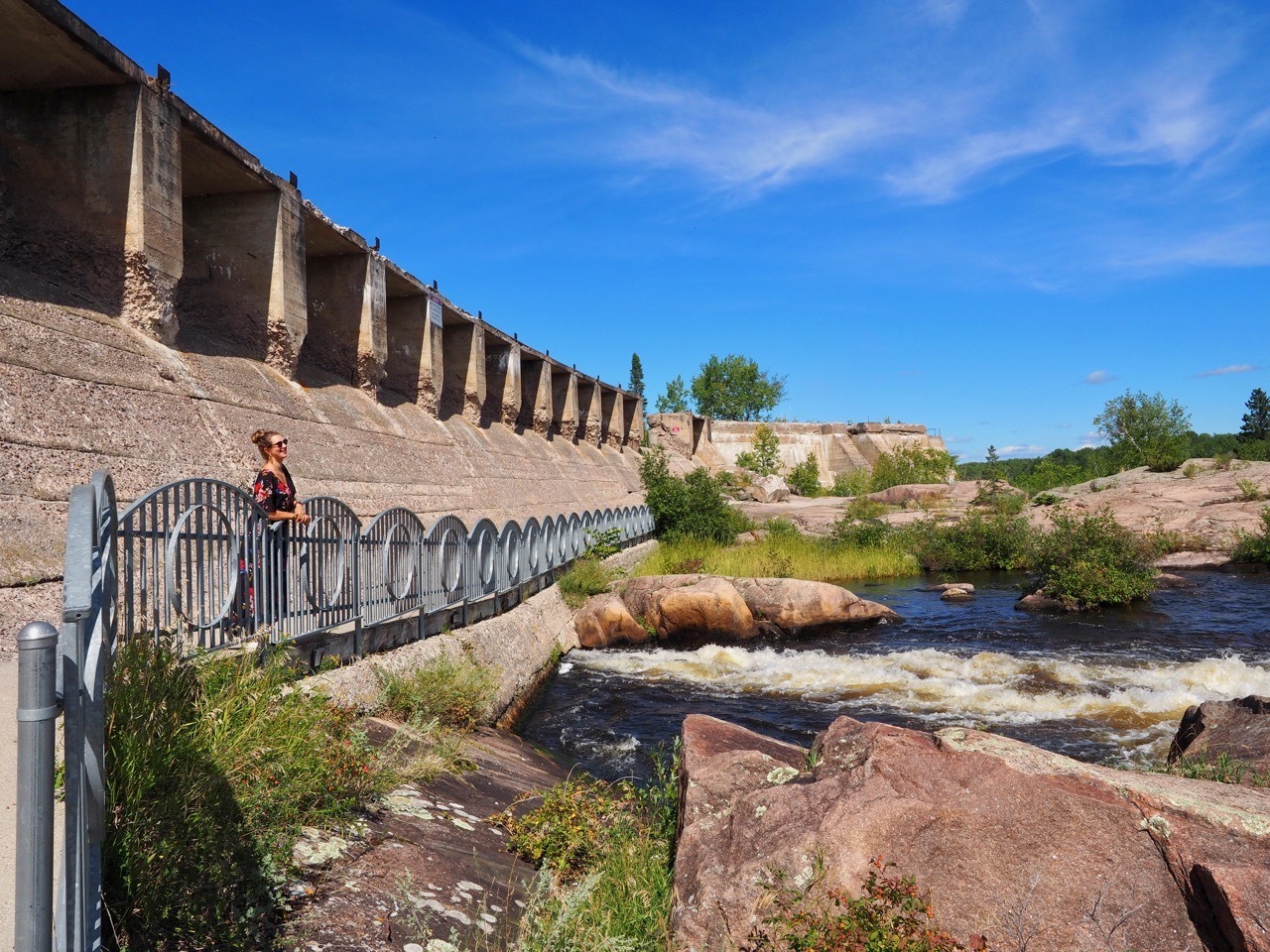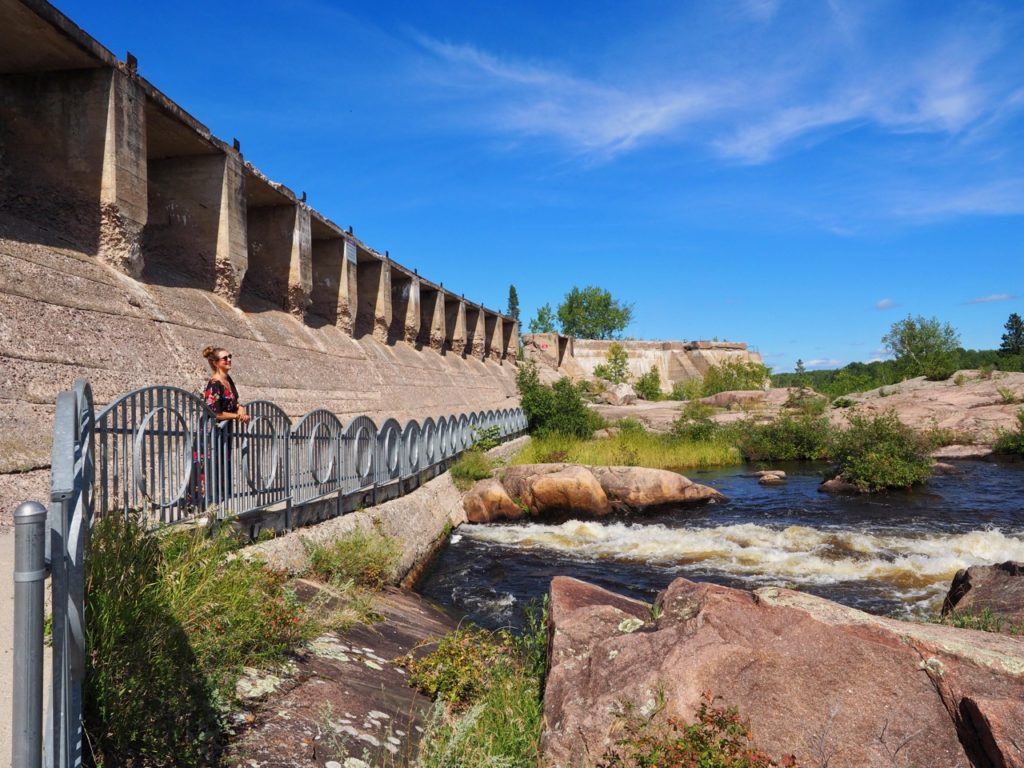 Jon and I drove out to Pinawa on a rainy day in May, and – knowing how beautiful it is – I wanted to see it again in the sun. With so many warm days in Manitoba this summer, I had my pick of days to return. As my mum is in town, I thought it would be the perfect mother/daughter day trip.
Found approximately 120 kilometres east of Winnipeg, plan on an hour and a half's drive to Pinawa Dam. The drive itself is lovely, as you pass all the quintessential prairie sights: the wide open fields, the red barns, the grain elevators, and the endless blue skies. The last few kilometres before the park is on gravel road. With a large parking lot, picnic tables, and public restrooms, the park has many amenities available.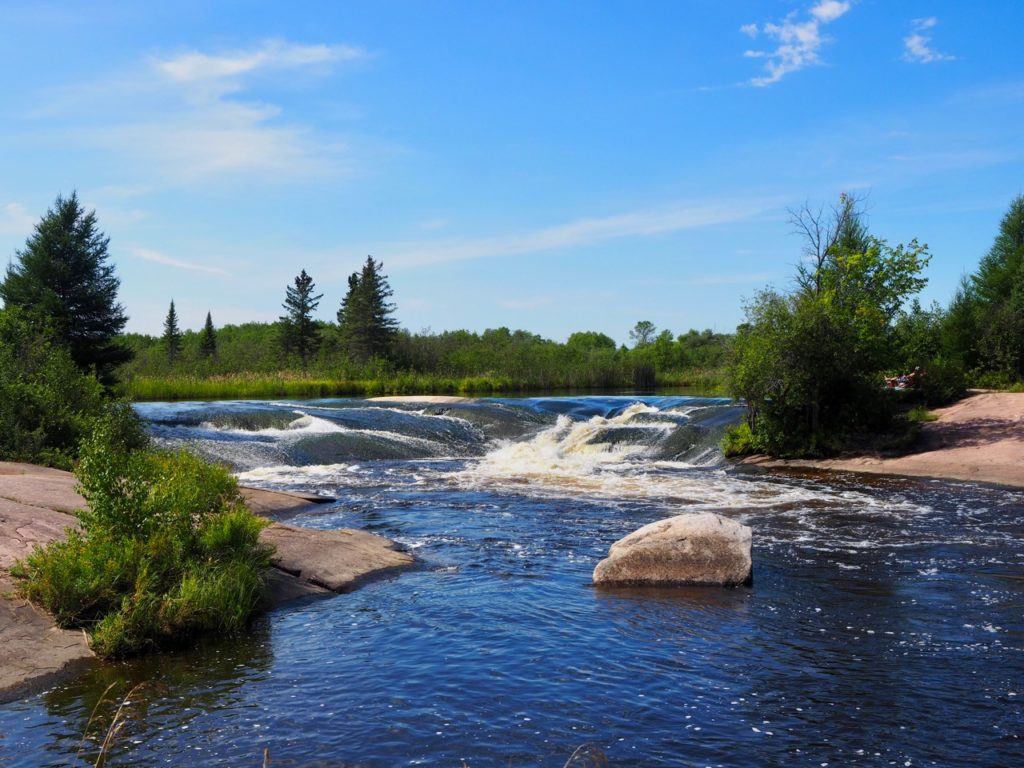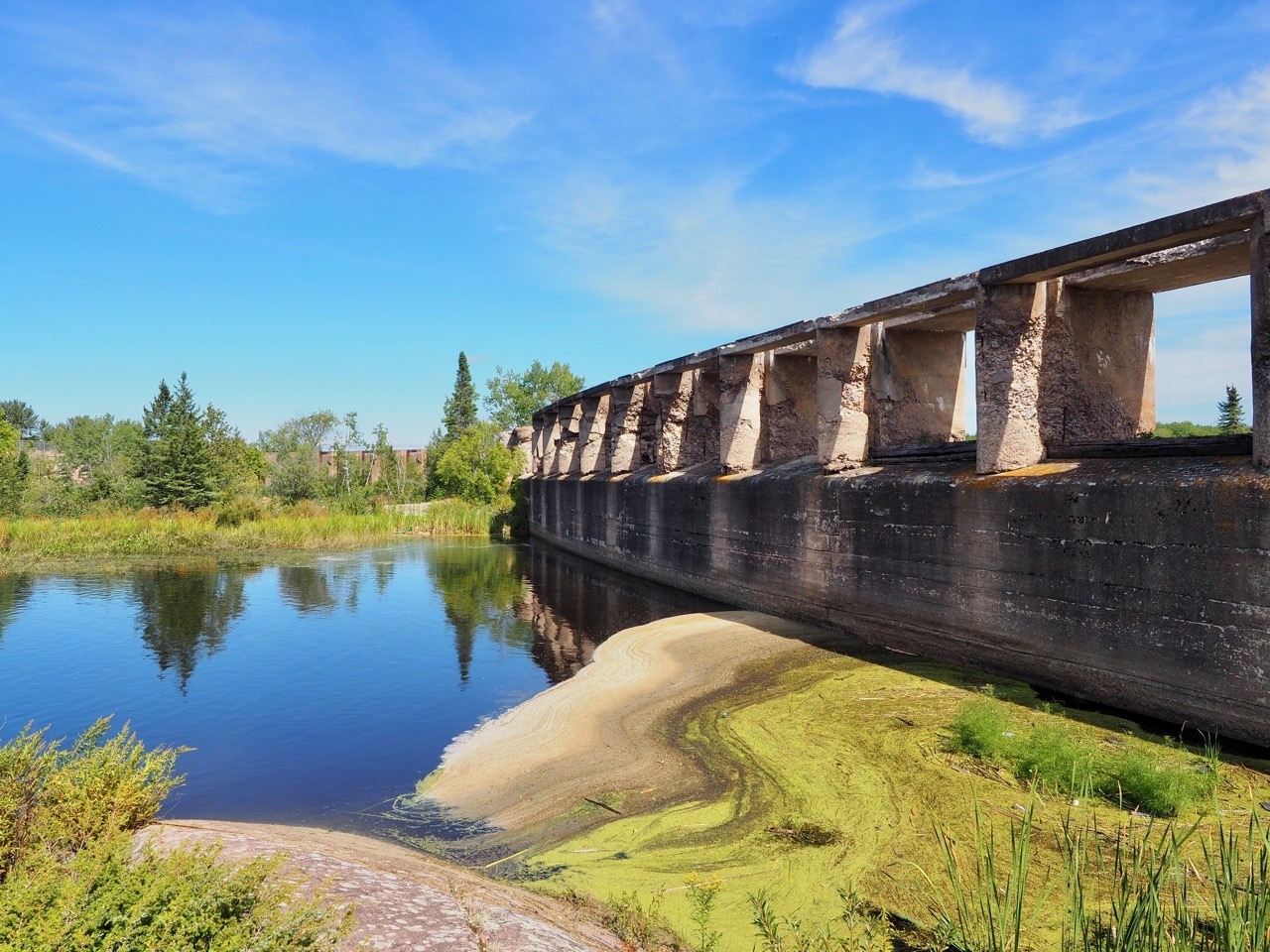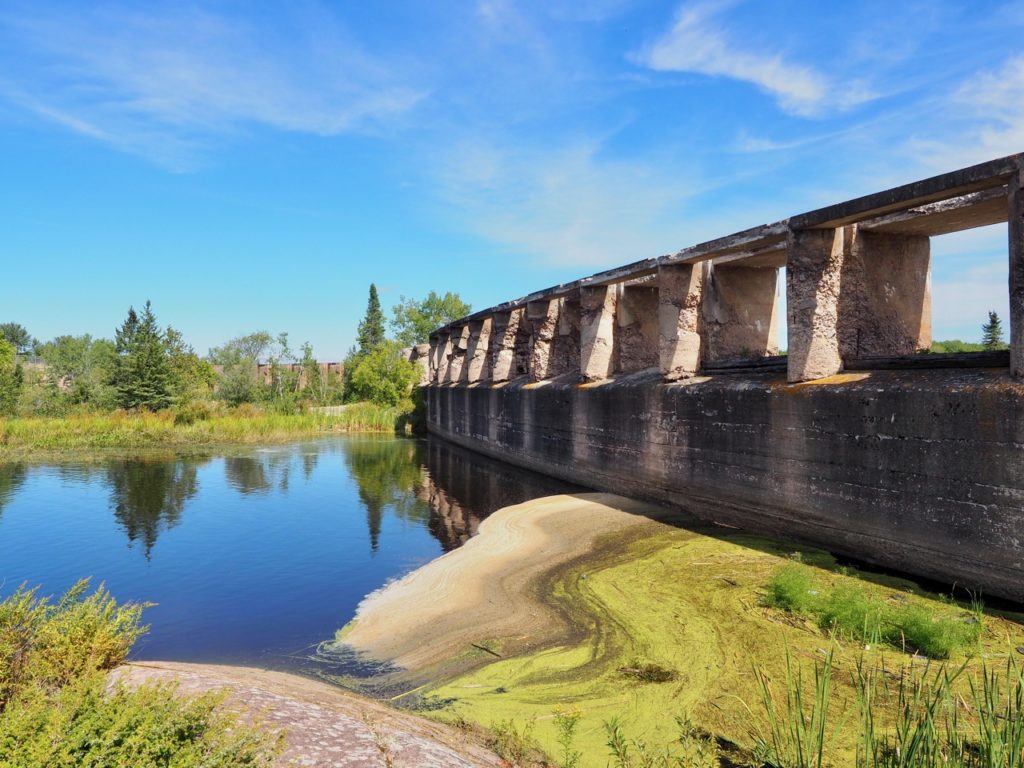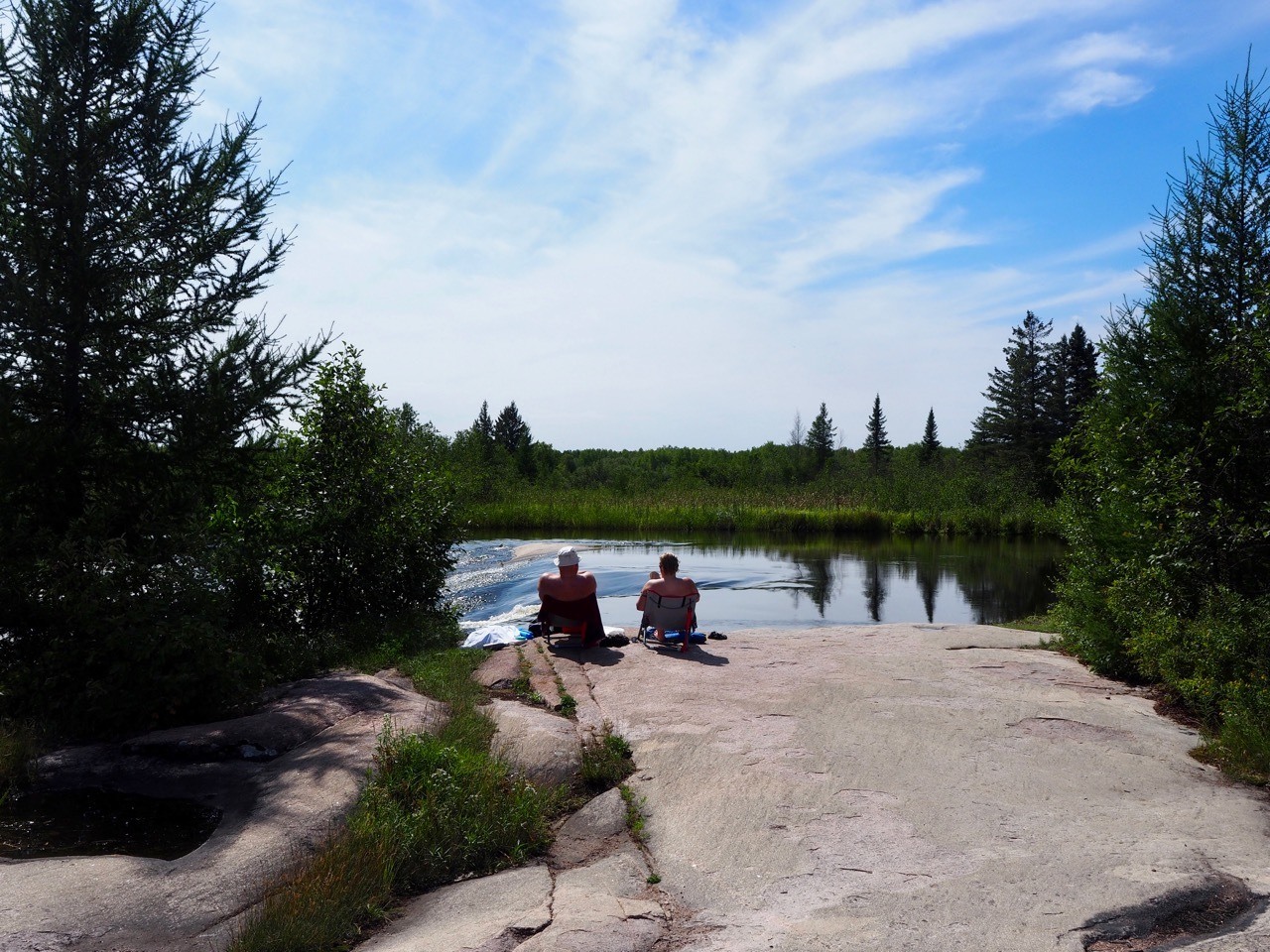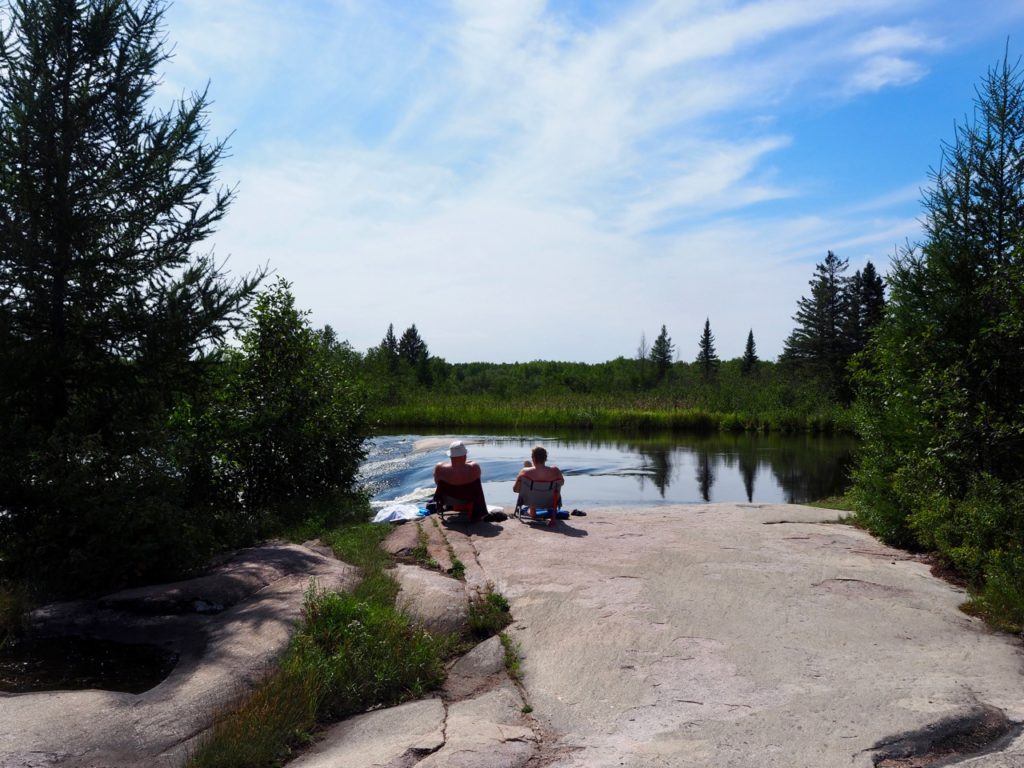 To me, visiting Pinawa Damn instantly feels like a change in scenery; gone are seas of wheat fields, replaced by rushing water, tall trees, and the rocky landscape of the Canadian Shield. While the ruins of the hydroelectric dam itself are impressive – it delivered power from 1906 to 1951 – it's the rapids of the Winnipeg River that really get me. Despite being born and raised in the prairies, I have always been drawn to water, and I believe Pinawa Dam Provincial Park is one of the most beautiful spots in Manitoba.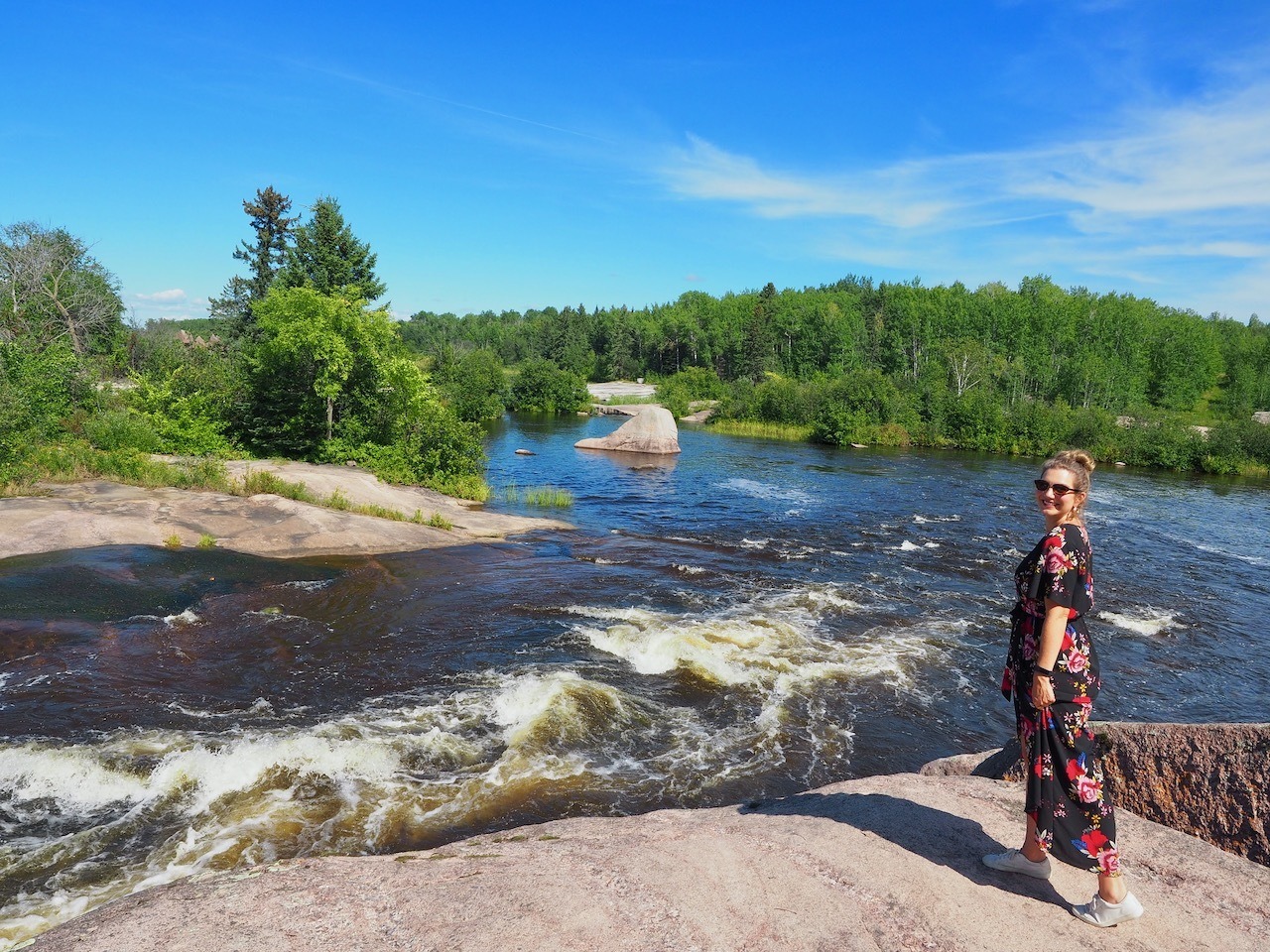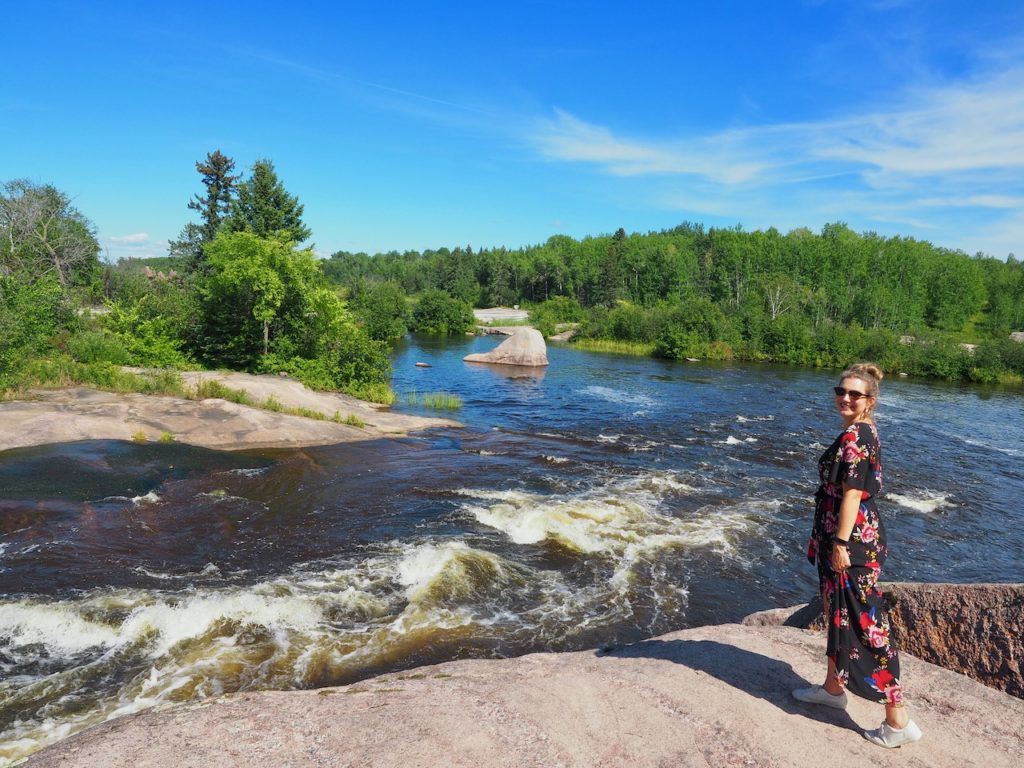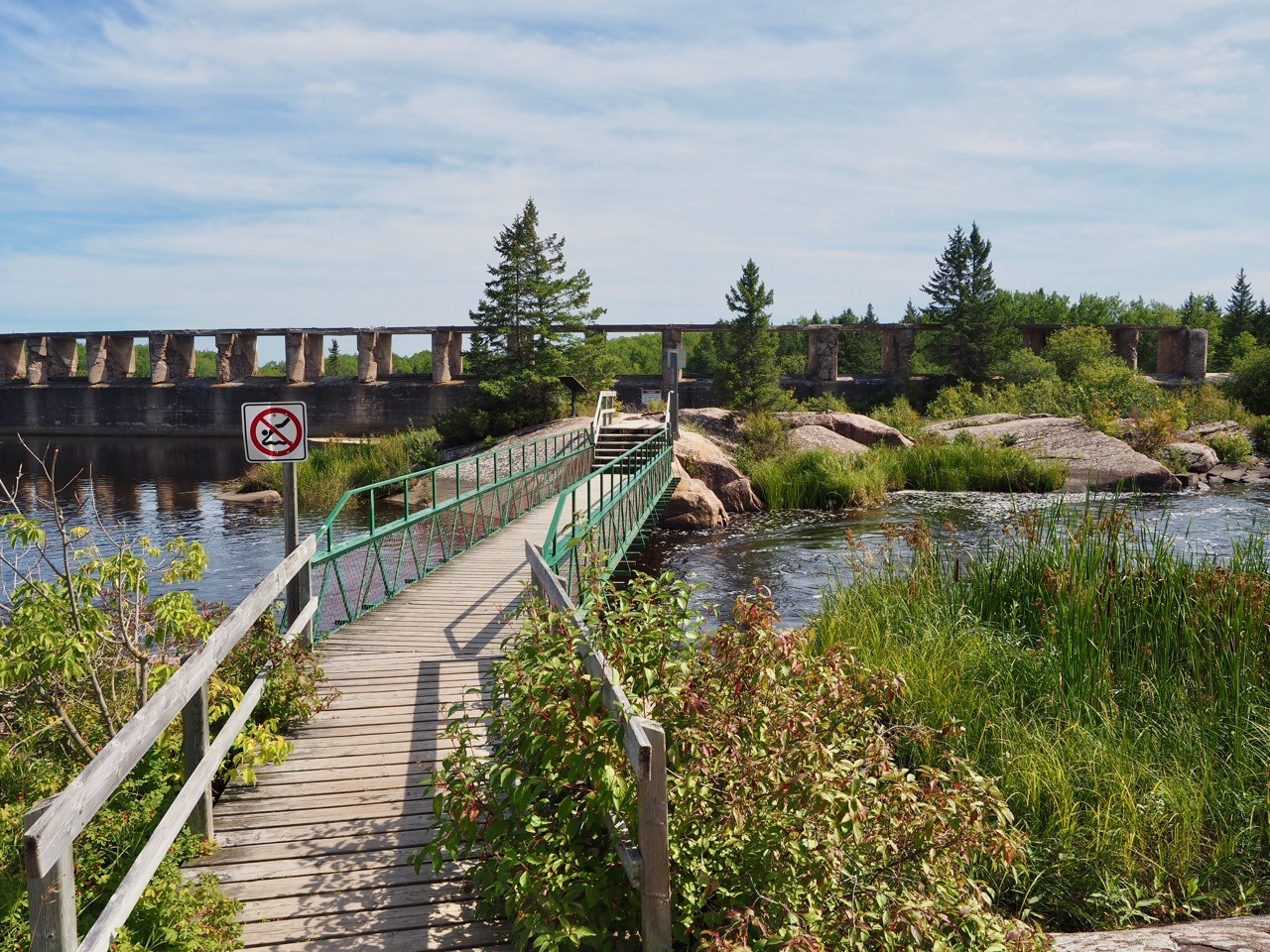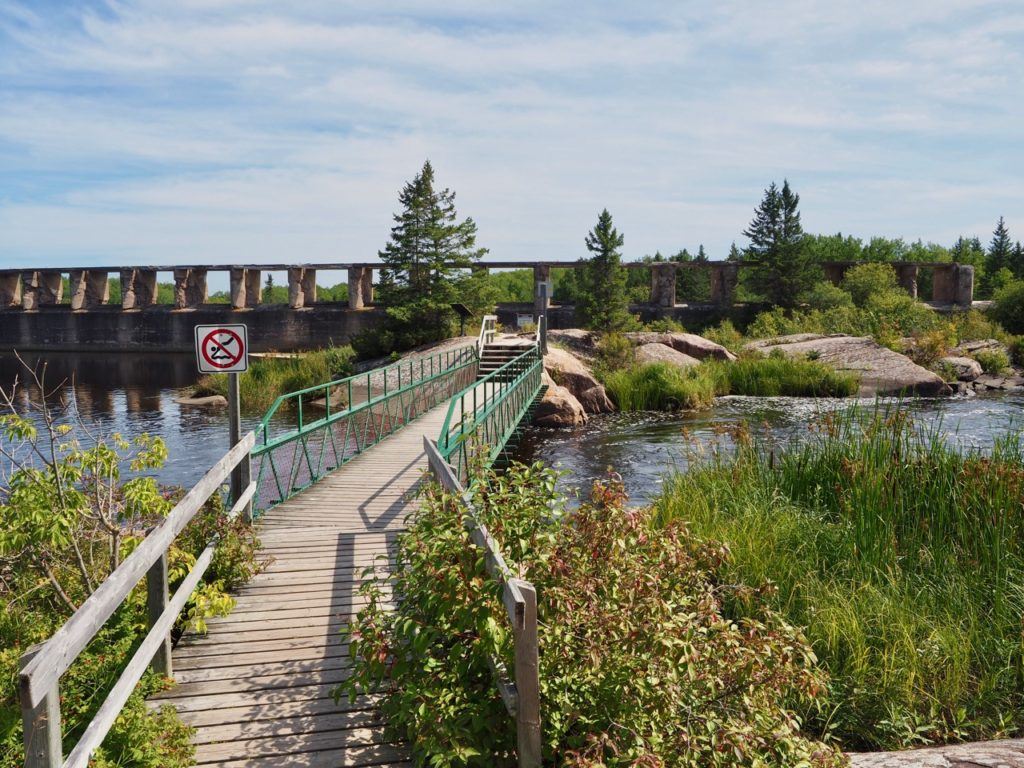 You can easily spend a couple of hours just wandering around the park, as there are many light hiking trails. There's also a viewing deck, as well as spots where you can explore the ruins of the dam. Many people bring picnics here, and we saw a few people who had set up chairs and/or towels by the water so that they could relax and read.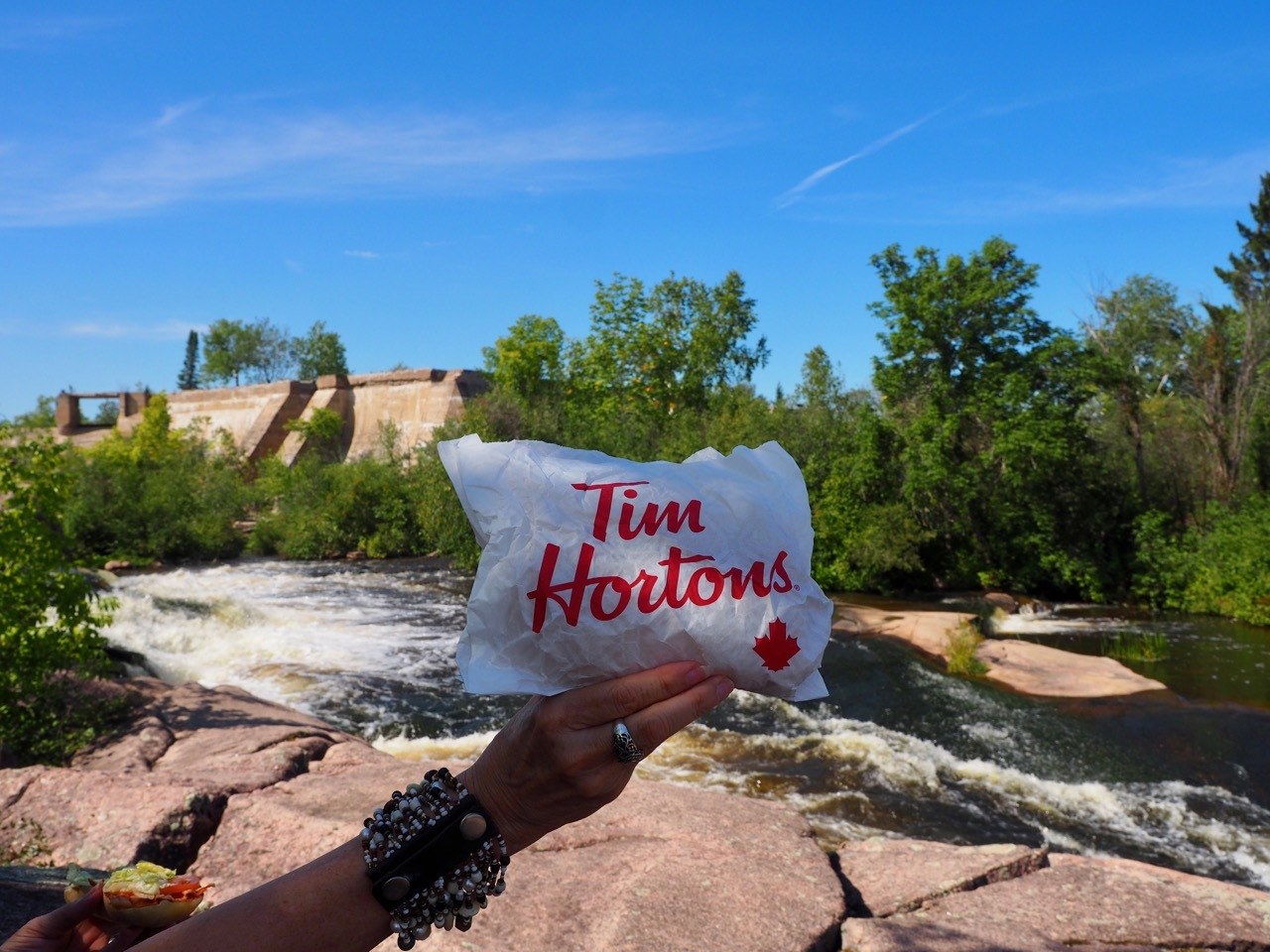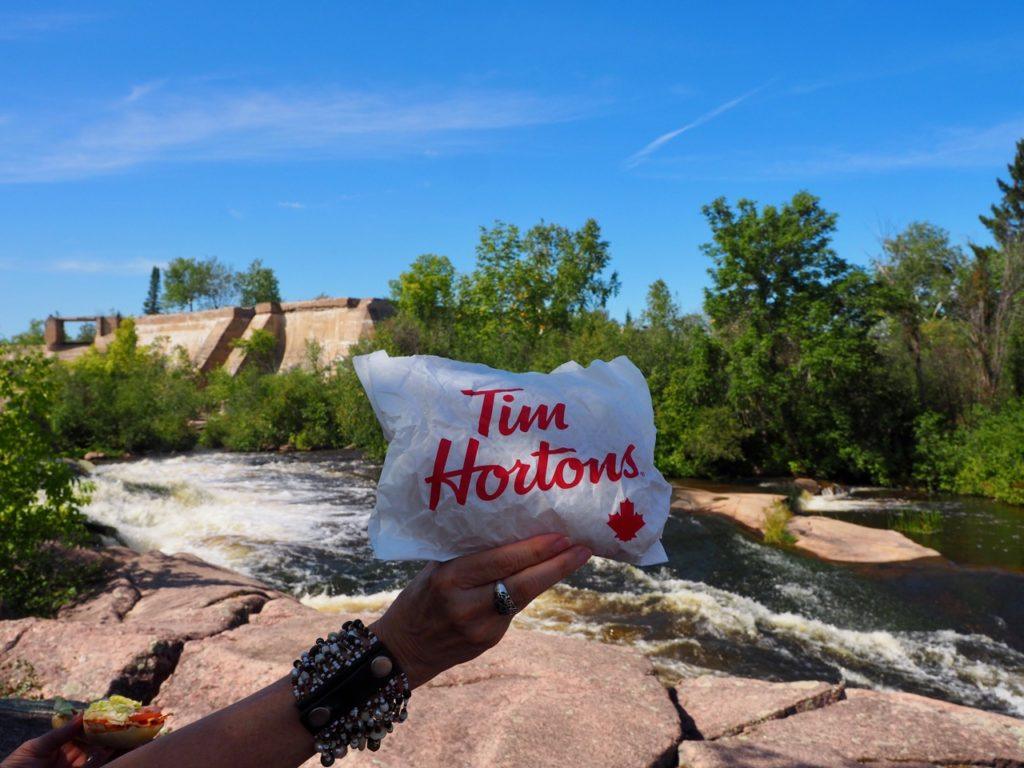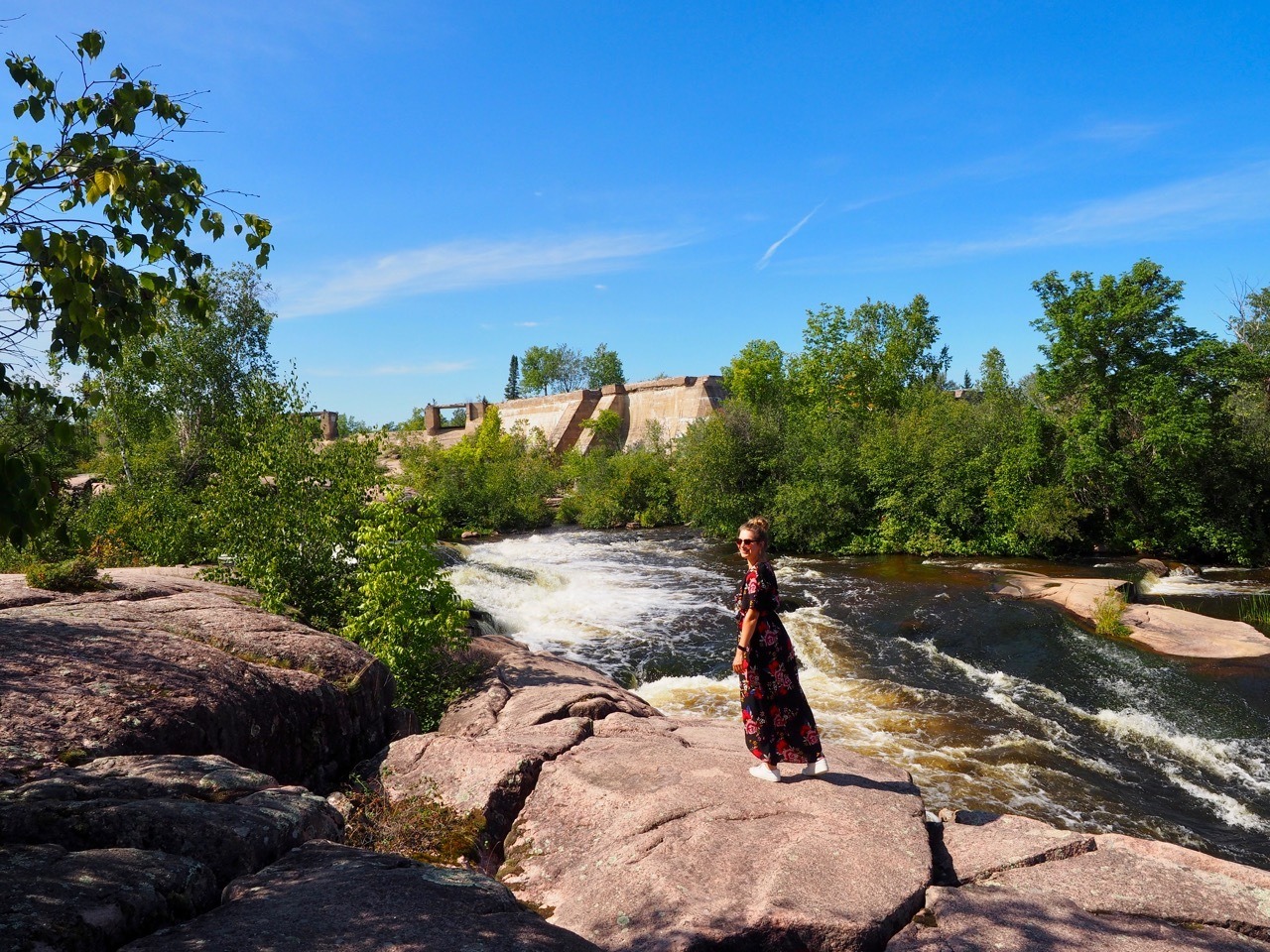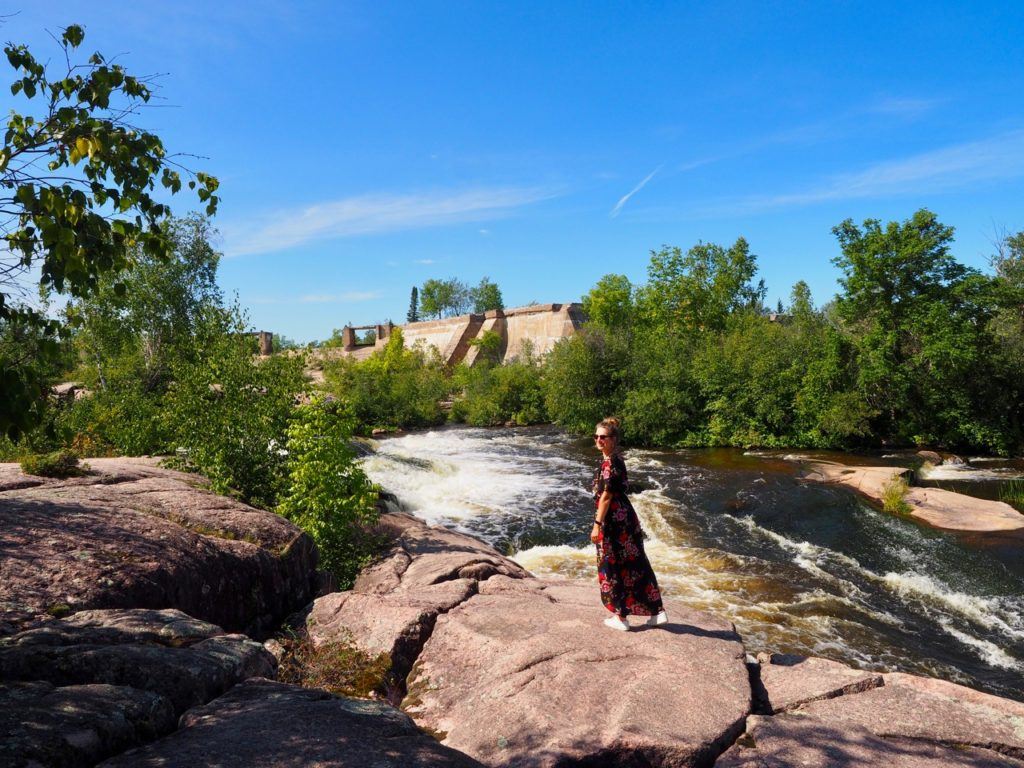 My mum and I brought Tim Horton's sandwiches (ever the true Canadians, eh?) and ate them in the shade by the water. Although we only planned to stay for an hour or so, we ended up whiling away a few hours just chatting and enjoying the scenery.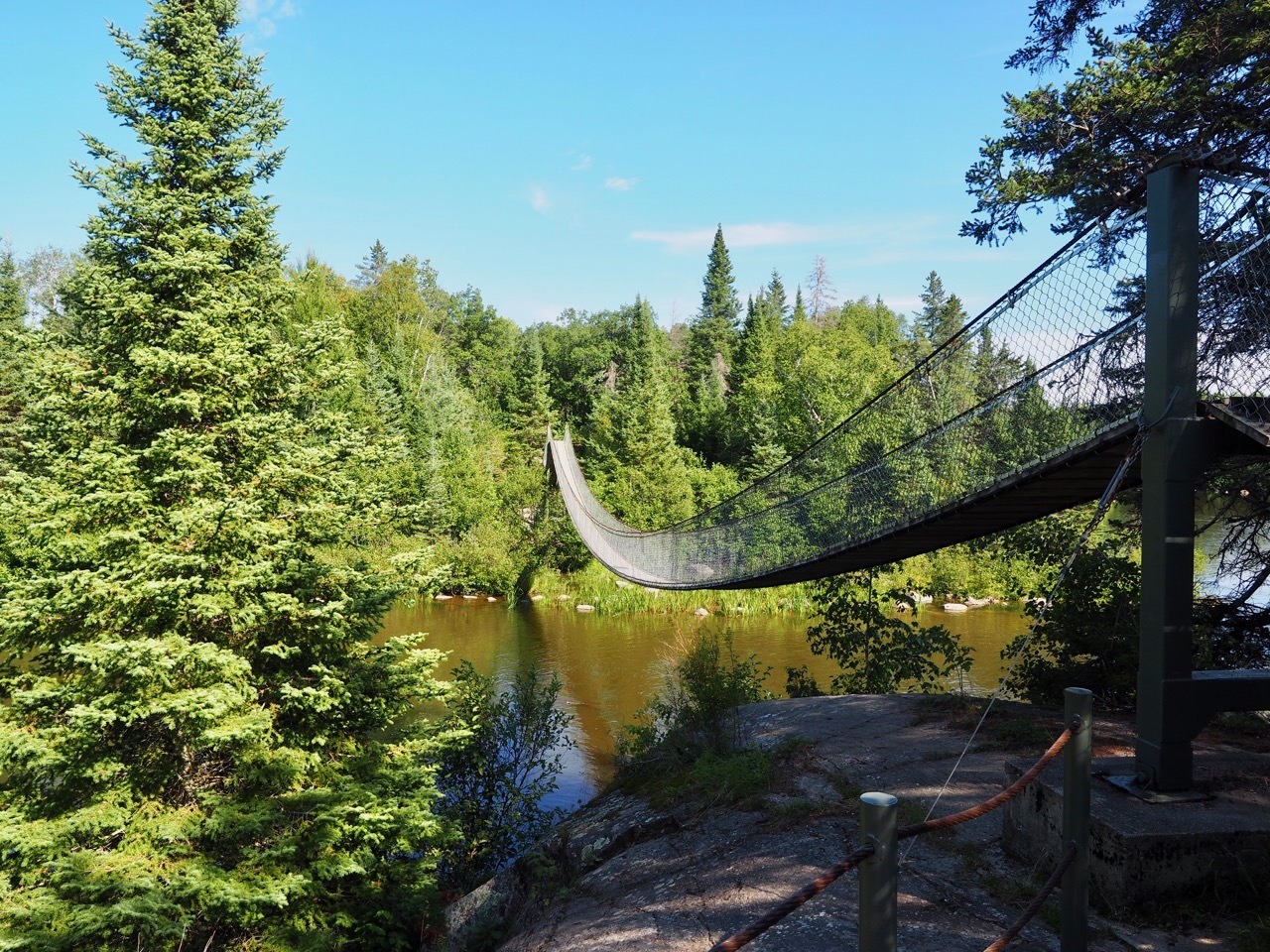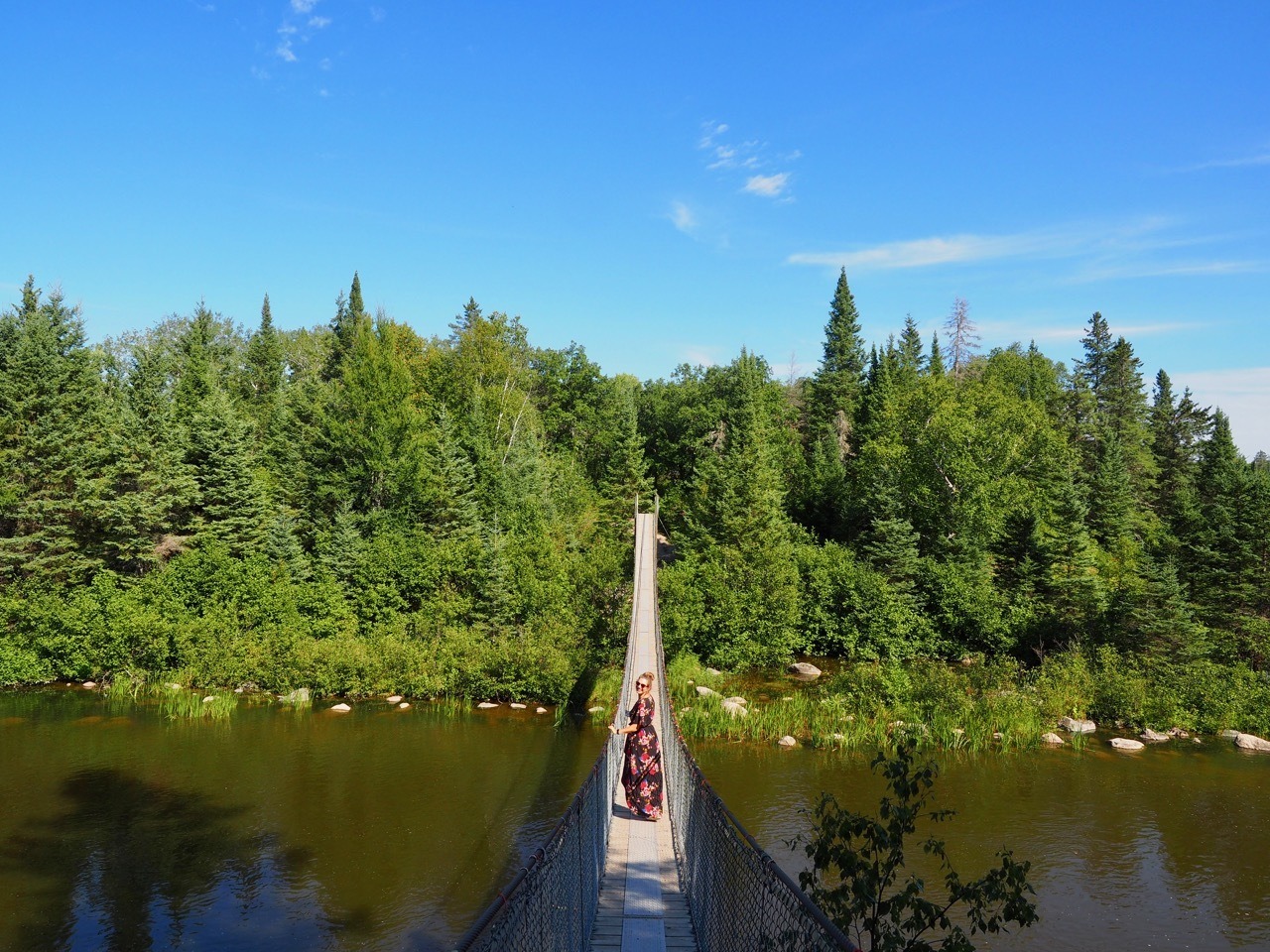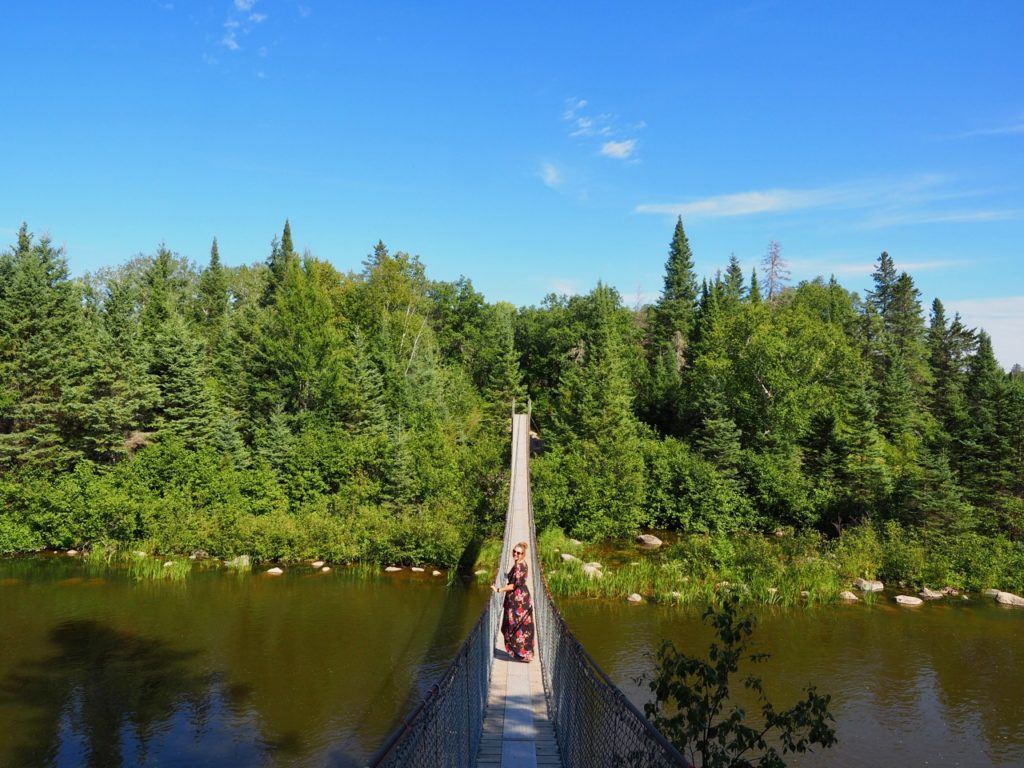 After exploring the ruins for a little bit, we got back in the car and drove to the Pinawa Suspension Bridge, which is found only about 15 minutes from the park. It made for a lovely photo stop and is a very easy and fun addition to a day trip to Pinawa.
If you're visiting Pinawa on an especially hot day, you might want to try your hand at tubing down the river; it's extremely popular, and I know I'll be trying it next year! There are companies that offer this service for you, but you can also bring your own inner tube and float down the river. Because I haven't personally done it, I don't feel comfortable recommending a particular company or tubing spot, but a quick Google search shows that there's plenty of information already out there about tubing in Pinawa.
West: Miss Millie's Flower Farm, St. François Xavier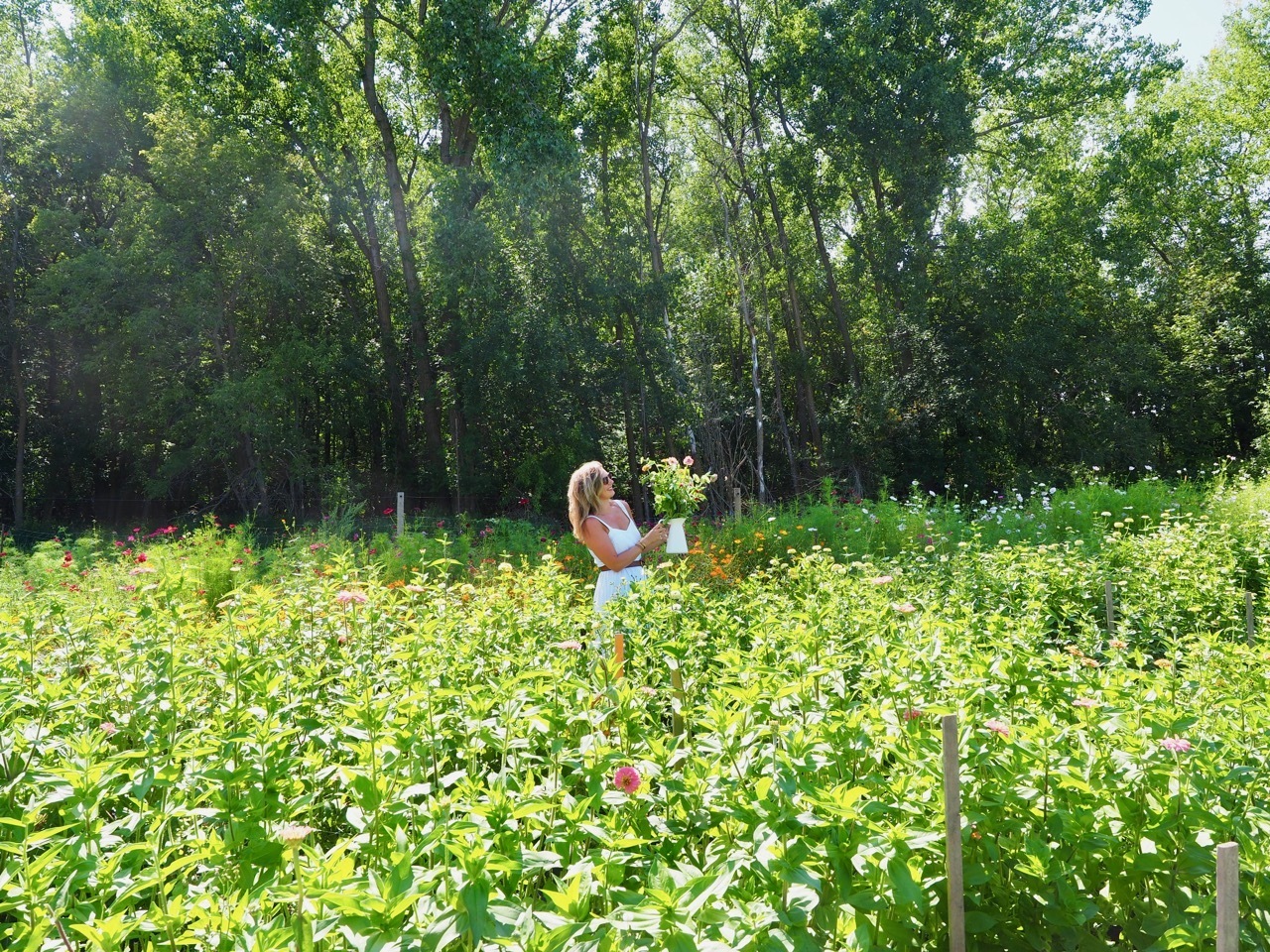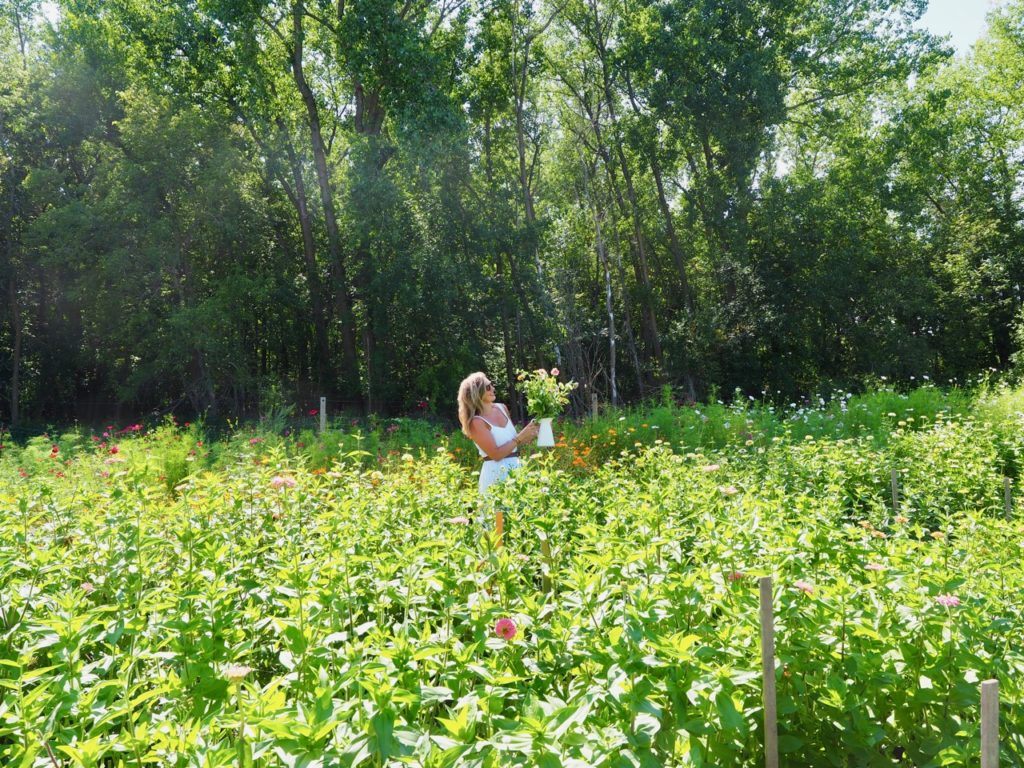 We've covered north and south, we've covered east… and now… west!
I had never even heard of Miss Millie's Flower Farm until Jillian from Travel Manitoba told me about it, and I'm so glad that she did. Although I'd driven past St. François Xavier every time I'd driven west of the city – I always remember looking for its statue of the white horse along the highway – I had never taken the time to explore the area. As I am massively into flowers and gardening, Miss Millie's seemed almost too good to be true.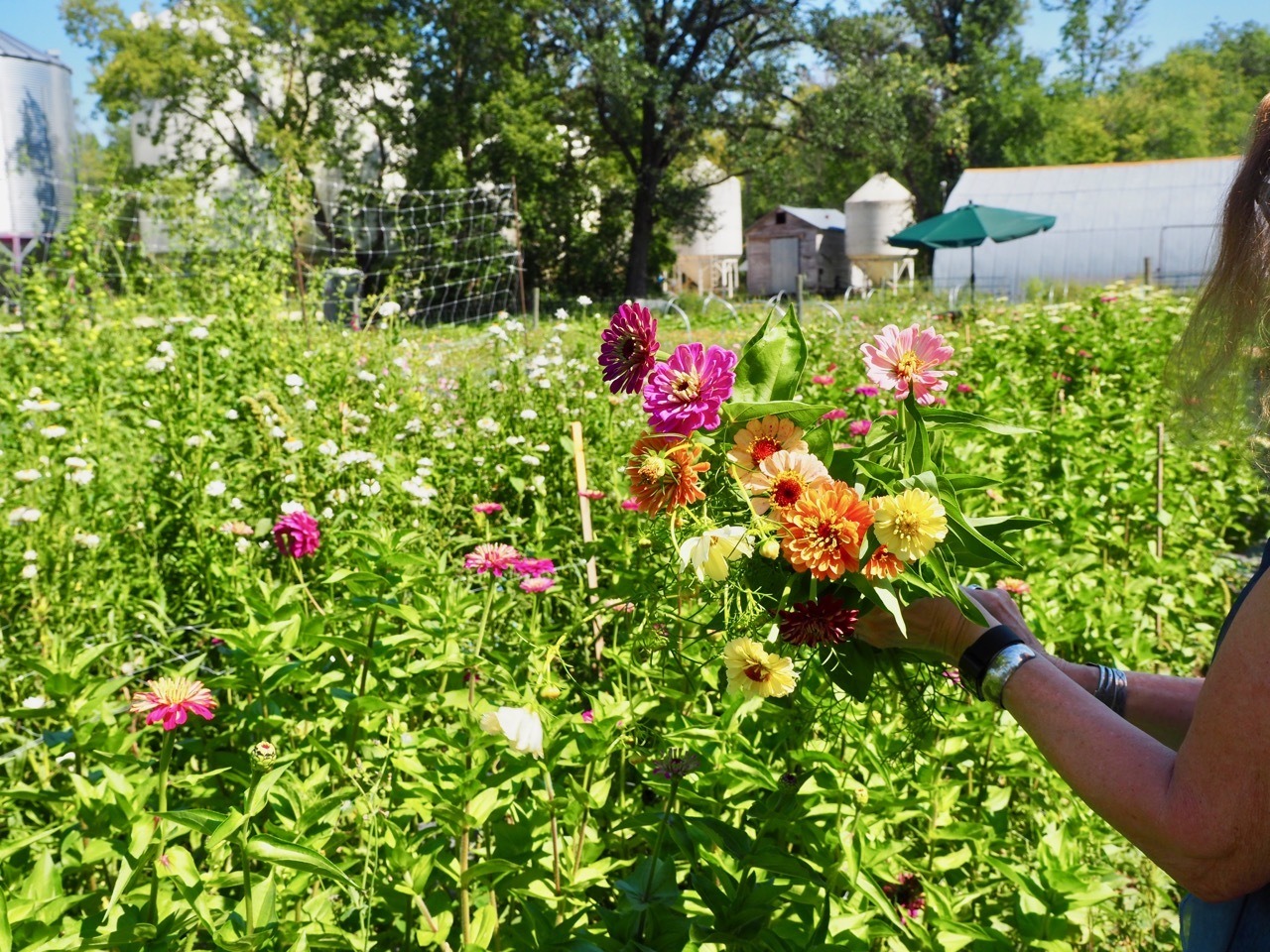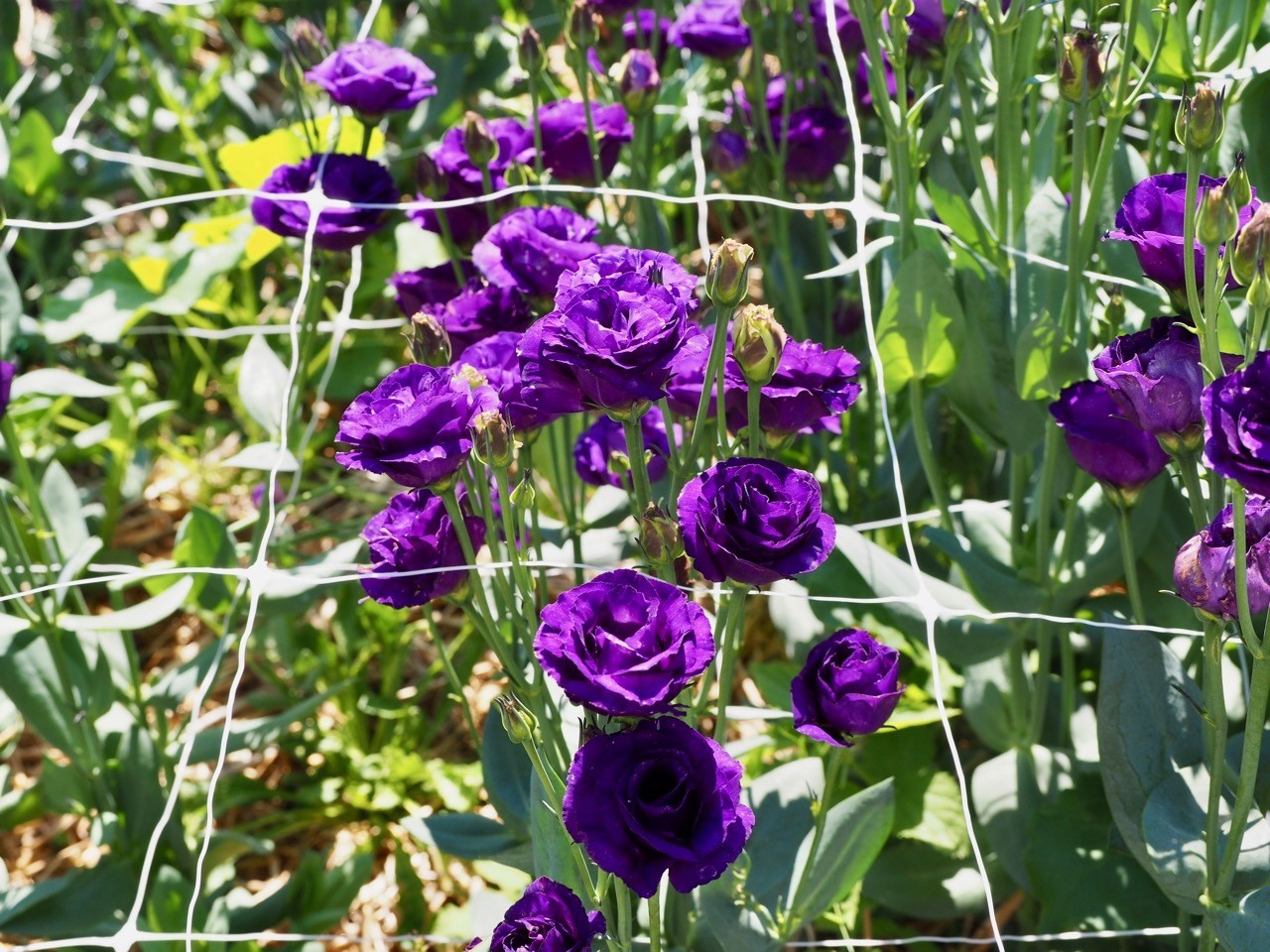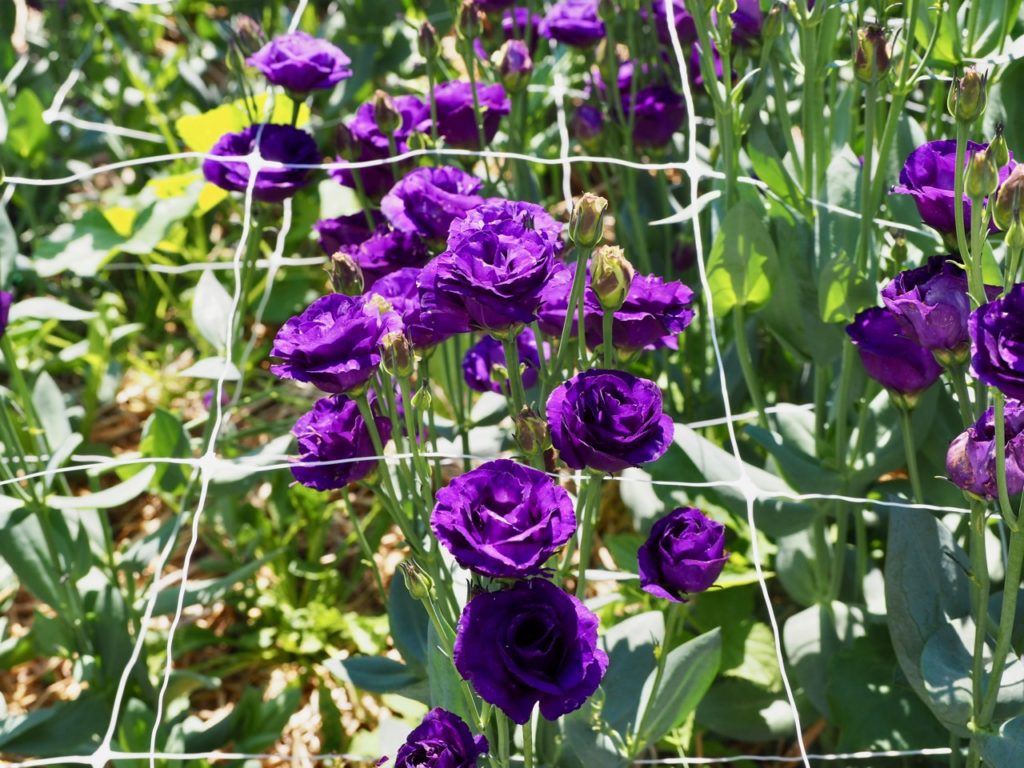 Found approximately 45 minutes west of Winnipeg, the farm is a pick-your-own-flowers farm, or u-pick farm. With seemingly endless patches of beautiful flowers, you can spend an hour or two wandering around the gardens and choosing your own wildflower bouquet. While I visited in mid-August, just as their season was ending, I can only imagine the splendour of the gardens in the peak of summer growing season. I know I'll be back next year.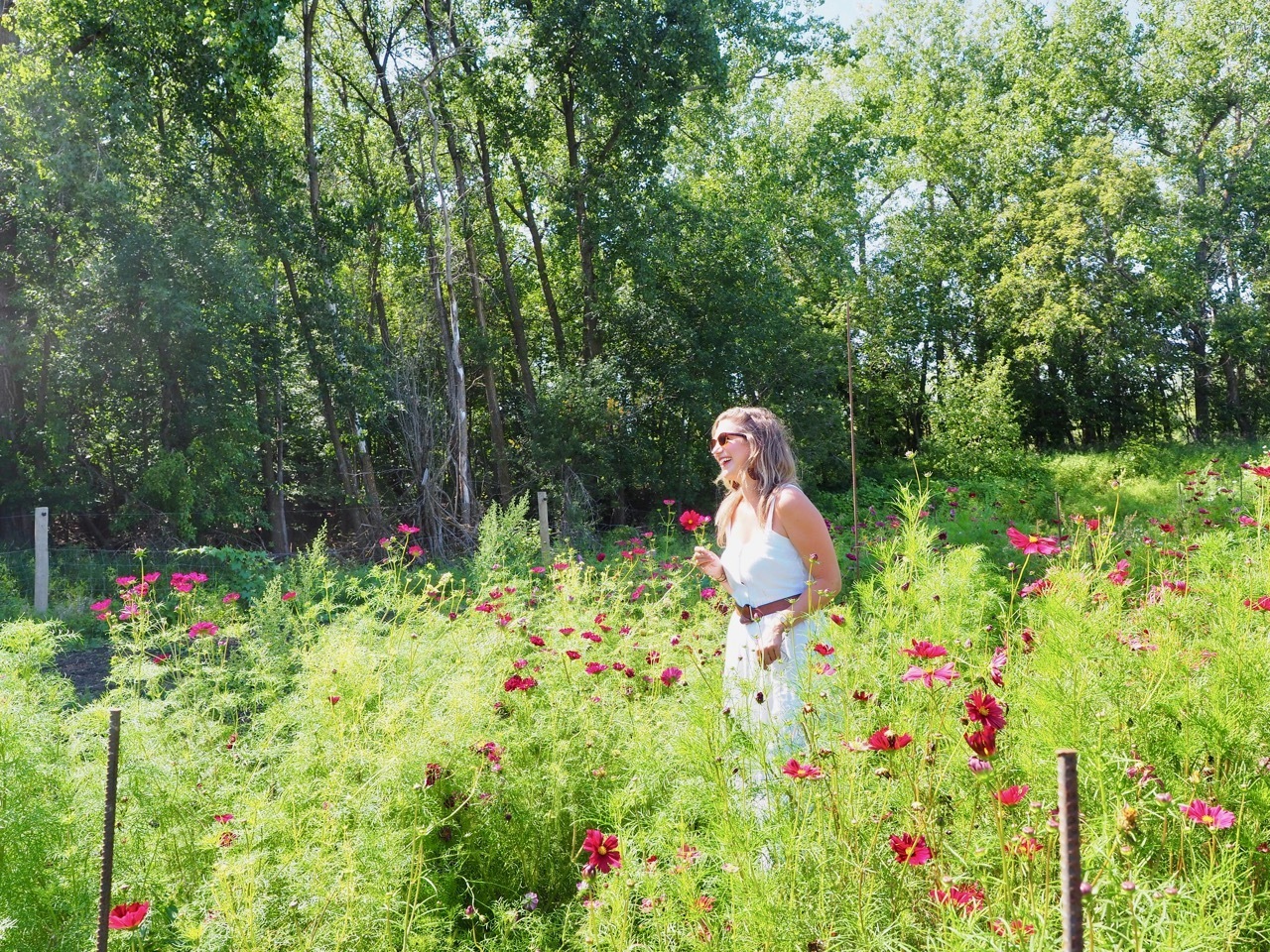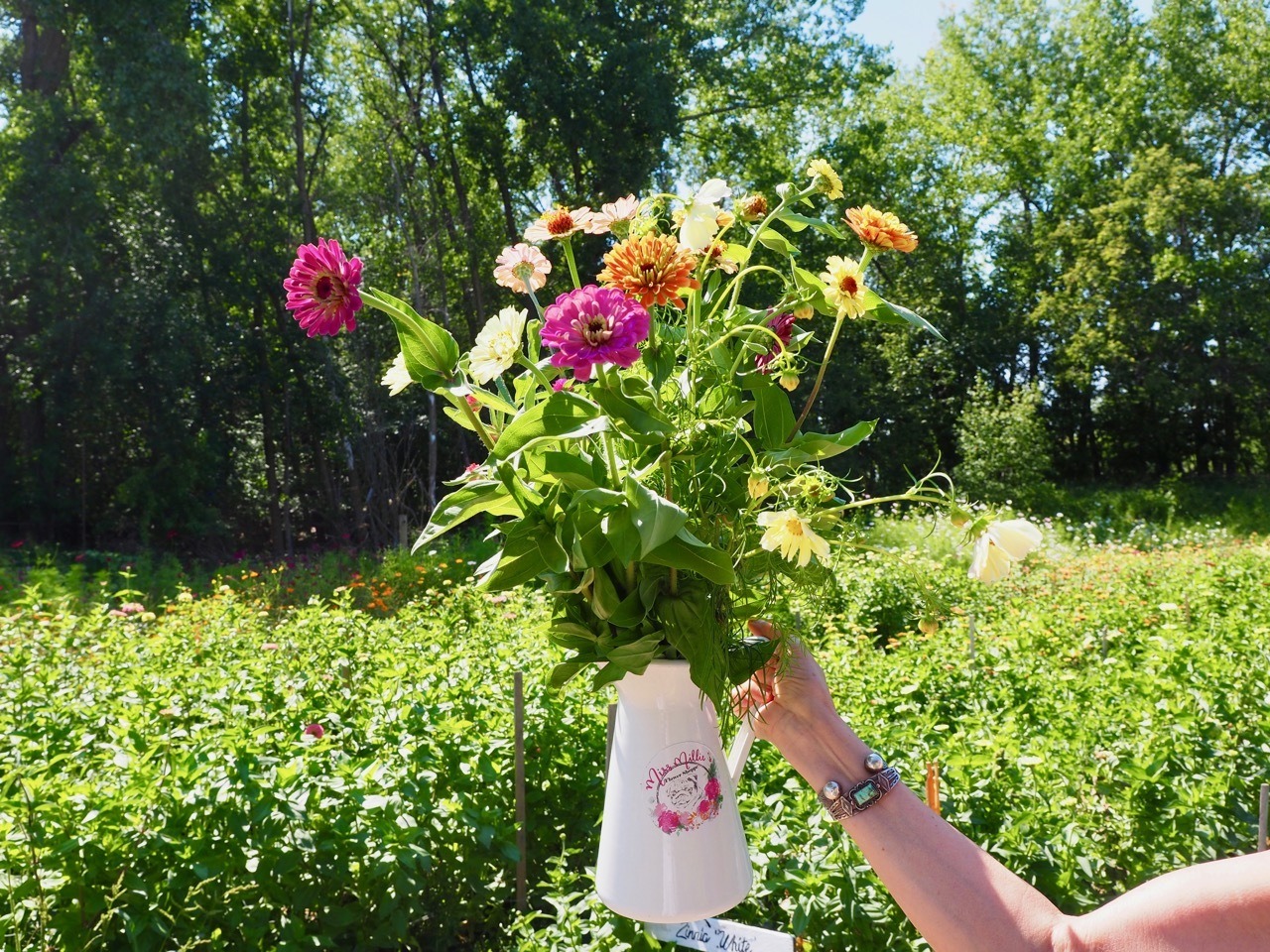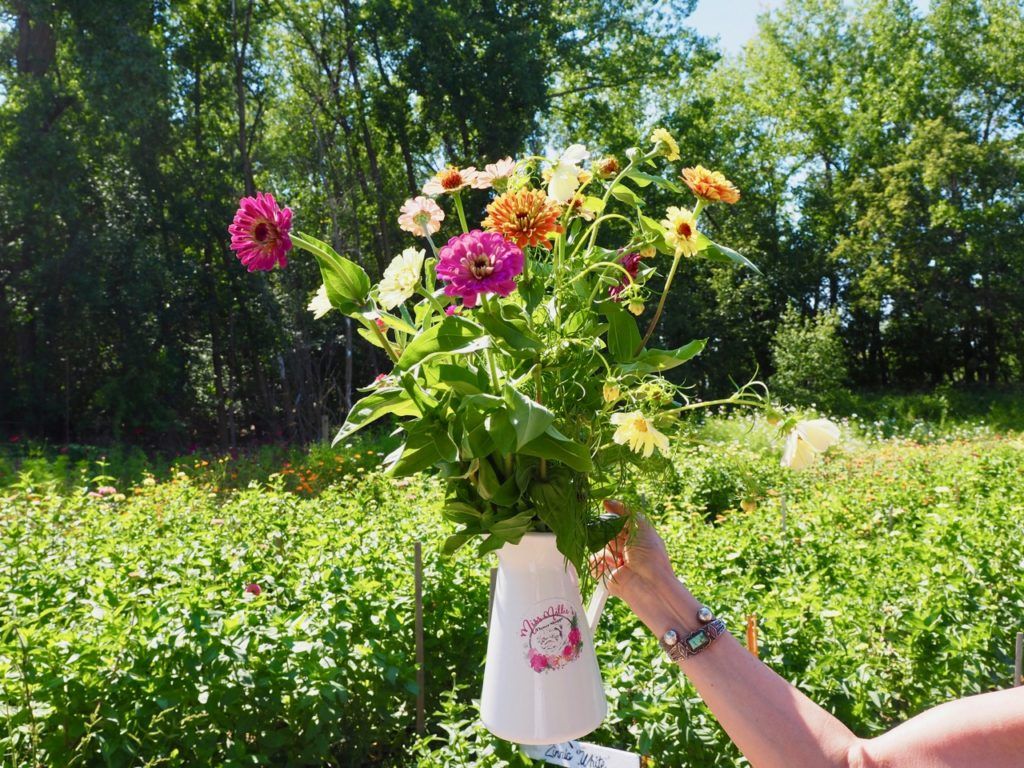 In order to go, you have to make an appointment with the website, as only a certain number of people are allowed at any given time. Make sure to bring a bucket or pail so that you can transport your flowers home in water. Once there, you can choose the size of bouquet you'd like to pick and pay accordingly. Found along the banks of the Assiniboine River, and with a lush forest on the property, Miss Millie's seriously had me dreaming of buying a little plot of land in the Manitoba countryside, it's that gorgeous. Run by a family, it's also an amazing way to support a local business; it helps that the family is incredibly lovely, to boot!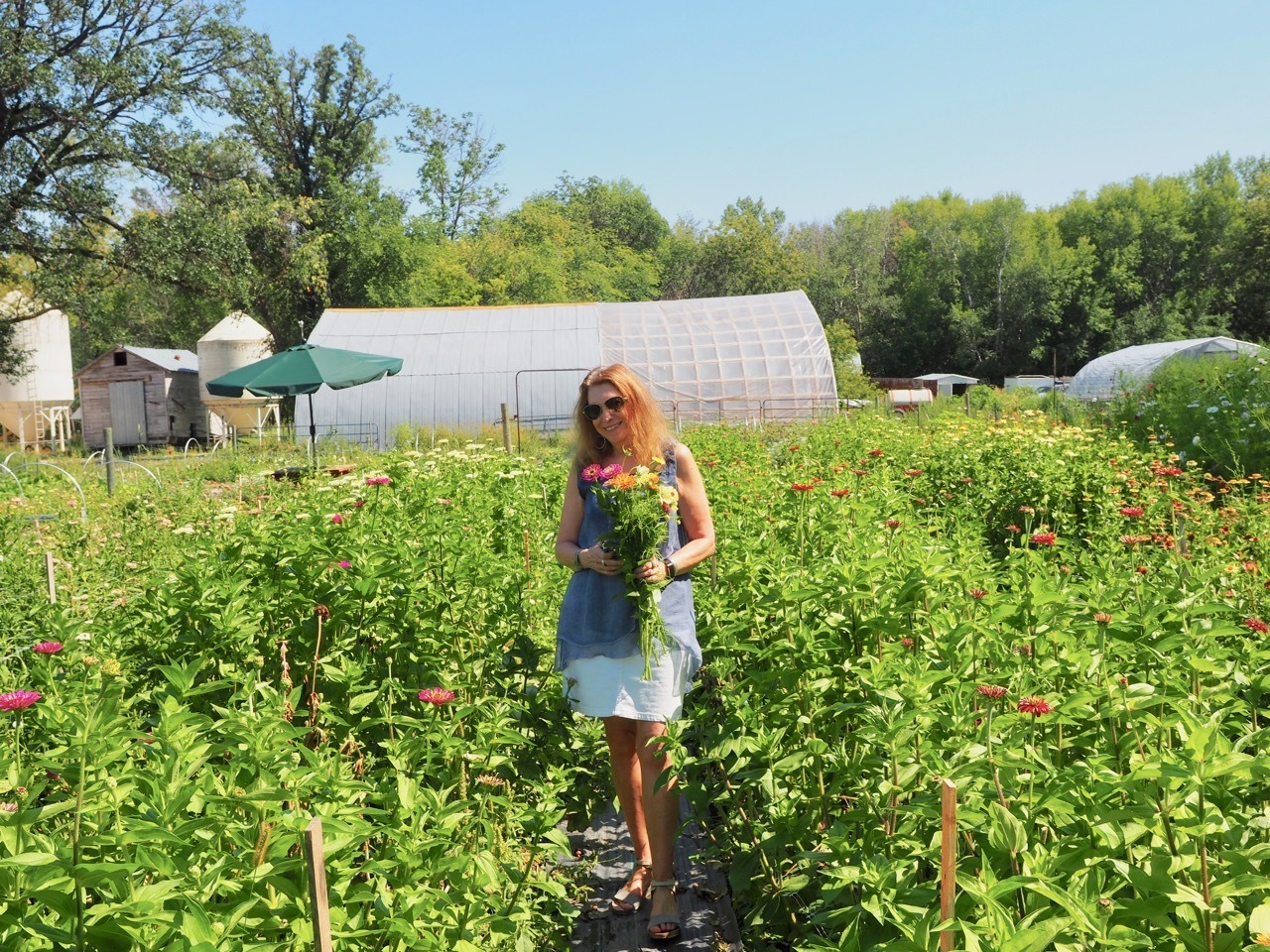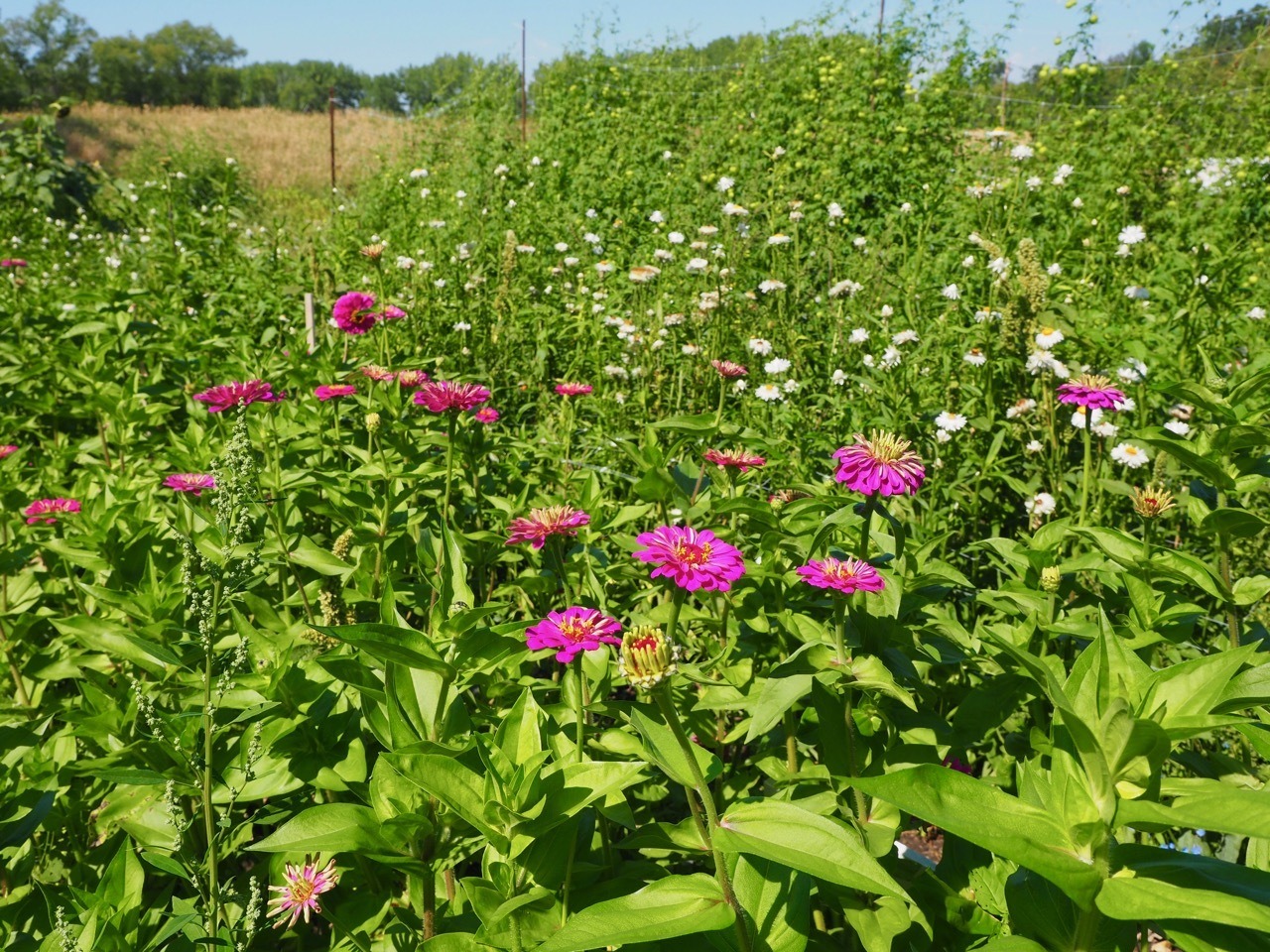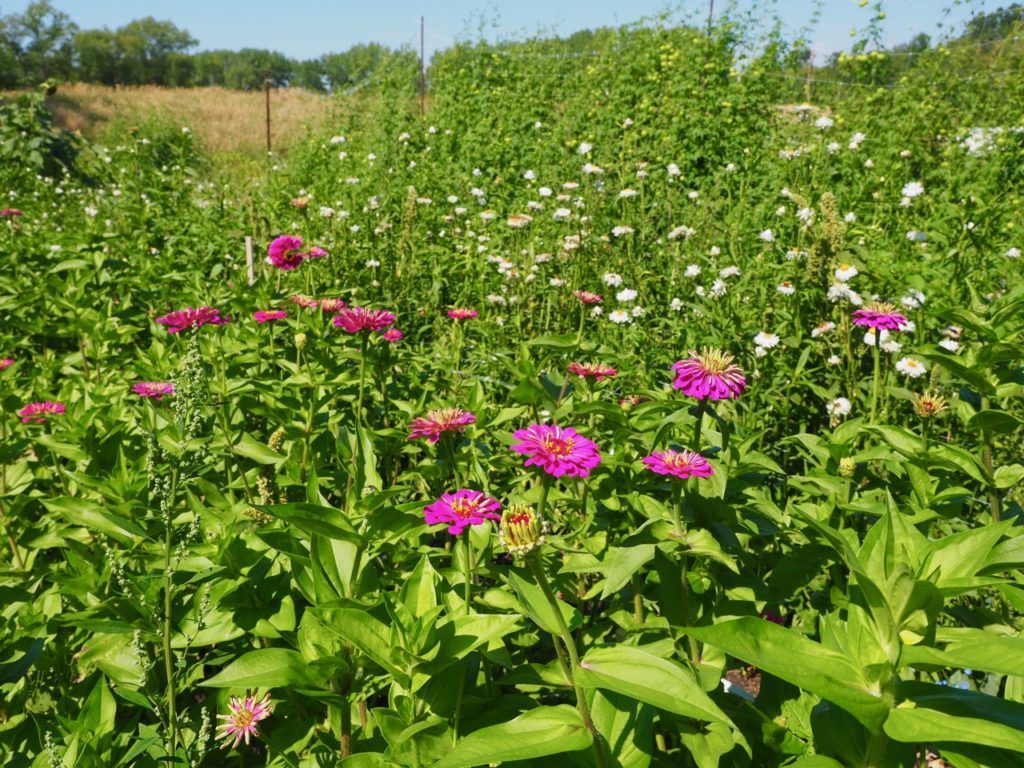 Surrounded by sunshine, wildflowers, and fat bumblebees, I felt a lot of the stress and anxiety of 2020 melt away. It's amazing how nature can have that effect on us, and picking flowers with my mum ended up being one of my favourite memories of this summer. I can't wait to return.
Other ideas for summer day trips from Winnipeg:
-Winnipeg Beach has always been one of my very favourite destinations, ever since I was a kid. Explore the town itself or relax on the beach; I'm particularly a fan of the dog beach there! Grand Beach is known for its soft sand and shallow water, but I always want to head to Winnipeg Beach; I find it much quieter than Grand Beach.
-Gimli is one of Manitoba's most charming towns, and it's perfect for a day trip (or a few days holiday). I wrote all about the best things to do in Gimli here.
-With so many hikes to choose from in Manitoba, it'd be hard to pick just one! My number one hiking goal right now is the Hunt Lake Trail in Whiteshell. Although it's one of the longer hikes in the province, I've heard the views are unbelievable.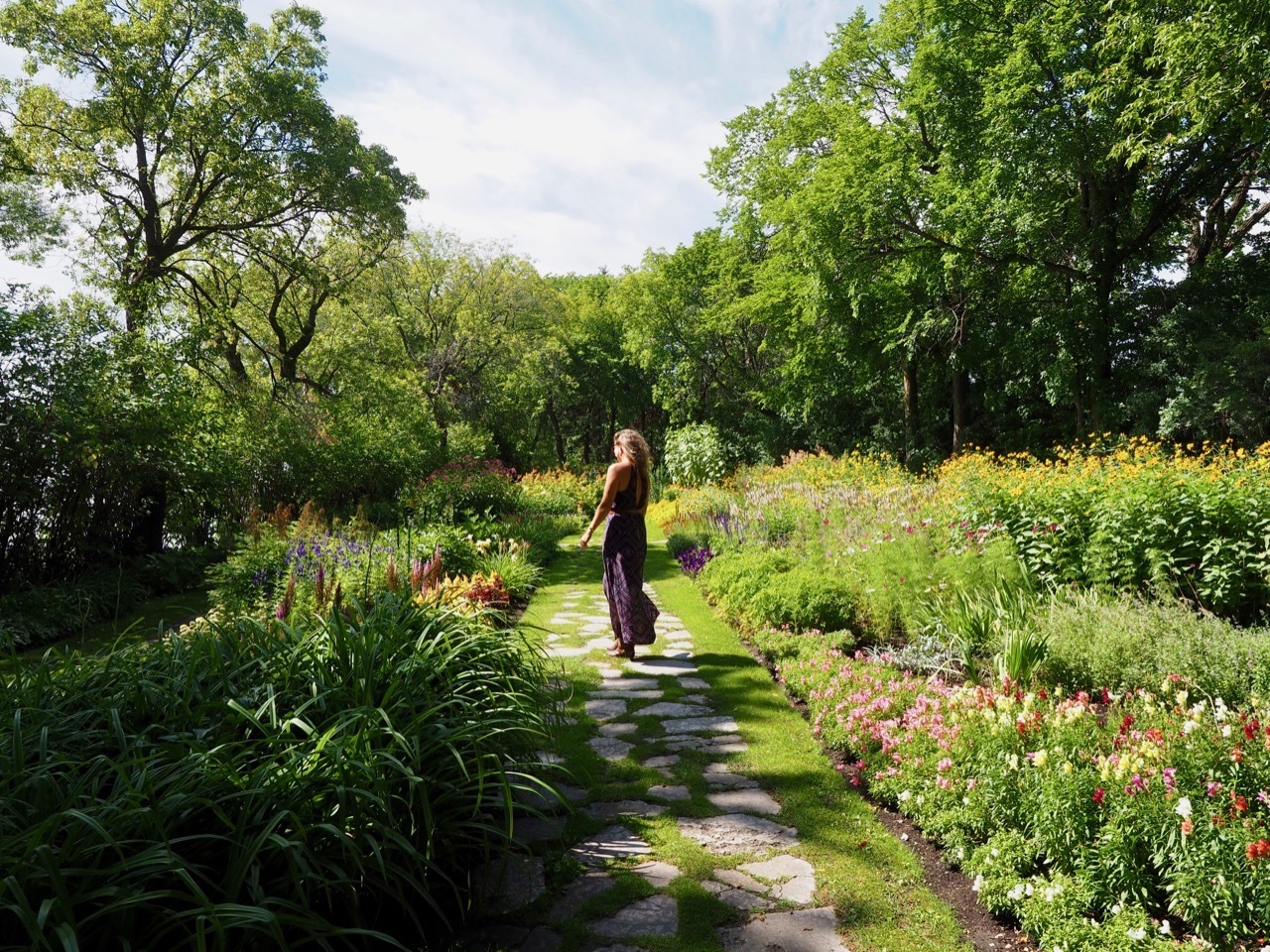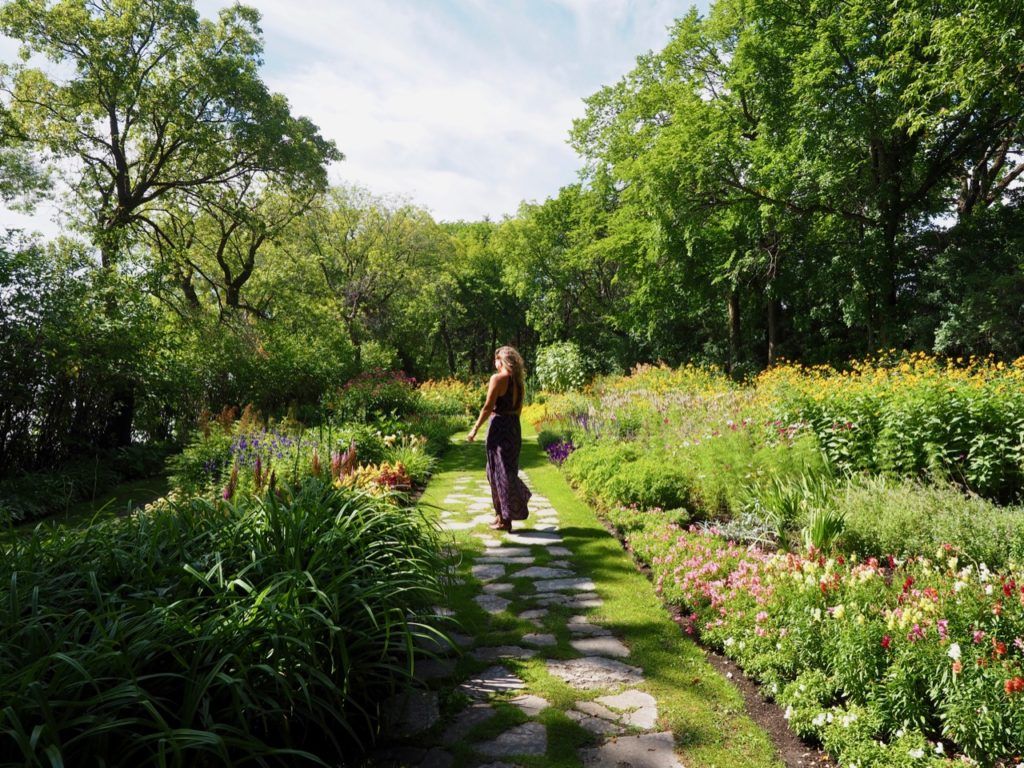 What else would you add? Lower Fort Garry National Historic Site, Selkirk Park, Bannock Point Petroforms, Morris, St. Malo Provincial Park, the Pembina Valley… the options are seemingly endless. I, for one, am so excited to keep exploring this beautiful province I am lucky enough to call home.
Many thanks to Travel Manitoba for inspiring me to take these day trips and for sponsoring the adventures. For more ideas, definitely check out their website.
Also: I highly recommend purchasing a provincial park pass for your vehicle if you plan on doing a lot of exploring of Manitoba. At $44.50 per year (as of this writing), it's really a bargain to be able to enter any provincial park you'd like. A one day visit, for example, is $9.50, so it's a no-brainer if you plan on visiting at least four or five parks in a year. I have personally already made up for my pass and then some.