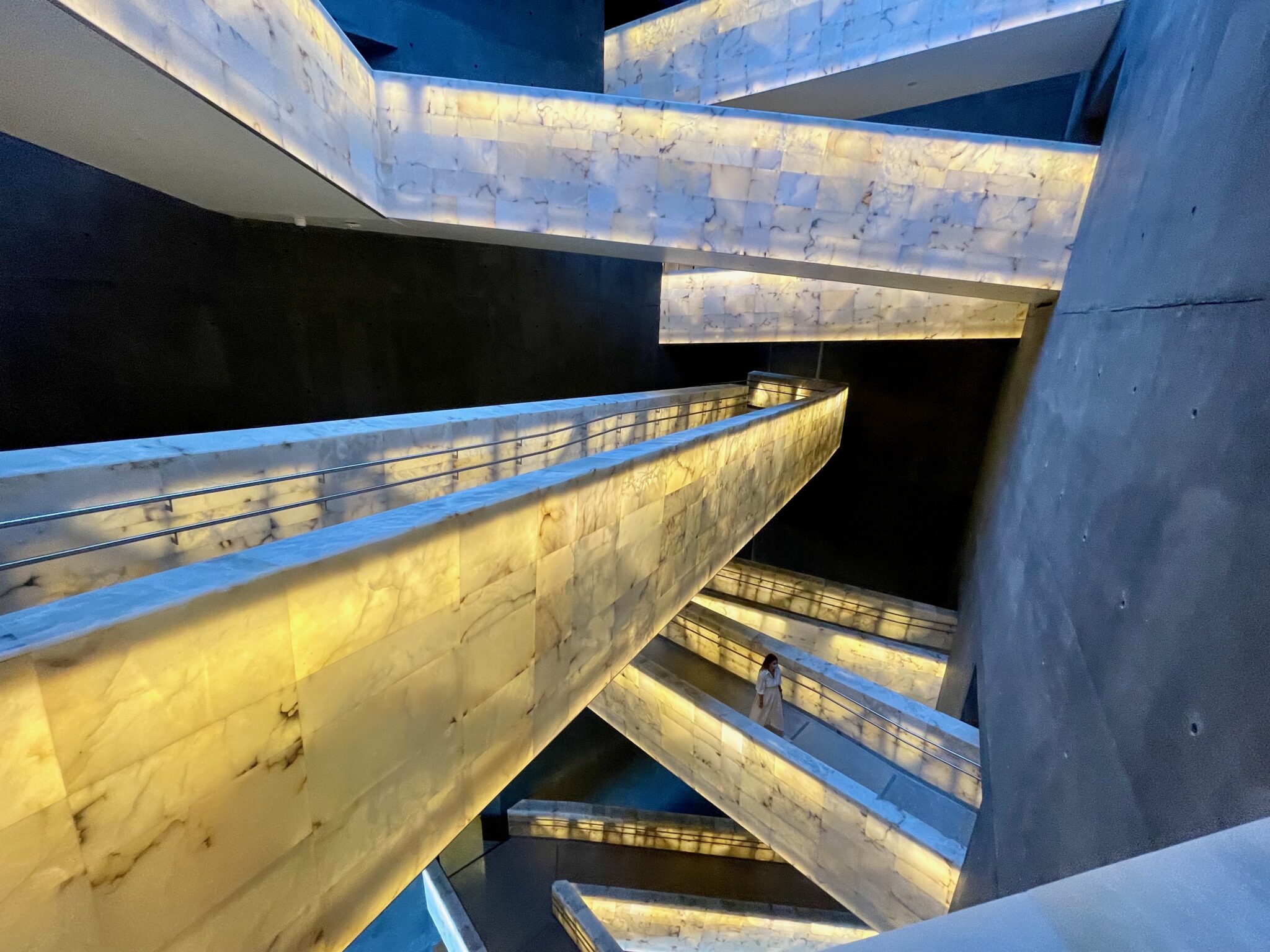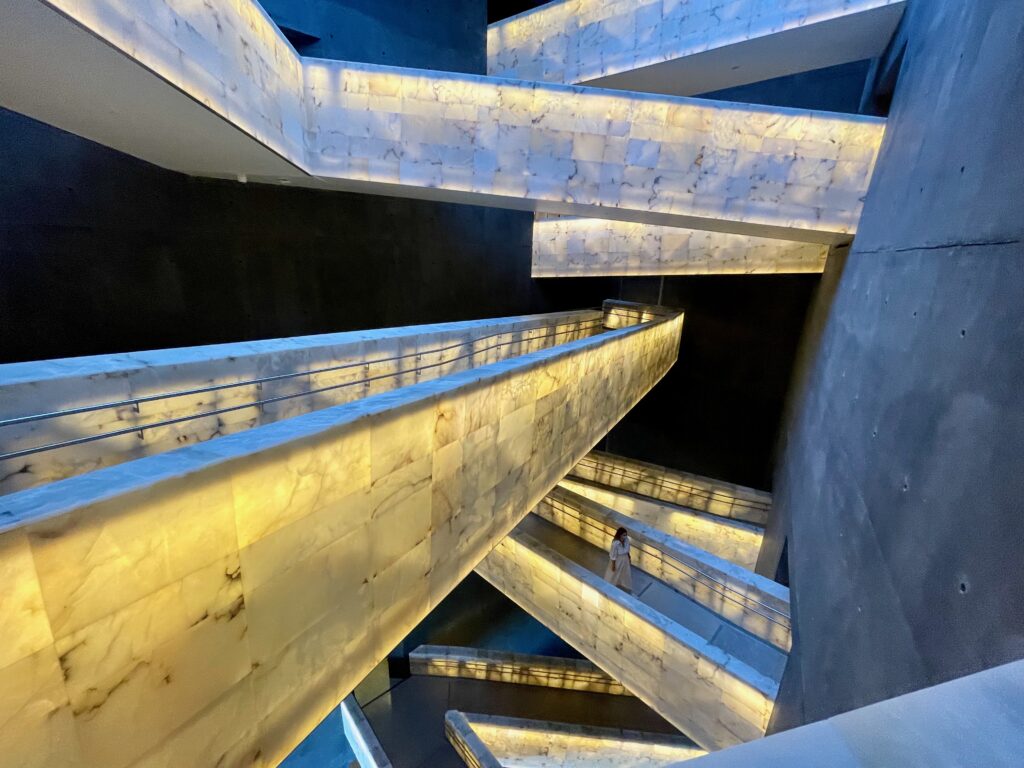 "We must accept finite disappointment, but we must never lose infinite hope." I thought about this quote from Martin Luther King, Jr. as I visited the Canadian Museum for Human Rights last week.
Because, as we have seen time and time again throughout history, humankind has survived. We have fought for what's right, and we have slowly made progress. We have, even through adversity and war and civil rights violations and catastrophes, maintained hope. And that's what a visit to the Canadian Museum for Human Rights is truly about: our ability to hope, to dream, and, ultimately, to triumph.
The Canadian Museum for Human Rights is located on Treaty 1 land, the original lands and waters of Anishinaabe, Ininiwak, Anishininiwak, Dakota, and Dene peoples, and on the homeland of the Métis Nation.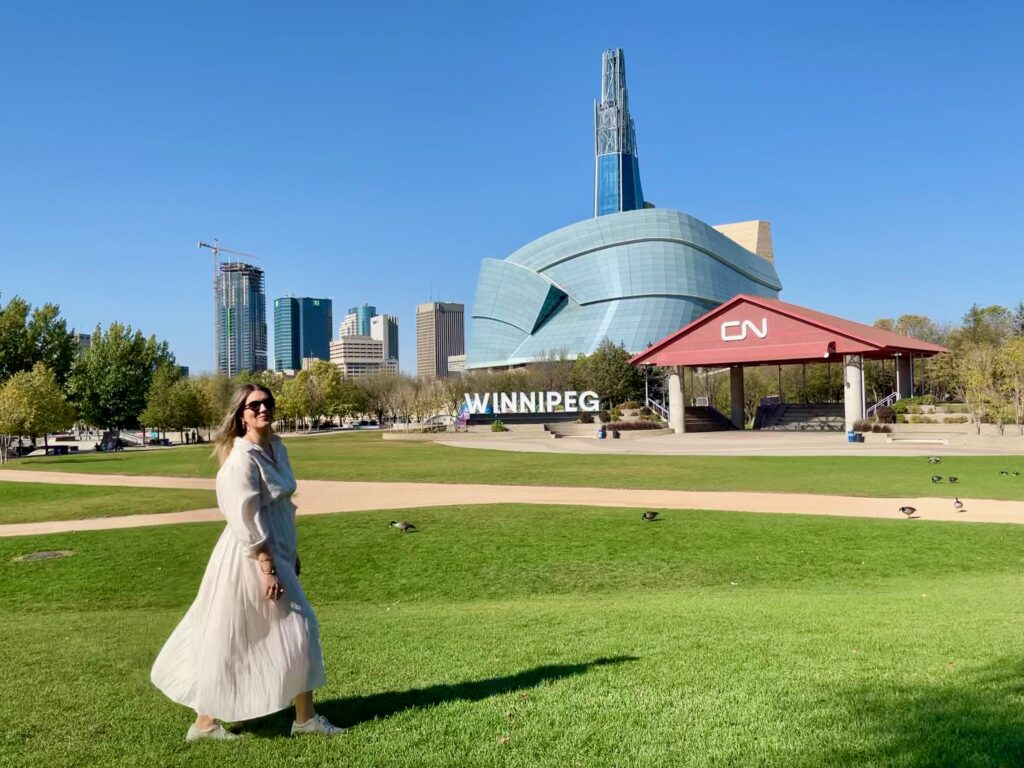 Opened to the public in 2014, the Canadian Museum for Human Rights is regularly featured on the list of "things to do in Winnipeg", and it's not difficult to see why. Dominating the city skyline, the museum is one of the most amazing buildings I've ever seen architecturally, and trust me, however stunning you think it is on the outside, the inside is just as much a marvel.
I've been lucky enough to visit the museum three times in my life, but I hadn't been since 2018. As I've slowly but surely started exploring more of my hometown of Winnipeg since everything started reopening in 2021, I knew that a visit to the museum was high on my list of things to do.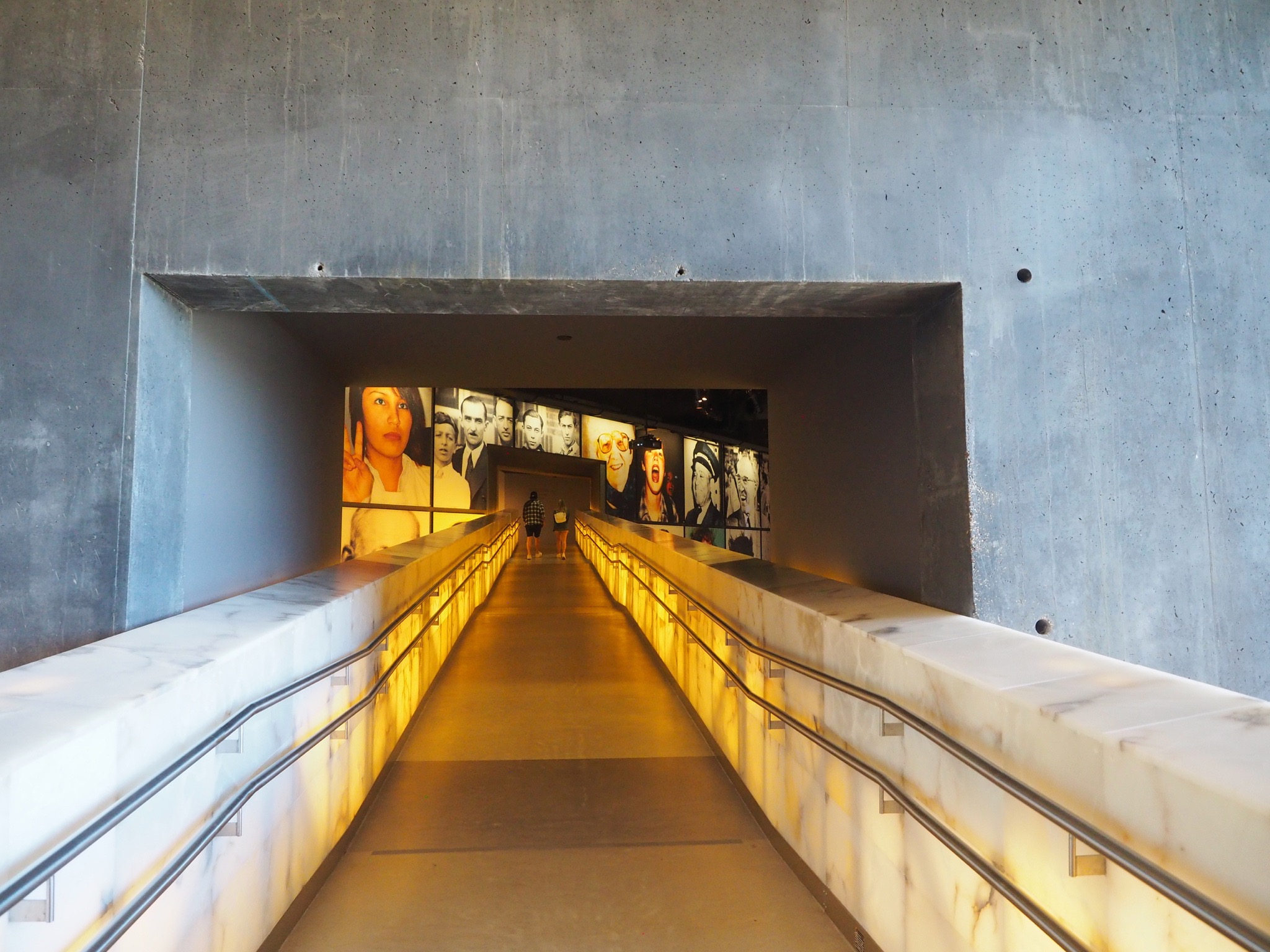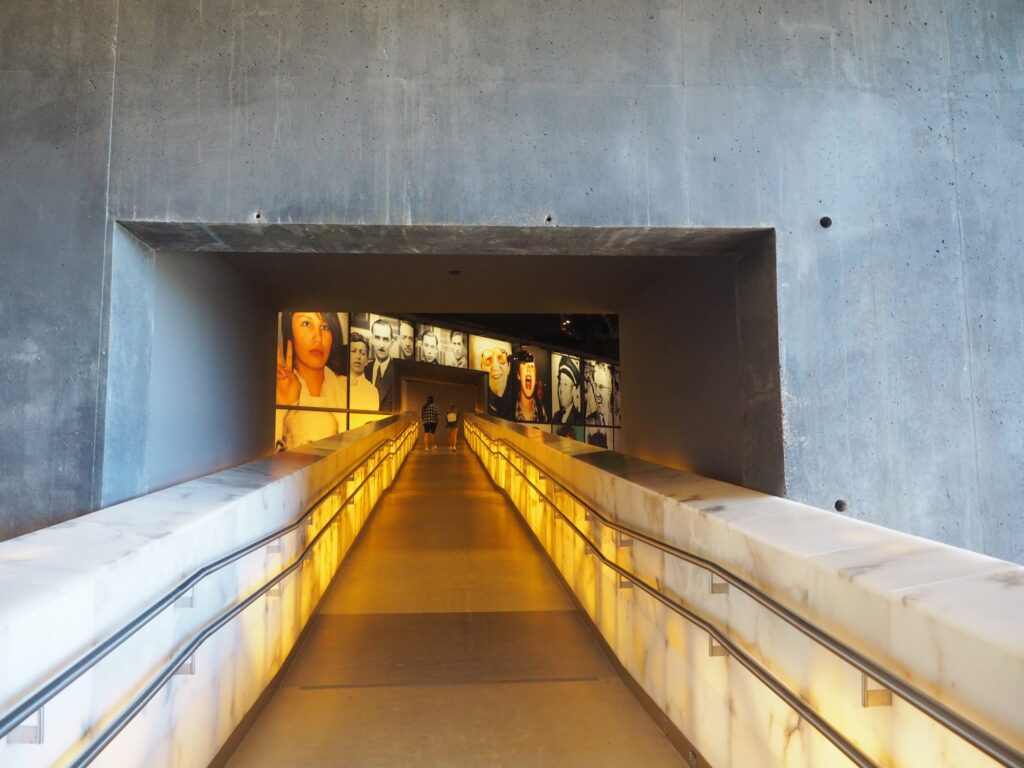 But, like all of us venturing out again with travelling and sightseeing, I wanted to first make sure that a visit to the CMHR was safe both for me and for my community. Thankfully, the museum requires that all visitors have proof of vaccination, that everyone wears a mask for the entirety of their visit, and that all visitors provide contact tracing information. Armed with this knowledge, I felt extremely safe visiting the Canadian Museum for Human Rights.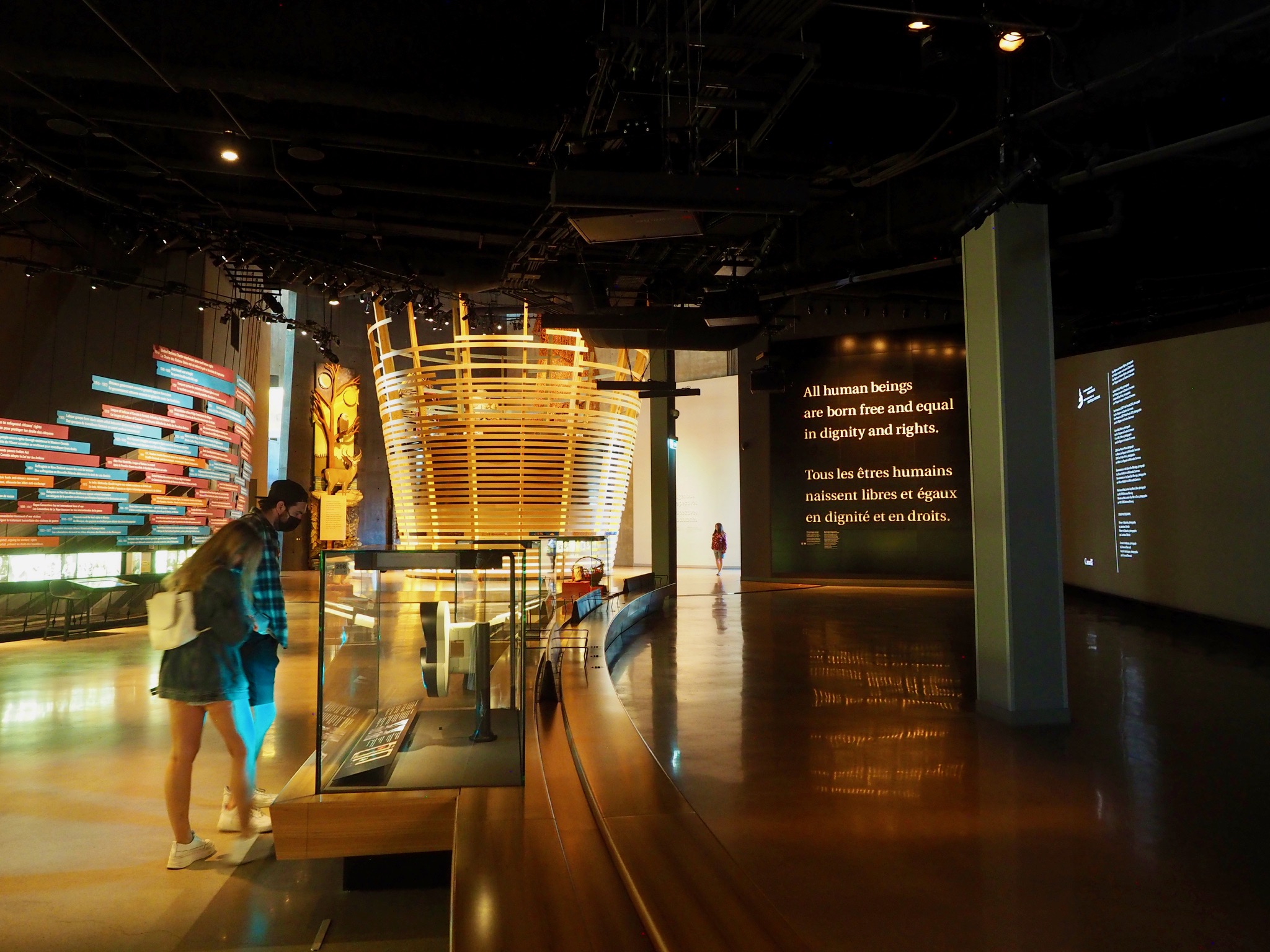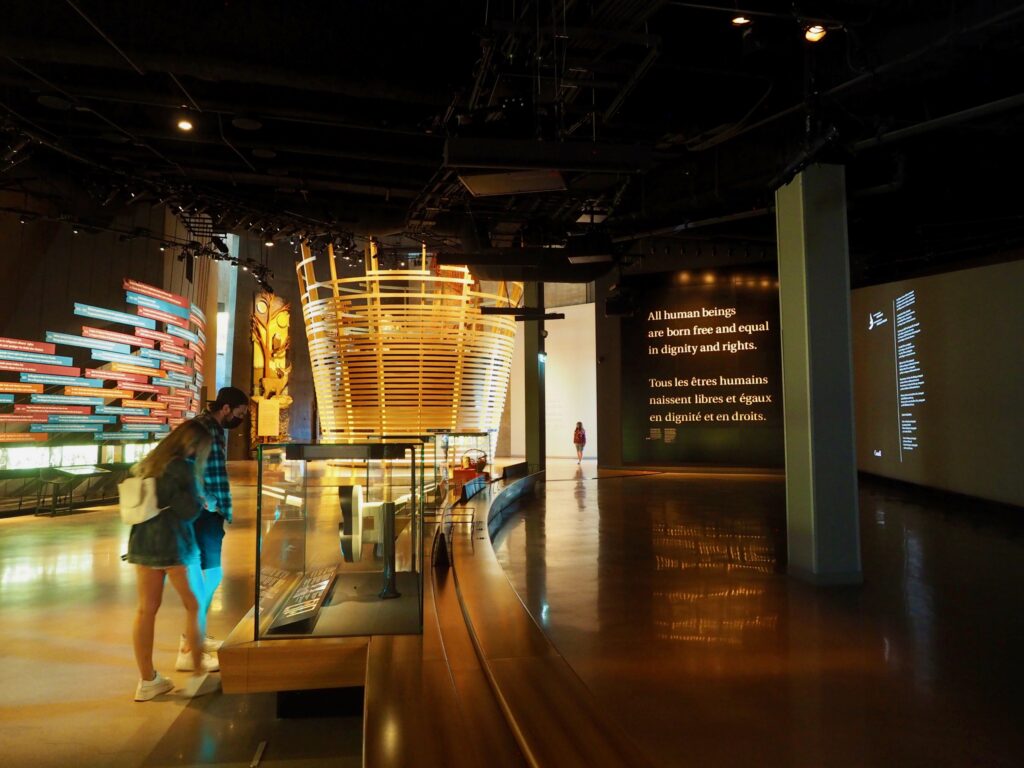 Spanning seven floors, the museum is brilliantly curated. There are ten core galleries spread across the museum, including: What are human rights?, Indigenous perspectives, Canadian journeys, Protecting rights in Canada, Examining the Holocaust, Turning points for humanity, Breaking the silence, Actions count, Rights today, and Inspiring change.
My favourite of these galleries is probably "Canadian journeys", where you can read about the people who call Canada home. Canada is such a mosaic of cultures, religions, beliefs, and backgrounds, and to read about the rights that people have fought for to try to make this country safe and welcoming for all was incredibly fascinating.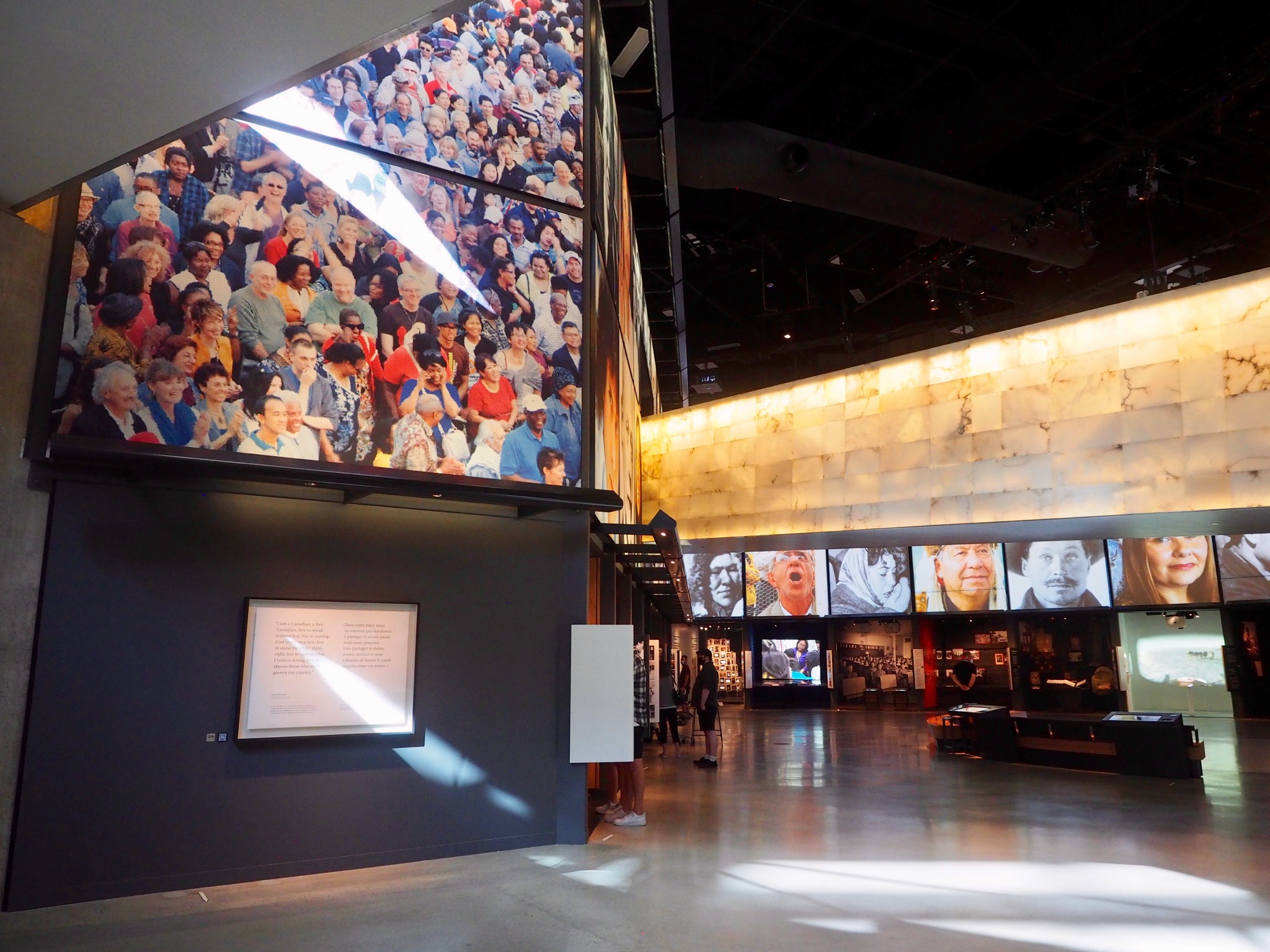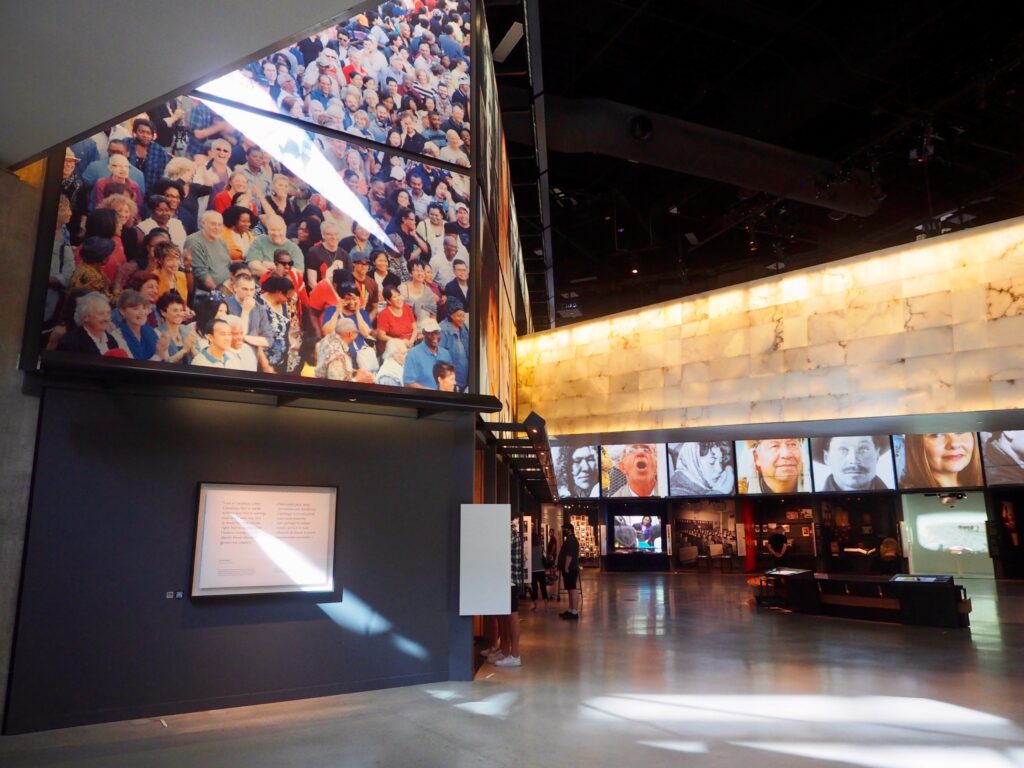 Alongside these permanent galleries, there are also temporary exhibitions. When I visited, I was able to see Witness Blanket: Preserving a Legacy, an art installation by Carey Newman that shows the truths of residential school survivors, and Activism, an exhibition that showcases artistic expression as a response to violations of human rights.
I love that the Canadian Museum for Human Rights is in Winnipeg; it makes me proud knowing that it is the first national museum opened in Canada since 1967, and that it is right here in our prairie city. The fact that it is a human rights museum – what is more important than human rights, after all? – is another point of pride.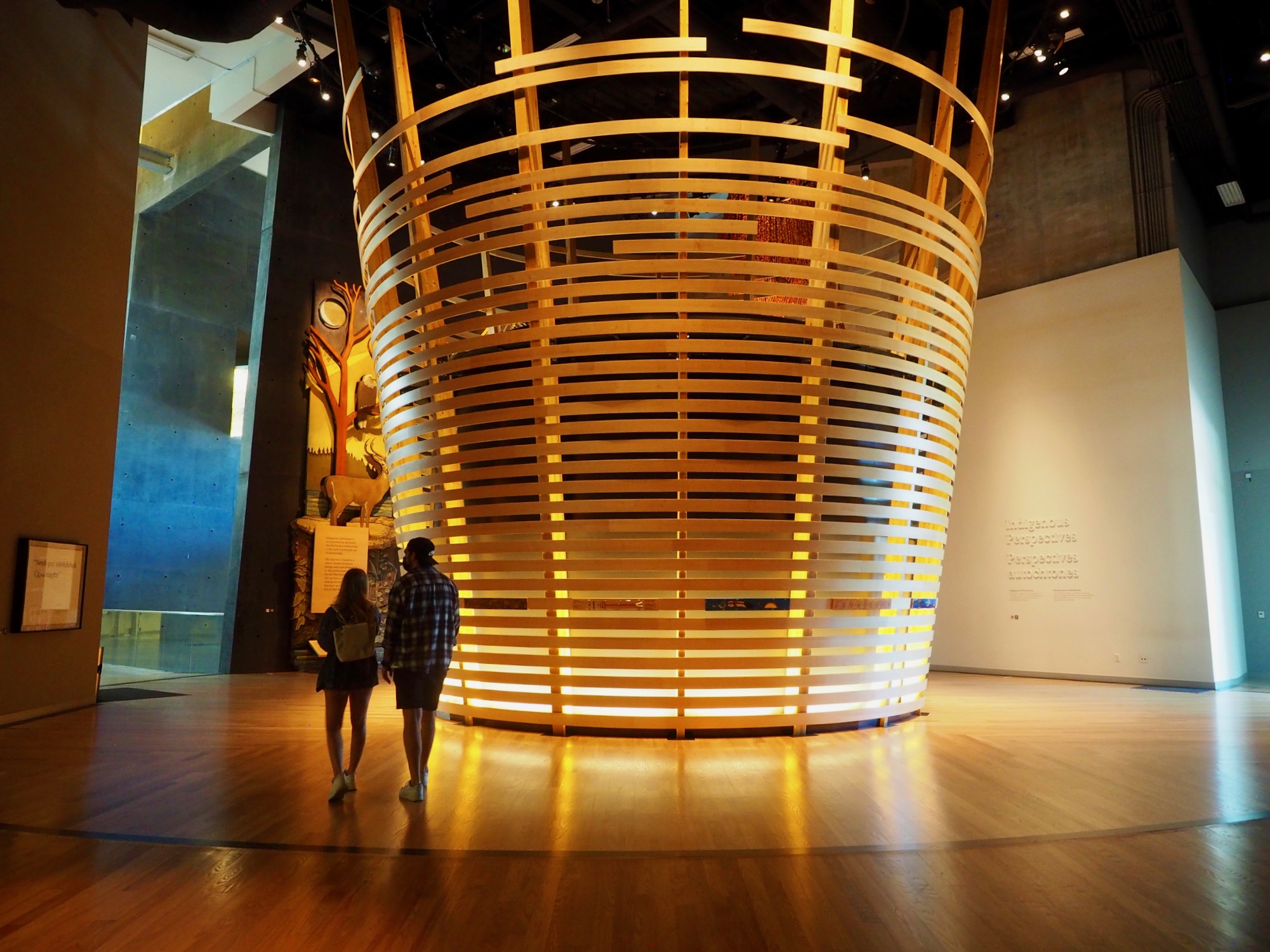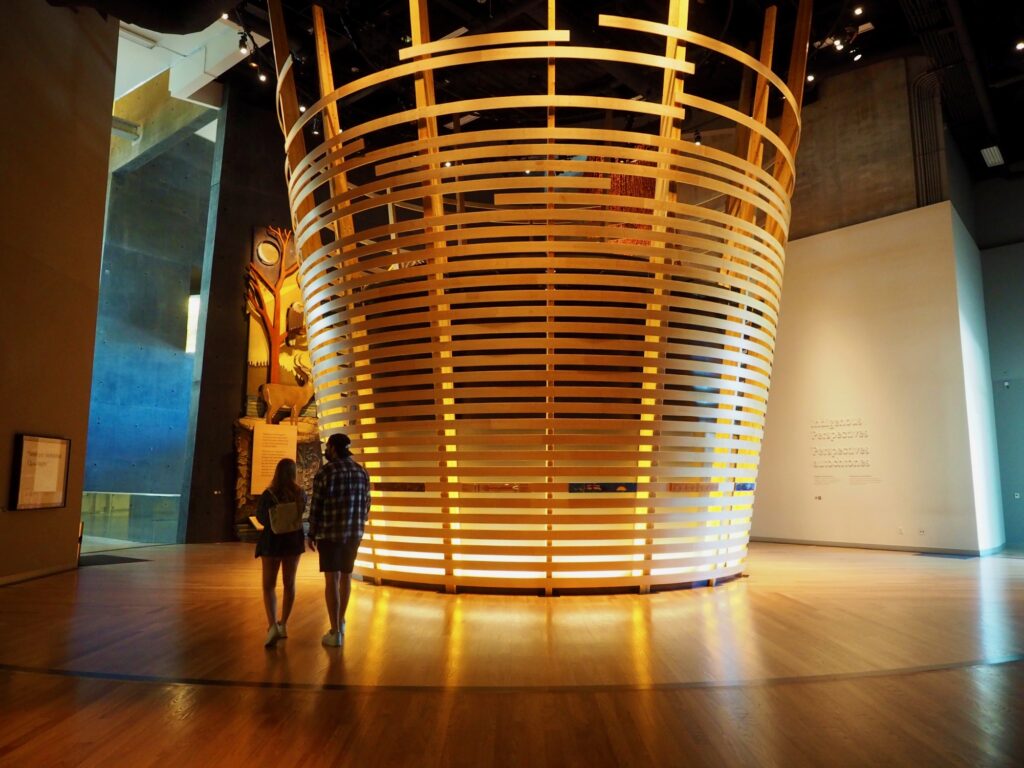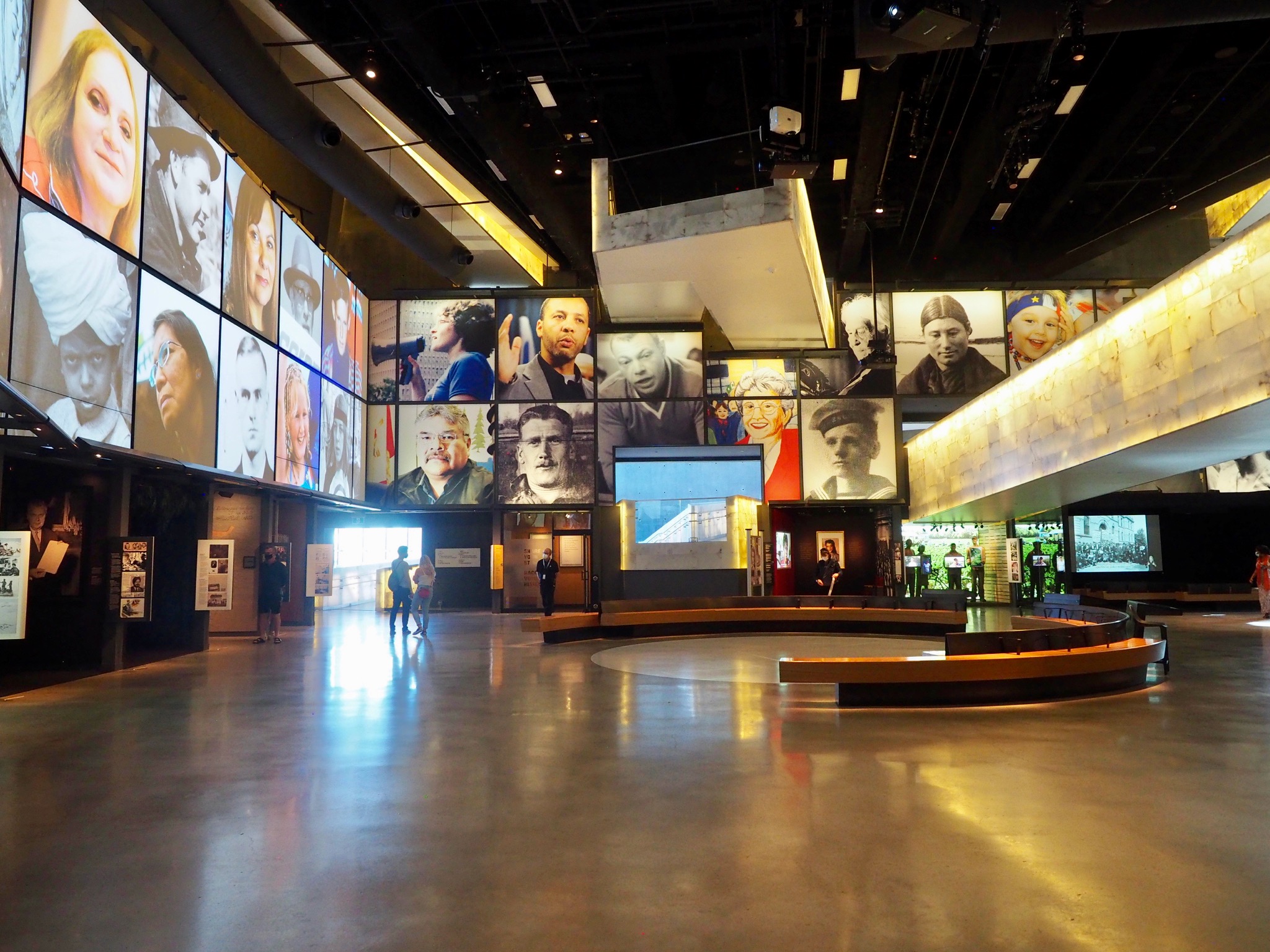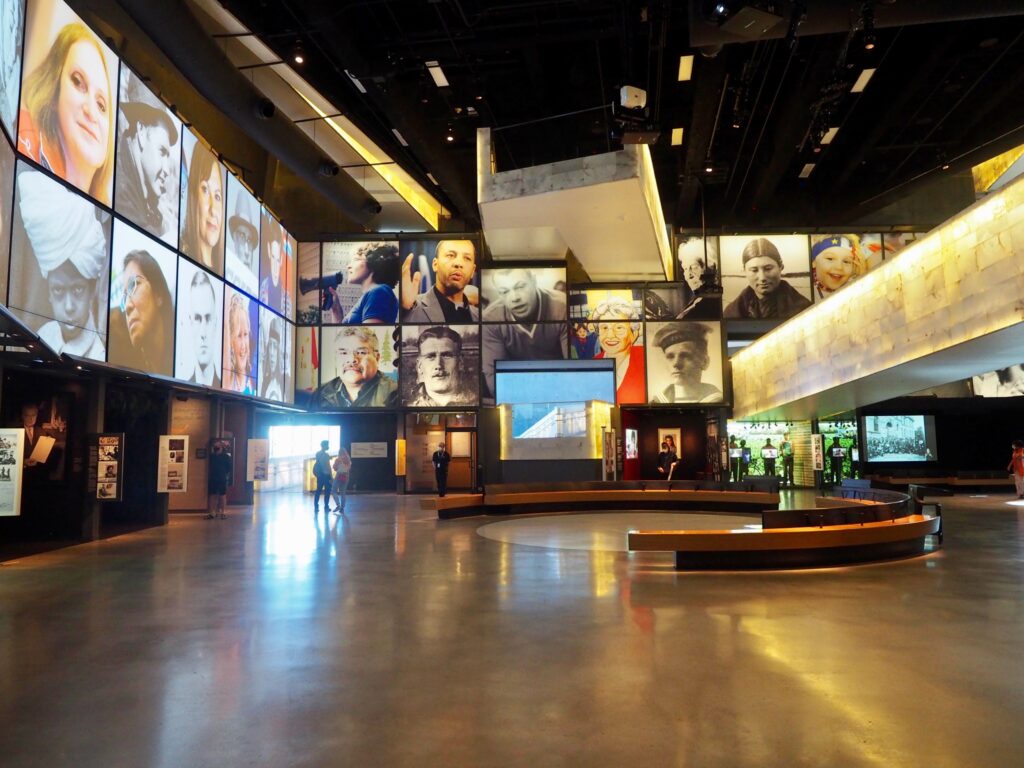 Wandering through the museum, taking in its stories, I was moved to tears many times over. There are so many people around the world who, for too much of history, have been denied basic human rights, stripped of and persecuted because of their culture, religion, identity, and more. I believe it is absolutely necessary to bring these stories from around the world stories to light. Ultimately, as the museum's website states, the museum strives "to build understanding, promote respect, and encourage reflection."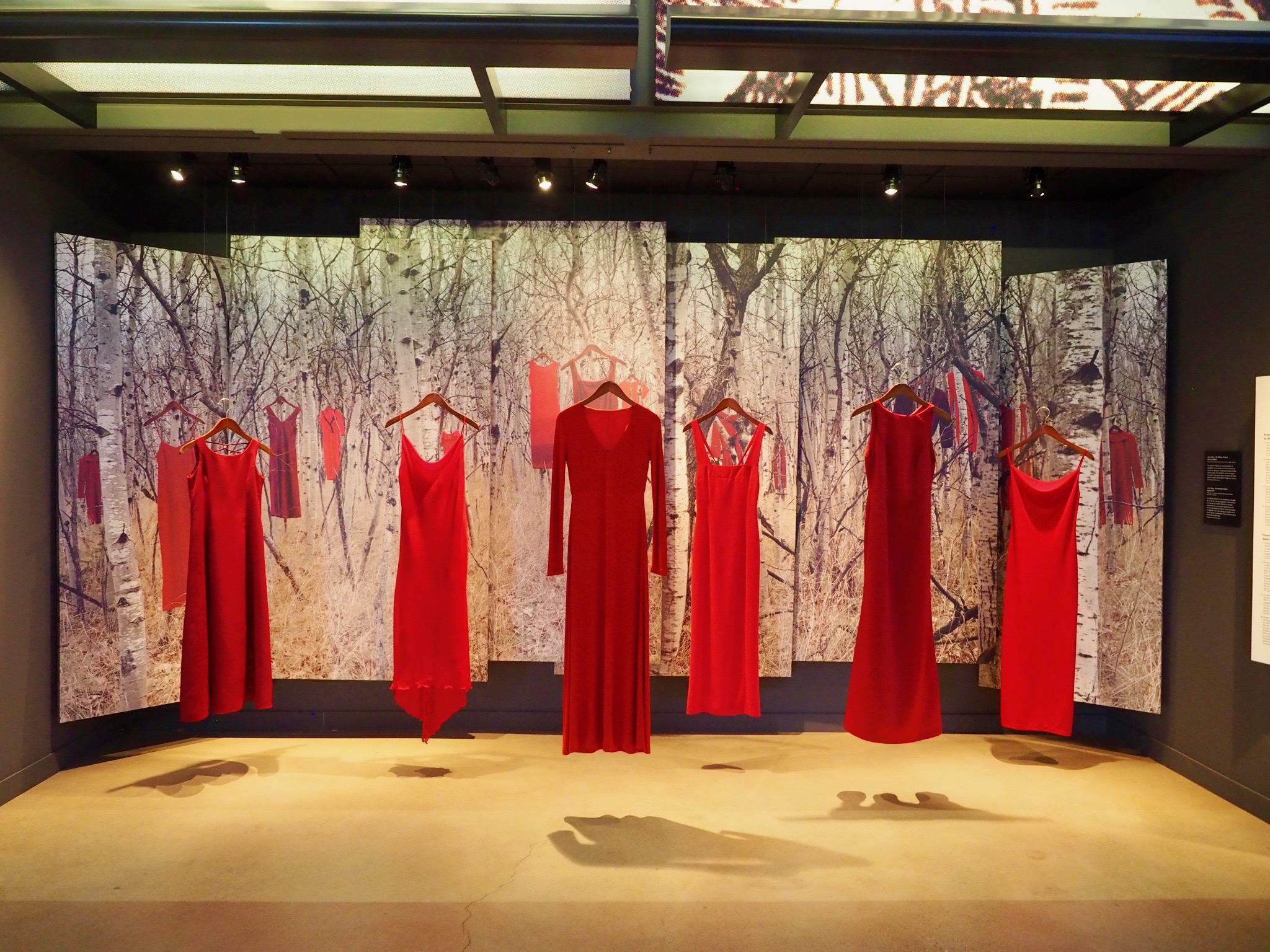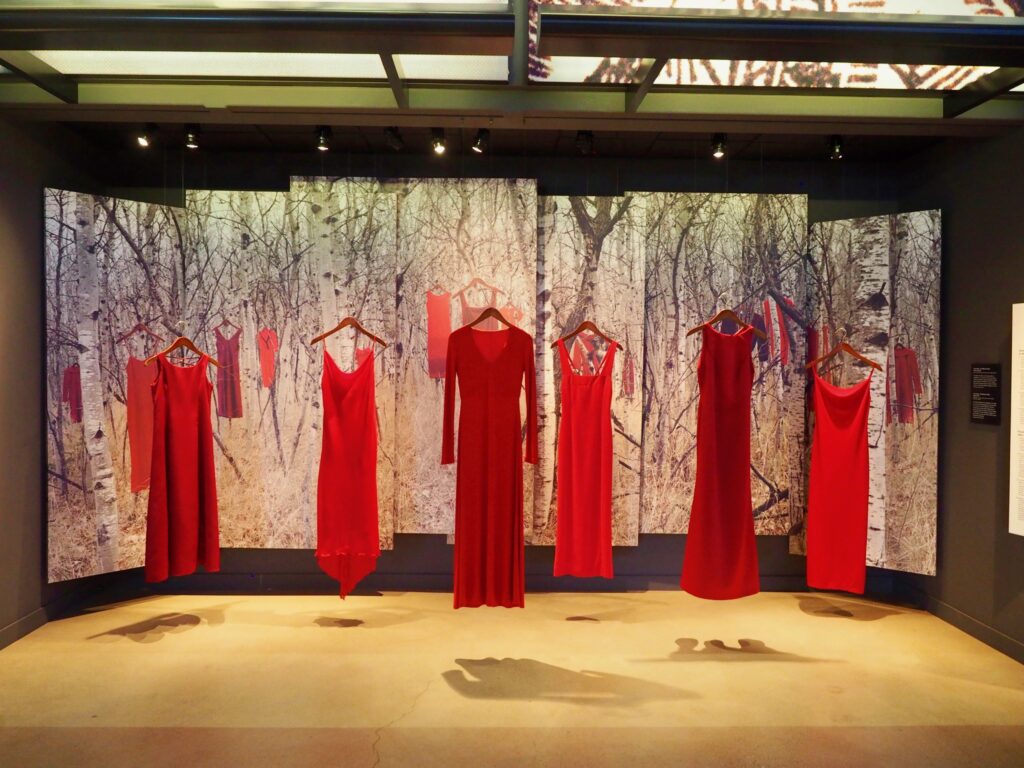 As a white, heterosexual, cis-gendered, able-bodied, middle class woman born and raised in Canada, I recognize how much privilege I've had in my 37 years. I believe it is crucial for us to learn about other people's stories, to listen, to reflect. While I try to do this in my everyday life, a visit to the Canadian Museum for Human Rights was a fantastic reminder of how far we've come, but also how far we still have to go.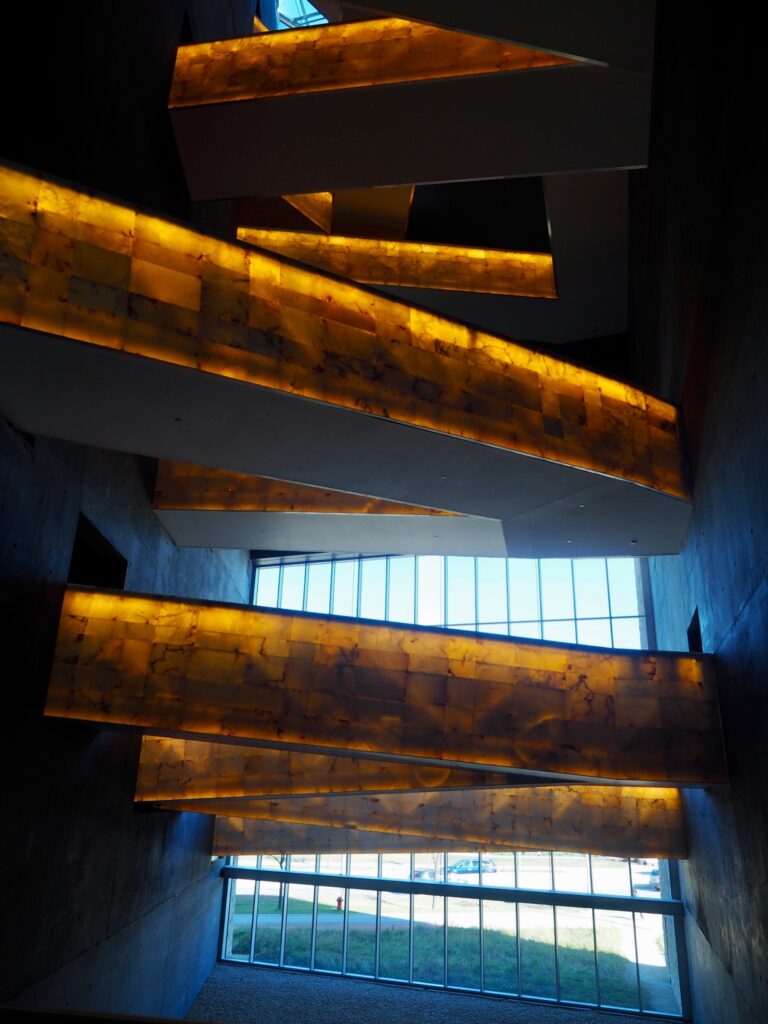 My recommendation is to spend at least a few hours in the museum; I would dedicate half a day to exploring it in its entirety. You will want to take your time in each exhibition and gallery, as there is so much to absorb. You'll also want to spend time savouring the beauty of the architecture, especially the backlit alabaster ramps in the Hall of Hope, the pools of water in the Garden of Contemplation, and the Israel Asper Tower of Hope, a 100-metre glass spire with views over the city skyline.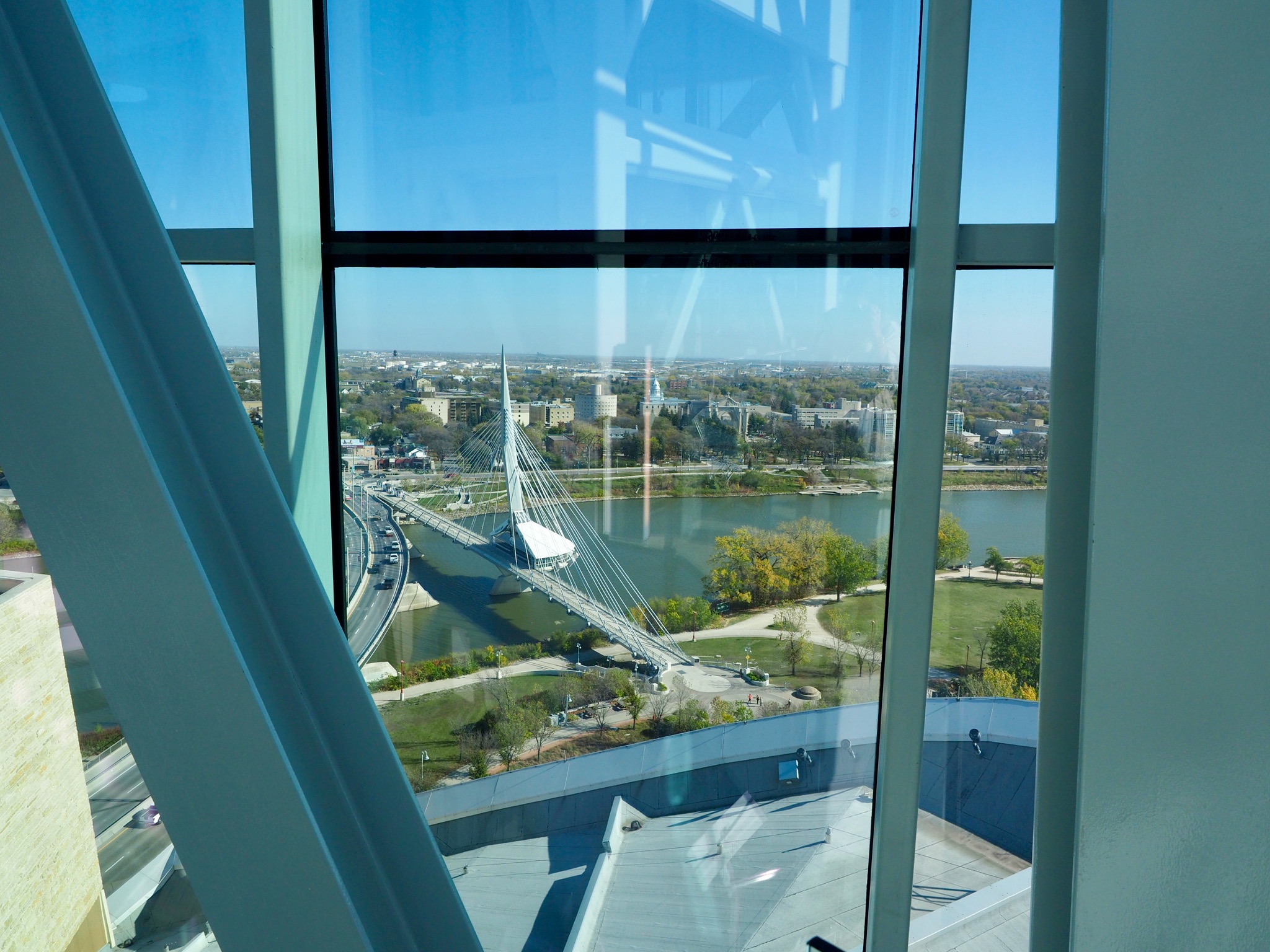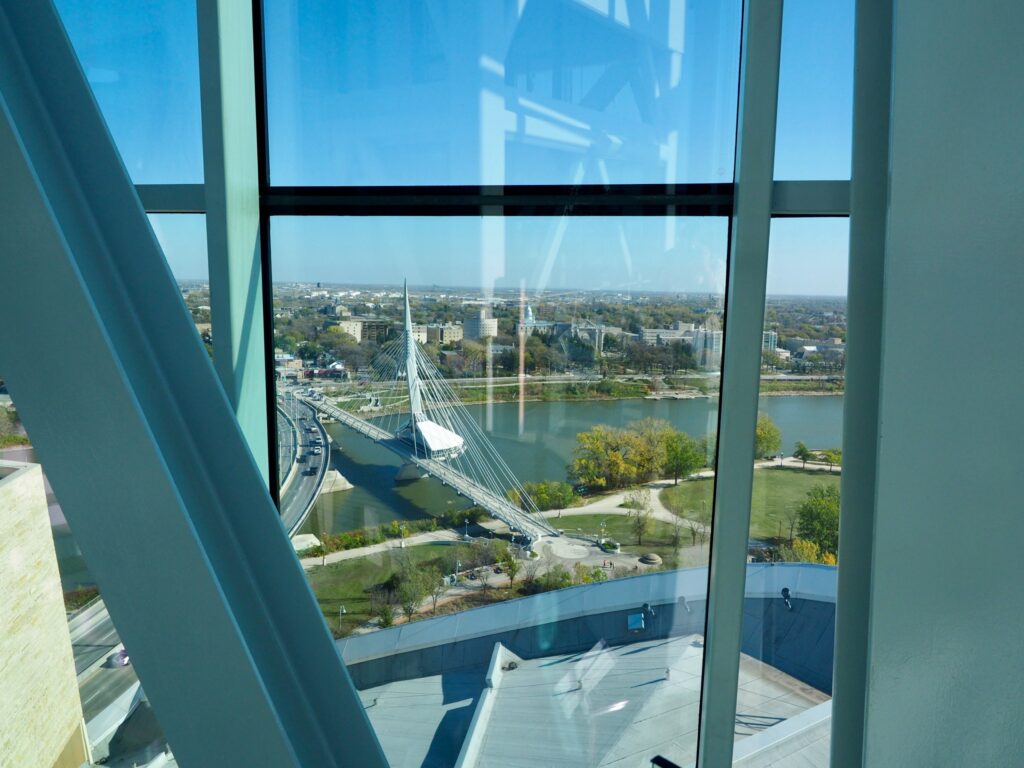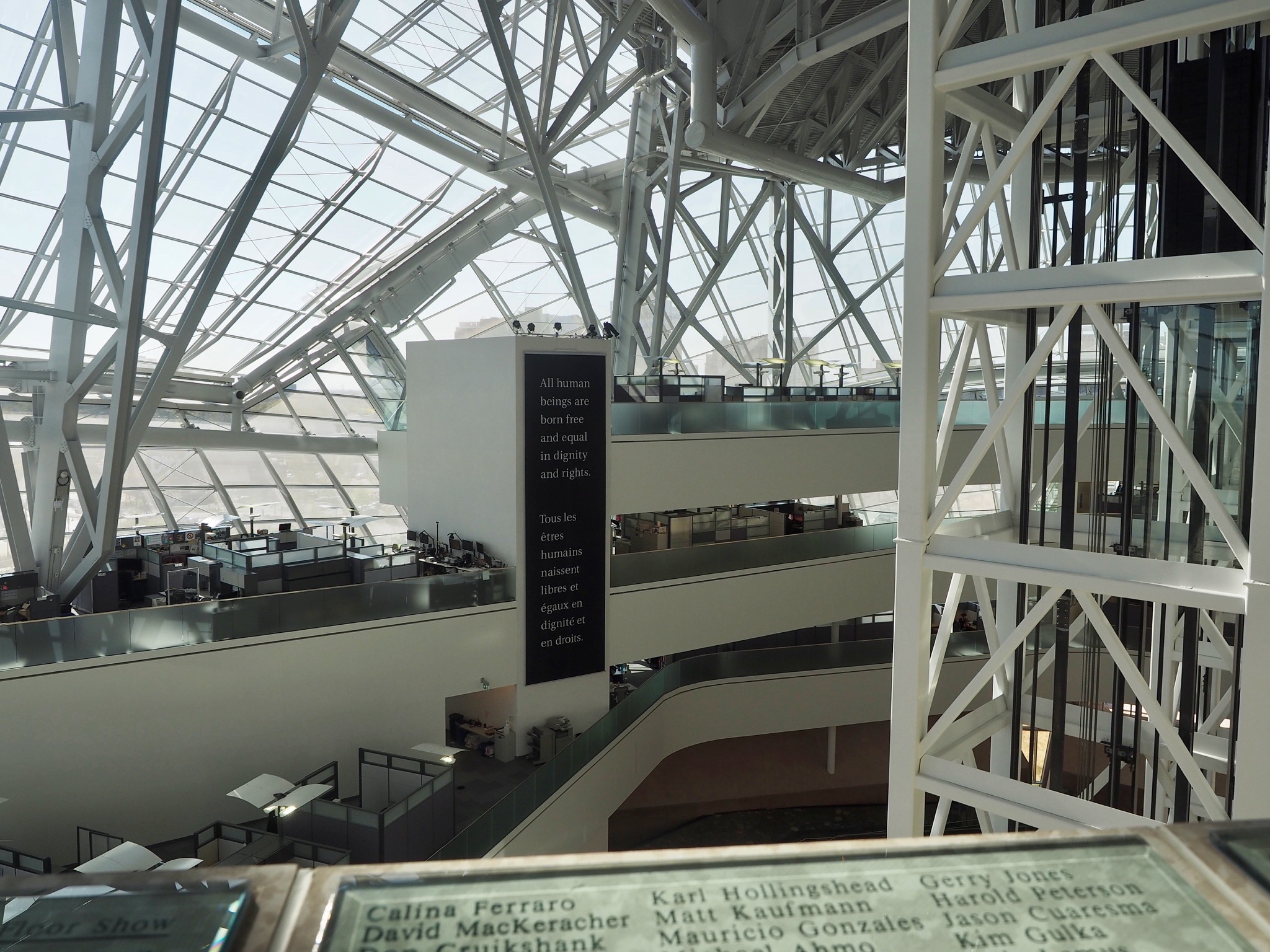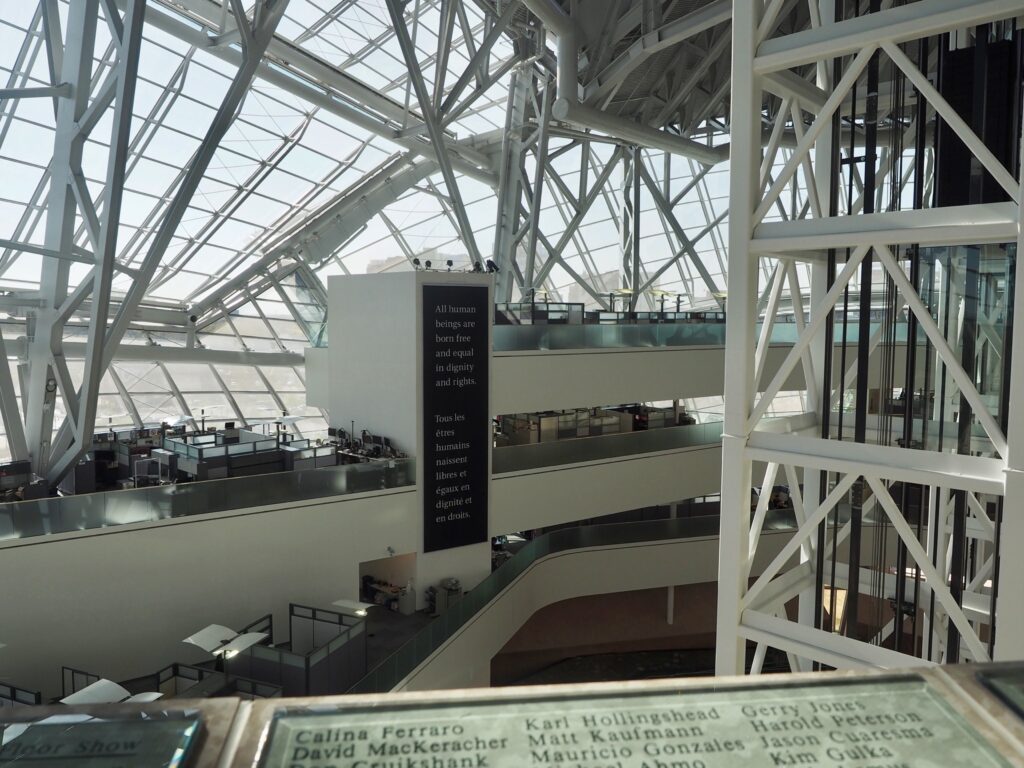 There is also a coffeeshop you can visit, as well as the excellent boutique on the main floor (you can order items from the boutique from home, too). All of the items in the boutique are ethically sourced and produced.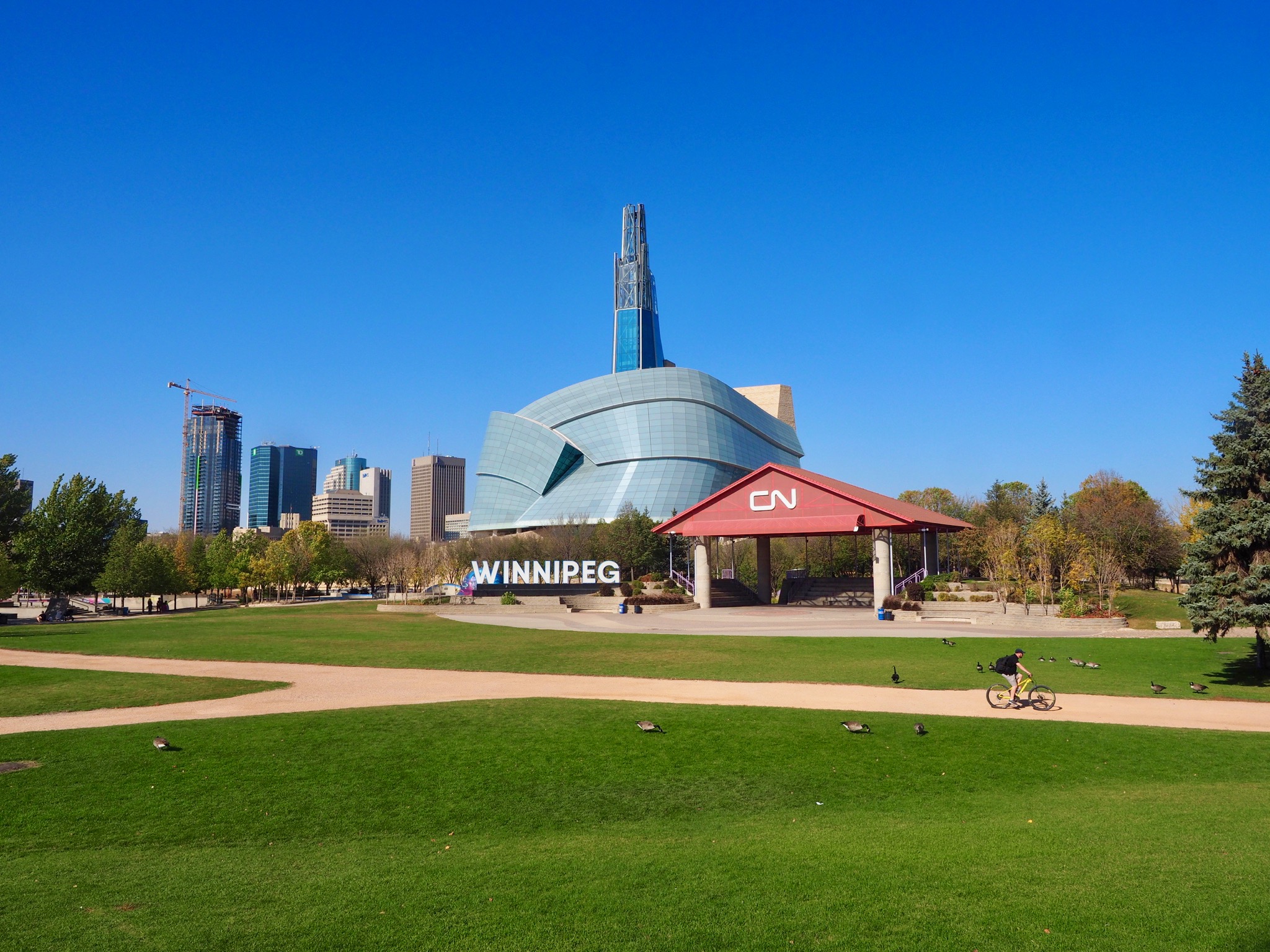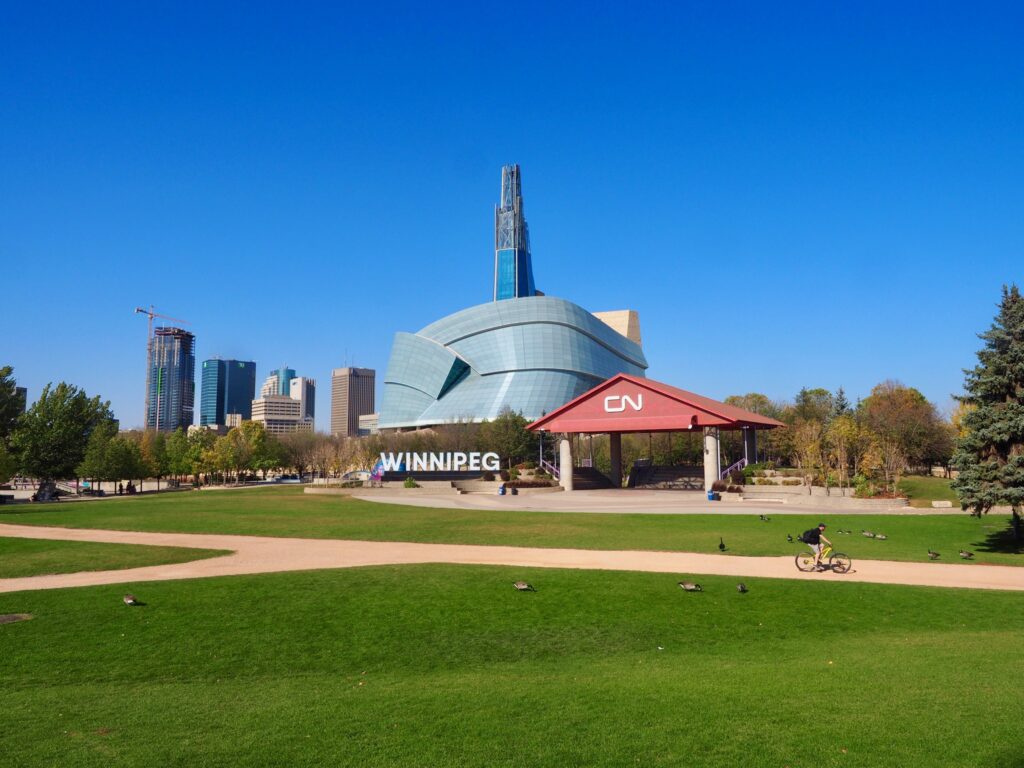 The Canadian Museum for Human Rights will consistently make my list of things to do in Winnipeg, as well as one of the top museums in Canada. It is a place to learn, a place to reflect, and at the end of the day, a place to witness the power of hope and triumph, even in the face of the greatest challenges to human rights.
Make sure to check out this guide to visiting the Canadian Museum for Human Rights for even more about the museum.
Have you been to the Canadian Museum for Human Rights, or would you like to go?
Thank you to the museum and Travel Manitoba for sponsoring my visit. As always, all opinions are my own.