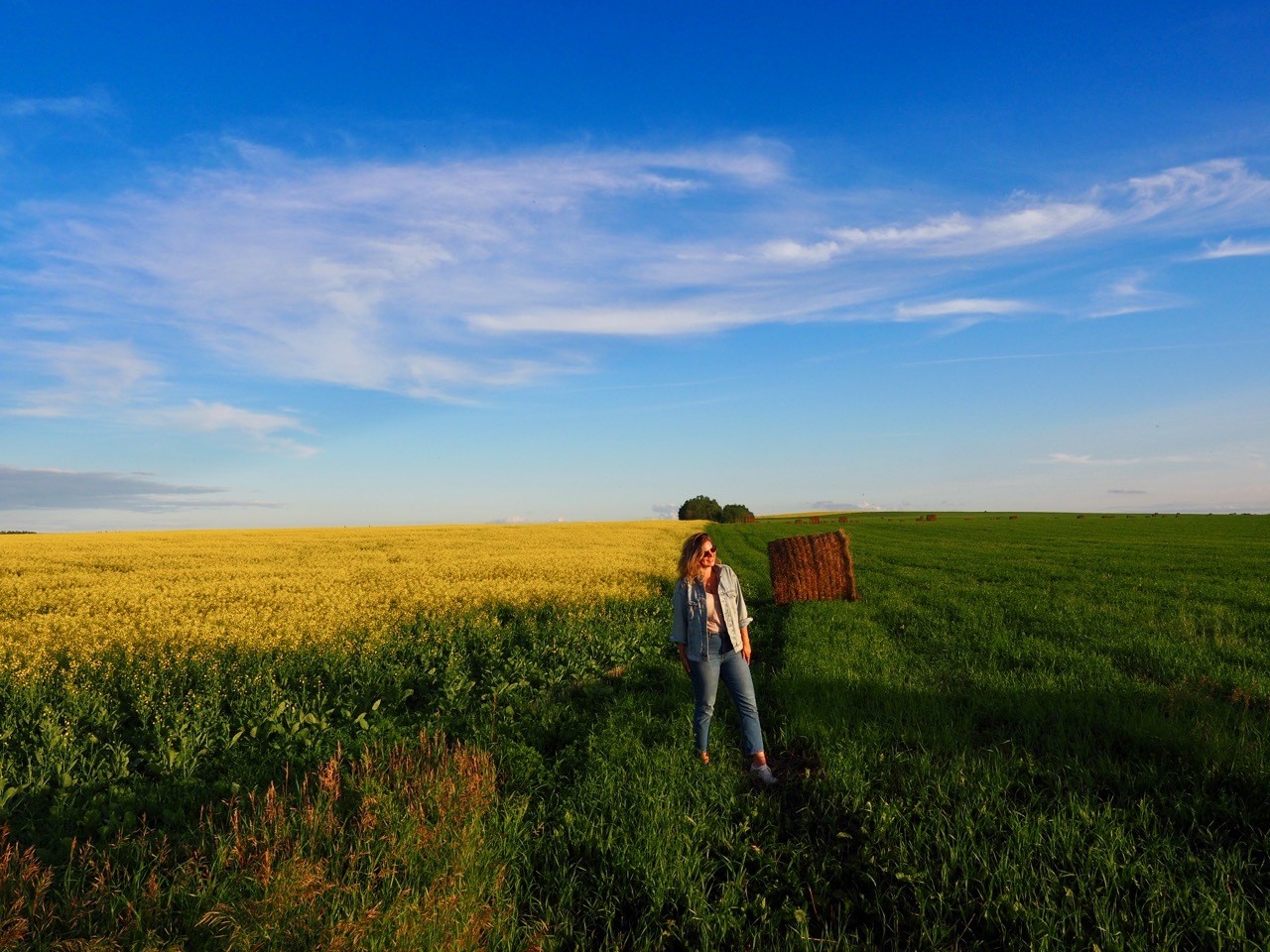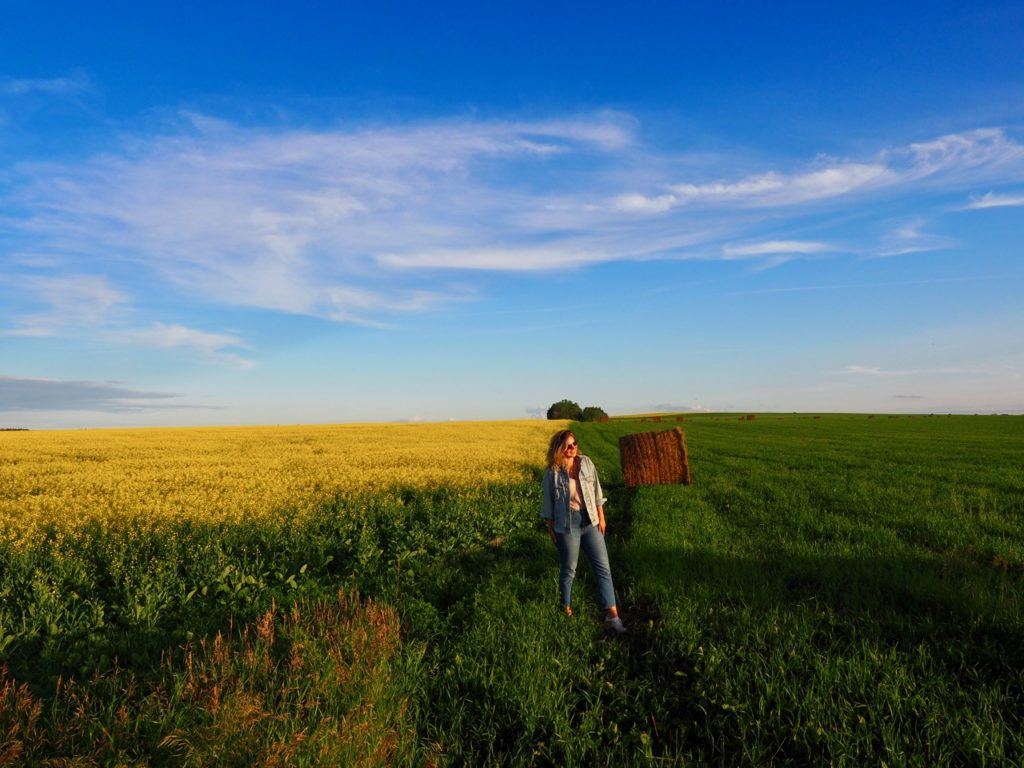 As I've talked about on social media and in previous blog posts, 2020 was always going to be the year that I explored my home province, Manitoba. After growing up in its capital, Winnipeg, and then leaving as soon as I turned 18, I hadn't seen very much of it until returning two years ago, at 34. In the past two years, I've tried to see what I could of the province, knowing that there was so much to do and so much to see if only I stayed open to the potential for adventure just around the corner.
It just so happens, of course, that we should all be focusing on local, safe travel in our own backyards in 2020. I see this as an amazing opportunity to see more of my home province as well as support local businesses. We could all use a little extra help this year, local tourism included. And so: Manitoba it is, my travels sticking firmly to what I can see within the province by car.
What I didn't expect was to fall so deeply in love with this prairie province, with its endless blue skies, its fields of canola, its shimmering lakes. I had mistakenly believed that all of Manitoba was the same, that what I saw on the outskirts of Winnipeg was what the rest of Manitoba must be like, too.
And so when I was invited to visit Swan Valley, a region about five hours northwest of Winnipeg, I had no idea what to expect. I had vaguely heard of the town of Swan River, but beyond that I couldn't tell you a thing.
But after spending a few days exploring Swan Valley, I can definitively tell you this: it's one of my favourite places in Manitoba, hands down.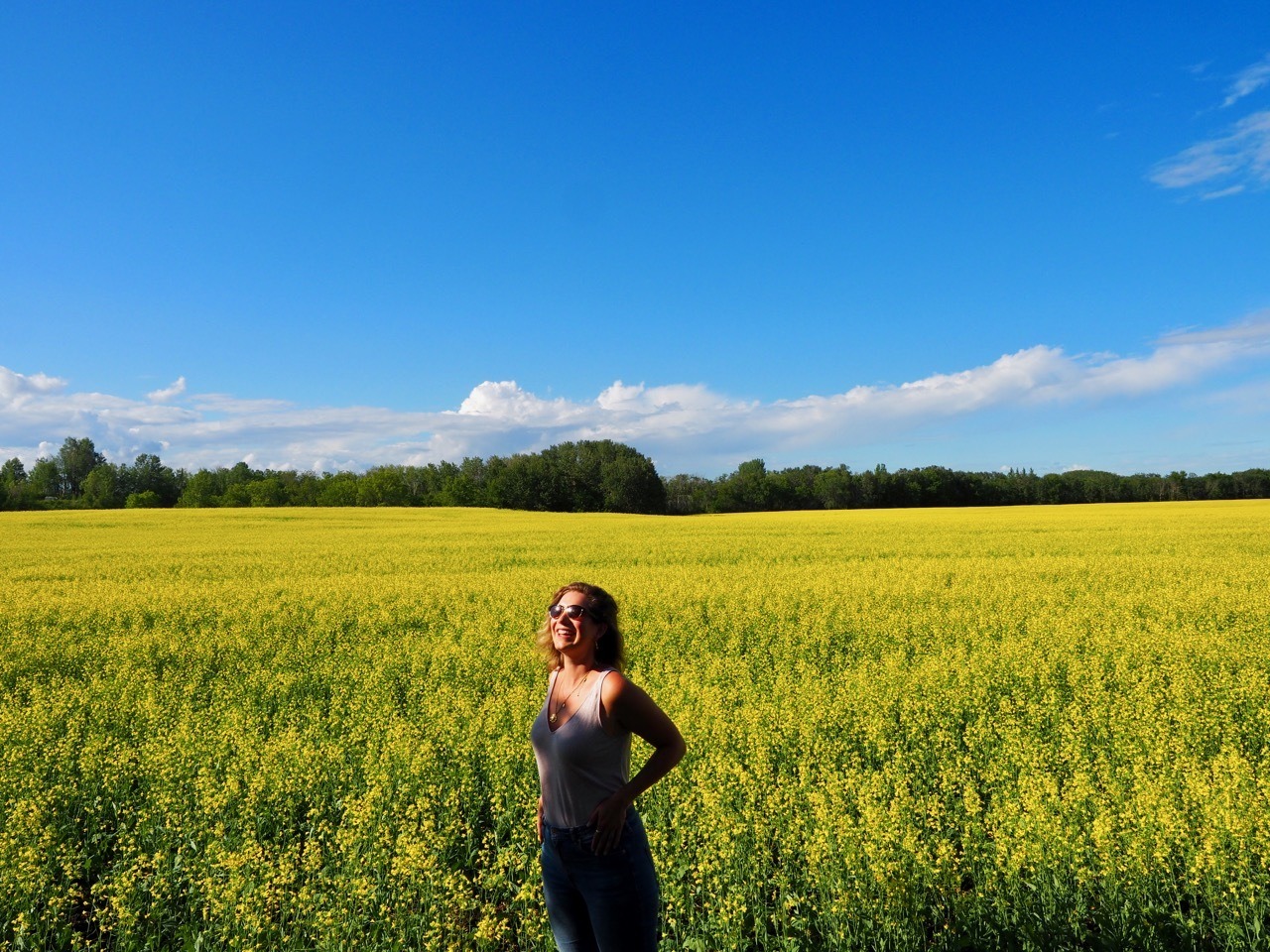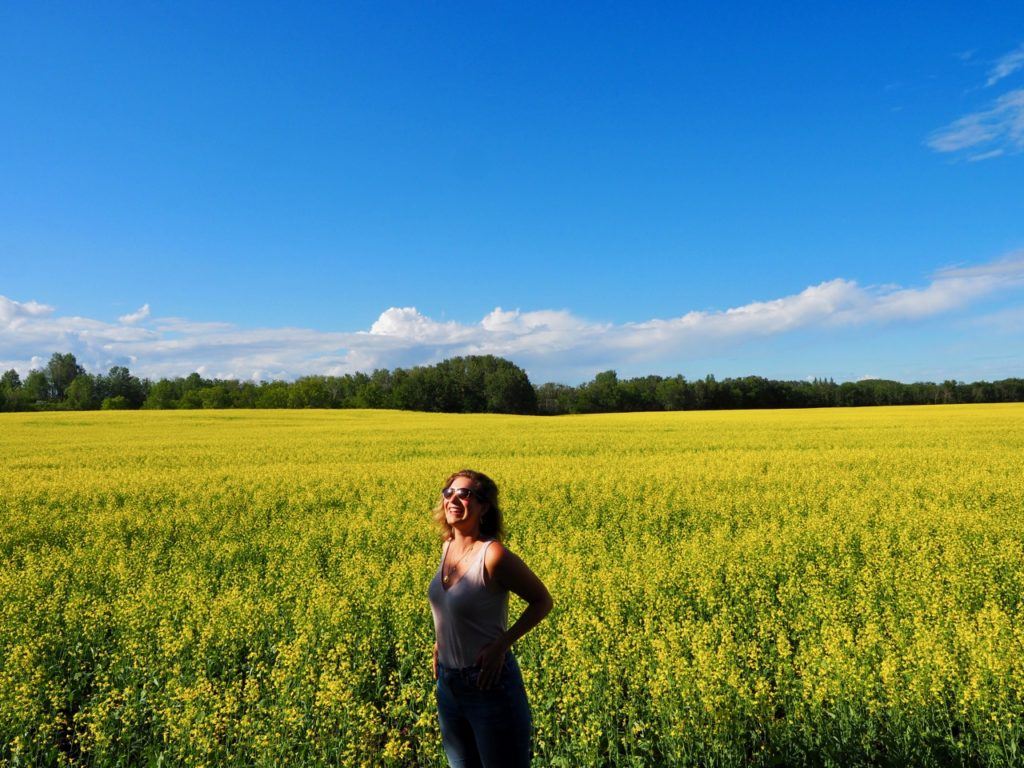 Perfect for a socially-distanced trip, one that includes a lot of natural beauty, I'm so excited to share some of what I got up to while I was in Swan Valley. Nestled between the Porcupine Mountains and Duck Mountains, the valley is perfect for hiking, fishing, camping, and swimming in summer, while ideal for downhill skiing, snowshoeing, snowmobiling, and ice fishing in winter. It's a bit of a nature enthusiast's dream playground, really, and I could have happily spent another week or two exploring all that there was to do in Swan Valley.
Without further ado, here are the best things to do in Swan Valley.
I would like to acknowledge and honour that Swan Valley is located on Treaty 4 territory.
Spend time at Wellman Lake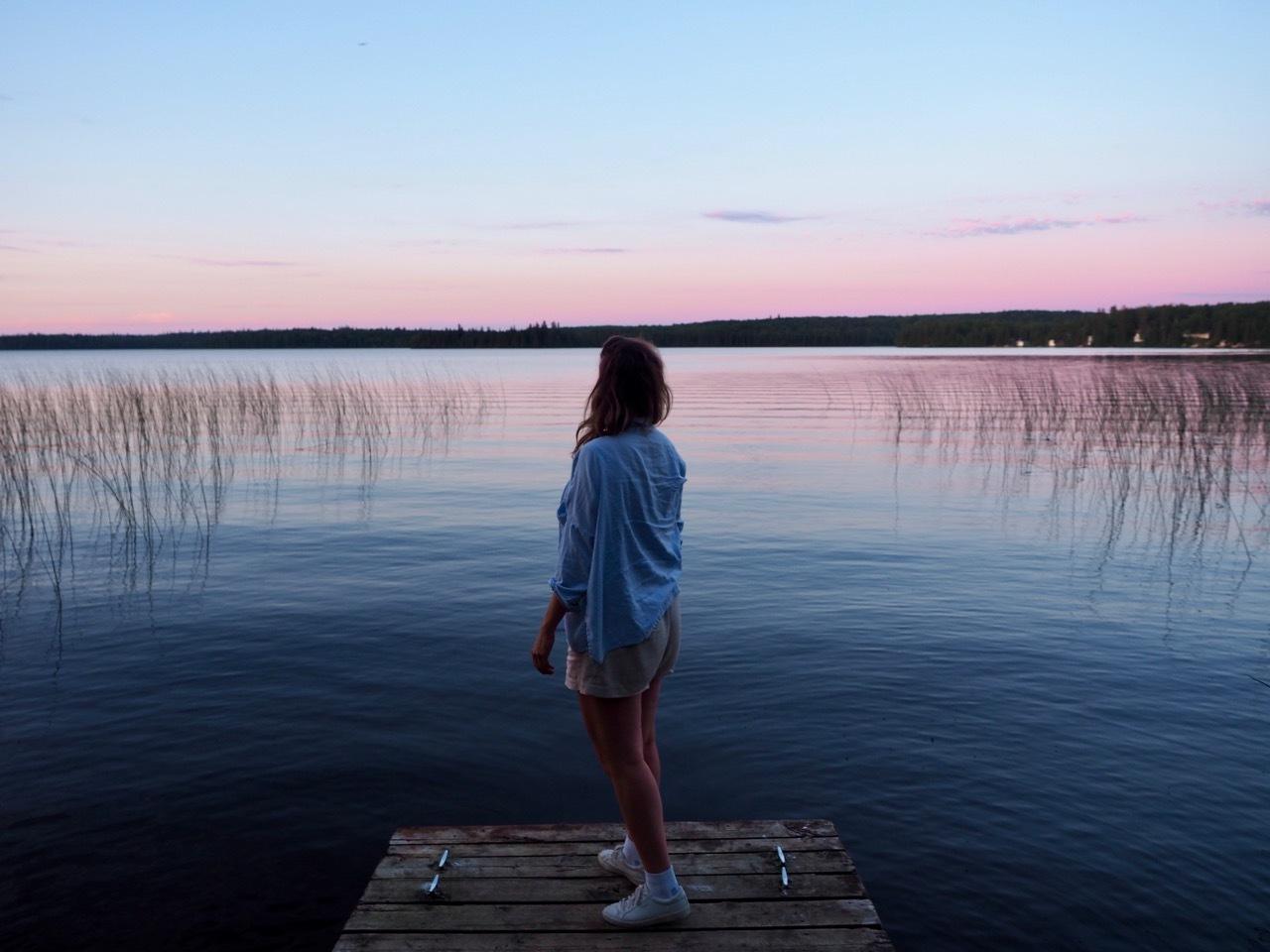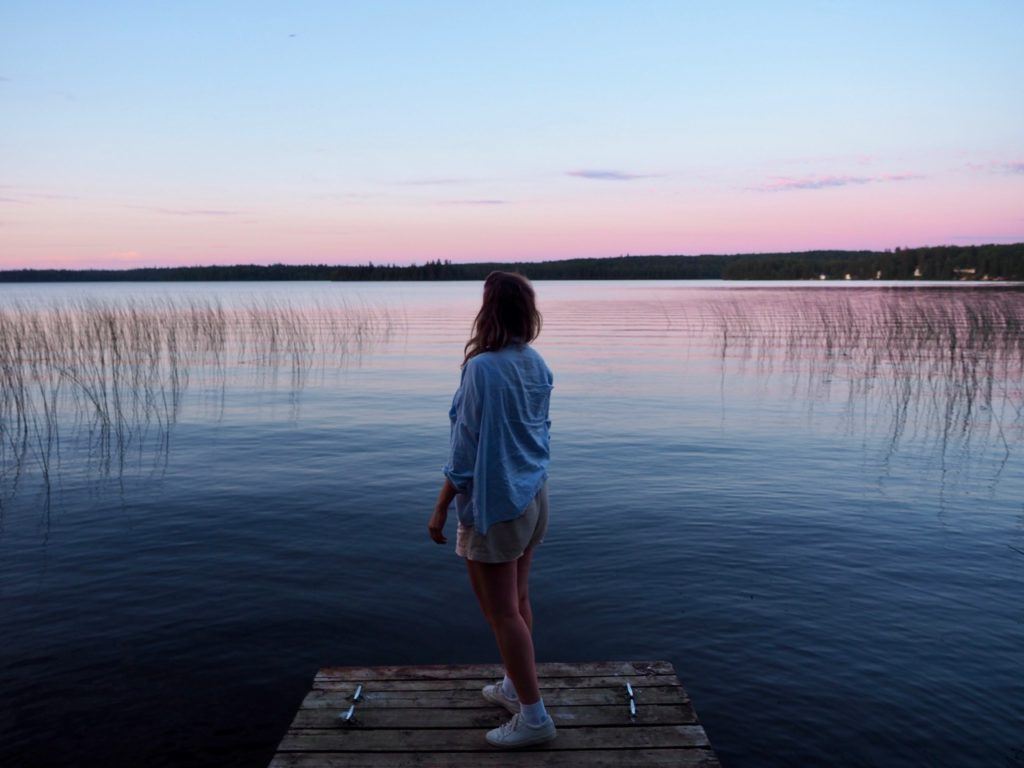 Without a doubt, one of the highlights of my holiday to Swan Valley was spending time at Wellman Lake. With incredibly clear water – we could see the fish swimming from our dock – and a gorgeous backdrop of evergreens, Wellman Lake had it all. Whether you're after boating, fishing, paddle boarding, water skiing, wake boarding, swimming, or just relaxing on the beach or lakeside, Wellman Lake is by far one of the nicest lakes I've been to in Manitoba.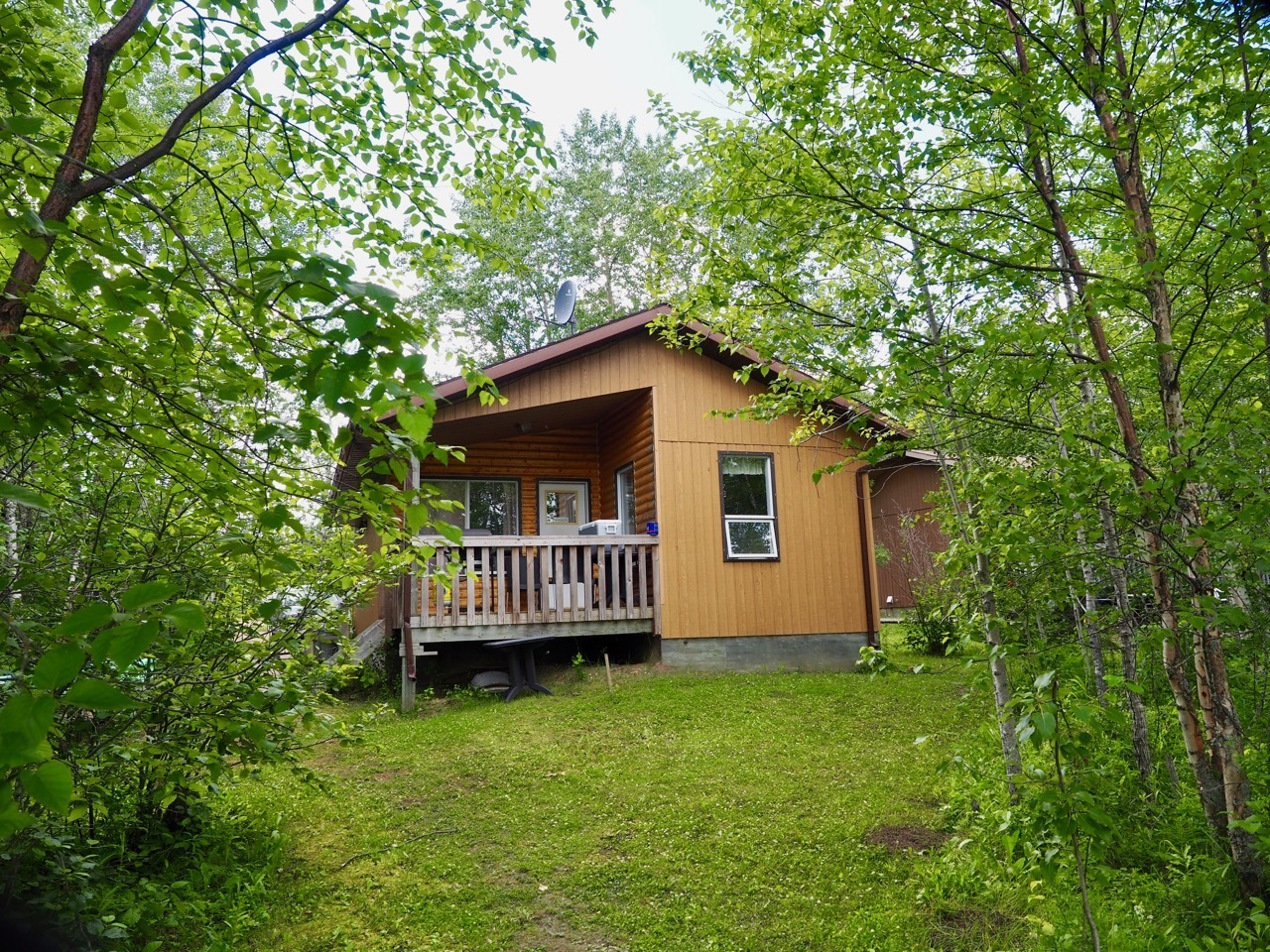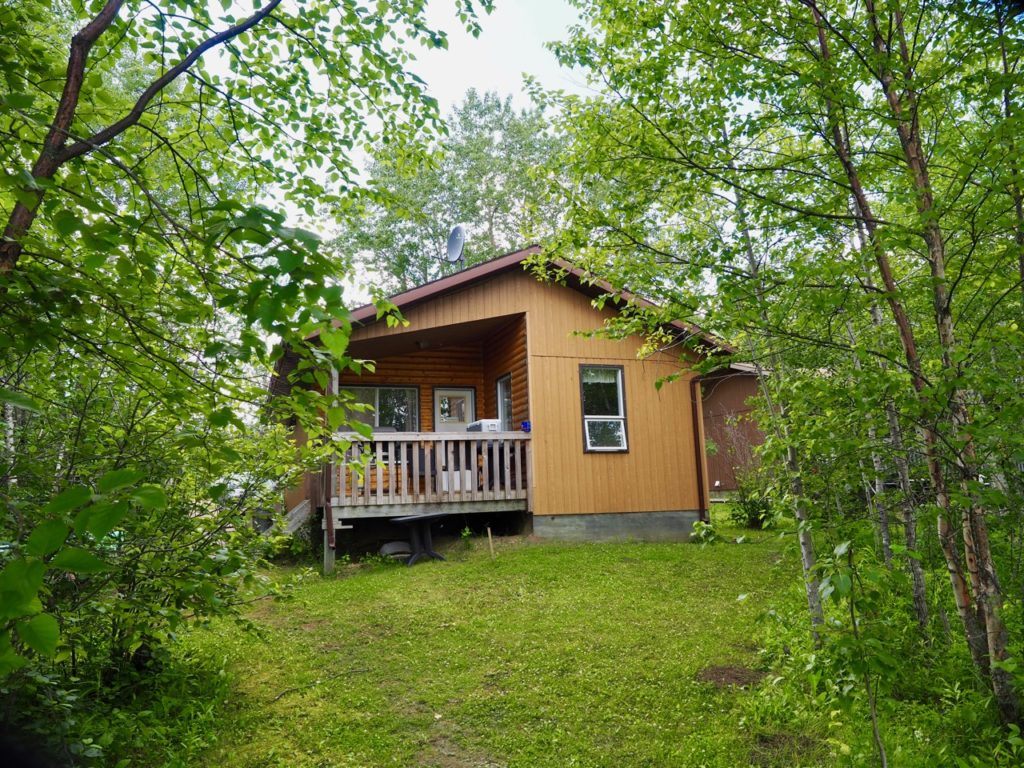 I stayed at the Wellman Lake Lodge, where my boyfriend and I had a private cabin right on the water, complete with our own dock. The cabin was perfect for two, but could easily sleep four. It had a kitchen, living room (with fireplace and TV), indoor bathroom with shower, and two bedrooms, while the outside had a picnic table, barbecue, and fire pit. Everything you could possibly need for a trip to the cabin!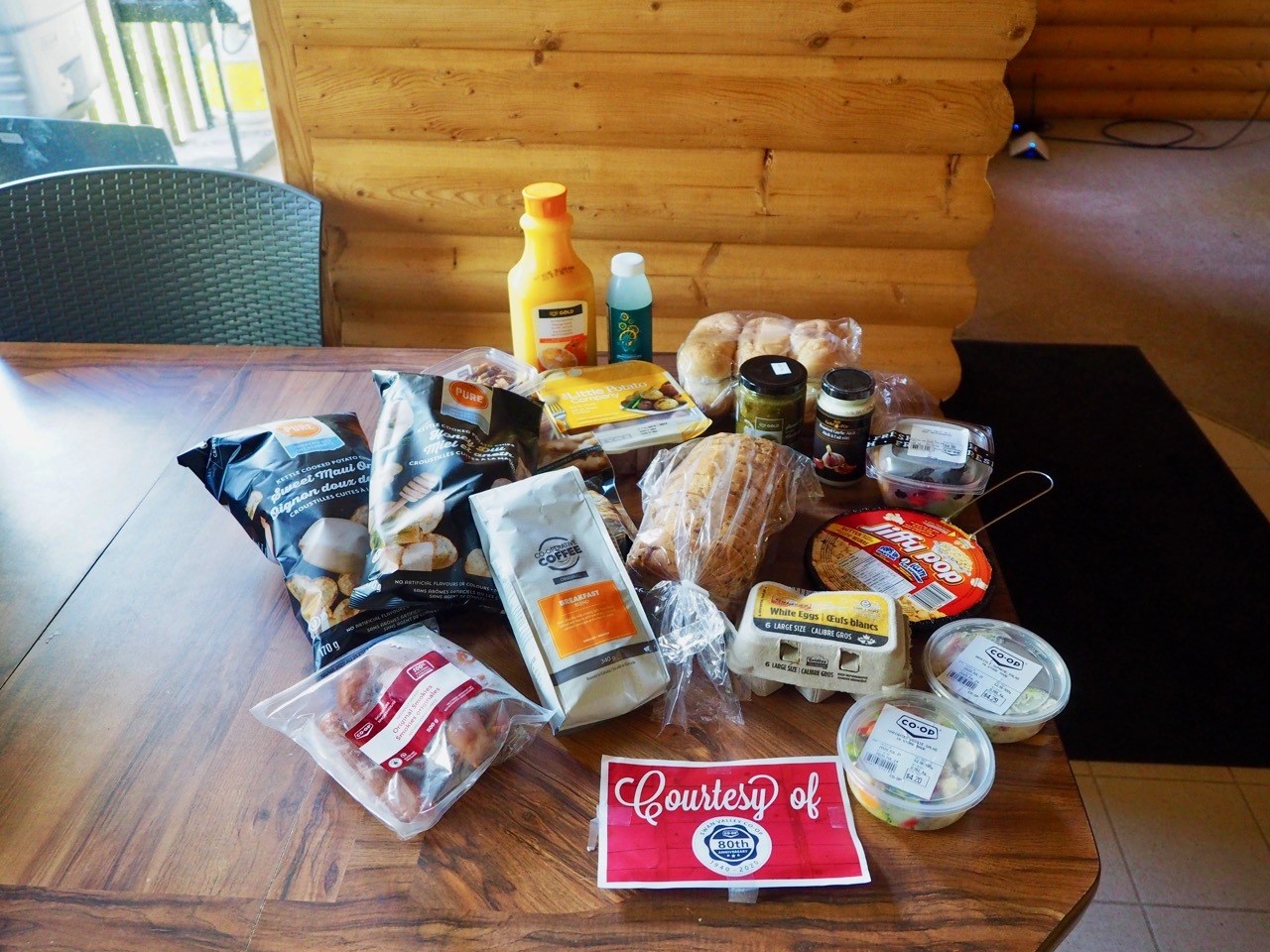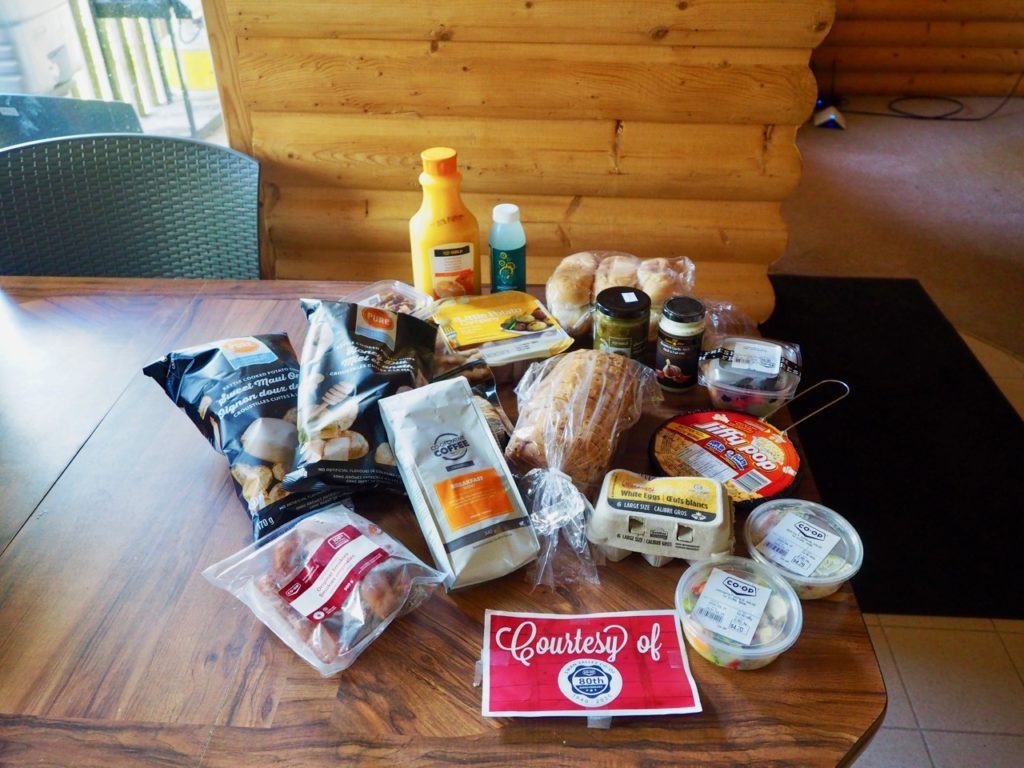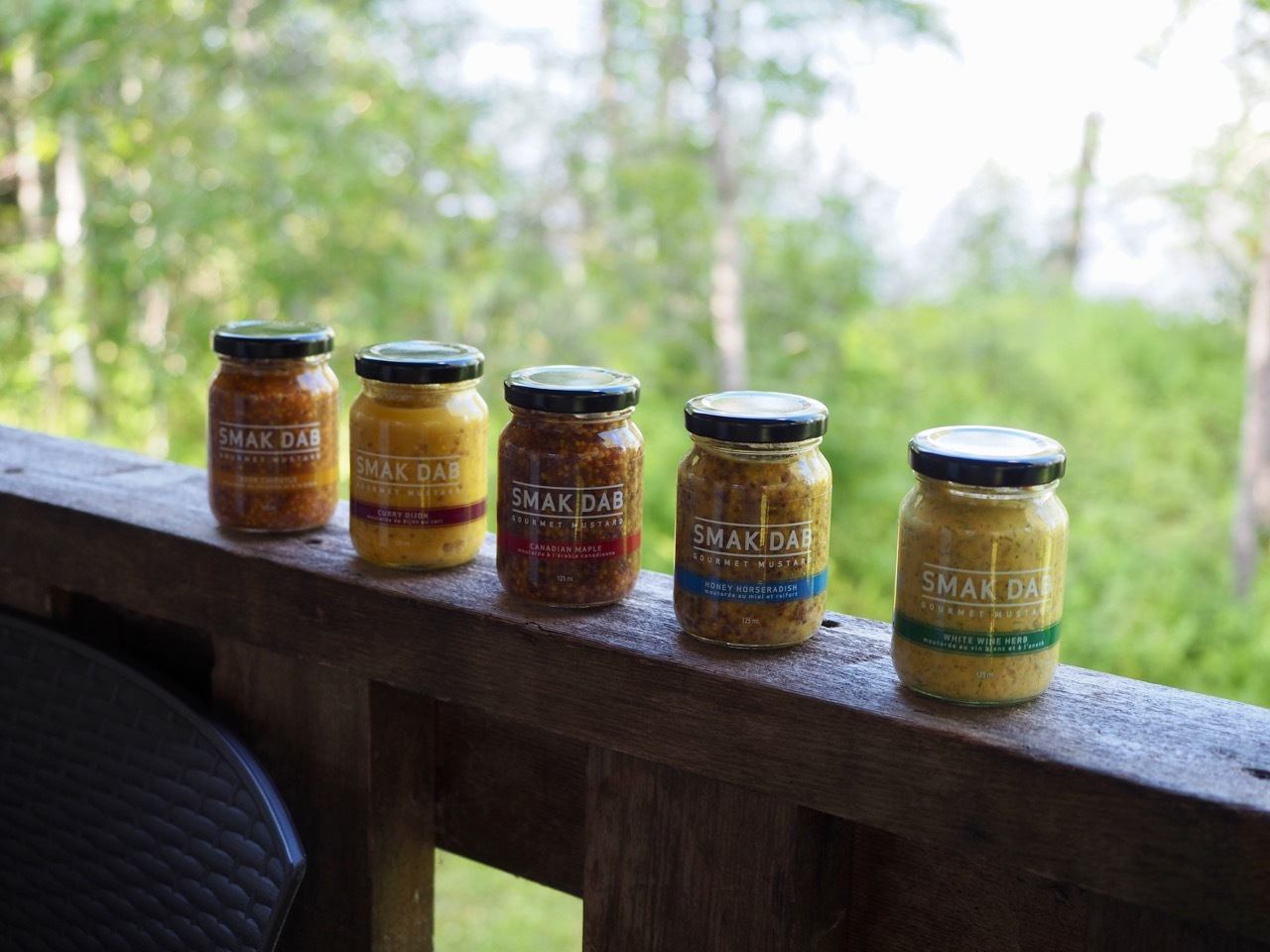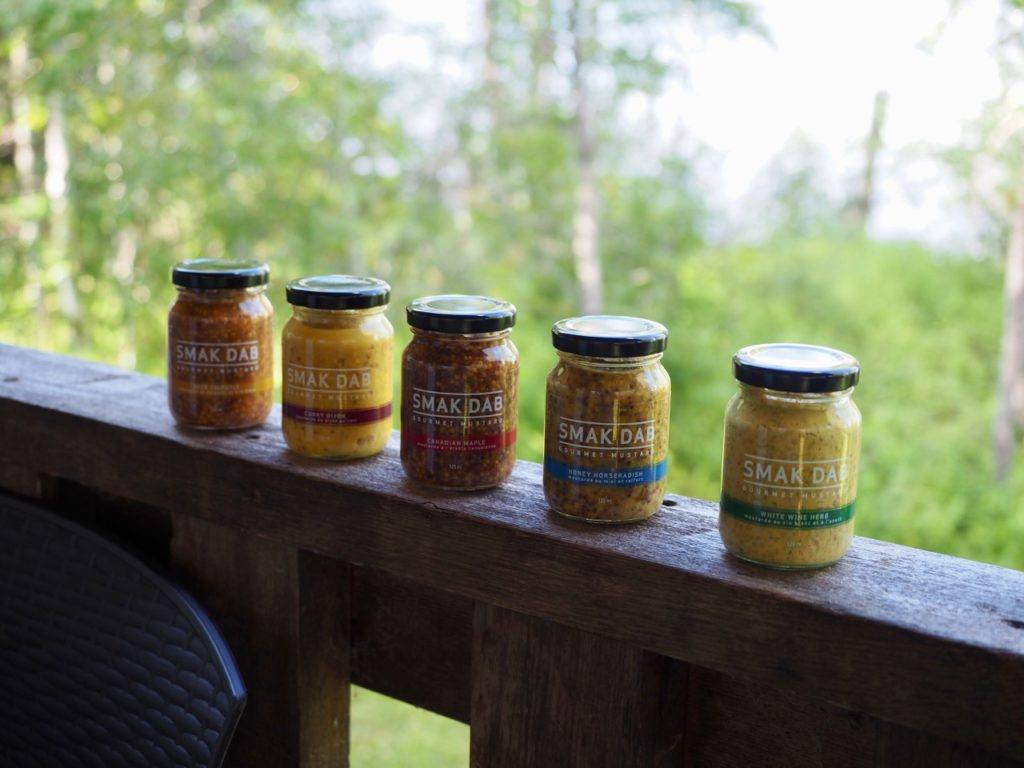 We were gifted a gorgeous basket of food from Swan Valley Co-op, meat from Valley Meat Packers, and Smak Dab mustard (my absolute favourite, it's made right in Swan Valley). I brought some of my favourite Manitoba beers – One Great City, Nonsuch, and Barn Hammer – and we could have stayed there for a week or two and never have had to leave, it was that relaxing.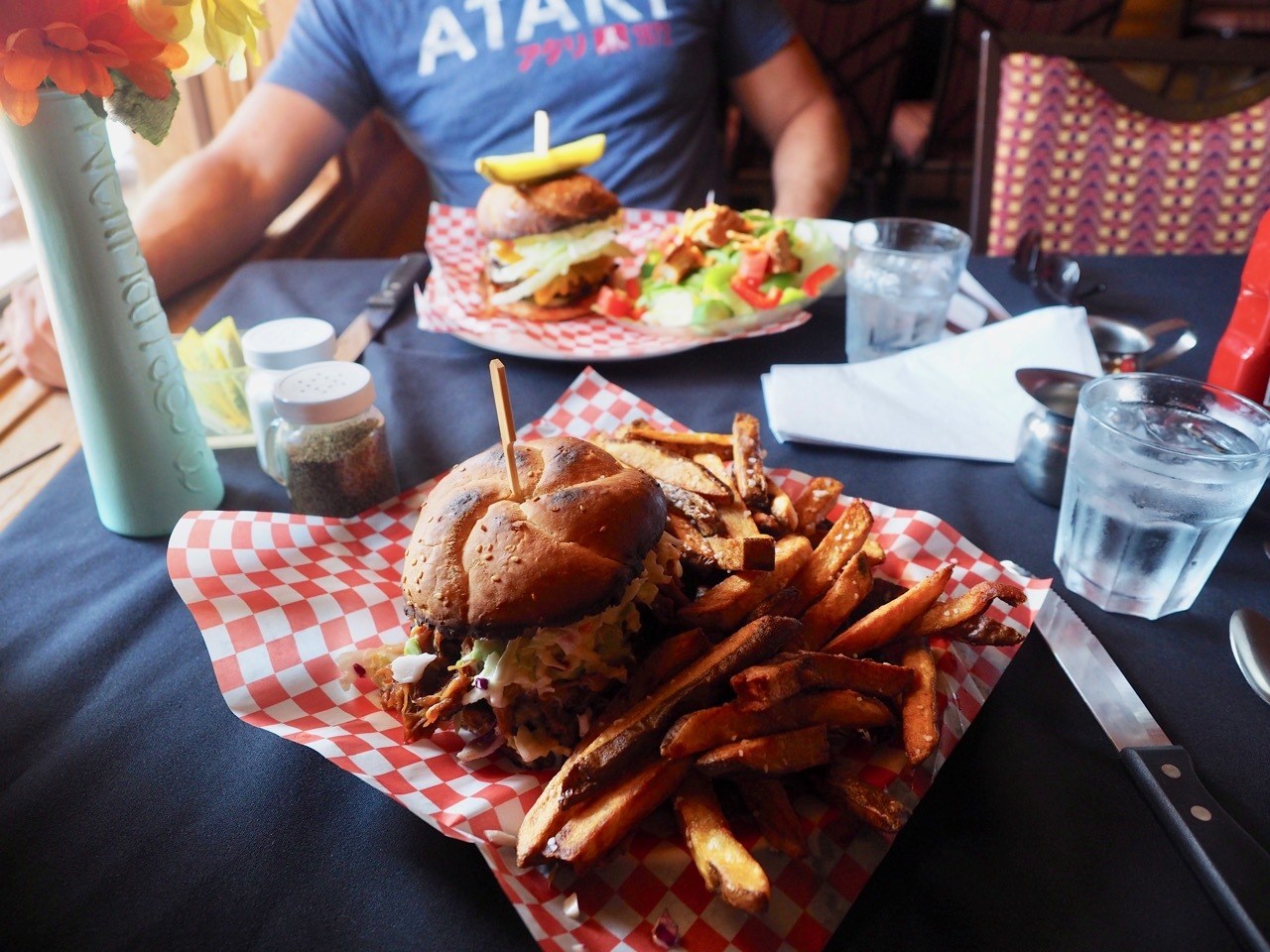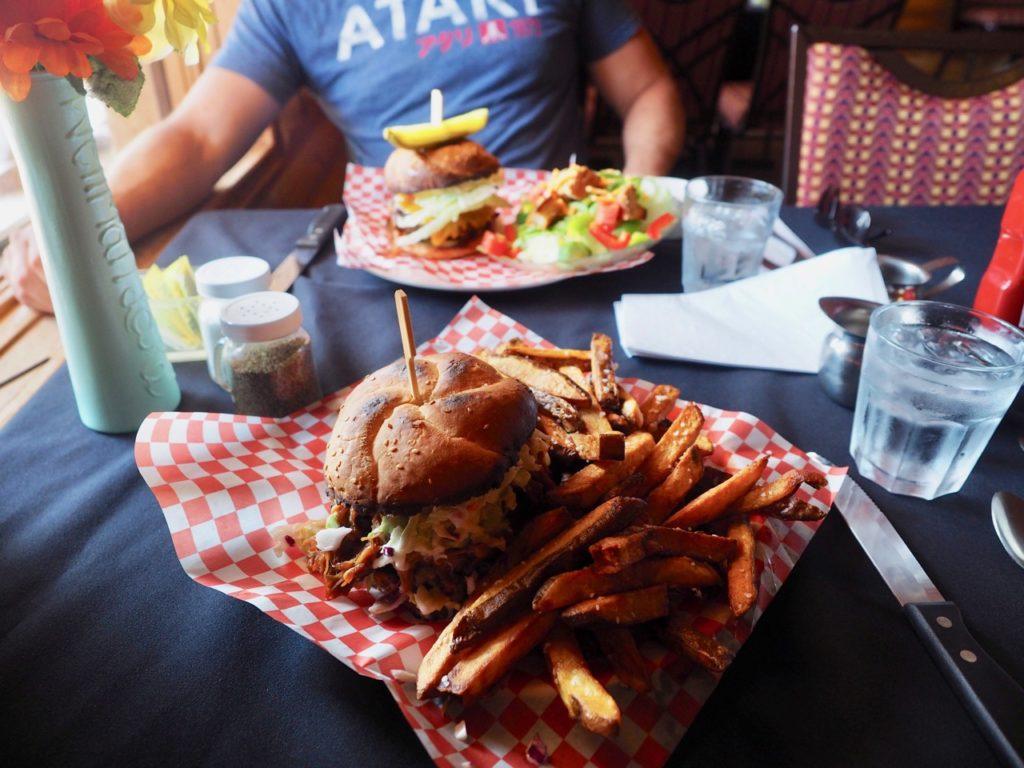 Make sure you head to the restaurant at the main building of Wellman Lake Lodge when you check in, as the food there is unbelievable (and local). The pulled pork was some of the best I've ever had, and their fries are out of this world. The building is also where you can do a bit of shopping (for essentials and local crafts), rent a boat, and pick up clubs for mini golf.
Other than that, make sure to sit back with a cold drink, listen to the loons, and watch the sky turn pink with the setting sun. At night the sky exploded with more stars than I've seen in years. It was definitely the most relaxed I've felt in a very long time.
Say hello to the Swan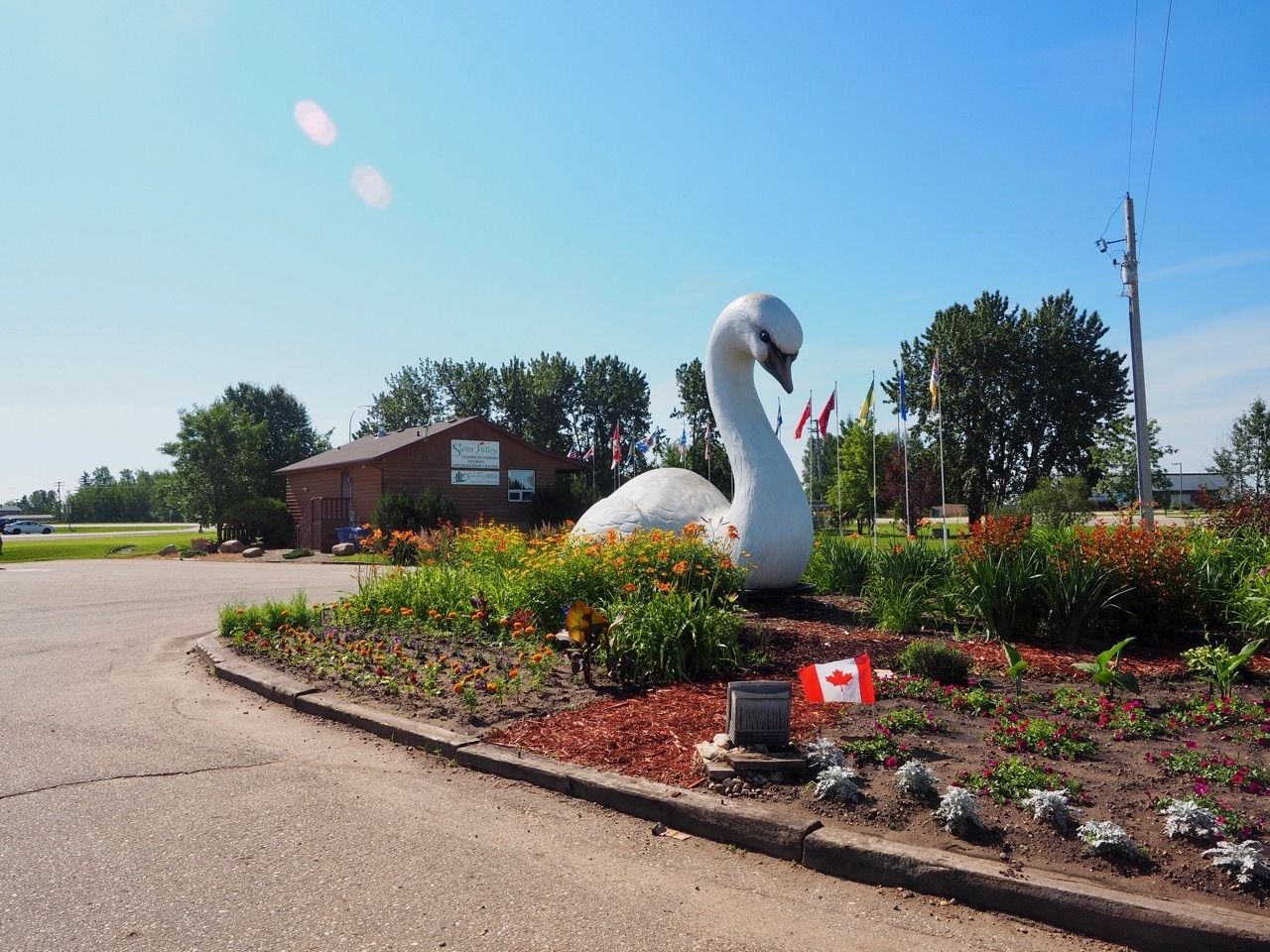 Your first stop if you head to the town of Swan River should be the tourist centre. You can't miss it… just look for the giant swan! Snap a couple of photos here and make sure to grab a few brochures about the surrounding area. Stacy from Swan Valley Chamber of Commerce will be more than happy to help you plan an amazing stay in Swan Valley. It must be noted that she also picks a mean basket of fresh raspberries.
For more on planning your own trip to Swan Valley, make sure to check out Swan Valley Tours.
Hike the Blue Lakes Trail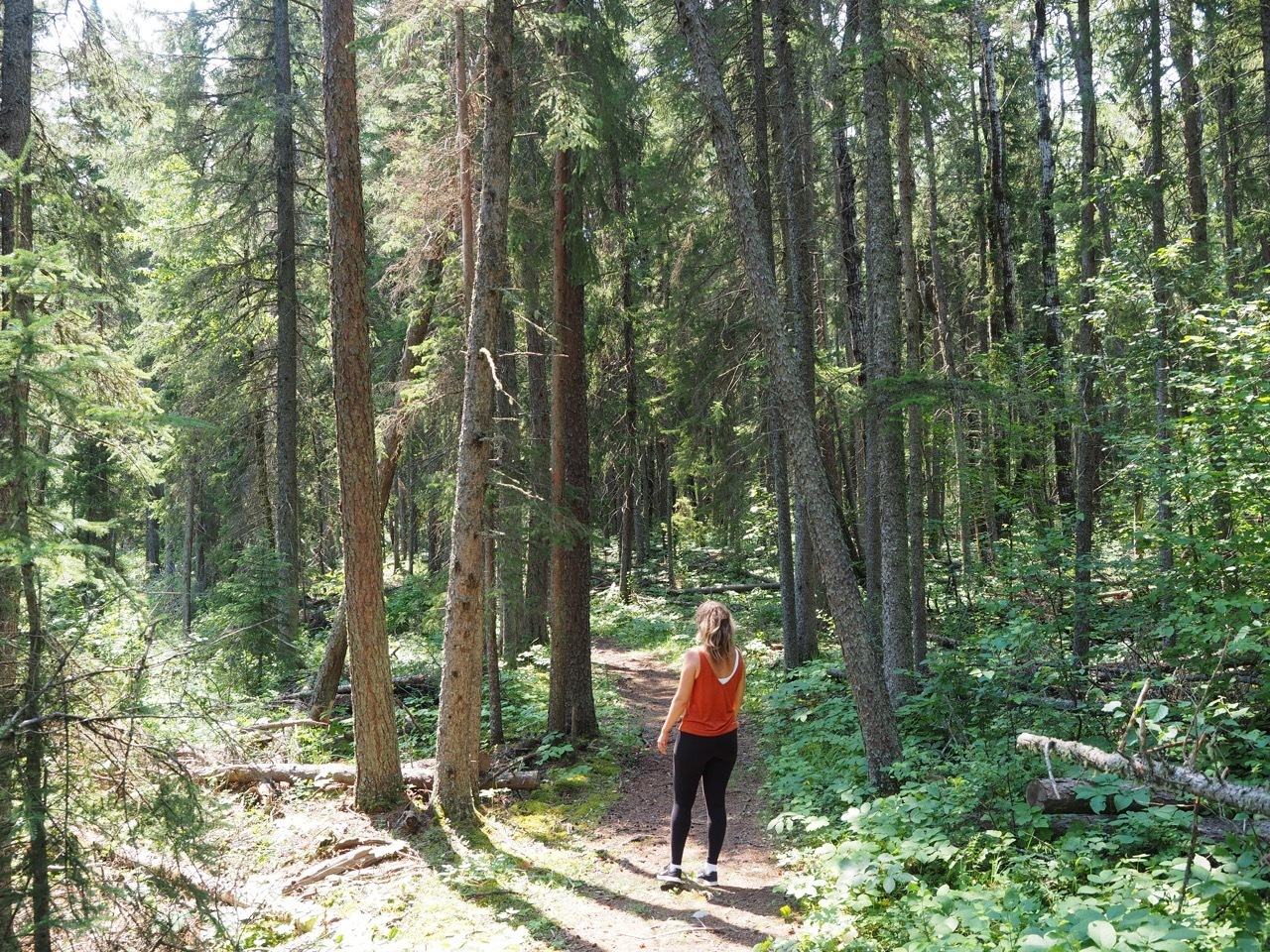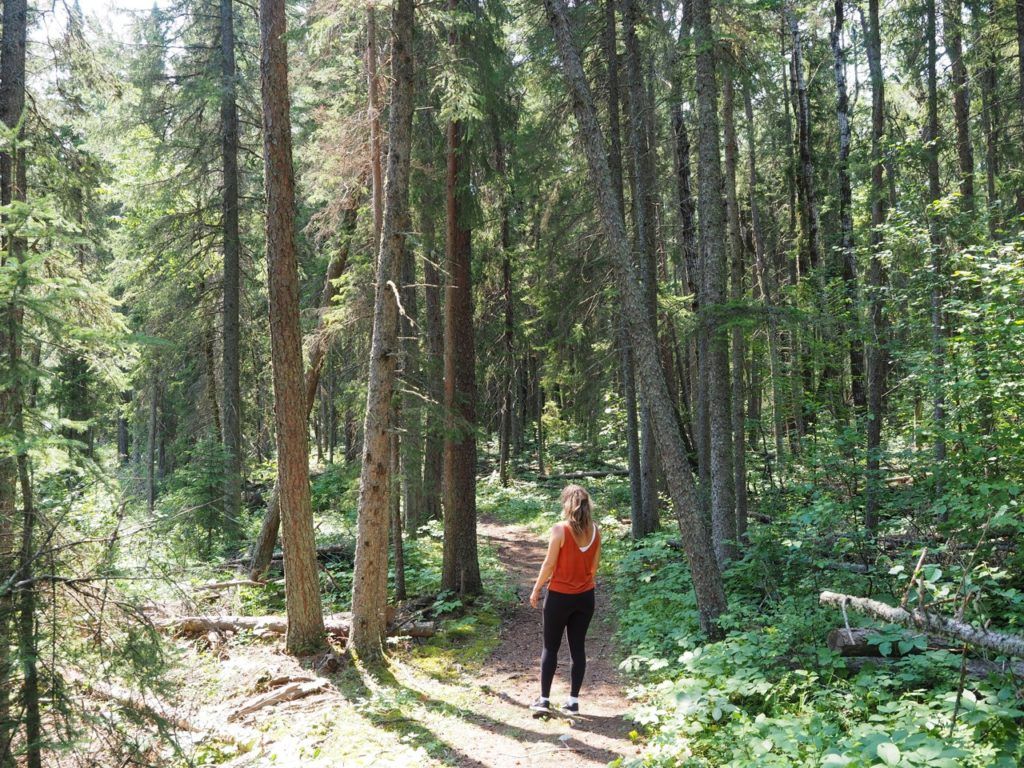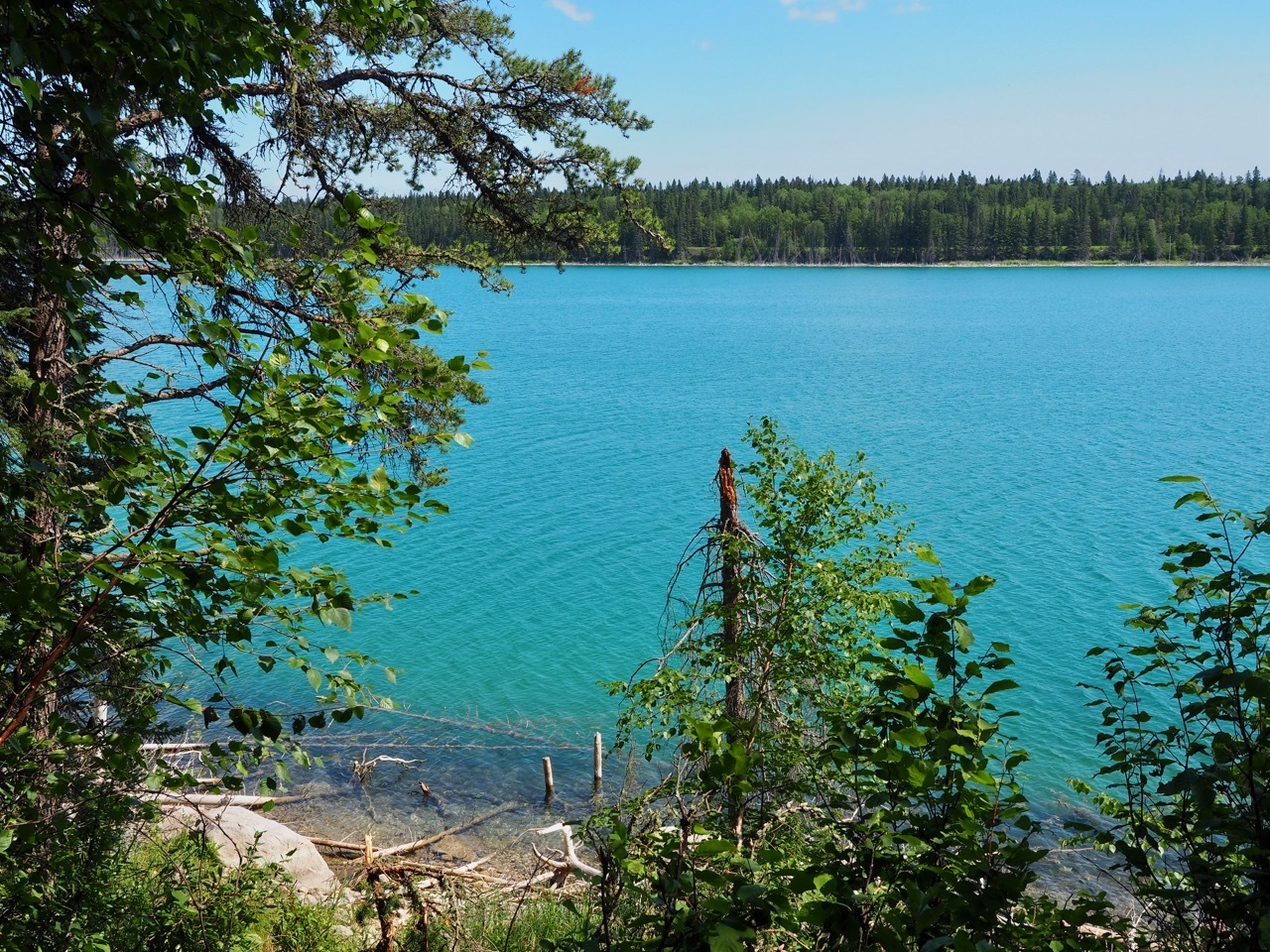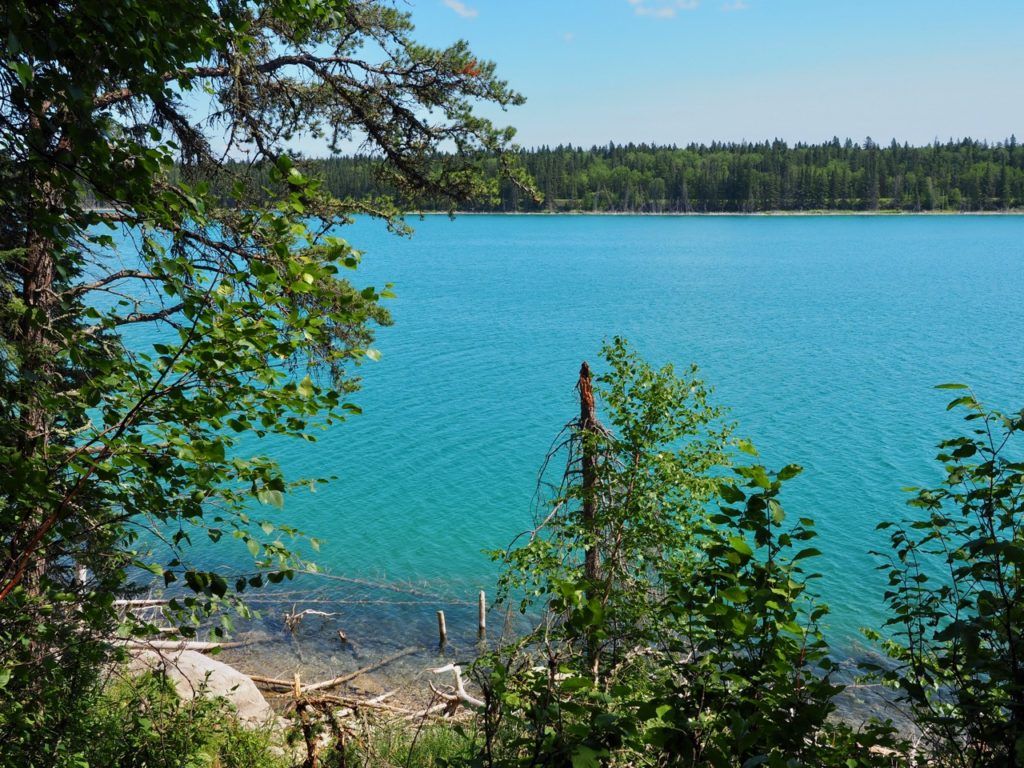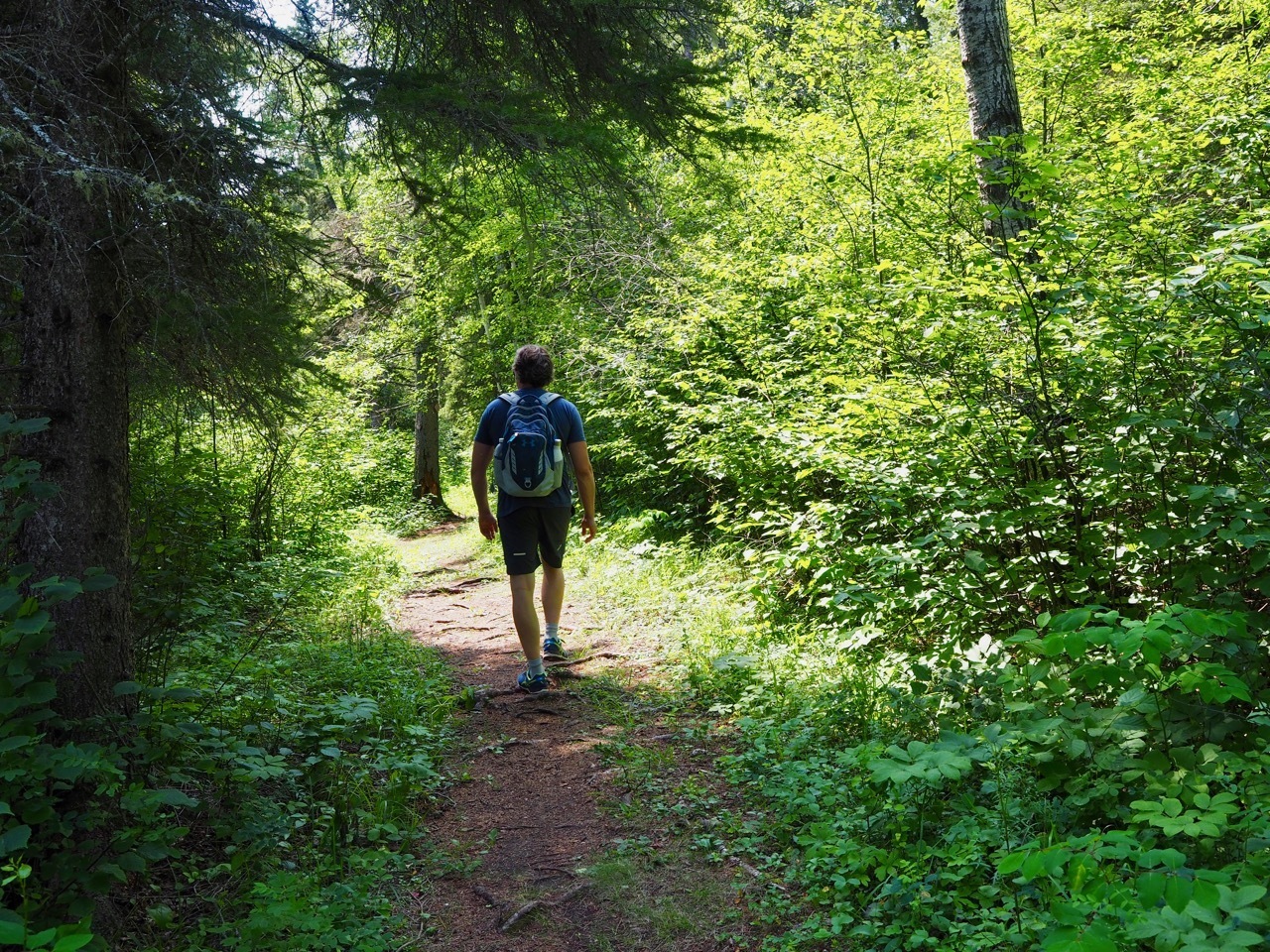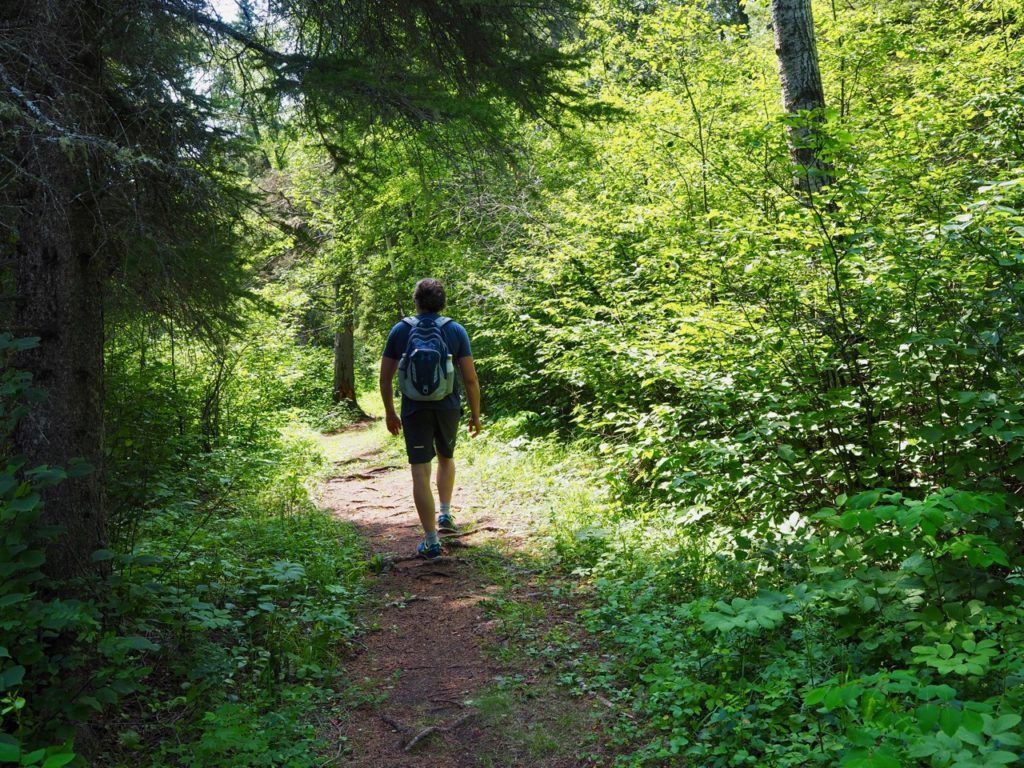 There are multiple hikes and trails you can take in Swan Valley – hundreds, in fact – but my pick is the Blue Lakes Trail. At 5.5 kilometres (approximately 3.4 miles), the hike takes you through the woods on a loop, taking you along the banks of both the West Blue Lake and the East Blue Lake. Classified as a moderate trail, you'll want to have proper hiking shoes, lots of water, sunscreen, and bug spray.
The trail takes about 1.5 to 2.5 hours to complete, depending on how fast you go and how many stops you make. There are some rocky paths and uphill sections; it's probably best for older children, not young kids. Dogs are also welcome but they must be leashed.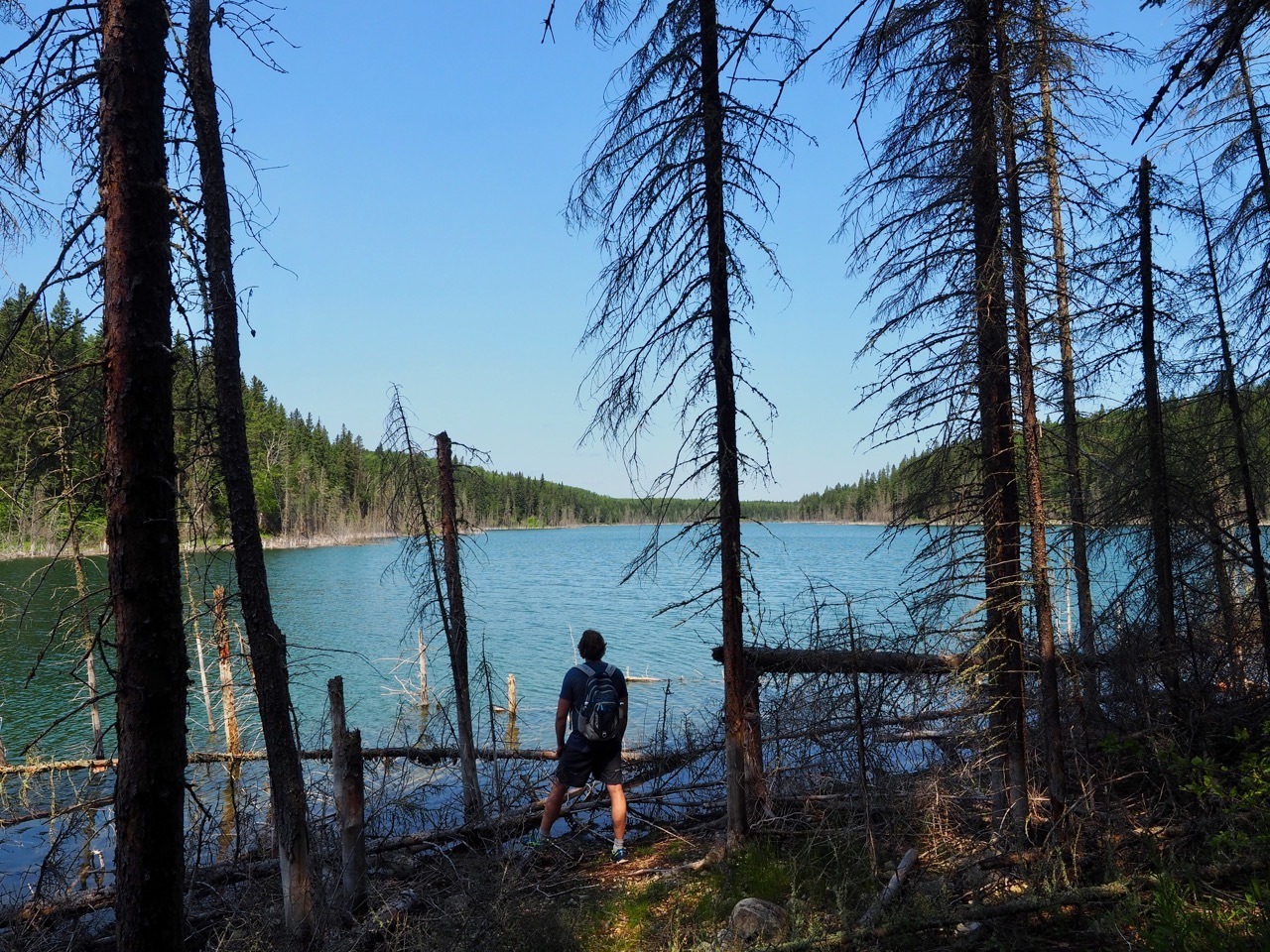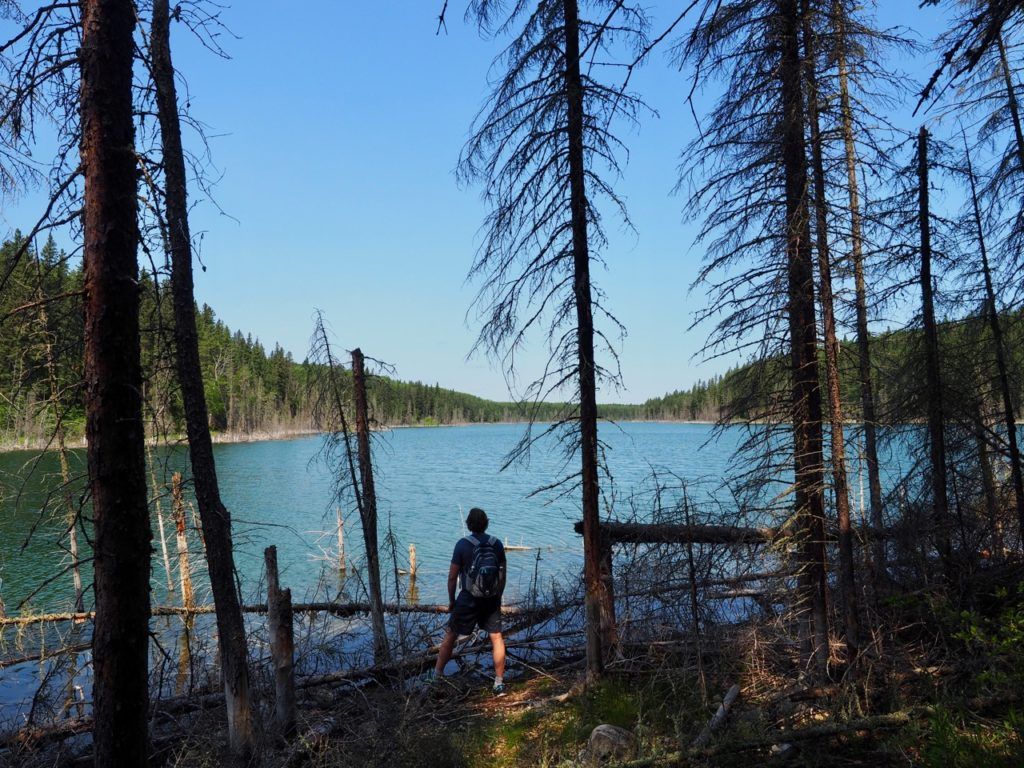 The very best part about the Blue Lakes Trail is that you get, obviously, unfiltered views of the Blue Lakes. And trust me… these lakes were named for a reason. I have never seen water this blue in Manitoba. The lakes are even known for their scuba diving visibility, a rarity in lake scuba diving!
For more on the Blue Lakes Trail, head to alltrails.com, my favourite hiking website/app. On that page you can also see tons of other available hikes in Duck Mountain Provincial Park that include all lengths and skill levels, such as the "easy" Shining Stone Trail and the "difficult" Mossberry Trail.
Visit the Swan Valley Historical Museum and Rex Leach Museum Trail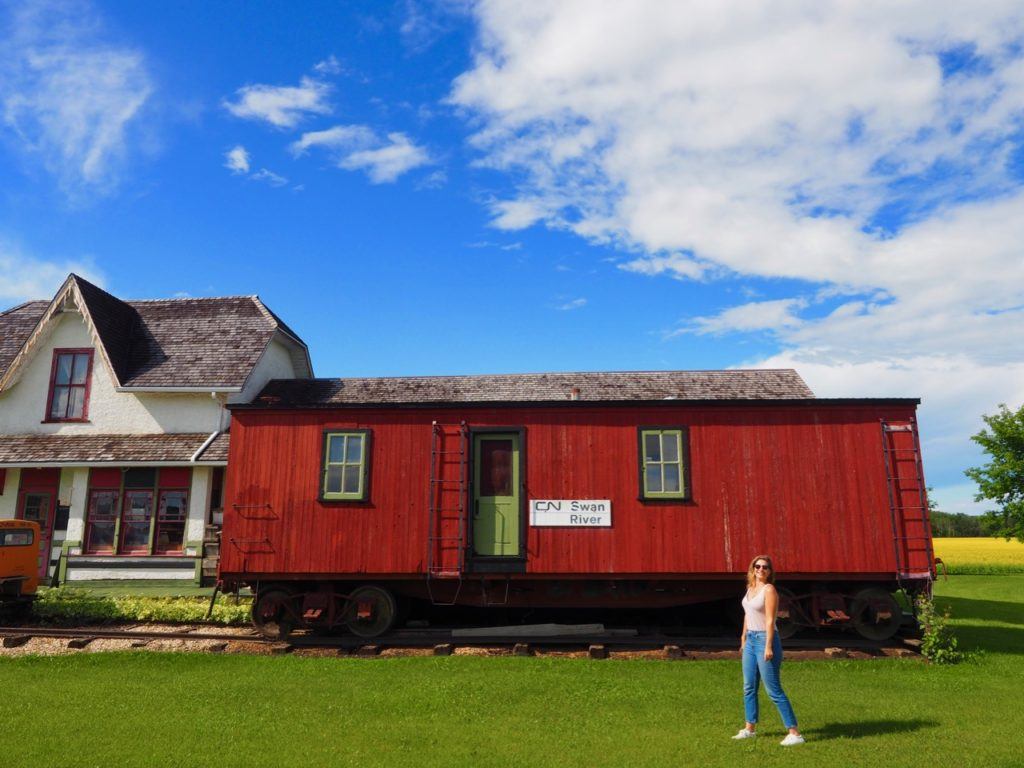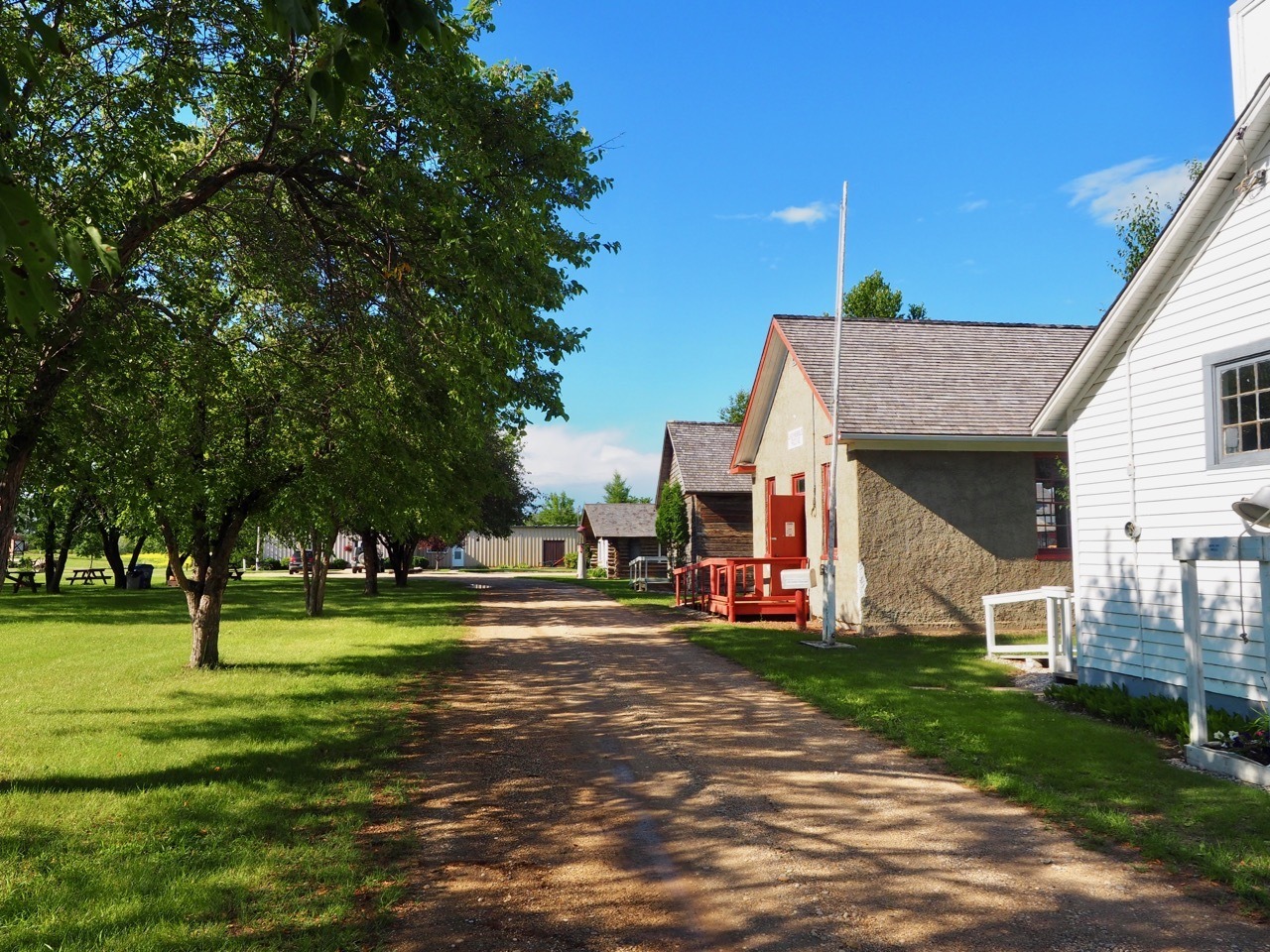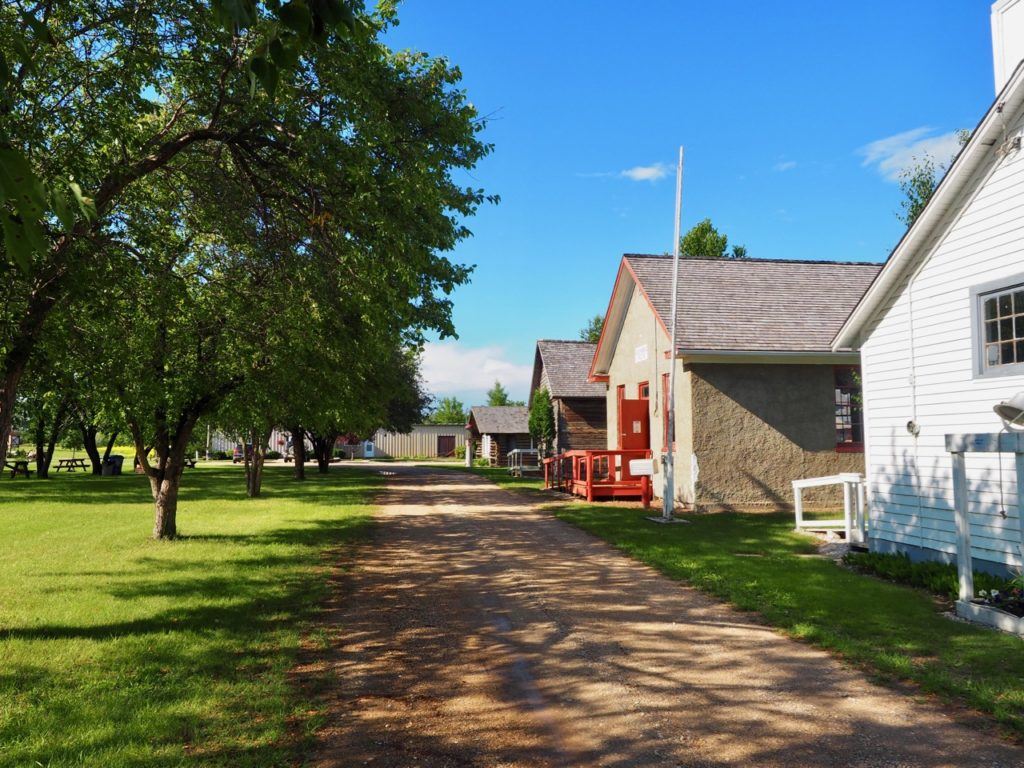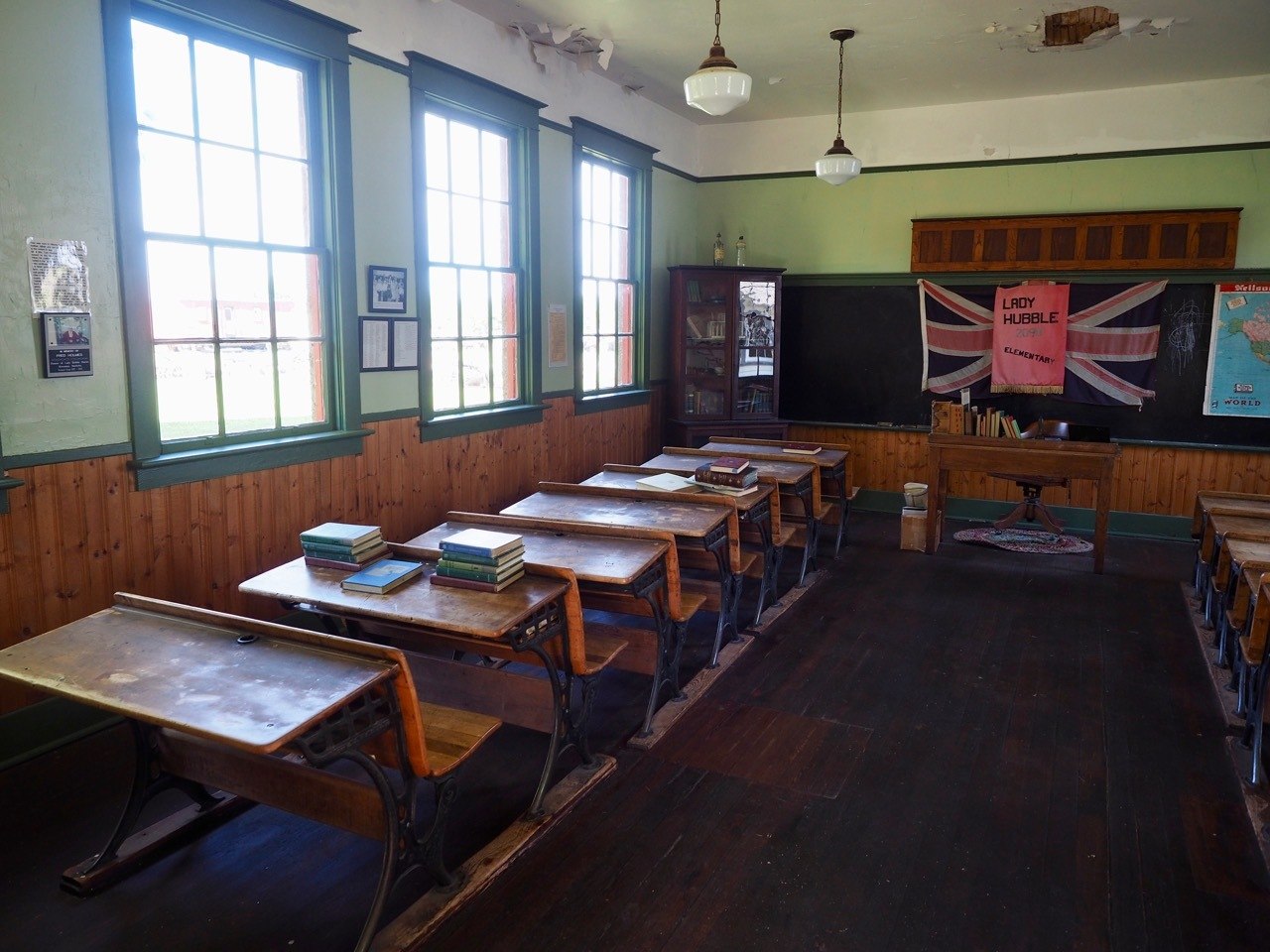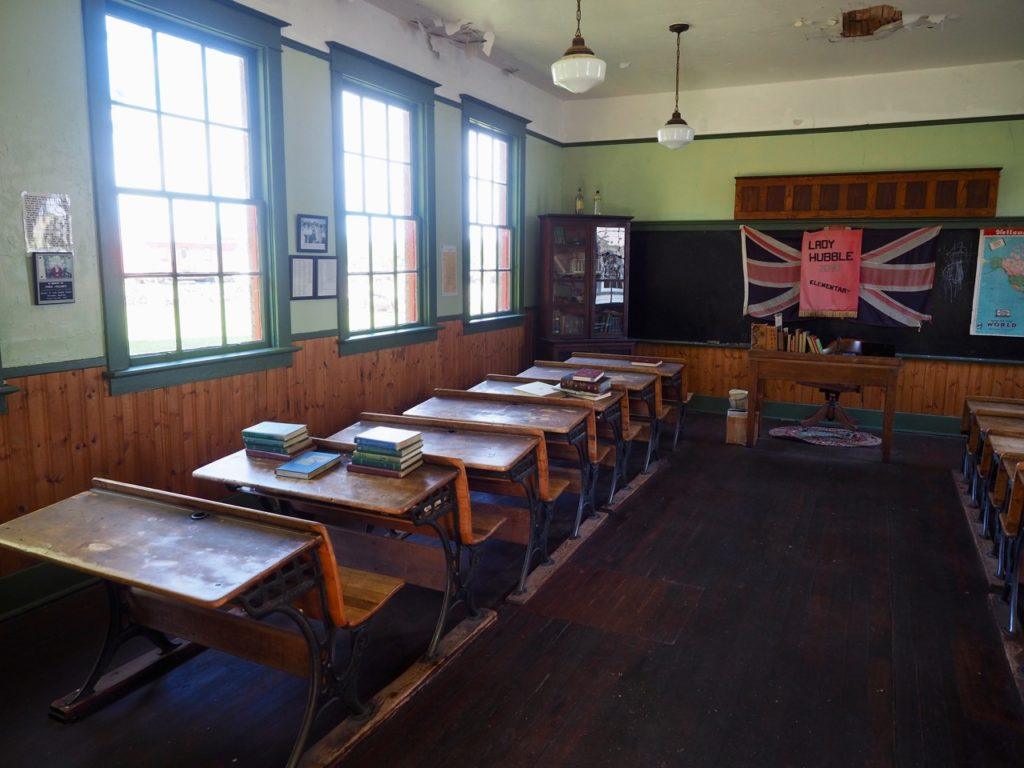 Swan Valley Historical Museum is a fantastic place to explore for a couple of hours. Found in the town of Swan River, the museum depicts what local life would have been like in the pioneer days, including a history of logging and agriculture. Wander through the various buildings to see, for example, a typical school or blacksmith's workshop from the 1900s, while the main building has various antiques and objects from history.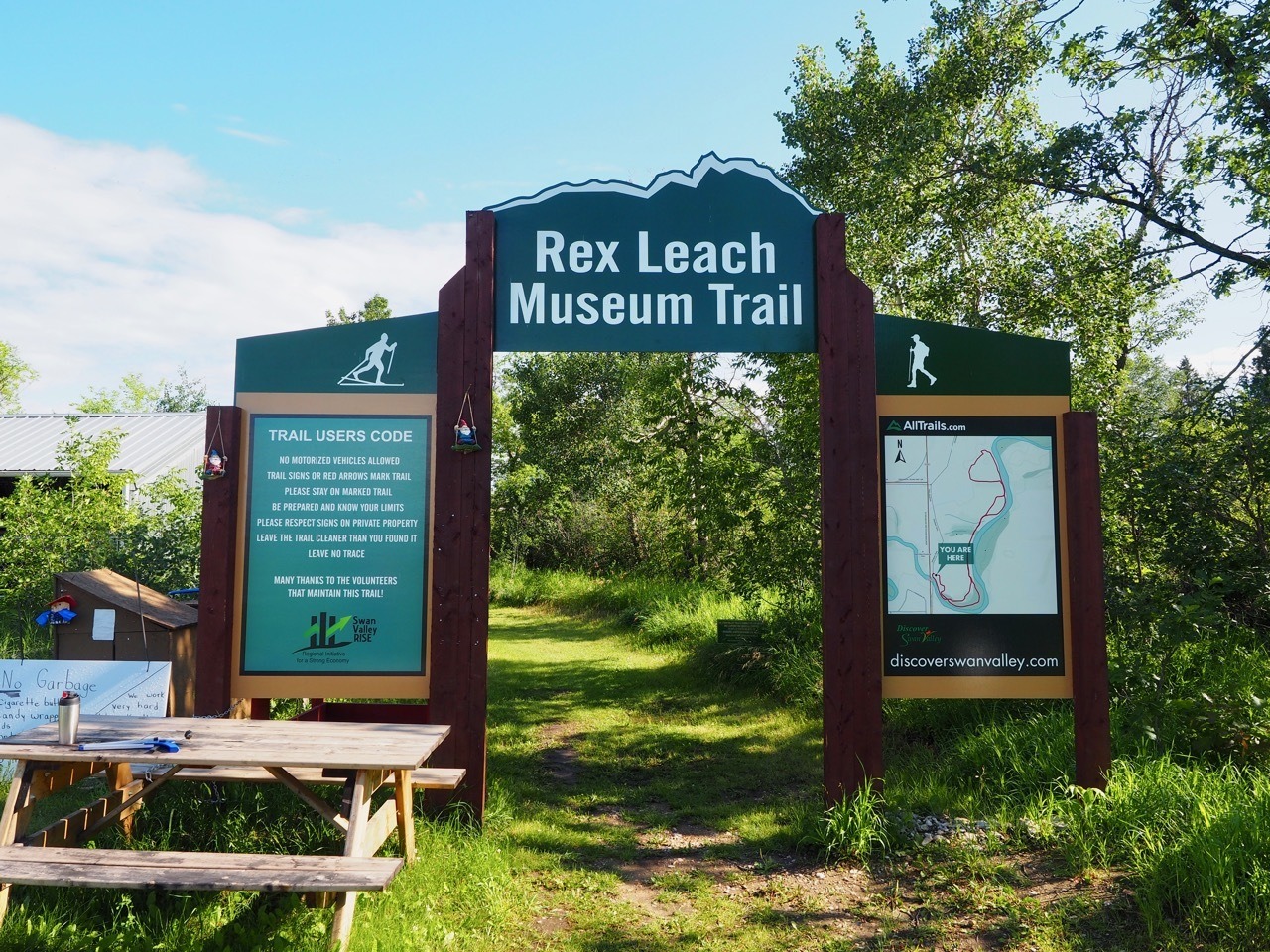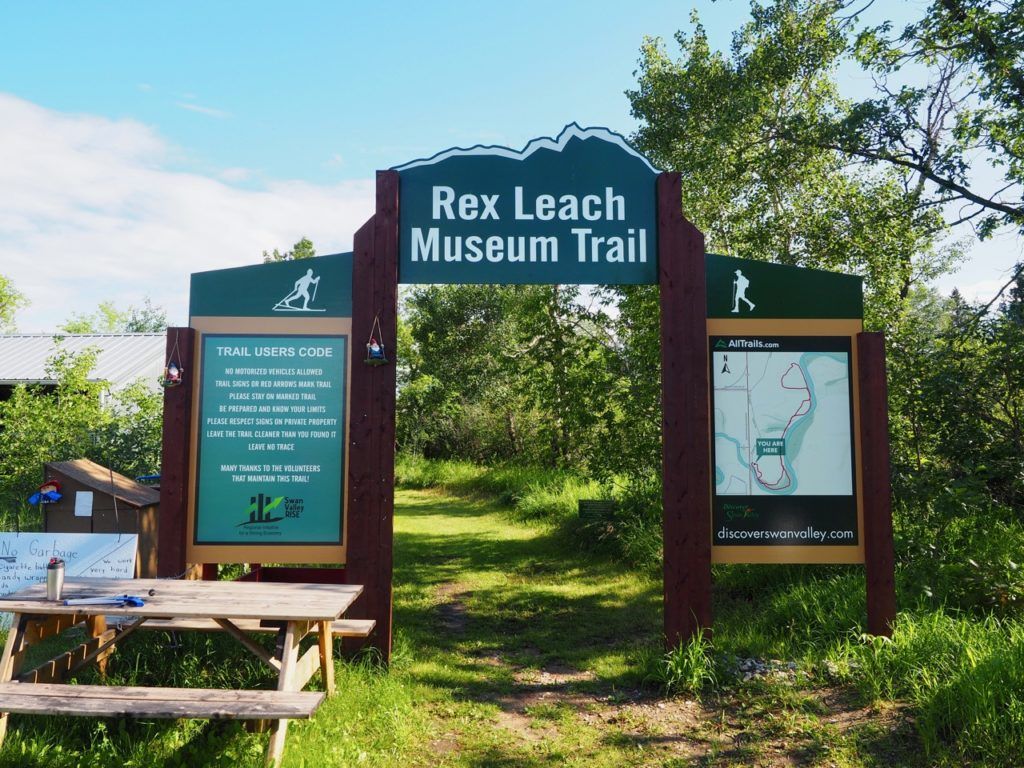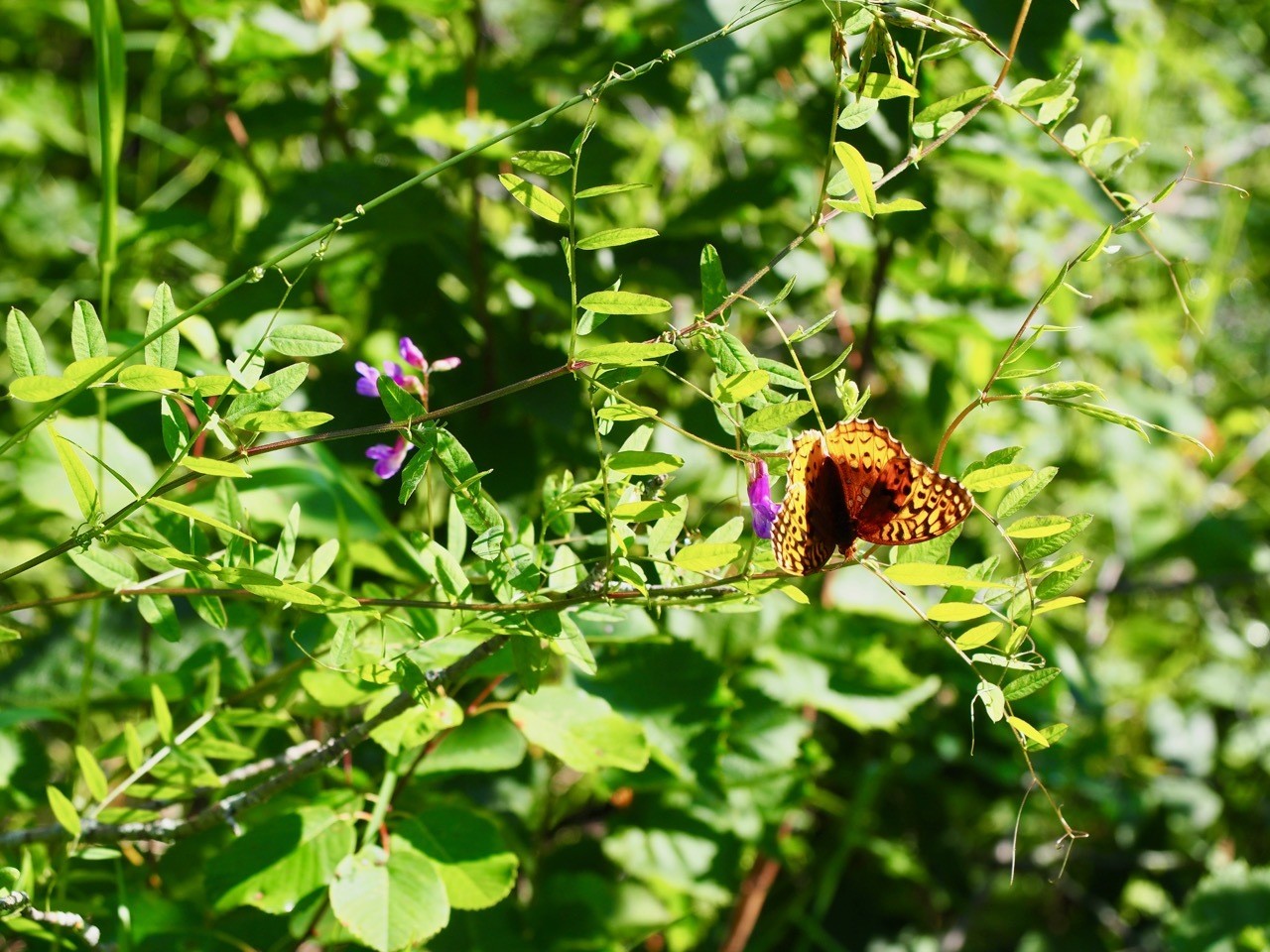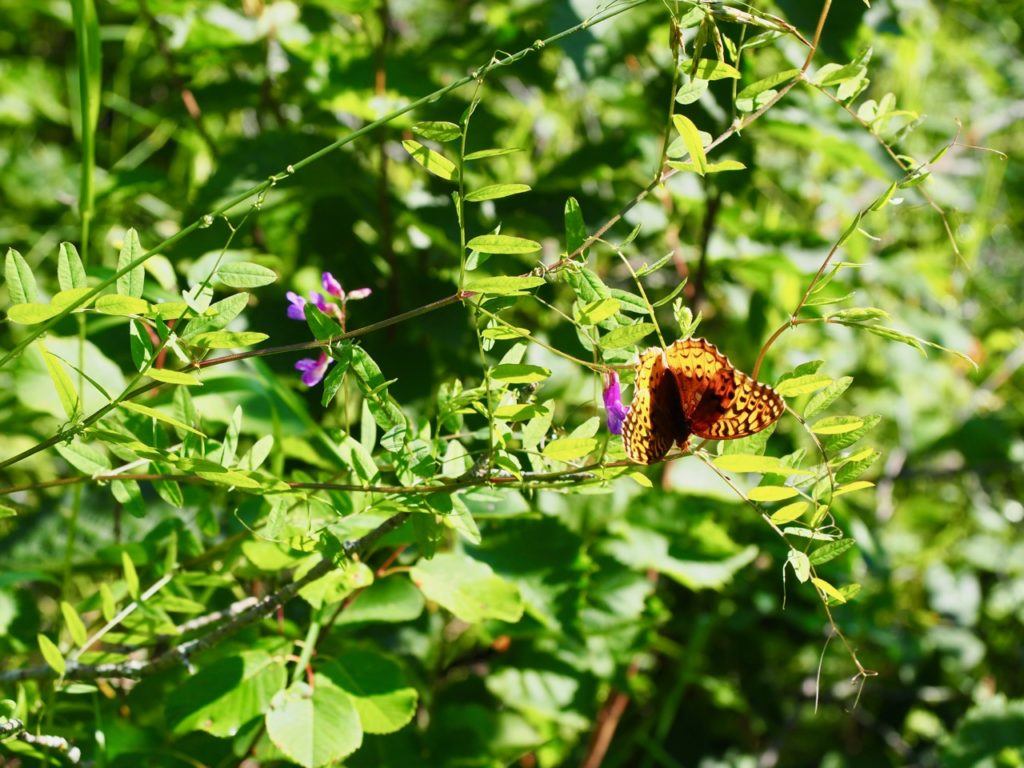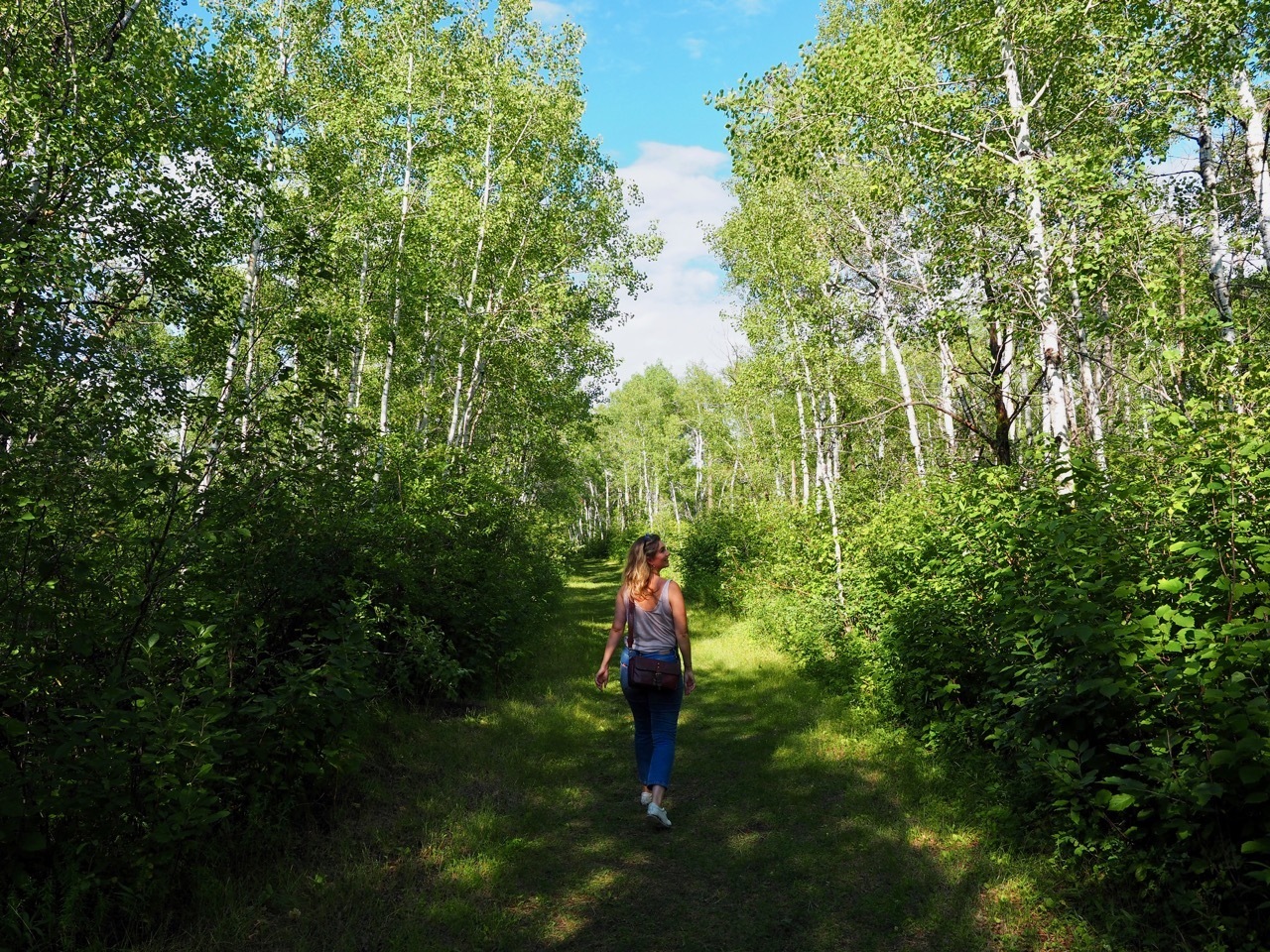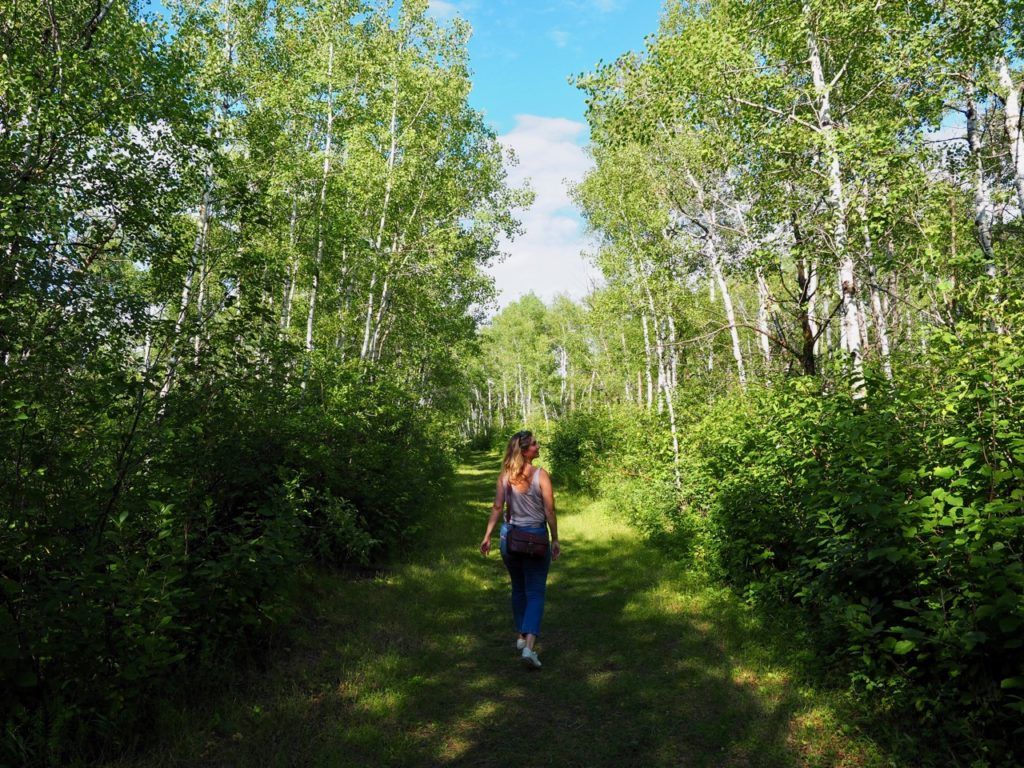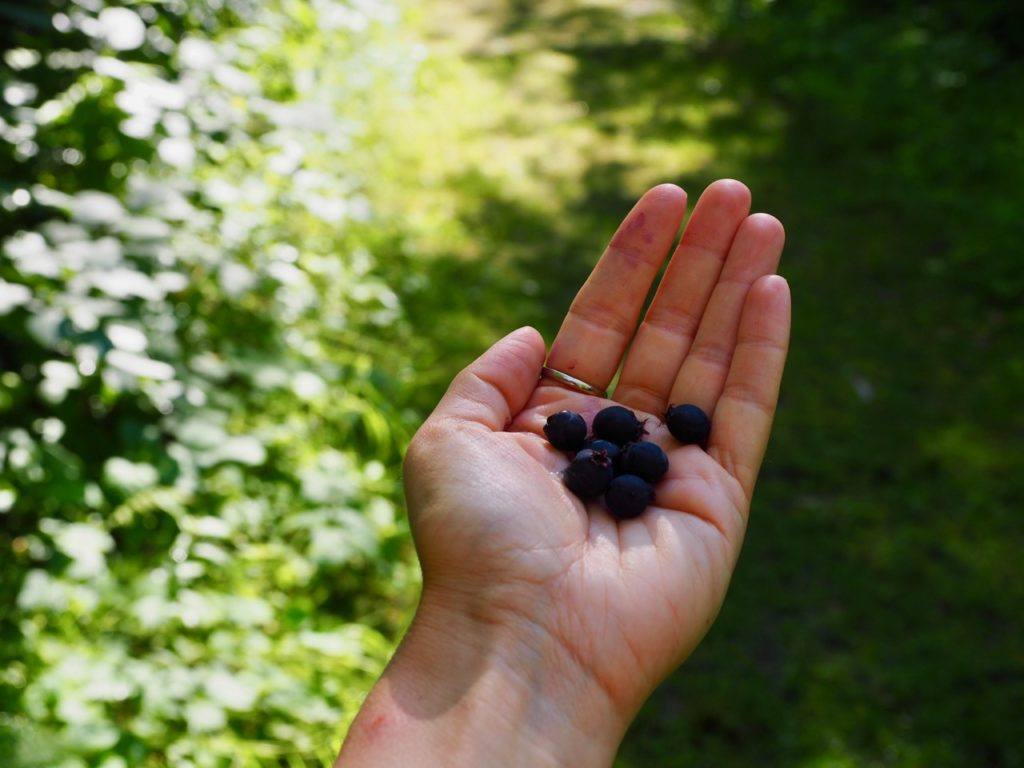 Right next to the museum, the Rex Leach Museum Trail also makes for a wonderful walk, especially with kids. Keep an eye out for bald eagles flying overhead, and in summer, try to spot ripe saskatoon berries to eat along the way. The trail is also popular for horseback riding and, in winter, cross-country skiing. Maggie, a local woman who runs the trail's Facebook page, encourages people to get out on the trail to get to know their own backyards, an idea I absolutely love. She regularly posts about interesting things she sees on the Rex Leach Trail, including tunnel spiders, ripening berries, and so on.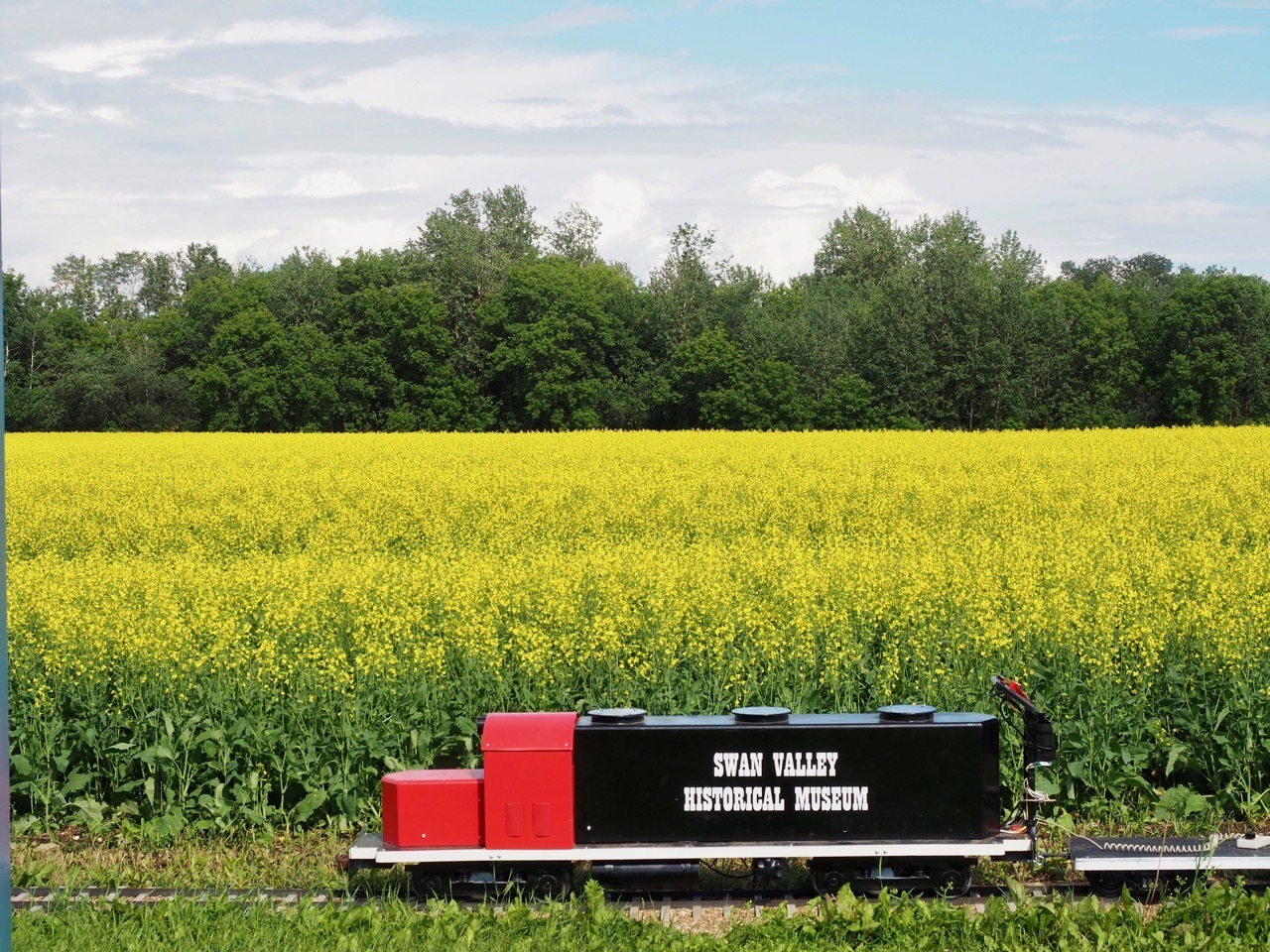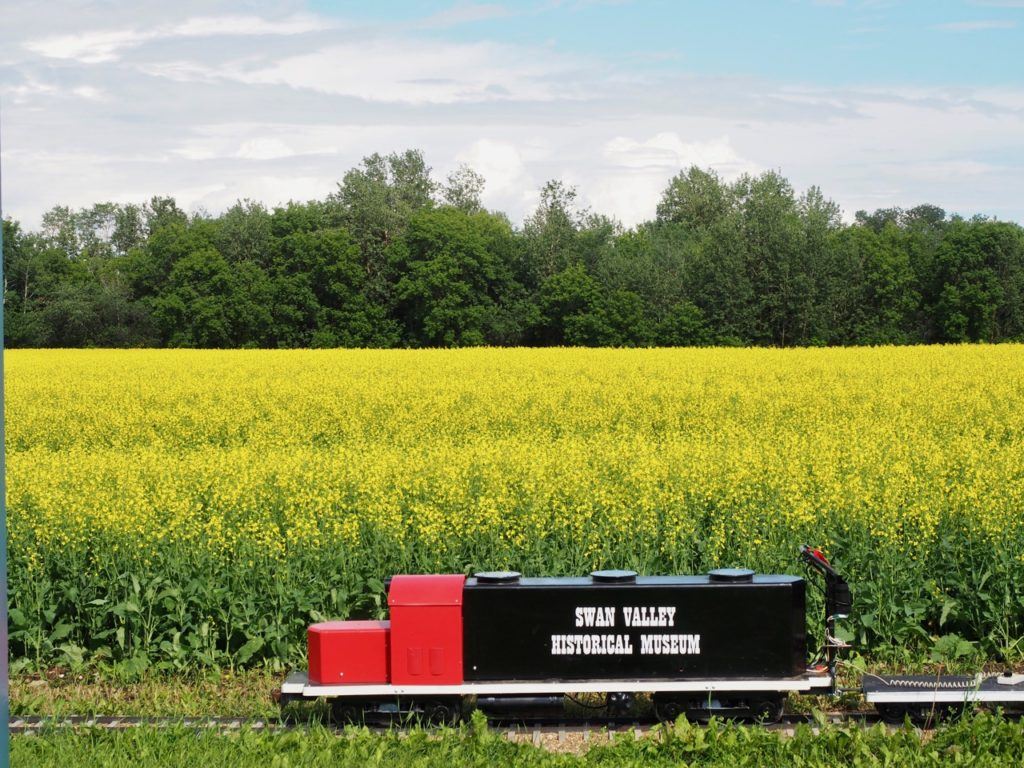 Coming soon, there will be a small train that will take you around the grounds of the museum. We got to test it out and, despite it being primarily for children, still got quite a thrill out of it! Maybe too much of one…
Have your mind blown at Magnet Hill
I'll admit it: I had way too much fun at Magnet Hill! This Manitoba Wonder truly has to be experienced to be believed. On the way to Thunderhill Ski Area, just west of Highway 487, is a spot where you can stop the car, put it in neutral, take your foot off of the pedals, and… voila! You are magically drawn back up the hill.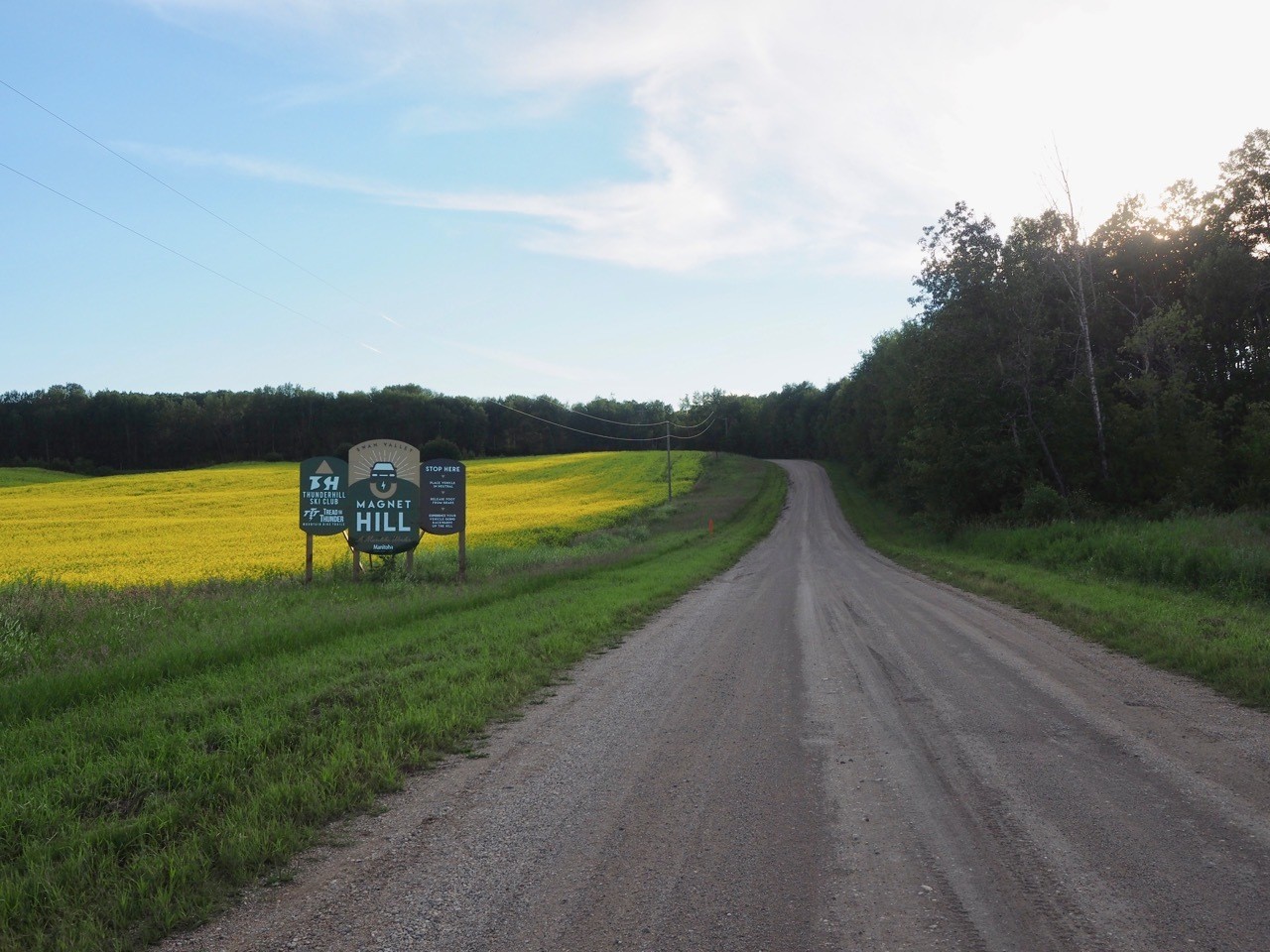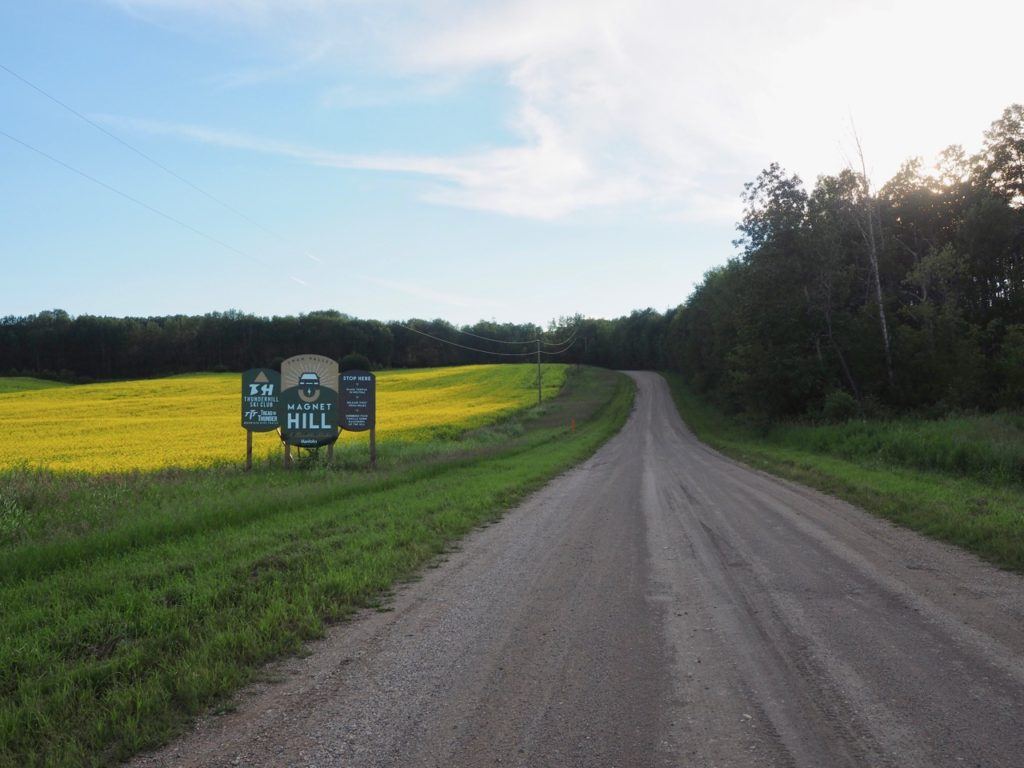 Yes, I did learn the magic of Magnet Hill when I was there but no, I won't share the secret. You really do have to go and experience it yourself. I mean… how often can you say your car has been pulled up a hill… thanks to magic?!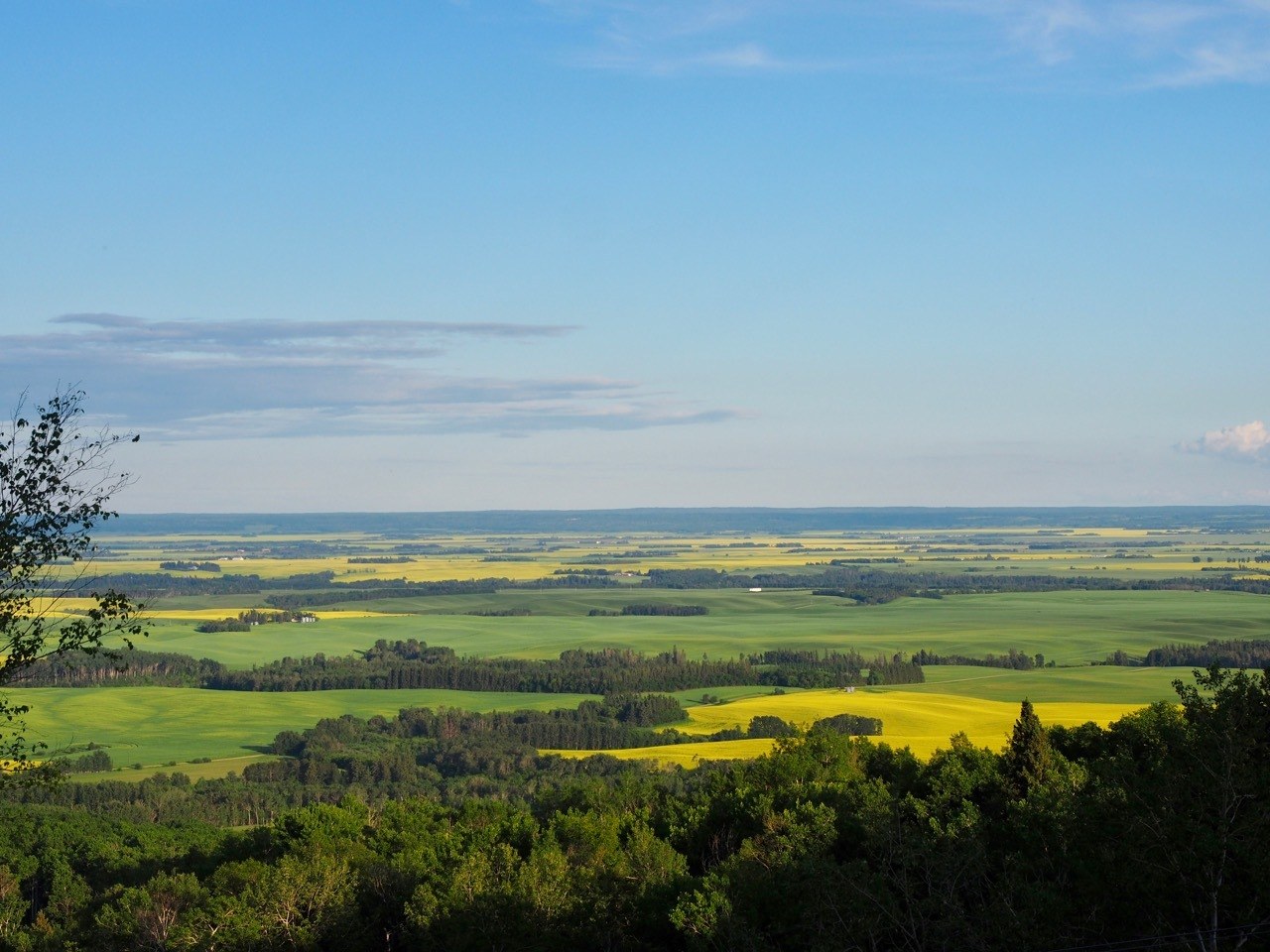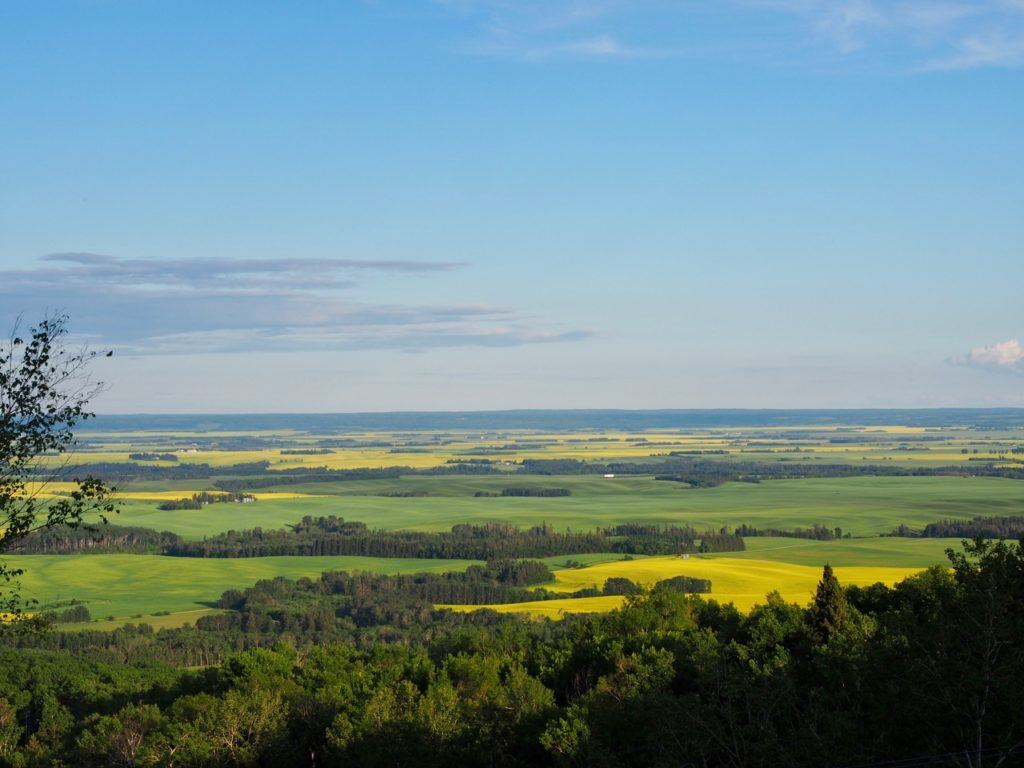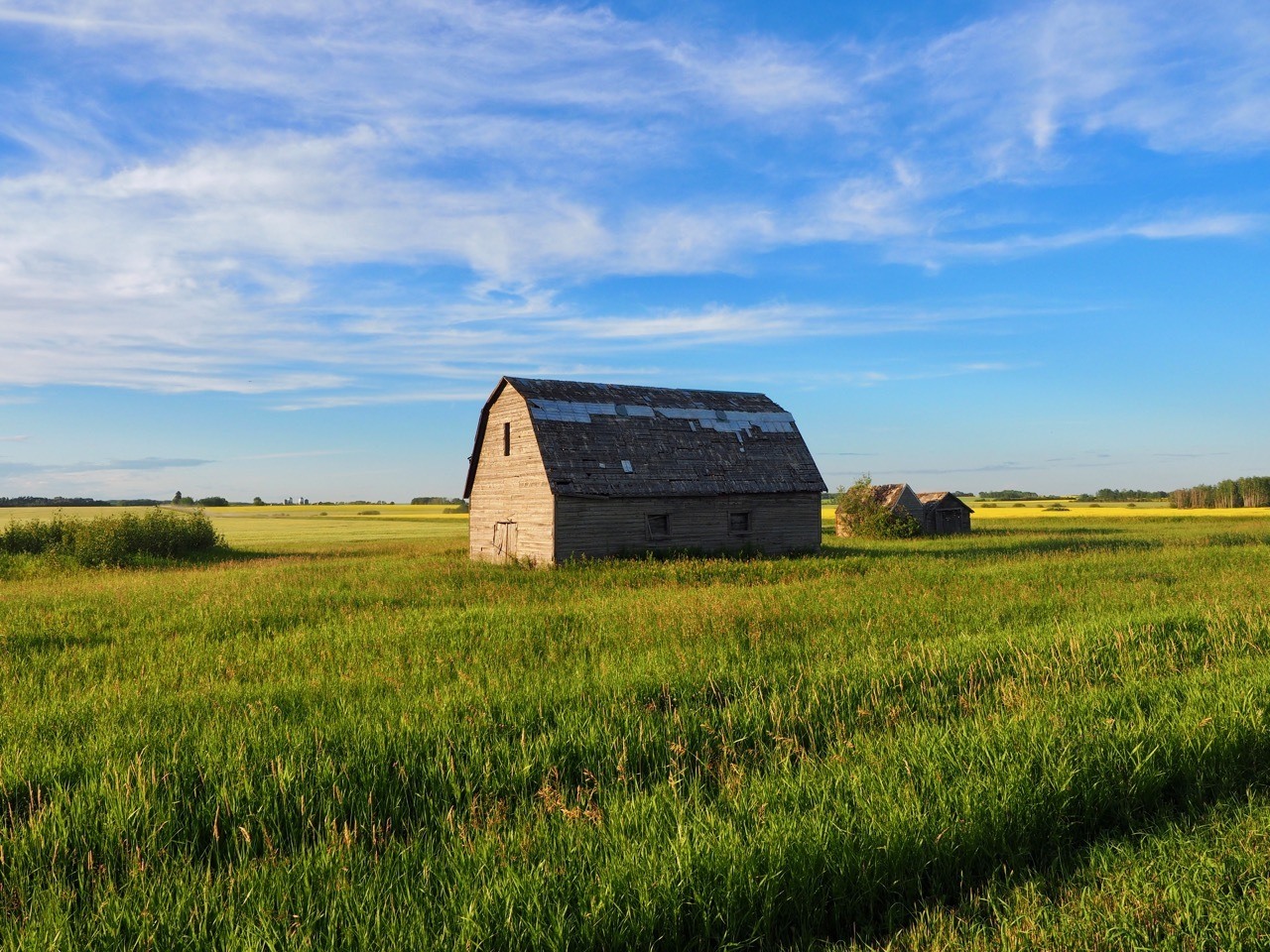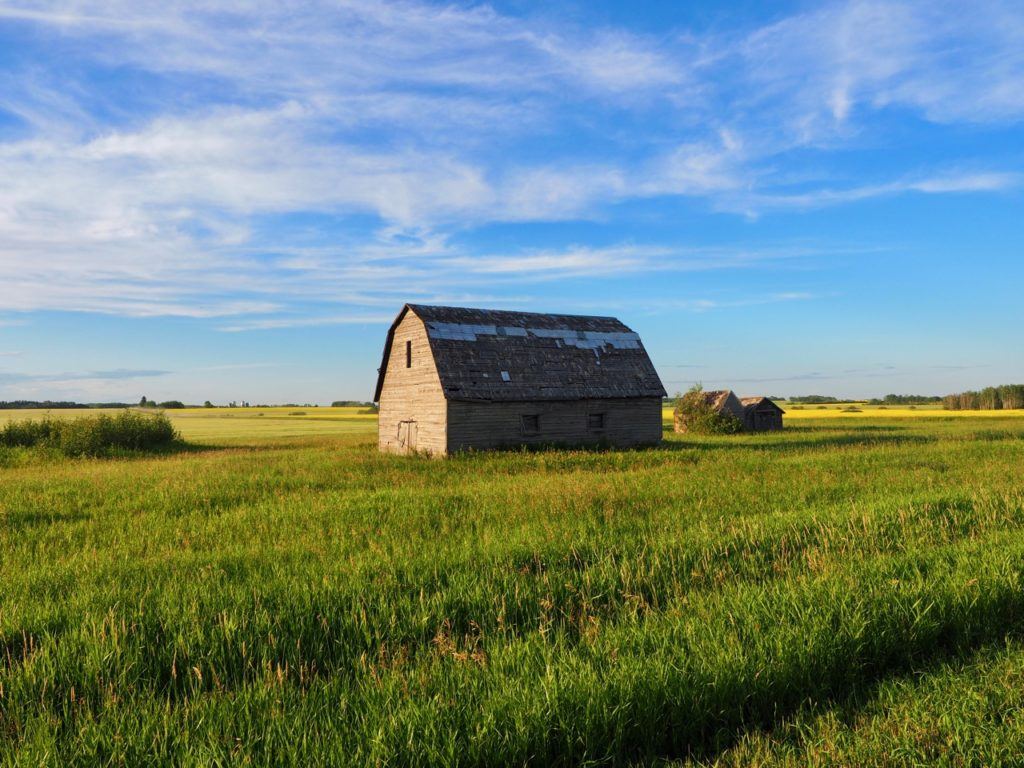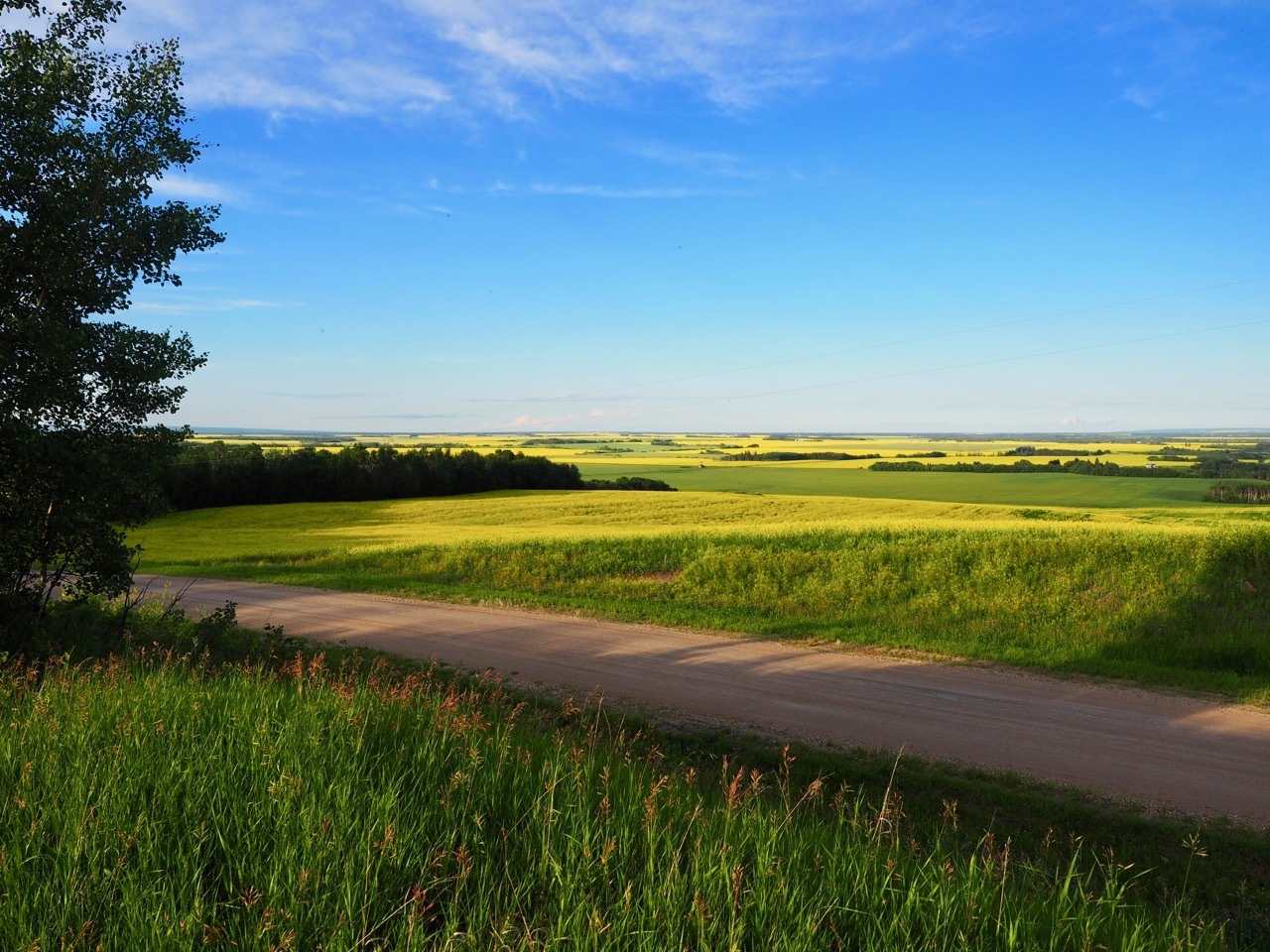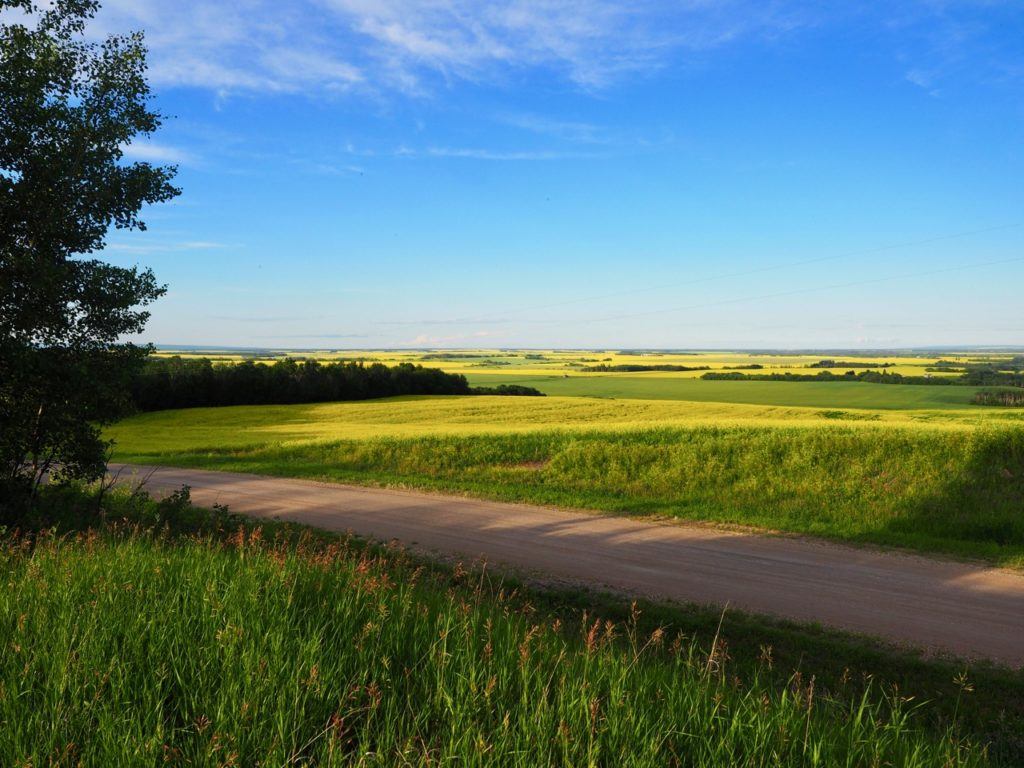 While you're there, make sure to take in the views of the valley from the top of Thunderhill. There are also some beautiful farmlands, fields, and abandoned barns that make for lovely photos along the way. As always, be mindful of private property.
Hit the green at Swan River Golf and Country Club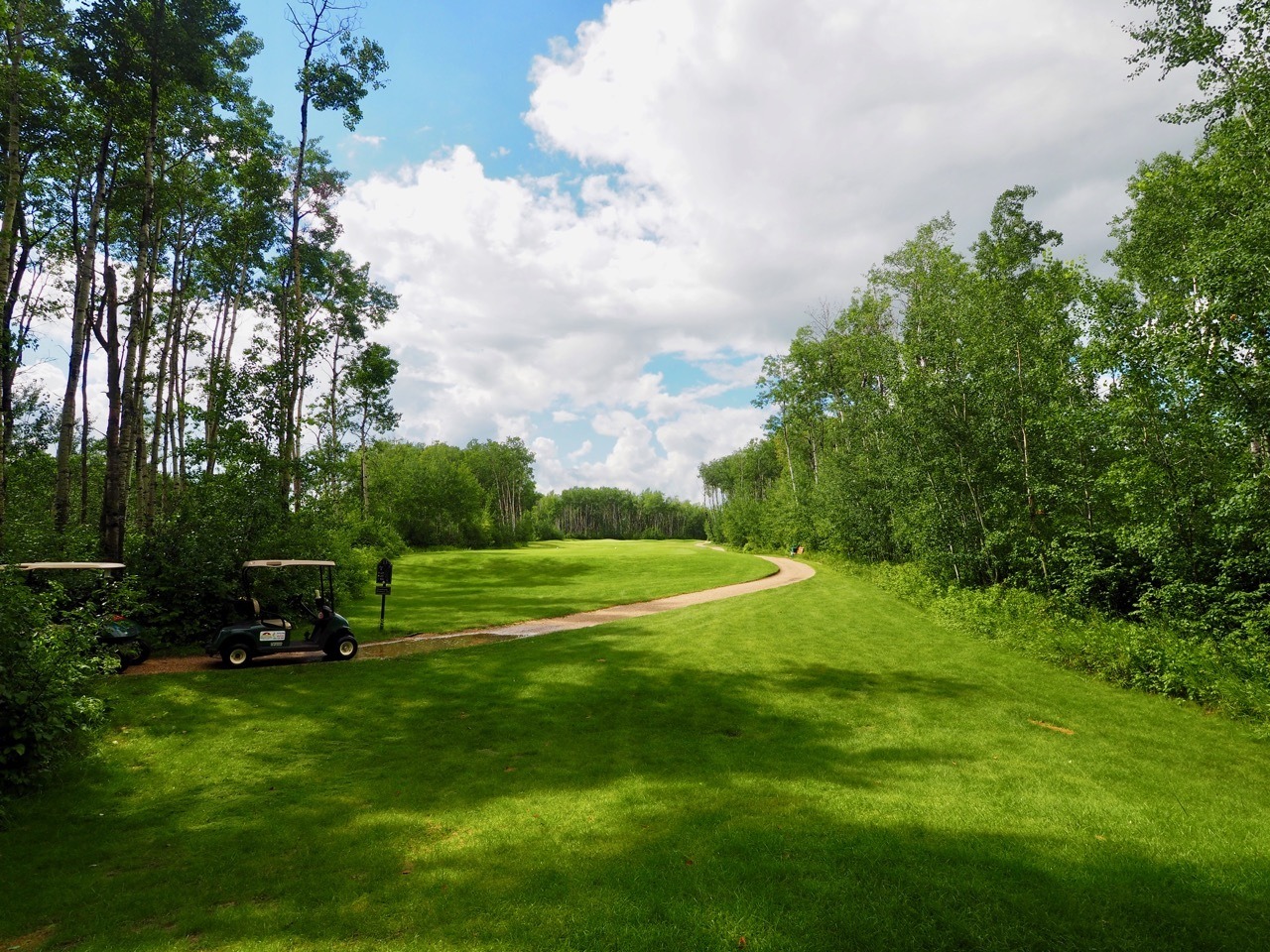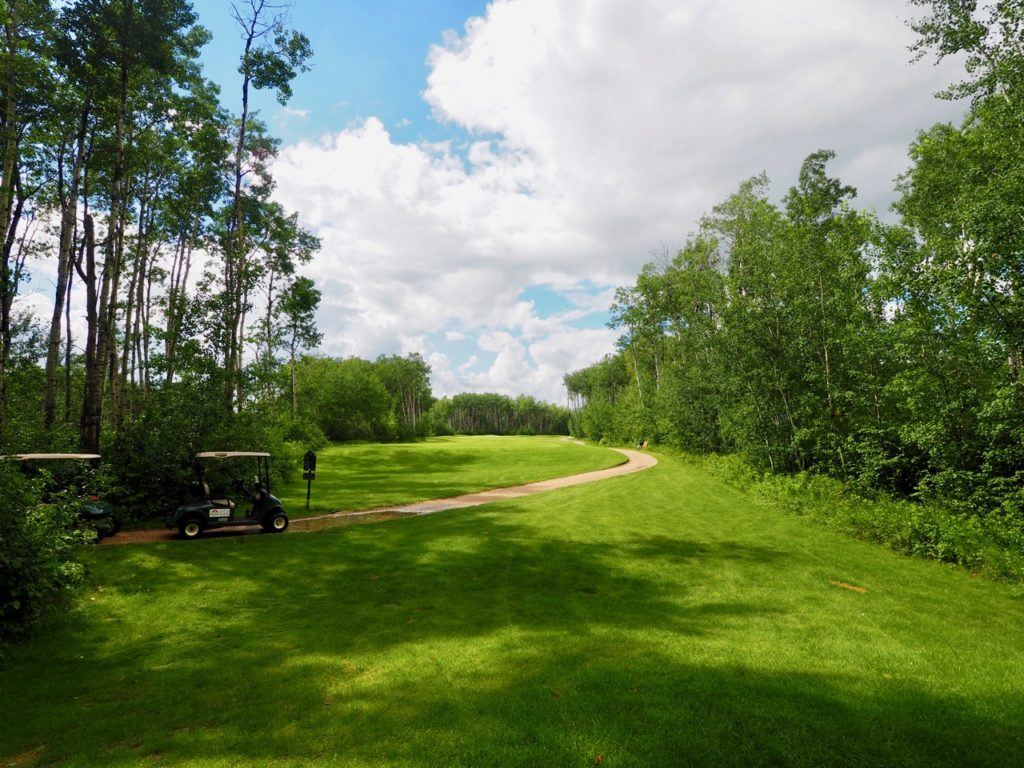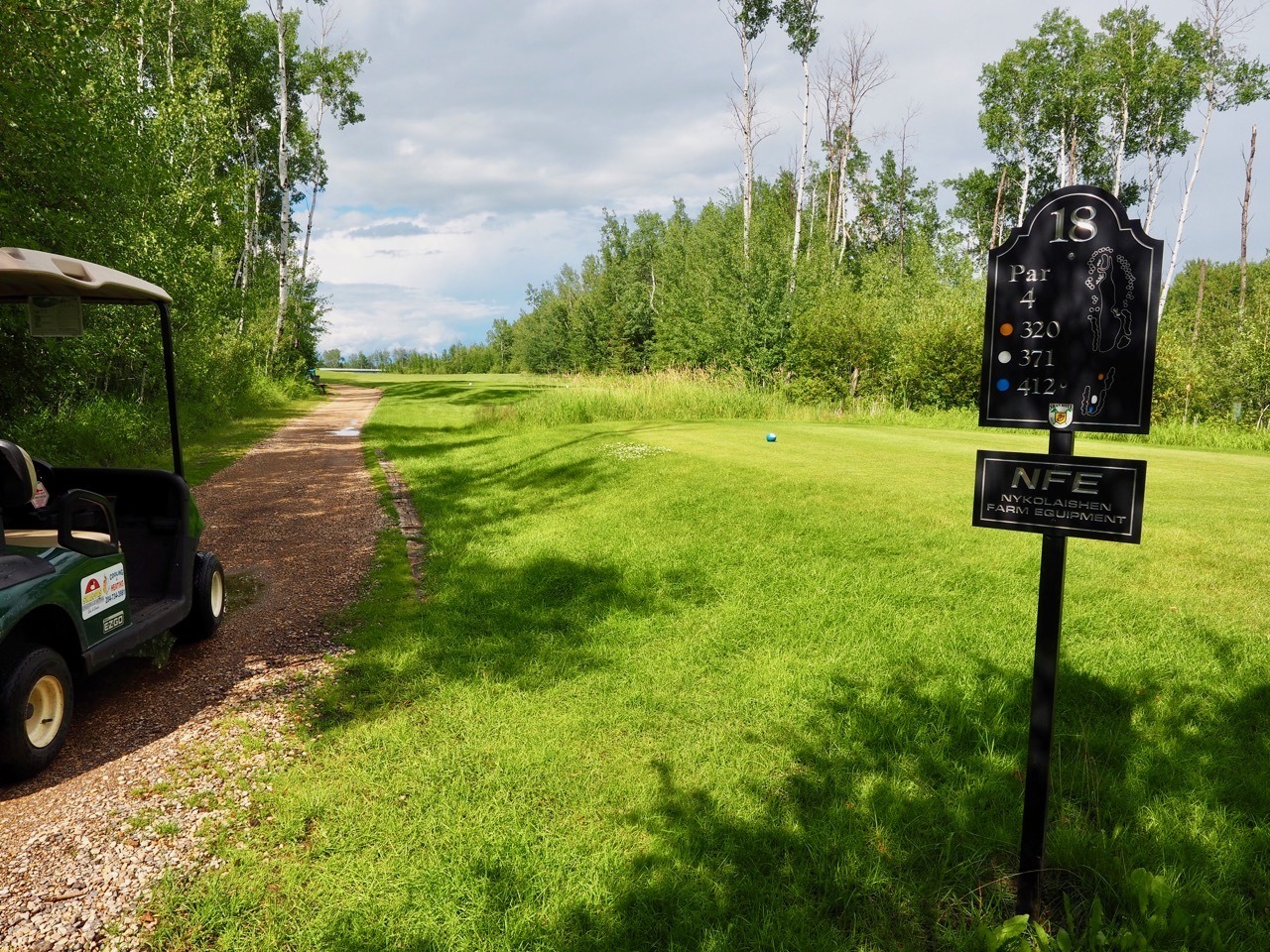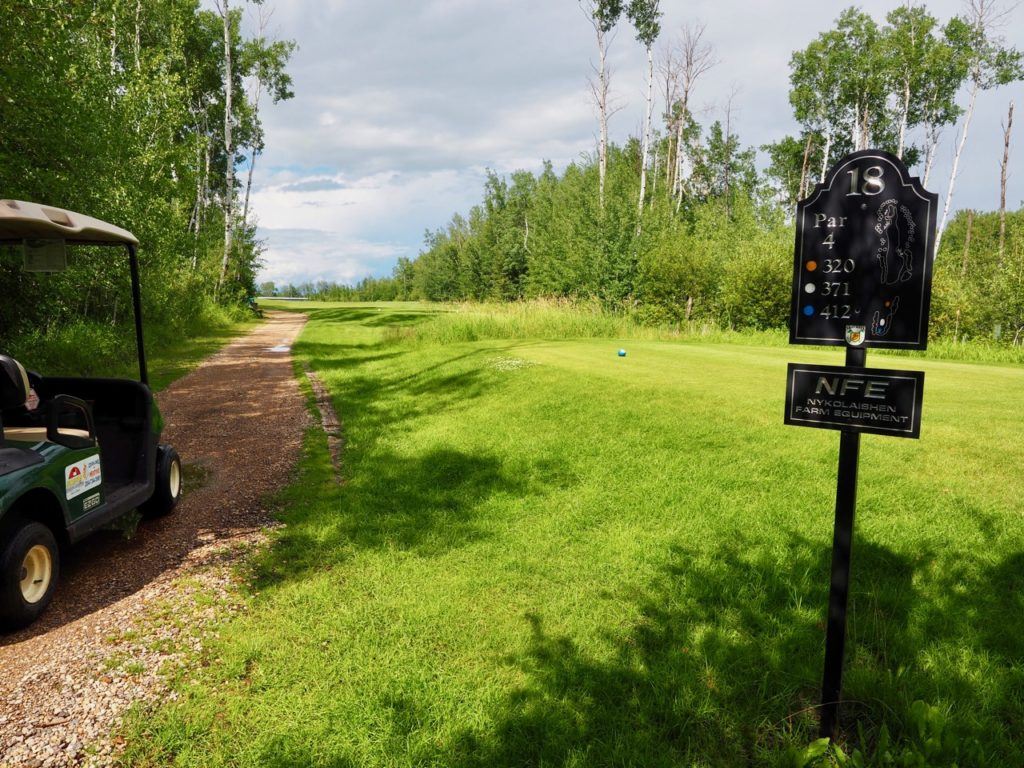 I'm not a golfer, but even I can see how special Swan River Golf and Country Club is. With gorgeous views of the valley as well as a beautifully maintained course, it's the northernmost 18 hole golf course in all of Manitoba. For avid golfers – or even those just beginning – this should definitely be on your list in Manitoba.
Marvel at the canola fields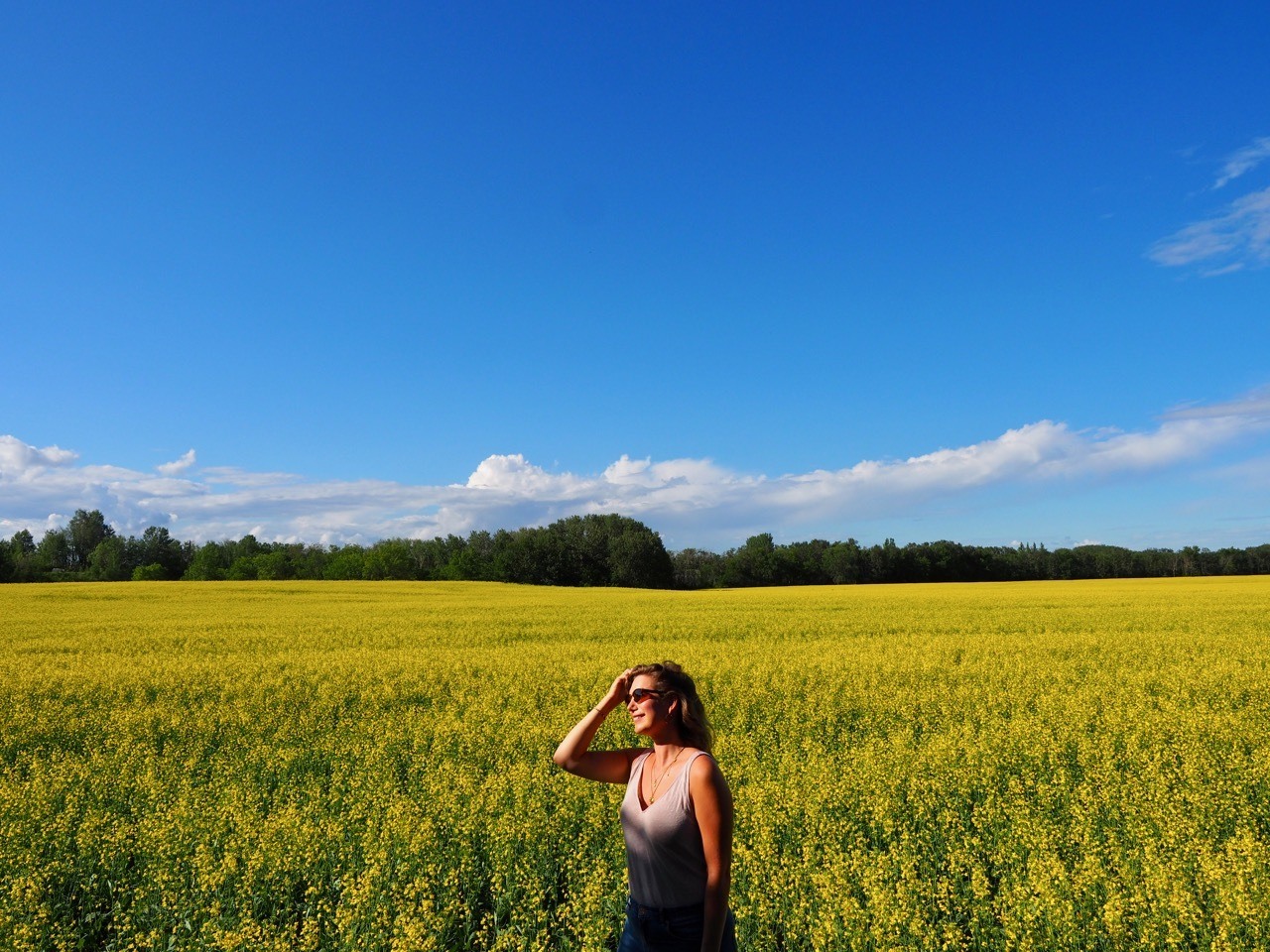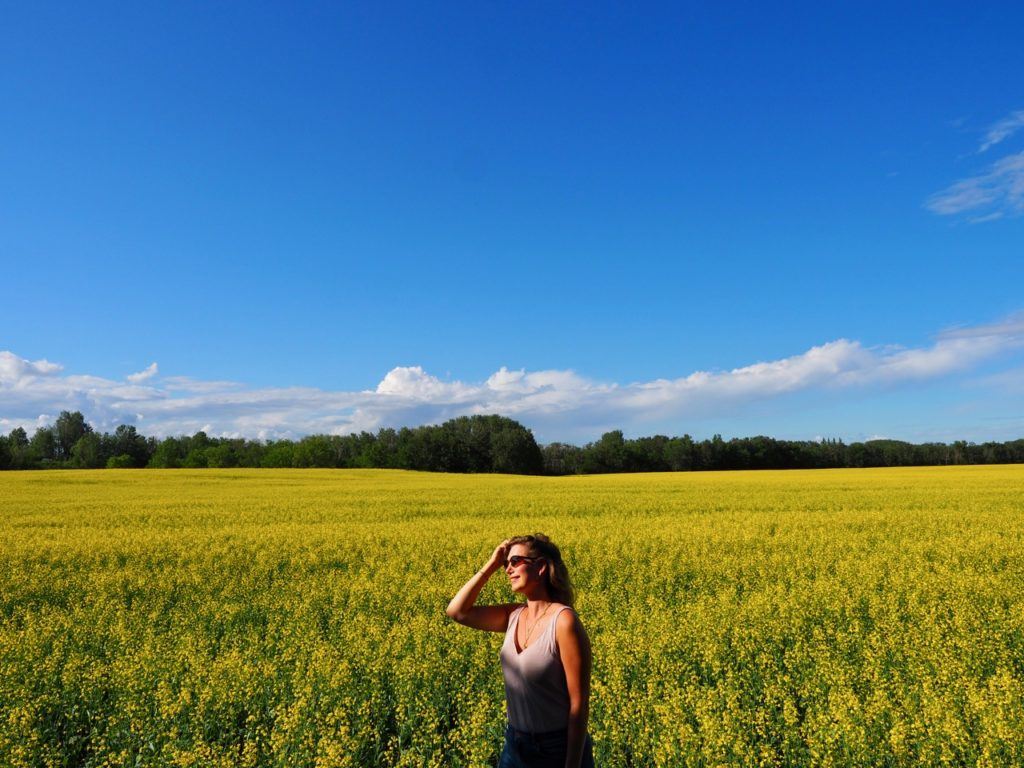 I know, I know, I'm such a city girl… but canola fields still manage to make me gush, every single time. For a few months every summer, Manitoba's fields turn the most beautiful yellow, and in Swan Valley, there are rolling canola fields as far as the eye can see. Even my boyfriend started noticing the particularly beautiful canola fields as we drove along; he also took the first photo I've seen him take in six months of dating, so there's that… hah.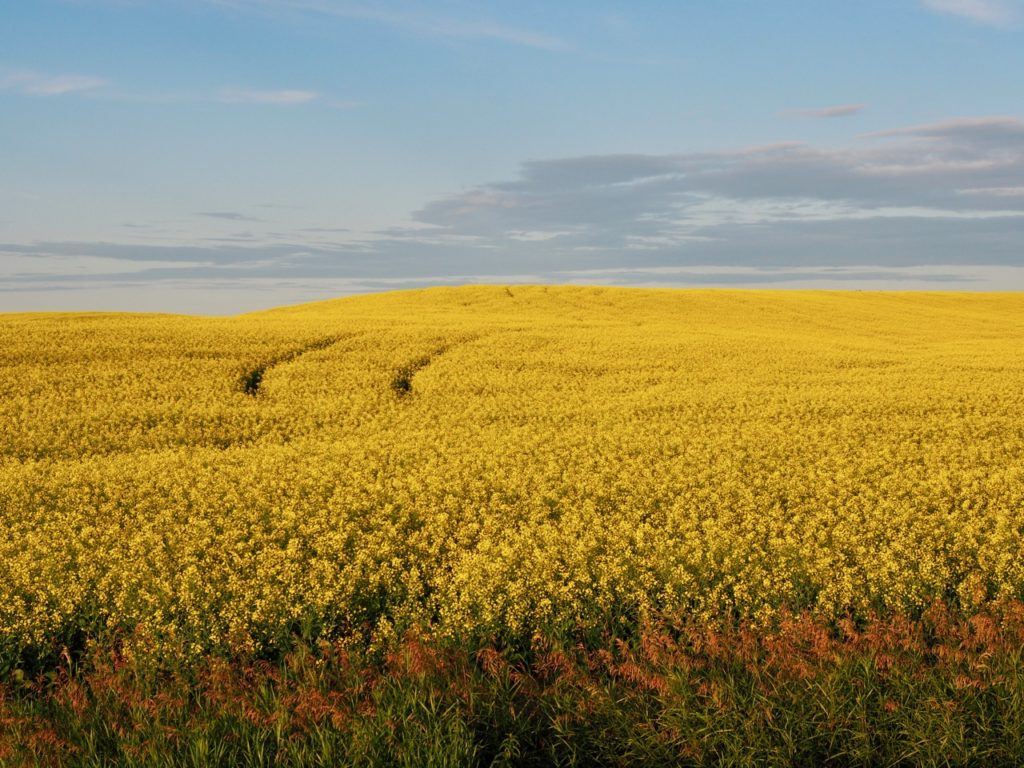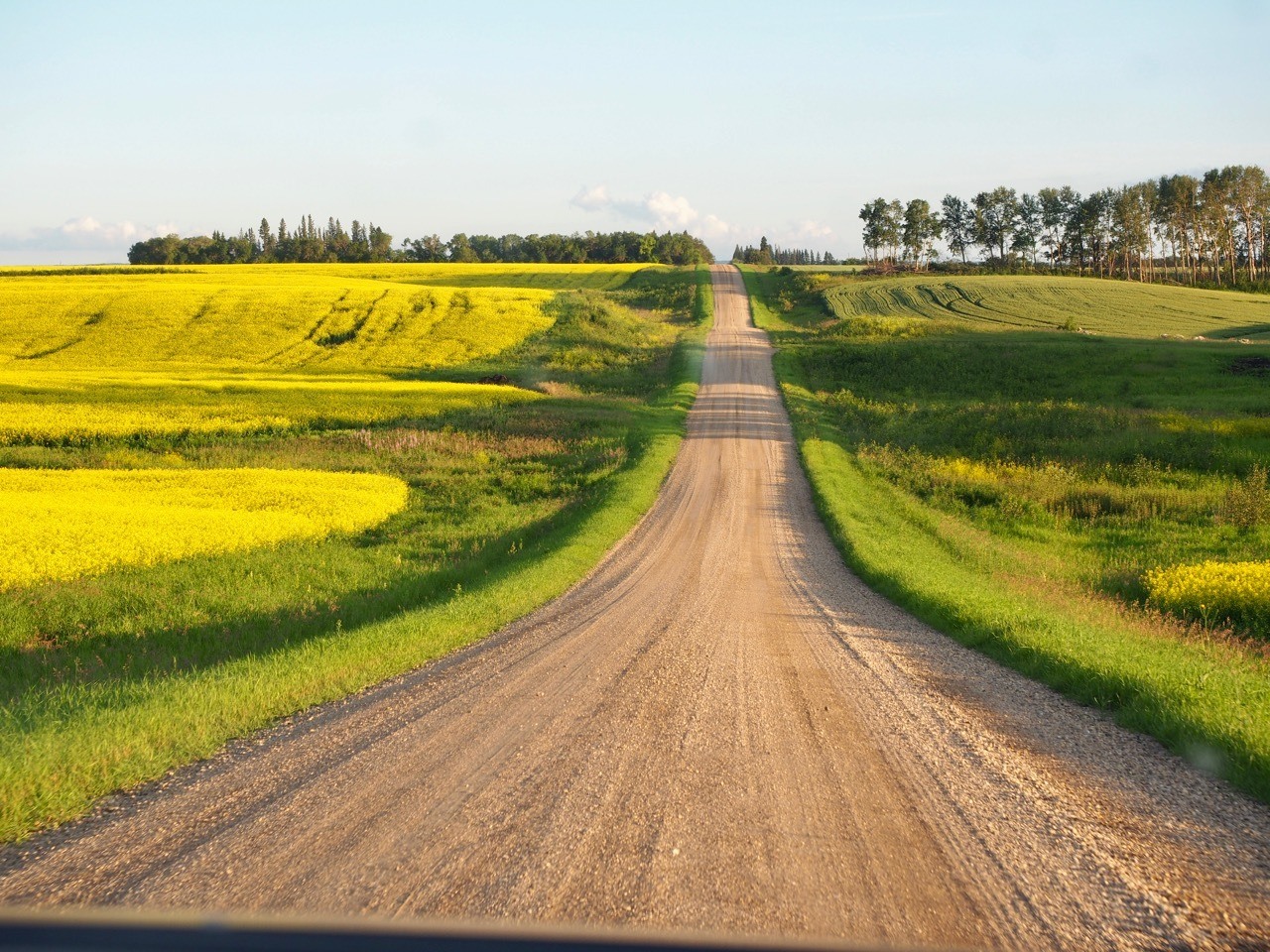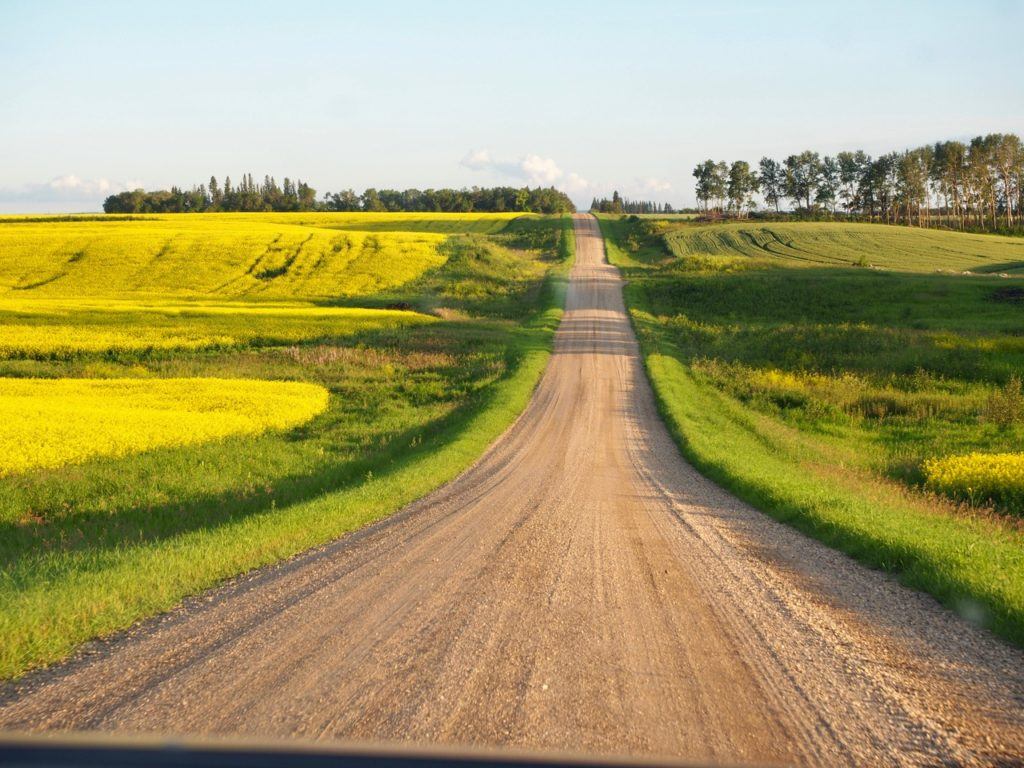 They may seem so typical to us Manitobans… but once I reframed my perspective of them and started seeing them for their beauty, they quickly became my very favourite thing to spot along the highway.
Go fishing on one of the beautiful lakes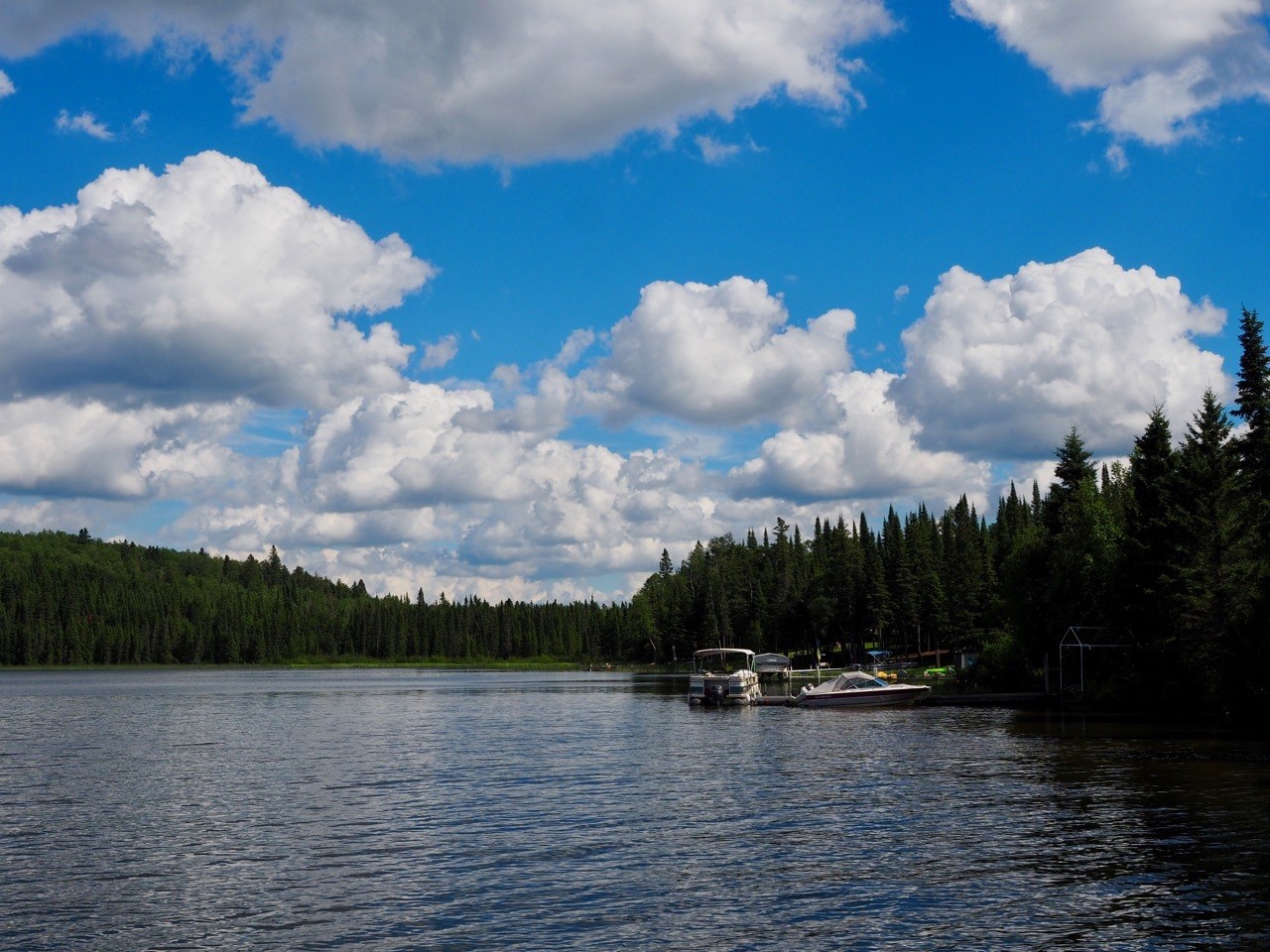 I didn't get the chance to fish while I was in Swan Valley, but the area is home to some of the best fishing in Manitoba. With over 100,000 lakes in Manitoba, you're always bound to be close to at least one of them! In Swan Valley, locals head for Wellman Lake, Glad Lake, and Whitefish Lake, and there's a chance to catch varieties of Manitoba fish. Arctic char has recently been introduced in Swan Valley, which is surely a bucket list catch for many a fisher.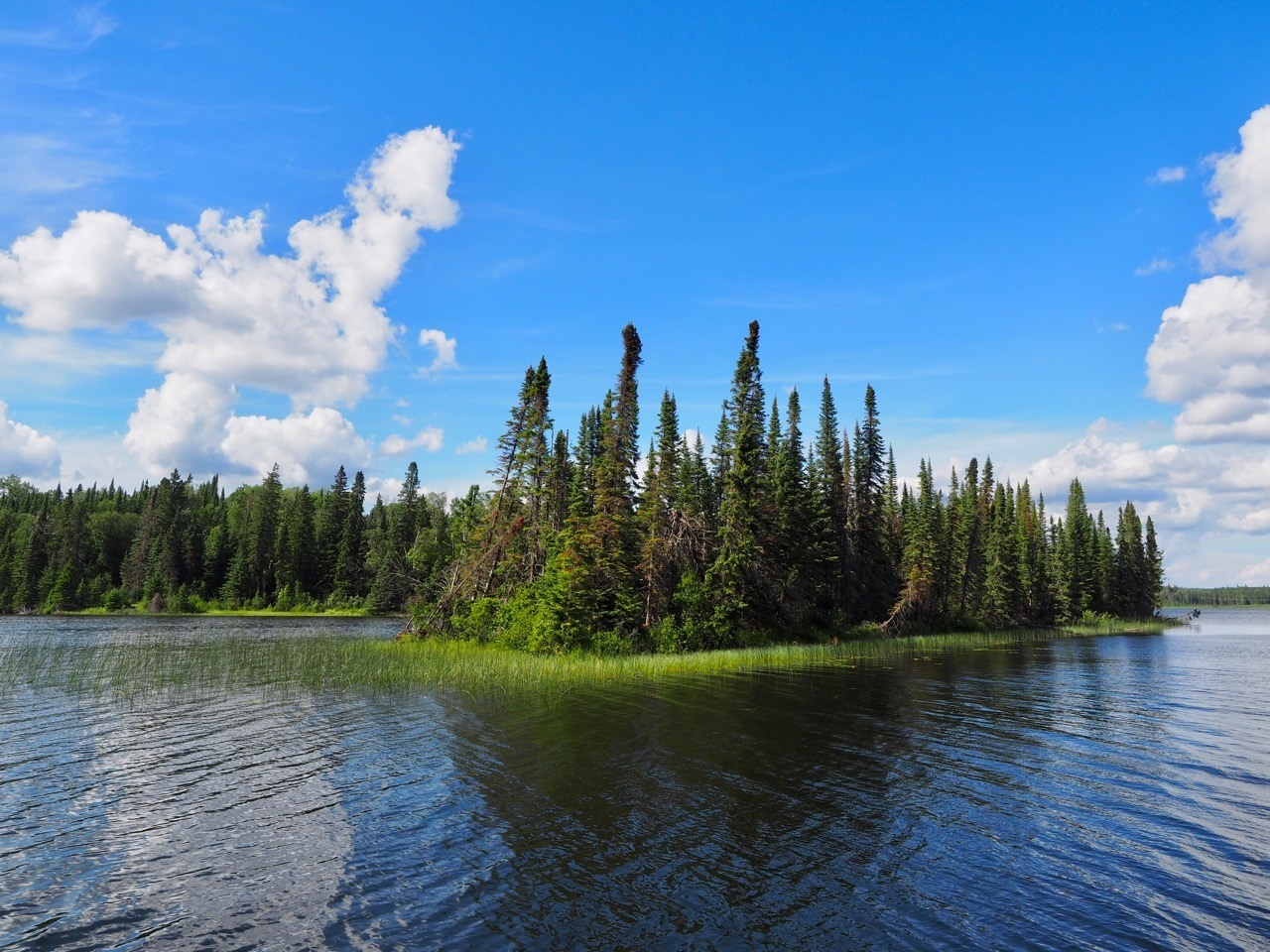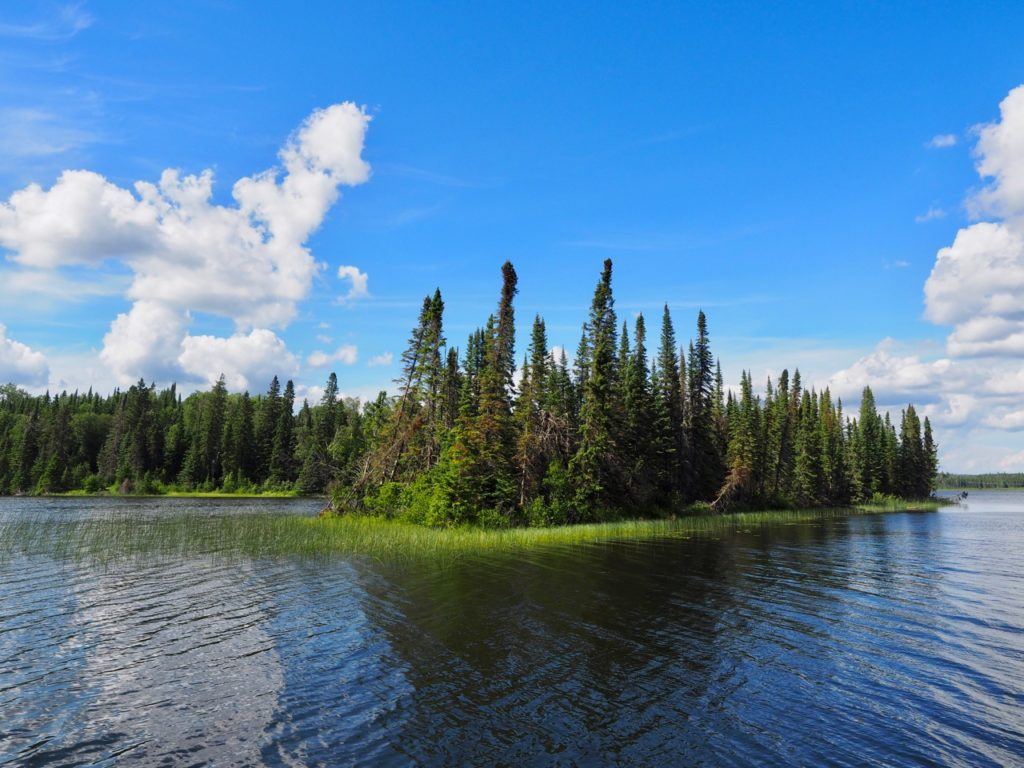 Of course, make sure to stay up to date on fishing licenses and rules; conservation should always be on the mind of everyone who engages in fishing.
Also check out Sport Fish for tons of information on fishing in Swan Valley. You can even contact them to help you out if you're unsure where to start when it comes to fishing in Swan Valley, including boat rentals and arranging guides.
Check out the Duck Mountain Forest Centre/Frank Marvin Visitor Centre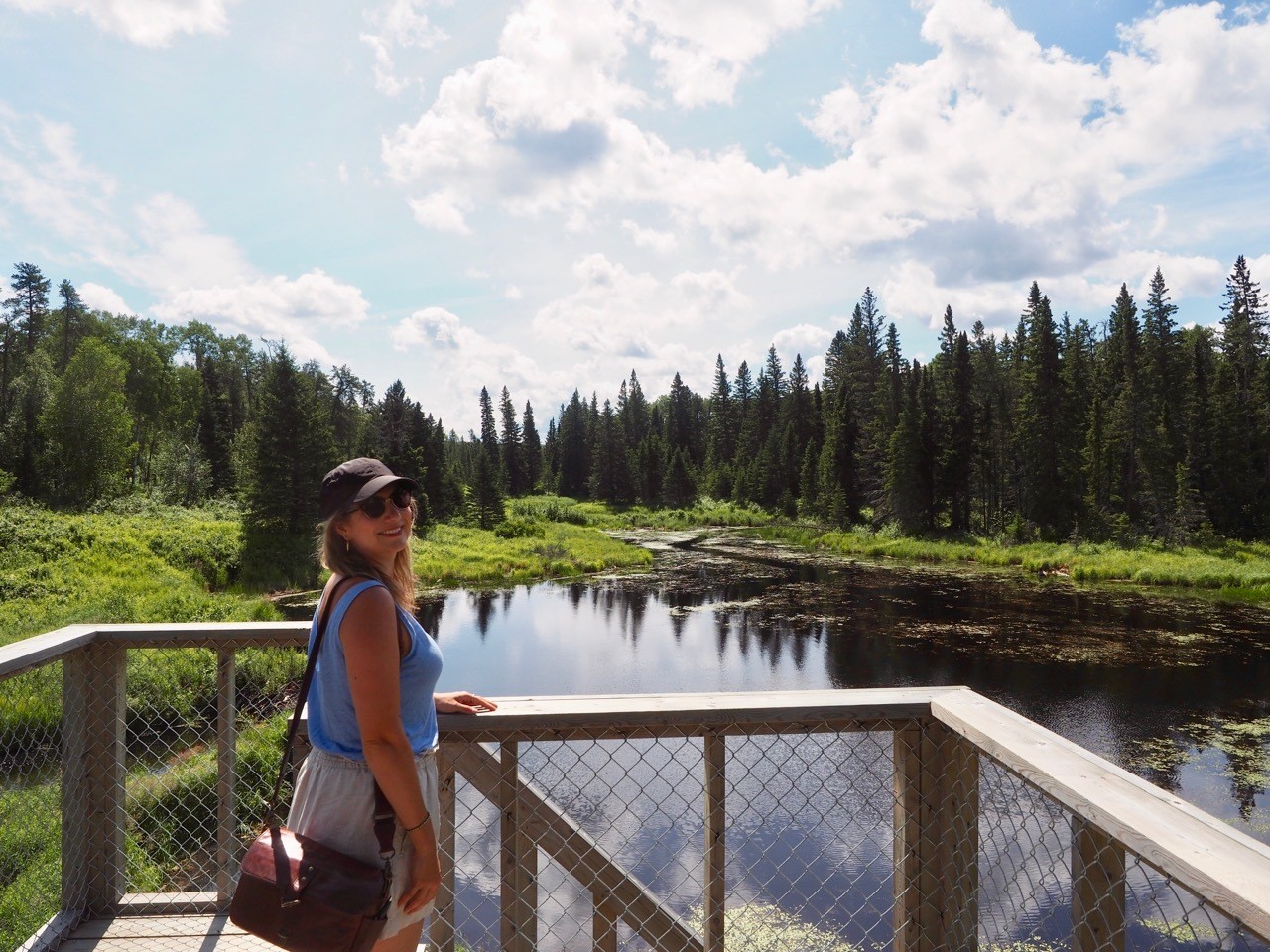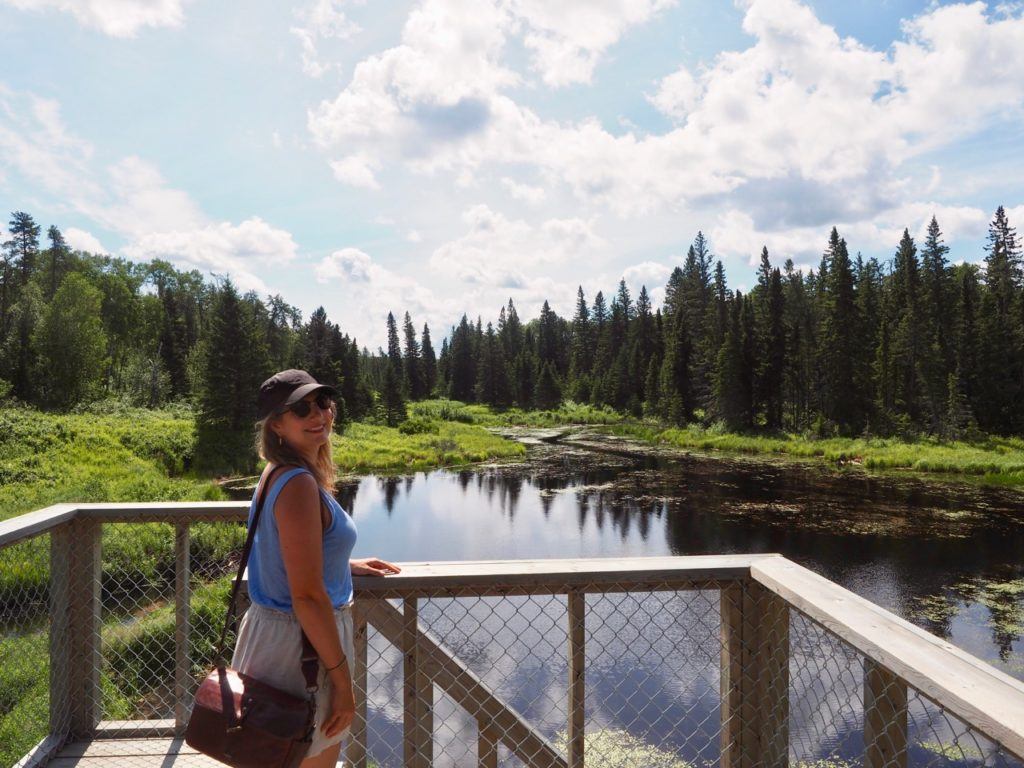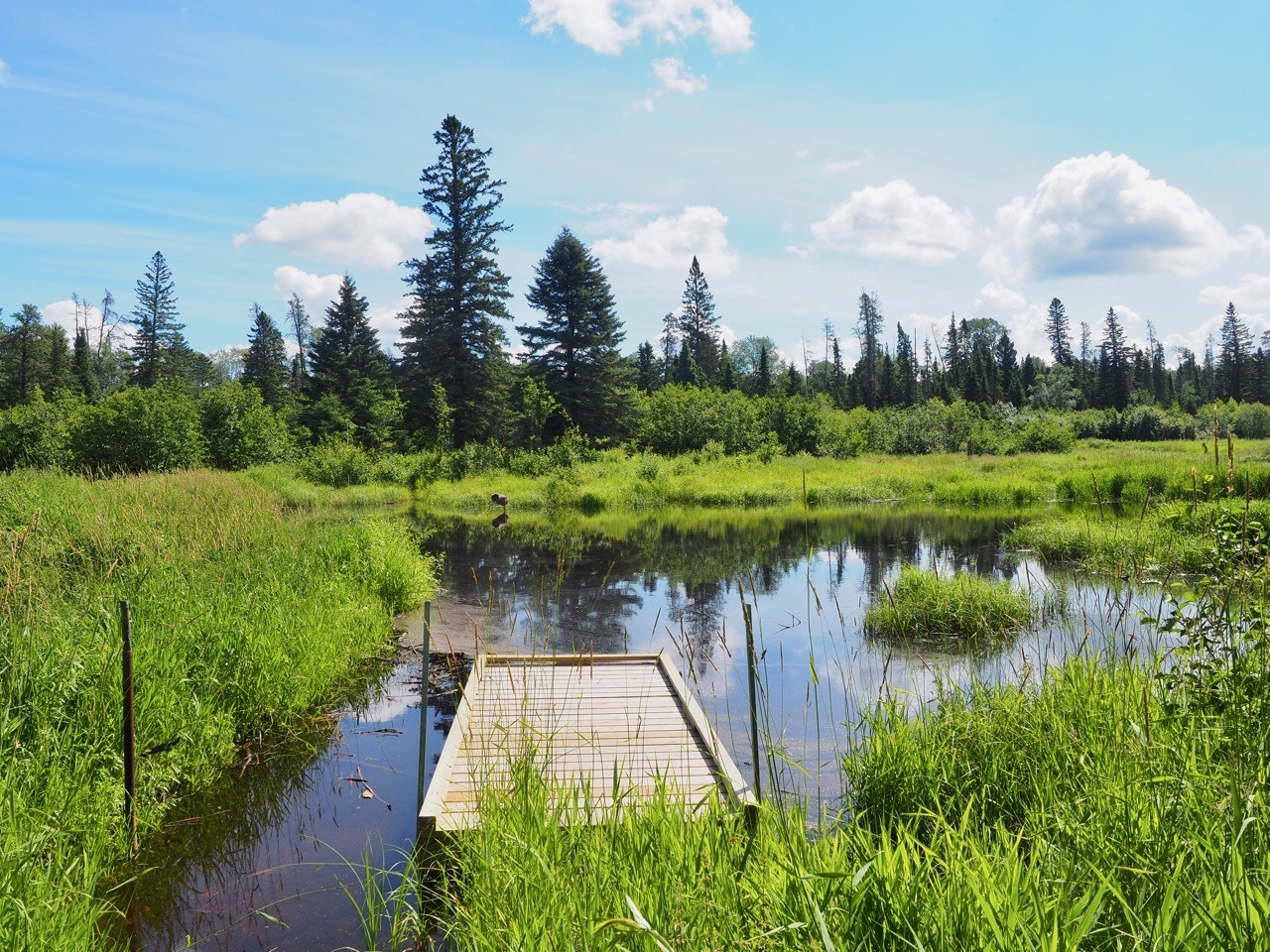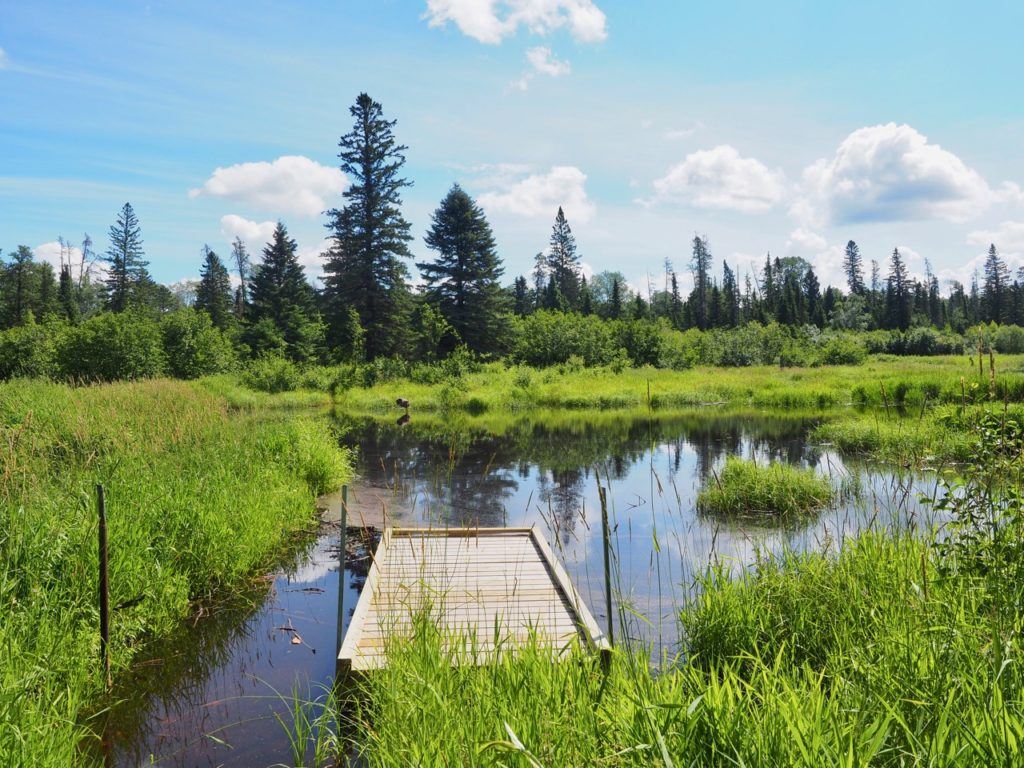 Once again, Swan Valley absolutely nails it when it comes to hiking trails. Head to the Duck Mountain Forest Centre for access to hiking and mountain biking trails; in winter, these make for excellent cross-country skiing trails (complete with a warm up shelter for a break from the cold). These trails are perfect for leisurely walks, especially if you enjoy spotting birds and butterflies (and the occasional beaver).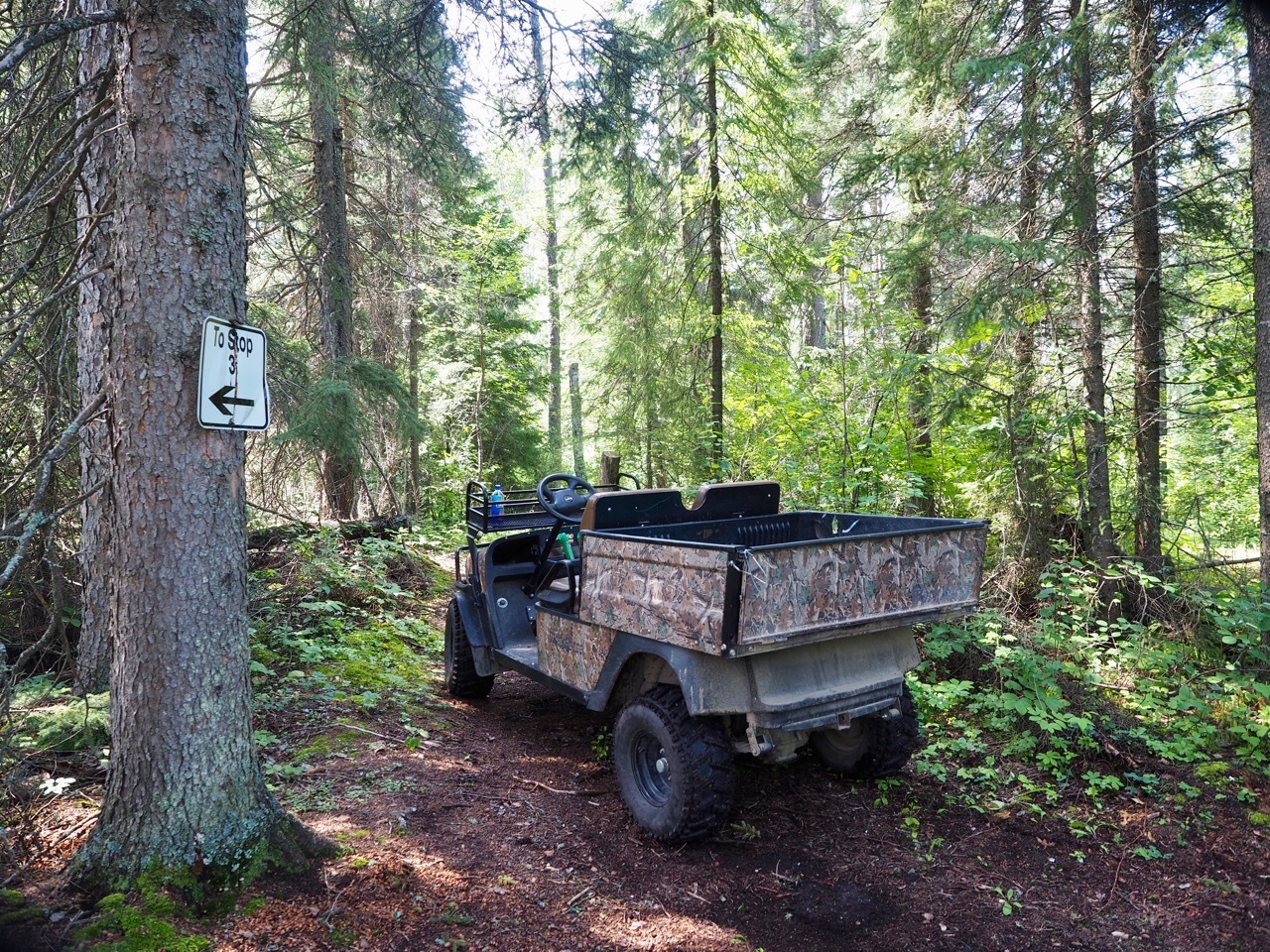 Another selling point? The centre does offer tours on a quad if hiking isn't an option for you. Just make sure to call ahead!
What else is there to do in Swan Valley?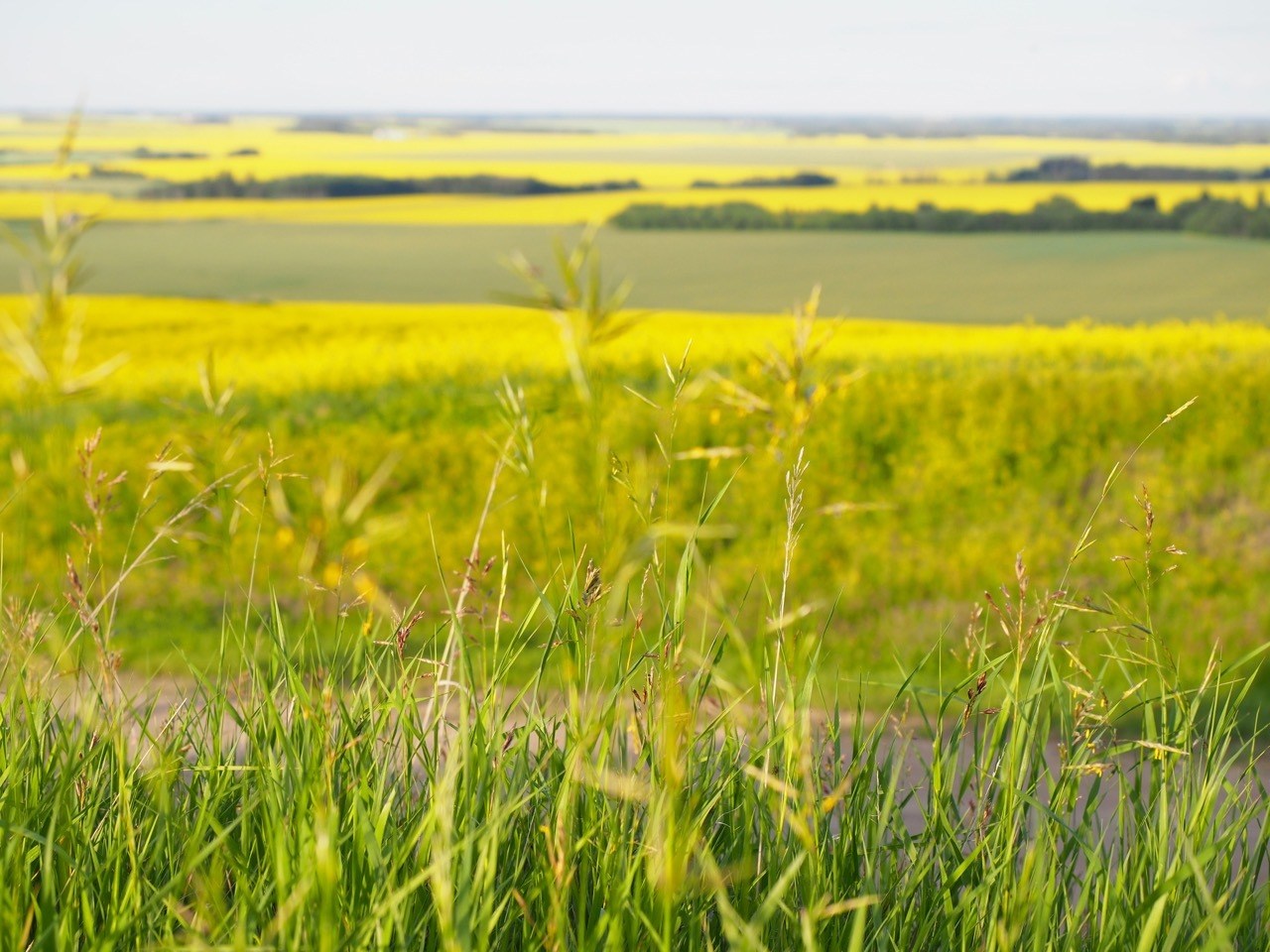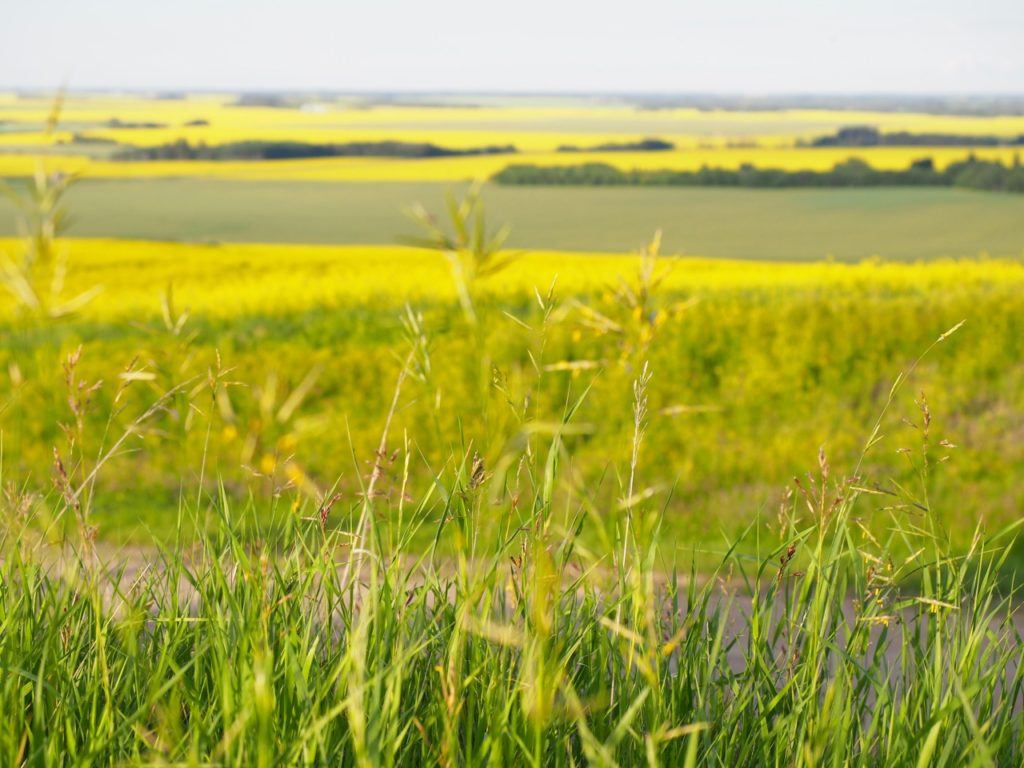 If I had had more time, I would have definitely gone on more hikes and visited more lakes. With the Porcupine Provincial Forest and Duck Mountain Provincial Park so close, there are seemingly endless opportunities to get out and enjoy this beautiful part of Manitoba. North Steeprock Lake is definitely on my list for next time, while Copernicus Hill is also a well-known lookout spot that I wish I would have had time to see.
In winter, I'd love to try snowmobiling – the valley is known for it – as well as ice fishing, cross-country skiing, and snowshoeing. I'm not much of a downhill skier but there are some excellent slopes in the area, too.
Final notes on Swan Valley: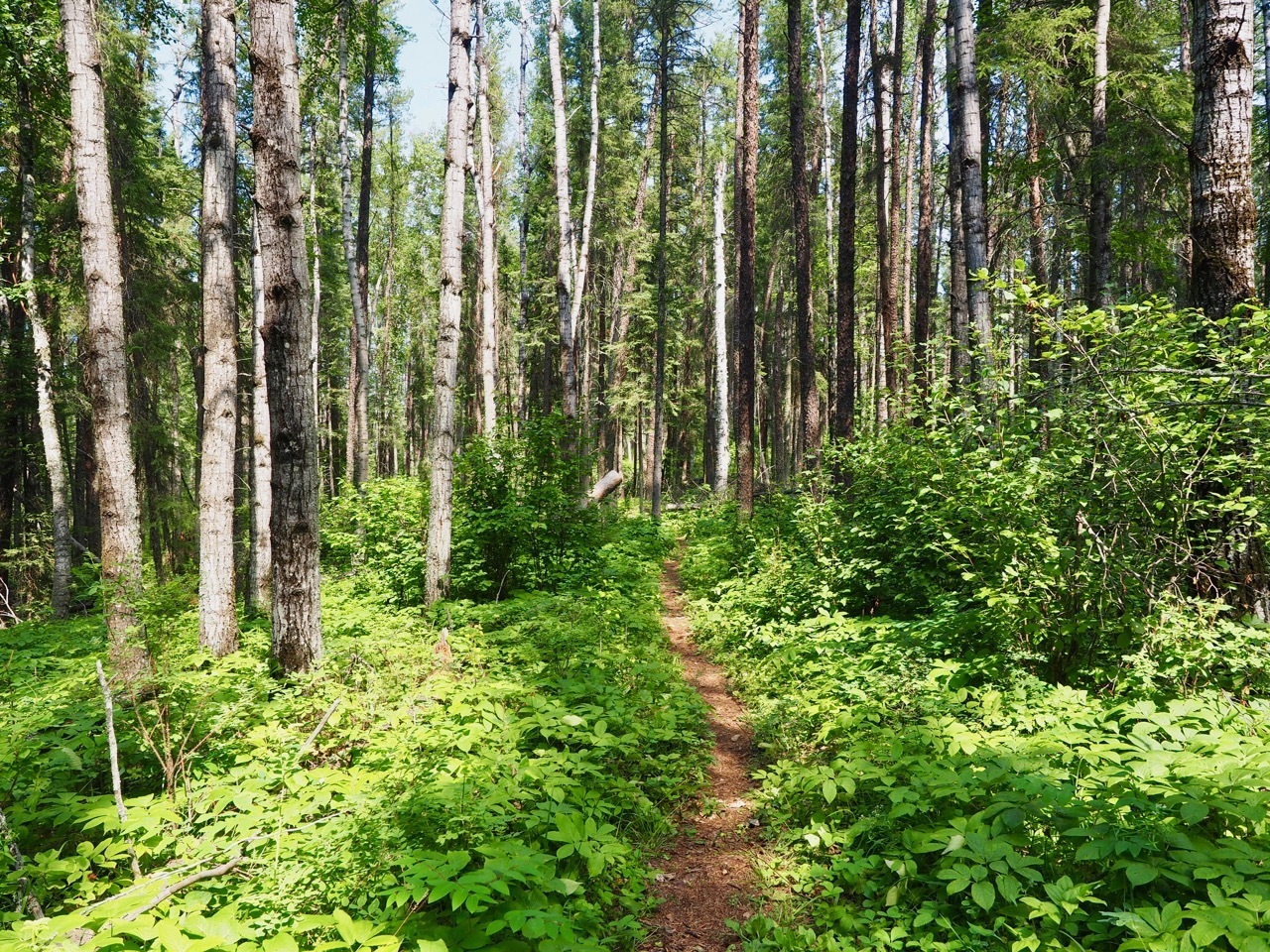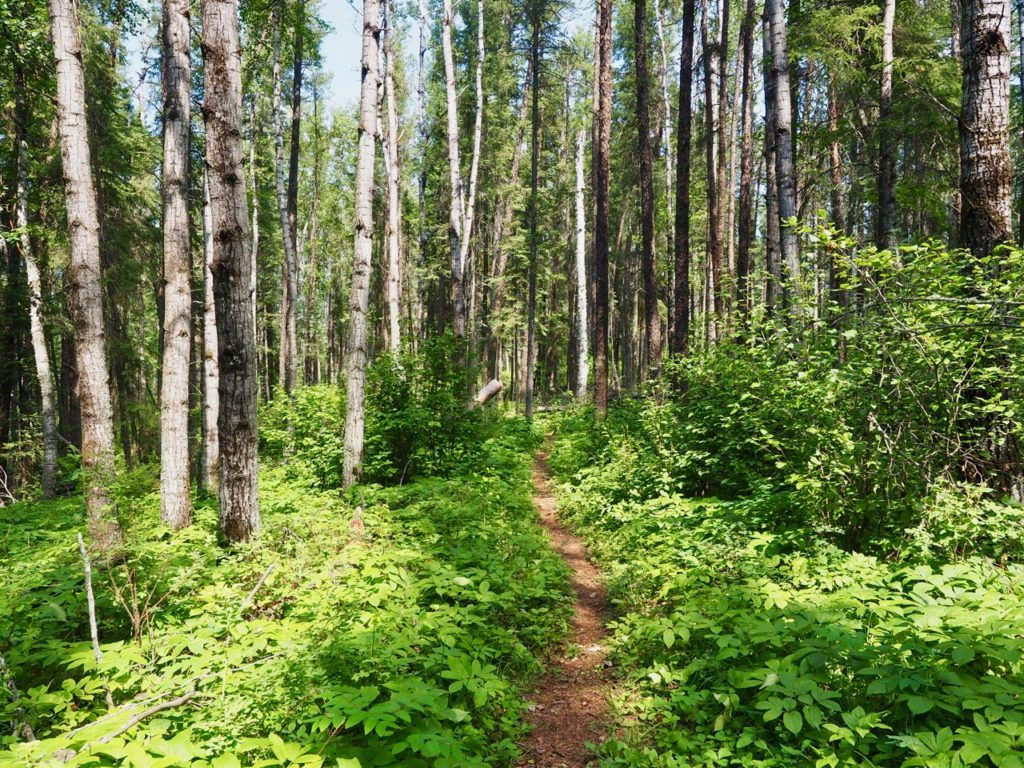 -There are many routes you can take to get to Swan Valley by car, but it shouldn't take longer than five hours from Winnipeg! We drove on the Trans-Canada (HWY 1) to Portage la Prairie and then started heading north on the 16, making our way northwest to the 10. That seemed much faster than sticking on the Trans-Canada past Brandon.
-While in the town of Swan River, I stayed at the Super 8 by Wyndham. It was really cozy and perfectly situated in town. There are also plenty of camping and RV spots available throughout Swan Valley, as well as the aforementioned Wellman Lake Lodge for cabin rentals.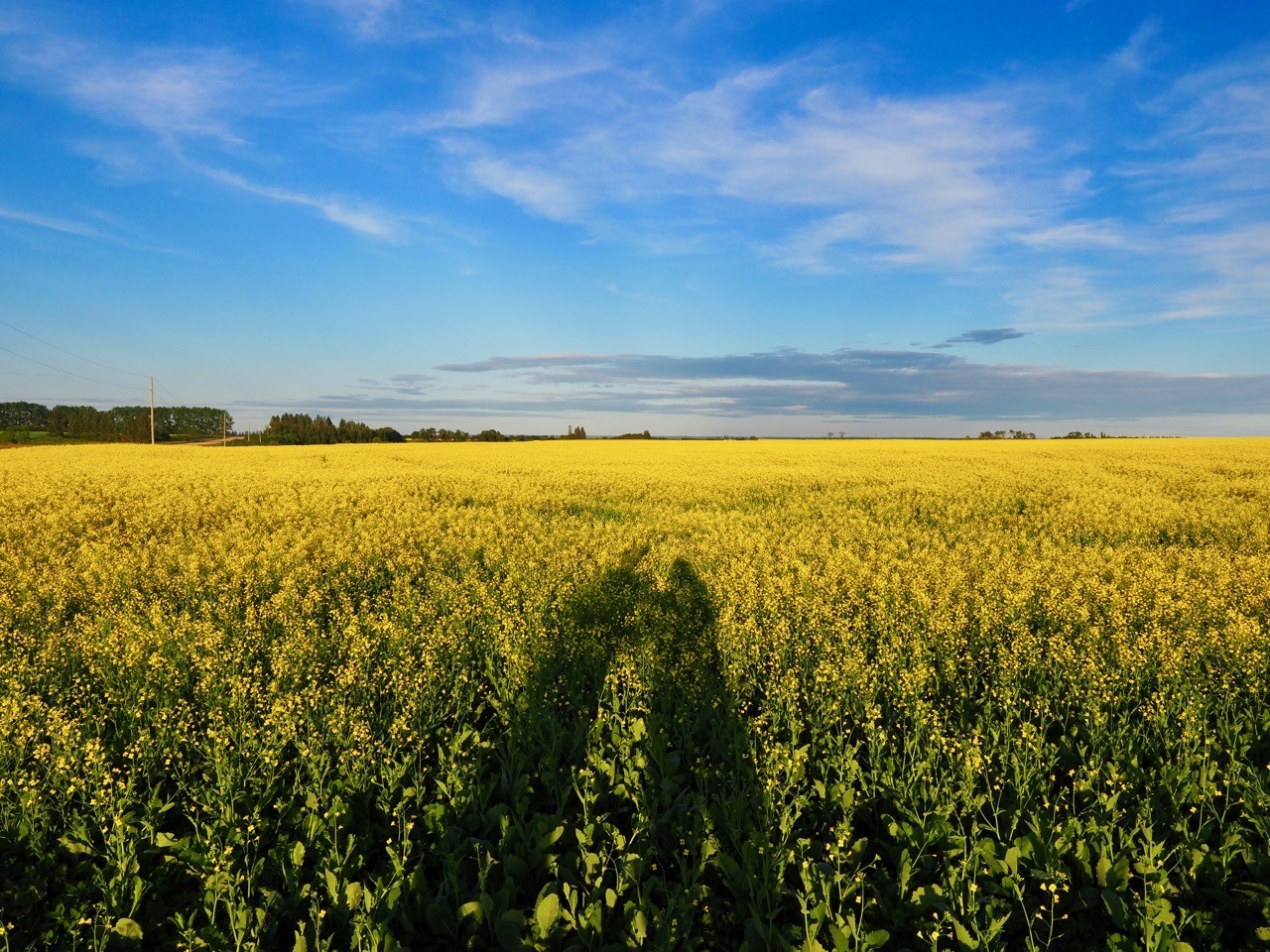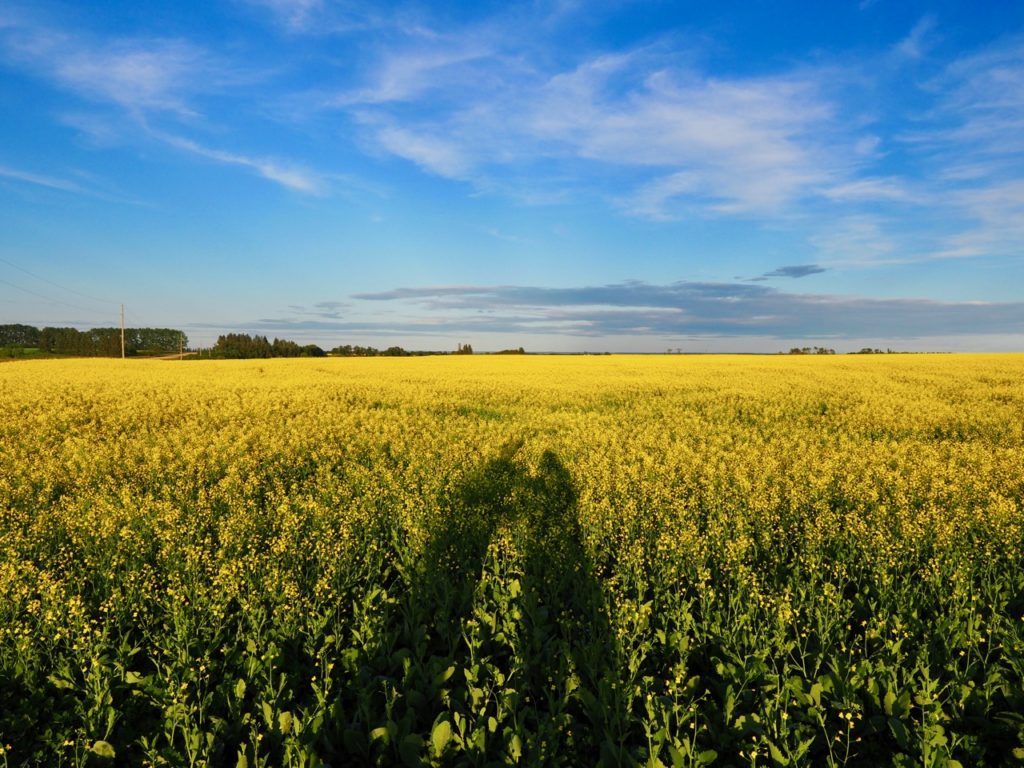 -If you're driving through a lot of provincial parks in Manitoba, I recommend purchasing an annual park pass for your vehicle. There's a lot more information on daily, three-day, and annual passes on the government website here.
-I didn't have service in many parts of Swan Valley, so make sure you save your Google maps (and/or have a good old fashioned paper map of the area). Just remember… no service by day usually means amazing star gazing by night!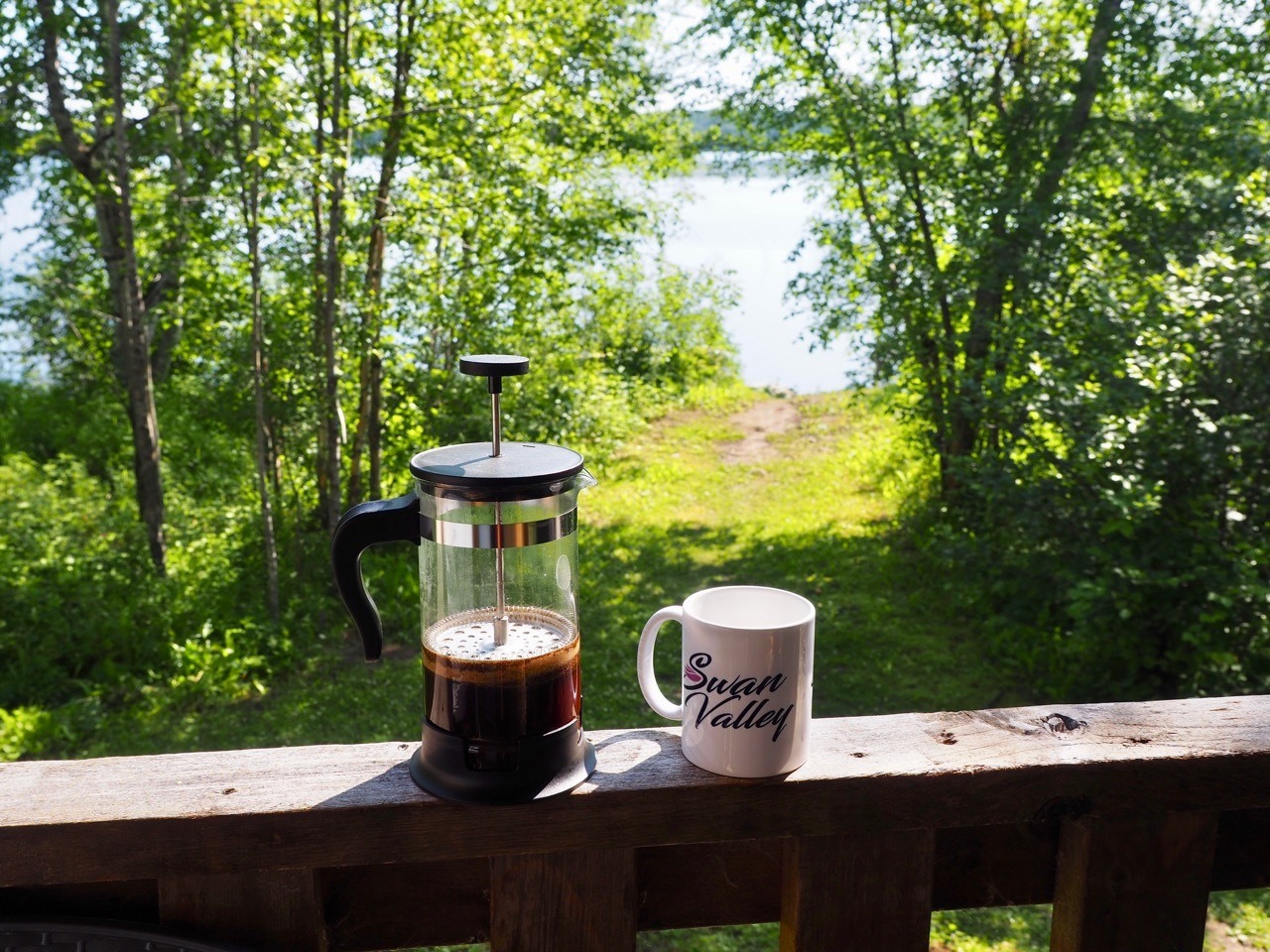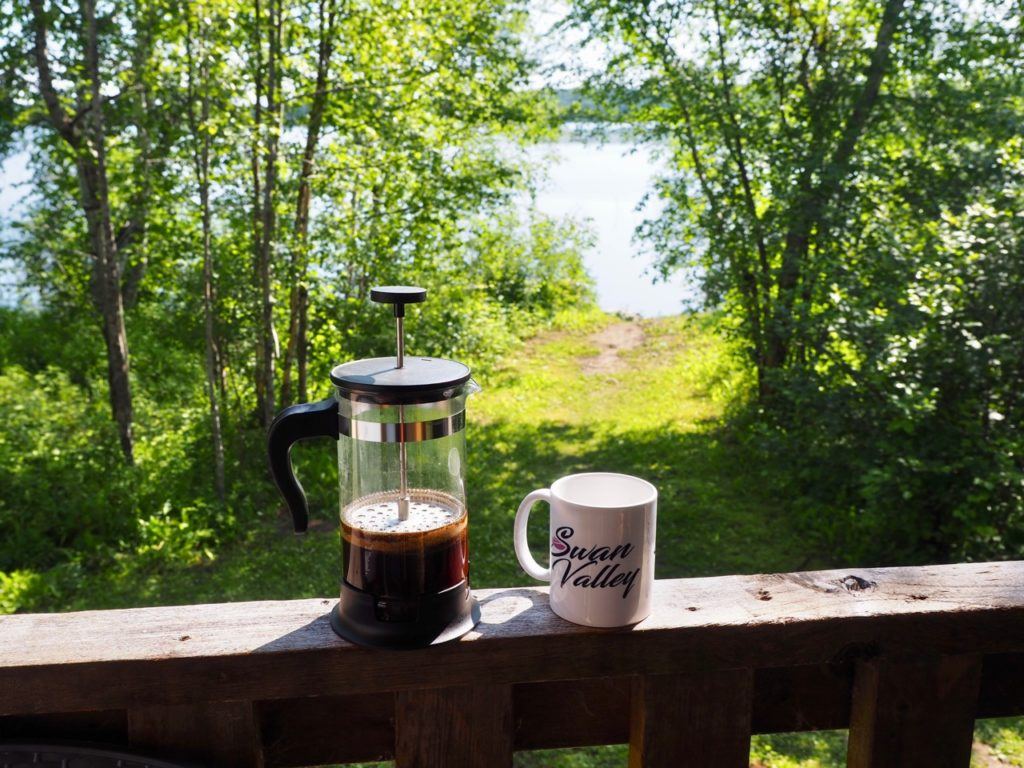 -While we did much of our cooking at our cabin, we also ate from the Timberland Inn (perfect for hearty breakfasts) and Y Not Johnny's, which had an amazing selection of filling dinners. You can't go wrong with poutine! There are about two dozen restaurants in Swan Valley, most of which will do takeout.
-When hiking, always make sure to have plenty of water for everyone, as well as snacks, bug spray, sunglasses, sunscreen, and a hat. As there are bears in Manitoba, including in Swan Valley, it's crucial to hike in groups (not solo), always keep dogs on leash, and try to make plenty of noise along the hike. And for goodness sake, never try to feed a bear or take a selfie with one! Here's a good guide on what to do if you spot a black bear in the wild.
-Finally, there are a few other Swan Valleys around the world. When planning a trip here, always make sure that you're researching Swan Valley, Manitoba!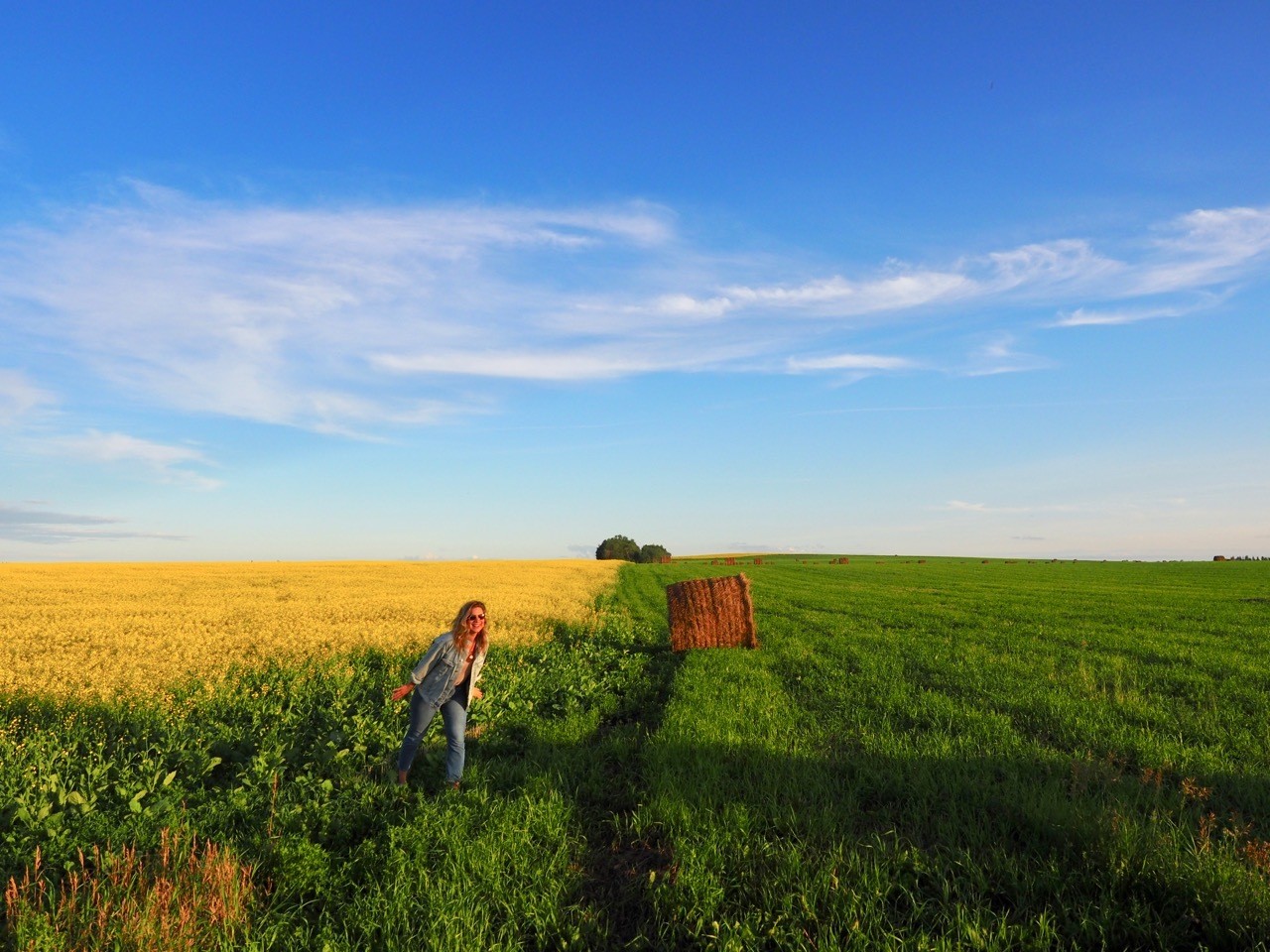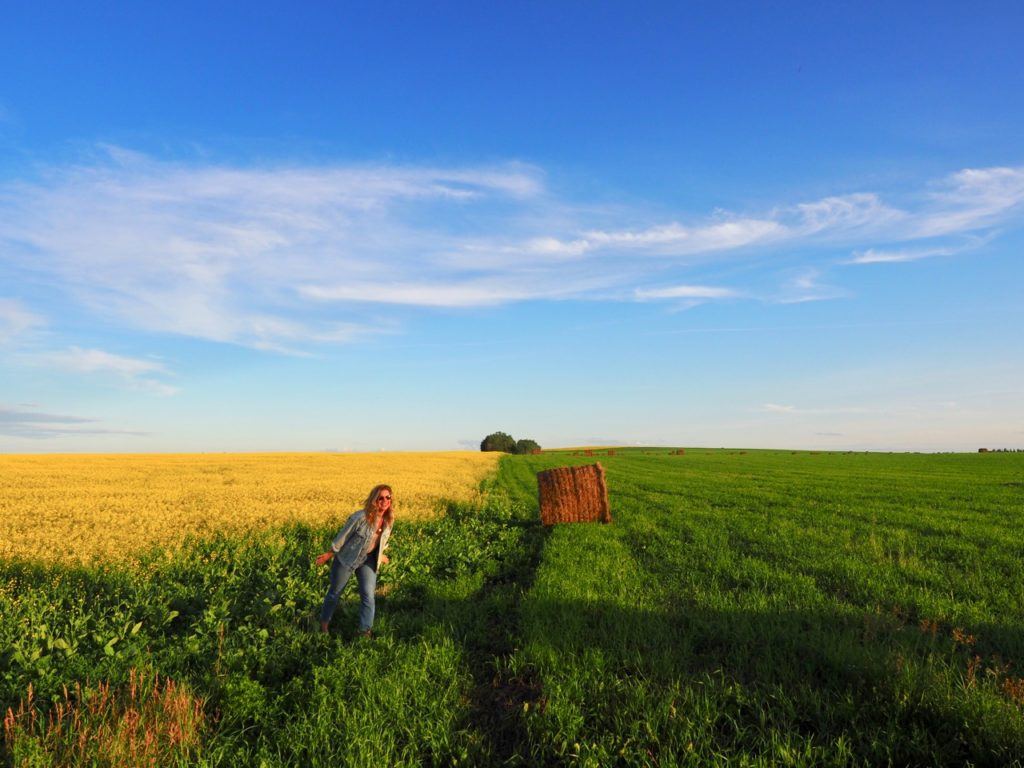 My time in Swan Valley was part of a sponsored campaign with Travel Manitoba. Many thanks to Swan Valley Chamber of Commerce and Swan Valley RISE for hosting me and making my trip so incredible. For more on the best things to do in Swan Valley, check out Swan Valley Tours.
And of course, thank you to my boyfriend Jon for being an excellent driver and photographer and an even better dock + beers + sunset companion.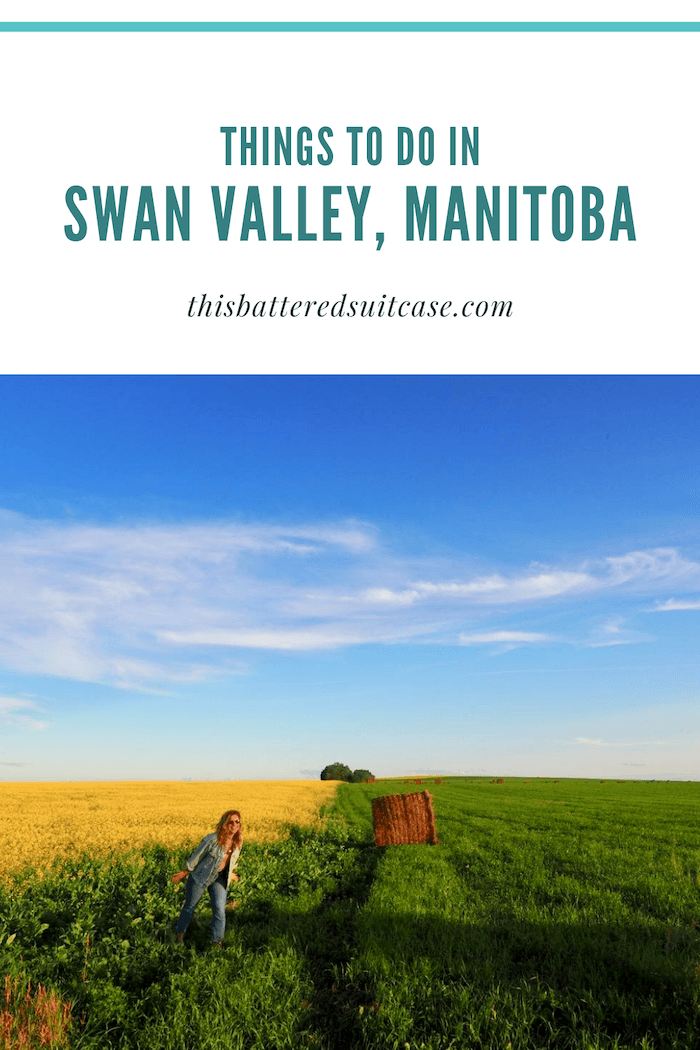 What do you think? Isn't it obvious why Swan Valley is my new favourite spot in Manitoba? Have you been to Swan Valley, or would you like to go?