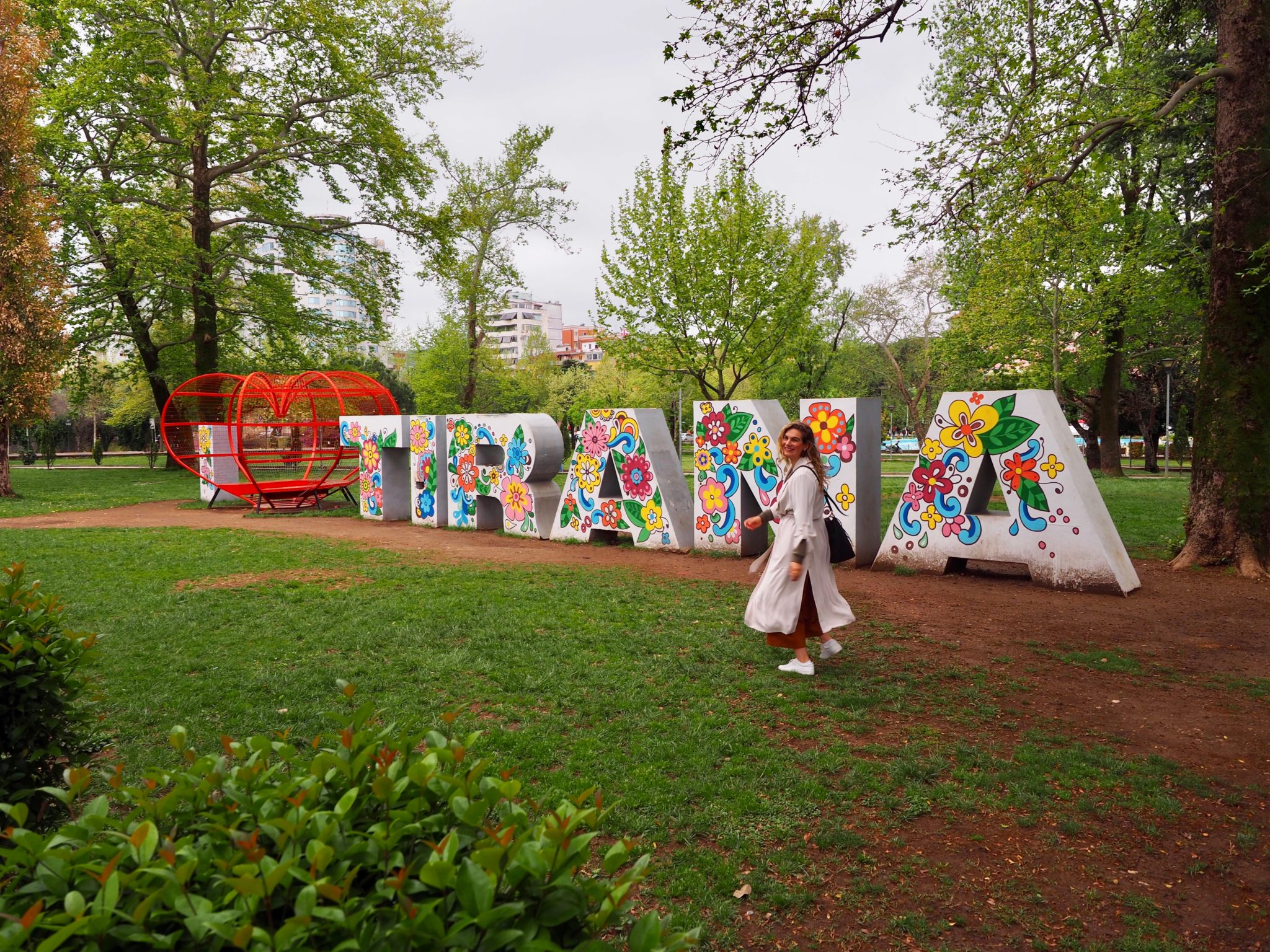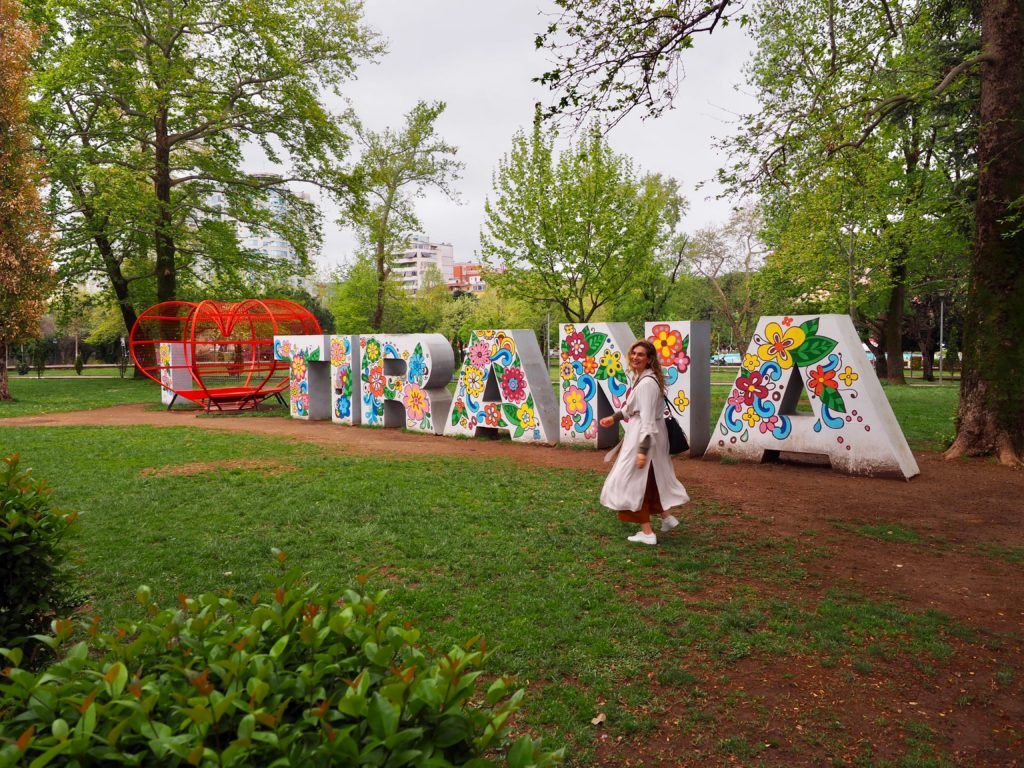 As I slowly make my way through content from the month I spent in the Balkans, one city really stands out for me: Tirana, Albania. Though I didn't know much about the city before arriving, I was immediately struck by what a vibrant and fascinating city it is. As clichéd as it is to say, it's such an interesting mix of the old and the new, with communist reminders found alongside the modern and cosmopolitan. With centuries of history and an emerging art and culinary scene, here are the best things to do in Tirana.
The Best Things to Do in Tirana, Albania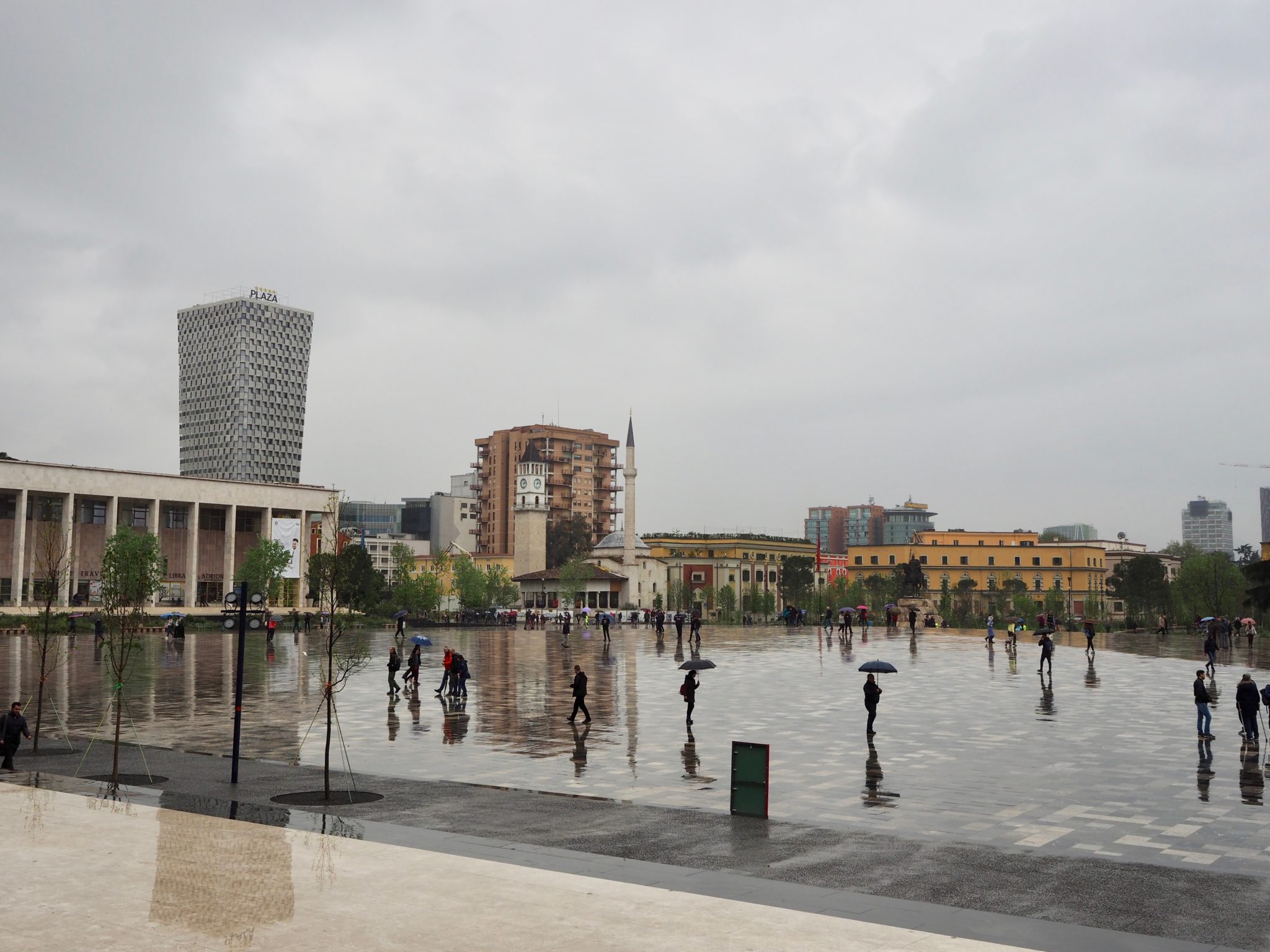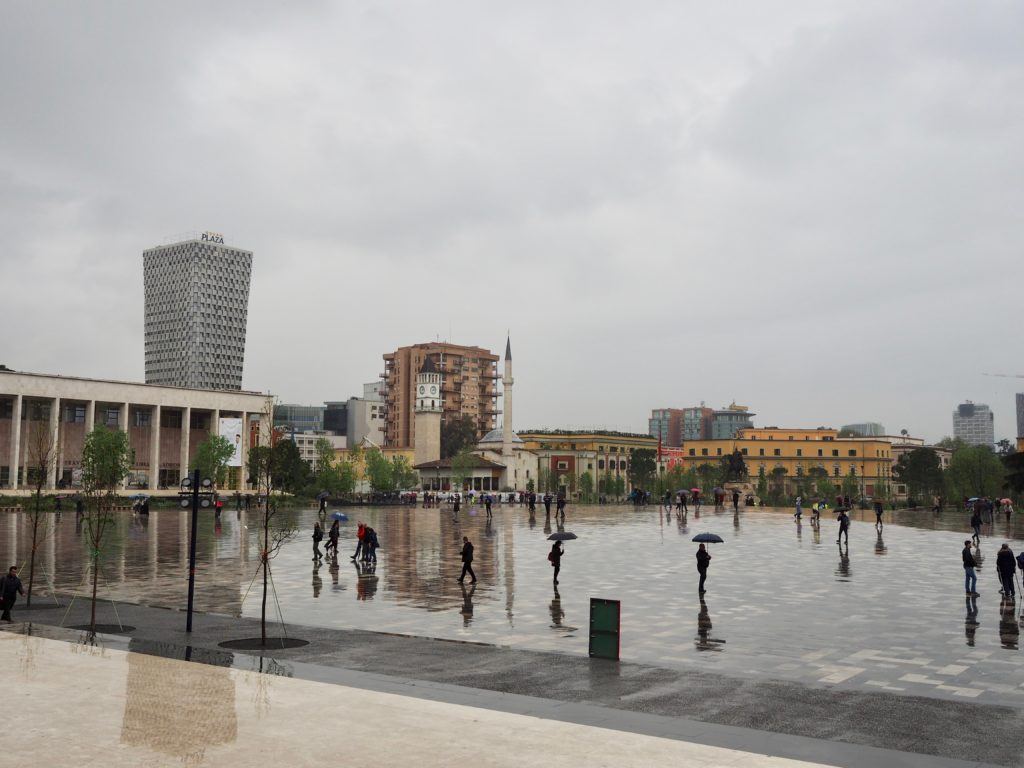 Visit Skanderberg Square
An excellent place to orientate yourself, this main plaza in the centre of Tirana is named after a national hero, Gjergj Kastrioti Skënderbeu, who led a rebellion against the Ottoman Empire in the 15th century. You can't miss the monument in his honour; it makes for a great photo opportunity as well as a meeting place.
Skanderberg Square was first built as a public square by the Austrians in 1917, and it was once the home of many communist buildings and monuments, including a statue of Joseph Stalin.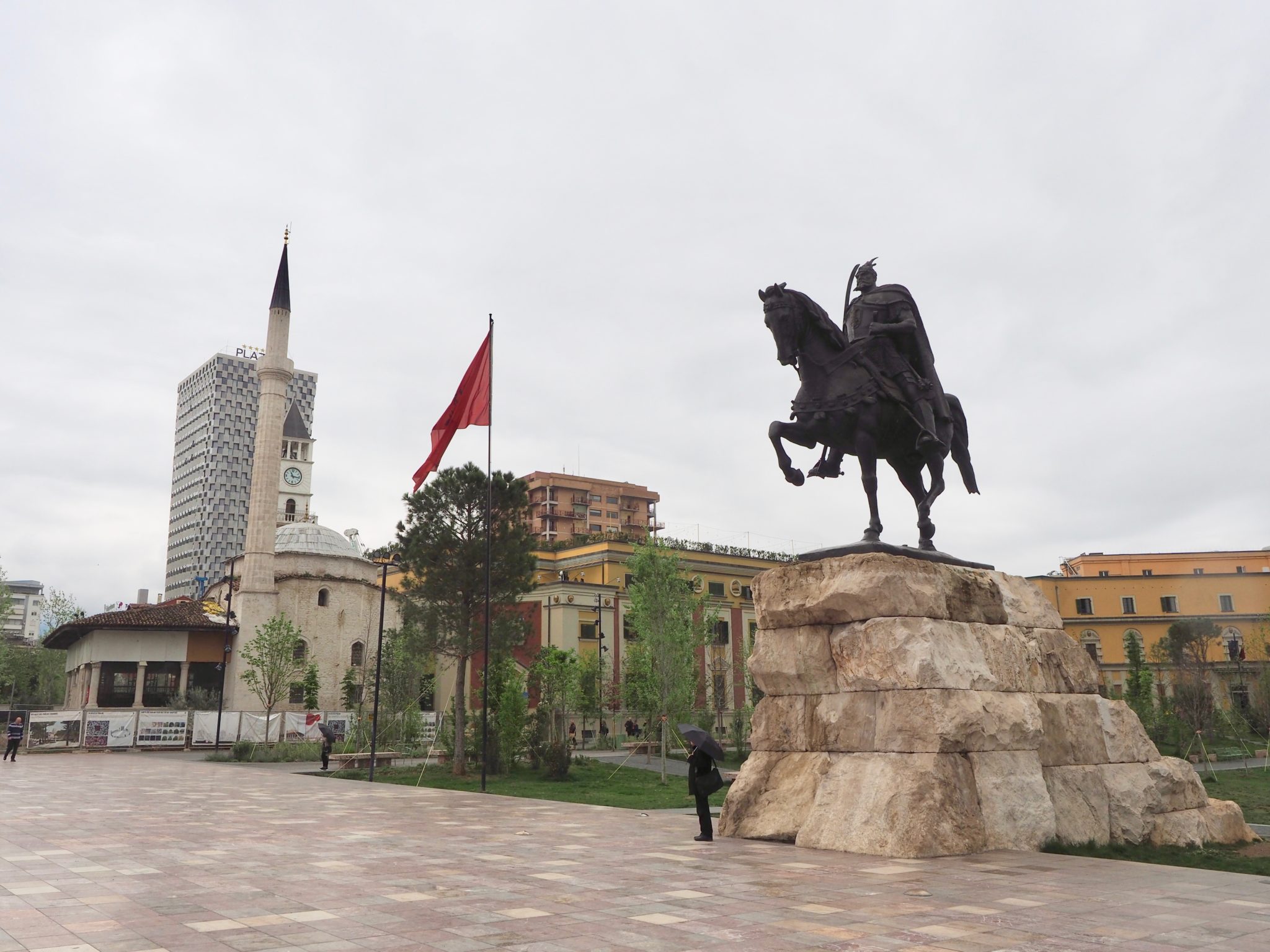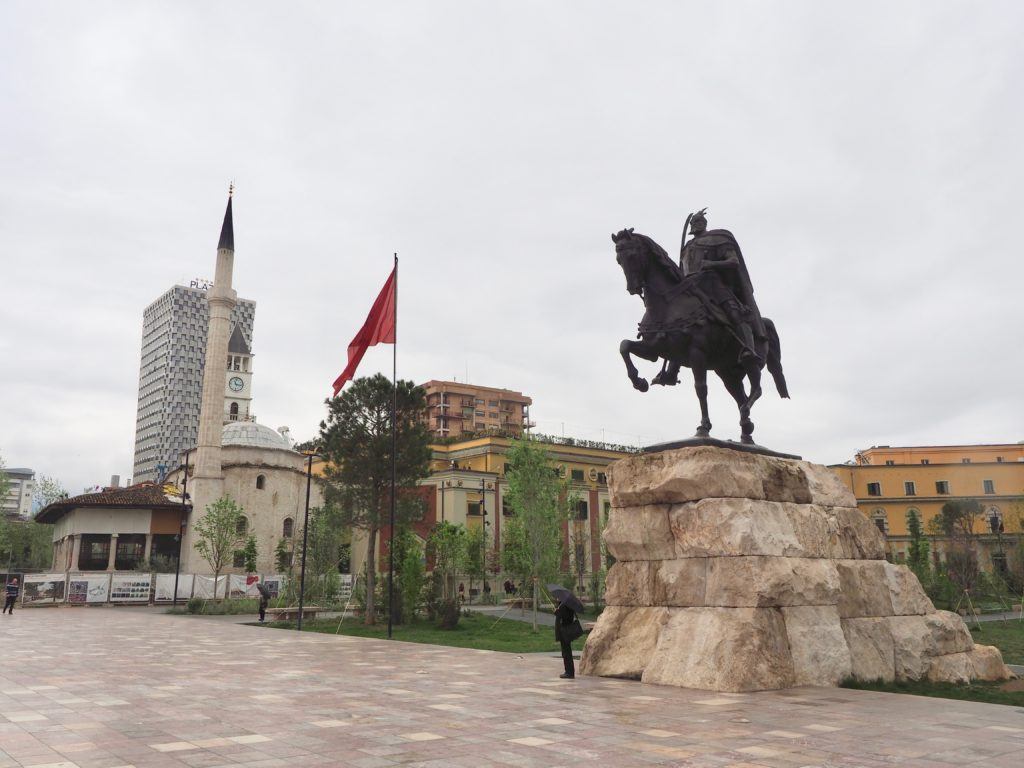 Today, it's in Skanderberg Square that you'll find many of the national ministries as well as the Clock Tower, City Hall, the National Opera, the National Library, the National Museum of History, the Et'hem Bey Mosque, and the Tirana International Hotel. It's also the site of many public celebrations in Tirana, with festivals and events taking place here throughout the year.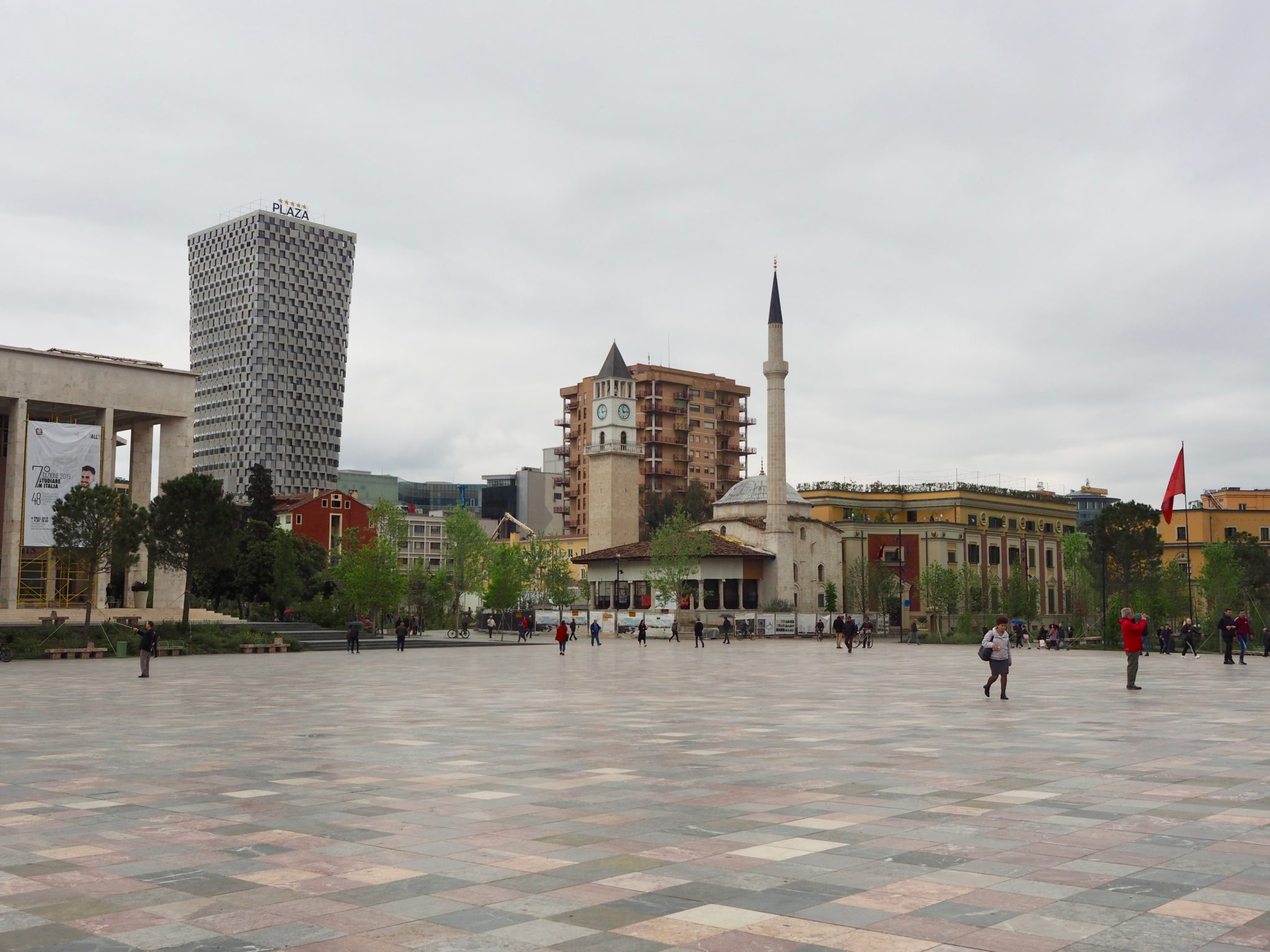 I visited on a rainy day in April, but I can only imagine how glorious this square would look in the bright sunshine!
Marvel at the Pyramid of Tirana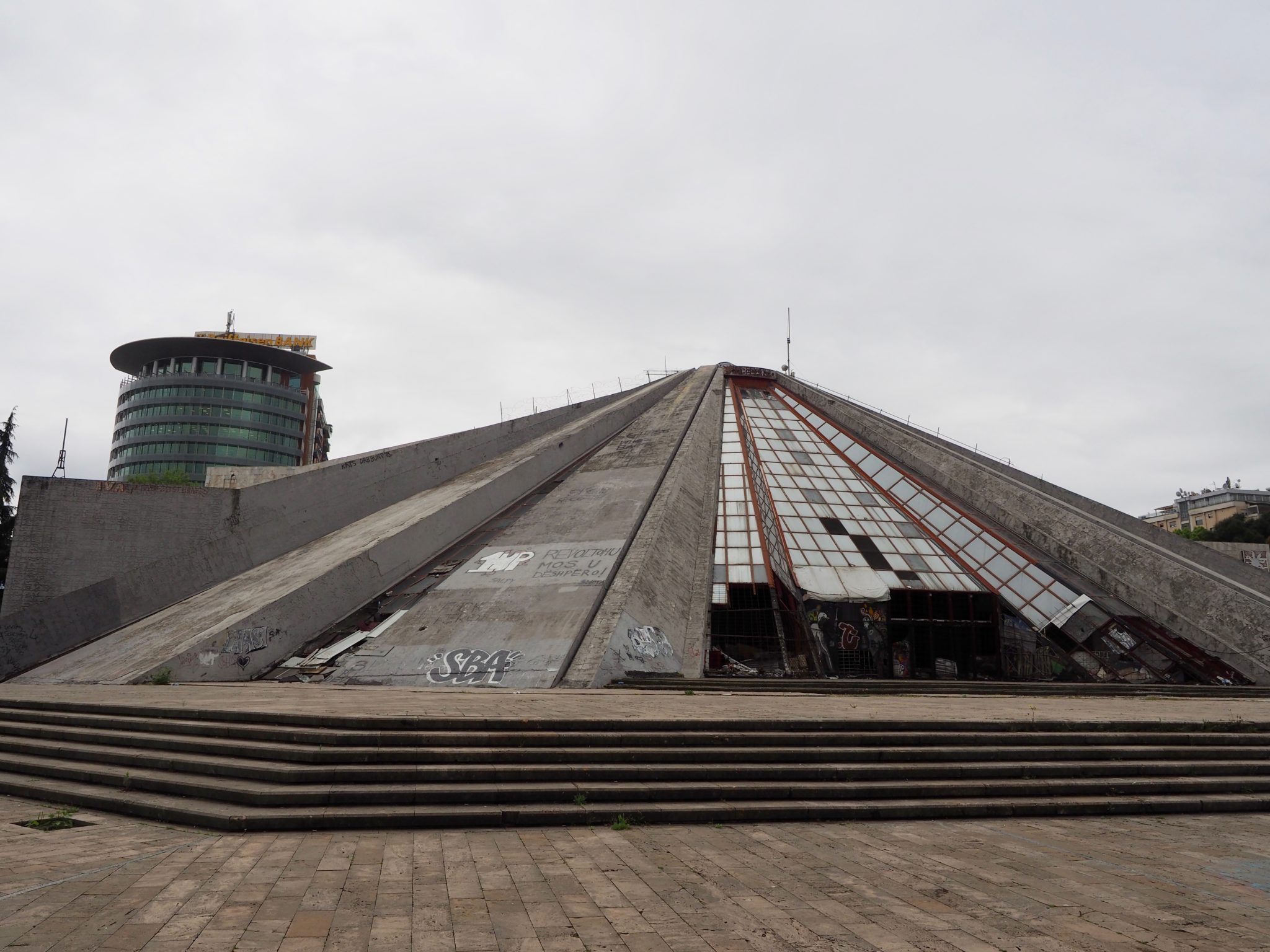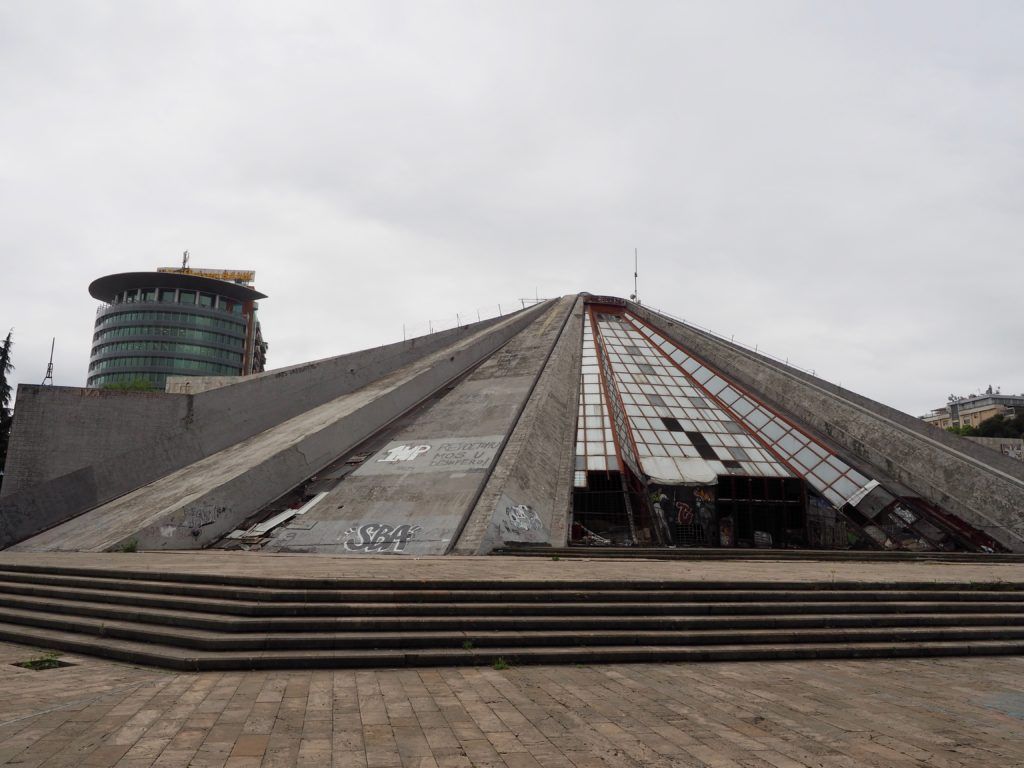 I'll admit, this one may look a little strange, but it's still worth a quick stop to see. The Pyramid of Tirana, sometimes also called Pyramida or the Enver Hoxha Pyramid, is a former museum and memorial dedicated to Enver Hoxha. Hoxha was the longtime leader of Communist Albania, and this structure was erected three years after his death in 1988. As communism collapsed in Albania in the early 1990s, the building eventually became dilapidated.
Today, it's a sobering reminder of the totalitarian state that Albania used to be. Again, it's worth the visit if you're interested in Albanian history.
Learn about the city's history at Bunk'Art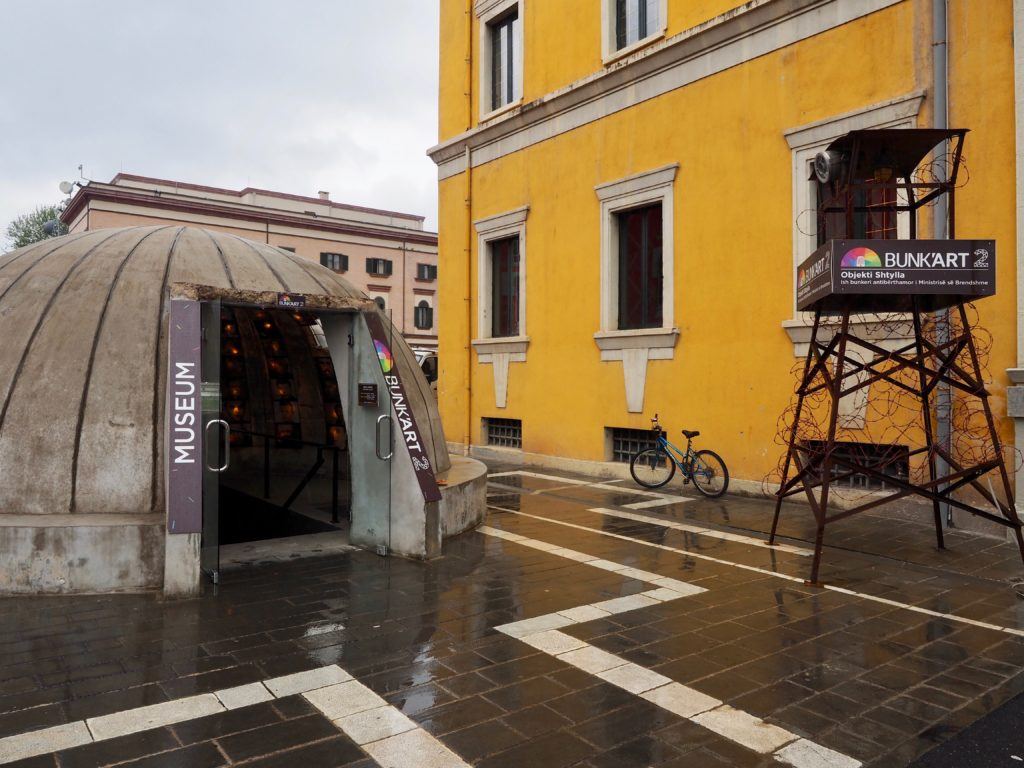 Hands down, one of the best things I did while in Tirana is visit Bunk'Art. Once the fallout shelter of Enver Hoxha – the former communist leader mentioned above – it's now a massive museum dedicated to history exhibitions and contemporary art.
It's no secret that Albania has had a very troubled past, and Bunk'Art does an excellent job of displaying 20th century history. Hoxha became obsessed with the idea of foreign invasion, which led to more than 700,000 bunkers being built around the country. Many were tiny, only able to fit one or two people, but Bunk'Art has more than 100 rooms and sprawls beneath Tirana's streets. You'd never know it was there.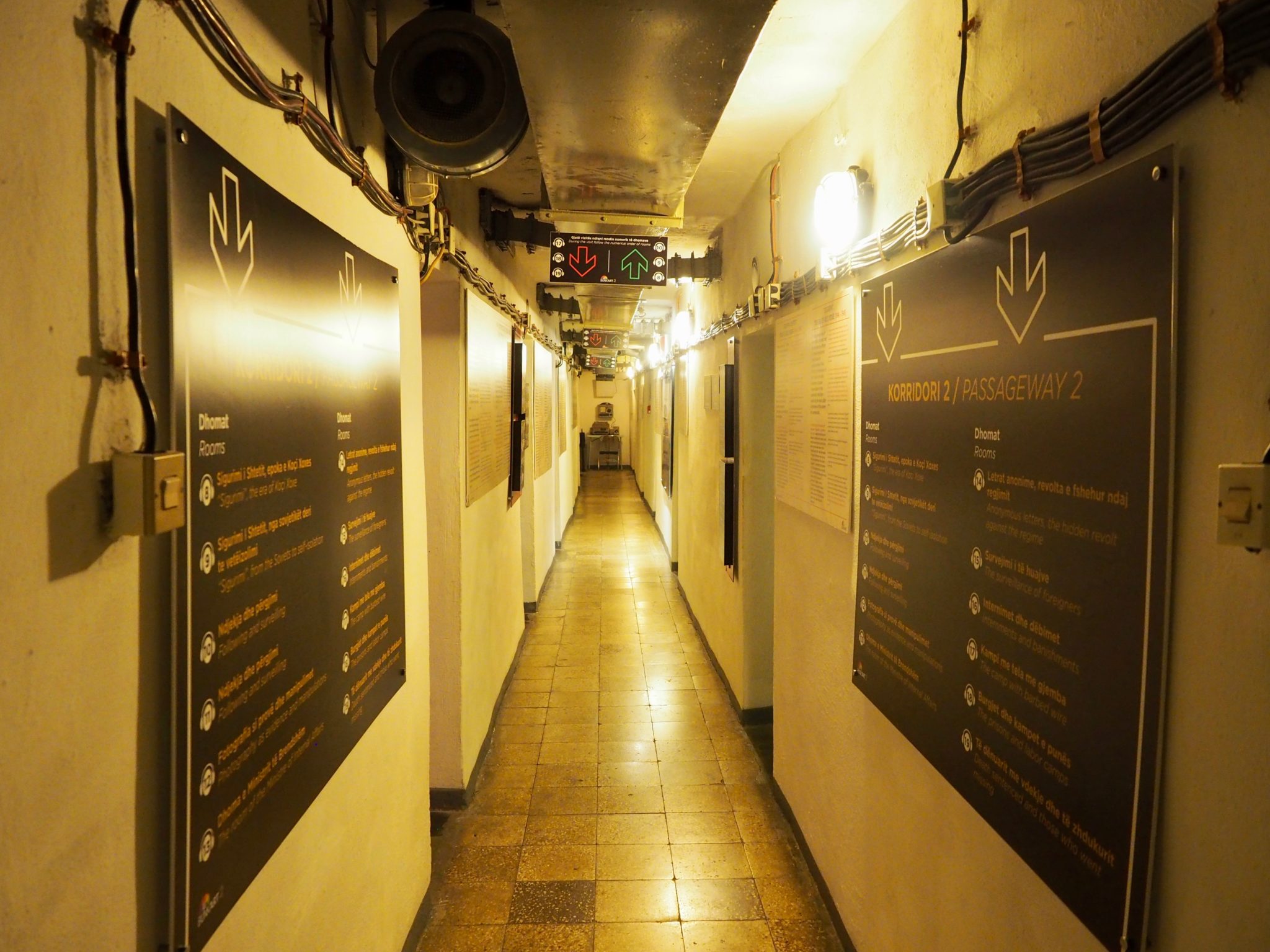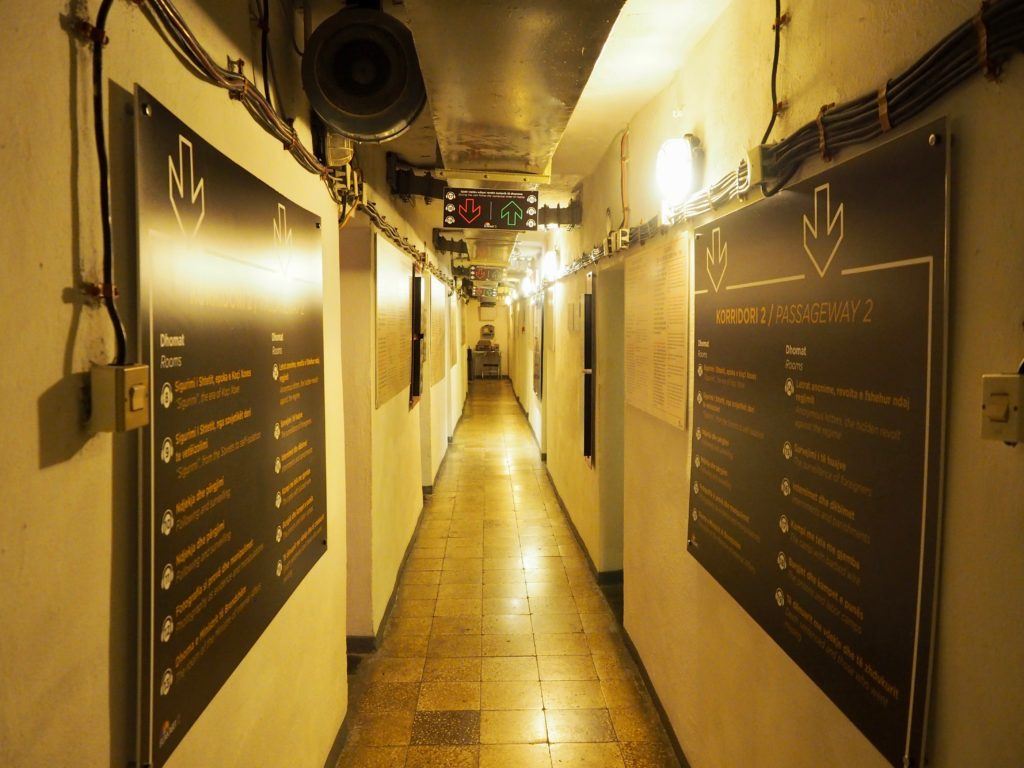 Bunk'Art was actually never used for its intention, as Hoxha died in 1985 and foreign invasion never happened. Today, it's a time capsule of the communist era, with almost all original furnishings and details, right down to Hoxha's red bedspread.
If you do nothing else in Tirana, make sure to spend a few hours exploring Bunk'Art for a fascinating glimpse into this former regime. There's also Bunk'Art 2, found outside the city, with even more to explore and learn.
Take in the beauty of Et'hem Bey Mosque
Et'hem Bey Mosque, found in Skanderberg Square, is one of Tirana's most important buildings. Built at the end of the 18th century and completed in either 1819 or 1821 (sources differ on the date), the mosque was closed for the entirety of communist rule in Albania. With the fall of communism in the early 90s, 10,000 people gathered to worship here on January 10th, 1991, and police did not interfere. It was a historic moment for Albania, a predominantly Muslim country.
Today, you can visit the mosque and take in its beautifully painted dome and frescoes. As always in a mosque, be sure to remove your shoes before entering. Women may be required to cover their heads with a scarf to visit.
Spend an afternoon in the National Museum of History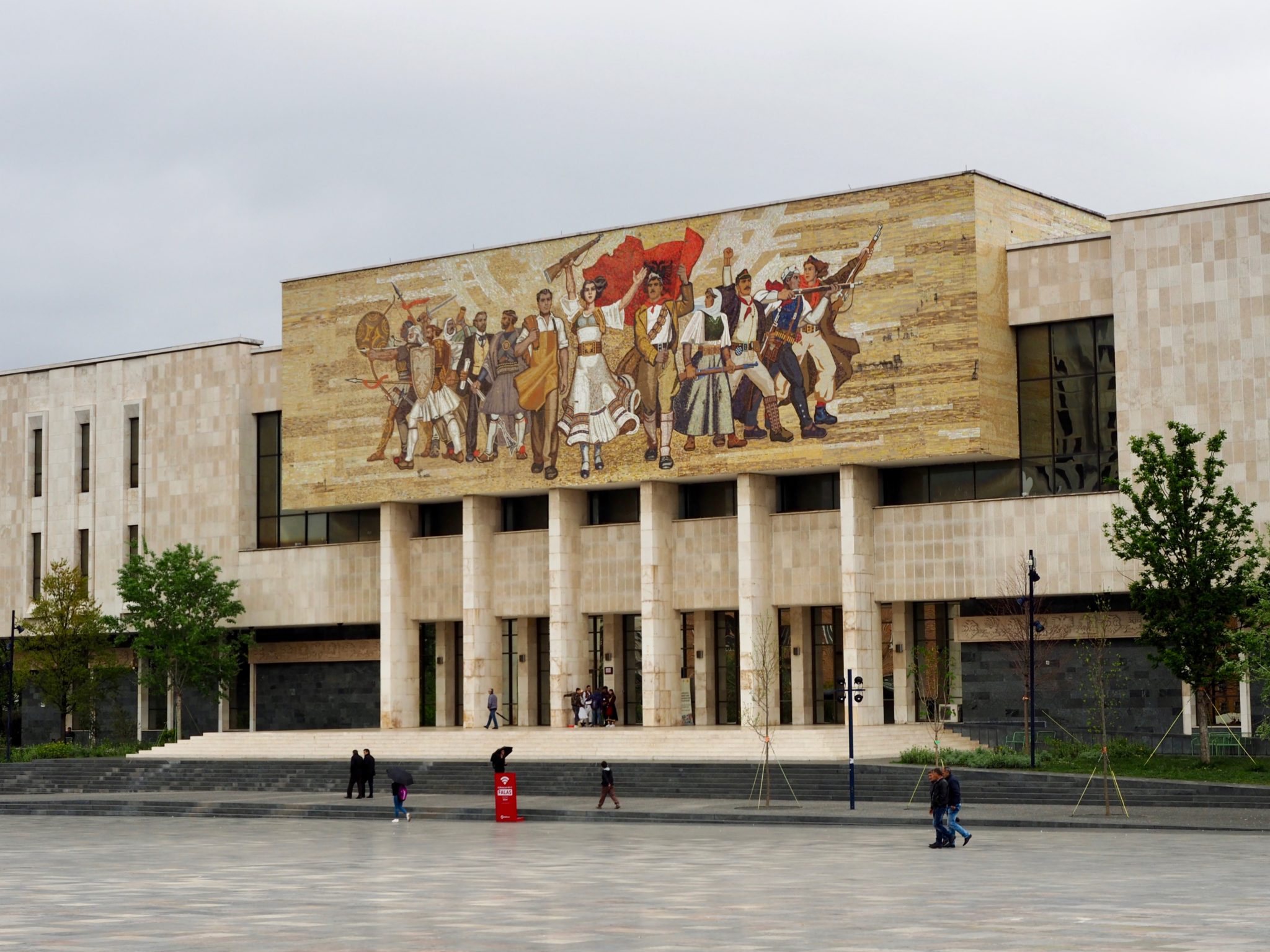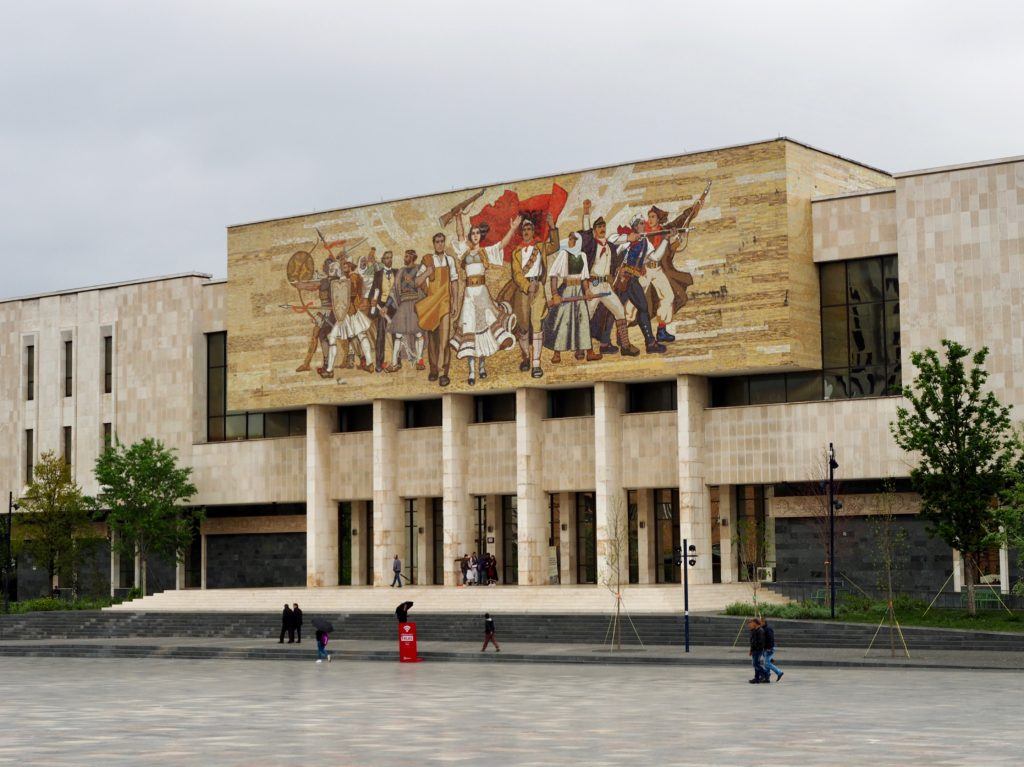 The National Museum of History, or Muzeu Historik Kombetar, is a must-do when you're in Tirana. I always feel as though it's necessary to learn about a city or country's past when visiting that place; to do so is to attempt to understand just a bit more about that place's culture, history, and past conflicts.
With such a fascinating and often tumultuous past, there is much to learn when in Tirana. The National Museum of History is a great place to start, as it's filled with iconography and archeological relics that relate to Albania's history, some dating back to the 4th century BC. Not all exhibits are in English, but you can still find a couple of hours wandering through the spacious museum to be quite beneficial.
Stroll down Rruga Murat Toptani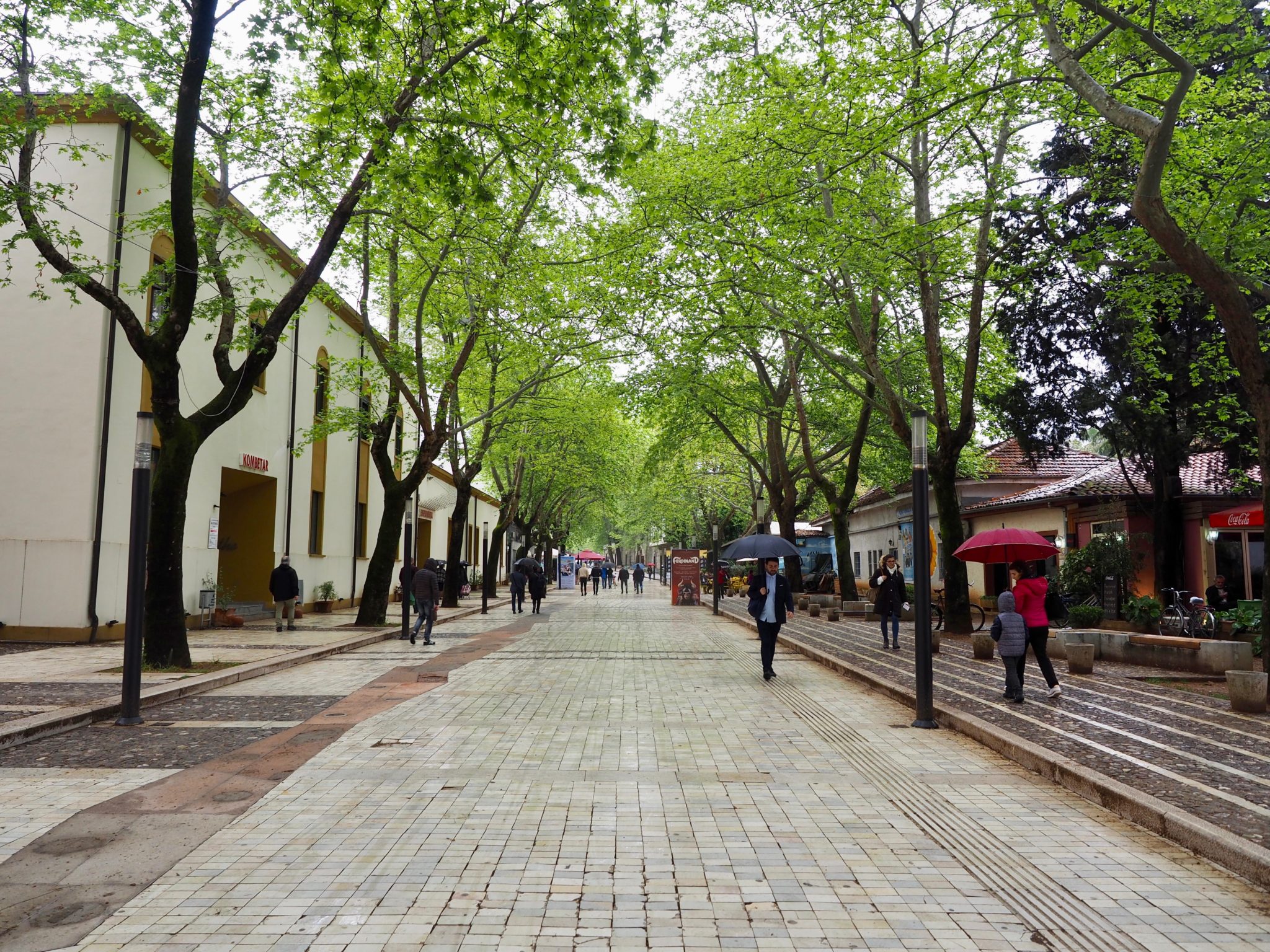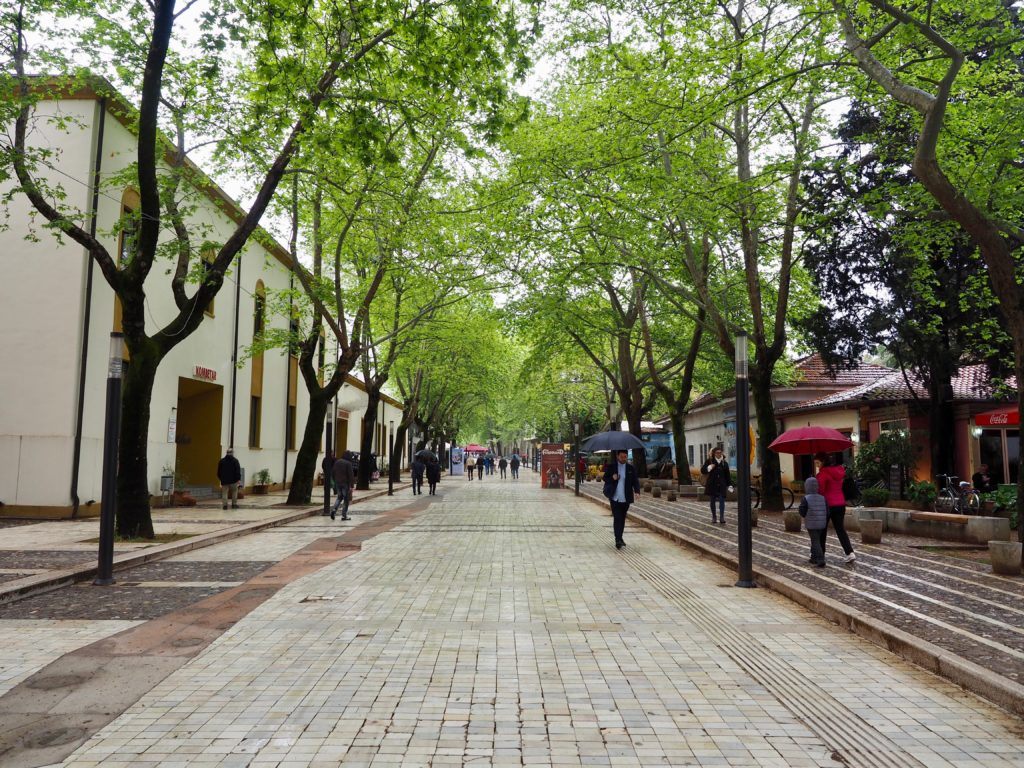 I love a good pedestrian street, and Rruga Murat Toptani is no exception. Found near the National Museum of Fine Arts and Skangerberg Square, the street is filled with locally-owned shops, restaurants, bars, and cafés. Browse the shops, grab a local coffee, and spend some time people-watching in the Albanian capital. It's a great way to spend a few hours and to observe cosmopolitan Tirana.
There's also the multi-level Toptani Shopping Center nearby if you're looking for more local and brand-name shops.
Sample local Albanian wine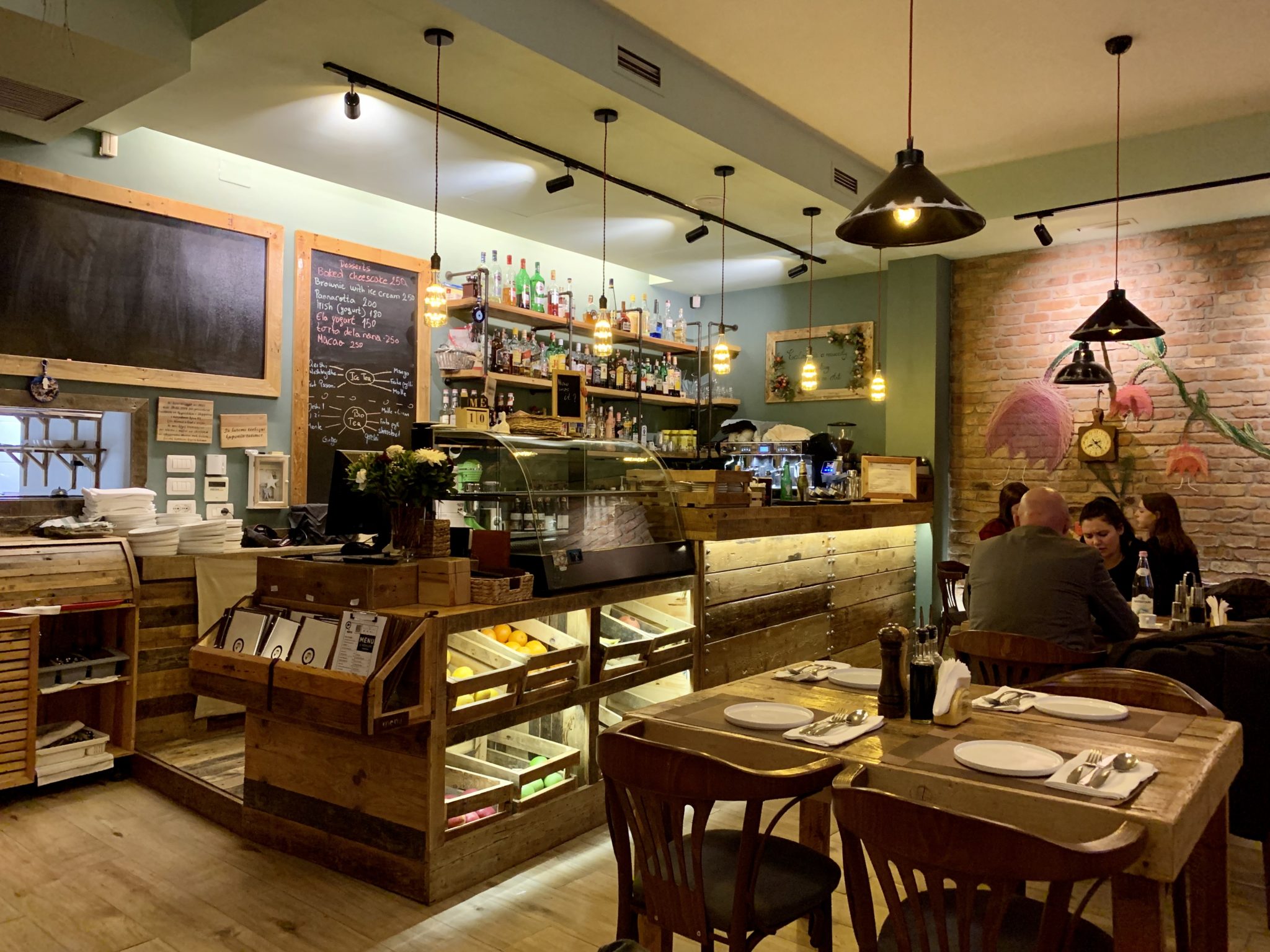 When we think of wine, we may think of France, Italy, Argentina, or Australia. That being said, Albania has one of the world's oldest winemaking traditions, dating all the way back to the ice and Bronze ages. Seeds have been found in Albania that date back nearly 6,000 years!
Today, Albania produces approximately 17,500 tonnes of wine a year, with multiple grape varieties and family-run vineyards. For Albanian restaurants in Tirana, try ODA, Era Blloku, Tek Zgara Tirones, and Ballkoni Dajtit, although my personal recommendation is Ejona. We actually ate there twice, it was so good! It had excellent Italian and Albanian dishes, plenty of vegetarian options, and a nice selection of Albanian wines.
If you're looking for typically traditional Albanian food, try byrek (a salty pastry with cheese or meat), fërgesë (a dish made with baked peppers, egg, cheese, and sometimes meat), tavë kosi (similar to a quiche but made with lamb), grilled meat and vegetables, and for dessert, baklava. Dishes are often meat-heavy, and lots of garlic and onion is used. Other than wine, popular drinks include raki, a popular spirit in the Mediterranean made of grapes, and raki mani, (a spirit made of mulberries. Tea is also a very popular with every meal.
Wander through the National Museum of Fine Arts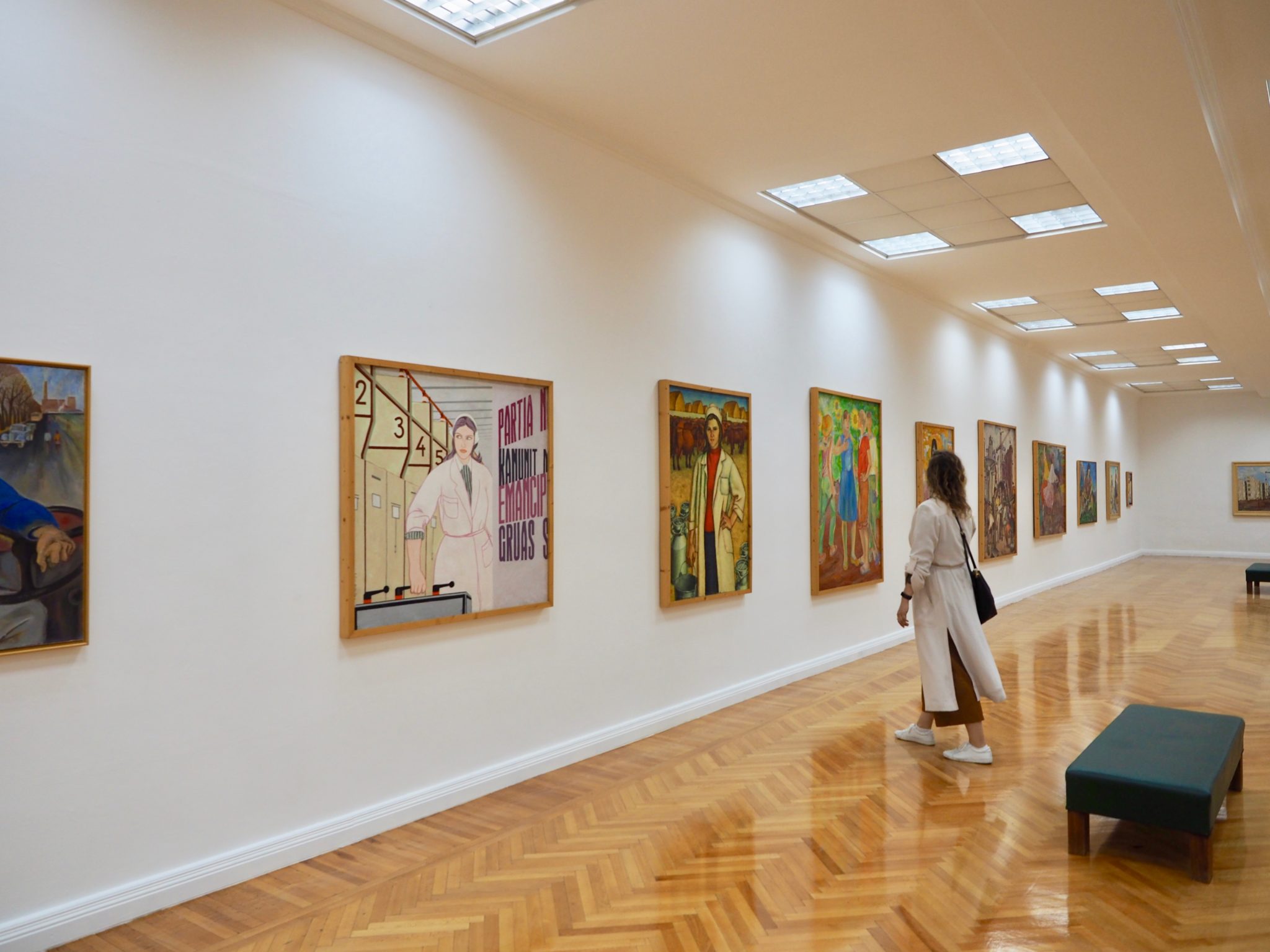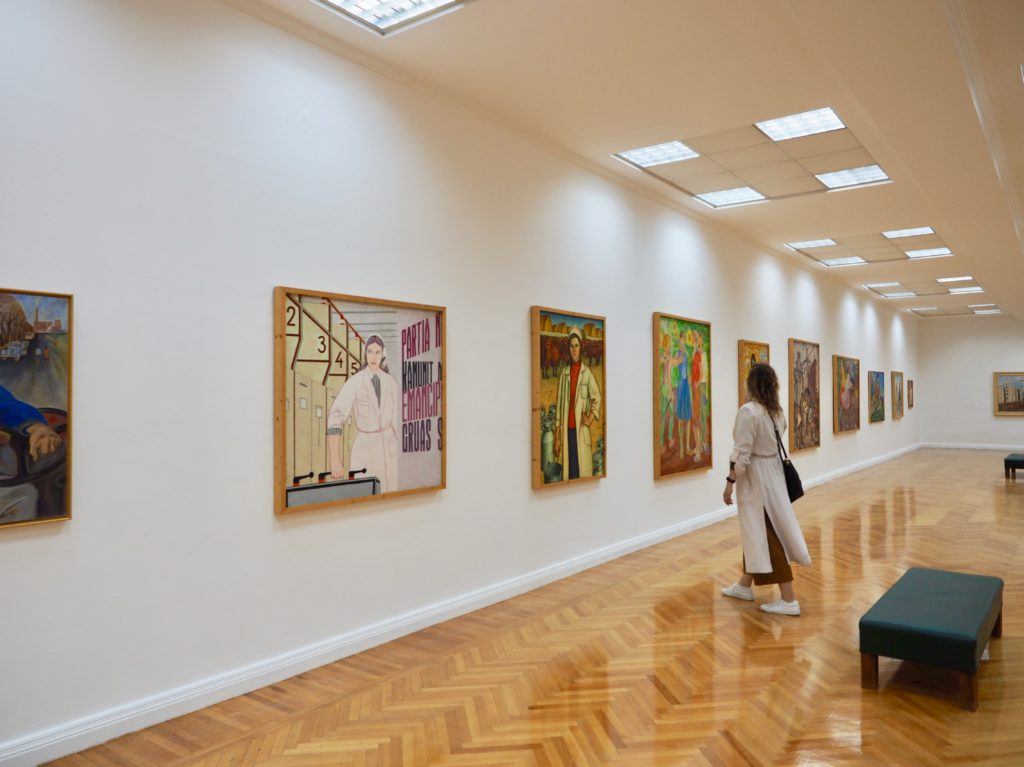 A gallery under the supervision of the Ministry of Culture, one of my favourite things to do in Albania was visit the National Museum of Fine Arts, sometimes also called the National Arts Gallery. With a history dating back to 1954, the current venue opened in 1974.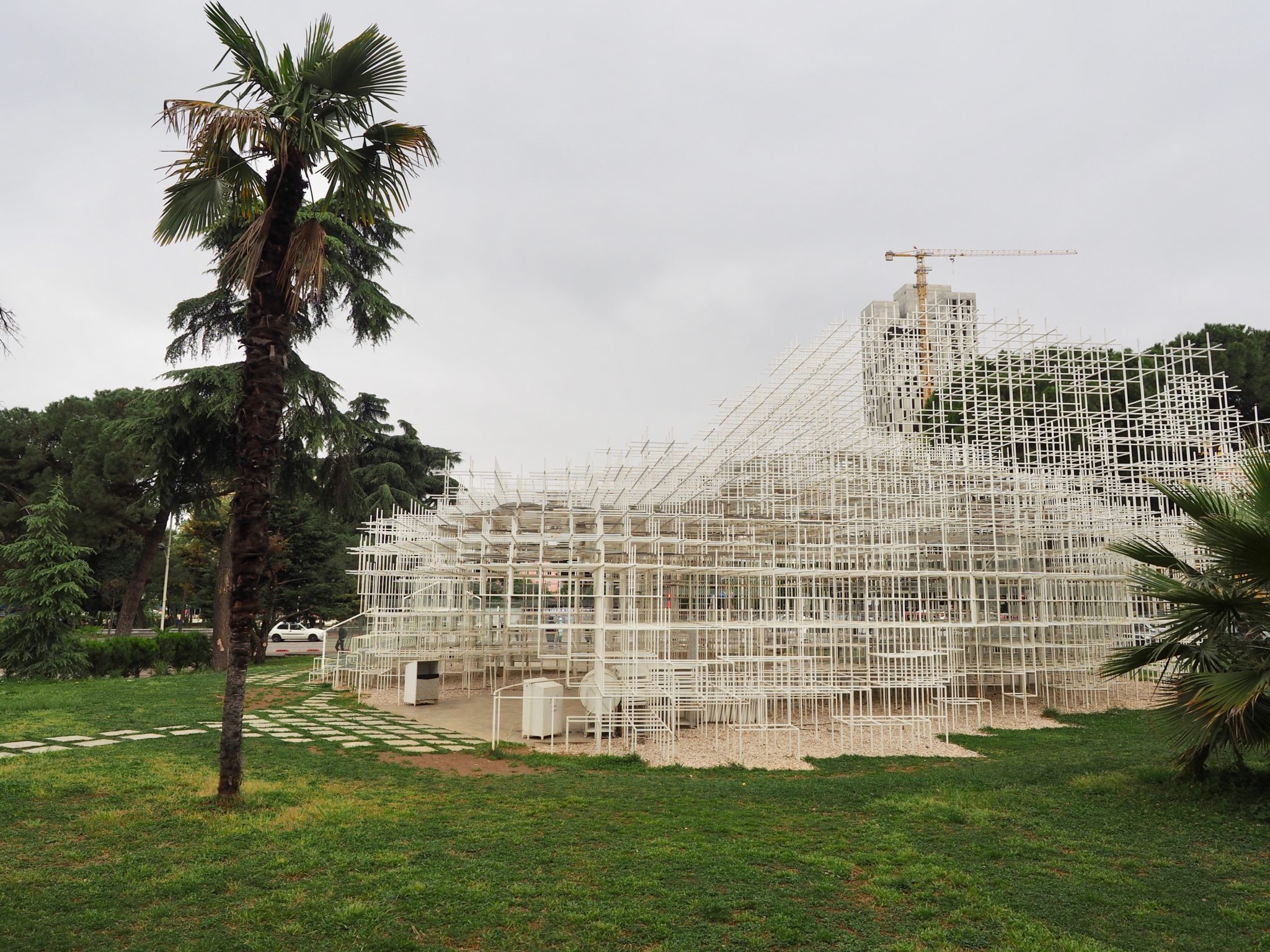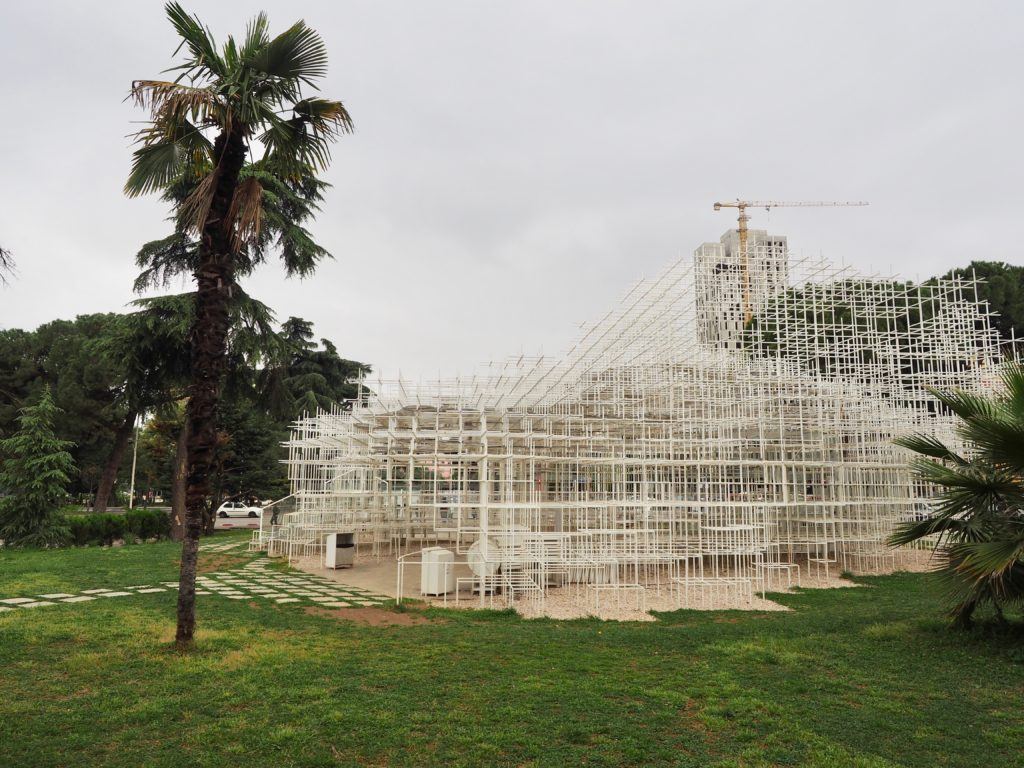 Now home to over 5,000 pieces of artwork, the gallery focuses on Albanian artists and culture. You can easily spend an hour or two wandering around the art gallery, but make sure to leave a bit of time for the "The Cloud" outside as well. This steel rod installation by Sou Fujimoto was originally featured in London's Hyde Park but now has a permanent home in Tirana. In summer, it's even used as a stage for theatre, art, and music productions.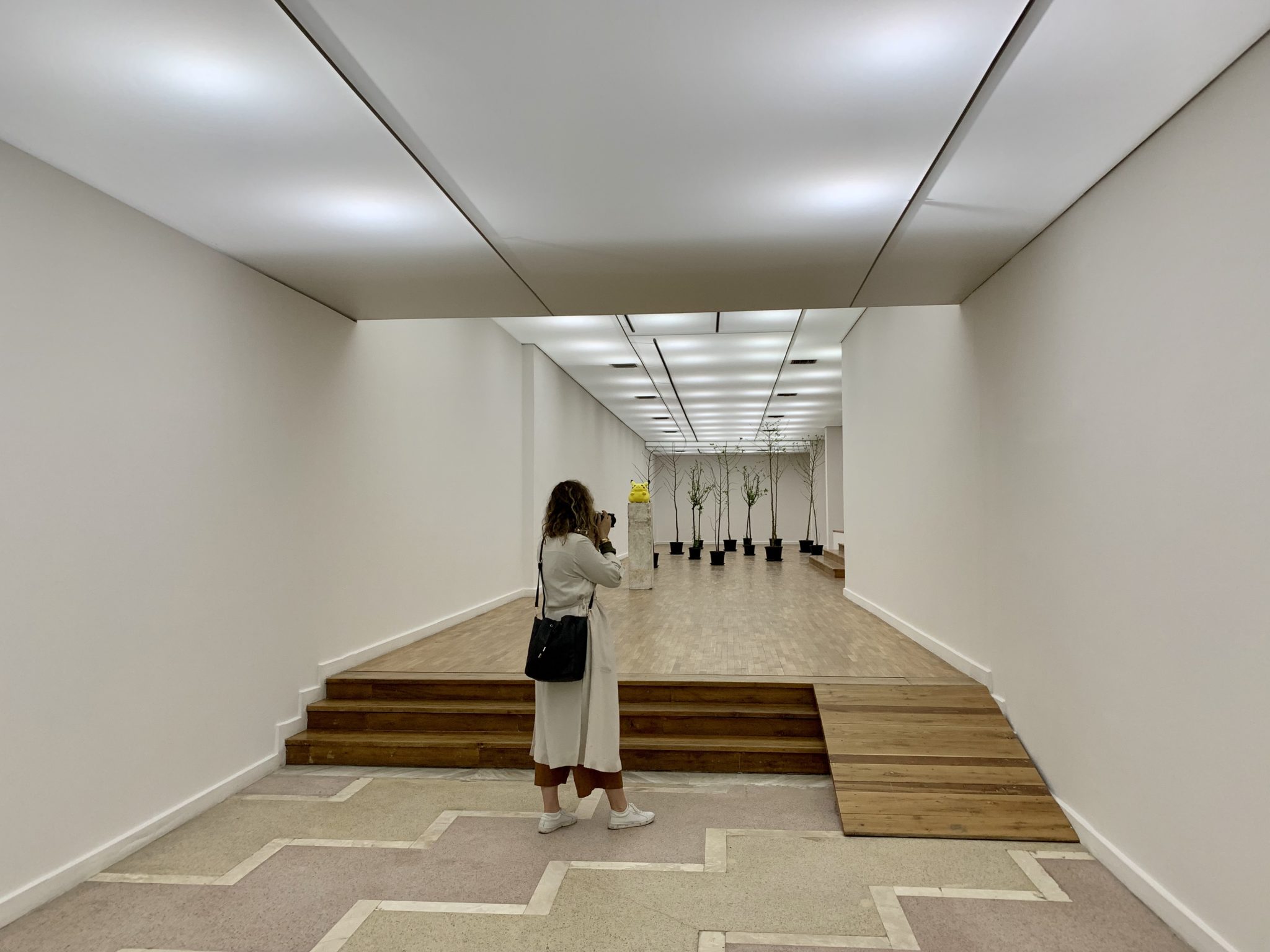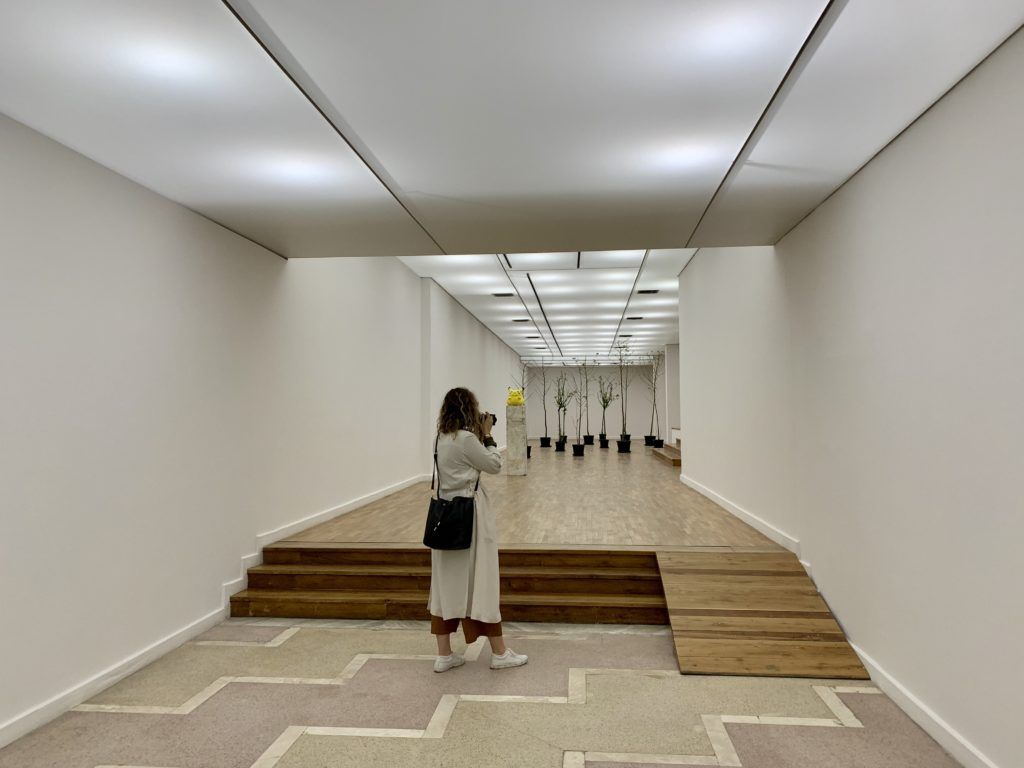 What else is there to do in Tirana?
-Take the Dajti Ekspres cable car for incredible views over the city
-Visit the beautiful Grand Park (Parku I Madh)
-Head out on a day trip to Preza Castle, completed in the 15th century
-Relax on one of the local beaches for a day trip, including nearby Spille Beach
-Stop by Tanners' Bridge, an 18th century footbridge that remains to this day, a testament to Ottoman construction
What else do you need to know about visiting Tirana?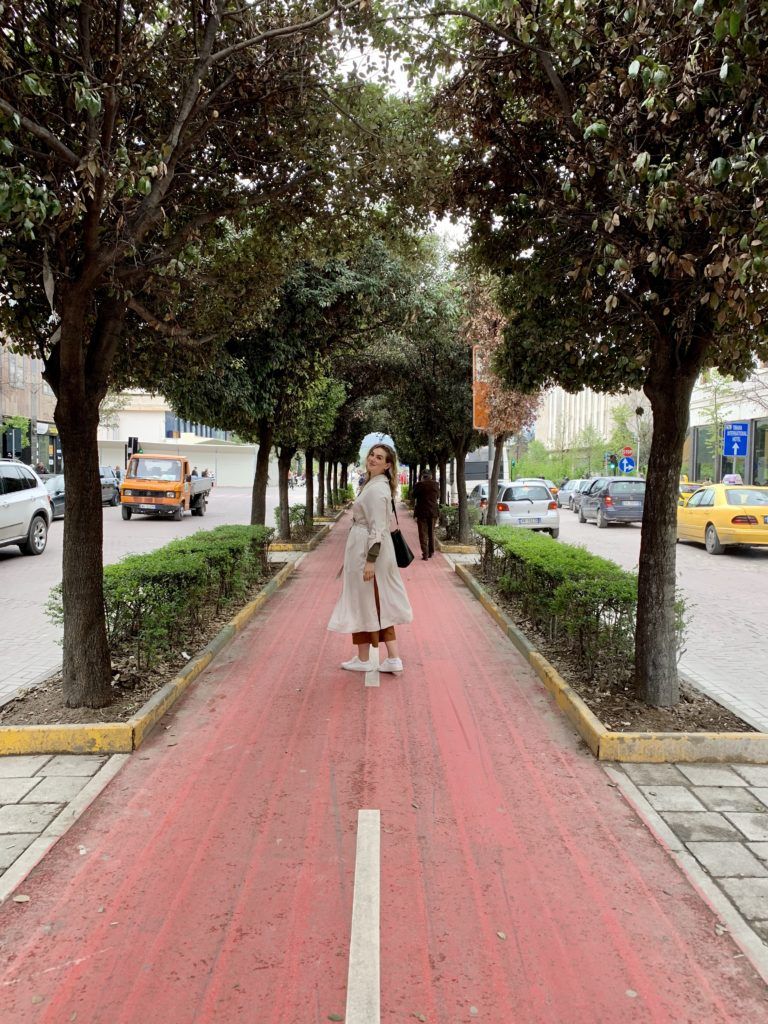 Safety in Tirana
I usually travel solo, but on this occasion, I was with my mum. As two women walking around Tirana on our own, we felt completely safe. As always, use common logic, and be mindful of expensive items such as cameras and phones. I wrote about how to avoid theft while travelling here.
As is usually the case in big cities, train and bus stations are places where tourists are targeted. Be especially careful with your belongings in these places, and wear a money belt with your passport and credit cards if it makes you feel more comfortable to do so.
Language and Currency in Albania
Albania uses the Albanian lek, which can only be used in the country (so exchange them or use them before you leave). Euros are also often accepted, although you'll get a better deal if you use lek. Credit cards are widely accepted in Tirana.
Albanian is spoken throughout the country, although many Albanians speak a bit of English, especially if they work in the tourism or service industry. Although most tourist hotels, attractions, and restaurants will have some English on the menus, signs, etc, don't expect it everywhere. As always, learning a few words or phrases in Albanian will go a very long way as well as show respect for the culture.
When to go to Tirana
Albania has an amazing countryside that definitely deserves to be explored; I personally want to spend a few weeks exploring the mountains and the coast. Summer is ideal for those who want to experience the heat, but be warned: the beaches in Albania get quite crowded in July and August. I always prefer the shoulder seasons for that reason, so my recommendation is to visit Tirana in April-May or September.
If you're truly after the beaches, head to Albania in June, as they're not quite as busy yet but you'll still feel that perfect Mediterranean sun.
Winter is chilly, so make sure to dress warmly if you're visiting between October and March.
Where to Stay in Tirana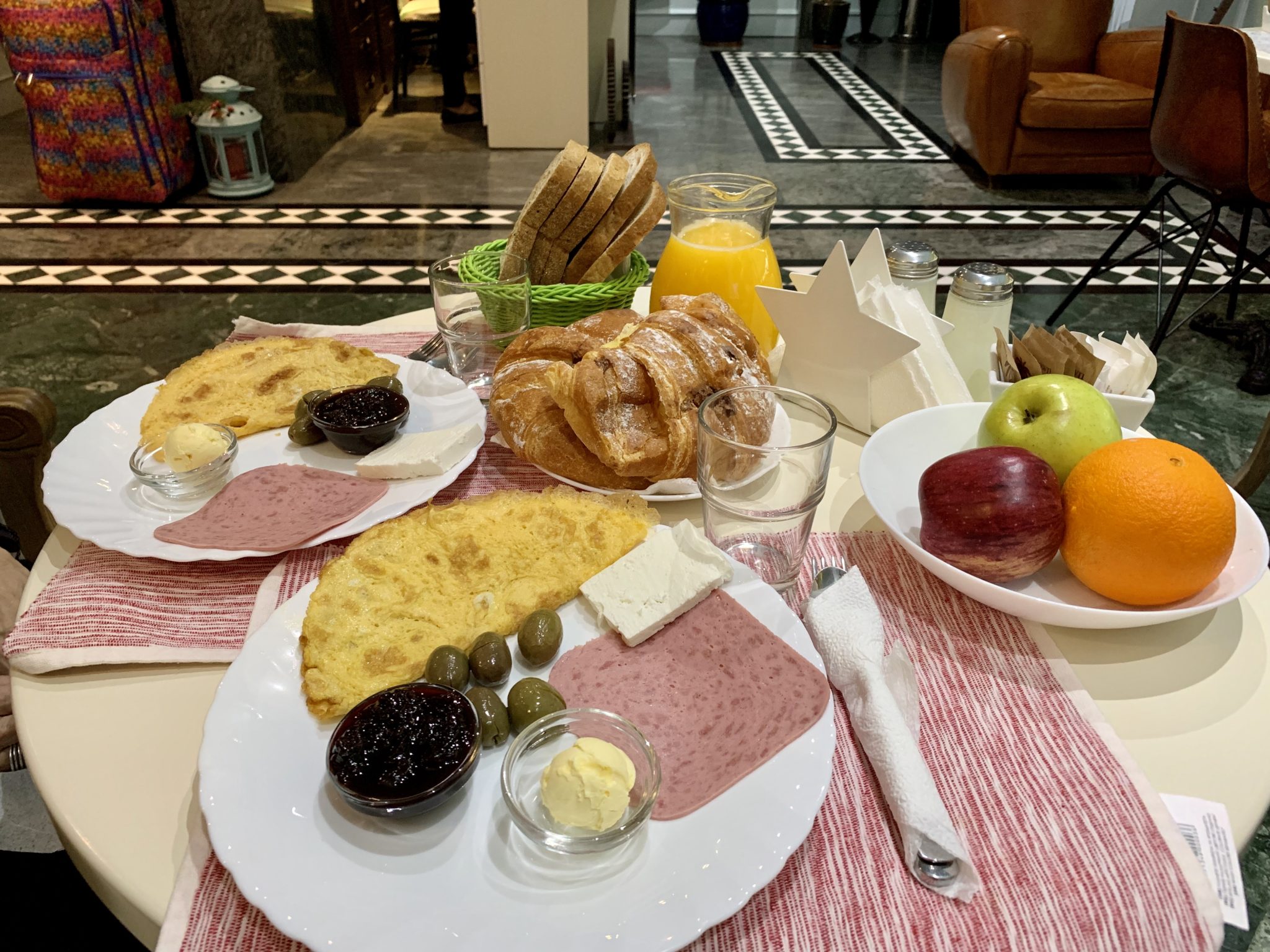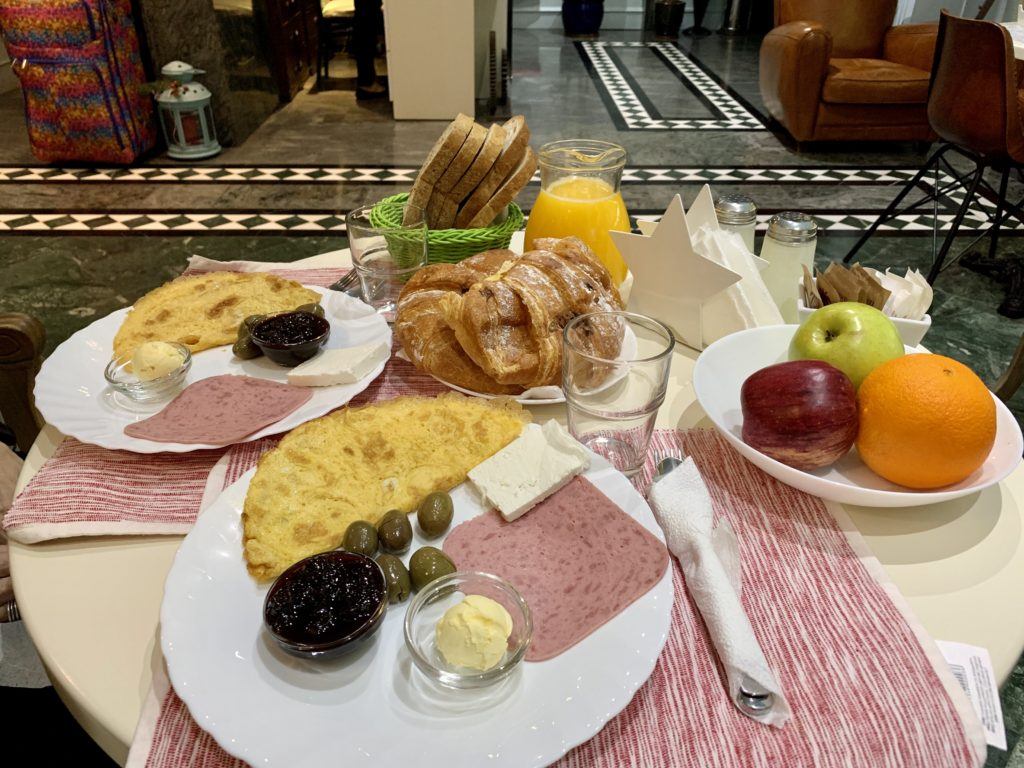 There are plenty of options for accommodation in Tirana, and most are fairly reasonably priced. I stayed at the family-run Areela Boutique Hotel, and I loved it! The rooms were incredibly comfortable, the atmosphere was stylish and fun, and the staff were amazing. It was also centrally located, and I was able to arrange for an airport pickup through the hotel. I highly recommend it.
Getting Around Tirana
I found Tirana to be extremely walkable as an able-bodied person. In fact, that's the only way I got around the city, and it was very easy to navigate. The sidewalks are not always even, however, so wheelchairs and strollers may be an issue, unfortunately.
In terms of public transportation, there is a good connection of intra-city buses to get you around. Those marked Unaze are for the ring road that loops around the city centre. Bus fare is quite cheap, coming in at approximately $0.40 USD a ride (40 LEK).
There are plenty of city taxis available in Tirana, although ride shares such as Uber aren't common (or available, in most cases). Always make sure to take a licensed, marked taxi.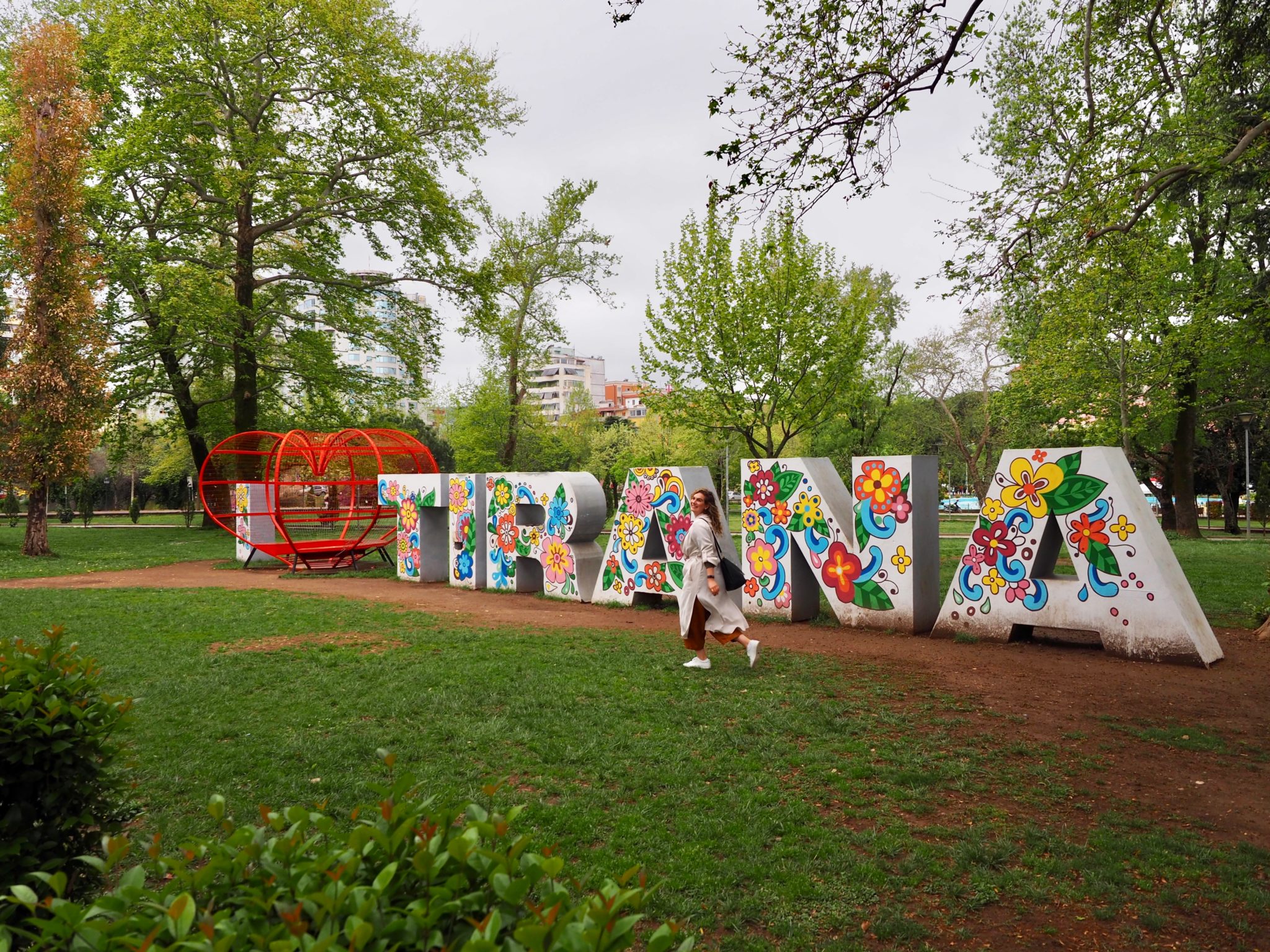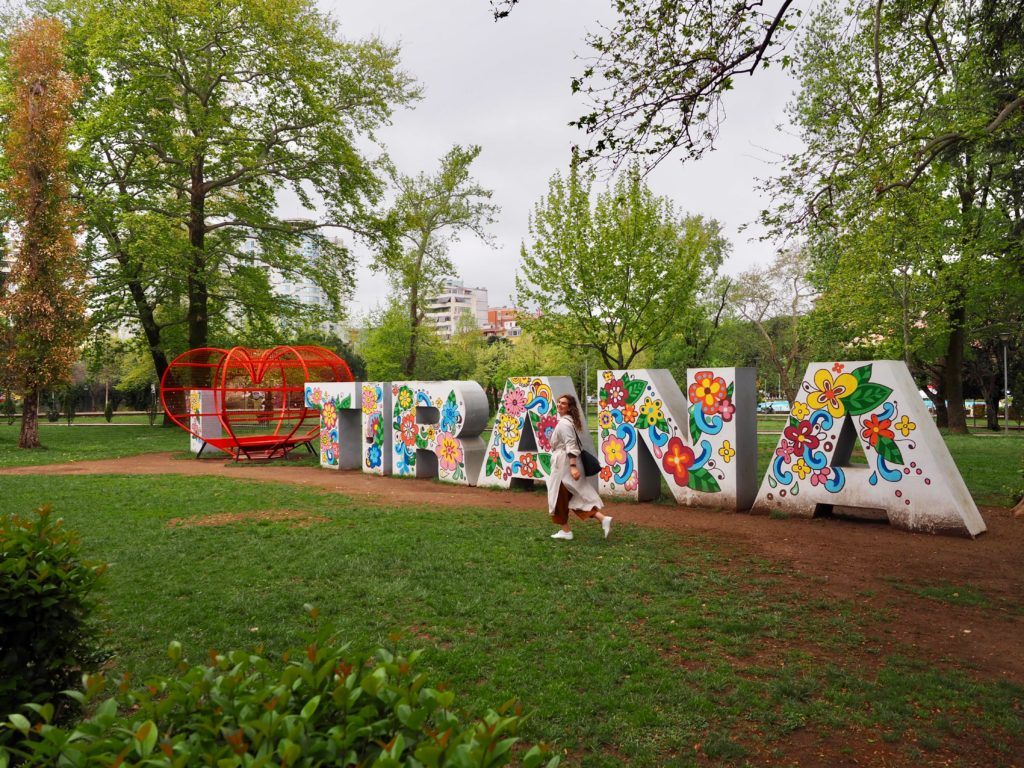 So what do you think? Have I convinced you to visit Tirana, Albania?