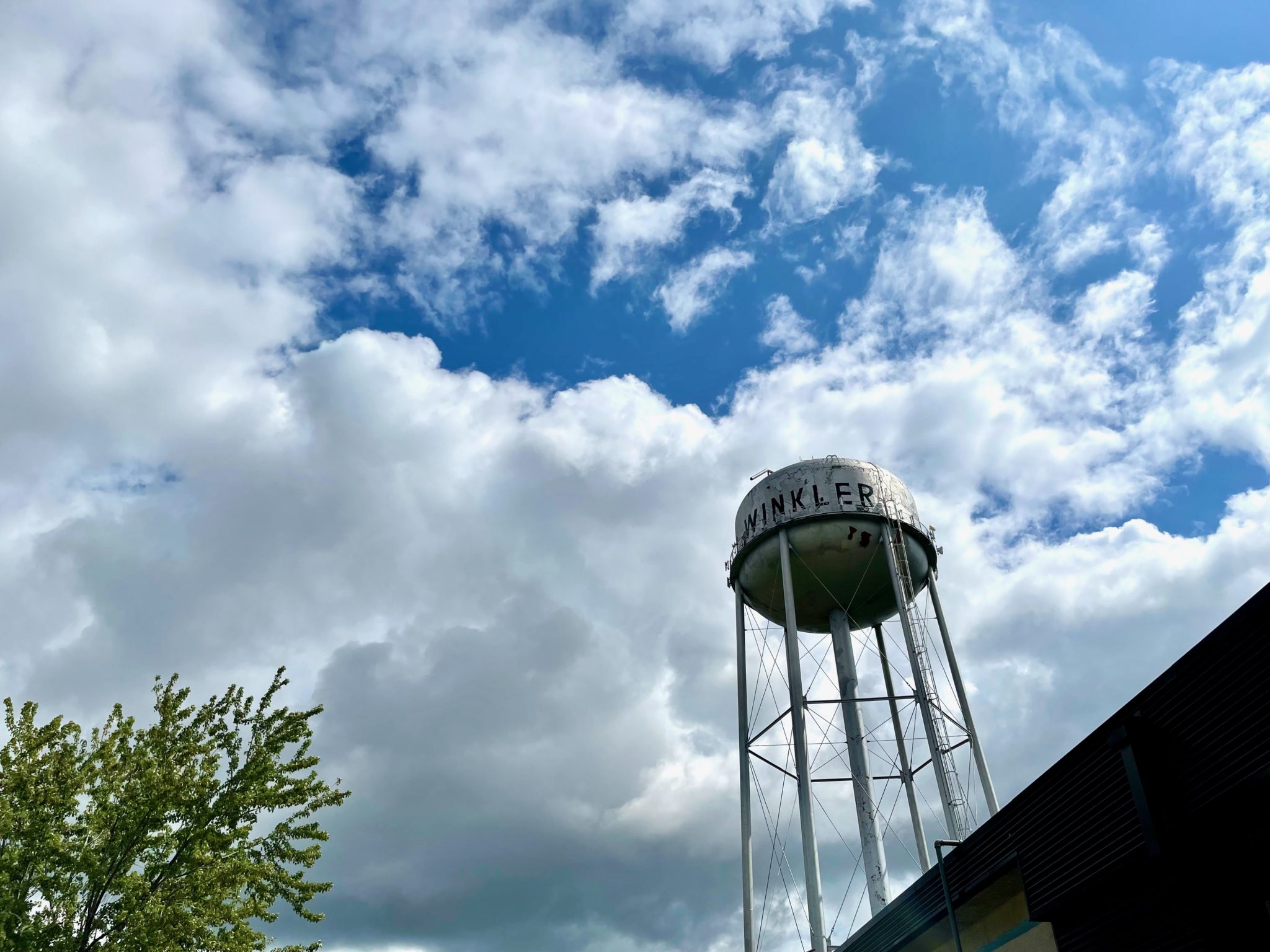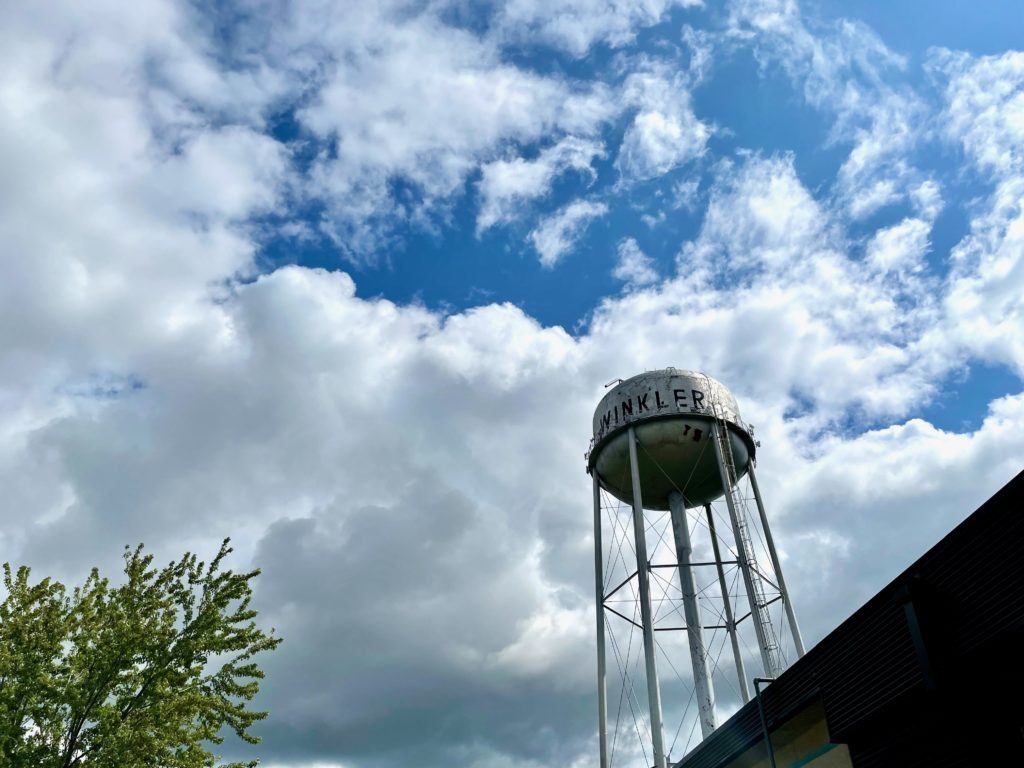 Just like 2020, 2021 has been all about sticking close to home. It's strange: I don't even miss international travel that much, even though I haven't left Manitoba since January of 2020.
Part of the reason I'm more than happy to stay close to home is that I've been on a quest to see as much of Manitoba as possible, and I've been continuously blown away by just how much there is to do in this prairie province I call home. Missing from my previous travels? A proper visit to the neighbouring cities of Morden and Winkler.
Found approximately 120 kilometres southwest of Winnipeg, the two side-by-side cities have long been on my radar. Despite passing through a couple of times, I had never properly visited either Morden or Winkler. And while a visit during the infamous Morden Corn and Apple Festival is still high on my list of must-dos in Manitoba, I recently filled a weekend with things to do in Morden-Winkler.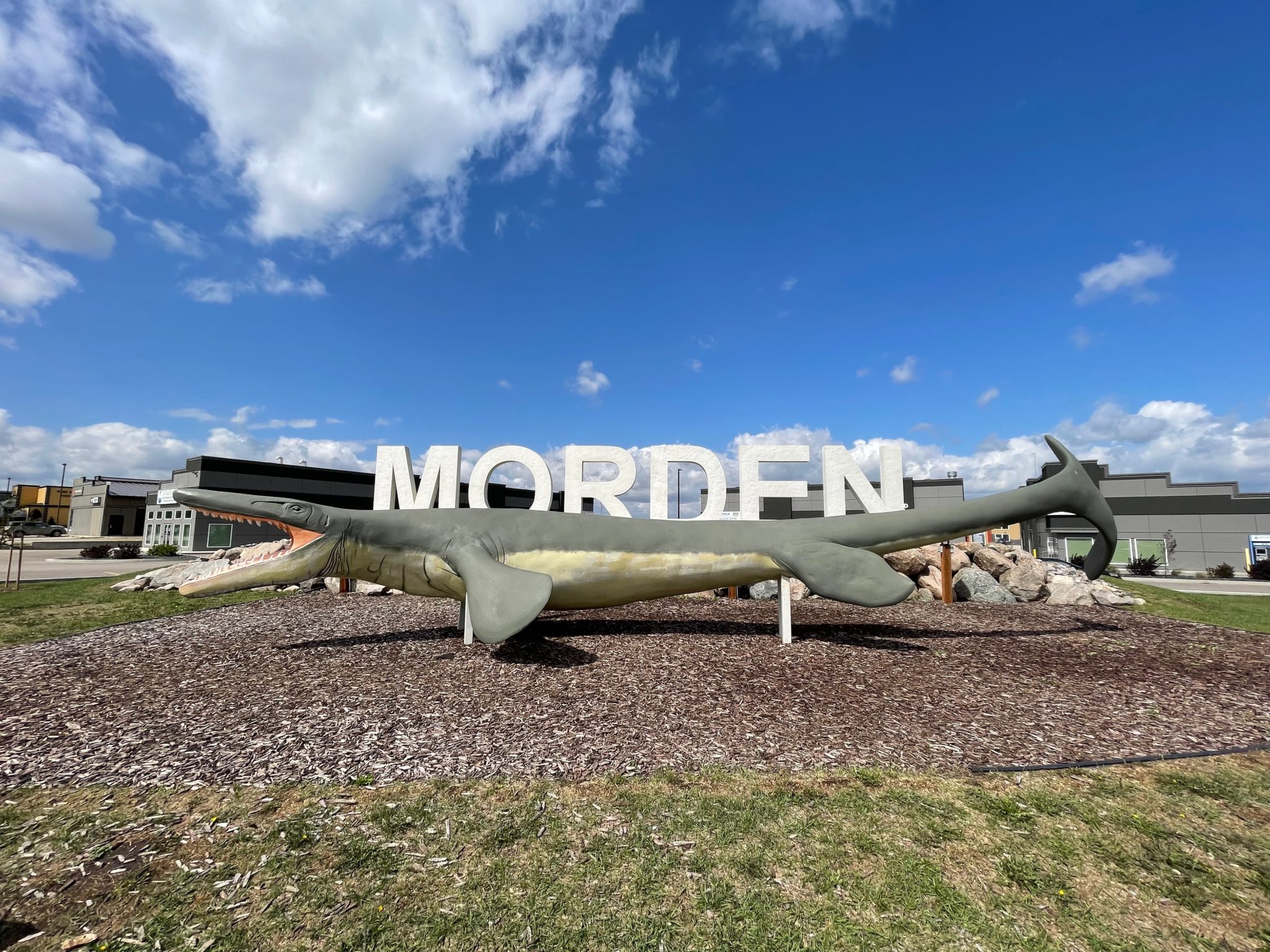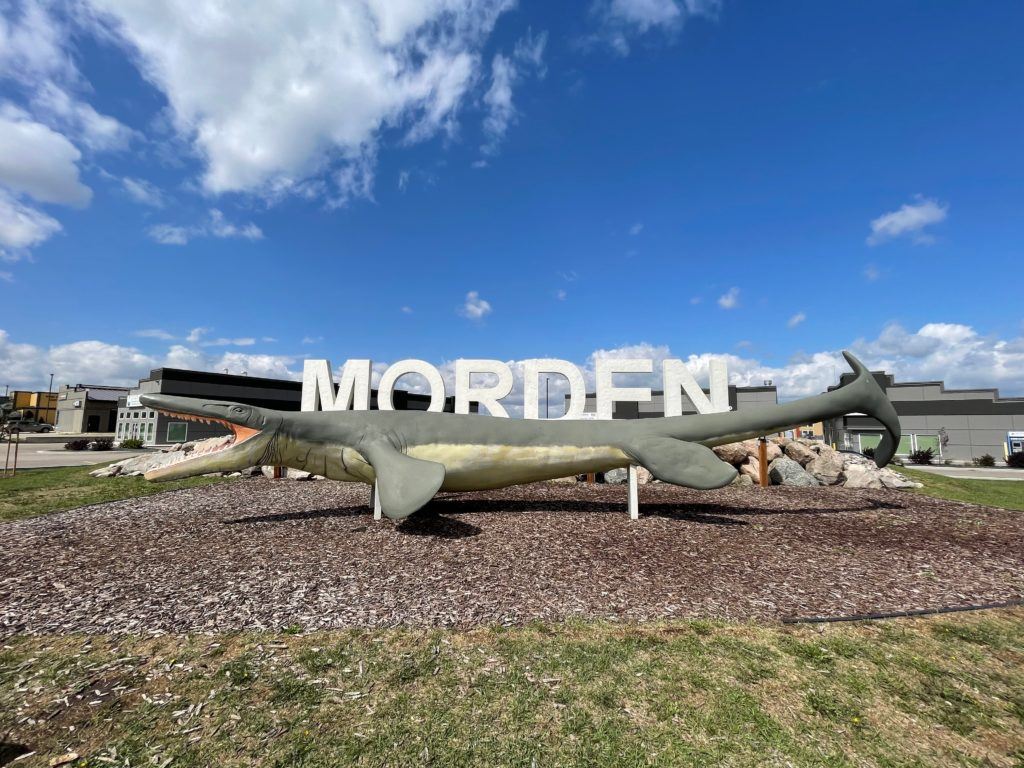 So what did I discover in those 48 hours? That there's a lot of heart in these communities, a lot of pride in the beauty of the surrounding areas, and, you guessed it, a ton of things to do in Morden and Winkler. Here's what I recommend to do on a trip to Morden-Winkler!
Morden-Winkler is on Treaty 1 land, original home of the Anishinaabe, Ininiwak, Anishininiwak, Dakota, and Dene peoples, and on the homeland of the Métis Nation.
I visited Morden-Winkler on behalf of a campaign with Explore Morden Winkler and Travel Manitoba, but as always, all opinions are my own!
Discover the local culinary scene
One of my favourite things to do in any new-to-me place is sample the local restaurants. I'll be honest… trying the restaurants in Morden and Winkler was actually my number one most anticipated activity!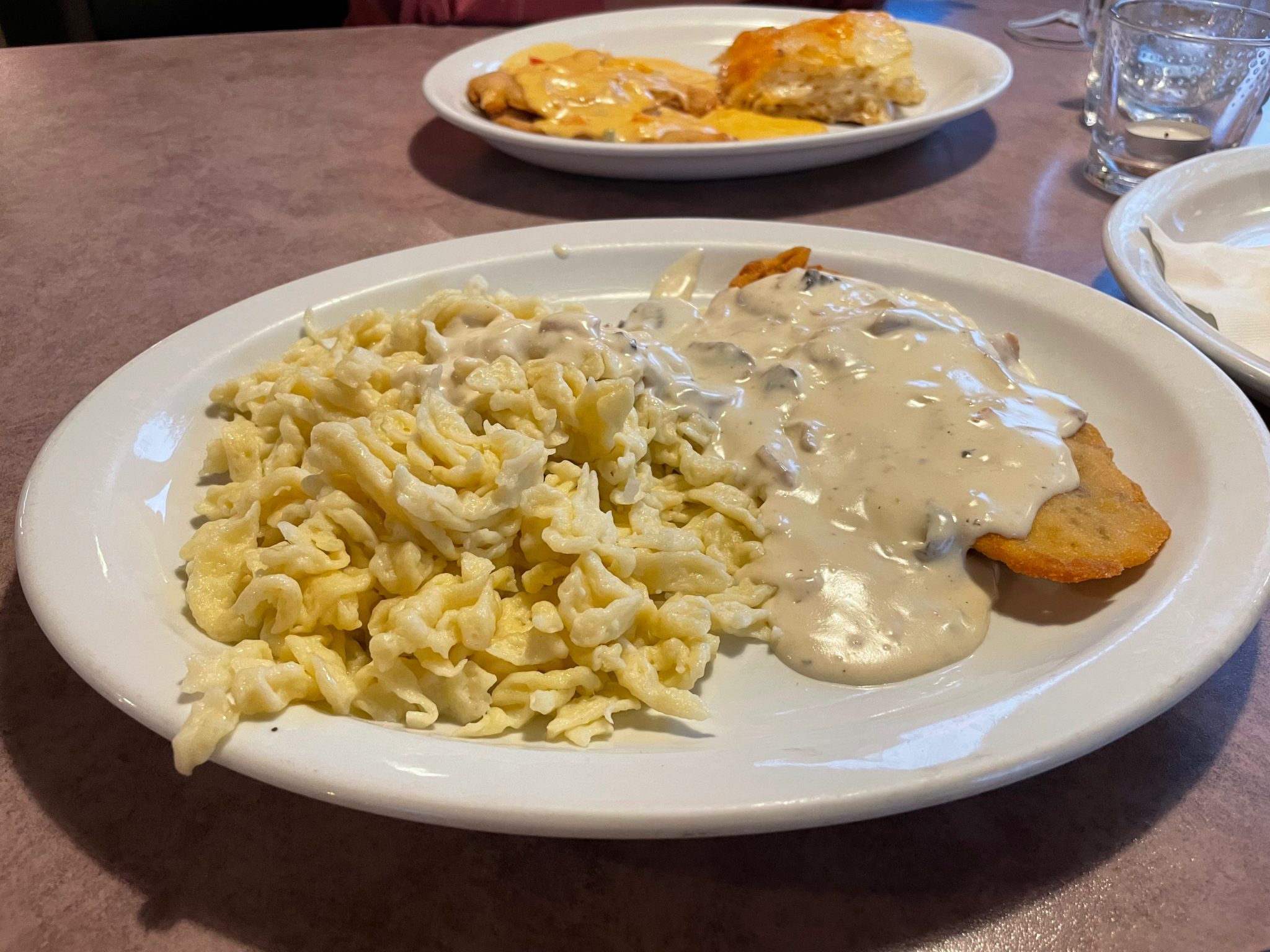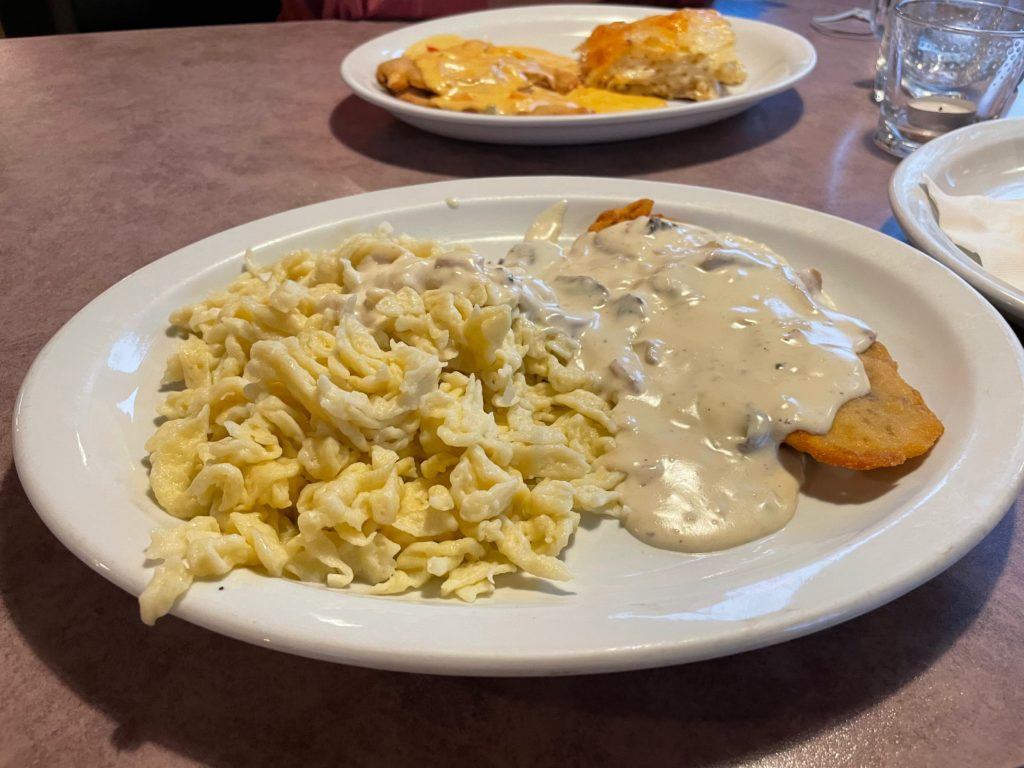 Head to Ralph's German Restaurant in Winkler for traditional German food and friendly service. With a large part of the population of this area claiming German heritage, you know you're going to find authentic food at Ralph's. I went for the chicken Rahmschnitzel, which was covered in a sauce with mushrooms, bacon, and onions, and a side of homemade Spatzle on the side. Even with a small order, I couldn't finish the whole thing… it's filling, in other words!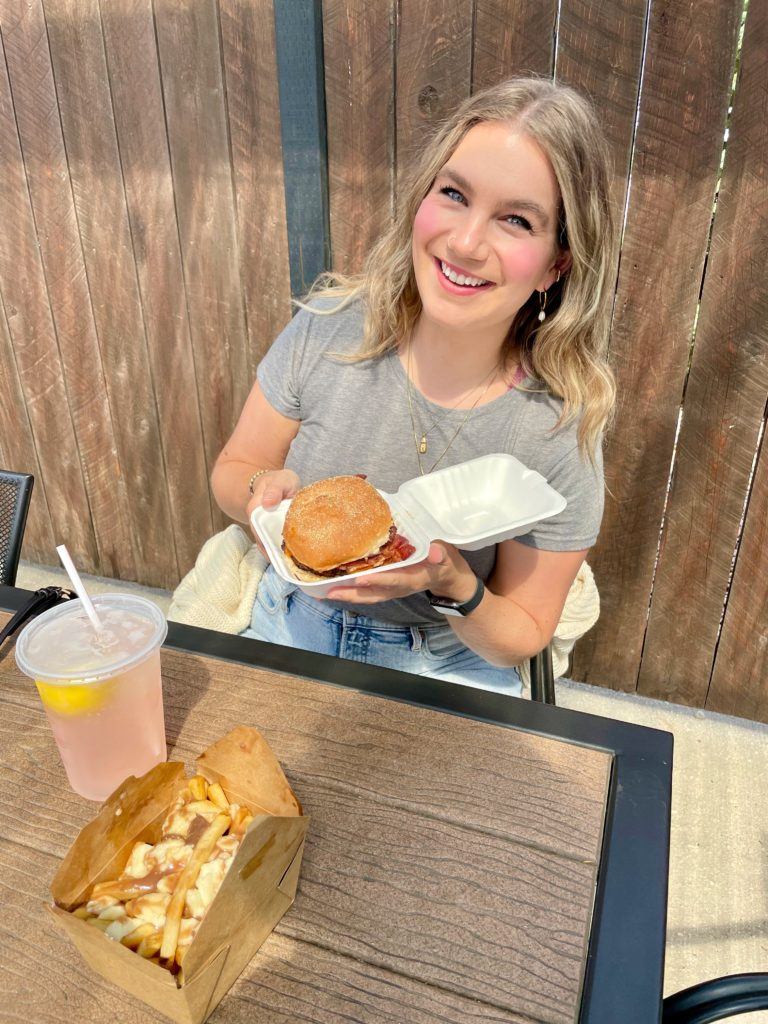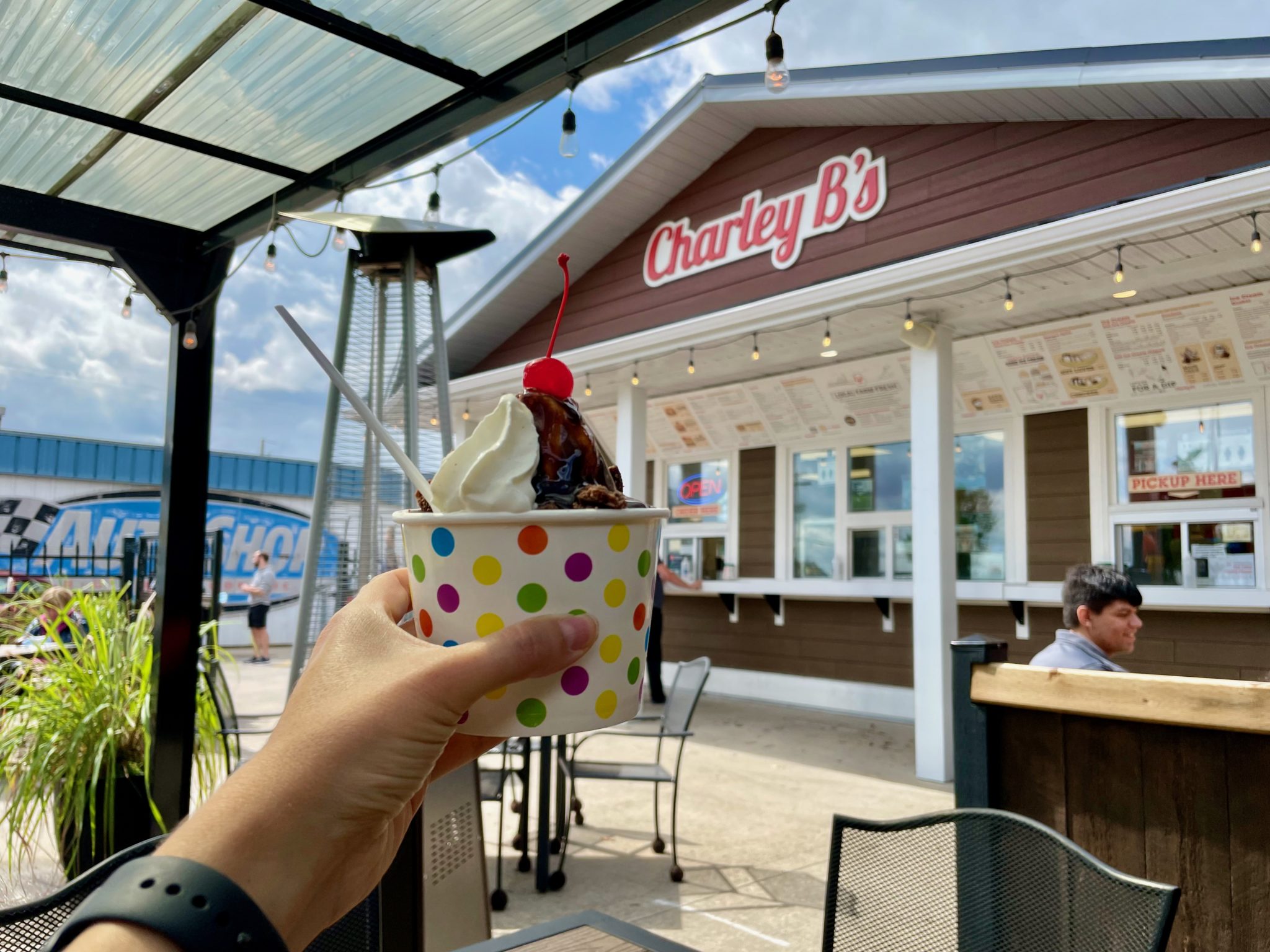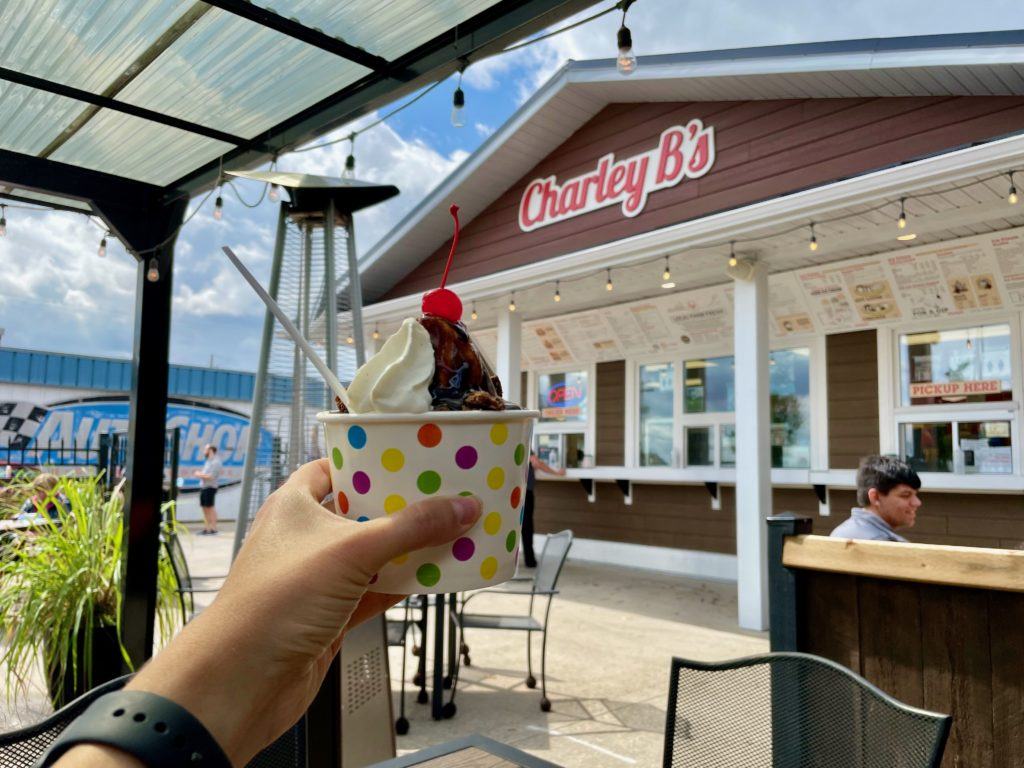 Charley B's Grill in Winkler is a fantastic place for the best in burgers, poutine, ice cream and more. Their burgers have quickly shot up to the top of my favourites list in Manitoba, and the poutine was perfectly done. Try the Big Bad Wolfe burger followed by one of their famous sundaes.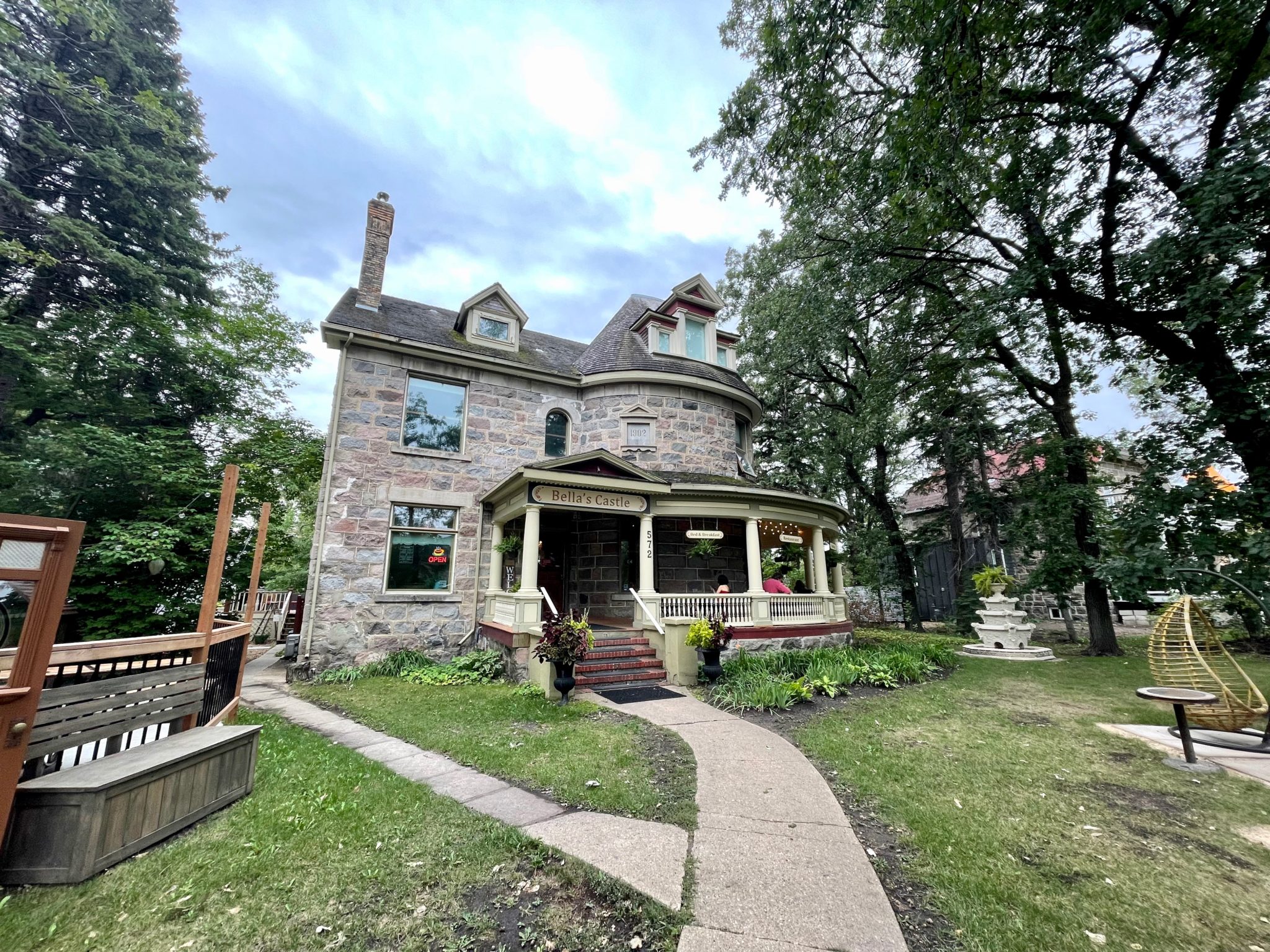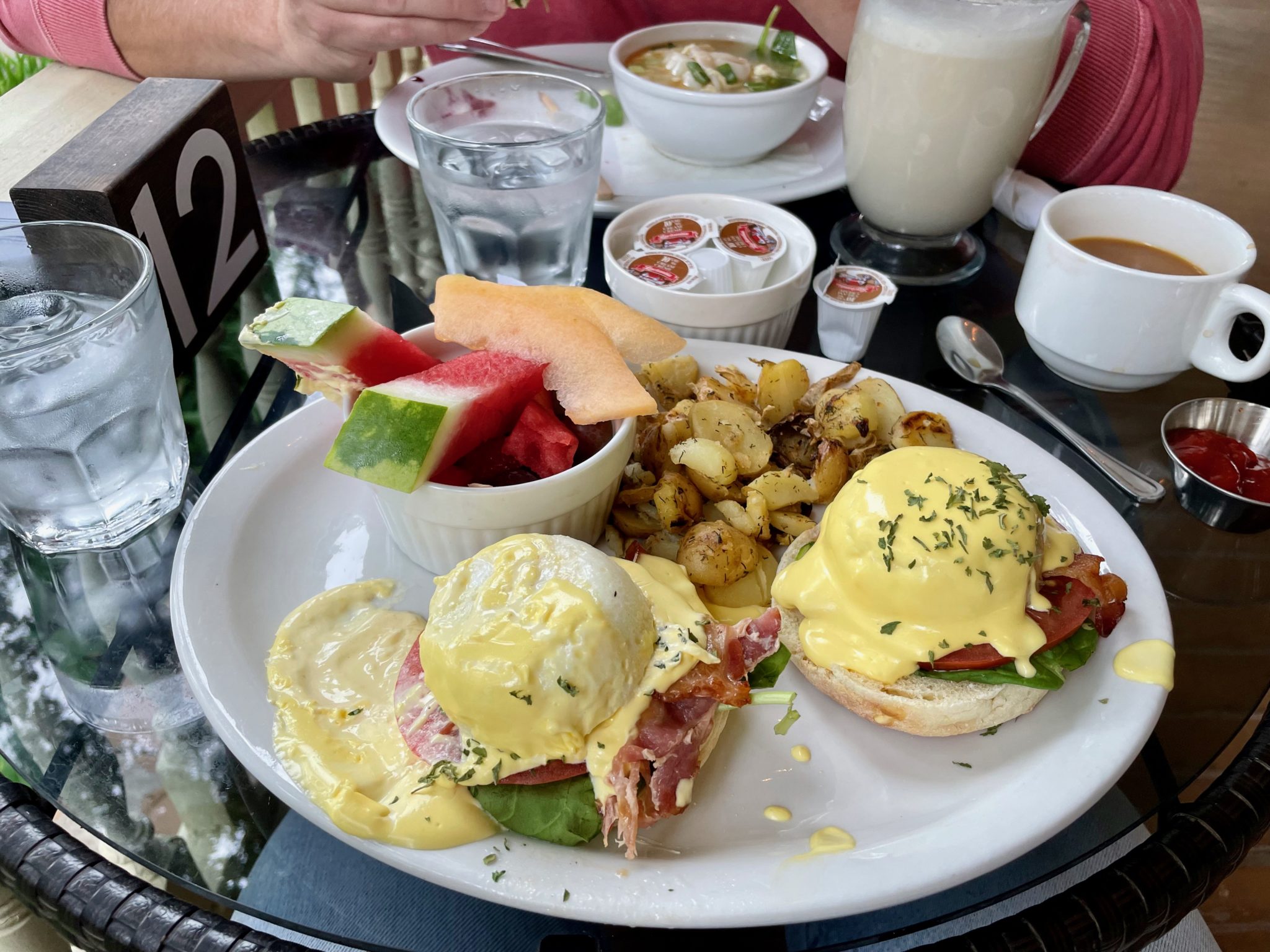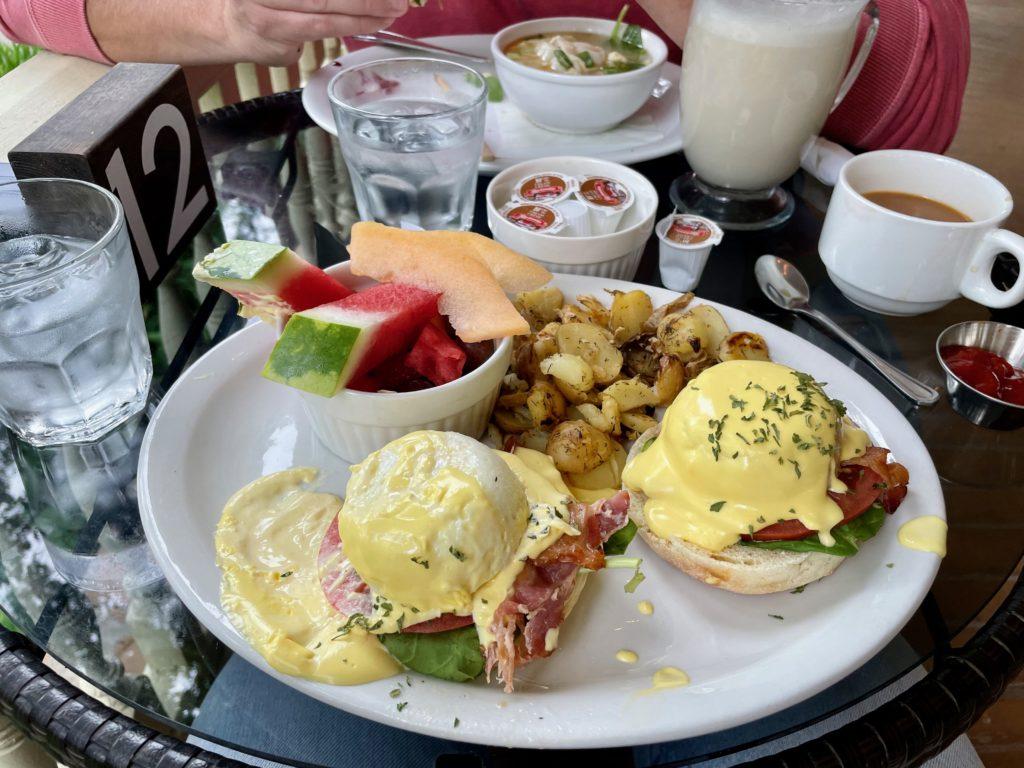 Bella's Castle is a charming spot in Morden, especially when it comes to brunch. In the warmer months, sit on the veranda of the stone building or head to their lovely patio. The grounds themselves are very Instagram-worthy, so make sure to plan for a bit of time to wander around here. Bella's Castle is also a B&B that offers a variety of rooms and/or packages.
George's Kitchen and Ice Cream is known for their tasty treats, while Legends Bakery is a great place to fill up on baked goods and sweets for you to take home (both in Morden).
Sample some of the local brew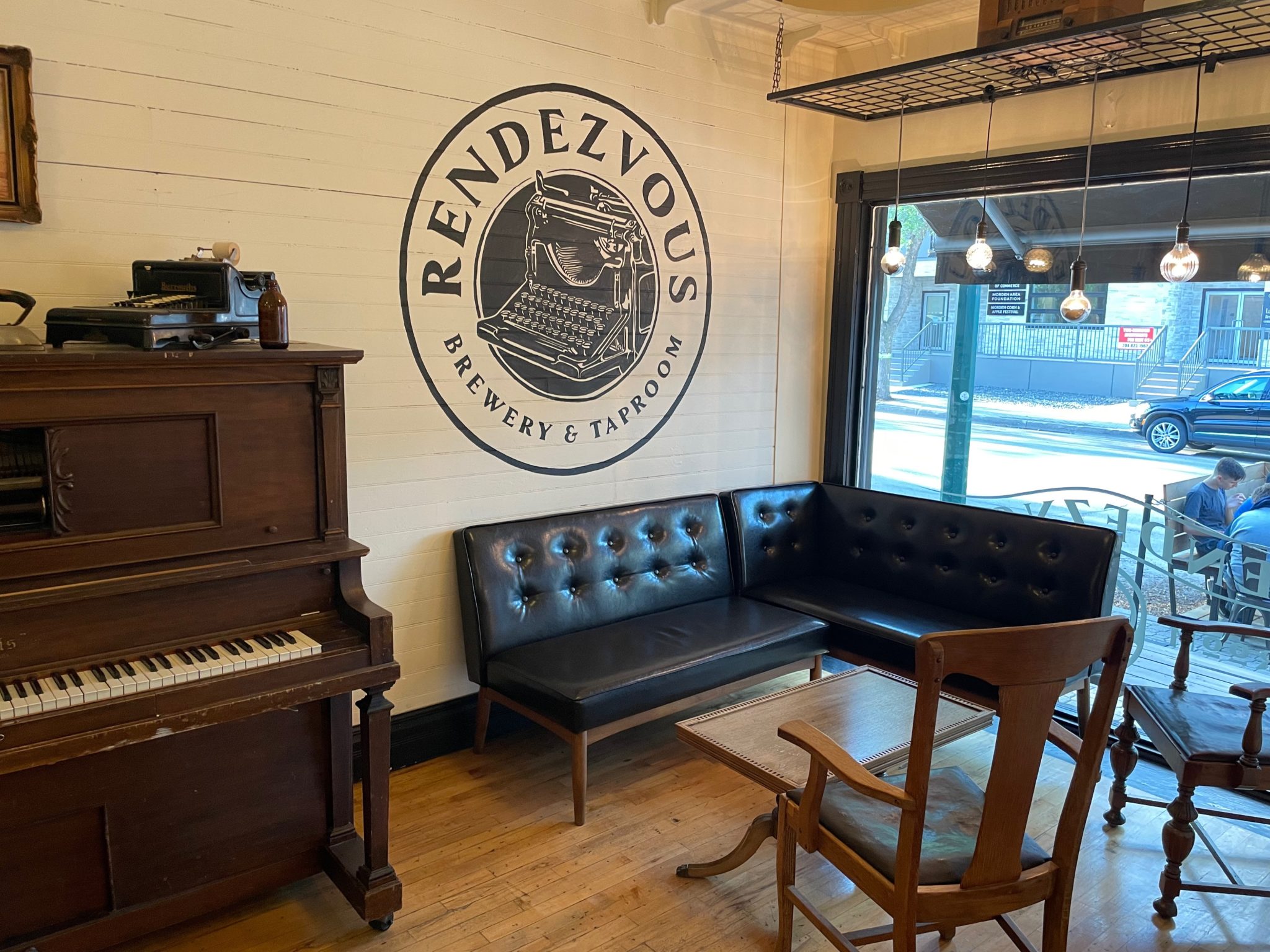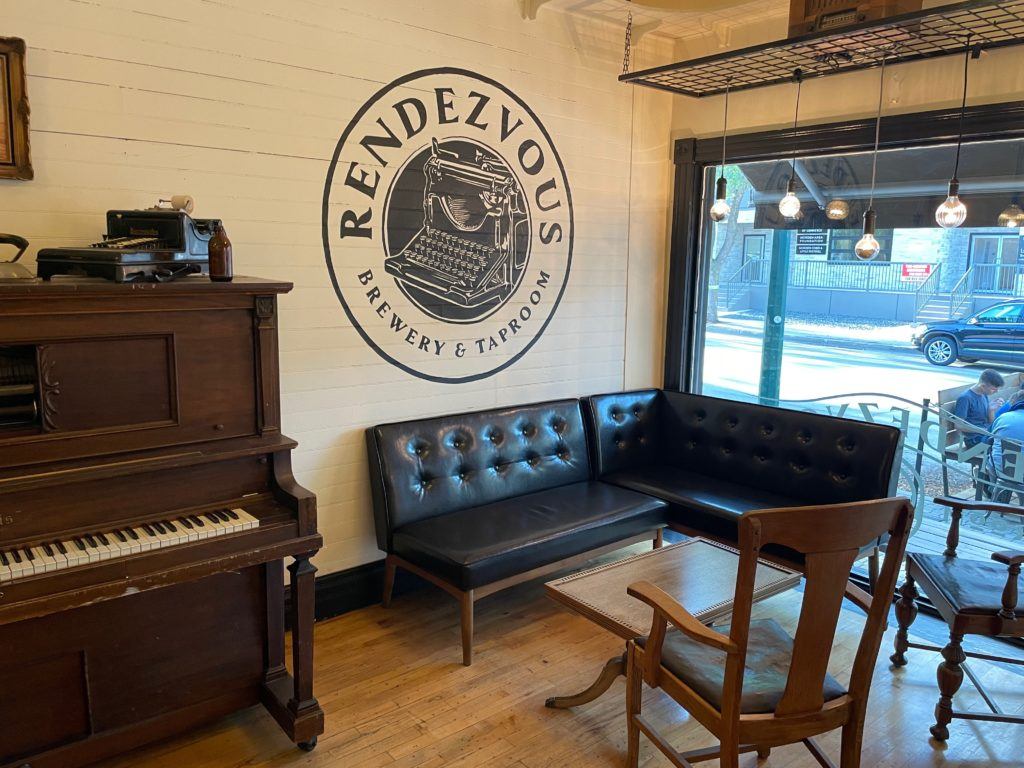 I'm a huge fan of local breweries and taprooms when I travel, and thankfully Morden has one of the best in Manitoba. Visit Rendezvous Brewery and Taproom in the heart of the historic downtown for excellent beer, delicious snacks, and a relaxed atmosphere to boot. I absolutely loved the decor and vibe in the brewery, and I know it'll be a spot I visit again in the future. The extremely friendly staff was the cherry on top of the cake!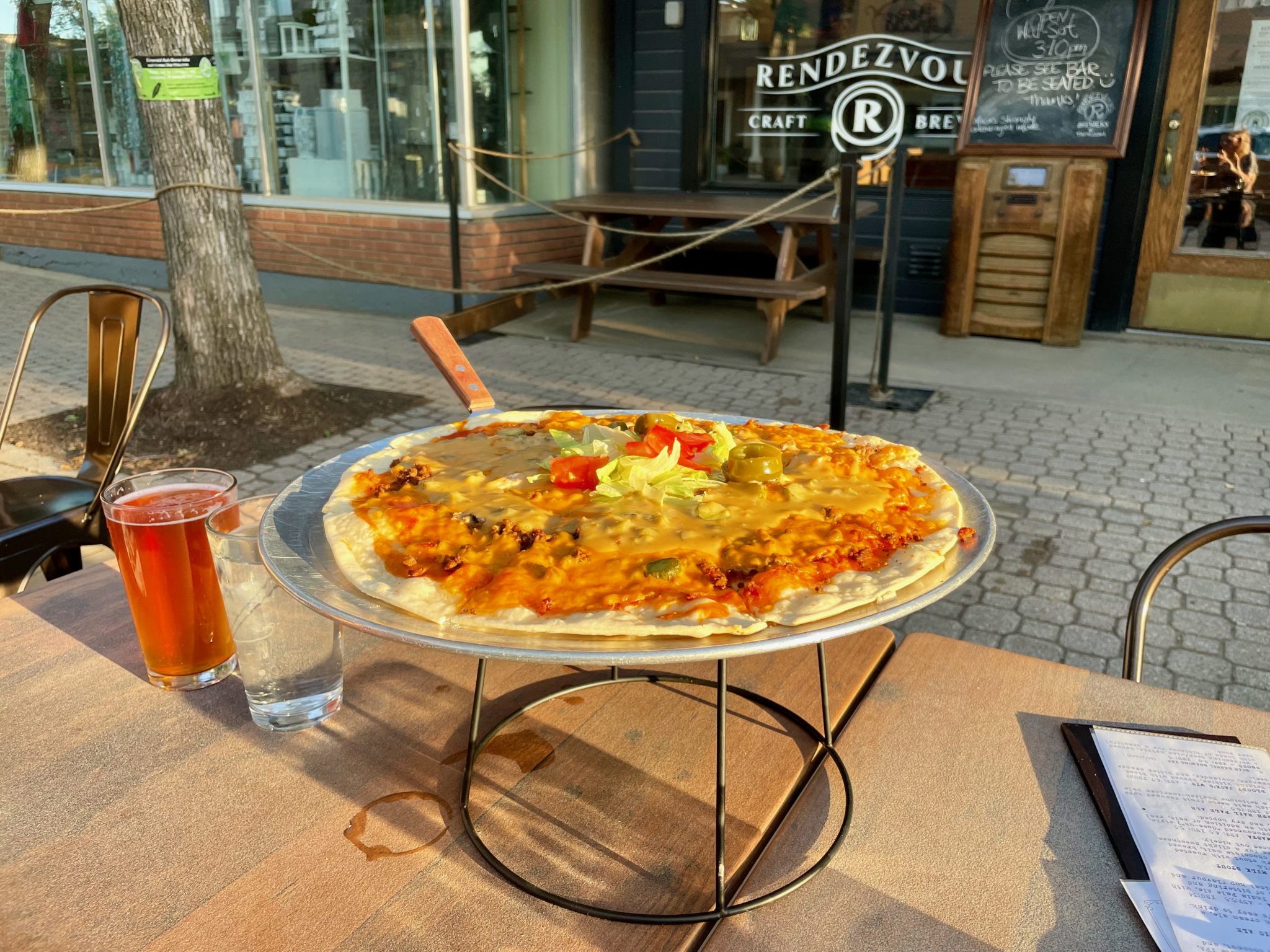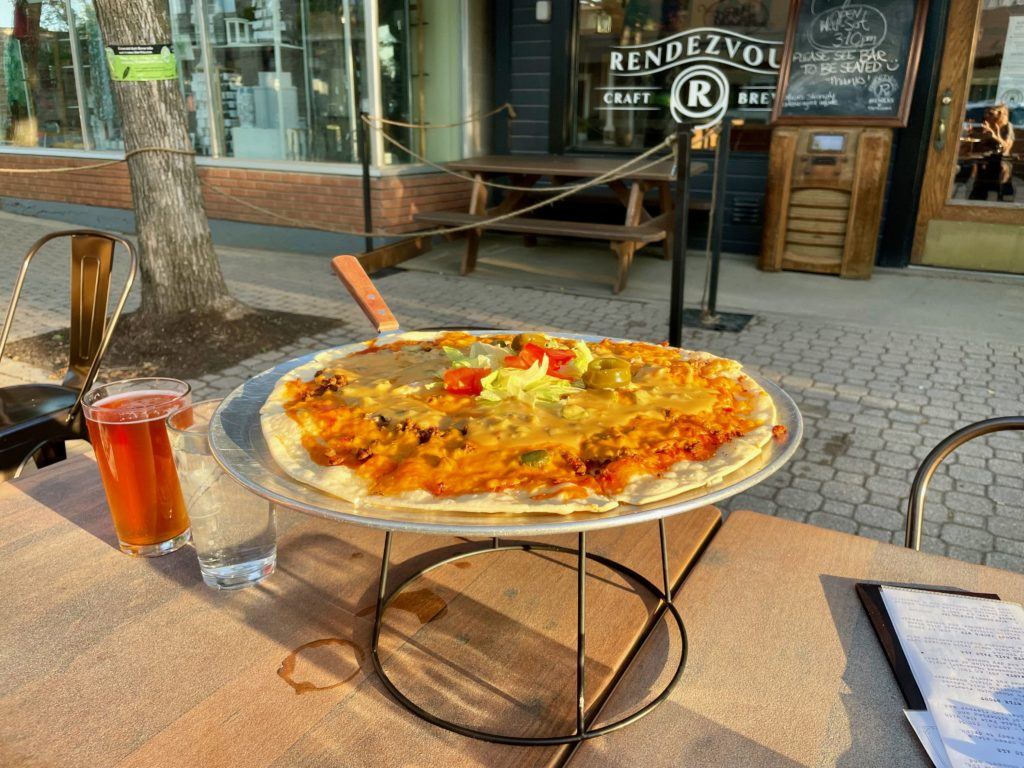 When you're in the Morden-Winkler area, make sure to also pick up a few cans of Dead Horse Cider to bring home as a souvenir. Made using local Manitoba apples, the cider comes in a variety of flavours and styles ranging from a tart cherry cider to a sweet pineapple taste.
Learn about Manitoba's dinosaur past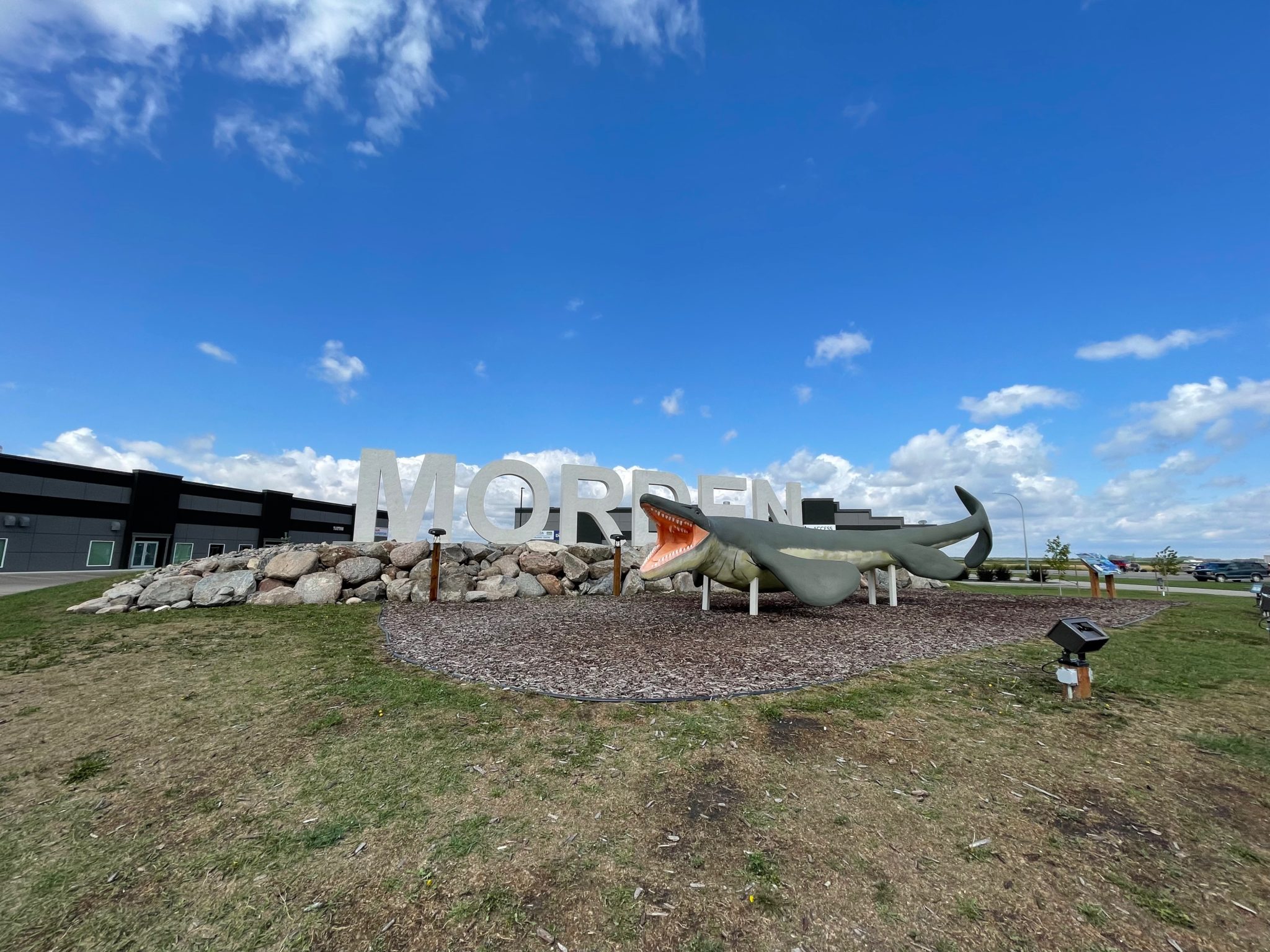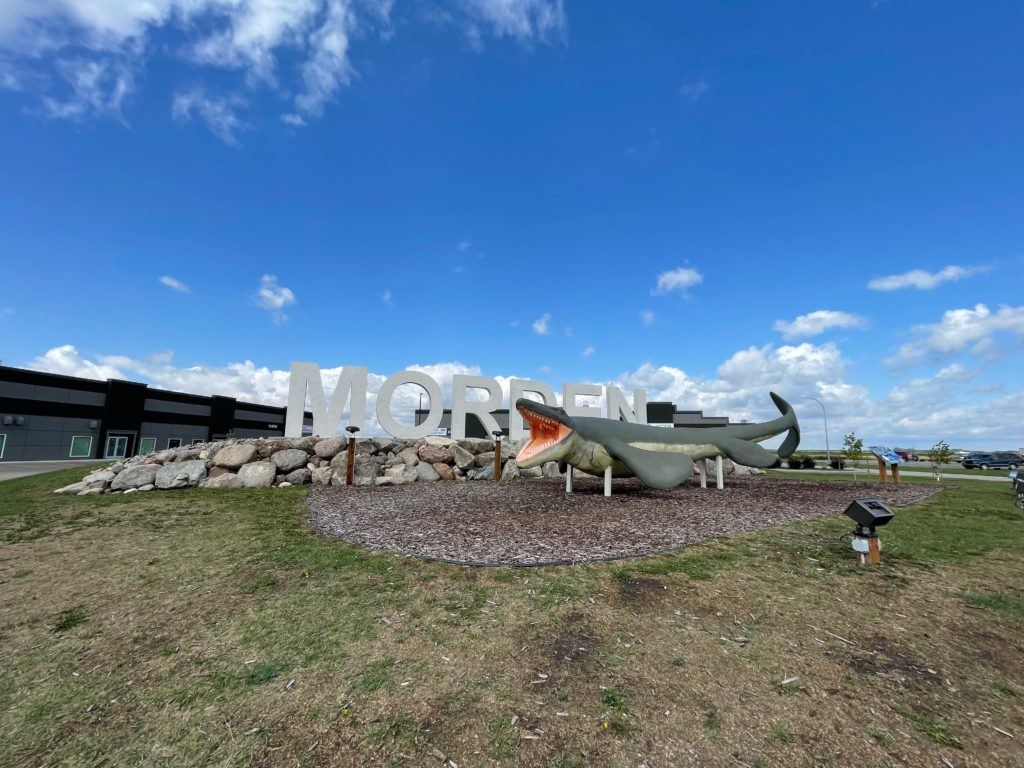 Did you know that Manitoba used to be underwater? And that we were ruled by… dinosaurs?! While many people think Alberta has all of Canada's best dinosaur history, it turns out there's a whole lot of history right here in Manitoba, too. Namely: the mosasaur.
As you're driving into Morden, you can't miss Bruce, a huge replica of a mosasaur found in farmland nearby. This makes for an excellent photo stop, either before or after you head to the Canadian Fossil Discovery Centre.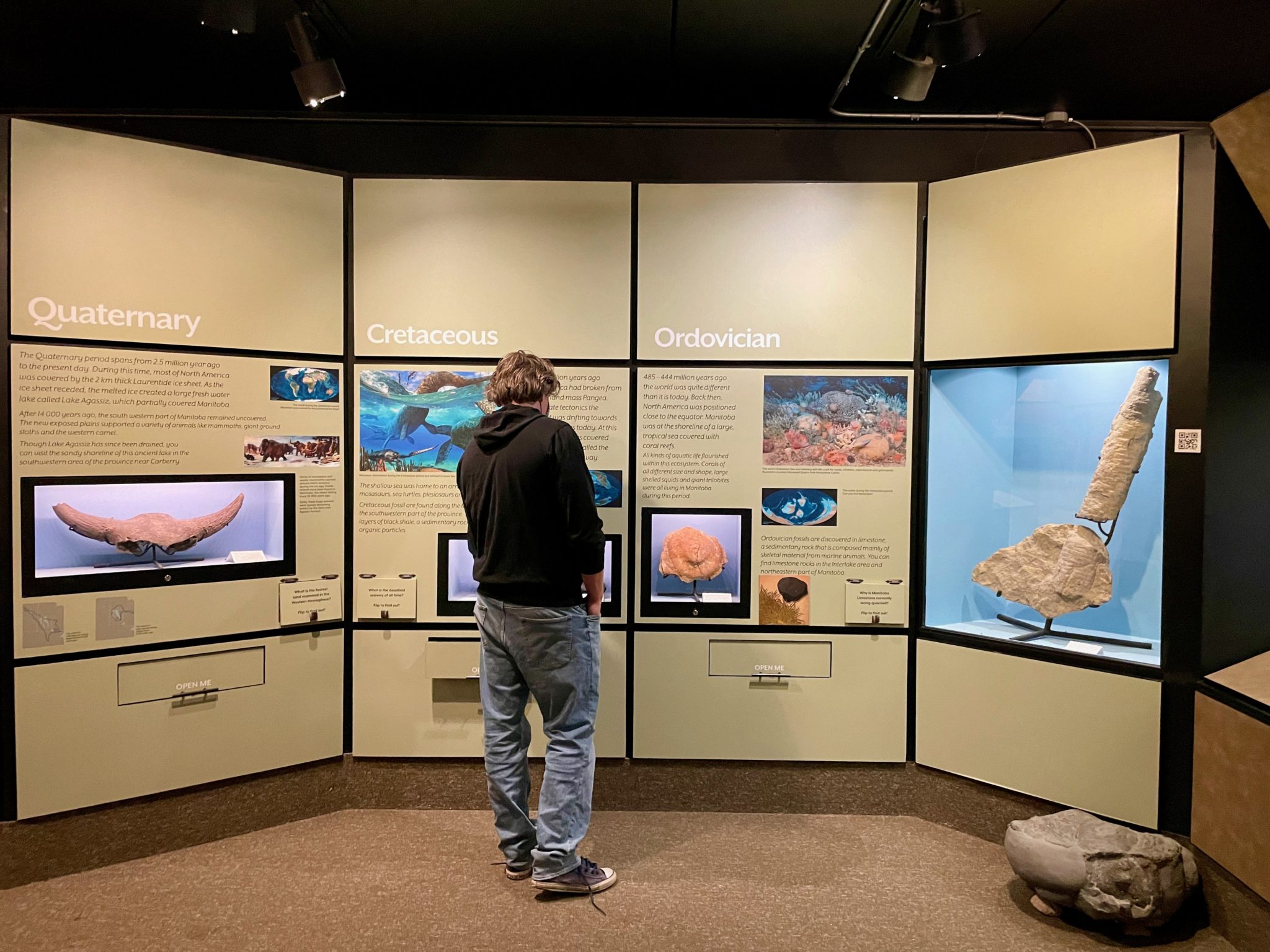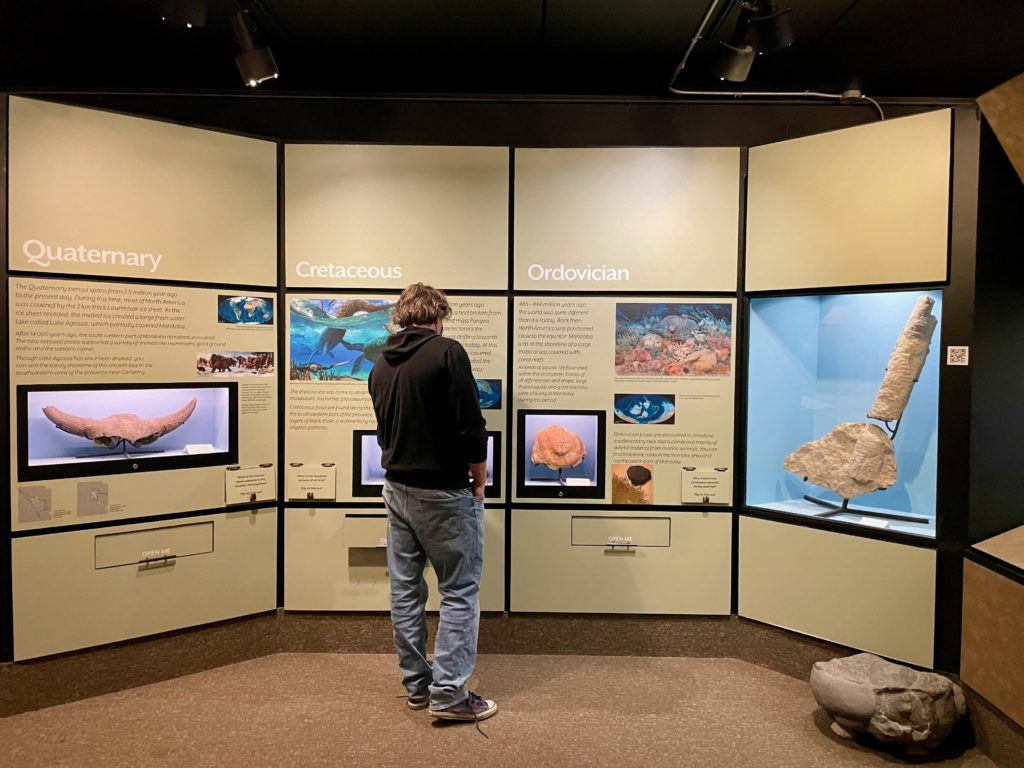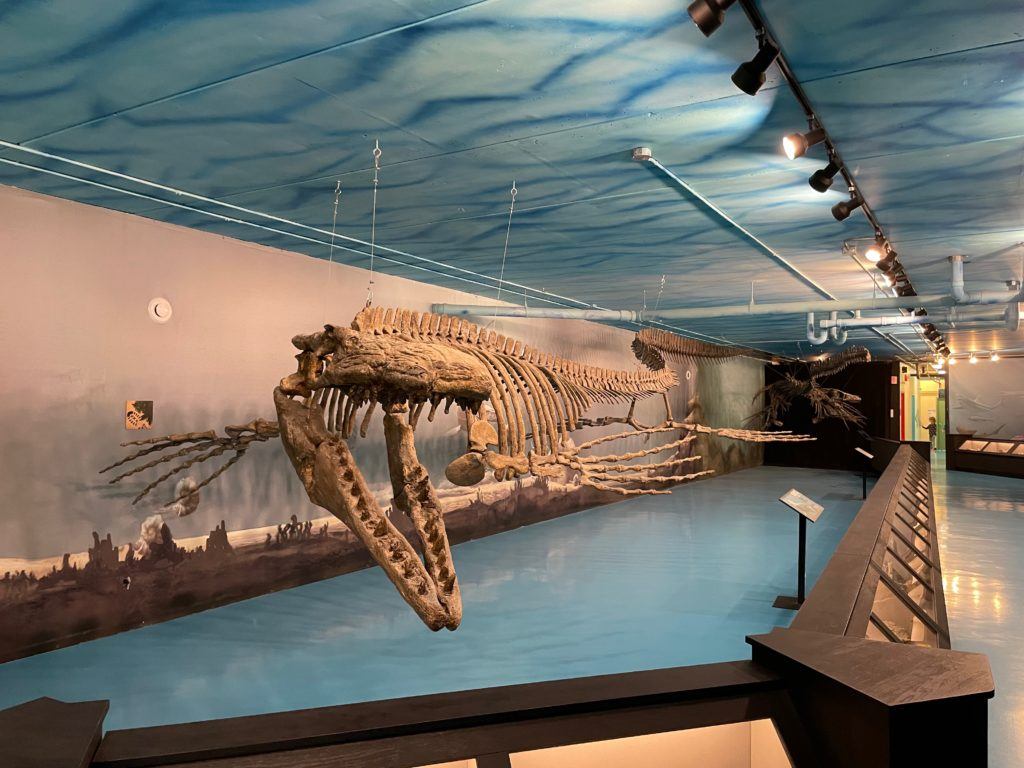 I spent about an hour at this museum and it was fantastic; not only do you get to see the replica skeleton of Bruce, there's a ton of information about the history of the landscape and the creatures that once lived here. It's a great place for all ages to visit, and I'd definitely recommend a stop there while you're in Morden-Winkler.
Check out the museums for local art and culture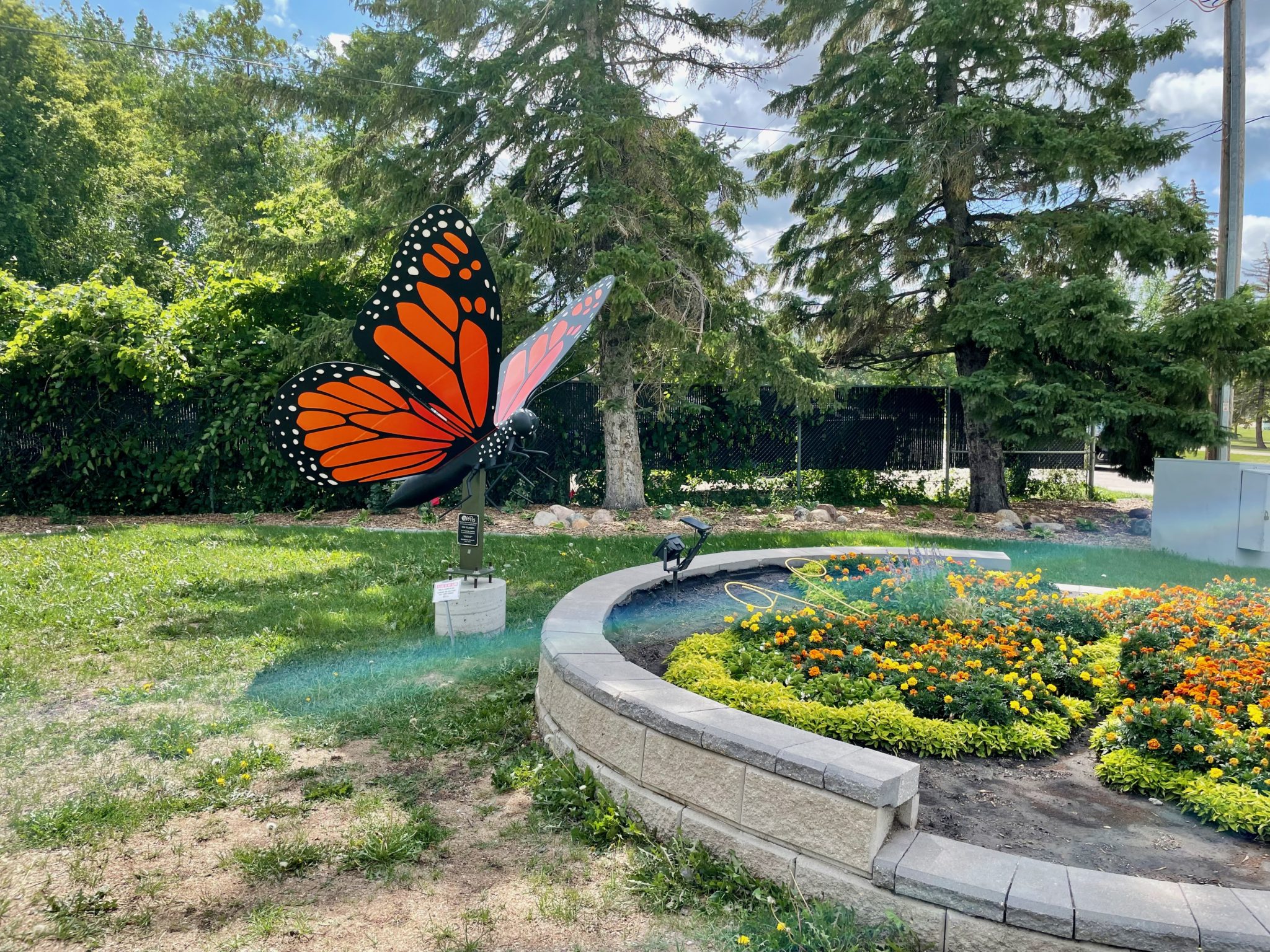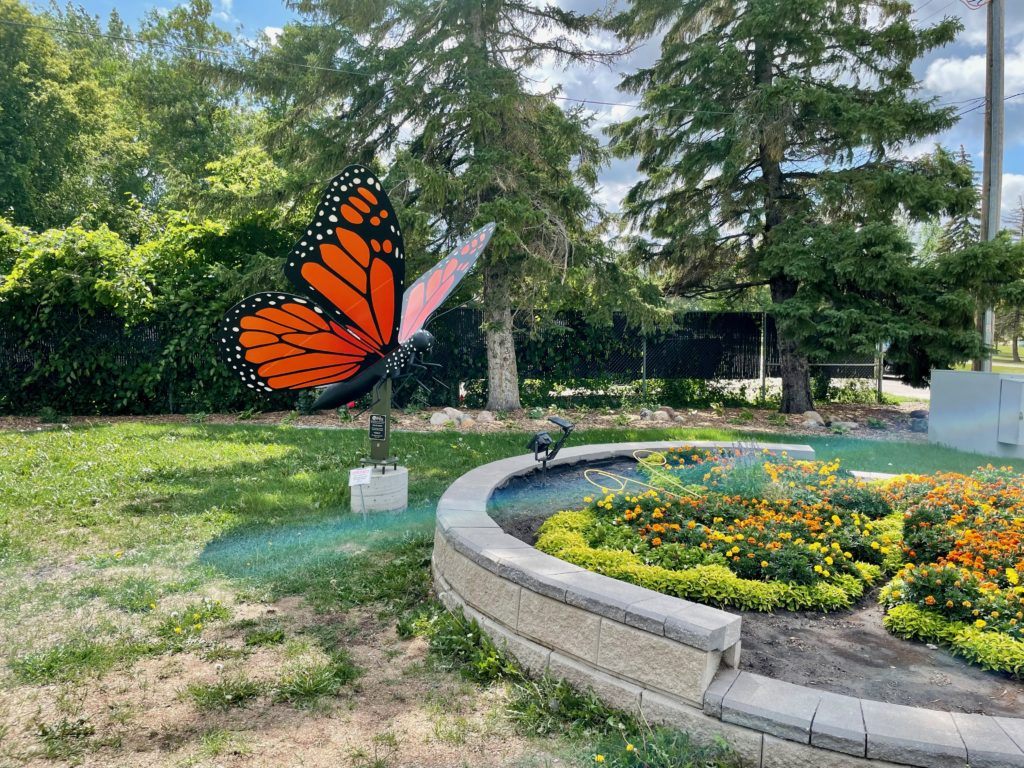 The Canadian Fossil Discovery Centre isn't the only museum in Morden-Winkler. Check out: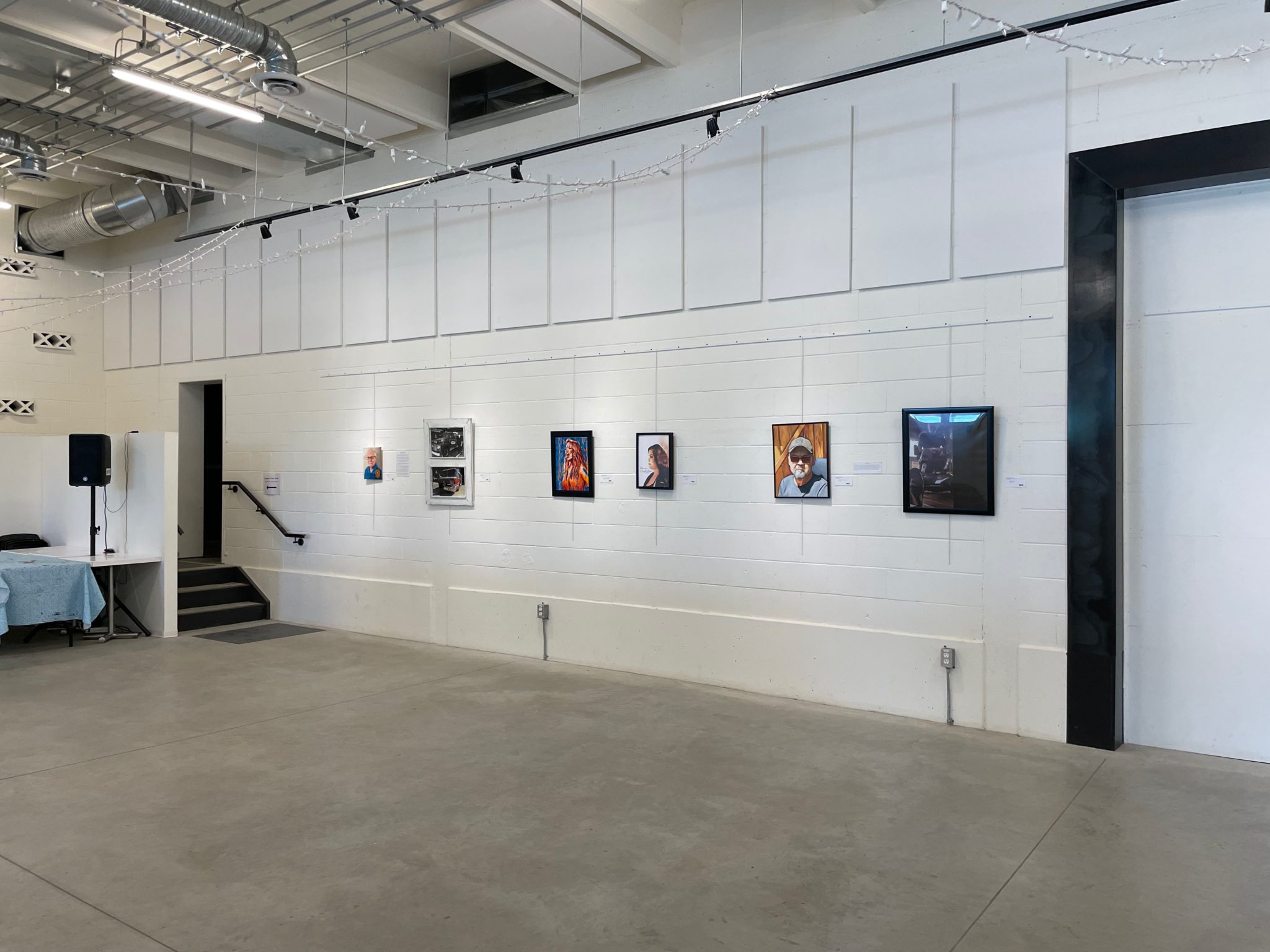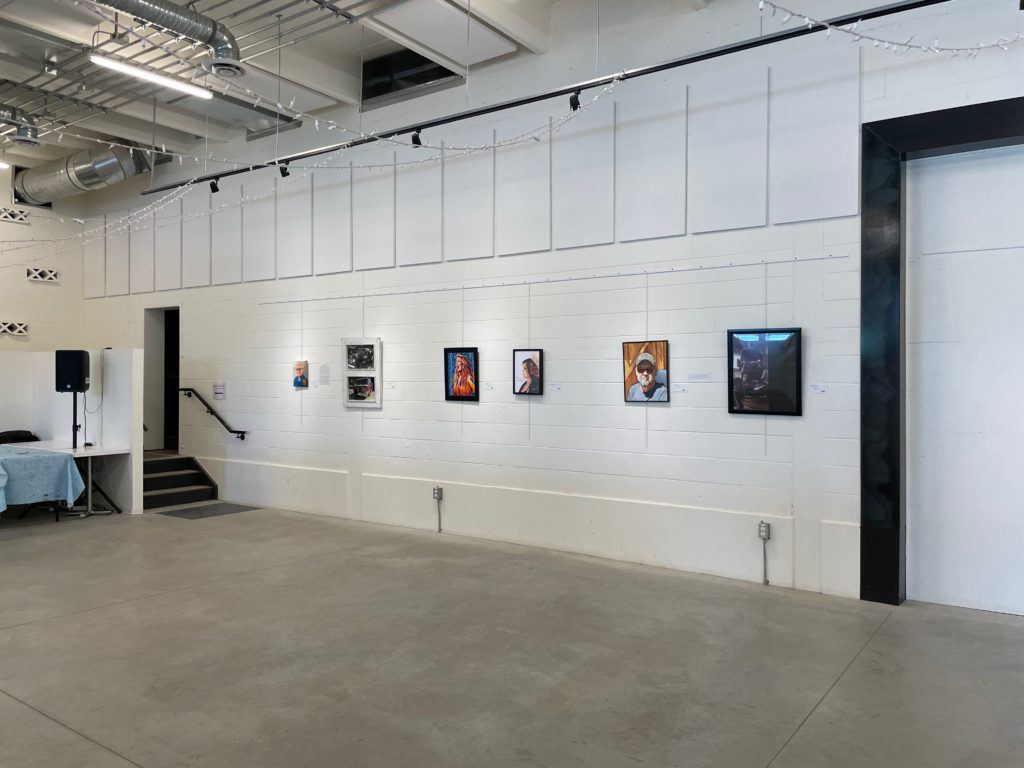 -The Winkler Arts and Culture building for rotating exhibitions and events. Make sure to walk through the butterfly garden outside, too.
-The Pembina Threshermen's Museum in Winkler for a glimpse of what life was like in the past in this area.
-The Manitoba Baseball Hall of Fame in Morden to learn about the impact of baseball in the province and the people who have excelled in the sport.
Have fun in the sun at Colert Beach and Lake Minnewasta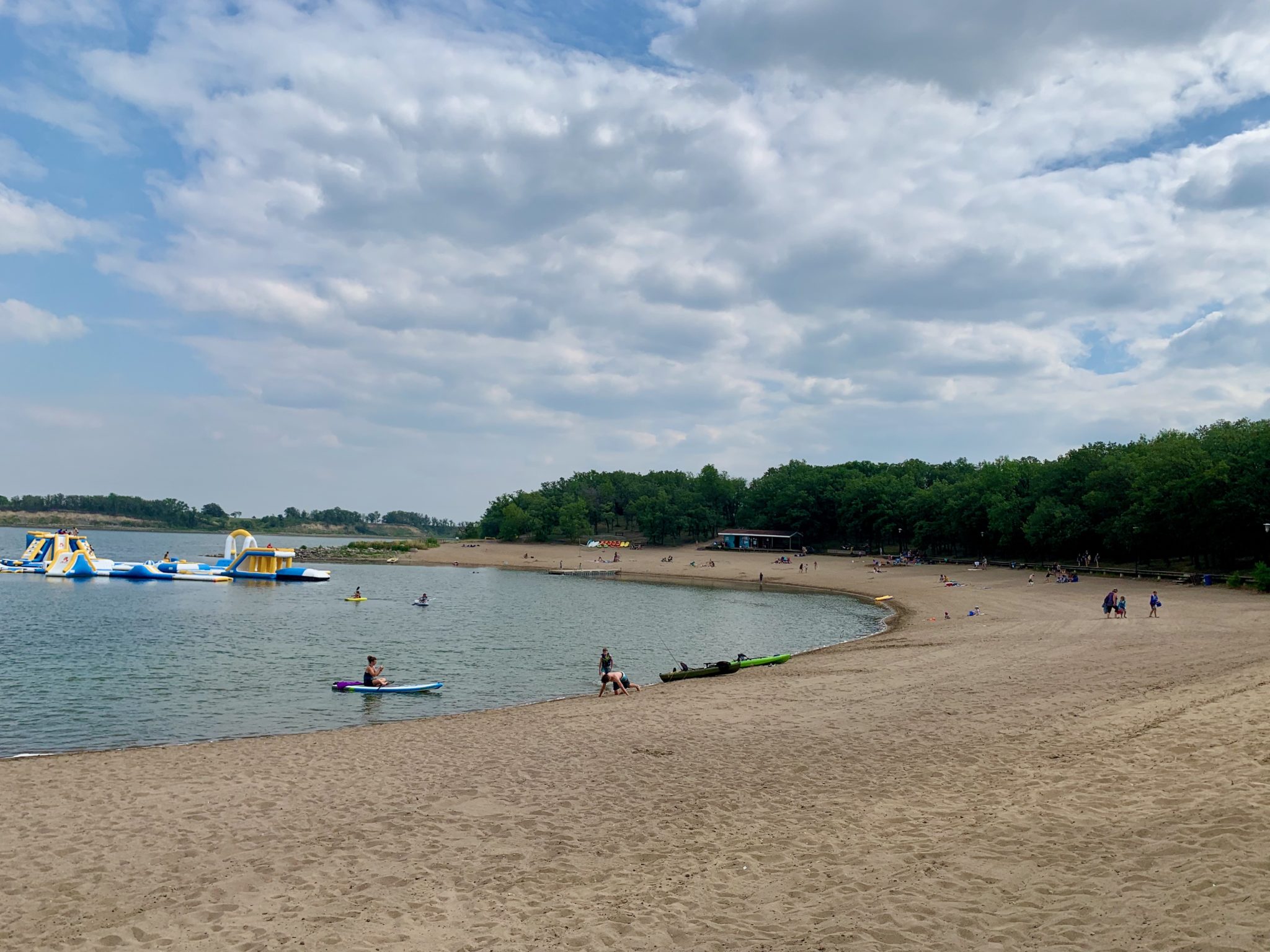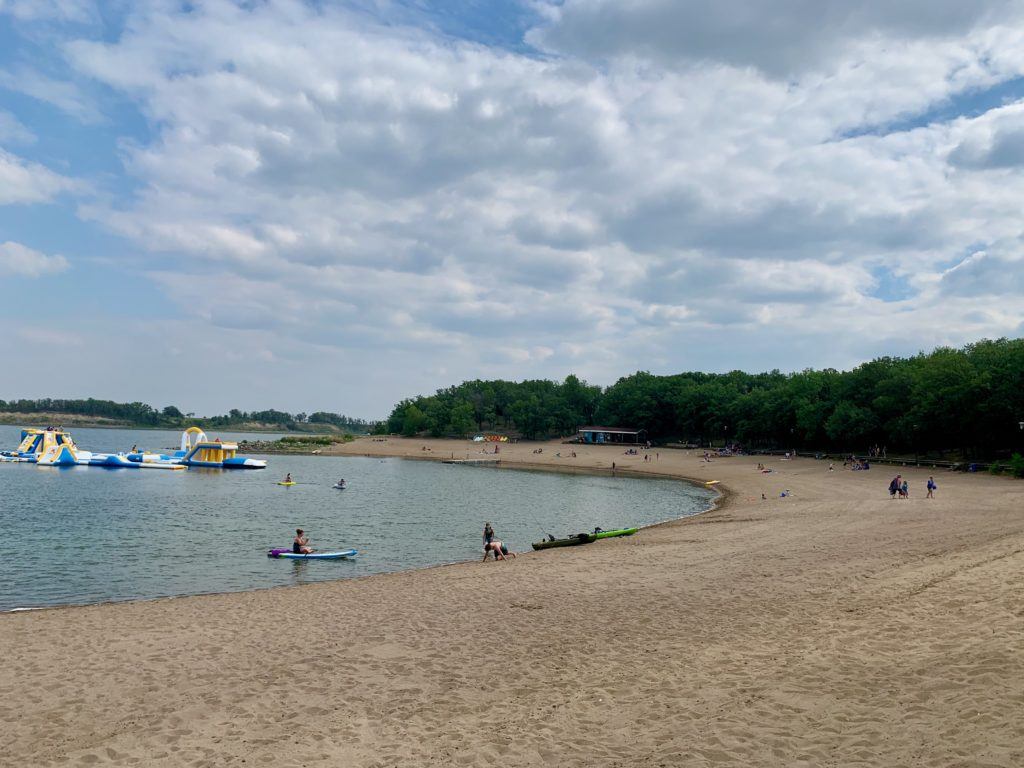 With over 100,000 lakes in Manitoba, you're never far from a beach or lakefront. Lake Minnewasta in Morden is home to a hiking trail, the Lake Minnewasta Loop, so that you can explore the lake in its entirety. Colert Beach is an exceptionally fun beach, especially for kids; you can't miss the Splish Splash Waterpark every summer, a water park playground a few metres from shore.
Note that, to spend time at the beach, you have to pay $10 per vehicle.
Catch a movie at the drive-in
Can you believe that, at 37 years old, I'd never been to a drive-in movie? As soon as I found out that there's a drive-in theatre in Morden, I was excited beyond belief.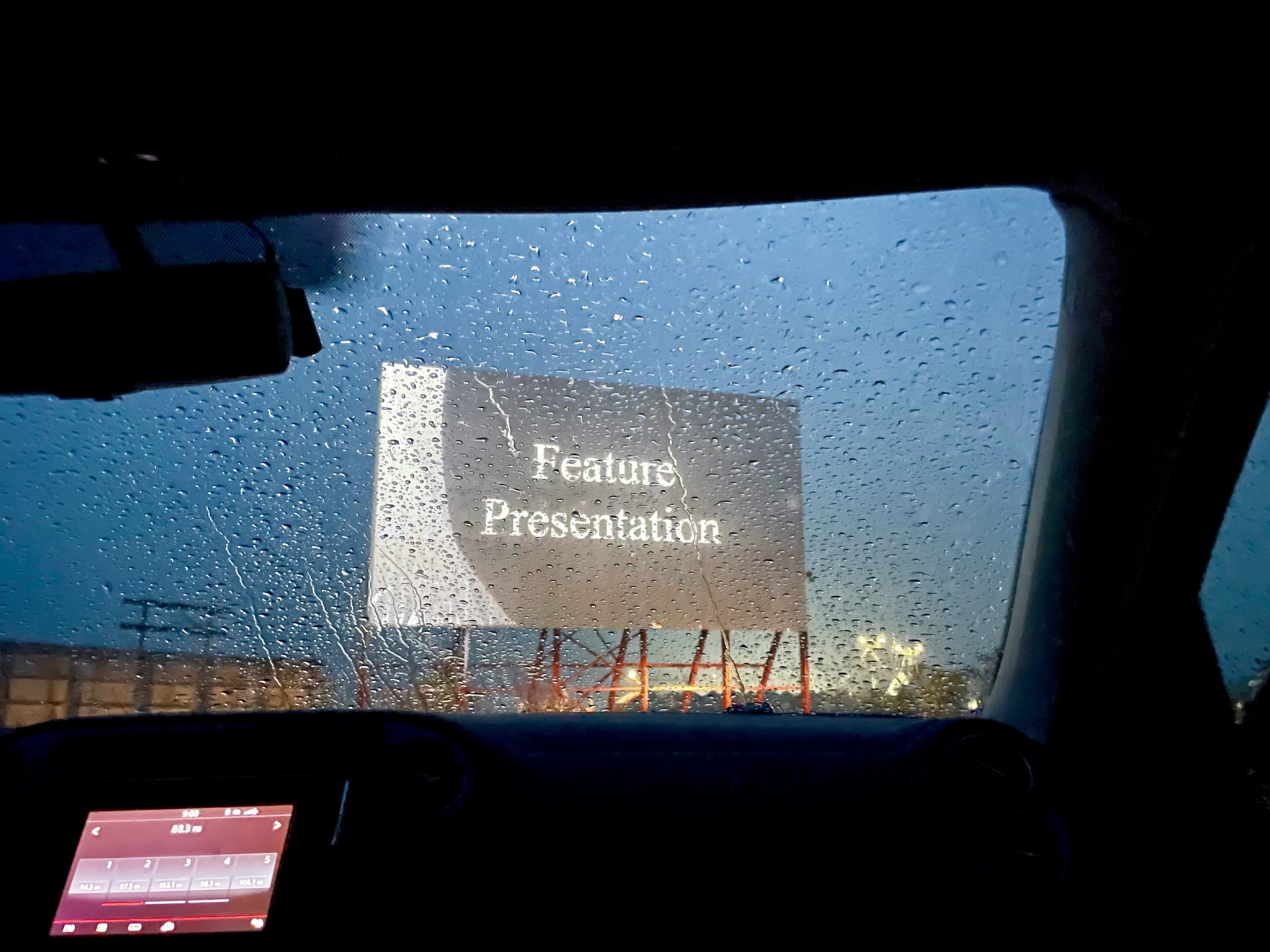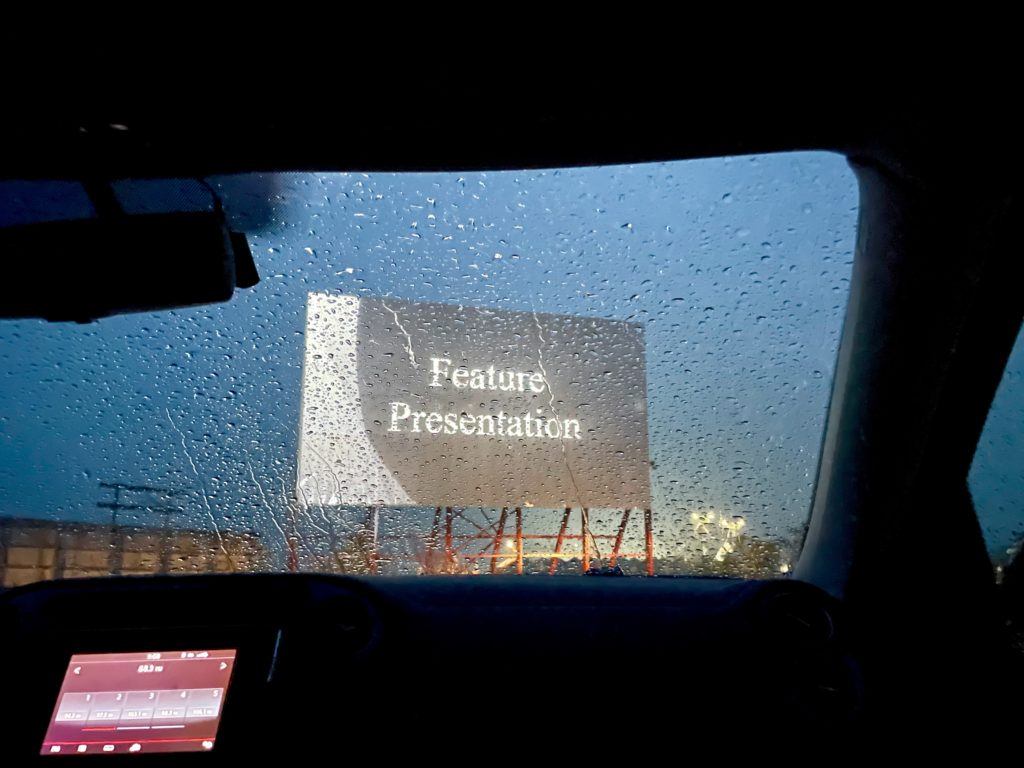 I headed to the Stardust Drive-In Theatre about 45 minutes before the movie started to find the best spot, buy popcorn, and get comfortable. Even though it was raining at the beginning of the movie, I LOVED the experience. There was something so retro and something so romantic about it all, and I would go back in a heartbeat. Suicide Squad 2 was playing, and it was very fun to watch it on the big screen.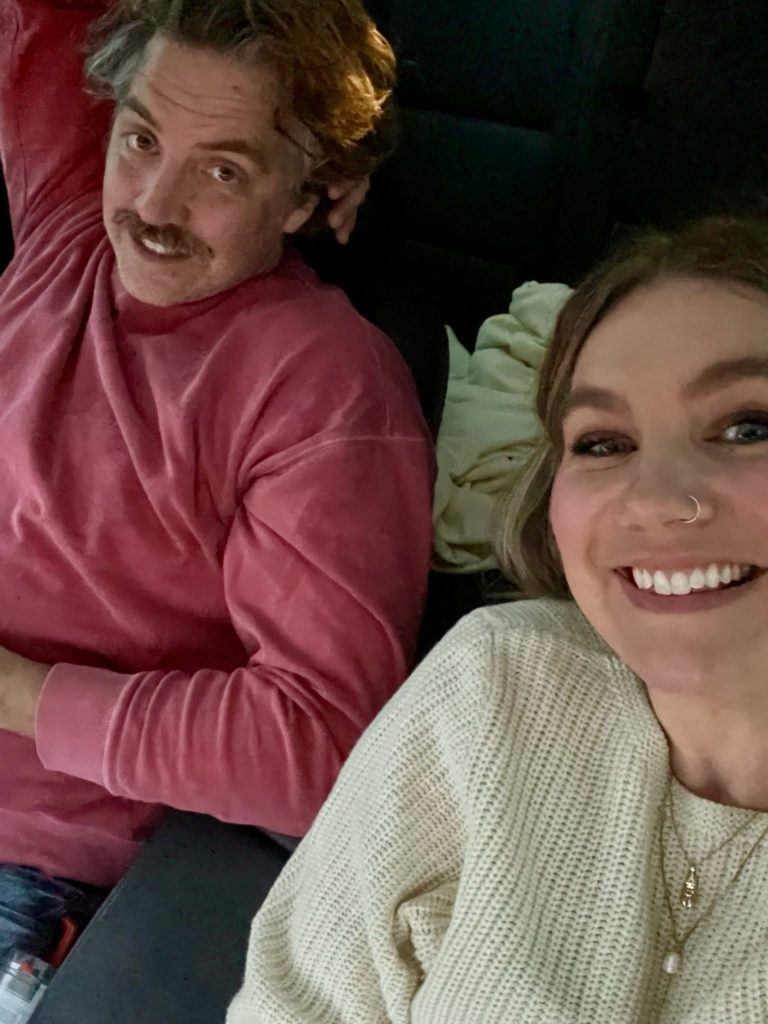 In fact, I've discovered my new favourite date night in Manitoba: head to Charley B's in Winkler for burgers and shakes, then make your way to the drive-in in Morden for a late-night movie!
Take in the natural beauty of the area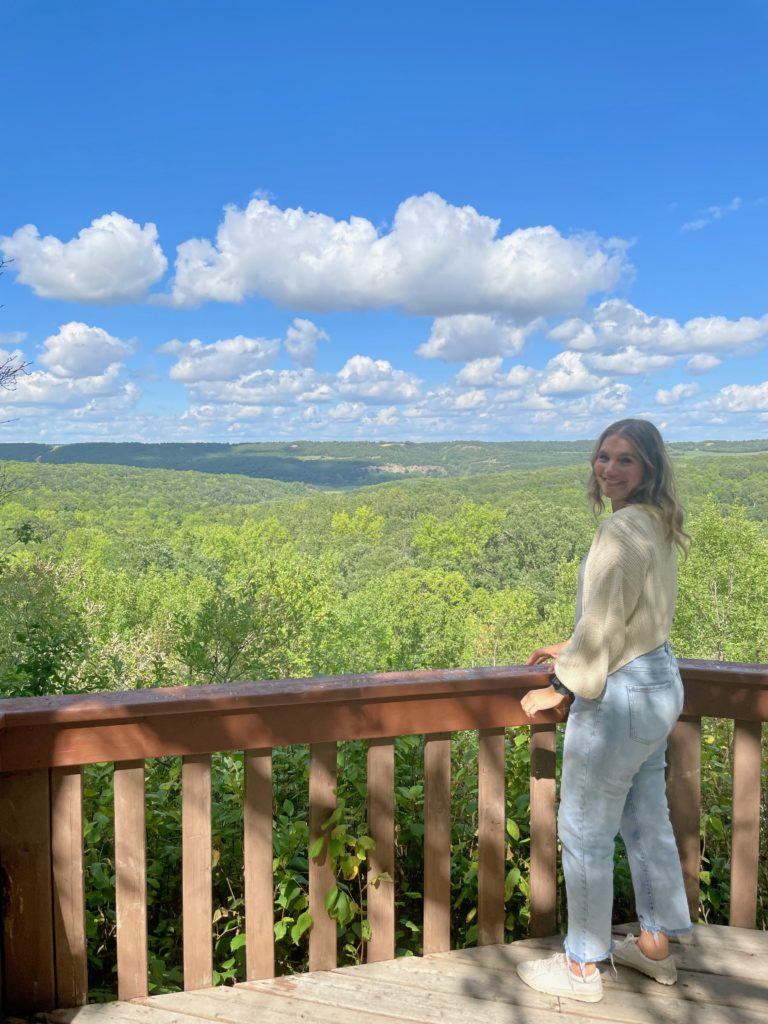 I'm continuously blown away by how beautiful Manitoba is, and the Pembina Valley was no different. I actually gasped when we drove around a corner and the valley stretched out before us! This is not the flat prairie landscape that I always thought encompassed all of Manitoba.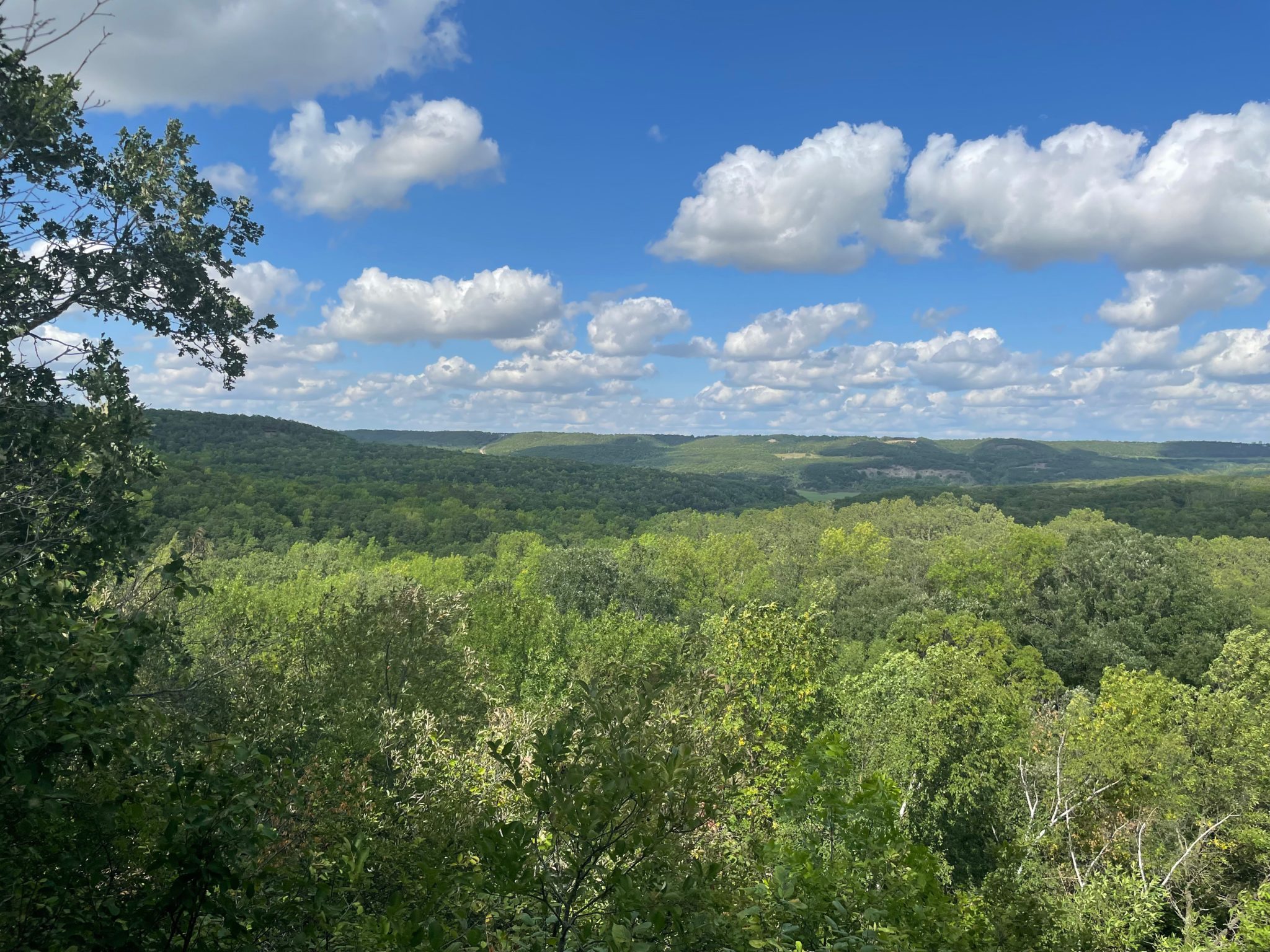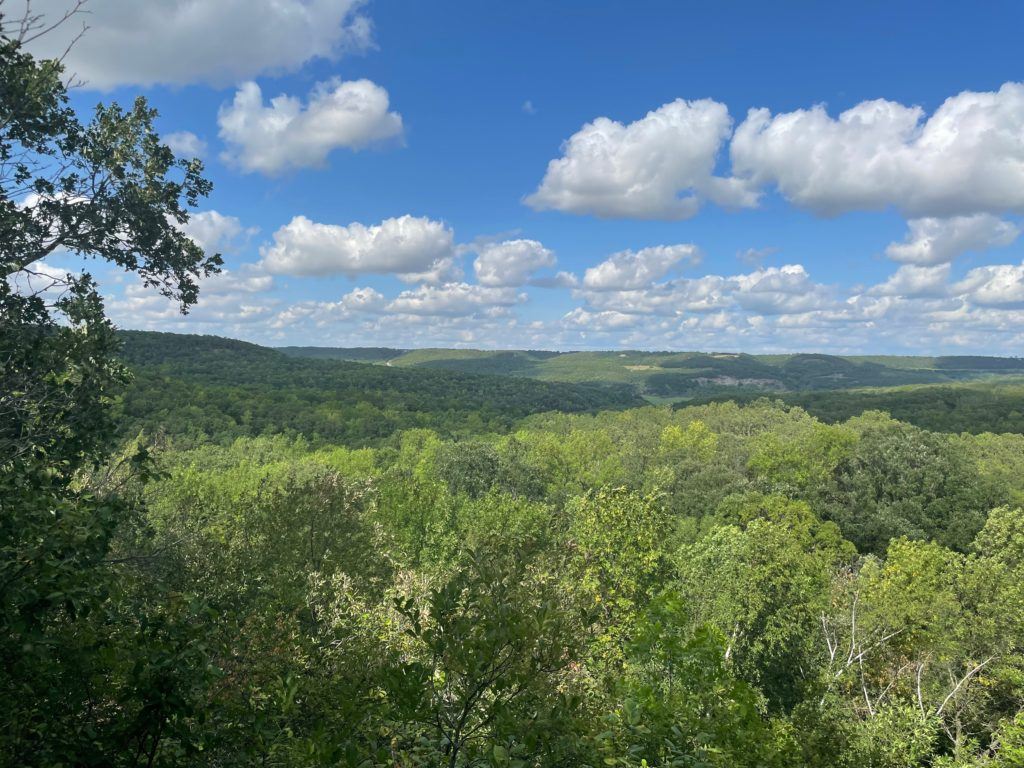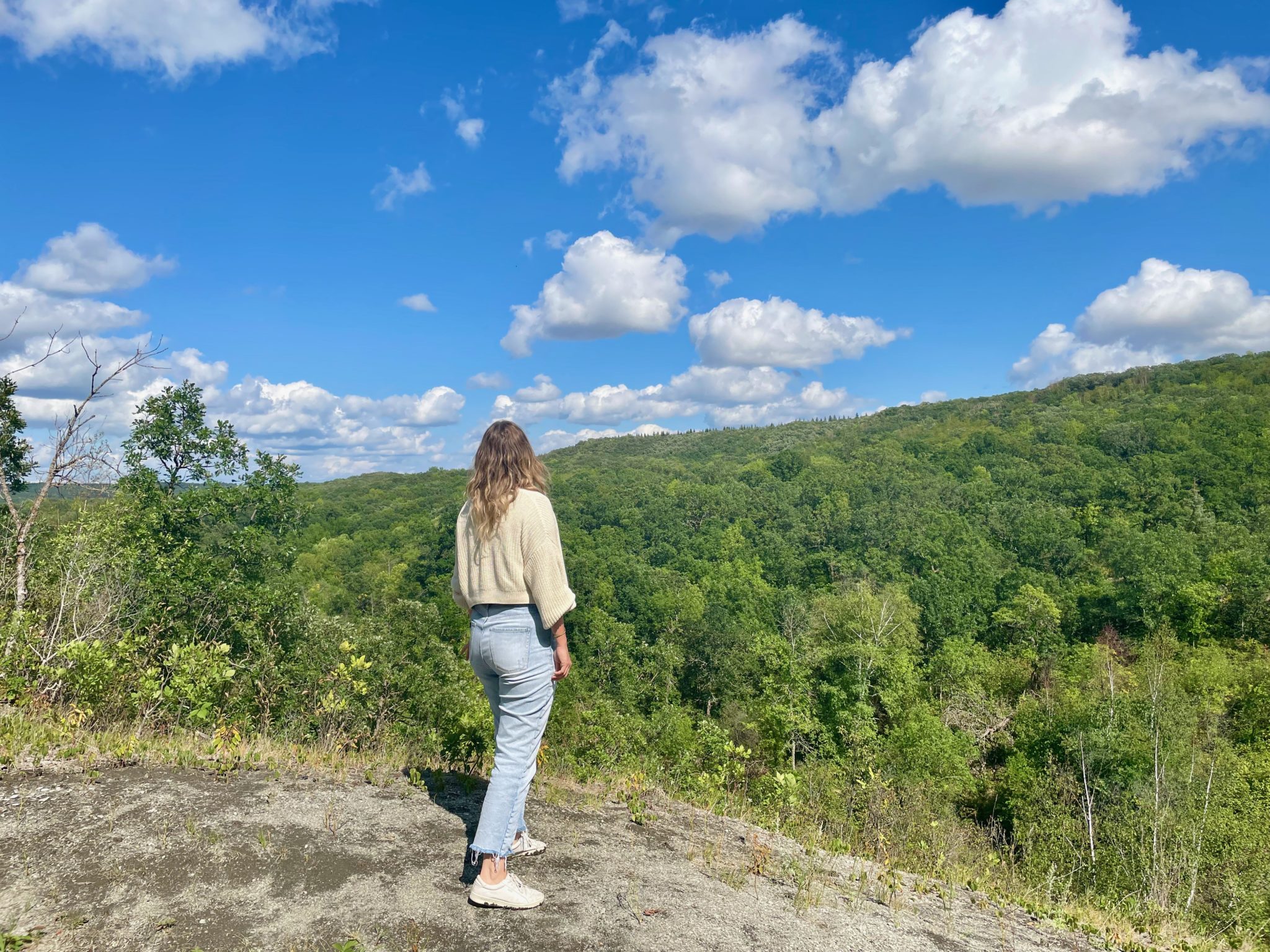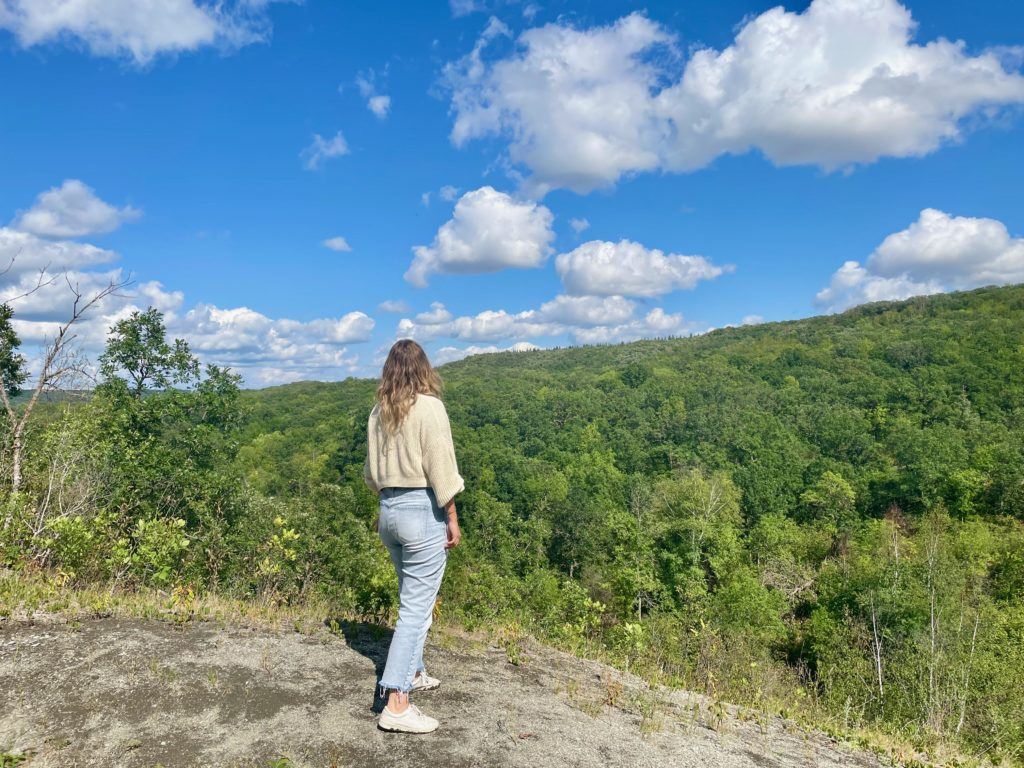 Morden-Winkler is an amazing base to explore as much of the Pembina Valley as possible. The Pembina Valley Provincial Park, for example, is only a short drive away, and you can have your fill of picnic spots, hiking trails, and lookouts over the valley from there.
Other things to do in Morden-Winkler
So what else is there to do in Morden-Winkler?
-Head to Morden's Minnewasta Golf and Country Club for a round of golf and/or to take advantage of the beautiful patio overlooking the course.
-Make a night out of going to VB's Entertainment in Winkler for mini-golf, bowling, and a meal at the famed King Pinz Pub.
-Shop at one of the local spots, including Willow Creek Curated for home goods (Winkler), Copper and Sparrow or Dilis Boutique for one-of-a-kind clothes (Winkler), and homegrown beauty products and cosmetics at Pure Anada (Morden).
Essential information about Morden-Winkler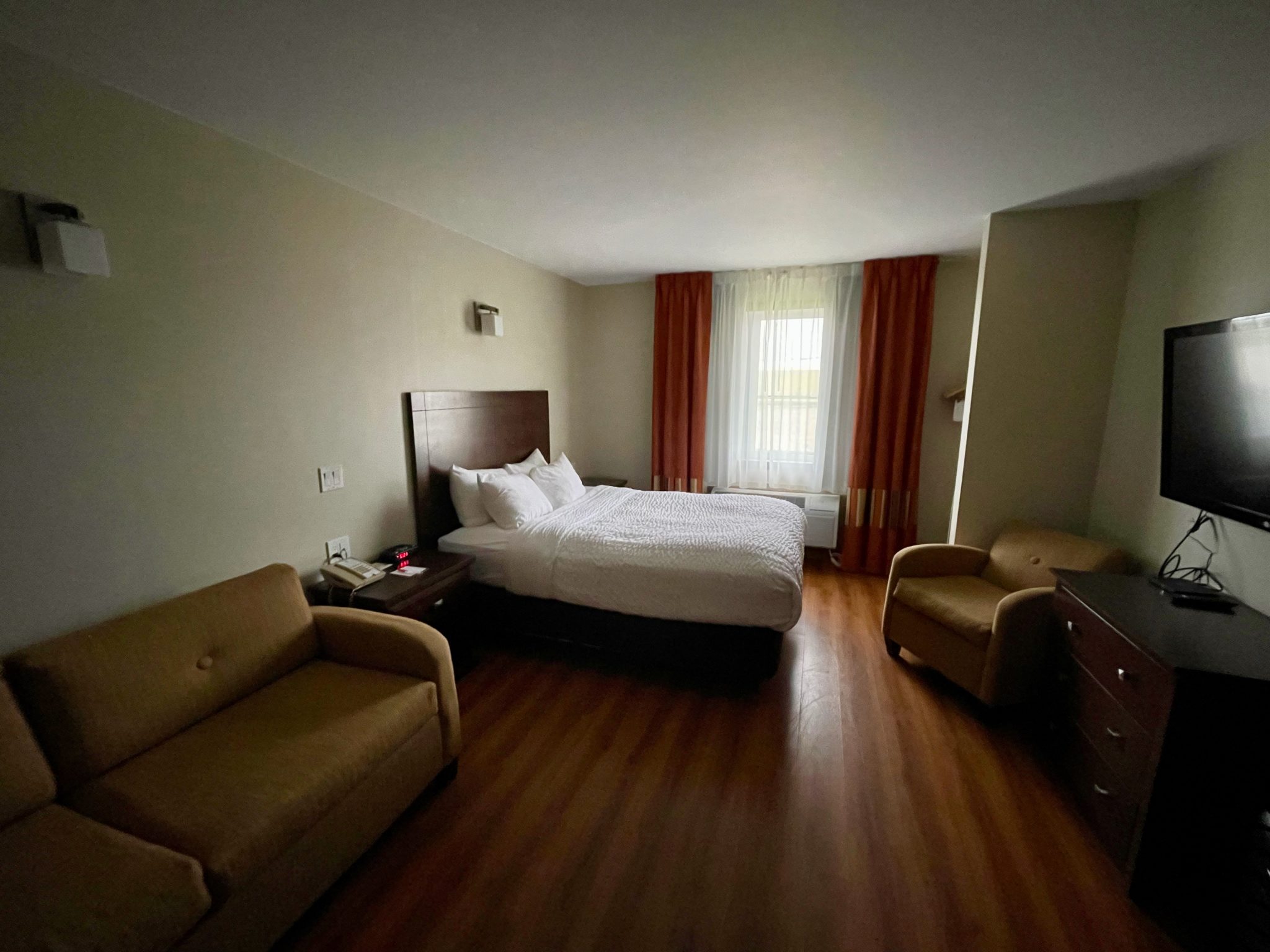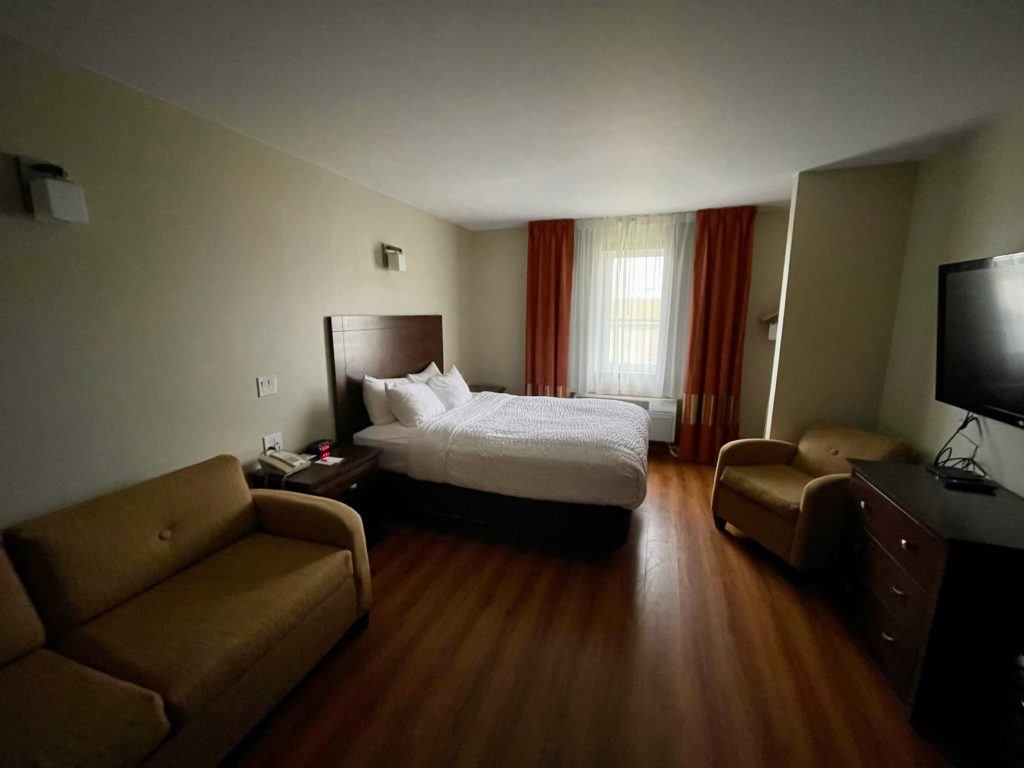 There are plenty of places to stay in Morden-Winkler. I personally stayed at the Days Inn and Suites by Wyndham in Winkler, which was very comfortable and convenient. A lot of the hotels have pools, making them fun for family stays.
I do recommend travelling by car to Morden-Winkler, as you'll want a car to travel between the cities. On their own, the cities are quite walkable, but to get to some of the farther destinations you'll need to drive.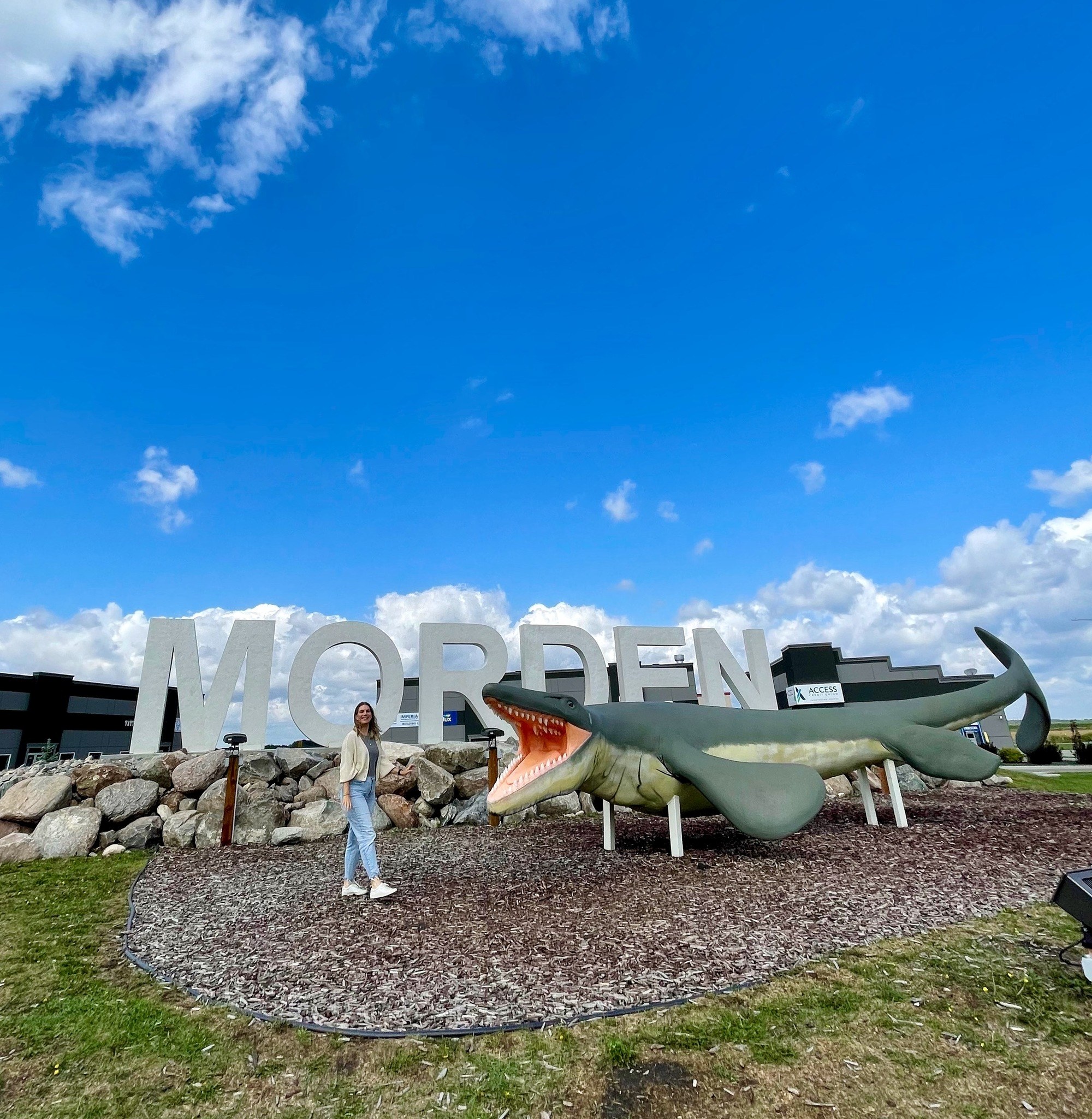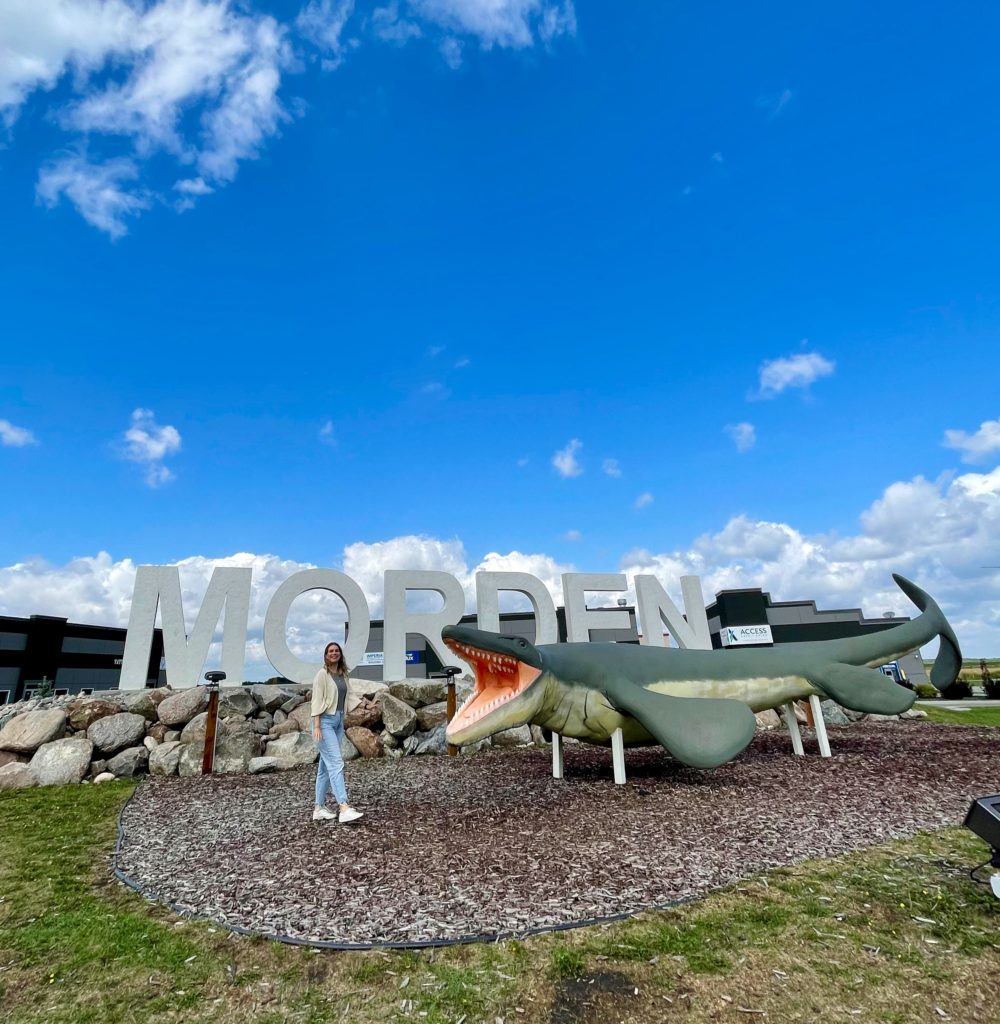 Every time I travel around one of these new-to-me spots in Manitoba, I fall deeper in love with the province I call home. Although it took me a long time to finally spend time in Morden-Winkler, I know I'll be spending a lot more time there in the future.
Have you ever been to Morden-Winkler? Do you like exploring smaller cities? Thank you to Explore Morden Winkler for hosting me!