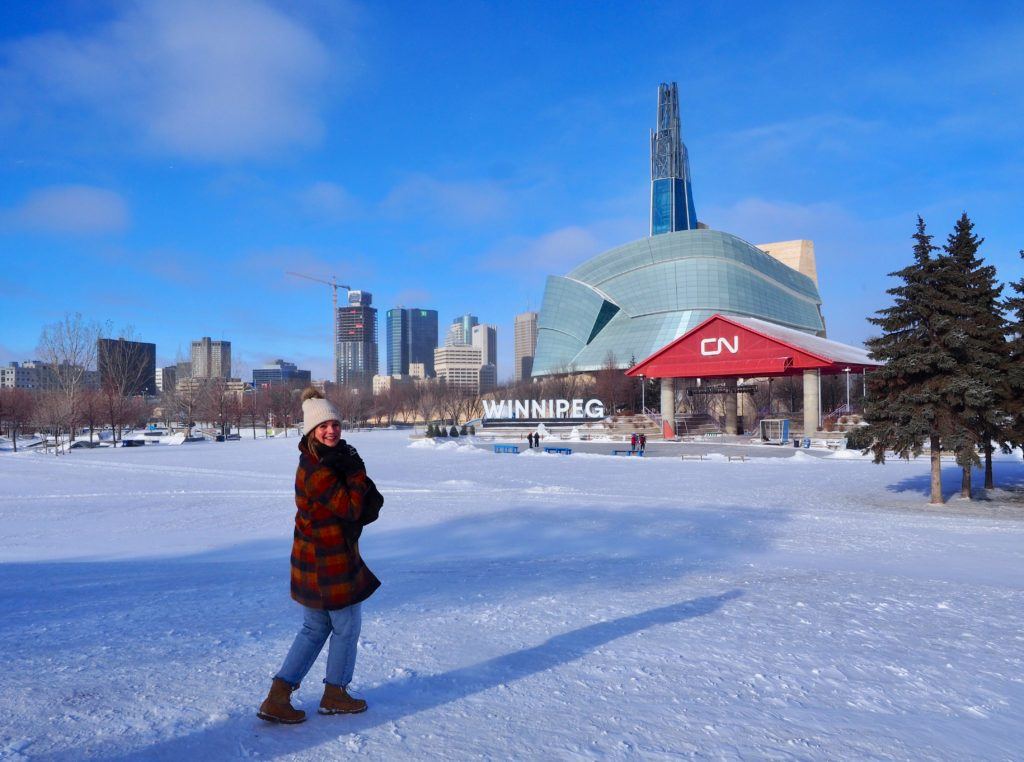 It's officially been one year since I've left Manitoba. I know I'm not alone in saying that I miss travelling; I miss trying new food, staying in hotels, walking around new cities and discovering as much as I can.
But with all of us sticking close to home, I knew I had to start thinking outside the box. As a travel writer and as someone who loves exploring new places, the past year has been all about looking inward. Looking closer. Looking in my own backyard.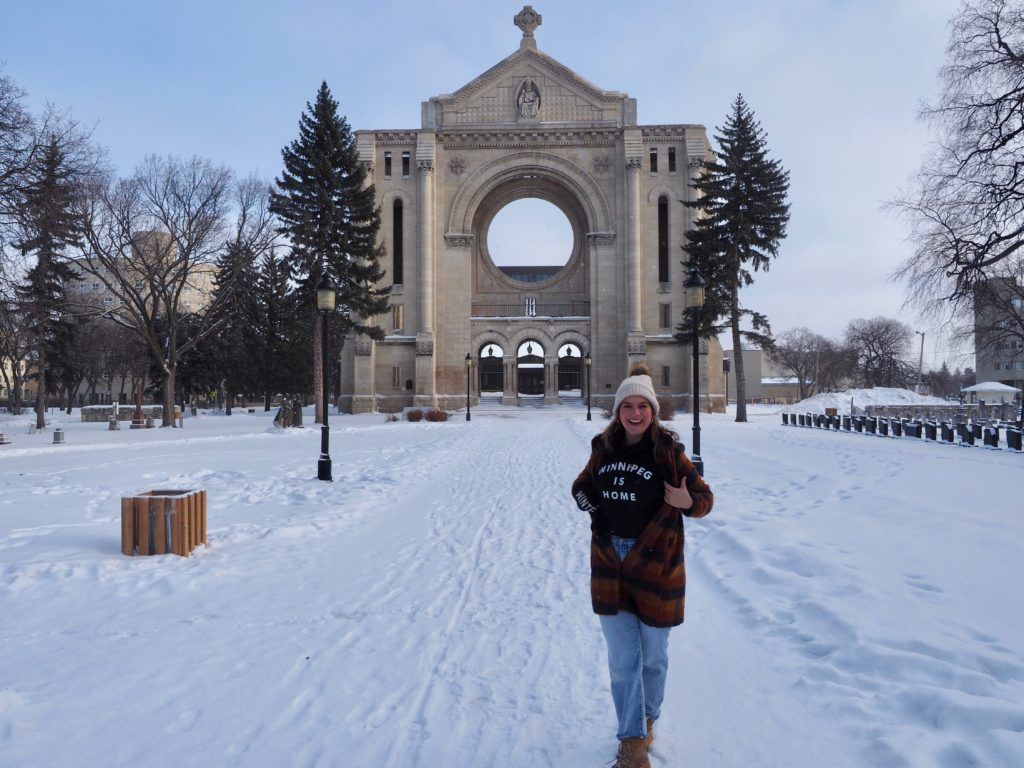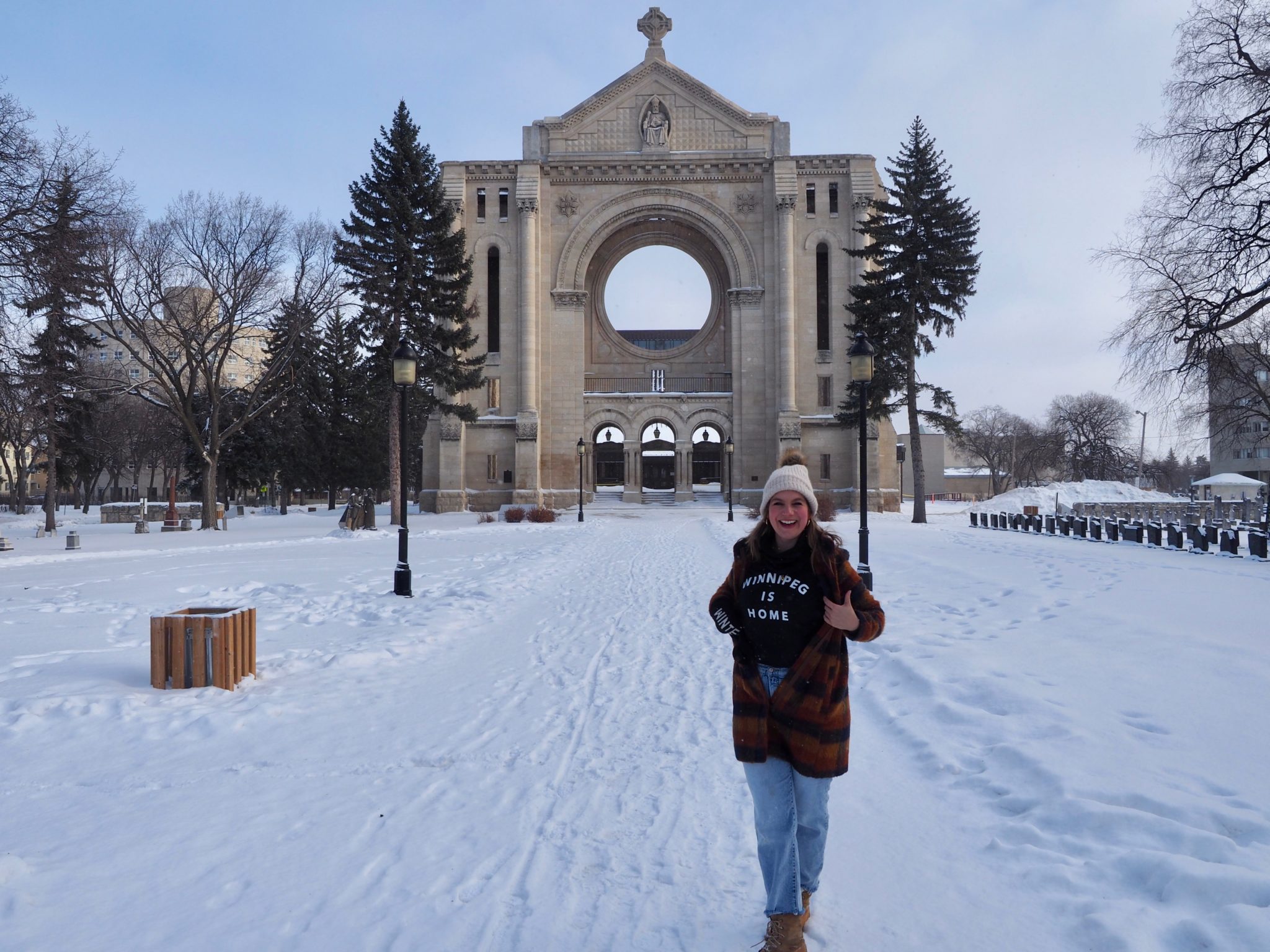 The past year has been tough, there's no doubt about that. For Jon and I, other than a few small road trips and camping excursions, most of our days for the past twelve months have looked very much the same: staying home. We play board games and watch TV and go for walks and FaceTime our friends, but there's no denying that it can feel a little, well… boring sometimes. We understand how privileged we are – it is a privilege to be able to say we're bored – but we did start to think about shaking it up.
With our anniversary coming up, as well as Valentine's Day just around the corner, we thought it was time to take a romantic staycation in Winnipeg. Because as much as we'd taken those road trips and gone camping, there's something a little exhilarating about pretending you're tourists in your own hometown.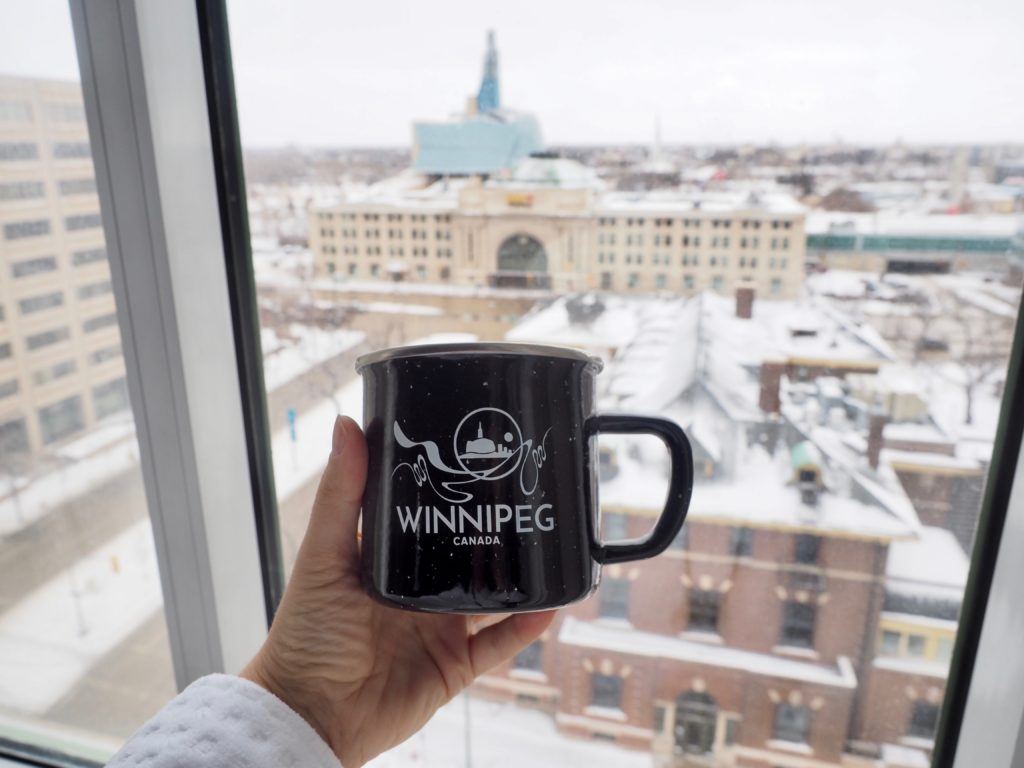 And here's the thing: I'd never stayed in a hotel in Winnipeg. I'd never walked the urban loop. When I went on walks, I never thought to take my camera. It's amazing how we can spend weeks researching a destination, visit dozens of sightseeing spots abroad, and relish in the tourist experience in a new place… but not think about doing it in our own hometown.
We gave ourselves 24 hours in Winnipeg as tourists, choosing the things we love doing the most: exploring outside, eating delicious food, and, of course, and relaxing. Thankfully, we have family members who absolutely love dog sitting for us, so we packed a small bag, dropped Lazlow and Dottie off at my dad's, and set out on a little local adventure.
Without further ado, here's how we spent our romantic staycation in Winnipeg!
Snowshoe at FortWhyte Alive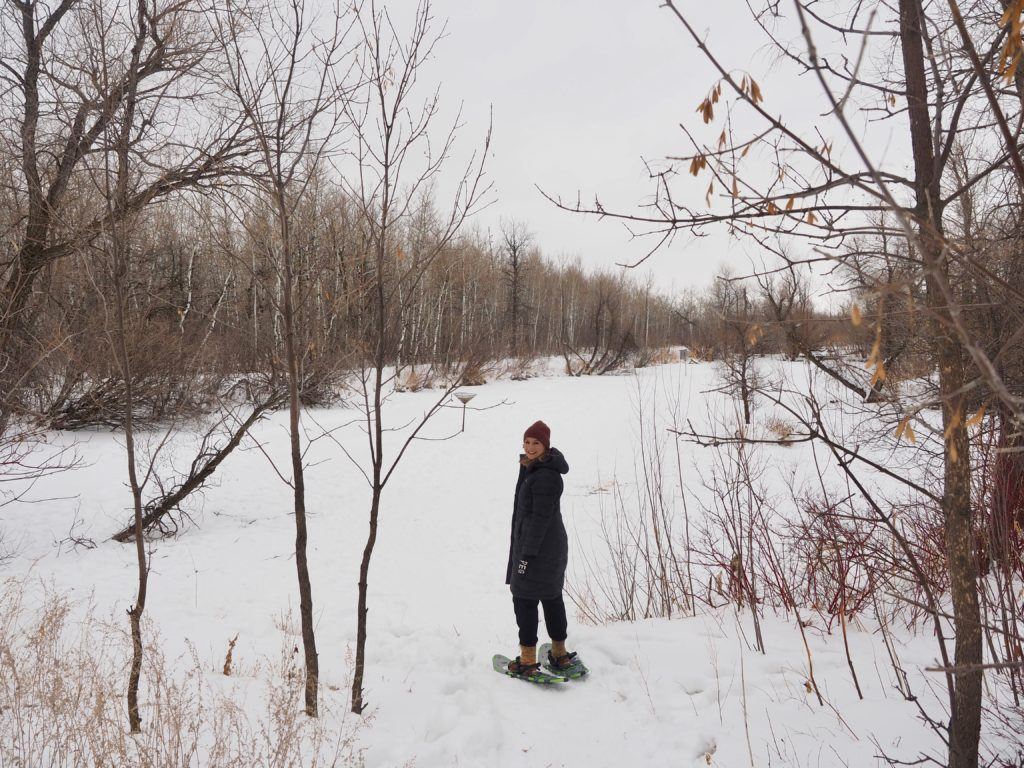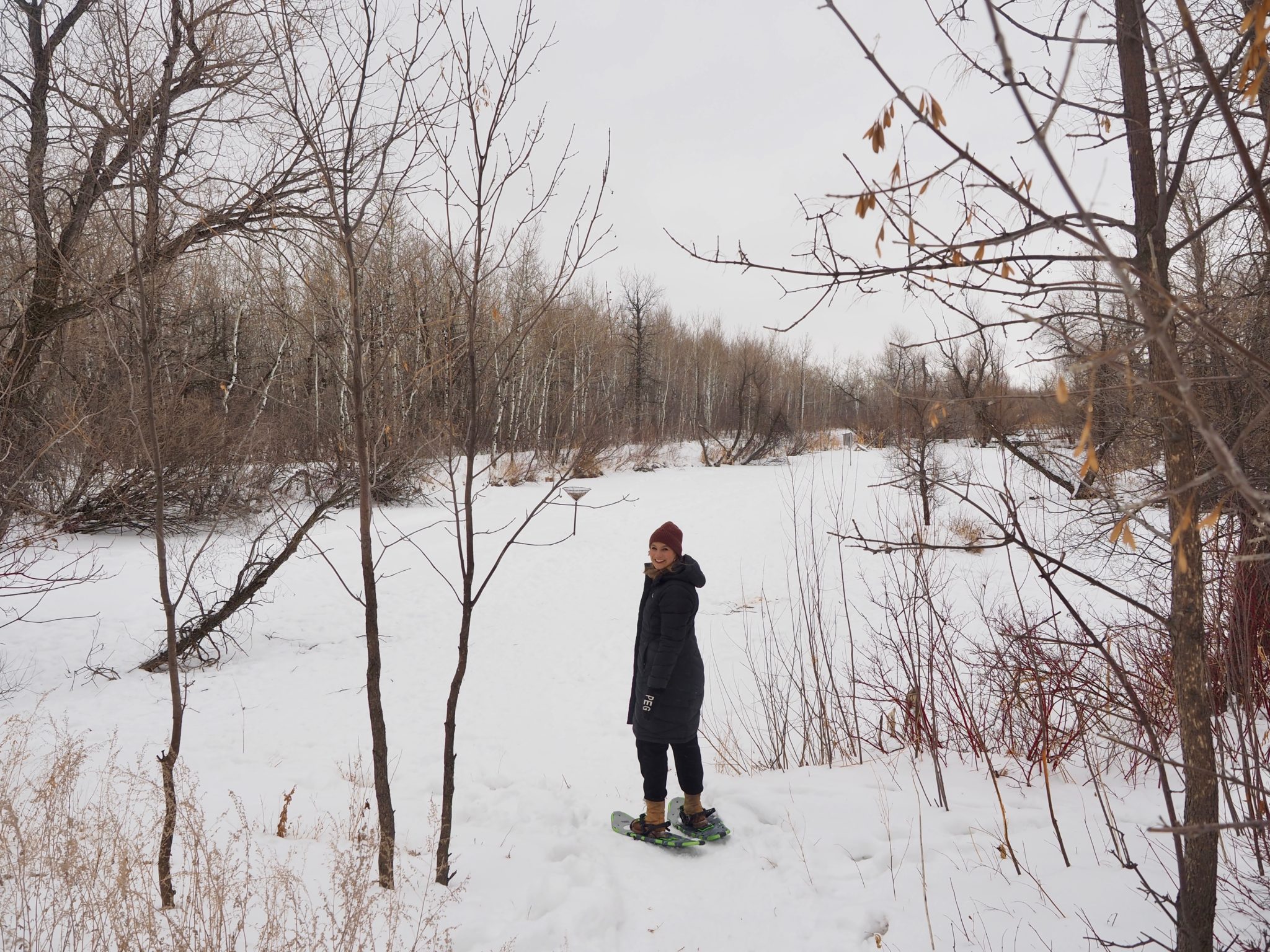 Jon and I wanted to go to FortWhyte Alive to watch the geese migration last year, but weren't able to score tickets. I was pretty disappointed; I hadn't been to Fort Whyte since I was a kid, and have such amazing memories from the centre.
As an educational centre that focuses on connecting people with nature, it was our number one spot for snowshoeing during our staycation. Still close to home, it instantly felt as though we were outside the city once we set off on our snowshoes down the trails; there was a quiet and a calm in the aspen forest that I felt I'd been missing for a while.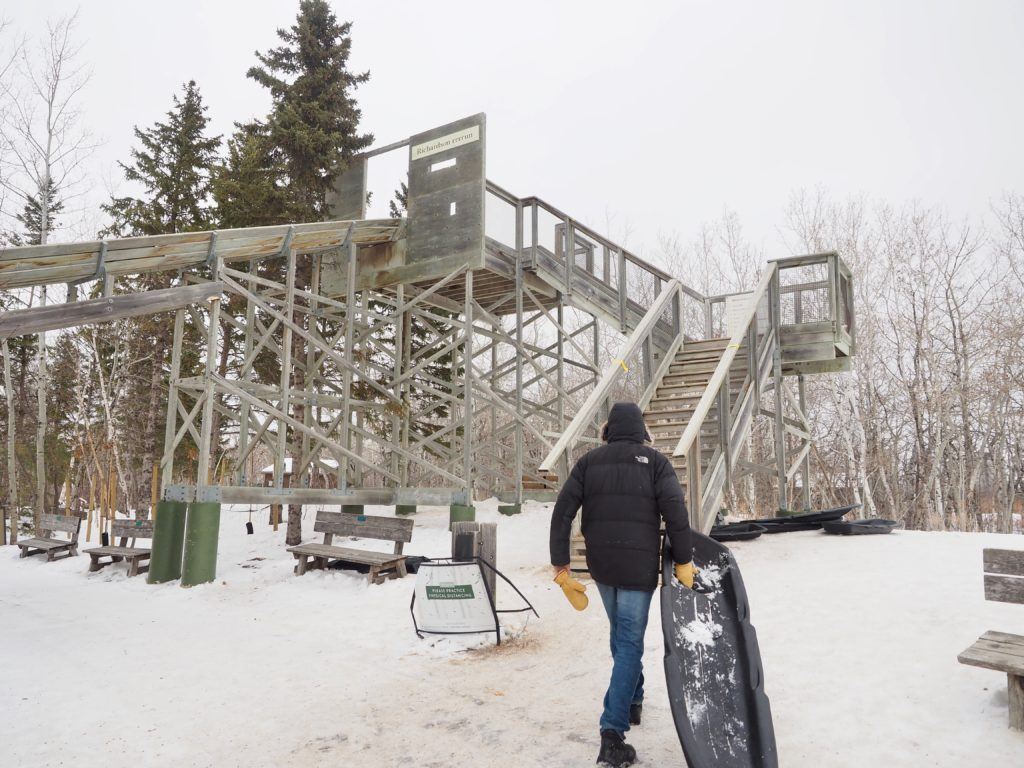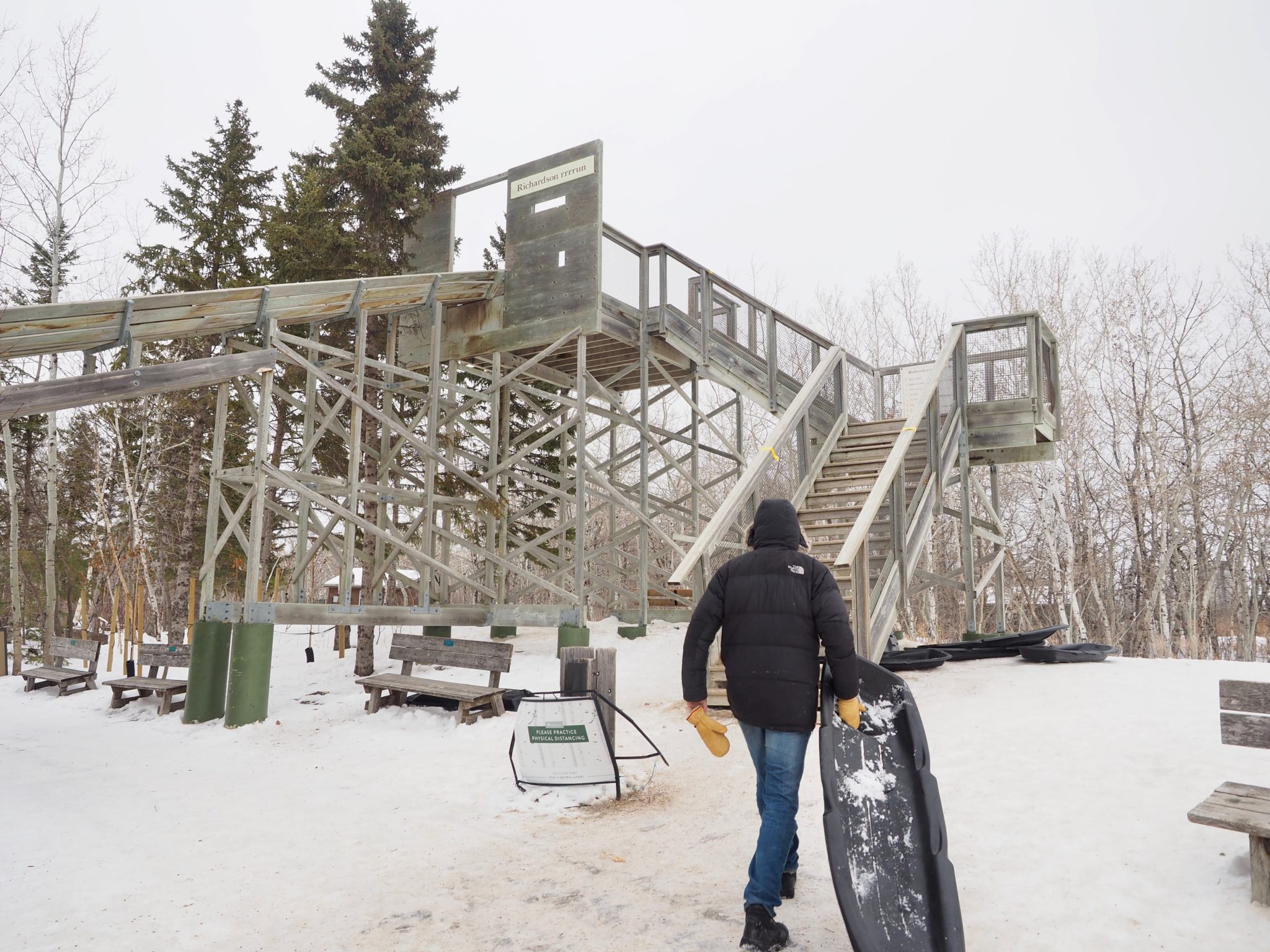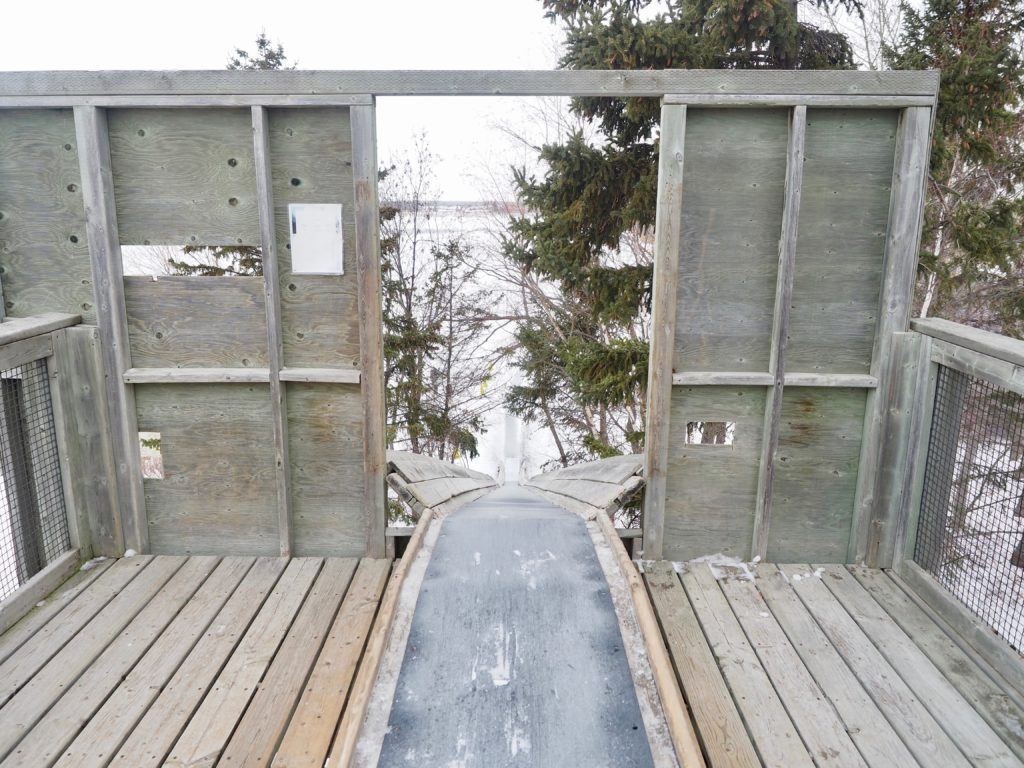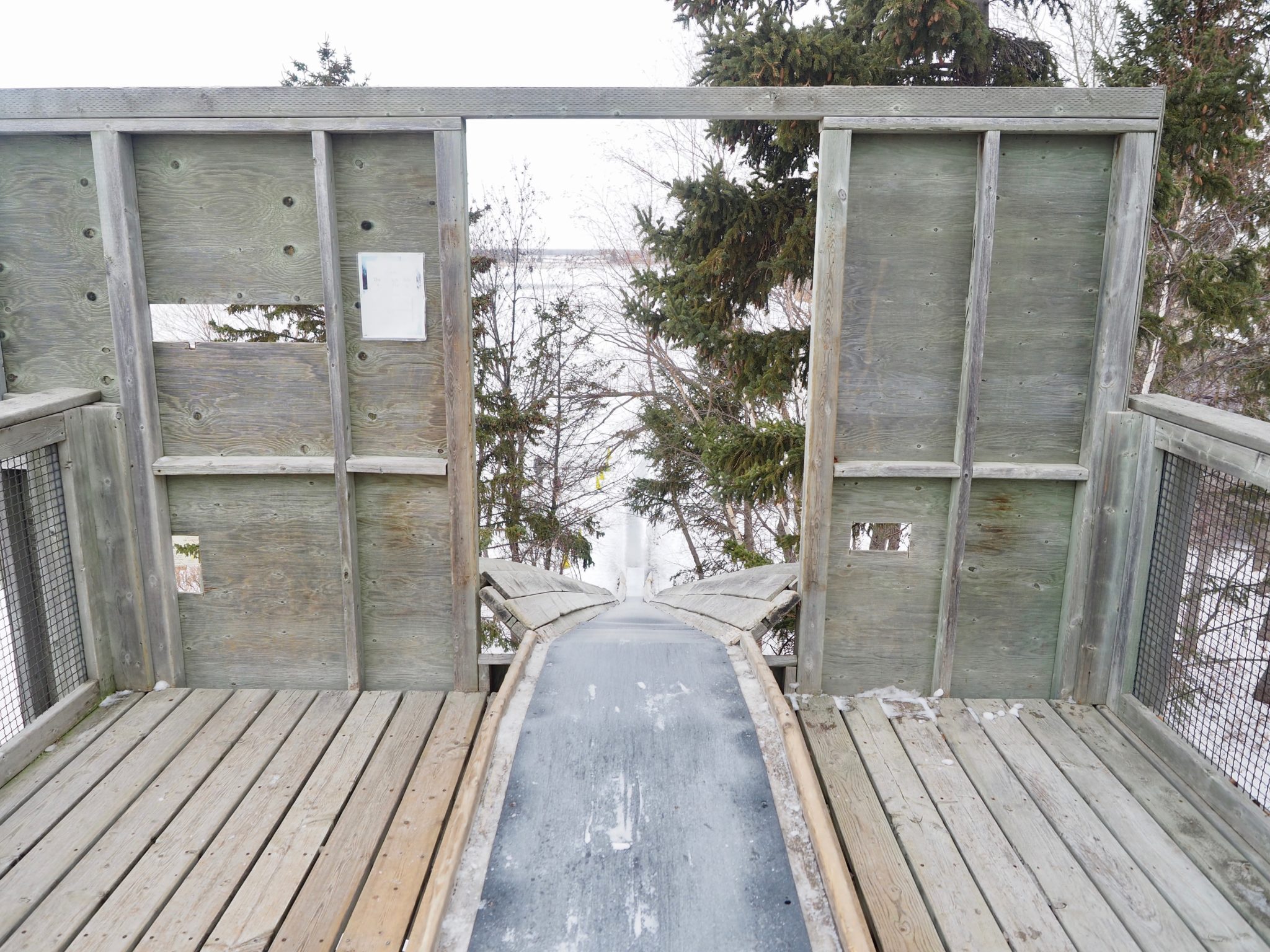 With tons of trails for cross-country skiing, snowshoeing, and walking, after our hour in amongst the trees I know we'll be heading back soon to FortWhyte Alive. There's also opportunities for wildlife watching (we saw a few deer, not to mention the bison in the distance!) as well as tobogganing… Jon and I braved the toboggan run together and it was way too much fun.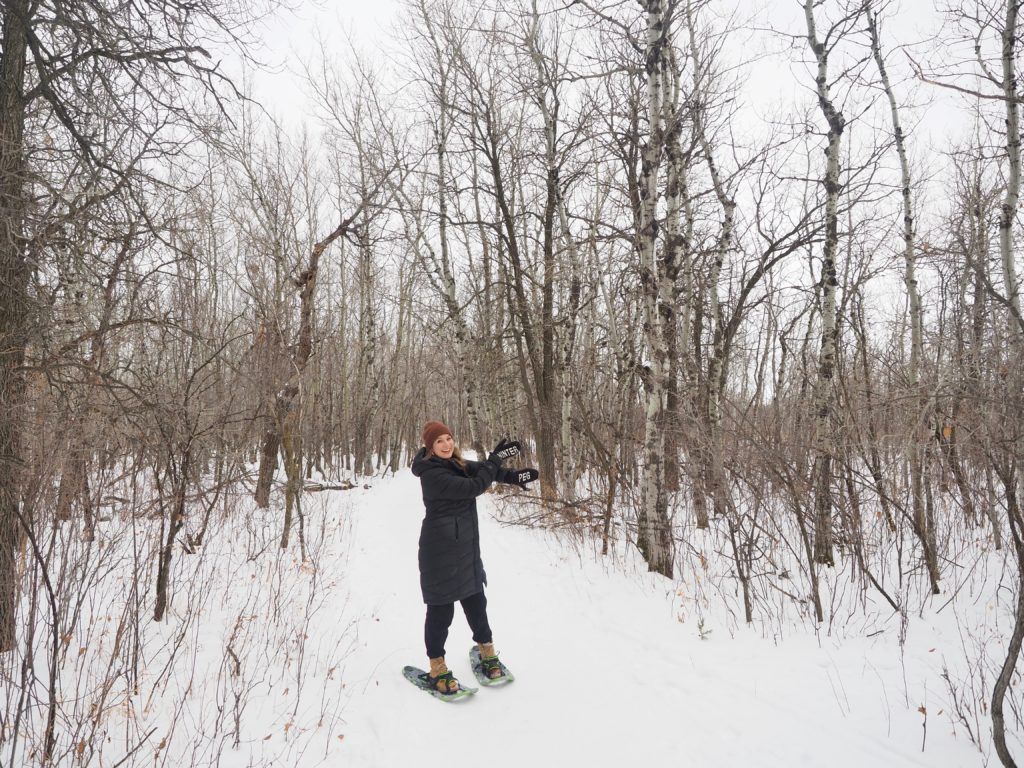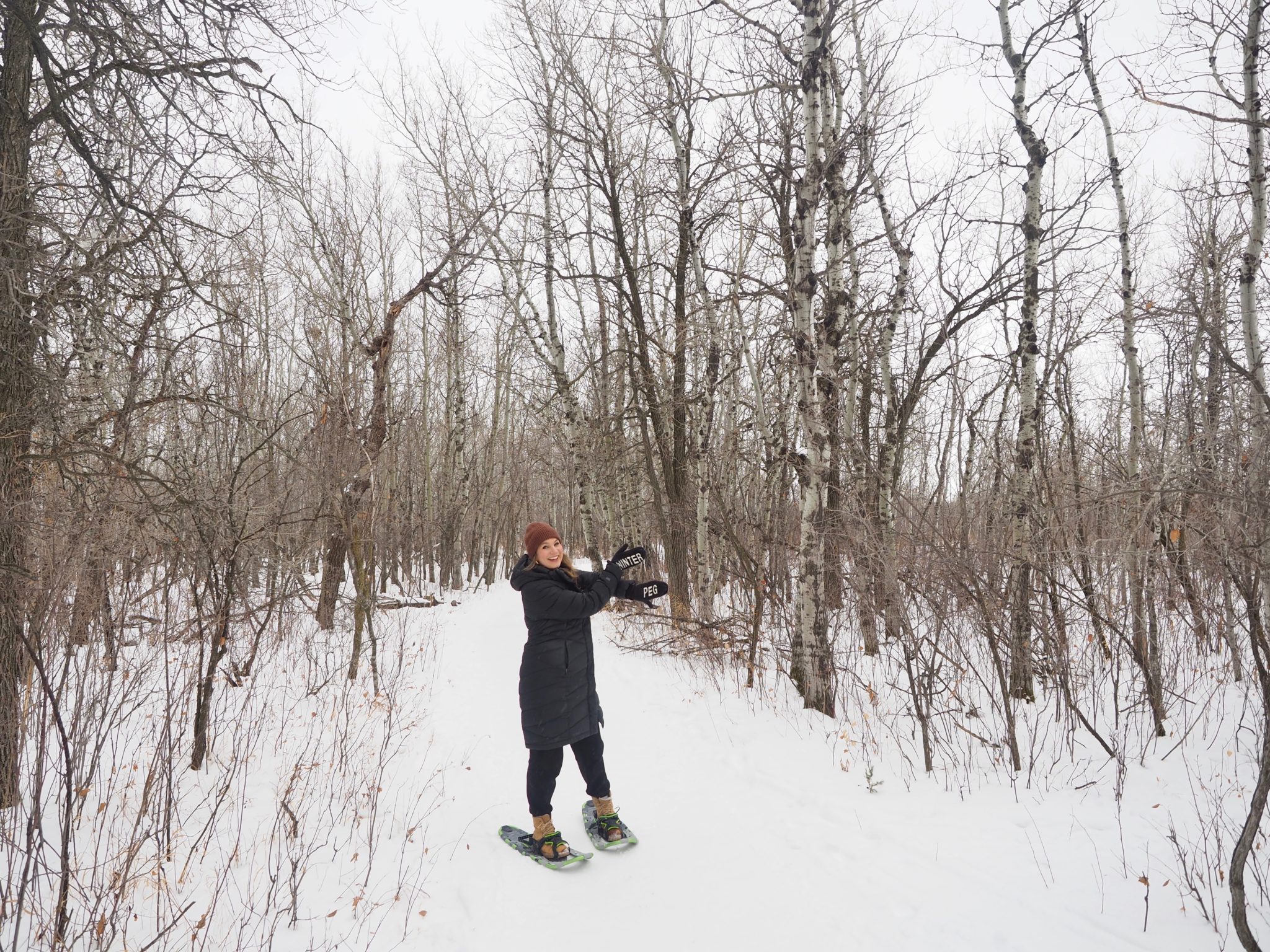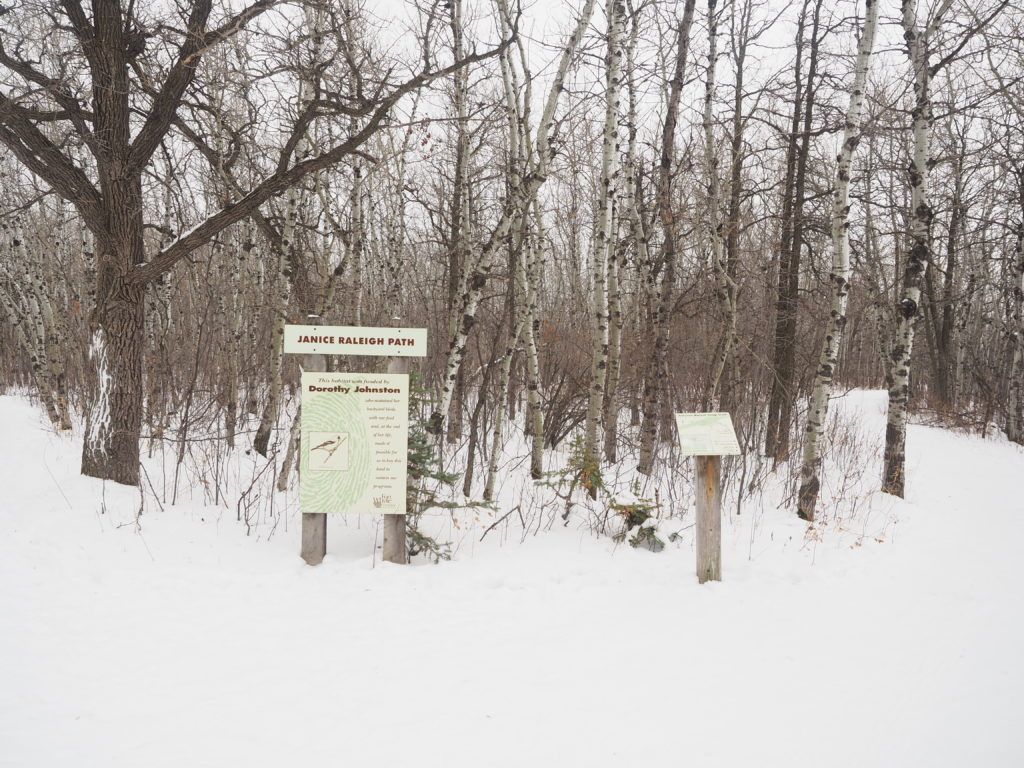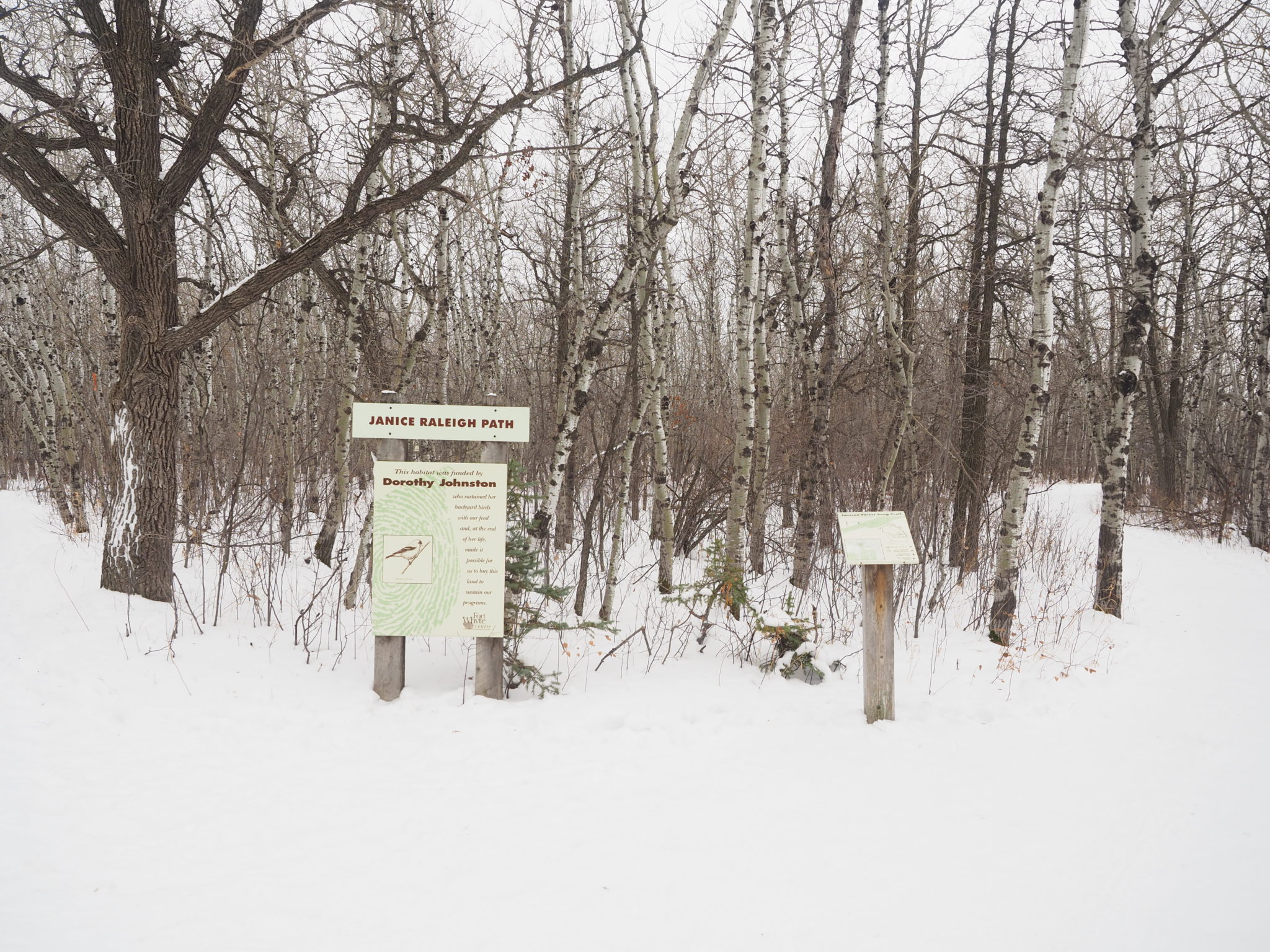 Please note that you have to bring your own equipment to FortWhyte, although toboggans are available on site! We own our snowshoes but you can rent winter gear from Icicle Garden and Wilderness Supply for the day.
Book a Romance Package from the Fort Garry Hotel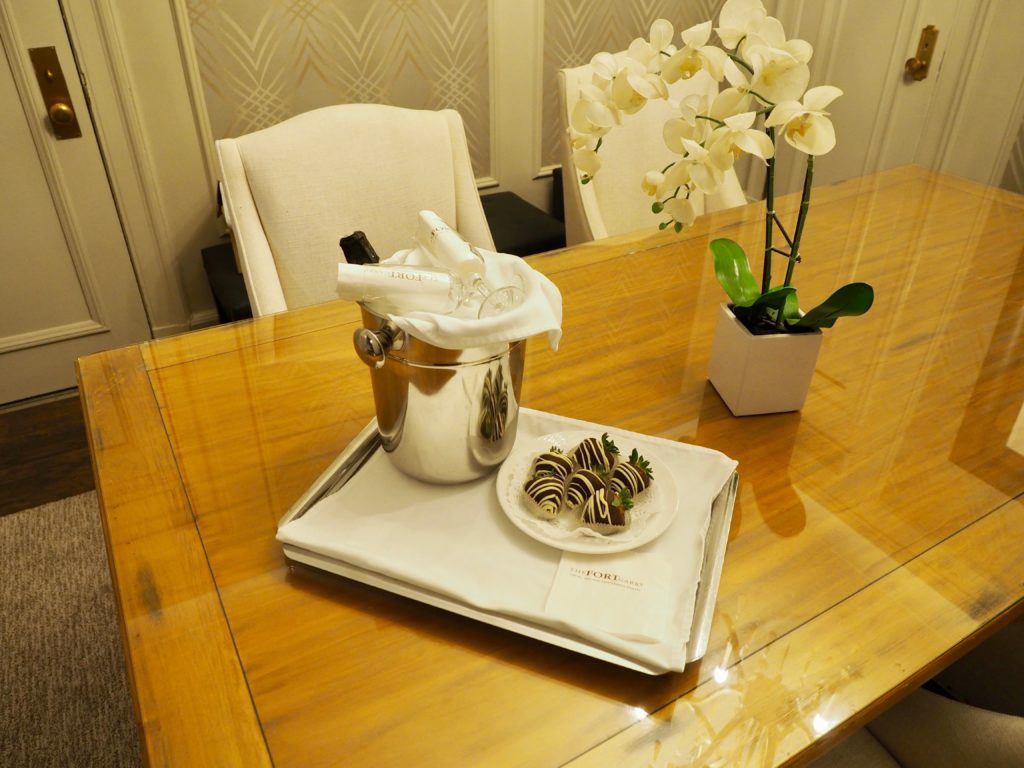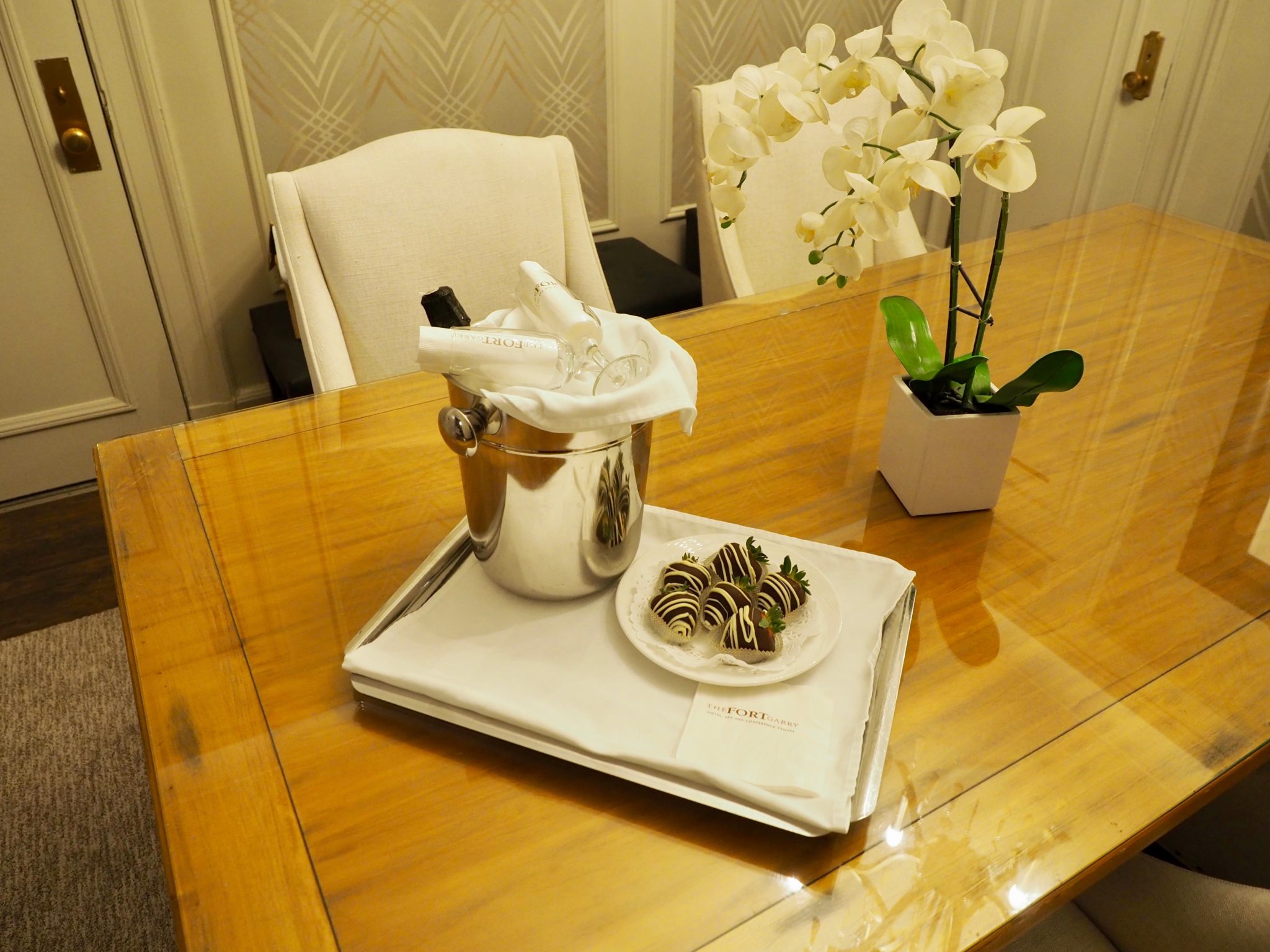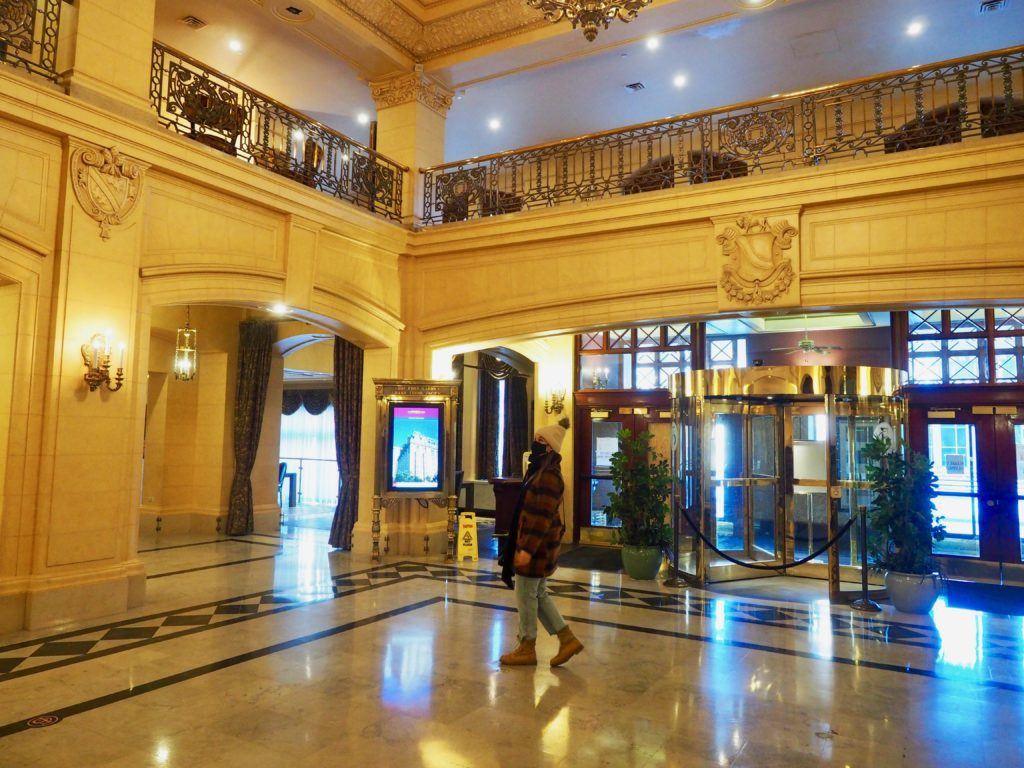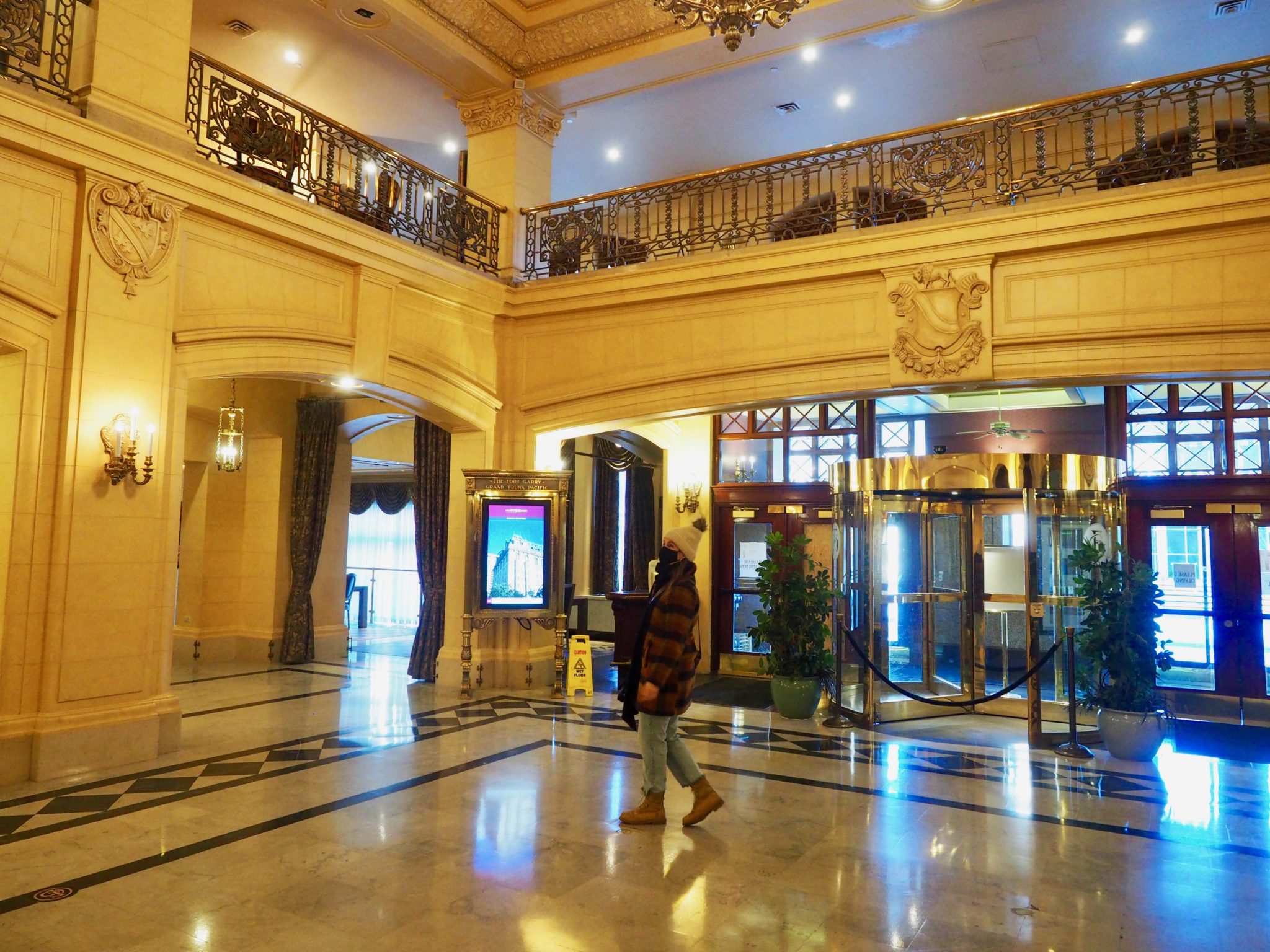 If you've driven through Winnipeg, chances are you've spotted the Fort Garry Hotel. In my opinion, it's one of our grandest and most beautiful buildings; it has always conjured elegance and sophistication to me with its majestic rooms and castle-like appearance.
And although I'd visited Ten Spa a few times (found, naturally, on the tenth floor of the hotel) and eaten in their lounge (they have THE BEST hot turkey sandwich in the city), I had never actually stayed at the hotel.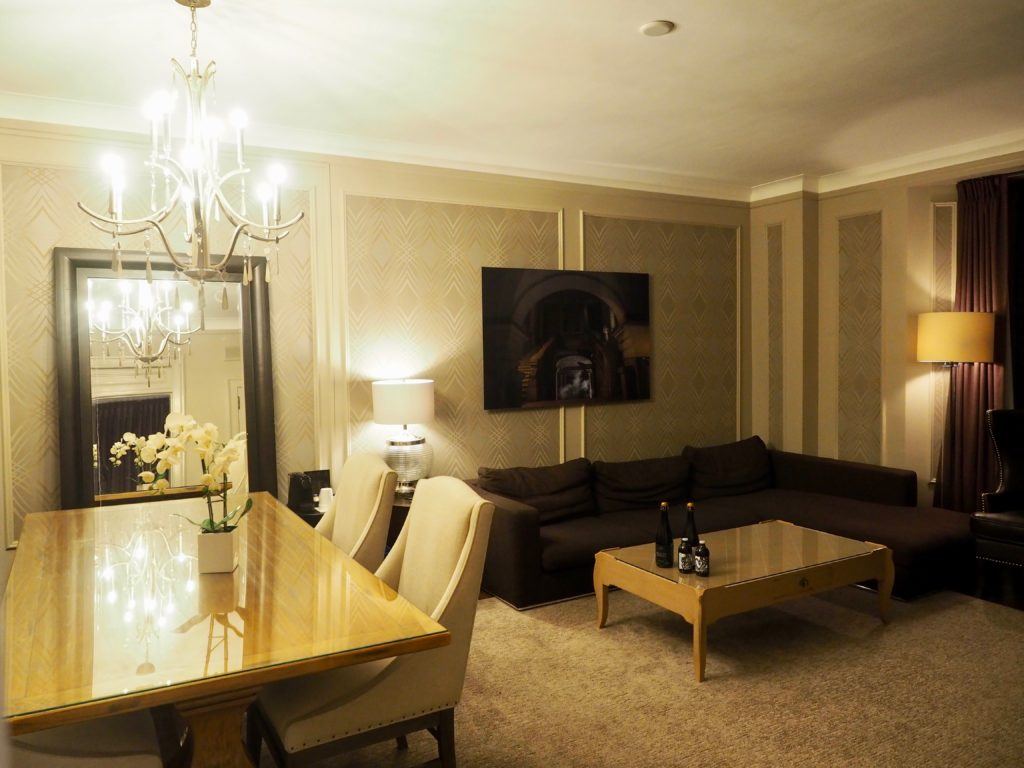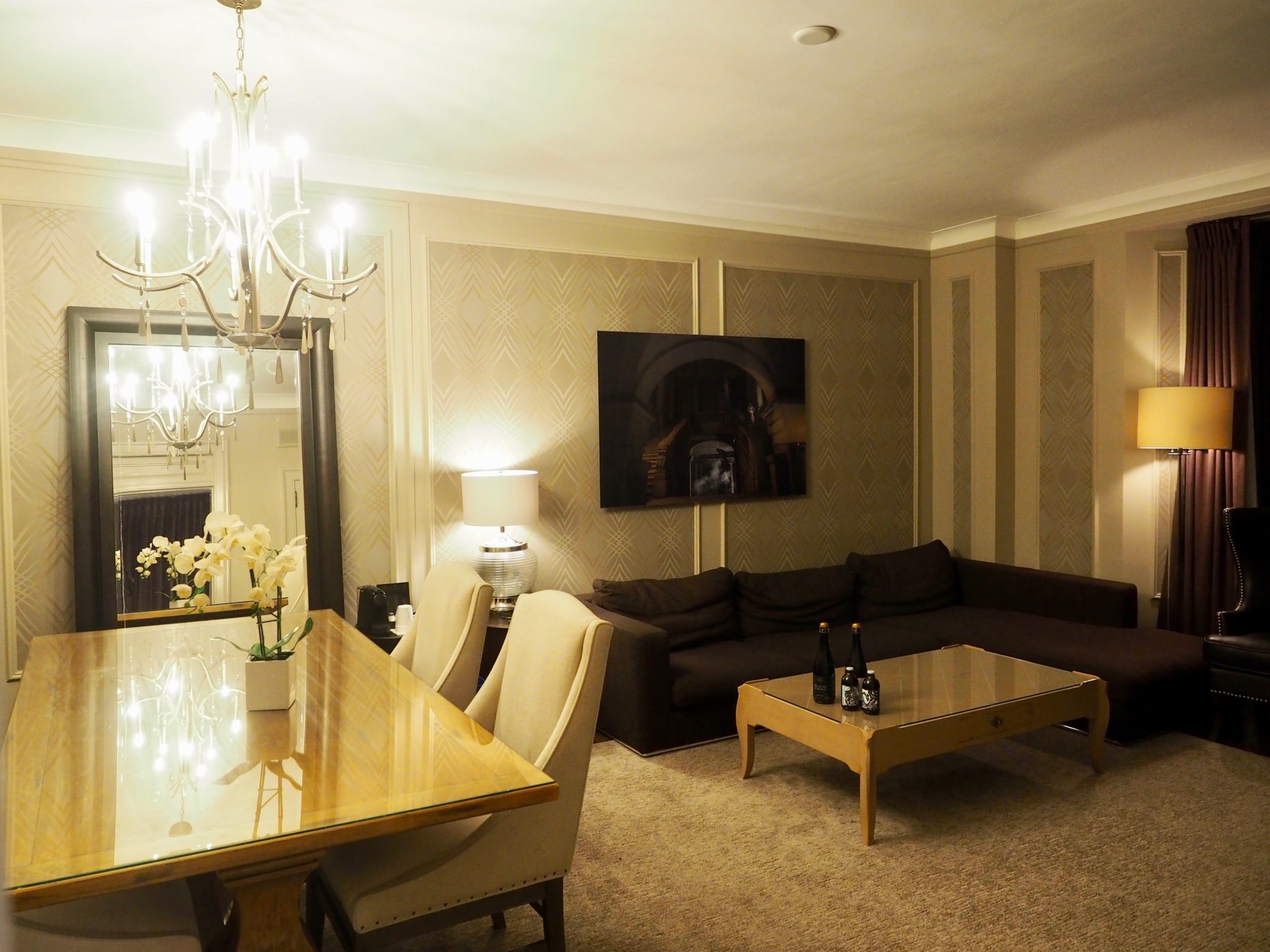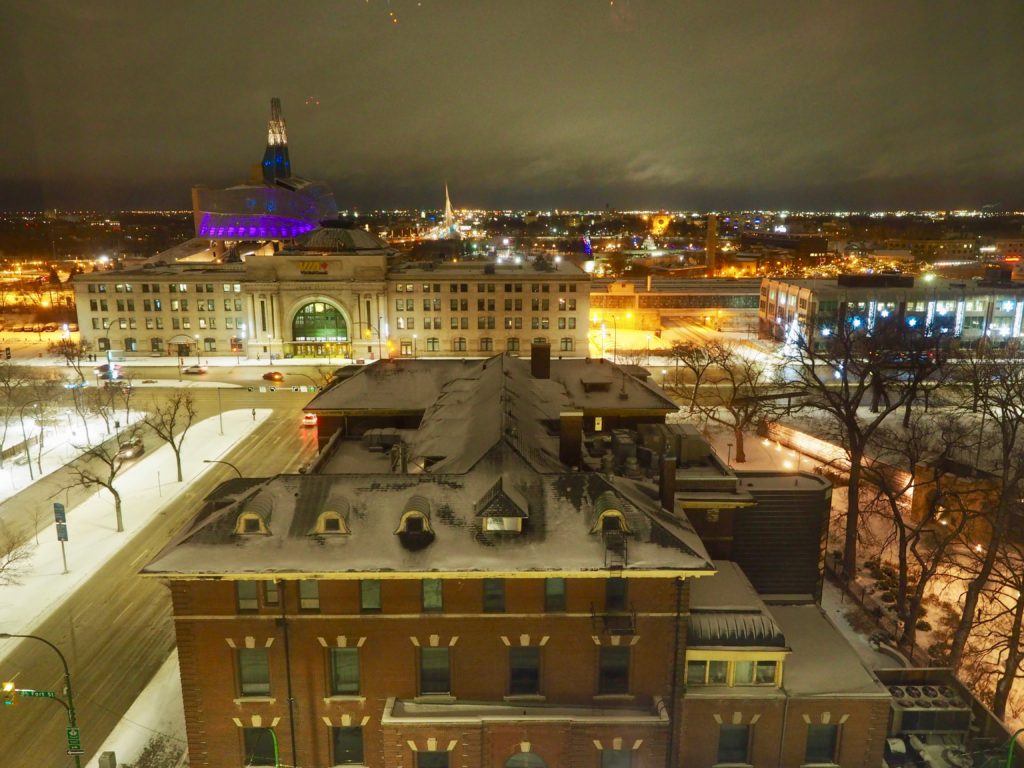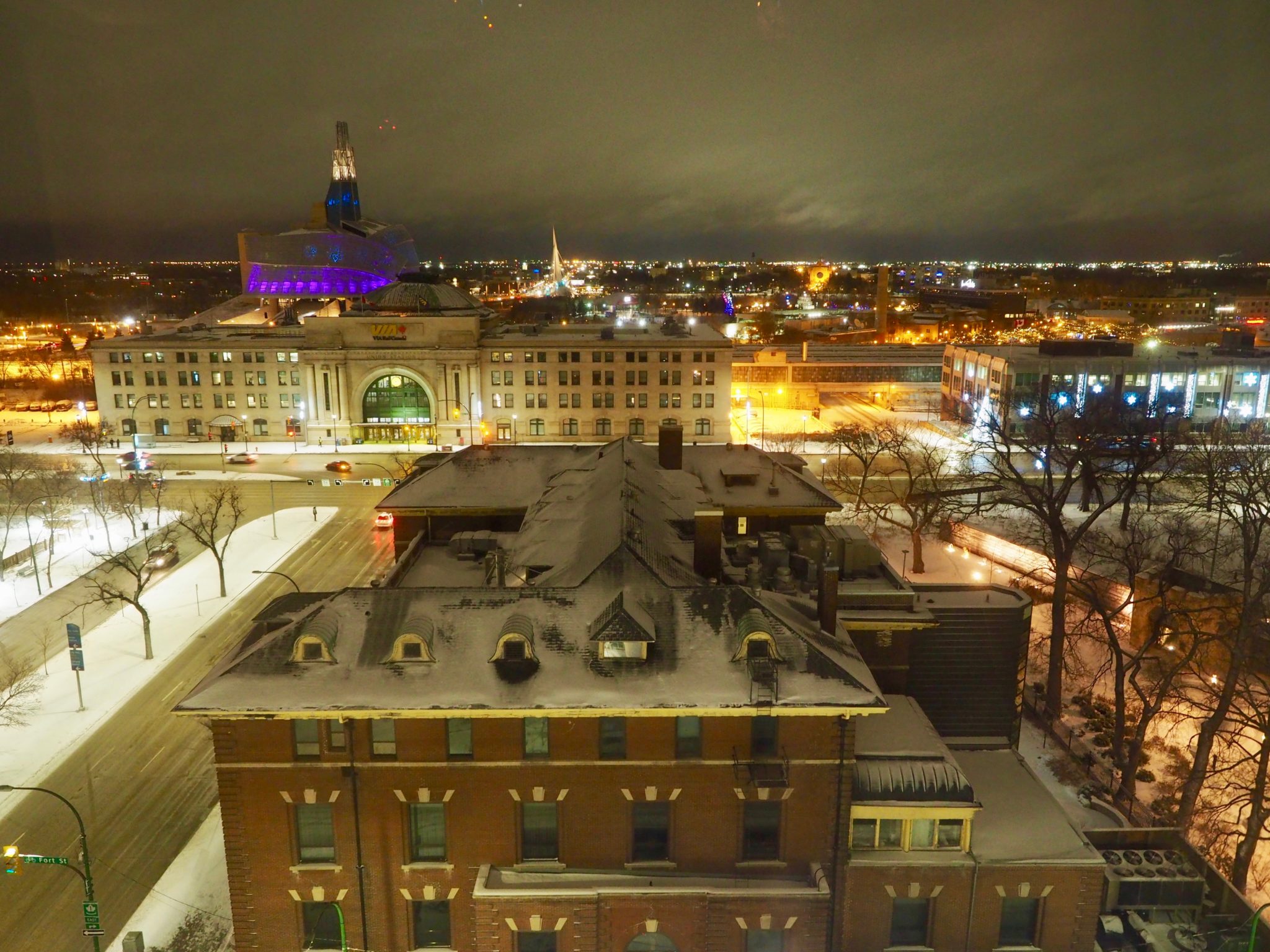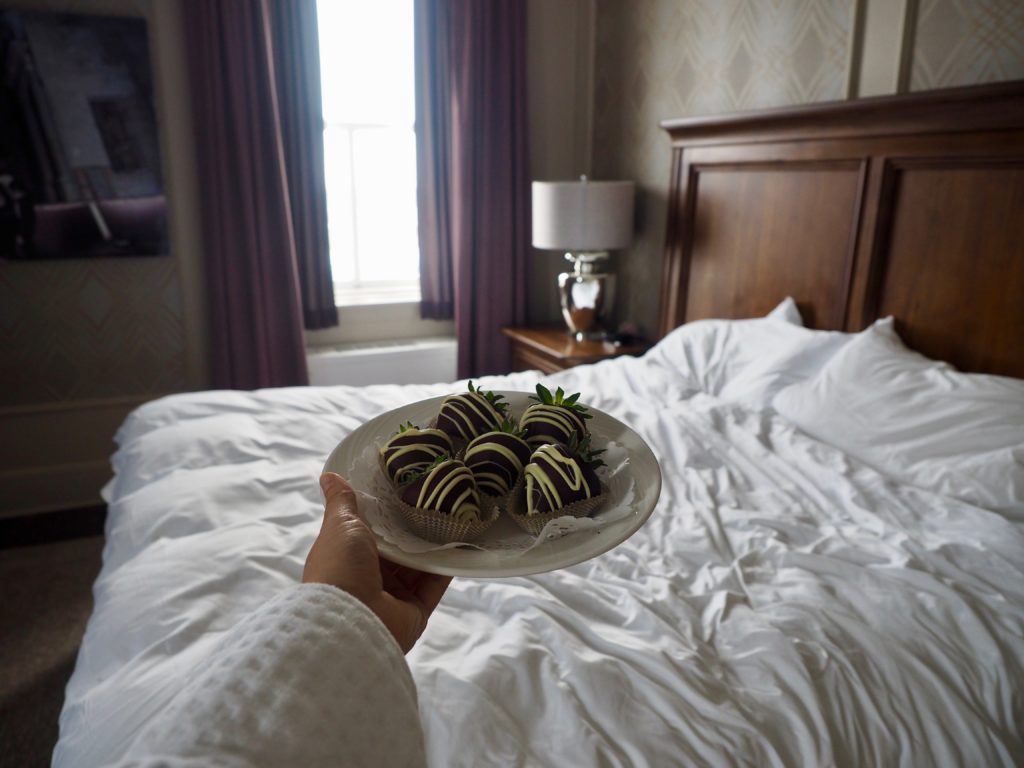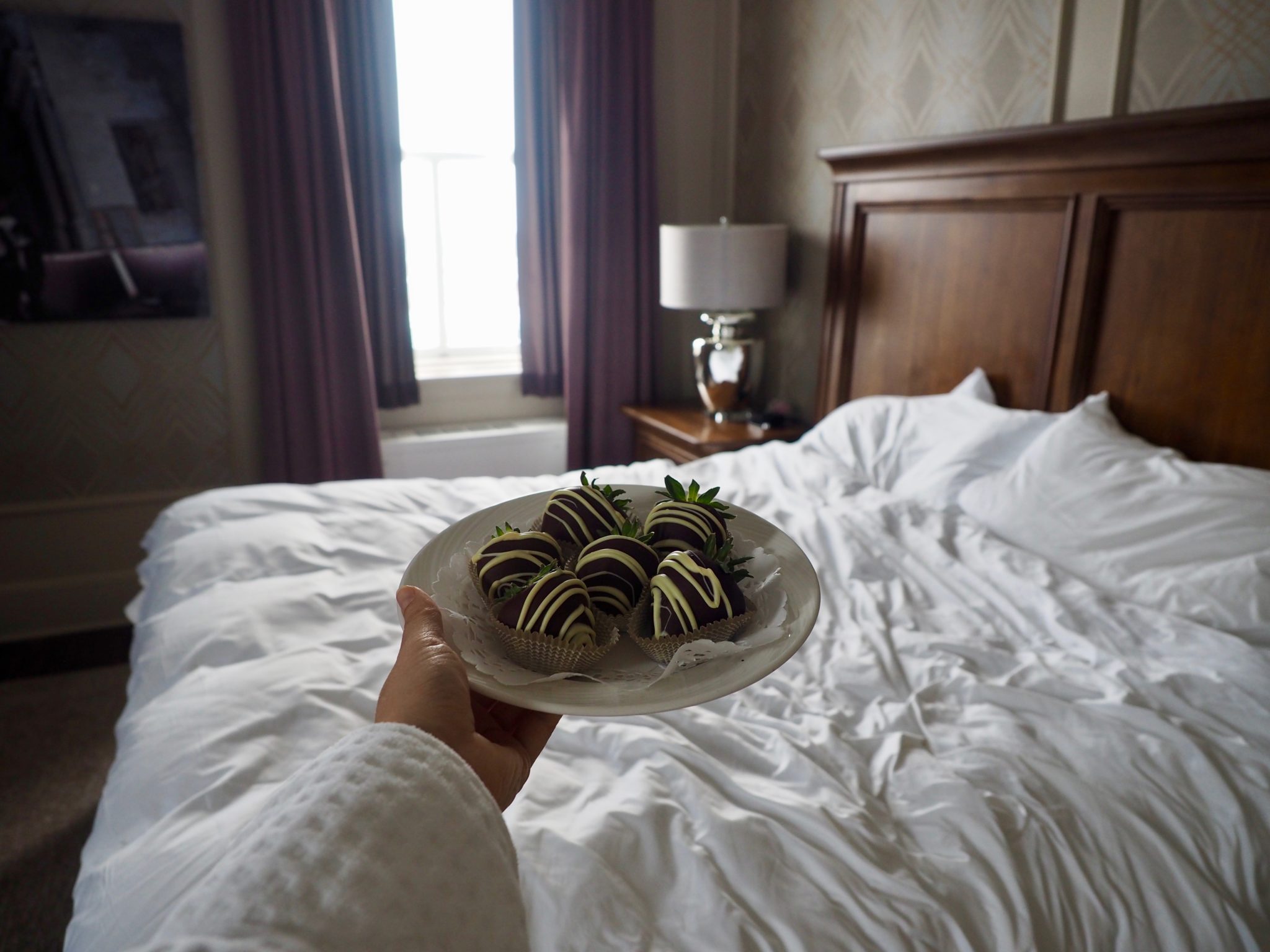 Thankfully, there are plenty of great packages on offer to choose from, including pet-friendly stays and discounts for essential workers. Jon and I chose the Romance Package, which included one of their luxury rooms, an underground parking spot, late check out, and – my favourite – chocolate covered strawberries and sparkling wine.
And yes, we were staying only ten minutes from home. But it felt so exciting to check into a hotel, to curl up on the comfy king-sized bed to watch a movie, to look out the window and see a city that, on one hand, seemed so familiar, and yet, through this hotel window, also looked brand new.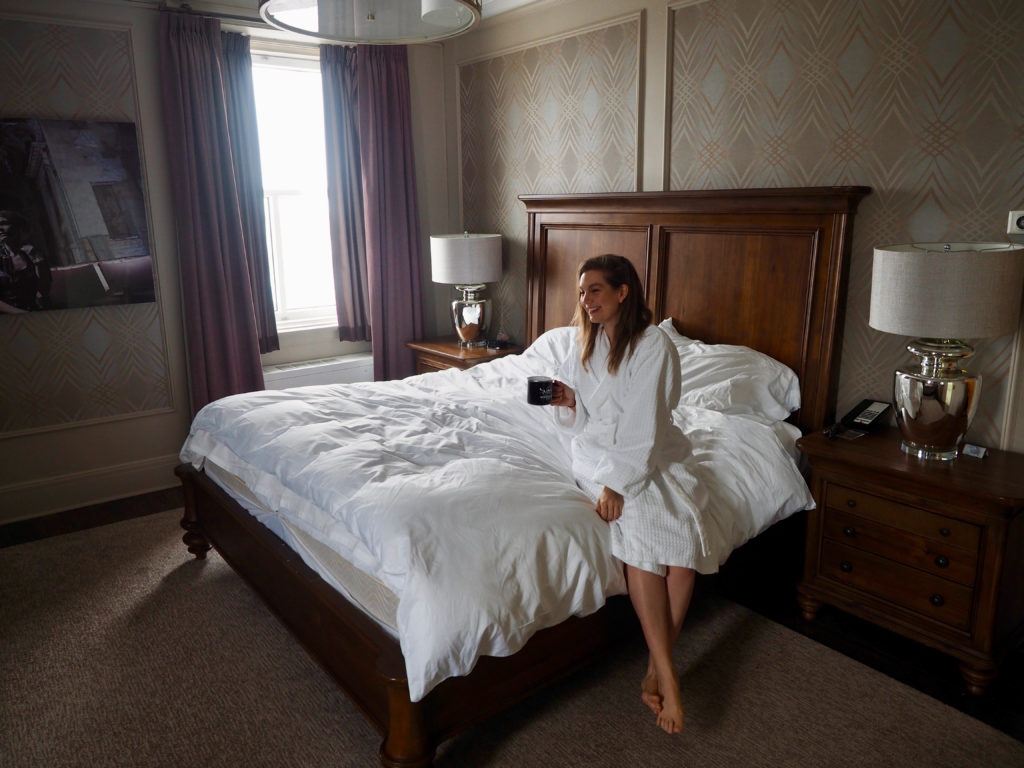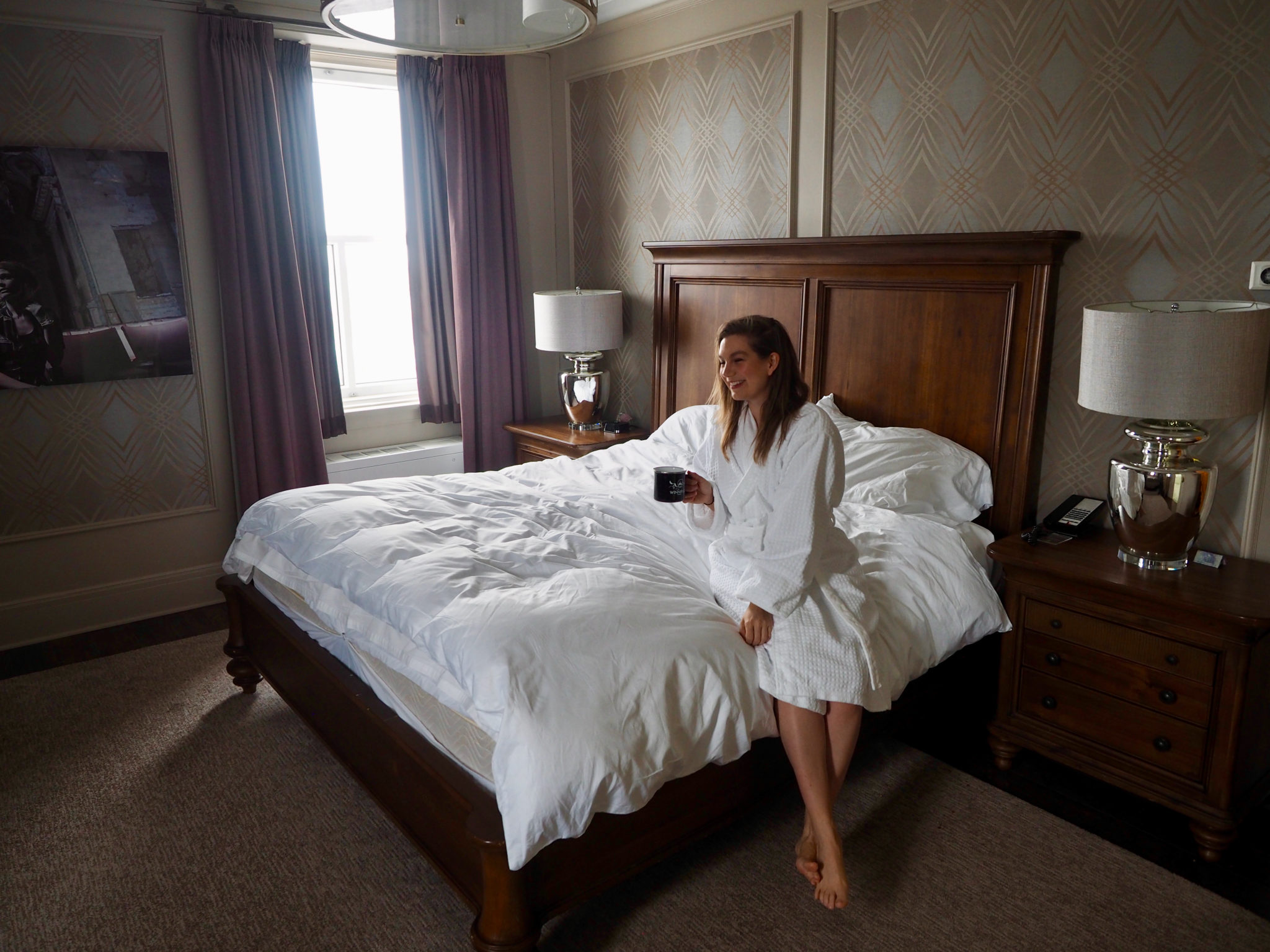 The best part? Jon and I both slept for TEN HOURS. It felt like a true vacation, and we woke up rested and relaxed. Funnily enough, my parents were actually married at the Fort Garry Hotel in 1971, and spent their honeymoon there, making this stay even more special.
I also love that the hotel felt totally safe; the only person I encountered was the very helpful front desk employee (we were both wearing masks and they were behind a shield). Elevators are limited to your party, and masks are required everywhere except inside your own room. I felt totally comfortable the entire time.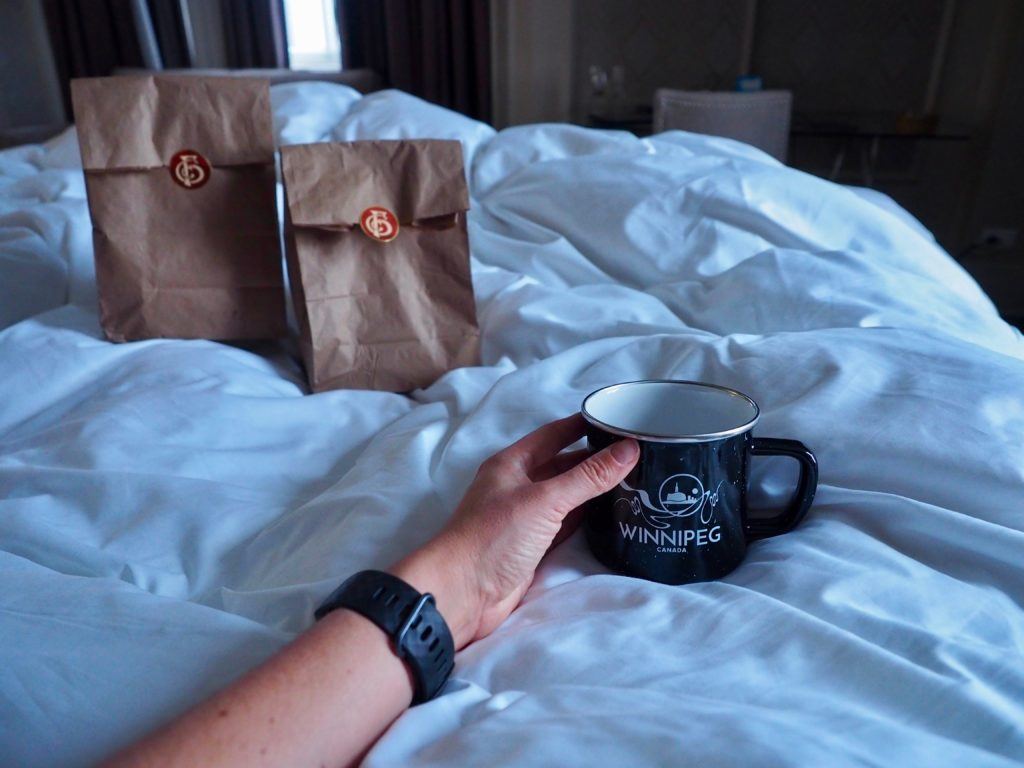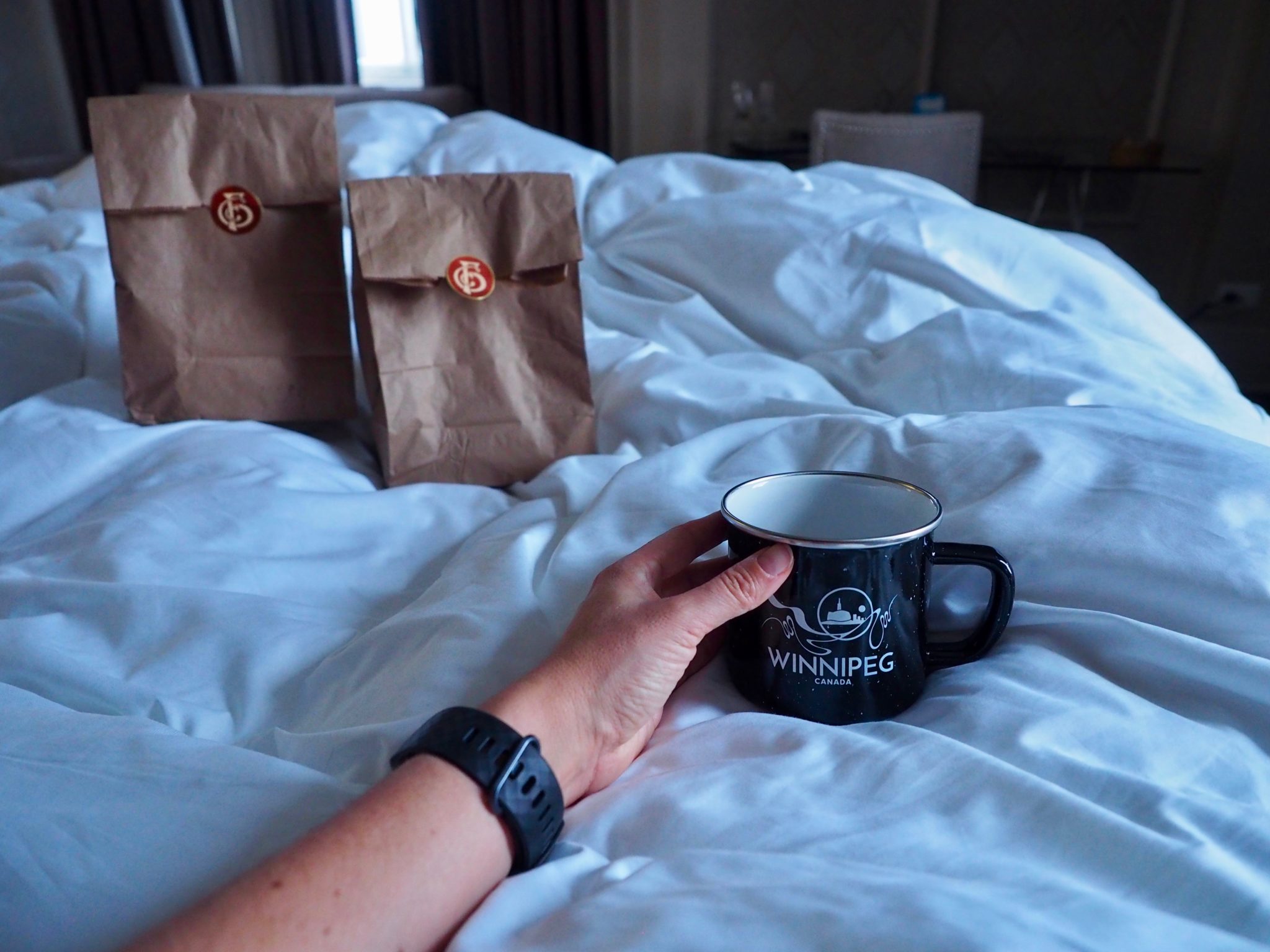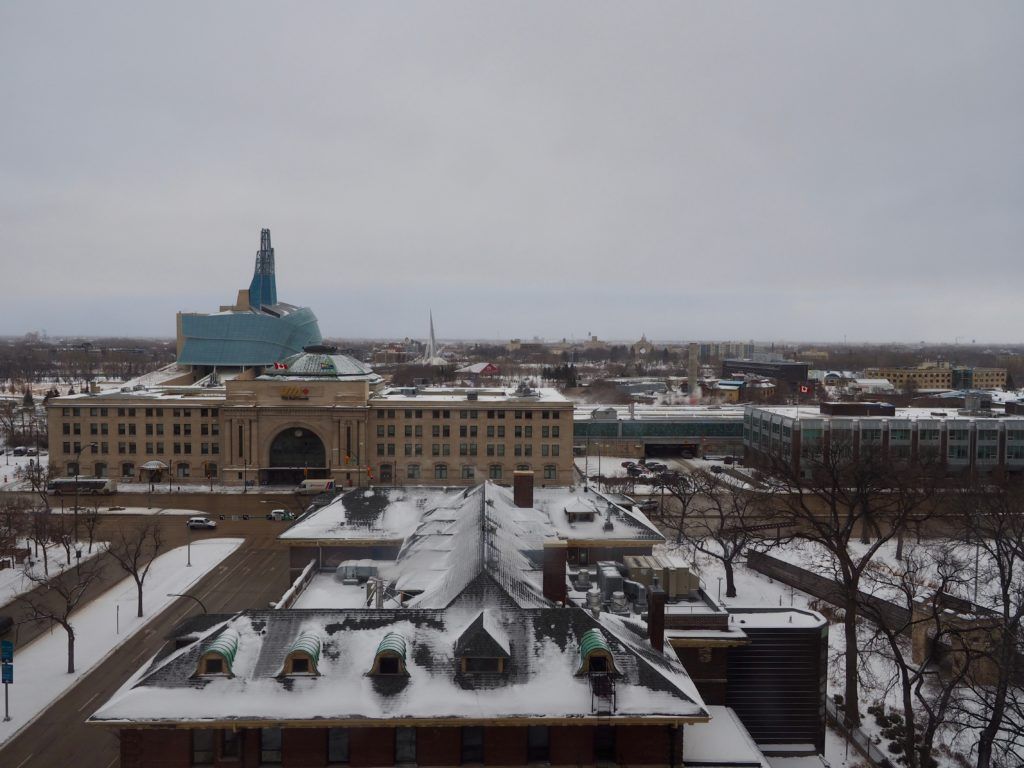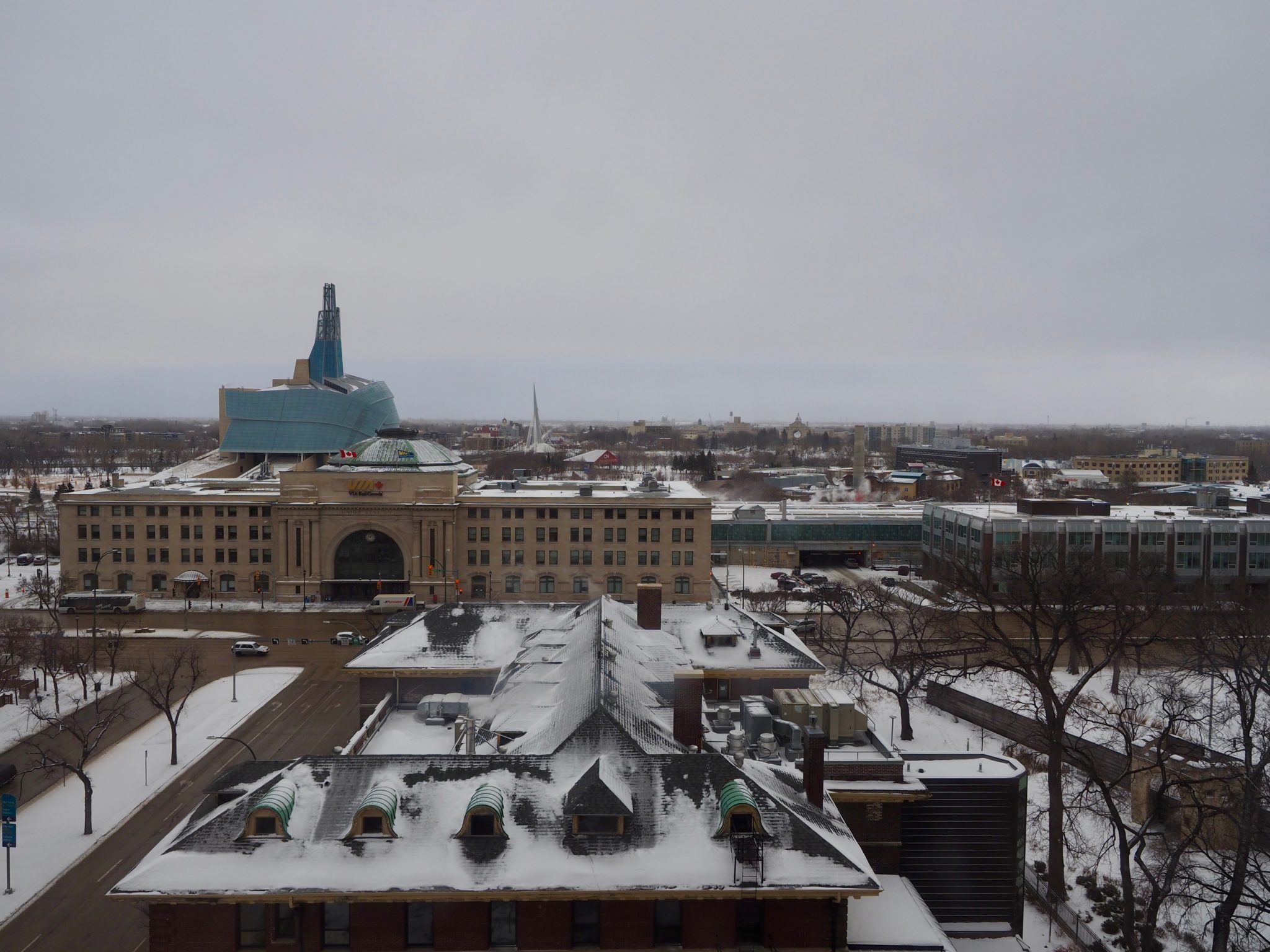 With breakfast in bed – we picked up a continental breakfast from the lobby, which was included – and one last look out the window over this beautiful city, we were ready to explore even more of Winnipeg.
Learn about the Night Sky with Dome at Home
Jon and I are both really into astronomy. Whenever we go camping, our favourite thing to do is sit by the fire and look at the night sky, pointing out the constellations we can see. For Christmas, I even got him a print depicting what the stars looked like over Winnipeg on the night we had our first date!
It turns out that the Manitoba Museum has a weekly virtual event called Dome@Home. Every Thursday at 7pm, you can find out about a different part of our solar system (and beyond). On the night we watched, we spent an hour finding out about the moon; there was tons of great information, a highly charismatic host, and lots of photos and video to keep us entertained.
I didn't realize that the Manitoba Museum was doing this, and now I'm so glad I know. It's totally free to join, but just make sure to register in advance.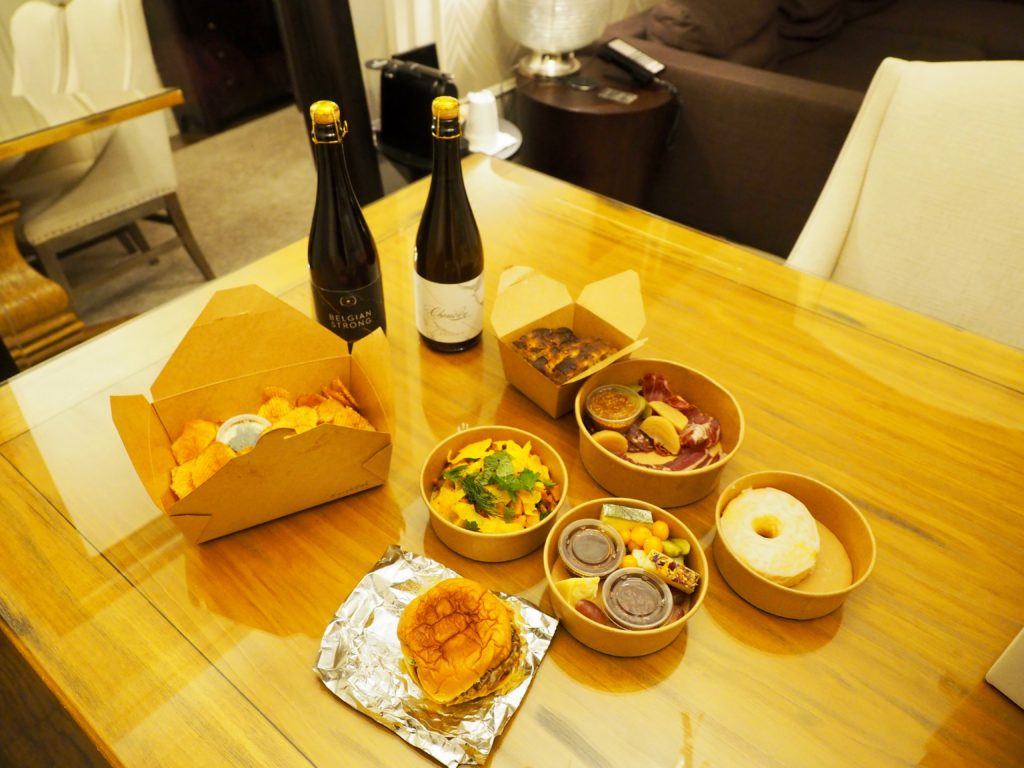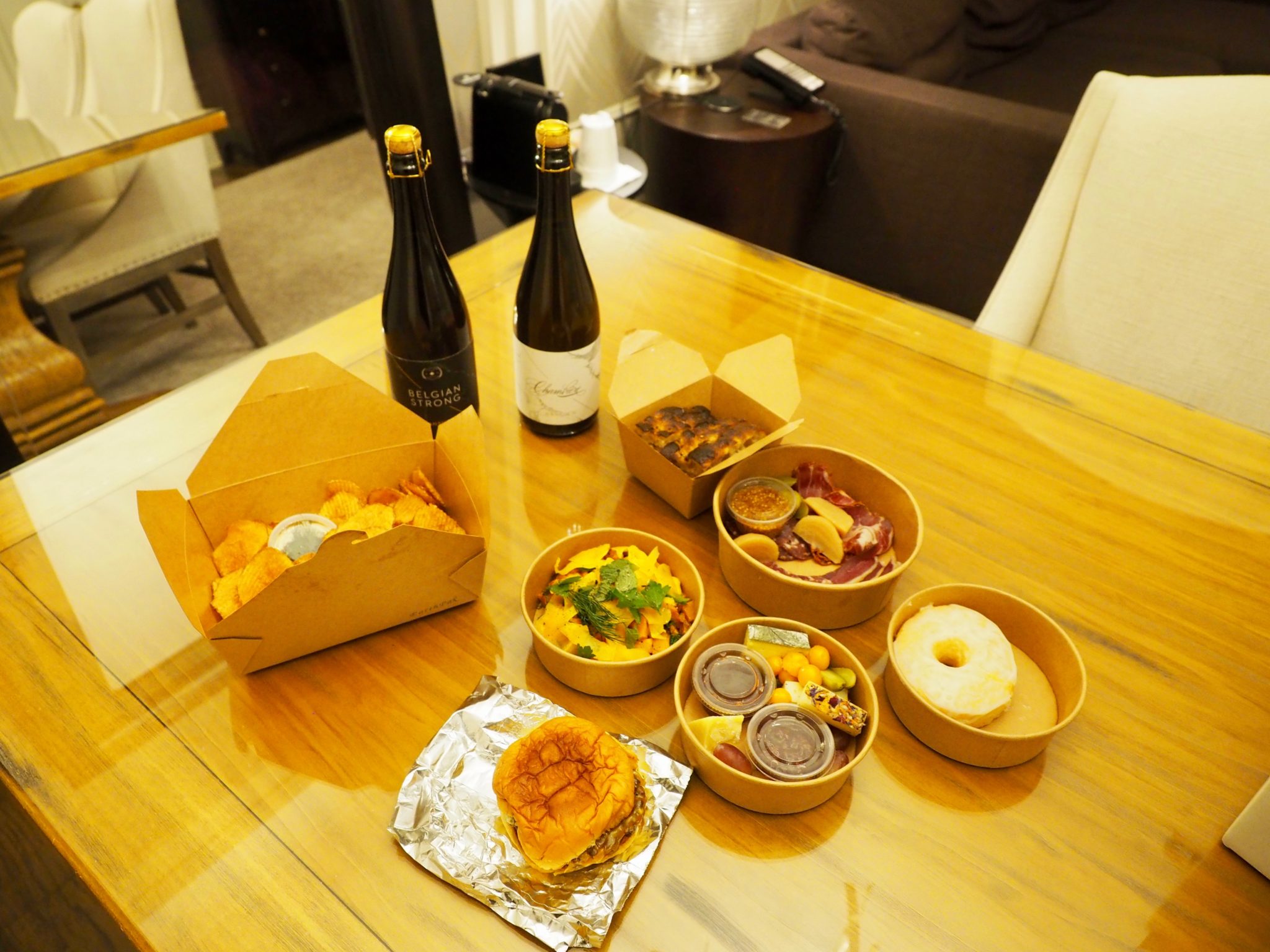 Order in From Your Favourite Restaurant
Even though money has been quite tight in the past year, it's been really important to me to support local businesses. Realizing just how many amazing breweries there are in Winnipeg was an awesome discovery for me in the past few years, and Nonsuch quickly became one of our favourite spots. In fact, Jon and I had our second date there, back when everyone was able to dine indoors.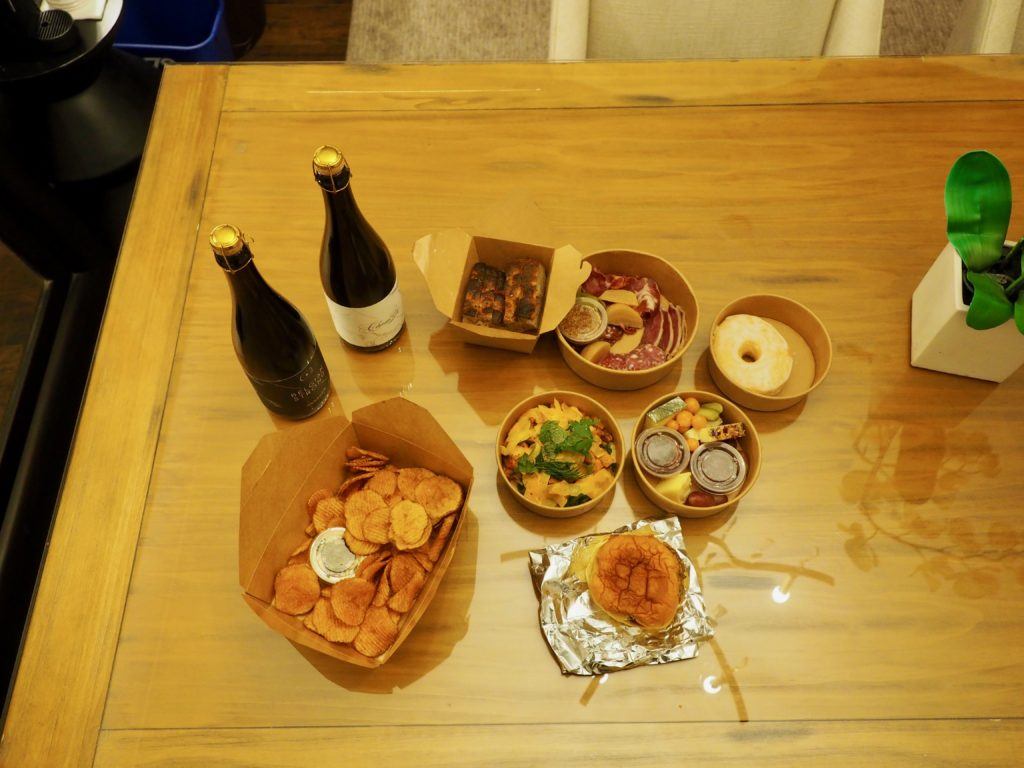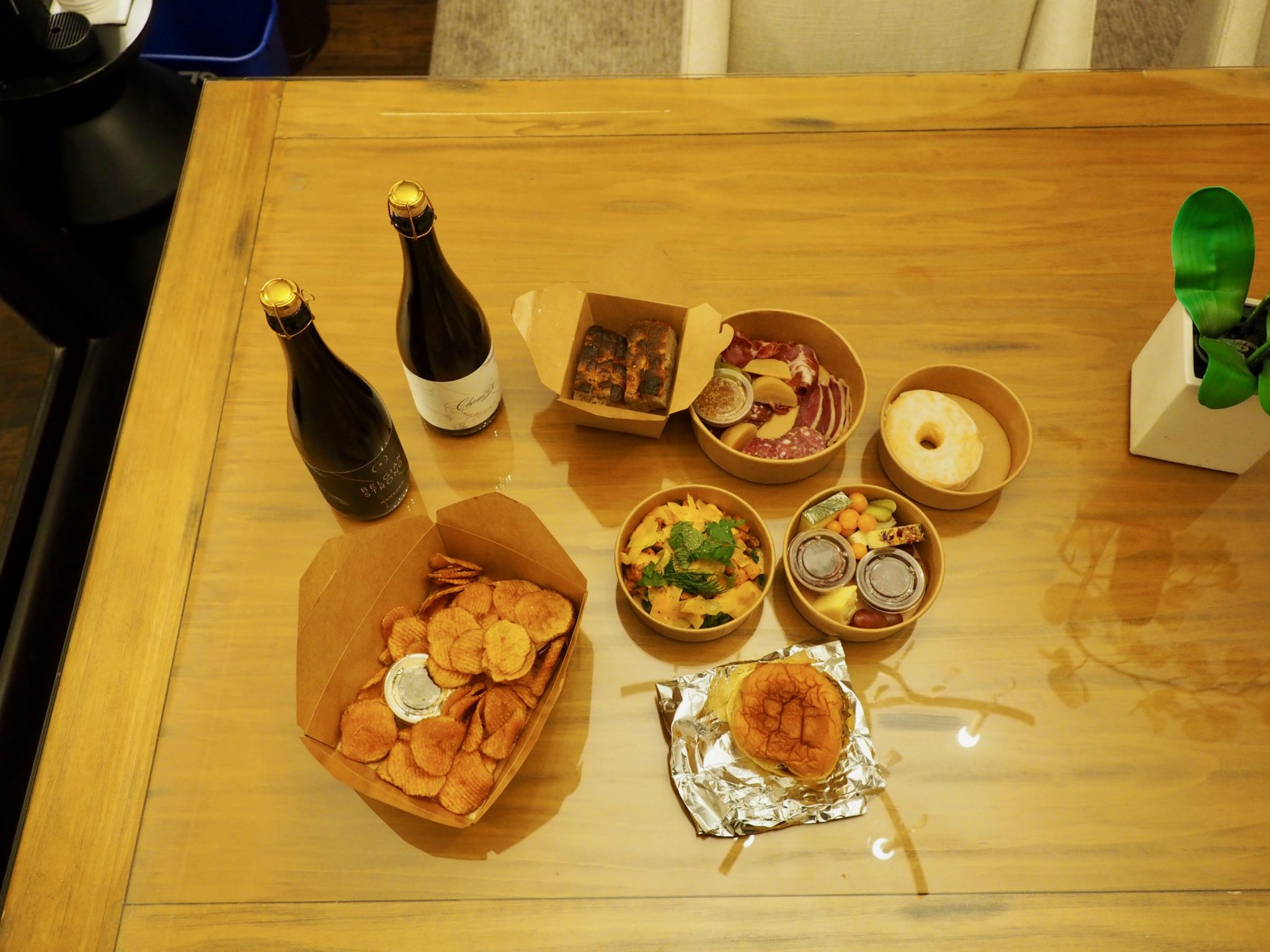 With that in mind, Jon and I chose Nonsuch for our takeout dinner. Not quite knowing what to order, we decided to order it all: a cheese board, a charcuterie, ruffled chips and leek ash and smoked onion dip, squash salad with wild rice, and, of course, two of their Le Burgers (some of the best burgers in the city, in my opinion). So much of it is sourced locally and made in-house, which is so important to me. Topping it all off with two of their sourdough donuts and two bottles of our favourite beers, this was the perfect feast for a chilly Winnipeg evening.
Walk the Forks River Trail
Whenever someone asks me about what to do in Winnipeg, I always mention The Forks first. And although I miss hanging out, eating, drinking, and shopping in our beautiful marketplace, I'm so glad that the river trail is open! There's nothing like bundling up and walking on top of the frozen river, taking in the sights and sounds of the city.
At night, the space comes alive with twinkly lights, people skating, and opportunities to (safely) pop in The Forks to pick up a hot chocolate or cinnamon buns for takeout.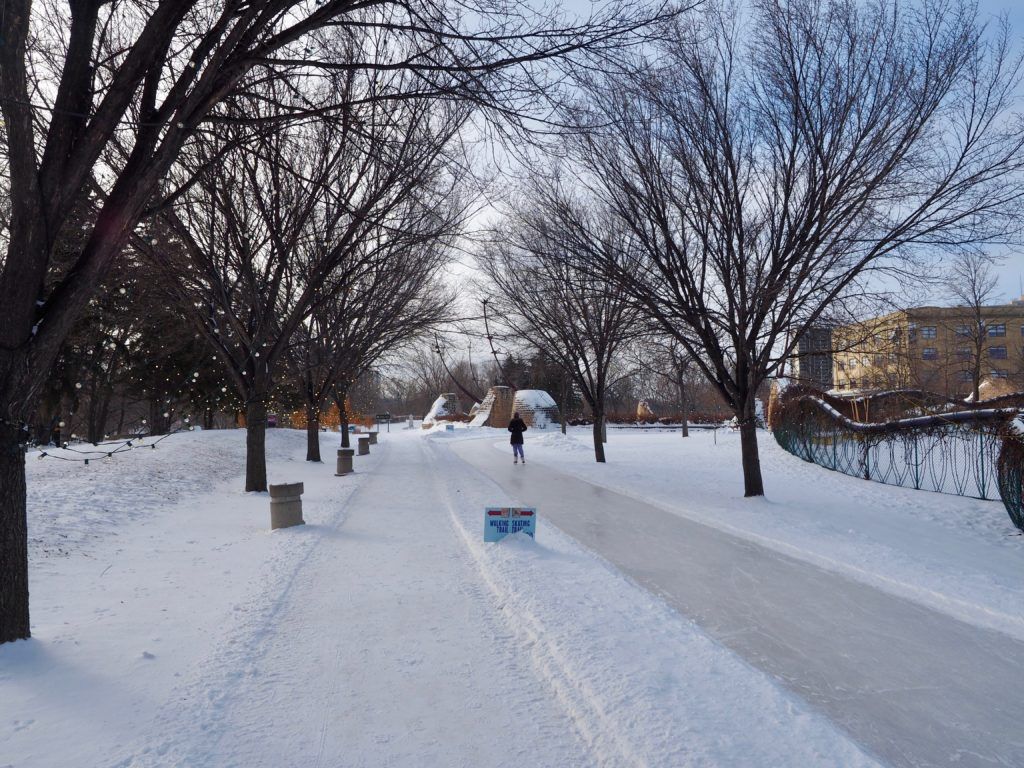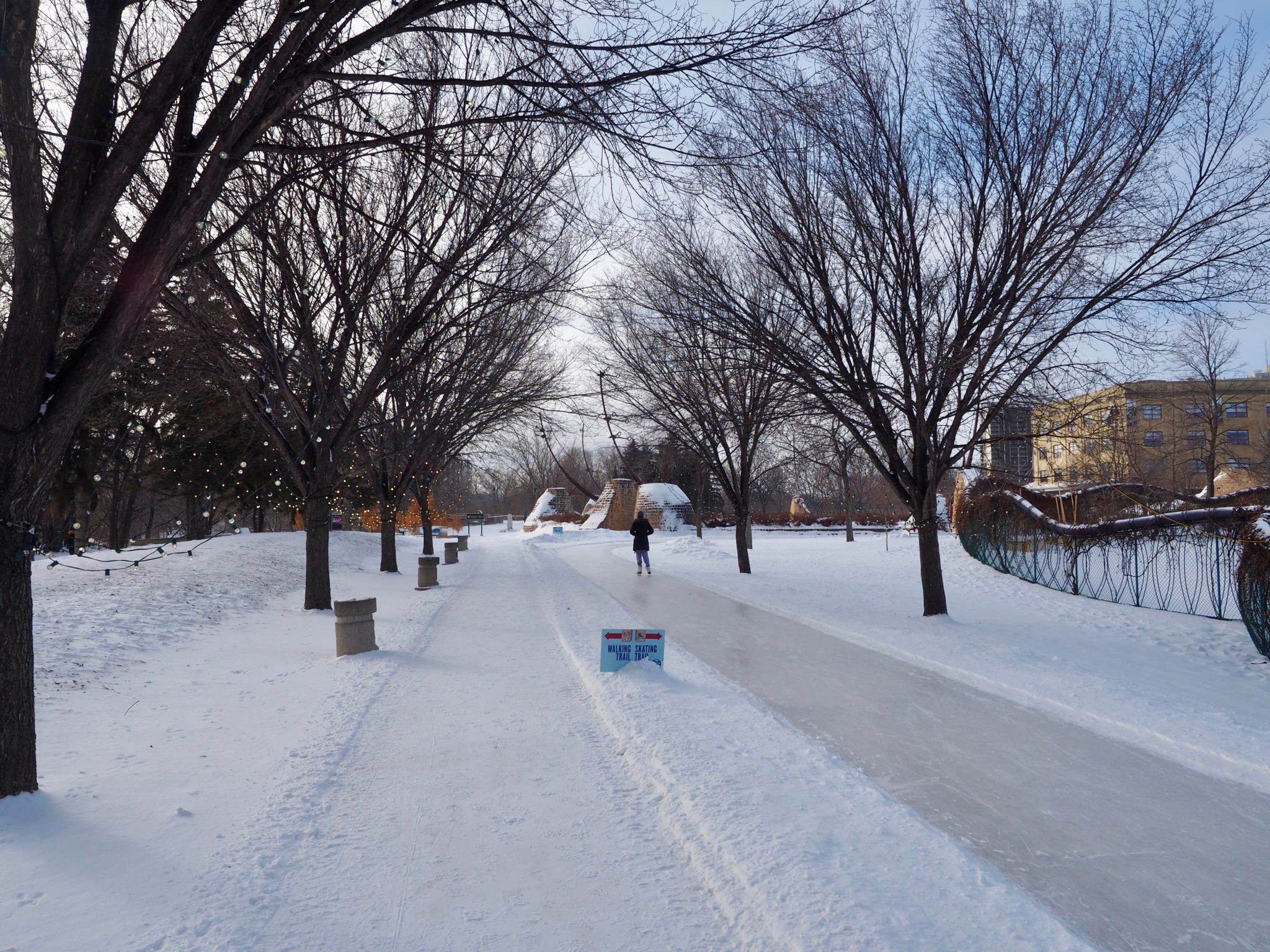 It felt like I was a tourist, seeing it all for the first time, and I loved that I could safely socially distance and be outside but still feel as though I was sightseeing.
No matter what else you do on your Winnipeg staycation, a visit to The Forks is a must.
Walk the Loop Urban Trail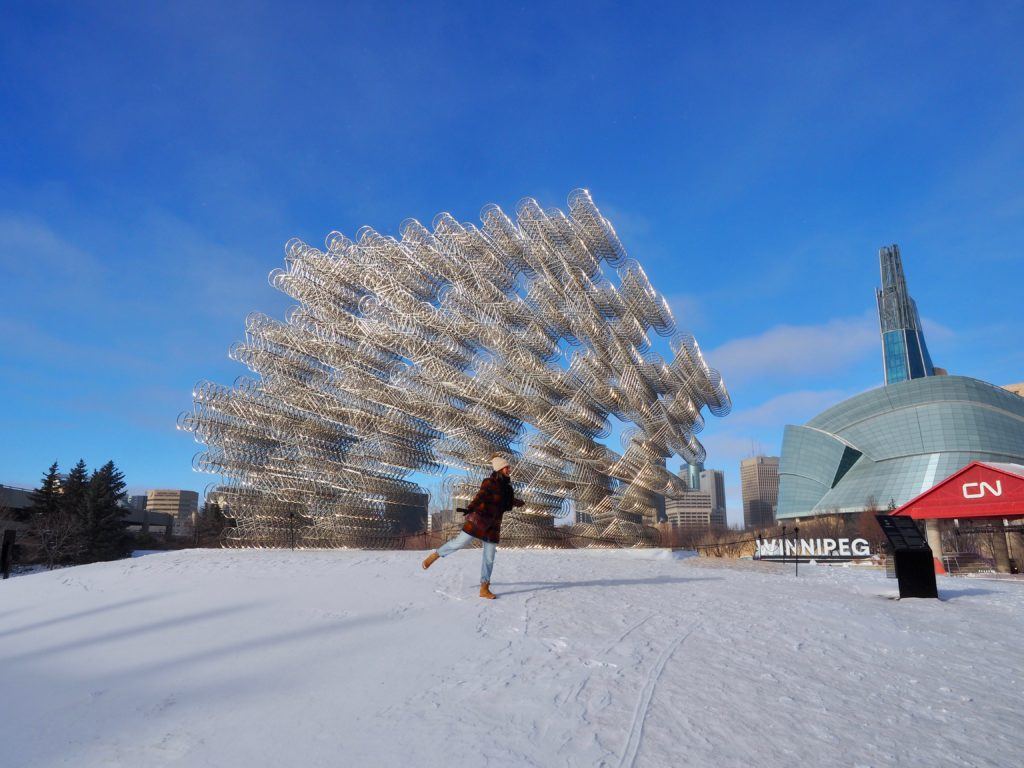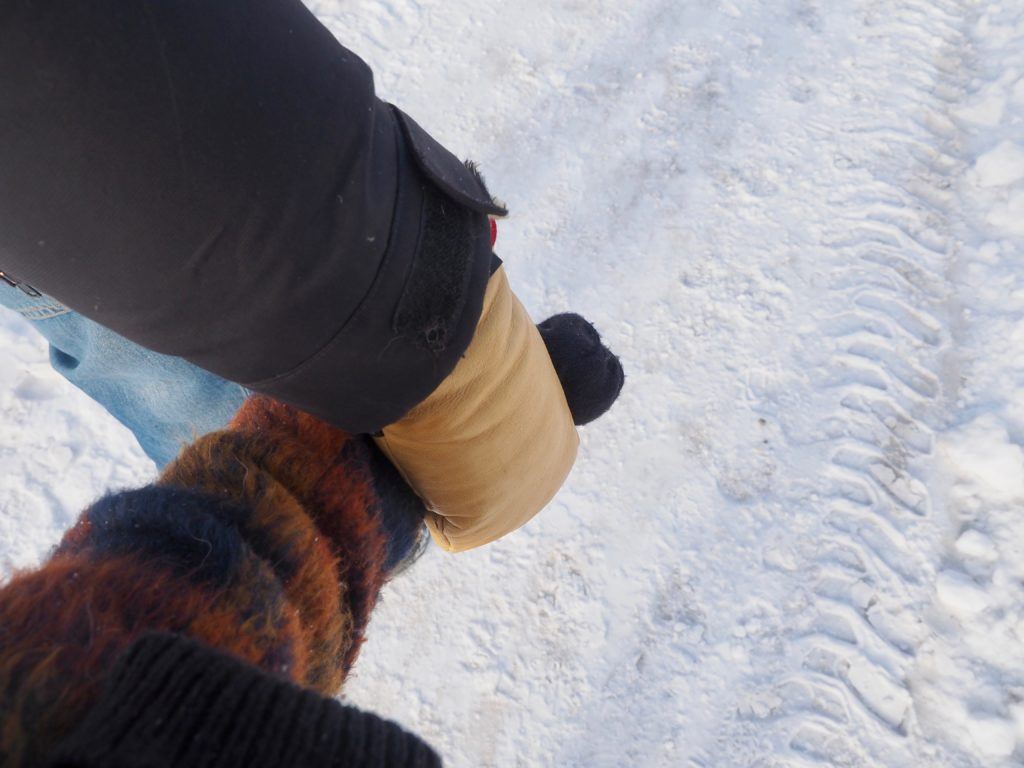 Did you know that Winnipeg has a designated urban loop that takes you around some of the most famous spots in the city? Because I didn't, not until Jon and I walked part of it on our staycation.
With a distance of approximately 9.5 kilometres, the loop takes around 3.5 hours to walk. With dozens of points of interest, it makes for the perfect activity for an afternoon. After our lazy morning at the Fort Garry, Jon and I walked to The Forks, and then crossed the Esplanade Riel Footbridge to St. Boniface.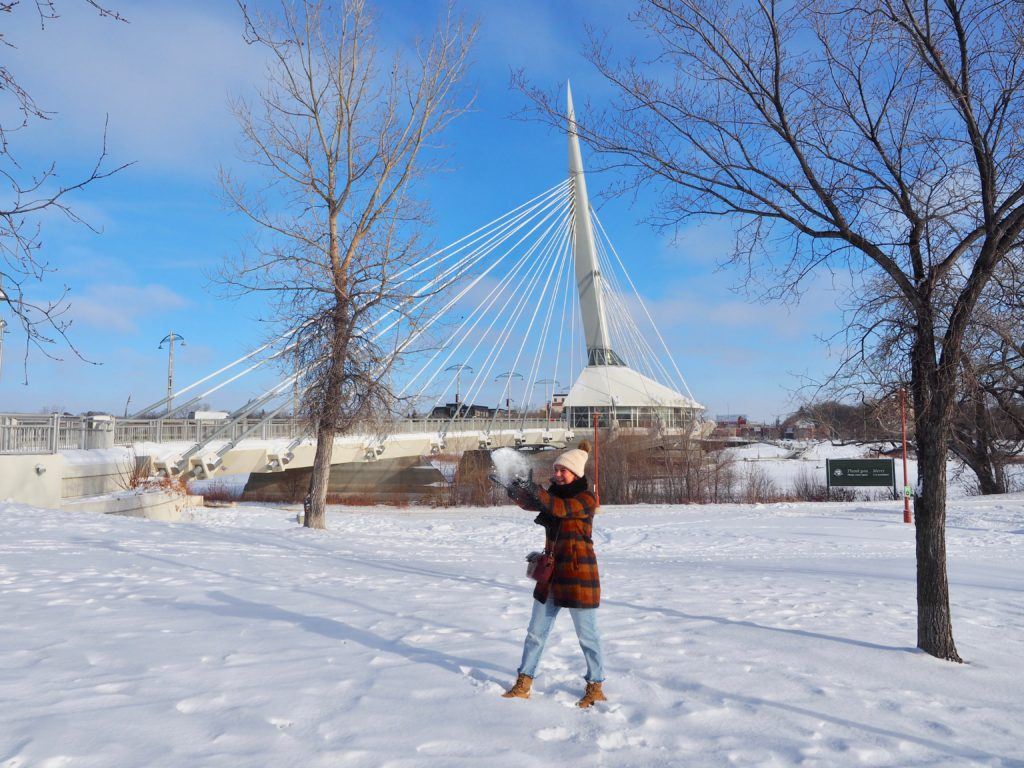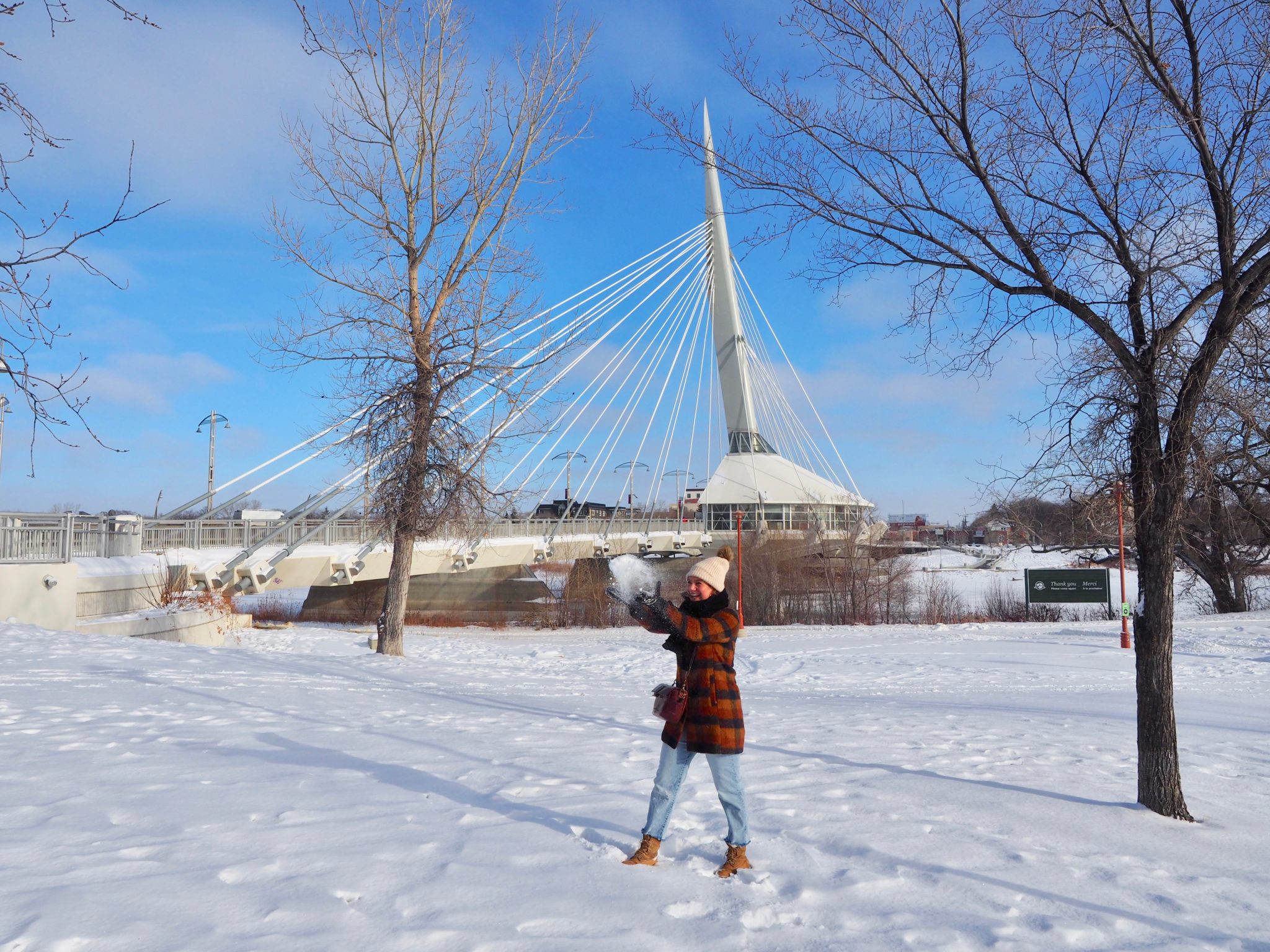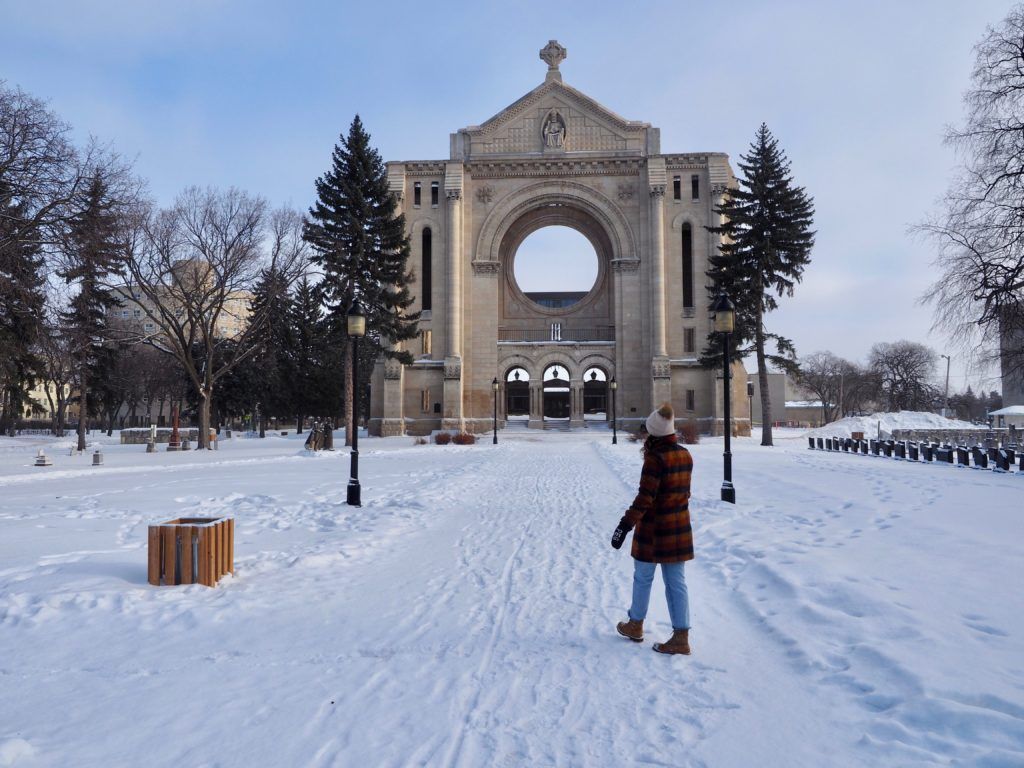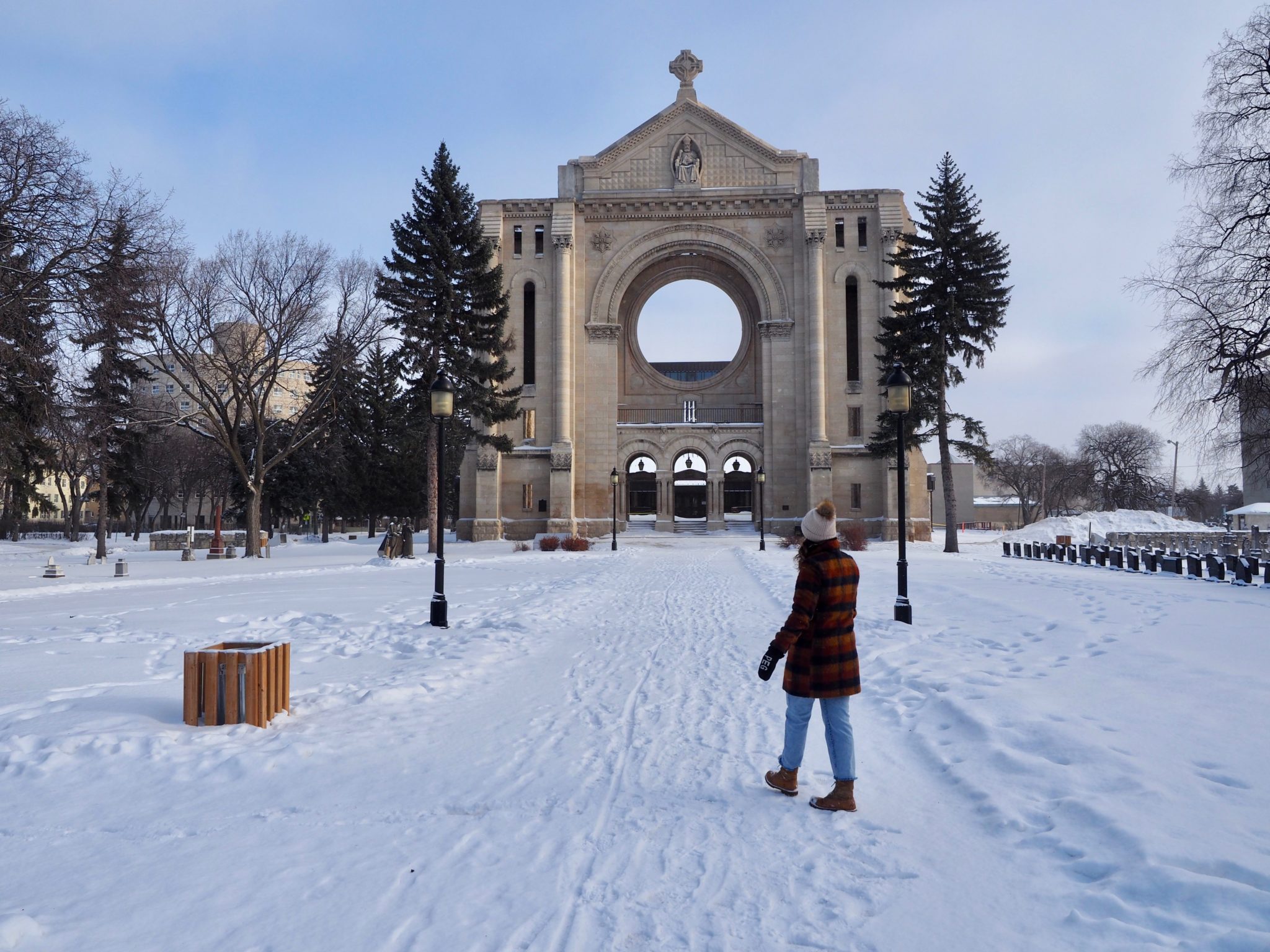 After exploring St. Boniface for a bit, we headed back across the bridge to start walking the part of the loop through the Exchange; we stopped at Forth for hot chocolates, and ended up at Hargrave Street Market for takeout ramen and jars of local Chaeban ice cream to enjoy later at home.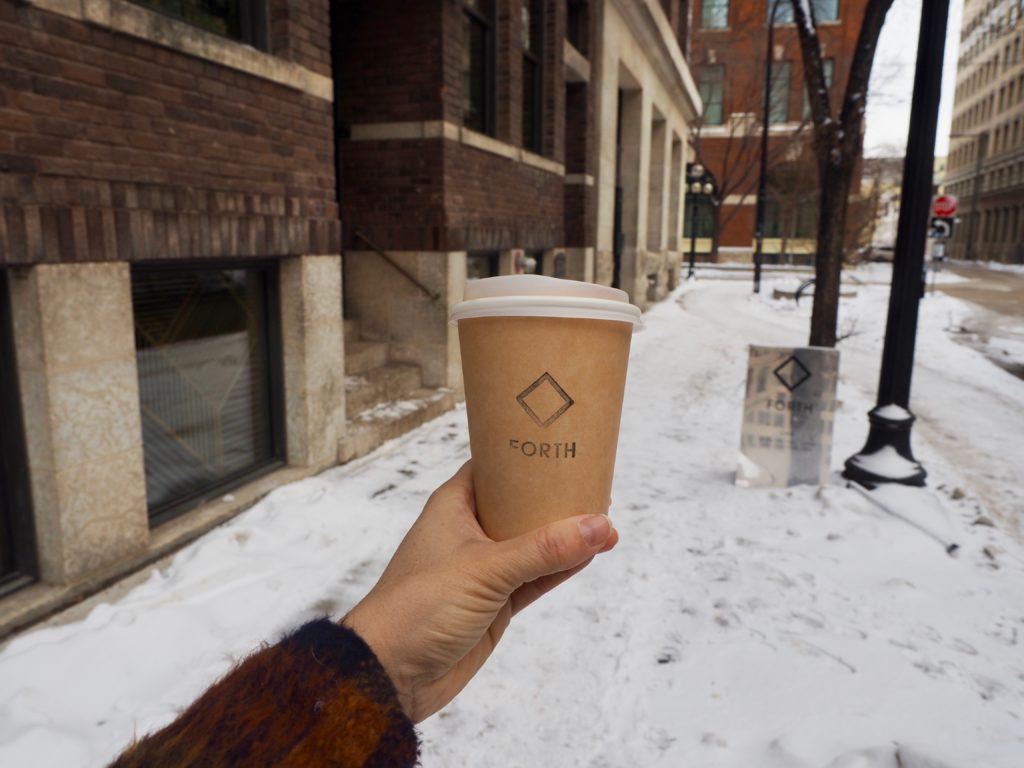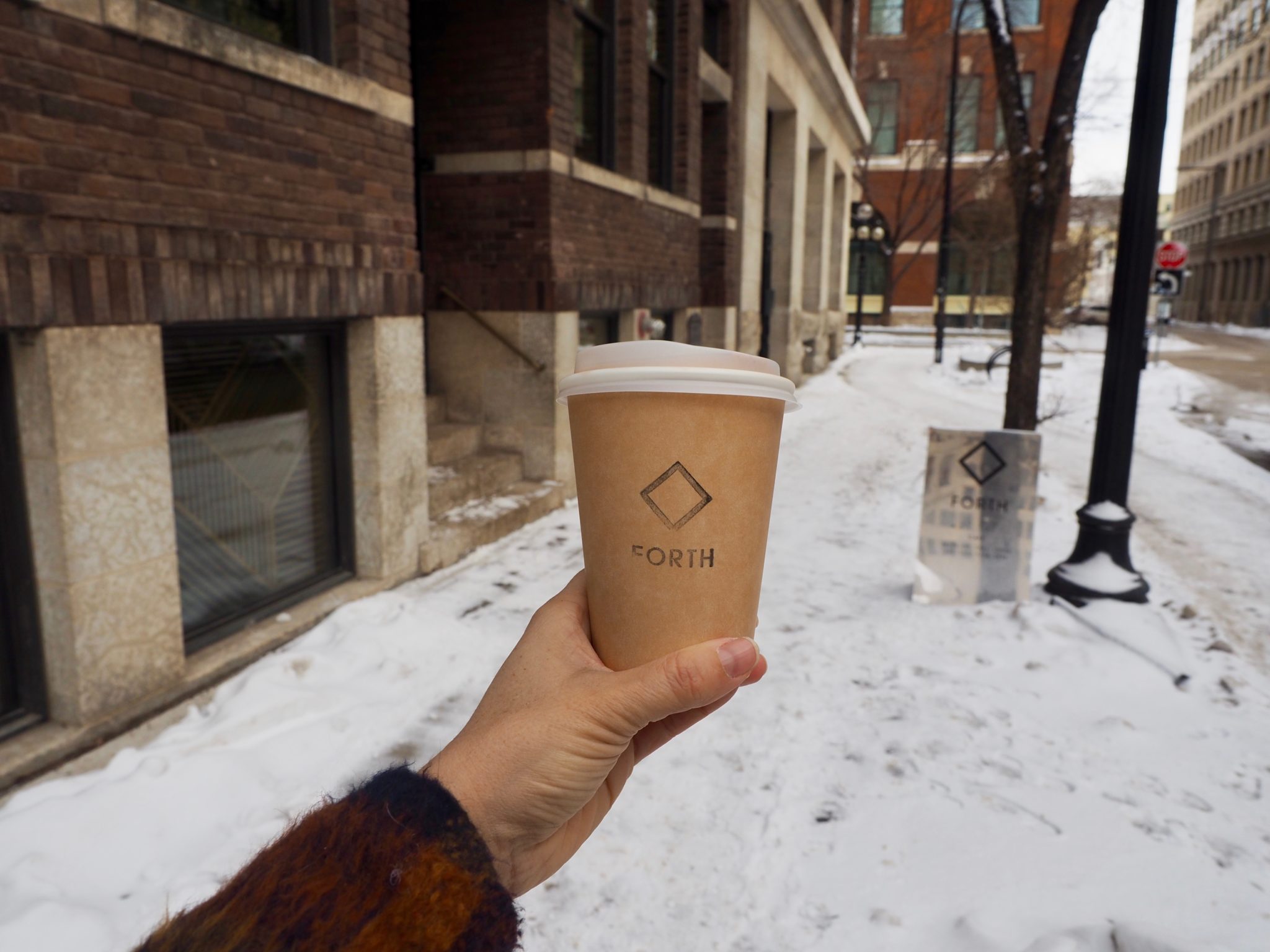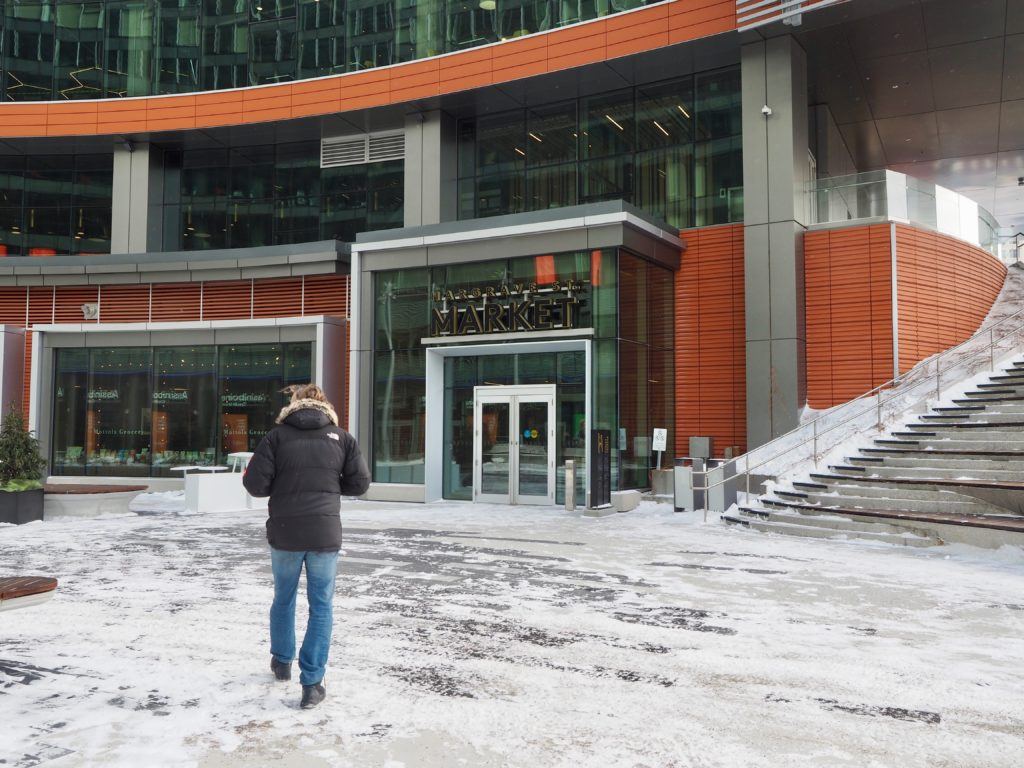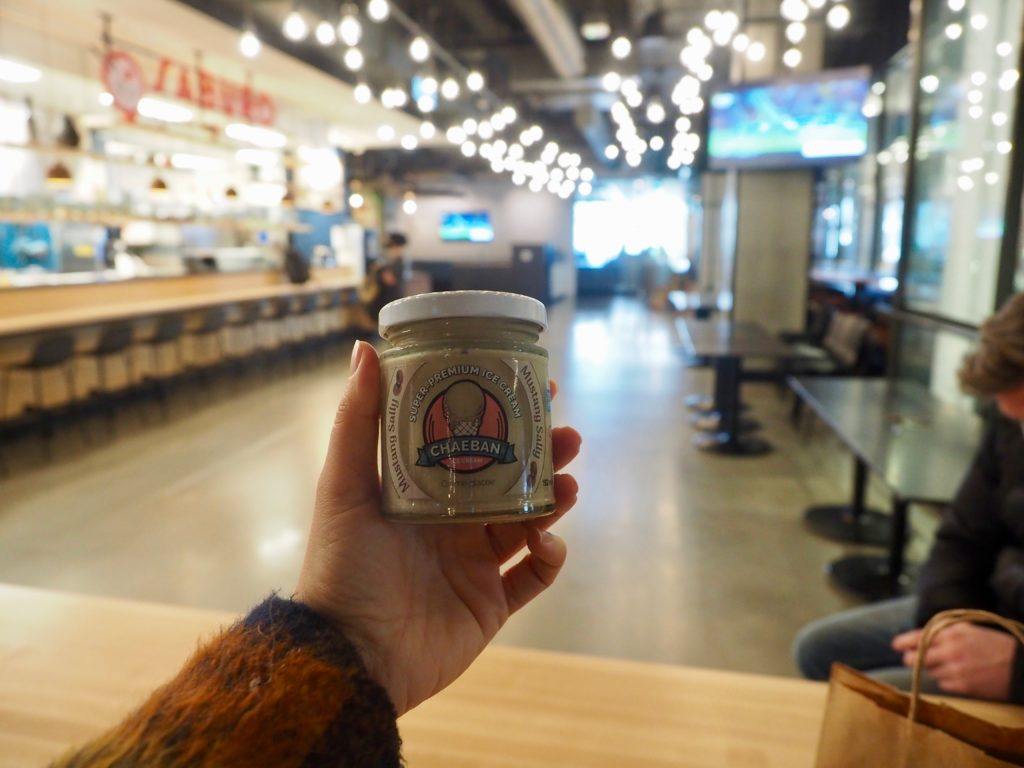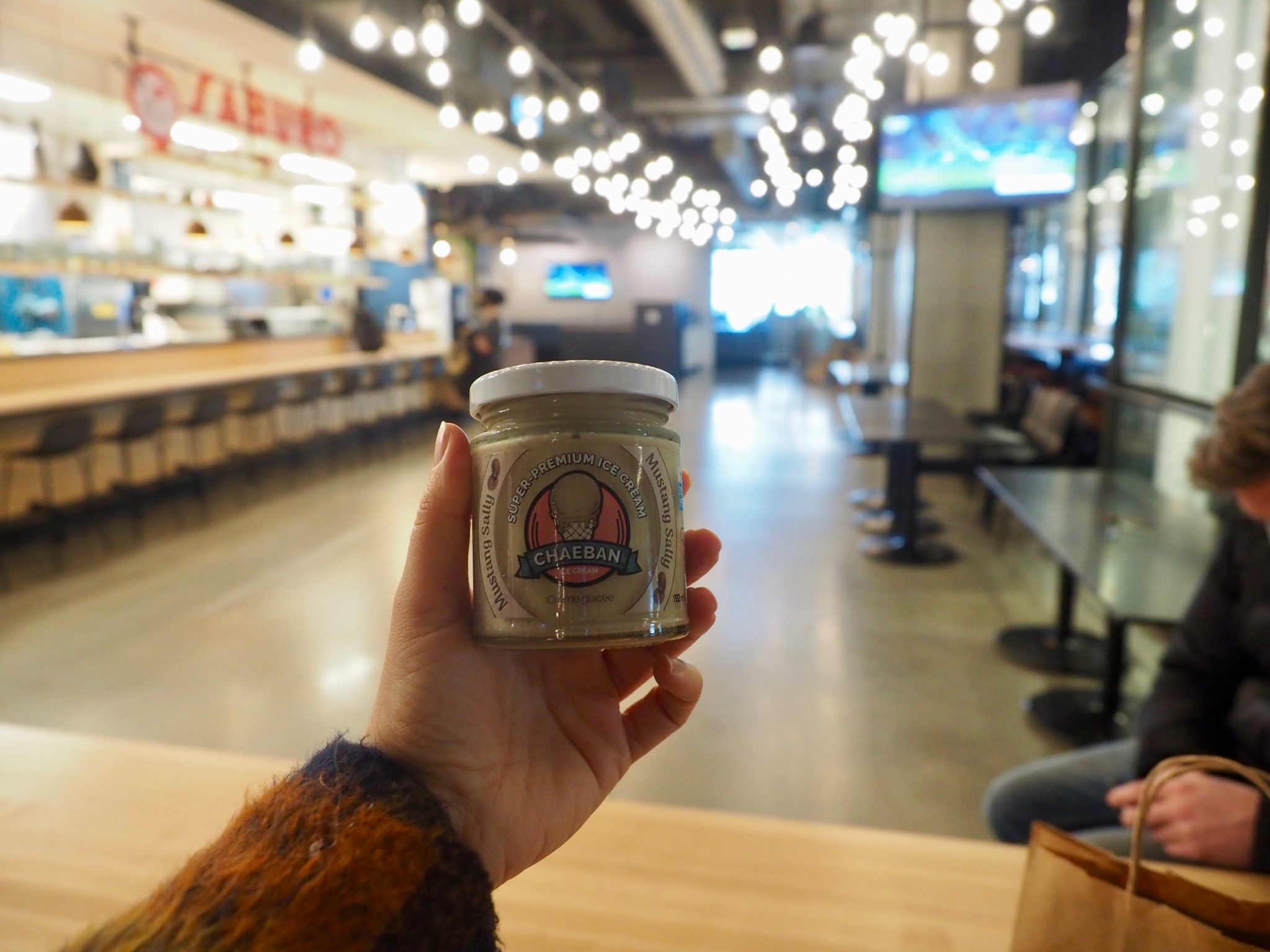 The day we walked was a bit cold, but we can't wait to go back and try the entire 9.5 kilometre loop.
Want to plan your own romantic Winnipeg staycation?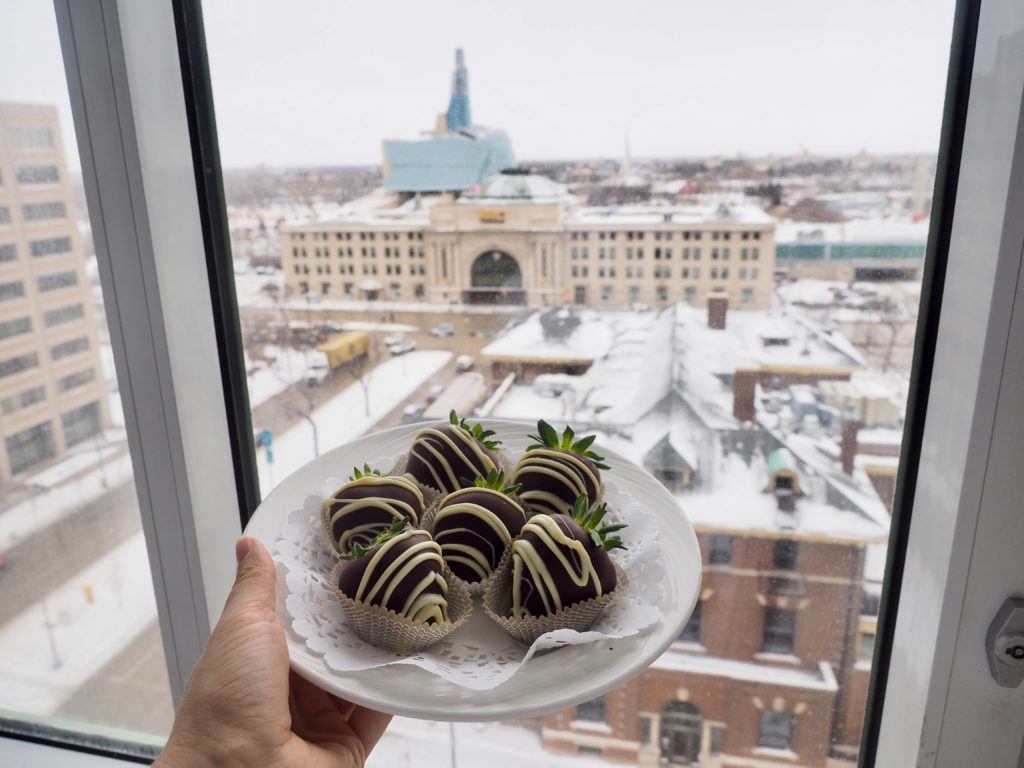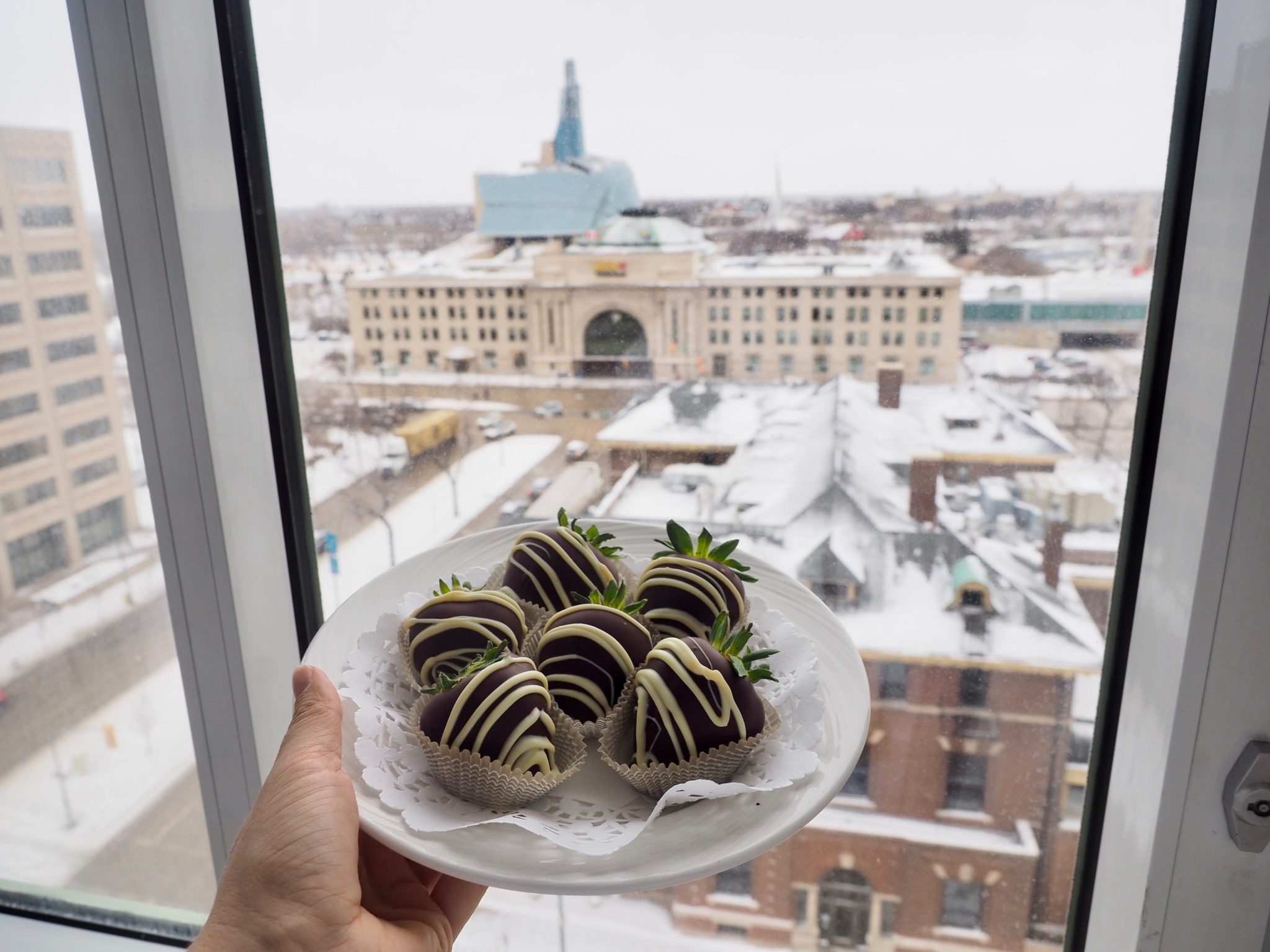 There are so many options for a Winnipeg staycation that it can be difficult to narrow down what you really want to do. It definitely helps that there are so many great hotel packages and deals in the city; I loved the added benefits of the romance package at the Fort Garry, because things like a late check out and chocolate covered strawberries really do make the stay feel that much more special.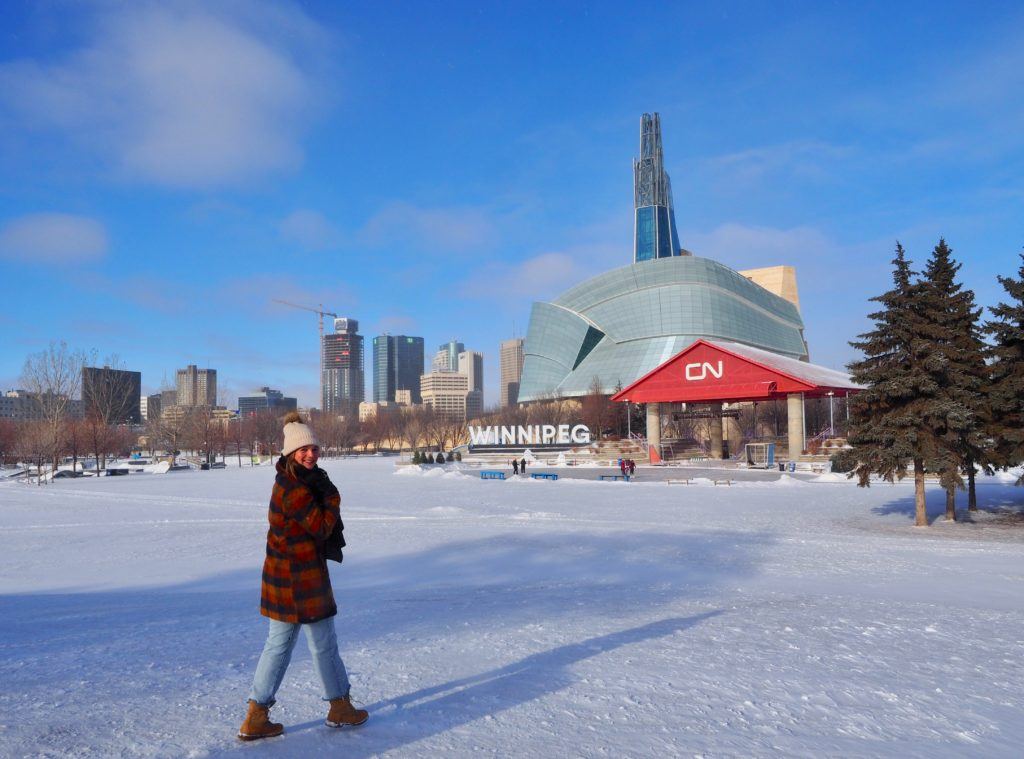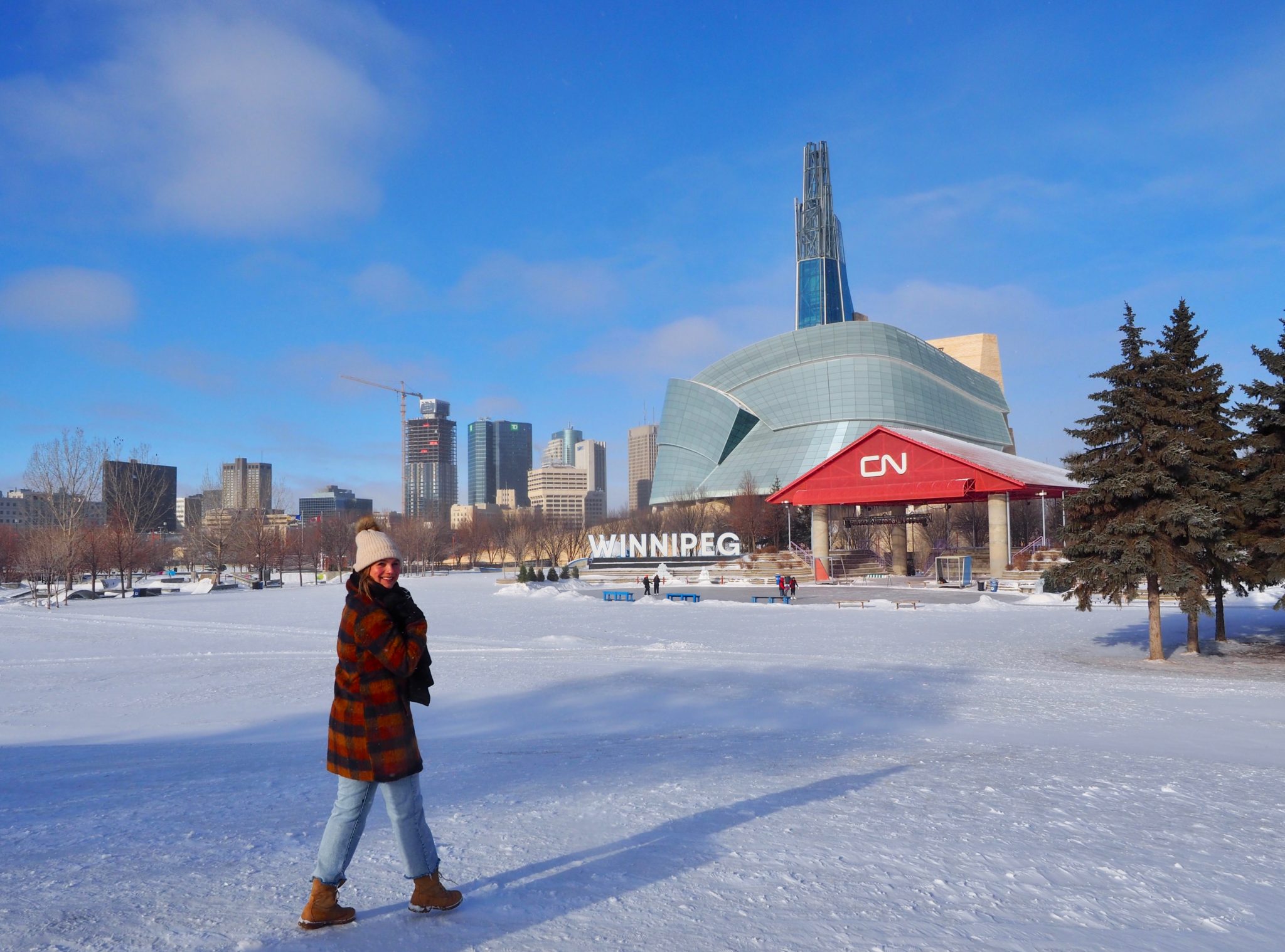 My favourite resource for finding things to do in Winnipeg is definitely the Here For It Winnipeg page. That page has amazing recommendations for culinary experiences, outdoor activities, and everything you might be interested in for your staycation (all while remaining safe and responsible).
And as always, please follow all safety protocols! We were outside for most of our staycation, but whenever we had to be inside a public place to pick up food, we wore masks and socially distanced. We always carry around hand sanitizer and make sure to wash our hands as often as possible.
Have you ever taken a staycation? Have you been to Winnipeg, or would you like to visit when it's safe to travel again?