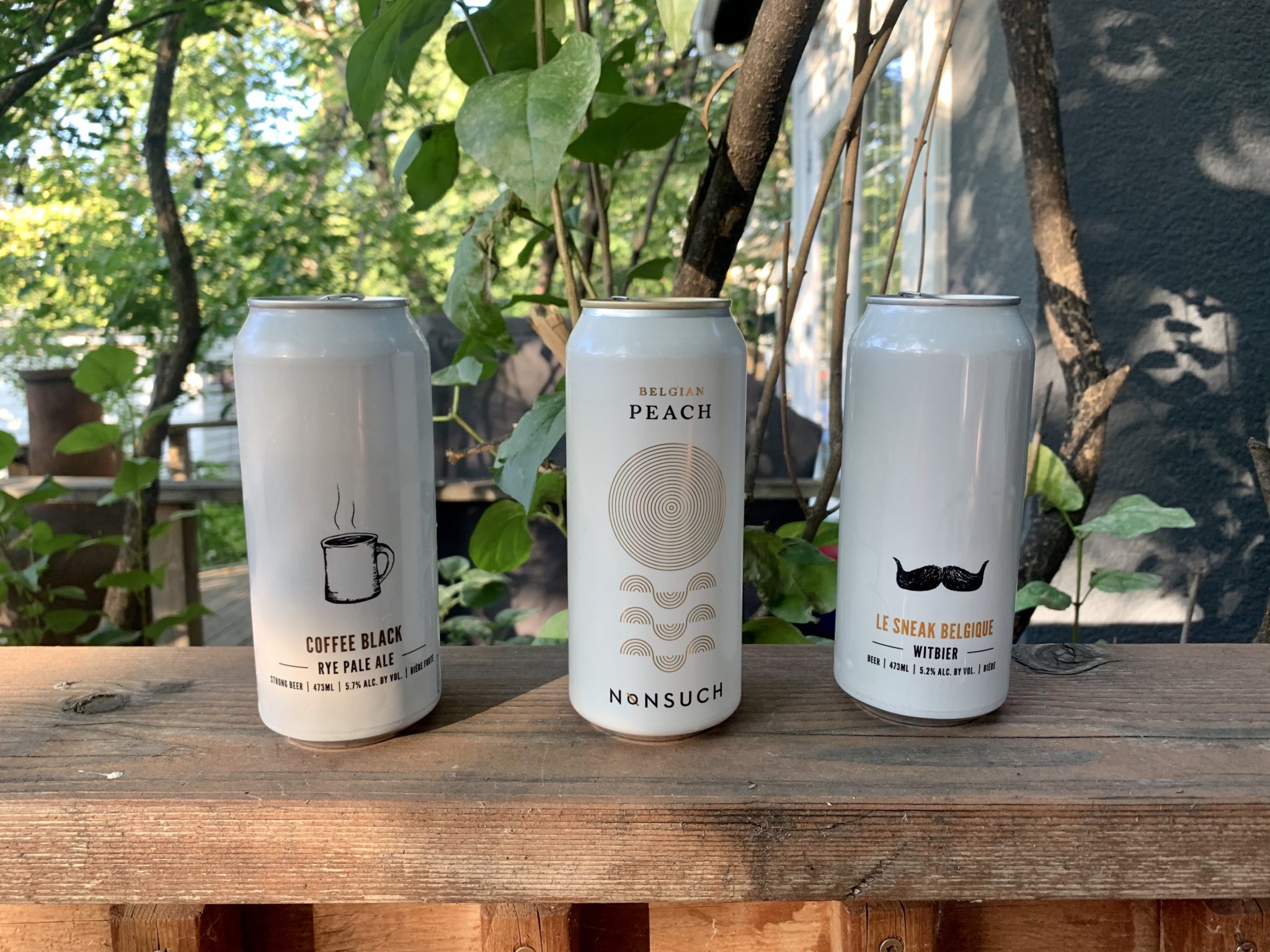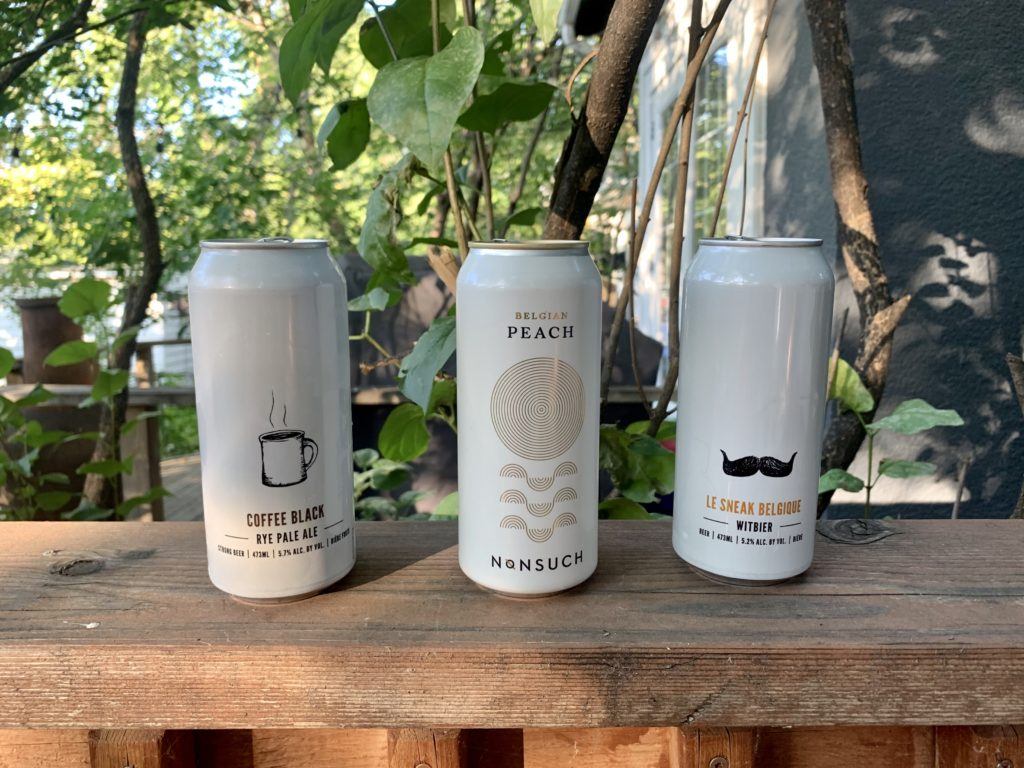 When I moved home to Winnipeg nearly three years ago, I was overjoyed to find out that there had been an influx of breweries in the city. As someone who absolutely loves beer, the abundance of breweries in Winnipeg has made for many an enjoyable evening (and in some cases, an enjoyable afternoon).
Whether you're after hoppy IPAs, unique ingredients in your stout, or just a simple lager for a hot day, there's a Winnipeg brewery for you. I've made it a point to sample as many varieties of beer as possible over the past year so that this article would be up to date and accurate. You're… welcome?
In 2017 and 2018 I documented my attempts at months without any alcohol, but at the end of the day, for me, having a beer or two once or twice a week is a fantastic treat. And in this case, a fantastic way to support a local business, too.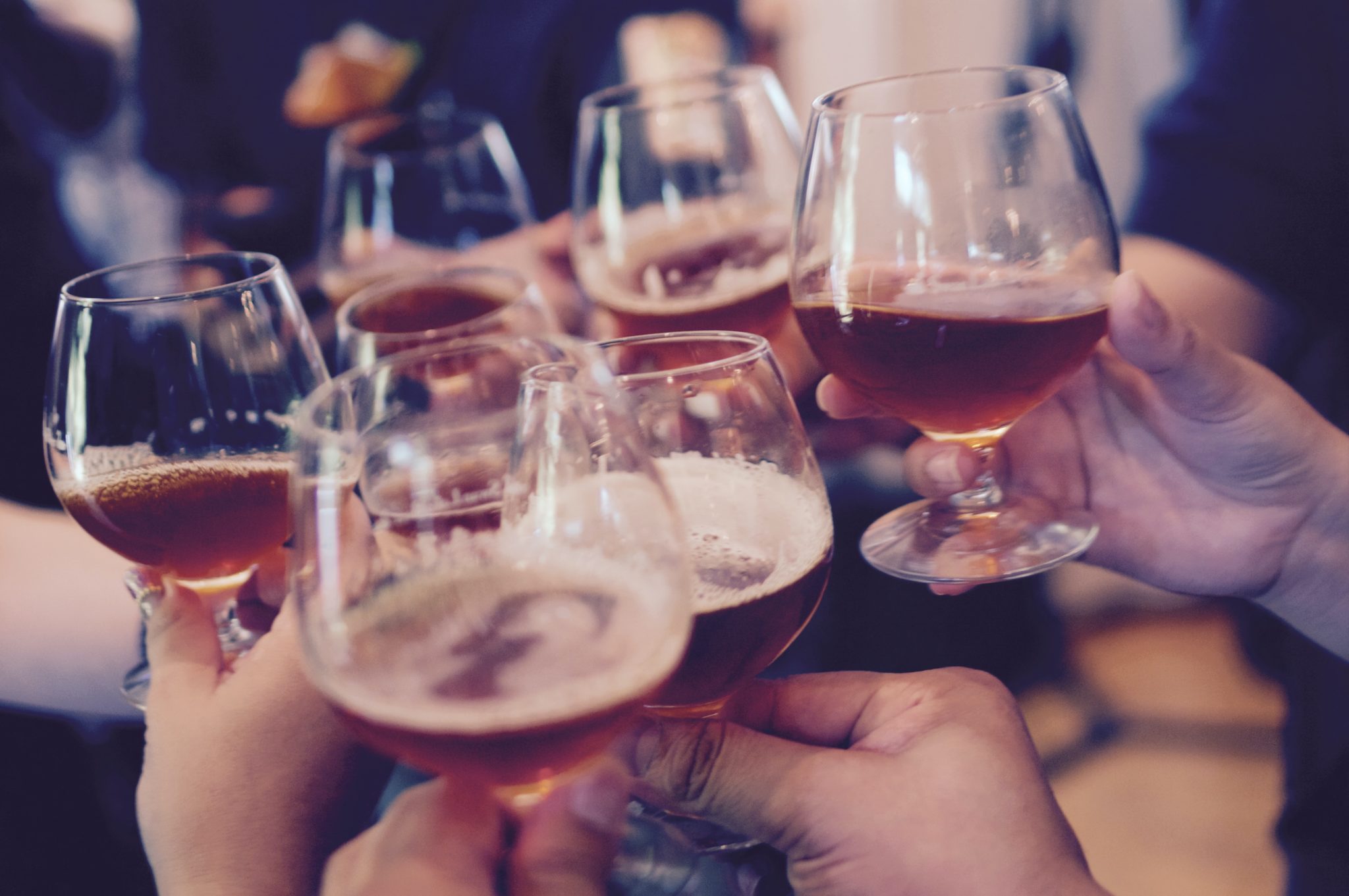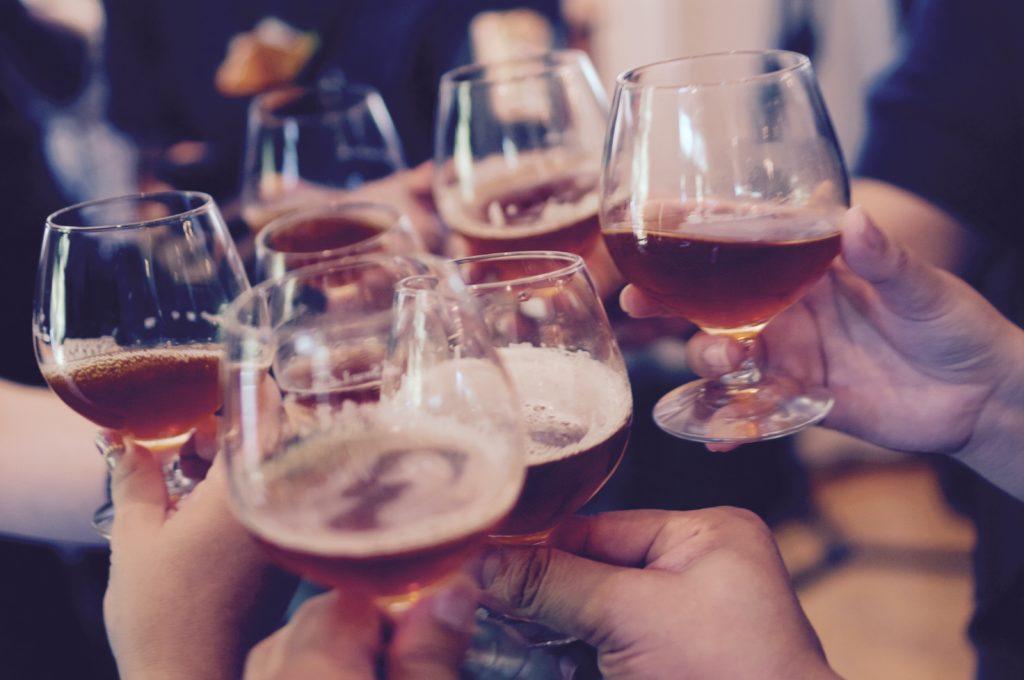 If you aren't interested in visiting a particular brewery's taproom, you can usually buy their beer directly from the brewery, arrange delivery directly from the brewery, or arrange delivery from the Manitoba Liquor Mart. I'm personally having my beer delivered; it's cheap, it's convenient, and let's face it, there's nothing like a delivery of delicious local beer to your doorstep to brighten a gloomy day.
And although I'm having most of my beer delivered these days, I can't wait to visit all of the following taprooms again; the best way to sample these local beers is, of course, in person. A flight of different beers, poured by the people who have lovingly crafted and perfected them? There are far fewer things in life that make me happier.
In no particular order, here are some of the best craft breweries in Winnipeg, including my favourite picks from each brewery.
Please note: the legal drinking age in Manitoba is 18. As always, drink responsibly! If you plan on drinking alcohol anywhere other than home, either arrange for a designated driver, use a taxi service, walk, or use public transportation. Please, please, please don't drink and drive.

I would also like to honour and acknowledge that Winnipeg is located within Treaty 1 Territory, the traditional lands of the Anishinabe (Ojibway), Ininew (Cree), Oji-Cree, Dene, and Dakota peoples, and is the birthplace of theMétis Nation.
The Best Breweries in Winnipeg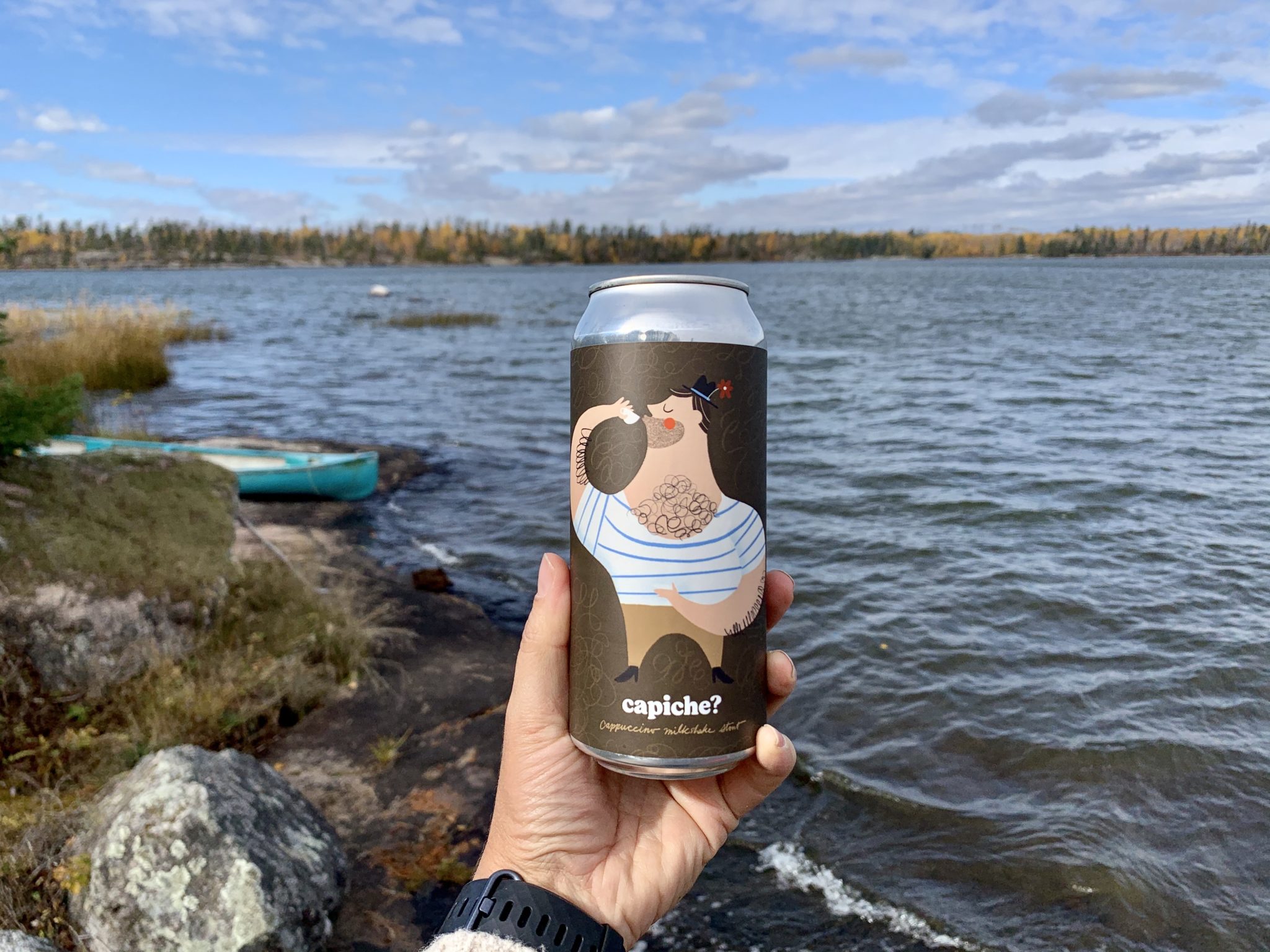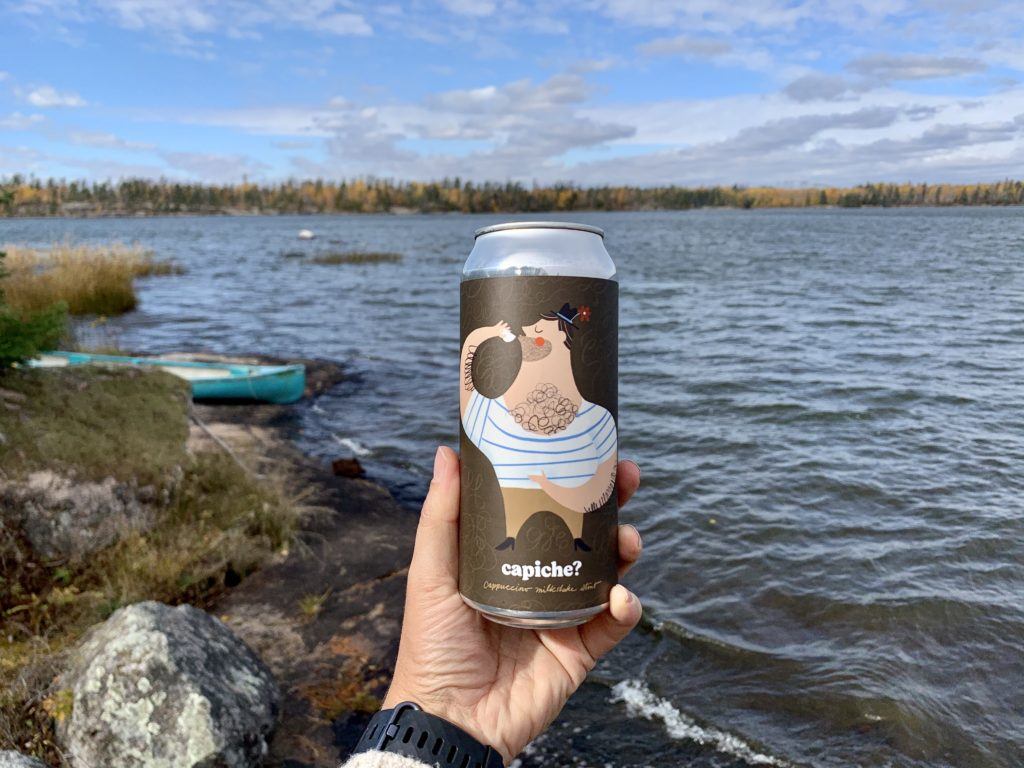 Nonsuch Brewing Co.
I'd like to say I'm not playing favourites, but Nonsuch is definitely a favourite. Where to begin with Nonsuch? Even before we get into the beer, we have to talk about their taproom, which is one of the most beautiful spaces in the city and in a terrific downtown location in the Exchange. The food menu? Out of this world. The staff? Some of the friendliest servers I've met in Winnipeg. I've had many an amazing time at Nonsuch brewery since they opened, including my second date with my boyfriend (I may have fallen in love with him over their cheese platter and a pint of Raspberry Kettle Sour).
But we're here to talk about the beer! What I love about Nonsuch is their ever-expanding list of interesting beers. Nearly every time I check, there's a new and exciting beer I'd like to sample. Even better, they often collaborate with other local businesses. For example, I recently had their Capiche, a cappuccino milkshake stout; the can was designed by a local designer and the coffee used in the stout came from Fools & Horses, a Winnipeg coffee company.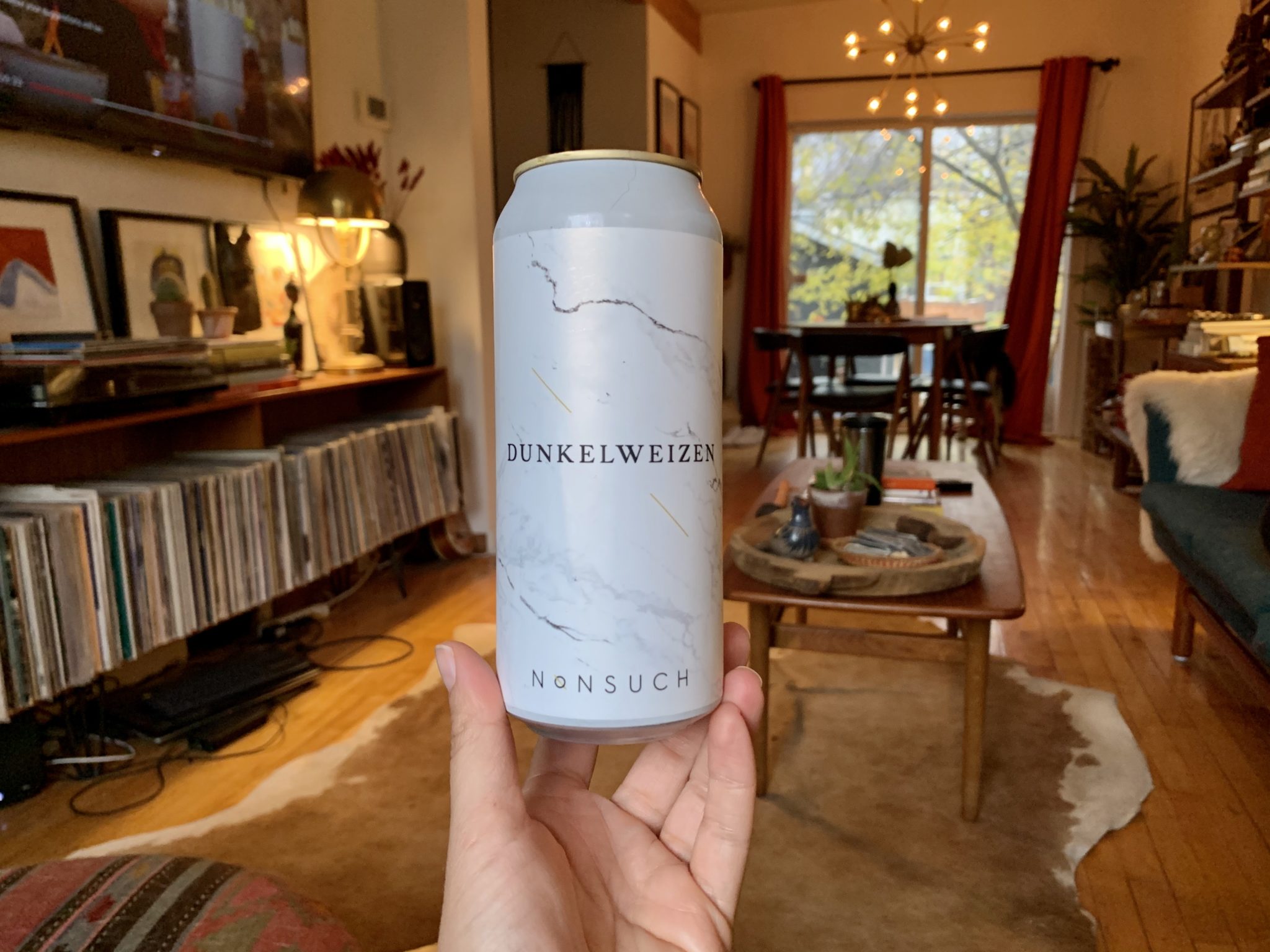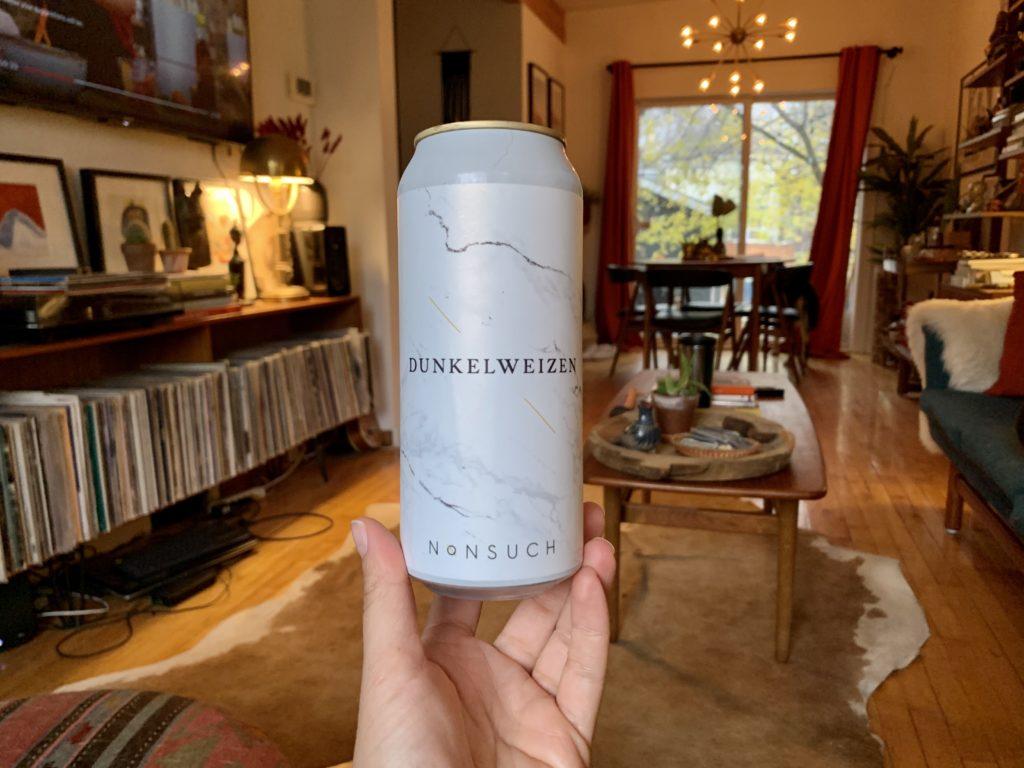 Other favourites of mine include La Moliere Pilsner (for a very smooth, easy drink), Honey Oat Saison (brewed with local honey), Dunkelweizen (it's like autumn in a can, think smooth and chocolatey), and their Tripel (but watch out, because it's a whopping 9.3%). I'm also a fan of the Baltic Porter and Belgian Peach. You really can't go wrong with their beer, no matter what you choose.
Check out Nonsuch Brewing Co. for varieties, further information, and ordering/delivery information.
Barn Hammer Brewing Co.
Barn Hammer is another brewery in Winnipeg that has quickly become a staple for me. With a charming and cosy taproom on Wall Street, Barn Hammer is often my go-to beer if I'm not sure what I want to drink. In fact, if you asked me what my very favourite Winnipeg beer is, I'd probably answer with one of Barn Hammer's signatures, their Grandpa's Sweater Oatmeal Stout, a smooth and full-bodied stout that's absolutely bursting with flavour.
Other favourites include their Le Sneak Belgique Witbier (perfect if you're after something light yet packed with interesting flavour) and their Lousy Beatnik Amber Lager (probably my favourite amber lager in the city, it's crisp and very easy to drink). They also have a rotating menu of seasonal and experimental beers that feature local flavours, including strawberries, blackberries, pumpkin, and rye.
Check out Barn Hammer Brewing Co. for varieties, further information, and ordering/delivery information.
Sookram's Brewing Co.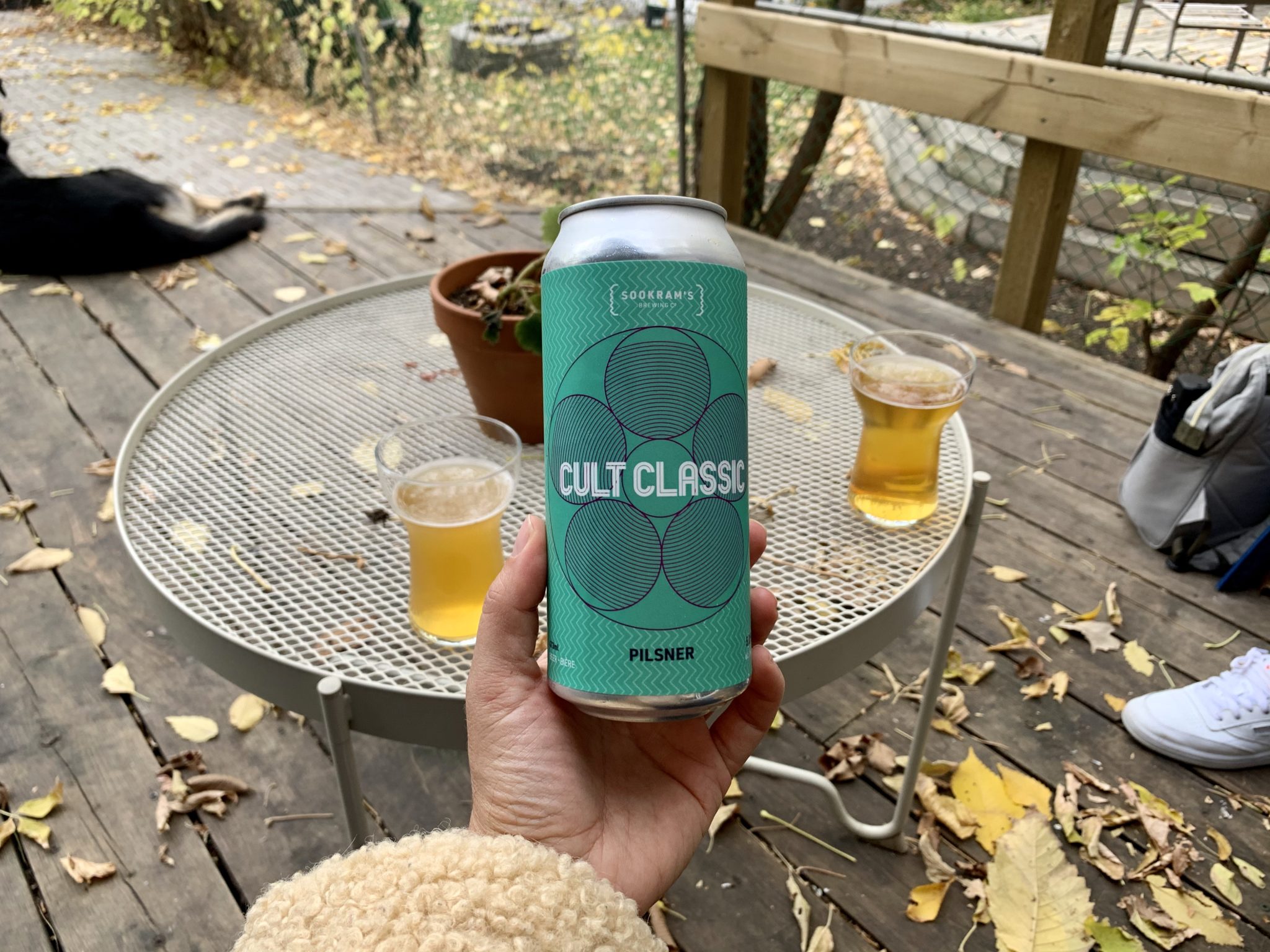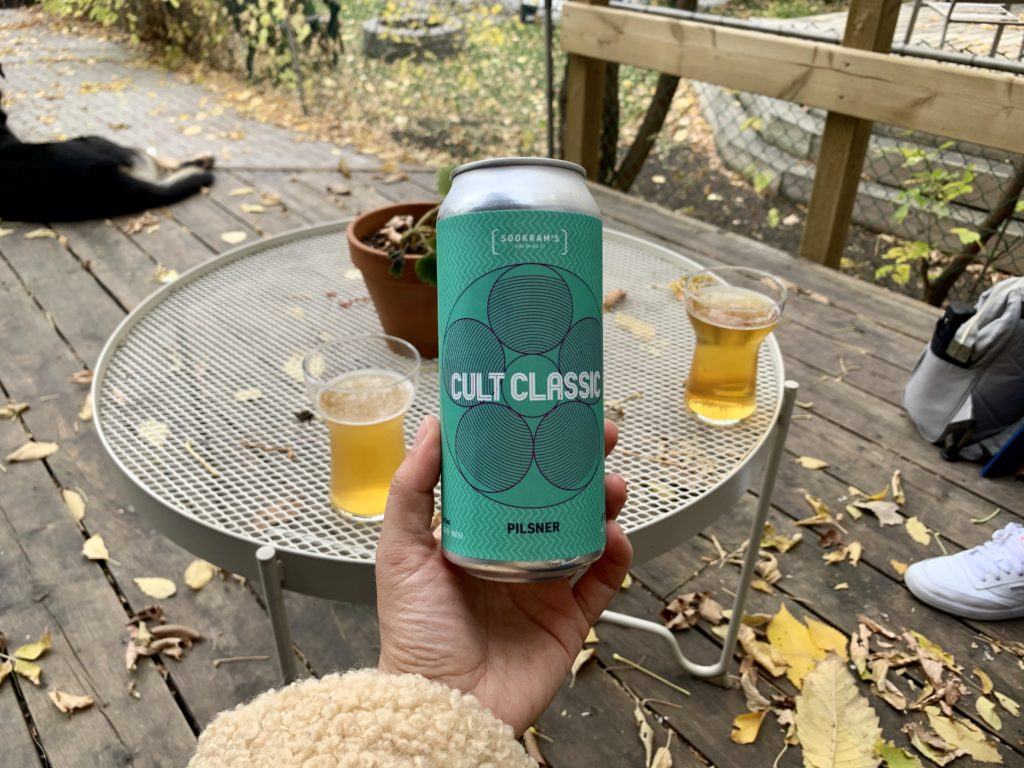 Full disclosure: I haven't been to Sookram's taproom yet, even though it's my neighbourhood brewery! After years of homebrewing, founder Andrew Sookram finally decided to take the plunge and open his own brewery, and I for one couldn't be happier to support this local business.
Although the beer list is fairly humble at the moment, Sookram's beers certainly pack a punch; I firmly believe they should be included in the best breweries in Winnipeg. My favourite is the Cult Classic Pilsner, a golden lager that kept me company on many a hot day in the garden this summer. Crisp and floral, I always make sure to have a couple of cans in my fridge. I'm also a huge fan of the MacGuffin, a California Common.
Check out Sookram's Brewing Co. for varieties, further information, and ordering/delivery information.
Kilter Brewing Co.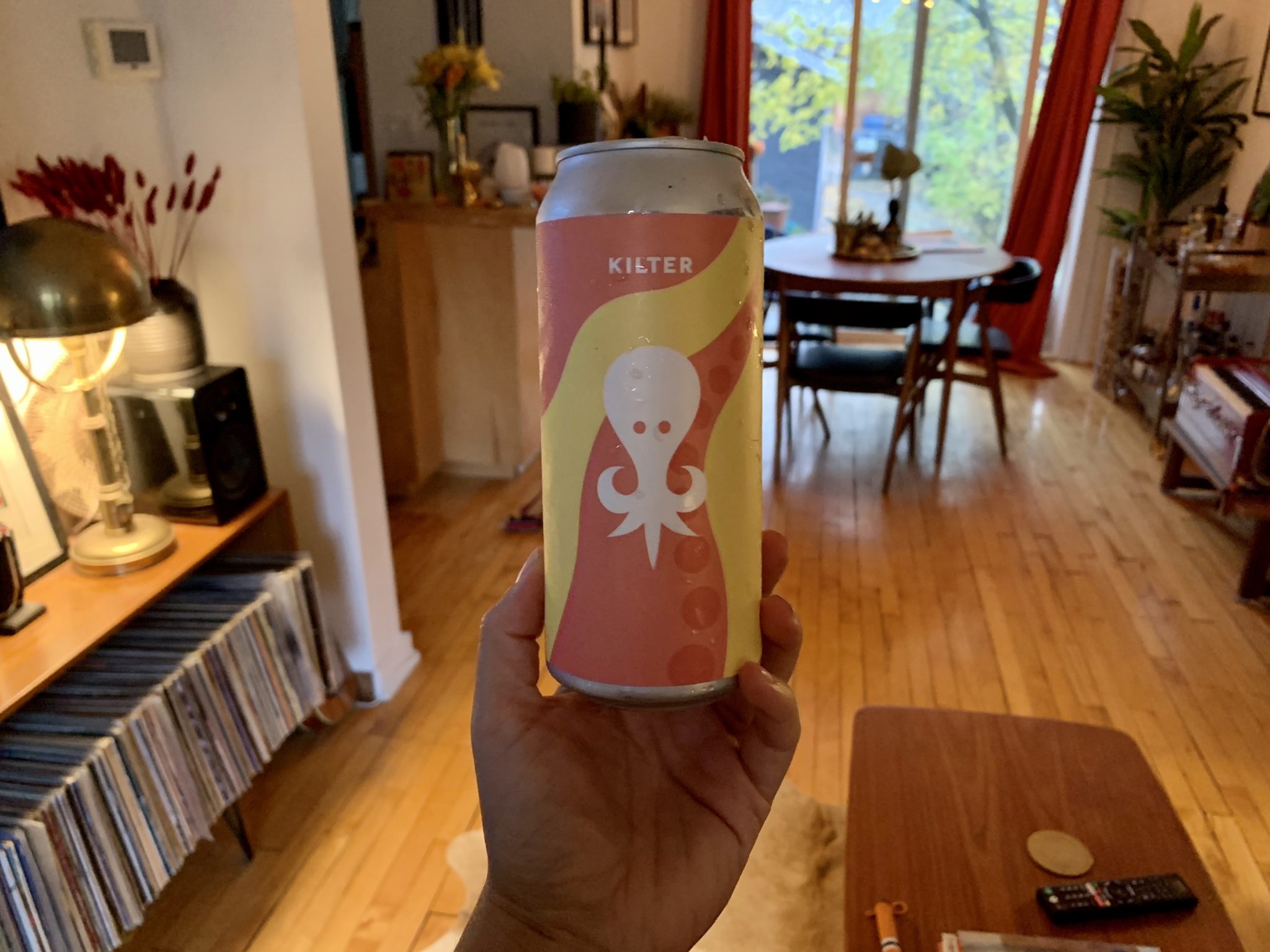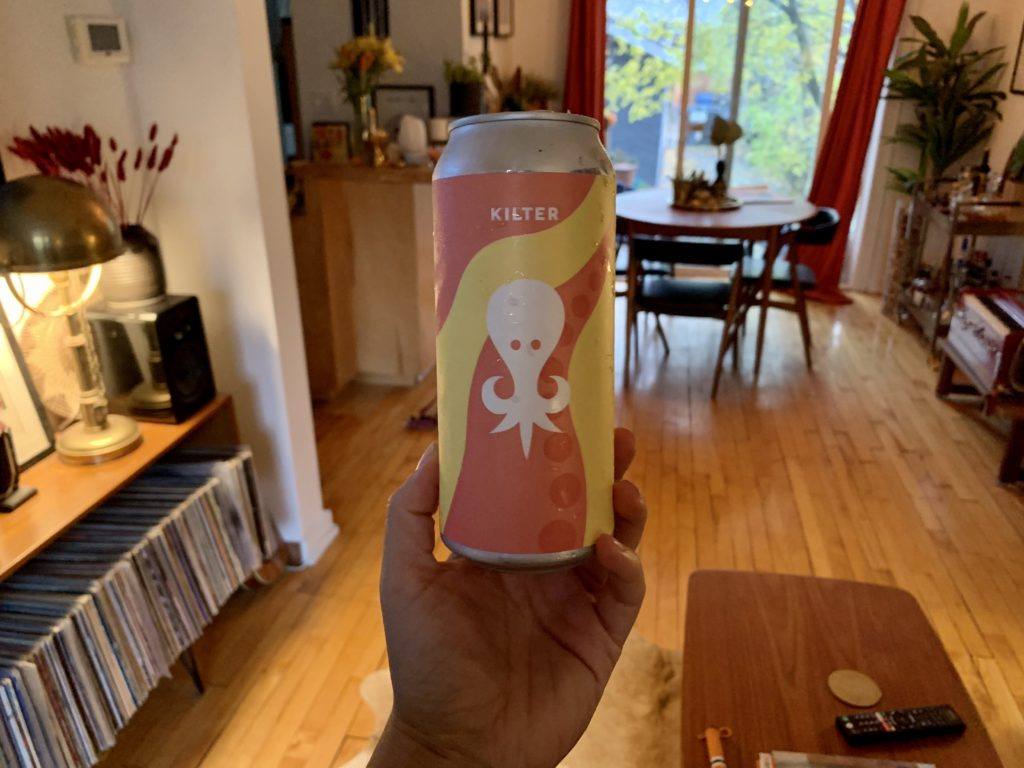 Kilter is one of the newer kids on the block, and they're fitting into the local craft breweries in Winnipeg nicely! Found in St. Boniface, the taproom is unbelievably cool – very Instagrammable, in fact – but the beer is, of course, the main event.
As you may have noticed so far, I'm not a huge fan of IPAs. That being said, I am a big fan of Kilter's IPAs, notably their Juicii IPA. Their Slurpii POG Slushy Sour was a huge hit with my friends, while I'm desperate to try their S'more Stout.
Inventive, experimental, and surprising: that's how I would describe Kilter's beers. I personally can't wait to try even more.
Check out Kilter Brewing Co. for varieties, further information, and ordering/delivery information.
One Great City Brewing Co.
One Great City is yet another Winnipeg brewery that never disappoints. Whenever I'm shopping for local beer, I'm always inevitably drawn to their excellent selection. OGC believes in creating beer that is adventurous yet accessible, meaning they create beer for a wide range of beer-drinkers; whether you're a seasoned craft beer drinker or are just dipping your toes in the water, they have a beer for you.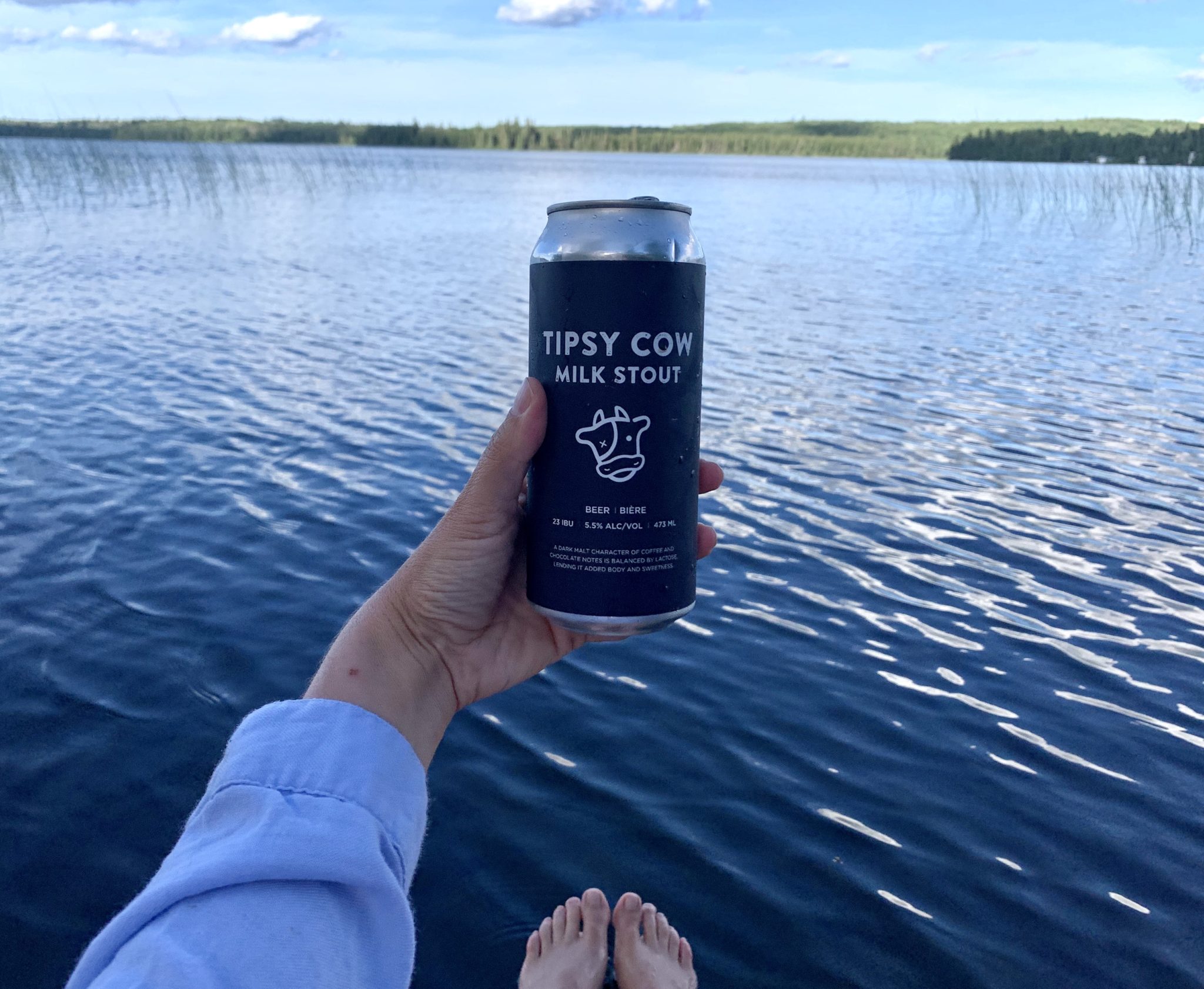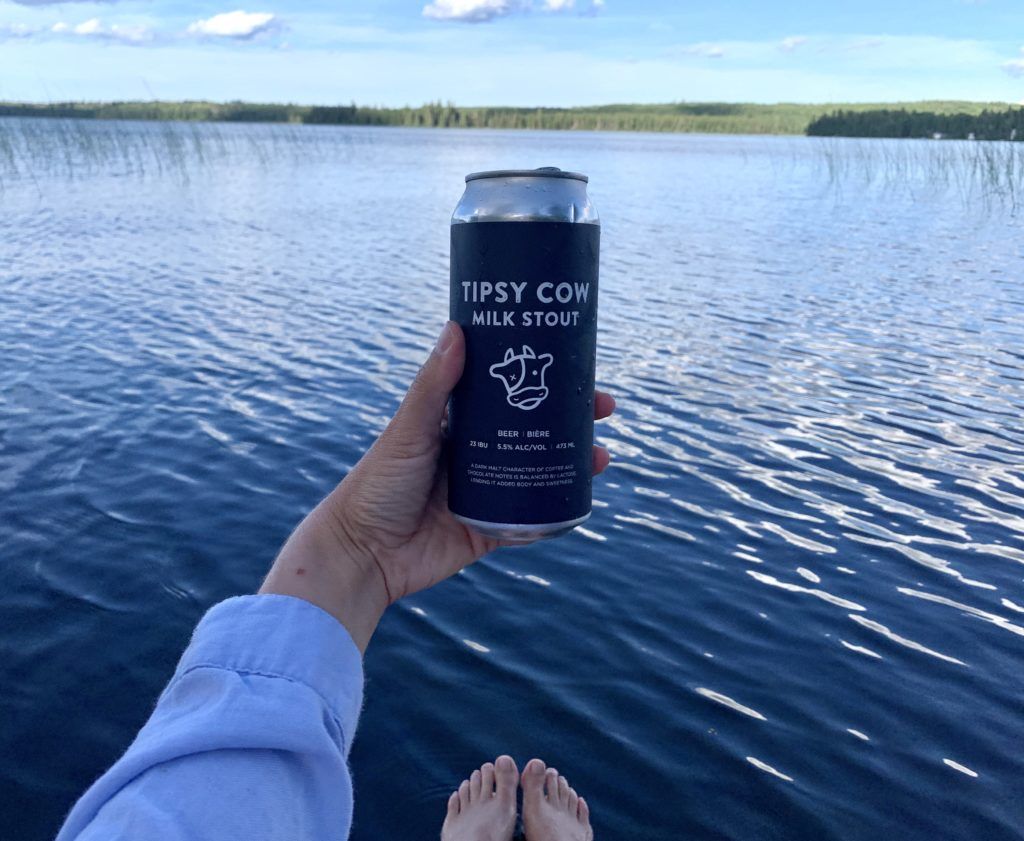 My favourites include Tipsy Cow Milk Stout (are you noticing a pattern? I do love my stouts, and this one has hints of chocolate and coffee), the Belgian Esprit (one of my go-tos when I'm not sure what I feel like drinking, I love the citrus flavours that stand out in this Witbier), and the Falcon Blond (a perfect summer beer).
OGC also has an excellent taproom with a menu that perfectly compliments their beer; think delicious wings, pulled pork, burgers, and nachos (with some great vegetarian options, too). Their food is also available for delivery!
Check out One Great City Brewing Co. for varieties, further information, and ordering/delivery information.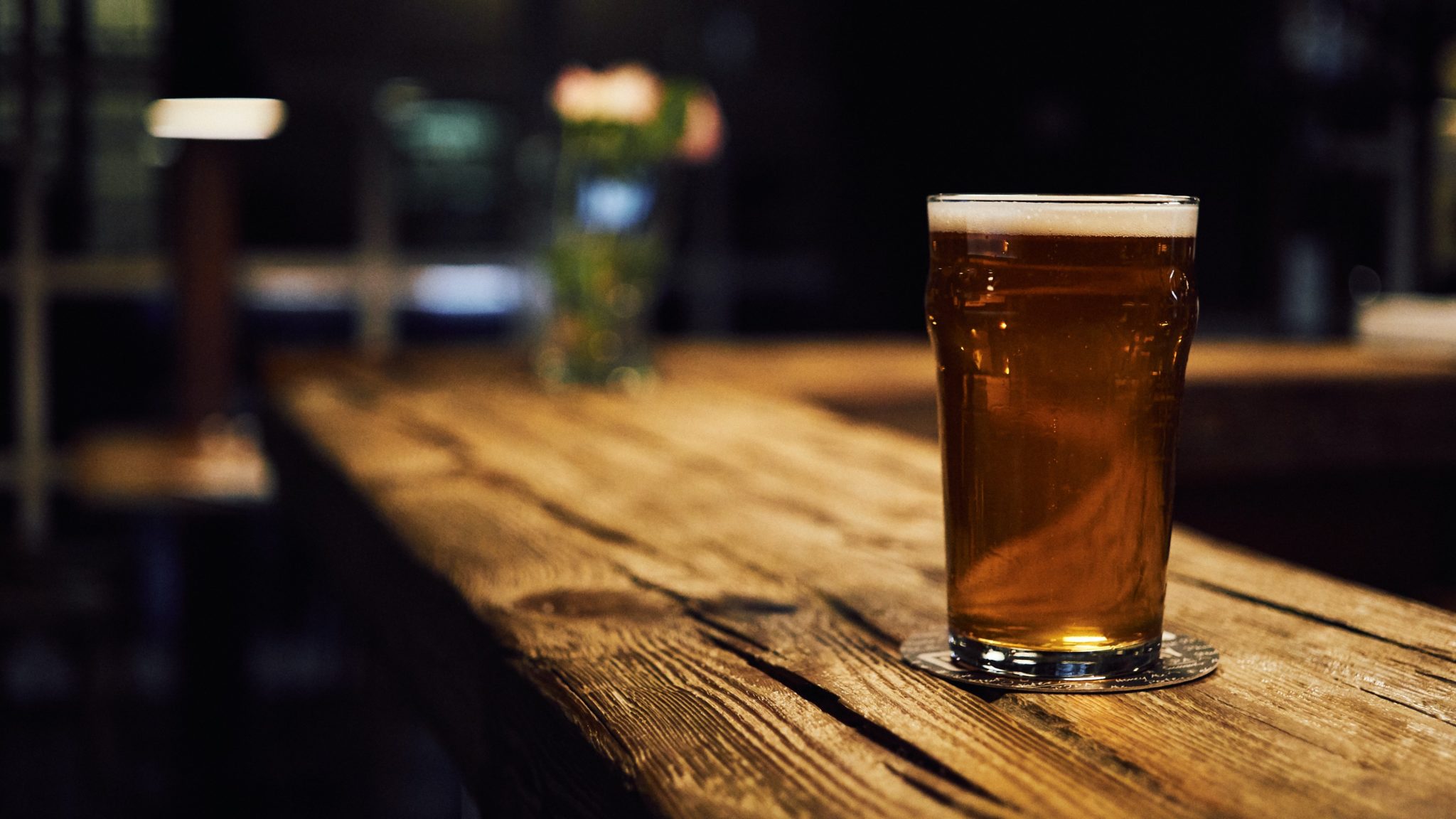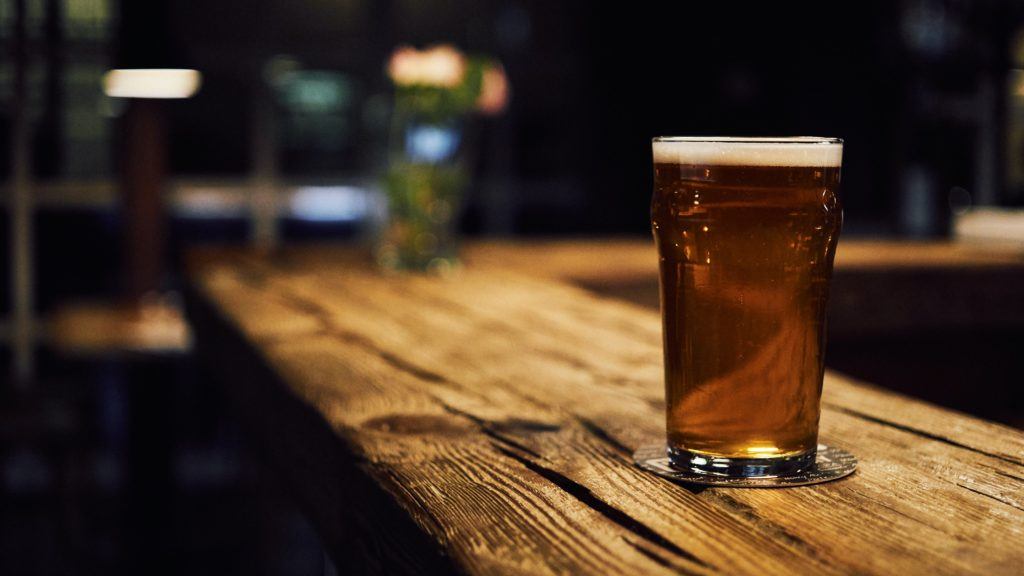 Half Pints Brewing Co.
One of the OGs of breweries in Winnipeg, you should definitely add Half Pints Brewing Co. to your list of Winnipeg beers to try. Half Pints works with many local businesses and strive to use as many locally-grown ingredients as possible in their beer, so you know that you're truly supporting Manitobans when you purchase their products.
My favourites include the Stir Stick Stout (heavy on the coffee flavour, which I love) and the St. James Pale Ale (I find myself ordering this a lot when I go out to local restaurants and bars). If you love hops, their Little Scrapper IPA is renown as one of the best IPAs in the city!
Check out Half Pints Brewing Co. for varieties, further information, and ordering/delivery information.
Fort Garry Brewing Co.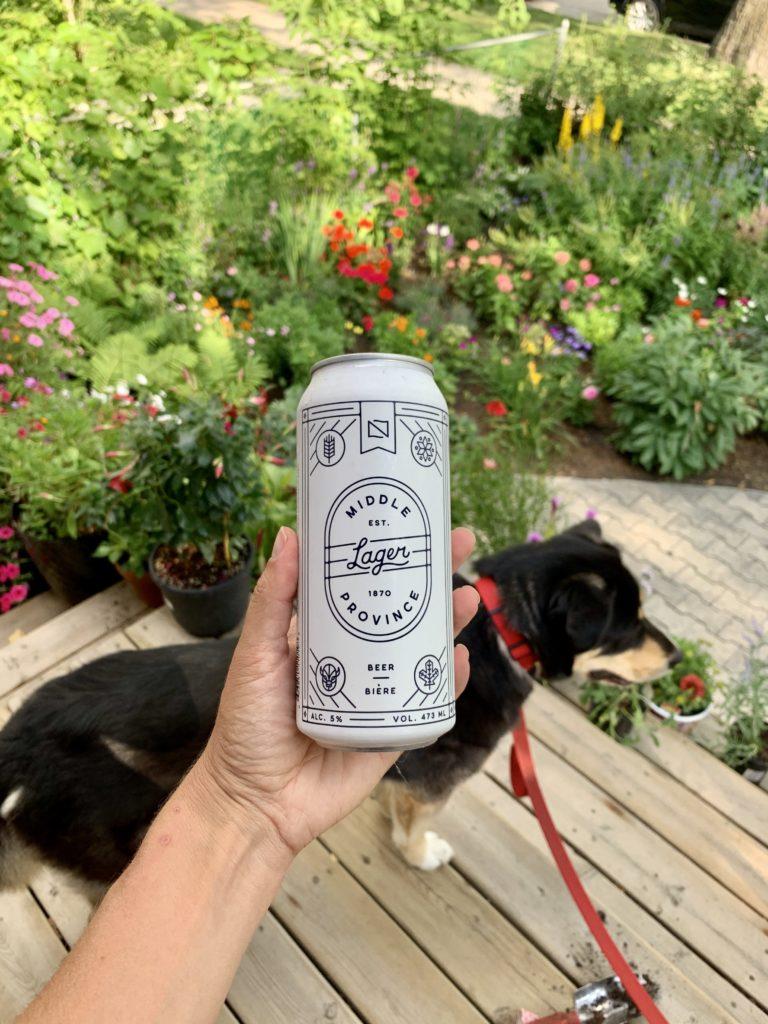 I feel like I'm a broken record at this point, but Fort Garry Brewing Co. is yet another favourite. I'm always drawn to their inventive flavours and their unapologetic Manitoban pride. I may be biased, of course – I grew up in the Winnipeg neighbourhood of Fort Garry – but they're one of the best known breweries in Winnipeg for a reason.
My favourites include the Middle Province Lager (incredibly smooth, it's perfect for an easy drink), the Fort Garry Rouge (another beer I order a lot when out, it's a great pour), and in summer, the Lemon Radler. My boyfriend and I have bought their variety pack a few times and it's always a treat.
Check out Fort Garry Brewing Co. for varieties, further information, and ordering/delivery information.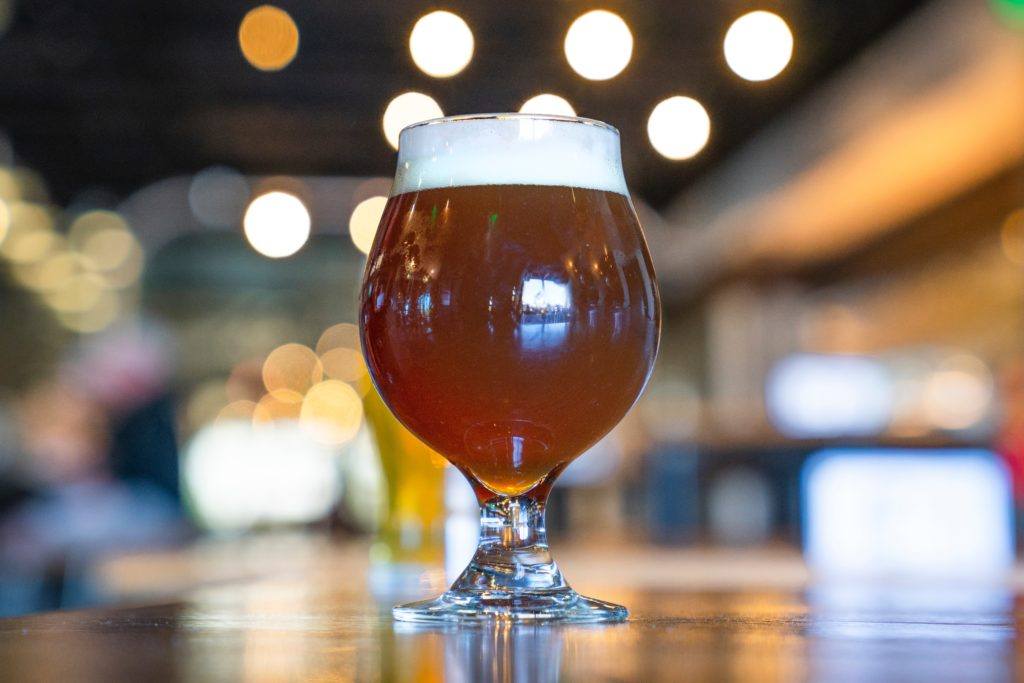 Brazen Hall
Brazen Hall has made its way into the news in the past as winning the city's Le Burger Week for a few years in a row. And I agree… their burgers are unbelievable. Whenever I'm not sure where I feel like going to eat in Winnipeg, I know I'll always enjoy a burger and a beer flight at Brazen Hall. The vibe is a bit more "sports bar" than some of the other taprooms on this list, but it's perfect if you're looking for a guaranteed lively atmosphere.
Although I rarely buy Brazen Hall beers to bring home, my favourite beers to include in the flight are the Longsword Pilsner, the Sosken Stout, and the Jarpur Amber Ale. They also have a wonderful selection of seasonal beers to try in-house.
Check out Brazen Hall for varieties, further information, and ordering/delivery information.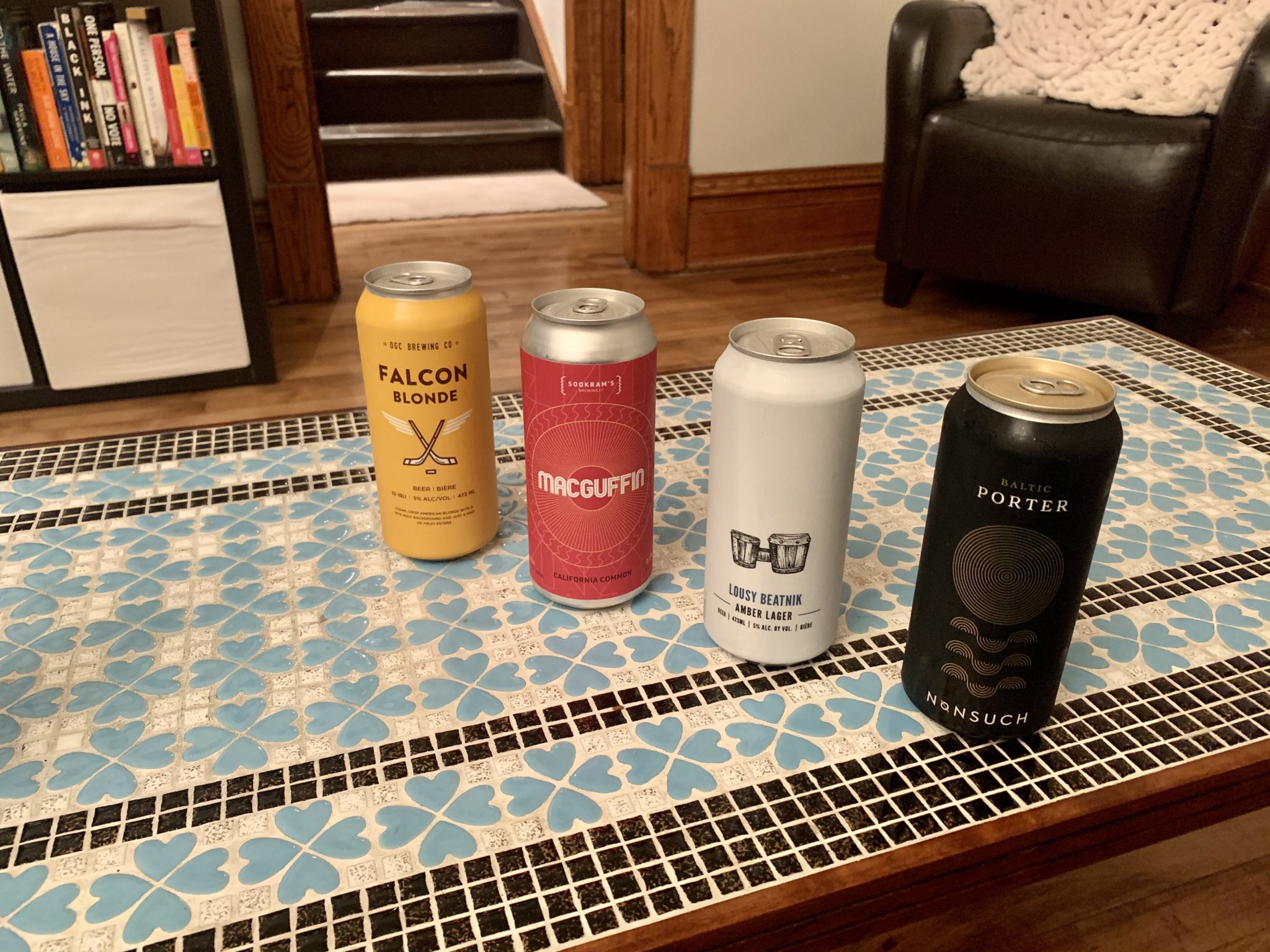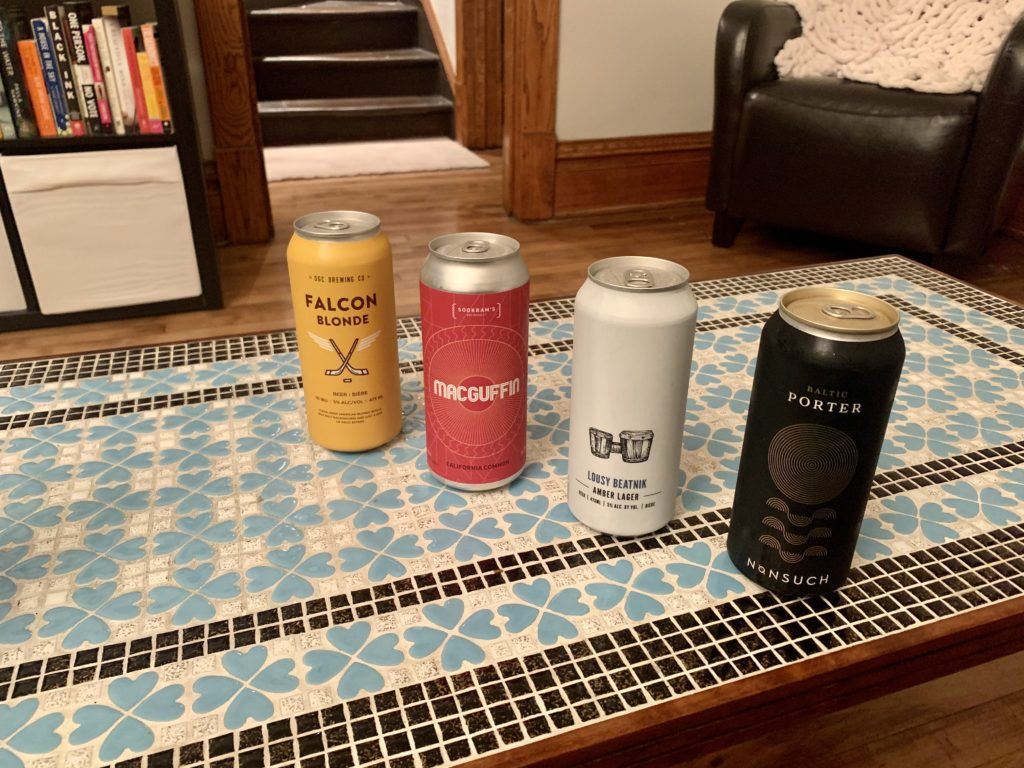 Other Breweries in Winnipeg to check out:
With so many breweries in Winnipeg to choose from, it was difficult to narrow it down to just this list! Make sure to check out the following Winnipeg breweries as well:
Little Brown Jug: Little Brown Jug's flagship beer, the 1919 Belgian Pale Ale, is arguably one of Winnipeg's most famous craft beers. They have an amazing selection of seasonal beer – I loved their summer lager this year – and a great location downtown. https://littlebrownjug.ca
Stone Angel Brewing: Stone Angel's taproom comes highly recommended, and I can't wait to check them out! They have some of the best and most innovative flavours going. As a stout lover, I am obsessed with the Amaretto Chocolate Cheesecake Stout and the Marcellus Peanut Butter Milk Stout. https://stoneangelbrewing.com
Torque Brewing: Torque Brewing is incredibly popular in Winnipeg, and for good reason. Their What the Helles Lager is one of my favourite lagers in the city; their beer is sold in many pubs and bars in Winnipeg, because it's just that in demand. They also have a spacious taproom with a fantastic atmosphere. https://torquebrewing.beer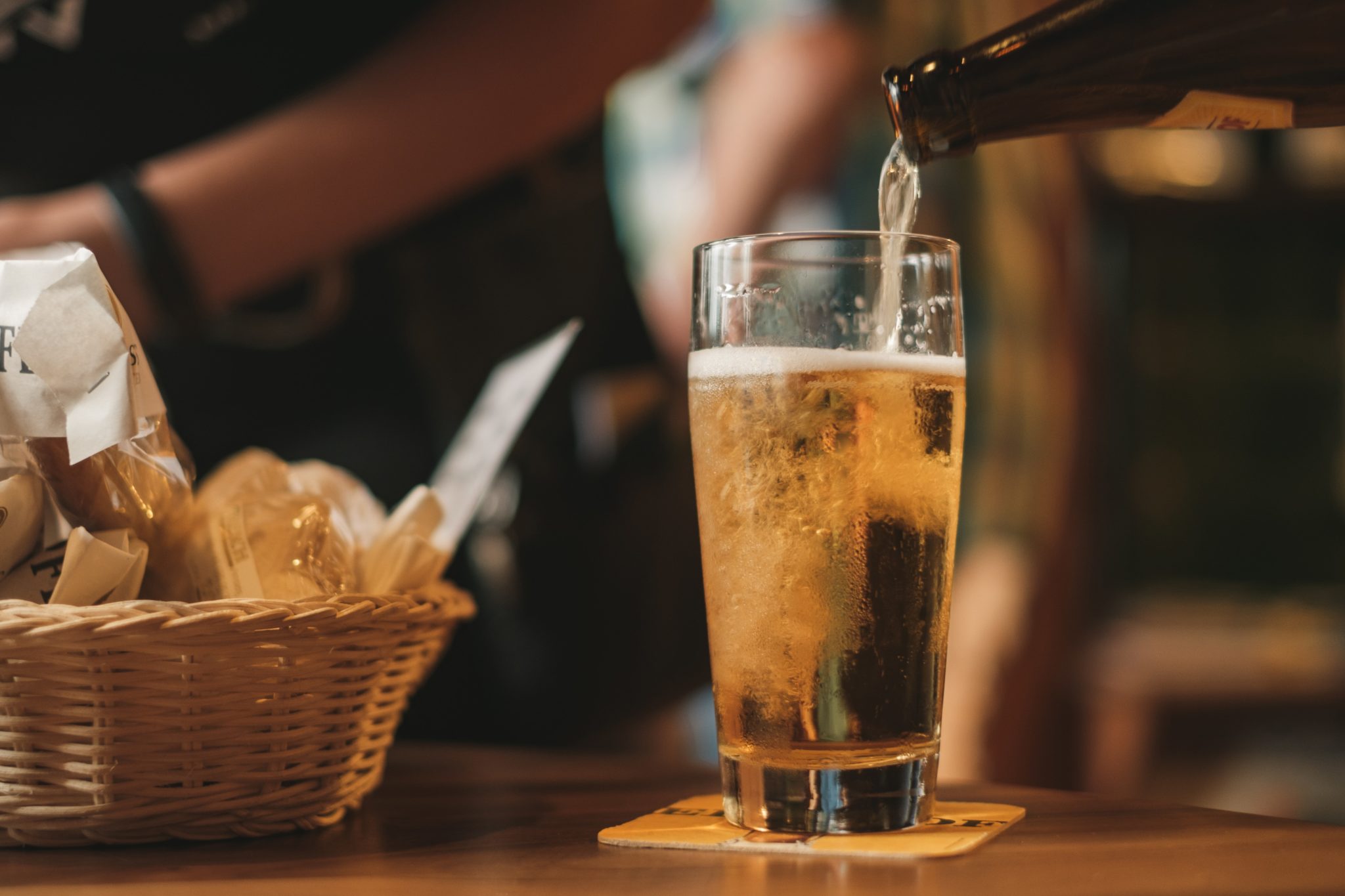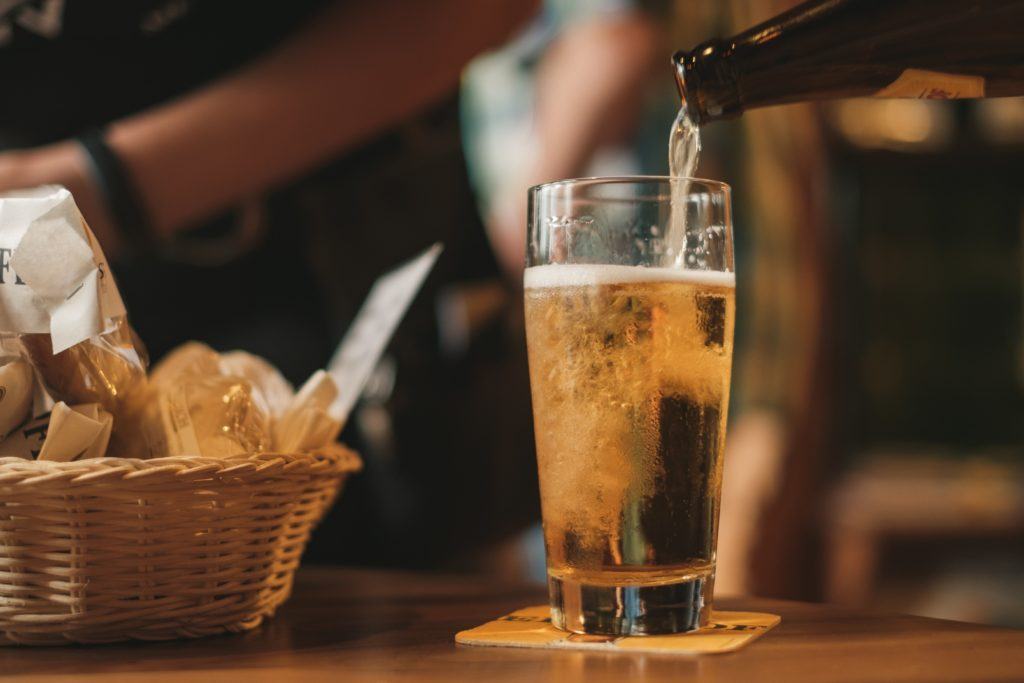 Trans Canada Brewing Co.: A favourite of many, Trans Canada has a fun taproom and an excellent array of beers to sample. I'm a big fan of the Portager Bohemian Pilsner as well as the Bluebeary Ale, flavoured with – you guessed it – blueberries. https://www.tcb.beer
Oxus Brewing Co.: I've only tried one of Oxus' beers – their Juice of the Oats Stout, naturally – but I'm very excited to try more! Any brewery that creates a beer called the Canadian Dream is a win in my books. https://oxusbrewing.com
Lake of the Woods Brewing Co.: Is including this as a Winnipeg brewery contentious? I don't think so! Although Lake of the Woods Brewing did indeed begin in Ontario, they now have a brewing location in the excellent Hargrave Street Market in True North Square downtown. Definitely check them out if you're at the market. https://www.lowbrewco.com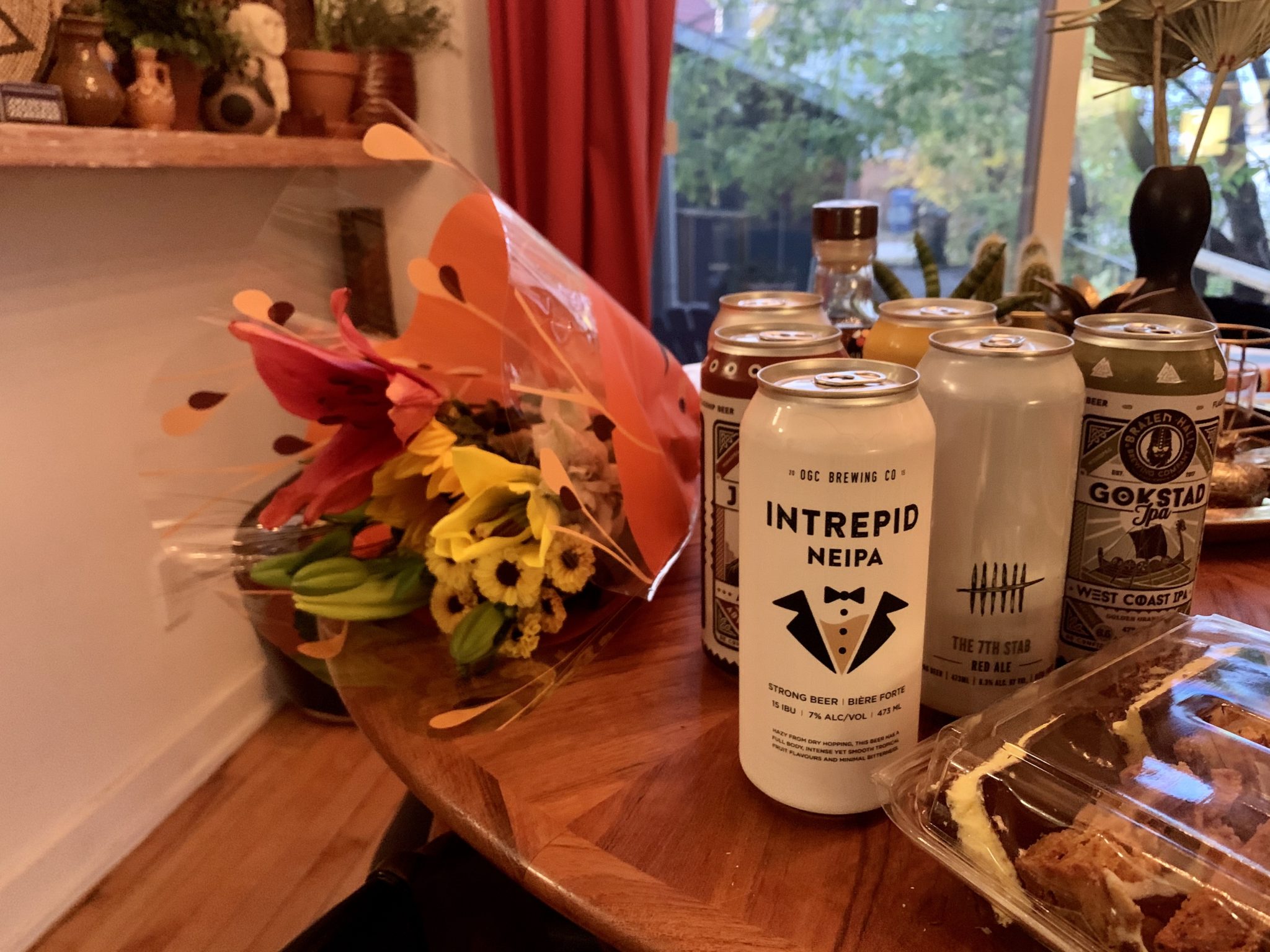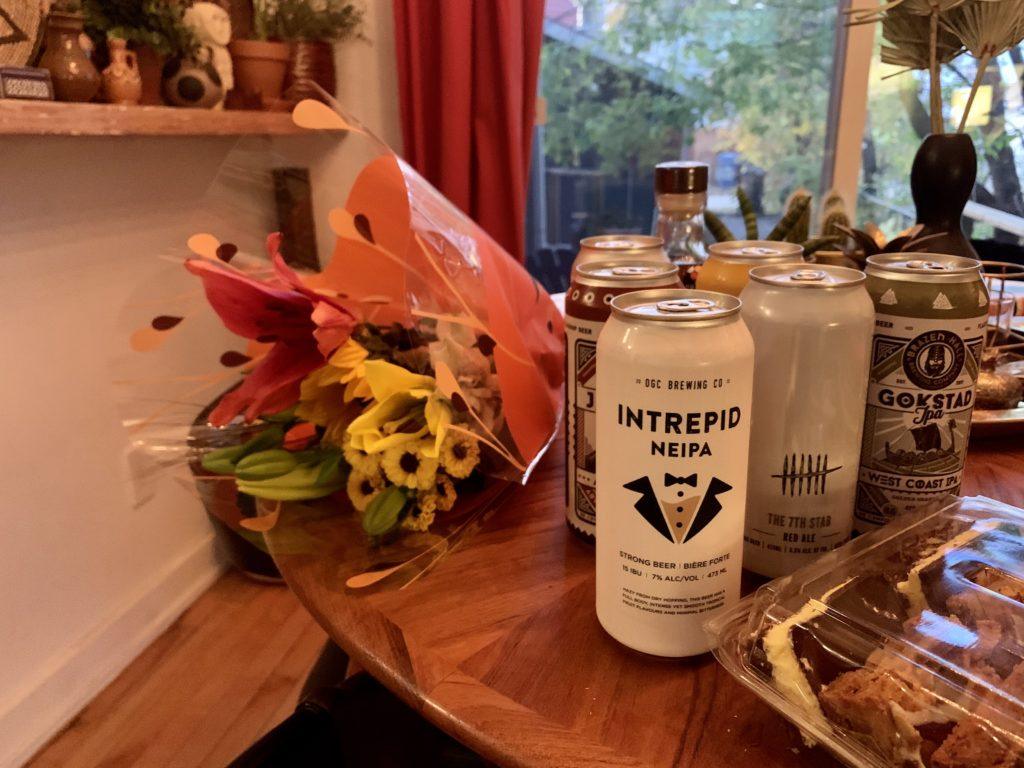 What do you think? Did I include your favourite Winnipeg brewery? Which one are you most eager to try first, or, if you're like me… try again and again?