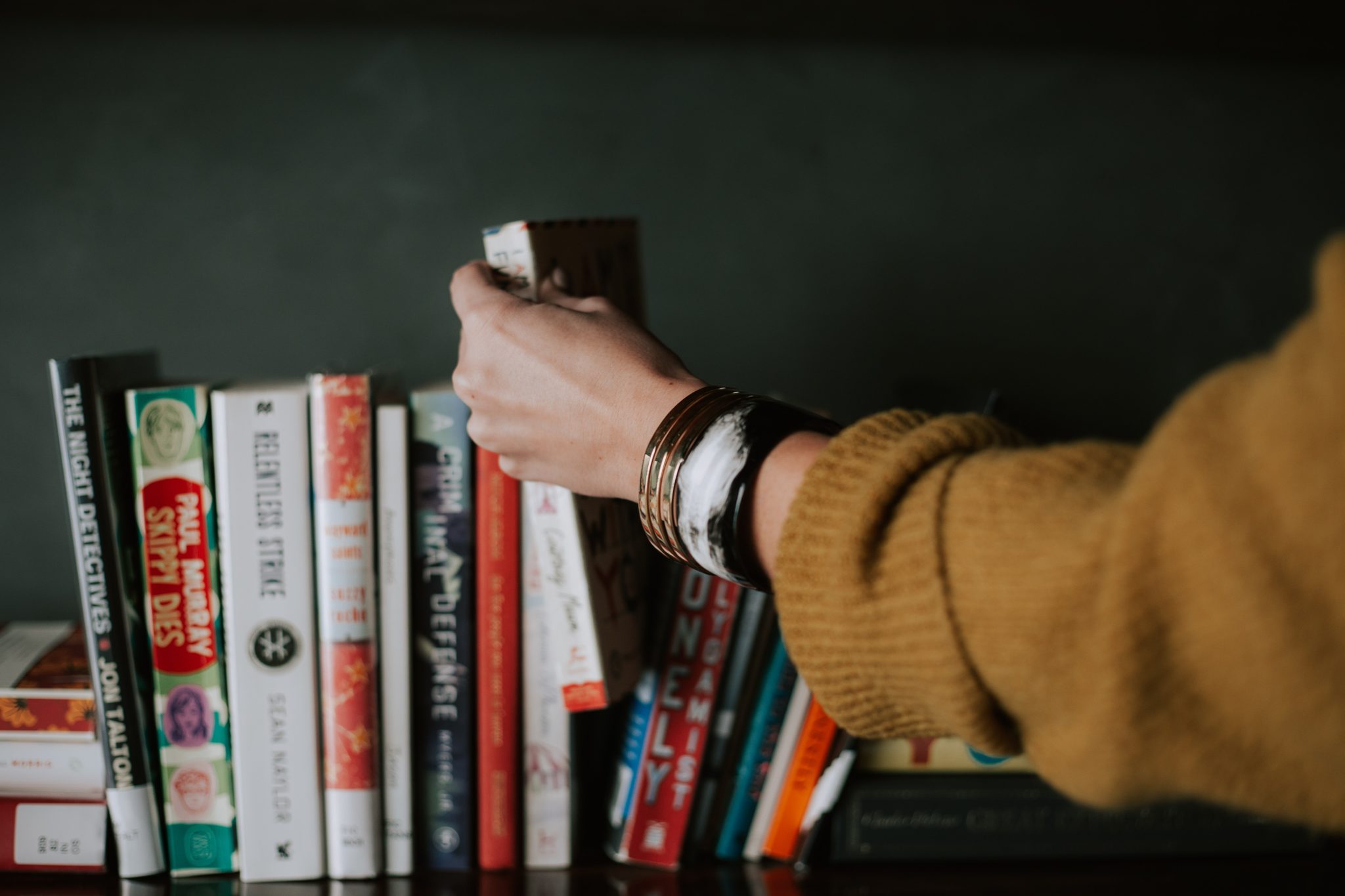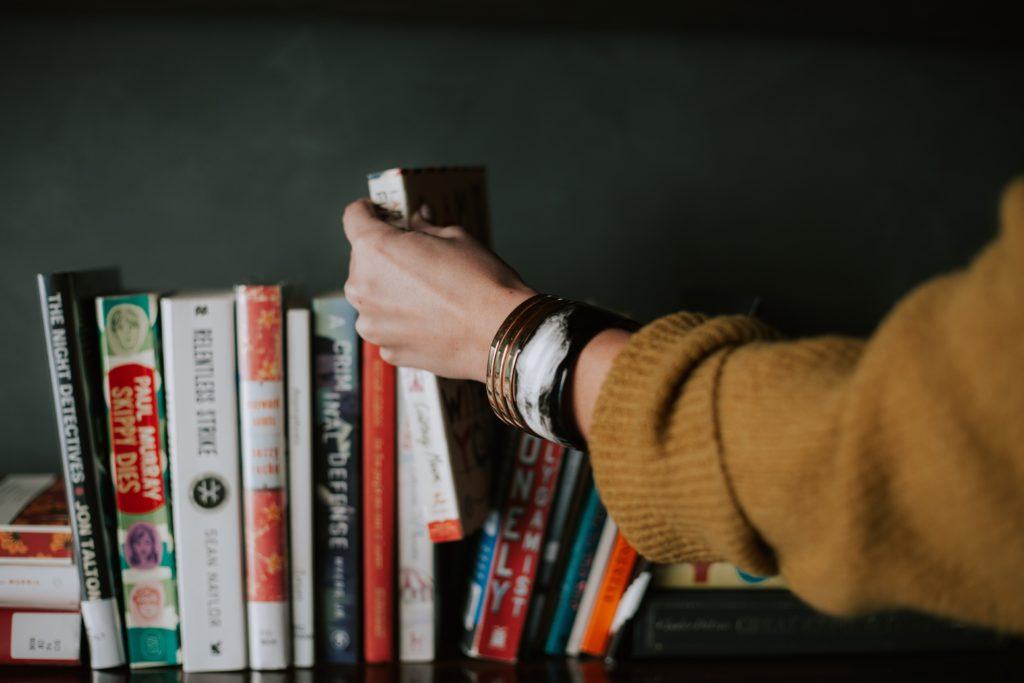 I've been a huge fan of Spotify for around five years now. In the last year alone, I listened to nearly 50,000 minutes of music (that's the equivalent of about 35 days of nonstop music). I like to think I know Spotify well; I look forward to my Discover Weekly every Monday, I'm always checking our their suggestions, and I make many playlists. But somehow I have remained in the dark about audiobooks on Spotify, as I only recently discovered just how many books you can listen to with a Spotify account!
With two degrees relating to literature and a lifelong love of books, I've always been a big reader. Despite all the time I suddenly had at home last year, however, I found myself not able to get into reading, no matter what kind of book I picked up.
With a fresh outlook this year – as well as a light at the end of the tunnel around the world – I've regained my love of reading more books. As of this writing (April 6th) I've already read 25 books, and have another four on the go.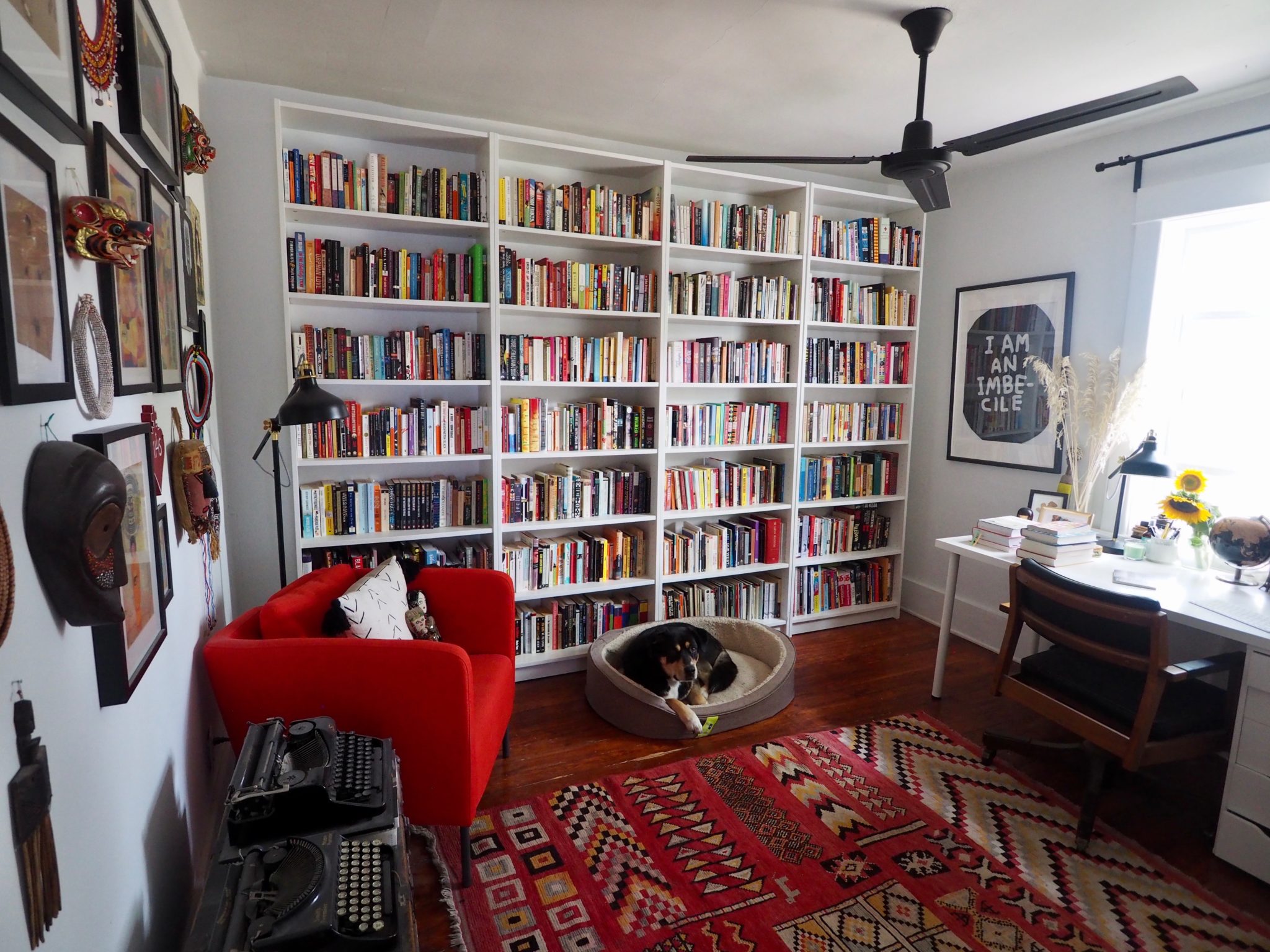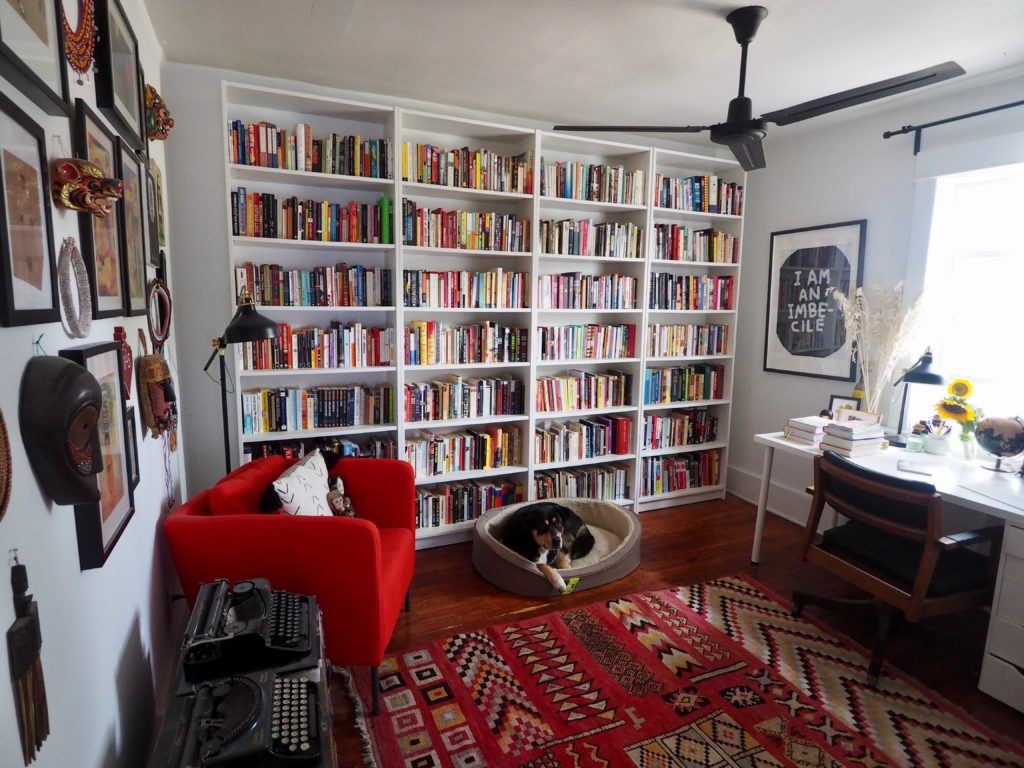 Looking to maximize my book consumption even more, I wanted to give audiobooks a try. For some reason, I just never got into audiobooks, even though the two I've listened to (Becoming by Michelle Obama and Born a Crime by Trevor Noah) were excellent. I'm one of those obsessive individuals that needs to own the books I've read, and I have even bought the books I had initially paid to listen to on other audiobook apps, just so I could have the tangible book in my shelves.
With at least an hour of dog walking a day, I thought audiobooks would be a great addition to my library, whether it be tangible or virtual. Enter audiobooks on Spotify. I have a premium account, so I listen ad-free, and I quickly realized what a plethora of audiobooks there are to listen to. Although I've only just begun to dive into this world of audiobooks, I thought I'd round up a few I've already heard or read, plus a few that I'm looking forward to listening to!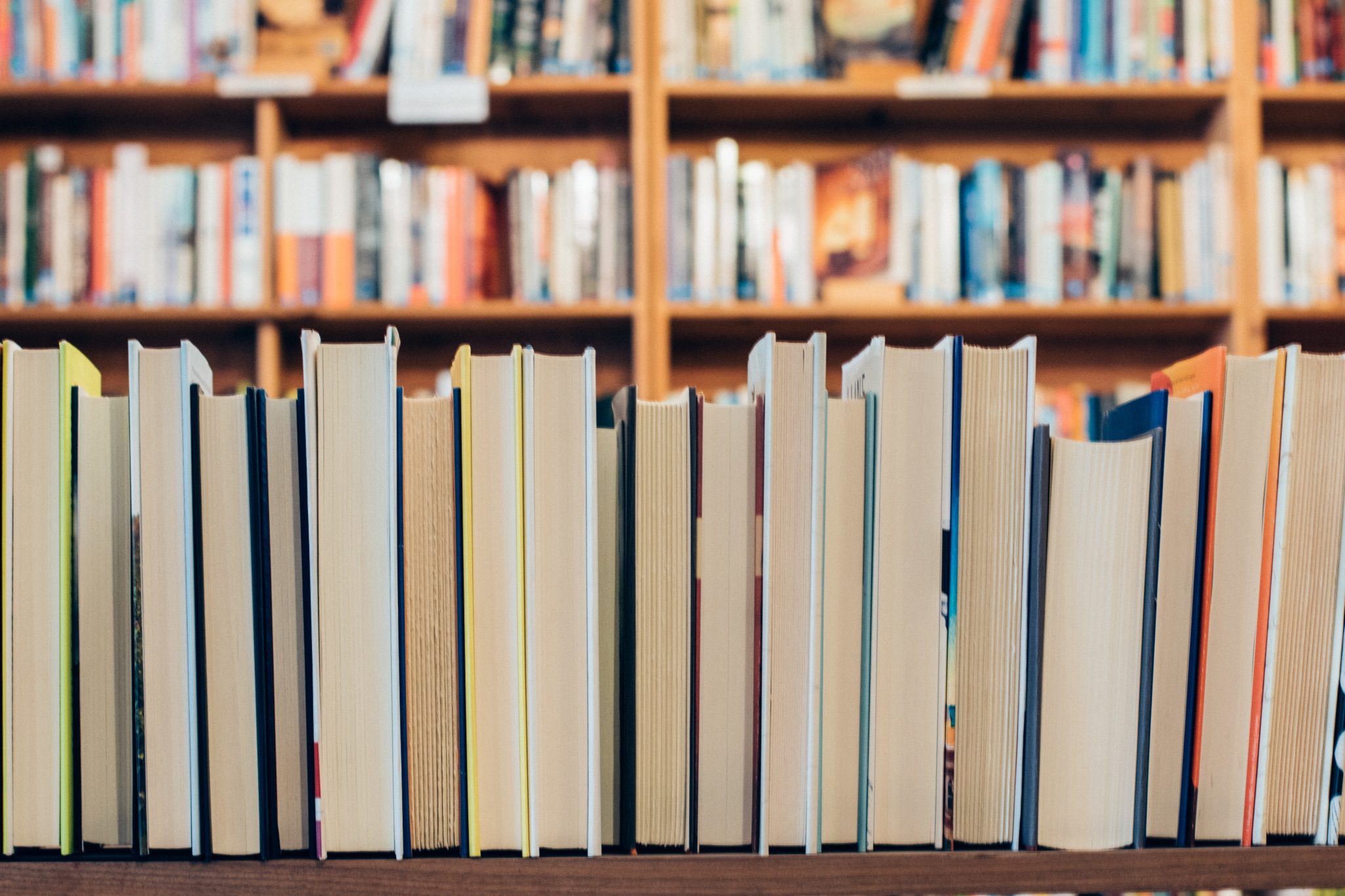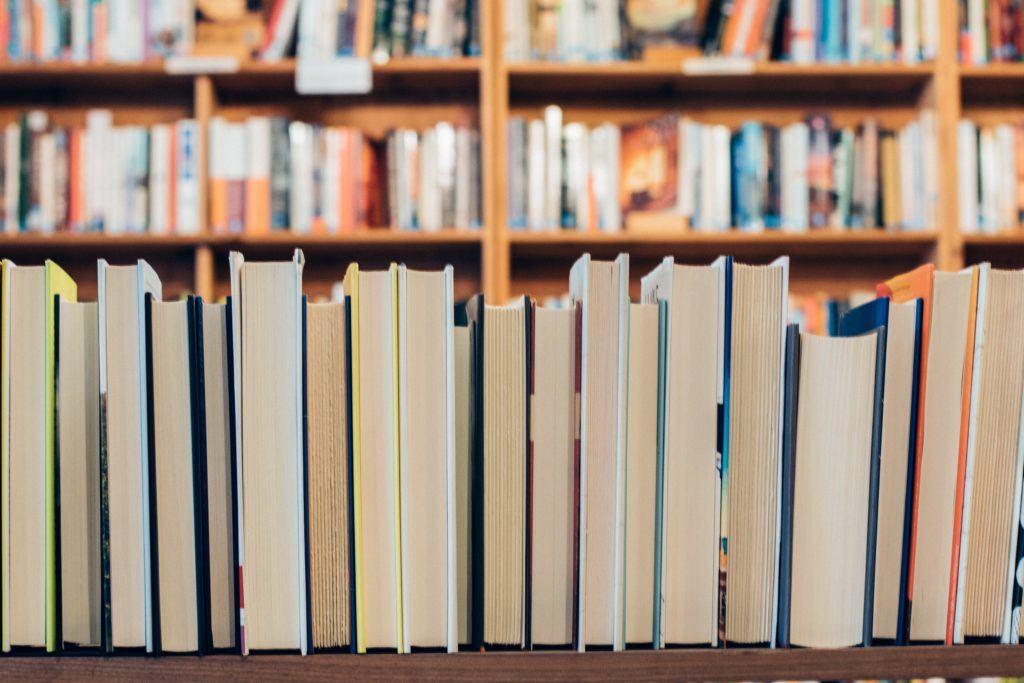 My major complaint about audiobooks on Spotify? There isn't much diversity in the audiobooks available on Spotify, at least when it comes to fiction. If you're after the classics of literature from the 19th and early 20th centuries, you're in luck; there's a lot of great American and European books that are often read in high school and university courses. This is due to the fact that they have recently entered public domain. But when it comes to Black authors, LGBTQIA+ authors, authors of colour, and more diverse voices, I've struggled to find as many.
I'm hoping that this is rectified soon, if possible, although I'm aware it's also an issue of copyright. I'd also rather pay full price to read or listen to a more recent book by a living and/or modern author, for example, knowing that that author or their estate will benefit from the sale (even more so if they are lesser-known or not yet a bestseller). Listening to The Great Gatsby, a book that has sold over 30 million copies around the world (and a book I have purchased a hard copy of already)? I'm not too worried about the estate of F. Scott Fitzgerald in comparison, if that makes sense.
Without further ado, here are some of the best audiobooks on Spotify. I'm only scratching the tip of the iceberg, of course, but it's a good start! A tip to help find them: search for the author, as the titles can often be associated with unrelated songs or albums. Playlists often only show the first chapter of a book, so you'll have to click on the author/reader's name to find the entire book.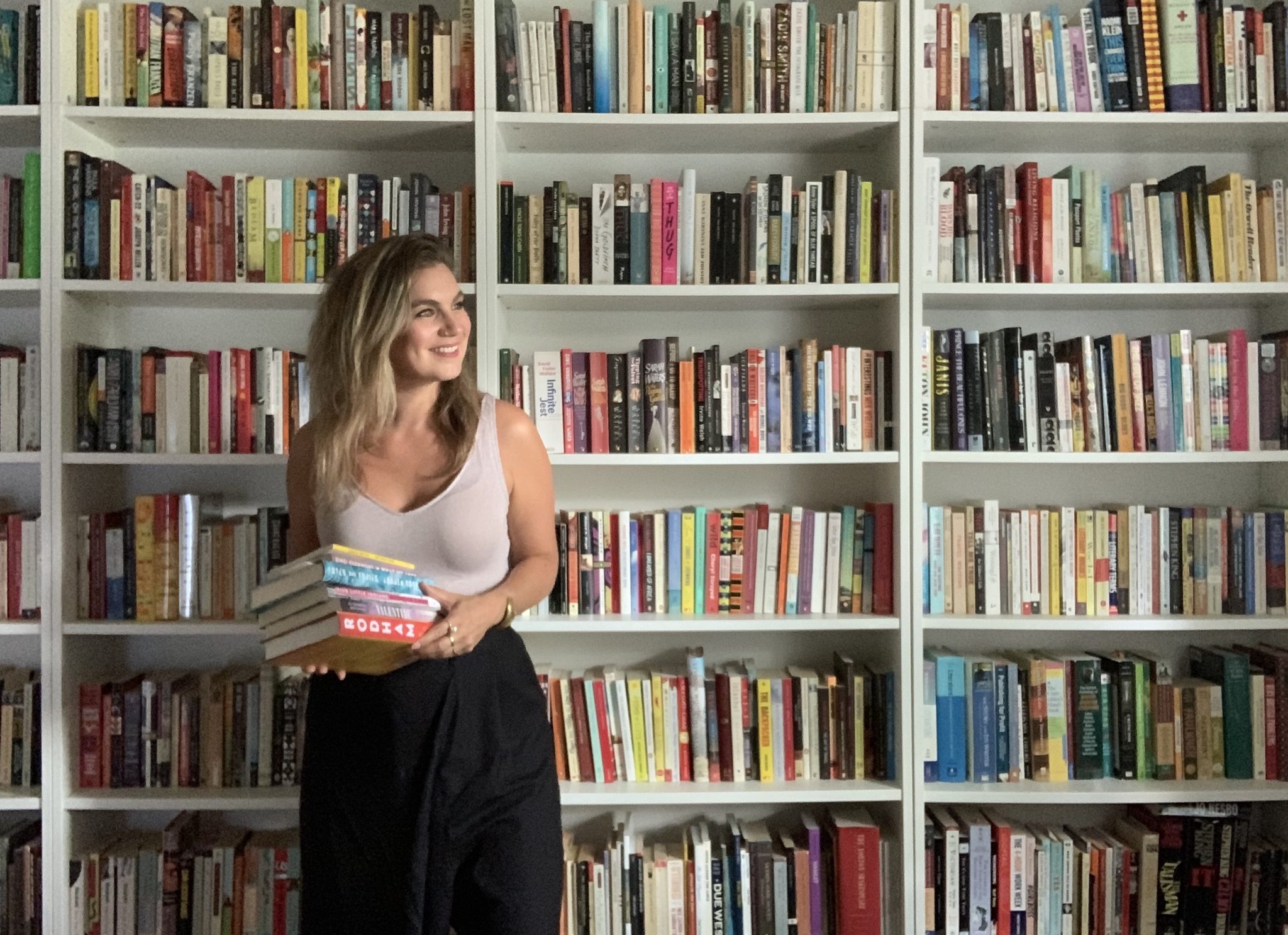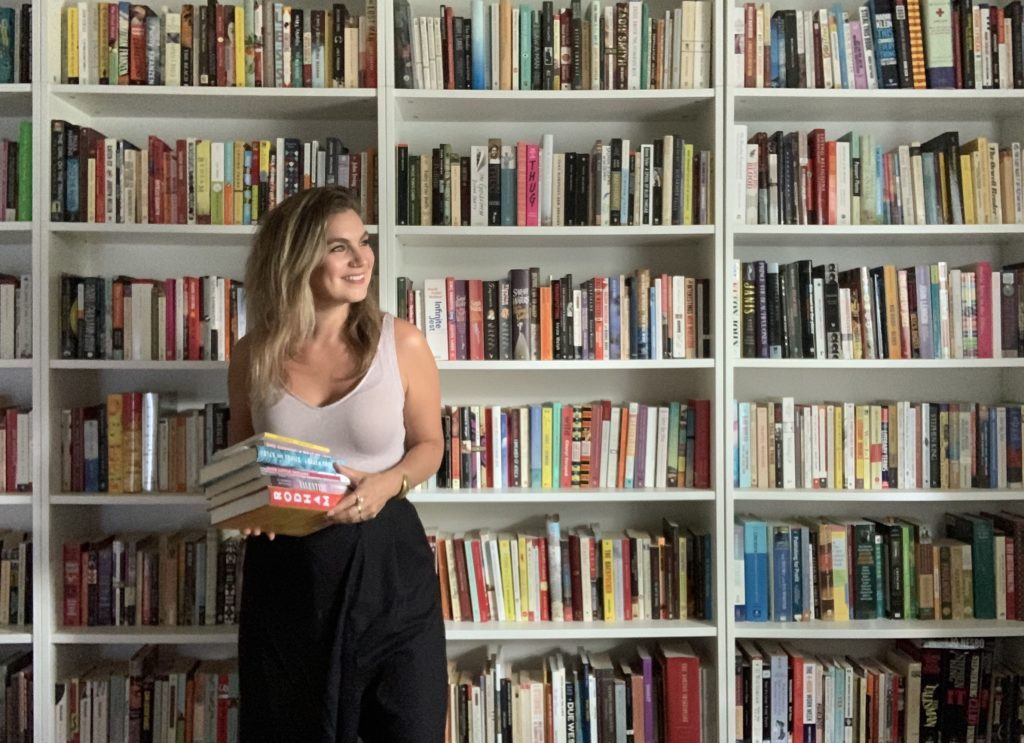 Want to find even more of the best audiobooks on Spotify? Search "audiobooks" and then scroll down to "see all playlists". There you can find just about any kind of audiobook you're after: non-fiction, fiction, romance, classics, crime and thriller, audiobooks for children, sci-fi and fantasy, and even erotic fiction (I don't judge). There are thousands of audiobooks on Spotify just waiting to be listened to!
In this post you'll find mostly classics, but there are hundreds, if not thousands, of modern titles to choose from in all genres. Looking to listen to your childhood favourites? Audiobooks such as Anne of Green Gables, The Wind in the Willows, and writings by Beatrix Potter are all on Spotify, too. And a hint for my German friends: there seems to be a ton of audiobooks in the German language on Spotify, far more than in English according to my research.
(And an FYI: this post in not in any way sponsored by or affiliated with Spotify! I'm just a fan.)
The Best Audiobooks on Spotify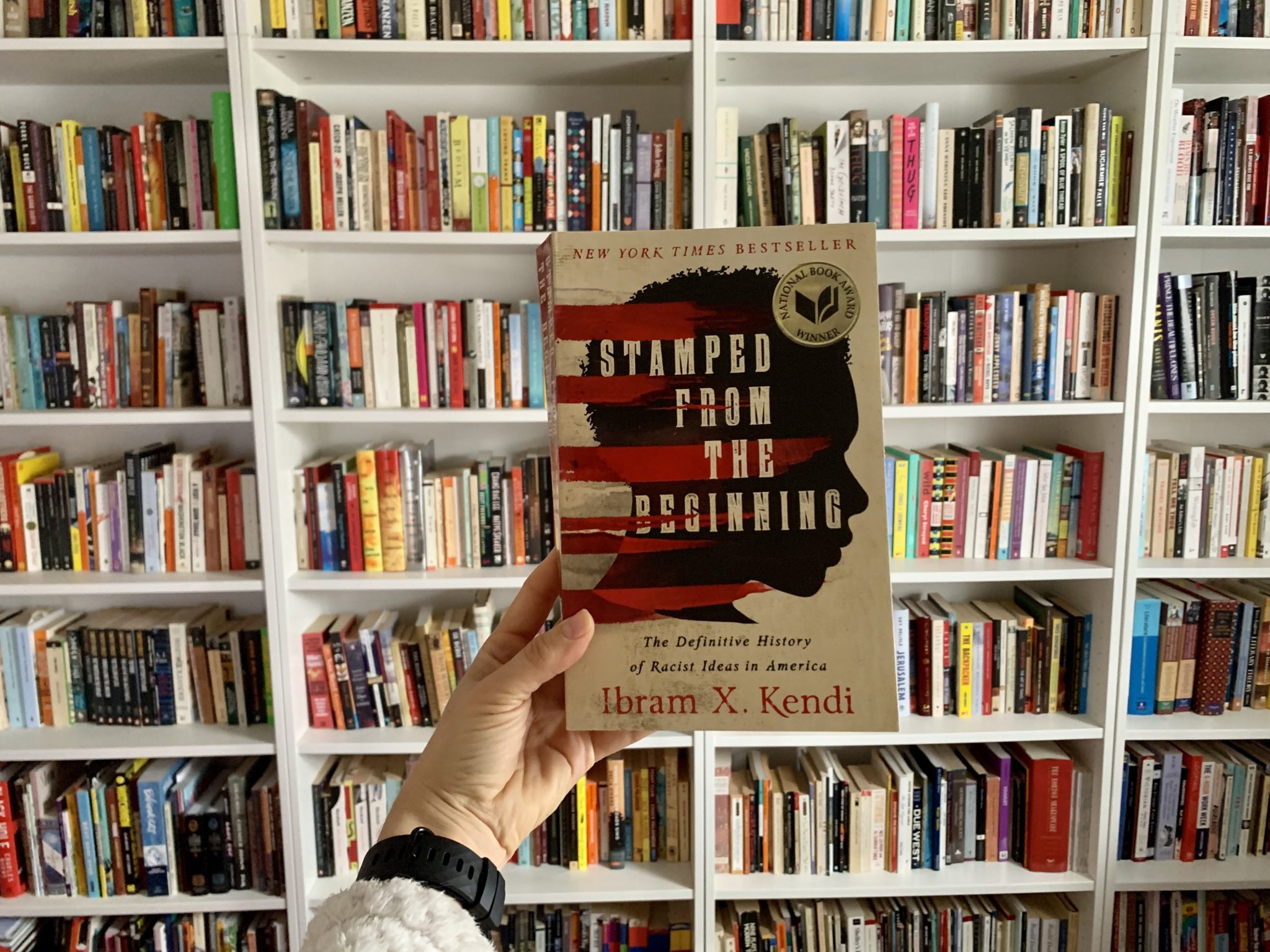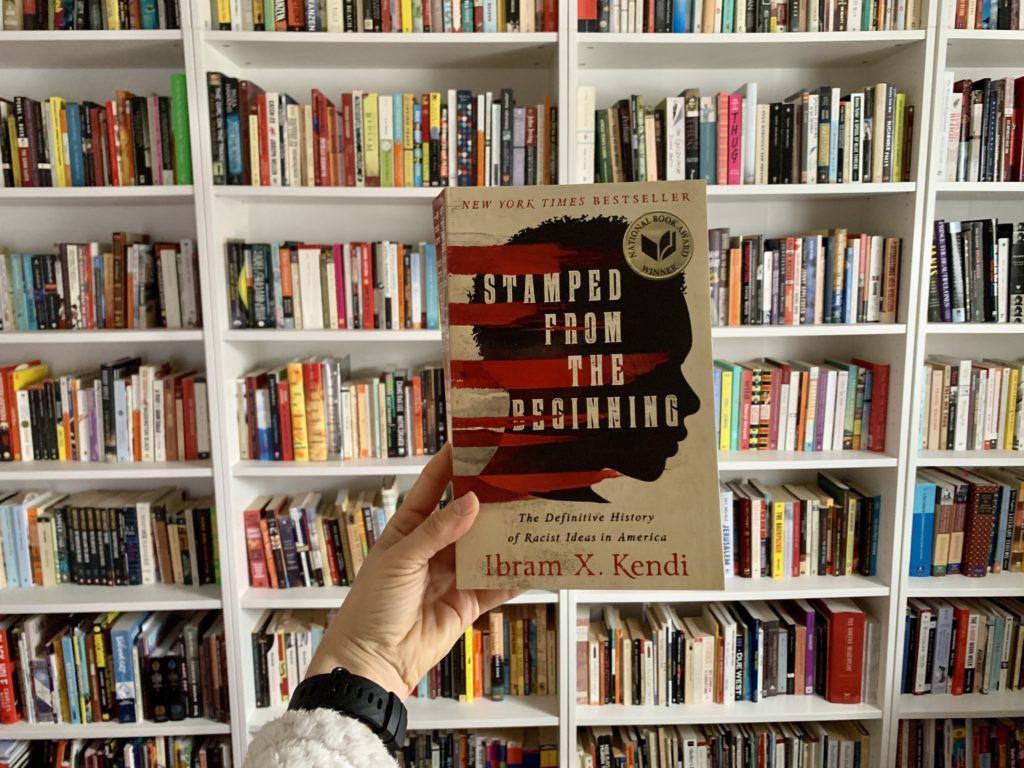 Stamped From the Beginning: The Definitive History of Racist Ideas in America by Ibram X. Kendi
I believe that this book is required reading. Published in 2016, Kendi won the National Book Award for Non-Fiction for this stunning (and yet heartbreaking and rage-inducing) book. It doesn't make for easy listening, but it definitely makes you think. I've purchased and read a hard copy of this book already, but listening to it, for me, has a different effect.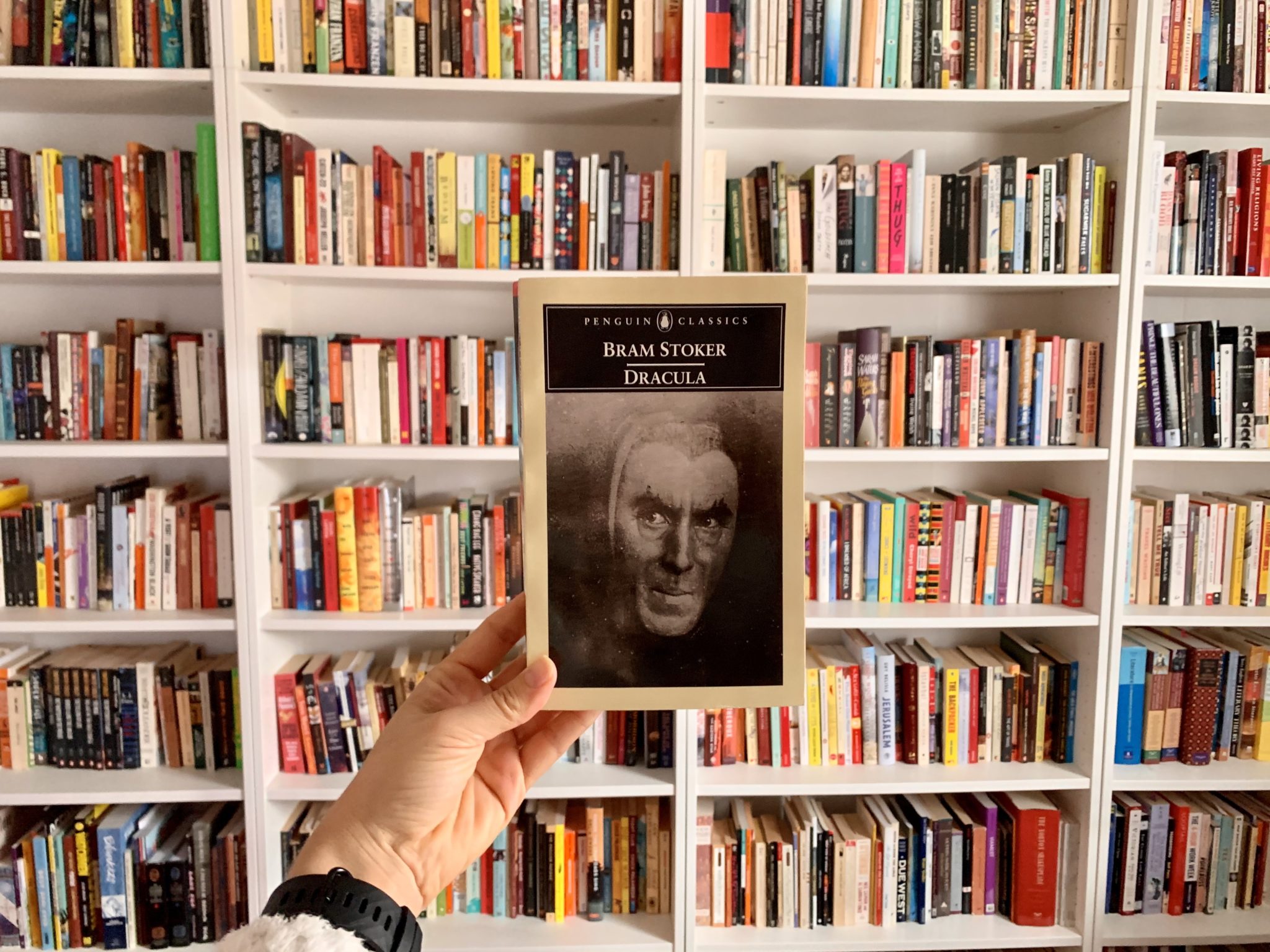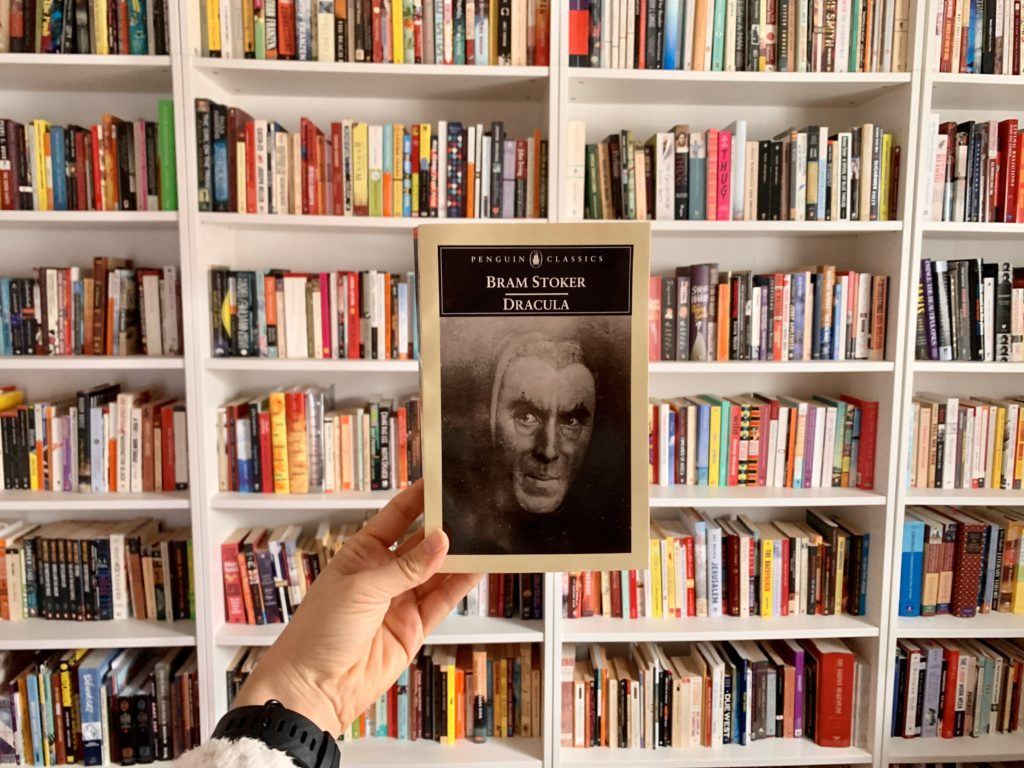 Dracula by Bram Stoker
This Gothic horror novel is such a classic that, if you haven't read it, it makes for an excellent (and eerie) addition to your audiobook playlist. Published in 1897, Count Dracula is such a well-known name and figure that it's easy to forget that he was invented by an Irish author. With so much vampire fiction out there today, it can so often be traced back to this one book. I purchased and read this book back in the early days of my bachelor's degree in English Literature, but I'm looking forward to listening to it.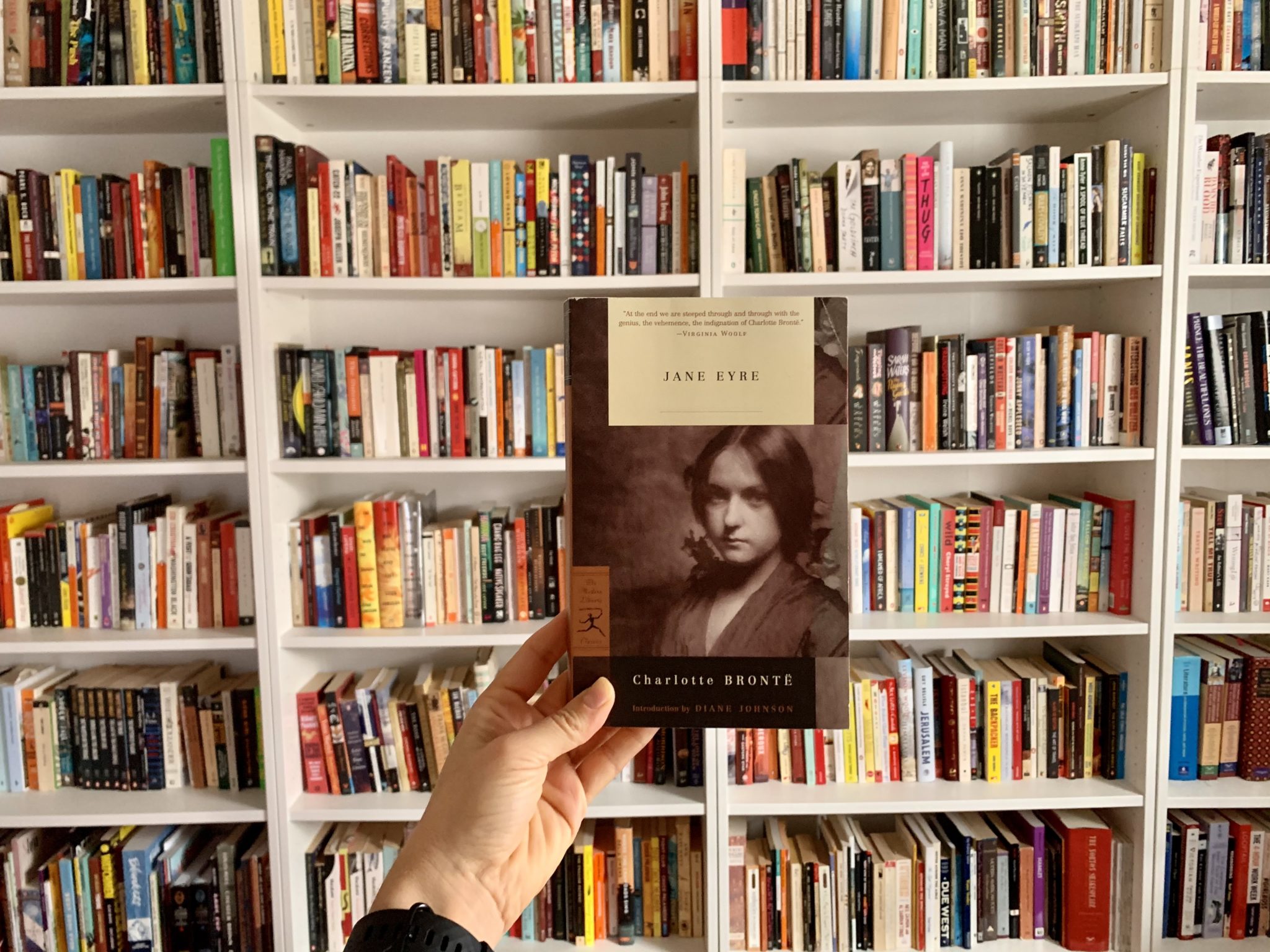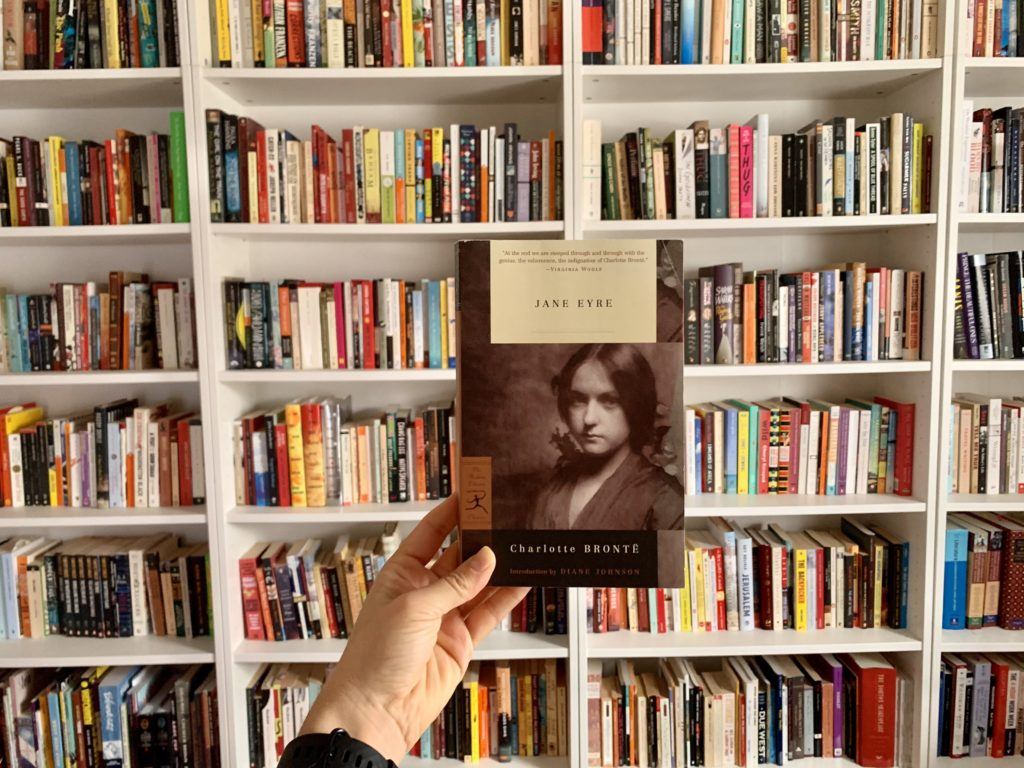 Jane Eyre by Charlotte Bronte
I have a confession to make: I have never read Jane Eyre. Despite it being on not one but two of my required reading lists in university, it was popular enough that I ended up reading the synopsis online instead. I even gave a presentation on Jane Eyre in my Victorian Literature class and got an A! Hah. Chalk it up to just being too busy with a full-time degree and a full-time job, but I'm eager to listen to this book and finally get past the Coles Notes version of things.
Langston Hughes Reads Langston Hughes
Langston Hughes is one of the world's best poets, and his words have continued to inspire long after his death in 1967. Though he has many great collections of poetry and other writings, the album Langston Hughes Reads Langston Hughes has to be one of the best audiobooks on Spotify. If you haven't read his work before (or even if you have!), I highly recommend listening to his poems, made all the more special that it is Hughes reading them himself.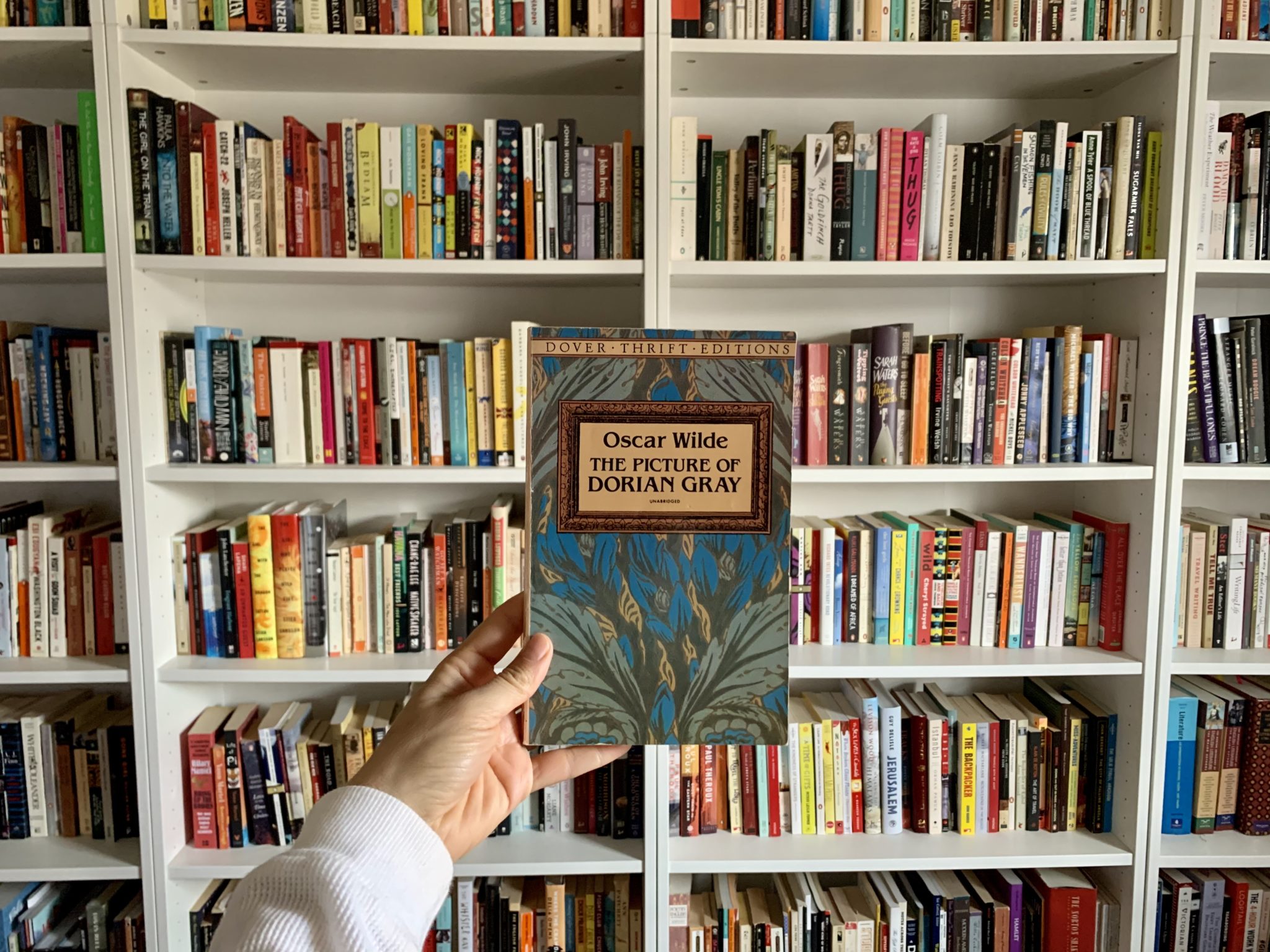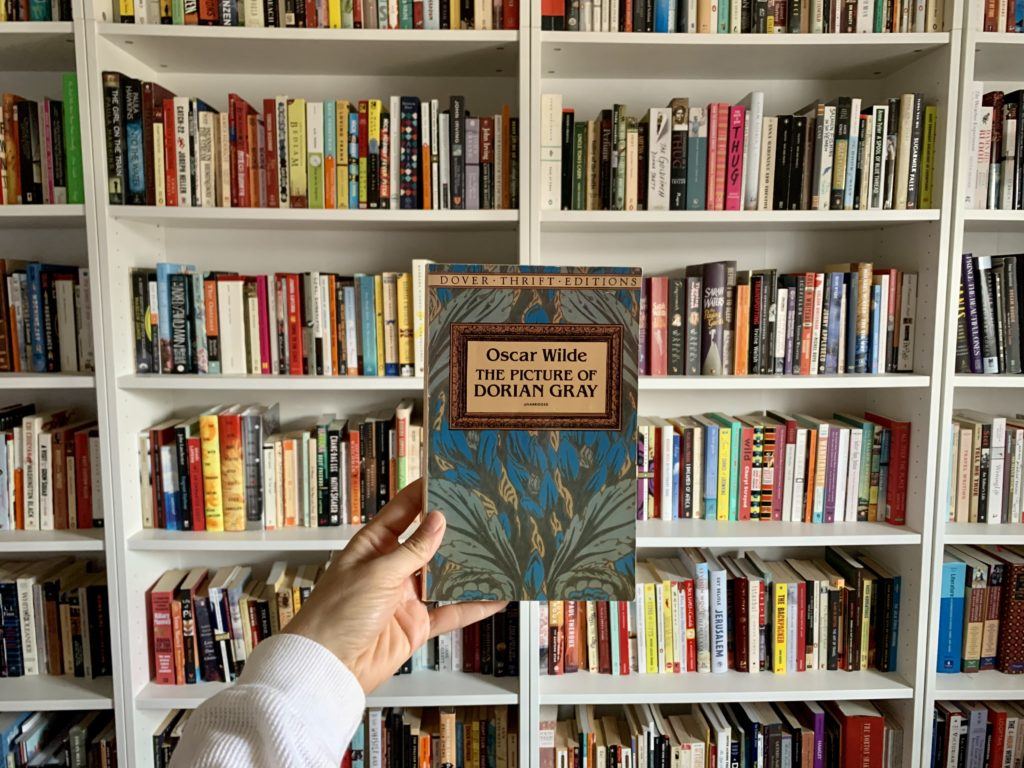 The Picture of Dorian Gray by Oscar Wilde
I'm a huge fan of Oscar Wilde's, and so I was utterly delighted when I realized one of his most famous works is on Spotify! If you haven't read this classic before, it's a great audiobook to start with.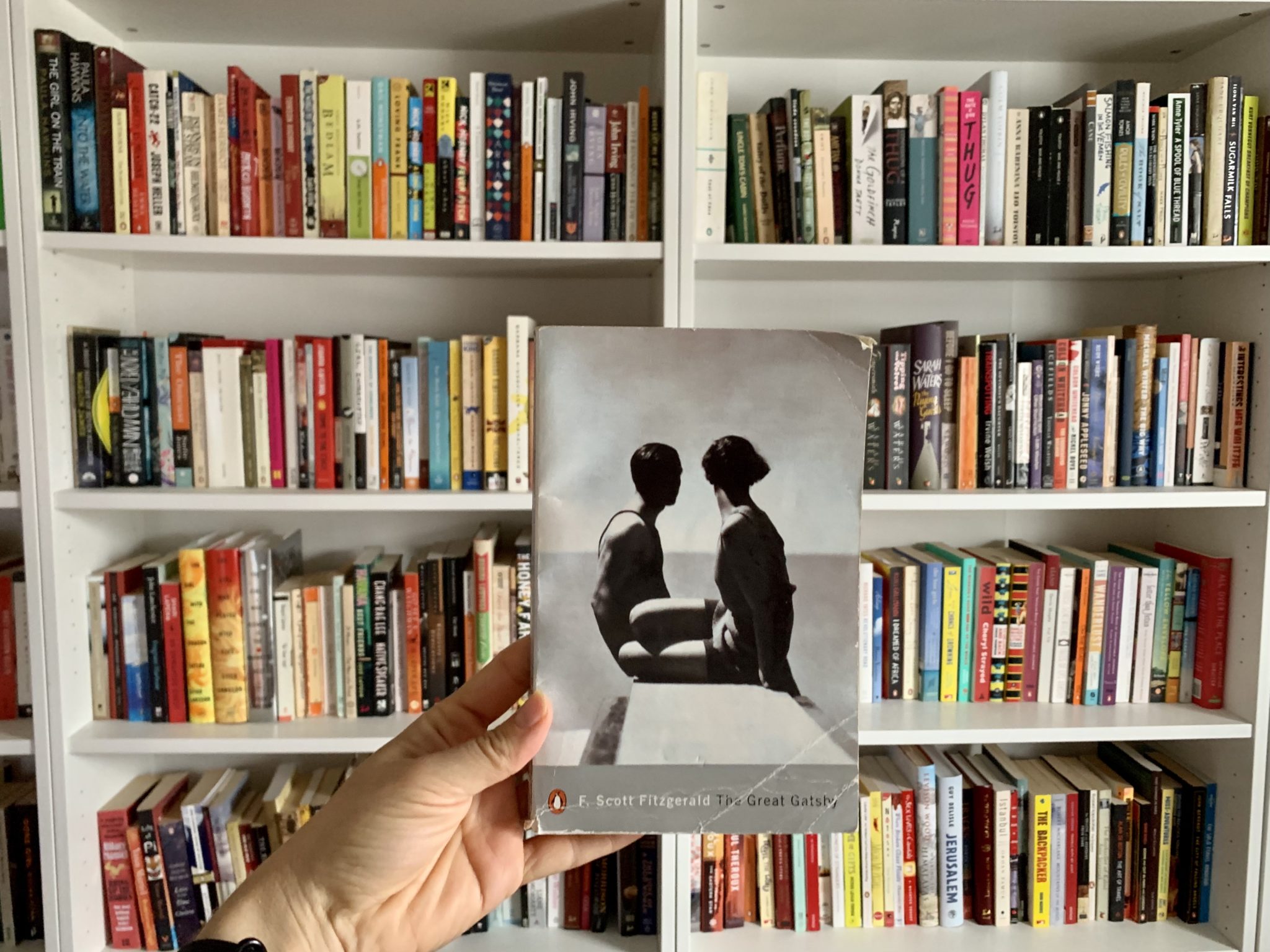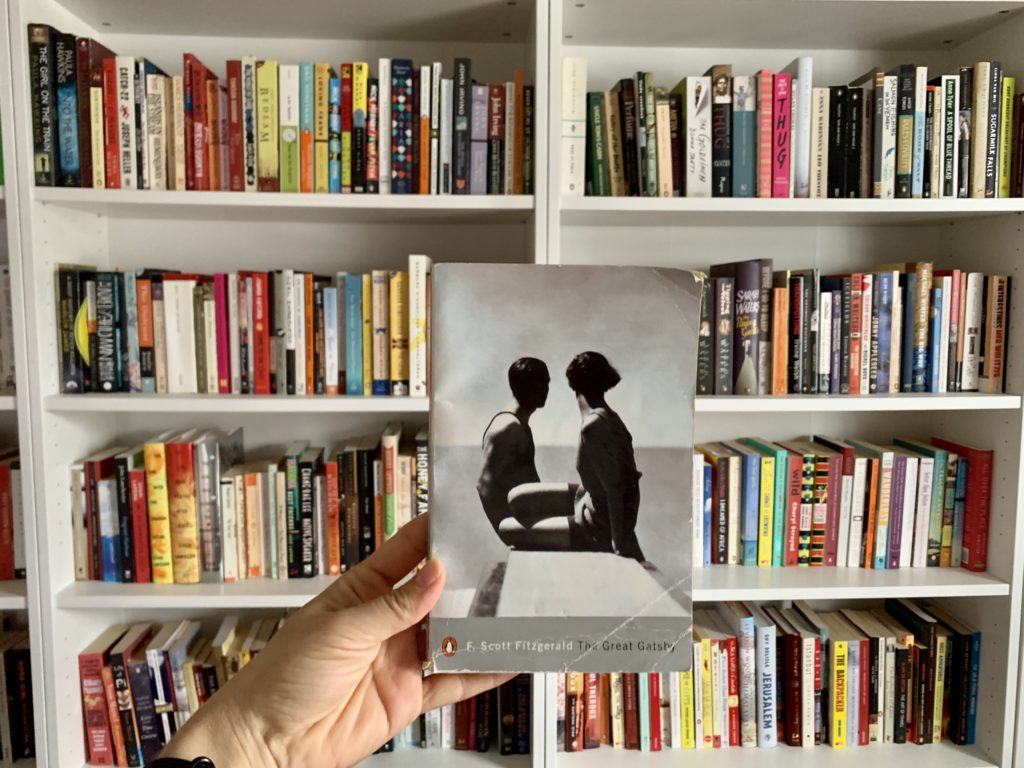 The Great Gatsby by F. Scott Fitzgerald
One of the standards of high school English classes, I read The Great Gatsby a few times over the course of my teens and early 20s. Since being adapted into a big Hollywood movie, many of us know the story, but there's nothing like hearing the actual words of this American classic. I'm sure this is one of the most popular audiobooks on Spotify!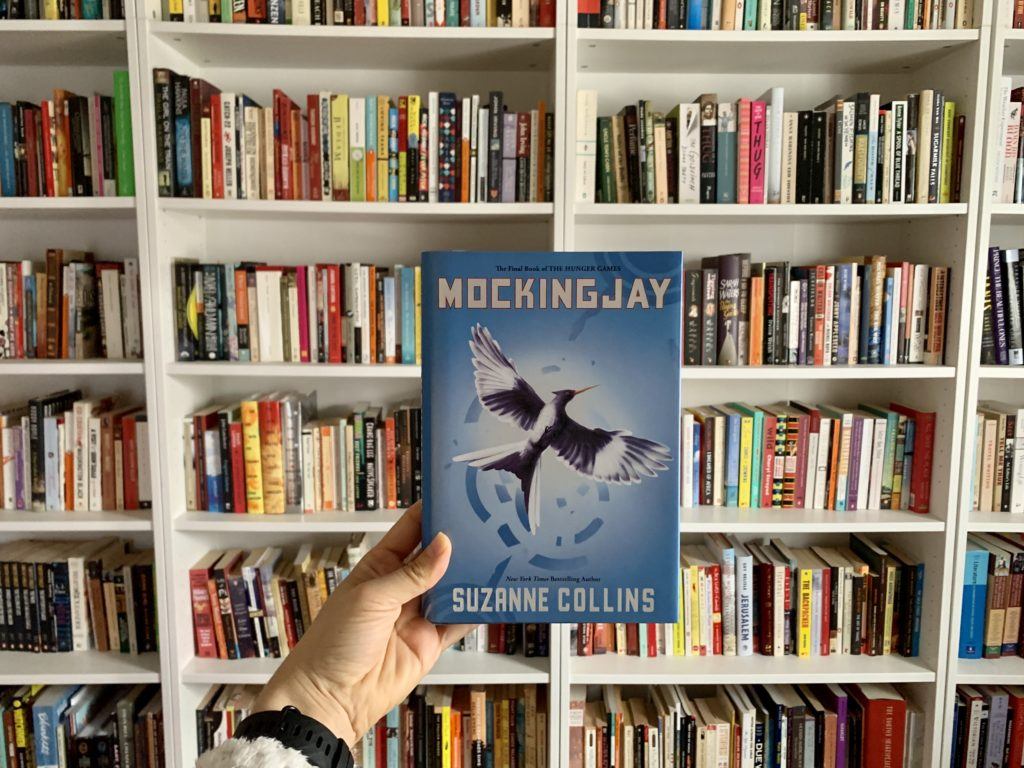 The Hunger Games series by Suzanne Collins
I was big into The Hunger Games when the books first came out; I've always been a fan of an exciting pageturner. One of the more modern audiobooks on this list, you can listen to all three novels of the series on Spotify!
The Phantom of the Opera by Gaston Leroux
A huge fan of the musical but never read the book? You're in luck: The Phantom of the Opera is indeed available as an audiobook on Spotify.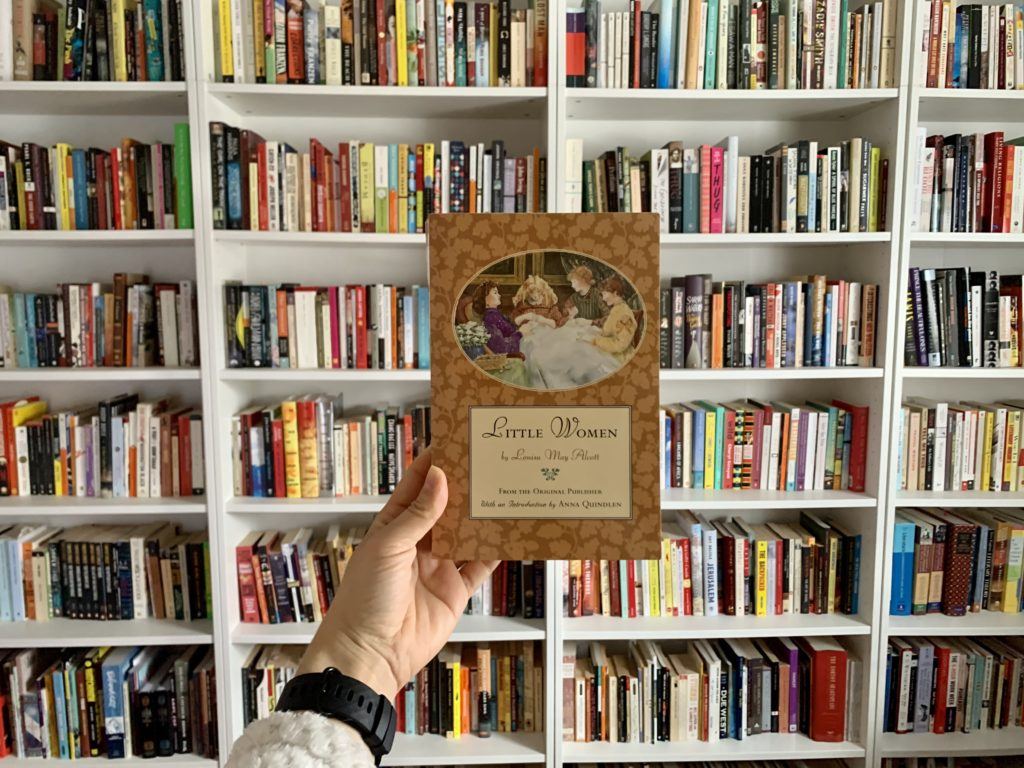 Little Women by Louisa May Alcott
Little Women was one of the first novels I can vividly remember reading on my own as a teenager, but I haven't read it again since then. This classic makes for the perfect audiobook listen.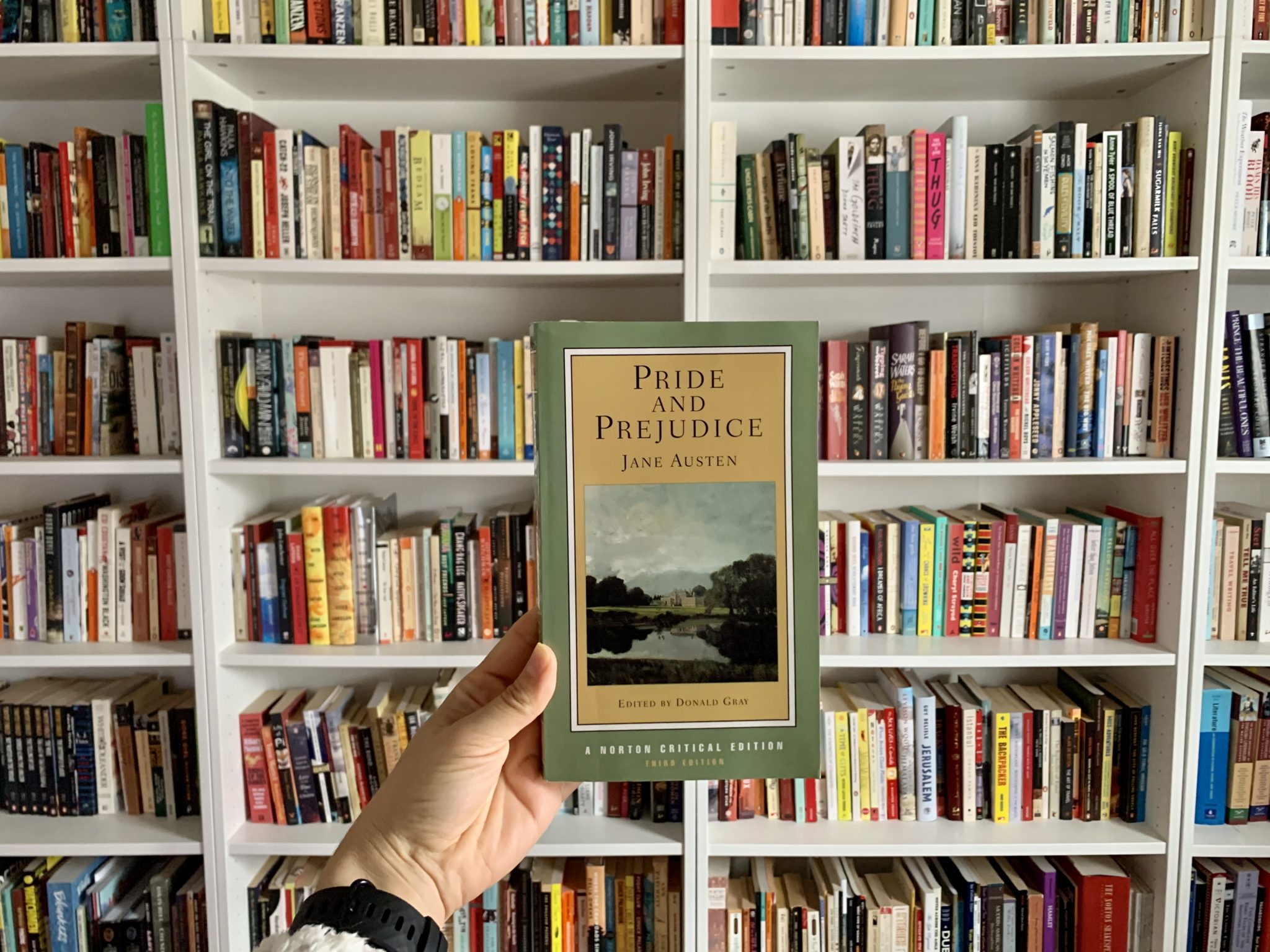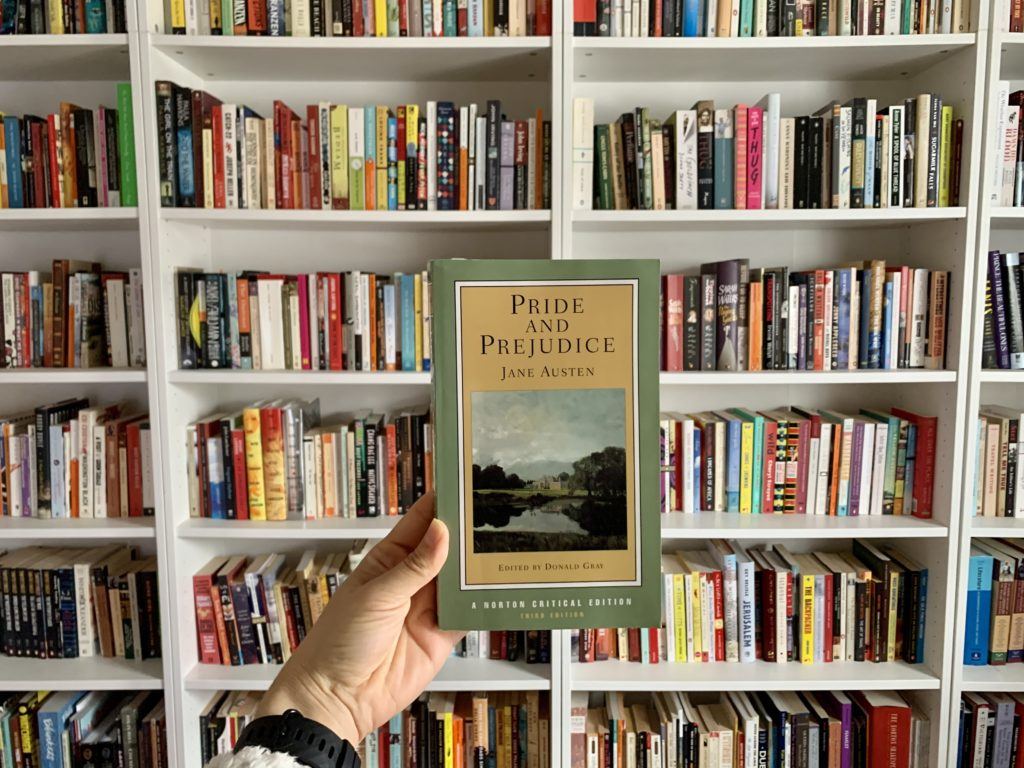 Pride and Prejudice by Jane Austen
Possibly one of the most beloved classics of our time, Austen's Pride and Prejudice is available to listen to on Spotify! Make sure to look for other titles of hers, too, including Persuasion, Mansfield Park, and Sense and Sensibility.
The War of the Worlds by H.G. Wells
This sci-fi classic has been stunning readers since the late 1800s. Today, listen to it as an audiobook on Spotify while you go for a walk or drive to work. The Time Machine is also available to listen to on Spotify.
The Metamorphosis by Franz Kafka
Perhaps Kafka's most well-known works, this novella is a short but sweet audiobook. Coming in at less than three hours, it might be perfect for your next mini road trip!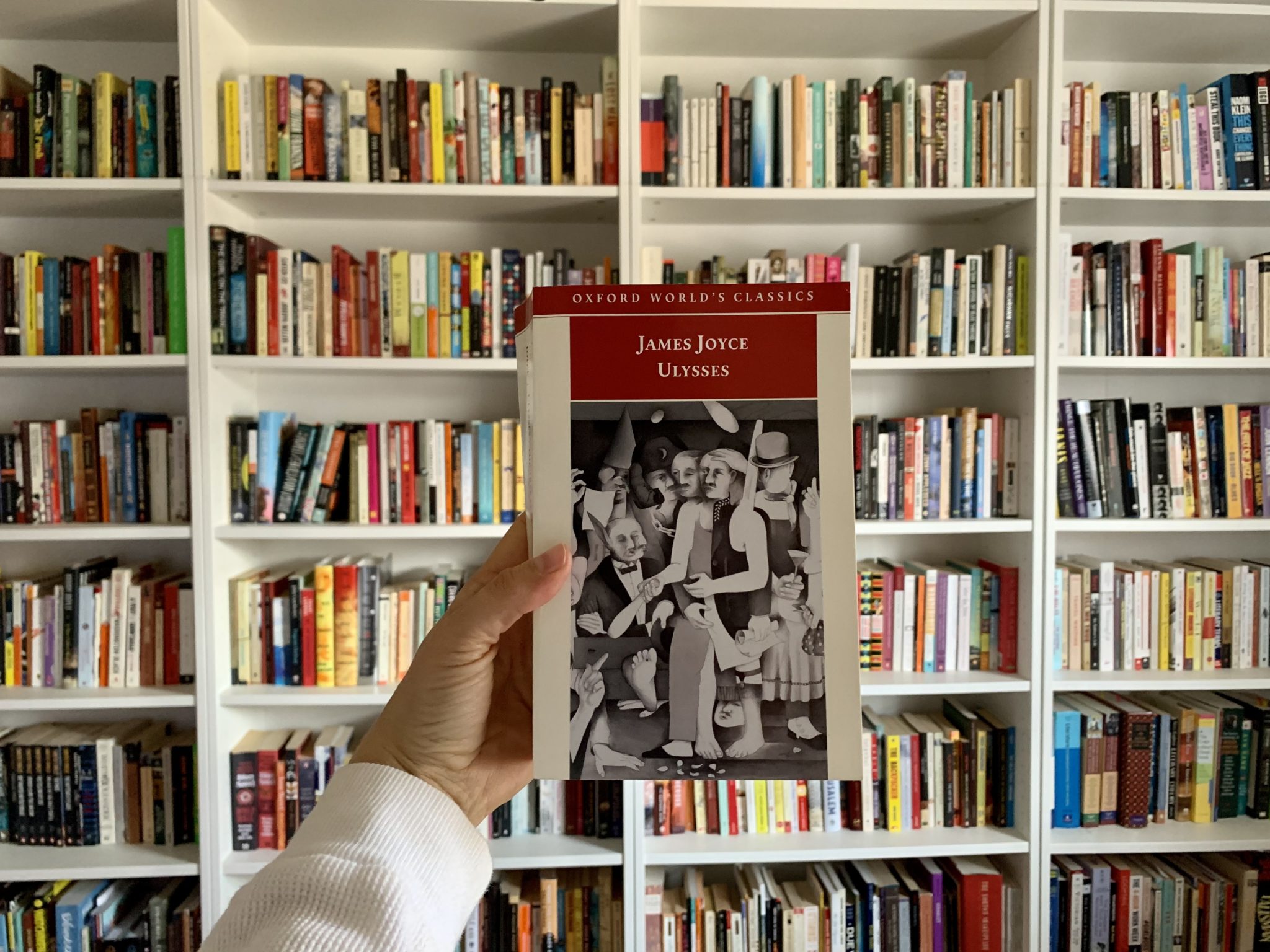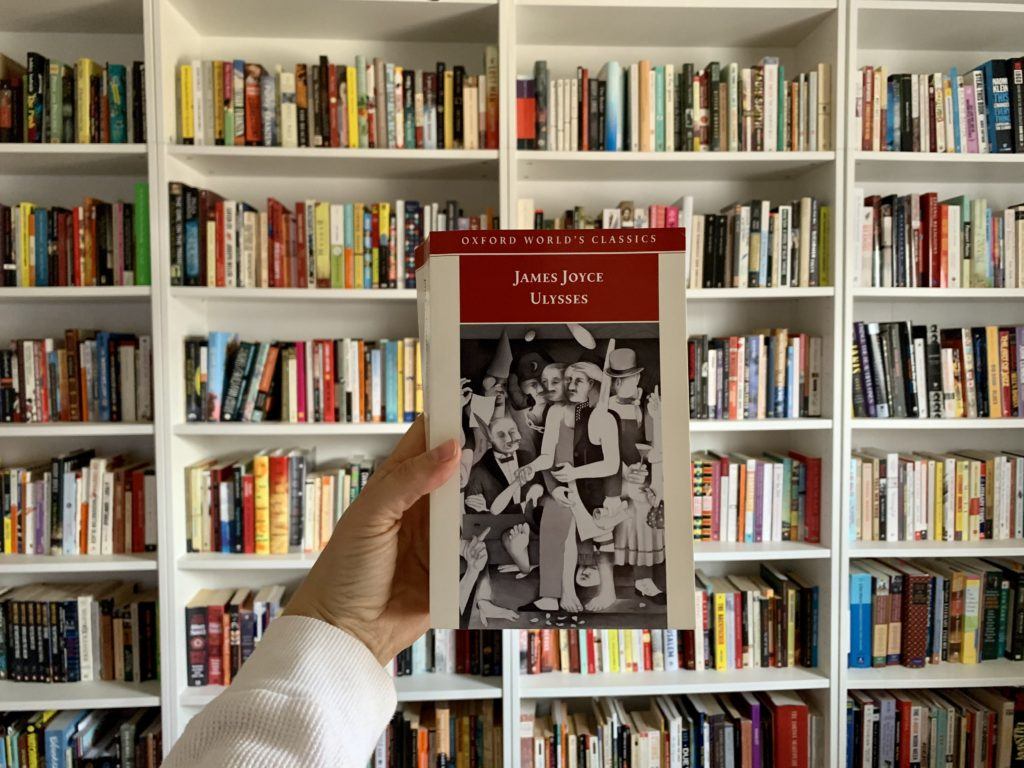 Ulysses by James Joyce
Arguably one of the most daunting books in the English language, Joyce's novel can be an intimidating read (my copy comes in at 732 pages not including the appendix or explanatory notes). And full disclosure: I've never been able to get past a few dozen pages. I'm going to try out the audiobook version on Spotify and see if that helps me! Also check out Joyce's Dubliners and A Portrait of the Artist as a Young Man, both of which are on Spotify.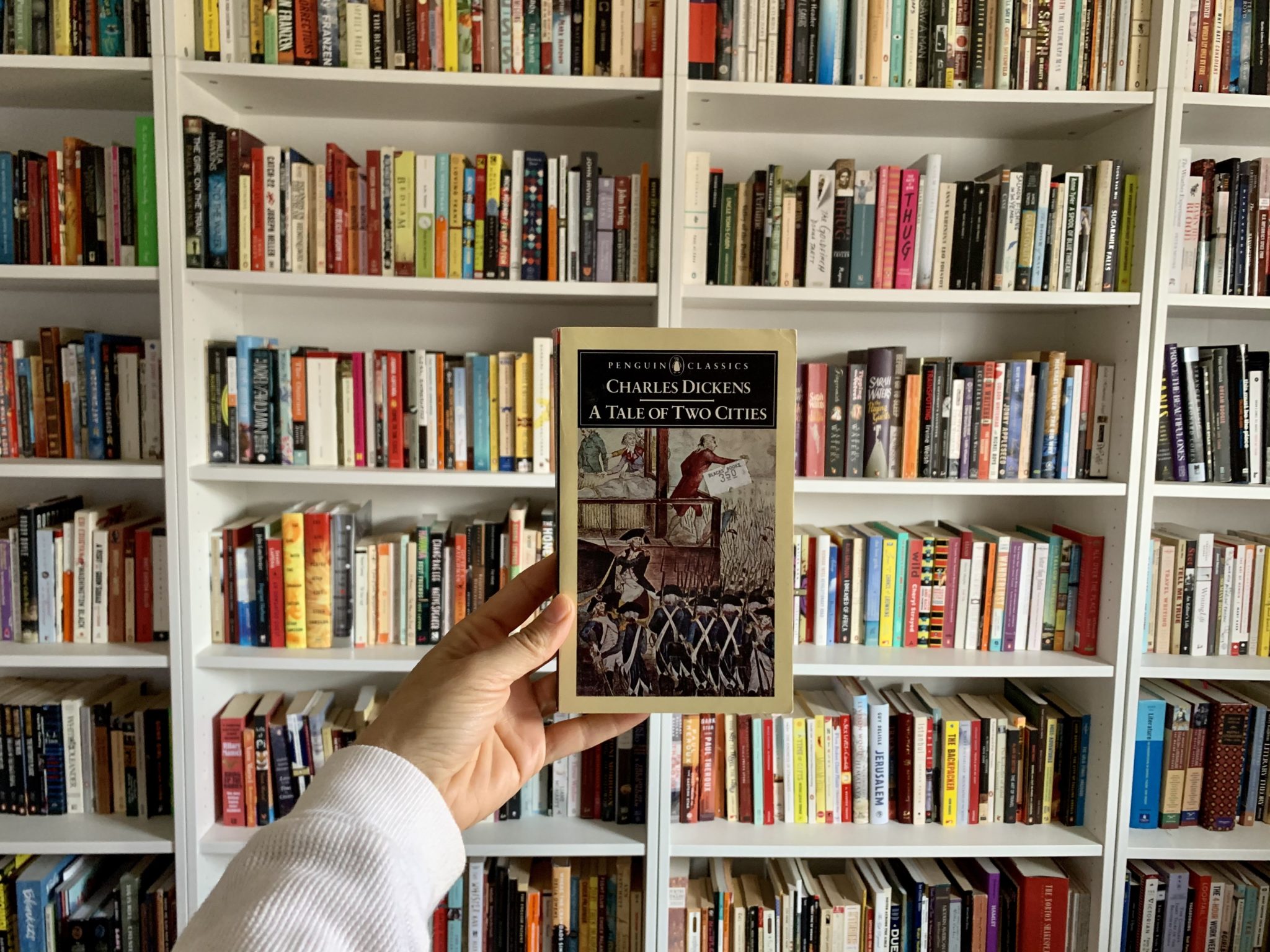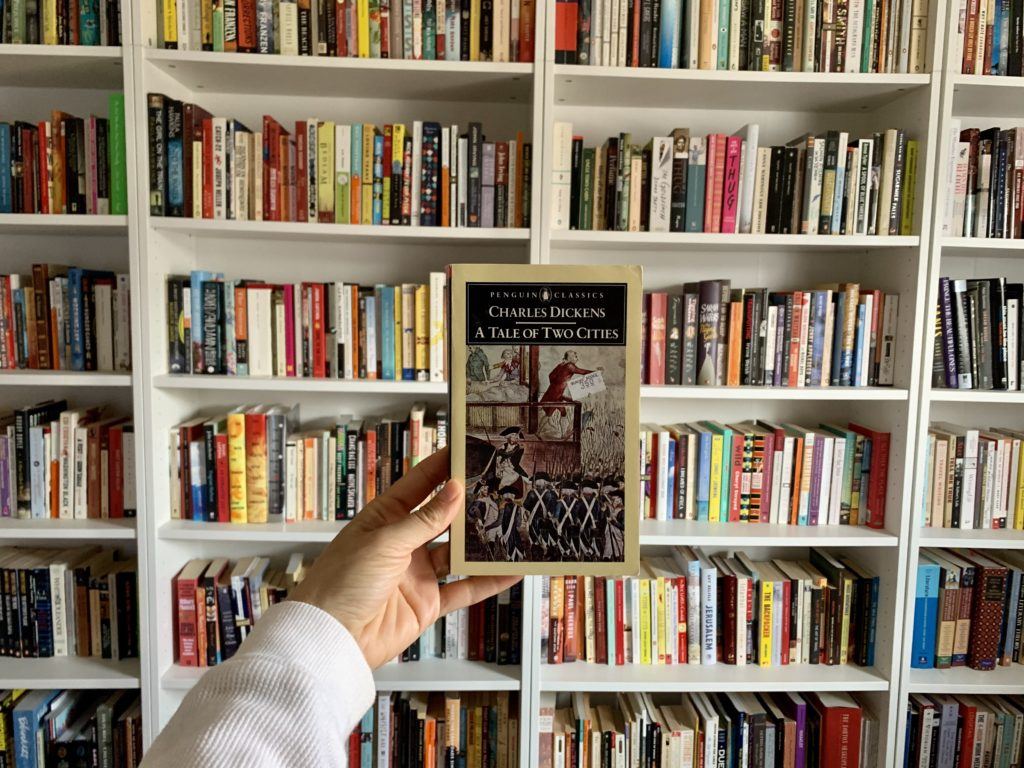 A Tale of Two Cities by Charles Dickens
Fans of Dickens are in luck: A Tale of Two Cities is available on Spotify, as is Bleak House and Little Dorrit.
The Age of Innocence by Edith Wharton
Wharton's classic appears as an audiobook on Spotify, as do The House of Mirth and Summer.
The Mysterious Affair at Styles by Agatha Christie
I am a massive fan of Agatha Christie; I own around ten of her books. I just love the classic mystery format, and she is indeed the queen of the mystery novel. There are plenty of Christie's books to listen to as audiobooks or audiodramas on Spotify!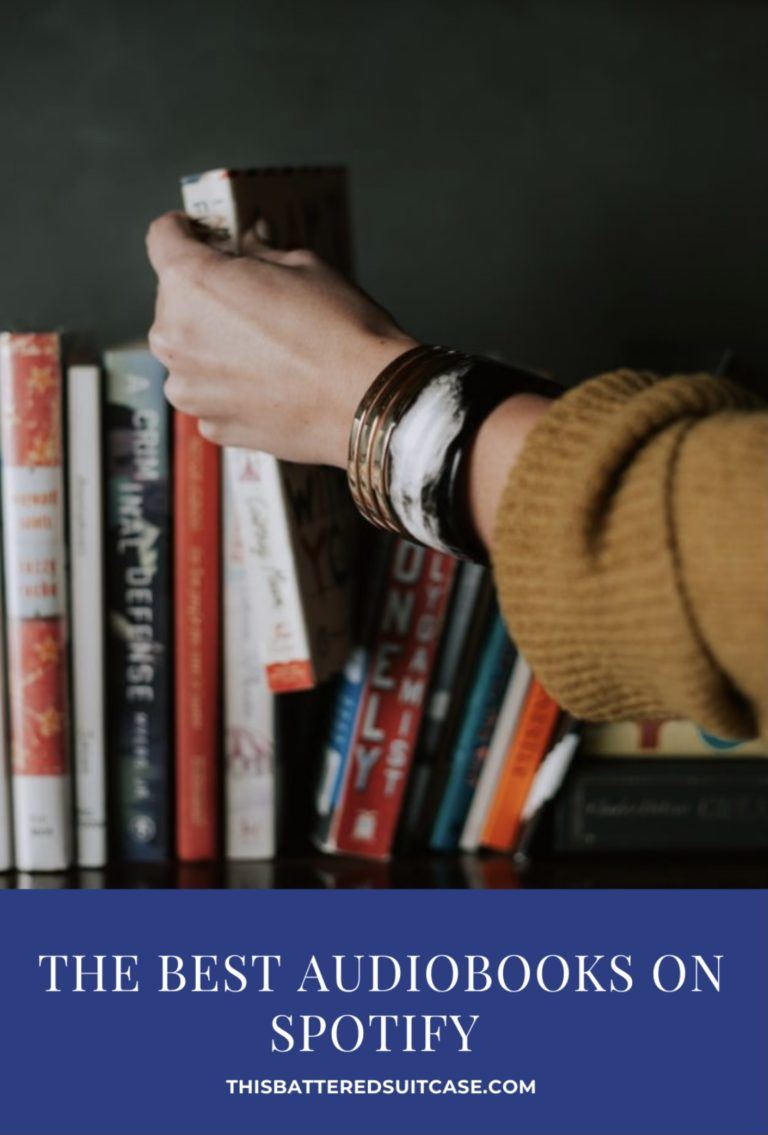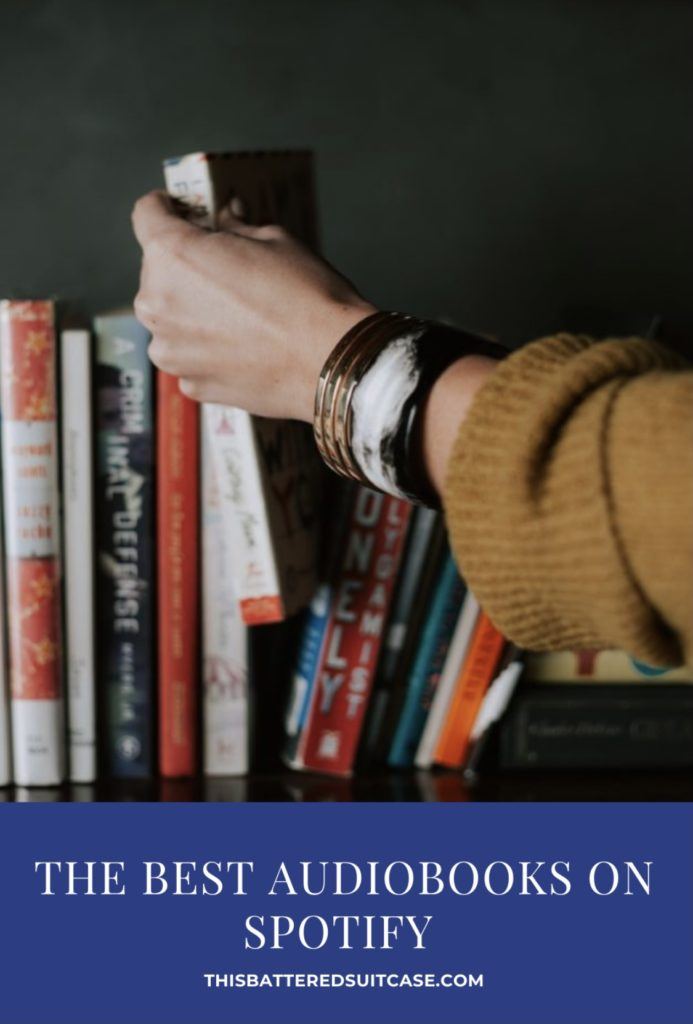 So, what do you think? Will you be listening to audiobooks on Spotify?