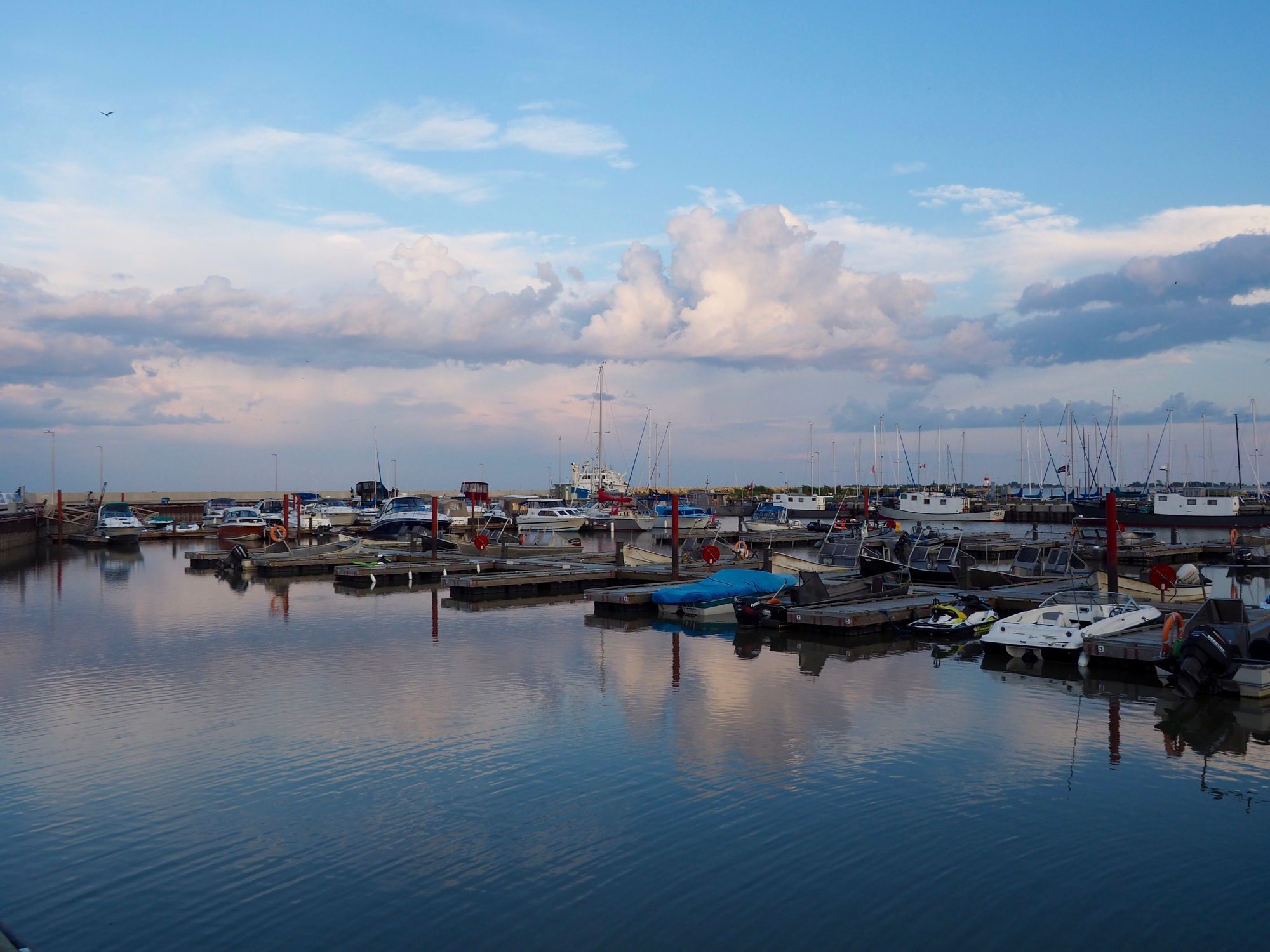 What can I say about summer in Manitoba? If you've read my previous posts – namely It's Official, I Moved Home to Canada as well as I Forgot to Take Photos at Folk Fest (and here's why) – you know that I have totally fallen in love with my home province of Manitoba.
Listen, us Manitobans all know… when you ask the average non-Canadian to name a Canadian city, we're going to hear Toronto, Vancouver, maybe Montreal. But if my last six months in Manitoba has proven anything, it's proven that there is a whole lot more going on in Canada, with so many incredibly beautiful, incredibly fun places to visit. When Travel Manitoba asked me to explore more of the province, I jumped at the chance.
I was born and raised in Winnipeg, Manitoba, and lived here for the first 18 years of my life. My grandparents had a cabin at Winnipeg Beach, about an hour north of the city; I have many fond memories from there as a child, including swimming off of the pebbled beaches and watching the fireflies light up the night sky. Every time we'd visit the cabin, we'd make a day of heading to Gimli, too, a small town just north of Winnipeg Beach.
To visit Gimli again, at least twenty years later, was not only nostalgic but eye-opening; sure, I remembered visiting certain places with my grandma, but to see it as an adult made me realise just how special and charming Gimli really is. Sometimes it takes travelling the world to make you realise all of the treasures you have right there at home, and Gimli is definitely one of them.
With that in mind – and because it is now one of my missions to get you to want to visit Manitoba as soon as possible – I thought I'd write a list of all of the best things to do in Gimli, Manitoba.
The Best Things To Do in Gimli, Manitoba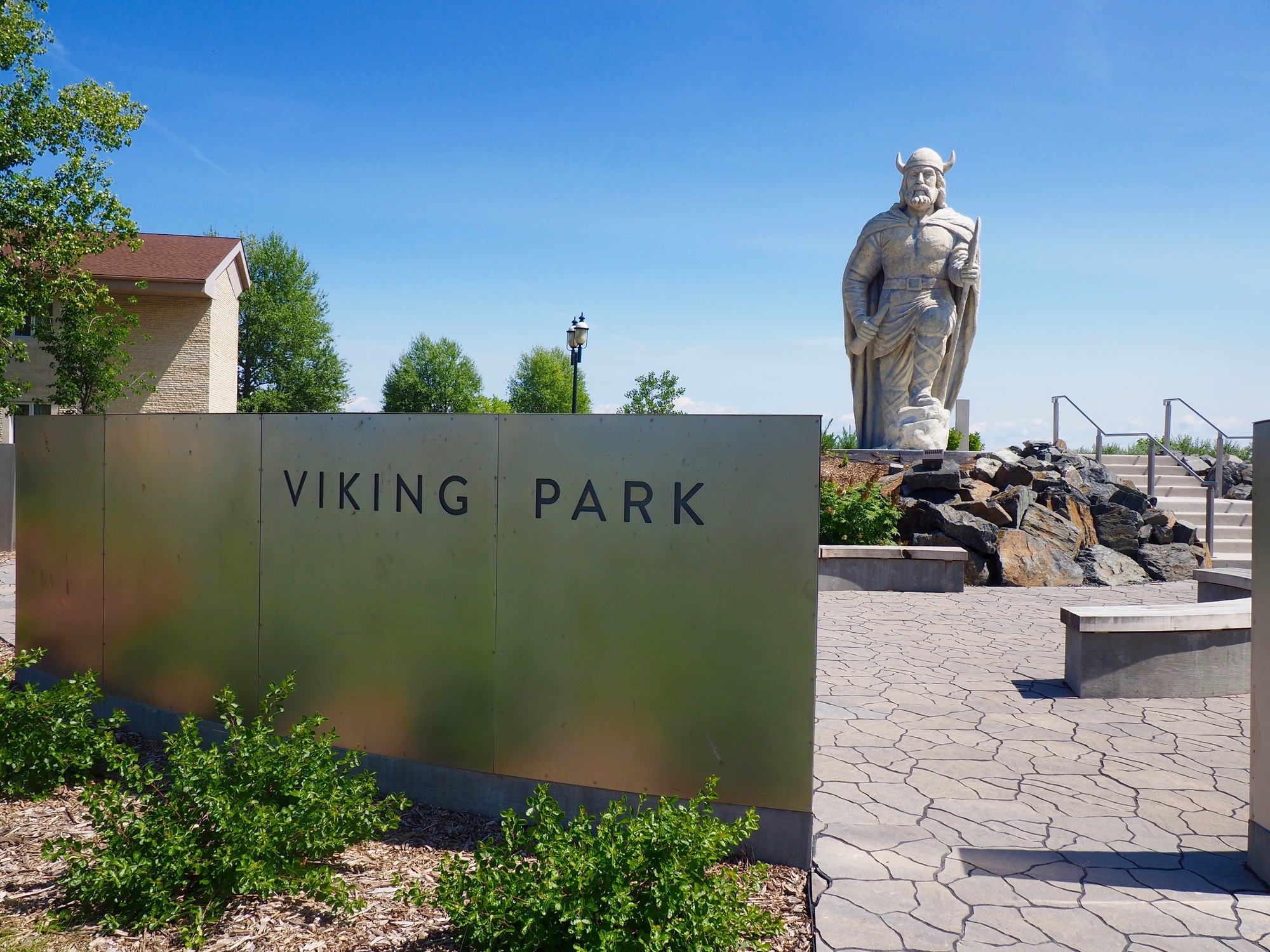 Learn about Gimli's Icelandic culture
If you've heard of Gimli before, chances are you know that there is an extremely strong Icelandic presence in the town. This is noticeable almost everywhere you go, with nods to Icelandic culture in shops, restaurants, and even street names.
In the mid to late 19th century, thousands of Icelanders left their home to start new lives abroad. It reached its peak in 1875, when economic conditions and the eruption of Mount Askja forced many Icelanders to emigrate. Many chose Canada, Manitoba in particular, and "New Iceland" was founded. That's where we find Gimli today.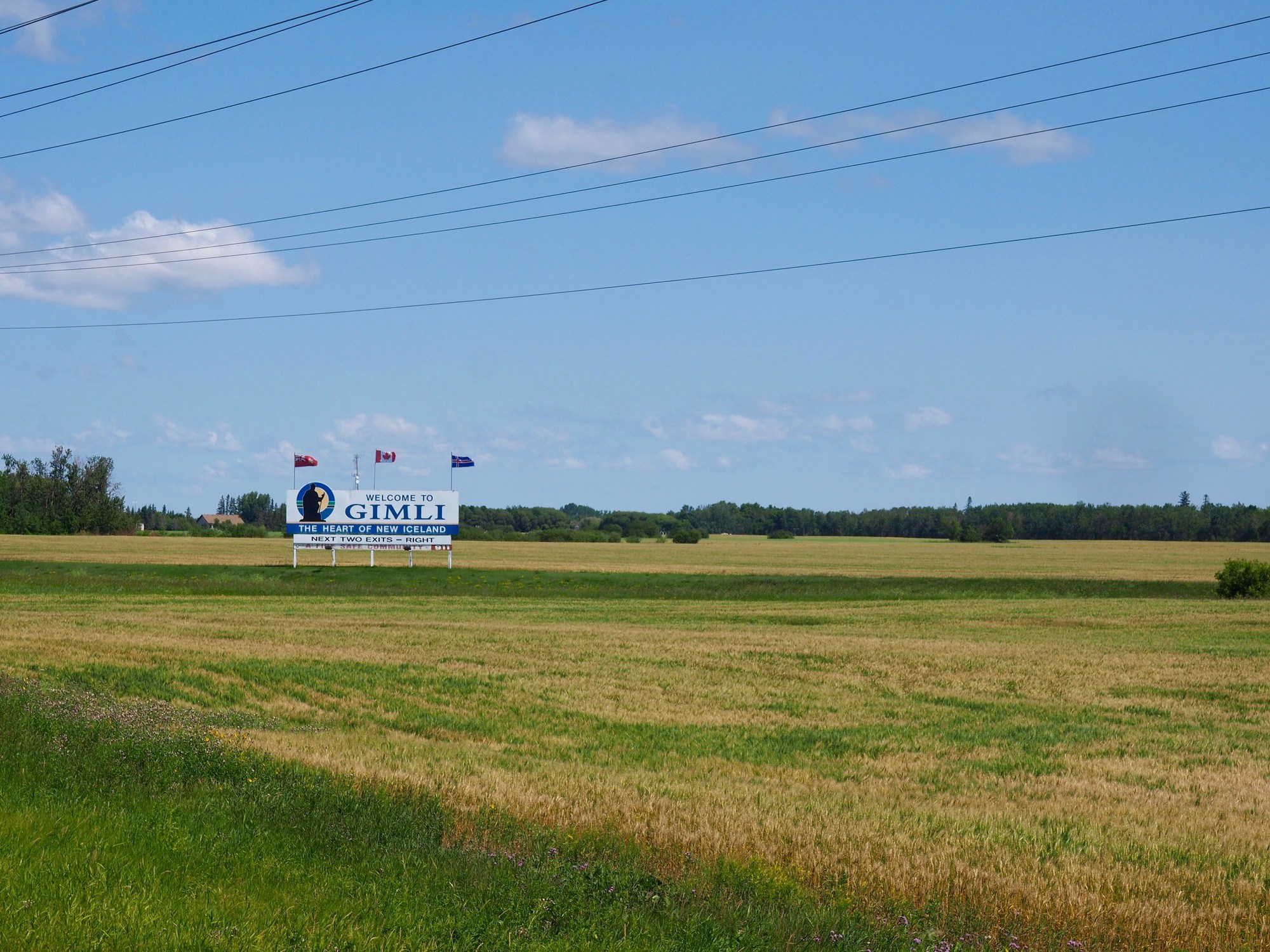 To celebrate the area's Icelandic culture, the Icelandic Festival is held every August; make sure to also visit Viking Park as well as the New Iceland Heritage Museum. Visiting Gimli is a really unique and lovely way to celebrate all things Icelandic without actually stepping foot in Iceland!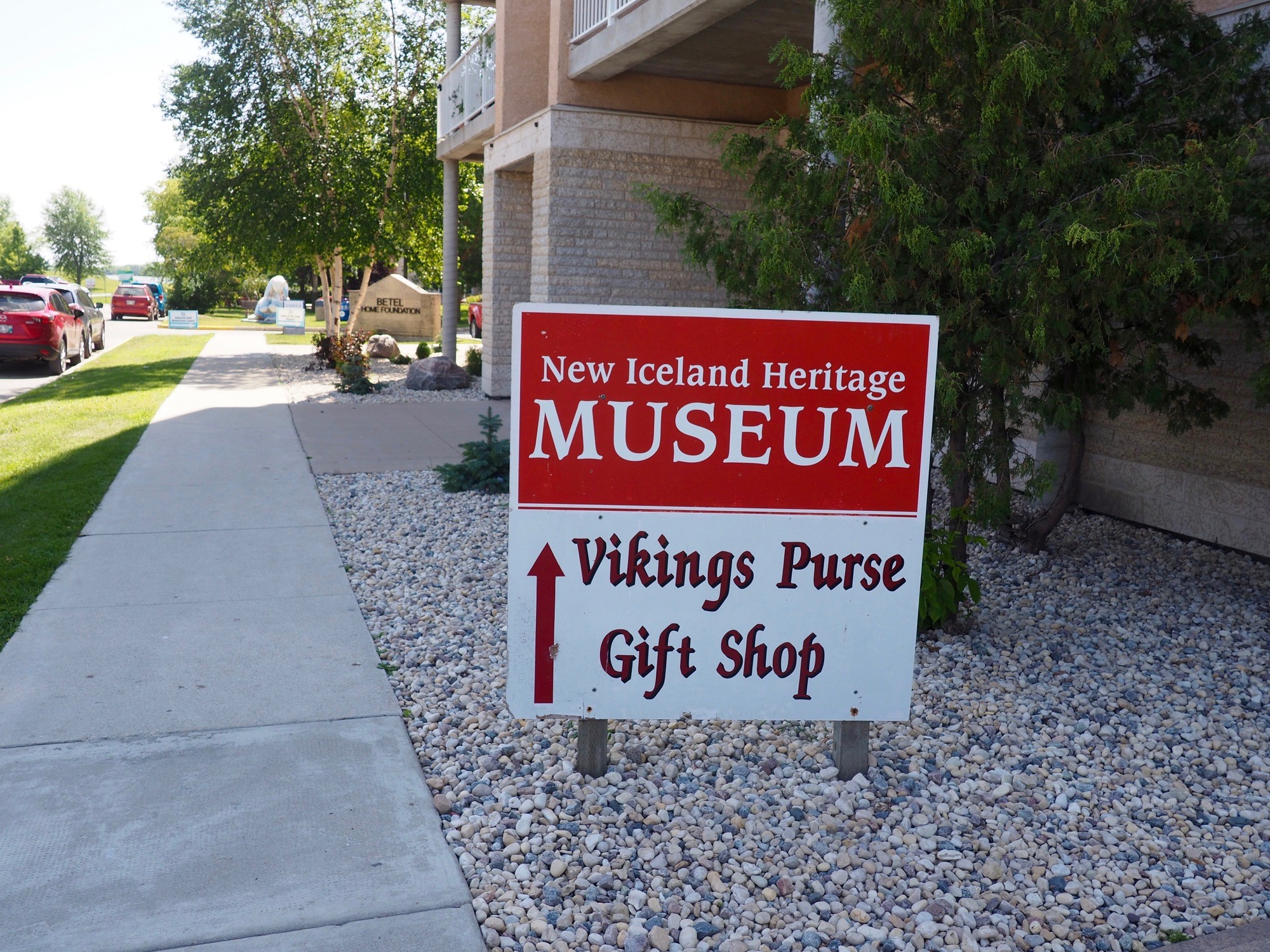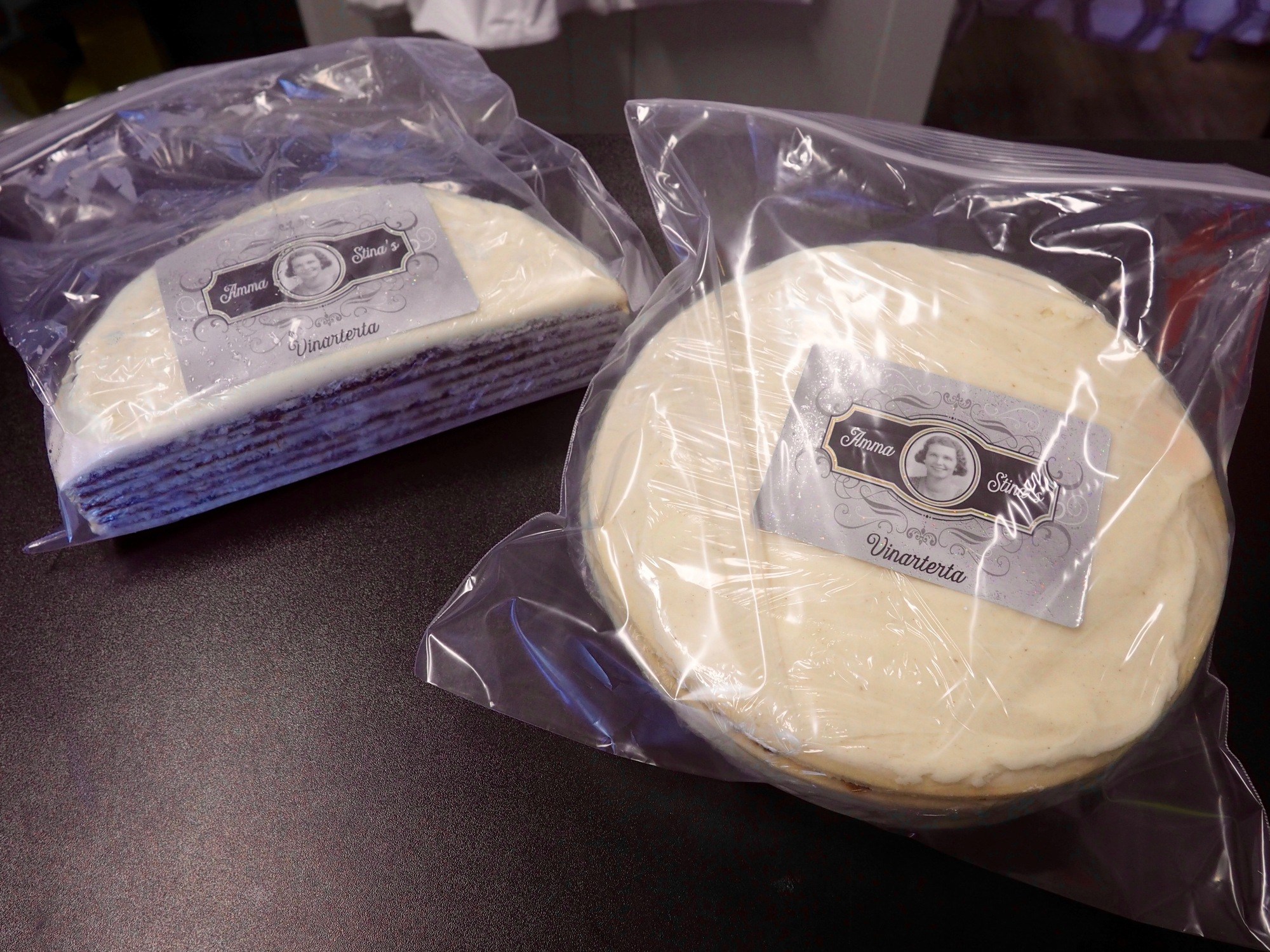 To truly get a taste of Iceland while in Gimli, also stop by Sugar Me Cookie bakery in order to buy a piece of vinarterta cake; traditionally made from prunes, it's both authentic and super delicious.
Attend the Gimli Film Festival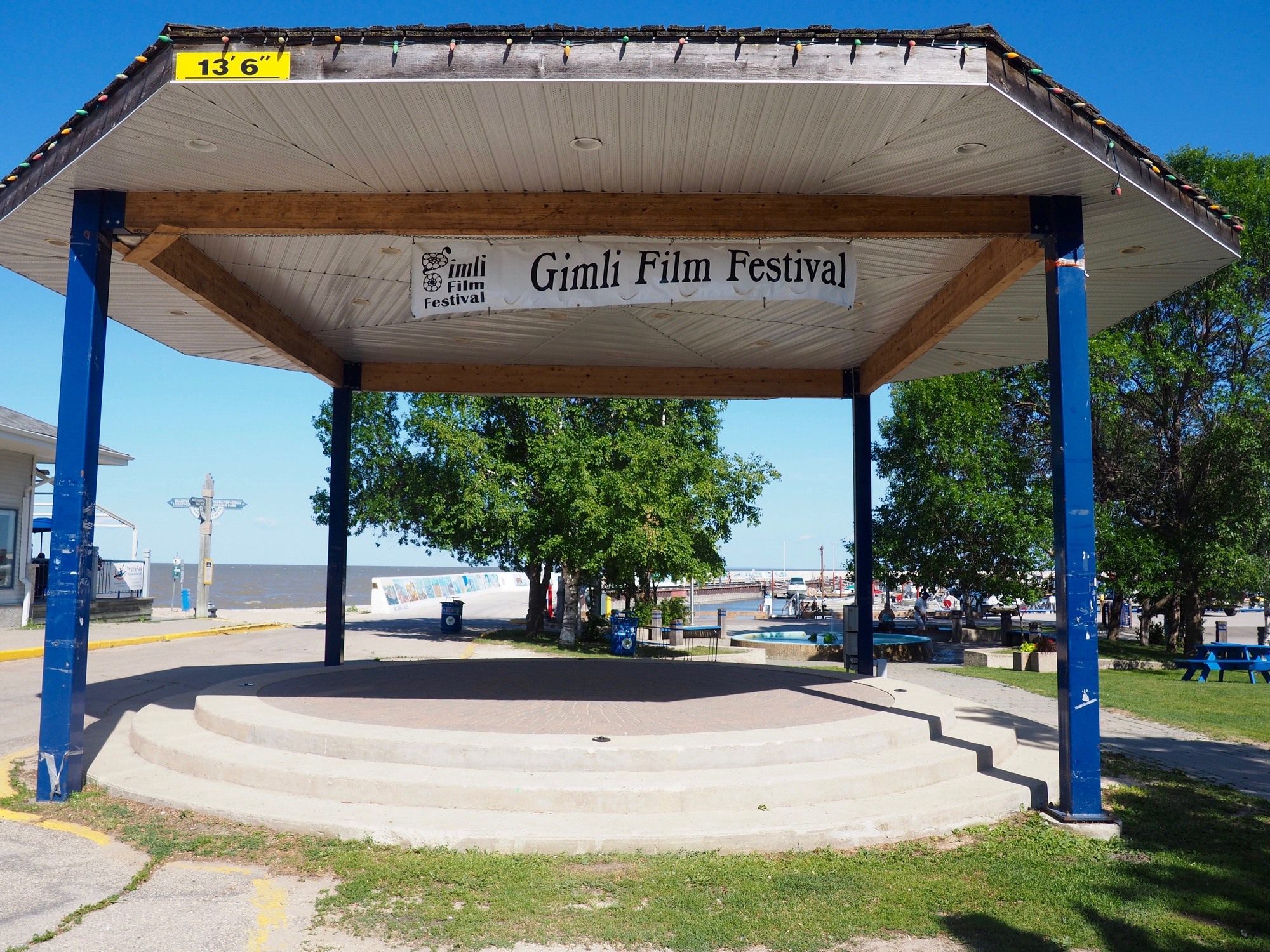 This year, I was lucky enough to attend the Gimli Film Festival. I was incredibly impressed by the diversity of films presented at the festival, and loved the intimate, personal feel of watching the movies in sometimes very small venues (such as a small chapel). The film festival had both an Indigenous Film Series as well as a Future is Female Film Series this year, which I thought was a great addition in order to support equal opportunity and showcase as many voices as possible.
There are tons of fun events surrounding the film festival – think movie trivia nights and, my favourite, nightly screenings on the beach – so it's the perfect way to spend a long weekend.
Eat to Your Heart's Content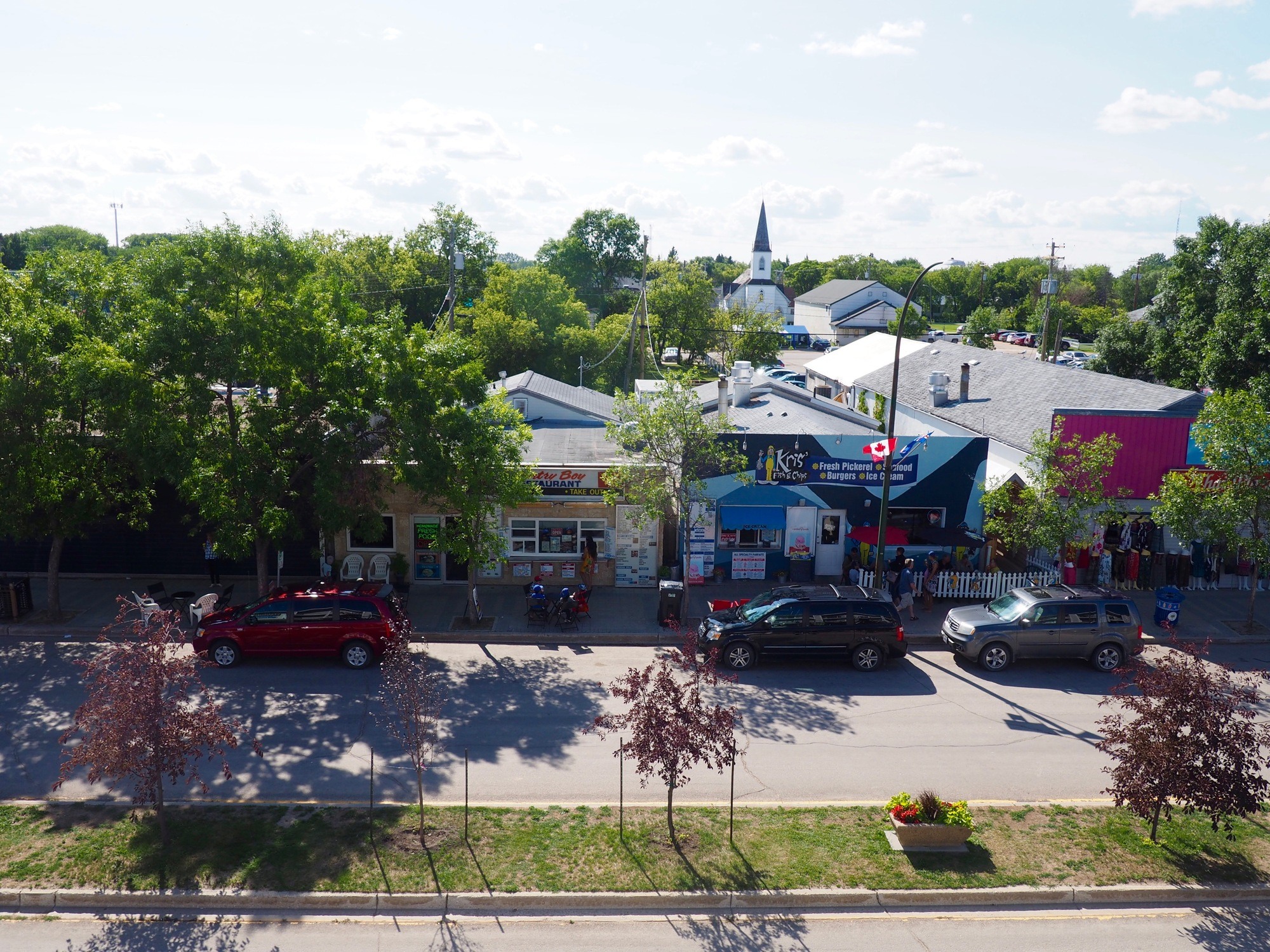 For such a small town, Gimli has no shortage of wonderful places to eat, especially if you're after local food. I tried the fresh pickerel fish and chips from Kris', and I definitely wasn't disappointed. I also ate pickerel tacos at The Ship and Plough… Manitobans seriously love their pickerel, me included.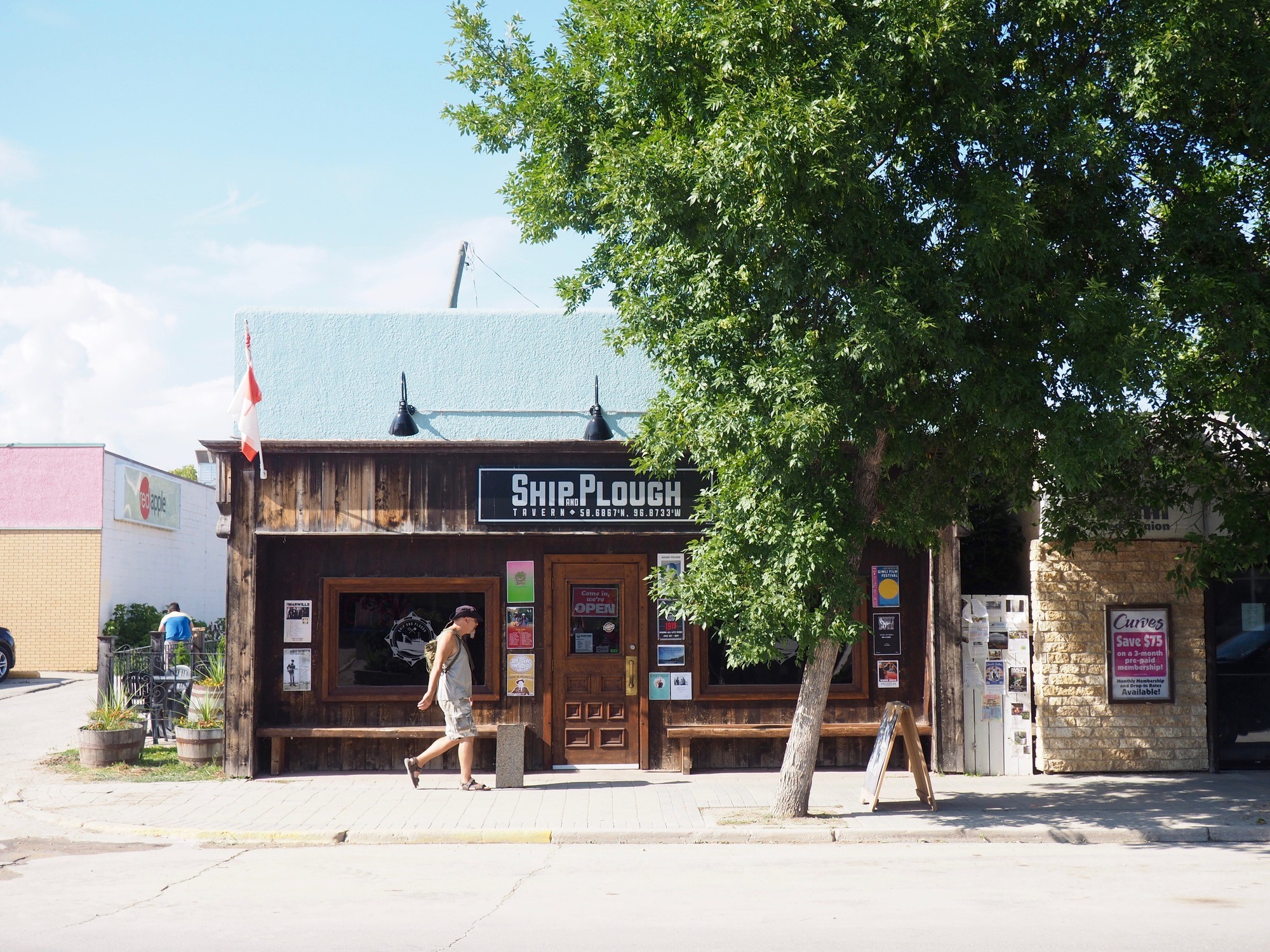 Finally, you have to stop into my favourite Gimli coffeeshop, Flatlanders. Delicious coffee, fantastic baked goods, and a really relaxed atmosphere! I hung out there every morning.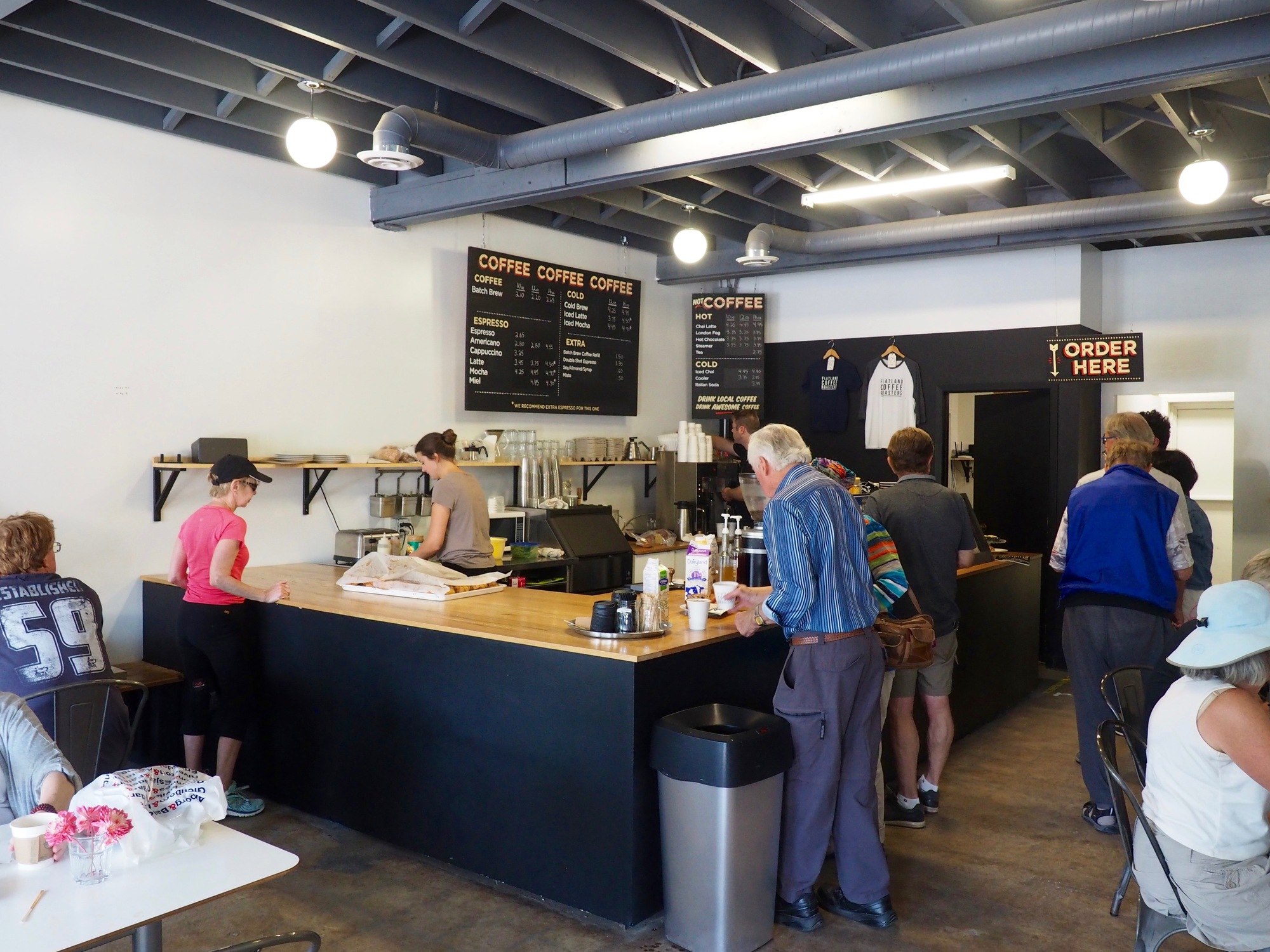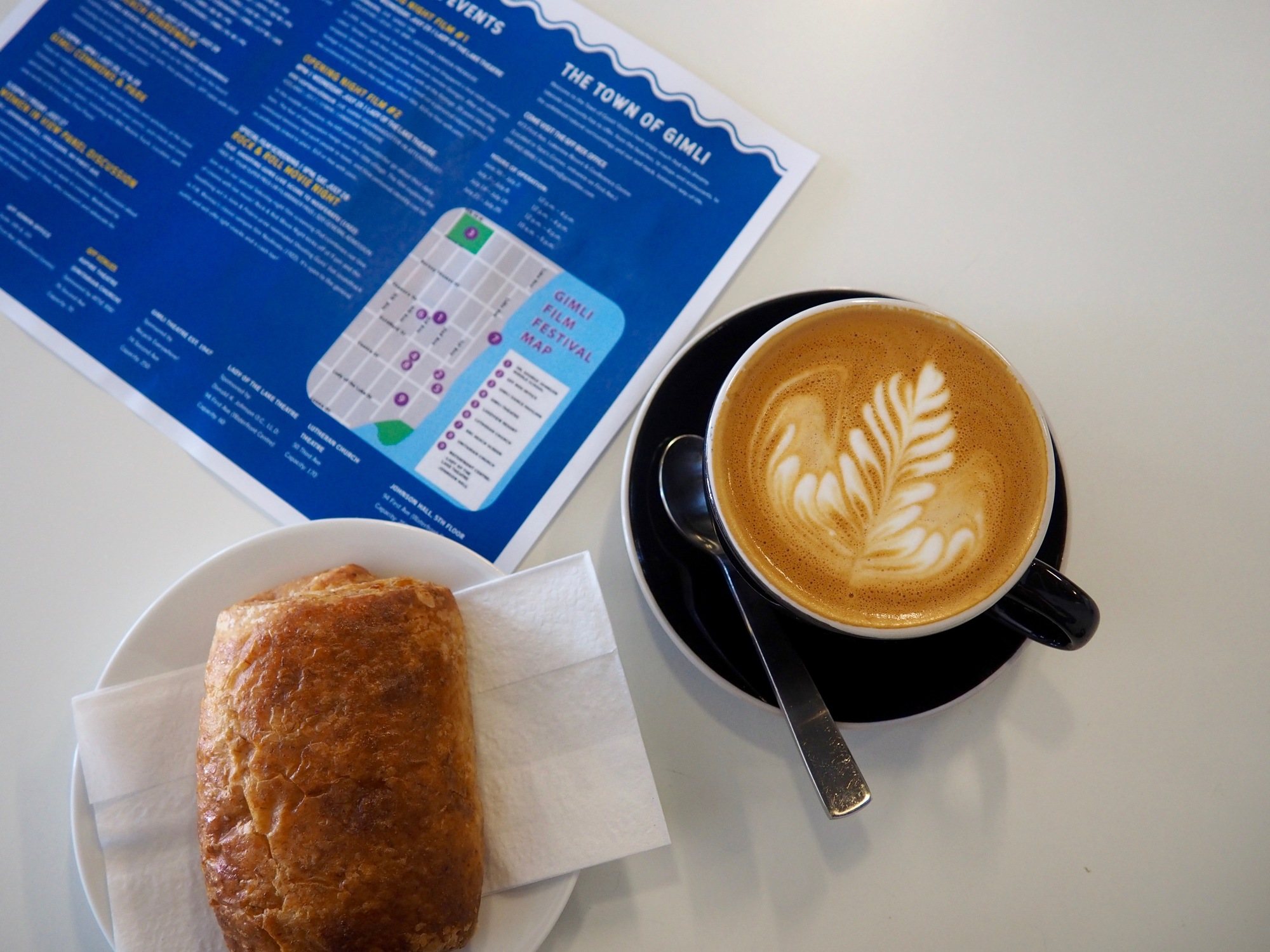 Walk Along the Boardwalk
As mentioned previously, Gimli is found directly on Lake Winnipeg, a lake so big you'll swear you've hit the ocean. Gimli has a beautiful boardwalk complete with the Seawall Gallery, where you'll find many pieces of art depicting the region's history and culture, especially highlighting the Indigenous people who have lived on this land for many thousands of years. It's the perfect place to take in the sunset as you learn a bit more about Gimli's past.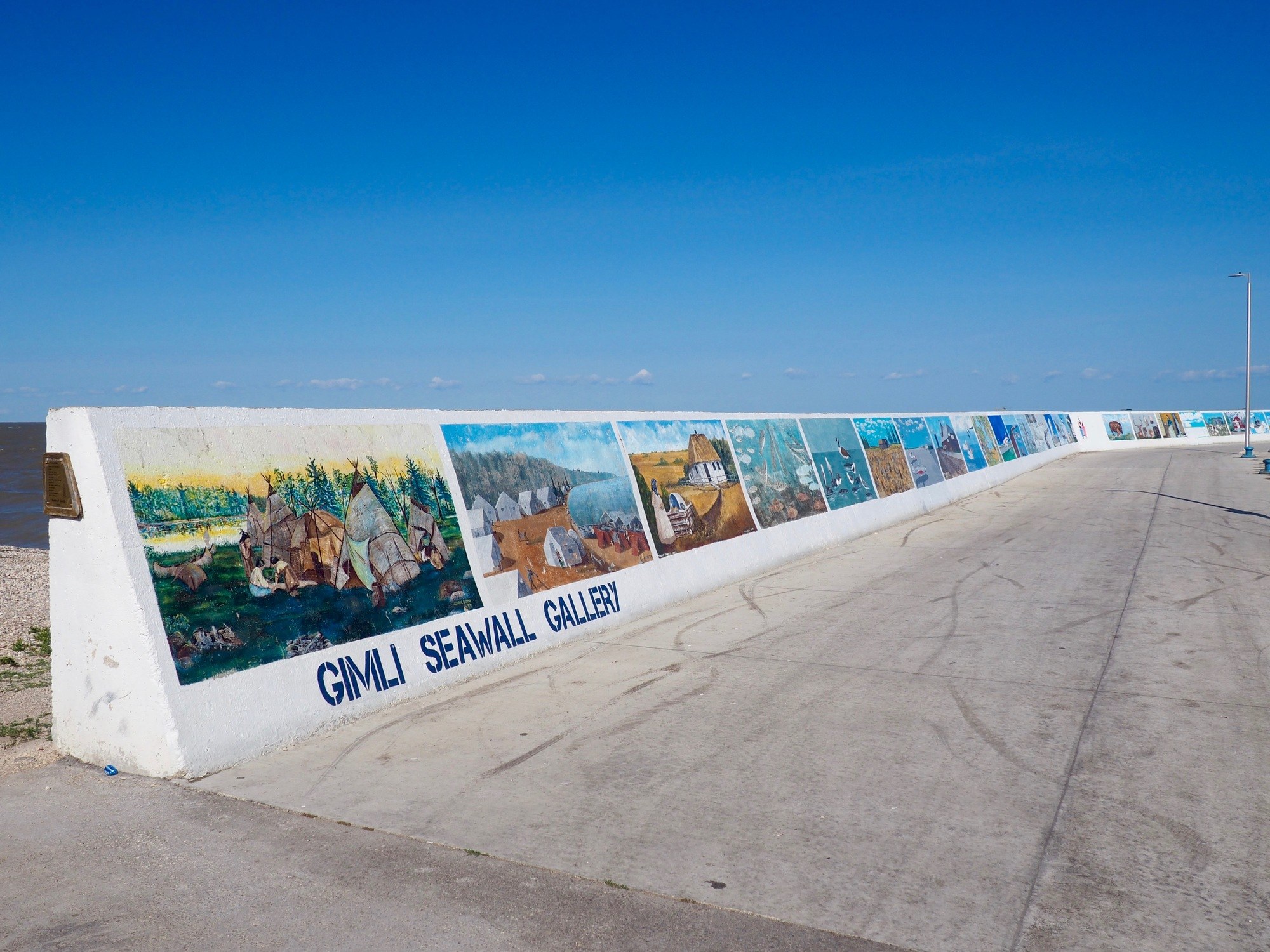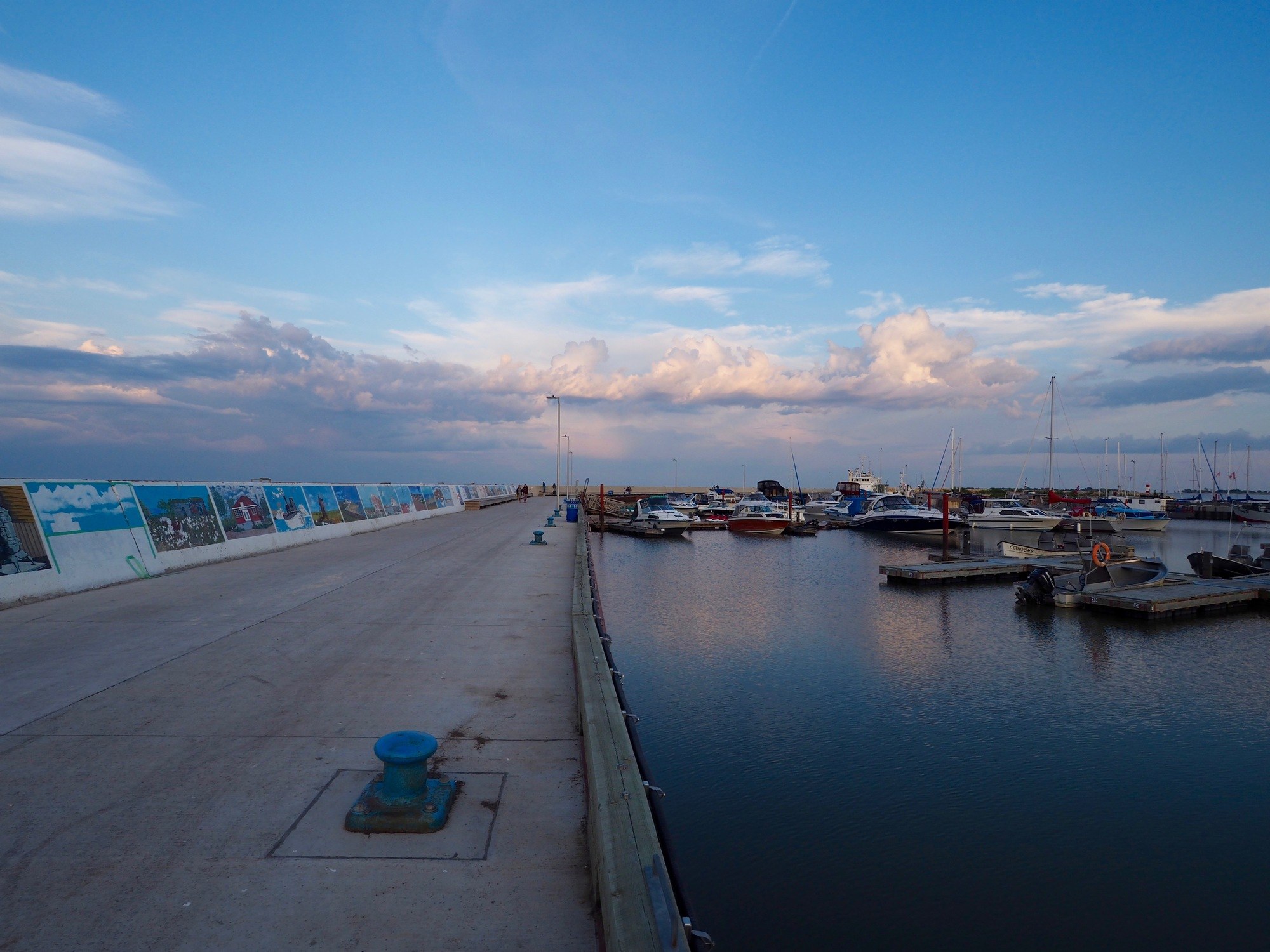 I mean, c'mon… just look at those prairie skies. I hate to make promises, but I can promise you this: if you come to Manitoba, you will see some of the most beautiful skies of your life. I never, ever grow tired of looking at these prairie skies.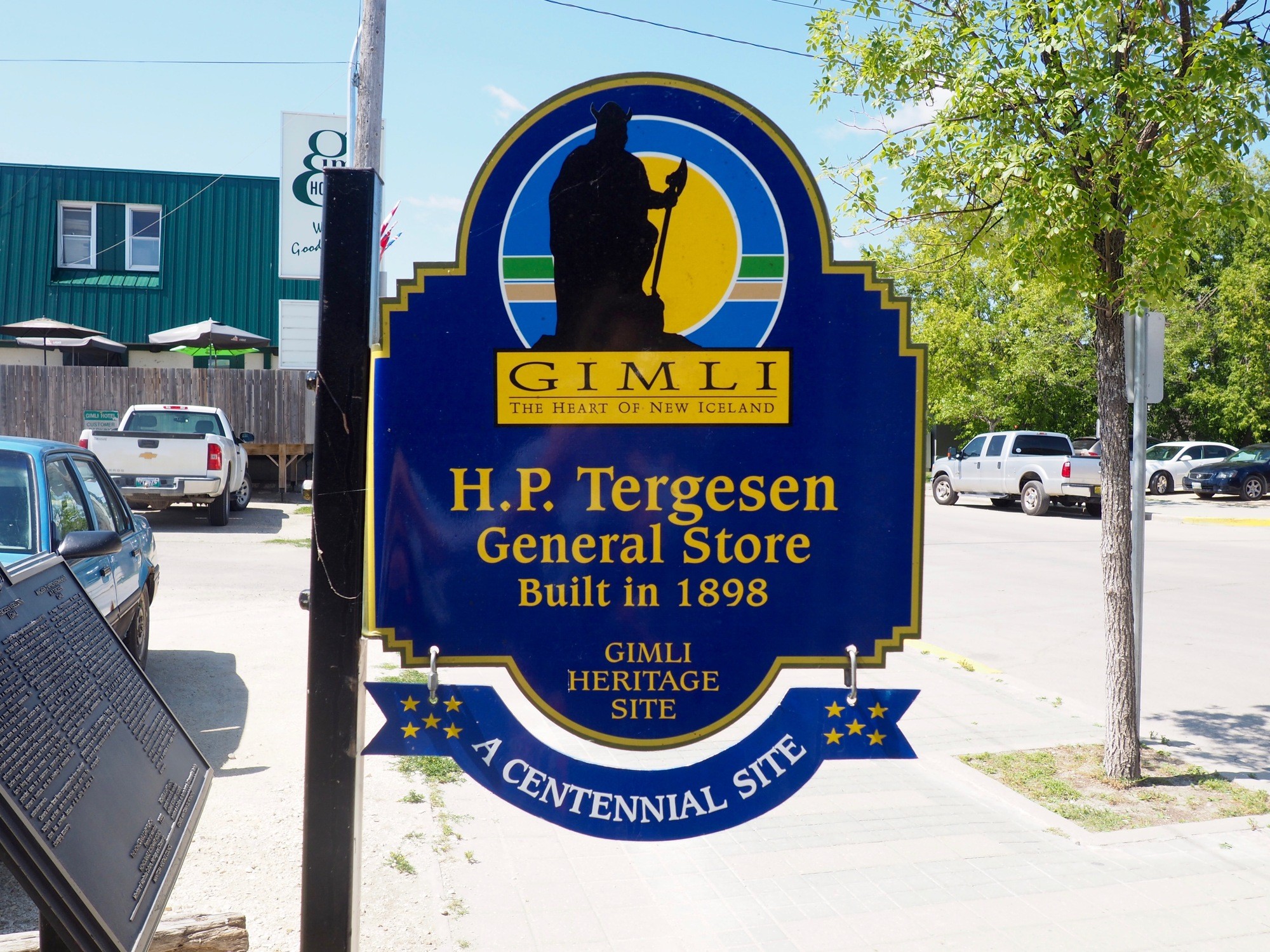 Visit H.P. Tergesen's
There is no way you can visit Gimli and not visit H.P. Tergesen's General Store. Built in 1898, it has stayed in the family for generations, and is now an official heritage site. Seriously… ask anyone who has been to Gimli, and I guarantee they have had a wander in this store.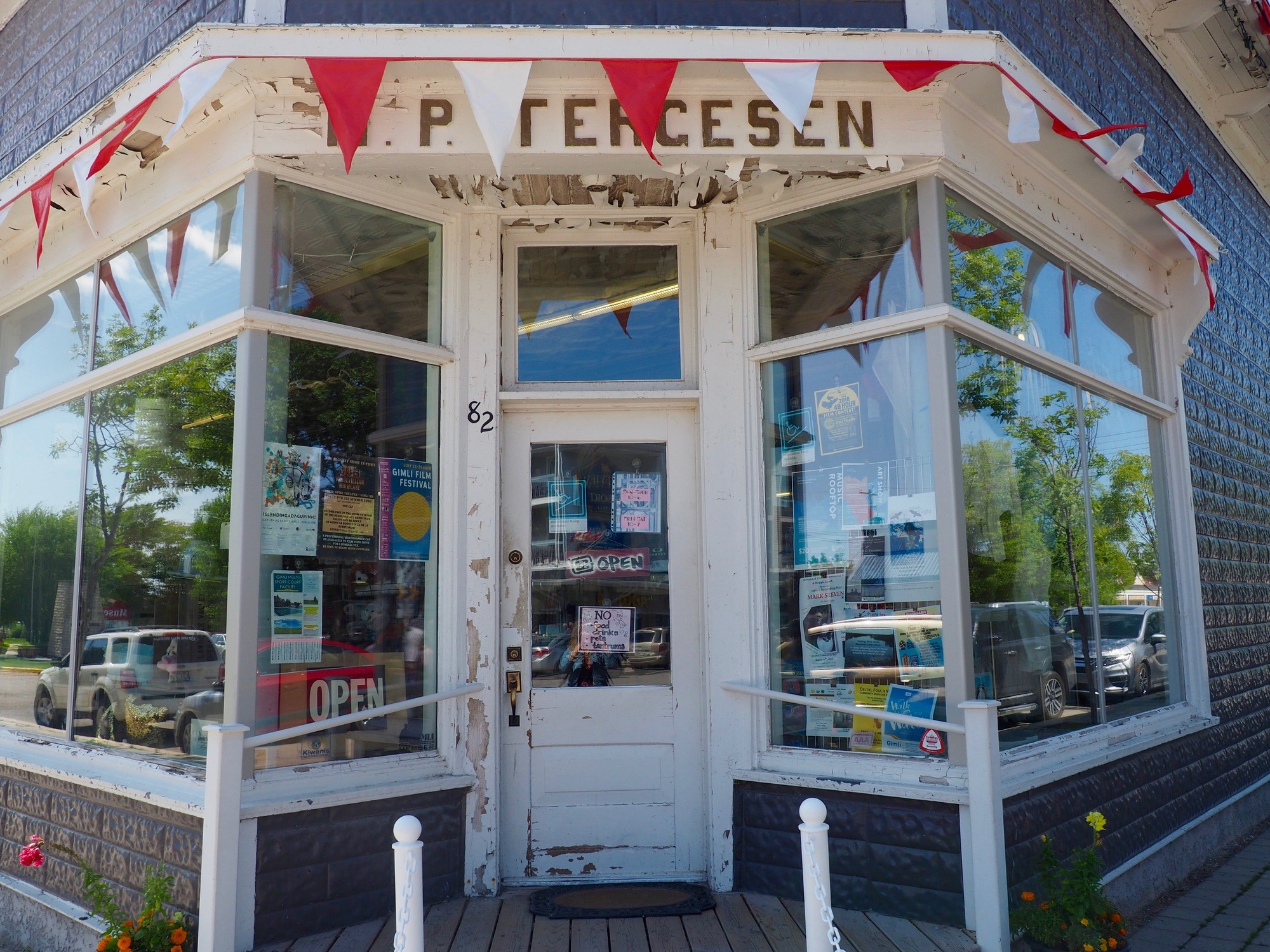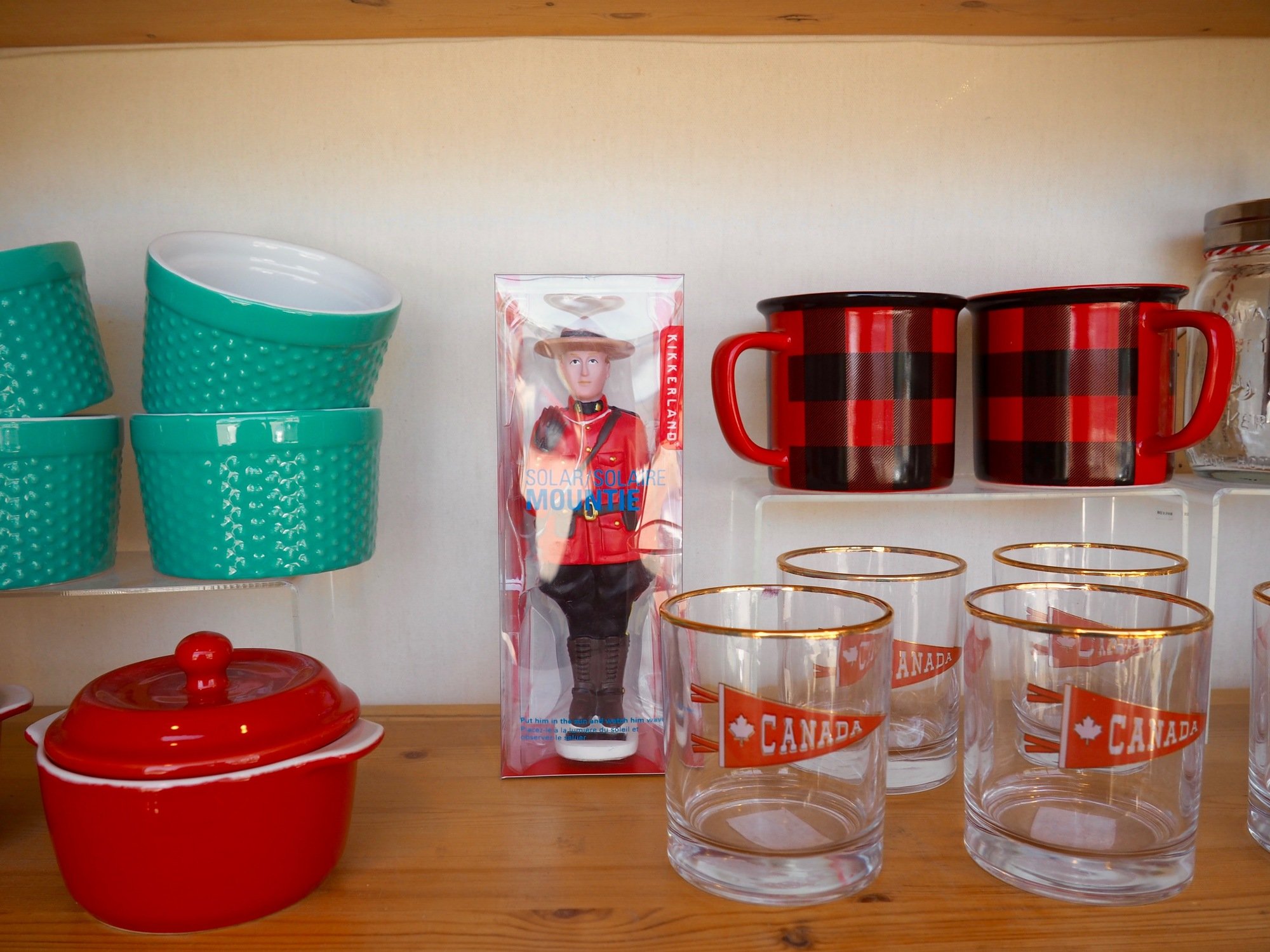 This store is your one-stop-shop for trinkets, clothing, books, sweets, and more… I have such fond memories of visiting here as a child, as my grandma would always let me buy some candy on our visit.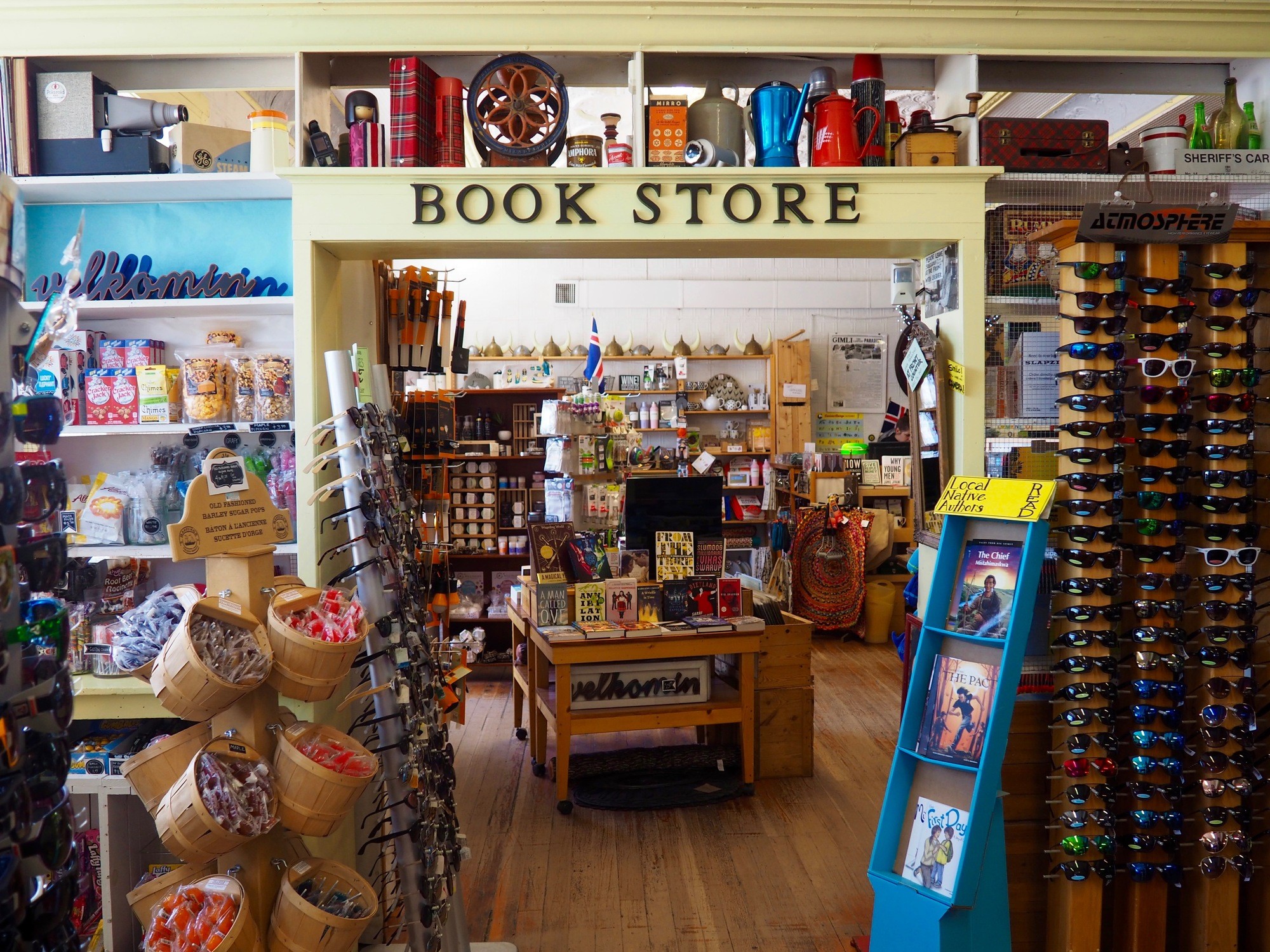 H.P. Tergesen's, in many ways, represents Gimli itself: locally owned and family run, you instantly feel a calm when you walk in the door, that indescribable feeling you get when you walk in a small shop in a small town and you're greeted with a big smile. And if you're looking to buy a viking hat for all of your New Iceland adventures… look no further. H.P. Tergesen's has got you covered.
Go to the Beach
You don't think I'd forget to include the beach, do you? Despite being a prairie province in the middle of Canada – meaning there's no ocean in sight – I'd argue that we have some of the best beaches in the country. The water's warm, the waves are calm, and you can often find beaches all to yourself. The Interlake area is absolutely chock-full of beaches to be discovered, with amazing shorelines right there in Gimli and Winnipeg Beach.
I will be writing a lot more about some of my favourite beaches in the province in an upcoming post, but Gimli is definitely one of the best spots to hang out in the sun.
Other Things to Do Around Gimli, Manitoba: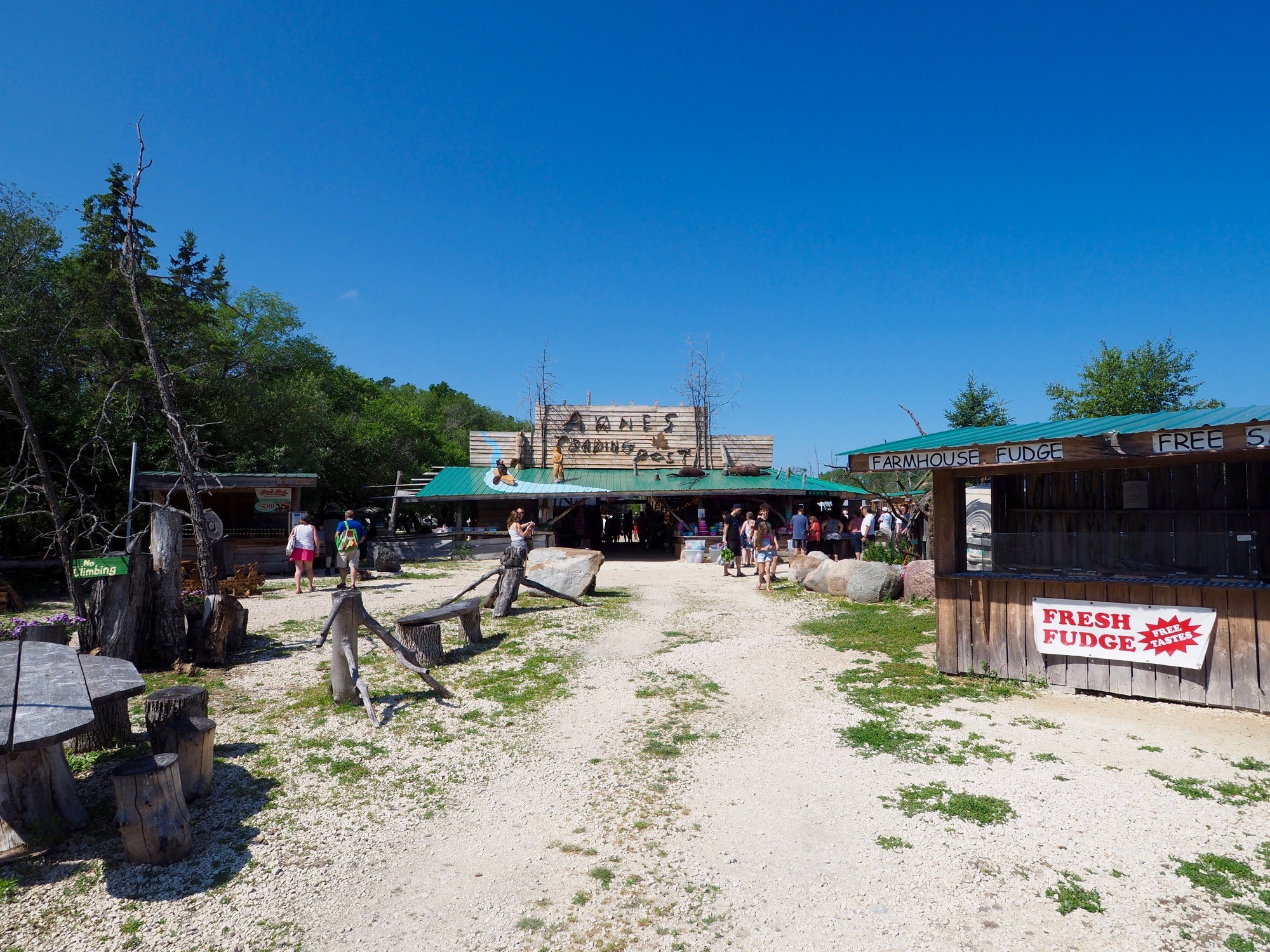 Visit Arnes Farmers' Market
Found only 15 minutes drive from Gimli, Arnes Farmers' Market is held on summer Saturdays and Sundays. With tons of local crafts and produce, I definitely regretted not having more than $20 in my pocket that day. As the second largest farmers' market in the province, it is absolutely worth the stop!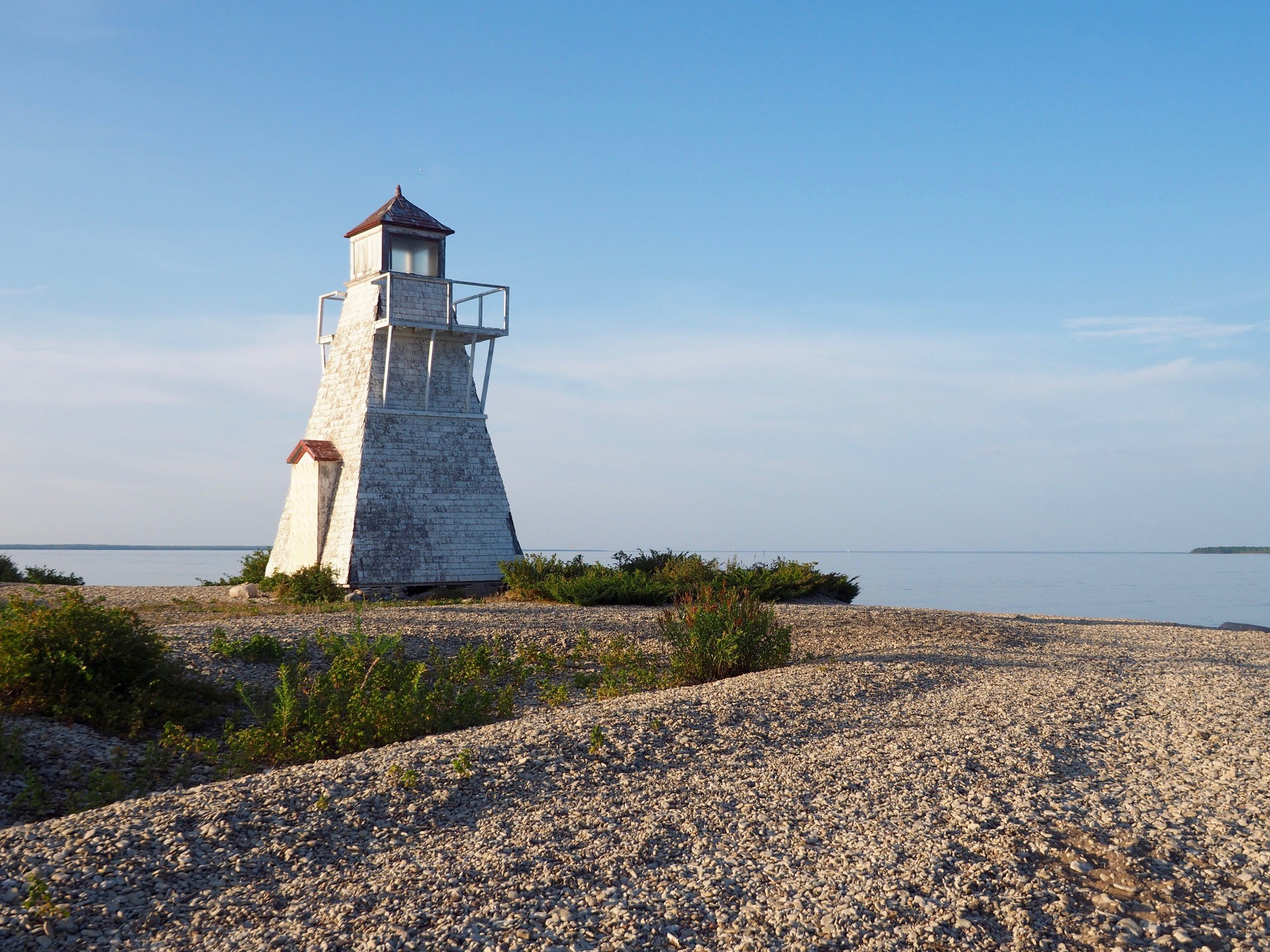 Drive to Hecla Island/Grindstone Provincial Park
I will be dedicating an entire post to Hecla Island soon, but if you're in a pinch for time and only have one day to explore outside of Gimli, I would recommend heading to Hecla, about an hour's drive away. An island found in Lake Winnipeg, I was overwhelmed by its beauty, hiking trails, and secluded beaches.
Stroll the Winnipeg Beach Boardwalk
Winnipeg Beach is only about a twenty minute drive from Gimli, and it is definitely worth a peek. Make sure to check out the classic arcades and beautiful boardwalk that stretches along the lake; this is what my childhood was made of. There are also tons of classic wooden piers south of Winnipeg Beach in either Matlock, Whytewold, and Ponemah Beach, all perfect for Lake Winnipeg viewings.
Visit Camp Morton Provincial Park
Found just north of Gimli, I've heard this provincial park is definitely worth a stop. While I didn't have time to visit on this trip, I'd like to check it out soon; I've heard the views of the lake from the limestone cliffs along the shore are fantastic, and there are also some historic buildings to explore.
Getting to Gimli, Manitoba
Unfortunately, there is no guaranteed public transportation to Gimli at this time, at least none that I know of or can recommend. I would definitely recommend renting a car and driving there yourself. Found about an hour north of the city of Winnipeg, it is an incredibly easy drive (you know the joke in the prairies… we're so flat you can watch your dog run away for three days) with beautiful views of the rolling sunflower, canola, and wheat fields that we're known for.
Winnipeg – Manitoba's biggest city and capital – only uses buses for public transportation, so I personally find it quite freeing to have access to a car. In a perfect world, you'd visit Winnipeg for a few days and then drive out to the Interlake area to take advantage of all of our summer sun.
Where to Stay in Gimli, Manitoba
There are a few hotels in and around Gimli, but I would highly recommend staying at the Lakeview Hotel for its central location right on the beach. Super comfortable rooms, really friendly staff, and the restaurant has a great selection (I'm telling you, try the pickerel).
Another option I'd recommend, if you plan on staying for a few days or more, is to look into renting a cabin somewhere on the water. While it's great to be near Gimli in order to hit the town, don't discount Winnipeg Beach or other outlying areas nearby.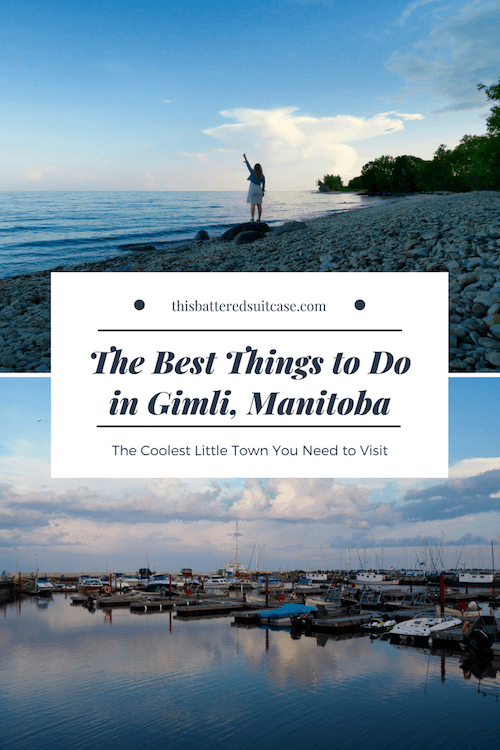 My many thanks to Travel Manitoba for being an amazing sponsor this summer as I explore my home province of Manitoba. I am so excited to share even more of this beautiful province with you… and I do hope that you come visit us soon!
Have you visited Manitoba? Am I convincing you that you should?