All photos taken in Canada
OK, so many of you already know this – the title shouldn't be a shock to anyone who regularly reads this blog or follows me on social media. But I realised that I haven't explicitly written about it on the blog yet, even though it's been such a major shift in my life, one that – the more I thought about it – I realised did indeed deserve a post. I wrote about moving to London back in 2013, and then about staying in London after two years, and then again in 2017, when I decided to apply for the Graduate Entrepreneur visa and stay another year. But moving home to Canada? I wasn't sure if it required any fanfare.
And now, more than six months on, I say fuck that: it deserves ALL the fanfare. Knowing what's best for you and knowing where you'll be happiest, even if it may not appear to be the most exciting on the outside (or on Instagram), can be just as exhilarating as moving to a foreign country.
Take it from me – moving home can be just as life-changing and exciting as moving abroad. It can also be just as brave, because let's face it: there is still a stigma about "moving home", especially if you're not from what's thought of to be a "cool" city (though, after living in London for five years, I've learned most London hipsters pretty much only think the following other cities are cool: Berlin, New York, Madrid, Tokyo, Stockholm…?. I dare you to tell a London hipster that any city without a distinct connection to art and design is cool. Like… chill, dude, you don't write for Vice).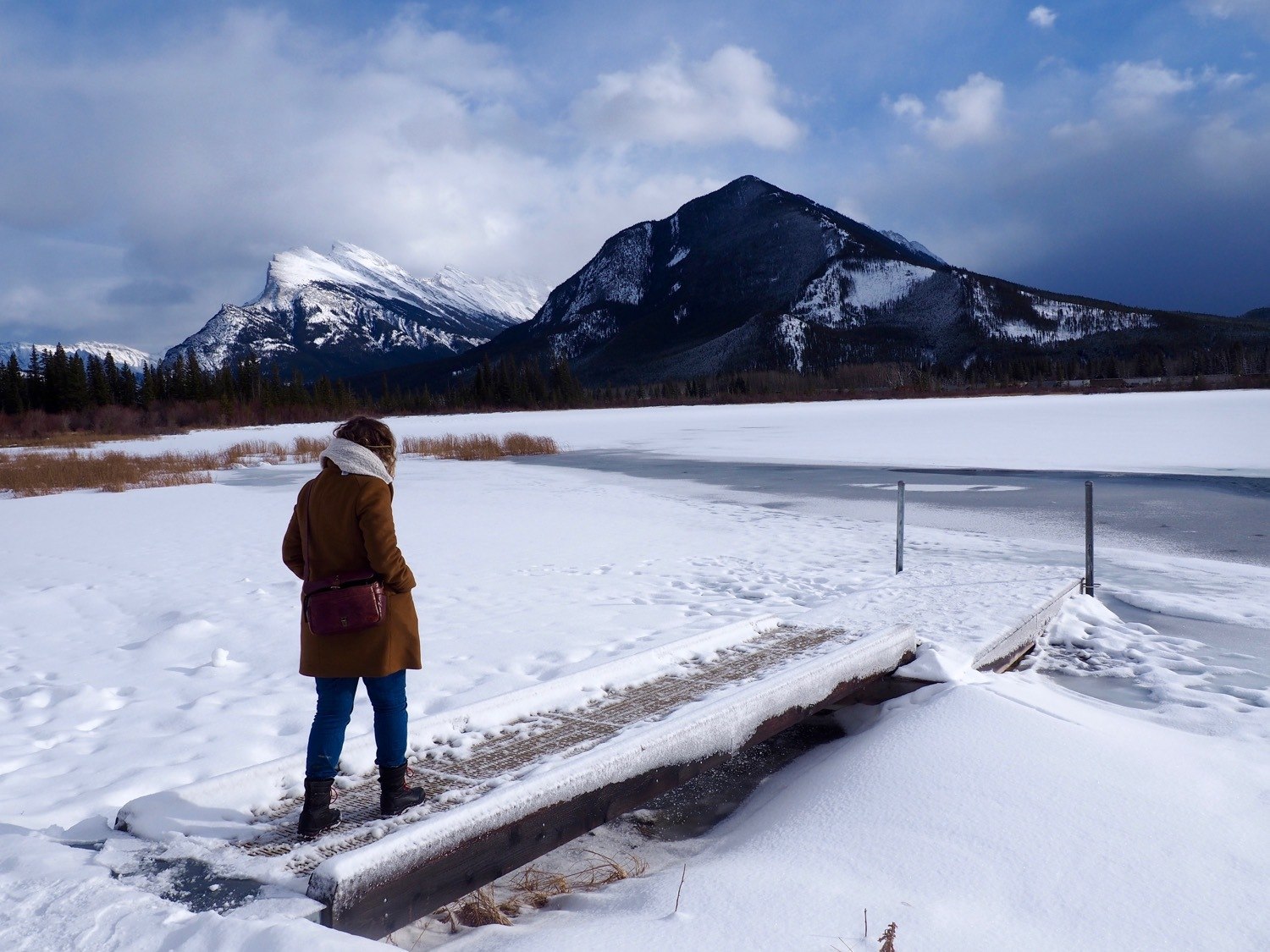 The bottom line was this: I was no longer happy in London. I hated admitting that for a very long time, because admitting that felt like defeat, felt like failure. It's London, for God's sake! The greatest city in the world! Was I seriously wanting to leave it?! My whole life, all I wanted to do was leave my hometown of Winnipeg – leave Canada altogether – and live abroad, study abroad, fall in love abroad, and travel as widely and as deeply as I could.
And so I did. I did for twelve years, across almost 100 countries. I got a master's degree. I planted roots in a few countries, and stayed for a while in three (Scotland, Japan, and England). I fell in and out of love with people and with places many times over. I tried the nomadic thing for a few years, calling a backpack home.
And then… I didn't want those things anymore. I started to feel it around 2016, after living in London for three years, and it all came to a head in 2017. A lot of people in the travel blogging world talk about burning out – travelling too long and too hard for too many years – but I wasn't burnt out from the travelling per se. I was lonely and I was sad. I was tired of being lonely and sad.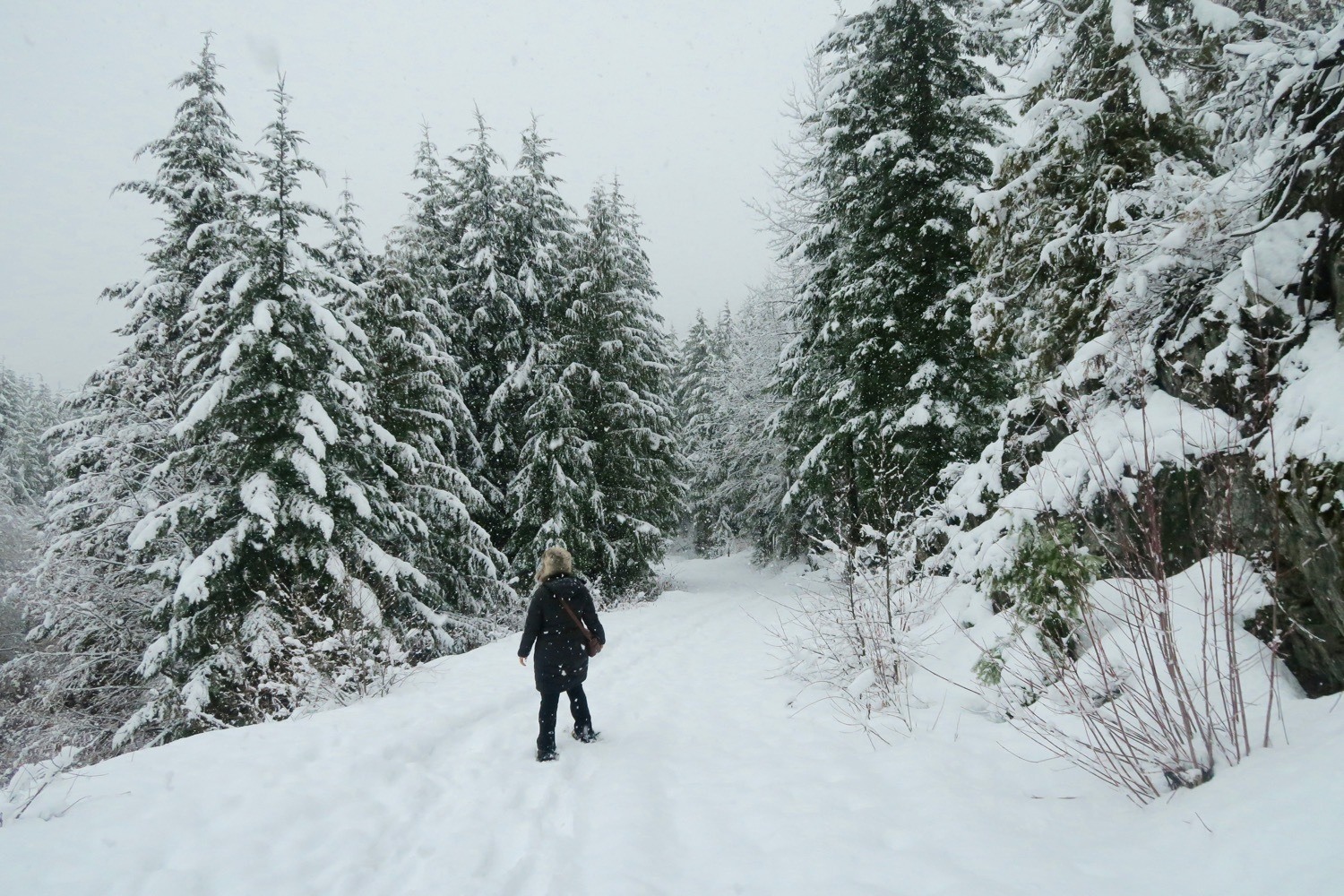 I wrote about this in March, where I talked about the pressure I was putting myself under to travel a lot, to keep moving constantly, even though all I wanted to do was stay on the couch and watch Netflix. I don't think there was ever a month in the five years that I lived in London that I didn't travel at least once, if not twice (and some insane months, three times). That constant movement, plus the regular pressures we all face in life, plus the fact that I didn't feel I had anyone to turn to in London, left me reeling. I started suffering from panic attacks for the first time ever. I felt anxious all the time; my go-to emotion became anger. I felt angry about everything, all the time. Going out in public was exhausting.
And as I said in that post in March, I felt uncomfortable writing about this or talking to most people about this because I'm very aware of my extreme privilege. I have been fortunate beyond belief – to travel and get paid for it? C'mon! – and I never wanted people to think I was just being a spoiled brat or an overly-entitled drama queen. But I was in a very dark place, and something had to give.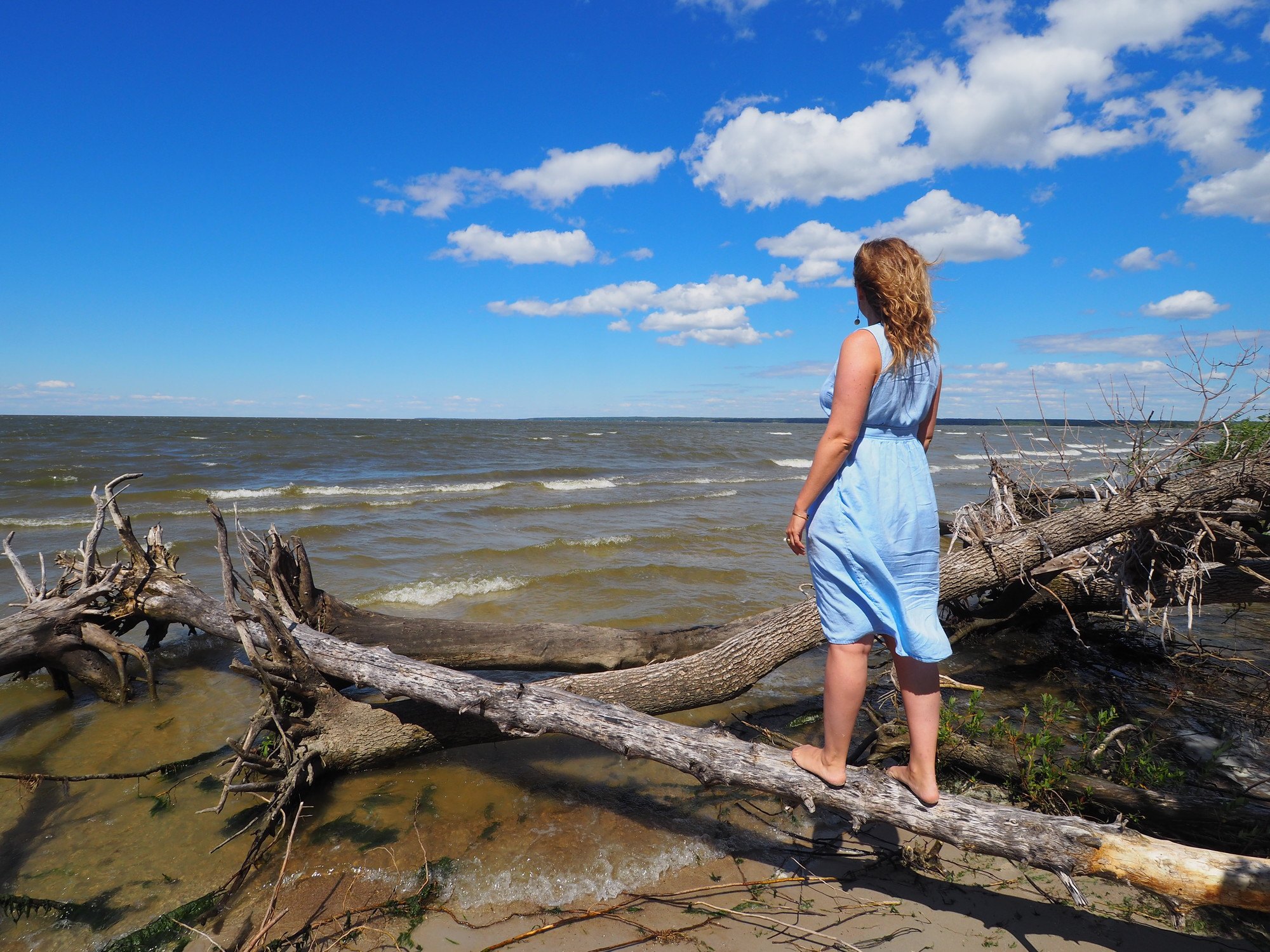 In early 2017, I started thinking about where I'd head next. The visa I was on in the UK – the aforementioned Graduate Entrepreneur visa – only lasted for two years (I was on a student visa before that), and I wanted to remain self-employed, so finding a job that would sponsor me didn't make sense. My visa options were extremely limited (not to mention expensive). I was also single AF, so to all those who gleefully told me, "Easy! Just fall in love with someone and marry them!", I would like to ask you what you think I've been trying to do for the past two decades of my life, ahem. Take it from me, you do not want to put all of your immigration eggs in the Tinder basket. And yes, while my family did originate in Europe, I don't have any of the proper paperwork to get my own EU passport.
So where to move next? I thought about Germany, where I could apply for one of their freelancer visas; a few other countries in Europe have that visa option, too. I thought about Argentina, Indonesia, Rwanda. I thought about becoming nomadic again, about living in a different country for three months at a time; Italy, for example, allows Canadians to stay for three of every six months. Because all of my work is online, the world really was my oyster.
But then I thought about what I was really, truly craving. I had just lived abroad for 12 years, so starting again as an expat felt tiring; it's difficult to move to another country, no matter where you're going. As for being nomadic, I didn't want to become one of those asshole digital nomads who swoop into a cheap location for a few months, barely contribute to the local economy (massages and acai bowls don't count), and subsequently drive up the cost of living for the local community… nor did I particularly feel like living out of a suitcase again.
What I really, truly wanted was to take a break. I wanted to get healthy again, in body, yes, but more importantly, in mind. I missed my family deeply. I wanted to live in a place where I could own some property, plant some flowers, cook, bake, and play piano. I wanted somewhere I could fairly easily afford to live and save up to travel, so big cities like San Francisco and Paris were off the table. It quite quickly came to me: I realised that it made the most sense to move back to Canada, the country that will always be home in my heart.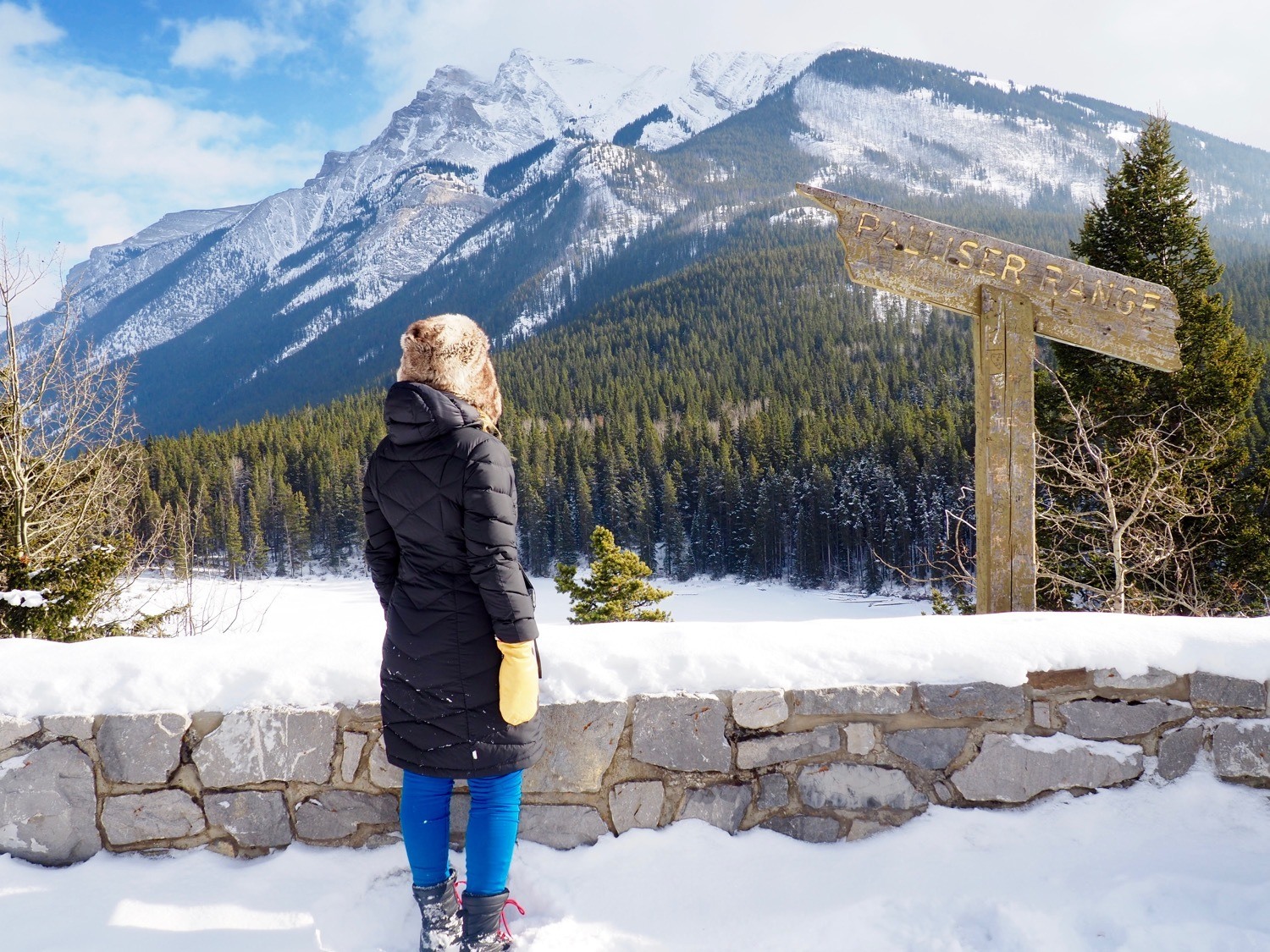 But then another conundrum: where in Canada should I move? I grew up in Winnipeg, got my BAH in Halifax, and lived for a brief period in Toronto. Montreal's amazing vibe appealed to me, as did Vancouver's natural beauty. Around this time, I was listening to The Miseducation of Lauryn Hill, one of my top five desert island albums. I know every word of this album by heart, love every single song, and have listened to it thousands of times since it came out in 1998.
I was cleaning my flat on early spring day, the sun streaming in the windows, when the titular track came on. I was sort of humming, singing along, when – and I don't really believe in this stuff, but hear me out – it was like a lightning bolt hit me. It just all made sense.
"But deep in my heart, the answer, it was in me.
And I made up my mind, to define my own destiny."
Miss Hill was 100% NOT singing about trying to decide where to live, or my specific destiny. But right then and there I knew it, with as strong as a conviction as I've ever had in my life: I was going to move home to Winnipeg, Manitoba.
I had written about how Winnipeg has felt like such a different city to me when I visited over the past few years, so different than what it felt like growing up, for a guest post on Hecktic Travels. Part of that, of course, is simply about growing up, but part of it is also the huge renaissance that Winnipeg has gone through in the past decade or so; somewhere along the way, our little prairie city became cool as fuck. The amount of cocktail bars, breweries, cafés, restaurants, events, galleries, shops, and festivals that have sprung up is simply mind-blowing.
Not only that, I already owned a house in Winnipeg, a piece of land – small as it may be – all to my own. I bought it back in 2011, when I decorated it for the few months I lived there before renting it out for the next six and a half years (which is how I was able to pay the mortgage and pay some of my bills in London). And before you question how I was able to buy a house, trust me – when I told the average Londoner how much I paid for a three-bedroom detached house with a garage and both a front and back garden, I swear to you some of them nearly cried.
To put it in perspective: my monthly mortgage in Winnipeg is one third of what my monthly rent on my flat in London was. In other words… hell yes I'm proud of this investment. It has turned out to be one of the smartest financial decisions of my life (a nice counterbalance to that time I quit my amazing teaching job, packed up everything I owned, and moved to Tokyo, all for a guy… and then broke up with him three days later. Whoopsie.)
Canada is also the kind of country that one can't take for granted, and I am thankful every day for my Canadian citizenship. In today's world environment – one fraught with so much pain and suffering and injustice – I understand the privileged position I'm in to hold a Canadian passport, to come from a country that supports my choices, doesn't quell my voice, and allows me true freedom and safety.
And so I moved all of my things from London back to Winnipeg, shipping them internationally while I travelled through Eastern Africa last summer. After a brief spell in Winnipeg to paint some walls and buy some furniture, I returned to Europe; I still had an active visa in the UK, and had a few press trips I had already signed on for. By November, however, I was ready to get the hell out. I was ready to get the hell home, now that I knew exactly where home really was.
When people ask how long I've lived in Winnipeg this time around, I usually say since around Christmas time, considering I spent early December in Central Japan on a press trip. I returned to London in February, planned a huge trip around Europe, and promptly bought a ticket home instead. "Deep in my heart, the answer, it was in me."
So now I feel that I can say it loud: I have officially moved back to Canada, back to my hometown of Winnipeg, and I honestly can't remember being this happy. This isn't some burst of happiness, some high I get from a quick trip to Italy; it feels solid and real, here to stay. It's been a very long time since I've felt happiness that wasn't fleeting.
I worried, of course; I worried that my career would suffer, but I'm happily keeping up with all of my freelance work (though this blog has ONCE AGAIN taken a backseat, as I've had almost daily renovations in my house for the past six weeks, and try as I might, I simply cannot concentrate while there is a plumber/electrician/carpenter around, especially when I hear a very distinct bang followed by an, "Uh oh"). I worried that there wouldn't be enough to do in Winnipeg, but I'm busier than ever and seeing friends and/or family every single day; there were some weekends in London that I wouldn't even leave my flat, so this is a fantastic change of pace. For the next four days, I'll be at the world-renown Winnipeg Folk Festival, for example, and I am over the moon about it.
I also worried that I wouldn't get to travel as much, but that's not true at all; though I don't travel as often, I travel for longer (instead of three days in Italy in a month, for example, I'll spend six weeks at home and then two weeks somewhere instead). Since moving home, I've been to Japan, British Columbia, Alberta, Arizona, Nevada, England, Mississippi, Ontario, Barbados, Grenada, and St. Vincent, with upcoming trips to Ontario, Namibia, Botswana, Zambia, Zimbabwe, Texas, New Mexico, and Arizona coming up, not to mention local Manitoba travel, so I'm not too worried anymore.
I worried that the dating pool might be quite slim in Winnipeg, and I was kind of right; turns out dating apps suck everywhere in the world, not just London (although the common denominator is always me… hmm. Better not dwell on it). I've been on a few dates so far – meaning I have some doozies to tell in future blog posts – but I realised it was OK to take some time to get over someone who really messed with my head (and my heart) for years in London. And you know what they say: give a man a fish, and he'll eat for a day; teach a man to fish, and he'll have Bumble profile photos for a lifetime. Seriously, men of Manitoba, you guys love your fish photos. I'm still cool being single for now. When I buy a fishing rod… watch out. Also, send help.
Finally, I worried about the stigma of moving home. Anyone who's from a relatively small town or city gets it, I'm sure, especially if you've lived in the "big city"; going home can sometimes be seen as defeat, that you just couldn't hack it elsewhere. Years ago, I would have agreed – there was no way I was ever moving back to Winnipeg, I thought.
But with age comes wisdom, of course, as well as not caring what other people think anymore (not to mention the white hair that I'm hoping people think is just blonde highlights). The bottom line is that I felt it was the right move to make, and that's all that matters. Nobody else's thoughts about my own happiness matter as much as my own do.
And holy shit: was it ever the right move. The renovations in my house are allllllmost done; I've repainted every wall (including the outside of the house), have a new kitchen, a new front deck, a giant flower garden, all new (vintage) furniture (my couch is from the 60s!), and I just bought a digital piano that's being delivered next week. I can finally display all of my beloved souvenirs from around the world and not have to think about packing them up in six months time. I have a beautiful home office, and a car I love driving. I make smoothies in a Vitamix like an adult (you might roll your eyes at that, but there was no way in hell that I was buying an expensive appliance unless I knew I was staying for a while). I'm volunteer fostering with the Humane Society again. I'm even considering finally (finally!) getting a dog. A DOG, YOU GUYS.
Every morning I wake up to birds chirping outside my window. I make coffee and sit on my deck to read for a bit, then check on the gardens and indoor plants. I write for a while, make a lunch of avocado, tomatoes, and soft boiled eggs. I go for a walk with a friend, or a bike ride with my dad, or go to the gym. I watch movies, I bake, I have a beer with my neighbours. And yeah, sometimes I buy plane tickets to Namibia, but day to day, I'm loving this peacefulness so much. I haven't felt anxious or angry or lonely for months, and no adventure abroad could ever take the place of that. I've defined my own destiny by simply accepting what made the most sense for me right now – financially, mentally, physically. I love Winnipeg, and I love my life here.
I write this as I sit on my front porch, surrounded by flowers, a slight breeze in the air. It's 7pm but the sky is still bright blue, the birds still chirping. I'm drinking a glass of cold white wine, and I'll be roasting vegetables for dinner.
And tonight, before I go to sleep, I'll look up hotels in Albuquerque, New Mexico, where I'll be in late September. I'll be there in between a conference in Austin, Texas and a visit to my dad's holiday home in Phoenix, Arizona. Do you know who else will be in New Mexico in late September?
Lauryn Hill, on tour for the 20th anniversary of The Miseducation of Lauryn Hill. And I'll be there in the audience, singing along.