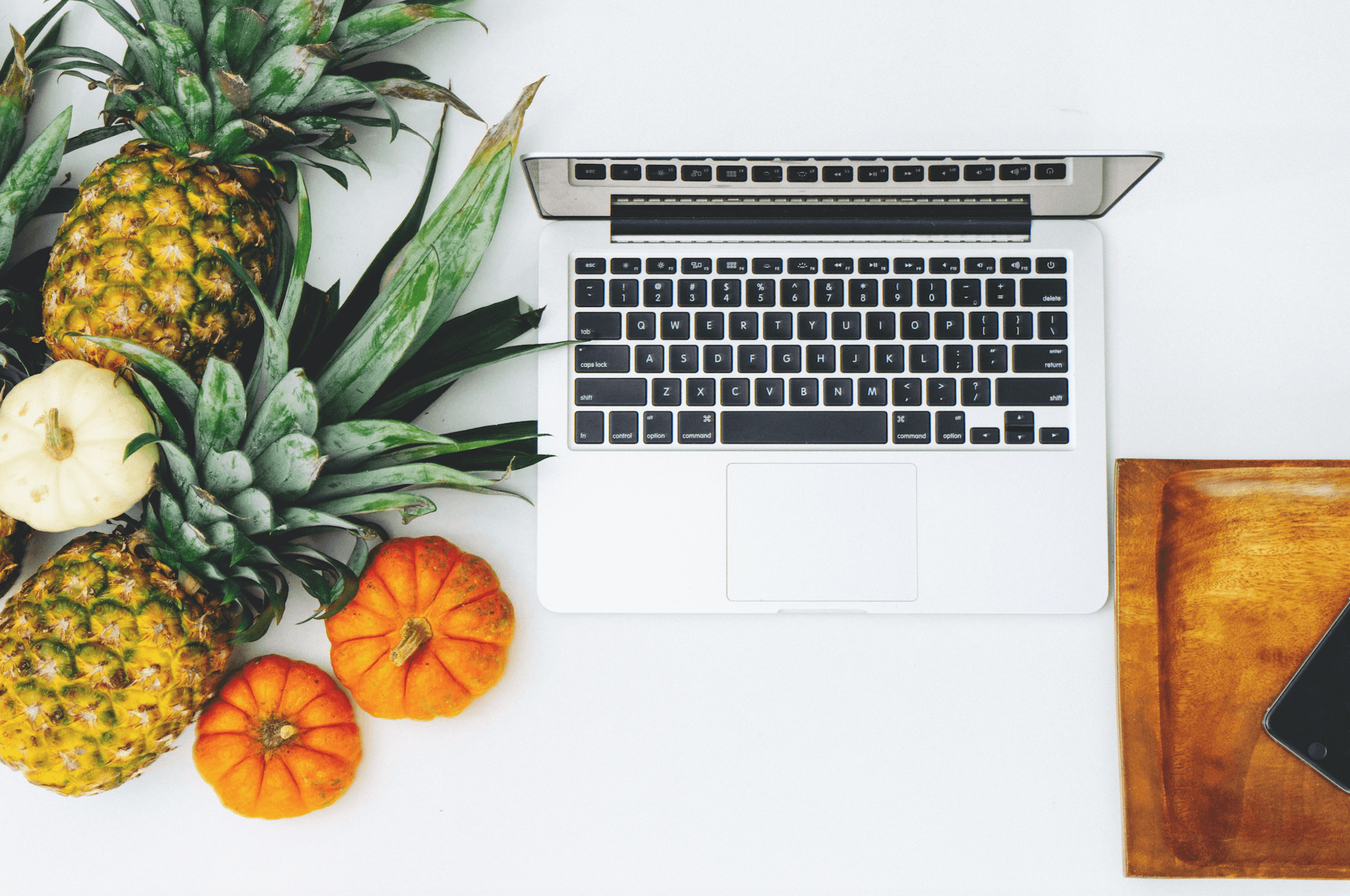 Fifteen years. I have been blogging for fifteen years. That is just as bewildering to me as it is to you, I'm sure. Just for a heavy dose of reality, if I wanted to upload photos to my old blog, I'd have to: drop off rolls of film from my FILM CAMERA to a photo developing shop, wait a few days, pick up my developed photos, scan them individually on my scanner, upload them to a photo storage site called Photobucket, and then embed them into my blog. The whole process would take hours. I would then write horribly awkward, long-winded, extremely personal posts to accompany said photos, so… oh wait. Some things never change. Perhaps it's no surprise that I have made some of the biggest mistakes in travel blogging.
But after fifteen years, two Livejournal blogs, one Blogger and one Wordpress blog later, I am still writing online. I have been writing on This Battered Suitcase for over eight years now; the first post I ever wrote was published on April 12th, 2010, when I was living in Osaka, Japan.
Since then, some 1000-odd posts and 90-odd countries later, I've changed a lot, and so has this blog. What went from being a personal diary that I couldn't imagine anyone taking seriously turned into a personal diary that I still can't imagine anyone taking seriously but now I get paid to write it. I now accept press trips and collaborations, and I also have ads on my site, things I vowed I'd never do a few years ago. But it would be foolish for any blogger or creative person or businessperson to believe that they will never, ever change their ways, because life just doesn't work like that, and it's never smart to pigeonhole yourself, no matter what you do in life.
Keeping that in mind, and in lieu of writing a "What's Next" kind of article like I have done in the past, I thought I'd reflect on this blog's recent anniversary by going over some of the things I've done right over the past fifteen years, and some of the things I've done very, very wrong. Because even though I do indeed earn a living from blogging, that definitely does NOT mean I know what I'm doing most of the time.
You know those "I quit my 9-5 but I still earn six figures a year and you can, too!, "I've taken control of my life and now I travel the world for a living… and you can, too!", "I'm all about those #goodvibes #squadgoals #bosslife and YOU CAN BE, TOO… if only you buy my course for $29!!" people you see all over social media? Yeah, I'm not one of those people. In fact, I'd say I'd probably NOT use my blog as a good example of how to start a business, because I done messed up a lot, you guys. Blogging can be hard, and can be a hustle, and it's definitely not for everyone, but if you can make it work and, most importantly, if you absolutely love doing it, it is 100% worth it.
And because I have a feeling some of you are like me (as in, we're slightly sadistic and want to hear about all of the pitfalls before the successes) I decided to start by listing the ten things I've done WRONG over the past fifteen years. If you're just starting out in blogging, or considering blogging as a career, I hope that some of these pieces of advice will help; if you're already quite experienced in blogging, I hope that some of these careless mistakes will make you chuckle, because C'MON, how did I not know these things, you know?! If you aren't a blogger and have no desire to become one, I hope that this article is still entertaining and/or informative. As always, I recommend getting some hard liquor (or at least some tea) on hand in order to get you through this monster of a post.
Please note I don't talk about anything too technical, because a) yawn and b) I still have no idea about most of it after fifteen years, meaning I know so little I can't even explain what I don't know.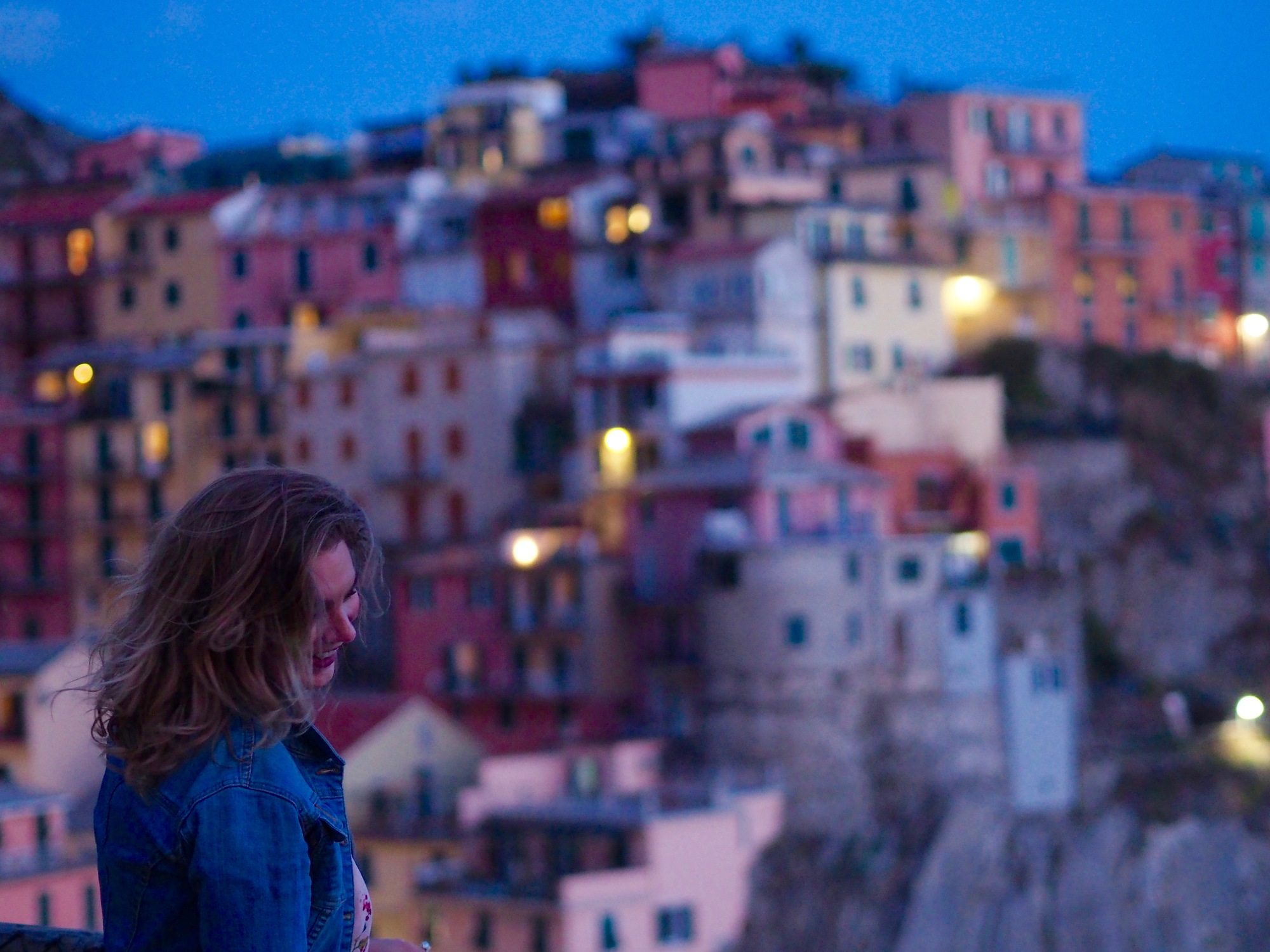 As already established, I am still making TONS OF MISTAKES in blogging every single day. Here are some of my very worst.
The Biggest Mistakes in Travel Blogging:
Endlessly Comparing Myself to Everyone Else
Ain't this a bitch. No seriously, isn't comparing yourself to everyone else THE WORST?! I do it all the time, so much so that it has, in the past, absolutely crippled my self-esteem and made me question whether or not I should keep blogging, even though I absolutely love blogging. The weird thing is, my comparison habit has only gotten worse over the years, not better; in the beginning, before I was aware that this could become a career, it didn't even cross my mind to compare myself to others. Now, I find myself falling down rabbit holes of people's Instagram accounts, blog stats, and more. I constantly think, "Why am I not getting more paid campaigns?" "Why am I not earning that much from my blog?" and "Why hasn't GoPro ever asked me to work with them?" (Um… because I don't shoot with GoPro? Like… what is my brain doing?!)
And you know what? It is completely and utterly pointless. Not only that, it's dangerous and soul-crushing.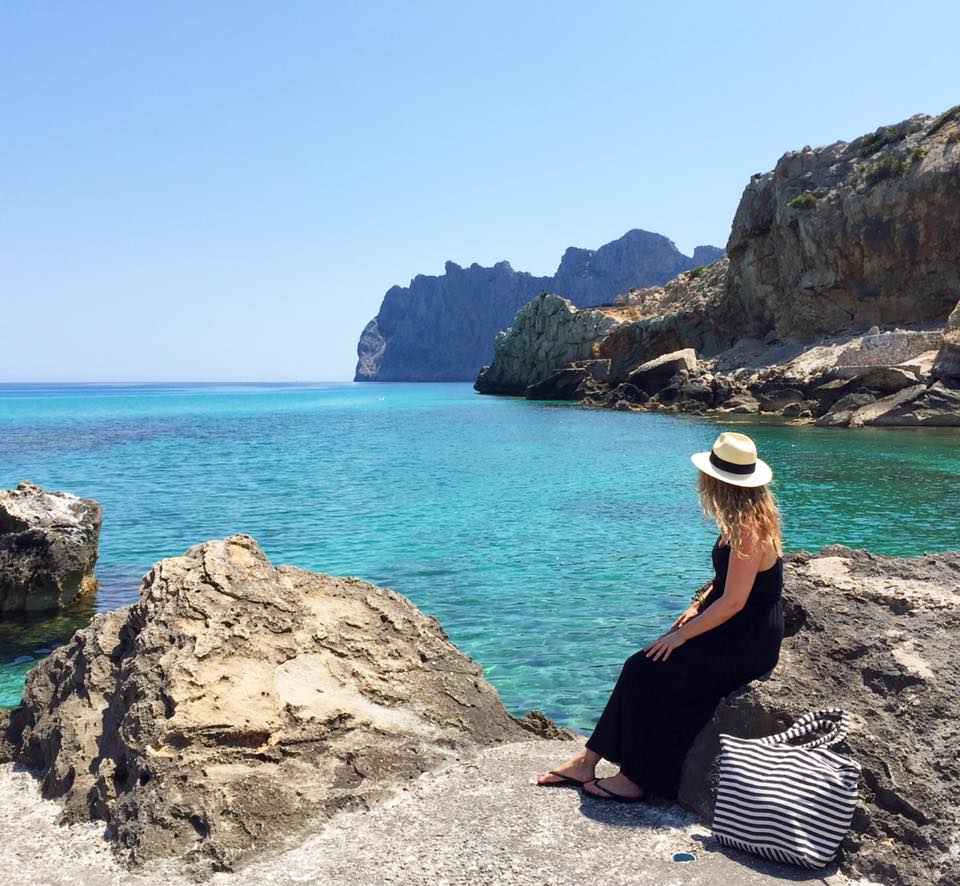 There is nothing wrong with knowing what other people in your field are doing, or staying abreast of the trends in the market. That is a smart and necessary business tactic. What ISN'T smart, however, is comparing your chapter five to someone's chapter fifteen. We have no idea what has gone on behind the scenes to get the person you're comparing yourself to where they are today, no idea of all of the hours they've put into their work or the things they've done to ensure success.
Not only that, it is very rare to hear about when people have failed; most people only share their wins online, so we never hear about the fruitless pitches, the panicked moments, the flops and the fails that are inescapable in this industry. The people who have "made it" have hustled HARD, trust me. I speak to so many blogger friends who are burnt out and exhausted, even though online they look like they're living the "dream life". Last year, in a year when I was already feeling pretty terrible about things in general, I forgot all of this, and focused solely on people's successes. Did it make me feel any better? Of course not. It only served to make me feel so much worse.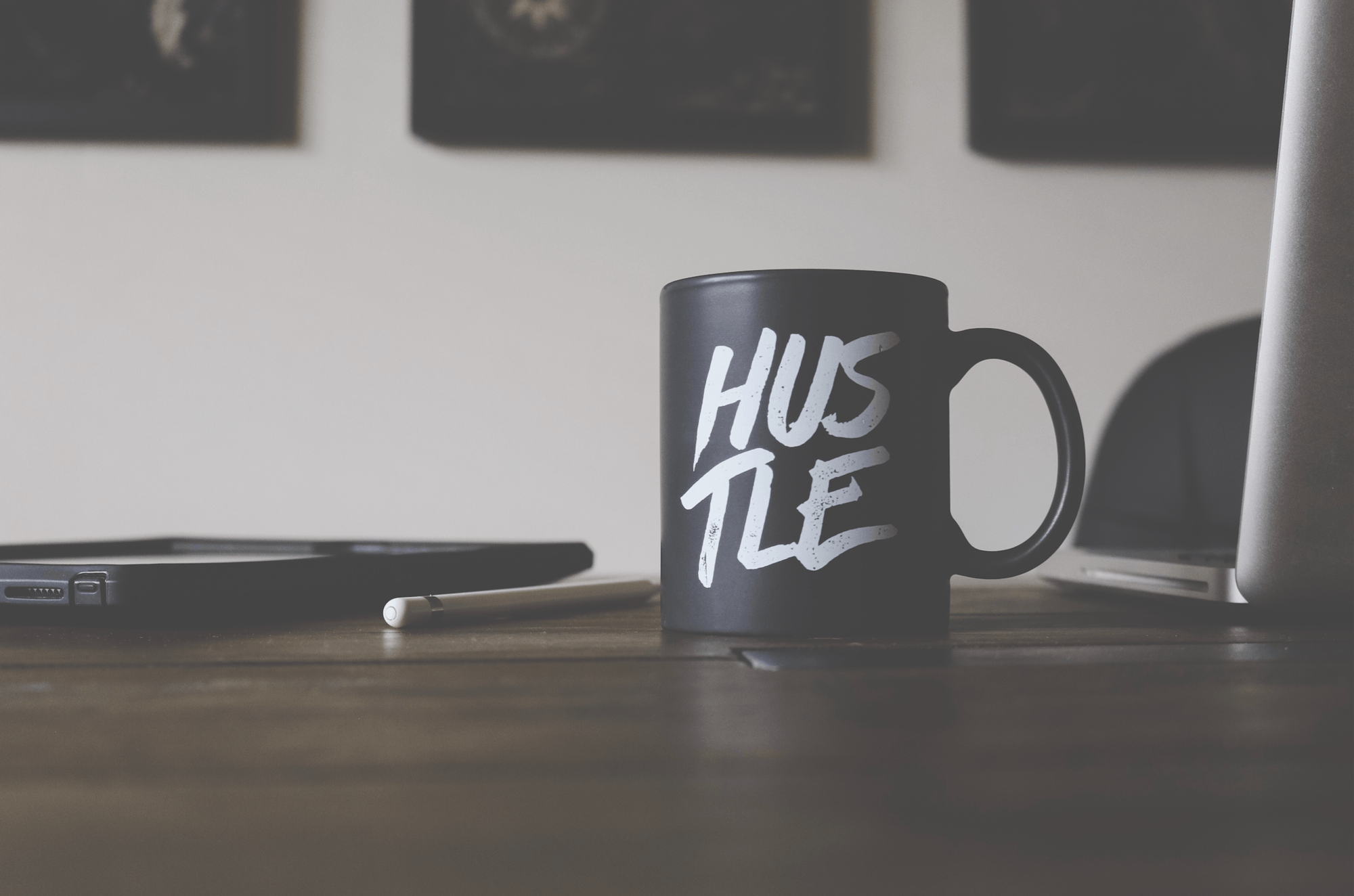 This year, I'm taking a new approach. There is no point in me comparing myself to others, even if we're doing similar things. I have to remind myself that I'm not full-time on This Battered Suitcase, I don't have any assistants, I've never used Instagram hacks like comment pods, follow/unfollow games, or loop giveaways, and I only very recently realised the business power of blogging. Why on EARTH would I compare myself to people who, for example, are full-time bloggers, have a full-time assistant(s), have used the follow/unfollow method to get their first 100k on Instagram (*shade thrown*), and have thought about this as a business from the start? It just doesn't make sense for me to compare myself to someone like that.
Again – why compare my chapter five to someone else's chapter fifteen, especially when I have no desire to follow that same path? Why compare myself to someone like that when I so fervently believe we should all try to stand out from the crowd?!
The clincher? I realised that when I'd talk to other bloggers about blogging, we'd eventually (read: within the first five minutes) complain about things like Google algorithms, Instagram interactions, Facebook engagement, and clients who didn't want to pay. Every single person, from my friends who do this full-time to my friends who blog casually as a hobby, had something that was bugging them about blogging. Nobody said this industry was easy; it's fraught with ups and downs, and it's fairly difficult to turn it into a full-time career. Just like every other job on the planet, there are going to be days when this career path sucks. As long as you're feeling good about it the majority of the time, then, I'd say you're onto something.
I've said it before and I'll say it again: every single person is going to forge their own path in blogging, and no two journeys will look the same. It is indeed important to look to your peers to see what's going on in the blogging industry, but it's so much more important to focus on yourself and think about how to set yourself apart from the pack.
And for the record, if anyone is comparing themselves to me and This Battered Suitcase, I reiterate: I've been doing this for fifteen years. I have also had a lot of lucky breaks, and networked like hell for years in London. My advice? Check out what others are doing, but but try to do your own thing. If anything, compare yourself to yourself; look at where you were six months or a year ago, and what you've accomplished in that time. Trust me, I have to actively remind myself of this daily.
Not Learning SEO (Search Engine Optimisation)
This was a very, very dumb mistake I made. I had a great window of opportunity when I first started as there weren't many travel blogs out there, and I could have optimised my content so that was easily indexed by Google. Not one article I wrote about backpacking for eight months in Southeast Asia in 2011, for example, is picked up by any search engine. My organic traffic is fairly good now – meaning a lot of people find this site by searching in Google for something – but I'm sure it could have been a lot better. I do kick myself that I didn't write even a few blog posts with search engines in mind.
These days, I know the basics of SEO and try to incorporate as much as I can into posts I believe could rank in a search engine. Most of my posts are still not optimised whatsoever, as they're narrative or personal posts. I'm going to be discussing this in the post about things I did right while blogging, but, despite what I've just said about SEO, I'm also pretty glad that I had no clue what I was doing in many cases, because I think it meant that I found my own style of writing; I could write for myself and write for readers, not write with some giant search engine in mind. All of my favourite content on this site is not particularly "Googleable", but they're the stories that people love most.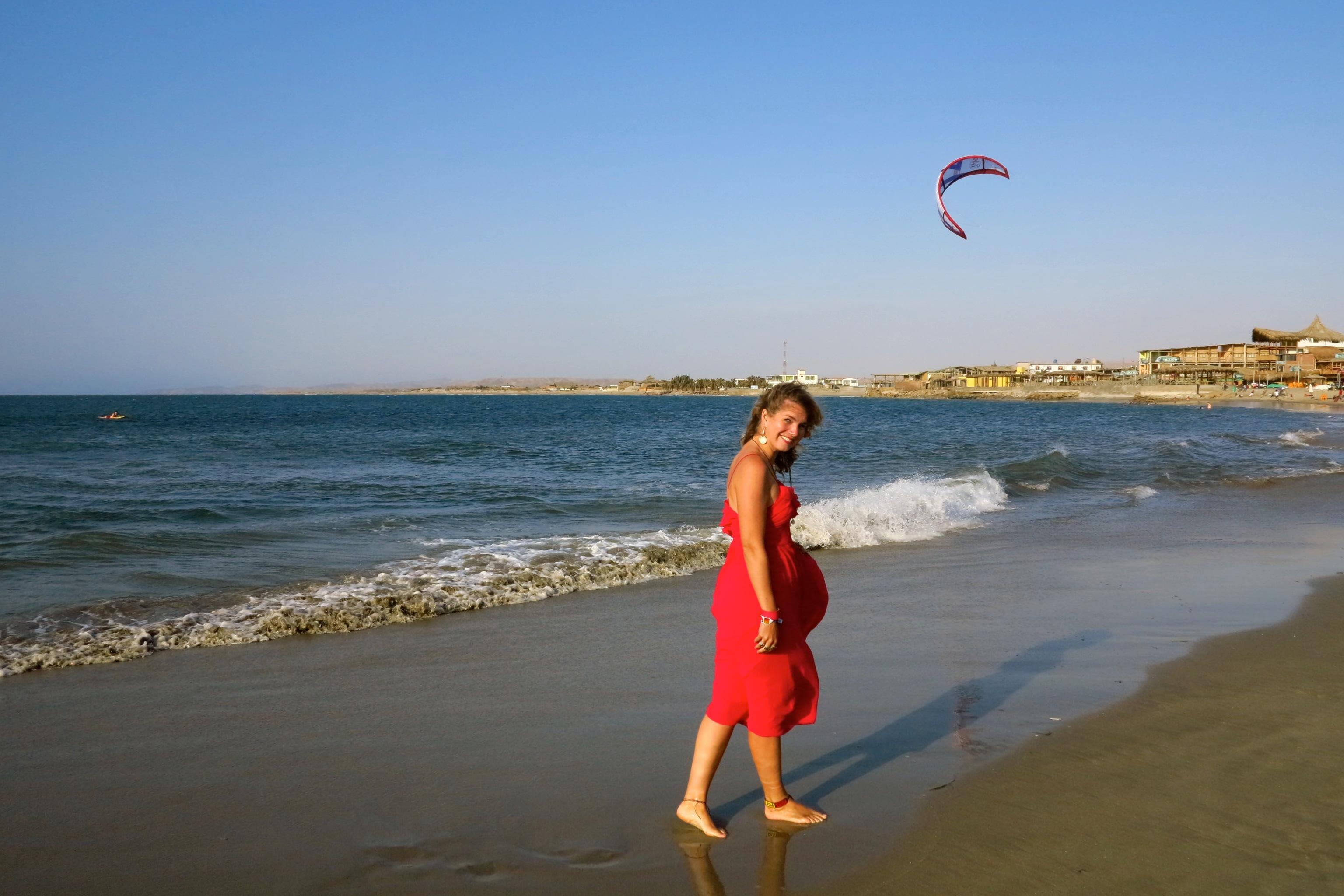 Today, I'd recommend that bloggers have a mix of both; everyone understands you have to write a few articles to satisfy the search engine gods, but if you are only writing for search engines, you'll never grow a genuine, loyal audience. Think about it: if you see a travel blogger who has a blog full of destination-specific tips, are you going to read every single article? Of course not. You're going to read the ones that interest you, which are probably the more personal posts. Leave the destination or niche specific posts for that organic traffic, the people who are searching for "What to Wear in India" right before their trip. I tend to have a 75/25 split on this blog, with 75% being personal, but I'm hoping to write more articles per month and get that to 50/50 one day.
At the end of the day, I'd rather have a much smaller audience but one that is actually interested in what I've written rather than tons of people who click on my site once but none who stick around. This will obviously vary wildly depending on whether or not you want to take your blog to a business level; if blogging is just business for you, of course it's not going to necessarily matter if you have a genuine readership that's very interested in your posts. For me, however, this was and always will be more personal than business, and while I do pay more attention to SEO, I'll never stop writing the kinds of posts I'd personally like to read on blogs.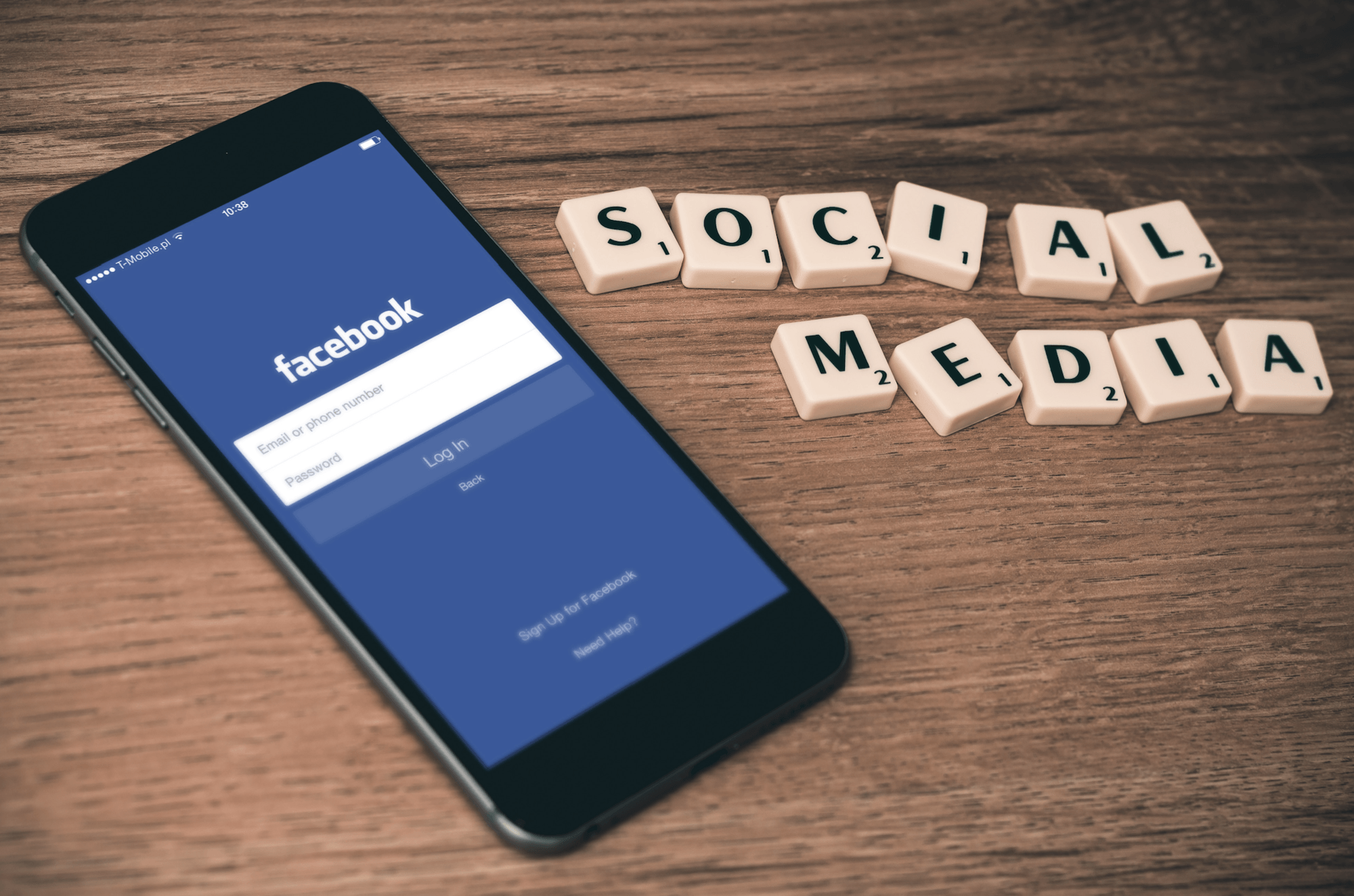 Not Paying Attention to Pinterest
I find social media, in general, extremely annoying. I am a very passive user of social media, which goes against every single course or piece of advice you find in blogging; even in my own article about everything I know about social media, I talk about engaging with others on various platforms. And I get it – you have to give some to get some. But I will raise my hand high and say that I am one of the most useless bloggers when it comes to social media, and I'll tell you the real reason why: I absolutely despise typing on a phone. I hate it. I avoid texting when I can and write out all of my Instagram captions on a laptop and then send them to my phone. I will do everything I can to avoid having to write out a message on my phone (so Instagram messages often make me panic). I don't even have a phone plan here in Canada, which means I can only use my phone when connected to wifi, AKA I don't even look at my phone when I leave the house, and it feels GREAT.
Where was I? Oh right, Pinterest. As I've established, I'm not very good at interacting on social media platforms. When a new social media platform pops up, then, I shudder and pray that it's just a fad. That's why I never got Snapchat; I just didn't get around to it, and by now it almost seems like a dead platform in the travel blogging world… so I was right about at least one thing. Similarly, at the time Pinterest started picking up speed, I didn't really get it (and I still don't, if I'm being honest).
That being said… wow, Pinterest is an AMAZING source of traffic for bloggers. I've seen bloggers who have totally killed it on Pinterest, and, even if the rest of their social media platforms or organic SEO aren't that outstanding, are still getting major, major numbers on their blog because of their pinning skills. If I could go back in time and do it all again, I wouldn't have focused so much on some of the other platforms and directed much more of my attention to Pinterest, and I'd recommend new bloggers to focus on it as well.
Facebook is essentially a useless platform for bloggers who aren't willing to pay to promote their stuff (more on this in another article soon) and Instagram is equally ruled by algorithms and numbers, but Pinterest still feels like it has some real potential to drive traffic. As I'm just about to mention, however, it is never a good idea to rely on any one social media platform for your business, so who knows what the future holds for Pinterest.
But before I get to that, you can go follow me on Pinterest if you'd like, ahem.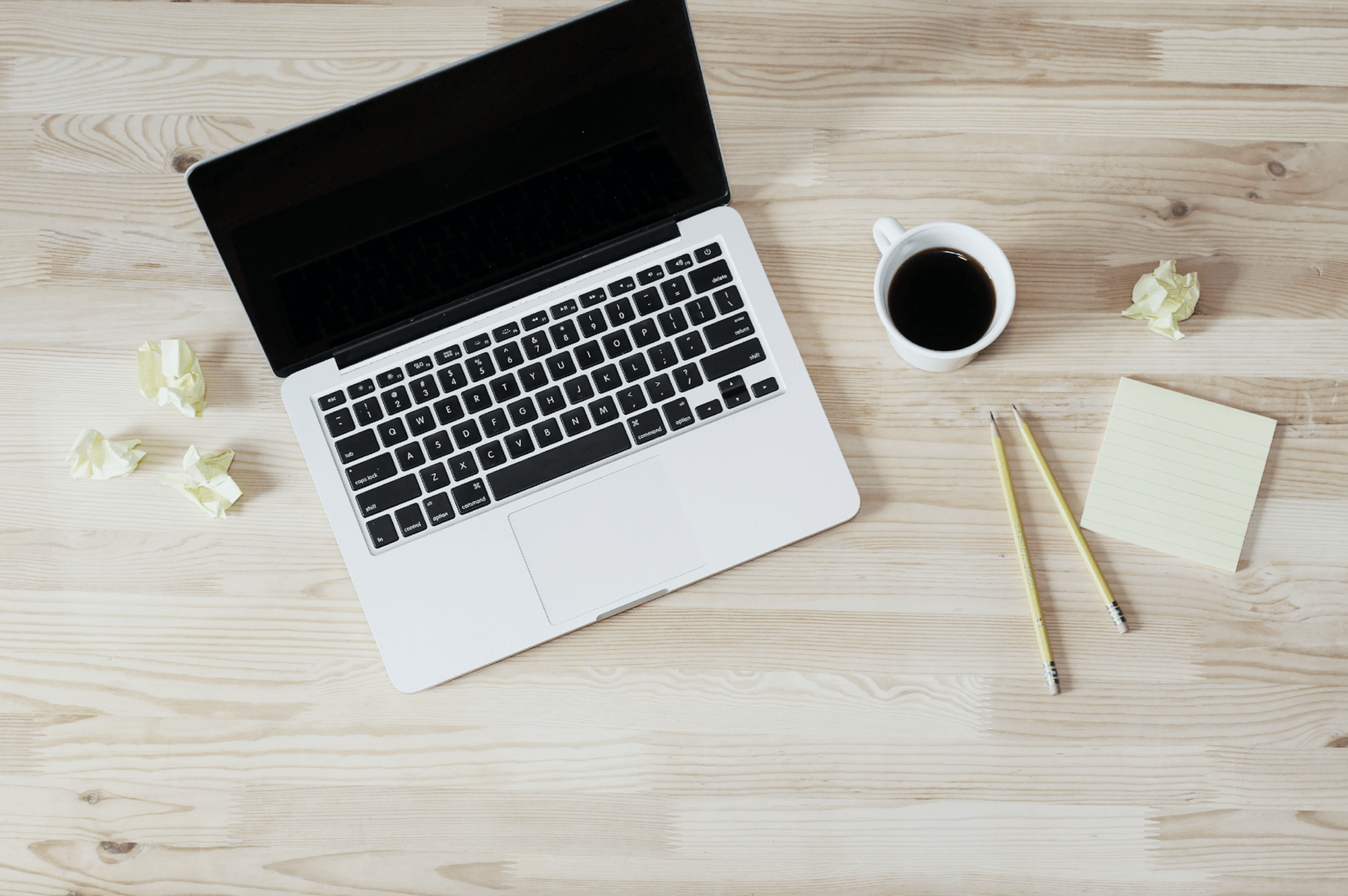 Not Developing an Email List
I don't own my Instagram account. I don't own my Facebook account, either. In fact, none of us own any of our accounts on any social media platform. I could wake up tomorrow and find that, for some reason, my Instagram and Facebook accounts have been deleted; 40,000 followers gone, just like that. This is why I said above that focusing solely on social media is, in my eyes, not always the smartest plan. It's too risky, your platforms too vulnerable. Don't get me wrong – I still love the communities I'm a part of on social media, and I'm incredibly grateful for my accounts, but I'm just very, very aware that I don't own them, and never will.
You know what I do own? This blog. Unless the Internet gets shut down (the way we're treating each other and this planet, I don't think that's actually very farfetched anymore), and as long as I keep paying all of the various fees I pay to keep this blog live, it'll be here. You know what else I own? My email list. As bloggers, the only two things we actually own and actually control are our blogs and our email newsletters.
But because I'm both a) wicked lazy and b) apparently some kind of curmudgeonly luddite, I never really got around to caring about an email list, even though every single course or class on blogging will emphasise its importance. I did have a subscribe button for years and years on my site, but didn't realise how many people were getting email updates, nor did I know what they were actually getting. I can't stress the importance of an email list enough, and why as a blogger it's important to build it; as I just said, other social media platforms aren't to be relied on for getting your blog posts out to readers, because they're full of algorithms (case in point: Facebook only shows my blog posts to, on average, between 2% to 4% of the people who actually follow my Facebook page. If you want to make sure you never miss a Facebook update, you can go to my Facebook page and click "see first" under "Following").
Turns out, if you were previously subscribed to my blog's email updates, you'd get a horribly laid-out copy of my entire post. Not only is that totally ridiculous and ineffective in driving traffic to this site, it also got me in trouble with some affiliate partners (you're not supposed to have certain affiliate marketing in emails). I was messing up big time, but had no idea I was even doing it.
Today, I have a brand new email subscribe function and a brand new way of letting you know when there's a new post on the site (you can see that button in the side bar, or down below if you're on mobile). I definitely hope to use my email list in a much more effective way in the future.
https://www.instagram.com/p/BiccOHhnAFV/?taken-by=thisbatteredsuitcase
Worrying Too Much About Follower Numbers, Specifically on Instagram
I am always extolling the virtues of not caring about follower numbers and focusing on the quality of your community, not the quantity. But goddamn it, I'm also human, and I sometimes feel really, really bad that I don't have higher numbers on certain platforms, especially Instagram.
And you know what? Again – totally pointless.
I was at a party not long ago with many people in the blogging industry, and the subject of Instagram came up. Everyone in the circle I was talking to had higher numbers than me, and yet everyone was complaining about algorithms and follower numbers (seriously, I sure do make these blogger parties sound like a hoot).
I am a shady bitch and had totally taken a look at some of these accounts on the account tracker website Socialblade in the past, so I was aware that some of them were using growth tricks like loop giveaways ("you can win an iPhone if you like this photo, follow me, and then go follow this person"… which sends you in a loop of twenty or so accounts that ask you to do the same), comment pods (where a group of Instagammers all agree to rapidly comment on each other's posts in order to trick the algorithm), or follow/unfollow (where someone will follow hundreds of accounts at once, either manually or by using a program, and then unfollow all of those same people a few days later in the hopes that they will have followed back). Very few people admit to doing these things, even though I was standing beside someone who had followed and unfollowed me approximately four times in the past two months.
I casually asked how long each of them spent on Instagram. I honestly don't know what I was thinking they'd say, but I wasn't expecting this:
"Three or four hours, depending on the day."
"Five hours."
"At least two hours, I'd say."
I think I choked on my whisky. Two hours? Four hours? Five hours?! Just on Instagram? A DAY?!? Please keep in mind that none of these people were exclusively Instagrammers; they all had blogs and other platforms, and in some cases, had other jobs.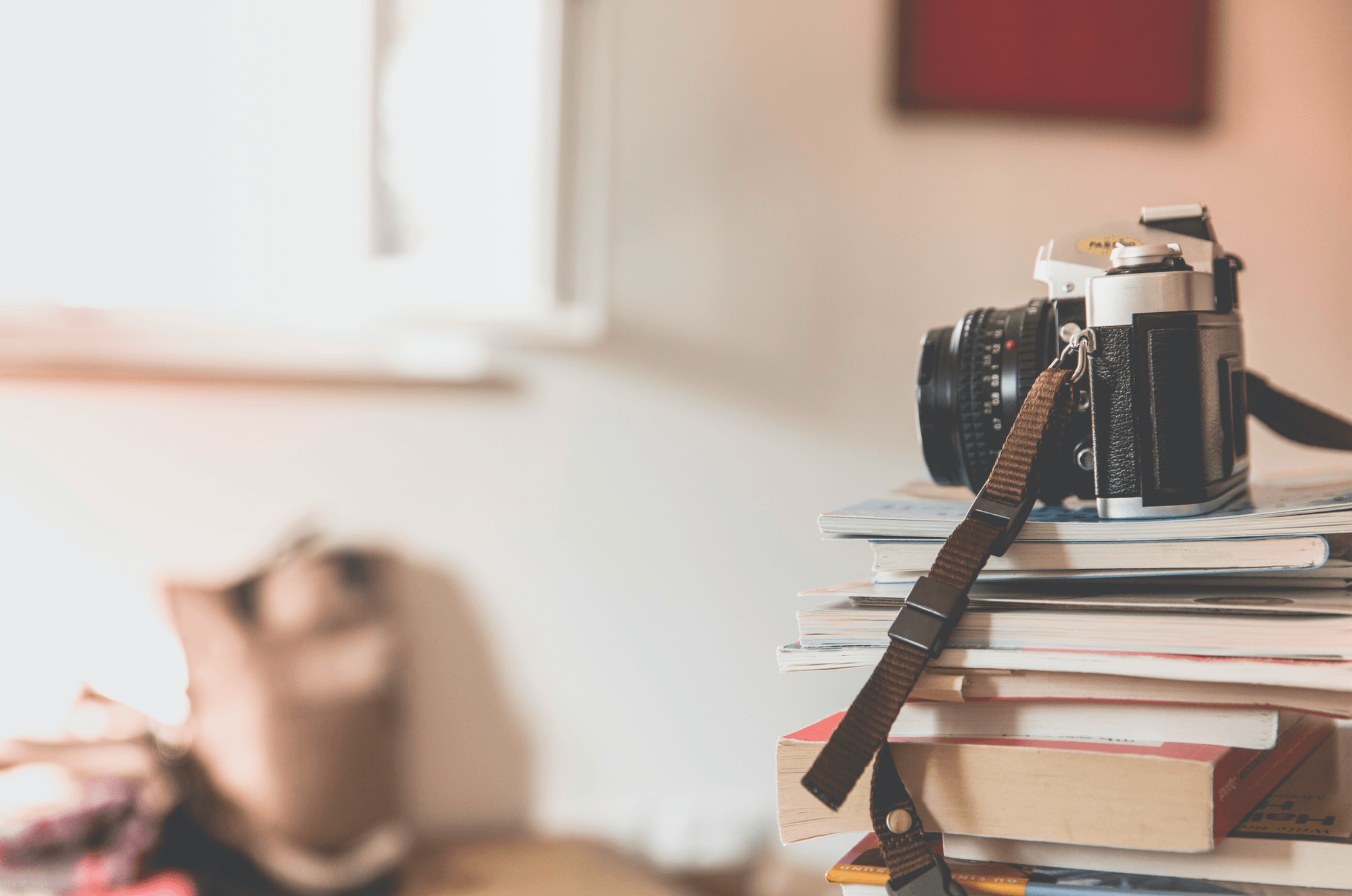 And then it hit me: oh right, yeah, no wonder I don't have the same numbers that they do on Instagram. I spend, on average, probably about 20 minutes on Instagram a day, unless I've posted something that receives a lot of comments. Those 20 minutes are spent liking a few photos and watching stories of people I care about. I rarely comment on other accounts, usually forget hashtags exist, and can't be arsed trying all of the tricks that people use these days to grow their followings (not to mention I find them pretty disingenuous).
Listen, I'm not knocking someone who wants to spend that much time on their Instagram account; if they are seeing growth and getting business from it, of course it makes sense for them to focus their energy on it. What I'm trying to illustrate here is that I was getting wrapped up in wanting more Instagram followers without wanting to put the effort in to get them. As soon as that clicked for me – that I could get more followers as long as I dedicated a minimum of fourteen hours a week on one platform – I was like, um, that's a big old NOPE from me. That's not my priority.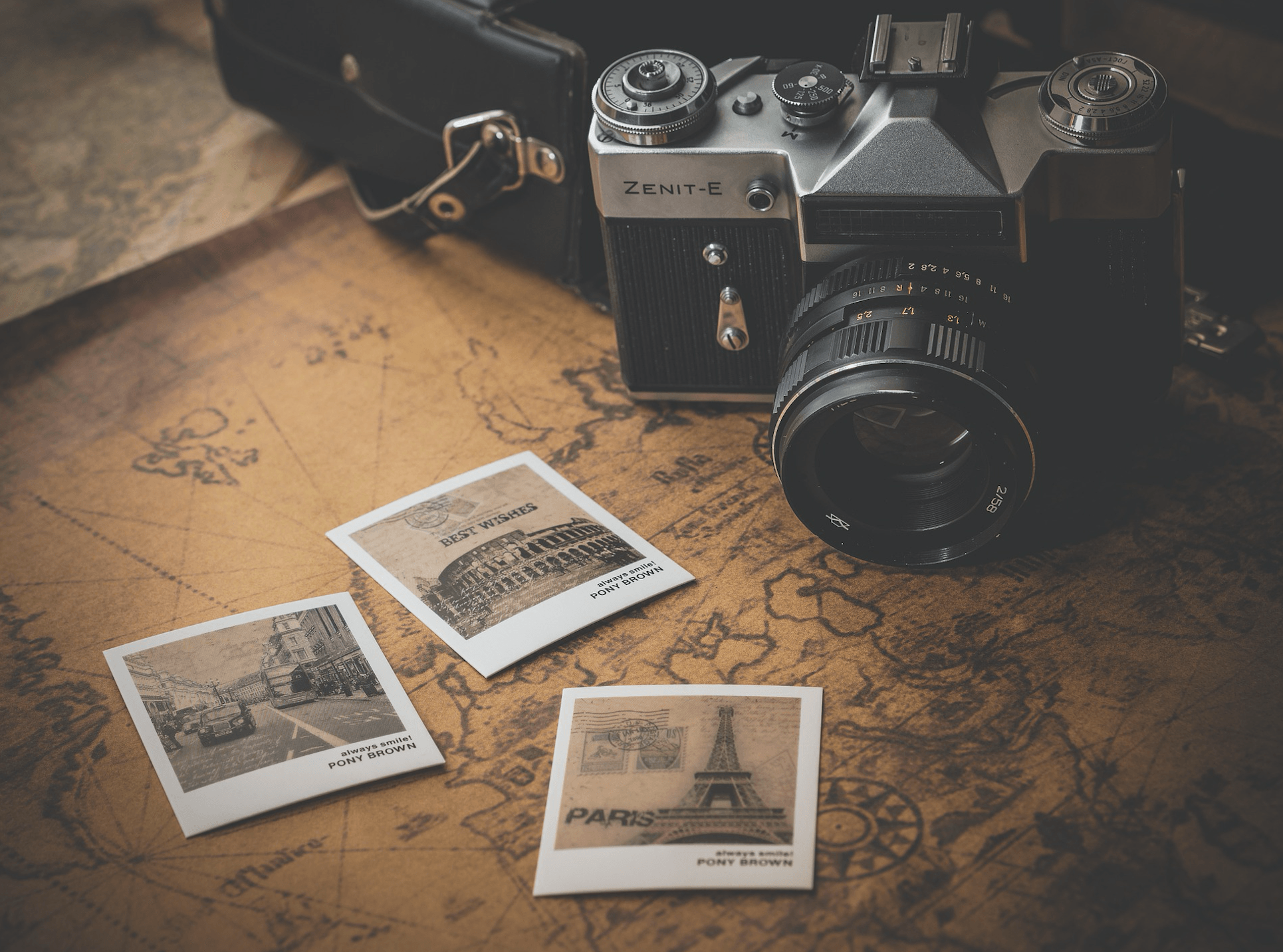 And this harkens back to what I was saying about comparison; we have no idea what goes on behind the scenes. I was honestly that naive to think that I could just post a few photos a week, haphazardly like a few photos in my feed, and I'd just naturally garner a bunch of new followers. And then, when I realised I probably could get more followers if I gave up hours on the other things I was doing – writing, paid work, marathoning Forensic Files for the third time – I realised I didn't want to do it. Why? I realised I didn't actually care if I had more followers.
Right now, Instagram is sexy as heck. A large Instagram following is often the number one thing sponsors want, and it's the platform that will impress the most people. There is huge money in Instagram, and people with large followings can charge insane amounts of money for a single photo.
But… that's not me. As I've already established, I don't really like social media/being on my phone all the time. I'd prefer to be writing in front of a laptop. I also worry that, like other social media platforms we've seen come and go, that Instagram is a giant bubble waiting to burst. Too many influencers are faking stats and buying followers, and I predict that the level of sponsorships will wane over the coming years, as it's insanely difficult to prove your return on investment when hiring an Instagram influencer.
Looking at my blog stats, only about 13% of readers come in through social media; the rest come through directly or through organic search. I also believe, like Facebook, Instagram will start to push a more aggressive "pay to play" tactic, meaning business accounts will have to pay to have their content shown to anyone. Not to mention, as already established, we don't own our Instagram accounts. Imagine working five hours a day on something for a year only to have it vanish overnight? You might think that impossible, but just ask all of those Vine stars how they felt when their entire empires crashed down in an instant.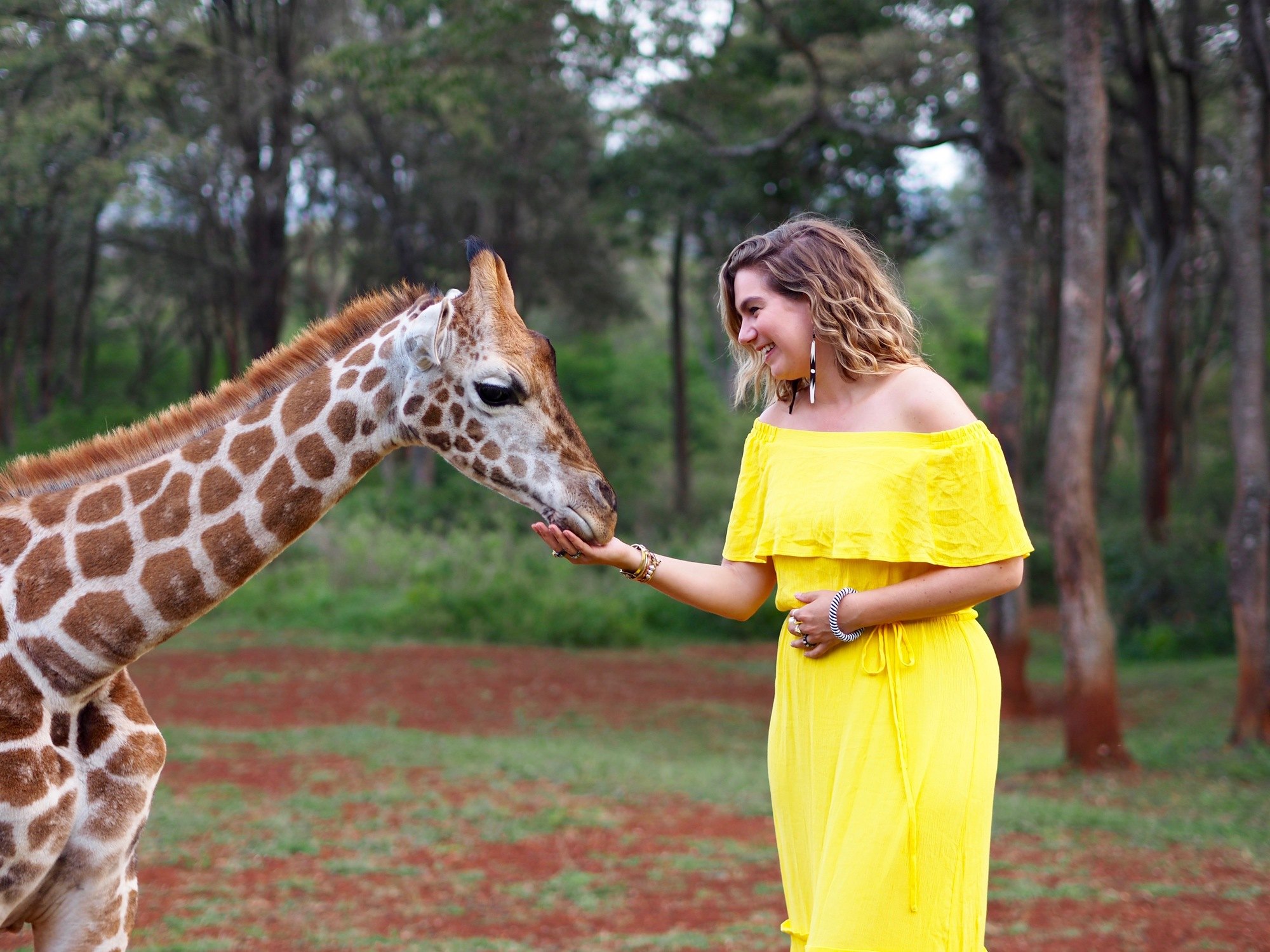 This point was driven home to me recently when I read a series of interviews with professional bloggers. People I had never seen on any of those "you must follow these people on Instagram" lists were earning $3,000, $5,000, and $10,000 plus per month. I checked out some of their blogs and social media channels and they had moderate followings on Instagram, maybe a few hundred or thousand people. Instead of social media sponsorships, they earned huge money through their websites, mainly affiliate marketing, ads, and their own products. All of a sudden, it all made sense to me: why was I busting my ovaries worrying about Instagram followers when a) I love the community I already have and b) there are so many other ways of succeeding and making money in this industry? I had been drinking the Koolaid and believed that Instagram was one of the true markers of success, when in reality, it's only one form of success in a sea of potential successes (say that five times fast). It's about finding the right one for you.
The point is, the people who consistently make lists like "ten Instagram accounts to follow for serious travel inspo" (I totally just made a list like that, which proves I may be full of BS) are not the only ones making a huge impact in this industry, nor are they the only ones that are earning serious coin. Right now, it seems like everyone is so focused on Instagram, but as mentioned already, everyone forges their own path and finds their own success, however they've defined success for themselves. It is so easy to look at someone who has more followers than you and think, "Once I get that number I'll be happy." Life doesn't work like that, trust me. I've been trying for 15 years. Truthfully, I was more excited about hitting 500 followers than I was to hit 17k.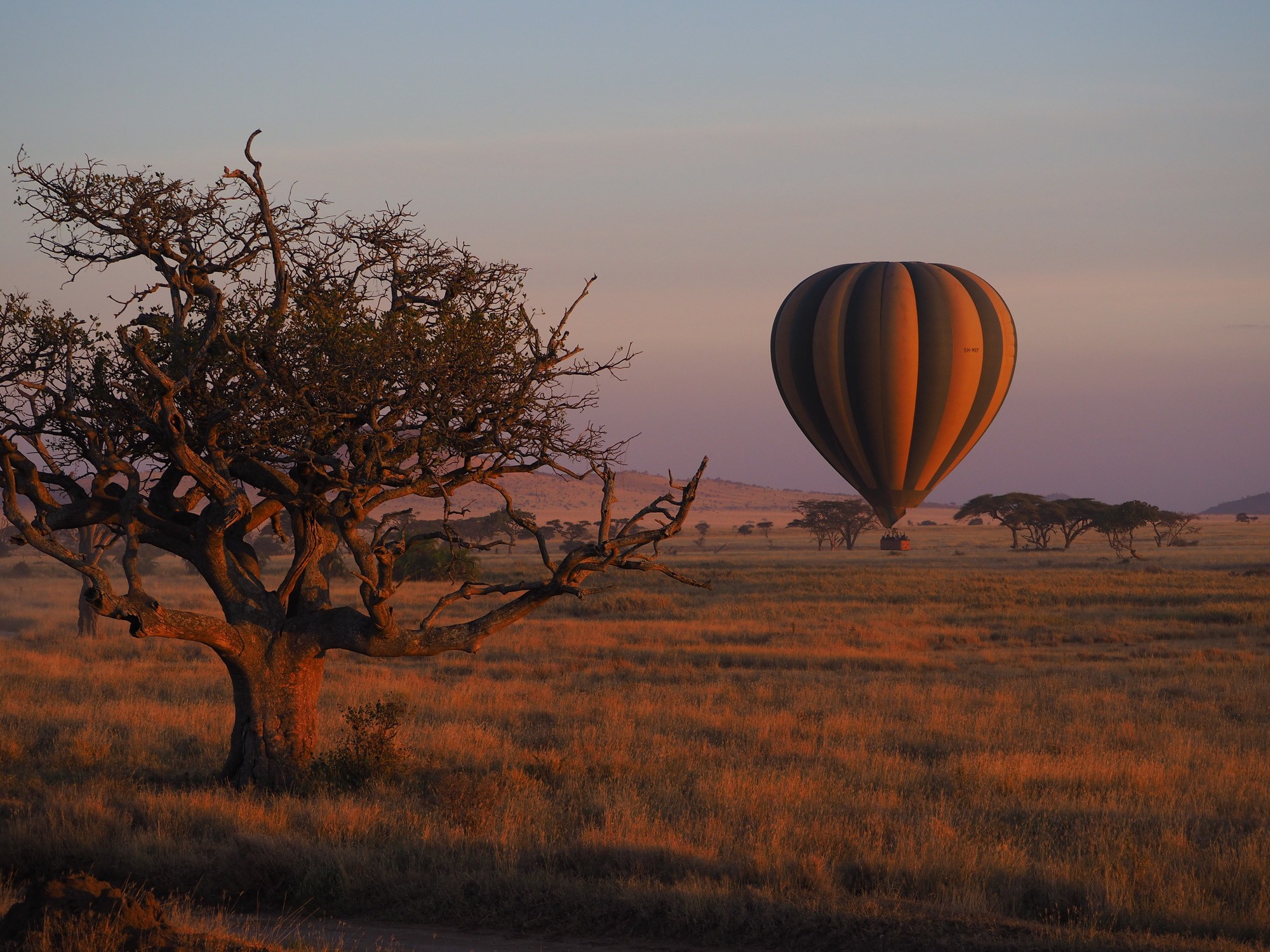 My advice? If you want to spend the time growing your Instagram account, that's awesome. If you don't, that's awesome, too. Do what is going to make you happiest. It can be very tempting to want lots of followers on Instagram – c'mon now, we all know it feels like being in high school again, and you're seeing all of the popular girls getting all the yearbook signatures and being asked to the prom – but always remember that we only see everyone's highlight reel. We're not seeing the hours upon hours of work that has gone into those accounts. We also, sadly, don't have much control over algorithms that limit and confine who our posts are shown to.
Funnily enough, since not caring about my follower number and focusing instead of writing meaningful captions for each photos I post, my engagement has been higher than it ever has been. Go figure.
Oh and BY THE WAY, when I admitted I spent no more than twenty minutes a day on Instagram at that party, one of the guys said, "Yeah, but that makes sense, because you're not known for your photo skills." Umm… OK, thanks, dude. Good luck with that follow/unfollow scheme of yours.
Oh, and if for some reason you want to go follow me on Instagram, ahem, you can do so here.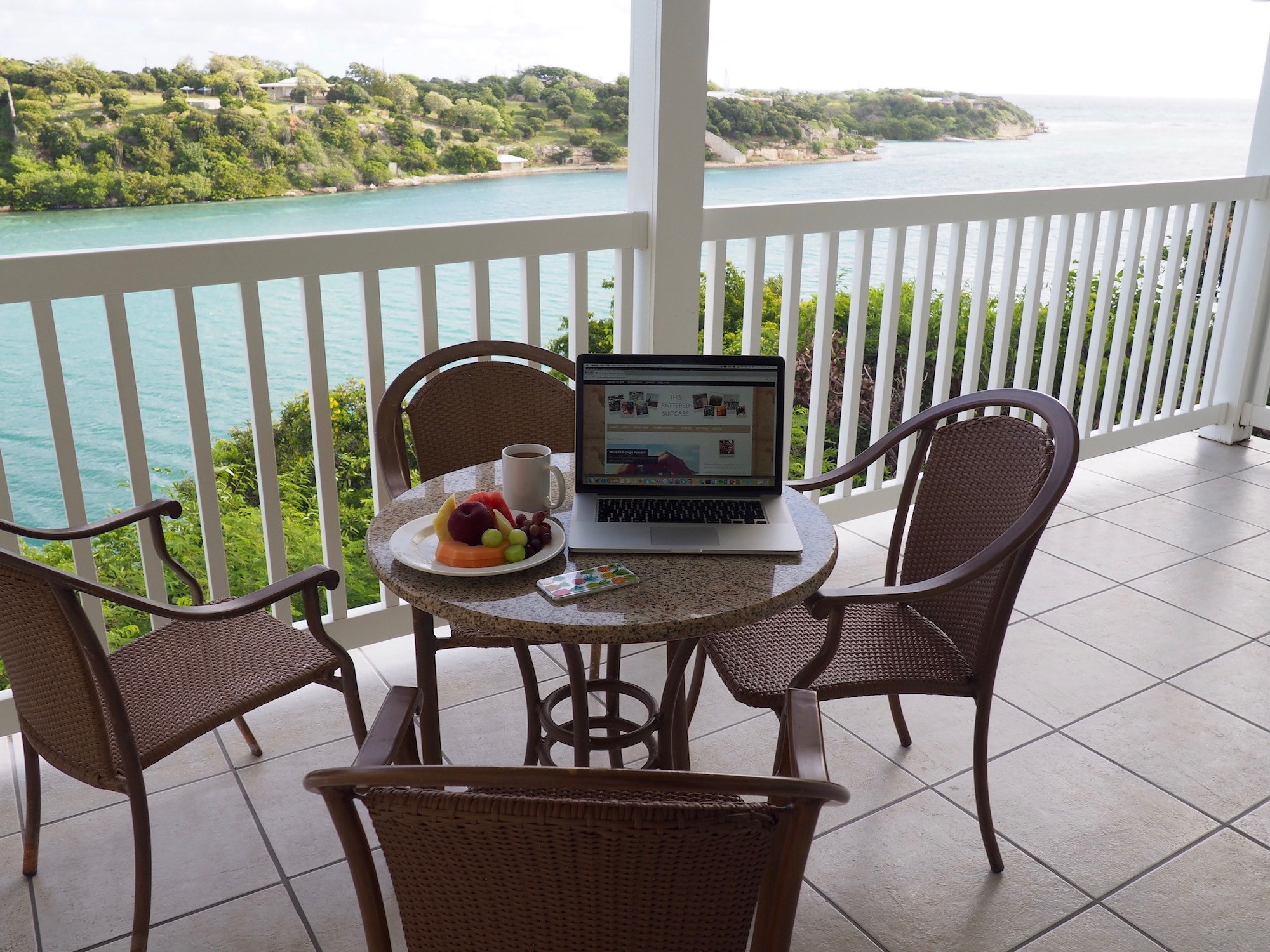 Not Understanding the Power of Passive Income
Man oh man oh man. This is absolutely one of my major oversights when it comes to blogging, and one I'm hoping to rectify. If I had set up my blog a bit better from the start – see that section on SEO again – I believe I could have had a much better record with passive income, meaning income that is coming in from affiliates and advertising. I only started adding affiliates to my blog less than a year ago, and only in the last few months added ads.
I'm going to be talking about this in the next post about the things I did RIGHT in blogging – spoiler – but for all of these years I was so adamantly against making money from this site, and I'm not quite sure why. I think it's because I very firmly grew up in that Reality Bites, "damn the man" mentality that occurred in the 90s, something I carried very strongly with me into my 20s. Like… can you really be a true artist if you're earning money? Does earning money from your creative passion or collaborating with a company make you a sell out? If you would have asked me that a decade ago, I would have answered yes (you can find more information about my feelings of corporate greed in an angst-filled poem I contributed to a local feminist zine in 2004. This is not a joke).
Today, I think our society is very much OK with people making money from their creativity. We see it all the time: "how to make money doing what you love", "how I quit my 9-5 and still earn six figures a year", "how to be a total boss babe" (for the record, ew to the phrase "boss babe"). To make matters worse, when I started posting my very first collaborations, I did indeed get a few "you're such a sell out" comments from readers. Instead of celebrating that blogging milestone and realising I had the potential for an amazing entrepreneurial career ahead, I hummed and hawed for YEARS about paid collaboration and ads.
But then I put it out there to you, first in a survey a couple of years ago, and then, more recently, in a couple of blog posts and Facebook discussions. And do you know what all of you said when I asked if you'd keep reading even if I had ads or the occasional collaborative post?
"A girl's gotta eat."
Why yes I do, and thank you for acknowledging that. I wish that I had had that mindset a lot earlier, because by implementing more passive income and setting out a financial plan for my blog earlier, I could have eliminated a lot of freelance writing and copywriting and used those hours to work on this blog instead, which would have meant more content on This Battered Suitcase, which would have meant more passive income, and so on.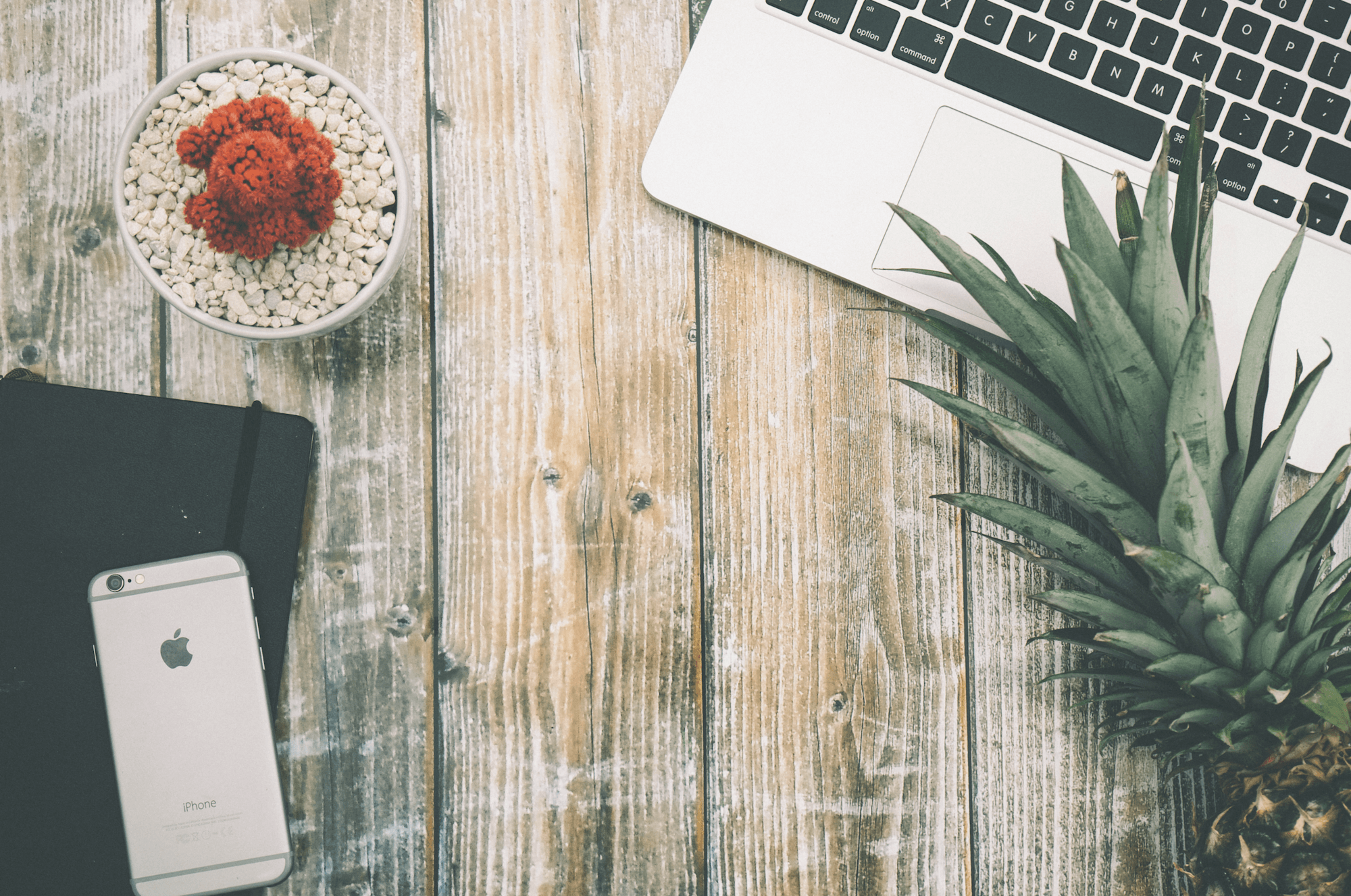 My advice? It's never too early in your blogging career to think about setting up passive income. Never apologise for earning money for something you put a lot of work into. It took me a long time to realise I could be super passionate about blogging, create my best content, AND make money from it. Those things don't have to be exclusive, nor does making money have to mean selling out. It simply means you're becoming a total boss babe (no for real… EW. Why do I hate that phrase so much? Right up there with "yummy mummy").
For anyone considering adding ads to their blog, I can highly recommend Mediavine. You do need a minimum of 25,000 sessions in order to apply, but their team is OUTSTANDING. I am incredibly happy with my experience so far, even though it's only been a few months.
Not Prioritising the User Experience
I mean, if there are words on the screen, people will read them, right?
No. Wrong. Incorrect.
People today expect a lot out of blogs. People expect great content AND a flashy site, or at least a site that's easy to navigate and easy to read. I'm basing this off of very scientific research, meaning I'm basing it off of how I feel when I get to a website that isn't easy to navigate or isn't easy to read. If I encounter a site like that, I do what everyone else does: I leave the site.
In the past, with my old design and set up (the design you're seeing now is only a couple of months old!), I had numerous problems:
-broken links (not only do people hate broken links, Google does, too)
-broken and/or tiny photos (still working on this, but seriously, how do you feel when you go to a website and none of the images are showing up?)
-colours that didn't compliment reading (side note: anyone remember when people thought it was really cool to have blogs with black backgrounds and then super colourful text, like red or turquoise or some crap? What were we thinking?!)
-no way to navigate or find related posts
All of that made for a really crappy user experience, and one that often meant people were clicking away from my blog instead of reading more. Design and development are two of those things where, unless you know how to do them yourself, it's best to hire someone to help you out for a day or two. Sometimes you need to spend money to earn money, you know? I spent about $2000 on getting a custom header, beautiful destinations page, and tons of help fixing a lot of the problems that plagued this blog (Daria Olivo is both a developer and a designer, AKA a magical unicorn, and she is the best).
Think about the blogs that you love, that you find easy to navigate, and go from there. I do not necessarily believe that you need a fully customised blog, even though that's what quite a few big-name bloggers recommend; not only do they cost a fortune (usually upwards of $6000 or more), but I really don't think there's THAT much difference for the average user. There's definitely a similar look in the blogging community these days – so many of the custom blogs look the same to me, anyway – so may as well save some money and go for a cheaper option until you're totally sure you want to invest in that kind of money. I simply bought a theme and had Daria customise it for me, and I'm super happy with the results.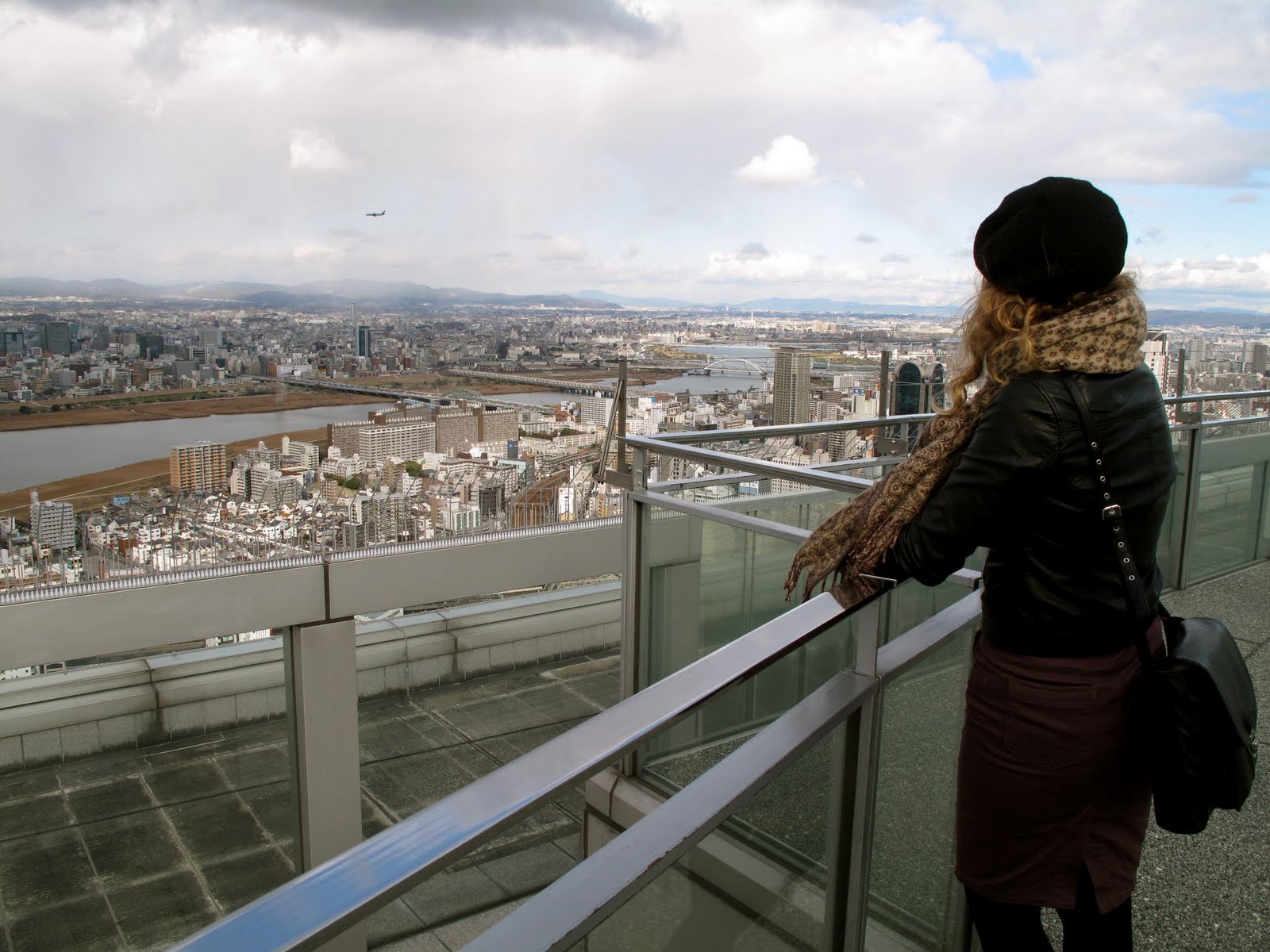 Focusing on the Blogging Community, When They're Not Necessarily My Target Audience
I'm well aware that saying this in a post that is 100% targeted at people who are interested in blogging is kind of hypocritical, but hear me out.
For a while there, living in London, I was going to blogging events all the time. As I was new to London, nearly everyone I knew was in the blogging world, as that's how I initially made friends in the city. Some of those people became some of my nearest and dearest friends, but, like any community, there are going to be people you like a lot and people you… don't like. It is so incredibly easy to get sucked into a mindset that the community you're in IS THE ENTIRE WORLD, because if all you're doing is hanging out with bloggers and talking about blogging, you're going to forget that there is a helluva lot more to life.
You're also going to forget that you should not – unless you're writing a blog about blogging – write with bloggers in mind. You have to write with READERS in mind, even if some of those readers are in fact bloggers (does that make sense?). The same goes for social media.
Never, ever forget who is actually visiting your site, reading your material, buying your products, and so on. I can tell you that it's usually not other bloggers. Create content you want to create, and that you think other people will love, not content that you think might impress other bloggers.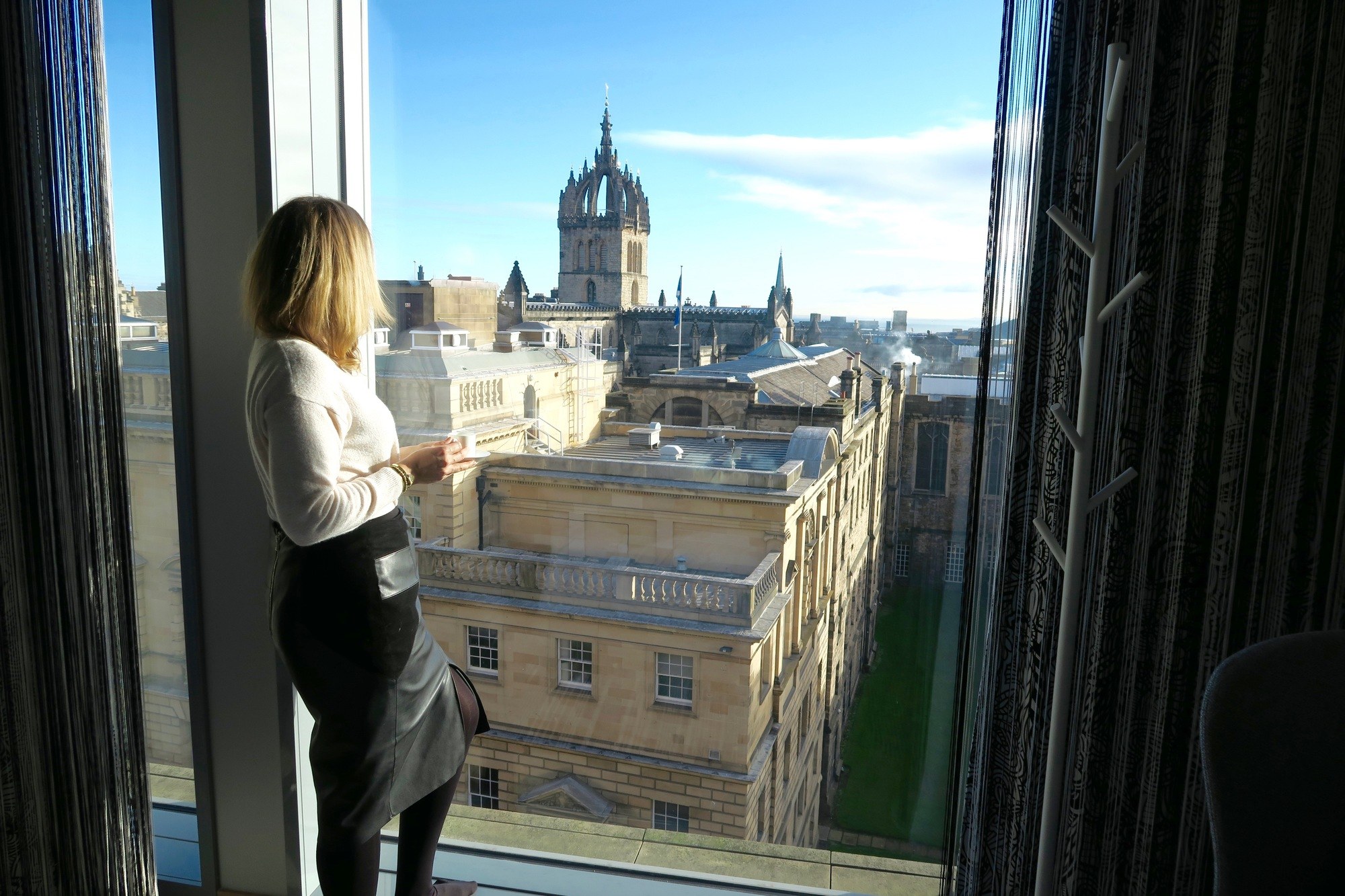 Similarly, don't get wrapped up in the blogging world too much. I think it's totally normal and healthy to network with other people in the industry, either in person or online, but there needs to be a line drawn in the sand. There is definitely too much of a good thing, and, even though it was networking that really helped launch my career in London, I feel it started to hold me back in later years; there were a few instances that made me feel really bad, whether intentional or not, and I realised it was better for my self-esteem and for my blog if I pulled back. I will hold up my hand and say that I can be a bad gossip (I feel like you're not surprised by this) and I didn't like who I was becoming in some cases. Plus, I had already made out with all of the cute bloggers. KIDDING. Kind of. If those conference walls could talk…
Today, I speak to a handful of bloggers who I really trust and really respect. My advice? Find a few fellow bloggers who are around your level of experience blogging, because it's so amazing to have some allies. Don't worry about being the most popular person in the blogging world; as long as you have a few friends to lean on and share advice, that's all you need. Remember: your blog is for readers, not other bloggers.
Oh, and for the love of God, do not try to become friends with a blogger just to get something in return (a shout-out, for example, or a good contact). Like any industry, there will always be people who will try to befriend someone in order to get something, and then, once they have squeezed as much from that person as they can, they will move on to someone else. It's the worst, and it's so easy to spot. Don't be that guy.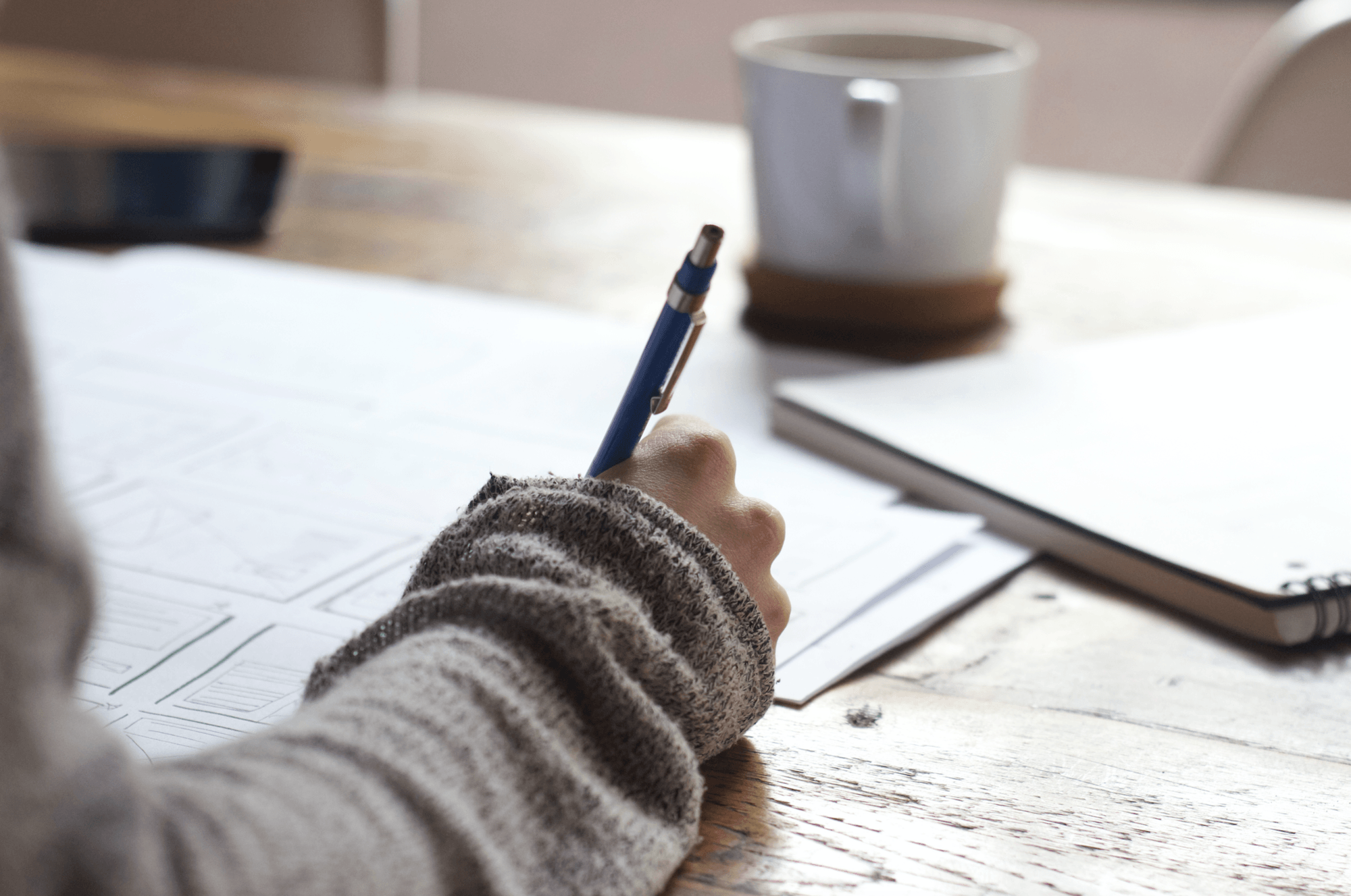 Not Blogging Consistently
I have made many promises over the years – most recently in March, but most notably about 18 months ago – that I was going to start blogging ALL THE TIME and post with much more regularity. Yeah… no. I did not do that. In these 15 years of blogging, I have almost always had a full-time job, full-time degree, or some combination of the two to deal with. The only exception was from September 2010 to January 2013, when I was travelling full-time.
While I used to post a lot more – sometimes 20 times or more in a month – my posts were often incredibly short, sometimes no more than 50 words and one photo. These days, I tend to write mammoth posts (this one tops 7,500 words, for example, and I've been working on it for two months), as I just have more fun putting them together, and my writing style has changed significantly.
Over the past 18 months, I wanted to have more time to write, but with everything that happened (I left London, I renovated a house, I travelled to 20+ countries, I took on a series of great freelance work, and I had some serious Netflix binges to catch up on *cough*), I didn't have as much time as I had initially hoped. When I was nomadic those years, I took on some odd freelance jobs and kept up my blog with short posts, but these days I don't like to spend more than three hours a day online when I'm travelling, so I often have to neglect my own blog in order to complete all of my freelance work (which is why I know I'll never be a digital nomad again, not full-time anyway).
All of that being said, I believe that not blogging consistently is one of the biggest mistakes I have made in travel blogging, and am currently making. Firstly, I love writing, so it means I'm not spending time doing something I love. Secondly, posting consistently helps SEO, meaning Google will pay more attention to my blog. Thirdly, I have a much greater chance of producing content that a) readers will like and b) will rank organically, which brings me more ad and affiliate income, which means I wouldn't have to accept as much freelance work, which means I could write more, and… you see how it goes. My absolute ideal would be to post three times a week: one longer personal post and two shorter SEO posts.
In the beginning, I believe you have to be as prolific as possible; write as much as you can, whenever you can. The biggest mistake of all in travel blogging, hands down, is that people give up before they even have the chance to grow and turn this into a career. You very, very rarely hear of a travel blogger who has been around for less than a year (or five) who has really made it in the industry (I'm not counting Instagrammers who have bought their huge followings and then slapped "travel blogger" in their bio so they can get free trips, by the way, even though it's rampant. You best believe I throw some major side-eye at those people).
Experiment with your posts; publish short ones, long ones, photo-heavy ones, and so on. You never know what will be your key to success. These mammoth posts? They're what ended up defining my blog.
So stick with it, write as often as possible, and don't be discouraged if you don't see the numbers at first. Almost everyone I know in travel blogging has been building their career for years; think of it as though you need to have lots of kindling at first, slowly building those sparks until it finally bursts into flame.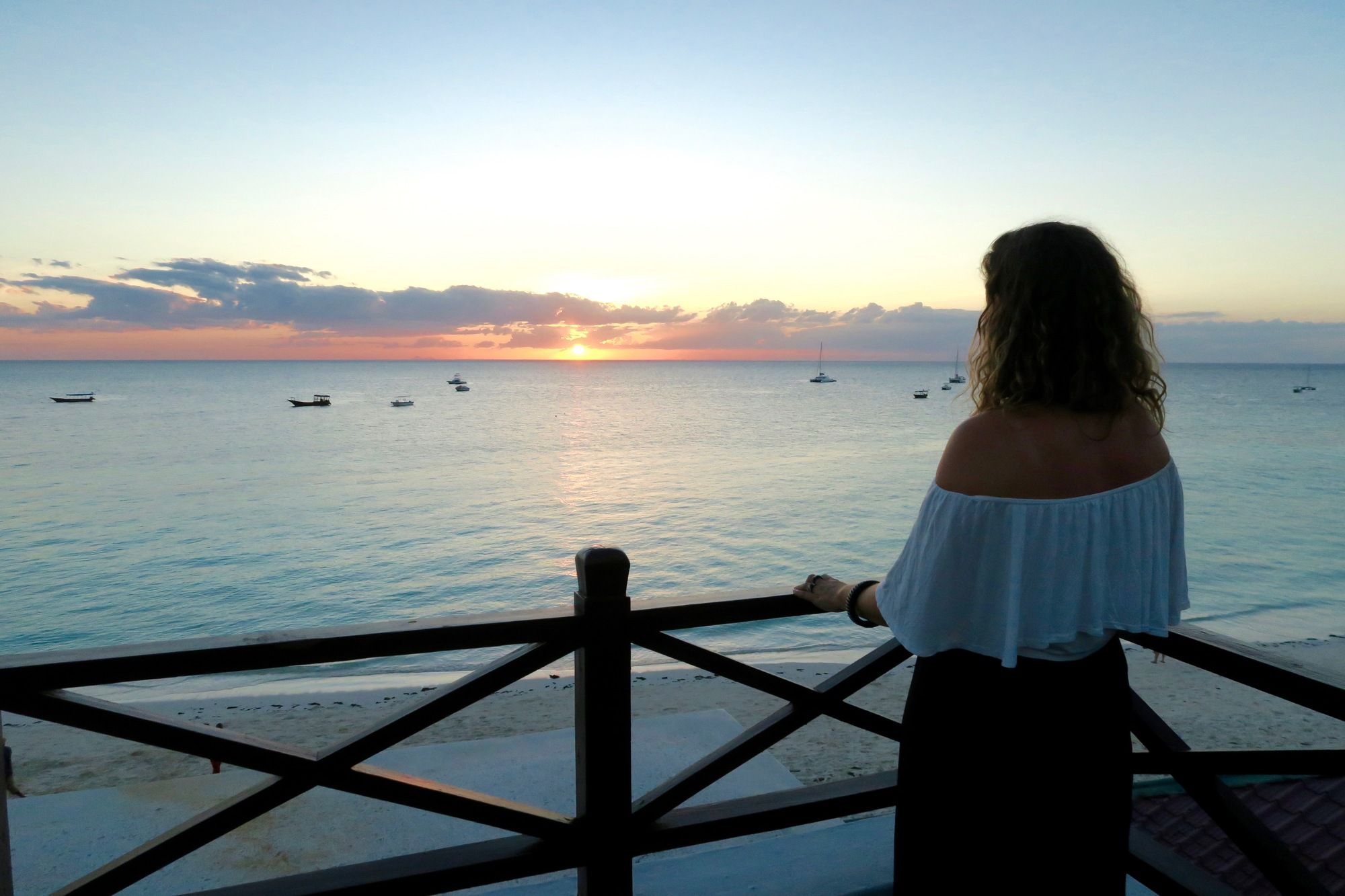 Not Believing In Myself
The biggest thing that has held me back in blogging is my own insecurity. I can be way too hard on myself sometimes, instead of believing that I'm enough as I am. "I should never try to publish that book I wrote, nobody will read it," I tell myself. "There's no way I should put together a writing retreat in Italy, nobody will want to come," I think. "Why would I even bother pitching that company? They'll never say yes," I say to myself over and over. I'm sure we can all see what's wrong with that line of thinking.
This year, I'm trying to think differently, especially when it comes to this blog; I'm trying to think, "What's the worst that could happen?" So what if I try to publish a book and it flops. So what if nobody signs up for the retreat. So what if that company says no. At least I tried, and I'll never have to think, "What if?"
Blogging is so often about taking risks, trying something new, and really putting yourself out there. You are doomed to fail again and again, doomed to hear "No", doomed to put your time and energy into something that might not work out. But once in a while, something will stick. Once in a while, you'll be reminded of why you love this so much: you can be your own boss, you can be creative every single day, you can do something you truly love. Once in a while, you'll wake up to a really heartfelt email from someone who says they decided to travel solo because of you, and it's the very best thing.
I haven't always believed in myself in the past, choosing to think that because I wasn't invited to speak at conferences or because so-and-so didn't follow me on Instagram or because a post I put a ton of work into was barely seen or because a lucrative campaign fell through, that somehow I didn't deserve to be considered a successful blogger, that somehow I'd never be one. I hate the term "fake it until you make it," but there is some truth to it: if you're not your own biggest cheerleader, how do you expect other people to jump on board?
Believe in yourself. You will be a great blogger. You will work hard, take risks, and most importantly, you will have fun. Never mind the naysayers. Focus on yourself, be the best that you can be, and the rest will start to fall into place. If anything, you'll learn a lot, you'll make some friends, and you'll never have to think, "What if?"
So there you have it: ten of the biggest mistakes I've made in travel blogging over the years. But of course, here's where I chime in with a cliché: were any of them truly mistakes? I daresay every single professional blogger out there will agree with me when I say: we all make mistakes. It's necessary to make mistakes, to take chances, to learn what works and what doesn't. Because this is a brand new industry, and one that is changing almost every day, of course we're all going to bumble around in the dark sometimes.
I wrote this post to offer some advice after fifteen years in this industry, but also to hopefully lay some of your fears to rest: you're NOT doing everything wrong just because you're not seeing instant success. Turning blogging into a career takes time, it takes a lot of work, and it takes a lot of royally messing up.
But those rewards? The times you feel so proud of your work, the times you realise one of your posts is ranking on the first page of Google, the times you get a comment saying how much your post meant to someone… those rewards make it all worthwhile.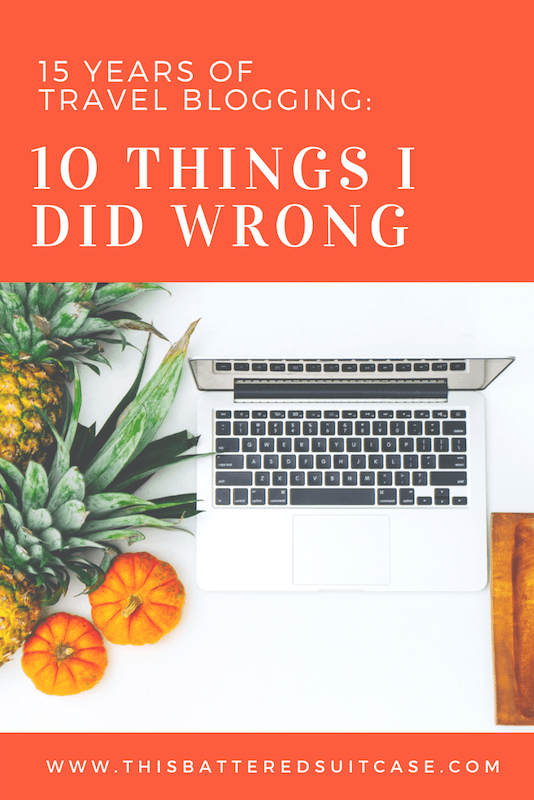 I'm writing a post about all of the things I did right over the past 15 years soon, but in the meantime, make sure to check out even more about Writing and Blogging! You might also be interested in:
When Did Travel Blogging Get So Boring?
Every Single Thing I Know About Travel Blogging
How I Got Started: 11 Years of Travelling and Writing About It