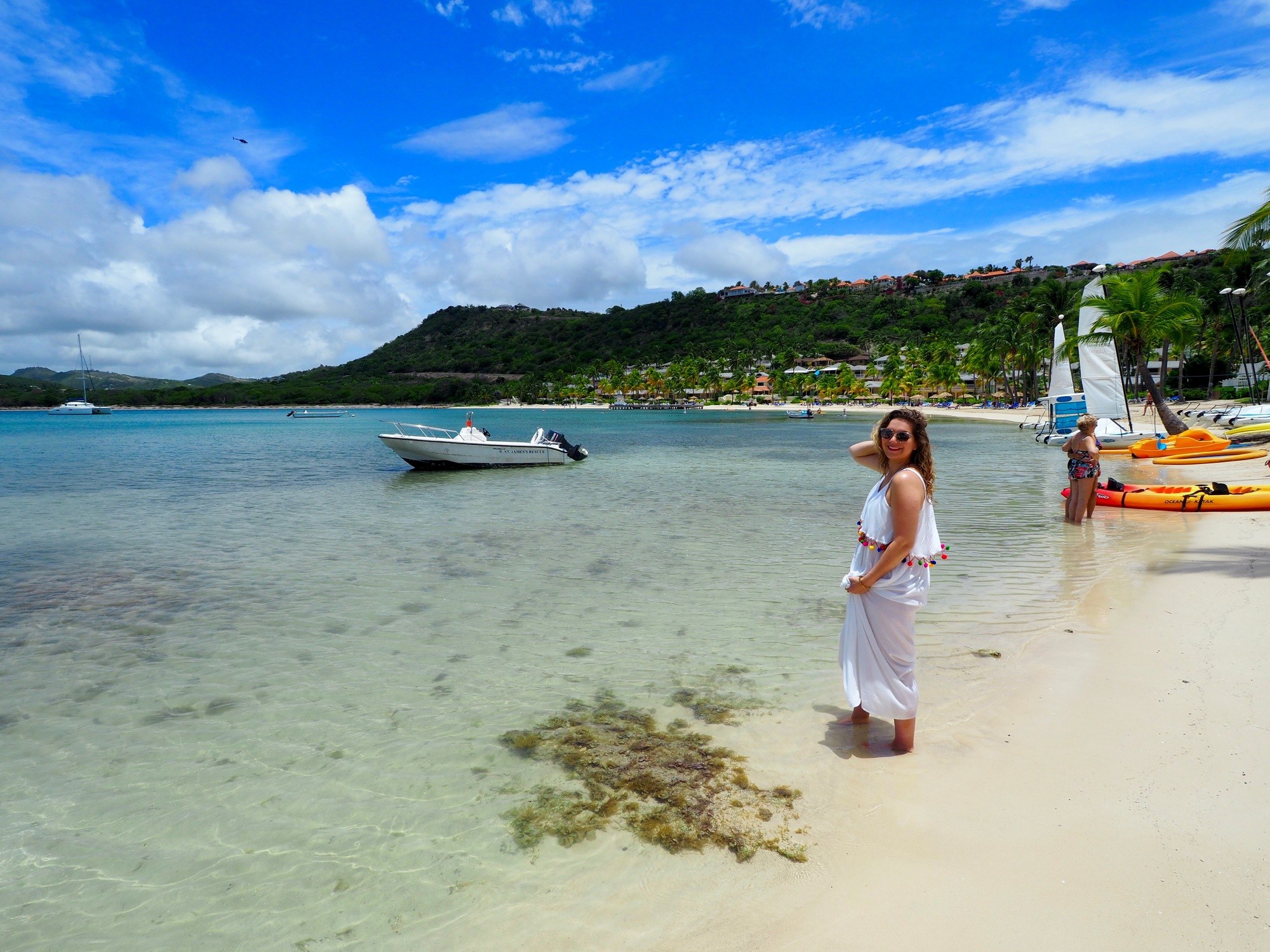 Antigua, one year ago
Last year I wrote a post with almost the exact same title, and in it I talked about the places I was about to visit: Antigua and Barbuda, Italy, Spain, UAE, Kenya, Rwanda, Uganda, and Tanzania. Yes, I know, I'm a) super privileged and b) kind of an asshole for bragging about it. I was SO EXCITED about that year of travels, and after saving for what felt like my entire life to be able to visit East Africa, it was such a dream come true.
After that trip, I went home to Canada for a few weeks, and then headed straight back on the road, first flying to London, then venturing to Italy and San Marino for a couple of weeks (a bit of solo travel, but mostly with my sister and her boyfriend). Back in London, then off to Austria. Back in London, then to Germany. Back in London, and then…
I broke down.
I wrote about this in the wrap-up I did of 2017: The Good, The Bad, and The Oh So Very Ugly, but damn, I felt pretty miserable for a lot of 2017 (and if I'm being honest, for a lot of 2016, too). I started experiencing anxiety and panic attacks for the first time in my life. I started wanting to cancel all plans and just stay in my flat for days on end, but lamented that I had no close friends in London. I wanted to do so much work – so much work! – on this blog and this business, but then couldn't find the motivation to do it. I mean… I went to Kenya, Rwanda, Uganda, and Tanzania for six weeks, but you'd barely know it from this blog.
And yes, I was travelling the world, doing what I loved… but I felt lonely and sad.
"Poor little rich girl," is something I often say to myself as I listen to Britney Spears' Lucky on repeat. But the mind is a mysterious thing, and even though I was doing my favourite thing, I was floundering. I also felt like I couldn't admit any of this, because, well, "poor little rich girl" and all that. I didn't want to admit that I was totally burnt out, because wow, what an original sentiment, a travel blogger who's burnt out from travel (in case my sarcasm isn't reading here, that is a very, very common sentiment in the travel blogging world).
But I was very much burnt out, and really struggling mentally. And no matter how many times you tell yourself that you're ridiculously privileged and living your dream, that doesn't stop you from feeling the way you feel. After 12 years of travelling and living abroad, and 15 years away from my hometown, I just felt very, very tired.
And so I went home. I had planned to stay in London until Christmas, but left in early November. It was just time. London didn't feel like home anymore, and I knew I needed to be close to my family and my closest friends.
After eight weeks in my hometown of Winnipeg (one week on a press trip in Japan excepted), living in my own beautiful little house, I was feeling fan-fucking-tastic. I was working out a lot, and eating well, and writing tons, and seeing a loved one or two every single day of the week. I was actively trying to become healthier, and it was working.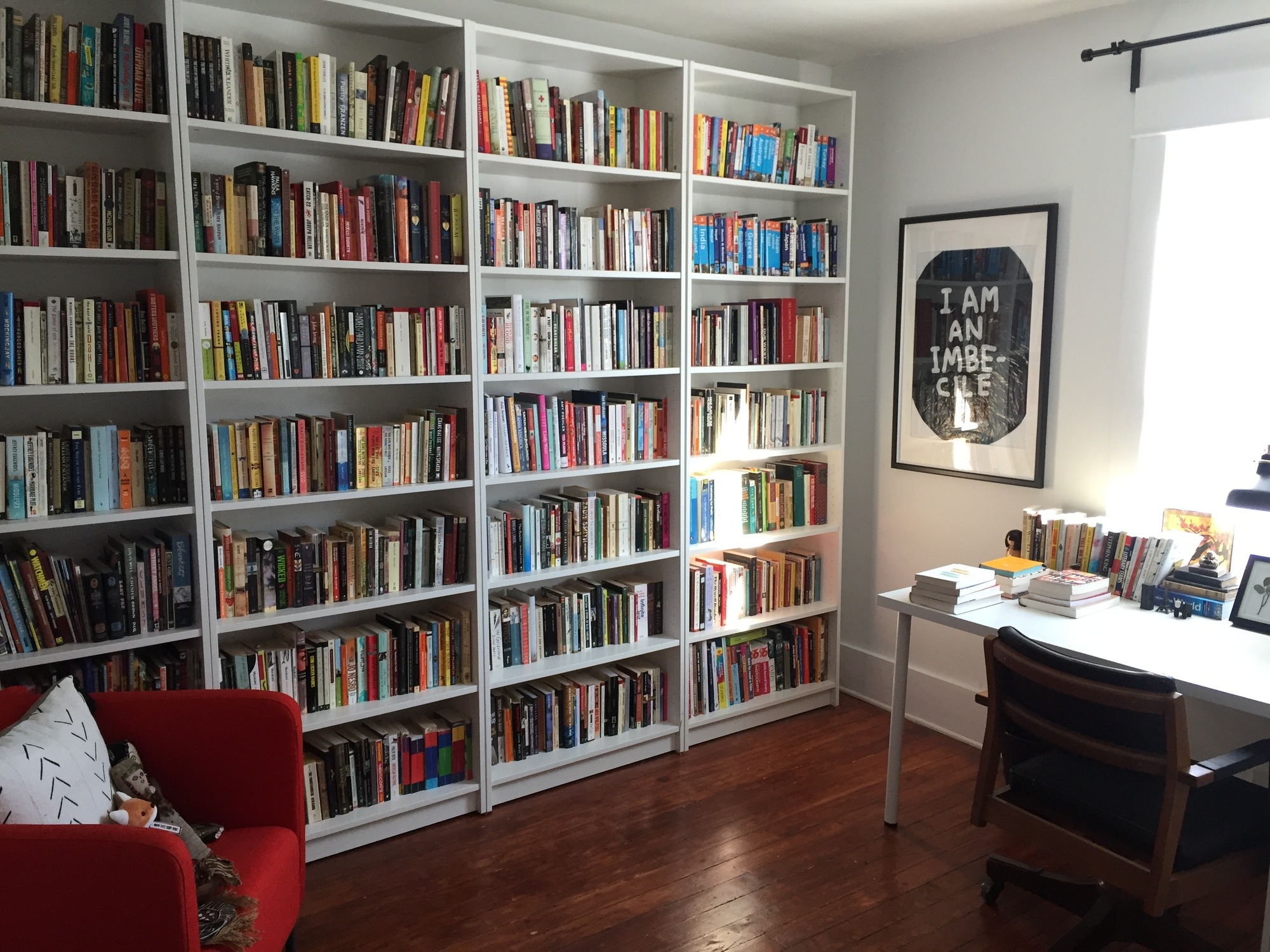 My office in Winnipeg
But old habits die hard, because almost immediately I started setting 2018 up to travel for eight months of the year. Instead of continuing to focus on my physical and mental health, I spent three weeks travelling through Western Canada and then to Arizona and Nevada. That trip was so much fun, but by the time I got back to Winnipeg, I had to start packing for another trip: seven weeks in Europe, including a month in London and then three weeks travelling solo in the Balkans.
And as I was planning and preparing for that trip… surprise! I started to feel really anxious again. Simply put, I wasn't excited about going to the Balkans at all, and that is a very weird and very bad feeling to have. I remember, years ago, saying in an interview that, "the day I stop being excited about travelling is the day I hang up my backpack,"… and so I freaked out. What the fuck was wrong with me?!
I decided, then, to cancel my trip to the Balkans and go somewhere that felt comfortable, one of my favourite places in the world: Italy. I decided to tack on a bit of France, Spain, and Andorra as well, because, for real, old habits die hard.
That old addiction resurfaced very quickly again, and I started planning tons of other trips, too – months in South America, and giant American road trips, and sailing trips in Europe, trips I both a) couldn't really afford and b) wasn't sure that I actually wanted to do. I arrived in London nearly three weeks ago. Within 48 hours, I wanted to go home.
https://www.instagram.com/p/BgCGE6WFJBu/?taken-by=thisbatteredsuitcase
I'm going to write further about these things – travel burn out, feeling like a failure if you don't want to travel, realising when it's actually time to go home, the pressure we can feel to travel/do things in life even if we don't really want to (I blame Instagram, FYI) – but I made the decision to cancel everything I had planned, including Italy. I'm nearly 34 years old, and it's time to start listening to my body and to my mind. I should have spent more time at home working on myself, and waited to come back to Europe… waited until I was really excited about it. I turned down some incredible press trips – China! South Africa! Bahrain! – because I knew I just needed to chill out. I'm still very much in love with travelling, but I need to stop and smell the roses for a while, you know?
I fly back to Winnipeg tomorrow. I cannot tell you how excited I am to give the people I love a hug, to be back in my beloved house, to go to the gym, to cook healthy food, and to feel motivated to write (seriously, just look at this blog's archive, you'll see the patterns of when I'm feeling good and when I'm not feeling good). I don't need to force myself to go to Italy for THE THIRTEENTH TIME in my life. I need to go home.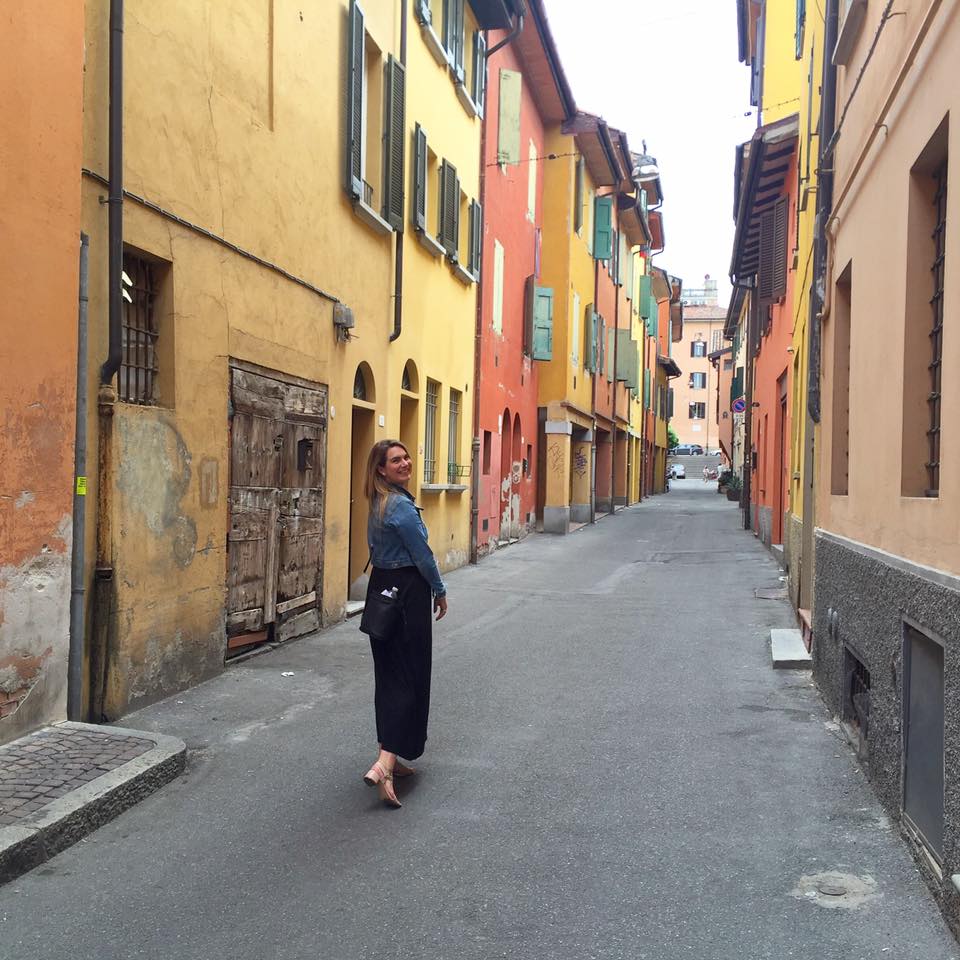 Even though I'm pretty sad I'll be missing this
Despite that, I know, without a doubt, that 2018 is going to be awesome. I'm still planning lots of travel, but travel I'm super excited about, and travel that's happening with friends and family – more mindful, deliberate travel, instead of whipping through a country in a weekend like I might have done in the Balkans just to check it off, or accepting a press trip that will tire me out just because it still feels insane that people invite me to their countries and this is my job. I'm determined to get healthy and to work hard. Some highlights of the year ahead include:
-Finally, finally getting a new theme and header for this blog. I have been talking about this for about ninety billion years but I now have a fantastic person working with me to make it happen. Please don't expect anything too fancy – I decided that instead of dropping $8000 on a new custom website I'd redo my kitchen, put a down payment on a car, book a trip to the Caribbean, and STILL have money left over, ahem – but a nice little facelift is in order, and I want to make sure that you find the blog easy to navigate and find relevant articles. Maybe one day I'll feel like dropping that kind of cash on a custom website, but today is not that day.
-I'm heading to Mississippi at the end of April! I'll be in Jackson for a week to explore some of the city's best museums, including the Civil Rights Museum, the BB King Museum, the GRAMMY Museum, the soon-to-open MAX Museum (Mississippi Arts and Entertainment Experience), William Faulkner's home, and Elvis freaking Presley's birthplace. Needless to say, I am so excited about being in Mississippi for the first time that I can barely stand it. It's going to be an amazing holiday.
-And then… I'm going to the Caribbean for my birthday in May!! I have been fortunate enough to visit some Caribbean islands in the past, but this trip will include two weeks of island-hopping with my mum, including Barbados, Grenada, and St. Vincent and the Grenadines. We're planning snorkelling, scuba diving, sunset cruises, and lots of exploring the islands; I imagine there'll be a bit of rum thrown into the mix, too. This'll be a proper holiday (which is a weird thing to explain to people when you travel for a living).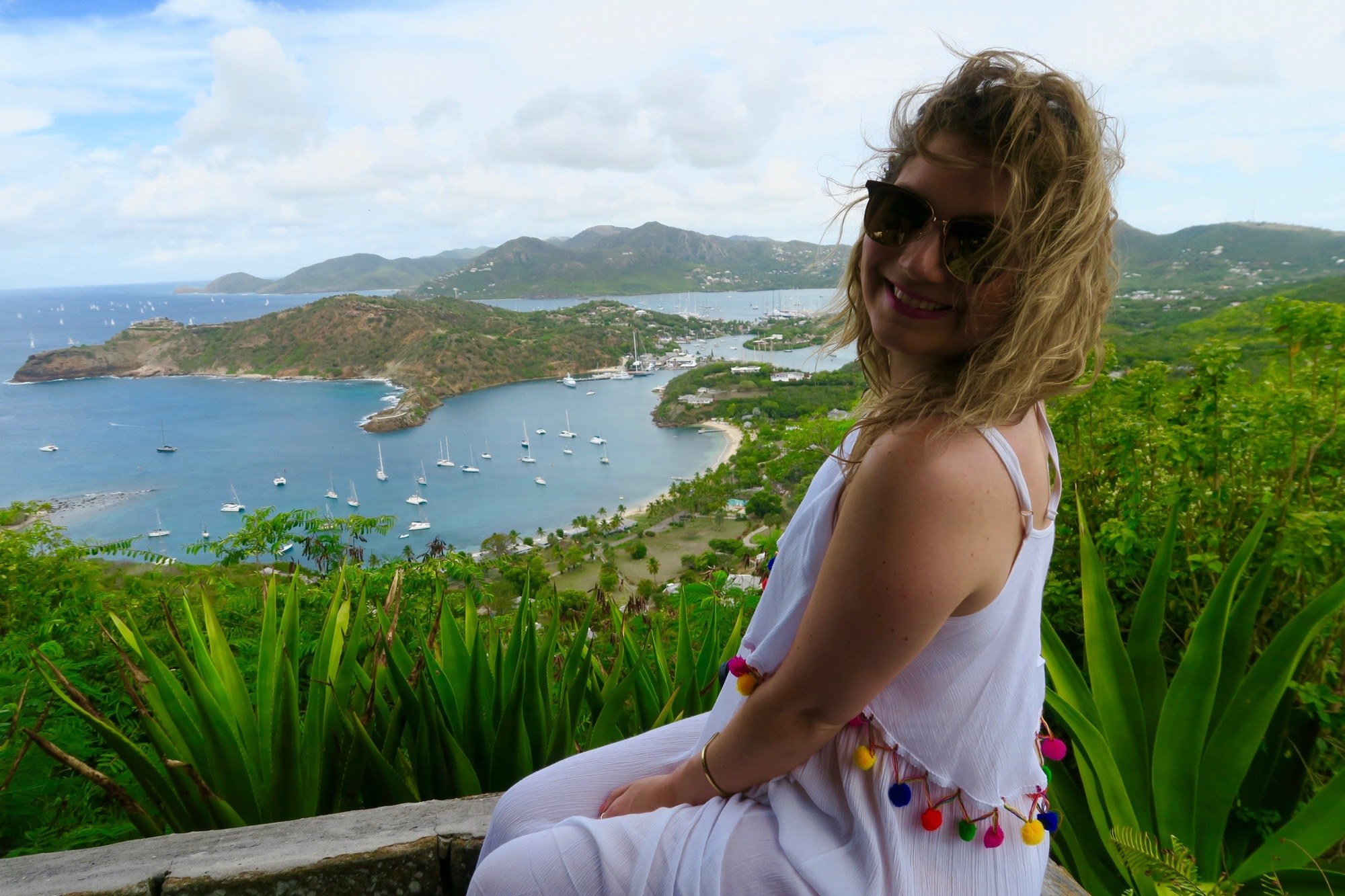 Last year in Antigua on a press trip
-And then… I'm not leaving Manitoba for almost three months!!! Three exclamation points for that one because I'm so excited. From mid-May until mid-August, I plan on staying close to my hometown of Winnipeg. I am hoping to explore a lot of Manitoba in that time, but, with the exception of a possible trip to NYC, I have nothing else planned but WORK. Werk. This is the longest I will have gone without a press trip, work-related trip, or holiday in… years. Again, I understand if you're not shedding a tear right now, but hot damn, I'm so excited.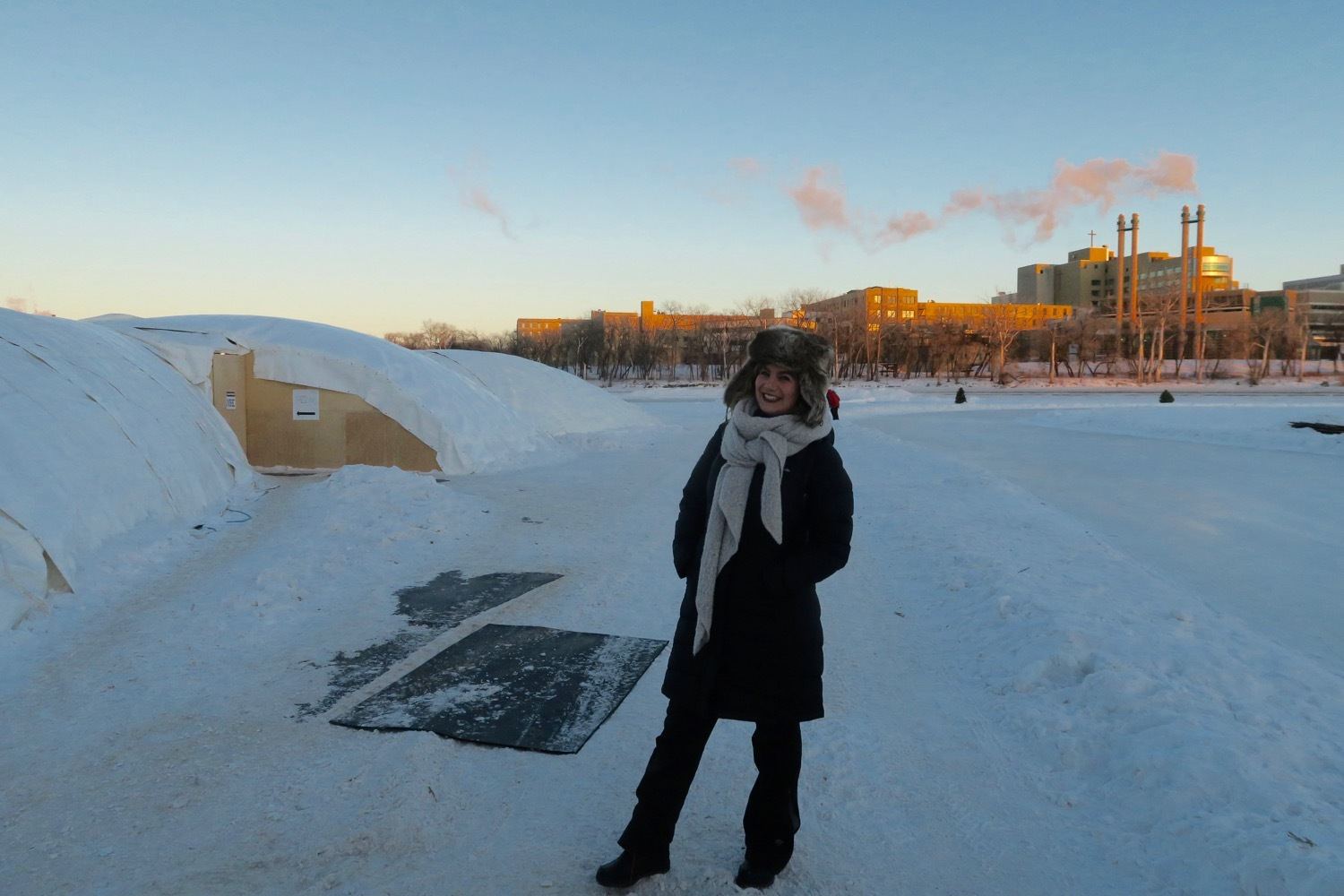 Also pumped to experience some summer weather in Winnipeg, and not this
-I'm adding ads to my blog. OK, a lot of you will be like, "That is not something I want to see on this list of awesome things," but hear me out. In terms of passive income, I currently earn enough to buy exactly one week's worth of groceries plus a tank of gas, which is nothing to scoff at, but I'd like to be doing better. The reason being is that I spend so much time completing work for other people – freelance writing and copywriting, mainly – that, when all is said and done, the thing that DOESN'T actively earn me any money (this blog) is the thing I spend the least amount of time on, even though it's the thing I'm the most passionate about. I've worked out how much I can earn with ads and I can cut down on my freelance work significantly, which means I can spend so much more time writing weird shit on this blog (and if any of you are like, "Please no! Please no more weird shit!" well I'm sorry, but it's happening). After fifteen years of being ad-free, I know that it's time to take this step so I can put so much more effort into This Battered Suitcase. I want to write stuff that makes you laugh, and maybe even some stuff that makes you cry.
-I'm going to TravelCon in Austin in September! TravelCon is a new travel media conference, and although I've been to my fair share of travel conferences – fourteen at last count – I'm always keen to try new ones, especially when I'm friends with a solid half of the speakers on the list. While I'm sure this will be an amazing learning opportunity, the real reason I'm going is to see some of my favourite people in the world (hi Oneika, hi Kristin) and also to visit Texas for the first time. I'm pumped.
On safari in Kenya last year
-But perhaps one of the biggest announcements I'm excited to make is… I'm going to Namibia in August!!!!!! Crazy exclamation points for that one because a) holy shit, I'm going to Namibia and b) someone commented on my blog recently to say that I use too many exclamation points (I used four in the 1,500 word article) and I wanted to say what's up to that person. I mentioned going to Namibia in my travel dreams post from December, and I am so psyched that it's actually happening. Not only that, I get to join one of my best friends, Helen, on one of her amazing tours to Namibia! The itinerary looks INCREDIBLE, and after such an extraordinary experience in East Africa last year, I'm excited to get to my tenth African nation.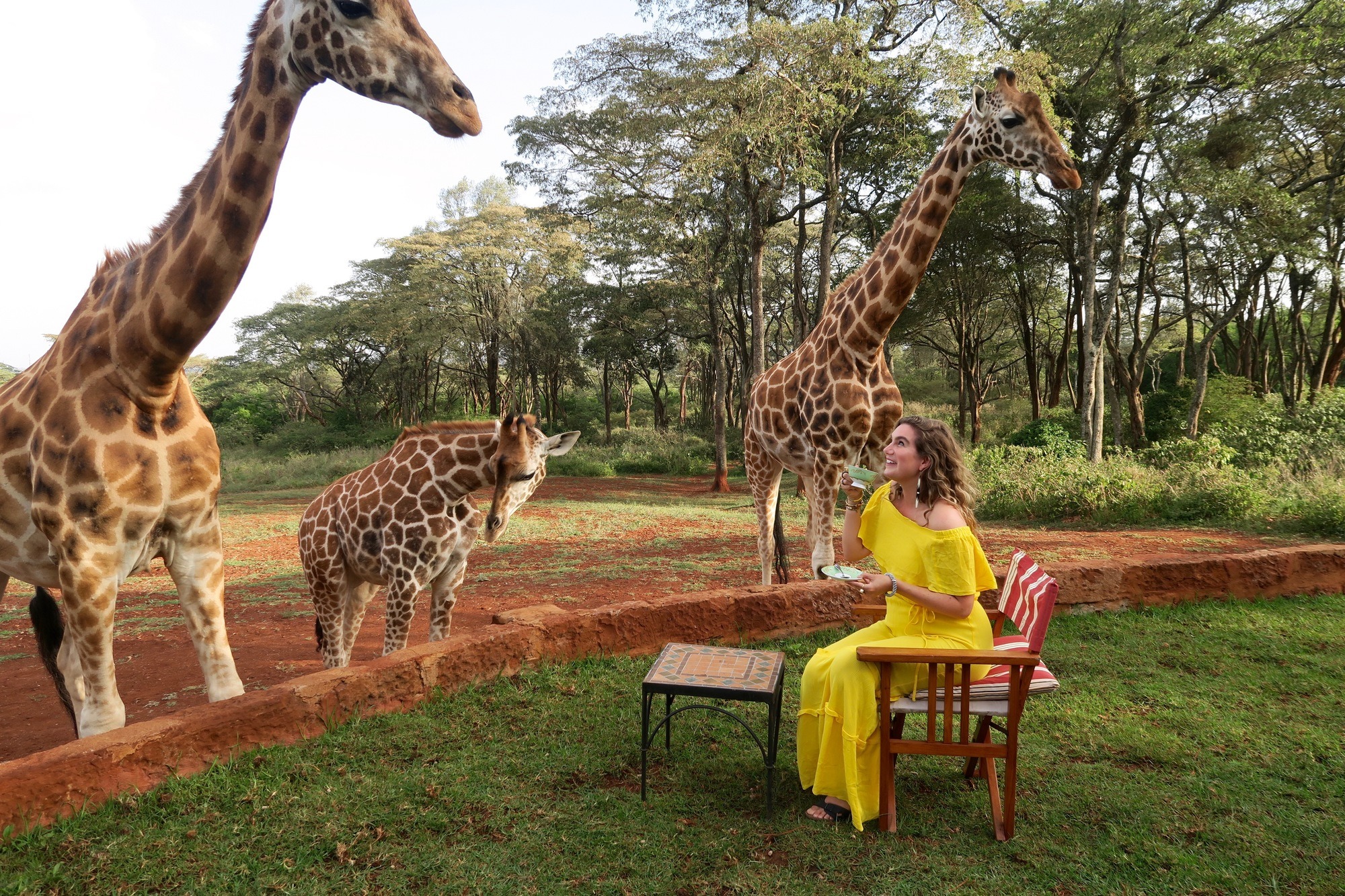 Giraffe Manor in Kenya last year
Although I'm prioritising my life a bit differently this year – I want and need more time at home, and I want the trips I'm taking to be with people I know – I'm so excited to see how it'll all unfold. I'm tired of realising it's been yet another two weeks since I've posted on this blog, so I'm taking the steps necessary (less travelling, addition of advertising) to ensure that I have the time and the finances to back it. I'm hoping that I can bring lots of fun content to This Battered Suitcase in 2018 – both the practical stuff and the, well, whatever the hell this is. I hope you'll stick around for the ride.
Love,
Brenna