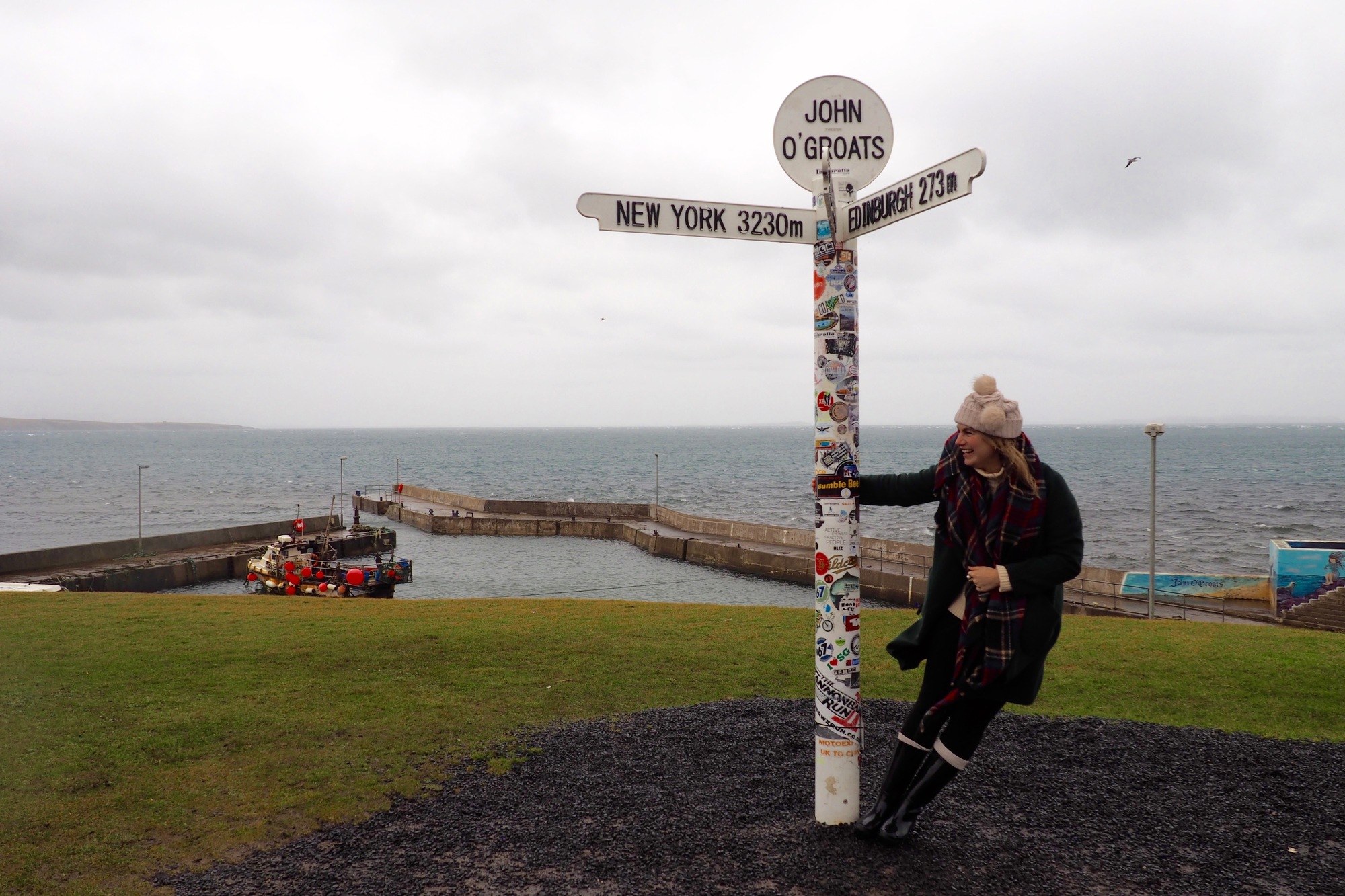 On one of my first trips of 2017, the North Coast 500 around Scotland
Last year I wrote a post that highlighted my 2017 travel goals. In it, I mentioned places like Jordan, Puerto Rico, Belgium, New York City, and an adventure around the Balkans. Well, unless I'm going to somehow travel to all of those places at warp-speed in the next two weeks, spoiler alert: I definitely did NOT accomplish the majority of my 2017 travel goals. In fact, of the thirteen trips I mentioned, I only achieved three of them.
But… wow, am I not complaining at all, because 2017 was still a pretty crazy year in terms of travel. In total, I spent about half the year in London, two months in Canada, and four months on the road (including Italy three times, Scotland, Denmark, Spain, Antigua and Barbuda, UAE, Kenya, Rwanda, Uganda, Tanzania, Austria, San Marino, Germany, and Japan). As you can see, most of those places weren't on the original 2017 list, but that's the way it often goes; my trips are often planned quite spontaneously due to work opportunities, travel deals, and, well… life itself.
https://www.instagram.com/p/Bc-ilJTH9y5/?taken-by=thisbatteredsuitcase
Sunset in Japan a few weeks ago
All to say, my 2018 travel goals are much the same. These are the places I'd LOVE to go next year, but there is no way in hell that I would ever have the time or the money to actually achieve the good majority of these travel goals. I'm a massive fan of dreaming big, however, so this list is going to be exactly that: a list of big, beautiful dreams.
Because why not, right?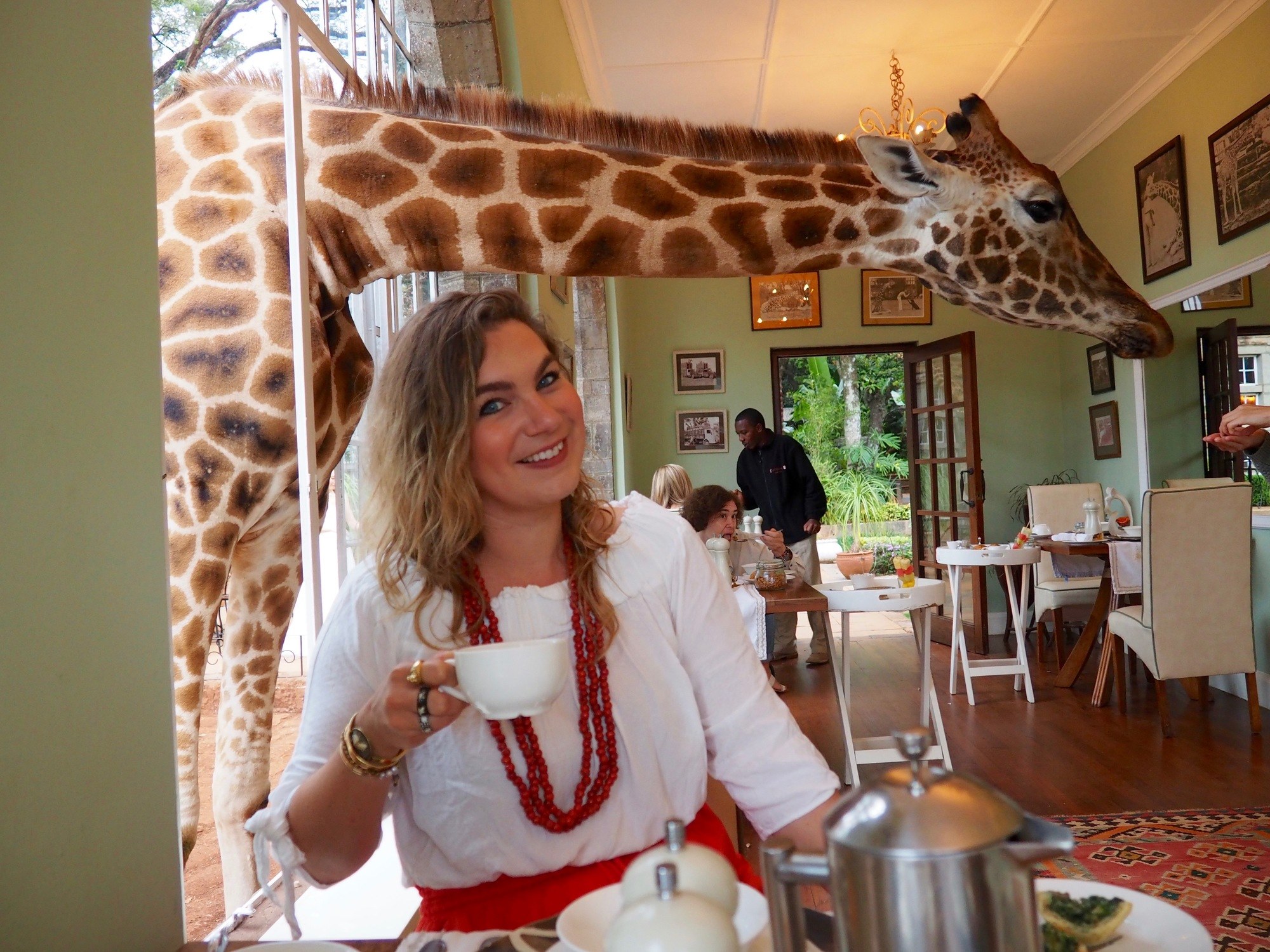 I never could have predicted 2017 would see me staying at Giraffe Manor
In last year's post of travel goals, I wrote:
Please note I tried to keep this at least slightly realistic, because as much as I'd like to spend the entire year sailing around the South Pacific, travelling across Central Asia, exploring Eastern Africa, and lazing away the days on every Caribbean island I can find, I see myself sticking relatively close to home unless an incredible opportunity arises (which, of course, I'm always open to). That, or I win the lottery and never have to work again.
Well 2017 was a shitty-ass year for a lot of people. It wasn't my favourite year, either. So for this list… fuck it, I'm going all out. I'm dreaming of it all.
Without further ado, this is where I'd love to travel in 2018.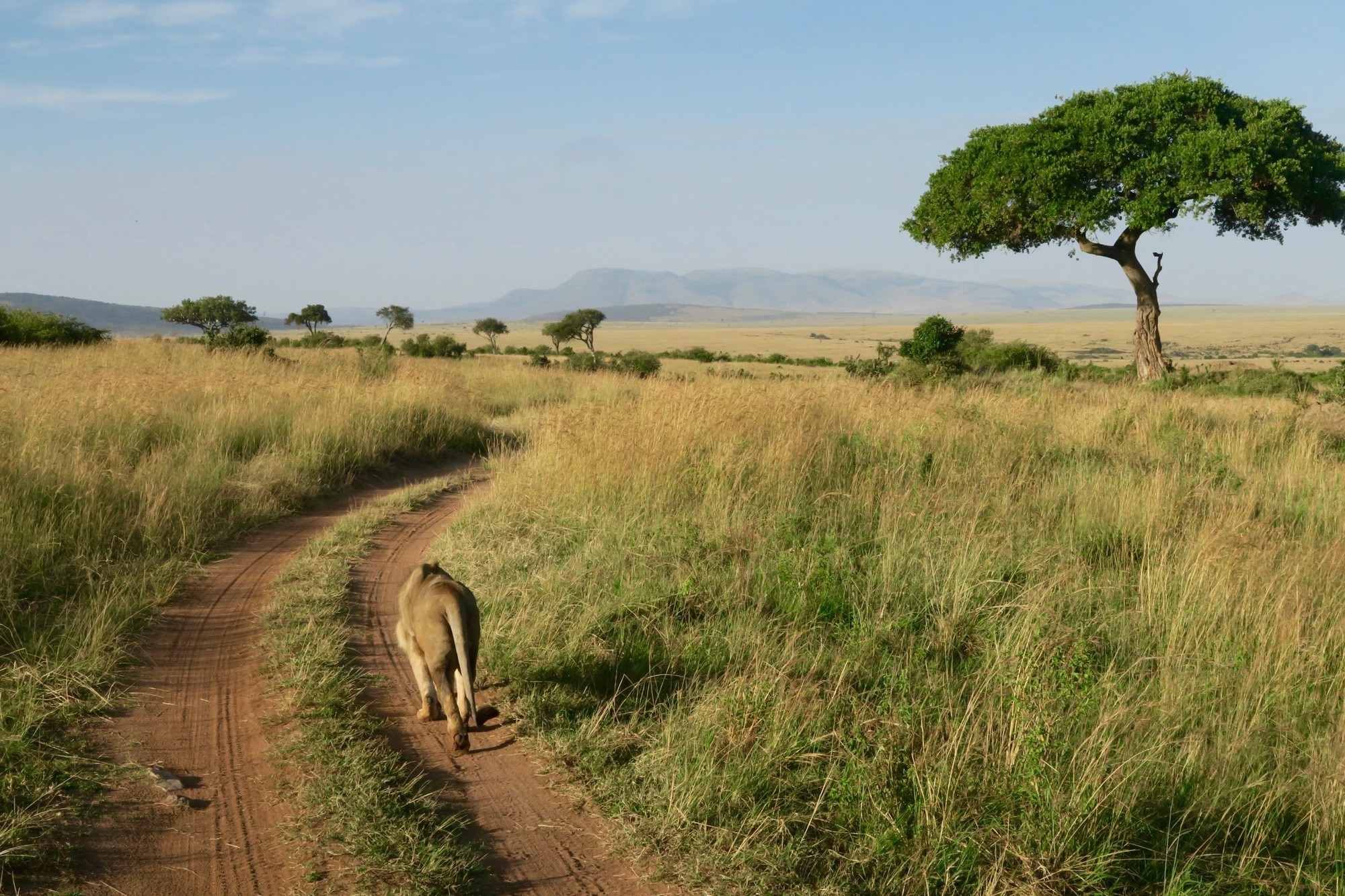 A lion in Kenya's Maasai Mara
Namibia
There is so much to see and do on the continent of Africa; with 54 countries, it's extremely difficult to narrow down just one country I really want to see, but Namibia tops the list. After a fantastic six weeks in East Africa this year I'm so keen to go on even more safaris. Not only that, I've heard time and time again from some of my well-travelled friends that Namibia is one of their very favourite countries. Here's hoping I can make it a reality in 2018! Anyone want to join me on Helen's tour to Namibia in August?!
West Africa
OK, so this is an incredibly broad region of countries, but I'd love to do a bit of travelling in this part of the world. Sierra Leone, Ghana, The Gambia, Nigeria… there are so many Western African countries that I'd love to visit that it's difficult to even know where to start! My hope is that I can keep searching for affordable flights from Europe until something falls into place…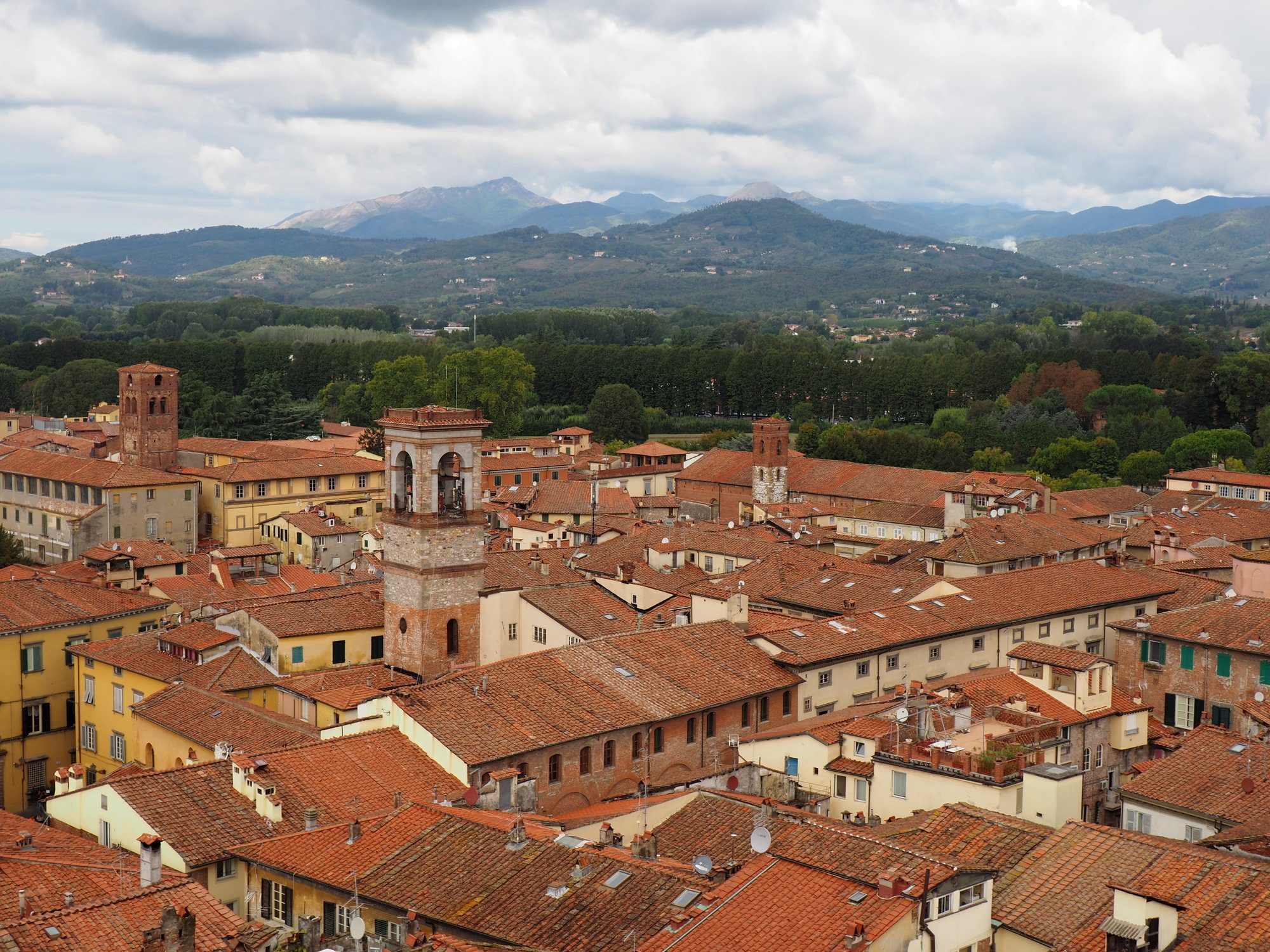 A view of Lucca, Italy, which I visited in September
The Balkans
Another extremely broad area, the Balkans – the exact countries of which is often disputed – is a region of Europe that I really haven't seen very much of. I talked about doing this trip in 2017, too… and I'm pretty sure in 2016, and 2015, and 2014… but I'd really, really like 2018 to be the year I finally visit Serbia, Bosnia and Herzegovina, Montenegro, Albania, Kosovo, and Macedonia. If all goes to plan I may actually be there in April and May! If not, I can guarantee you this will make 2019's list. Hah.
Puglia, Italy
C'mon now, there was no chance Italy wouldn't be on this list, as it showed up three times last year (and I actually accomplished two of the three Italian travel goals in 2017). I'm hoping to spend a while based in Italy in 2018 and, as I know the north quite well, it would be amazing to check out the south a little bit more. There are a few towns in the region of Puglia that I've spotted on Instagram that I'd absolutely love to visit.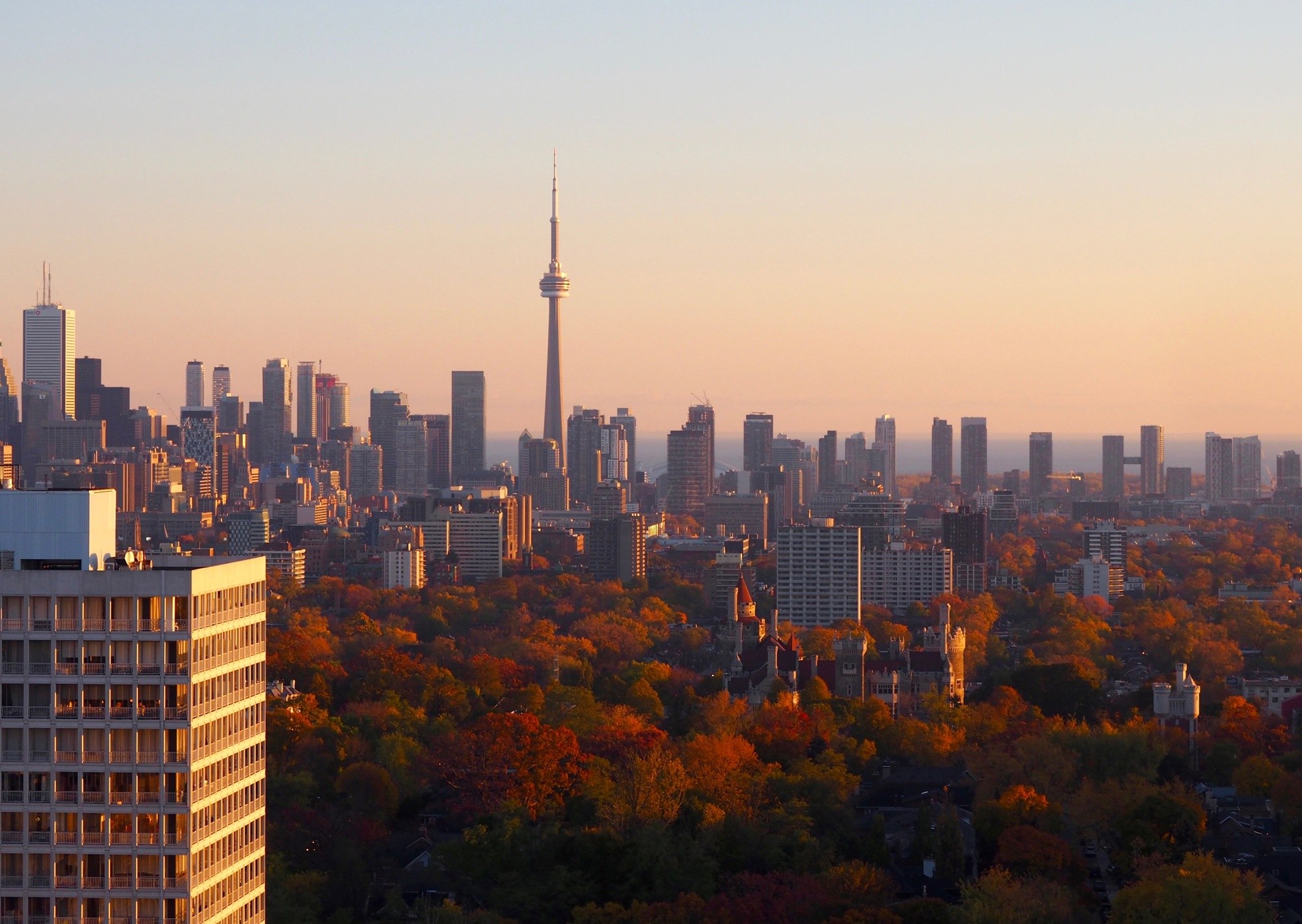 I was so happy to see Toronto again in 2017
Western Canada
Being from Manitoba, a province in the Canadian prairies, I'm hoping to spend a lot more time exploring my home country in 2018! One of the dream trips would be to see British Columbia and Alberta again; I did a road trip through Western Canada ten years ago, but it's high time I see it again. Going in winter (even though I don't ski) would be ideal… all those snowcapped mountains and tall green pines! Toss in a visit to Vancouver to see my brother Kitt and this sounds like a dream holiday.
A road trip through the Southern half of the USA
I know that I'll get to Phoenix, Arizona at least once in 2018 as my dad has a house there – he's what we lovingly refer to as "snowbirds" in Canada, meaning he often flies south for the winter – and I'd love to incorporate a few trips around the USA if I can while in AZ, especially because I haven't been to America since the summer of 2015. Right now I'm dreaming of New Mexico, but the Kentucky Bourbon Trail is also calling my name! I'd one day love to visit all 50 states – I'm about 14 short – so there's definitely more time in the US in my future.
And while it's not technically a southern state, I'm also dying to get back to California. If I could finally visit in San Francisco in 2018, I'd be a very happy woman.
https://www.instagram.com/p/61pdloQdzn/?taken-by=thisbatteredsuitcase
From Sedona, Arizona in 2015
Buenos Aires, Argentina
I spent about three weeks in Buenos Aires in 2012, and for some reason I've had it on my mind a lot for the past few months. The absolute dream would be to spend a solid month or two there, rent a flat, and work from there (working online has its benefits, that's for sure). While there I'd also like to fit in a trip to Paraguay – one of the four South American countries I haven't seen yet – and perhaps even return to Brazil. While I'm at it, may as well throw in a trip to motherfucking Antarctica, because why not, and because IT IS MY NUMBER ONE DREAM.
Georgia and Armenia
Georgia is on every single one of my lists of travel goals, and for some reason it keeps eluding me. I must research flights to Tbilisi every month, but I've never found flights that made sense with my schedule. As I'm hoping to have a little bit more travel flexibility in the next year, I'm really keeping my fingers crossed that I'll finally be able to visit these two countries, because I've heard incredible things!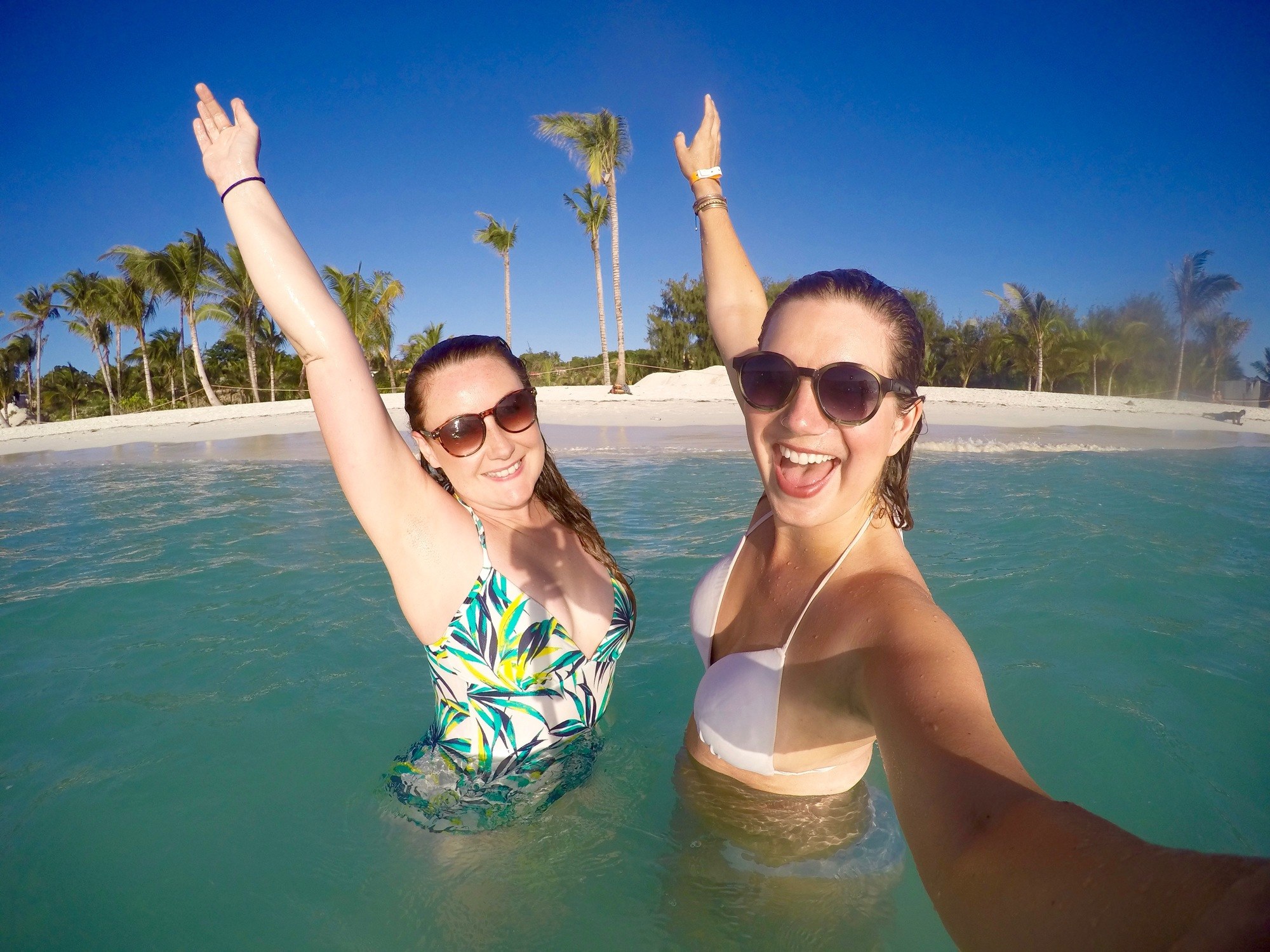 Island paradise in Zanzibar with Helen
Island Hopping around East Africa
AS IF I could afford to visit the island nations of East Africa – Madagascar, the Seychelles, Comoros, and Mauritius – all in one go, but goddamn it, this is my dream list, and I'm going to just go for it. Dream big, isn't that what I said?! I've heard that these islands are so diverse and so beautiful, and I'd absolutely love to spend some time on each of them.
New York City
OK, this one is slightly more achievable. I really hoped to revisit NYC in 2017, especially as one of my best friends Oneika is a resident, but time (and money) just got away from me this year. I'm actively working out when I can visit New York in 2018… and will hopefully squeeze in a side trip to Washington DC, too, as I've never been before!
A scuba diving trip in the Caribbean
This one also feels slightly more achievable, as I'm researching trips to the Caribbean all the time! I had a fantastic time in Antigua this year, and, after all of the natural disasters that so many Caribbean islands have faced in 2017, I'd really love to put my tourist dollars back into the region in 2018. As I haven't been scuba diving in years, I'd love to make a diving trip a main priority.
Explore Central Asia
Yep, back to dreaming big. One day, I dream of exploring as much of Central Asia as I can overland; while I don't have months to devote to this in 2018, I'm hoping I could swing even one new Central Asian country like Kyrgyzstan or Kazakhstan. I'm so fascinated by the history of these countries.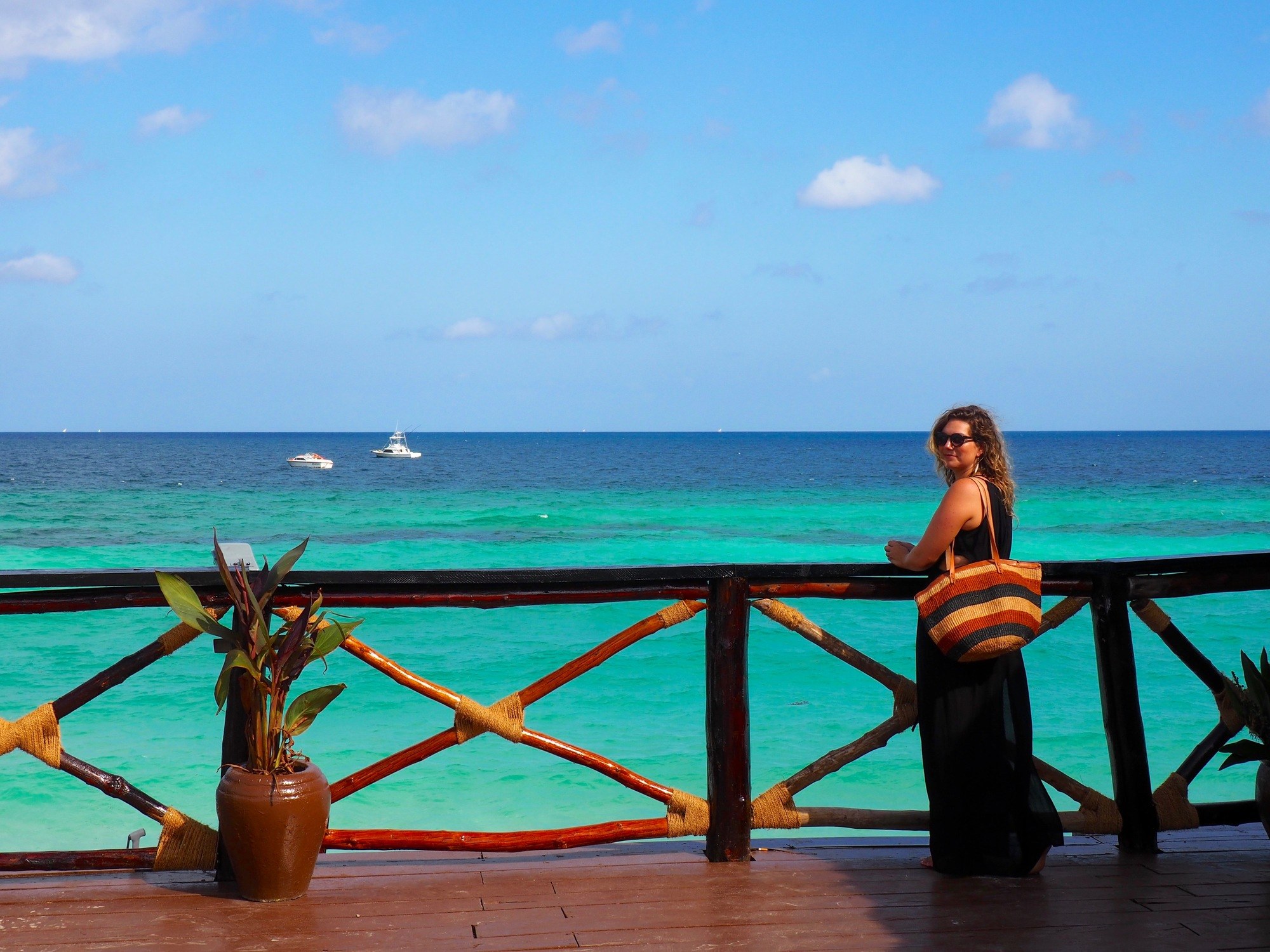 Give me that turquoise water again (in Zanzibar, Tanzania)
Sail around the islands of Oceania
Oh yeah, did I tell you I planned on winning the lottery in 2018 as well? While this could be a feasible trip at some point in my life, packing it on to all of these other trips is just downright laughable. I did say I was dreaming big, however, and the thought of exploring Samoa, Fiji, Vanuatu, Tuvalu, Nauru, and so many more islands would truly be a dream come true. C'mon now… Bora Bora?! Just the name itself makes me want to drop my entire savings account on a plane ticket…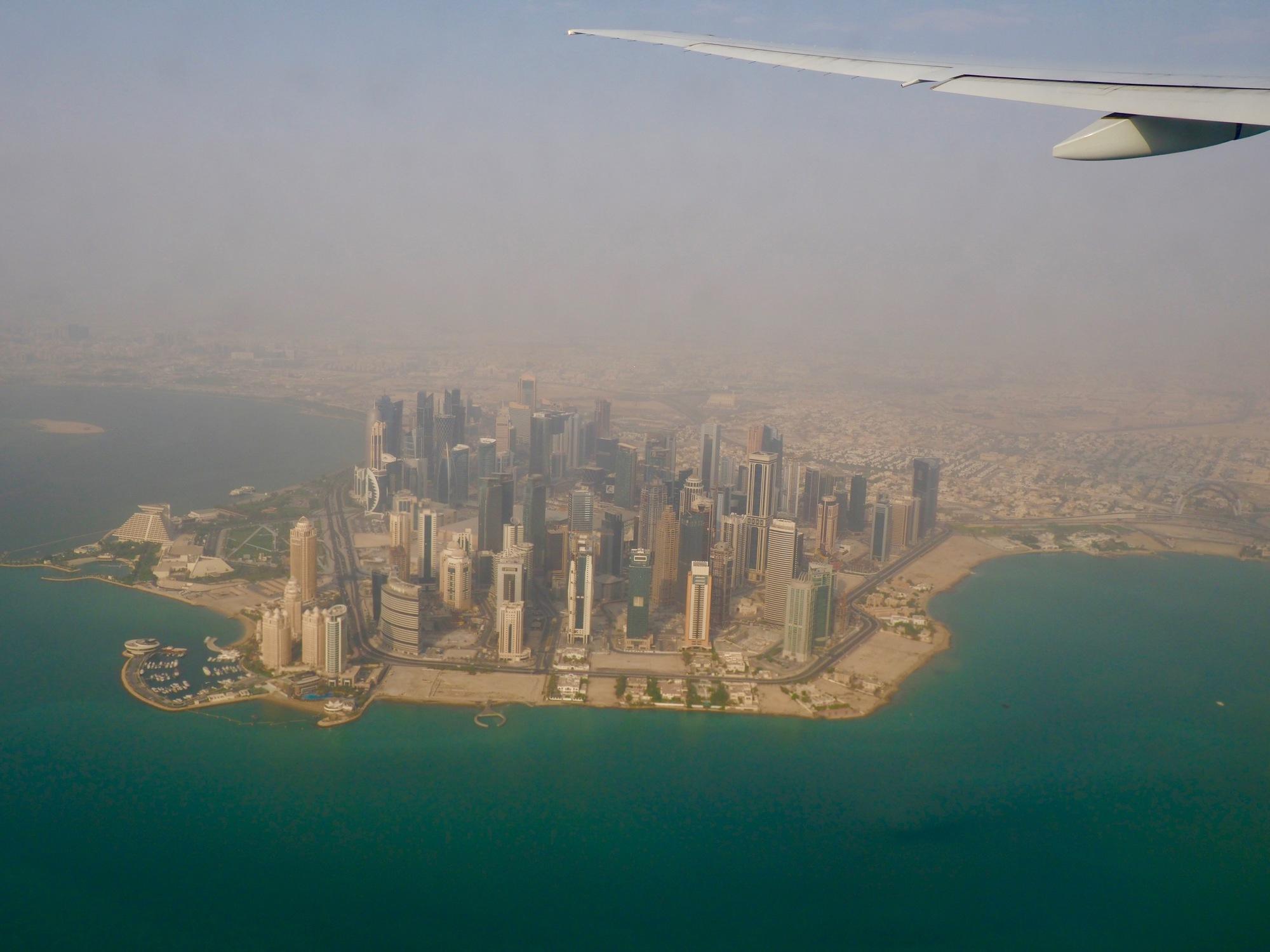 Flying Over Doha, Qatar
As you can see, my "Travel Goals for 2018" is more like "Travel Goals for Life", but I always love writing grand lists like this; I've done it since I was a little kid. I'll never stop studying guidebooks and atlases, marking down all the places I hope to one day visit, dreaming as big as I possibly can. No matter what, even if I achieve absolutely none of these travel goals, I'm sure 2018 will still hold lots of adventure… because in the end, Antarctica and Bora Bora or not, adventure is what you make it.
Here's to 2018!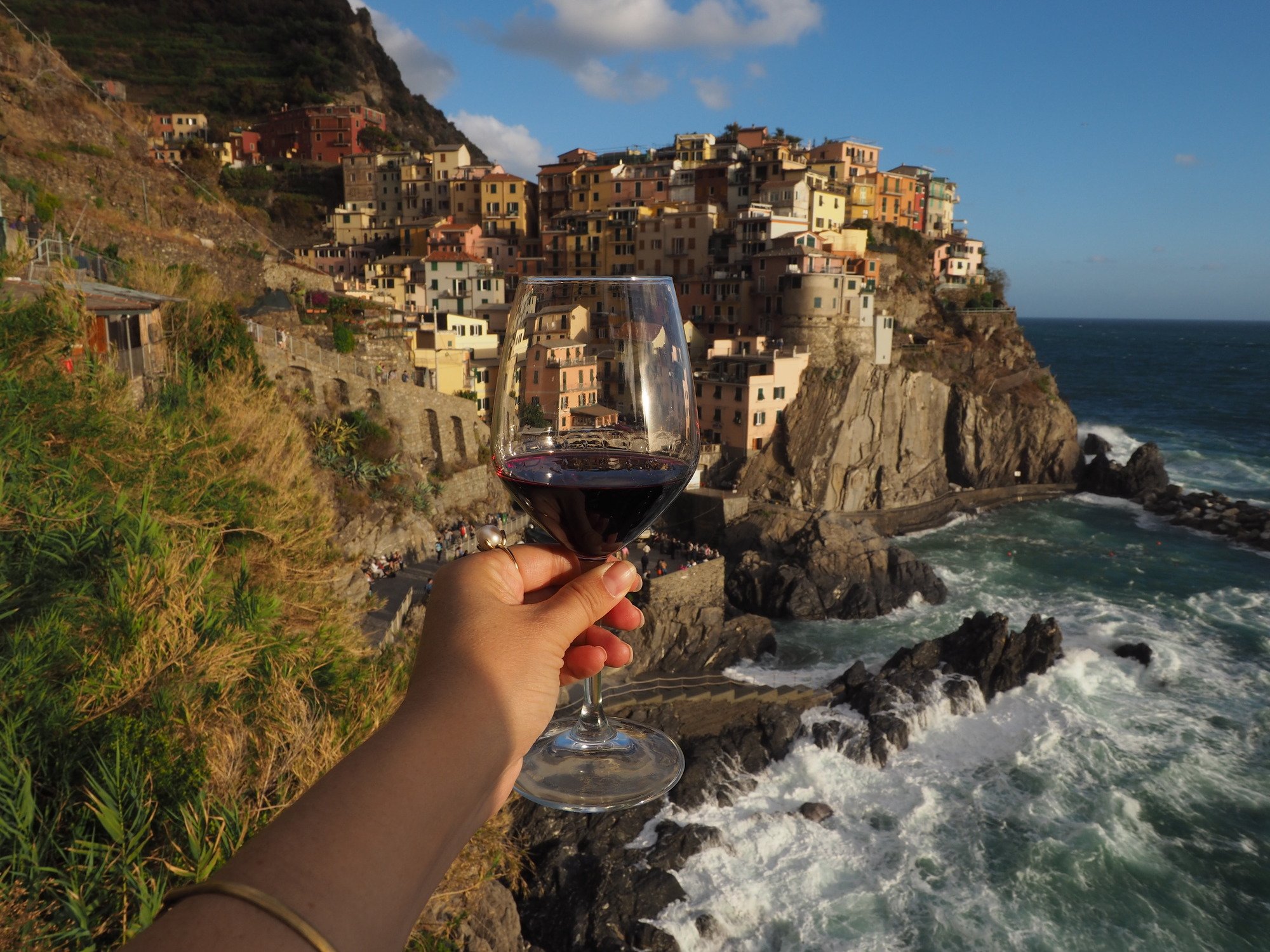 Cheers to 2017, when I got to visit Cinque Terre again
Read my 2017 travel goals here.
Read my 2016 travel goals here. 
Where do you dream of going in 2018?