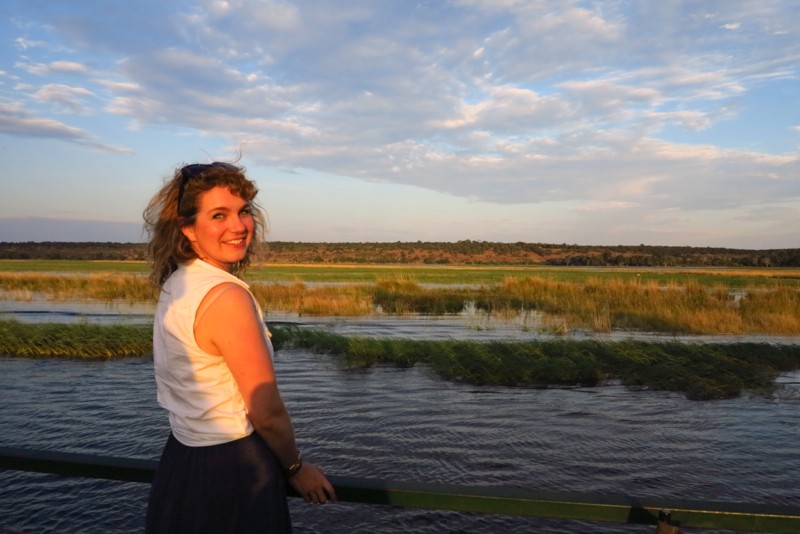 Photo from Botswana
I'm going to cut right to the chase – 2017 just turned into a batshit crazy year for me, in all the very best ways. Since living in London, I have been able to travel a lot – nearly once a month, if not twice – and the trips I've taken have mostly been European-based. Other than my return visits home to Canada, the only time I've strayed too far away from Europe was in late 2015, when I went to Thailand, Nepal, and Bhutan.
And don't get me wrong – I absolutely love travelling in Europe. I feel so fortunate that I have been able to see so many European cities, and that it's easy enough for me (and affordable enough for me) to jump on a plane for £20 and fly to Italy for a long weekend. And I see so many of my other long-term traveller and travel blogger friends wanting to settle somewhere, find a home base, and so on, and I totally, absolutely get that; I've been doing that for the past four years in London, after all. It's so nice to have a home base, especially one that is such a travel hub and allows me to travel so easily.
I remember doing a reader survey in 2015, and someone anonymously said, "I wish Brenna didn't live in London, I wish she was still out travelling." At the time, I laughed that off. Two years later, however, and I can feel that familiar hum in the back of my mind, the one that's calling out for a big adventure. It's the same feeling I got in 2006, when I backpacked around Europe. Or 2008, when I moved to Japan. Or 2011, when I backpacked through Asia for a year. Or 2012, when I travelled through Central and South America for a year. It's back.
But as I wrote earlier this year, I'm not ready to leave London just yet. It's where my career is, and I love my neighbourhood and my friends and my flat. If you read my 2017 Travel Goals, however, you'd also see that I have a lot (A LOT) of travel goals to cover this year, way too many to be able to fit into one year or to be able to afford.
And so I compromised. Enter the summer of 2017. And oh my God, I'm so bloody excited I can barely stand it.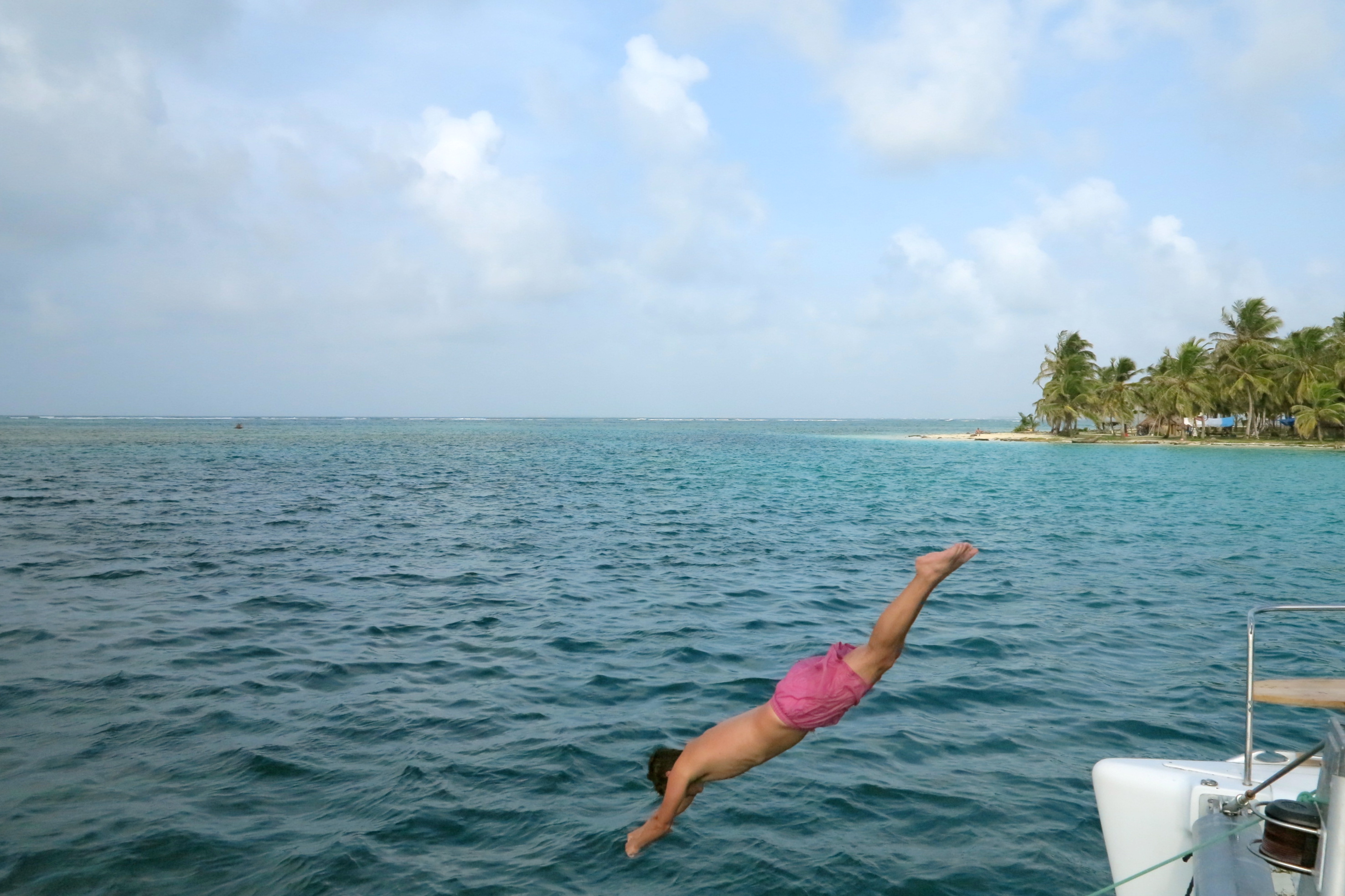 Photo from the San Blas Islands, Panama
First up, to kick off the warm weather… I'm going to Antigua and Barbuda! Other than the Scottish road trip I was just on – which was in collaboration with Visit Britain and Expedia – this is the only press trip I've accepted this year AND CAN YOU BLAME ME?! I haven't been to the Caribbean since 2012, and I cannot wait to explore a new-to-me country in such a beautiful destination. I'll be there covering Antigua Sailing Week, which means lots of being on boats and going to parties and OH YEAH a helicopter ride… so I'm freaking out. I have always dreamed of visiting Antigua and Barbuda, so the fact that I'm getting there because of this blog feels really serendipitous; I knew starting that Livejournal in 2003 would pay off one day!! Hah.
After Antigua, I'll fly to Italy to meet my dad and his wife, who will be there on holiday. I had originally planned to go to either the Amalfi Coast or Puglia for my birthday, but when your dad invites you to come stay with him in Florence for a few days and eat delicious food and drink enough wine to last you a year, you go to Florence. I haven't been to Florence since I was 22, so I am SO looking forward to being there again, and to visiting my beloved Italy again.
And only a short couple of weeks later, I will fly to… Dubai! The UAE is also a new-to-me country, and I'm pumped to be back in the Middle East. I've always known I wanted to see the Burj Khalifa, the tallest building in the world, so this was sort of an unexpected bonus of 2017. I won't be alone on this trip, though – my mum will be flying from Canada to join me, so we'll have a few fun days exploring Dubai.
But Dubai, as exciting as it is, is really only the appetiser for the trip my mum and I are embarking on this summer. Because do you know where Dubai has direct flights to…?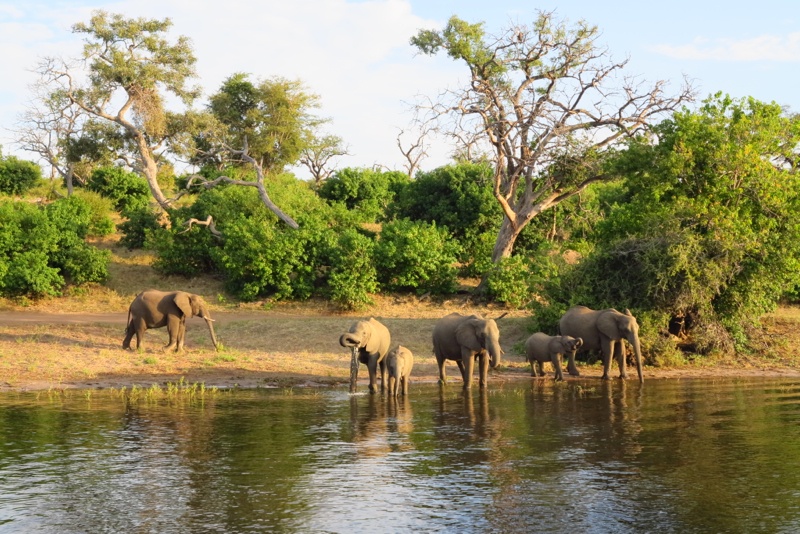 Photo from Botswana
Nairobi, Kenya.
The magnitude of the trip that I'm doing this summer with my mum hasn't even begun to sink in yet. Ever since I was a little girl – I remember writing this in my journals when I was seven – I have wanted to go to East Africa. I dreamed of seeing these countries for myself one day, specifically Kenya and Tanzania.
That day has finally come. After saving for years, the time is finally right to head to East Africa. I've been to Morocco, Egypt, South Africa, Botswana, and Zambia, but I really feel that I haven't explored enough of Africa at all, so this trip is going to put me on the right track to remedy that. Over the course of five weeks, my mum and I will be exploring parts of Rwanda, Uganda, Kenya, and Tanzania, ending with a few days of relaxation in Zanzibar. The things we're doing include but are not limited to:
-exploring Kigali, Rwanda
-staying on Lake Kivu in Rwanda
-gorilla trekking in Rwanda's Volcanoes National Park
-spending time on Lake Bunyonyi in Uganda
-visiting Uganda's Kibale National Park for the Chimpanzee Habituation Experience
-exploring Nairobi, Kenya, including the Giraffe Centre and the Sheldrick Elephant Orphanage
-staying in the Masai Mara National Reserve for safaris
-exploring Tanzania's Serengeti National Park and the Ngorongoro Crater, including a hot air balloon ride
-staying in Zanzibar for beach time and scuba diving
My friend Helen from Helen in Wonderlust is helping us plan everything; she's an expert in African travel, and even has her own tours planned for 2017 (seriously, her Rwanda/Uganda/DRC trip looks amazing). We couldn't be happier to have Helen as our travel agent for this once-in-a-lifetime adventure!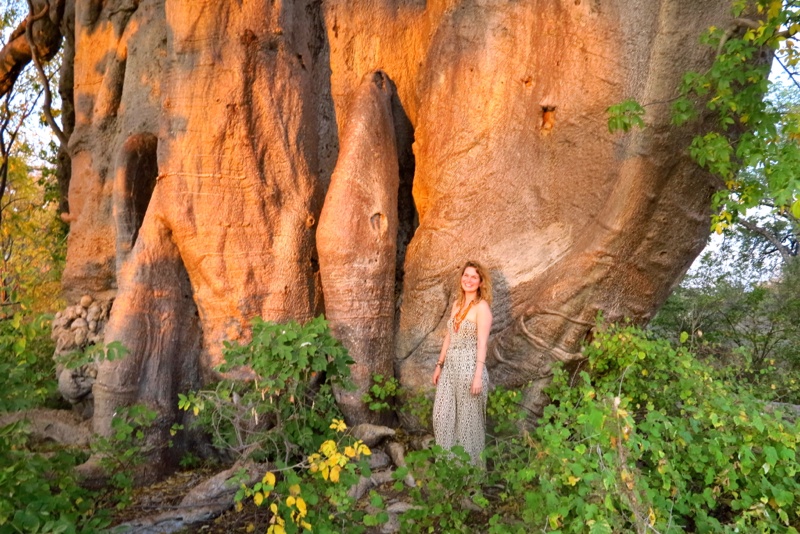 Photo from Botswana
Needless to say… I'm so excited about this adventure I can hardly contain myself. I used to dream of being a zoologist or biologist long before I wanted to be a writer, and Jane Goodall was my absolute hero, so to have so many experiences where we might get to see some of the most beautiful animals in the world up close and personal – from gorillas and chimpanzees to lions and rhinos and elephants and giraffes, not to mention the scuba diving – I feel like my heart can't take it already. And to experience all of this with my mum… oh, it's too much.
Seriously, even though I'm turning 33 and I don't think it's been cool to say "YOLO" since 2014, it's become sort of a mantra for my mum, sister, and I (both of whom have their own amazing adventures lined up for this year). Because, truly, you DO only live once, and sometimes you just need to splurge on the adventure of your dreams. I'm actually buying a new camera and lenses as well, just because I don't want to go on safari and not have the proper camera to capture it all. Also, YOLO (I just gagged).
But that's not the end of my summer adventures… because I'm also going back to North America for a bit, spending time in my hometown of Winnipeg and then flying to Arizona for a week or so (you might know that my dad, now retired, has a home there). I'm doing a road trip to Utah to see Monument Valley and might even spend a few days with Oneika the Traveller to have a girls' trip to Vegas! *cue mayhem*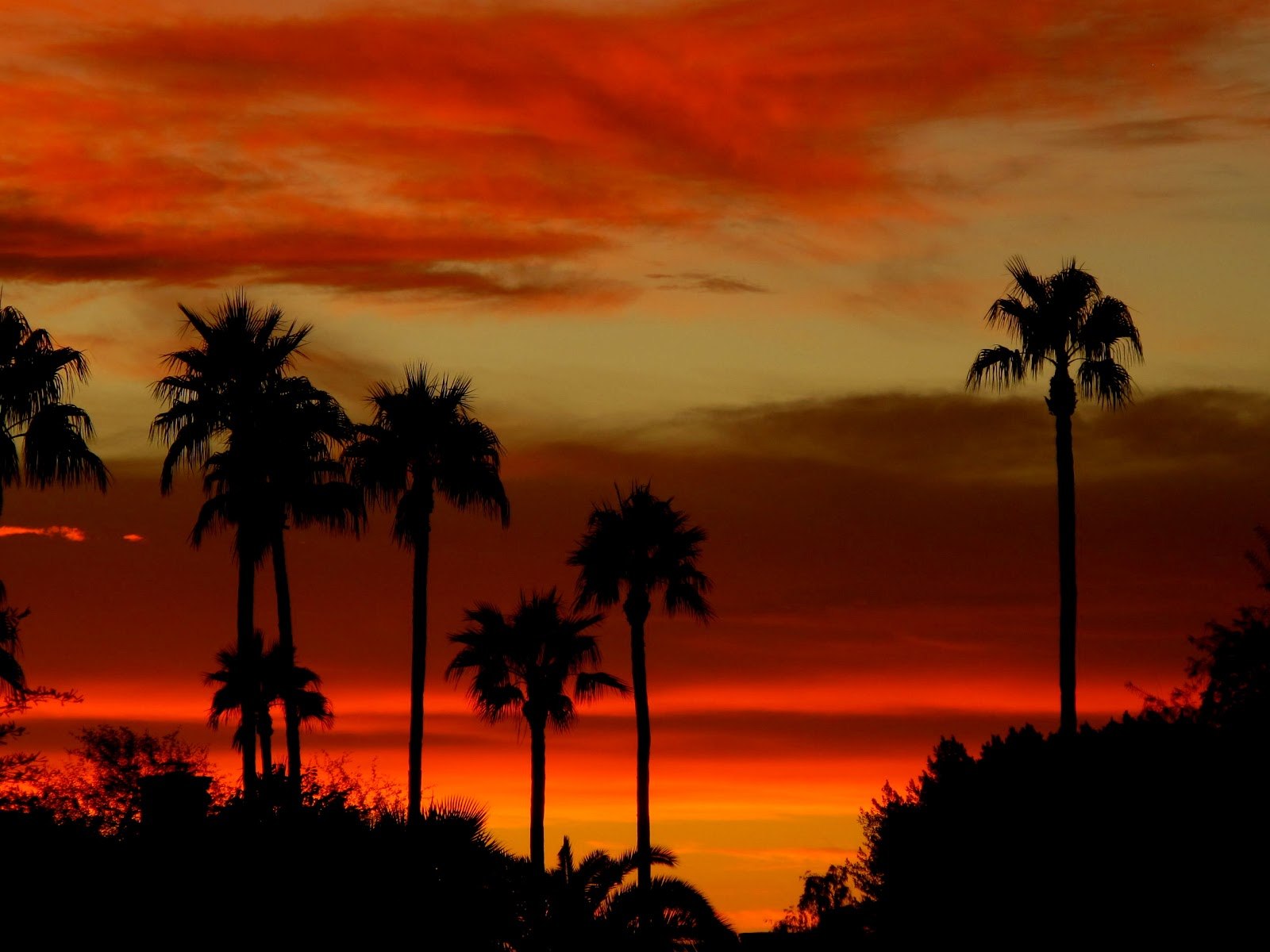 Photo from Arizona
All of this to say… holy SHIT 2017, are you for real? I'm blowing my entire savings, yeah, but I can think of no better way to spend my savings of four years on these adventures (rent, food, bills, my future… shhhh…). To top it all off, I'm also FINALLY redoing my blog, because the current design makes me want to cry. I've already started making some changes behind the scenes, but when the new design is revealed I'll explain more about it. Basically, I want to showcase more of the 800+ posts that are already on this blog, and make it easier for you to find what you need.
Finally, because there's just good news all around, I'm also having my second reader meet up in London on April 6th… so I hope you can join! If you'd like to stop by and chat about travel with like-minded people (or just get drunk off of Italian wine with me), head over the Eventbrite page to RSVP.
Phew. OK, I think that's it. Honestly, I wake up every day thinking of how lucky I am to be able to have these adventures and to carve this career path for myself; there's no doubt it took years of hard work on my part, but I owe so much of it to luck, privilege, and the support of my family, friends, and everyone who takes the time to read this blog. Thank you so much for sticking around! Expect lots more postcard giveaways, awkward live Facebook videos, Instagram photos, and 6,000 word ramblings on this here blog.
Now excuse me while I go pop open a bottle of Prosecco, because HELL YEAH 2017, I'm in love with you already.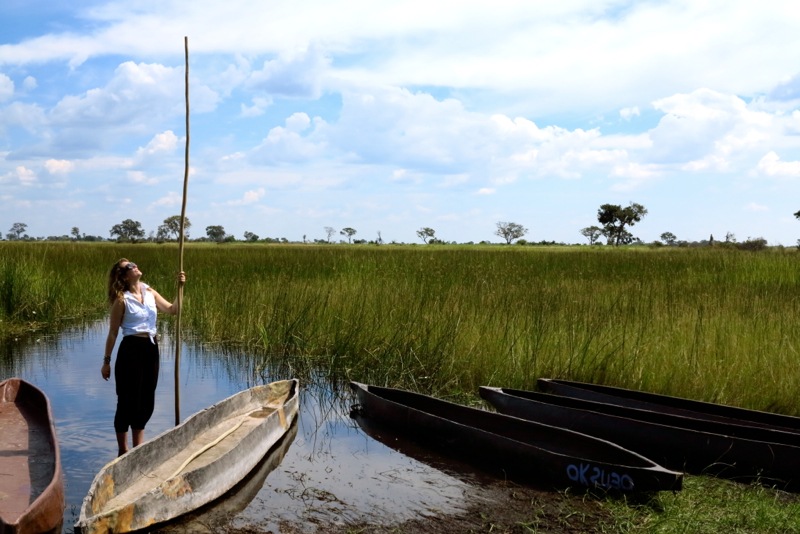 Photo from Botswana
Do you have any travel plans for 2017? Have you ever been to East Africa or any of the other places I'm going this year?