Bangkok, Thailand
If you've read this blog for a little while, you may know that I used to travel a lot – I visited every continent but Antarctica at least once in the last four years, including long stints of backpacking around Asia and Central/South America. When I moved to London about two years ago, I didn't really plan to slow down… and for the first year, I didn't, not at all. Last year, despite having a job and a full-time master's degree, I visited fourteen countries on three continents.
This year, however, was probably the slowest year of travel for me in the past decade. I don't even really know how it happened, but with work and the final stages of the degree taking over, plus an undying love of London, I realised I had to – and wanted to – focus on a few more things in life. That doesn't mean I didn't go away; this year I've visited Spain, Denmark, Ireland, Canada, and the USA, as well as lots of fun trips around the UK.
But I was a fool to think this wanderlust wouldn't get the better of me eventually.
I've been hinting at my upcoming travel plans for a while now, but now that they're all finalised – the flights are booked, the guesthouses are arranged, and a tour is paid for – I am so excited to talk about my upcoming plans, ones that will see me through to the new year. For those confused about my latest post about living in London… London is still going to be my home base. You can't get rid of me that easily…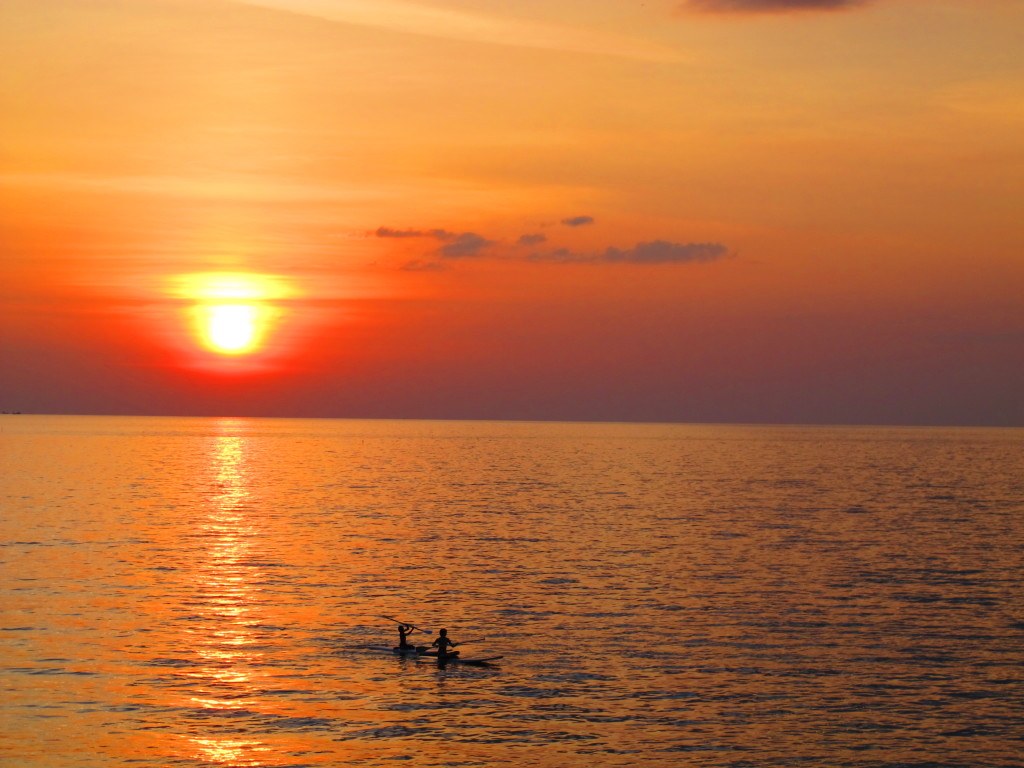 Koh Lanta, Thailand
First up, I'm going on short trips to both Bergamo, Italy, and Paris in October. The first has come about through Bergamo's tourism board, while the trip to Paris is to revisit one of my favourite cities in Europe and to see some dear friends. I'm then back in London for WTM, one of the world's largest travel trade shows. It's always a fun time to be here, as lots of travel bloggers and travel industry people pass through… which means a lot of parties and a lot of fun (oh, and lots of business opportunities, right, that too).
And as soon as WTM is over… I'm going back to Asia! I am SO excited I can barely stand it. I can't believe that it has been four years since I was last in Southeast Asia, and two and half years since I was on the continent (I was in the Middle East in 2013). For a chunk of November and December, I have some really amazing travel plans.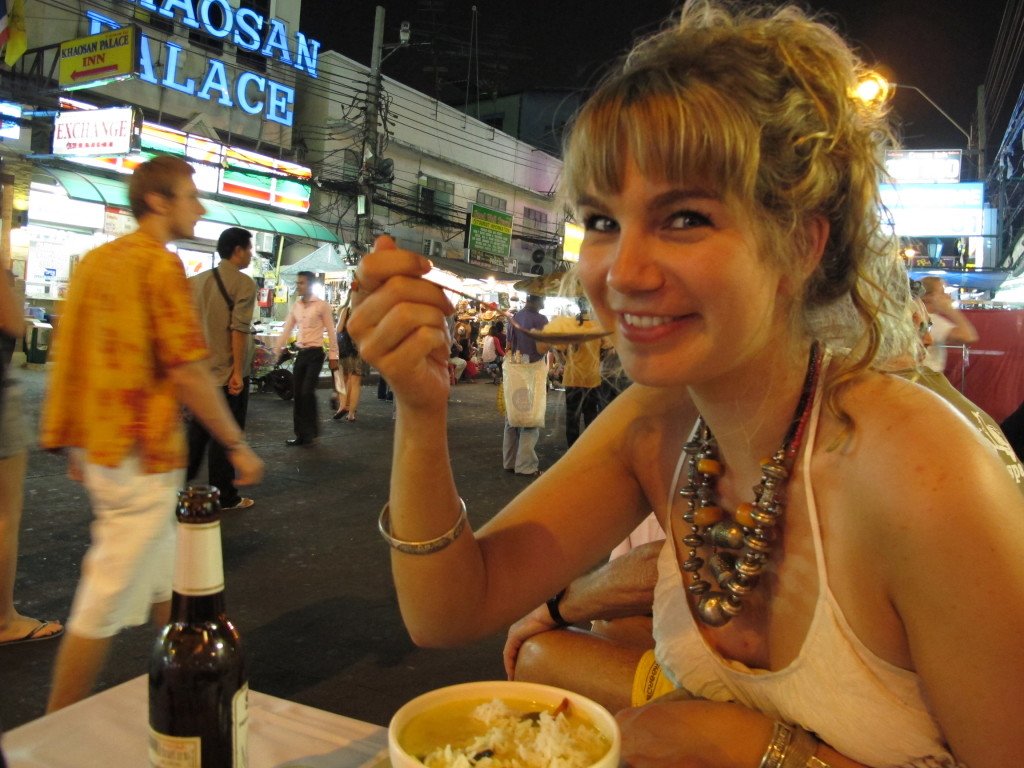 Bangkok, Thailand
I fly on my own into Bangkok, a city I have always enjoyed. I'll be staying in one of my favourite hostels near Khao San Road, just because I only have two days there and I may as well relive some of the craziness I experienced my first few times to the city. It's also near my very favourite vegetarian café in the world. I even wrote a few of you postcards from that café all those years ago.
From Bangkok I fly down to Krabi, where I'll take the ferry to Koh Lanta. I spent a beautiful week there four years ago, and I'm so happy to be returning. Even better, I'll be there at the same time as Kate from Adventurous Kate, so I'm envisioning some fun dance parties on the beach with her. I plan to just take it easy, relaxing in the sun while still getting some work done (including some final edits on my manuscript). I also hope to do a bit of scuba diving if possible.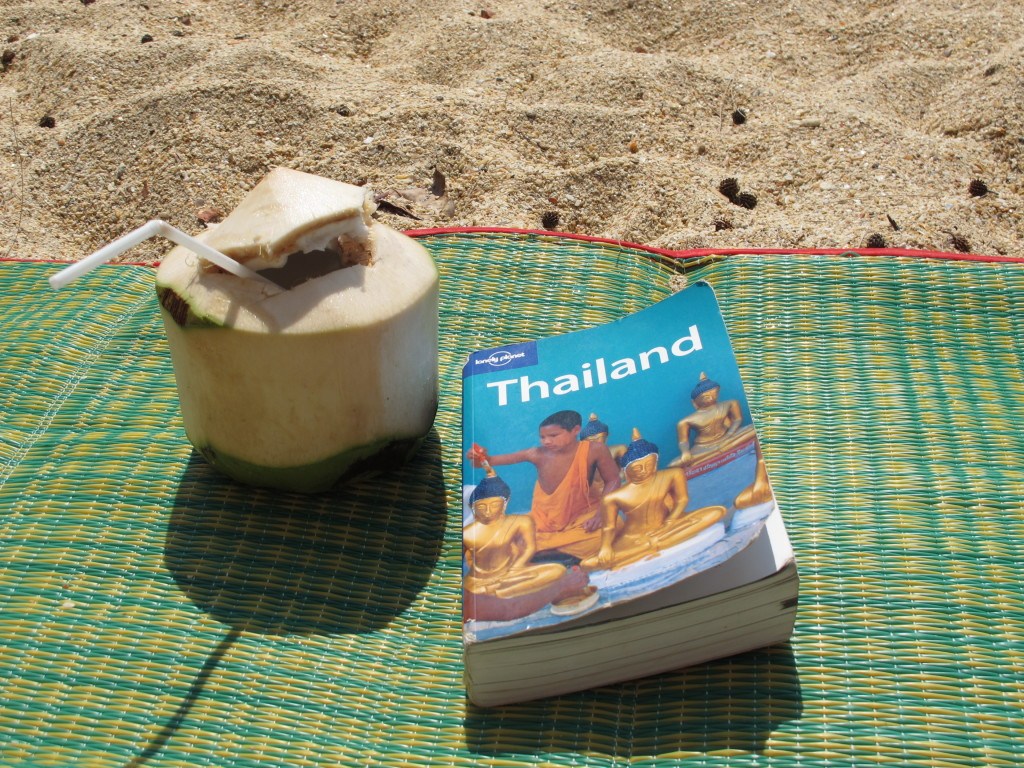 On the beach in Koh Lanta, Thailand
After Koh Lanta I head to Krabi/Ao Nang, which will be a first for me. I spent so much time in Thailand in 2011 but I never made it to Railay Beach, so I'm quite excited to visit! I'll be on my own there, but I'm sure I'll meet some other cool travellers. It's hard not to in Thailand.
I fly from Krabi up to Chiang Mai in northern Thailand. I'll meet up with my mum there, who will be in Cambodia on her own adventure before that. It has been my dream to see Yi Peng, the famous Thai Lantern Festival, for just about as long as I've known about it, and I am over the moon that our visit coincides with the festival. I'm also really excited to hang out with my friend Alana from Paper Planes while there.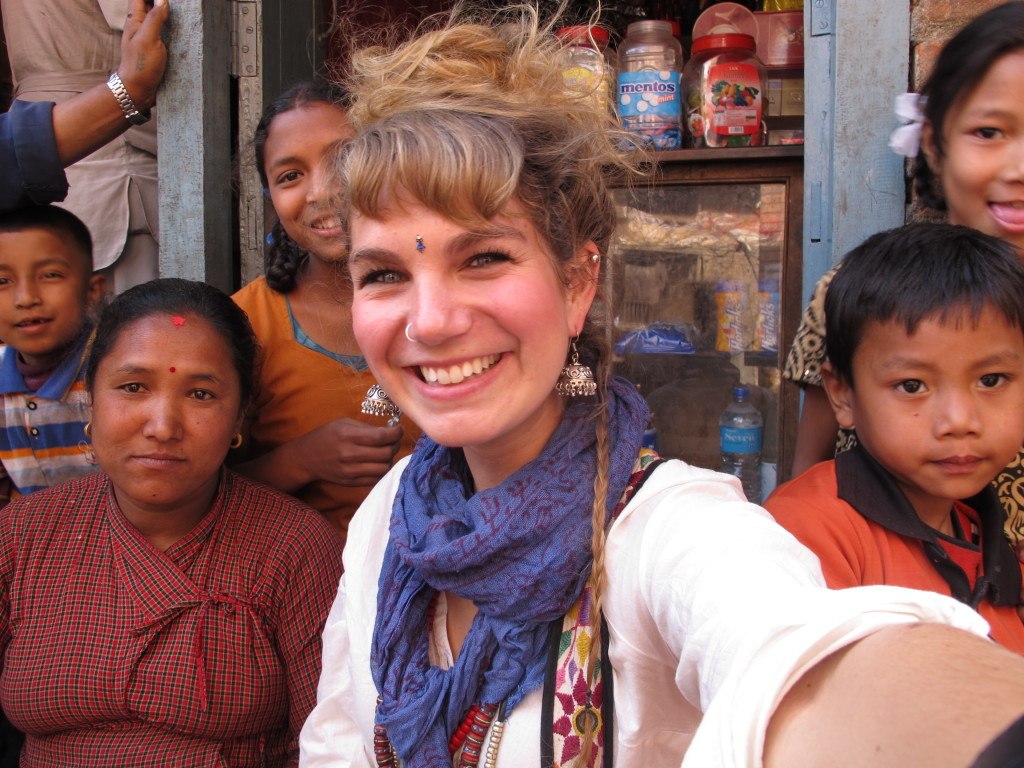 Bhaktapur (near Kathmandu), Nepal
After Chiang Mai, my mum and I fly to Kathmandu. I can't tell you how special this city is to me, and I am so happy I get to show my mum around for a few days there (it will be her first time). I found out about my grandmother's passing while I was in Kathmandu, and so I am eager to see it with different eyes. I am also very eager to write about the city and to show that we as tourists should still visit and support its tourism industry – after the horrible tragedy they suffered earlier this year, it's the least that we can do.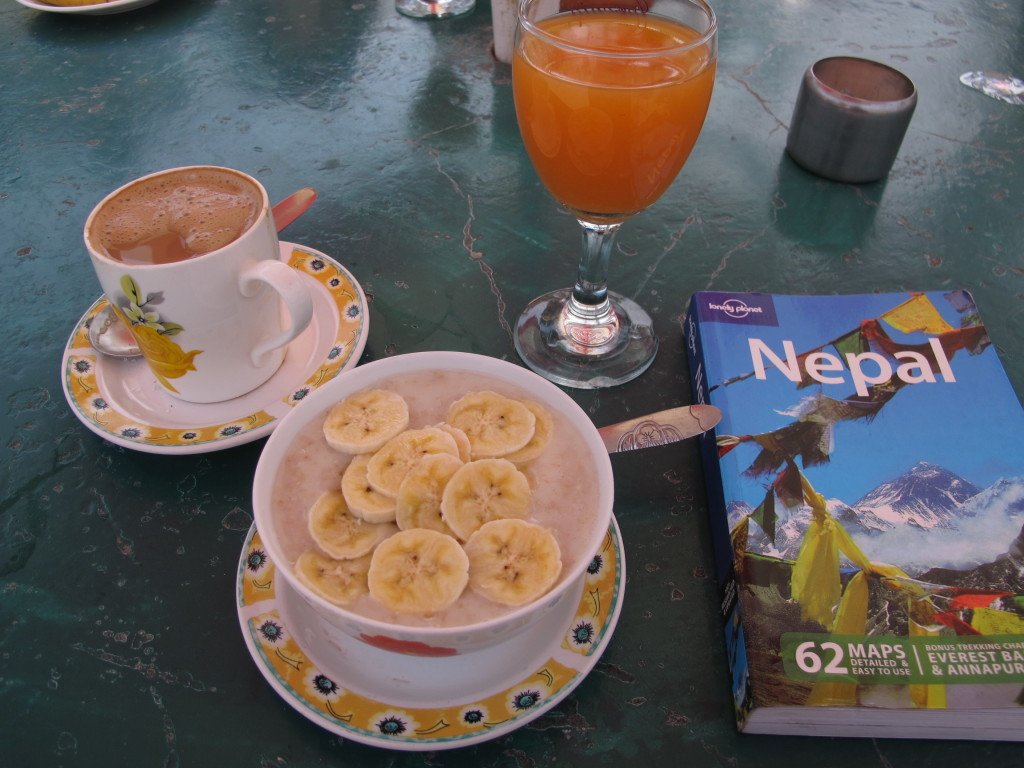 Breakfast in Kathmandu, Nepal
And then – my travel dreams are coming true. My entire life, there has been one country that has always been at the top of my list, the place I could only imagine one day visiting. It has always seemed so magical to me, so peaceful and so enchanting. I really can't believe that I will finally be seeing it. And so after Kathmandu, my mum and I are flying to… Bhutan.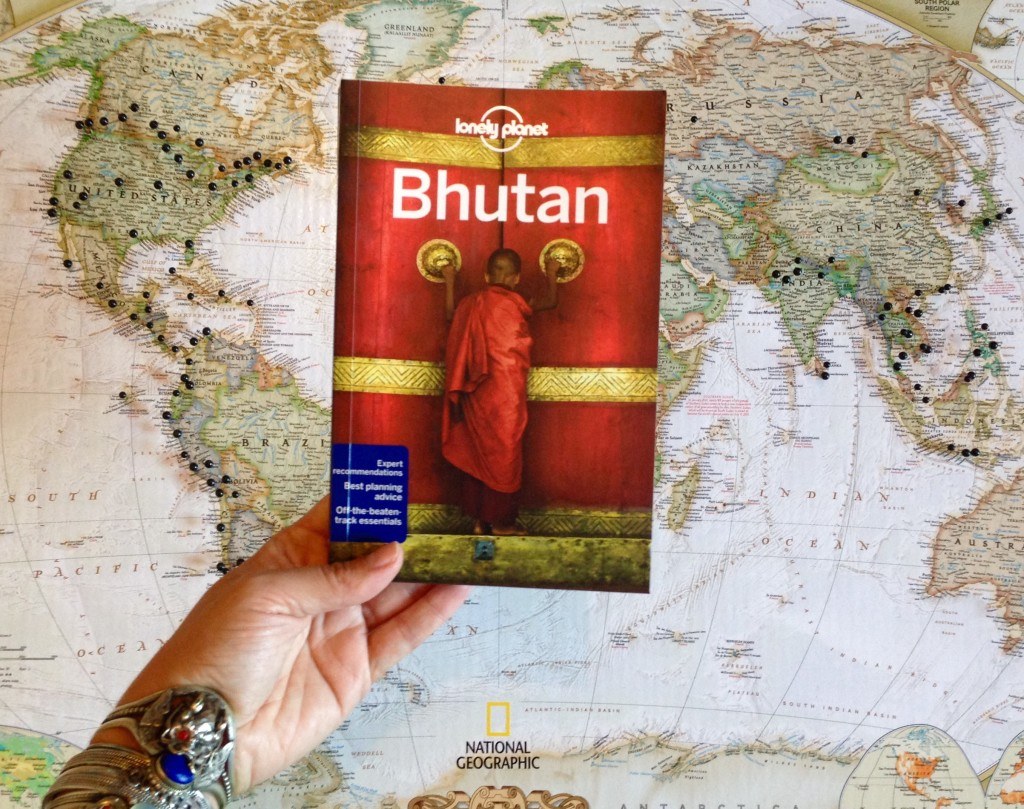 We have eight days in the country, eight incredible days filled with temples and markets and mountains. I don't even know how to write about how much this trip means to me, and I have no idea how I'll put it into words upon my return. As there isn't much written about Bhutan online, at least not from a blogger's perspective, I hope to share how to make this dream a reality.
I am so excited to share these adventures with you  – I plan to take lots of photos and videos while I'm away, and I hope that I can do these beautiful places at least a bit of justice in the posts I'll write when I get back to London.
Oh yeah, but when I get back to London, I'm headed off again… but those plans revealed another day.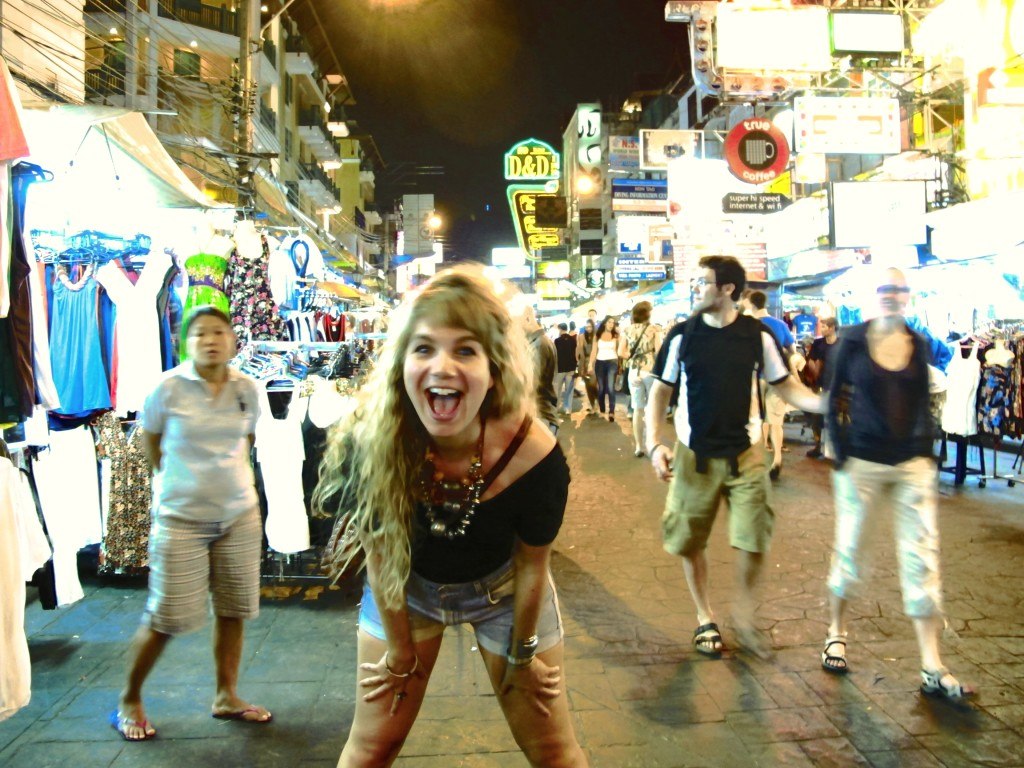 Pretty happy in Bangkok, Thailand
Have you been to any of the places I'll be visiting this autumn: Bangkok, Koh Lanta, Krabi, Chiang Mai, Kathmandu, or Bhutan? I'd love to hear any tips you have!