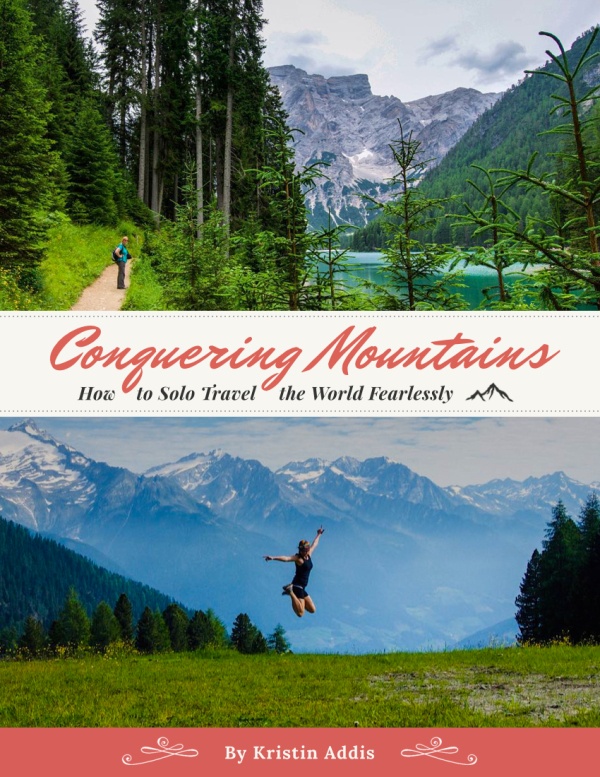 For a long time I didn't really identify as a solo female traveller, for no reason other than I didn't want to be labelled as anything at all. Over the years, however, and especially because of this blog, I have realised that I not only fit that label but I'm proud of it. I mean, even in 2015, it is pretty badass to be a solo traveller. While solo travel can teach you so many things, and can be one of the greatest ways to travel, there's no doubt about it: it can also be fraught with unknowns. For first-time solo travellers, it can be an intimidating, nerve-wracking affair. Hell, I've travelled solo through fifty-odd countries and I still get a bit nervous when arriving in a new place on my own.
While travelling, I've met dozens if not hundreds of other solo female travellers. Through the blogging community, I've also met loads of inspiring women who live the solo travel lifestyle and share their experiences online. One of the women I've met is Kristin Addis, author of Be My Travel Muse, who has travelled on her own for three years. I remember meeting her for the first time – it was at a pub in London two years ago, when she was in town to attend WTM (World Travel Market). We talked about Burning Man and Southeast Asia and she showed me a couple of her gorgeous tattoos. I've since met up with her at a few other blogging events, and we were even both listed on Buzzfeed's recent list of women who will inspire you to travel solo.
A few weeks ago, Kristin emailed me with some very exciting news – she wrote and has just released a book on solo female travel, called Conquering Mountains: How to Solo Travel the World Fearlessly. I had a chance to read the book last week, and I can attest that it is a fantastic resource for women interested in travelling solo, or even for experienced solo travellers.
Because I've been travelling on my own for going on a decade now, I sometimes forget how scared I was when I first started out. I bought about seven different guidebooks on Europe and read every single one back to back. It's hard to believe, but even in 2006, there were very few – if any – travel blogs really covering the nitty-gritty of solo travel. That meant nowhere online to find packing lists, budget tips, or even suggested itineraries. At the end of the day, I had an amazing summer backpacking around Europe, and I figured out most of it as I went along through trial and error. It would have been so helpful to have a book like Conquering Mountains in those days, though, when I didn't know the first thing about travelling on my own. As Kristin writes in the book's introduction, "When I began the process of putting this guide together, I asked myself what exactly I would have wanted to read before taking off of my solo journey three years ago. What I needed the most was reassurance that I would be OK saying goodbye to everything I had ever known and striking off on my own." I totally agree.
In Conquering Mountains, Kristin covers everything from getting over your fears, to preparing to travel, to itineraries and budget planning, to how to make friends while travelling, to how to find work while on the road, and just about everything in between. She provides resources for multiple nationalities on travel insurance, immunisations, keeping in contact with friends and family, working holiday visas, and tons of other concerns… seriously, she has done her research, and it is extremely thorough. She also has a section on other solo female travellers of all ages and backgrounds who are consistently having amazing adventures. As she has interviewed tons of other solo female travel bloggers and women who actually do this on a continuous basis, the book allows you to skip the endless research you might find yourself bogged down by before setting out on your own. I especially liked the section on how travel affects your resume and what to say to naysayers who might want to talk you out of solo and/or longterm travel.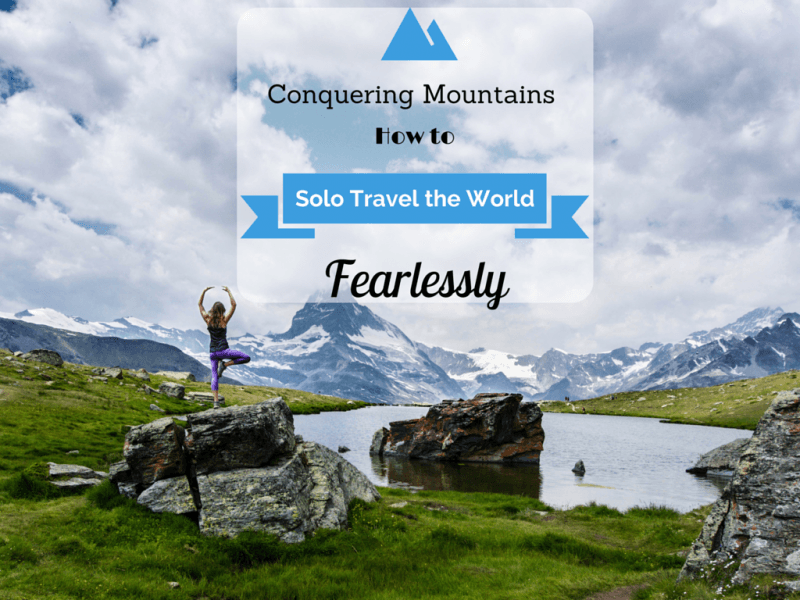 As Kristin writes, "Could someone with so few real-world skills really hitchhike across China, trek for two weeks straight in Nepal, dive to 40 meters, learn how to say 'hello' and 'thank you' in 30+ languages, and see the world completely independently? It turned out that brave girl was inside me all along. It was through solo traveling that I found her." Right on.
As I mentioned, I definitely recommend this book for first-time travellers, or even for experienced travellers; I'll certainly be using it in the future. It's full of great tips from someone who really knows what she's talking about.
To purchase the book, click here.