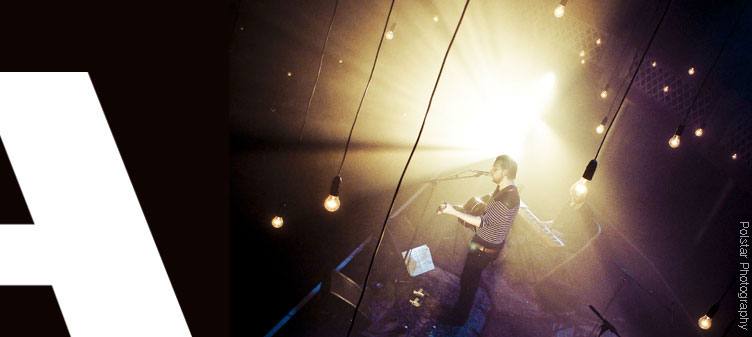 I've often lamented that I don't see enough theatre or live music in London. It's almost as if there's too much choice, and I don't even know where to begin to look for it. Though I tend to go to a show about once a month, I miss the times of my life when I was heavily involved in both the theatre and music scenes. When I was in university in Halifax, Nova Scotia, I used to see a show at least once or twice a week.
Part of the struggle of finding shows to go to in London is the cost. In March I went to see the brilliant The Ruling Class with James McAvoy, but that set me back £60 for a matinee ticket. I tried to go see Photograph 51 with Nicole Kidman, but ultimately decided I'd rather by a Eurostar ticket to Paris with the money it would have cost me. And yes, I know – you shouldn't put a price on art, it would be worth every pound, and what have you – but I simply can't afford to drop that kind of money all the time when I'm constantly saving to travel, and, you know, living in one of the most expensive cities in the world. But just because you can't afford to see a show in London's West End, doesn't mean you can't get involved in the theatre scene in London. There are plenty of venues, playhouses, and festivals that promote affordable theatre. My new favourite? The Albany in South East London.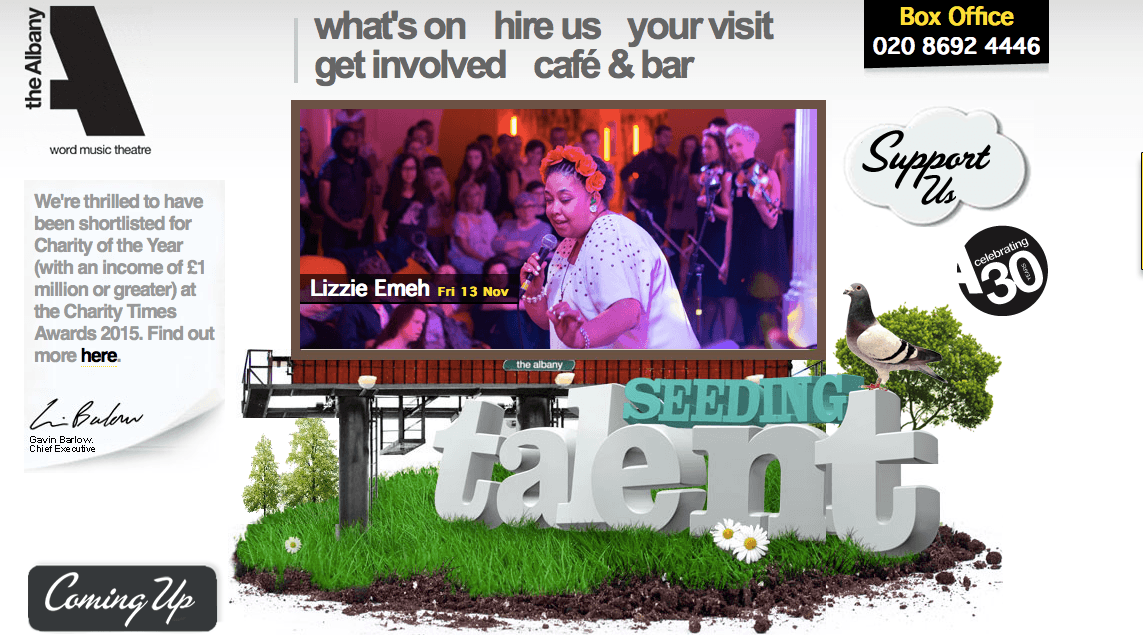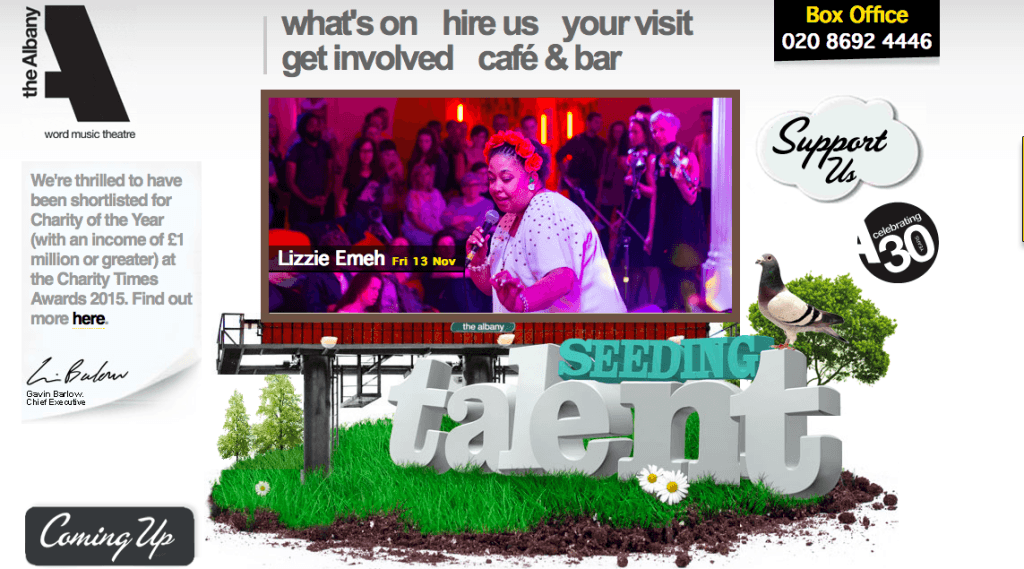 I first heard of The Albany through my friend David, whom I met in our local pub earlier this year. Over a couple of pints he told me about the venue, which has a history stretching back to the nineteenth century. As soon as he told me it focuses on the diversity and creativity of the community, I knew I wanted to attend. A registered charity, they have a long history of championing cultural diversity and supporting the artistic endeavours of the community. As their website states, The Albany has "emerged as a new type of arts venue, very much driven by the cultural diversity and creative mix of South East London. Involving people, through participation and partnerships, is central to our work and is essential to the delivery of our vision." A new hub of performing arts in London, it regularly showcases new talent across theatre, dance, film, and music across all age groups.
I had the chance to visit The Albany a couple of weeks ago, when I went to see the spoken word performance No More Worries. It was unlike any performance I'd seen before, with one man playing the role of many. Best of all, it was about travelling around the UK, which I, of course, loved very much. There's always something really cool happening at The Albany, and I plan to visit a lot more in the future. There are also regular projects and courses to get involved in.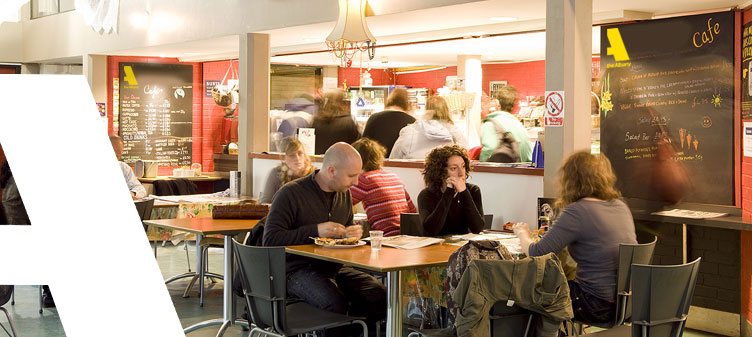 Ultimately, The Albany is the kind of place you know you'll have a great time and see something unique. Not only that, you'll be supporting all of the emerging artists in South East London – I mean, Elvis Costello played his first gig at The Albany, so you never know who you'll discover here. If you're looking for an alternative to London's West End, or want to get involved in a local community either as a Londoner or as a tourist, I can definitely recommend The Albany.
Have you ever been to The Albany? Do you have any other recommendations for theatre alternatives to London's West End?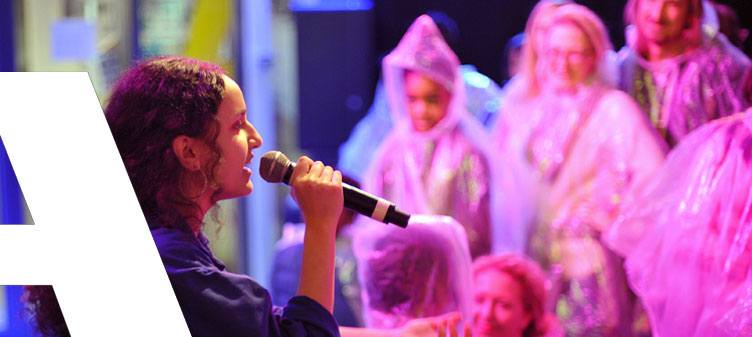 All photos taken from The Albany website
Getting to The Albany is very easy – trains regularly run from London Bridge to Deptford Station, or you can walk from New Cross.