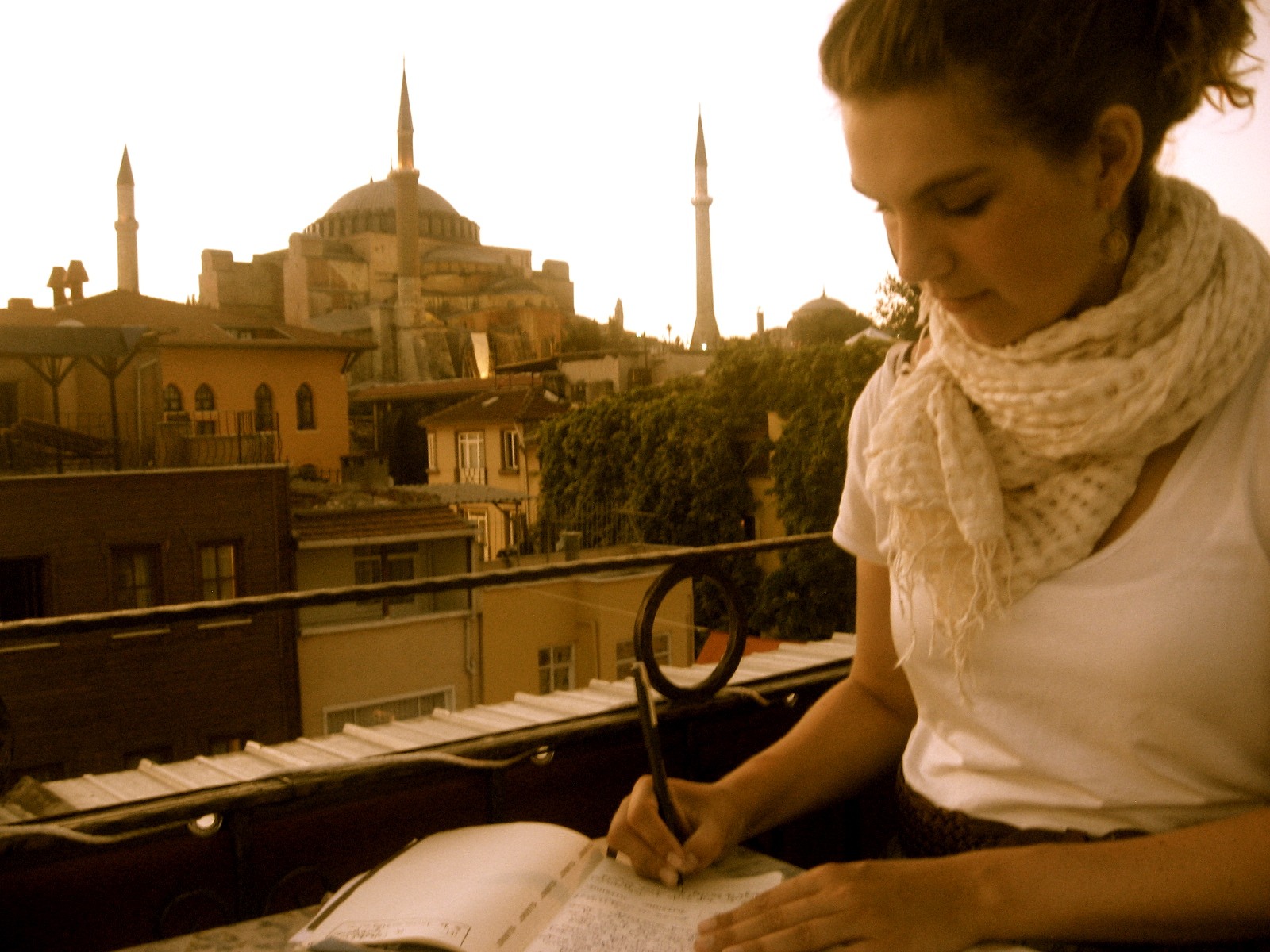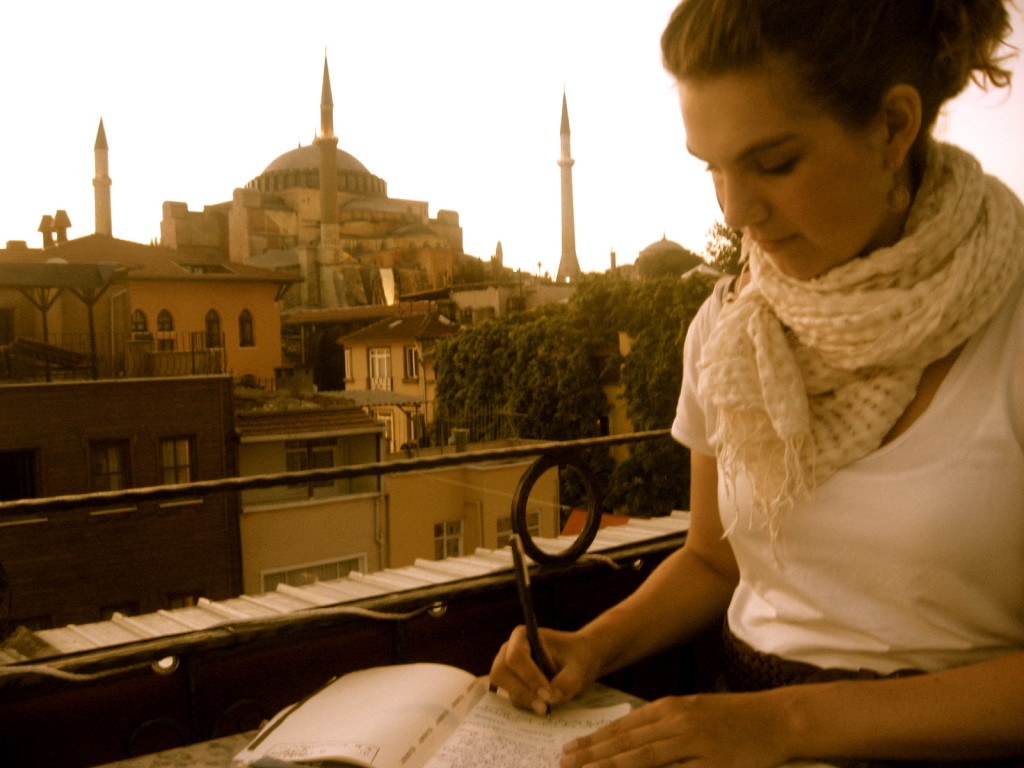 Writing in Istanbul, Turkey
There's really no beating around the bush here, as the title gives it all away. I've alluded to this in the past and openly talk about it with friends and family, but I rarely mention it on this blog or any of my social media. I'm not quite sure why, but I thought it was high time to do it, purely to put it out there. Once it's out there, I can't take it away. I'm writing a book.
I've always loved writing. I went through the natural stages of learning how to write growing up: illustrated children's stories in elementary school, terribly emotional poetry in junior high, attempts at short stories in high school and university. I discovered blogging in 2003, and for the past twelve years I have been writing about life – mostly about a life of travel – on the internet. To be honest, I never thought that many of my blog posts were very good. They were expressions of who I was at the time and, almost more importantly, where I was. Something in the back of my mind always wanted to explore writing more, though, and to see what I was capable of.
At the same time, I always dreamed of doing a master's degree. I value education immensely and I hope to always be learning in some capacity. Two and a half years ago I sat in hostels across South America and scoured the internet for potential graduate degrees in various European cities. The truth was, however, that my heart belonged to London. I needed to find a program that would allow me to live in the city and write full-time. There were plenty of universities and colleges that would allow that, but there was one problem: they all offered creative writing courses… in fiction. I wanted to hone my non-fiction skills, learn how to become a better and more evocative travel writer.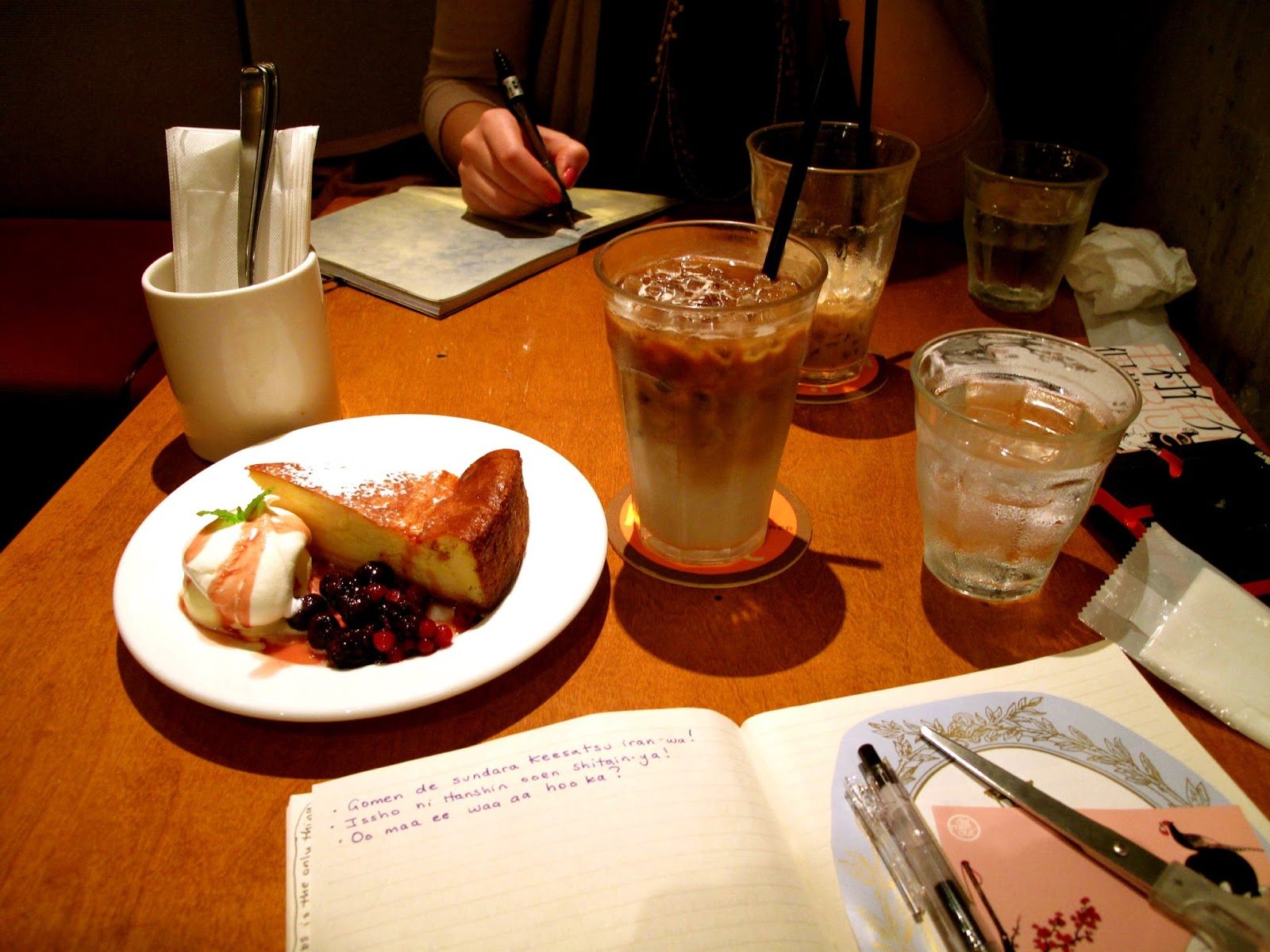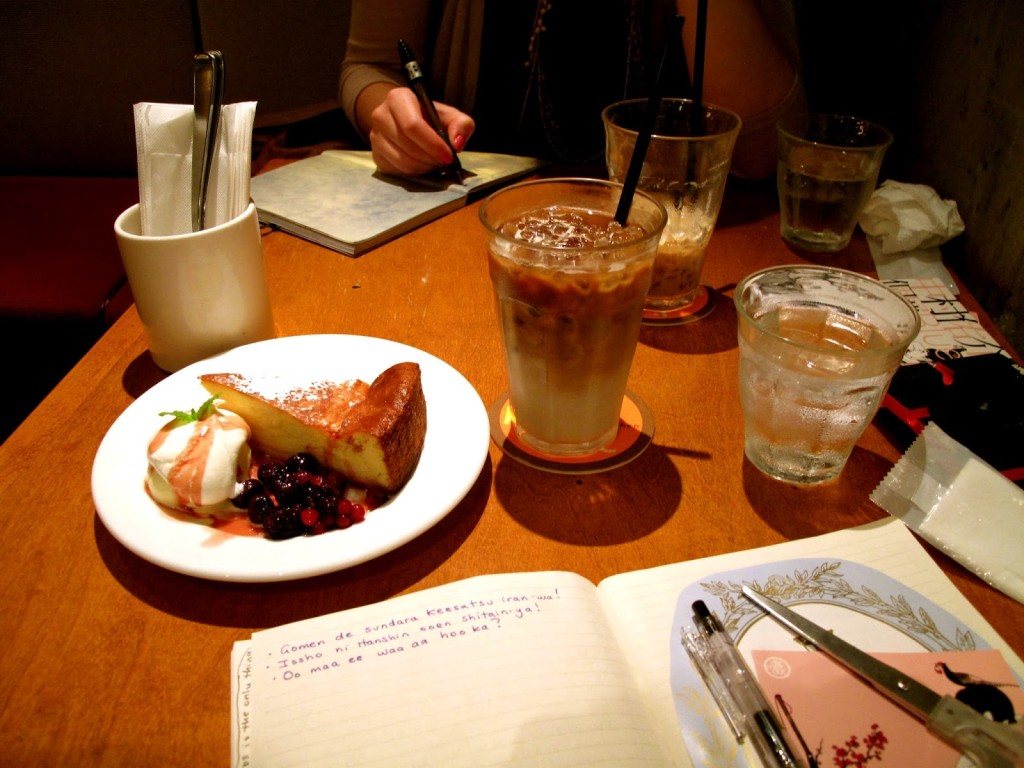 Journalling in Osaka, Japan
And then, on a gloomy day in Chile, I found exactly what I was searching for: a Master's degree in Creative (Non-Fiction) Writing. I turned to Kerri, who was sitting beside me on the hostel lounge's couch.
"Oh my God," I said. "I'm moving to London and I'm going to study writing."
Everything hinged on this one school; I didn't apply anywhere else, and I don't know what I would have done if I wasn't accepted. When I got back to Canada I put together my application – including a few of what I considered my best blog posts – and mailed it off to England. Five days later, I got an email with a request for a Skype interview. I decided to fly to London instead and check it out; my friend Mark had a couch for me to sleep on, and I wanted to see if London really was the place I saw myself living for the next few years.
At the end of my interview, my advisor started talking logistically – when I'd move to London, how I'd get a visa, etc. I stopped her.
"I'm sorry to interrupt, but does this mean I've been accepted?" With her response – yes – a new life in London began to reveal itself. I moved here a few months later, and immediately started the program. A two-year degree, the end goal is to have a book written and ready for agents and publishers to view.
And so, that's what I've been working on. It's been a strange journey so far, with so many of my words slashed and dragged through the mud. I've cried and I've laughed and I've cried some more; I've also made some amazing friends in the small group of women that make up my class. We edit each other's work, encourage each other, and, as one, work together to find our voices and become the best writers we can be. It's finally dawning on me that by this summer I will have the rough draft of my first book. By the autumn I'll have the final(ish) draft. It's a strange and almost euphoric feeling, to know that I will have accomplished something so tangible, so real. On top of that, I've made a career out of writing for big companies and websites, something I could have never predicted as that kid writing fairy tales while sitting on my bed.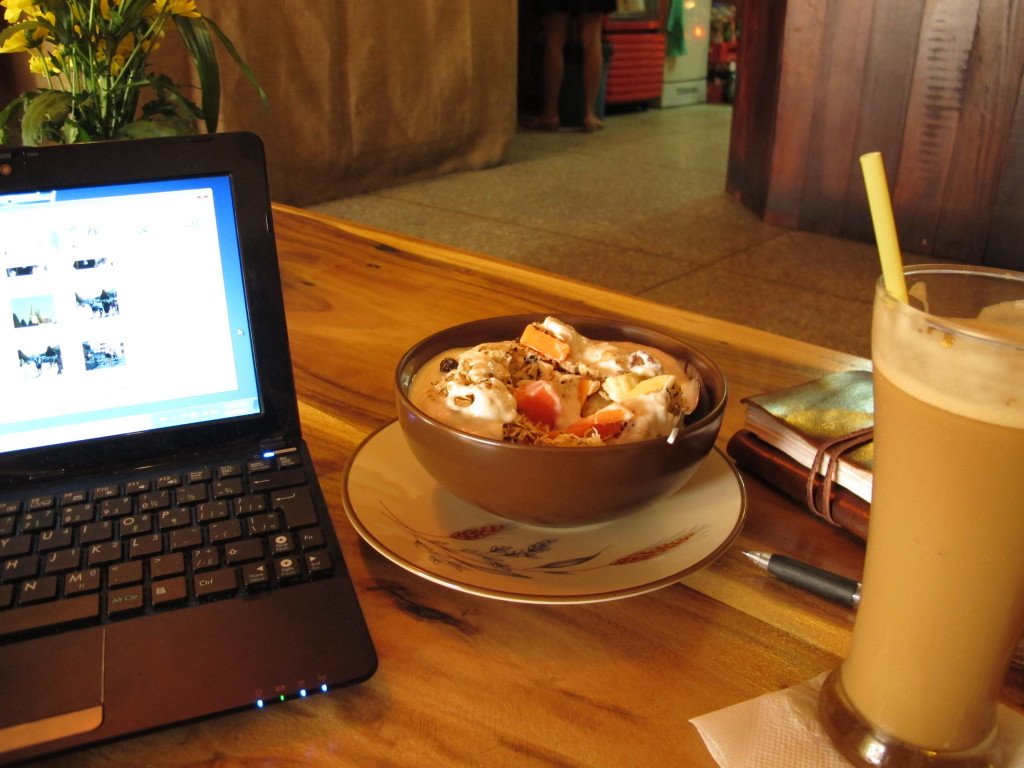 Office space in Bangkok, Thailand
The hardest part of this entire journey was figuring out exactly what I wanted to write about, and why. At the end of the day, the book I'm writing is an examination of wanderlust and why it spurs some of us on so strongly, why it forces us to create lives that are at times difficult and lonely. I'm writing about the addictive power of a plane ticket and a new view of the world, of the moments when you're sitting on a beach watching the sun dip below the water and everything is just perfect. If you've read this blog for a little while, you know that I have a series called "The Last Time I Saw You" – if you like that series, you'll probably like the style/structure of the book. Stories like the one about my grandmother, or the one to my ex-boyfriend, or the one with Kerri, or the one with the random backpacker, or the one where I thought I fell in love in Guatemala, or the one in India, are all good examples of what the book will hold.
There's still a lot of hard work to do. I mean, I still have to write the rest of the damn thing, and edit all of the words I already have. I've mentioned before that my mum is an author; she has been an endless well of inspiration and advice, and I'm so grateful for her in so many ways. Thankfully I have a lot of other wonderful people in my life to help, and I have to admit that having such an incredible community from this blog is a constant means of encouragement and support for me. Writing this book is the main reason I've decided to not travel as much as I usually do this year… it's a whole different adventure, one I'm just as excited about.
So there you have it. That's it. I just wanted to put it here, on this blog, where so many bits of my life have already been written and put into the ether. Now this is here, too. I guess I had better get writing.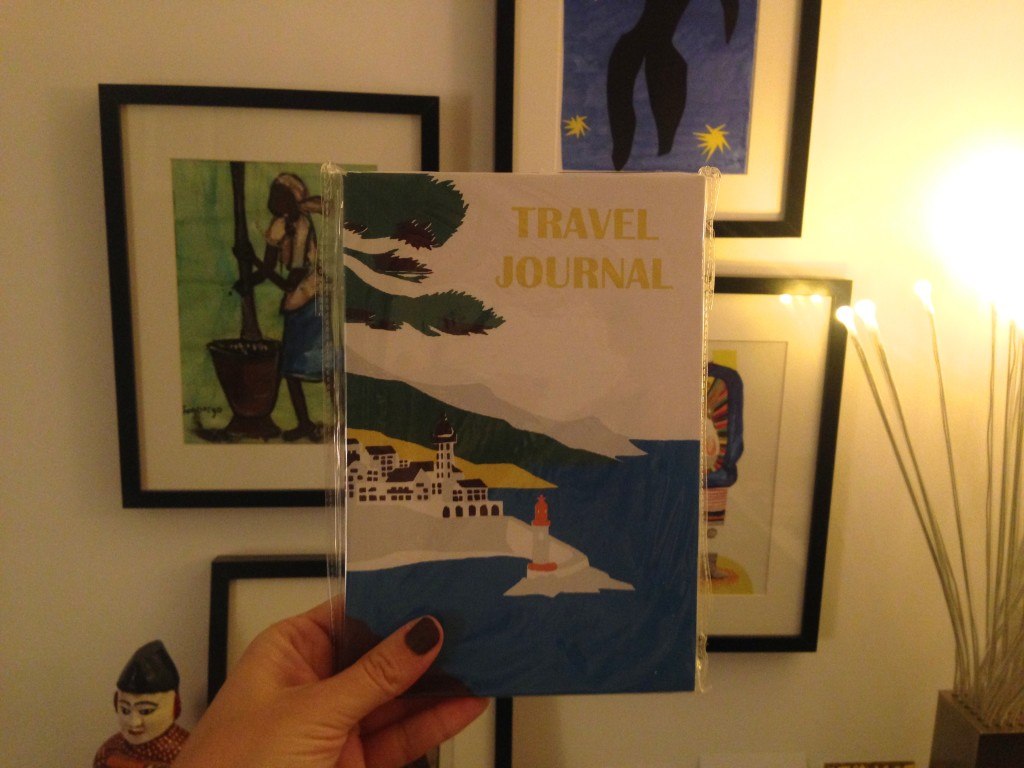 I believe journals are great for getting down your thoughts, random as they may be… so I'm giving away this travel journal and a few other surprises. All you have to do is comment on this post to be entered (I'll choose one comment at random by Friday, February 27th).
Have you ever written or considering writing a book? Would you… *cough cough* be interested in reading the book I'm writing?