I'm sorry to write another post about blogging so soon (seriously, I think I got carpal tunnel writing that post) but this is just to introduce you to the BlogStock festival that is happening this September 4th-6th in the UK.
And if you're like, "What in the hell is a blogging festival?", then never fear: I am here to tell you.
BlogStock is run by the Traverse team, an organisation that hosts terrific travel blogging conferences every year in the UK and as well as the fabulously boozy Traverse Mingle that happens annually in London before WTM (World Travel Market, one of the biggest travel trade shows in the world). This year will be the second year for BlogStock, and if you're interested in blogging of any kind, not just travel blogging, I do recommend attending. BlogStock, according to their website, is "a place for pioneering new bloggers, established veterans, vloggers, YouTubers, foodies, tech-heads, travel addicts, and social media junkies to meet, learn, experience, and party". Located in Aldenham Country Park in London (a small trek from Central London), attendees can camp on the grounds or stay nearby. During the day, sessions will be held on all kind of topics relating to blogging and social media, and at night, well, I will say this: bloggers know how to party. Something about being stuck behind a computer all day turns us into party animals, or something.
I attended last year on behalf of my job at Expedia, and I had a great time attending the talks, meeting new people, and hanging out with my friends. BlogStock 2014 got rave reviews – just check out this list for inspiration. And this year, for BlogStock 2015… I'm speaking at the festival!


I tried to be funny in my bio. I'm not sure that it worked.
My session, which will be held in a tipi (yes, a tipi), is called Stop Waiting For Your Muse: How to Actually Turn Your Blog into a Book. As you may know, for the past year I've been writing a book as part of my master's degree. While this blog was an important starting point for the book, it's foolish to think that you can just copy and paste blog posts into Microsoft Word and poof! Your book will be done. Writing a blog and writing a book are two very different things, and in this session I will go through the steps to take to actually finish that book you've been telling everyone you're writing. As it says on the website:
"It might seem that writing a book is relatively easy if you're a blogger; we already have, of course, a blog full of words in our arsenal. Actually sitting down to turn those posts into an entertaining, logical, and meaningful book is not as easy as one may think, however. In this session Brenna Holeman will talk about her own struggles and breakthroughs with writing a book, highlighting the steps necessary from day one. Planning, scheduling, writing, editing, finding resources, and how to approach agents and publishers will all be touched upon.
What you get: Plenty of new tips, techniques and motivation to publish your own book thanks to your blog!"
I'm really excited to be going back to BlogStock this year, not only as a speaker, but as an attendee. I always learn so much from blogging events, even if that's just what other bloggers are doing in the industry. My favourite part, however, is always the networking. Whether you're brand new to blogging or you've been around for years, I think we can agree that hanging out in the sunshine with a few beers while we talk about what we love sounds pretty damn good. Oh, and for those who don't know anyone: don't worry. It's super easy to make friends at these kind of events. When I moved to London I knew only one or two bloggers and I quickly made a ton of friends in the community. And hey, you know me! Come and say hello.
If you are thinking of purchasing a ticket for the weekend, here's one last incentive; I have a discount code that will give you 15% off the price. The code is TBS15. You can click this link to buy a ticket.
If you enter this competition before August 18th, you have a chance to win a VIP guest pass to BlogStock!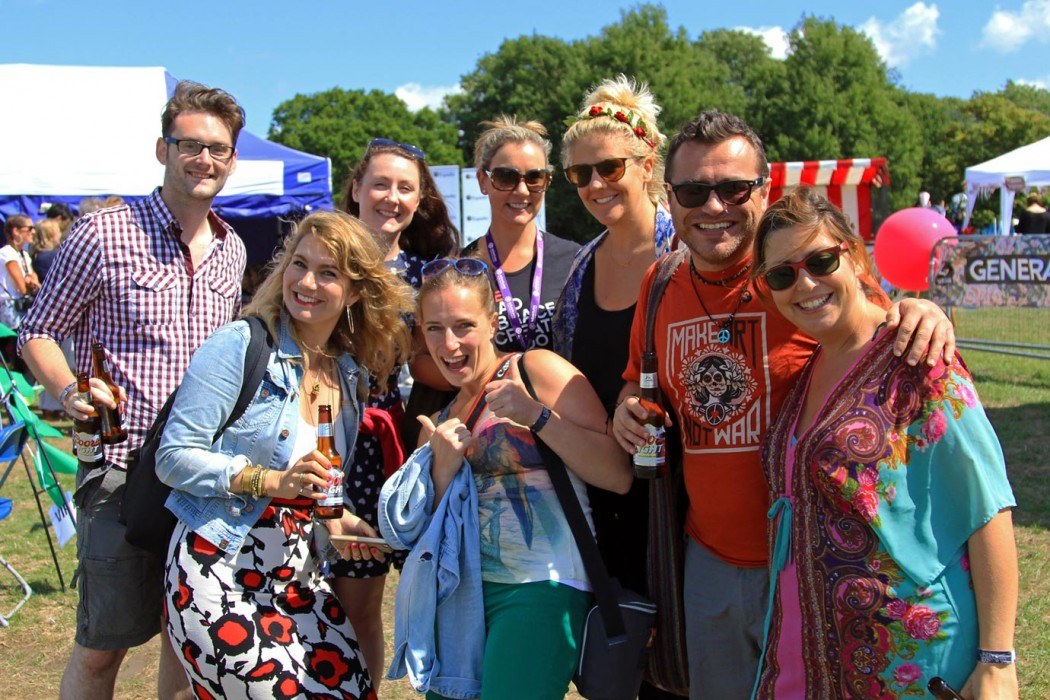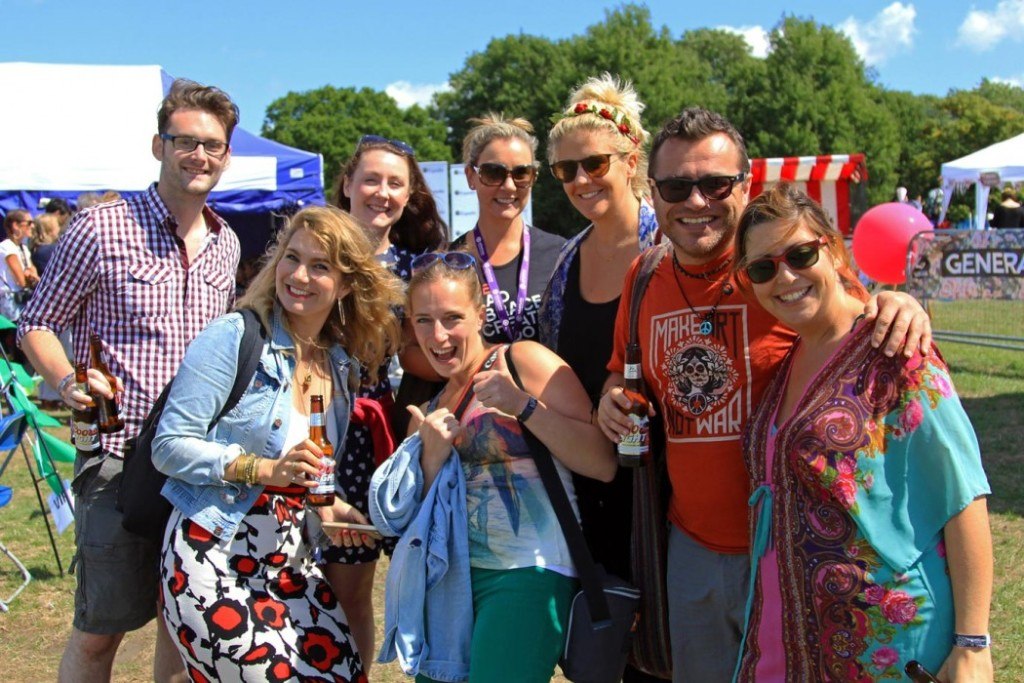 Photo from A Brit and A Broad, where you can see lots of other fun photos from last year's festival
So… am I going to see you there? Does Blogstock appeal to you? Why or why not?