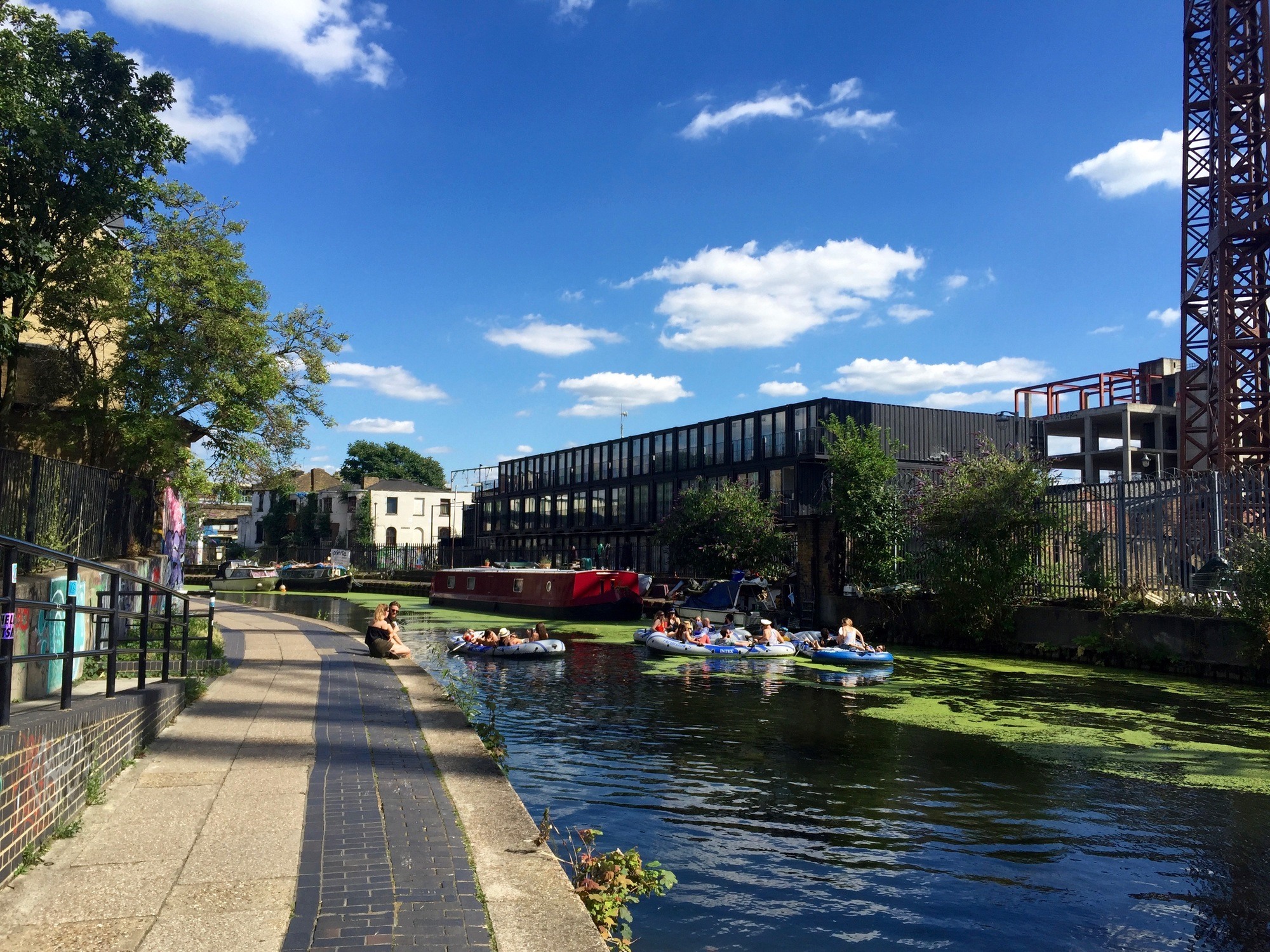 "Good God, woman," you must be saying to yourself right now. "What is it with all the blog posts about blogging these days?"
I know. And I'm sorry. This year I've already published Every Single Thing I Know About Social Media, Everything Single Thing I Know About Instagram, and, my personal favourite, When Did Travel Blogging Get So Boring? I always hear that you shouldn't write about blogging that much on your blog, because it only appeals to a certain audience, but then I also think of my own advice, which is… do whatever the hell you want, because the day that I start ignoring my gut instincts to write what I want and instead try to conform to what I'm told in an overpriced blogging course is the day that this blog will die a slow, keyword-stuffed death.
And in all of those posts I've written about blogging, I repeat the same thing over and over again: no matter what, you have to feel good about your blog. You have to feel good about the content you're creating, the message you're sending, and the way that you feel about what you're producing. You have to feel that you're staying true to yourself and not endlessly comparing your work to somebody else's work.
Most days, I feel this. Most days, I love what I've worked so hard to achieve and the business plans I have for the future. Most days – scratch that, every day – I feel fantastic about the supportive community of people surrounding this blog. Most days I cannot believe that this is my job, and that people will invite me to places like Antigua and Barbuda because of it. Most days I am filled with gratitude and happiness. Most days I love this blog, I love blogging, and I'm really proud of the content I'm creating.
But some days… days like today… GODDAMN IT. I FEEL SO BAD ABOUT MY BLOG.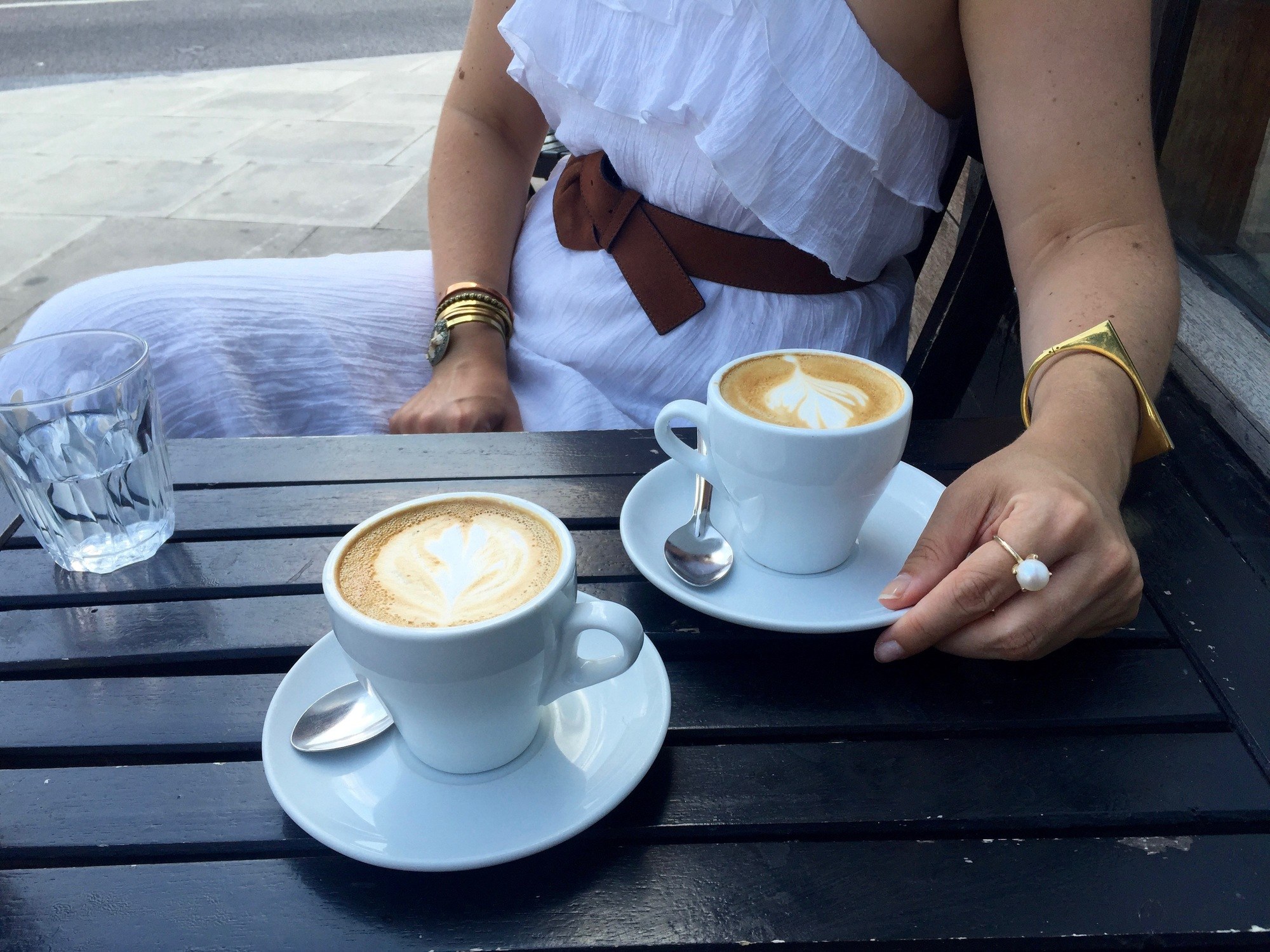 Here are some reasons why I felt bad about my blog today:
-the design is outdated and clunky and I've never been totally happy with it
-I need to find a new designer, which takes tons of time… and OH MY GOD, it costs how much?!
-wait, when I find someone to design it, I still need to find someone to develop it? And that's… how much?! *shakes fist to sky*
-and in order for my new design to work the way I want it to, I need to go back and re-tag every single blog post I've ever published? OK then. I'll do that for all of them… all 758 of them
-a good majority of my blog posts were never optimised for SEO, meaning they are just floating around on page 72 of Google and potentially weighing down my blog
-someone just emailed me to tell me they found 404 errors on my site
-someone just emailed me to tell me they can't access my blog from Facebook
-someone just emailed me to tell me they can't read my posts in their email
-all of my photos on my blog need resizing. All of them… all 7,000+ of them
-I have never done H1, H2, or H3 headings in a blog post. Wait, what are those again? Asking for a friend
-all of my posts pre-2013 need reformatting, which seems like a really fun job that won't require multiple bottles of whisky to get through. Side note: is it inappropriate to deliberately seek out a boyfriend in IT or computer programming? Like, a travel videographer would be hot and all, but what I really need is someone who knows how to speak binary code to me, you know what I'm saying?
–my Instagram is at a standstill because I am just flooded by hoards of follow/unfollowers every day and WHAT THE HELL, IS THERE A NEW ALGORITHM alsdjflasjdfkaj
-I know, I know, I need to get onto that whole newsletter thing
-I know, I know, I need to get onto that whole affiliate thing
-I know, I know, I need to get onto that whole Pinterest thing
-my Yoast plug-in is telling me not to start consecutive sentences with the same words. I know, I know, but SUCK IT, YOAST, this is how I write!!
-my Facebook community is growing… yay!… but oh God, here come the trolls and the plague of inane, ignorant comments
-I need a new camera because I need to take better photos, because I will NOT go to Kenya, Rwanda, Uganda, and Tanzania without having a good camera and adequate lenses. Wait… a good mirrorless camera with extra lenses costs how much?!
–editing my book (again) is really, really hard and I have almost convinced myself I'm the worst writer alive, but then I remember the Twilight series exists and Stephenie Meyer made crazy good money, so I try to keep going
-my email inbox is out of control, and people will not stop emailing me to a) ask me to hawk car insurance and eye cream and their brand new app that is "totally unlike any other app out there" despite me receiving four emails a day about similar apps or b) call me Breanna or Brenda, tell me that they just found my blog today, and then ask me to help them plan a huge round-the-world trip
-I really need a Pinterest VA, don't I? Or do I? Would I ever be able to hire someone to help out on this blog or would I be a horrible micro-manager? Wait, is my succulent dying? It looks kinda dead. Have I been worrying about hiring a Pinterest VA for so long that I let my plant die??
-I am currently not broke, but what if I get broke? Have I really been "leaving money on the table" all this time, as every single affiliate course tells me? I mean, I'm planning a trip to Africa this summer, which, wait… it costs how much?! *faints* (to be fair, I really don't have to stay at Giraffe Manor, but c'mon… I also kind of have to stay at Giraffe Manor)
-no seriously, this blog design is killing me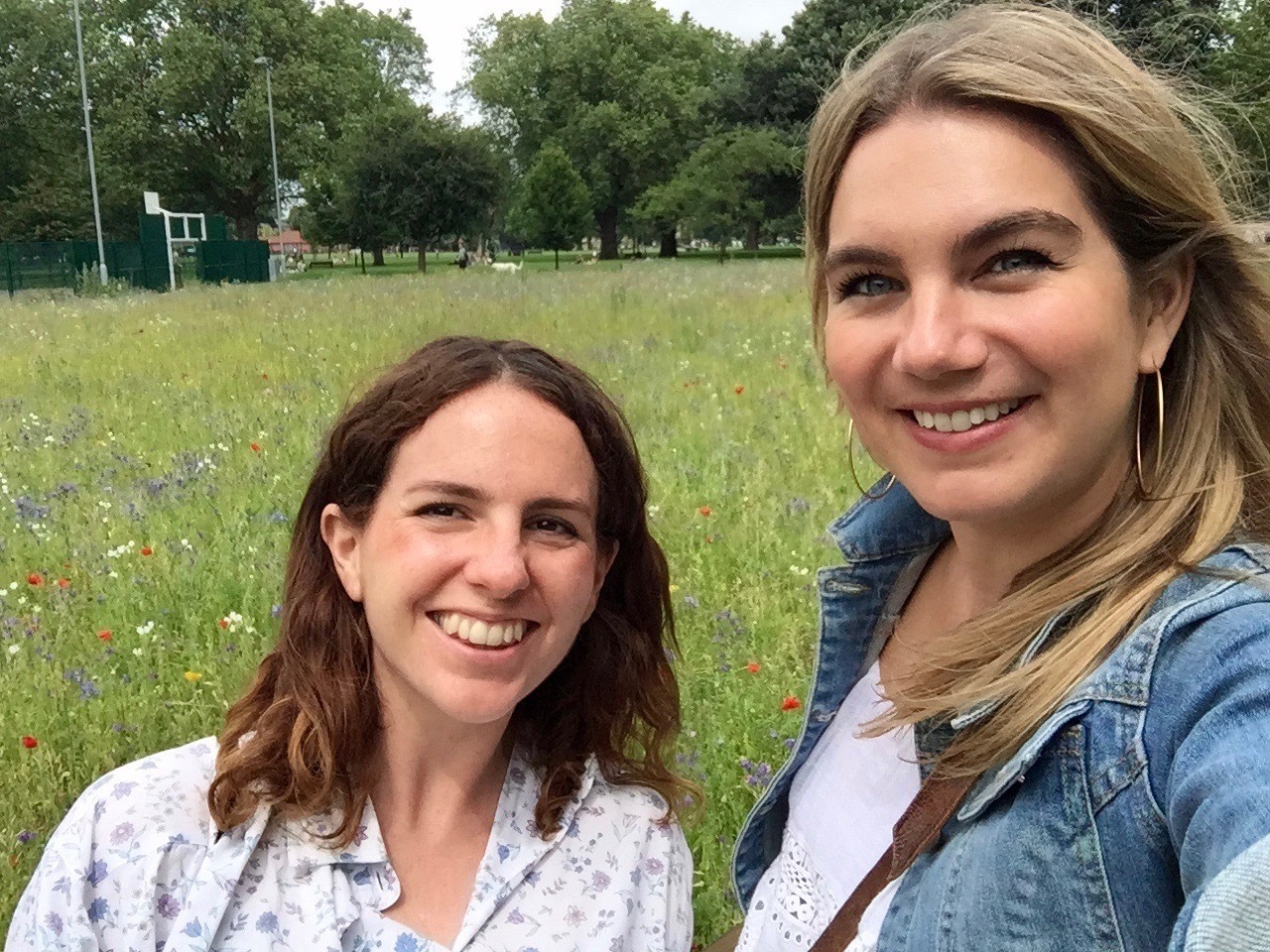 With Victoria in London Fields on a beautiful summer's day last year. All of the photos in this post are from that time, because it's a good memory, and because I never know which photos to put in a post about blogging. I mean – there's only so many photos you can post of a laptop and a stylish agenda, you know? This is also something I feel bad about – that I don't want to use stock photography but that I never seem to have the right photos for posts like this. 
This post is not to complain, however. What I really wanted in writing this post is to show that feeling bad about your blog once in a while – hey, feeling bad about anything you do once in a while, no matter how talented or successful you are – is part of being human. Trust me, whenever I get together with other bloggers, even ones who have apparently "made it", we always talk about the things on our blogs or social media that are annoying us, or things we need to do next. Everybody has something they need to work on or fix or learn. That's the thing with this industry, or any industry, for that matter: you will forever be growing, learning, changing, and figuring out how to run your business even better. That's why the most successful people are those who have learned to adapt, those who are open to new ideas, and those who work the hardest.
Most days, I feel bloody amazing about this blog and the career it has given me. But some days, I feel like it's the shittiest, ugliest, clunkiest blog on the block. No matter what I do, however, even if I fix all those errors and get a new design and figure out how to block out the trolls and finally snag a date with that hot IT guy (I legitimately have my eye on one right now), I will still feel like that from time to time. You hear this from even the most successful people in the world – fear of failure and worries about inadequacy can actually drive ambition and make you work harder. The people who pretend it's super easy and always rainbows and unicorns? They're lying. Everyone feels bad once in a while; it's just part of the human condition. Nobody has it all figured out… nobody.
I know I could just sit here and try to forget all those things that are plaguing me and watch another episode of Forensic Files (hint: it's always the husband/wife/boyfriend/girlfriend), but I also know that that won't solve any of my problems (although I do now know the difference between medium-velocity blood splatter and high-velocity blood splatter). Instead, I need to shake myself out of it, tackle my issues one at a time, and not lose sight of what really matters to me.
Today, yes, I feel bad about my blog. But tomorrow is a whole new day.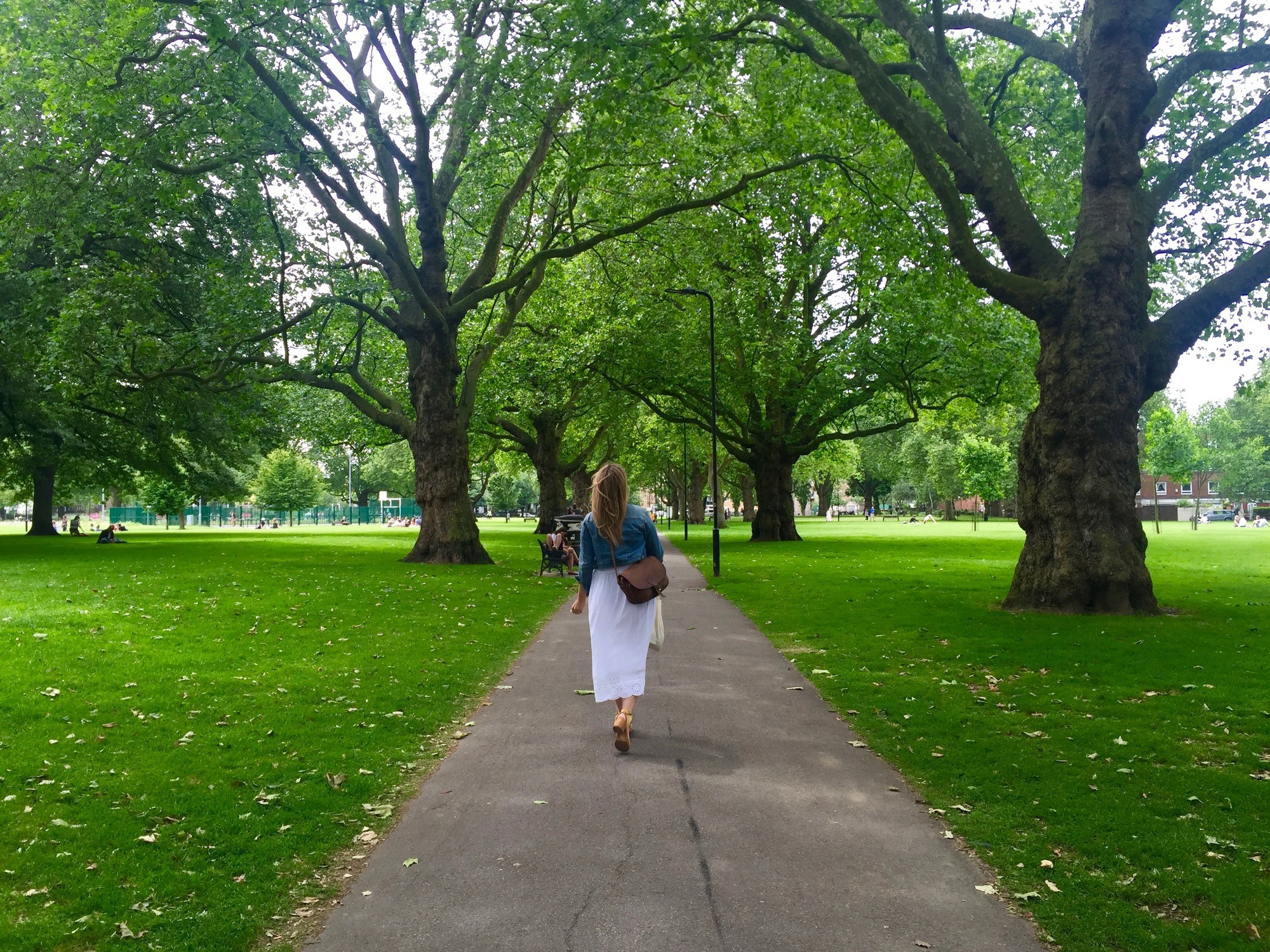 Have you ever felt bad about your blog or about something else that usually makes you quite happy?