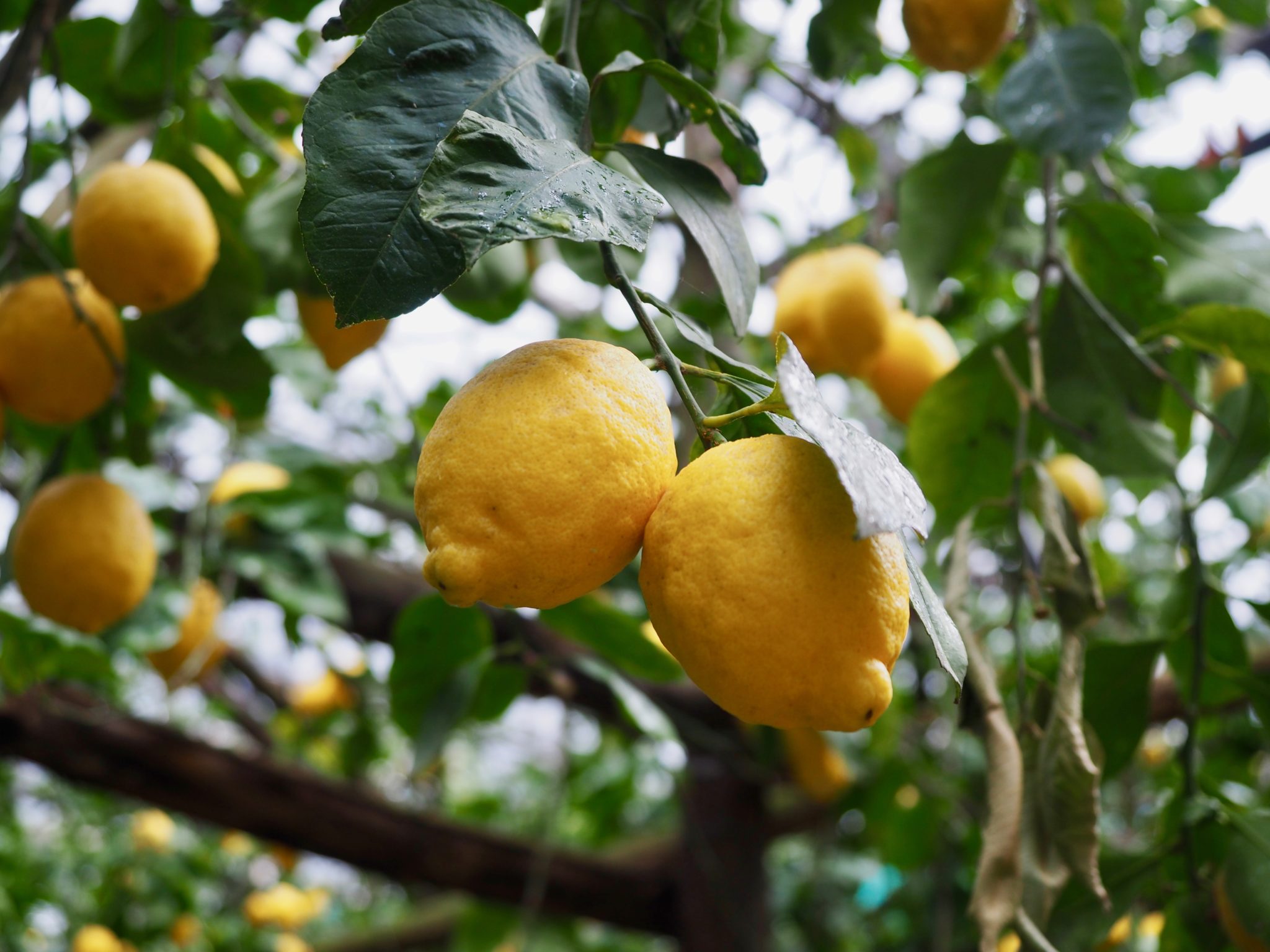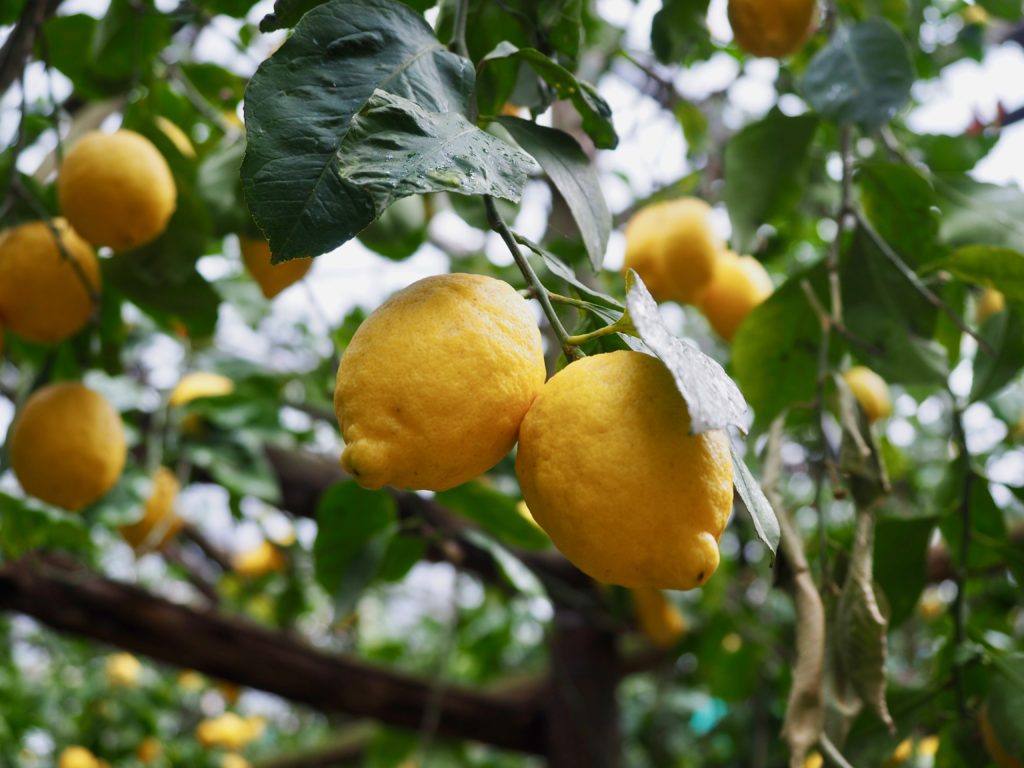 In a recent blog post called "Here Are All the Things I Haven't Accomplished this Year in Self-Isolation", I reflected on all the yoga I didn't do. All the canning, the crafts, the reading and the writing I thought I'd tackle and then just… didn't. The one thing I did do consistently… other than watch TV, eat two-bite brownies, and watch IG reels of cute dogs? Make Limoncello. That's right, I learned how to make Limoncello at home.
And while I'd happily accept all the accolades for this and let you believe that I was some sort of master distiller, I have a secret: making Limoncello is extremely easy. It's so easy that I'm shocked I didn't do it earlier in life, because I absolutely love Limoncello.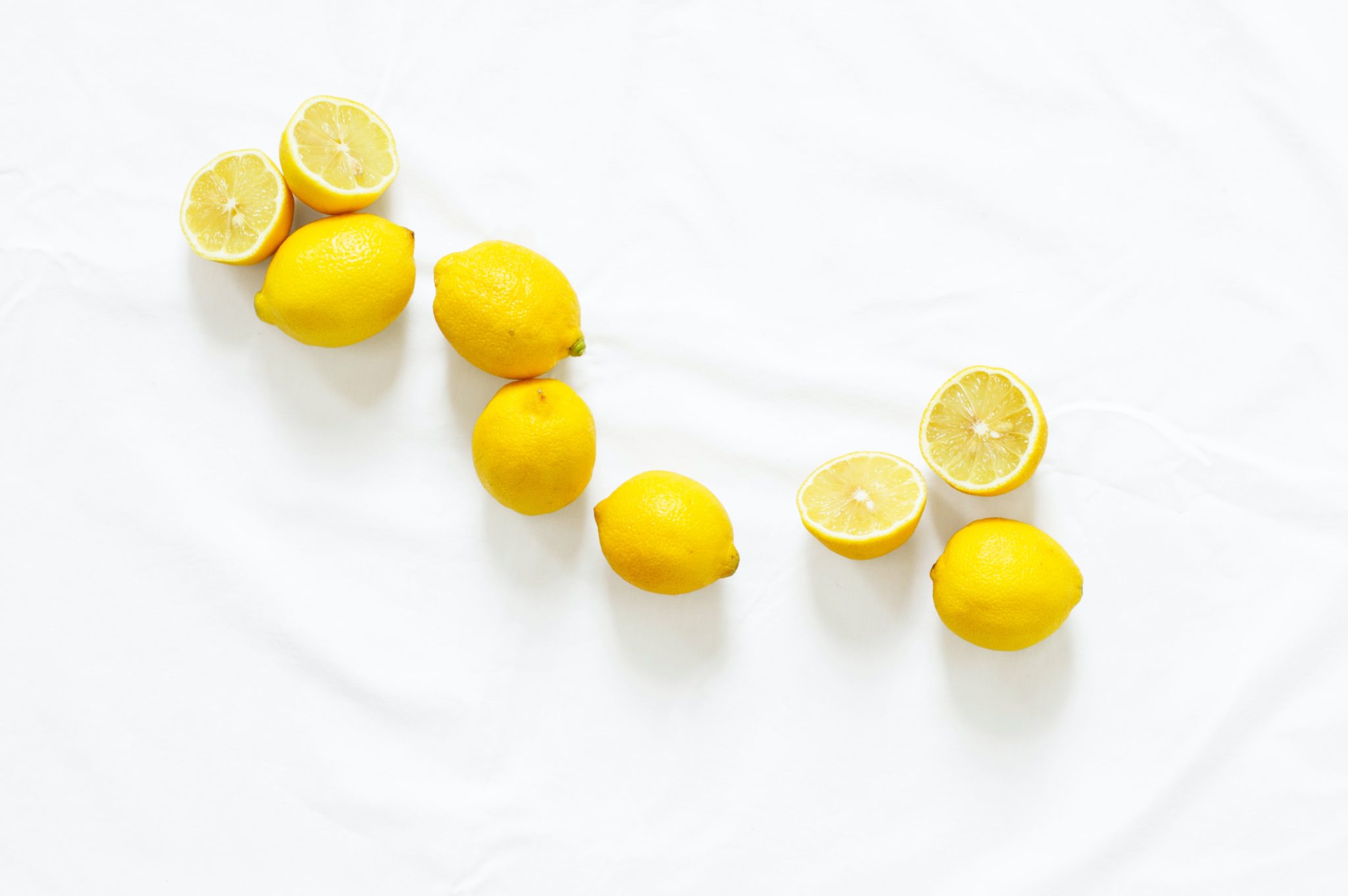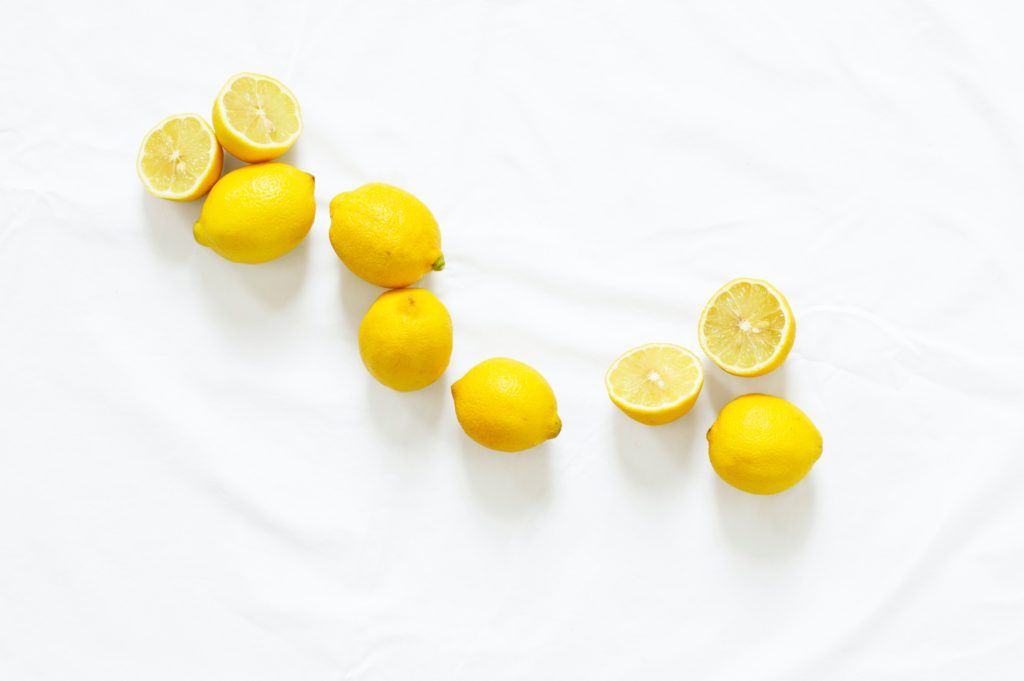 One of my fondest memories from travelling is visiting a family-run lemon orchard near Sorrento in southern Italy last year; their Limoncello was some of the freshest, most flavourful I've ever tasted, and it's also where I learned how easy it is to make the liqueur. Limoncello is indeed famous in southern Italy, where some of the world's best lemons are grown; think the Gulf of Naples, the Amalfi Coast, the Sorrentine Peninsula, and the islands of Capri, Procida, and Ischia.
What is Limoncello, you may be asking? It's a lemon liqueur from Italy, usually served chilled and consumed after dinner as a digestif. The beautiful yellow colour and fresh lemony flavour make it such a fun and delicious beverage to have on hand.
And while I love drinking Limoncello in this traditional way, I also love drinking it, well, ANY time of day, especially in the summer. You can also make cocktails from it, my favourite being a Limoncello spritz (basically just Limoncello and Prosecco, so similar to an Aperol spritz).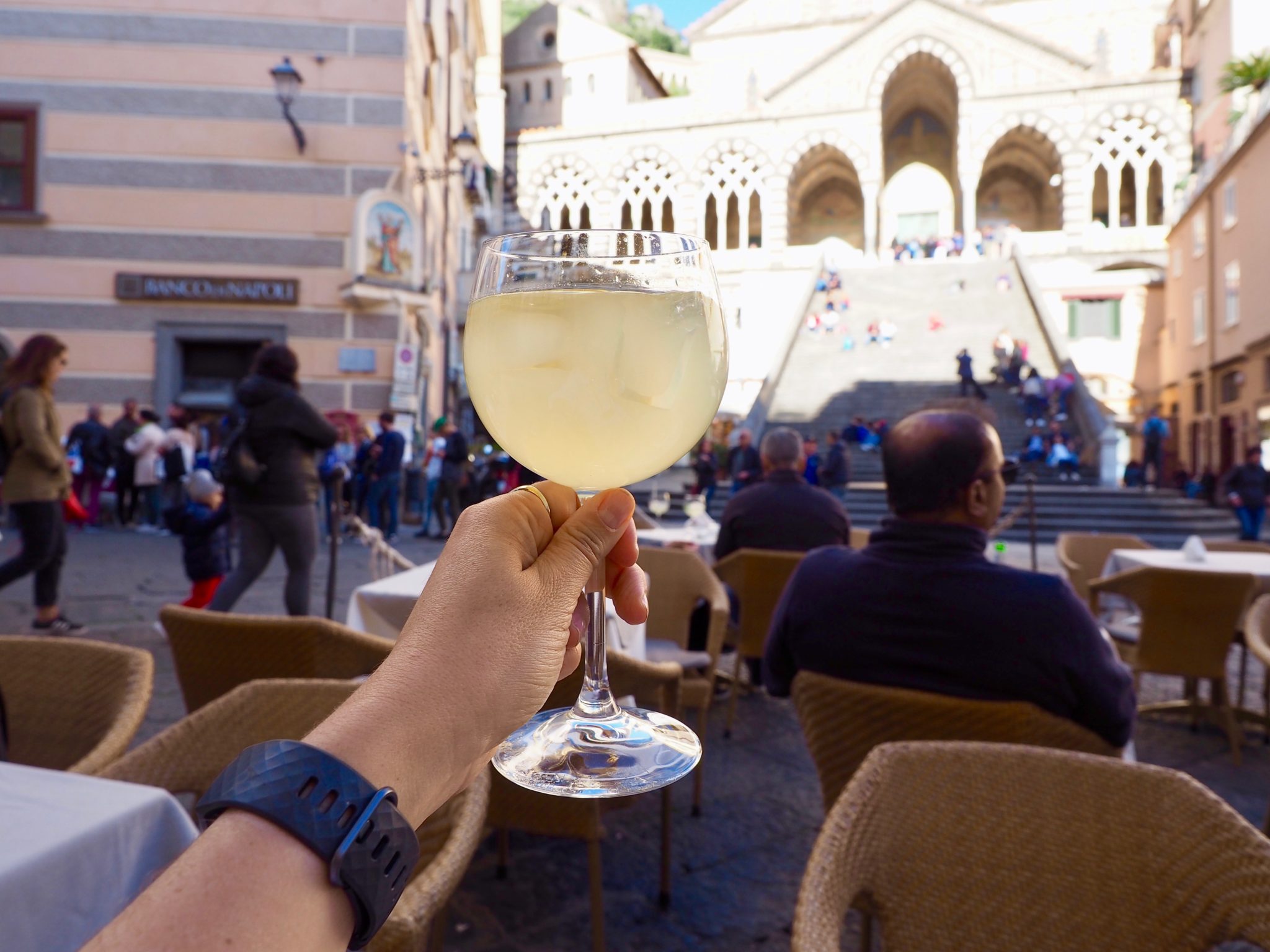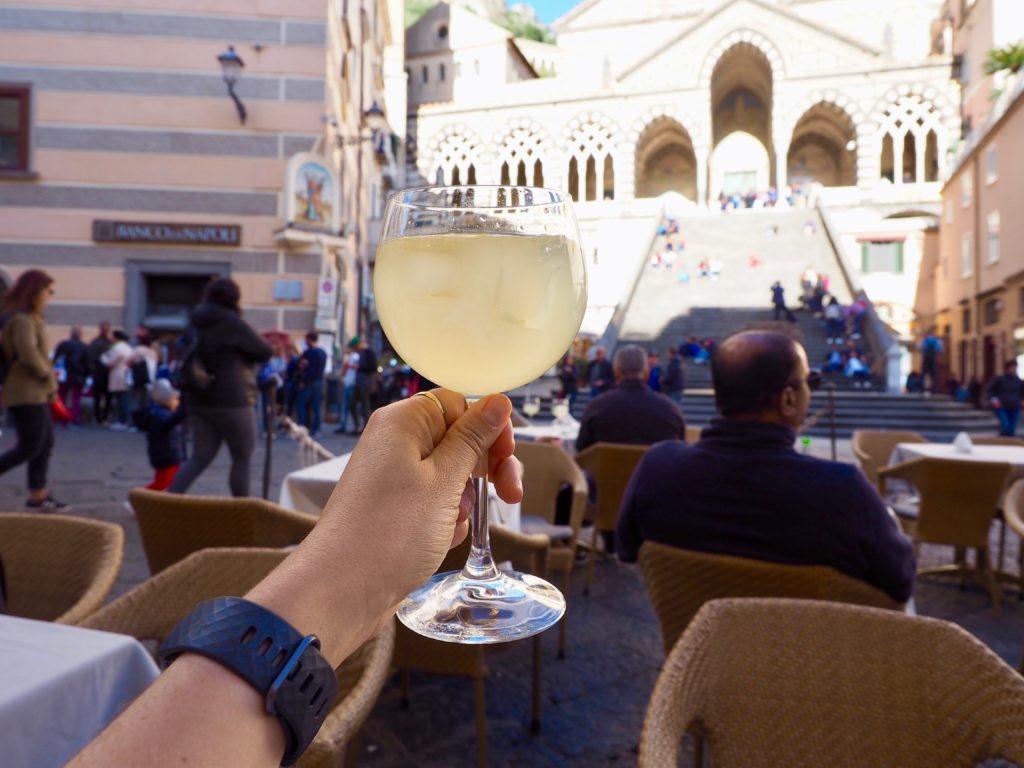 Limoncello can be incredibly sweet, highly tart, and everything in between. The best part of making limoncello is that you get to decide the ultimate flavour. I prefer mine to be a bit sweeter, but at the end of the day, you get to choose your perfect mix.
So you know what it is, you know that it's easy to make, but what you may not know is that homemade Limoncello is a surefire way to impress. I'm telling you, once I got the hang of it, I ended up dropping off bottles as 2020 lockdown gifts to friends and family, and everyone had the same reaction: "You MADE this?!" If you're looking for a great homemade gift to give, I'd definitely recommend it. Just make sure to plan for at least five days for the infusing process!
So without further ado, here's how to make Limoncello at home.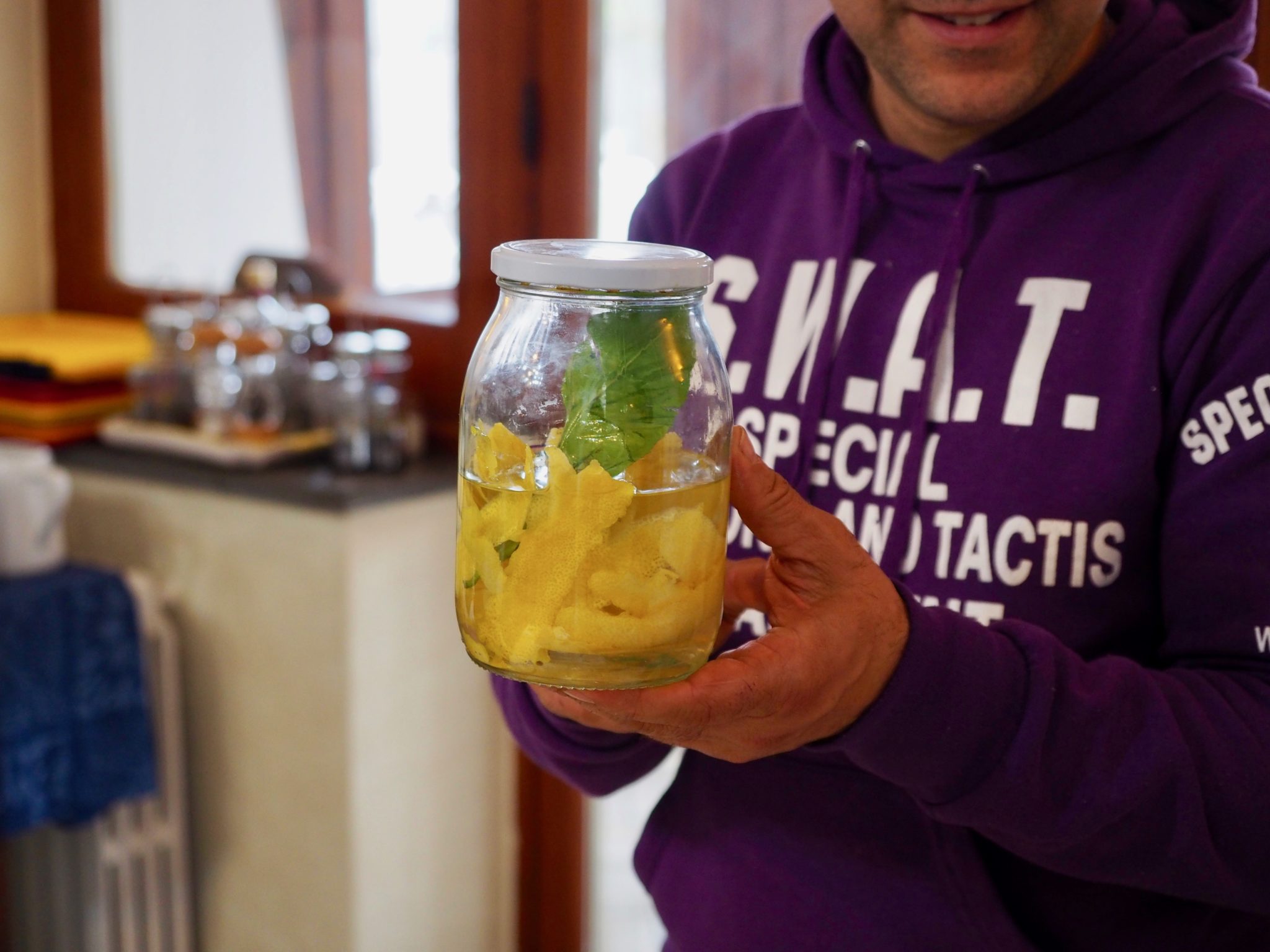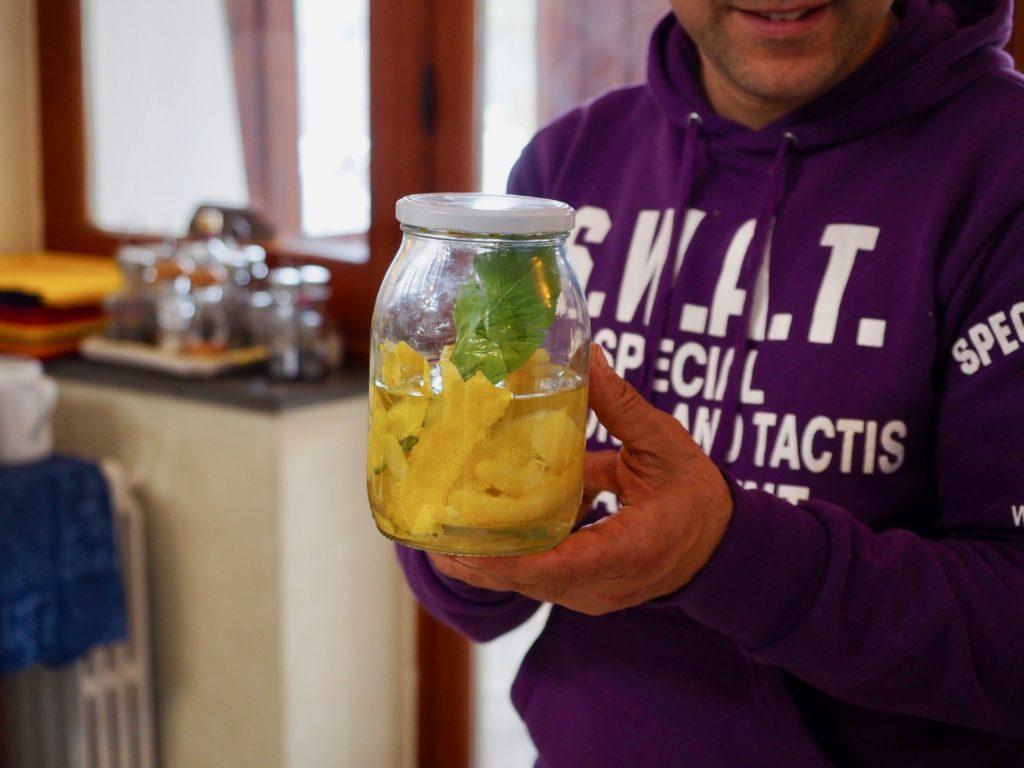 What you'll need to make Limoncello:
Unlike trying to distill your own spirits or make your own wine or beer at home, Limoncello doesn't need any bells or whistles. All you really need are some lemons, a strong vodka, simple syrup, a Tupperware container, and a couple of bottles for storage. Specifically, you'll need:
-10-12 lemons. These need to be organic, since we're using the peels, not the lemon itself. That means that whatever is on the peel of the lemon will also be in your Limoncello.
-a 750 ml bottle of vodka, preferably 80 or 100 proof. In Canada, I purchased Smirnoff's Export Strength vodka (50% alcohol). You don't have to have the most expensive vodka on the shelf, but I'd suggest using reasonably good quality vodka.
-at least one cup of sugar, but most likely two or more. This will be used to make the simple syrup.
-a Tupperware or jar that will fit the vodka plus the lemon peels.
-a funnel.
-bottles for the final product; I personally use glass bottles with stoppers (you can get them from IKEA for approximately $3 in a few different sizes).
How long will it take to make Limoncello?
As mentioned, making Limoncello is incredibly easy, and will take under an hour. The most tedious part is peeling the lemons, but after that, all you really need is patience.
You will infuse the lemon peels in the vodka for at least five days, but I recommend three to four weeks for the best and boldest lemony flavour.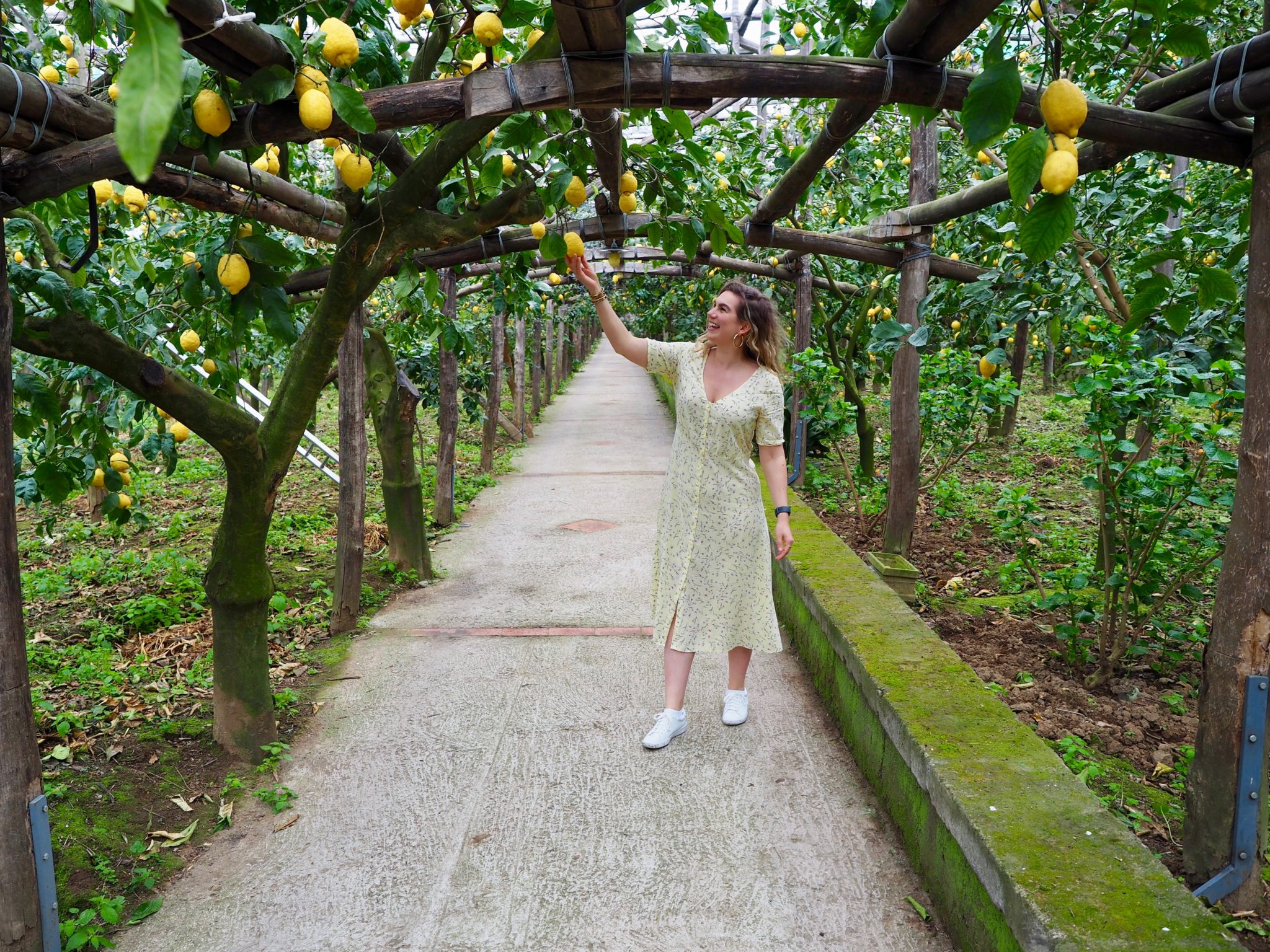 Instructions:
Begin by washing your lemons, and then peeling all of them with a vegetable peeler. Remember, we're using the peels to infuse the vodka, so set them aside in your Tupperware container. Try not to have a lot of pith on your peel (the white layer); carefully remove any large portions of the pith with a knife. As for the peeled lemons, I then squeeze them for fresh lemon juice, but this won't be used in the Limoncello! I just hate to waste perfectly good lemons.
Pour the entire 750 ml bottle of vodka over the lemon peels for the infusion process. Put the lid on the Tupperware, and then, voila! The wait beings. Place your container somewhere cool and without direct sun. Don't worry, the peels can't go bad or get moldy… the alcohol prevents this from happening.
After at least five days – although I wait three to four weeks as I prefer a bold lemon taste – strain the vodka into a large bowl. Throw away the peels.
Next, you're going to make your simple syrup. Although you can purchase simple syrup, it's incredibly easy to make at home: simply bring one cup of water to a simmer, stir in one cup of sugar, and then let cool. I personally make three or four cups of simple syrup at a time so that I have it for other cocktails. You can also mix it into the previously squeezed lemon juice for fresh lemonade! I'd recommend making at least two cups of simple syrup for your Limoncello so that you can add as much as you'd like. I usually do this a day or two before I'm going to strain the vodka so that it's cooled and ready to go.
Once the simple syrup is cooled, slowly start adding it to your infused vodka. It's safe to say you'll need at least a cup, but after that I add carefully and keep tasting until I get to my desired result. Needless to say, don't plan on driving after making Limoncello!
Funnel your final product into your glass bottles, and then place in the fridge to cool for at least a couple of hours.
Serve chilled in a shot glass (though it's meant to be sipped), in a tumbler with ice, mixed in a cocktail… any way you'd like.
Keep your Limoncello in the fridge for up to a month, or in the freezer for up to a year.
That's it! That's how easy it is to make. I'm always blown away by the beautiful yellow colour of the infused vodka, and by just how tasty it ends up being.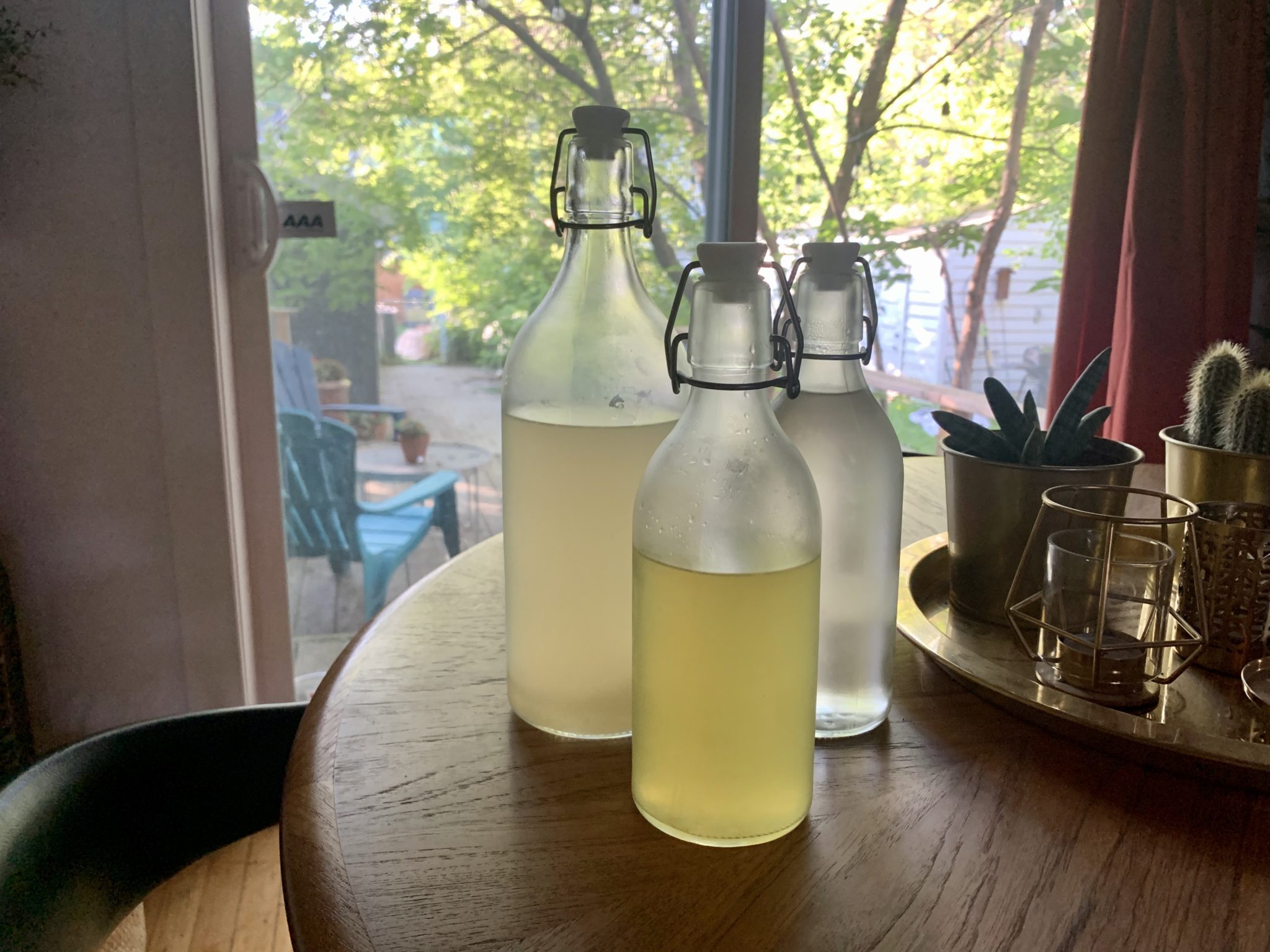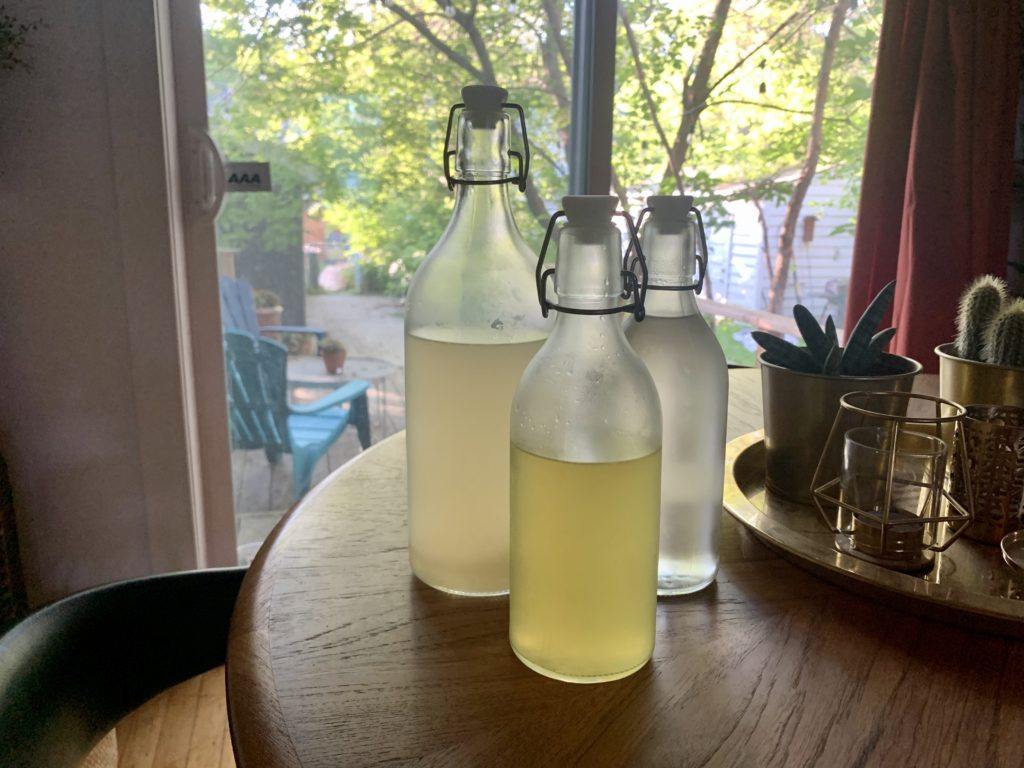 Trust me when I say that homemade Limoncello makes for an unbelievable and extremely personal gift for those who like a tipple or two. I always have some in my own fridge because I find it so refreshing and so delicious.
So what do you think? Will you try making your own Limoncello at home? Do you like these kinds of recipes? Let me know in the comments if I should write more, I have lots of them!
As always, please drink responsibly! Limoncello is a very strong drink, and is typically considered 25-30% alcohol. Take it from me, it doesn't take much to get you a bit tipsy!