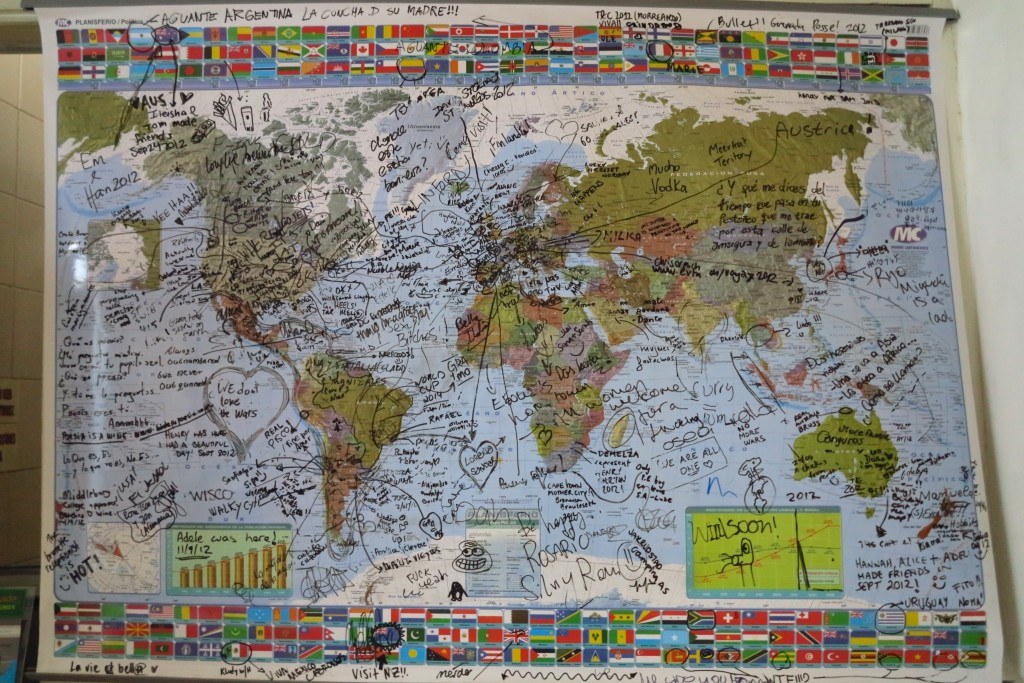 A map of the world, Mendoza, Argentina
When I received an email from a reader last week with the title "How did you choose?", I knew instantly it was going to be about choosing travelling over a) a "steady" career b) an education or, most likely, c) a relationship. In it, this reader – let's call her Rebecca – spelled out her situation, all about travelling versus relationships. Originally from New Zealand but living in Europe with her boyfriend, she feels she has a few options in front of her: move home with him to be with their family and friends, move to a new city in New Zealand with him and create a life there, stay in Europe on a work visa, or teach English in Asia. In her words:
"I have thought about the pros and cons for all of these. The main thing on my mind is, with the last two options, I would most likely become single. I would hate to not be able to travel just because my boyfriend wants to settle down, but I also worry about never finding someone if I keep moving around." Turning twenty-six soon, Rebecca told me that many of her friends are in serious relationships or engaged/married. At the end of the email, she wrote, "And so, after all that, my question to you is… how has your choice to keep travelling affected the boyfriend/marriage path of life?"
I've written about love and travelling a lot on this blog, it seems. Years ago, I wrote about why I'm single; a couple of years ago, I wrote about why you shouldn't worry about love when you travel. But this is different. This is someone who is already in love, and feels that a choice needs to be made.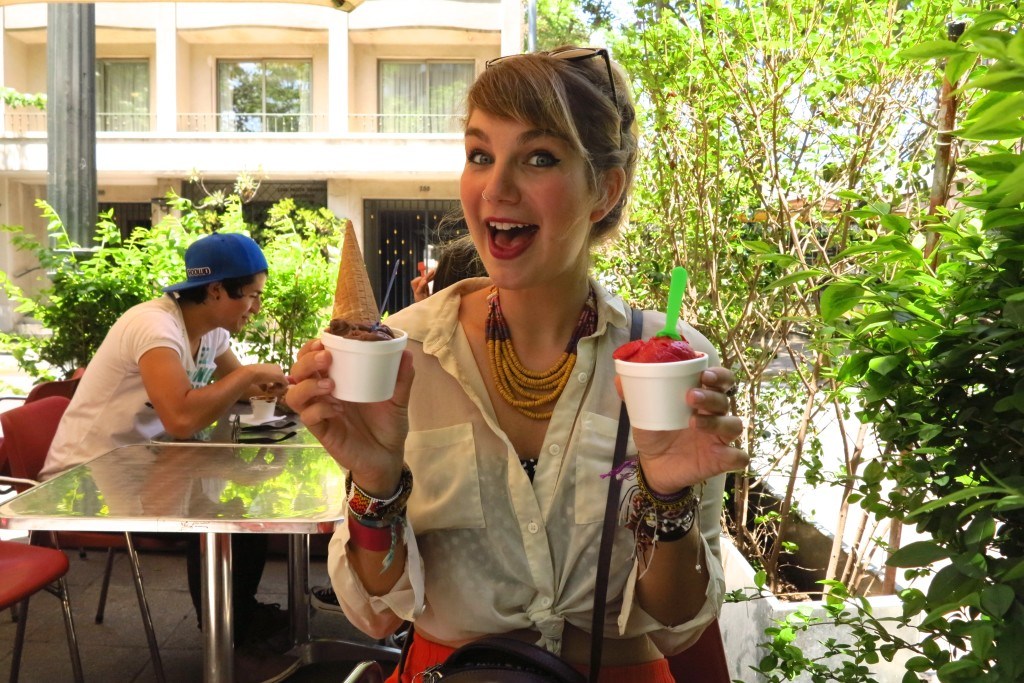 Ice cream for two? Heck yes! One for me and one for… me. Santiago, Chile
I've been pretty open about the fact that I'm usually single. In the past, I often chalked this up to not wanting a boyfriend because I was moving around so much. Now, as a technically settled woman living in London, I date and occasionally have relationships. I didn't always consider myself a single person, though. I was in a serious relationship for almost three years in my early/mid 20s. I don't talk about it often here, mostly because I had already broken up with him when I started this blog. We met in Canada and then moved to Scotland together. After eight months there, we moved to Japan. It was great that he wanted to do those things together, but I wanted more. I wanted to live in Paris and study French. I wanted to buy a little riad in Marrakesh. I wanted to travel around Southeast Asia. Every time I brought these things up to him, he immediately shot them down, the practical voice to my apparently unrealistic one. There were many reasons I decided to end that relationship, but this lack of imagination or sense of adventure was the biggest nail in the coffin. When I broke up with him that sunny Monday in Osaka, he fell to his knees.
"But I was going to ask you to marry me this summer," he stammered. We had already bought plane tickets for a holiday a few months away, and he told me he almost had enough to buy a ring. He was going to propose on a beach in Malaysia, apparently. I was flabbergasted. I saw my life with him then: married, a couple of kids, living near his hometown in New Zealand. I would probably be a teacher. I would probably never live out my dreams of travelling far and wide. I walked away that afternoon, leaving him on his knees. I've said this before, but too often, especially for women, we are conditioned that marriage is the only thing that matters in life. I could have been married by Rebecca's age; I also probably would have been divorced by now.
About a year and a half later, I was dating an Australian. We had been together for just over a year; we met in Vietnam, and he eventually moved to Japan to be with me. But over the year things started to crumble, and the relationship became volatile. Still, I loved him, and I really did picture settling in Australia with him. I could easily imagine the things I couldn't with the Kiwi. One major problem: I knew I wanted to travel around Asia for a while before moving to Melbourne.  He had already travelled a lot and, at first, talked about all the travelling we'd eventually do together. Things changed, though, and he was no longer as interested in this plan. I expressed my desire to travel for three months on my own.
"Well then, we may as well break up," he told me nonchalantly. I revised my plan, cut it down to two months. He still wasn't happy. We finally compromised on me being away for no more than a month – in his eyes, any more than that and he thought one of us would cheat, or that long-distance would be too difficult (even though during the first five months of our relationship, I was in Japan and he was travelling). And then, one morning, attempting to kill all my dreams of Thailand and India and Myanmar from fluttering through my head, I stopped. What the fuck am I doing?
I walked away from him, too.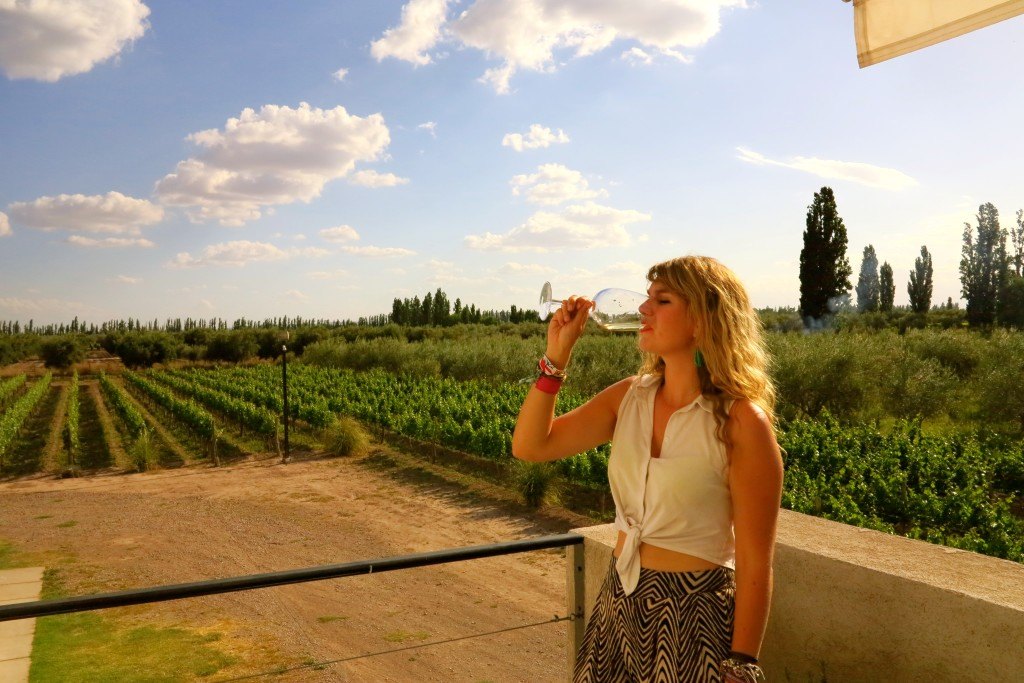 Let's not forget the helpful/healing power of wine (joking… kind of), Mendoza, Argentina
My advice to Rebecca – and, of course, this is just my personal opinion and you or she might totally disagree – is to remain on the road for a little while, or for as long as she wants/needs to. She's obviously already given this some thought; if she hadn't, she wouldn't have emailed me. She said it herself: "I would hate to not be able to travel just because my boyfriend wants to settle down." To me, that says it all. I believe that wanderlust is like hunger. If you don't feed it, it will only grow and grow until it is a growling, all-consuming entity.
I'm not saying the relationship has to end; maybe, after some serious talks, Rebecca's boyfriend will understand her situation and either want to join her or agree to a long-distance relationship. Because, while it's a bit of a depressing statement to make a couple of days before Valentine's Day, I actually don't think that love is all you need, or that true love can conquer all. I don't even really believe in unconditional love between two partners; there are times when love is not enough (unconditional love between someone and a pet, however… I completely believe in). In order to have a happy and fulfilling relationship, you need love with a healthy dose of compromise and acceptance. If your partner cannot understand your wanderlust, or even discourages or forbids you to satiate it, is that really the person you want to be with? If they can't even let you go off on your own for a few weeks or months, what does that spell for an entire lifetime together?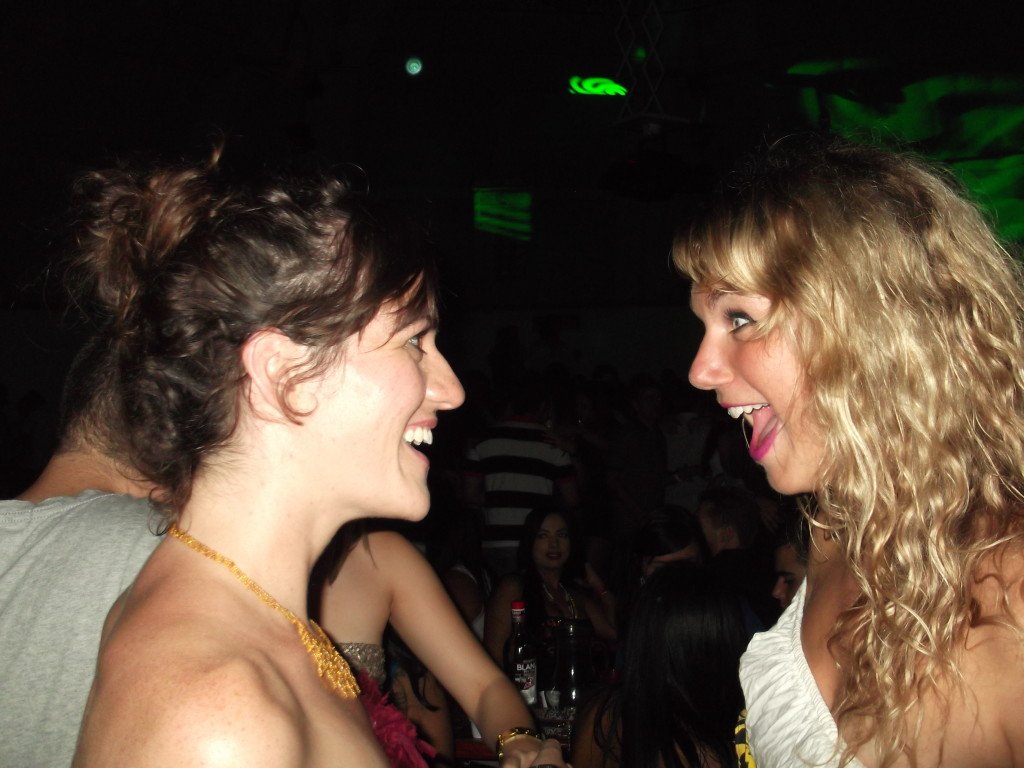 Love comes in all forms… don't forget about love with your BFF. Cali, Colombia
So how do you choose between love and travelling? In my eyes, you shouldn't have to. I don't believe that these are two mutually exclusive things. I've met tons of couples who have happy and fulfilling relationships despite (or because of) a case of itchy feet; some of them travel together, sometimes only one partner travels often, or some even live on different continents from one another, but they make it work. I believe – as difficult as it may be to realise – if the person you're with doesn't understand your desire and passion to travel, perhaps he or she isn't the right person for you at this time. That doesn't mean that you'll never be together (I do believe people can change), but being together "forever" is a whole lotta time. I would personally never want to be with someone who made me choose; I know that I would resent him or her in the end. Relationships need mutual respect, trust, and encouragement of each other's passions, and forbidding someone to follow their dreams or forcing them to choose one or the other shows the complete opposite of those things.
And finally, to address Rebecca's question: how has my choice to travel affected my boyfriend/marriage situation? It hasn't. I've had a few really wonderful relationships, both while travelling and while settled. Hell, I've had more success in the love department with a backpack strapped on my back than I've had with a more permanent lifestyle in London. As cheesy as it sounds, I believe that the right person will come along at the right time. And when is that time? It's when you are open-minded, it's when you are happy with yourself and your life. I could have settled with guys in the past, but I knew I wanted to keep wandering, that my love affair was with the world above anything or anyone else. Almost every single one of my friends is engaged, married, or in a serious relationship, but what's right for one person isn't necessarily what's right for you; choosing or wanting to make a life of travel already puts you on a different path, one that many would never dream of considering. That in itself – discovering what makes you happy and passionate – is something to be celebrated and something to be proud of.
Now, thirty years old and with lots of years of solo travel under my belt, I admit that I would like to have a partner one day, but I'm in no rush. I would only consider being with someone if he was the right partner, one who understands that I'm probably going to Central Asia for a few months next year or that sometimes, for no reason, I'll up and go to Spain for a week on my own. If he can come with me, that's amazing. But if he can't, all I ask is that he's waiting with open arms when I get home.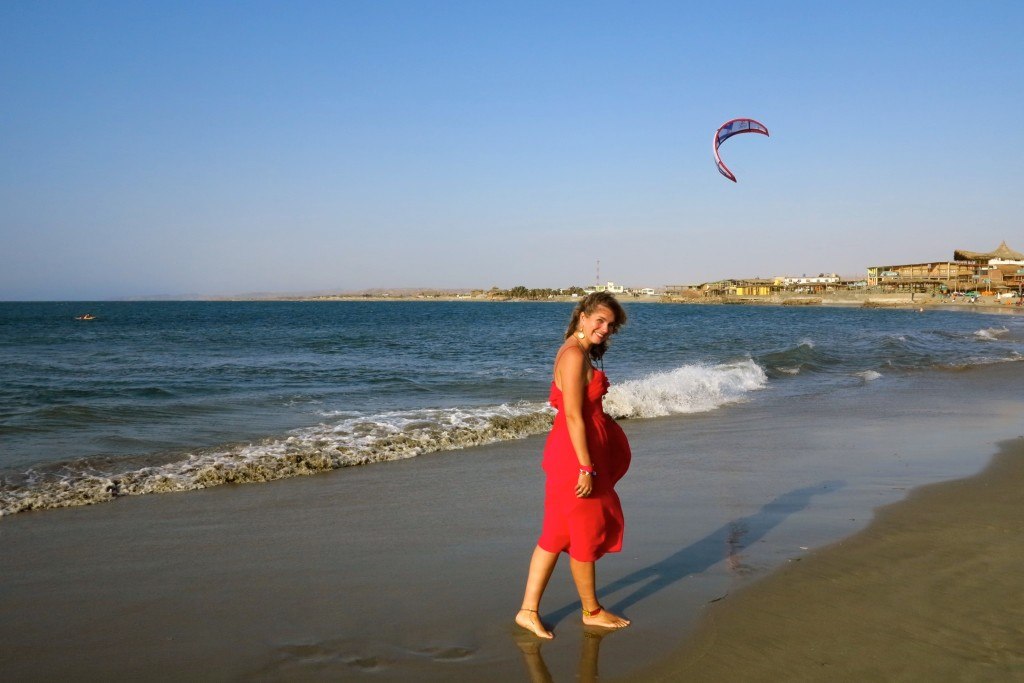 You just gotta follow your heart, amirite? Mancora, Peru 
 What do you think about all of this? Do you agree with me? Do you have another suggestion?