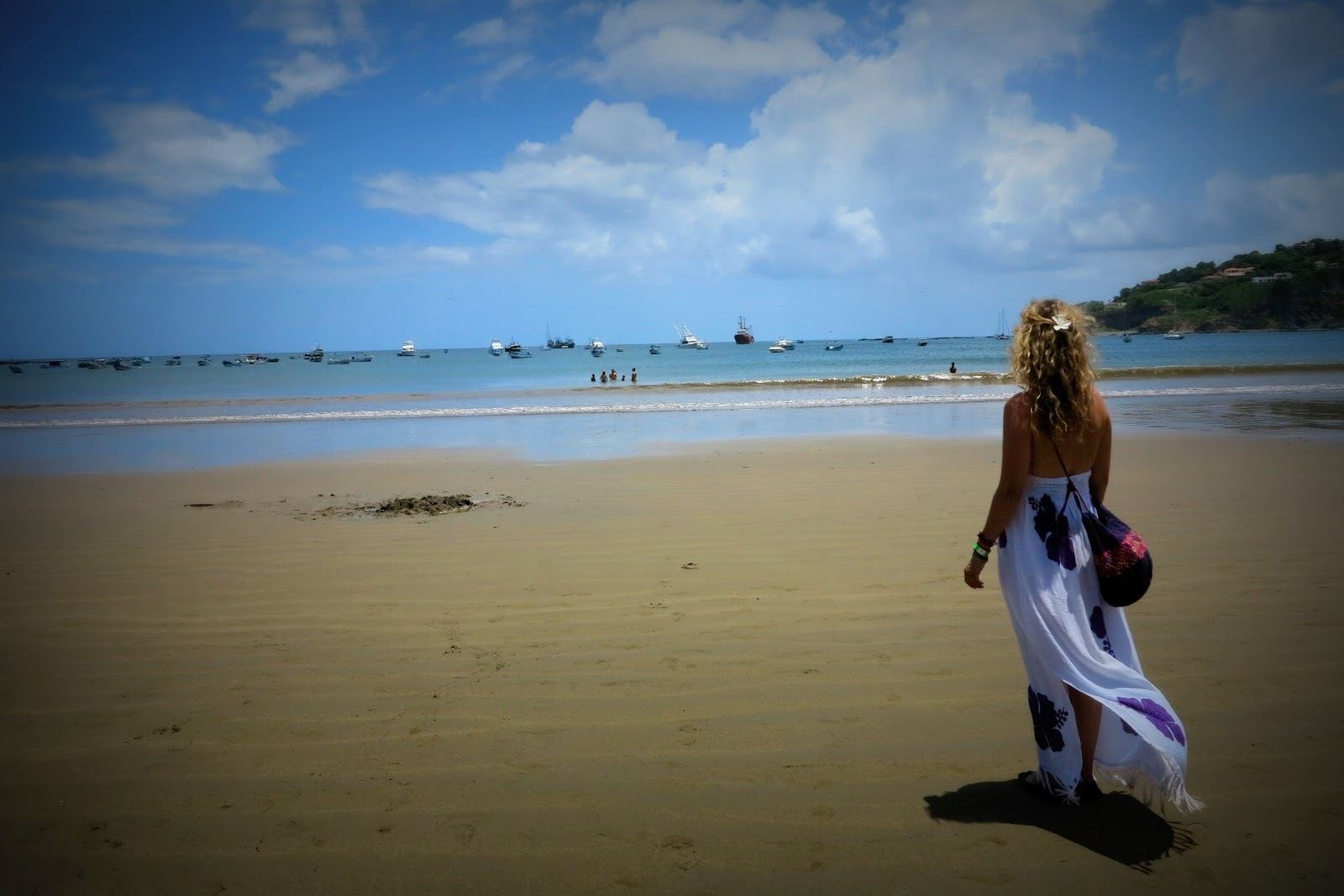 San Juan del Sur, Nicaragua
This is a travel blog. It is not a blog about love or romance; I barely hint at my love life most of the time, of the dates I take or the men I meet.
But it exists all around us, love and sex and passion. It would be foolish to think that these things aren't intrinsically linked to travel, and that life on the road isn't full of opportunities for meeting someone, for moments of pure bliss. My life is on the road, therefore my love life exists on the road, too.
When we travel, we are young and free and open, we talk to new people every day, we find similarities in lives of people we could have never conceived we'd meet. There's always an excuse to try something new, to get dressed up, to laugh out loud, to be confident. There is nothing holding us back. We can reinvent ourselves every day if we want to, and yet it's almost as if, with a backpack on our backs and a map in our hands, we become more honest, more genuine, more of who we've always wanted to be. I could be a different person in each new place I visit, but I'm not – I'm more me than ever before.
And so, with our blood pumping with recklessness and authenticity and adventure, we are ripe for romance. Everyone is barefoot and fancy-free, everyone is long-haired and wild-eyed, everyone is courageous and beautiful and thirsty for knowledge. Of course we fall in love, be it forever or for a few days. Of course we are drawn to each other.
While I've made some of these travel romances last, some many months or even years, I've always known I was meant to be single during these years of vagabonding. Part of me has always understood that my heart belongs to travel and travel first; it is why none of my relationships have lasted in the past. I'm simply not ready to settle, not with one country or one job or one man. I am a wandering soul – and with that so too my feet do wander, and my eyes and my thoughts and my heart. I have chosen this life for myself. I have chosen to be on my own, to fend for myself, to find comfort and solace and joy in my independence. I have chosen this life for myself, and I love this life.
One day, I hope to be madly in love, to meet a man who loves me as much as he loves to travel. For now, however, my eyes are on the horizon and my path is steady and strong. I'm single, but never alone, and never, ever lonely, not in the true sense of the word.
Of course, I do have the whole world to keep me company.