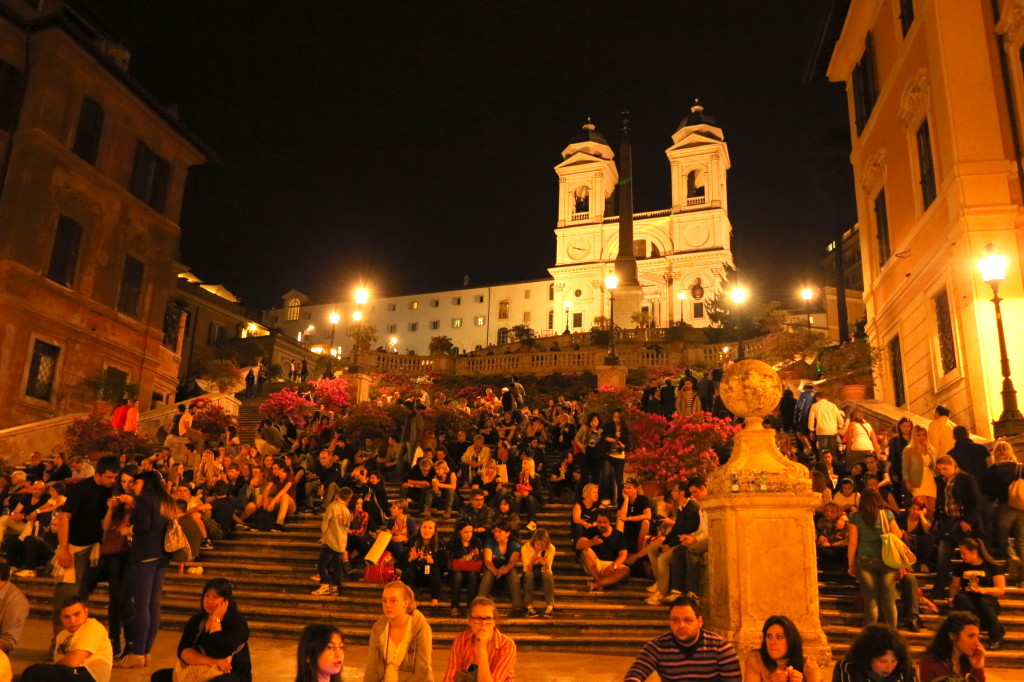 Rome, Italy
While other people might dream of their wedding days, of the clothes they'll wear and the cake they'll eat, I was the child who dreamt of adventure. Instead of making scrapbooks of wedding dresses, I obsessively cut out photos of beaches, of faraway cities and unfamiliar lands. Marriage was something that seemed so impossibly out of reach, and I wasn't even sure that I wanted it.
Fast-forward a few decades, and I'm still fairly indifferent about the whole wedding thing; all I know is that I'd like it to happen beside the ocean, I'd like my best friends and family to be there, and I'd like to wear something I can dance in (and quite possibly wipe my hands on after a huge feast). Despite turning 30 next year, and all the societal pressure that can put on a woman, I'm still not hung-up on marriage – if it happens, it happens. It's not what will define my life, it's what would add to a hopefully already happy and fulfilling one.
That being said, the honeymoon? Oh, I've thought about the honeymoon. Some secluded little island where the water is turquoise and the sky so big, where there are as many stars as grains of sand. Somewhere where fish are plentiful, where the fruit drops out of trees, where we can spend our days underwater and our nights tangled up in each other. I don't know where this island is. Bora Bora? Seychelles? I don't know.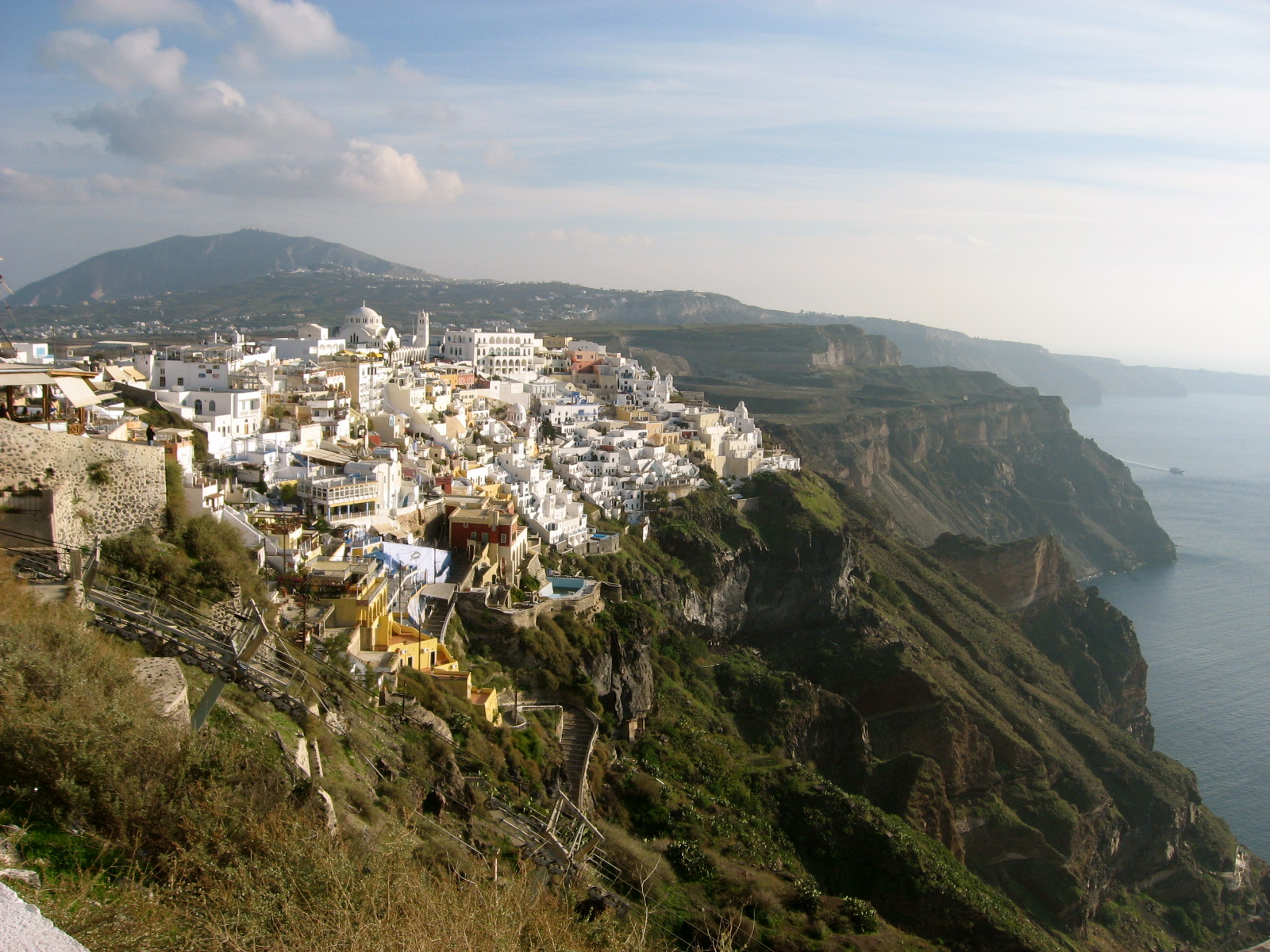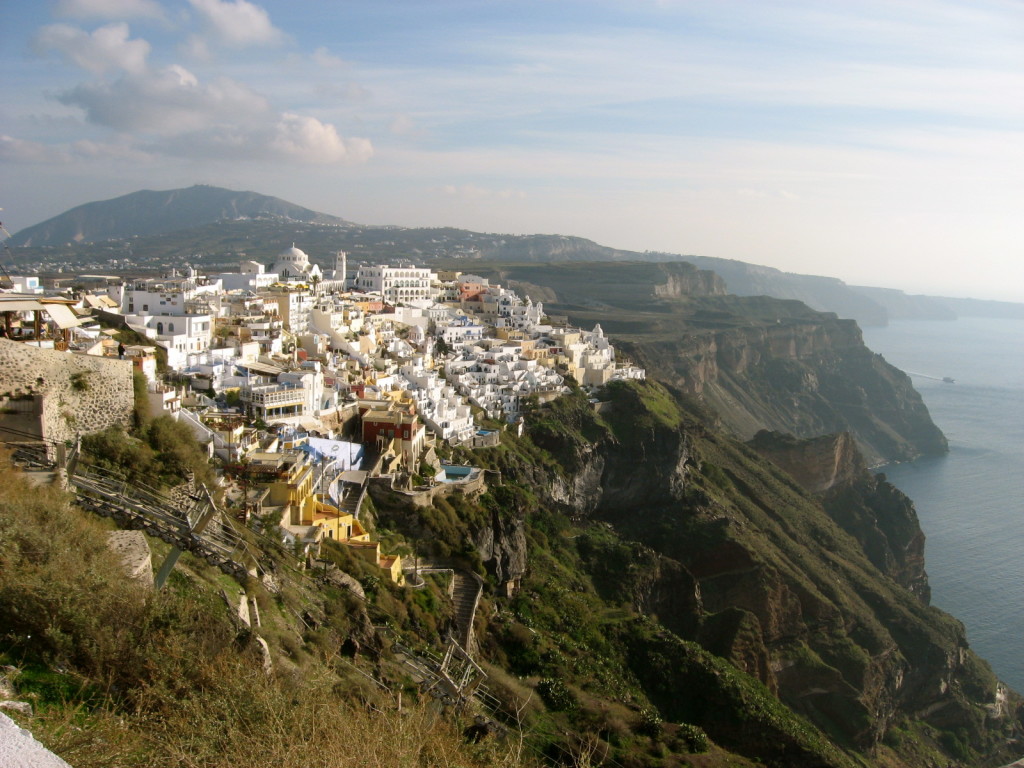 Santorini, Greece
What I do know is, for someone who has spent the majority of life as a single woman, and definitely as a single traveller, I've been to a hell of a lot of honeymoon destinations already. Some of these places I've been to alone, some I've been to with family, and some I've been to with a friend. Despite the lack of a romantic partner, I've certainly had some very memorable experiences. In fact, one could say that these experiences were even romantic. Because who says that romance can't be experienced solo, or that romance can't be experienced between a human and a place?
There are other places I've visited we often associate with honeymoons, including Mexico, Greece, Dominican Republic, Jamaica, and the Virgin Islands, but here are some of the traditional honeymoon destinations I've visited as a single woman, and the moments that stood out from those holidays.
1. France
Quick, what's the most romantic city in the world? If you answered Paris, you are probably in the majority. The red wine, the candlelit dinners in a cramped little cafe, some Edith Piaf floating out into the cobblestoned streets… or, if you're like me, a bottle of water filled from the tap, a sandwich from the local supermarket, and the sounds of traffic as I eat my dinner under an awning to protect myself from the endless rain. Don't get me wrong, I absolutely love Paris – I've been there three times. And never, ever, with a love interest.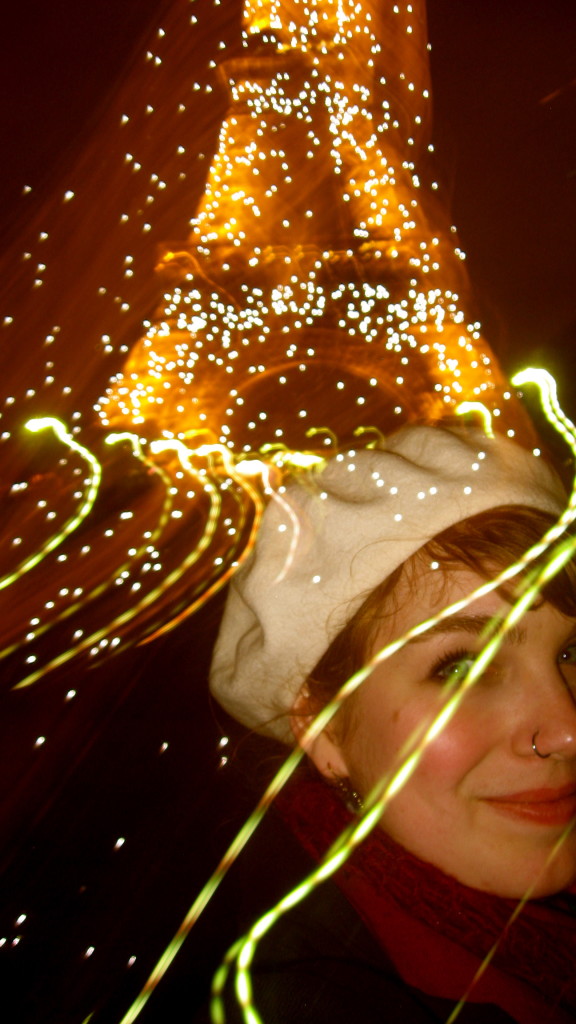 Selfie in Paris, France
Most romantic moment: I did take myself out for a very nice meal one night, and then to Ladurée to buy macarons and mille-feuille. It was indeed a rainy spring, but I was feeling full – of the day's sightseeing, of cherry blossom trees, and of wine and cheese. I walked to the Eiffel Tower just in time to watch it explode in lights, and I grinned all the way home.
2. Costa Rica
Nearly everyone I met in Costa Rica was American, was part of a couple, and was recently married. I was with Kerri, and we knew that we didn't have much time in the country, so we travelled quickly through Liberia, Monteverde, and then to Cahuita for a few days on the beach. It was a long enough time to realise that our visit was too short (if that makes any sense at all), and that it's a country I need to explore more of.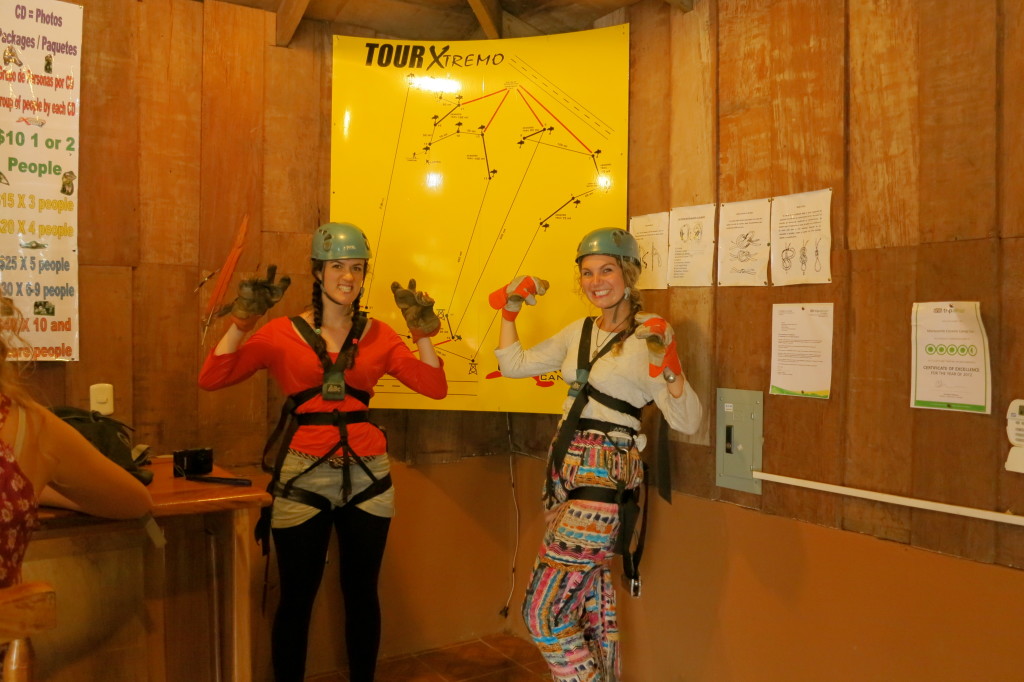 You can try to just scare away all the honeymooners in Monteverde, Costa Rica
Most romantic moment: I had a few hours to myself while Kerri went on a tour, so I walked up and down the beach in Cahuita, listening for the hoots of monkeys and the crashing of waves. In case you're wondering, yes, my online dating profile would say that I like long walks on the beach, thankyouverymuch.
3. Hawaii
I think it could be argued that this is, at least for North Americans, one of the most popular honeymoon destinations. I was fortunate enough to go to Maui quite often as a child; my family vacationed there for a few weeks a year to escape snowy winters. I remember the smell more than anything, a mixture of salty ocean air and sweet white flowers. For many, many years, this was my paradise.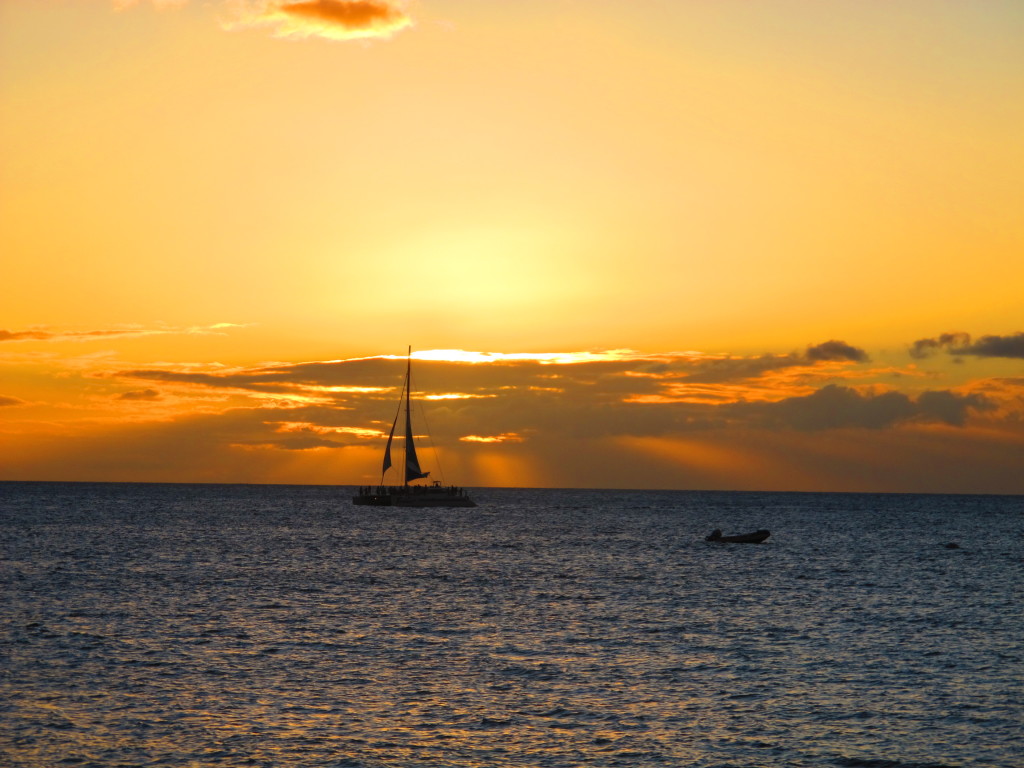 Maui, Hawaii
Most romantic moment: Falling asleep each night with the ocean as my lullaby.
4. Portugal
Portugal is quickly becoming a top honeymoon spot (according to my 19-second search on Google). In fact, I think Portugal is just becoming a top travel spot, period – lots of people I've talked to have either recently visited, or would like to go soon. I fell in love with Lisbon and the Algarve a few years ago, with its fado, its fresh seafood, and its endless bottles of Port. Most of my time there was spent alone, but I spent it eating delicious food, hearing incredible music, and walking through some of the most beautiful streets in Europe.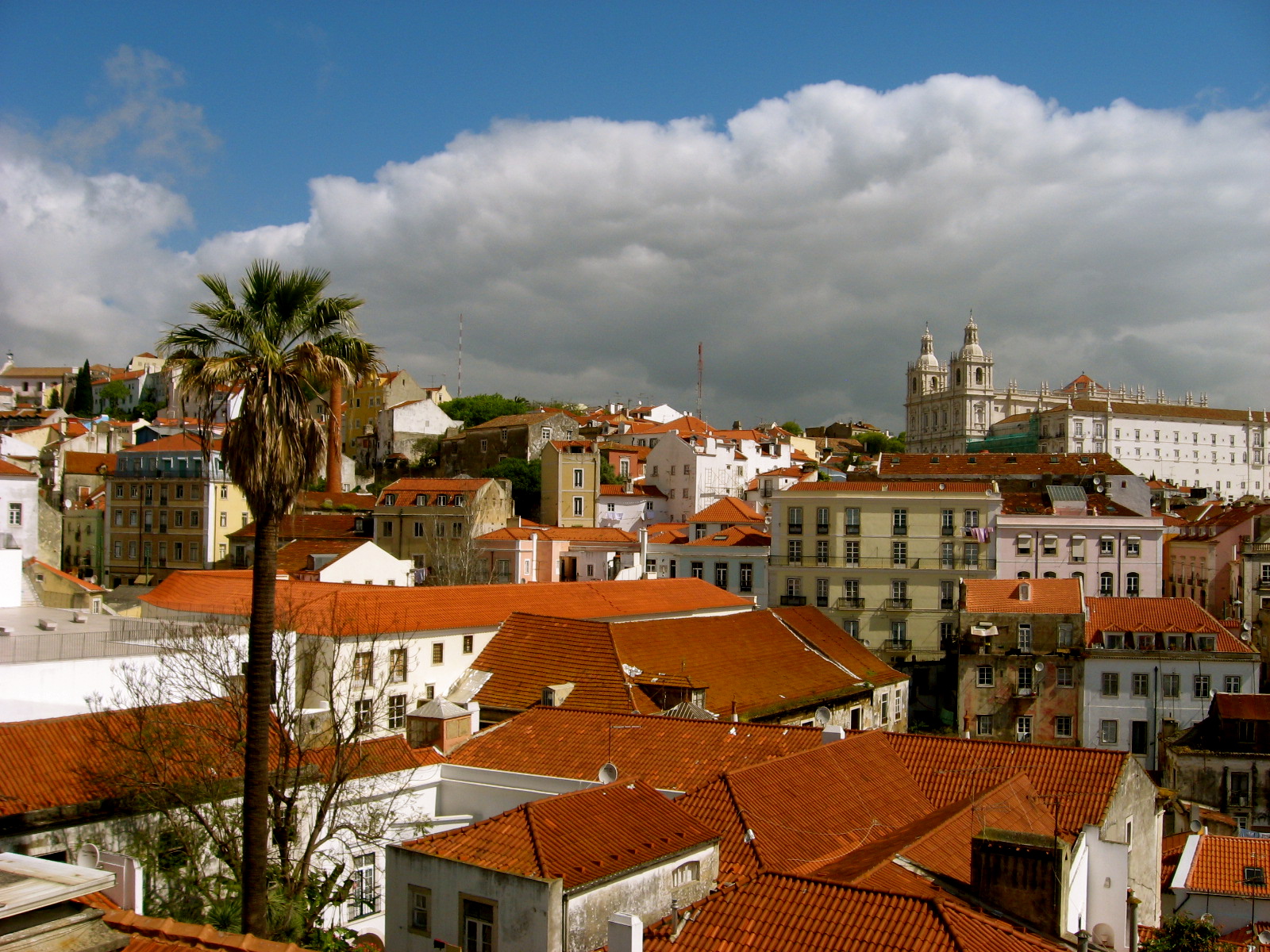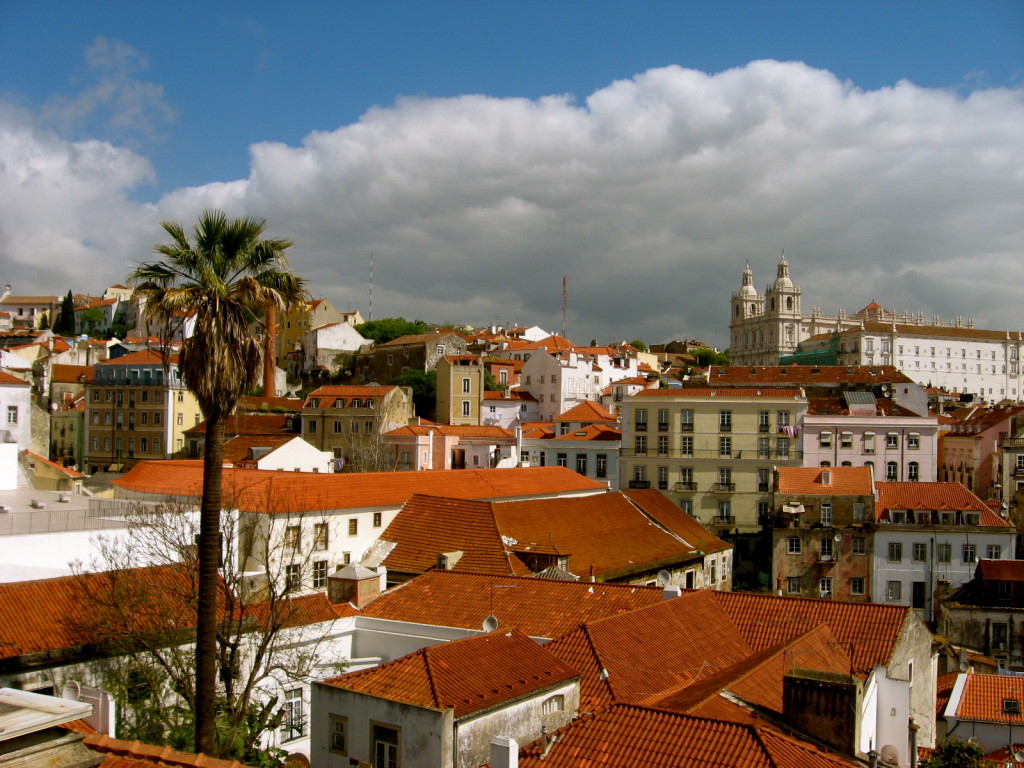 Lisbon, Portugal
Most romantic moment: Walking along the cliffs of the Algarve on my own, the sun on my back, the sea to my left. I found a secluded beach along the way, where I sat reading and eating oranges.
5. Brazil
Brazil is the kind of country that is perfect for honeymoons, in my opinion; it has great music, great food, great parties, and great beaches. You can dance in the streets of Rio one night and lounge on the sand of Ilha Grande the following day. Frankly, when I think of Brazil, I think of sex: of sweat and heat, of movement and colour.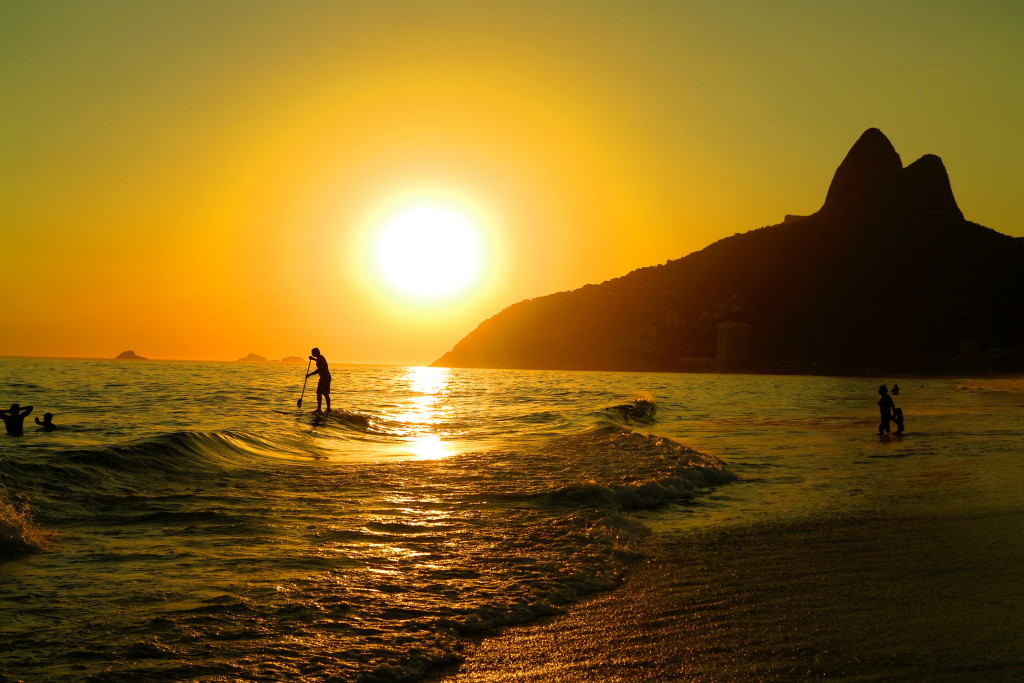 Rio de Janeiro, Brazil
Most romantic moment: Watching the sunrise one morning after too many caipirinhas, the sky turning from black to pink to gold.
6. Cuba
Cuba is a very popular honeymoon destination for Canadians – it's fairly easy to get to, and there are cheap deals all the time. I went with my friend Rikki for a week holiday, and we stuck primarily to Havana, though there are tons of beautiful beaches and resorts to visit. I've often travelled to so-called "romantic" spots with friends, because… why not? Just because we don't share a bed after that great evening of dinner and dancing doesn't mean we didn't have fun, or that the experience wasn't worthwhile.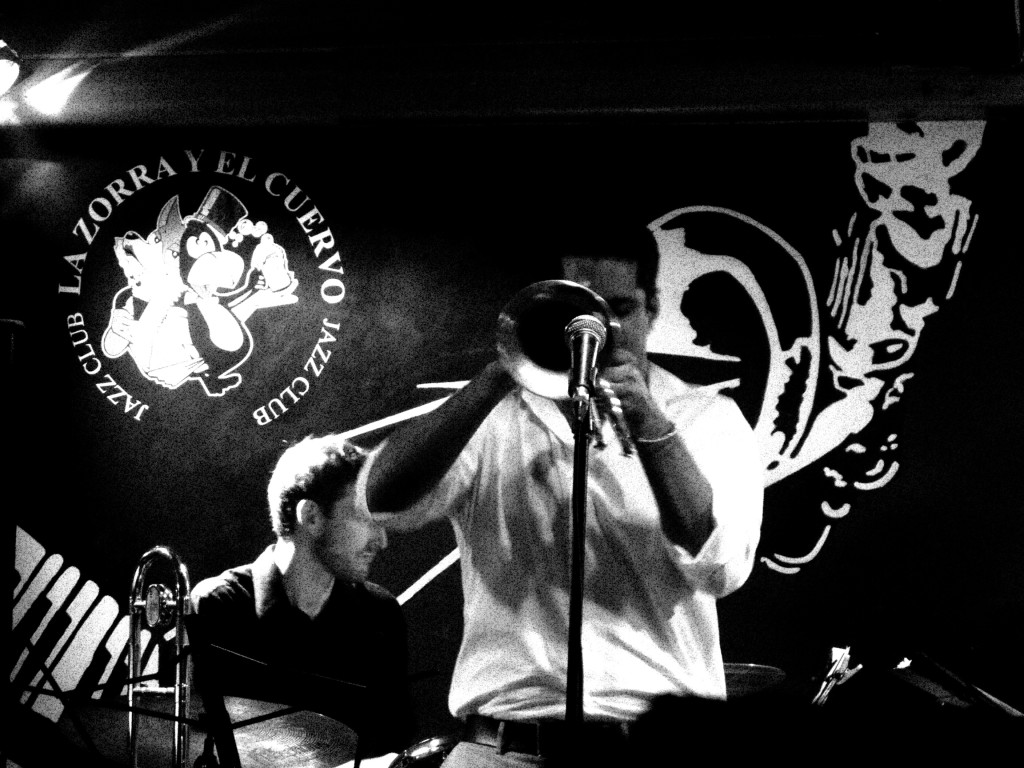 Havana, Cuba
Most romantic moment: On one of our first nights we went to a little jazz club just around the corner from our hotel. It was a good mix of locals and tourists, and the jazz was just as good as the mojitos. Maybe it was the alcohol, maybe it was the band, but I felt on top of the world.
7. Thailand
I actually didn't meet that many honeymooners when I was in Thailand, but I know that it is definitely a place newlyweds visit. After spending over two months in the country, I can see why: from north to south, it offers such a range of things to do. When I think of my favourite moments in Thailand, they were all moments of serenity and tranquility, either on a beach, at a wat, or in the sleepy little town of Pai. There was amazing partying, yes, but it's in the quiet moments that Thailand really shines.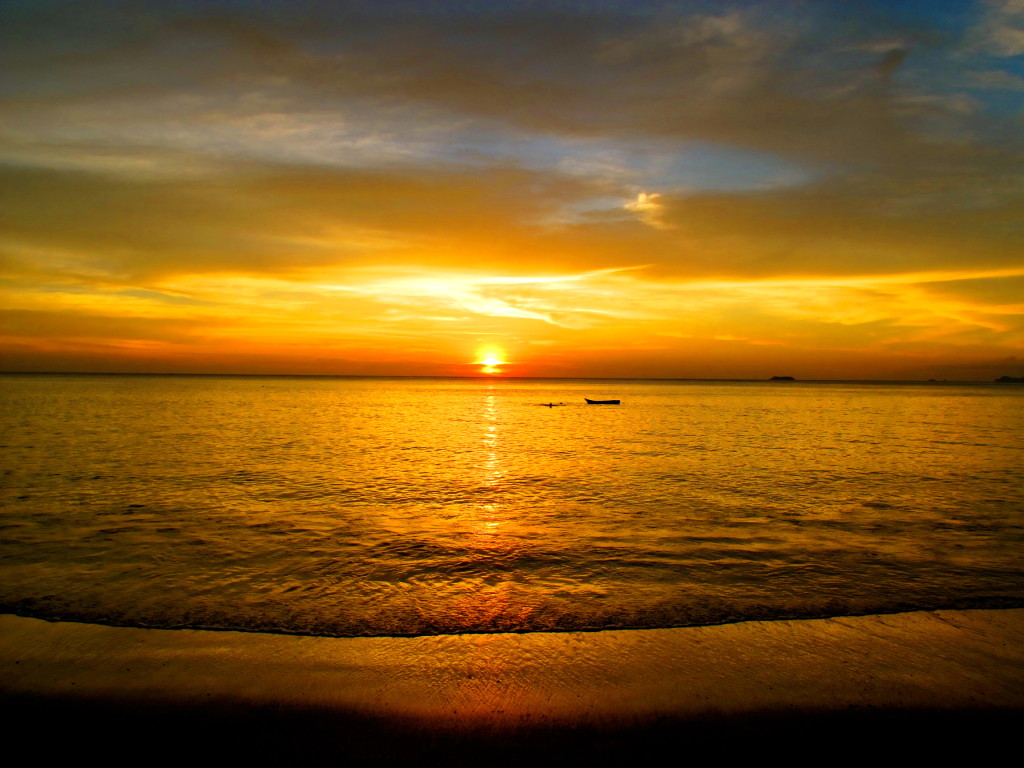 Koh Lanta, Thailand
Most romantic moment: I spent February 14th in 2011 underwater, on my very first scuba dive. That moment meant so much to me, because I fell in love with diving and finally conquered a lifelong fear of the ocean. Also, I got to hold Kerri's hand underwater, the fish our Valentines.
8. Italy 
There are many cities in Italy known for their honeymoon potential: Rome, Florence, Venice, and, of course, that setting for the most romantic story of all, Romeo and Juliet's Verona. I've been to Italy three times, and always on my own, and always as a single woman. I still walked the Spanish Steps of Rome, I still ate gelato in Florence's piazzas, I still rode the canals of Venice, I still wrote love letters in Verona. Just because I didn't have, you know, a real person to write those letters to doesn't mean I shouldn't have gone.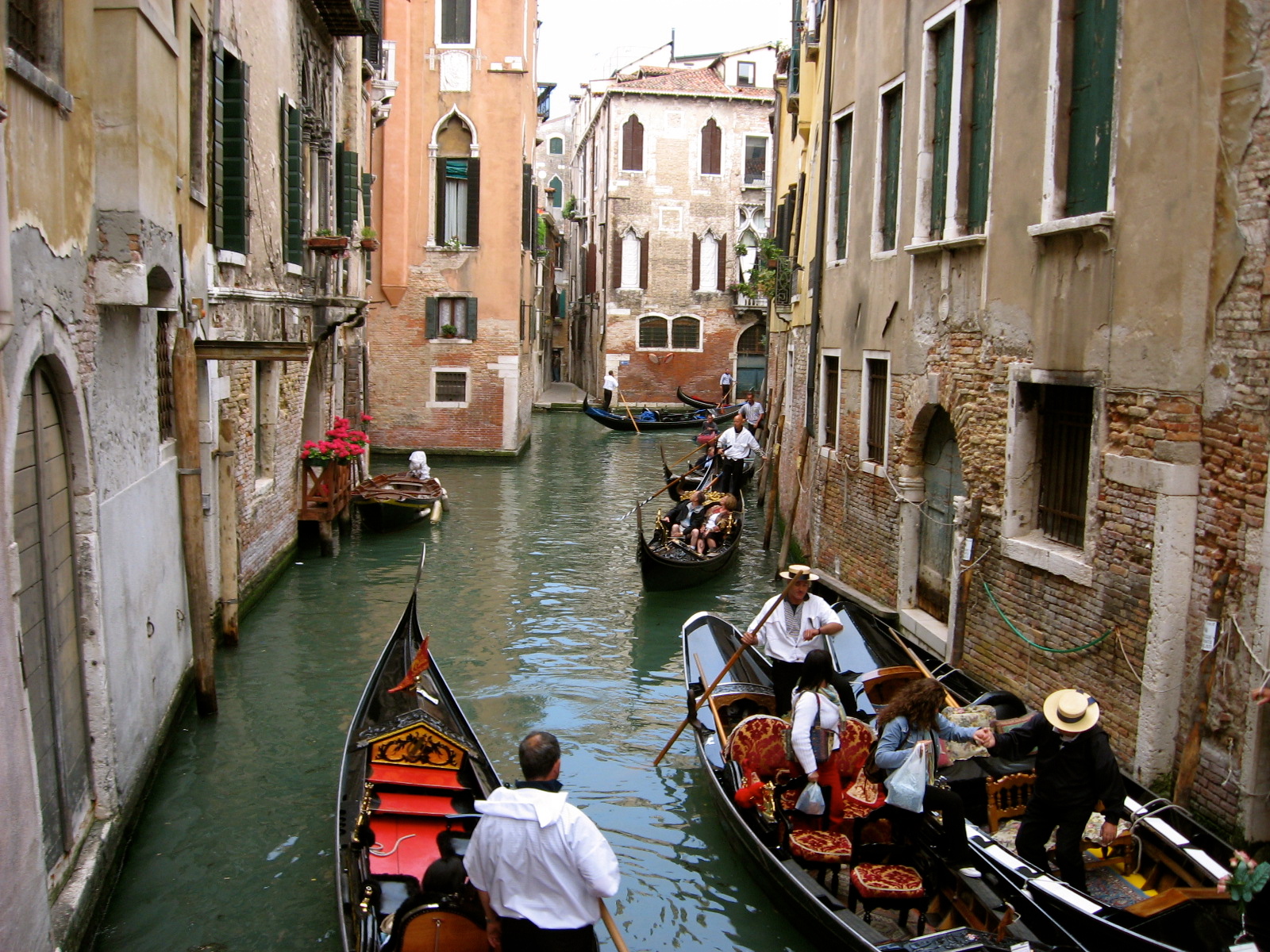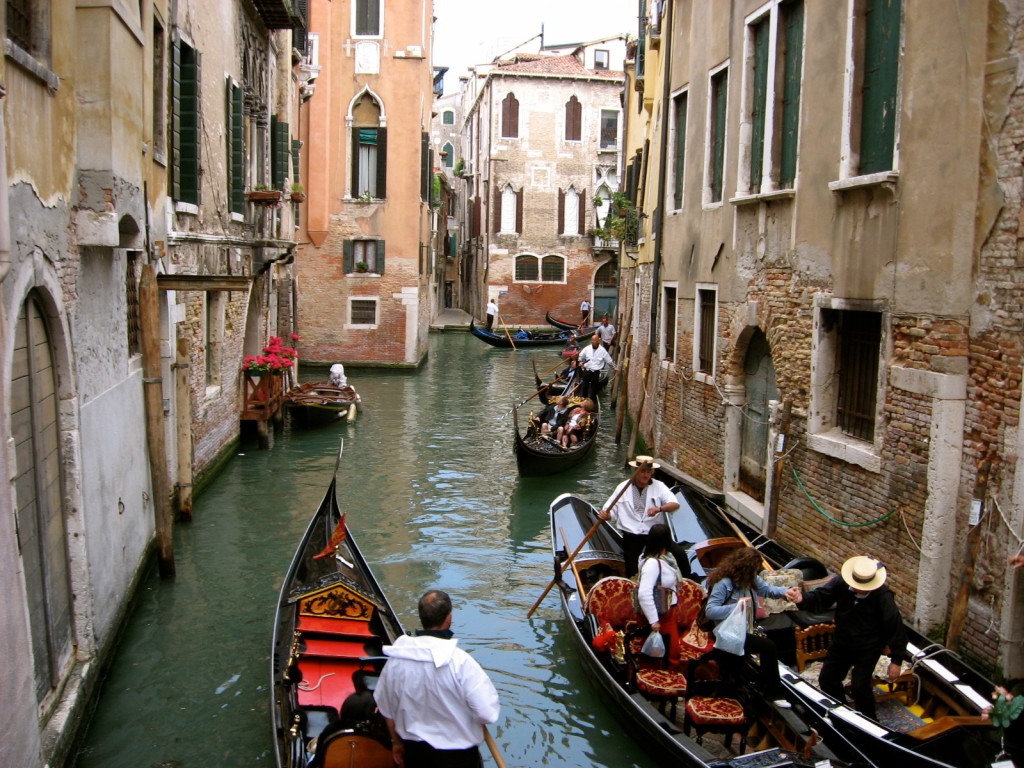 Venice, Italy
Most romantic moment: Getting lost in the maze of Venice, eating fresh strawberries I'd bought at a market along the way. With every twist and turn I took, and every gondolier I waved to, I only felt more confident I'd finally find my way. Sometimes getting lost is the best thing to do.
9. Belize
I went with my mum to Belize last year. We sat in crowded restaurants on the beach, surrounded by newlyweds making gaga eyes at each other. But you know what? I still think we had more fun.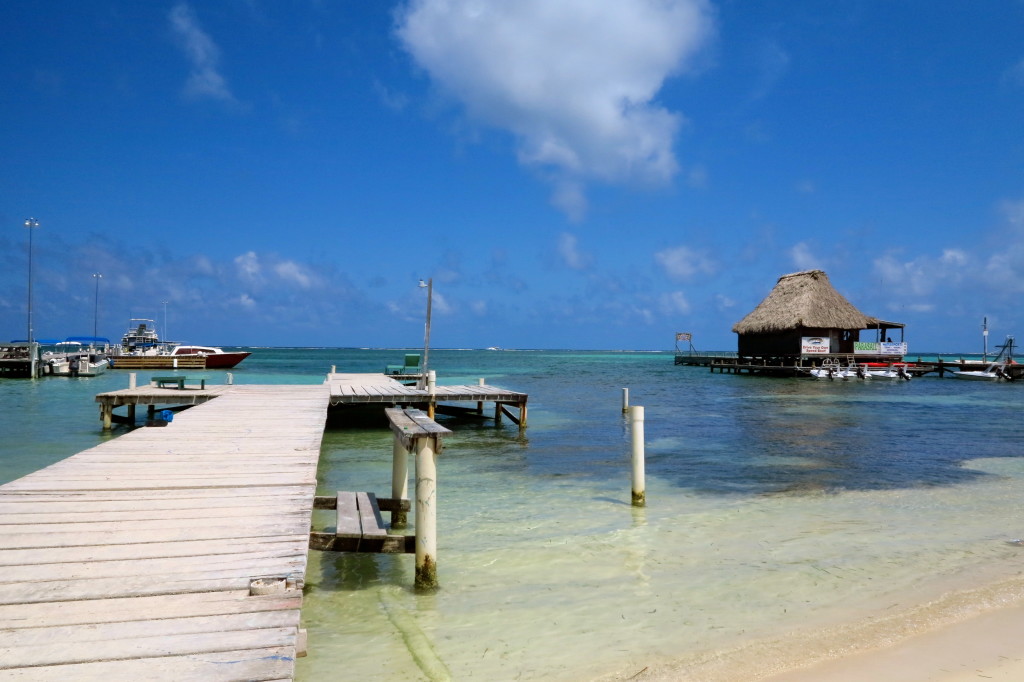 Ambergris Caye, Belize
Most romantic moment: Waking up to strong coffee, fresh coconut, and the unmistakable sounds, smells, and sights of a beach paradise.
10. Niagara Falls, Canada
Did you know that Niagara Falls used to be the honeymoon destination in North America? People flocked from far and wide to see the magnificent falls, taking the train to witness one of the most formidable powers in the natural world. Now, you can drive on a highway a few hours from Toronto and ride a boat right next to them, or visit one of the many chain restaurants and casinos. Not exactly my idea of a honeymoon spot, but it really has quite a lot of newlywed history. And I'm sure at least one of those men or women who went over in a barrel did so because they suddenly realised what a life of marriage really entailed. Kidding! Kind of.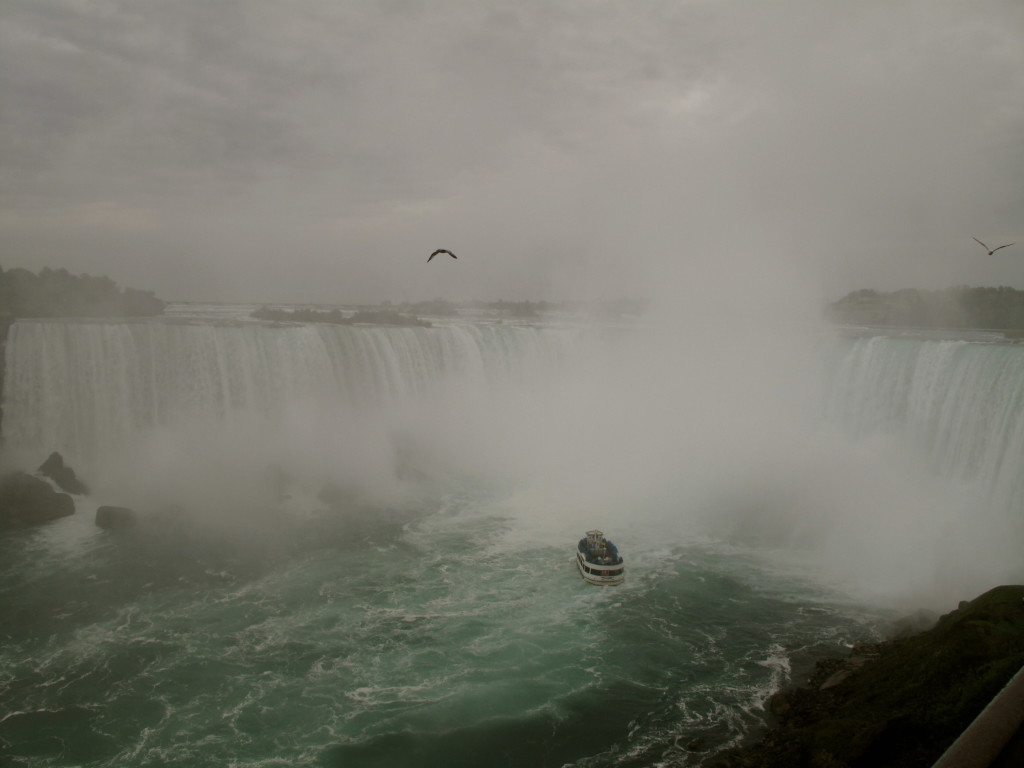 Niagara Falls, Canada
Most romantic moment: Taking the Maid of the Mist boat right up to the falls, not caring that I was soaked from head to toe, and laughing with all the other tourists.
In short, you could argue any place is a honeymoon destination. Why not visit Melbourne, or Tokyo, or Vienna? Iceland, or Mozambique, or New Zealand? The point is that, while I'm sure it would be amazing to travel on a honeymoon or to any of these places I've listed with a romantic partner, they can be just as exhilarating as a singleton. Don't let a lack of a wedding ring stop you from seeing some of the most beautiful places in the world. Don't wait for someone to take you; take yourself.
Who knows? There might be another single honeymooner strolling on the beach, too, just waiting for a smile and an invitation for dinner. Or maybe not, and hey, that's OK, too.
Solo and Happy in Koh Lanta, Thailand
What about you? Are you a single or solo honeymooner? Would you go to a popular honeymoon destination on your own or with a friend or family member?