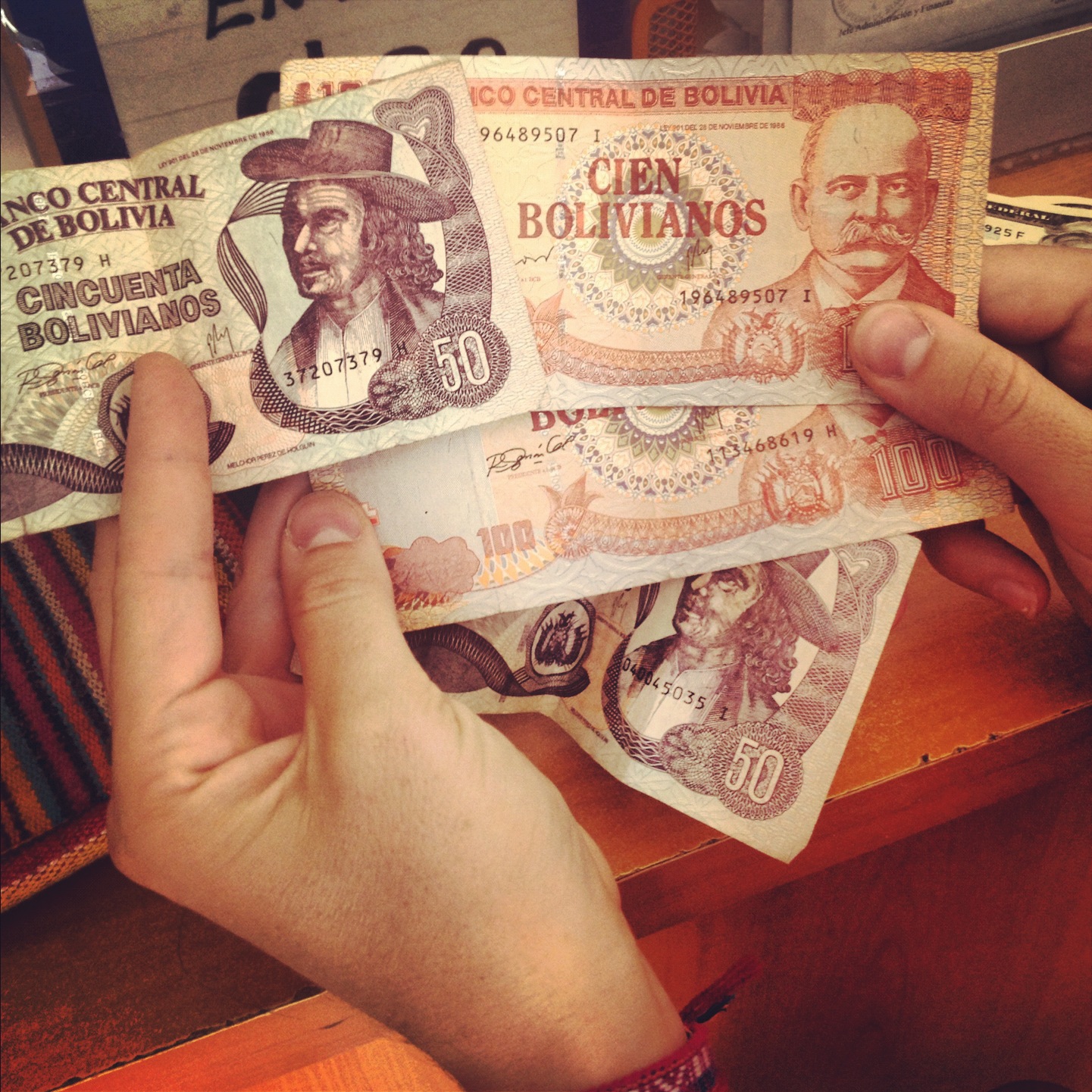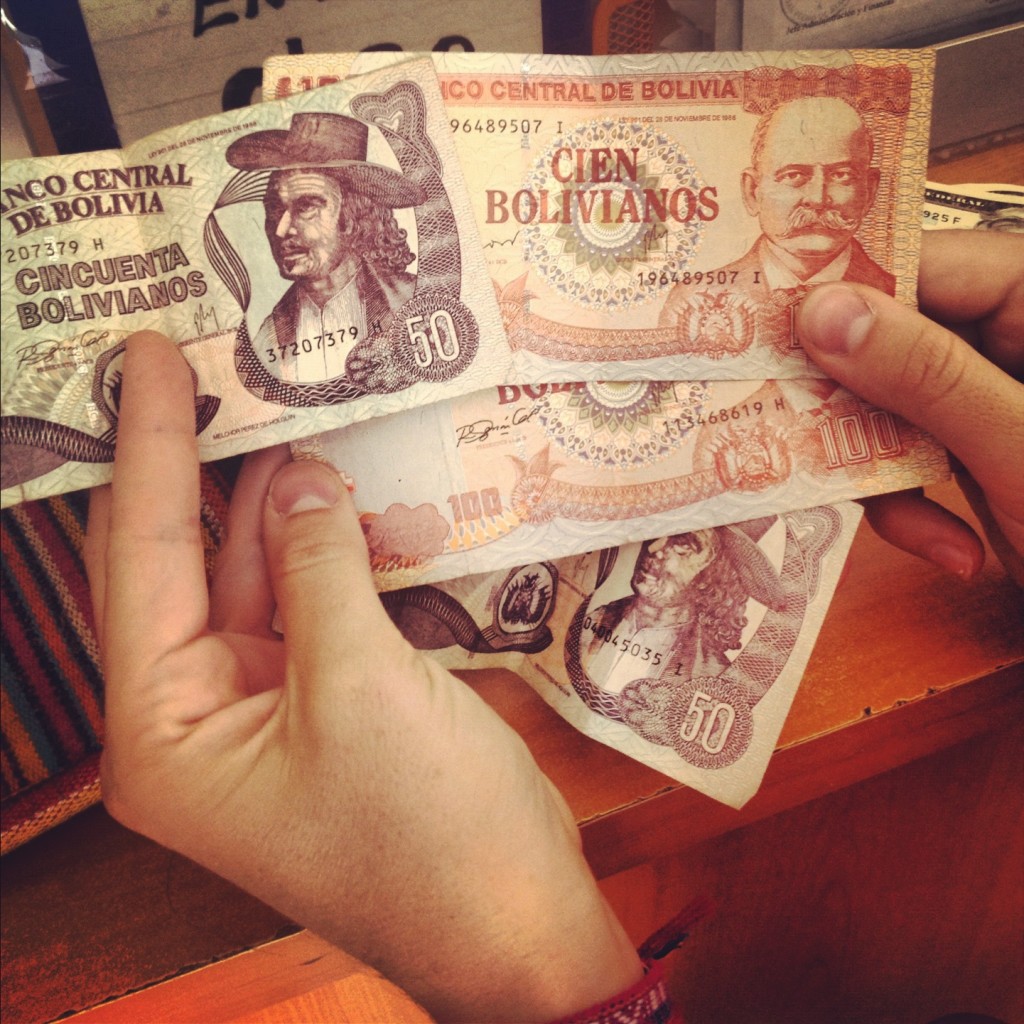 It's the most popular question I receive in emails: "How can I save money to travel?"
I have written about this before, but I thought that I would combine tips for saving, how much you'll really need, and how exactly I managed to afford my own travels. Please keep in mind that every person is different; these are just my own thoughts and opinions on the matter. I hope that you will find these tips useful not only for long-term, round-the-world travel, but for shorter trips as well.
1. Figure out where you're going, and approximately how long you're going for. This may seem obvious, but I, for example, can only start saving if I have a definitive goal in mind. Saying, "I want to travel the world," isn't enough. You should have at least a general idea of where you'd like to go, when you'd like to leave, and how long you'd like to travel for. Answering these questions help you to visualise your goal. Things can (and usually do) change, of course, but starting out with a target in mind can really help motivate you.
How I utilised this myself: I have done this many times, most recently for my trip to Central and South America in 2012. Starting in November of 2011, I decided to put away every single penny I could toward travelling, and I calculated how much I'd need in order to travel the way I wanted to (long-term, budget). I did the same while living in Japan, knowing I wanted to travel through Asia in 2011. I did the same while saving for six months through Europe, working a part-time job through university, and so on. Each time, I managed to exceed my goal. How? Keep reading…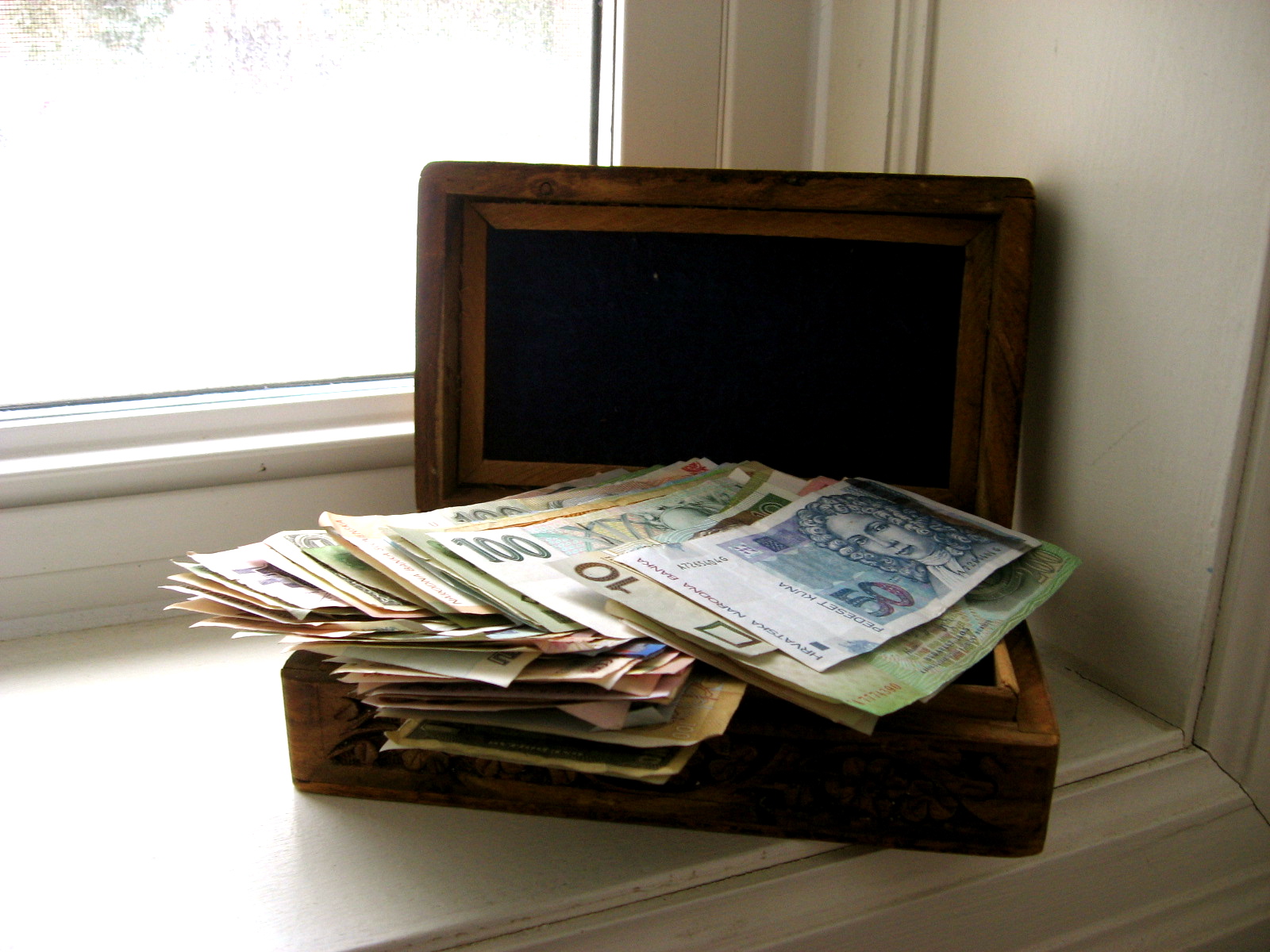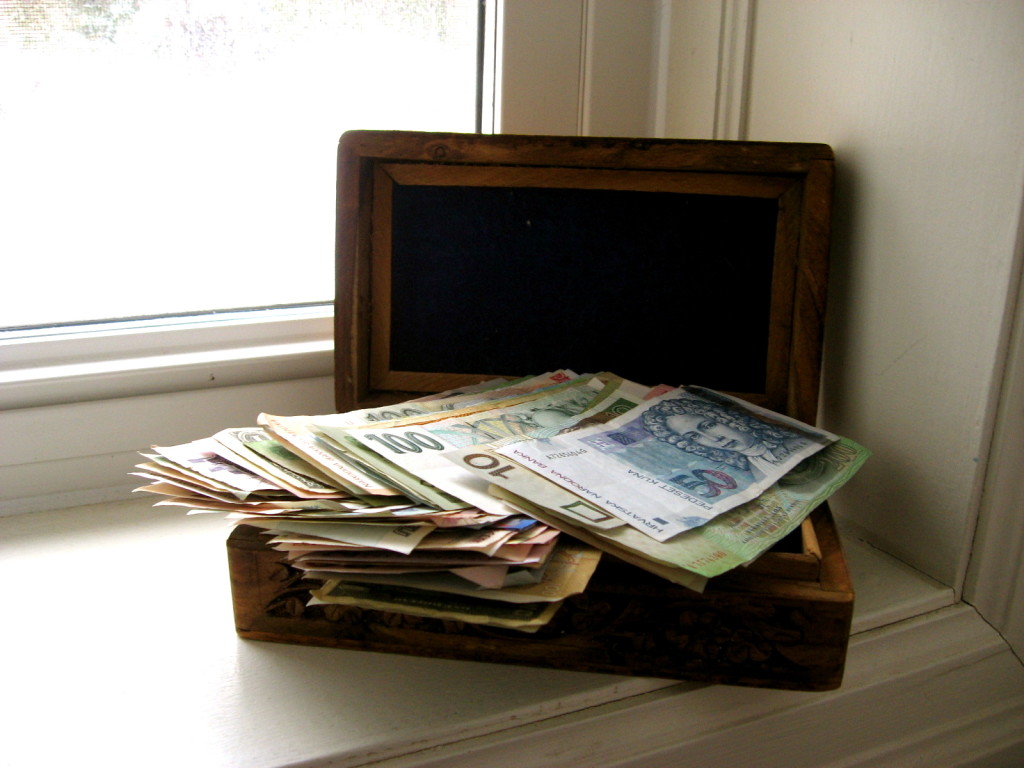 Probably shouldn't collect currency from around the world if I'm trying to, you know, save it
2. Once you know where you're going, calculate how much money you'll need to make the trip a reality. I generally budget for approximately £1000/$1500 CDN (for the sake of this article, let's assume USD is approximately the same) per month. That was my budget for Southeast Asia, Central America, and South America. Travelling through Western Europe, North America, and Oceania can be much more expensive; so can countries like Russia, Japan, and Brazil. The key is to research well, and to figure out what other travellers in your peer group are spending; I never look at what middle-age luxury travellers are spending, for example, only other backpackers. On top of that, you will need to add the cost of flights, travel gear (if you don't already have it), insurance, and a bit of "just in case" money.
How I utilised this myself: Here I will breakdown exactly how much I budgeted for my trip through Central and South America.
-$1500 per month, at just over 8 months
-$500 RBC insurance
-$500 travel gear (I already had most things such as a backpack and camera, but I needed new runners, toiletries, a Kindle, a new camera battery, and a few other things)
-$600 flight to Belize (I flew one way, and I didn't have a return ticket. I received a ticket from Brazil to Canada as my Christmas present from my parents)
-$2500 money in the bank, just in case
_______________________________
~ $16,000
3. Here comes the hard part: save every single bit you possibly can. I won't lie – this is tough. I struggle with it all the time, as I love to shop and go out with friends. It's just about reordering your priorities; to me, there is no point to buying an expensive bag, or splashing out on a fancy dinner. I'd much rather spend the money on travelling. There are tons of little things you can do to rethink your lifestyle and how you spend your money, and here are just a few:
-Create a mantra for yourself. It sounds silly, but saying something like, "Will I need this in India?" or "What could I get in Germany for the cost of this?" will help you stay focused.
-At the end of each day, throw your change into a jar. This is especially great for Canadians and Brits – gotta love how those loonies/one pound coins add up!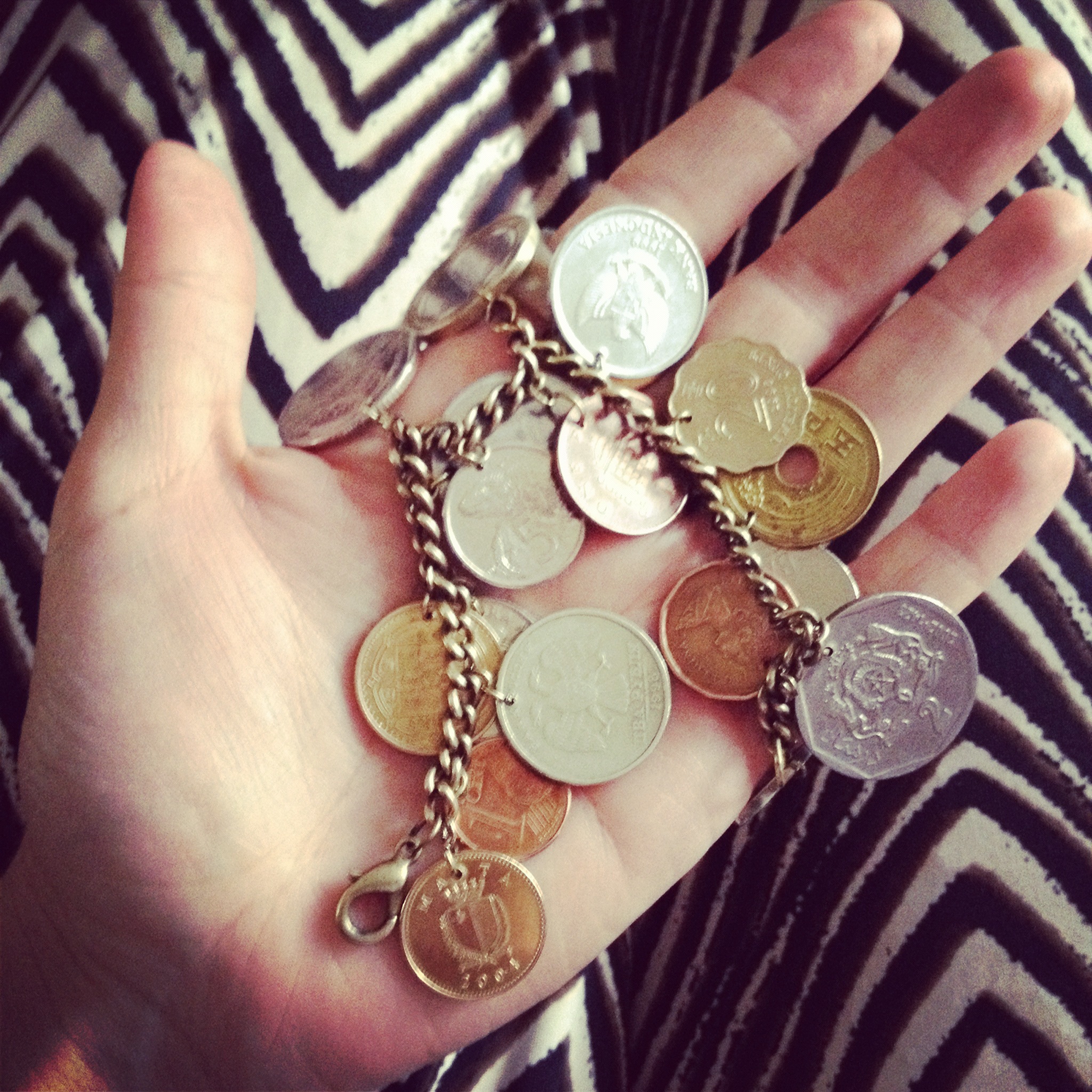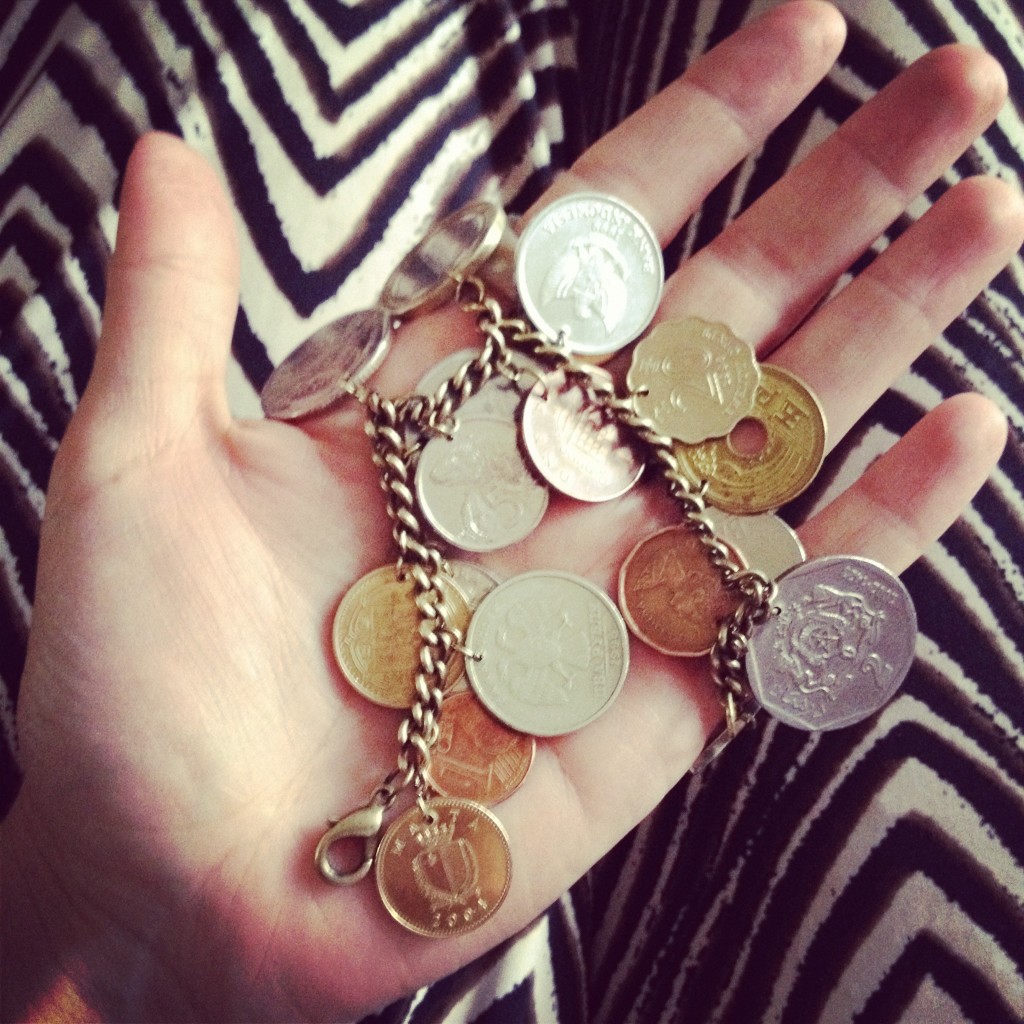 Or at least turn those coins into a pretty bracelet
-Cut out the small expenditures that add up. We all know that buying a coffee every day is terrible for our budget, but think about the other things, too – pack a lunch, shop at cheaper grocery stores, seek out sales for clothes and beauty products, do your own spa treatments at home (though perhaps save waxing to the professionals), and so on.
-Cut out the big expenditures. This can be really difficult, but it will make a huge difference in the end. Instead of that gym membership, start walking or jogging. Instead of a car, use public transport. Instead of costly rent each month, … live with your parents. Please don't hate me for suggesting that last one.
-Seek out free things to do. Most cities have days when museums are free, for example. Spending money on buying books, in print or on your Kindle? Go to… wait for it… the library! Similarly, use coupons or sites like Groupon for the best deals.
-Sell everything you're not using/you don't want anymore. Use sites like eBay or Etsy, sell to vintage or consignment shops, or even have a good old fashioned garage sale.
-Change the way you socialise. Going out for dinner and drinks can be extremely costly. Instead, invite friends over for a potluck. Even getting takeout can be much cheaper than actually sitting at the restaurant; you won't be tempted to order an expensive drink or bottle of wine, and you'll spend less on tipping. Not to mention – drinking at home with friends is the best. If anything, "pre-drink" before you go to a bar or a club. Classic, but cost-effective.
How I utilised this myself: I pretty much did everything on the above list. When I worked as a server in 2011/2012, I put every single dollar I made from tips into a separate bank account, once a week. I knew that if I just put the money in my wallet I'd "accidentally" spend it. I recently started selling clothes to consignment shops and I've made almost $1000 so far. I also don't have a gym membership, which actually speaks more to my laziness than my saving finesse… I do walk every day for 30-60 minutes, though!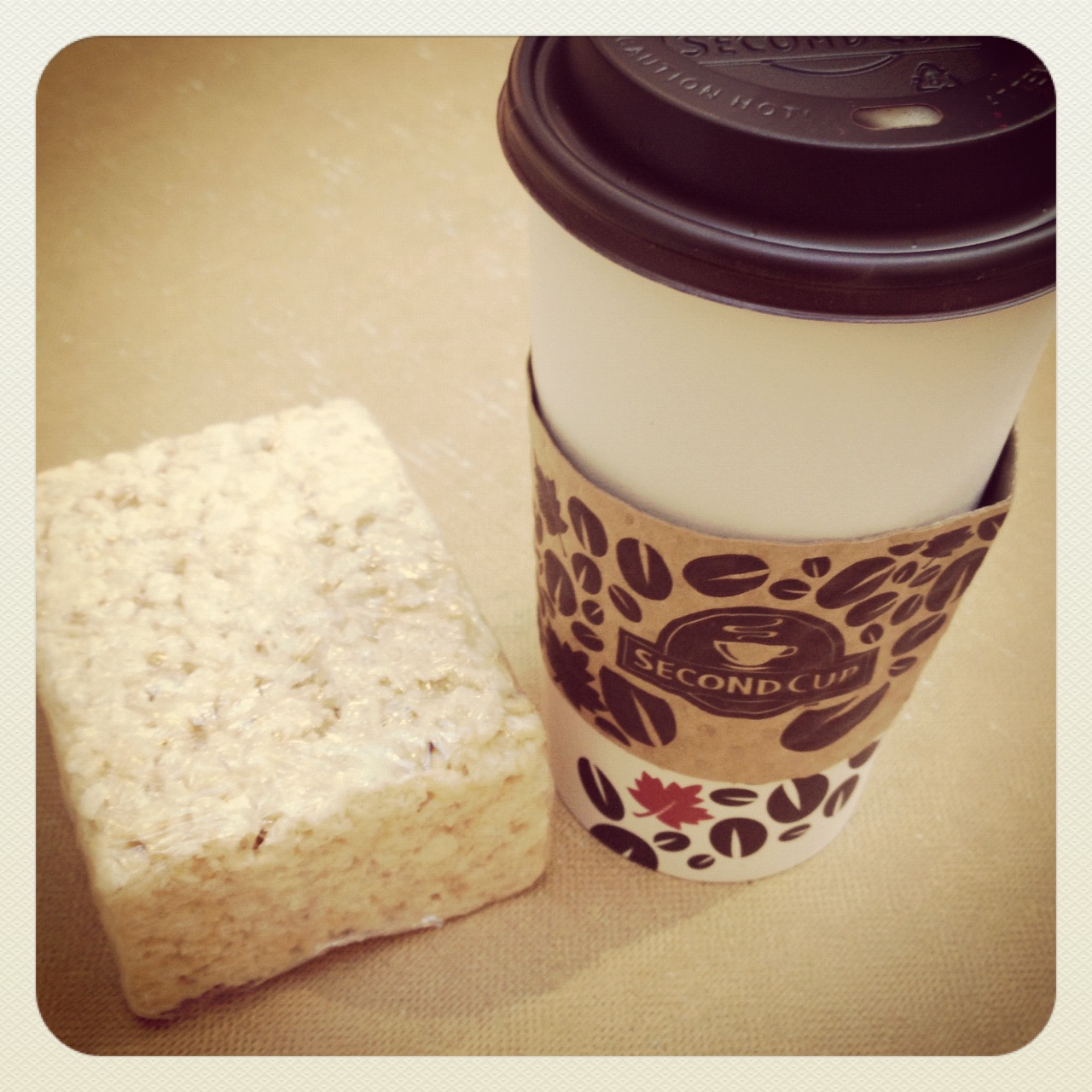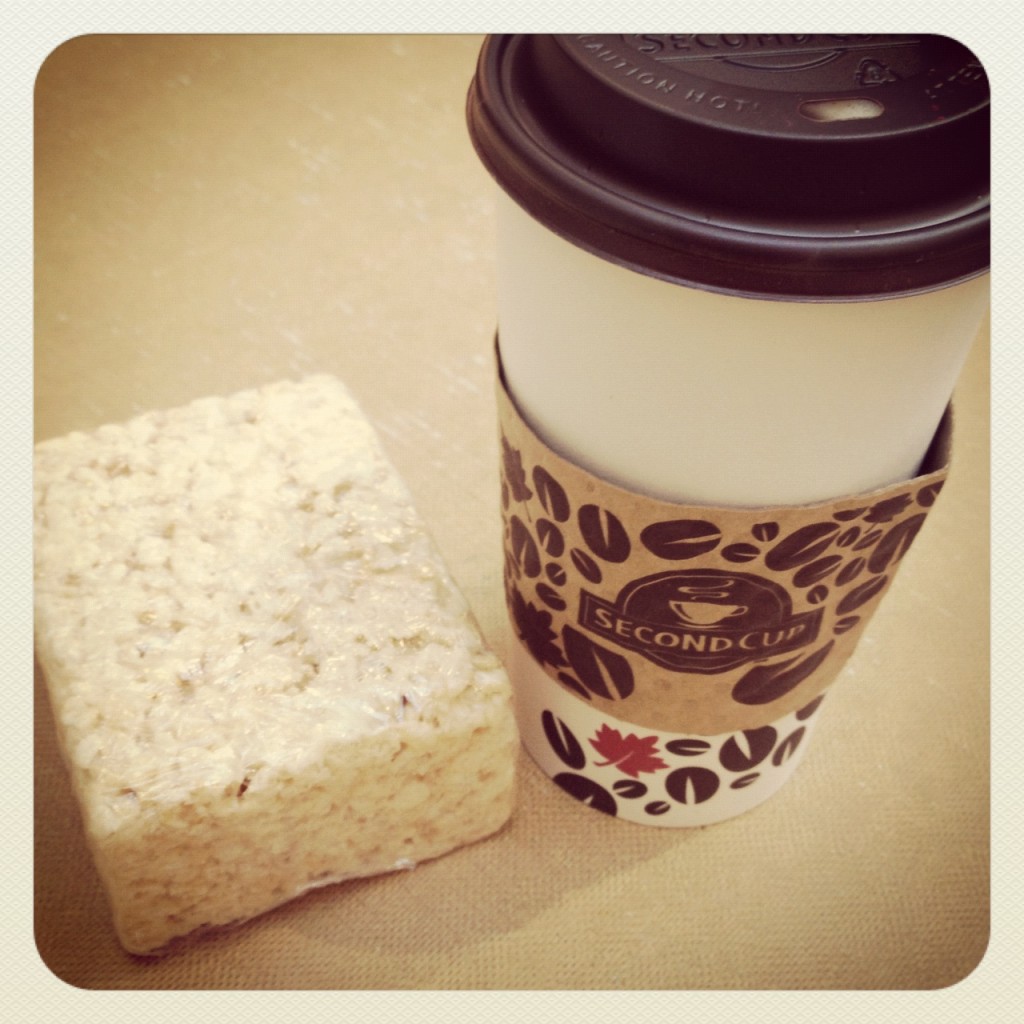 No more of these, unfortunately. Sorry, Second Cup. 
4. Work. Work really hard. You may have to take a job (or jobs) that you don't like very much. If you know that you are only working to make enough money to then quit and travel the world, you might just have to stick with it for a little while. It sucks, of course, but until money grows on trees, it's a necessary evil.
How I utilised this: People seem to think that I make money through this blog, but I've made a conscious decision to keep this blog ad and sponsorship free. I make money indirectly (though writing work and my new job that I got because of blogging… more on that another time), but at this point I don't sell advertising or links or anything like that. I don't knock bloggers who do, but it's not my style.
I very rarely talk about work, for one very good reason: I've had some really shitty jobs in order to make money to travel. As already mentioned, I worked as a server for about five months over 2011 and 2012, and I hated it. My feet ached every day, there were tons of horrible customers, the staff were often fighting and angry… but I worked there full-time, and then some, taking over-time shifts when I could. Why? Because I was making $80 a day in wages, plus around $80 in tips. That's $800 a week. I was living at home, and barely going out (this was also because I was in Winnipeg in winter). I was basically a hermit, but I managed to save over $10,000 in five months. Added to the savings I already had, plus a small inheritance from my grandmother, I managed to make my $16,000 goal for Central and South America. Throughout 2013, I worked as an assistant in a financial office. While I loved my coworkers, I can't say that the work was especially titillating. I simply did it to bring in cash.
5. Set up a separate bank account, and/or automatically transfer money into it each month. This is extremely easy to do, and it makes a huge difference. I find that if I have money readily available, I spend it. If you put money aside, somewhere you can't touch it, it will make it much easier to save.
How I utilised this: My dad is an investment advisor, so I have often transferred money into other accounts that he then handles. This is a huge advantage, I know, and having a family member who knows about banking has allowed me to save more than I probably could have on my own. He has even helped me to invest money wisely so that I've actually made a bit of money in the stock market.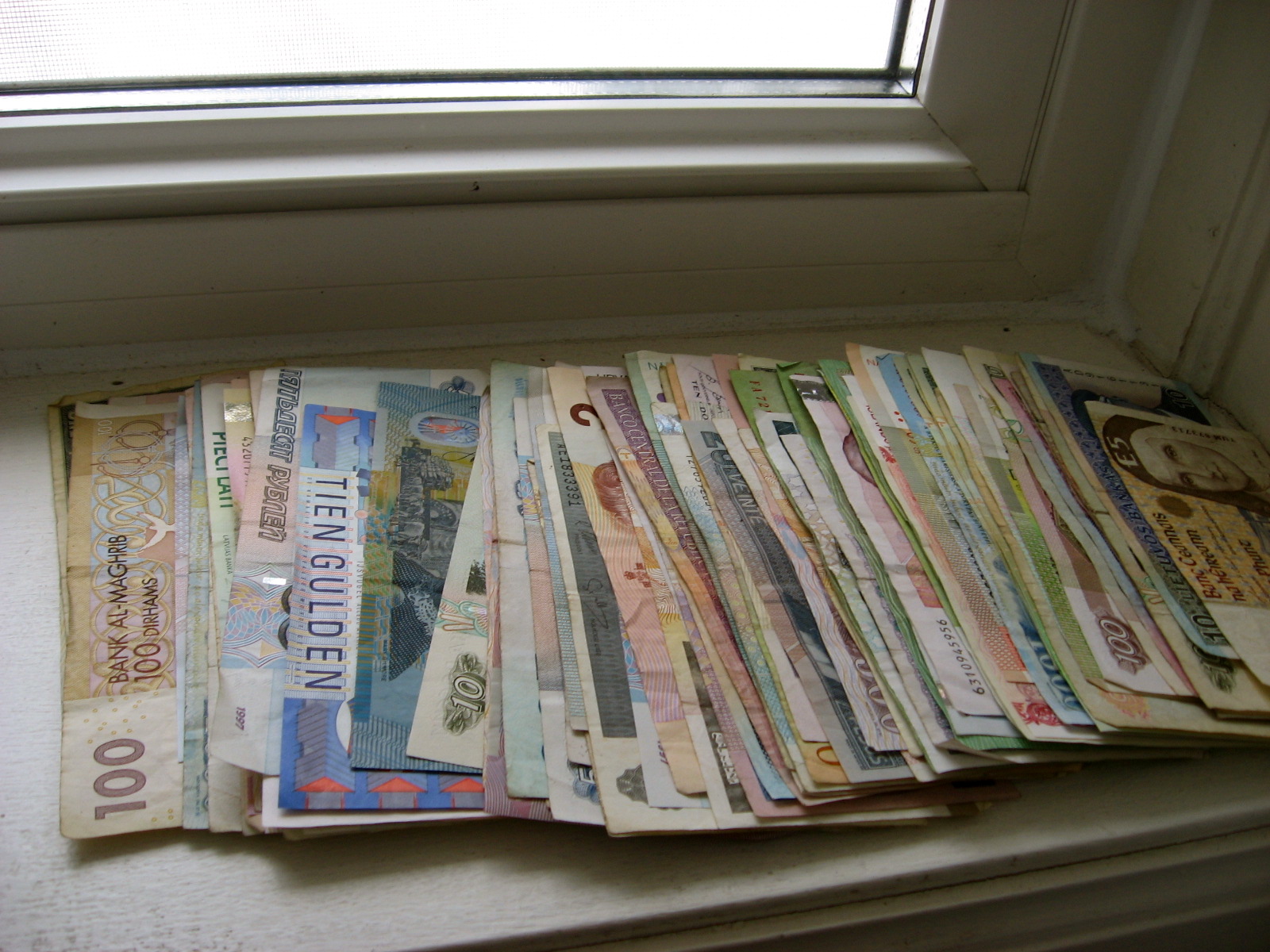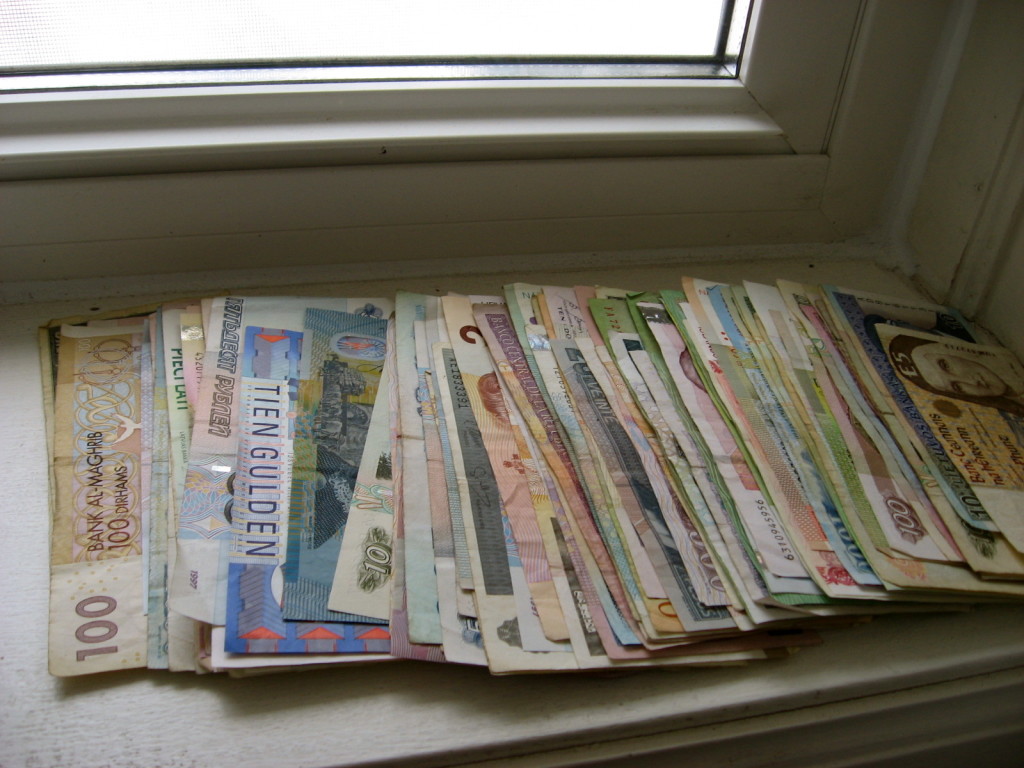 Dirhams, Rubles, Dollars, and Rupees – I just need cash
6. Use your contacts to find new job leads. Just as I took advantage of my dad's investment advice, talk to the people around you to either gain their support of your saving (they might want to join in) or to network for job leads. If you have a few hours to spare each week, you might want to take on a second job; talk to people in your neighbourhood for babysitting, dog-walking, or tutoring opportunities. Friends or family members might have a project that needs an extra pair of hands, or perhaps you have an online friend that can hook you up with some freelance work.
How I utilised this: Every job I've had has come through contacts or networking. When I put the word out that I was looking for a job this year, many people came forward to offer help. Even now, when I meet people, I always stay open-minded and tell them that I'm looking for freelance stuff; it's how I landed my current job. Ask, and ye shall receive!
7. Work abroad. If you can't save as much money as you would like to travel, consider moving somewhere to work. You won't get to move around as much, but that may be a positive thing in your eyes. You'll get to know a culture and a country much better that way, and you'll be able to experience a new place while earning and hopefully saving some money. The easiest/most popular way to do this is to teach abroad; the most lucrative spots in the world for teaching English at the moment are Japan, South Korea, China, and parts of the Middle East including Saudi Arabia and UAE. Teaching isn't the only job, of course; there are expats all over the world making a living. Many people under 30 (or under 35 if you're heading to New Zealand or Canada) choose a working holiday or youth mobility visa to work in the UK, Australia, and other countries. Find the job for you.
How I utilised this: I have personally never applied for a working holiday visa, and I fear that my upcoming birthday is going to cut me out of the running for a few countries. I did, however, teach English in Japan for over two years, and managed to save $20,000 doing so. That's how I paid for my travels around Southeast Asia and North America in 2011, and how I had a bit leftover for the following year.
To conclude, everybody's journey is different, from the first dollar saved to that plane ride home. Only you will know what the best method of saving money is for you, but I hope that you find some value in this advice. I would also like to stress that I did not do all of this on my own; as I mentioned, I had a small inheritance from my grandmother, my father has helped with my investments, and my mother has taken me on numerous trips throughout my life (including, for example, to Belize last year, and on the Trans-Siberian railway in 2010). I would also like to add a reminder that not everybody can travel, and those of us who are able to even consider doing some of these things to save money are very fortunate indeed.
Once you make travel your top priority, watching the money pile up in your savings account will become an obsession. And then – go. Go and have the time of your life. You deserve it.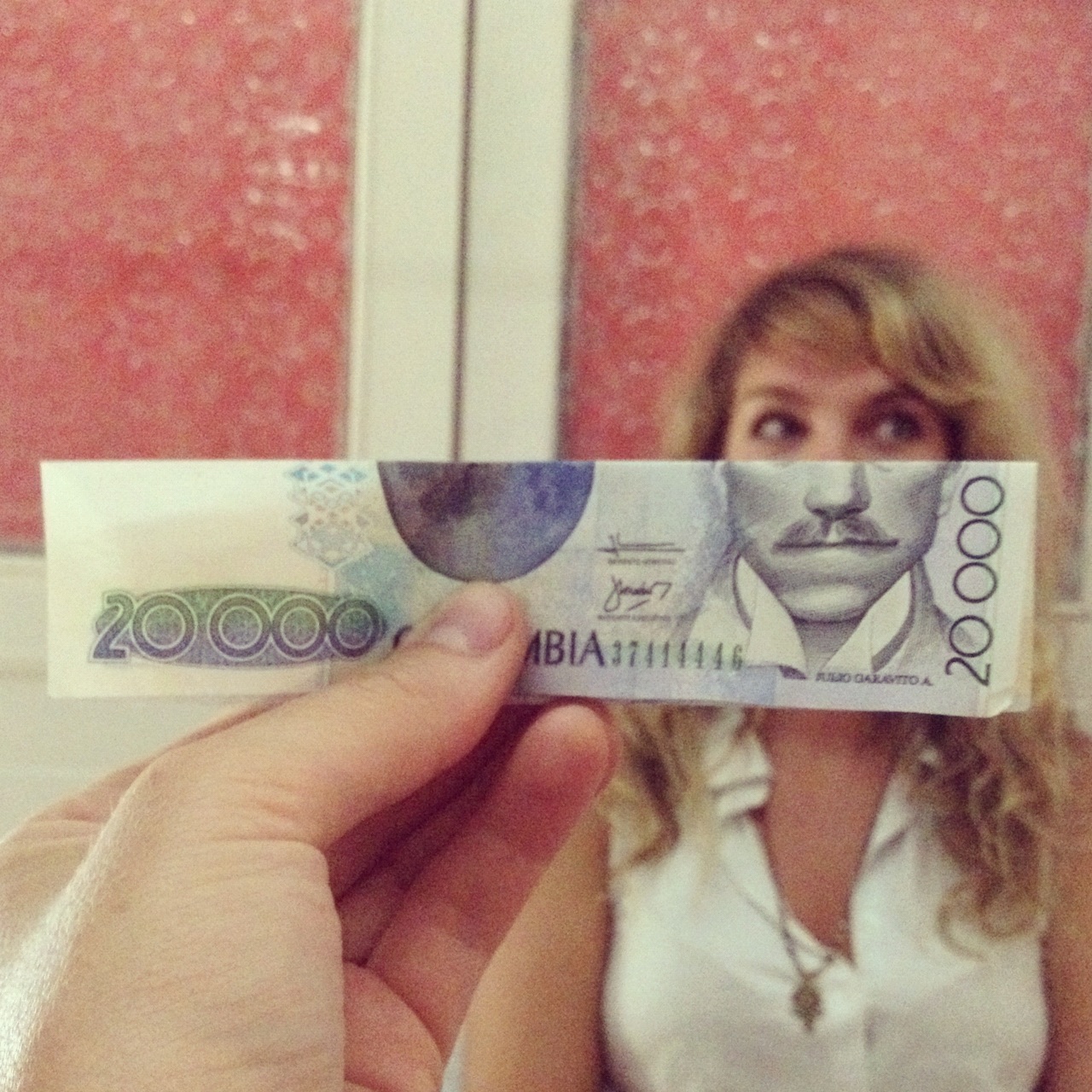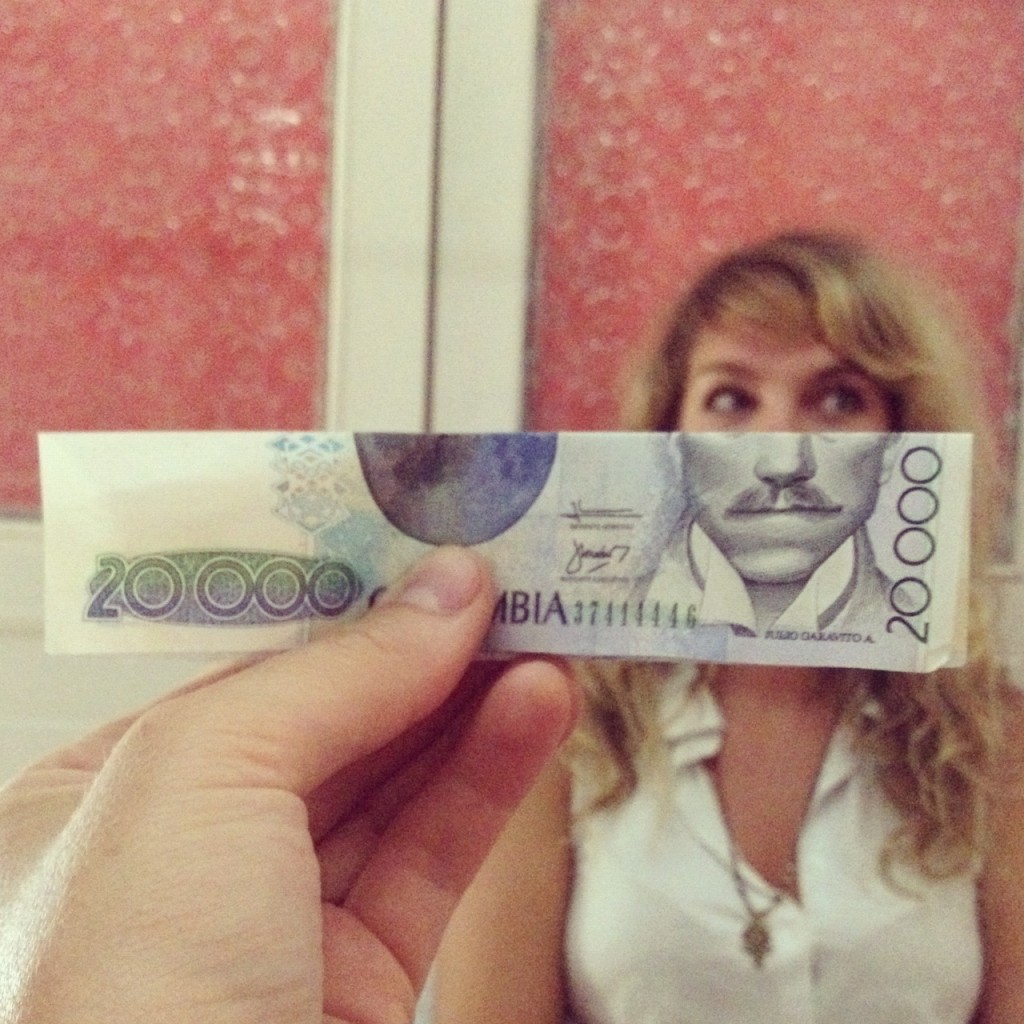 A detailed list of my earning/travelling from 2006-2013, 7.5 years of travel:
2006: I had been working for many years to save for my trip around Europe. I started at 16, and at 19 got a big break in working with Miramax, which paid me far more money than a teenager knew what to do with. I invested it all, which led to a large chunk of savings. I also worked from 2003-2006 in a confectionary, saving as much of each paycheque as I could. I had over $25,000 saved by the time I left for Europe at 22.
2007: I worked with both the Associated Press in entertainment television and a financial firm in Toronto. I earned enough to travel to Mexico and Jamaica, and then spent the summer in Russia and the Baltic states. My mother also took me to Iceland. I then spent a few months on a road trip through Canada.
2008: I moved to Edinburgh, Scotland, where I lived with a boyfriend (AKA I didn't pay rent). Living off of the savings I had, I travelled to Northern Ireland, Wales, France, Portugal, Romania, Bulgaria, and Turkey. My mother took me to Morocco and Egypt. I then moved to Osaka, Japan, in the summer. I rounded off the year with a trip to New Zealand.
2009: By this point, I was saving quite a bit in Japan as an English teacher, about $1000 a month. I managed trips to Vietnam and Sri Lanka, as well as trips around Japan. My mother and I went to Malaysia and Brunei.
2010: I was still saving a lot while teaching in Japan, though I also took time off to visit the Philippines. In the autumn I went with my mother on the Trans-Siberian, and then went with my father to America. This was the year I started making money with writing, in both print and online. I also started this blog.
2011: Using all the money I had saved over the past two years, I visited most of Southeast Asia, as well as India and Nepal, and did a quick trip to Australia. I finished the year with a road trip through America and Canada (which included Burning Man). I then started working as a server/bartender in Canada.
2012: I spent the first four months of the year working (with a week holiday to Cuba), and then left for Central and South America. I returned to Canada at the end of the year.
2013: I spent January to March working at a financial firm. In April I flew to London, where I stayed with my friend Mark for two months. I also visited Italy and Israel. I then flew to Toronto for TBEX, and eventually back to Winnipeg to spend the rest of summer working at the same firm and preparing for my move to London. I have been to Germany and Ireland so far, with lots of little trips around England, too.
Which brings me to today, and a new job I'm excited to tell you about… and hopefully a lot more travelling…
Edit: I still get a lot of emails about how I specifically have earned money through blogging in order to support my travel habits. As you can see… I don't make any money through blogging, not a cent (though I have just added a few affiliate links here and there, so that may change slightly). I've made a conscious decision not to monetise this blog and instead earn all of my money through related work, which is how I'm able to travel (and, you know, eat and pay rent and stuff). I also occasionally work with tourism boards and/or travel companies who ask me to travel on their behalf, i.e. take media or press trips. There's no real secret: I work, save money using the above tips, and then travel!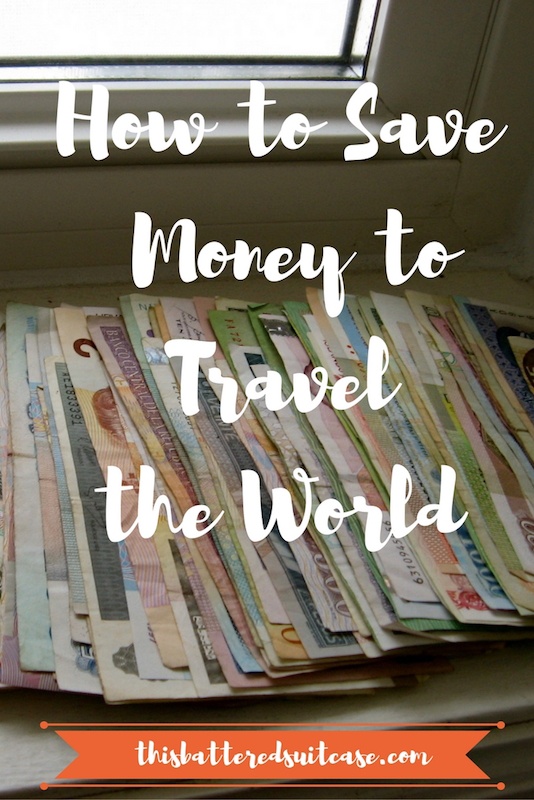 How do you save money to travel? Do you have anything else to add to this article?