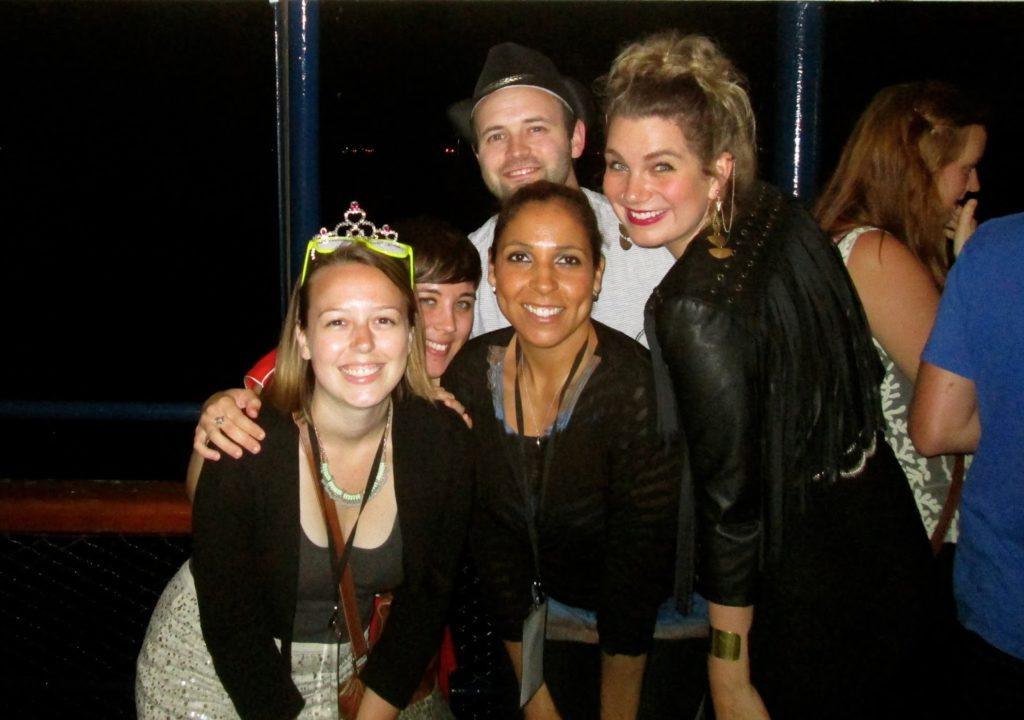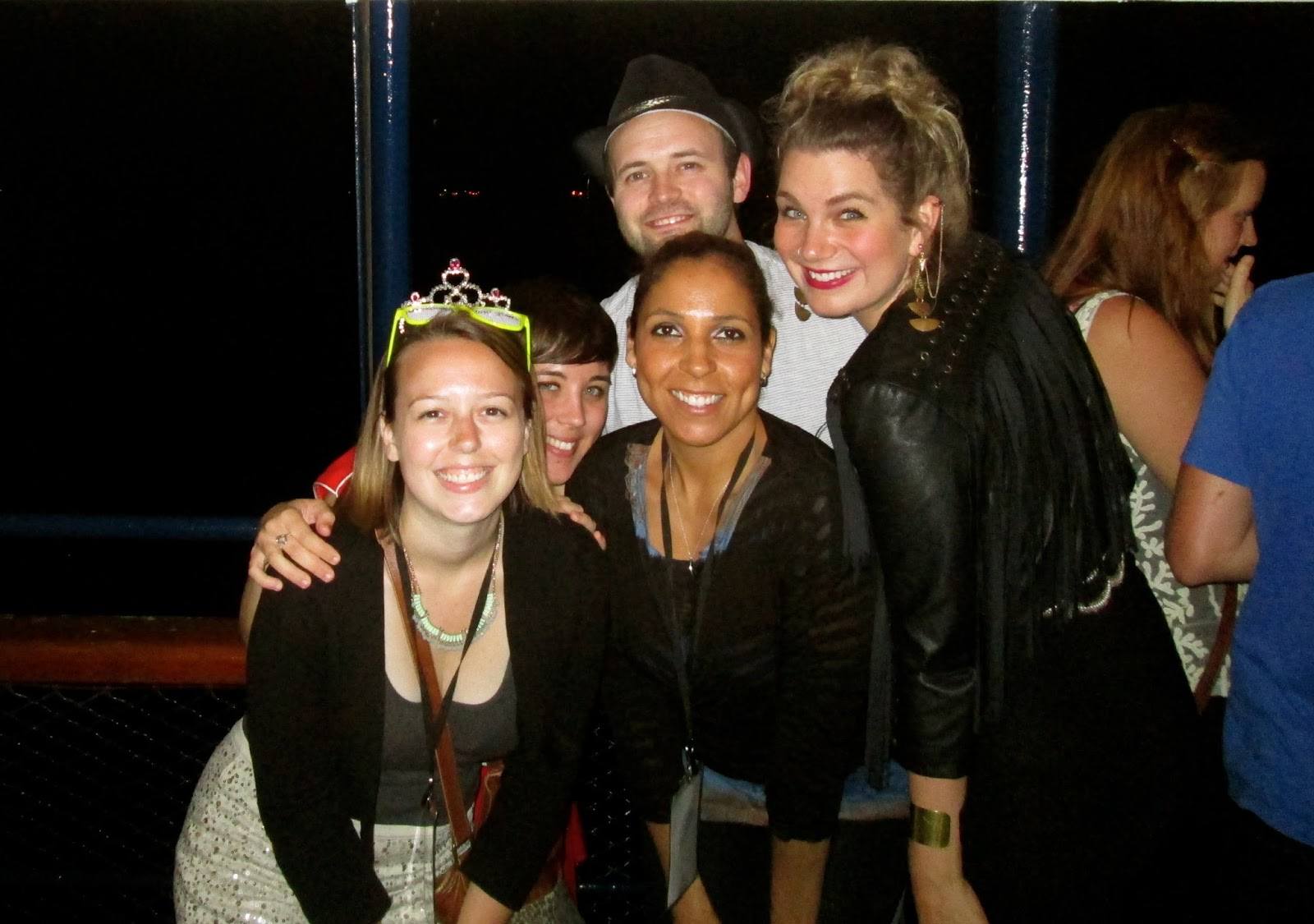 A Slightly Awkward Photo of Caroline, Jackie, Julie, Matt, and I 
I've taken my time writing this post – TBEX was over two weeks ago now, and I've already read quite a few other articles about what people felt about their time at one of the most popular conferences for travel bloggers and travel professionals.
First and foremost, I would like to be clear: I had a great time at TBEX. I met some wonderful people and I learnt a lot. What I learnt, however, is not necessarily what the conference perhaps intended me to learn.
I saw some great speakers in those two days of workshops, breakout sessions, and keynote speeches; Trey Ratcliff, Mike Sowden, Pam Mandel, Leif Pettersen, Dave and Deb, and Ross Borden from Matador Network all spring to mind. I liked hearing these people speak not only because I liked what they were saying, but because they seemed to genuinely care about the art and creativity of blogging and writing. As for all of the talk of monetization and SEO and sponsored trips, however…
Technically, I am an experienced blogger. I have been blogging for ten years now, and had this blog for over three. I am, however, completely inexperienced when it comes to monetizing my blog, pitching myself to DMOs (Destination Marketing Organization, don't worry, I didn't know what that meant either), or even networking. What I realized that weekend at TBEX, though, is that I don't want to be experienced at that stuff. I don't want advertising. I don't want sponsored posts. I don't want free trips.
I know, I know. I may be shooting myself in the foot for future employment opportunities, but I know that I'm currently not comfortable writing sponsored content on this blog (but I don't judge people who are). Don't get me wrong – I would love to write for other travel companies, publications, and websites, and TBEX did teach me about the right way to pitch to an editor. Originally, though, I started This Battered Suitcase purely as a way for me to record my thoughts and my photos, and I knew that at times it would be just another online journal of some naval-gazing twenty-something obsessed with travel. And it's grown, definitely. I don't have the numbers on Twitter or Facebook, but, as some of the speakers at TBEX would be delighted to hear, I do have a nice amount of readers every month. And when I say a nice amount, I actually mean I'm happy with the amount of readers I have. On the first day of the conference, I heard somebody say, "Well let's be honest; we all got into blogging to make money." I couldn't disagree with that statement more. Not ONCE did I think about making money off this blog, and the only reason it is on my radar now is because I get so many emails from companies asking me to advertise for them. It's hard to explain why I wouldn't want the extra money, especially to my family and friends, but, at this point, I don't think it would suit my style of travelling or suit my style of blogging. I totally understand why those sessions were held at TBEX, but they weren't for me, and I should have only attended content-based sessions. Maybe one day I'll find a match in a company or DMO, but for now I'm content with what I'm doing.
As for the networking aspect of TBEX, I found it a bit overwhelming. Where the parties and social events were supposed to be for mingling, I didn't actually meet that many people. I preferred it this way, however, as the people I did meet, I made great connections with. I met some incredible other bloggers: Jackie from Jackie Travels, Caroline from Caroline in the City, Julie and Matt from The Travelling Munschkin, Tom from Waegook Tom, and so many more. I also met a ton of the Matador Network crew, who were all incredibly witty and wise, not to mention fun (go ahead and call me a brown-noser, but I enjoyed every conversation I had with people from their team. They also threw the best parties of the weekend). In the end, I only really felt in my element at the smaller events, where everyone seemed really open and eager to talk (like the infamous Matador party at the Loose Moose). Otherwise, I simply felt that there wasn't enough time to talk to people; I barely got past the introduction phase with a lot of people with whom I would have loved more time.
In conclusion, my time at TBEX was…confusing, but fun. I enjoyed most of the speakers and I loved meeting other writers and photographers. Overall, however, the conference was a bit too big for my liking. I felt a bit lost in the shuffle, and that there was a tad too much focus on the corporate side of things. By Sunday night, I just felt exhausted, and not as inspired as I wanted to be. I don't want to sound entirely negative; as I stated earlier, I had a good time at the conference. I also think that I am to blame – I could have made a point to talk to even more people, to steer the conversations away from blogging and back onto what we all love (travel, duh), and to attend only content-based sessions that focus on writing and photography, since that's what I'm interested in. I'm still considering attending TBEX in Dublin later this year, but only because I'd like to meet some more European bloggers (as I'll be living in London by then). I also know that I will be much more considerate in choosing which sessions to attend.
I hate to flog a dead horse here (seriously, I am not applying for a job at Matador), but my favourite event of the entire week was Matador Network's Talk and Rock Toronto, held on the Wednesday night before TBEX. There were only about 60 of us there, and editors Josh Johnson and David Miller talked about storytelling and travel journalism. The presentations were heartfelt, there was room for an open forum and participation from the audience, and there was plenty of chatting and getting to know one another afterward. It was great, and I left there smiling, my mind buzzing with ideas.
Which brings me back to what I said earlier about learning a lot at TBEX: what I learnt, perhaps, is what kind of blogger I'd like to be. I love to write about travelling, to share my own personal stories, and to post photos I've taken of the world. I don't often write destination-specific advice posts because, frankly, there are thousands of other blogs that do that, and I don't think you read this blog for those types of articles. I write because it's fun, because I like it, because I want to and need to. Maybe I don't have a lot of clout (or Klout, ugh) in this industry, but that's never going to stop me from doing what I love.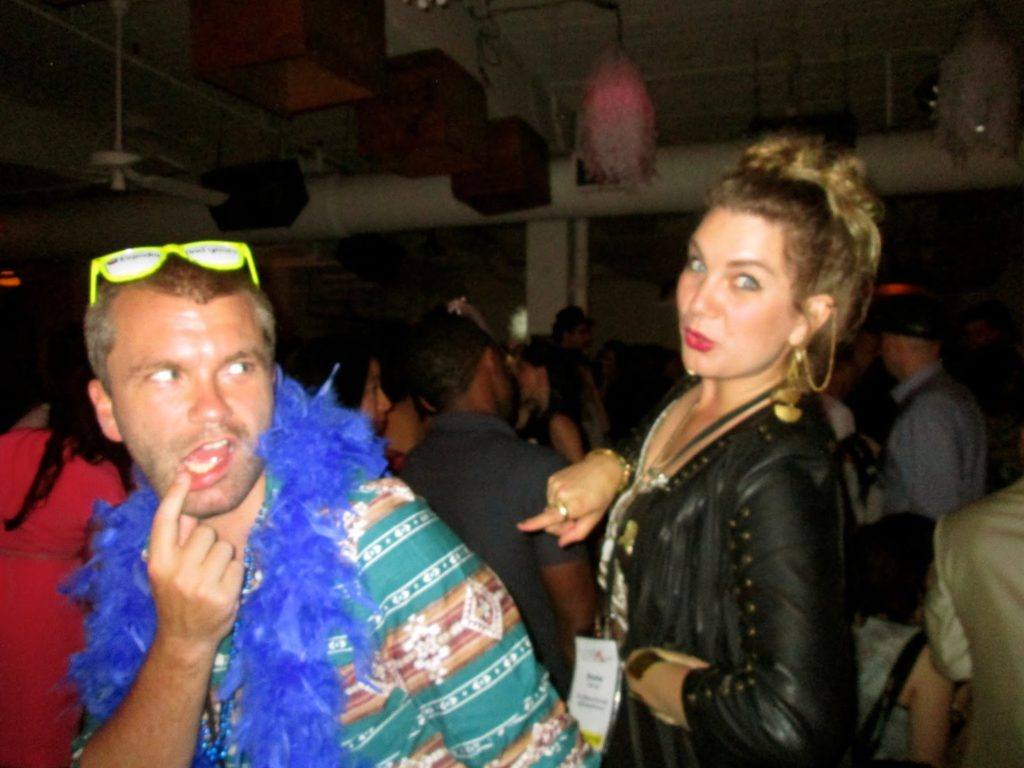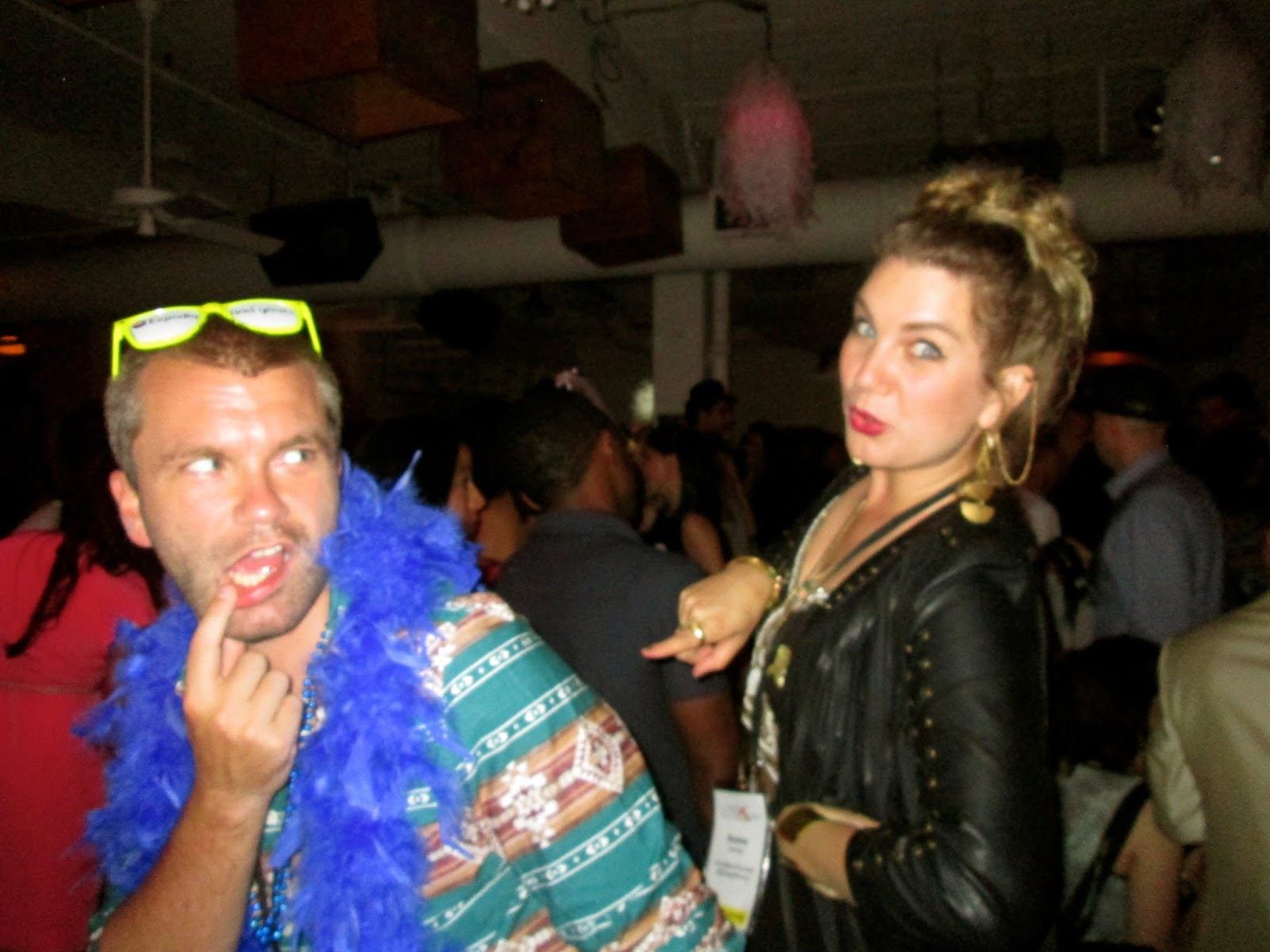 Proof that I really did have fun…especially with Tom!