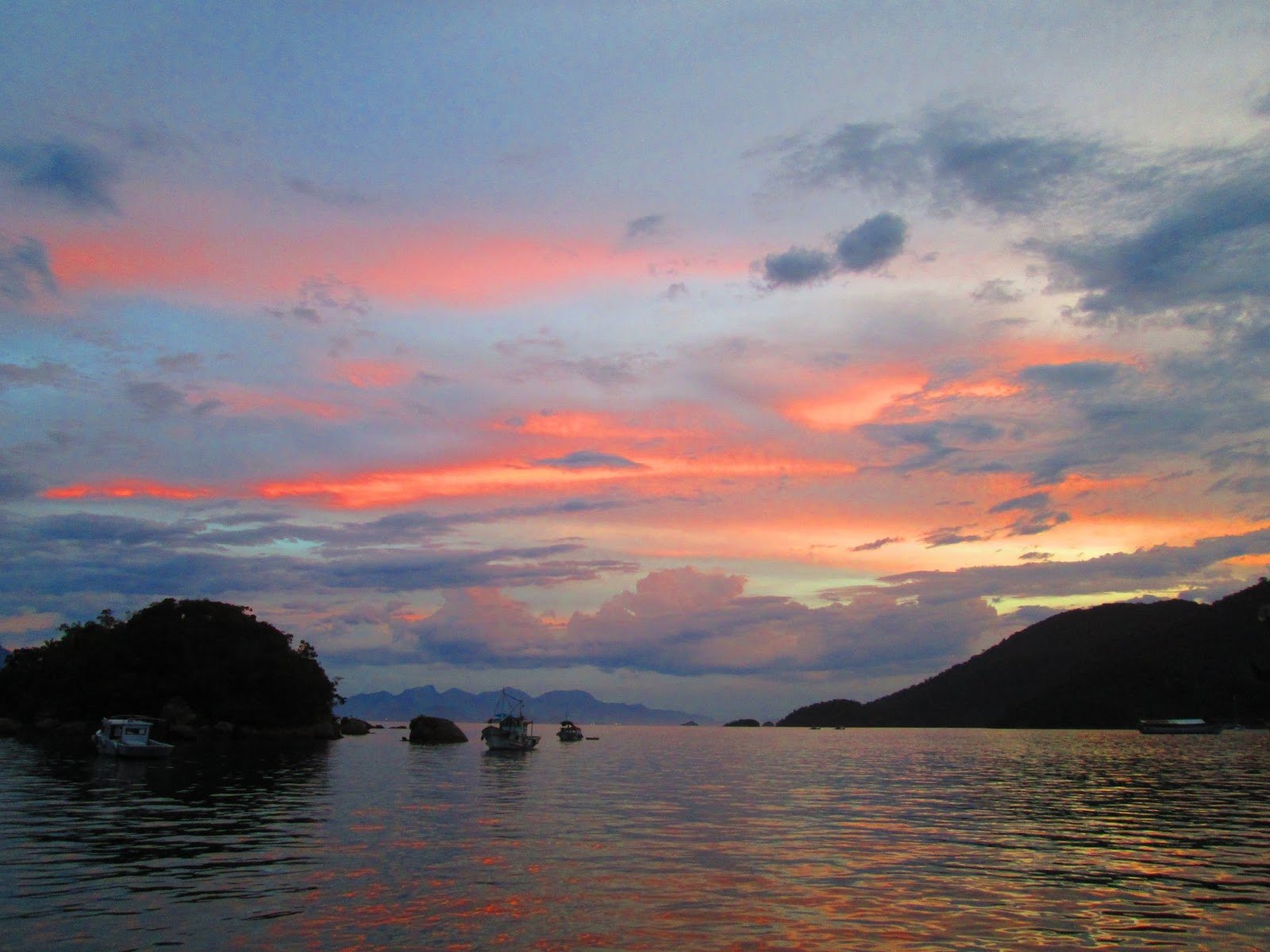 Ilha Grande, Brazil
I'd replay the evening if I could. It was one of those muggy nights in South America, when the stars hung low and the moon cast its magic across the boats in the bay. The kind of night when you can wear a bathing suit and a sarong to the bar, when your hair smells like salt and your skin still radiates with the day's heat. You feel beautiful and young on those nights, you smile easily.
Dinner was with a group of travellers from the around the world – some starting a long journey, some coming to the end of one. I was one of the latter, ending an adventure that had seen me from Belize to Brazil by bus and boat. I still had ten days left, a holiday unto itself, but in the eyes of a seasoned traveller, I was in the home stretch. My bag was full of sand and souvenirs, my heart laden with nine months of memories – I wasn't ready to leave.
We laughed and shared travel notes over a mundane meal of rice and chicken, cold cans of Brahma perspiring on the table. We were a vision of blonde: two German girls, an Australian man, a Swedish woman, and me, Canadian. A group of suntanned tourists wanting the most out of our island experience, the Brazilian pulse already drumming in our veins and in our feet.
We broke off one by one, set to meet other friends as night fell, spreading out across the beach to different parties and bars. I had agreed to meet a group that I met in Rio at the other end of the bay, so I set off, away from the small cluster of restaurants and hotels that could be called a town. I wasn't wearing shoes, and my sarong dragged through the water as I walked; my way was lit by beach bonfires and that effulgent moon.
When I finally got to the bar, a wooden patio stretching over the ocean, most of my friends had already gone to bed, exhausted from a day in the sun and the water. A few stayed, though, and we drank more cheap beer as the music thudded behind us, a mix of local favourites and international hits. And then there were two, just me and another traveller. We were already drunk and talking too quickly, surrounded by dancing waves and dancing backpackers and an air heavy with impulse and freedom. I watched him talk, his accent so different but his stories so similar.
We talked through the night, eventually walking back down the beach to a bar filled with Brazilian people. I chattered away in Spanish, a mutual language, with the kind of confidence only inebriation can bring; we drank strong caipirinhas while the teenagers set off fireworks in the alley. We swayed down the beach again, our steps matching the boats, our hands locked. I could have fallen in love with him, then, or maybe I did – for just a moment, in that time and that place, I did. But then, that night, I could have fallen in love with anyone.
Just before sunrise we took off all our clothes and went in the sea, our bodies trying to find each other in the movement of the waves. We kissed and laughed, and watched the sun rise, the sky turning silver and pink and blue. I could have stayed there forever, I was so happy in this foreign land, in this foreign experience.
And then, the night was over, the spell broken. But I can still let my mind go back to that time, when my heart was ready to explode, when my tongue tasted of beer and brine and him.