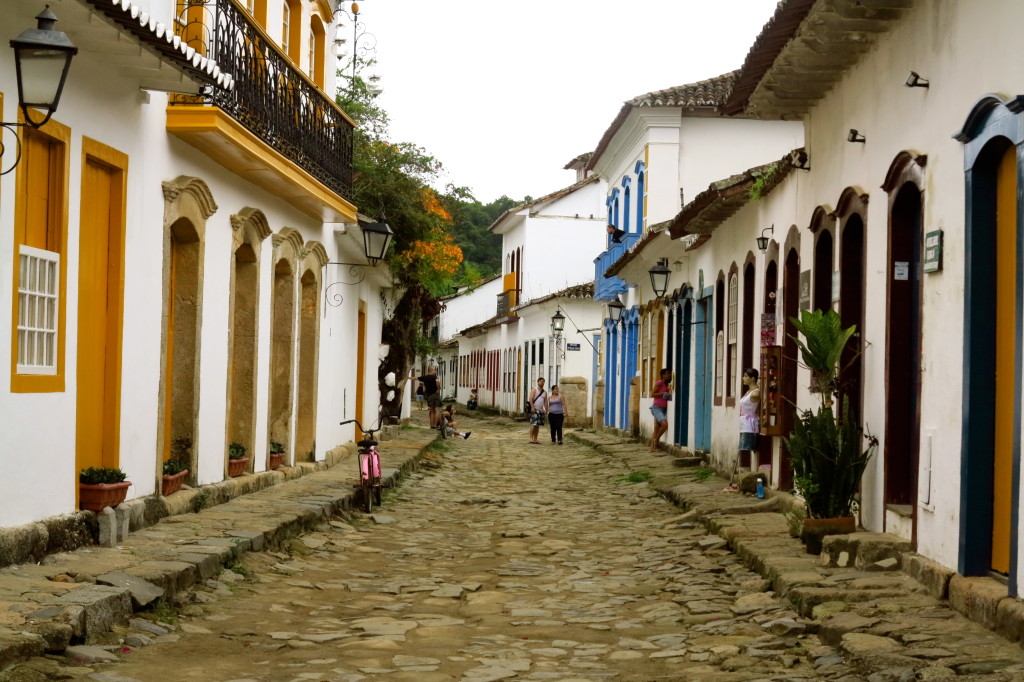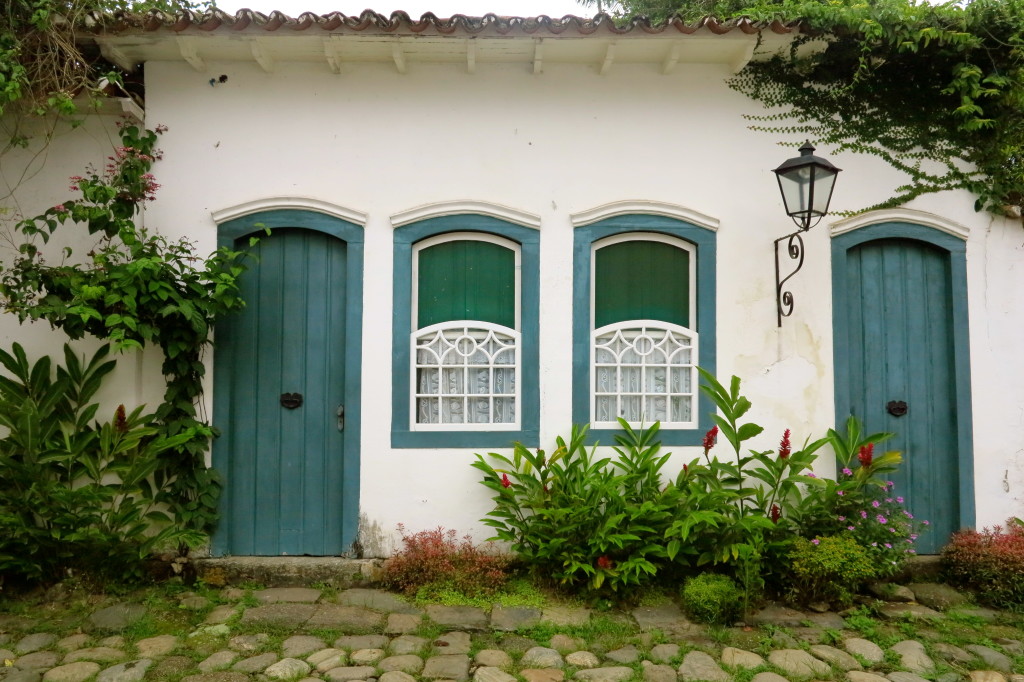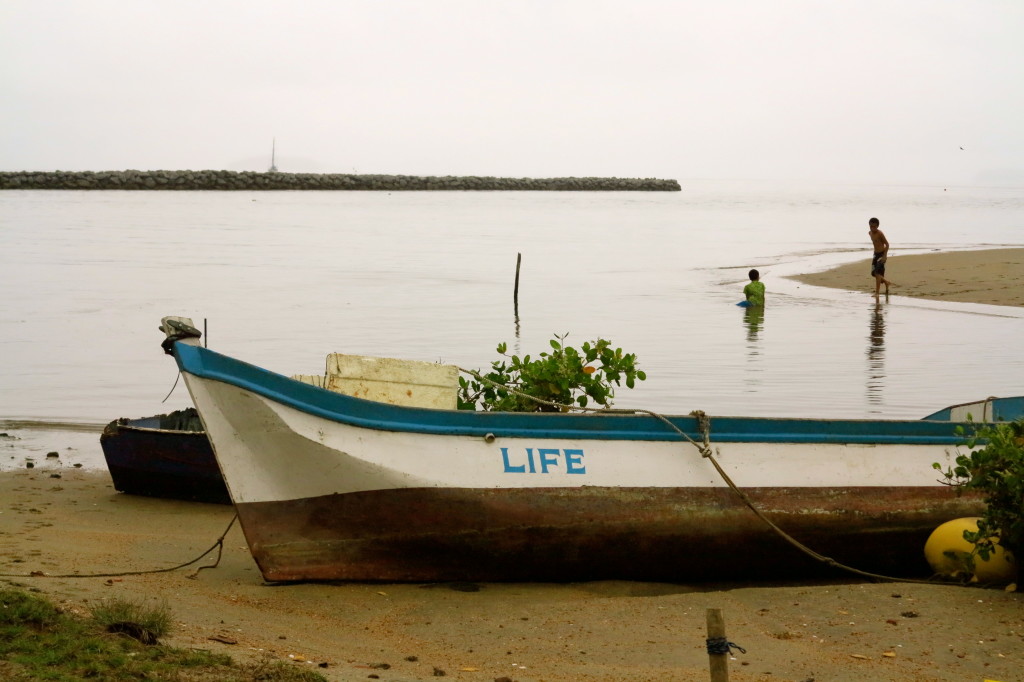 Paraty, Brazil
The blow struck me on the back of the head. I was standing in the middle of the street in Paraty, Brazil, the only person on the uneven cobblestones, or so I had thought. It was my second last day in Paraty; the next day, I'd journey out to Trinidade for some time on the beach. The day after that I'd be on a boat to Ilha Grande. Today, then, was for taking photos of the colourful streets of this city.
My eyes flooded with darkness; sparks shot from the outskirts of my vision. Whatever or whoever had just hit me had left me dazed, reeling. One foot staggered in front of me, trying to gain balance. One hand grasped my camera – I had been in mid-shot. I whirled around to face my attacker. I didn't have time to be afraid.
***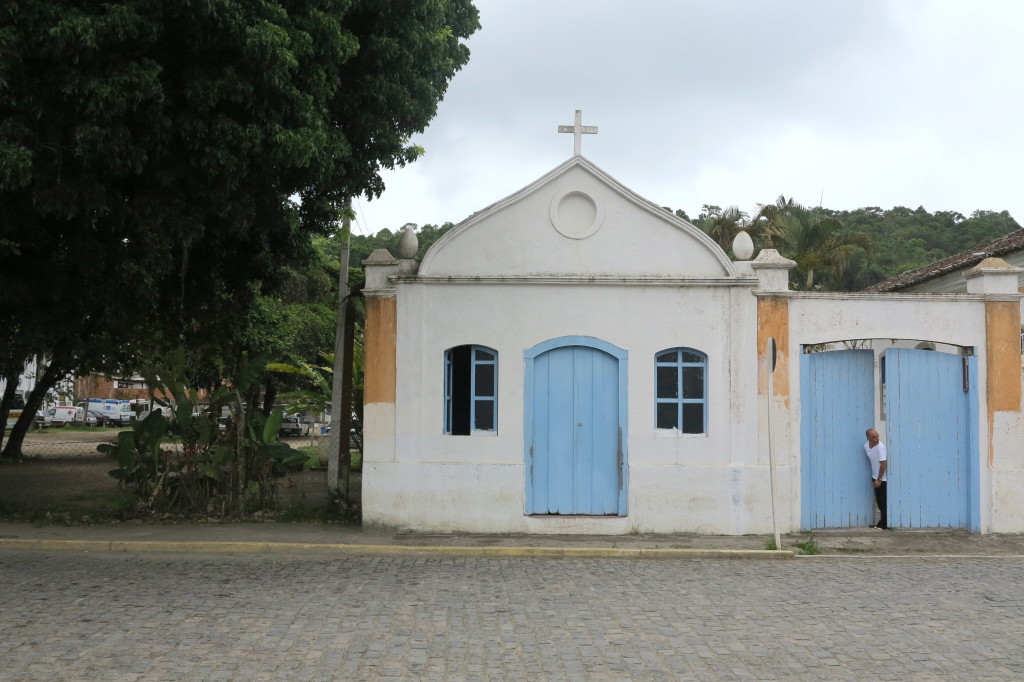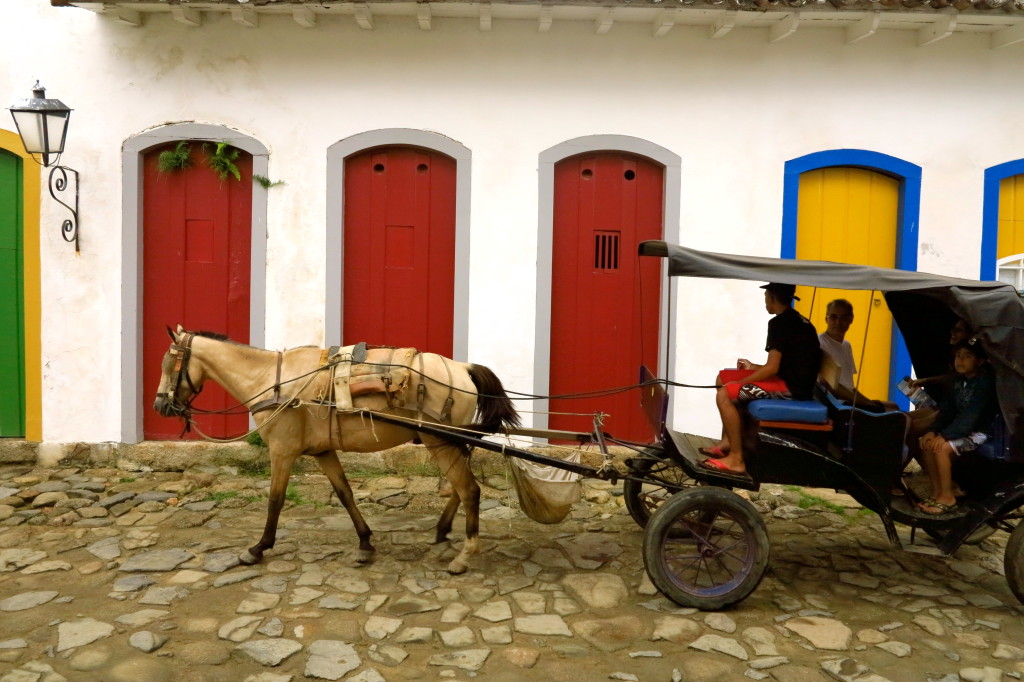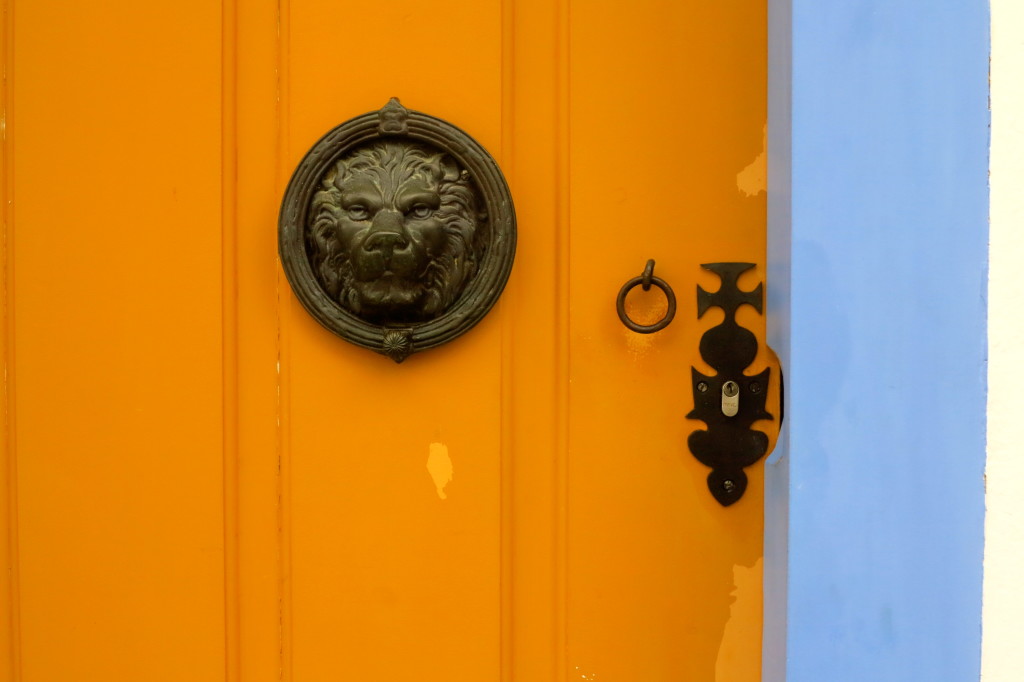 Paraty is a little colonial town on the Costa Verde of Brazil. I had taken a bus there by myself from Rio, walked from hostel to hostel on the beach to find a room. The first night I met a tall blonde German girl who whisked me out for dinner. She had finished two beers before our starter even arrived.
"Eh, I don't even like him," she told me between gulps. She had been regaling me with stories of her new Brazilian lover, a man who could dance. She had told me this with a wink. "But he's Brazilian, you know? I like to try the local flavour." With this she threw her head back and guffawed, cheeks flushed from the humidity and the beer. When I asked her, after a few peach-flavoured caipirinhas from a street vendor, for her Facebook contact, she guffawed again.
"Are we really going to keep in touch?" her eyes glowed in the dark, framed by her tanned skin. I liked her.
The next night, after a boat tour of the surrounding islands, a Brazilian tried to seduce me, too. He ran his finger over my collarbone, beer flecking his lips. I remembered the German's words, but went to bed alone. I could still hear his guitar strumming as I fell asleep, the songs drifting up from the beach.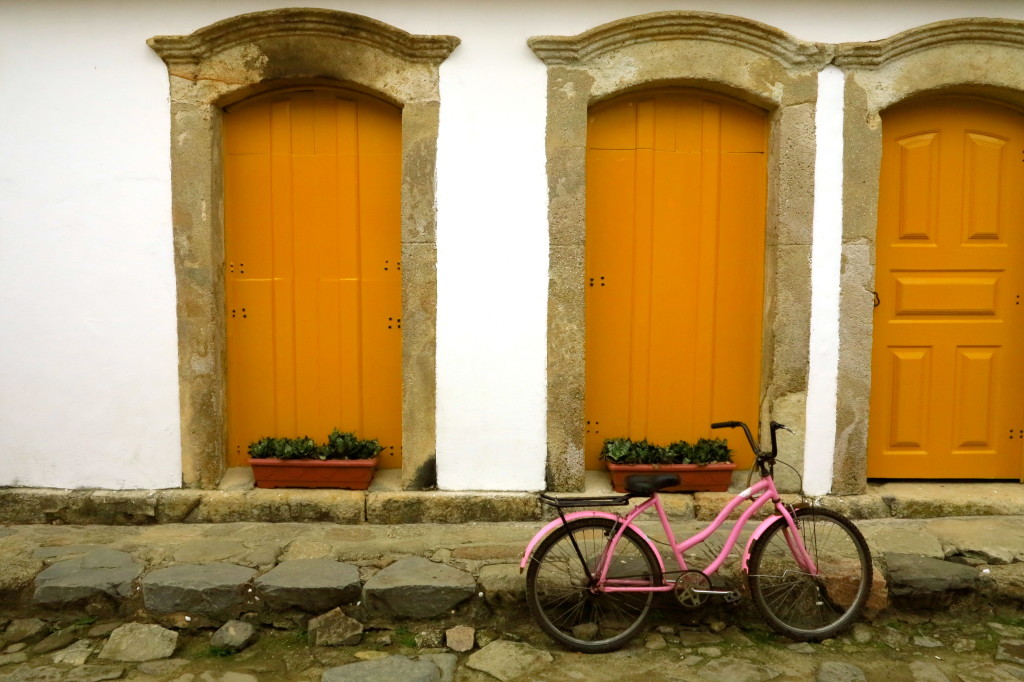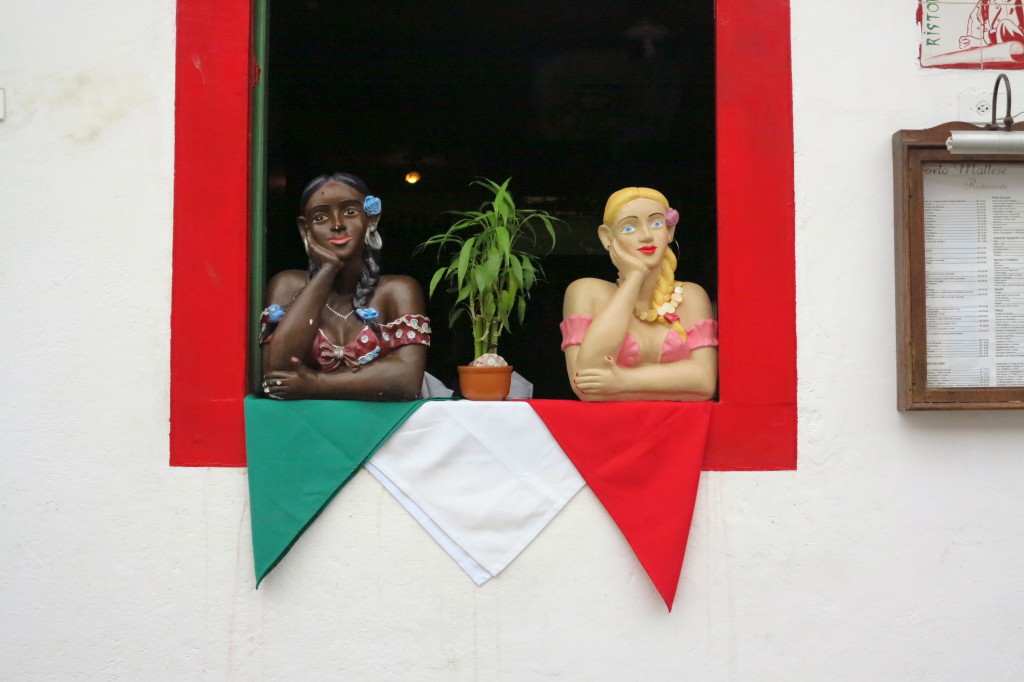 The sun was shy during my stay in Paraty. One moment it would come out, round and inviting, turning the waves blue and the sand yellow. Just as your skin would warm, it would retreat, the ocean turning a black snarling thing again, the sand gritty and brown. Still I liked this place a lot, liked its charm and its maze of cobbled roads. I found a group of backpackers I had met in Rio and we sat on the beach come rain or shine. We drank sweating cans of beer and threw our barbecue scraps to the stray dogs who'd scratch and whine, driven crazy by the wafts of meat.
"You'll get ringworm," Jamie joked, but I'd pet them all anyway.
I was in Paraty for four days, perhaps a day too long with the temperamental weather. I hadn't taken my camera out for the first two days, so, in a rare sunny moment, ventured out to photograph its colonial buildings and quiet backstreets. Again and again I'd stop, frame a photograph so that I could capture at least two or three windows, all of their borders painted blue and yellow and pink. The air was heavy, anxious with rain. The only sound was that of my new Havaianas, flipping and flopping their way over broken stones. And then I was hit.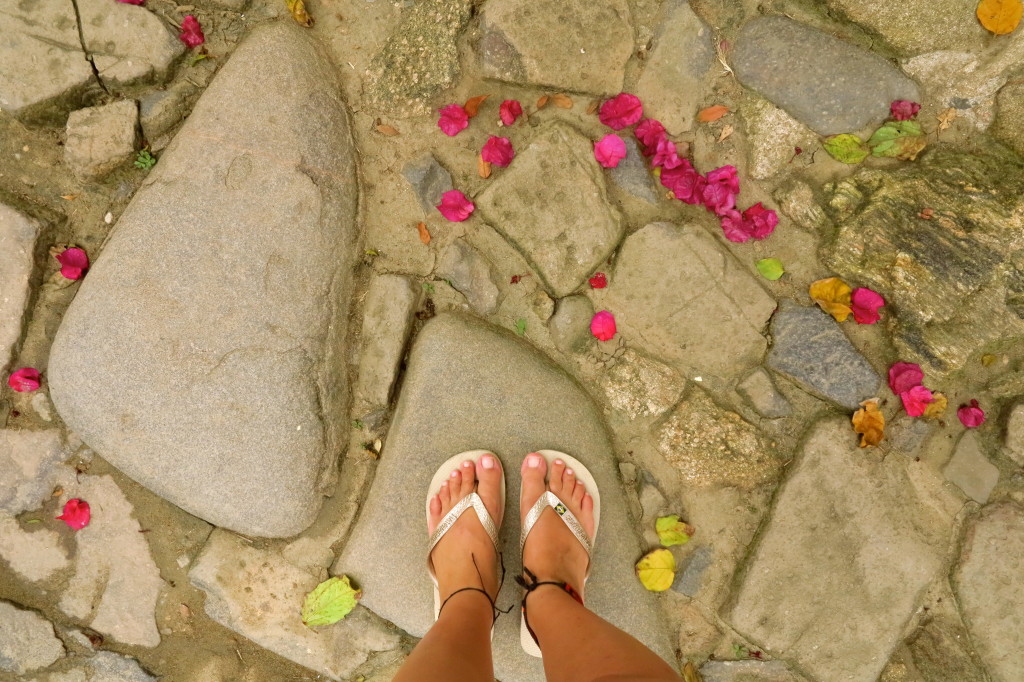 ***
My heart was in my throat, or was it in my stomach? With one hand on my camera and the other instinctively clutching the back of my head, I spun on my heels.
Facing me was a young man in an army green t-shirt and cargo shorts. His own feet wore flip-flops, though his looked to have been worn for many months. In one hand he held a camera. In the other, his forehead. We were mirrored images of each other, save the cargo shorts.
"¡Dios mío!" he cried, clutching his bent head, his eyes closed. He mumbled something in Spanish.
"I'm sorry, what?" I looked around. We were the only two people in the street. He looked up at me.
"You speak English?"
"Yes." The back of my head was starting to smart. "Did you just… did you just walk into me?" I couldn't help the smile that was twitching at the corner of my mouth. He coughed out a nervous laugh.
"Uh, I think, I think yes. I was looking down at my camera and…" he broke into a grin. By now I was laughing, too, laughing at this comedy of errors. That two tourists could be so absorbed in their photography they could crash right into each other on a deserted street. Distracted by his screen, he had walked right into me, his forehead smacking the back of my head as I was stopped, taking my own photo.
We shook hands, laughed once more, and went on our separate ways. Once he was out of sight I let the pain wash over me, taking solace on a doorstep. I decided to turn around, walk back to the beach where my friends and a cold beer awaited.
Days later, looking through my photos, I instinctively reached up to feel the back of my head. One hand on my camera, the other on my goose-egg. Two memories from that day, though one was fleeting, growing smaller and smaller with each passing hour.
I couldn't help but laugh.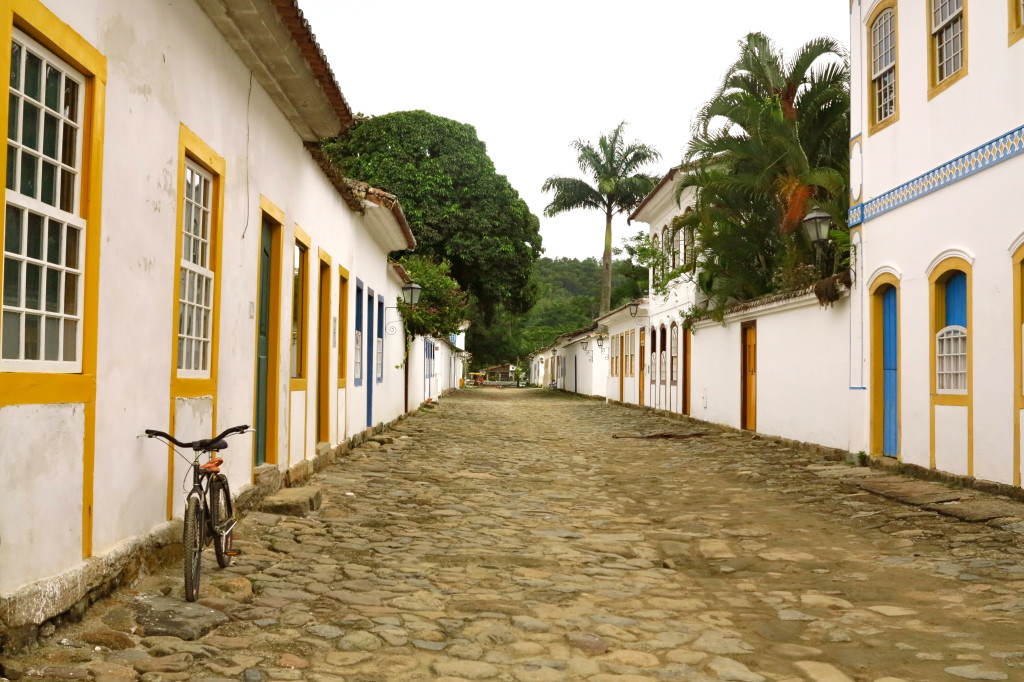 The photo I was taking at the time
Have you ever been to Paraty? Have you ever had a weird experience or strange encounter like this one?
Note: Paraty (or Parati) is pronounced par-ah-CHEE in Portuguese. Getting to Paraty is very easy; most hotels or hostels in Rio can easily arrange the 250km bus journey (similarly, from São Paulo it is 330km). The best time to visit Paraty is between May and August, when it is cooler. From December to March it is very humid, and this is also the high season (due to Christmas and Carnival) so accommodation is pricier during these months. I stayed at the Paraty Beach Hostel but I do not recommend it, as it was horribly dirty and swelteringly hot, with only one working bathroom for everyone. Paraty is a small town so very easy to navigate, and there are lots of shops and restaurants to keep you busy. As most parts of Brazil, it is quite expensive, but you can find street food and canned beer for cheaper. If you're near Rio or São Paulo, I do recommend visiting.