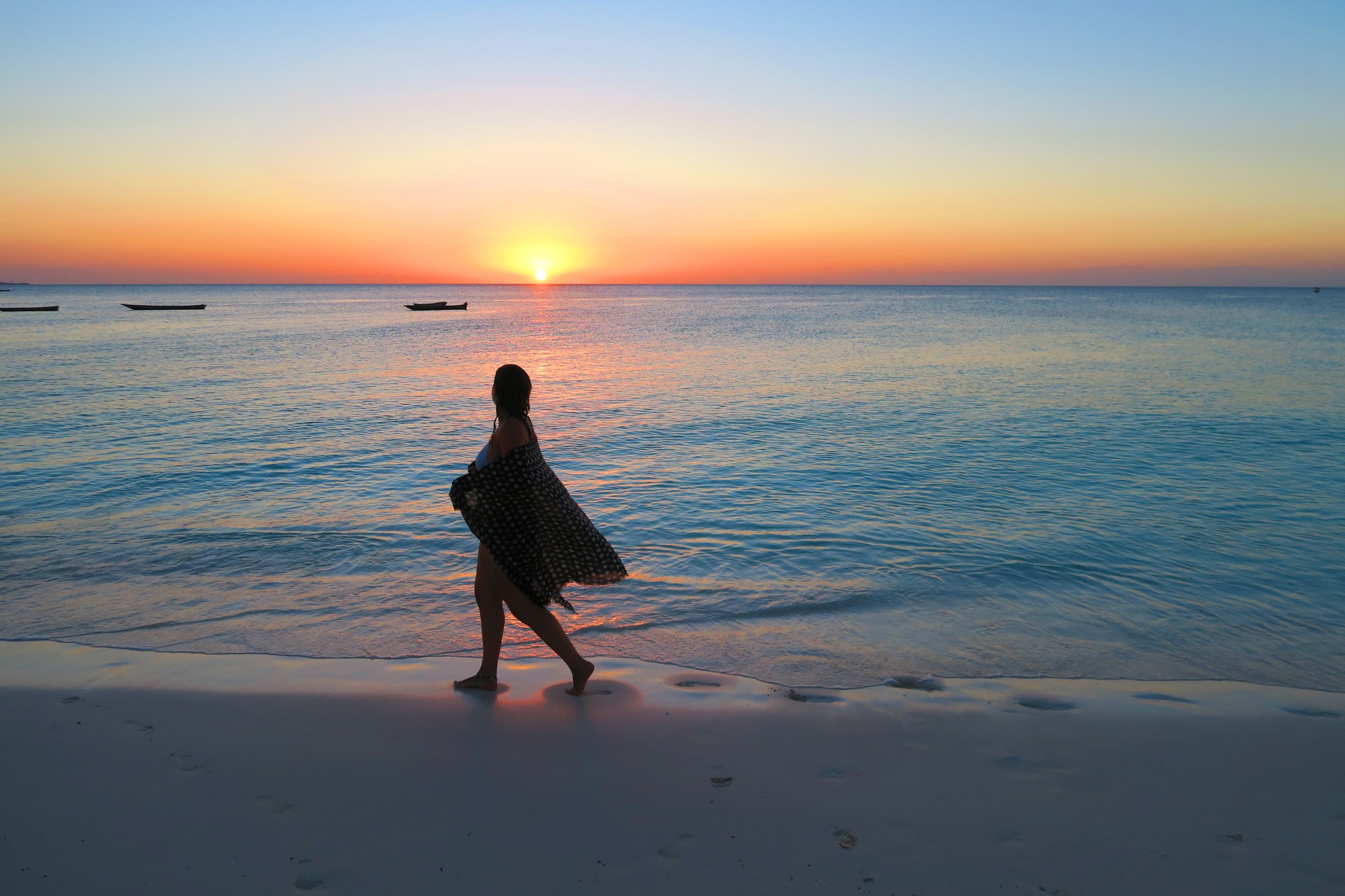 Zanzibar sunset. Photo by Helen
It has been exactly 56 days since I last posted on this blog. 56 days! The longest I have ever gone without posting on This Battered Suitcase. In fact, June 2017 will be the only month in the seven-year archives that I didn't post anything at all.
I write this post from Winnipeg, Canada, my hometown. In the last post I wrote, Because In the End, I Choose Travel, I said this about May:
"This past month as been one of the most stressful of my life, or so it has seemed: packing up everything I own [in London], selling my furniture, ticking off the endless tasks and errands I have before travelling through East Africa for six weeks, travelling to three different countries on three separate trips, and still trying to manage a full-time work schedule and an email inbox that just won't stop overflowing."
And then, on June 1st, I flew to Dubai, therefore kicking off that six-week adventure I mentioned. From Dubai, I flew to Nairobi; from Kenya I travelled to Rwanda, Uganda, and Tanzania, ending in Zanzibar.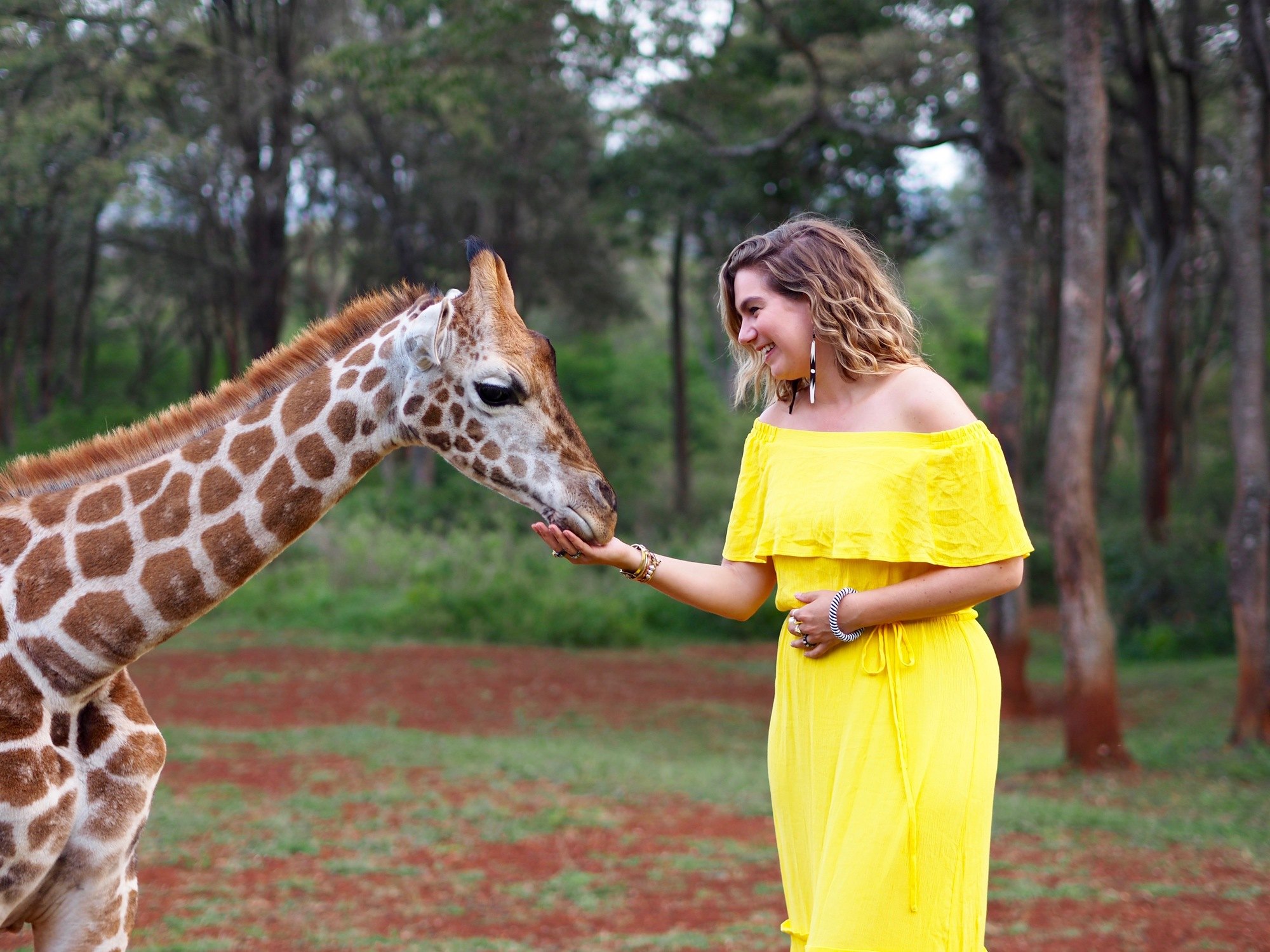 It was pretty amazing, to say the least
From Zanzibar I flew to London, where I had three days before a friend flew to hang out for the weekend. Three days after he left, I flew to Canada.
And somehow, with all of that flying and travelling, and all of those exciting things going on, I just didn't have time to write on this blog (none of those travels were sponsored, so I didn't "owe" anyone anything). When I had any down time – of which there was little – I had to use any precious wifi available to keep up with all of my paid work (turns out staying at Giraffe Manor – seen above – isn't cheap). And after that, I simply had to sit with those I love the most in this world and watch the sunset with a couple of cold drinks. Priorities, you know?
So yes, I wish I had a justifiable reason for why I haven't posted for two months (and ignored Instagram for the past month as well) but my real reason is not that deep: I just needed a break.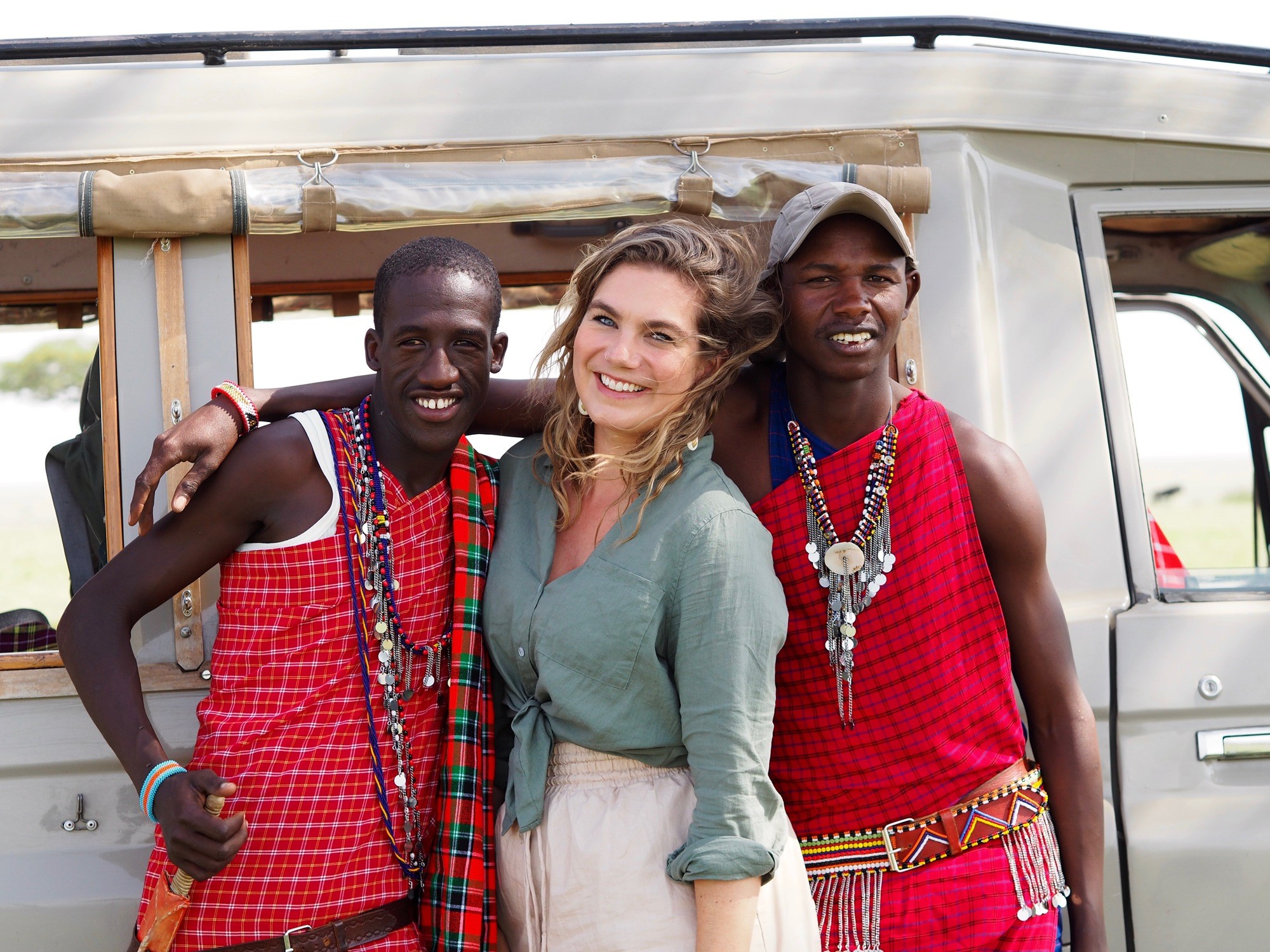 Hanging out with my guides in the Maasai Mara
I didn't set out to take a long pause from blogging – I didn't purposefully take a break from the thing I love most, hoping to reach some sort of epiphany about where this blog is headed – but between twelve-hour safaris, hanging out with my family, days and days without a wifi connection, and making my job the top priority whenever I did have that connection, it just kind of happened. And then, weirdly enough, I realised the epiphany happened anyway, all on its own.
It's incredibly easy to get disgruntled in the blogging business. Between the legions of Instagram accounts using all sorts of inauthentic methods (how is it that I'm followed by 20-40 people a day and yet my follower number doesn't change?! Goddamn those follow/unfollow people, seriously), inflated stats, gossip, and all sorts of trickery across the board, it's easy to feel frustrated and overwhelmed. Not only that, it's even easier to find people who are working hard, kicking serious ass, and scoring amazing opportunities and projects. You could drive yourself crazy comparing yourself to others, no matter what industry you're in. And when you're in an industry where your peers are landing assignments to the Maldives and signing contracts worth tens of thousands of dollars? Well. That can be a total mind-trip.
I've gone through phases of comparing myself to others (even though I'm damn proud of my blogger friends for what they're achieving) and I have definitely felt pressure to write more, take better photos, and grow my social media followings. Once in a while I feel pretty bad about my blog, though usually it's self-imposed.
And let's face it: I'm a millennial who has spent half of her life writing about herself on the internet, there's going to be some naval-gazing introspection going on, amirite?!*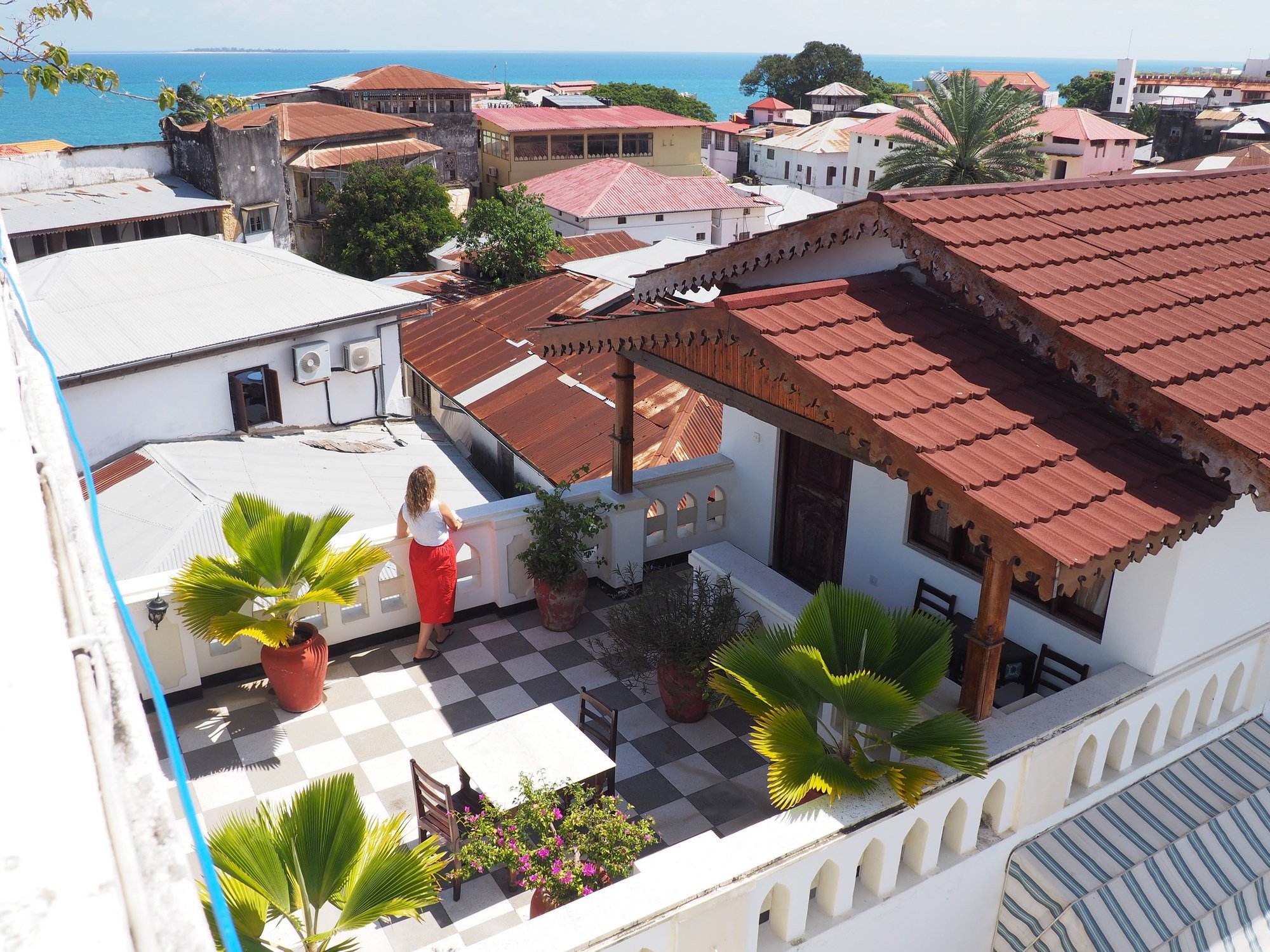 Zanzibar rooftops
So maybe I needed to take this break after all; maybe, subconsciously, I was separating myself from the blog and its social media to see if that's what defines me and if that's what drives me. Maybe I took this break to see if, after 14 years of writing hundreds of thousands of words online, it's where I still want to be.
And the answer? It is. I missed blogging so much in these past 56 days. I missed writing personal blog posts about things I'm truly fired up about (though I was still writing for work). I missed interacting with everyone through comments and messages. Sometimes I think about this crazy industry, and think about how it's always changing, and think about how, in an instant, it could all be gone. Sometimes I wonder if it's silly to get so passionate about a blog or about a Facebook page. And breaks like the past couple of months show me I'd be OK without it, that it doesn't totally define me; there are lots of other things that define me, too.
But the epiphany I reached is that it does, in fact, drive me. I thought about this blog dozens of times a day, every day, just like I have for the past seven years. Despite barely spending time online since the end of May, I was constantly planning posts in my head, thinking about a new design, and wondering how and when I can take this blog even further. The epiphany I reached is that I'm happier and more fulfilled when I'm blogging, that I miss being productive and being creative.
Don't get me wrong; I needed the break. I needed to just focus on that amazing adventure around East Africa and on being as present as possible when I was with my family. But now, sitting on my wooden patio in the backyard, the trees so laden with green leaves that I can reach up and touch them, I'm more motivated than ever to get back to work. They say absence makes the heart grow fonder; maybe it does, maybe it doesn't, but either way, I'm more ready than ever to give this my all.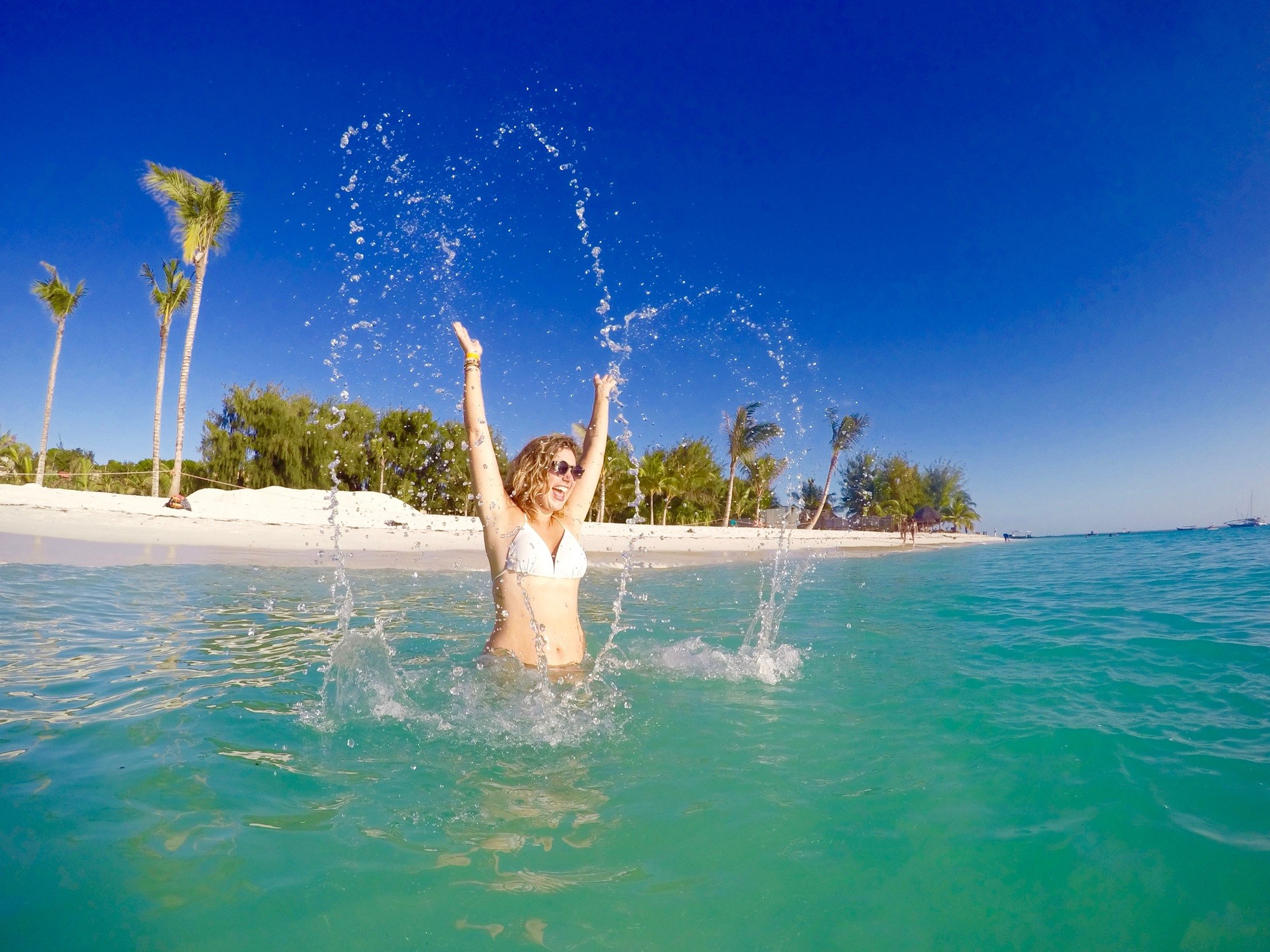 This photo is supposed to represent a) I was having too much fun to worry about wifi in Tanzania b) I'm really excited to start blogging again and c) holy shit I miss Zanzibar
*That was supposed to be a joke, but oh dear God, I think it's true (cue even more faux-existential weeping)
Have you ever taken a break from something you really love, be it a hobby or a passion? Did you find it gave you a renewed sense of purpose?