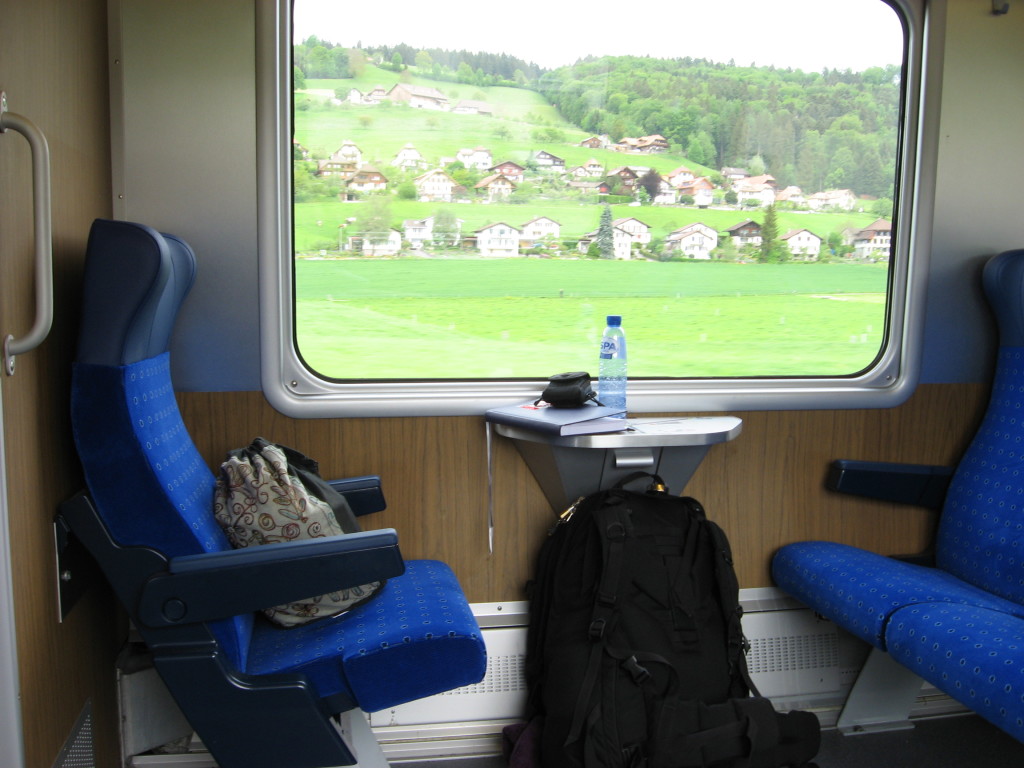 On the train through Switzerland (2006)
I'm currently planning a trip for about 10 days over the Christmas holiday. In my mind, I have a lot of time to plan this trip; in reality, I'm leaving in two weeks. I'm flying to Zurich, spending a day in Liechtenstein, taking the train to Innsbruck, then meeting my sister and her boyfriend in Vienna. From there, Zalie and I will go to Salzburg for a couple of days, and perhaps to Bratislava for a day trip. That's four countries and six cities, three of which I've been to before (Zurich, Vienna, and Bratislava). But you know what they say – the shorter the trip, the longer the planning.
These past few days, I've thought a lot about trip-planning. I've flip-flopped between being totally nonchalant about it ("I've got loads of time! It always works out, no matter what!") to totally stressed about it ("I'm flying to Zurich in two weeks and I have planned NOTHING! I need flights, hostels, hotels, trains, buses, AND I need to book a nice place for a Christmas dinner…"). This is actually quite unlike a lot of trips I've done, because it actually does require the booking of flights, hostels, hotels, trains, and buses – over the holiday season, there's no way I'm leaving these things to chance. This isn't like my recent trip to Berlin, where I booked the one hostel and the round trip flight from London a few days before, nor is it like my longer stints through Southeast Asia or South America, where I had nothing but a one-way ticket and an open mind. With a limited amount of time and with a fairly limited amount of money, I need to plan this. I need to plan this now.
So how am I doing it? How should you plan a trip that does, in fact, need to be planned?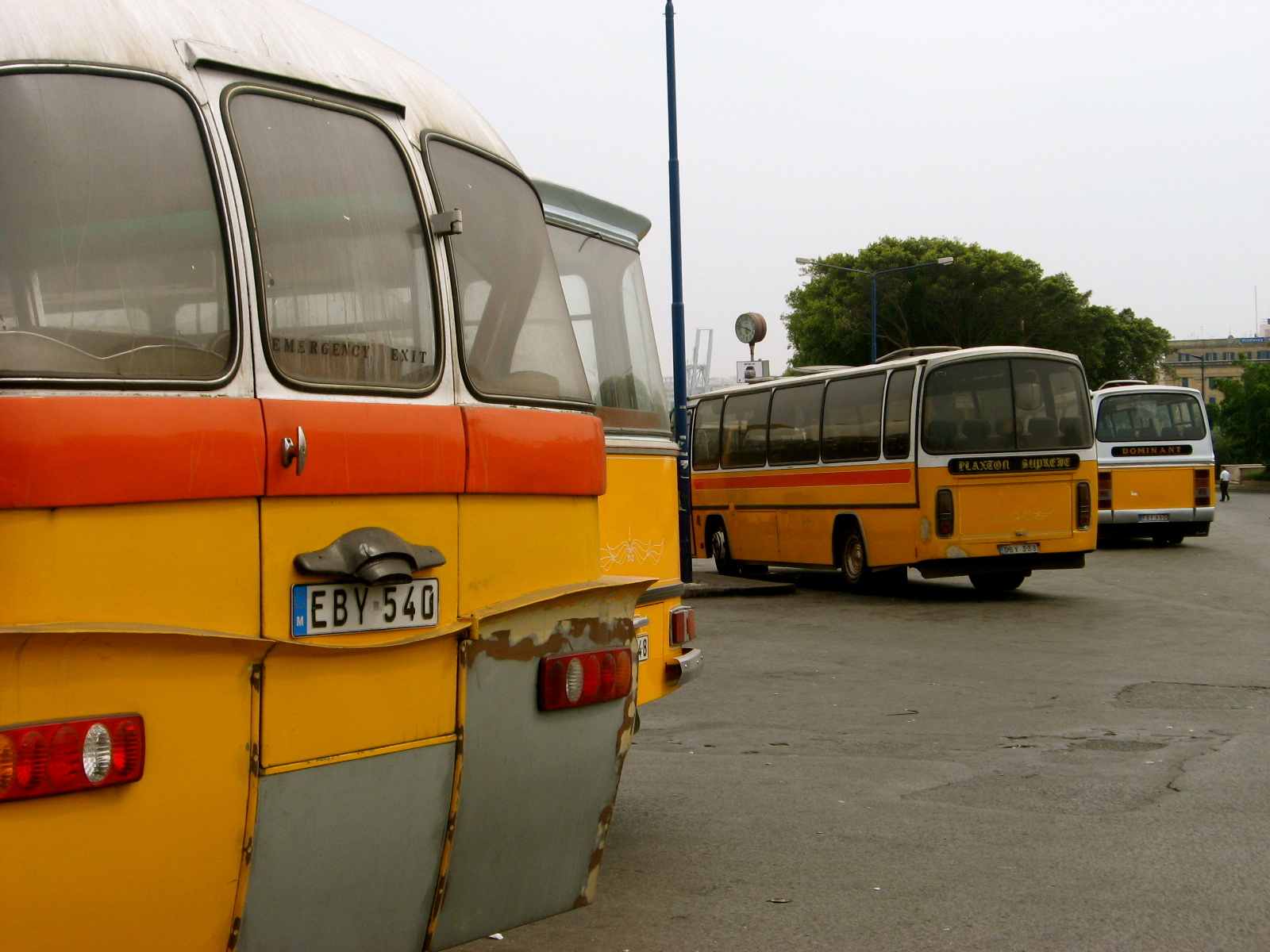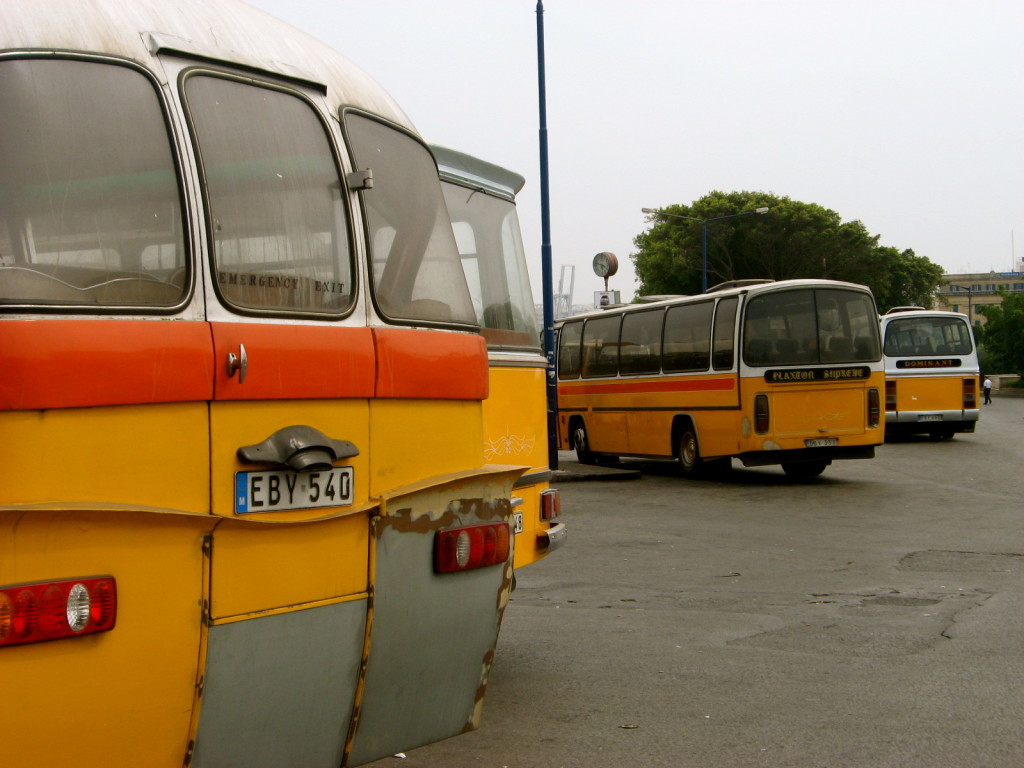 Buses in Valletta, Malta
1. Look at a map. Yes, like a real map (OK, a Google image of one is fine, too). Even though my geography of Europe is pretty good – thanks, Sporcle – I still brought up a map of Austria and figured out what would be possible in 10 days, with only a couple nights in each location. In doing this, I realised that I'd have to fly in to Switzerland in order to see Liechtenstein. I then figured out that Zurich was the best place to fly into. I then saw that Innsbruck was about halfway between Zurich and Vienna. And so on. 

2. Constantly research distances and possible routes. The whole time I was looking at maps, I was Googling the distance between the cities. It takes only seconds to find out, for example, that Vaduz, Liechtenstein is 108 kilometres from Zurich. I then knew that it was possible to do a day trip there. I also search things like, "What is the easiest way to get from Zurich to Vaduz?" to immediately find out if I should be looking at trains, buses, flights, etc.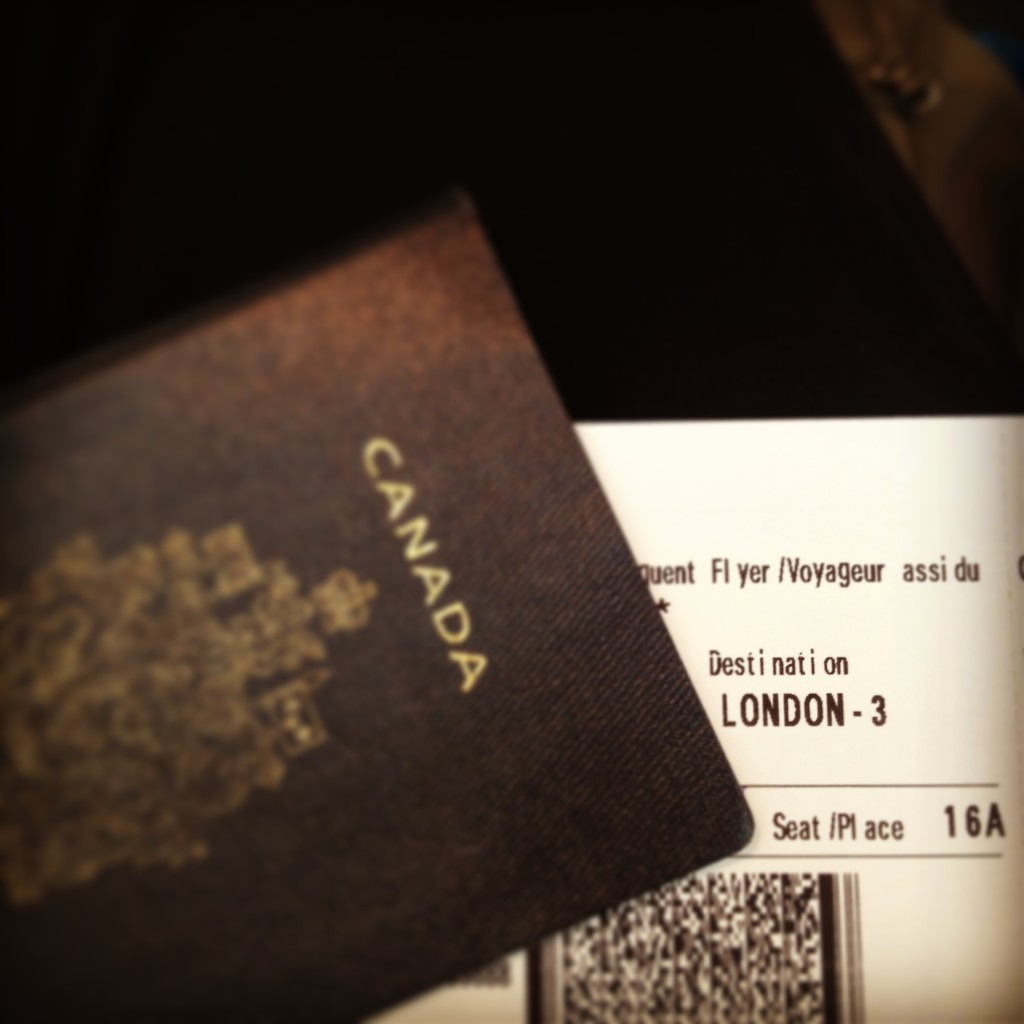 Flying to London, England
3. Once you've figured out where you want to go, research combinations of flights, train times, possible hotels, etc… but don't book anything yet. Originally, I thought I would stay a night in Vaduz or another city in Liechtenstein. I then realised that I couldn't really find anything within my budget online (I exclusively use Hostelworld and Hostelbookers to book hostels). It made more sense to fly into Zurich and book a hostel there for two nights, spending one of the days in Vaduz. Play around quite a bit with possible routes to find the one that is quickest, easiest, and cheapest.
4. Once you've realised you have accommodation and transportation options sorted, book the flights. As we all know, flight prices change all the time. As I was booking mine, the price on one flight jumped up £10, just like that. Again, research a lot; I'm a big fan of Expedia, and have often found flights on major airlines that are cheaper than the budget airlines through them. For this particular trip, I found that EasyJet had the cheapest flights and flew at the most optimal times for me, so I booked directly through them.
5. Next, book your domestic transportation such as trains, buses, etc. I always want to book my accommodation next, but figuring out which trains and buses are available to me and when will make a big difference on how I choose my hostels. If I book a hostel for the 22nd in Innsbruck, but then find out that I can't get a train there, I'm screwed. Unfortunately, this will probably be the hardest part of the trip planning, as it can be extremely difficult to find websites that work. In the UK, I've used the Megabus website with success; for my European trip, I'm using Loco2. Some countries, such as Thailand, have frequent buses to popular destinations, so booking far in advance isn't really a problem. For others, such as in most of Europe, reserving a seat ahead of time is crucial, even if you are on a Eurorail pass or something similar.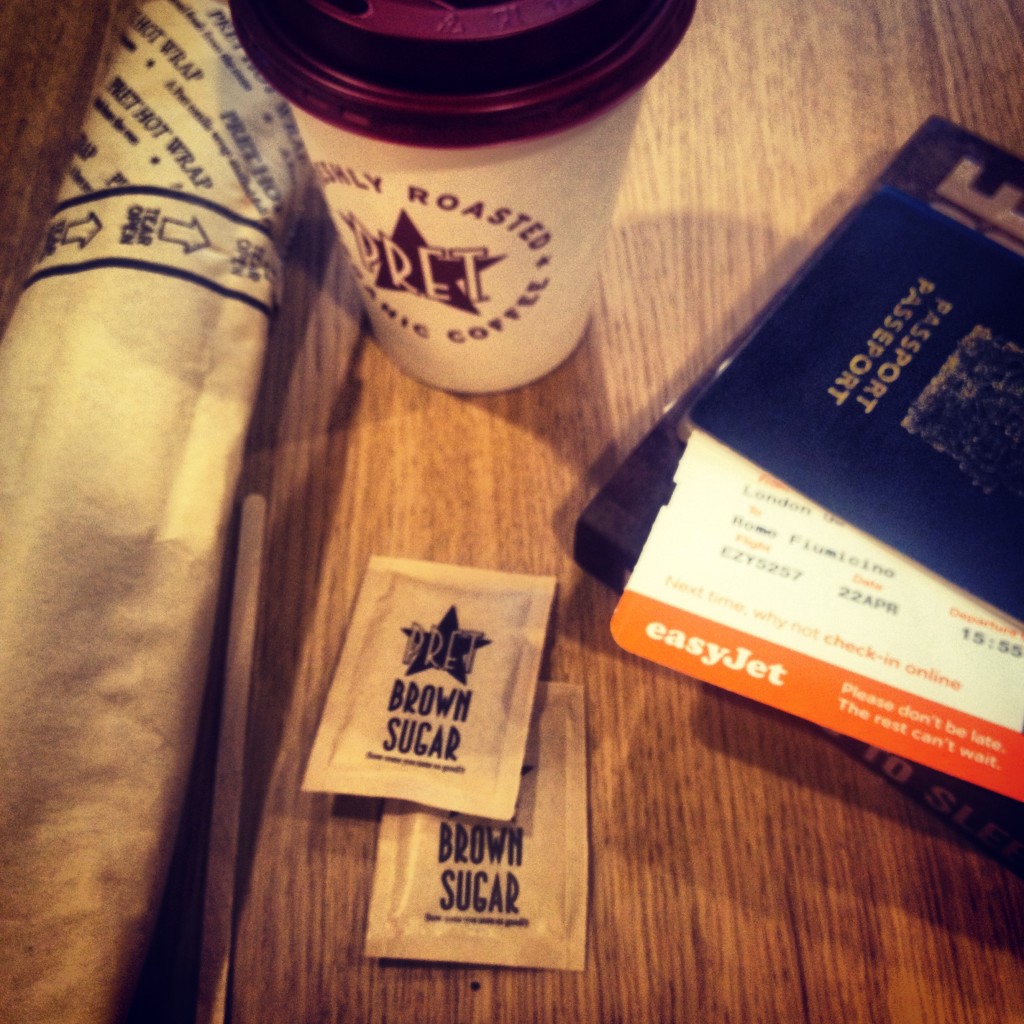 Flying to Rome, Italy
6. Now, book your accommodation. Sometimes I love this part, sometimes I hate this part. Vienna, for example, was very easy to book: I recognised the name of a hostel chain, knew it had a good reputation, read a few reviews, and booked. Zurich, on the other hand, required more time and research; there are very few hostel options in the city, and very few cheap options at all. After a few days of research online I decided to splurge and stay in a more expensive hotel – it just made sense in terms of location, security, and facilities provided. Make sure to weigh these options carefully, and consider what means more to you. If I read a dozen reviews of a hostel that claim it isn't safe, as a solo traveller I'm going to opt for another place, even if that means spending a bit more. Sites like TripAdvisor are also extremely helpful to garner reviews and advice on places to stay.
7. Start researching things to do. This is the really fun part. I generally spend a bit of time online reading blogs and reviews on cities, and I'm also a big fan of guidebooks. Try to get a sense of the size of the place you're visiting, and how much you could (and would want to) see in however long you're staying. Typically, I like to have a few must-sees for each place, but I also leave some time completely open; if you plan too much, you may feel disappointed if you don't accomplish it all. This also leaves room for spontaneity, as a lot of the best things I've done in a place were things I didn't even know about until I arrived and a local person or other traveller clued me in to them.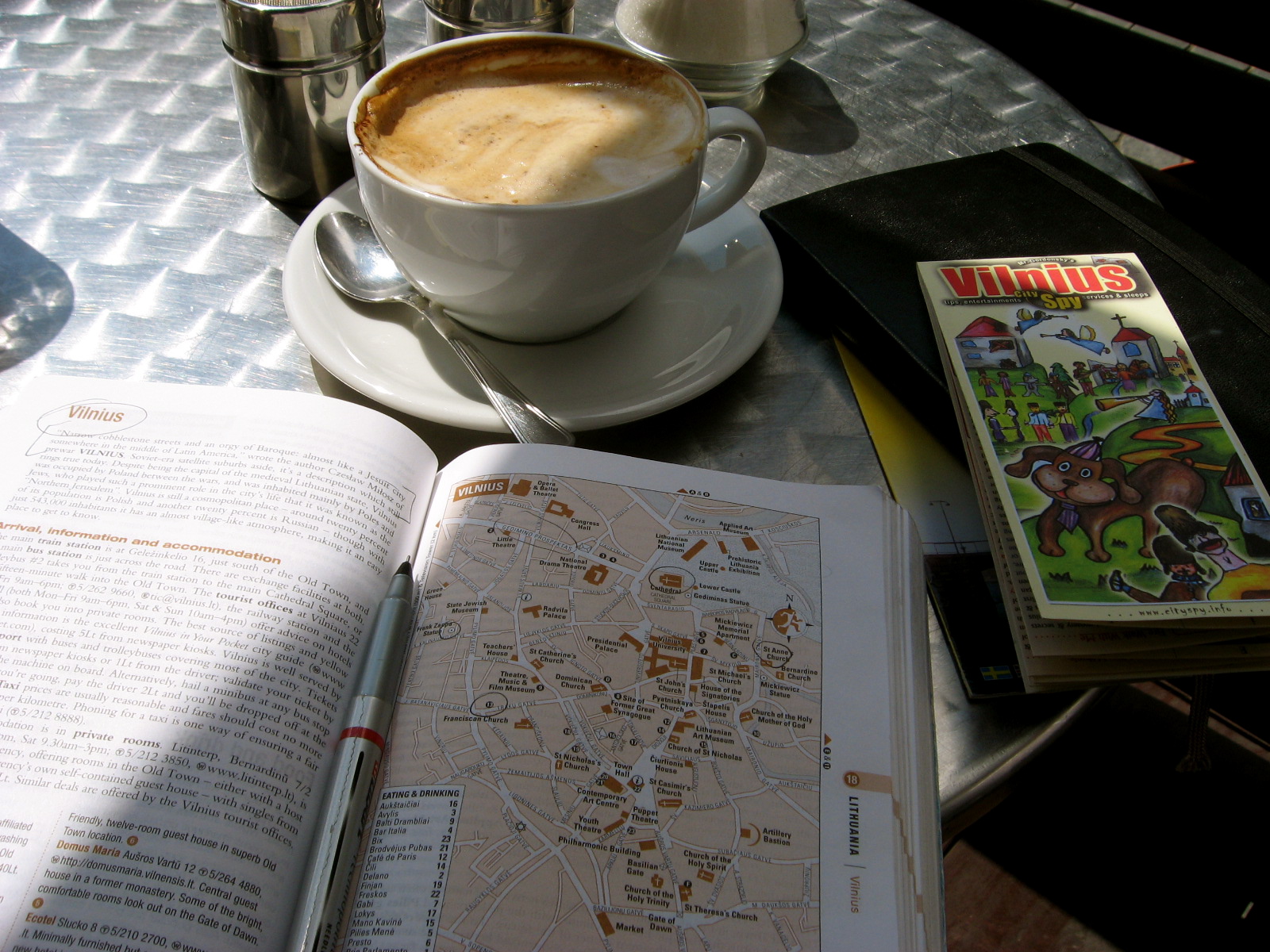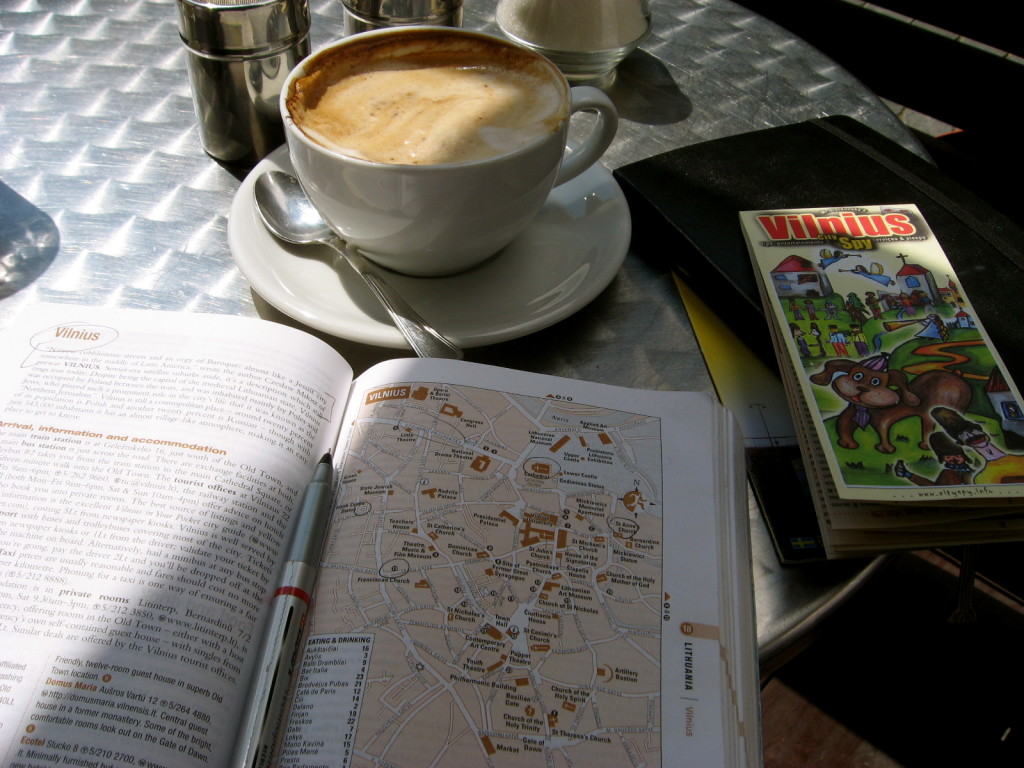 Vilnius, Lithuania
 8. Before your trip, make sure all the little details are taken care of, both for the journey itself and for the home you're leaving behind for a few days/weeks/months. This includes packing, sorting out currency, making sure your passport is valid and you have any visas you might need, arranging a cat-sitter, etc. The sooner you do these things, the less stressed you'll feel on the road!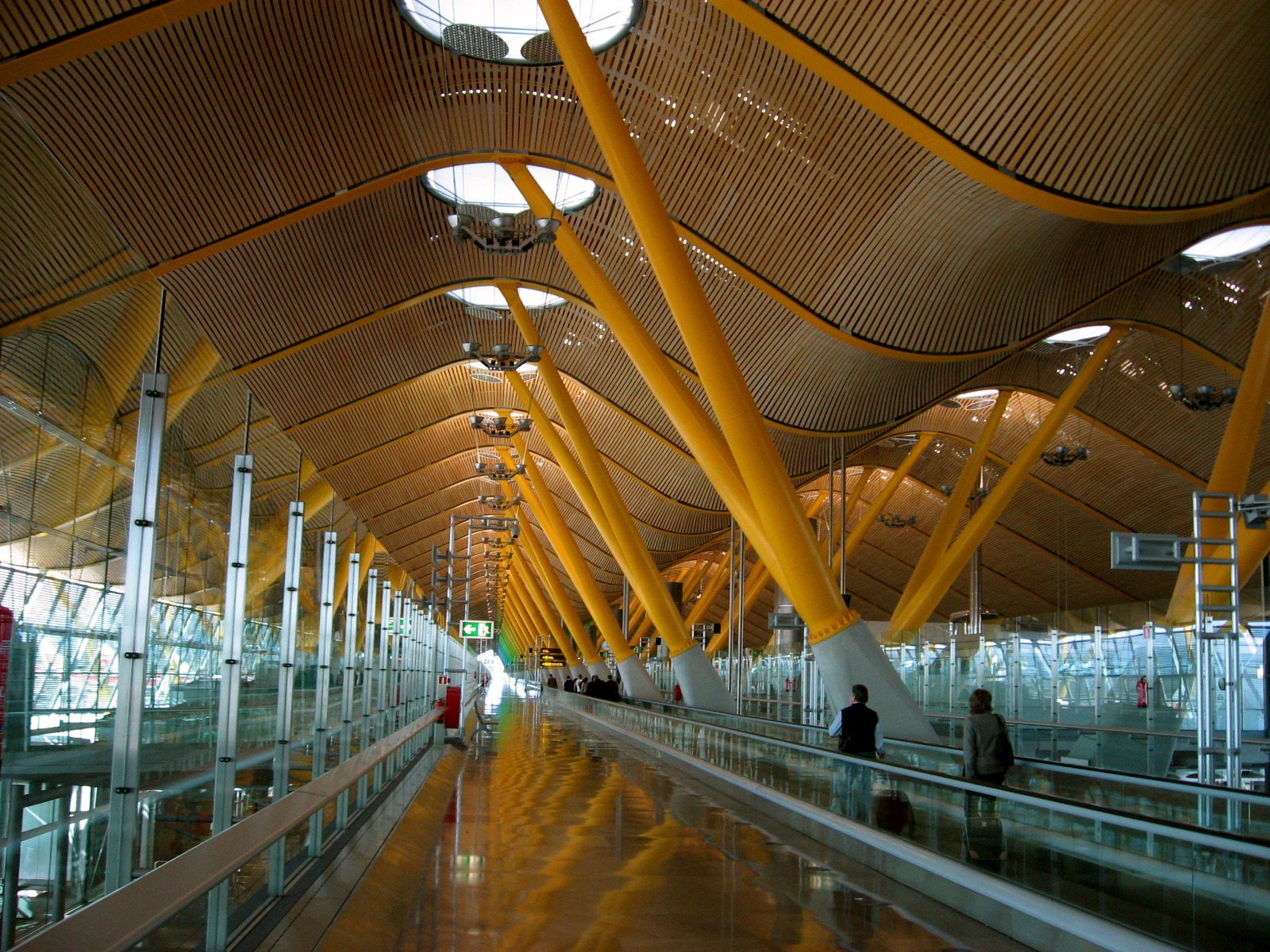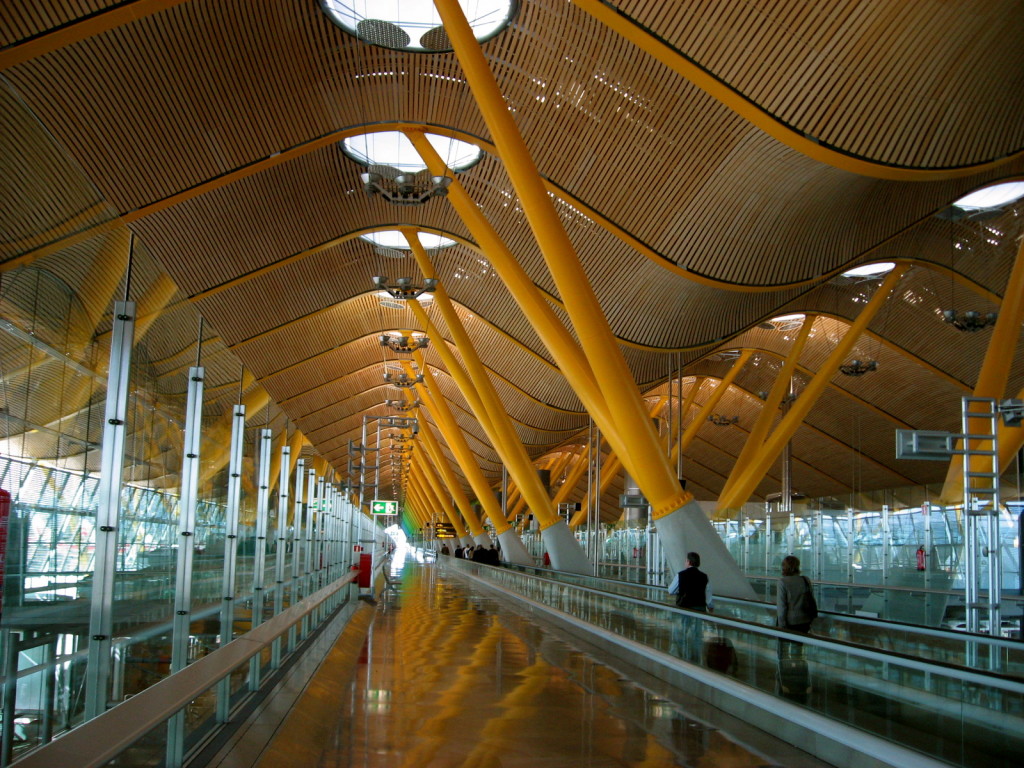 Madrid airport, Spain
Now… go and have an amazing holiday, knowing that you have everything under control!
You may want to check out these other related articles:
How to Plan For a Long (A Very Long) Trip
How to Pack For a Long (A Very Long) Trip
Taking Care of the Little Things Before a Trip
How do you prepare for a trip like this, one that needs careful planning and organising?
*Please note, this was in no way a sponsored post. I genuinely use the companies listed above and don't feel a need to be paid in order to share that information with you.