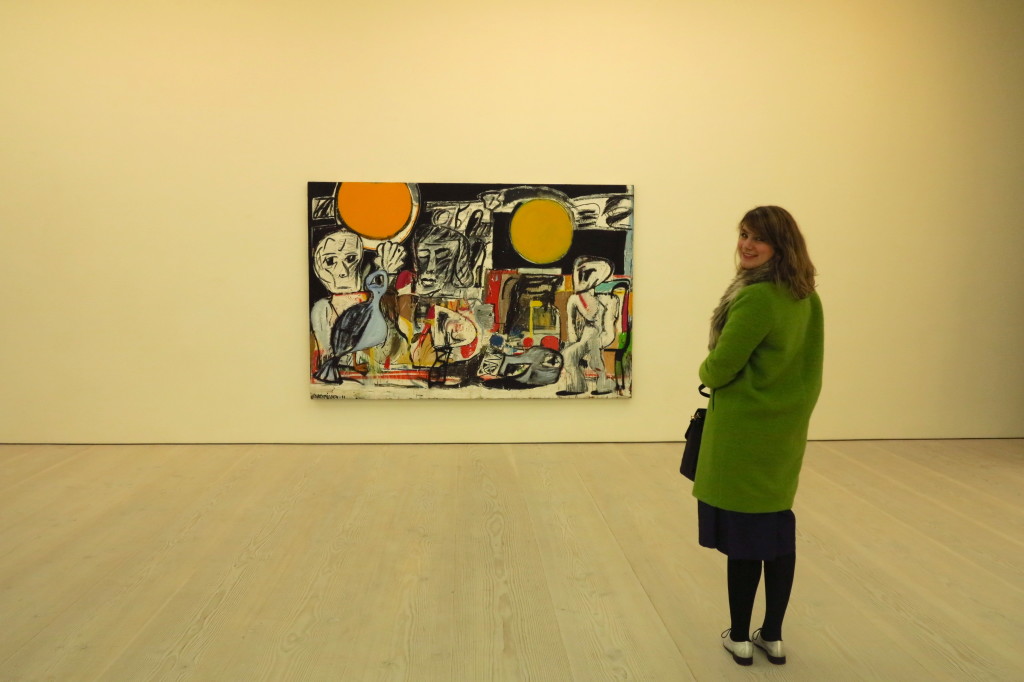 I've made it pretty clear that I'm a huge fan of the East End of London – it's where I live, so I'm naturally quite loyal to the area. Once in a while (OK, quite often, really) I venture beyond Hackney borough and see what else London has to offer. One of my recommendations for anybody visiting or sightseeing in London is the Saatchi Gallery, in Chelsea.
When I visited London in the spring, my friends Nicola and Sunny met me at Sloane Square and took me to the gallery. I've since been a few times, and the exhibits change regularly enough that it warrants a few visits a year. As most galleries and museums in London are, admission is free, so there's no excuse not to spend some time wandering around the Saatchi Gallery. It's small enough that you can explore it in about an hour, but still large enough so that you can often have whole rooms to yourself (depending on the day and the hour, of course).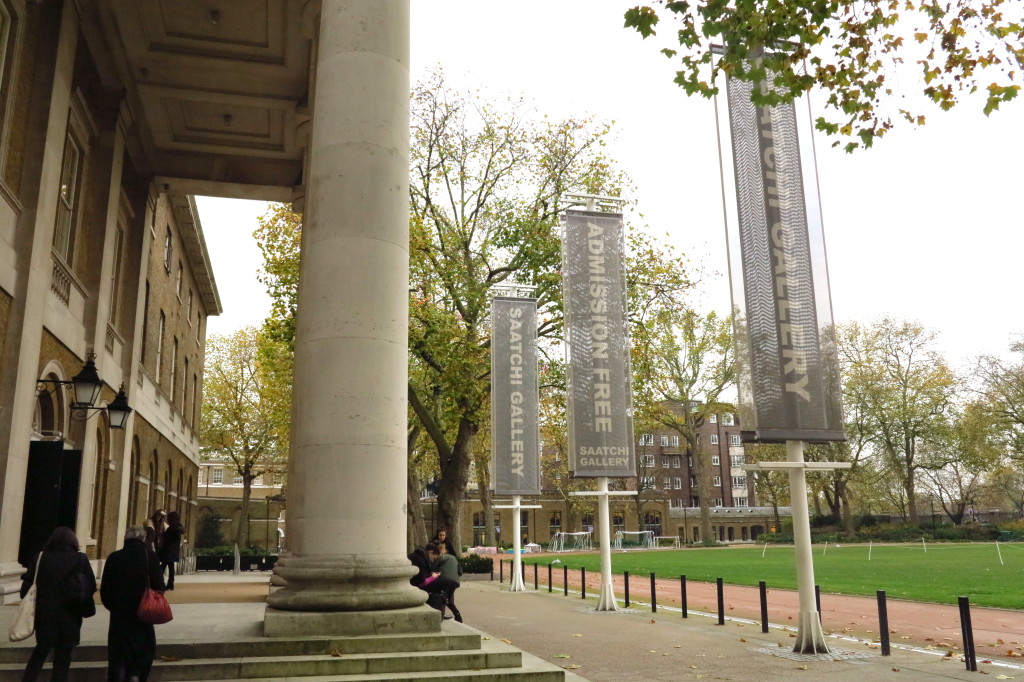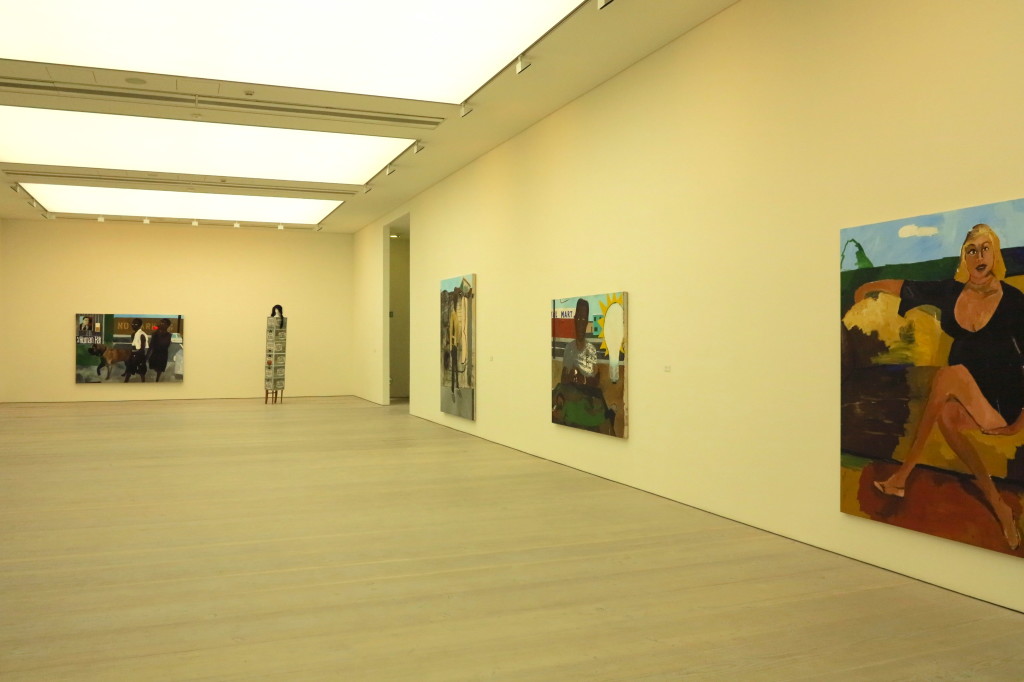 Here's the thing: I don't always like the art exhibited. In fact, some of it is downright terrible. Art is subjective, of course, but the Saatchi Gallery has a reputation for instigating media controversy, and its exhibits are sometimes totally slashed by art critics from around the world. As it is a gallery for contemporary and modern art, often it showcases pieces which the public (and perhaps the art community) has never seen before. The gallery regularly and pointedly features new and/or unknown artists – you won't see any of Matisse or Klee here (that's for the Tate Modern, another of my favourite spots in London).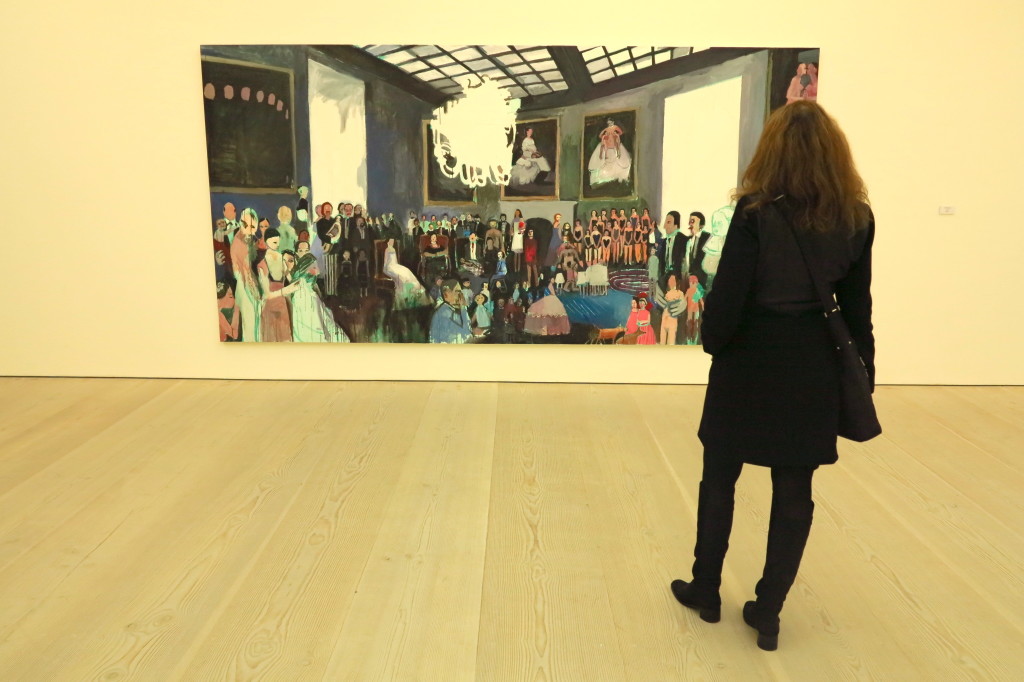 The fact that the art is controversial and often unusual (much like the man who started the gallery, Charles Saatchi) is exactly what makes the Saatchi Gallery one of my favourites in the city. The art always makes me stop and think, makes me very aware of my own opinions and criticisms. When I see a painting by da Vinci or Rubens, for example, I am flooded with historical perceptions of the art, my opinion weighed down by years of critical study, societal referencing, and school textbooks telling me just how damn important the piece of art I'm looking at was and is. My reaction to the pieces at the Saatchi Gallery, on the other hand, is much more visceral, untainted and pure. I've never seen this art before, and I feel encouraged to form my own assessment of the paintings, sculptures, and photographs. It's for this reason I love the gallery so much, and take my friends and family there when they visit London.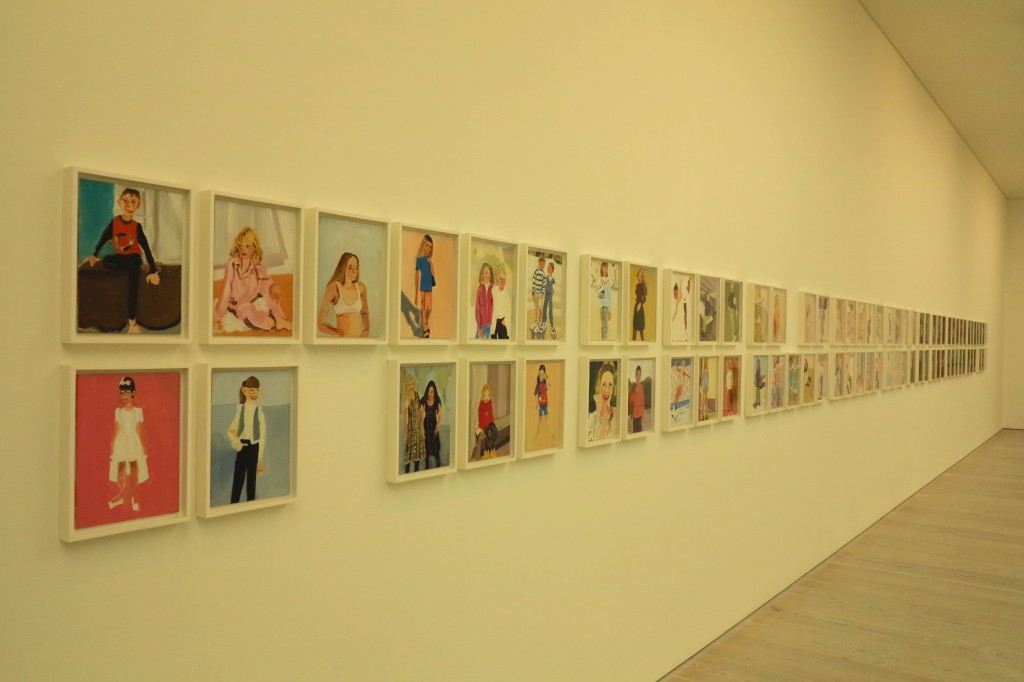 The exhibition featured at the gallery now is called Body Language, and 19 artists have contributed pieces – it will run until March 16, 2014. I particularly loved the work of Chantal Joffe (seen above) and Denis Tarasov (the photographs below). Opening hours are 10-6, seven days a week, with last entry at 5:30pm. The closest tube stop is Sloane Square, on the District Line.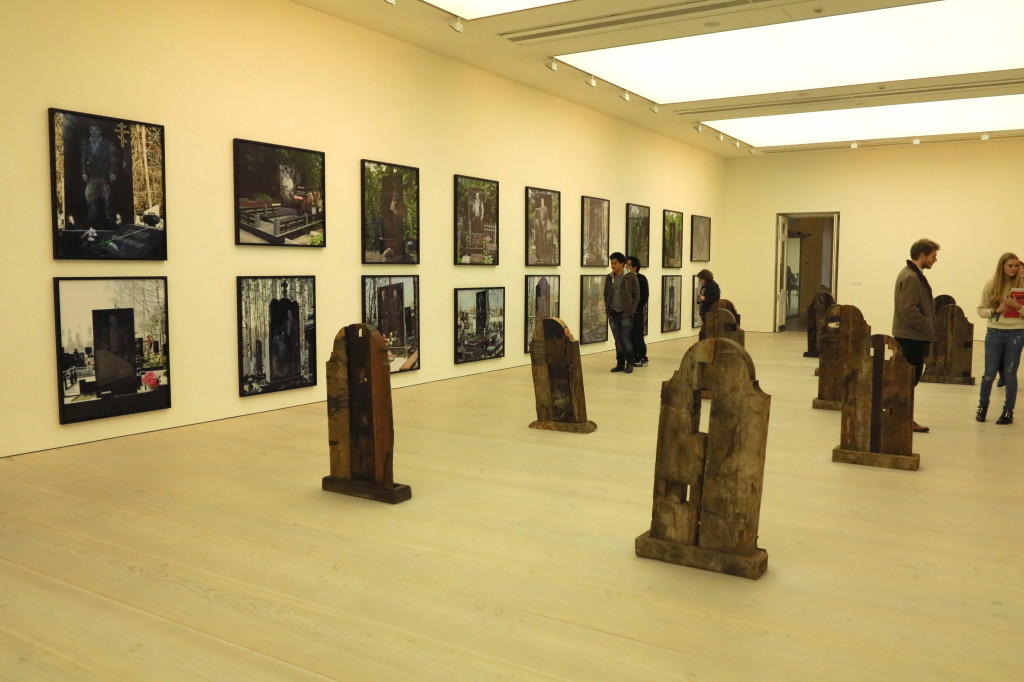 Have you ever been to the Saatchi Gallery? If not, would you like to go?