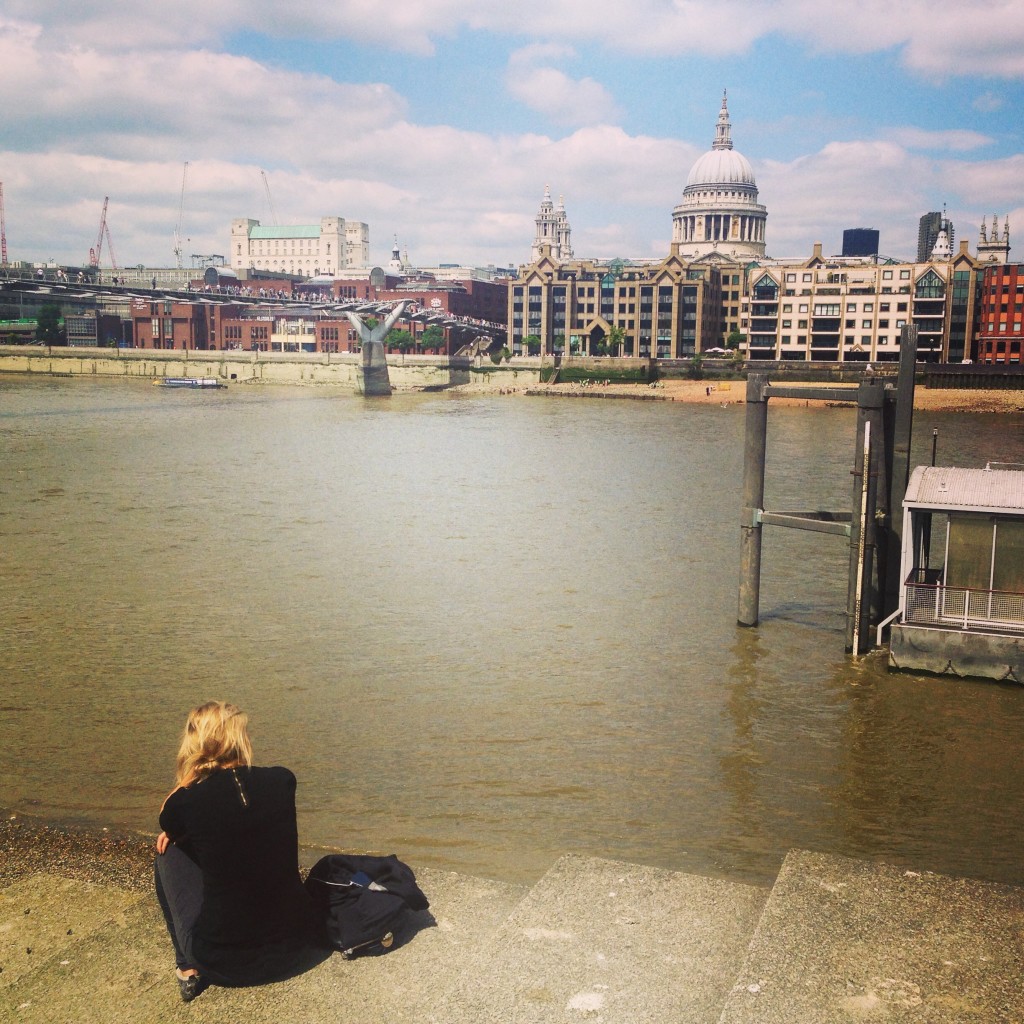 London, England
The last time I saw you, you were walking away from my flat, waving. As you turned the corner I still had a smile on my face. And then – you disappeared.
We met in a crowded east London bar over the thud of dance music and the raucous laughter of those still drinking at 3am. The next day I could barely remember your face, but knew you were tall and Scottish. I remembered giving you my number and laughed out loud; as if you'd ever call, I thought. As if you'd ever call.
But you did. You did and we went for a drink in a stuffy little bar with benches for seats and cheap beers on tap. We talked for five hours, so intensely and so perfectly that we barely finished one pint in that time. The bar staff glared at us as they nosily locked up, urging us to leave. And in the damp midnight air you wrapped your arms around me and told me you wanted to see me again. Cars splashed in puddles in the distance (was it the distance?) and the light of the street lamps splintered into diamonds at our feet.
We met again, and again. I liked that we were taking it slow, dinners and drinks and long conversations. Our liaisons were based in the east; down Bethnal Green Road to scummy pubs, up to Dalston on Boris Bikes for late-night food, along the canal as our shoulders brushed beside each other as boats chugged along. It felt right, having you walk beside me, your steps rhyming with my own.
"When are you going to take me to your local?" you asked me that night, walking down Hackney Road. I laughed. I had never taken any man to my local pub; it was mine, my place. It was the kind of place that, if I walked in with a man on my arm, all the old boys would whoop and holler and never let me live it down. In this pub the old men buy my drinks, give me 20p to put a song on the jukebox, explain what's happening with the footy. I've never taken a date there before, nervous to break the spell. I like it there too much, like that feeling of belonging too much.
"That's a big step," I answered back. "I don't know if we're ready for that." You grinned wide, that Scottish grin. You pulled me in close. Maybe it was okay to take you to my local after all.
"I think we are," you whispered into my ear.
You kissed me goodbye outside my flat; we both had work in the morning. And you walked away after making plans to meet me there that Sunday at 8pm, a few days away.
And on Sunday at 7:58 I locked my front door and walked the short steps to the pub. At 8:07 I ordered a pint of Guinness, extra cold. Joe asked how I was doing; I was fidgeting, checking my phone too much. At 8:12 I considered calling you. At 8:22 I texted, just a simple one: "You coming? Everything okay?"
I never saw you again. To this day I have no idea why you didn't show up, why you never called or wrote. Sometimes I think back to that first night in the rain, to the tiny droplets of water collecting on the shoulders of your green wool jumper, and wonder why it wasn't enough.
I still have my pints with Joe and the boys; maybe neither of us were ready for you after all. To be honest, they probably wouldn't have liked you anyway, or told me later, over a game of darts, that I could do better.
For Part One of London's Last Time I Saw You, click here.
For The Last Time I Saw You, click here.
For The Last Time I Saw You (Part Two), click here.
For The Last Time I Saw You (Part Three), click here.