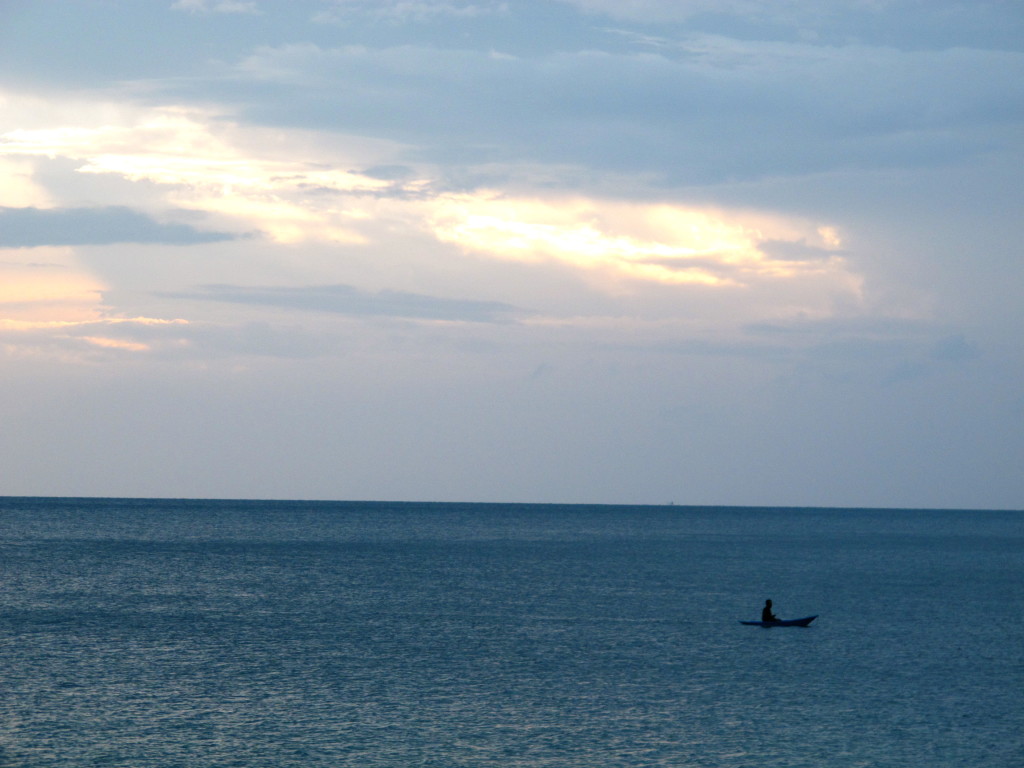 The last time I saw you, you asked for my phone number.
It was a freezing cold night in Toronto, one of the coldest I can remember experiencing in the city. It was a Wednesday; I had gone to see bluegrass at the Silver Dollar with friends, a night of local beer and banjos. I was the only one heading north, so was the only one of my friends left at the tram stop at Spadina and College. It was my last night in Toronto; I was only there visiting my mum, and would fly to my hometown the next day.
Snow fell to the ground in soft chunks. Despite the cars and the traffic lights, there was a stillness that comes only in those lonely winter hours, the slow sound of icicles forming, of breath escaping lungs in great white clouds. The small group of us waiting for the tram huddled under the pitiful glass shelter; couples hugged each other for warmth, while the rest of us buried our hands in our pockets and our faces in our scarves.
I don't remember what you said to me, but surely it was about the weather. What else could we talk about on a night like that? And yet, somehow, the words spilled out of us, naturally. First the weather, sure, but soon we realised we had gone to the same university on the east coast. We learned we loved the same coffeeshop, read the same comic books. We quoted the same movie, the same TV show. You had long, dark eyelashes that caught snowflakes; they'd melt when your eyes crinkled to laugh.
And our words took us further still, far away from Toronto and Halifax; we learned we had both walked the cobblestoned streets of Brasov, that we had both lounged under the orange trees in Olympos. We learned that we had both stayed in the same hostel in the Philippines. We learned that we had shared the same life, just a life a few years apart.
When we realised the tram probably wasn't coming, or wouldn't be coming for a long time, we decided to take a taxi to Spadina station, a five-minute ride away. It would only cost a few dollars, and it would give us a break from the cold. In the taxi you blew on your hands to warm them. Our cheeks were cold and red, but underneath I could feel them flushing, too, flushing with the connection, with the coincidences.
We pulled up to the station; you got out of the taxi, holding the door for me.
If I had gotten out of the taxi, you would have asked me to go for hot chocolate, or suggested we get a drink. We would have continued to share stories, warm up in some dark bar as layers were slowly peeled off, our hair slightly mussed from the toques we'd remove. Maybe you would have walked me back to the station, an arm around me. Maybe you would have tried to kiss me, the snow falling down around us, blanketing the world in silence and white. Maybe I would have kissed back.
"I think I'll just continue by taxi," I said. Your face fell, ever so slightly.
"Oh, okay. Well, can I… can I get your number?"
I didn't even have a phone, let alone a number. I had just returned from over two years in Asia, and was set to leave for another. I had less than 12 hours in Toronto. I had every excuse.
"No, I'm sorry," I stammered, as I closed the door. The taxi drove away, creating new tracks in the virgin snow. For one crazy moment, I thought I was going to tell the driver to turn around, to go back to say goodbye properly, but I rode on, cursing my decision.
And sometimes I still think of you, of our fleeting moment one winter so many years ago; you, the man whose life mirrored my own. You, the one in the snow.
***
The last time I saw you, you were waving, grinning, the vision of you on a motorbike disappearing over one last hill. We had spent a week on a motorbike together, sharing the road with elephants and rusty trucks. I'd grip your waist, squeeze on one side or the other to direct you. We got lost, every day, and I had never had so much fun doing so.
I met you on one of my first days on the island, under the thatched roof of a bar that served alcohol in buckets. You were ten years older than me, your laugh lines defined, your smile the kind that lit up your face, lit up mine. My hair was so long I could almost sit on it, and you placed one flower behind my ear, my left ear.
"No, no," I laughed, taking the flower from my left and placing it behind my right. "I'm single. Single women wear flowers behind their right ears."
And that night and every night after, you'd lead me to the beach where we'd watch the stars and listen to the waves. In the days we'd explore the island, stop for fried noodles and green curry and Chang beer. We'd find our own beaches and float in the ocean for hours, finding shells to wear around our necks. We couldn't stop talking, unless we were on the motorbike. Then, we were quiet, the only conversation needed being the green trees and the blue sky, the open road in front of us.
"There's our island," you pointed to a dot of land on the ocean's horizon. "We can live there. We'd be happy there." We both knew we'd never see each other again, but you sketched me drawings of our dream home that I'd faithfully glue into my journal.
"You have too much fire inside of you," you told me on the last night, under the big sequinned sky. Still you took the flower I wore behind my right ear and moved it to the left. You were ready to settle. You left the next day to fly home; I stayed on the island for another week, and on the continent for months after that. I wasn't ready for the fire to be extinguished.
I'm still not.
For Part One, please click here.