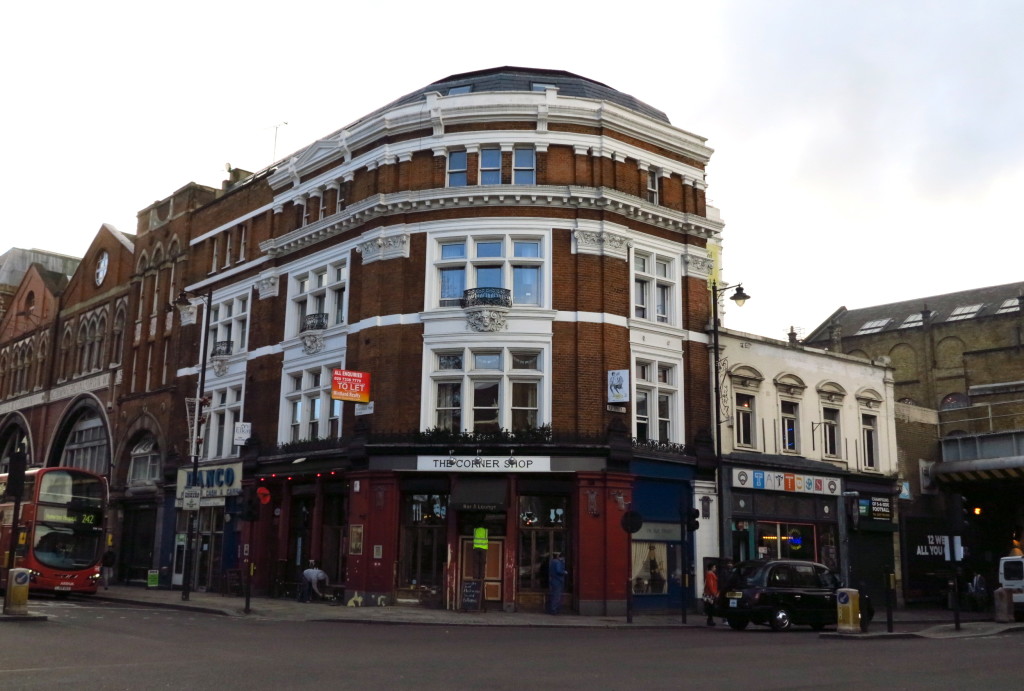 The outside of Ziferblat in London, England
Over the past week, Ziferblat has been all over the news, featured in The Guardian, The Independent, The Evening Standard, The Telegraph, you name it. The first I heard of it was last night over a glass of wine with my friend Isabel; I was lamenting that, while I love getting out of the flat and working in cafes, I didn't like the fact that I felt pressured to spend money. I've been in many a coffeeshop where I have been bombarded by serious side-eyes from the servers until I ordered another latte.
"Why don't you try the new pay-as-you-go cafe in Shoreditch?" Isabel asked. After doing a bit of research, I set out this afternoon to find it. And, wouldn't you know it, I've walked past it a hundred times; I live no more than a 15 minute walk away. Once again, this Best of London post features my beloved East London.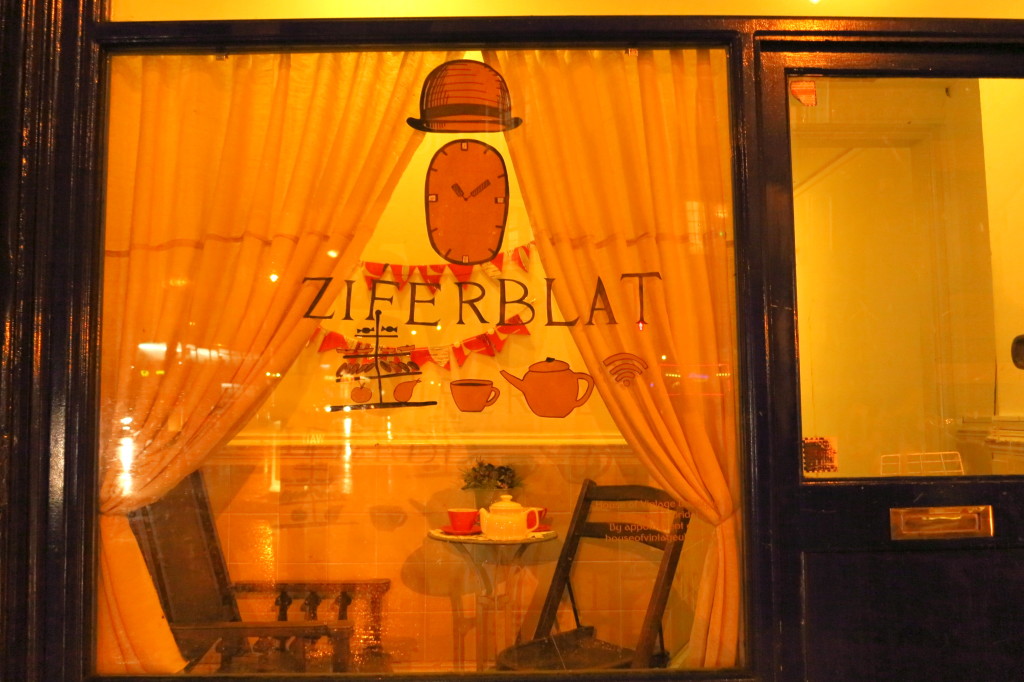 To enter, you must be buzzed in. Going up the stairs, I didn't know what to expect; I had seen a few photos online, but that was it. I was immediately greeted by a staff member, who showed me around and explained the concept. And the concept is quite simple: you pay for time, not for a product. You are welcome to stay as long as you like, and can have all the tea, coffee, and snacks that you want (not to mention unlimited wifi). The cost? 3p per minute, or £1.80 an hour. When I think of all the overpriced cappuccinos I've bought at cafes only to stay less than an hour, that seems like a bargain. Ziferblat means clock face in Russian, which is where the concept first took root; there are tons of similar cafes in Russia. When you enter Ziferblat, you take a clock to your table so that you can keep track of the time you spend (although at the moment they aren't timing anyone, and you donate what you'd like when you're finished). There is no minimum or maximum time, and guests are encouraged to stay. Even their wifi password is 'Take Your Time".
The place itself makes you feel instantly at home; a bit ramshackle, but very much full of love, the space is warm and inviting. The furniture is comprised of mismatched chairs and tables, and there's a piano in the corner. From the record player, a fantastic mix of blues and soul laid the soundtrack to the afternoon. Really, though, they had me at the twinkly lights and paper garlands.
The kitchen is full of cups and plates, and is equipped with a espresso machine and kettle. But don't expect a barista to prepare your drink; you're responsible for getting your own beverages (though there always seemed to be a very helpful member of staff around to explain the espresso machine). There are also cookies, vegetables, and toast for snacking.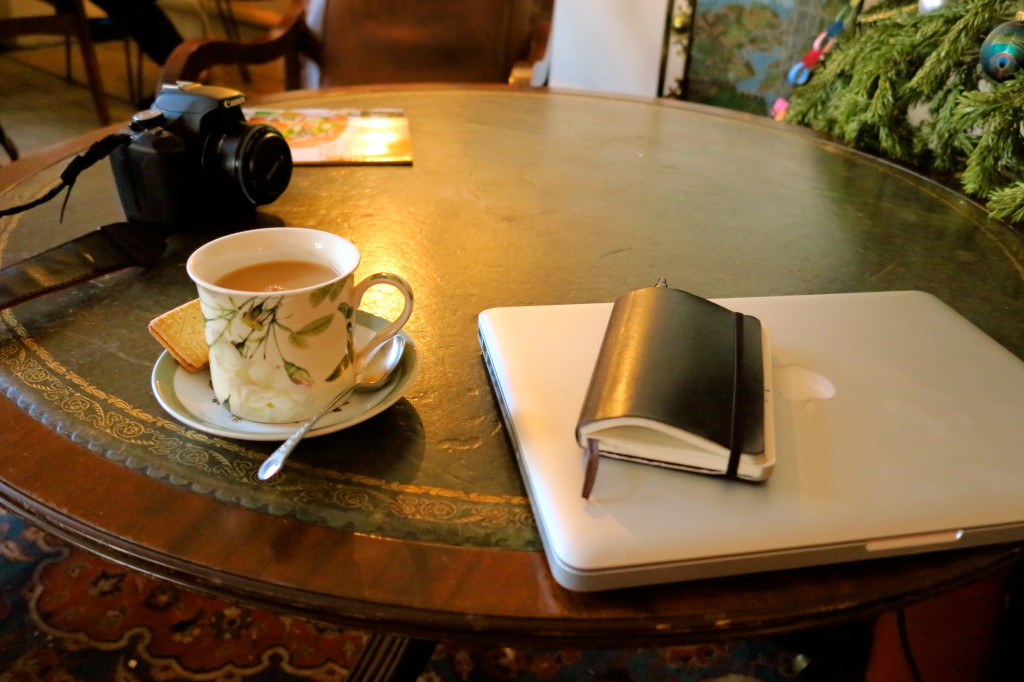 What is so incredibly cool about this place, though, and why I'm sure to become a regular, is the atmosphere. Because it is incredibly popular at the moment, the place was packed. Because of that, everyone had to share tables.
On Ziferblat's page, they list the cafe as a "social experiment". Furthermore, they say, "Ziferblat's doors are open to everyone. Each Ziferblat guest becomes a sort of micro-tenant of the space, responsible for it and able to influence its life. You will be welcomed by the Ziferblat community and able to work with them to help create, supply and develop this project." And that's what I felt; everyone was talking, laughing, sharing. Everyone helped to clean up in the kitchen, or shared table space. It felt like going to a really amazing hostel common room, where everyone had a story and everyone wanted to chat. As their website says, it is a place where everyone can feel at home.
I first shared the table with Tim, a guy from Amsterdam on holiday in London. We talked about things to do in the city, and he told me about a ton of great restaurants to try out. When he left, Tina took his place. An Austrian now studying in Scotland, we chatted away about travelling, and about how amazing it can be to randomly meet people only to be reunited with them in a different country. Somehow in that time, I also managed to draft a bunch of articles, answer emails, update my social media, and read a few blogs.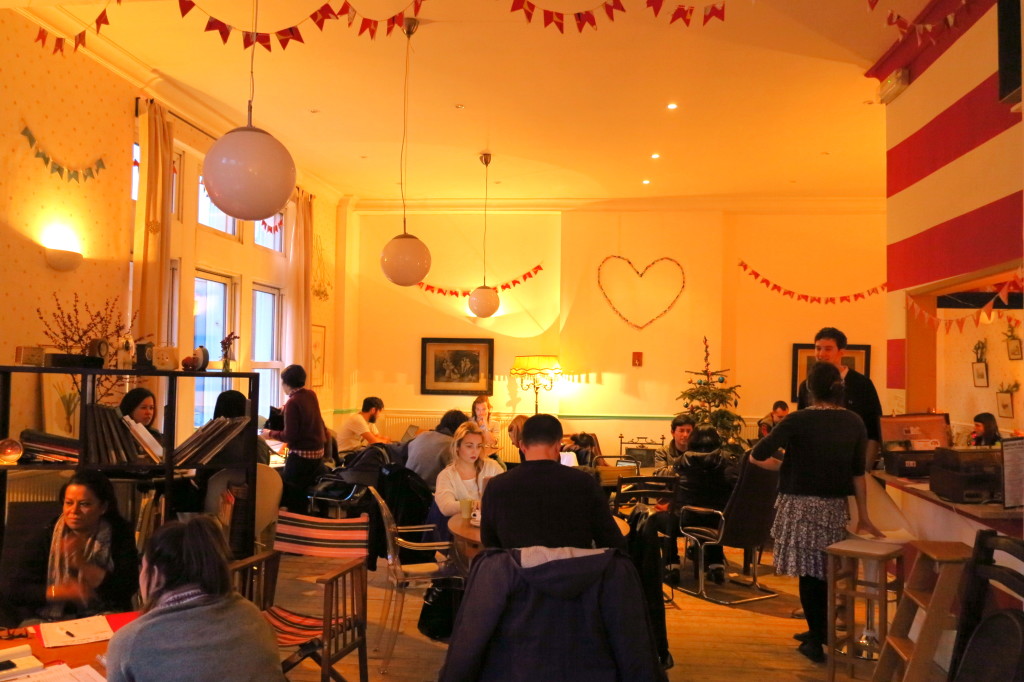 While, yes, this is in a trendy part of London, and yes, a lot of the people in the room owned both MacBooks and beards, I wouldn't say that this is some passing hipster fad. I genuinely believe that this is a wonderful concept, and that it will quickly catch on in London and beyond. I, for one, will definitely be back. If you see me, make sure to pull up a chair and say hello.
Ziferblat is located at 388 Old Street, a very short walk from either Hoxton or Shoreditch High Street stations on the Overground. Its opening hours are currently 11am to midnight, 7 days a week. While its regular rate is 3p a minute, at the moment you can donate whatever you'd like. 
Would you like to attend a pay-as-you-go cafe? Do you think this idea will catch on?