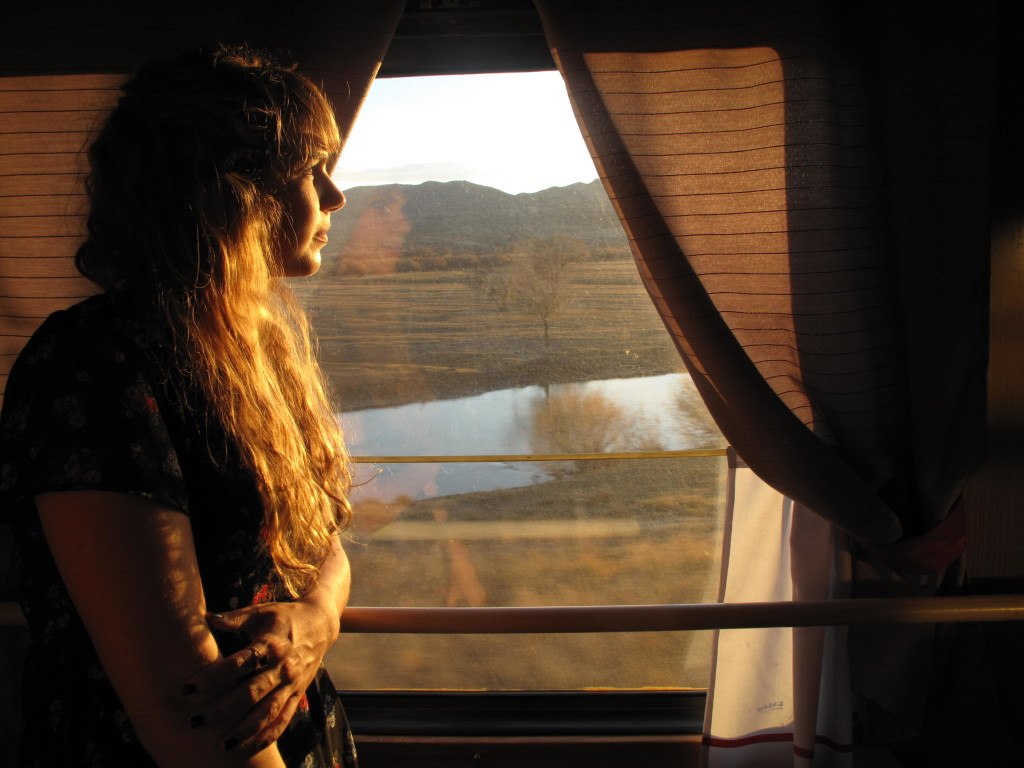 Please note: I originally wrote this piece a few years ago for a now defunct magazine. I've had a few people ask about the Trans-Siberian Railway recently, so I thought I'd post this here. 
For some people, spending days aboard a cramped train with minimal electricity and plumbing would be extremely unappealing. But for as long as I could remember, I had dreamed of taking the Trans-Siberian through Russia, one of those grand, Theroux-inspired adventures. Within a few days of boarding the train that would take me over 6000 kilometres and eight time zones across Eurasia, I realised that this journey would be much more arduous than I could have ever imagined, and yet much more rewarding than I could have ever hoped.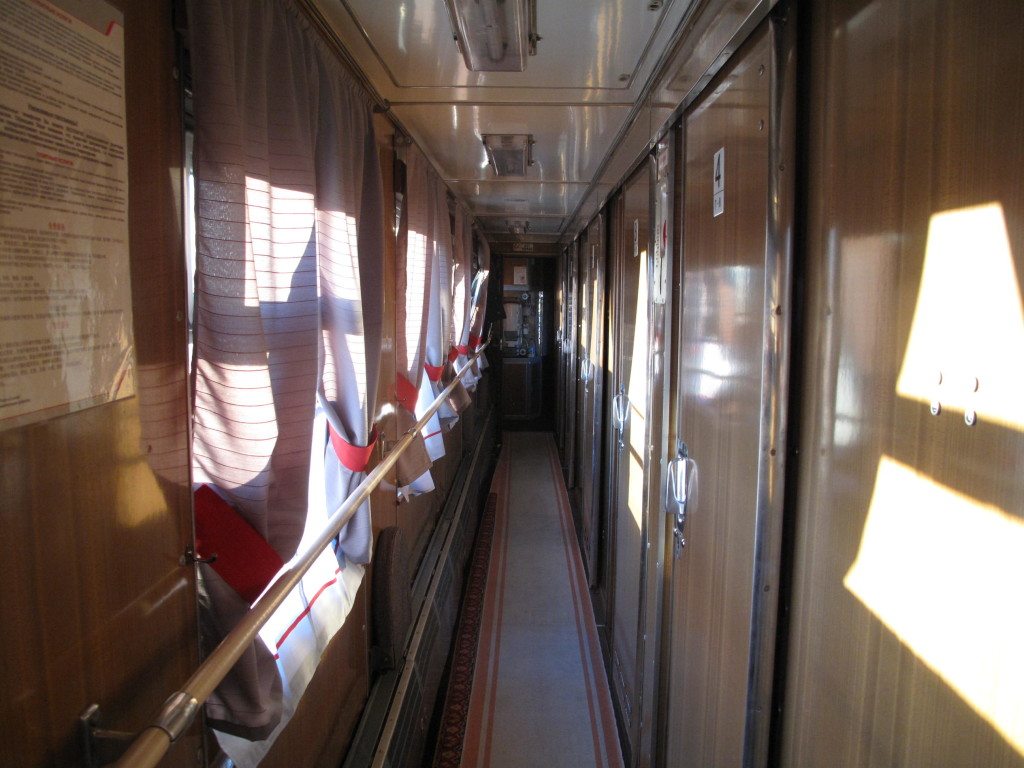 Travelling with my mum, we decided not to do the traditional Trans-Siberian route, which starts in Vladivostok; we wanted to see Mongolia, too. After a brief sojourn in Beijing, a train to Ulaanbaatar, a stay in the Terelj National Park of Mongolia, and another train, we finally arrived at the Mongolian-Russian border, which, if we cleared, would mean that we were officially on the Trans-Siberian train across Russia. We had over 4500 kilometres to traverse before arriving in Moscow a few weeks away. But first, our only priority was the border.
Those who have travelled through Russia know that, generally, dealing with anyone in uniform can be a bit unsettling. When it comes to crossing borders by train, be prepared to sit for at least five hours (in our case, eight) with a constant barrage of various men and women checking your travel documents and searching your bags, your compartment, and your person. The combination of intimidating search dogs and language barriers could prove to be a bit unnerving for some. Once on our way, however, it was full steam ahead to the little city of Ulan-Ude.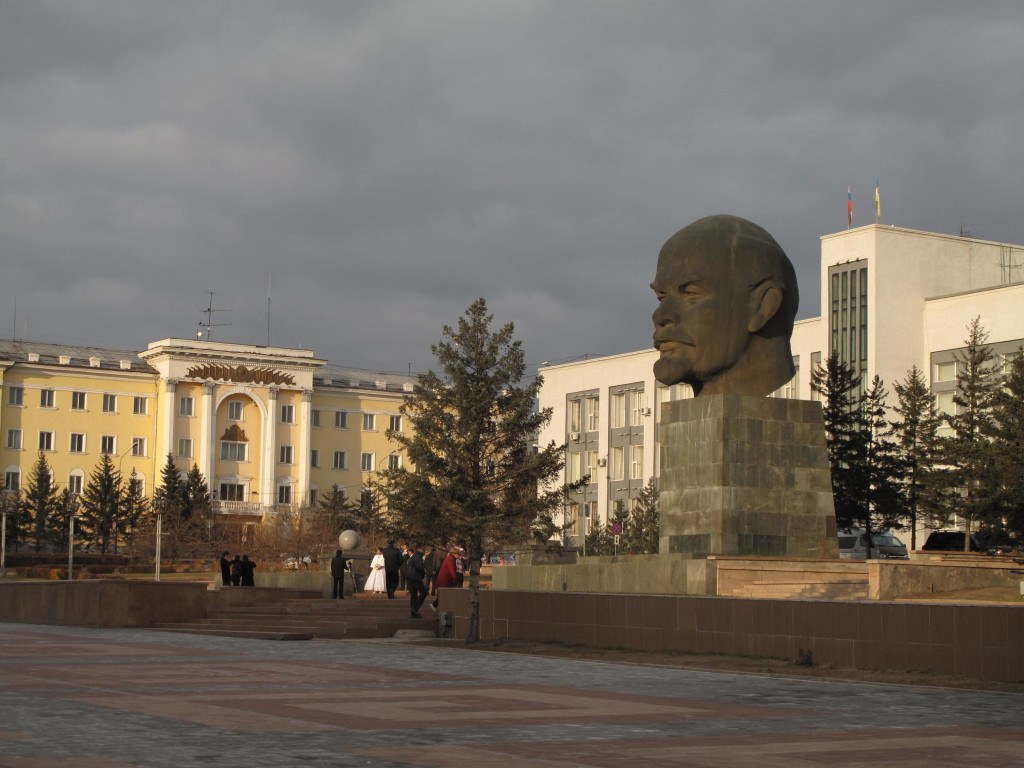 Ulan Ude
Ulan-Ude, while not a typical tourist hotspot, has a few sights worth spending a couple of days. The city's main square hosts the world's largest monument of Lenin's head – yes, a massive, 42-ton head of Lenin – which in itself is worth the stop. You also have the informative Ethnographic Museum and the Buddhist centre, both less than an hour's drive from Ulan-Ude. The latter is the focus of Tibetan Buddhism in Russia, where you can visit the monastery, temples, and watch the monks perform their daily prayers. As with anywhere outside of Moscow or St. Petersburg, finding restaurants that have English menus is next to impossible in Ulan-Ude. Make sure to have a sufficient guidebook with translations for help (or eat at the same café that has photos on its menu three days in a row, as we did).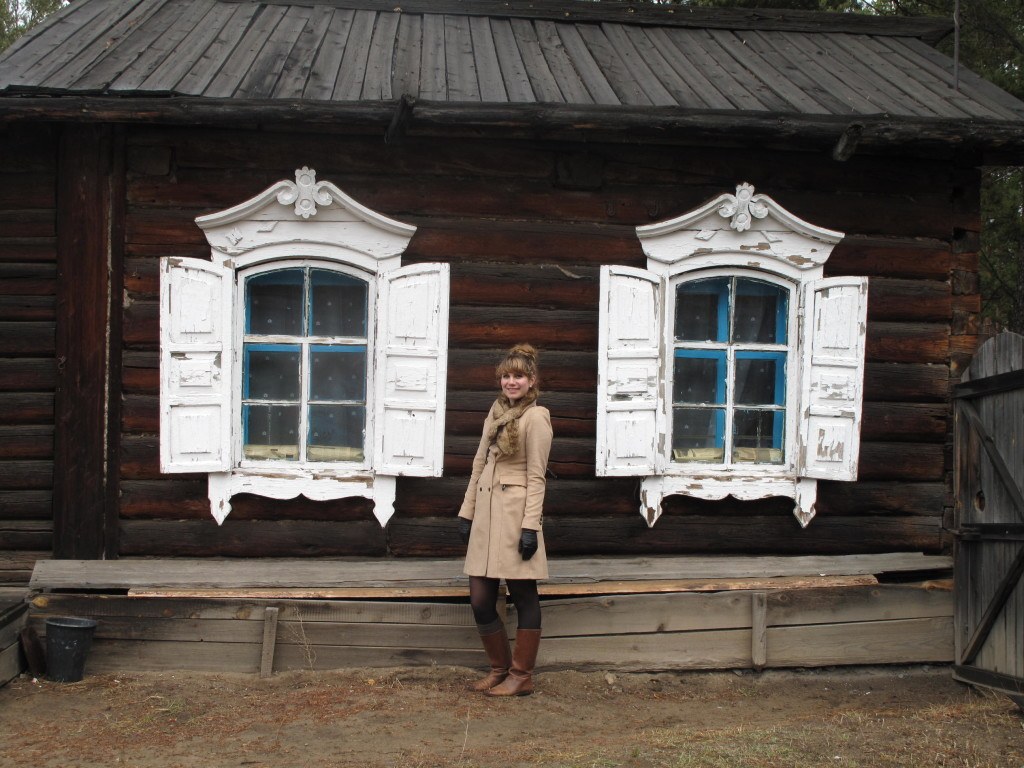 The Ethnographic Museum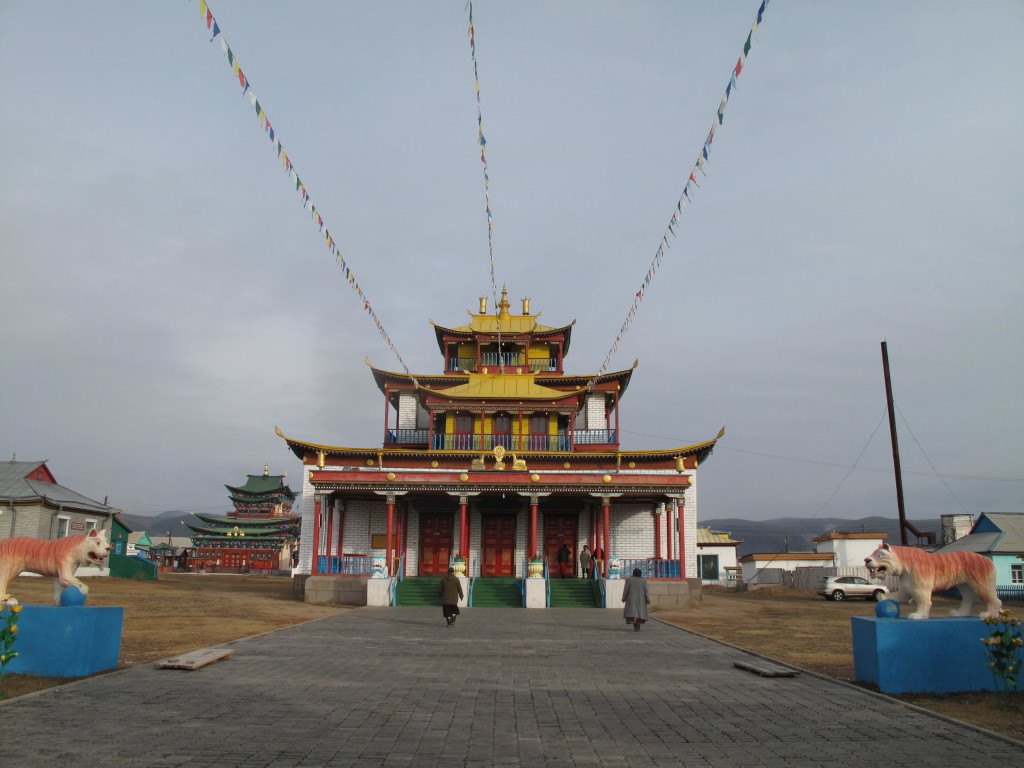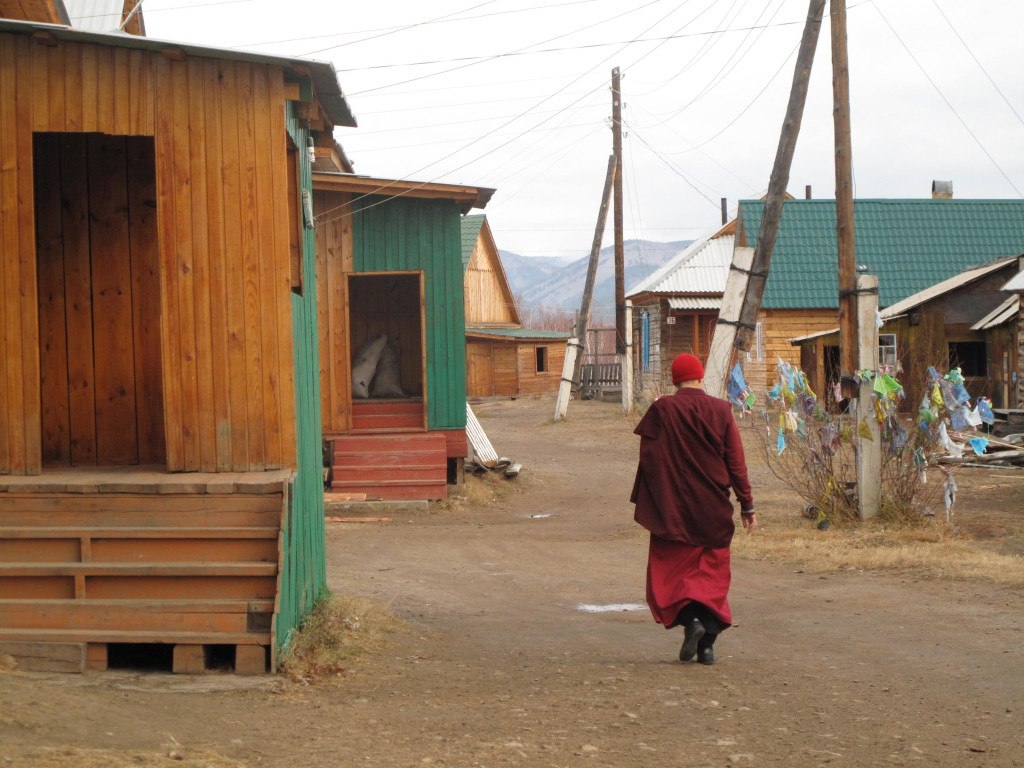 The Buddhist Centre
From Ulan-Ude, it was another train to Irkutsk, a city famous for being home to many Decemberists and their distinctive architecture. Try to travel by day for this particular stretch, as it is said to be one of the most stunning passages of the Trans-Siberian. As well as being a charming city, Irkutsk is the perfect gateway to Lake Baikal, only an hour's drive or ferry ride away. The world's oldest and deepest lake, it also makes for a beautiful visit – albeit a chilly one, if you go in winter as we did. We stayed in the village of Listvyanka, where we spent most of our time taking (freezing) walks along the edge of the lake, shopping in the small souvenir market for locally harvested stones and freshwater fish, and warming up in the local banya, a steam bath. For those expecting a high-end spa, I must warn you that the banya we visited was literally a shed in someone's backyard. But, as my mum and I soon discovered, the best approach when travelling through Russia is to expect nothing, but to be prepared for everything.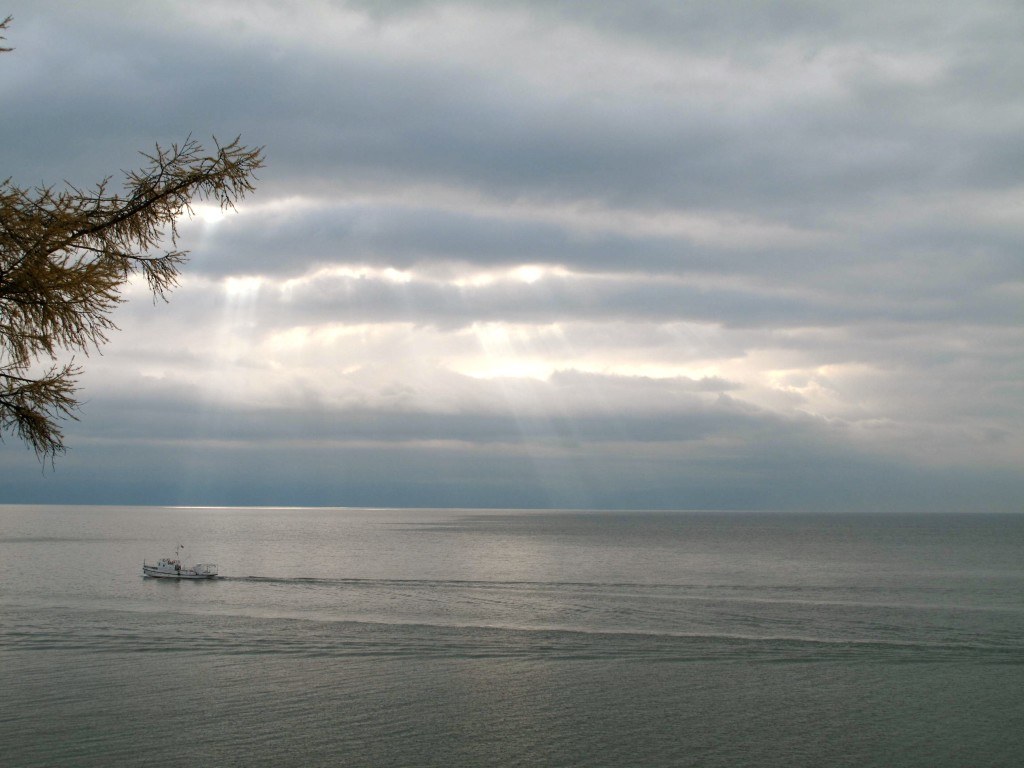 Beautiful Lake Baikal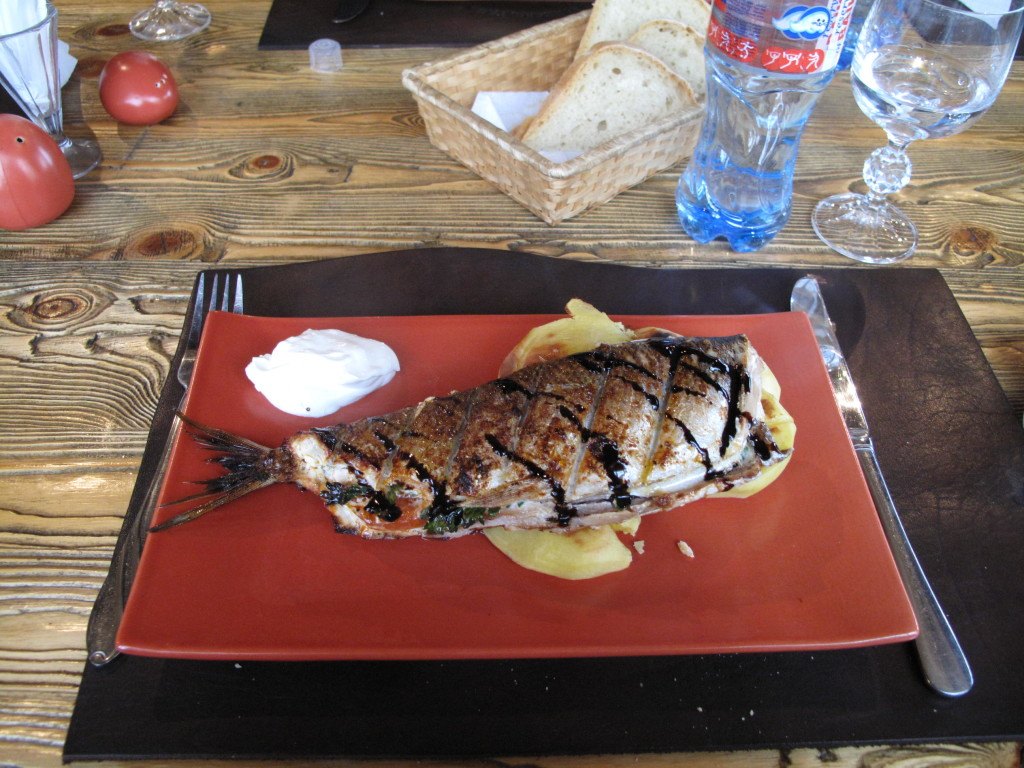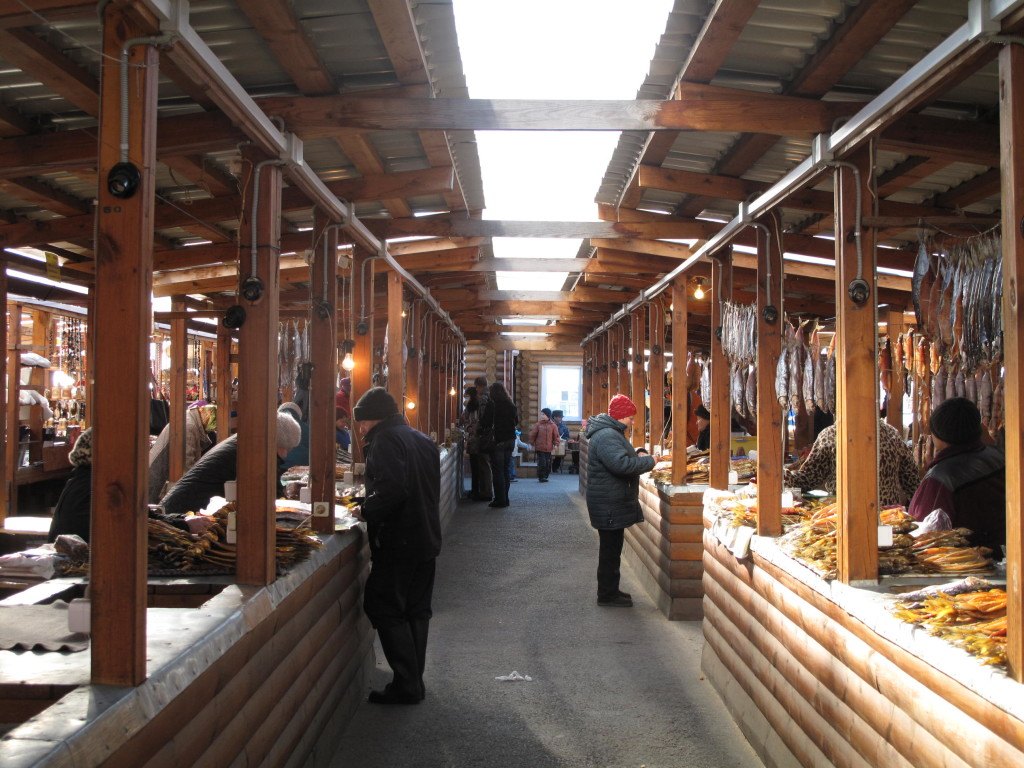 The market in Listvyanka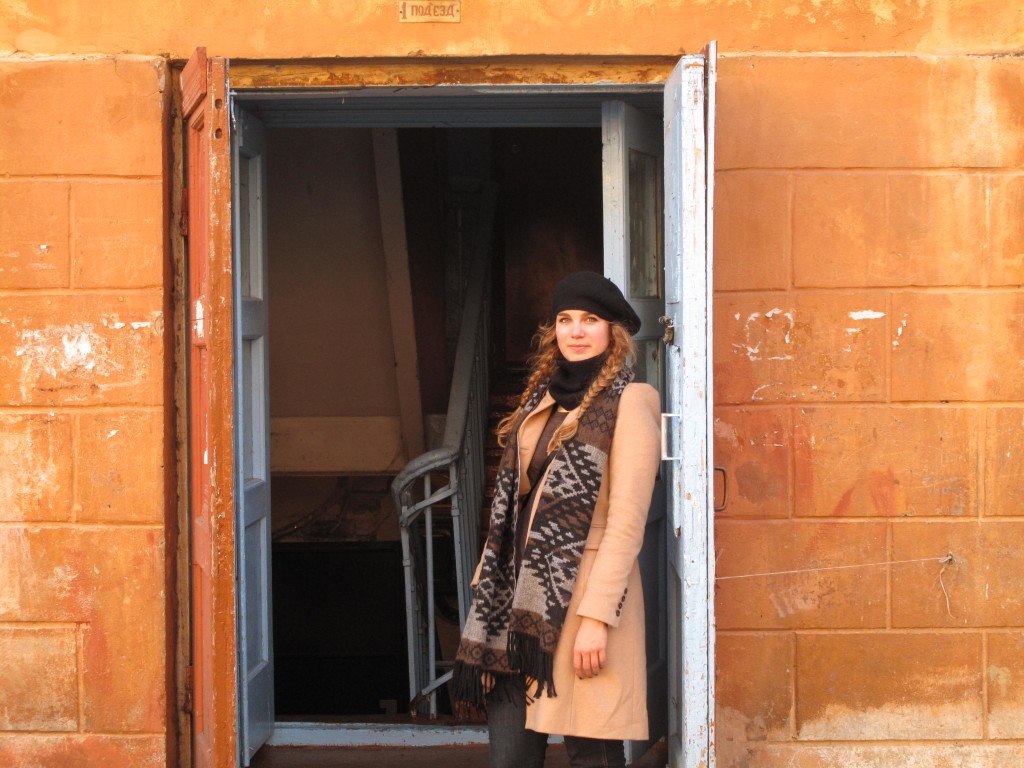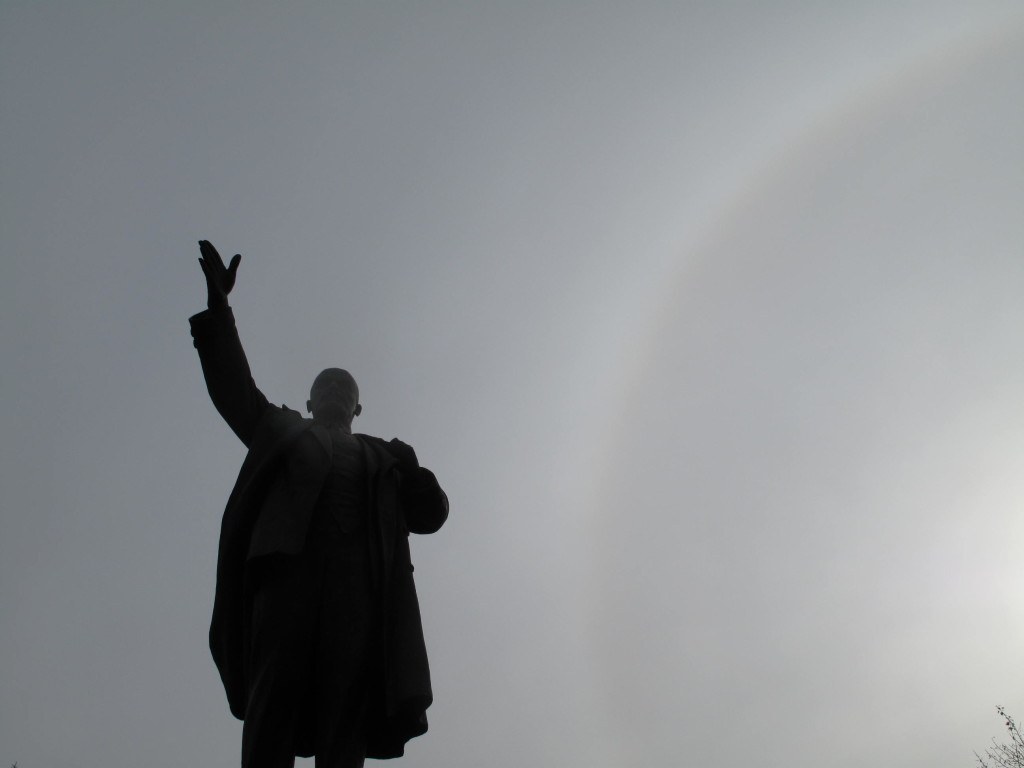 Lenin is everywhere, including Irkutsk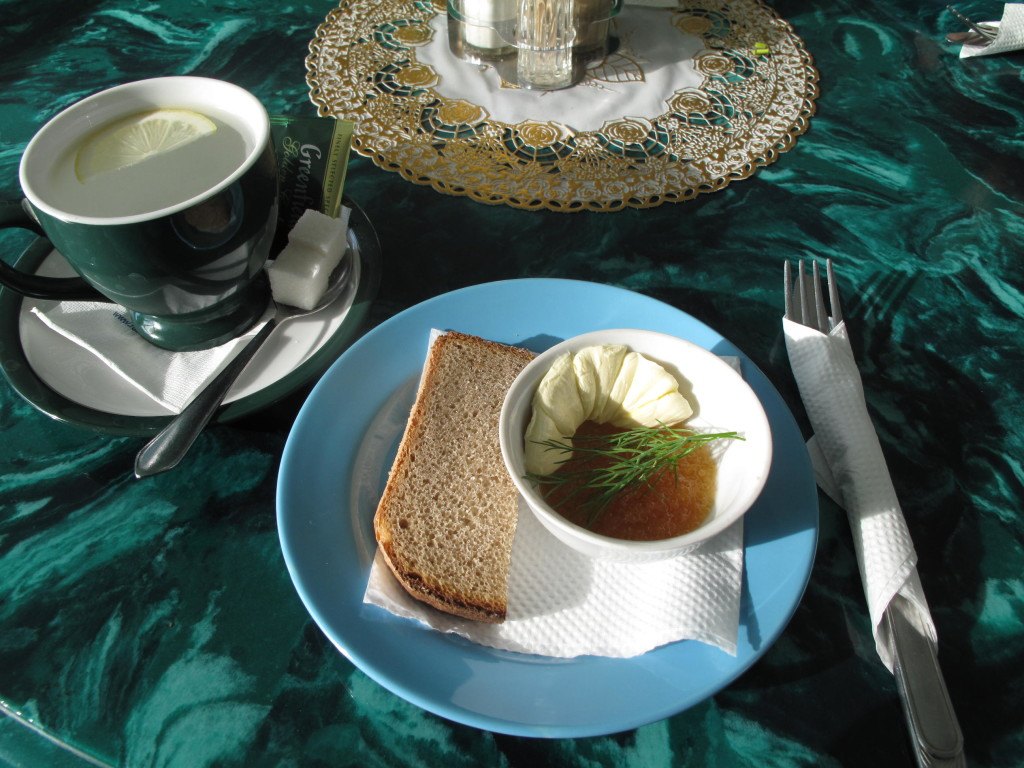 And of course, one simply must try caviar in Russia
After a quick rest back in Irkutsk, we were again on the train, this time for our longest stint: 54 hours. My advice to anyone taking the Trans-Siberian is to make sure you take a lot of books, take a lot of food, and really, really like the person you are travelling with. While the idea of being on a train for days on end through Russia is certainly romantic, be aware that the meat and potatoes in the restaurant carriage can become unappetising, and the bunk that is your seat, bed, and storage for your bag can become uncomfortable and claustrophobic. Top that off with no bathing facilities and a toilet that flushes directly onto the tracks, and this journey is not for those looking to "holiday". All of that being said, however, the trains were the highlight of my trip, a time to relax and see a different side of Russia, and a great way to meet and interact with local people who are more than willing to share their food (and their vodka). I quickly began to relish my daily routine of waking up, making my way down the hallway to get hot water from the samovar, and opening my Russian phrasebook to study Cyrillic and basic Russian sayings, which really helps endear you to the locals. In particular, the carriage attendants were extremely helpful and friendly, but don't expect a smile – smiling when talking to strangers is not very common in Russia.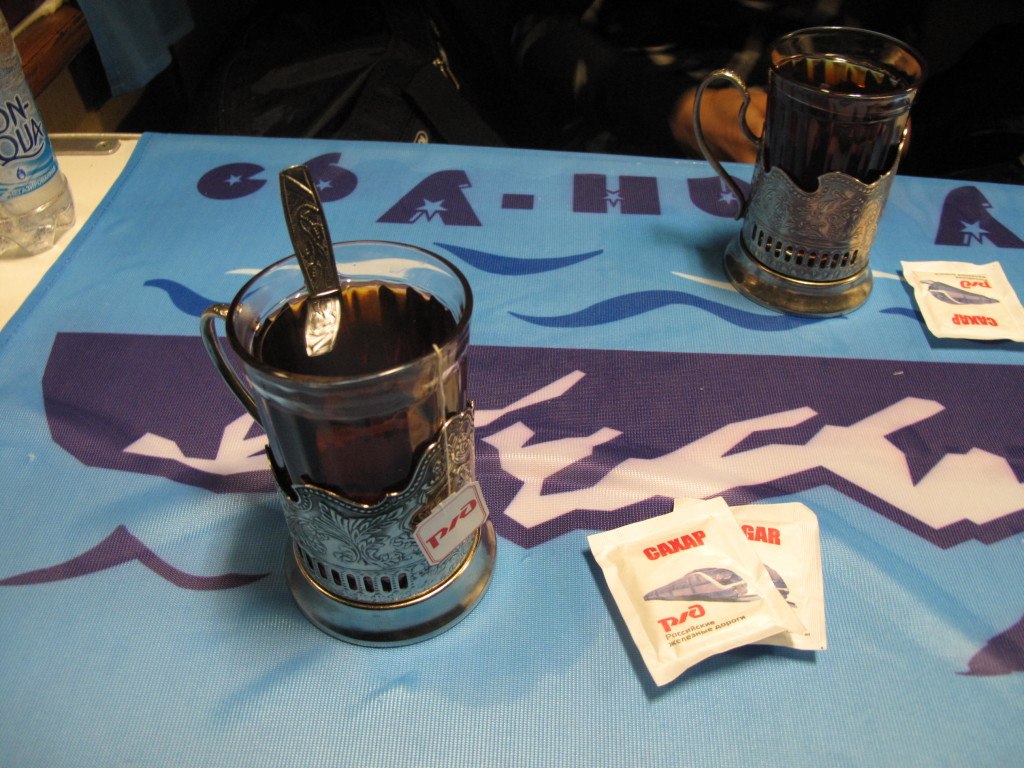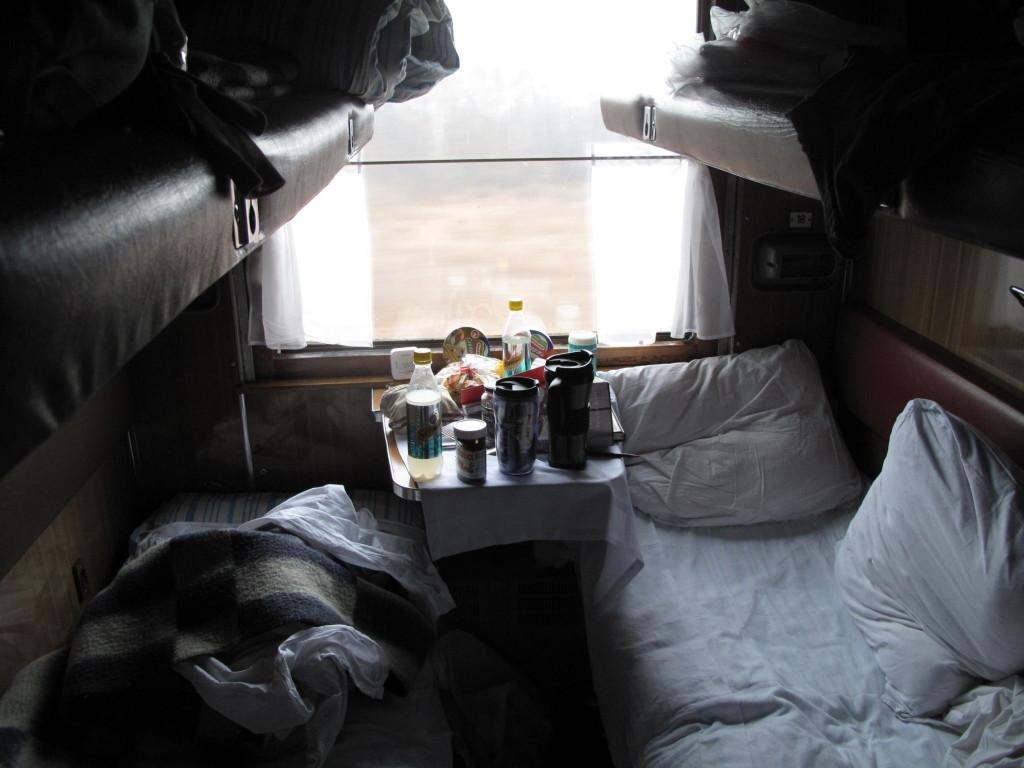 An average private compartment on the Trans-Siberian Railway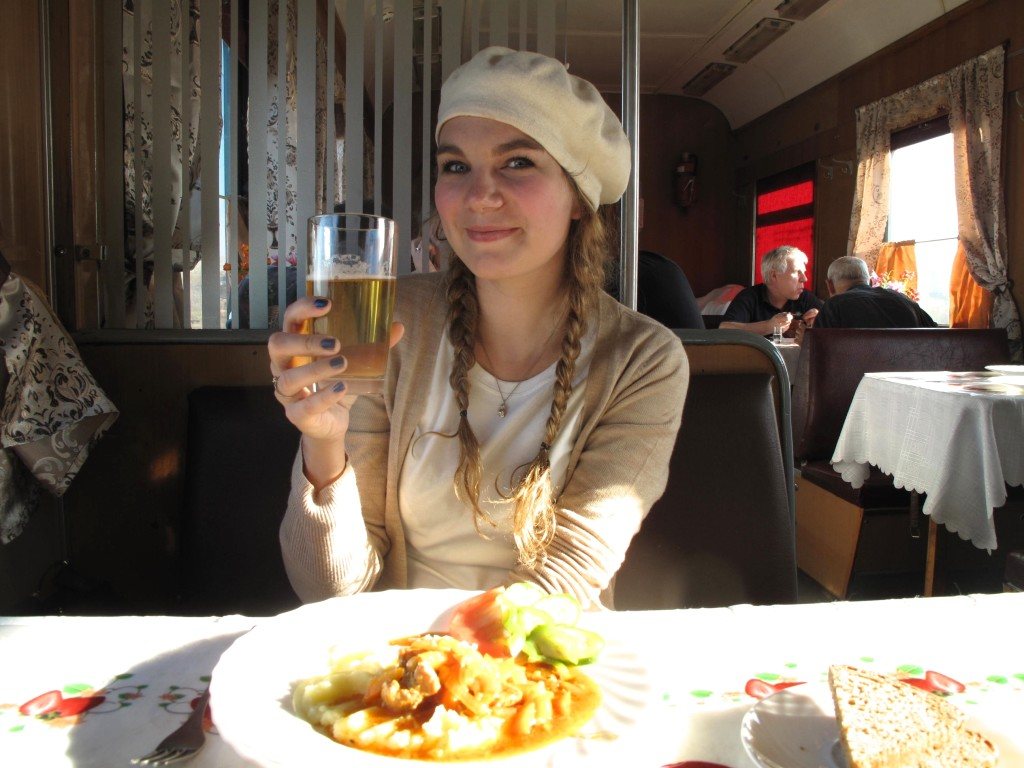 More potatoes! My favourite! 
Finally, our 54 hours up, we arrived in Yekaterinburg. Spending a few days here is highly recommended; as well as being a lovely city to wander around in, it is a city of many momentous historical events, in particular the execution of the Romanovs. Necessary to any stop in Yekaterinburg is a visit to Church on the Blood and to Ganina Yama, the site where the bodies of the Romanovs were kept hidden for decades. It is now a serene monastery and, mug of tea in hand and cherry strudel in pocket, I suggest spending a few hours walking around its grounds and surrounding woods. To lighten the mood, a drive to the Eurasian border is also essential when in the area. Inevitably leading to a cheesy photo shoot, you can stand with one foot in Asia and one in Europe.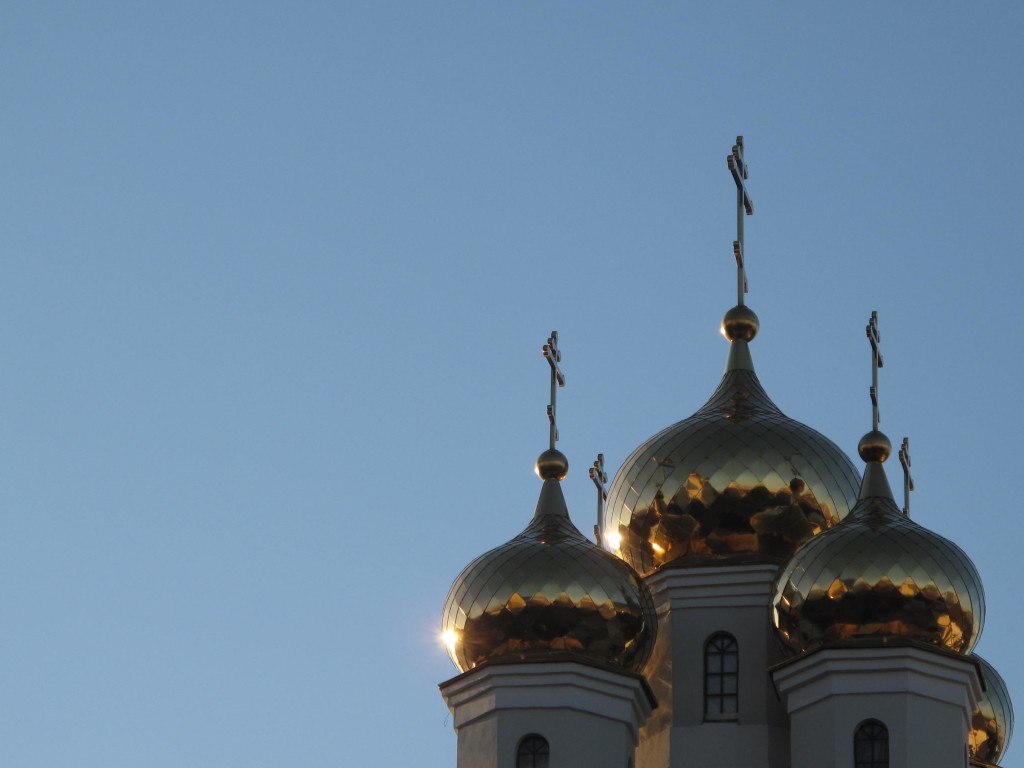 Church on the Blood in Yekaterinburg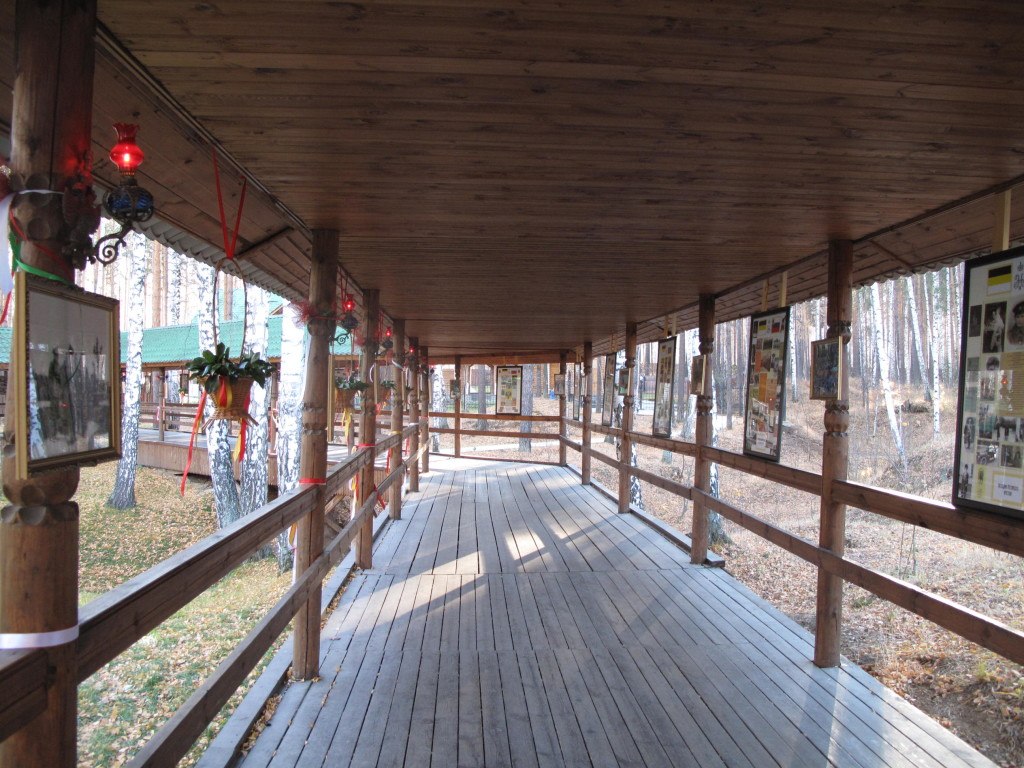 Ganina Yama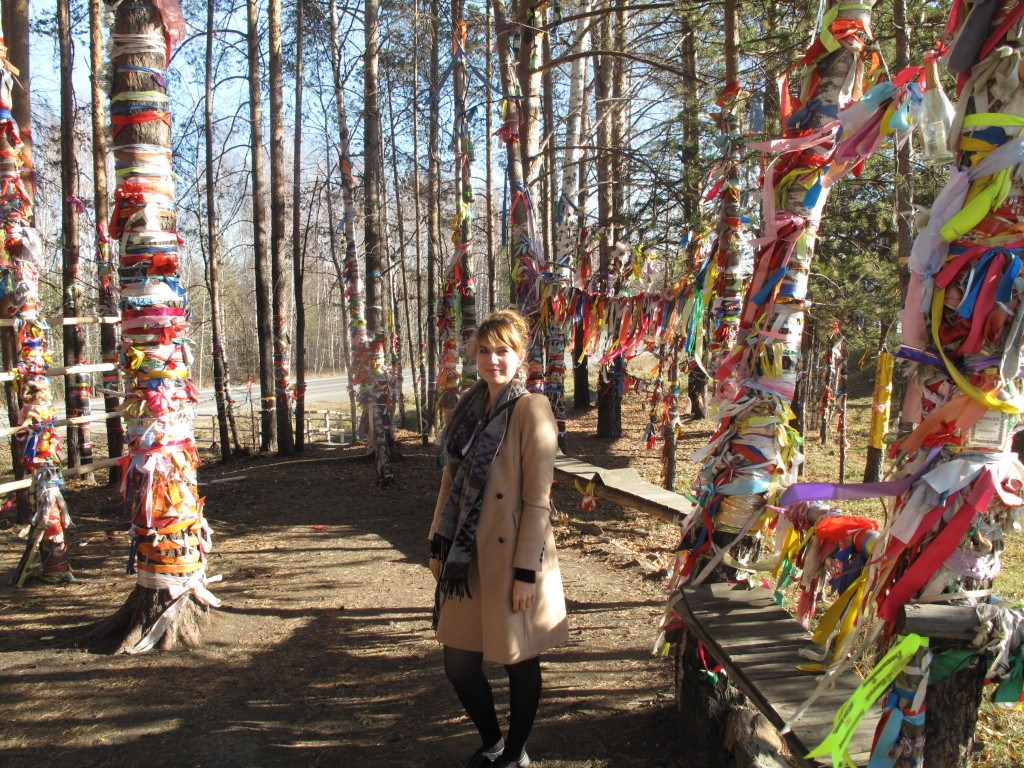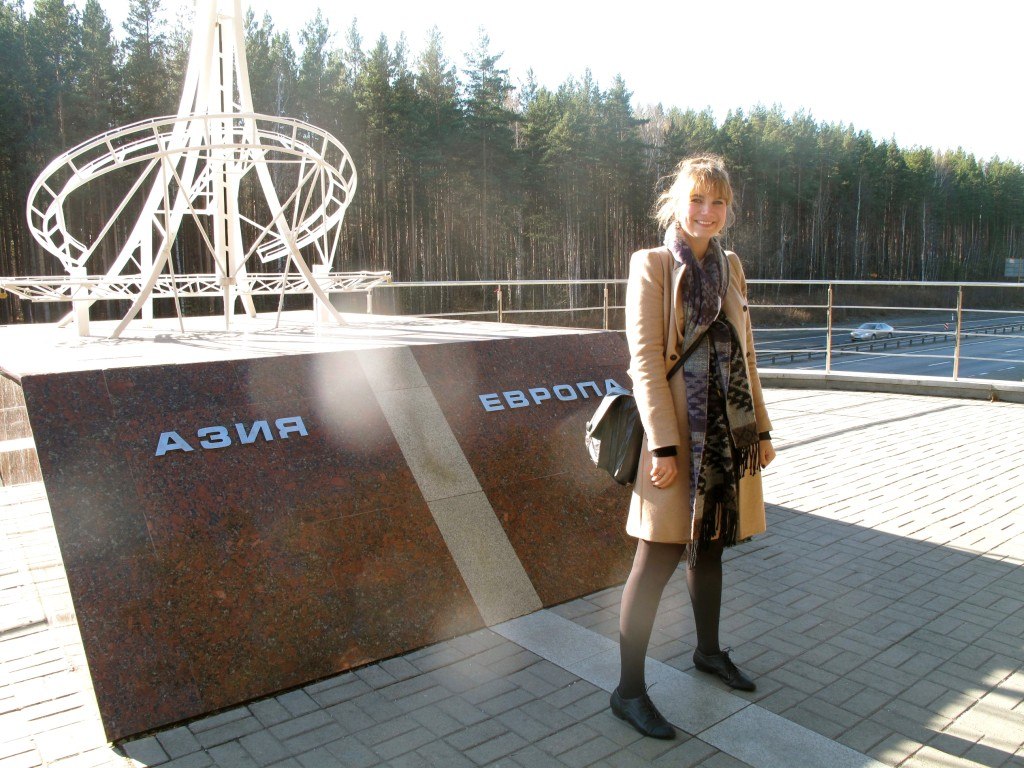 Yeah, exactly like that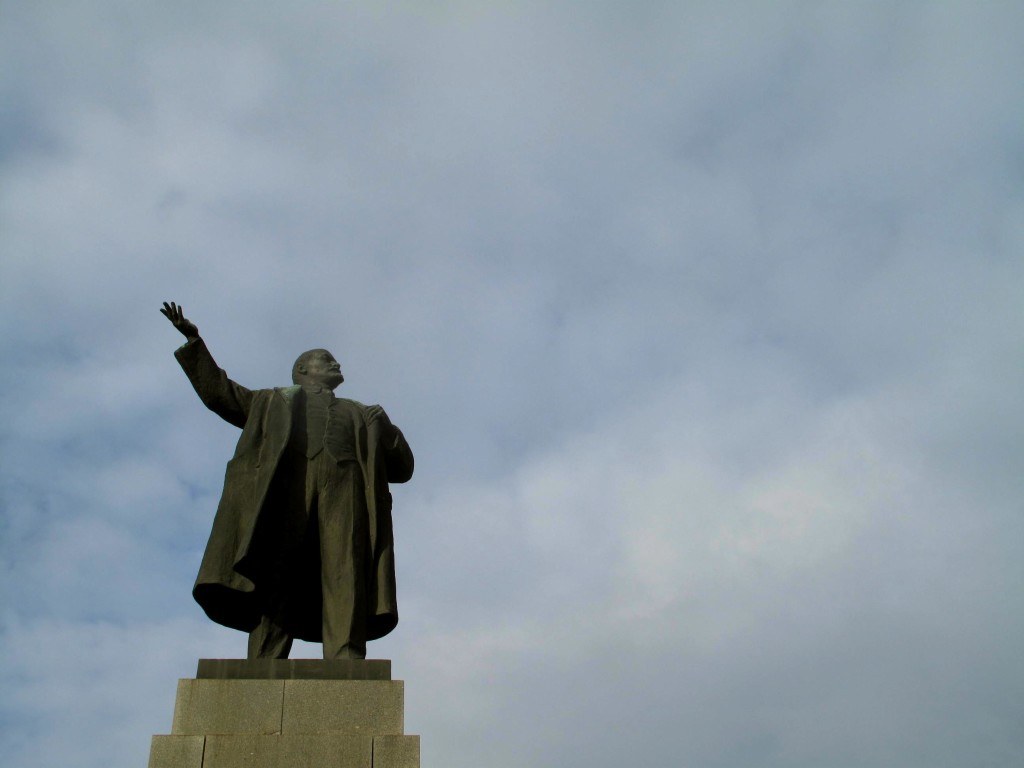 Yekaterinburg's Lenin
We had our final journey on the Trans-Siberian next, leaving Yekaterinburg for Moscow and then St. Petersburg. That last voyage was bittersweet, as it was exciting to think of seeing Moscow's Red Square, GUM, and Kremlin, as well as St. Peterburg's cosmopolitan streets again – I had been once before, in 2007- but I knew that I would miss the trains and the peaceful, quiescent state of mind that they bring. Though there can be hours of restlessness, for the most part the Trans-Siberian is a trip of reflection and tranquility: stare out the window at the Russian countryside for hours and you are bound to become deep in thought. The Trans-Siberian Railway is still one of my favourite adventures.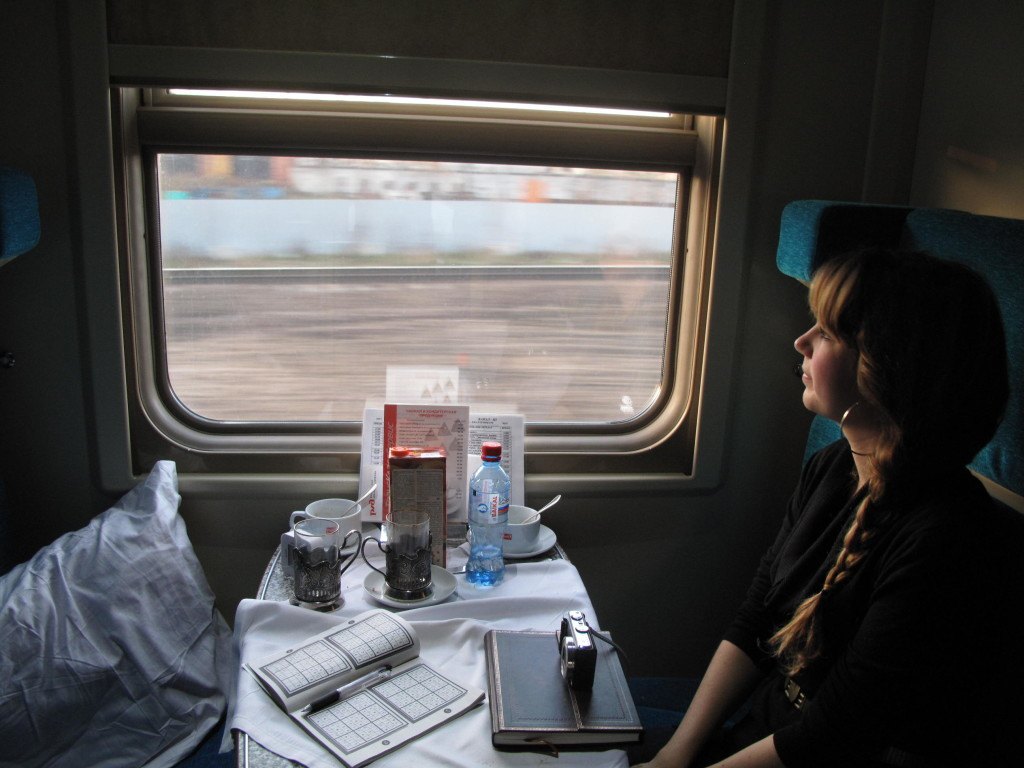 In short, I would not recommend the Trans-Siberian to everyone. But if you are looking for a great adventure, one that takes patience, determination, and resourcefulness, then you, like me, will most likely find this journey to be one of the most enriching and engaging travel experiences of your life.
Travel Details: Travel companies such as On The Go Tours can arrange train tickets, homestays, and even local guides. It is best to purchase train tickets before you arrive, as obtaining tickets can be extremely difficult in Russia due to language barriers and fully-booked trains.
Would you ever like to take the Trans-Siberian Railway? Why does it (or why doesn't it) appeal to you?