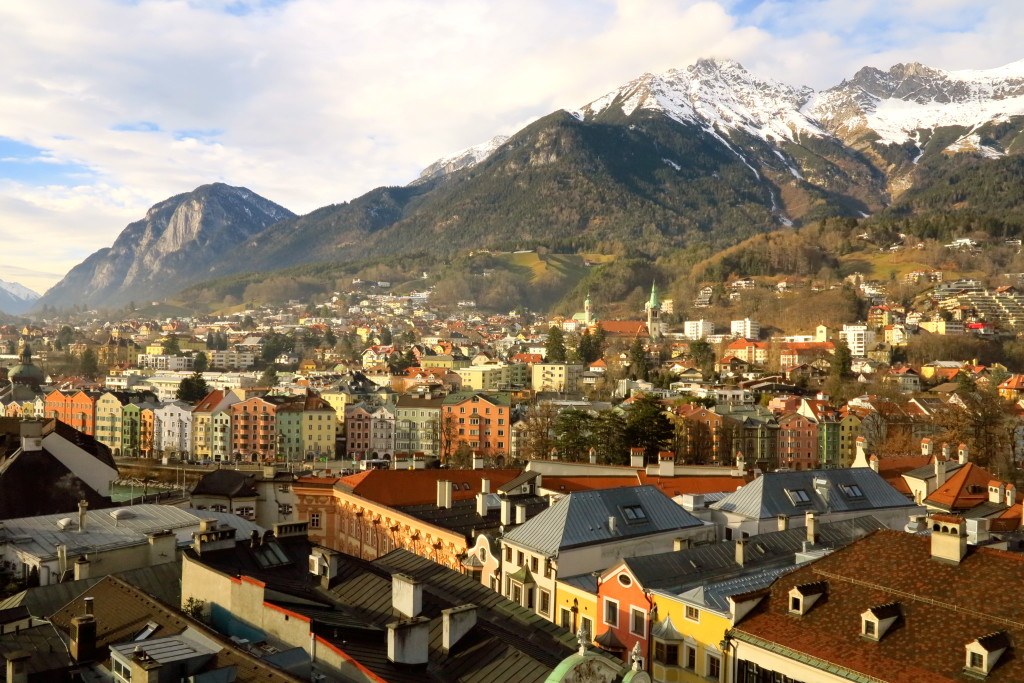 Innsbruck, Austria
It's a bit early to write a list like this, I know; 2016 is still a full two months away. I was suddenly inspired to write this post, however, so… well, here it is.
I have been incredibly fortunate to travel a lot. I've visited many of the countries and done a lot of the things that were on my dream list of places for years: India, Guatemala, Southern Africa to see wild elephants, the Trans-Siberian railway, scuba diving in the Galapagos, and many others. Upon settling in London for a while in 2013, I thought that my travels would die down a bit; the complete opposite happened in 2014, when I visited fifteen countries. The past year, however, has been my slowest ever in terms of travelling abroad. Don't get me wrong, I've still travelled a lot, but the majority of my time has been spent in the city of London. It's been lovely, of course – I don't hide the fact that I absolutely love it here, and am happy to have at least a couple more years of exploring England's capital. I also have an upcoming trip to Thailand, Nepal, and Bhutan, and a Christmas in Canada, so it's not like I can complain, not even for a second.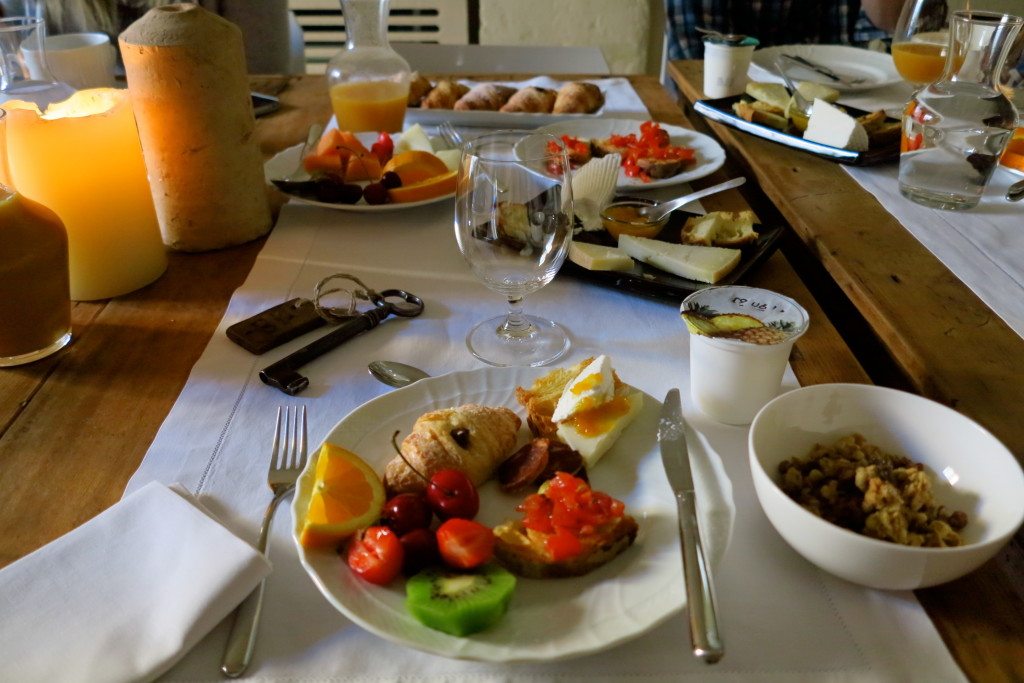 Breakfast in Matera, Italy
Because I've also been fortunate enough to stay in London a bit longer, I'm seeing this as an opportunity to see more of the UK and of Europe in general. It is incredibly cheap to fly to many European countries from London; with airlines like Ryanair and EasyJet, it's possible to fly to some European cities for less money than my weekly Oyster card update to travel around London. I don't know what the future holds after these next couple years in London, so I thought I should take advantage of the proximity to Europe as much as possible in the upcoming year. While I've visited a lot of the major cities around the continent, there are a lot of smaller cities and towns I haven't seen yet. More than that, there are experiences I'd really love to have if I can.
The following is a list of my dream travel plans for 2016. Most of them are situated in Europe, but there are a few others thrown in for good measure. I'm also well aware that to do every single thing on this list would be near impossible, because a) I'm not a millionaire and b) I have, you know, a job and stuff. If I end up doing only two or three of these things, I'll still be ridiculously happy. So, without further ado… here are the places I'd love to visit in 2016.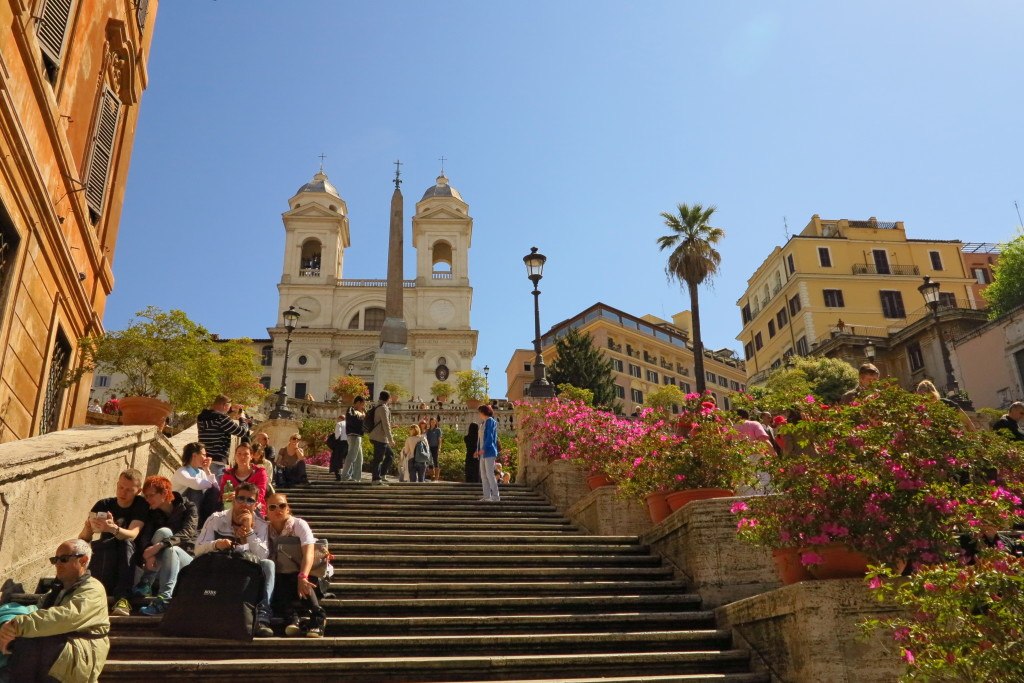 Rome, Italy
Visit Cinque Terre, Italy. Italy is one of my favourite countries in Europe, and I'd love to have the opportunity to explore more of it. Ideally I'd rent out a beautiful villa somewhere in Cinque Terre and spend a week just wandering around and taking photos of all of the colourful buildings. My friend Yishyene totally inspired me to visit after her beautiful Instagram photos of the region and now I envision going there for a week, lounging in the sunshine with a glass (*cough* bottle *cough*) of white wine, and cooking up a storm with fresh ingredients.
See the lavender fields of Provence, France. This is another Instagram-inspired trip I'd love to take… the app really does inspire me to travel to places. I've also never been to Provence, so I think it would be incredible to take a road trip around the region during lavender season and see all of those gorgeous purple hills. This one also includes a lot of wine and food, surprise surprise.
See the tulip fields of the Netherlands. I have been dying to see this beautiful sight with my own eyes for just about as long as I can remember. I'd also love to go back to Amsterdam, so I'm thinking a spring holiday is in order to do both at once.
Visit Petra, Jordan. OK, so this one is definitely not in Europe, but it's easy enough to get to Jordan from London and it's a place that has really piqued my interest in the past few years; the history is fascinating. I know a lot of people who have gone to Jordan recently and I'd love to check it out for myself… and maybe throw in some diving in the Red Sea, too. I mean, why not? This is a dream list, after all.
Travel to more small cities/towns in Spain. I wrote about this recently – I feel like I've yet to connect with Spain but I have a feeling that if I spend more time in some of the smaller cities (I'm thinking Granada or Seville, for example), I'll fall head over heels in love. I'd love to really throw myself into Spanish culture the next time I visit.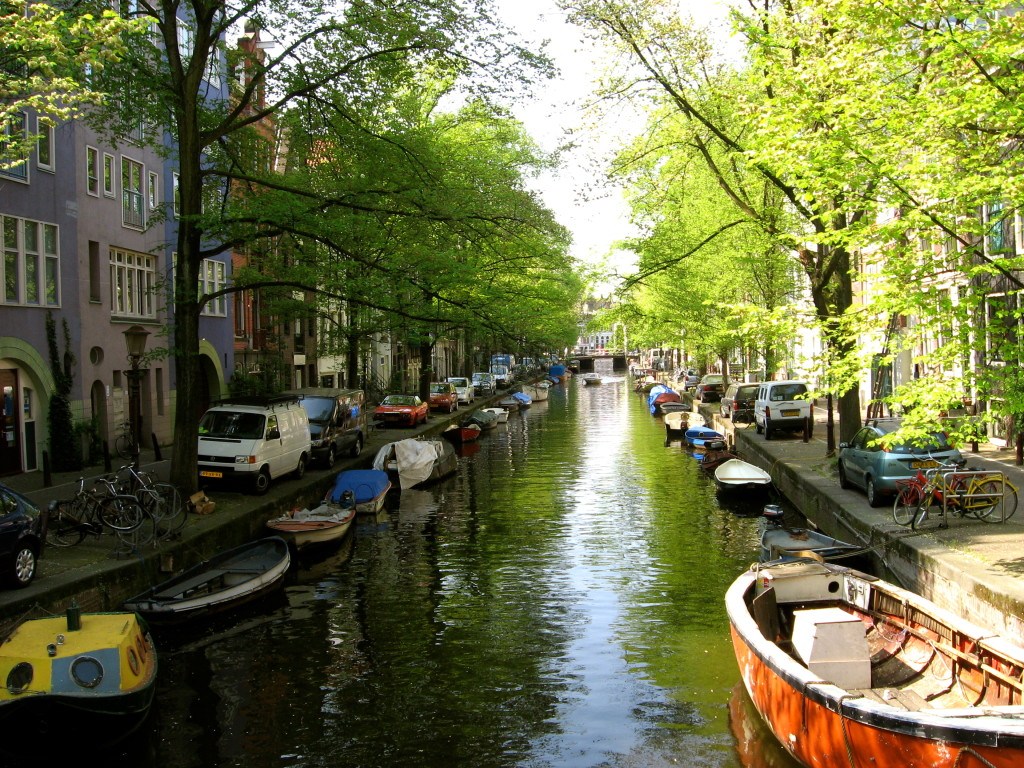 Amsterdam, Netherlands
Visit my grandfather's hometown in Flanders, Belgium. My family comes from all over Europe (Russia, Germany, Belgium, Scotland, and Ireland) and I'd love to explore more of my roots. My father's father passed away before I was born, but I think it would be really cool to see where he was born and raised.
A road trip through the Balkans. I have been talking about this for ages, and it would be amazing to actually see this trip come to fruition. I haven't explored much of the Balkans at all, and I'm especially interested in visiting Montenegro, Serbia, Bosnia and Herzegovina, Macedonia, and Albania. So, like all of the region. Yep. I feel that there is so much adventure to be had here, and I'd love a chance to spend some quality time in some of the smaller towns and get to know some of the people there.
Go hot-air ballooning in Cappadocia, Turkey. Because this is just one of those things I want to do. My friend Katrinka lives in Istanbul and I've been promising to visit her for a while… so why not next year?
Visit Lapland. Because Santa lives there. And I'm originally from Winterpeg, I mean, Winnipeg, Canada, which means snow, ice, and temperatures well below freezing don't scare me at all; in fact, I get excited thinking about being in that much snow again. I personally think a snowy landscape is one of the most beautiful you can get.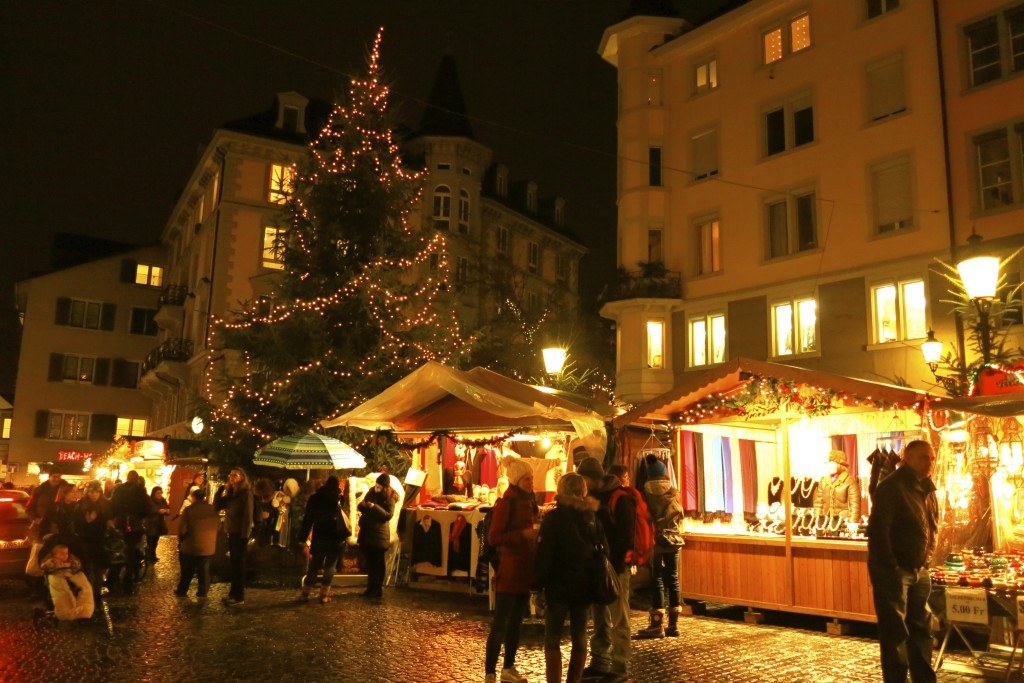 Zurich, Switzerland
Take a sailing tour of Greece. I imagine doing this while wearing a lot of white dresses and big hats. This is also a trip that is motivated by food more than anything else, though the turquoise waters of the Mediterranean don't hurt. I also envision a really hot captain, but maybe that's going into too much detail (he's wearing a white t-shirt, by the way, and when I accidentally drop my sunglasses into the ocean he doesn't hesitate at diving right in to get them. And then he emerges from the water… wait. I will stop now.)
Go to Oktoberfest in Germany. I lot of my friends have gone to this huge festival in the past, and as a beer-lover, I know that I'll have to go one day. Perhaps this is the year I'll finally do it. I'm also really into the idea of wearing a dirndl.
Visit Georgia. I have been dreaming of this country for a really long time and I've looked up flights to Tbilisi so many times you'd think I'd just take the plunge already. I really don't know much about Georgia and I'd love to really delve into its history and culture as much as possible.
Visit Madeira, Portugal. My mum actually wrote a book that is set on Madeira, and I've been dying to visit ever since she started going and researching the history of the island. I have a dream of taking my mum's book with me and visiting all of the spots she mentions in it. Portugal is also one of my very favourite countries in the world, so any chance to return is wonderful.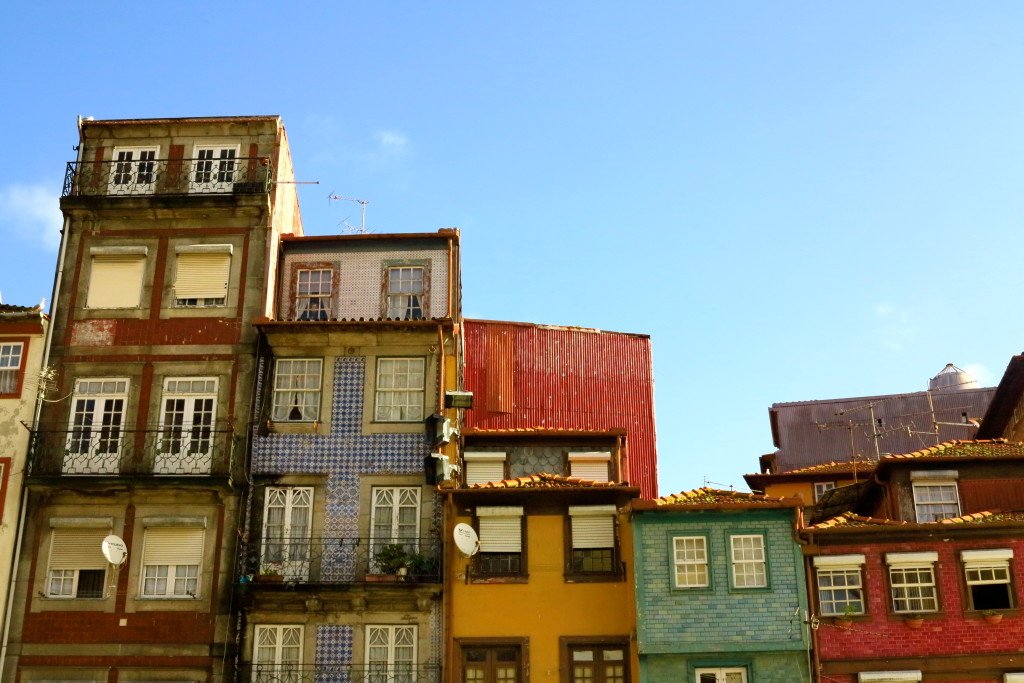 Porto, Portugal
Do a wine tour of Moldova. By now you've figured out that I often choose travel destinations by their food and/or drink. I was recently surprised to learn how much wine is produced in Moldova and I think it would be a great way to see the country… and by that I mean it would be great to have someone drive me from vineyard to vineyard until I either fall asleep in the backseat or drive him or her mad with my karaoke renditions of Adele's latest ballad (because we all know that with beer, you sing "Sweet Home Alabama", with vodka, you sing "Sweet Caroline", preferably with your new BFFs, and with wine, you sing any song that might make you have a little cry and a reflection on the one that got away. Or is that just me? Don't ask what you sing with tequila).
Explore a hell of a lot more of the United Kingdom. I have seen quite a few of the major cities of the UK, but now I want to go deeper: I want to see more of the countryside and meet the people who live there. I envision a giant pub crawl of some kind… I just need the road trip buddies to come with me. Any takers?
So, that's the list… so far. I'm sure I'll inevitably add to it, but these are the things that have been top of my dream list for while. I already have plans for Paris, Stockholm (for TBEX, a blogging conference), and Cardiff (for Traverse… yes, another blogging conference), but who knows where else life will take me. At the start of  2014, for example, I would have never predicted that I'd visit Botswana, or Cyprus, or Nicaragua for the second time. I could have never predicted that 2015 would be the year I'd finally see Bhutan, but there you go. That's what I love about life, and about the power of keeping an open mind… and, let's face it, a somewhat open wallet (*nervously goes to check bank balance*).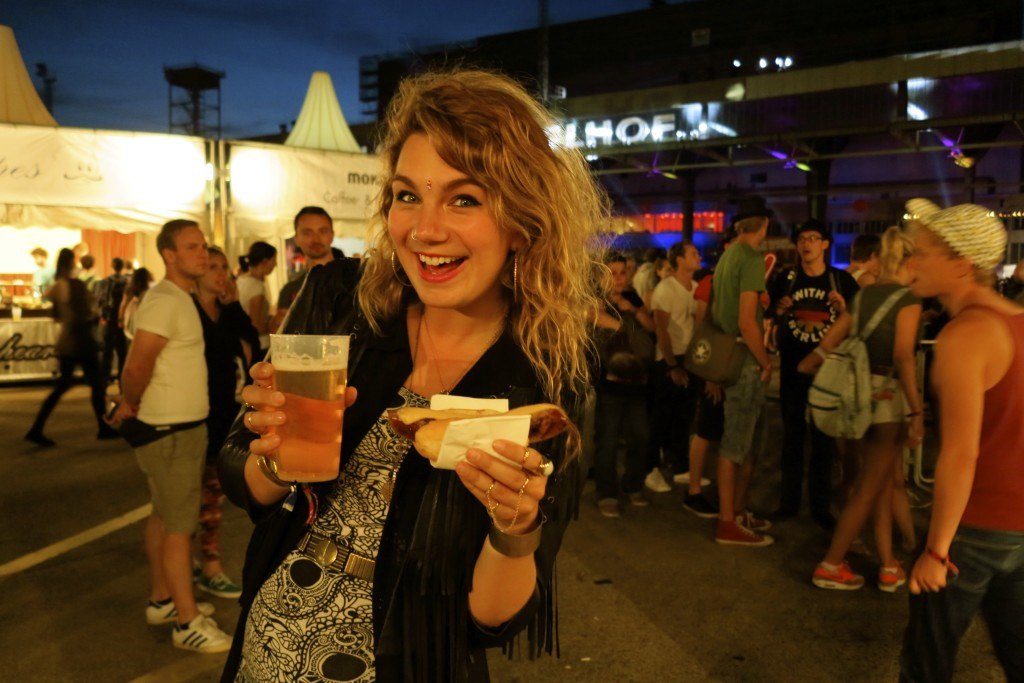 Berlin, Germany
So with that, I'd love to hear from you… have you been to any of these places/done any of these things? What tops your dream travel list for 2016?