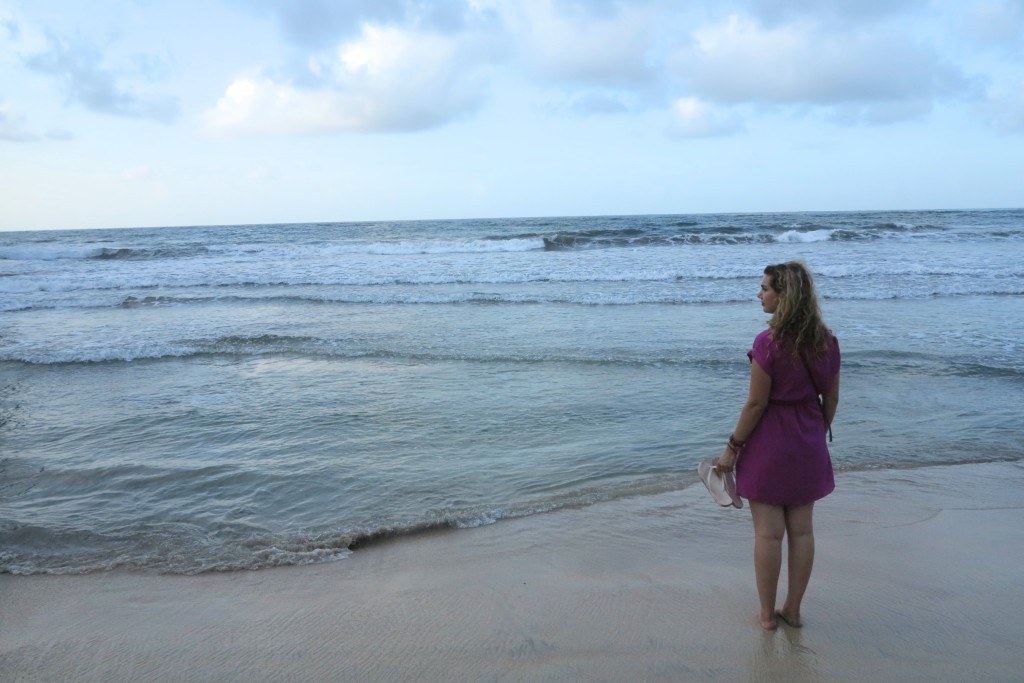 Cahuita, Costa Rica
A few months ago I wrote a post entitled "Just Not My Type: The Places I Didn't Love". It was fairly well-recieved, in that I think people like to read not only about all the amazing and beautiful places others love, but also about the places they… didn't love as much. None of us are going to be completely besotted with each country or city or place we visit, and that's totally ok. In fact, it's more than ok – it's great. If we all loved the same places, they'd get very crowded. Besides, variety is the spice of life. And so on. You get me.
That being said, there are a few countries that, whenever I think of them, I know I haven't done them justice yet. None of us can get it right all the time, of course. Some of these countries I've spent a few days in, some I've spent a few weeks in, but for whatever reason, I just feel as though I need to go back and do some more exploring. The same could be said of every country I've visited – I'm dying to go back to Peru, Japan, the Philippines, France, Guatemala, Thailand, New Zealand, etc. until forever – but the countries I'm including on this list were the ones that I didn't quite connect with or spend enough time in the first time around, and would like to try again. I am well aware how fortunate I was to visit all of these places, and I do not believe I took the time spent in these countries for granted, but I'd love to give them a second chance.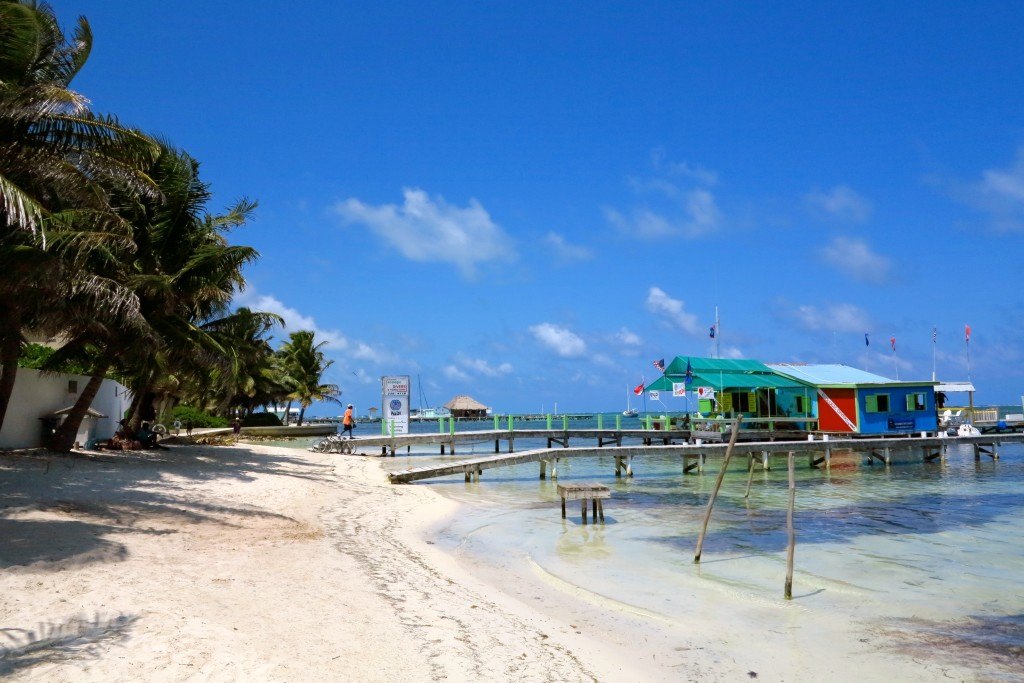 Ambergris Caye, Belize
1. Belize. Belize is an incredibly popular country in Central America, and for good reason: it is drop-dead gorgeous. I visited in the spring of 2012 and started near Lamanai, where I stayed in a lodge and explored the surrounding jungle and Mayan ruins. I then flew to Ambergris Caye, where I spent a few days on the beach relaxing in the sun and drinking cocktails that tasted like summer. It was beautiful and calming, make no mistake about it, but when I think of Belize I don't think, "Oh my God I loved it so much I need to recommend it to EVERYONE!!" – which is how I feel about a whole lot of other places. I blame this on the fact that it was my first stop of a nine-month adventure through Central and South America, and I was quite nervous. However, I really want to go back and see more of Belize, specifically the coast; I didn't go scuba diving there, for example, and I didn't get to the backpacker hangout of Caye Caulker. I have a feeling that, on a second time around to the country, I could easily fall in love with it. Besides, I just really want to go hang out on a beach again, and who can blame me?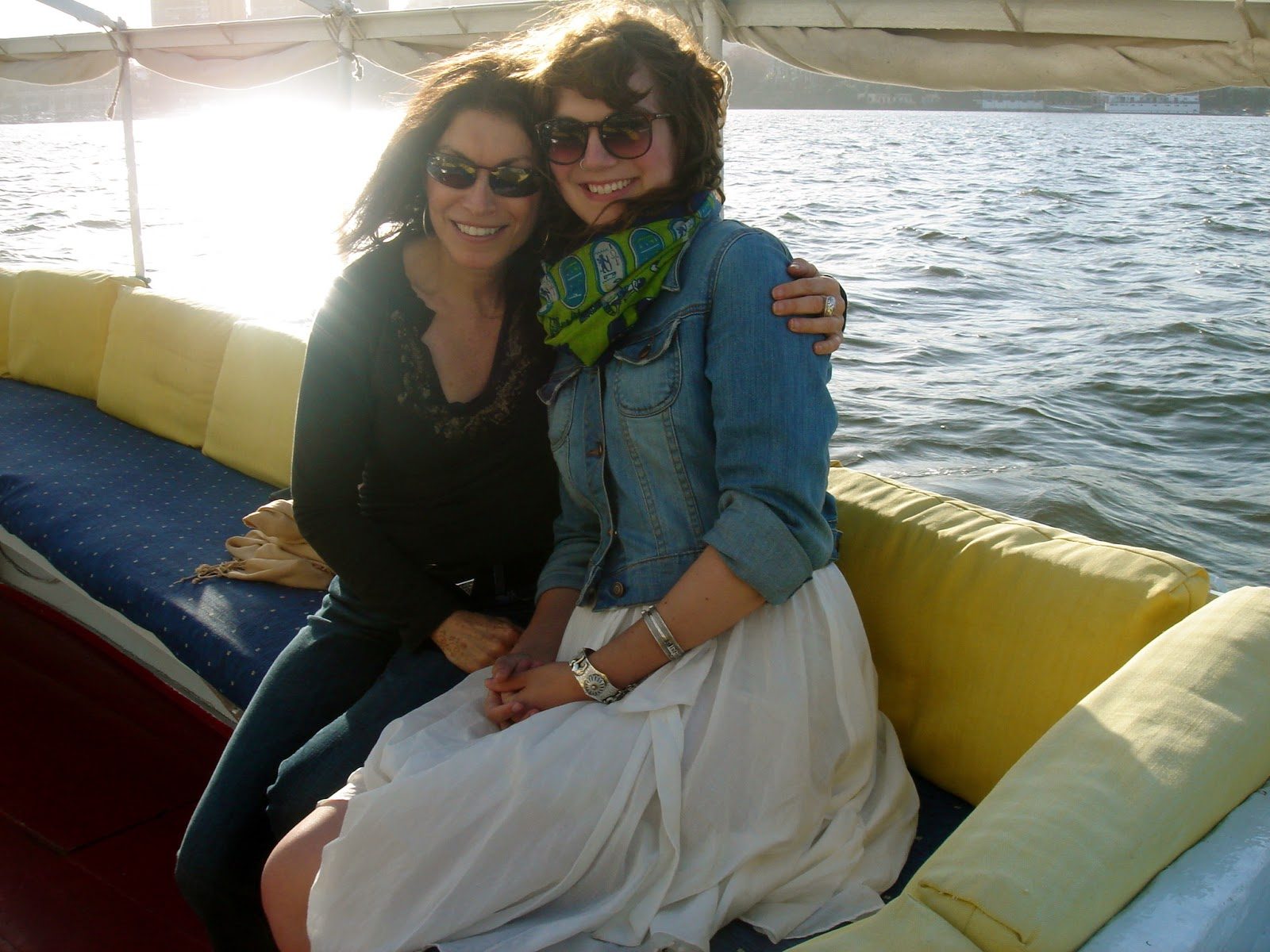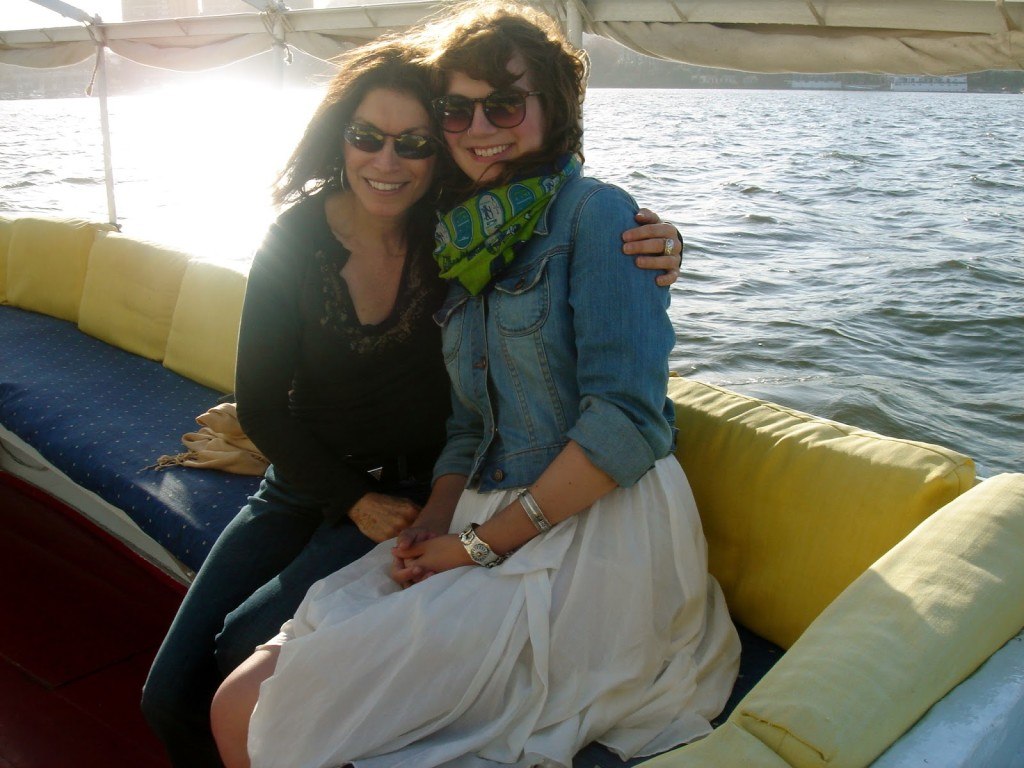 On a felucca on the Nile River in Cairo, Egypt
2. Egypt. I have often talked about how much I didn't like my time in Egypt on this blog. I can deal with the heat and the dust, but I was really upset by the harassment I encountered from Egyptian men while I was there. I am hopeful that things have changed since I visited in 2008, because I felt incredibly uncomfortable and angry then. That being said, I would like to go back one day and explore more of the country – I wonder if the harassment is worse in Cairo, because I didn't encounter as much in Alexandria. I would also consider going there with a guide or as part of a tour. I haven't given up on Egypt, not yet!
3. Singapore. Singapore is another country that I have talked about needing to visit again, because my first time there left something to be desired. I blame this purely on the circumstances of my visit, however, and not the country itself. I got bedbugs, I didn't click with anyone at my hostel, and I was counting down the days before meeting up with my then-boyfriend. I thought the city to be really fascinating, though, and I'd like to see it again in the right mind frame.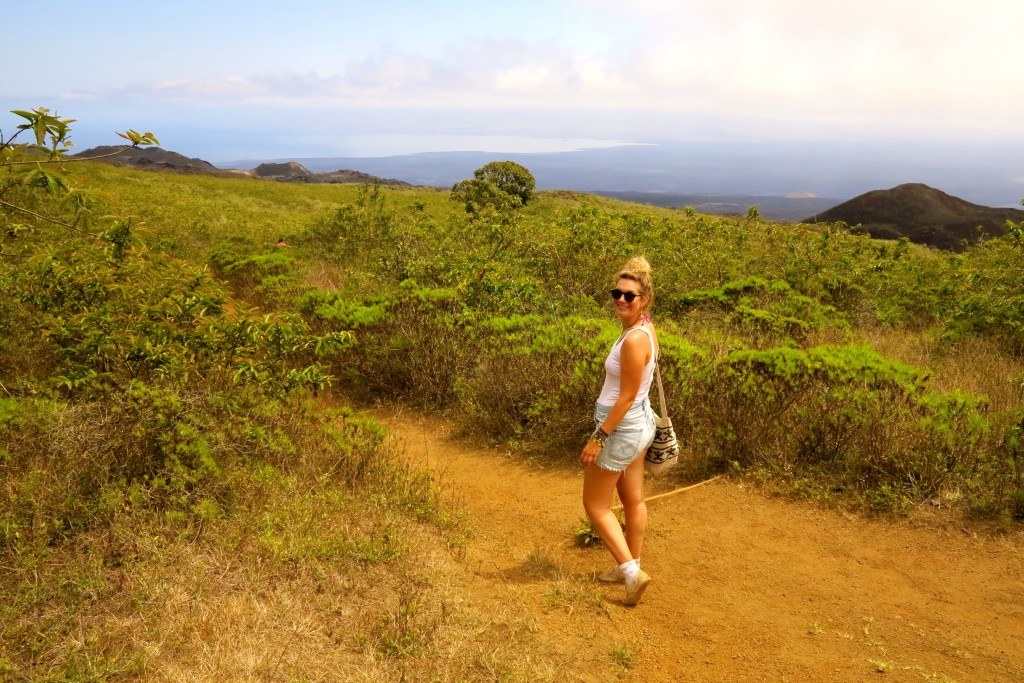 Hiking in the Galapagos Islands, Ecuador
4. Ecuador. There is SO much to see in Ecuador, and I barely scratched the surface of it. I actually spent two weeks there, but most of it was on the Galapagos Islands (which were absolutely amazing). My travel partner Kerri and I had spent much longer in Colombia then we had anticipated and were eager to get to Peru because of the looming tourist season/weather, so we unfortunately travelled much faster through Ecuador than I would have liked. While we really enjoyed the town of Otavalo, we barely spent any time in Quito and didn't get to Montañita, Baños, or so many other renown spots in the country. I'd love to go back and see more.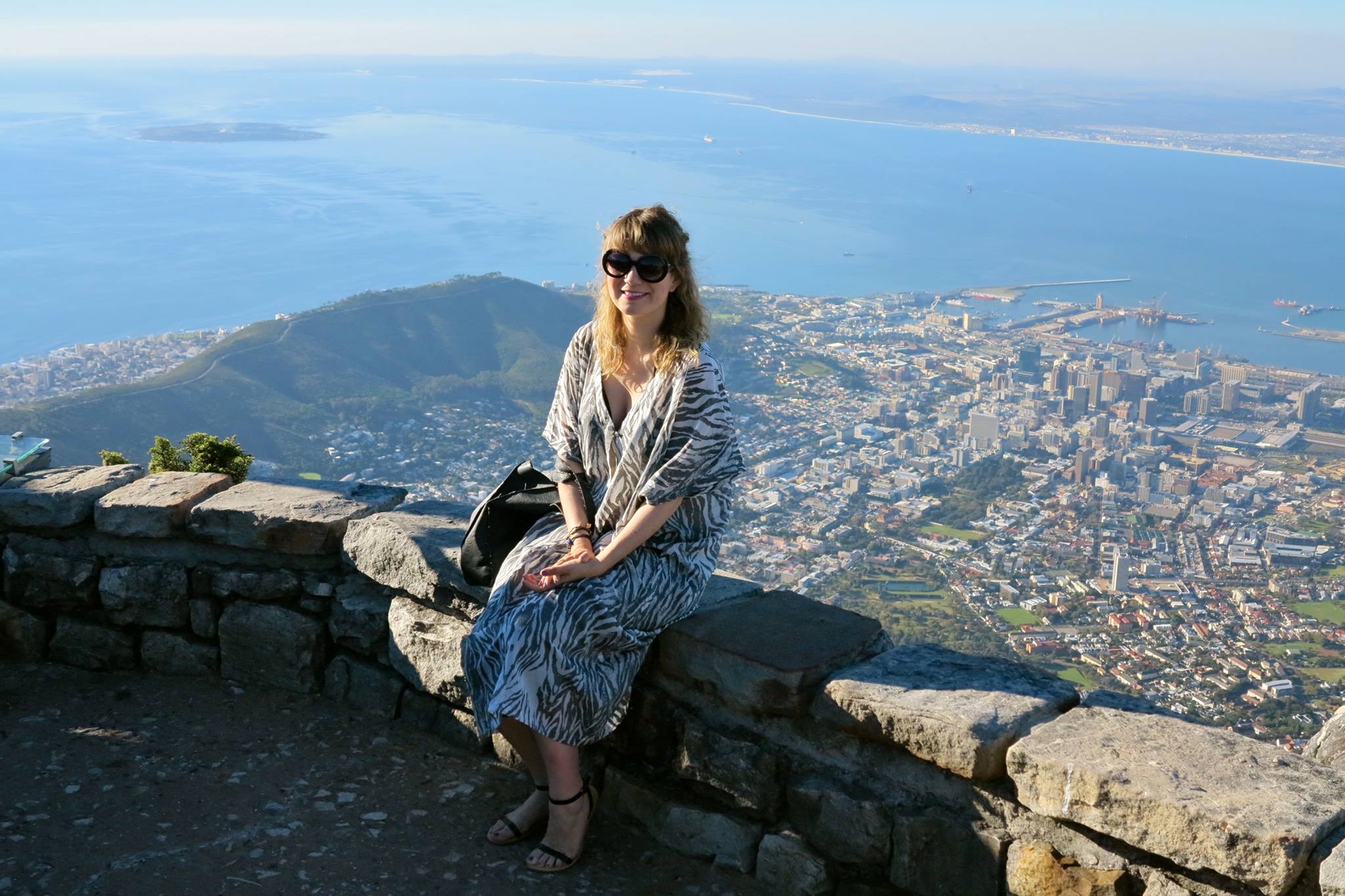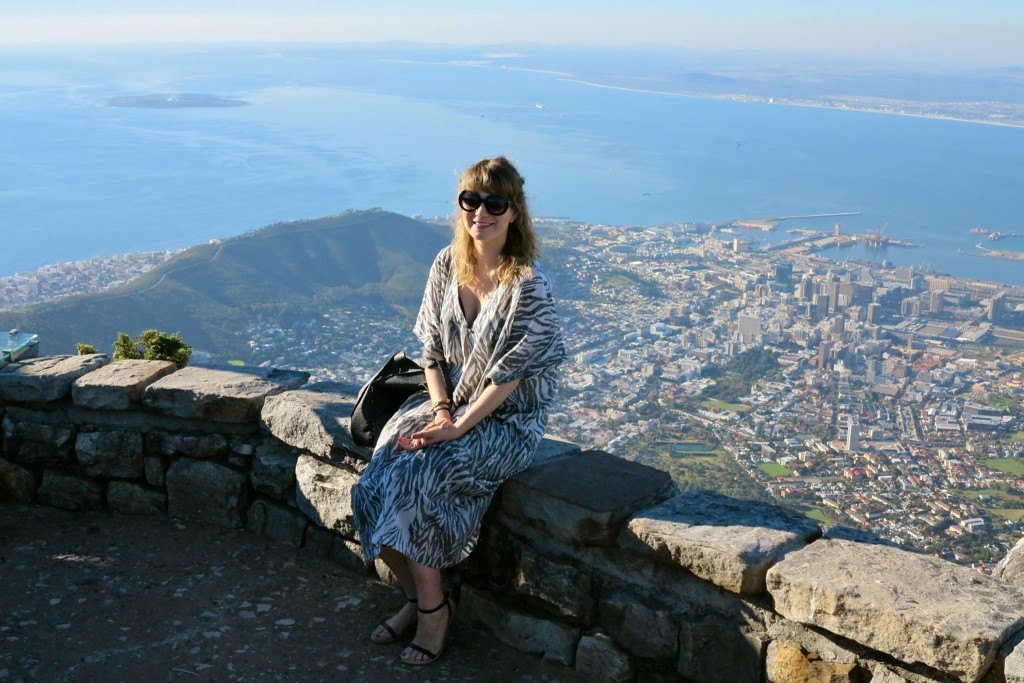 Cape Town, South Africa
5. South Africa. I sometimes feel really bad about the time I spent in South Africa, like I wasted the days. To be fair, I only had five days in Cape Town before moving on to Johannesburg to meet up with a tour group that would take me through Botswana and Zambia (I was on a tight schedule due to work and university). I just don't know what happened to me in Cape Town. I totally shut down – I didn't want to do any sightseeing or any tours, so I didn't, other than a wine tour of the region (funny that I found time for that). I spent most of my time just wandering around the city on my own, stopping in cafés to read. I was also right in the middle of a big campaign at work, so had to spend a ton of time on the computer, especially as I'd be completely offline while camping in Botswana. I know that I can't beat myself up for this – it was a holiday, after all, and sometimes holidays are meant to just be relaxing – but I do wish that I had taken advantage of being in such a gorgeous location with such important history. I can't wait to go back and see so much more of not only Cape Town, but of the entire country.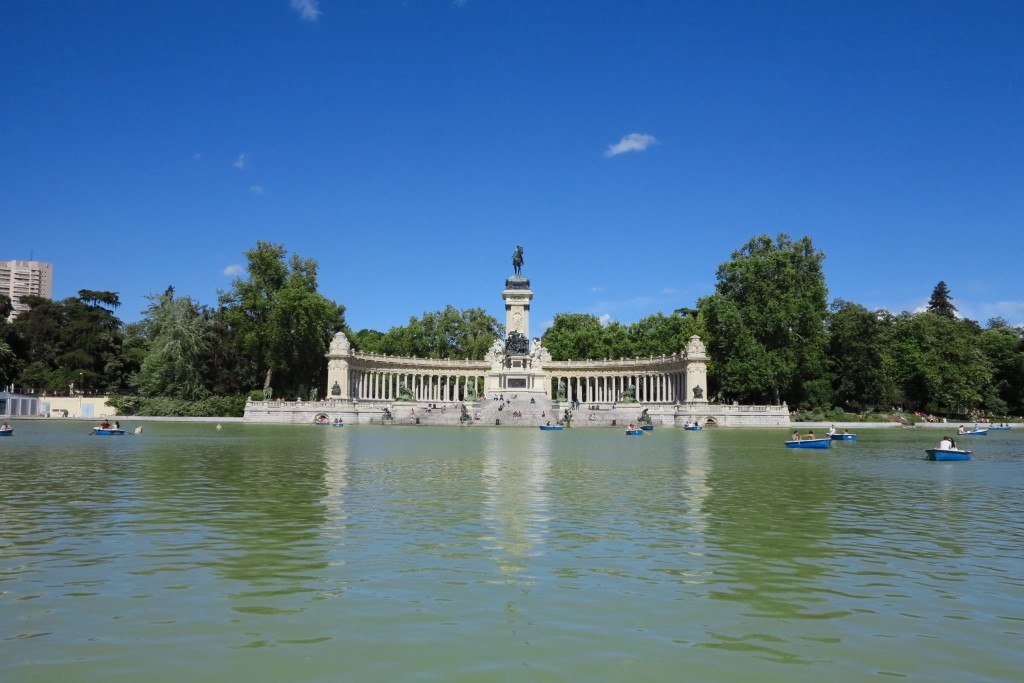 Madrid, Spain
6. Spain. Well this is a strange one, as I've actually been to Spain four times already, which would mean I want to give Spain a fifth chance. Don't get me wrong, I think Spain is fantastic and I have had some wonderfully fun holidays there. I've been to Barcelona, Madrid (twice), Alicante, and Lloret de Mar, but I want to see more of the country, so much more. I want to see Granada and Seville. I want to see more of its beaches, its mountains, and everything else in between. I want to drink more Rioja and eat more ham. Basically, although I've been to Spain four times, I feel as though I've barely had the time to truly discover it. I hope to spend a lot more time there one day.
7. Jamaica. I went to Jamaica on an all-inclusive holiday (my friend won it and took me), which tells you just about everything you need to know about why I feel I didn't see very much of Jamaica, and why I'd really like to go back.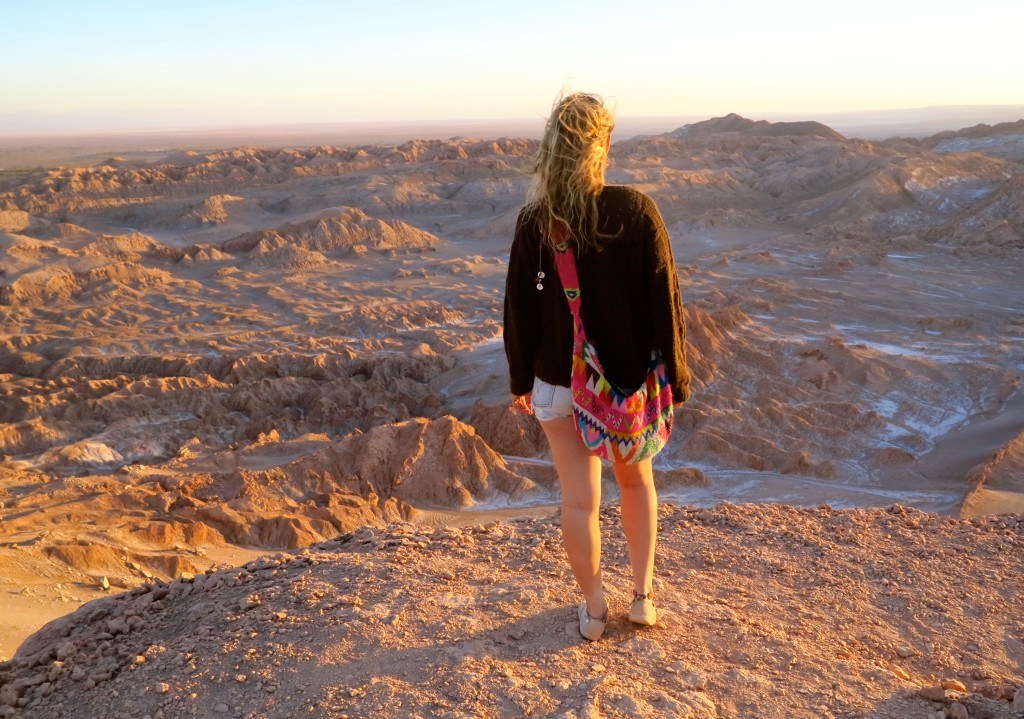 San Pedro de Atacama, Chile
8. Chile. Another country I've admitted that I didn't quite connect with, I would definitely like to give Chile a second chance. When I travelled through the north of the country in 2012, I was on my own and, as it happens from time to time as a solo traveller, I felt pretty lonely. Again, I recognise that this is a circumstantial reason I didn't have the best time in Chile, and not the country's fault at all. While I loved Santiago and Valparaiso, I struggled to find my place in La Serena or San Pedro de Atacama. I'd love to go back and see these places again (perhaps in a different season), and travelling through the south of Chile into Patagonia is high up on my dream list.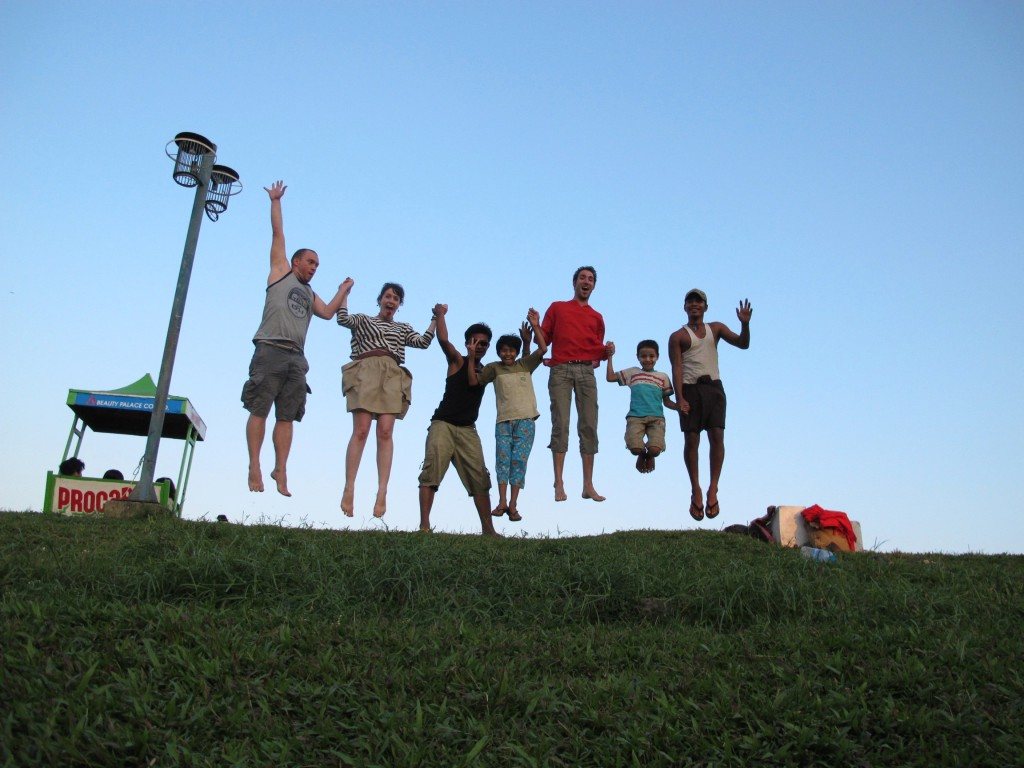 Jumping for joy in Yangon, Myanmar
9. Myanmar. I loved my time in Yangon in 2011. That week was one of my favourite weeks ever of travelling, filled with markets and temples and so many incredible experiences with both travellers and the people of Myanmar. However, it was exactly that: a week. My time there was limited as I was travelling with Kerri, who only had a couple of weeks off of work. I cannot claim to know the country at all, especially in all that has changed in the tourist industry in the past few years. I cannot wait to go back and see more of the country, especially Bagan and Mandalay. I'm keeping my fingers crossed that this will be sooner than later.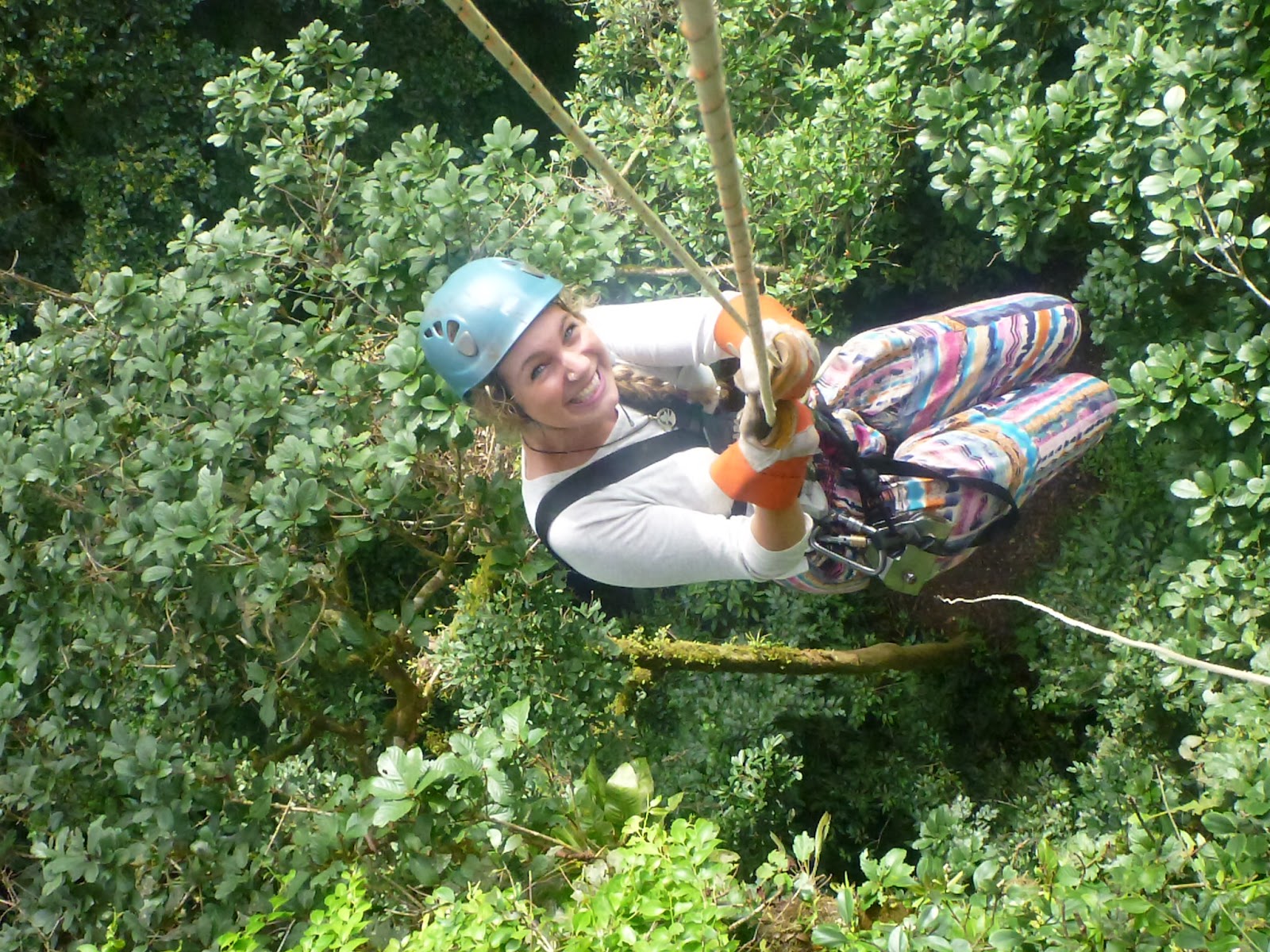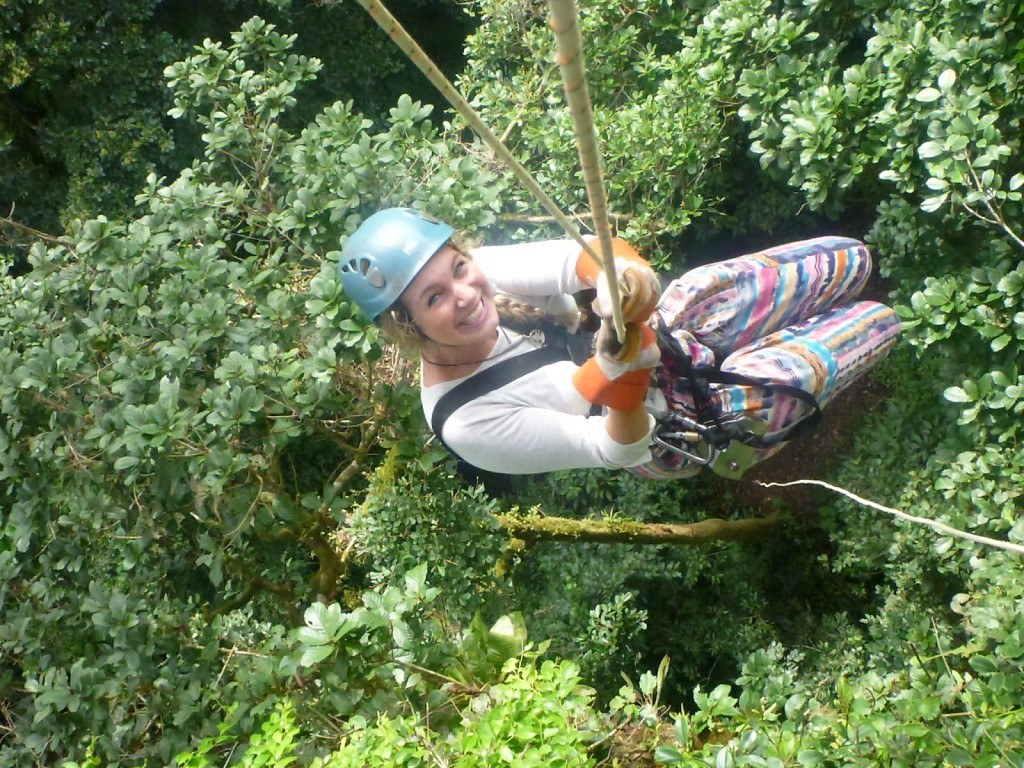 Zip-lining in Costa Rica (which was pretty damn fun)
10. Costa Rica. In the blog post I wrote about the places I didn't love, I wrote, "Compared to how much I loved Guatemala and Honduras and Nicaragua… I never really formed a strong bond with Costa Rica. Perhaps it was because it was the most expensive and the most touristy of the countries I had been to so far on that trip, but that normally doesn't bother me. Sometimes there really is no explaining why certain people – and certain places – have chemistry. I would absolutely love to explore more of Costa Rica in the future, however, because I know that I could easily change my mind." It's true – I know that I absolutely cannot write off an entire country just because I didn't click with it right away, especially since I only spent a couple of weeks there. That would be close-minded and foolish. Interestingly, a lot of people agreed with me about not connecting with Costa Rica in the comments of that post, but I would still really like to go back there one day and travel through it much more extensively.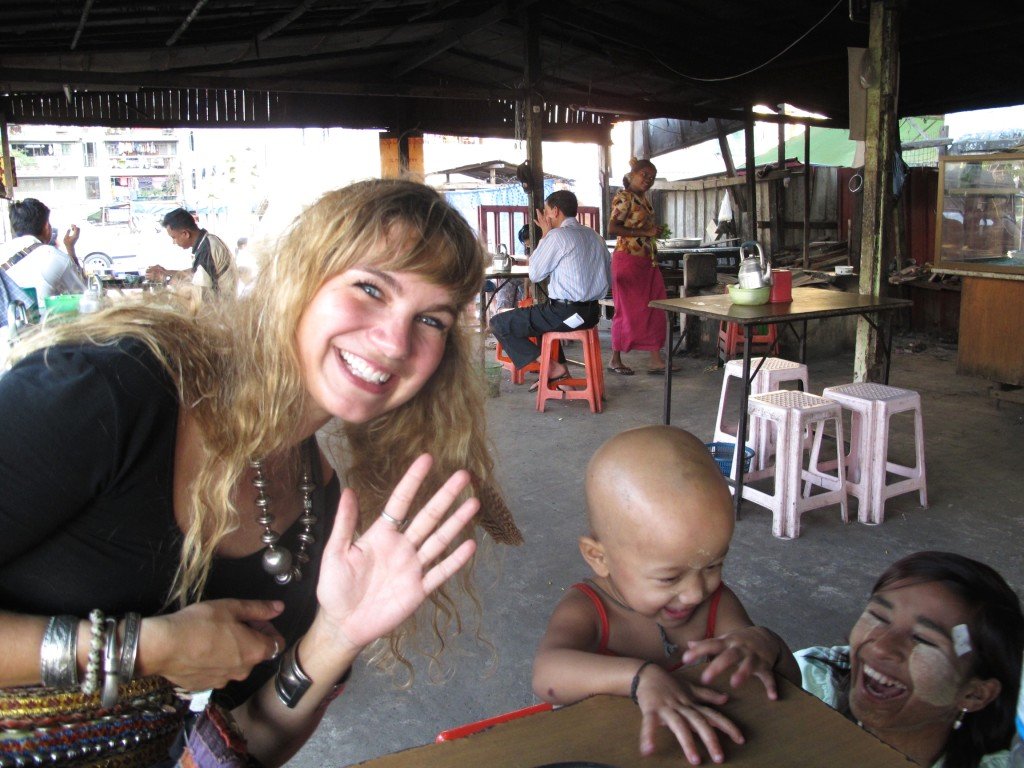 All smiles in Yangon, Myanmar
What about you? Are there places you'd like to give a second chance? Why?