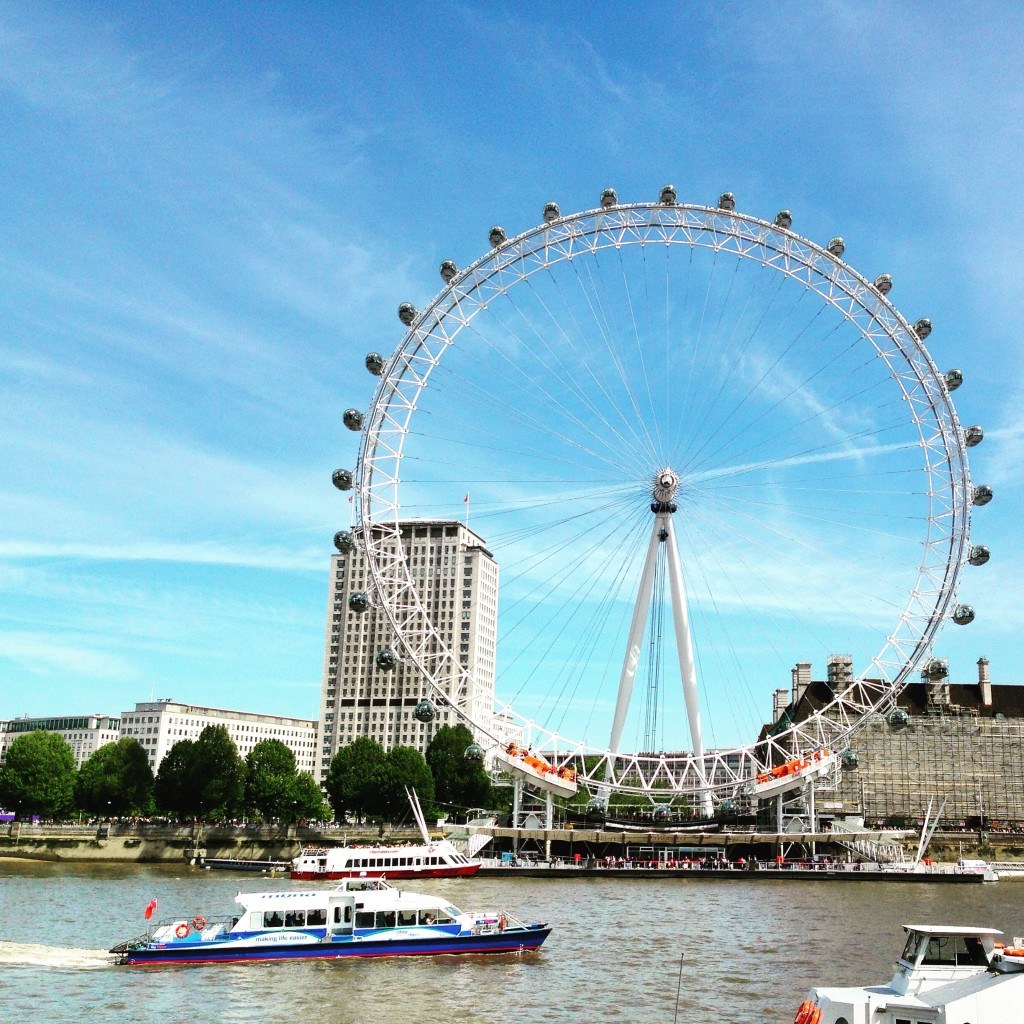 Only tourists ride the London Eye!! I'm just joking, it's actually really cool and I recommend it to tourists and Londoners alike. 
I was walking around Notting Hill the other day and was really overcome with how many tourists were in the area, at least compared to my little corner in the east end of the city. There were many crowds of people taking photos of the colourful houses and local pubs, and it got me thinking about tourists in London in general – I still play tourist a lot in London, despite having lived here for a couple of years. I thought about writing a post about cultural norms in the city, but that seemed a bit dull. I mean, how much more fun would it be to write an article that explained how to look like a tourist in London instead?
So, following up on that thought, I have created a guide for you so that you can figure out exactly how to act when you visit the Big Smoke as a tourist.*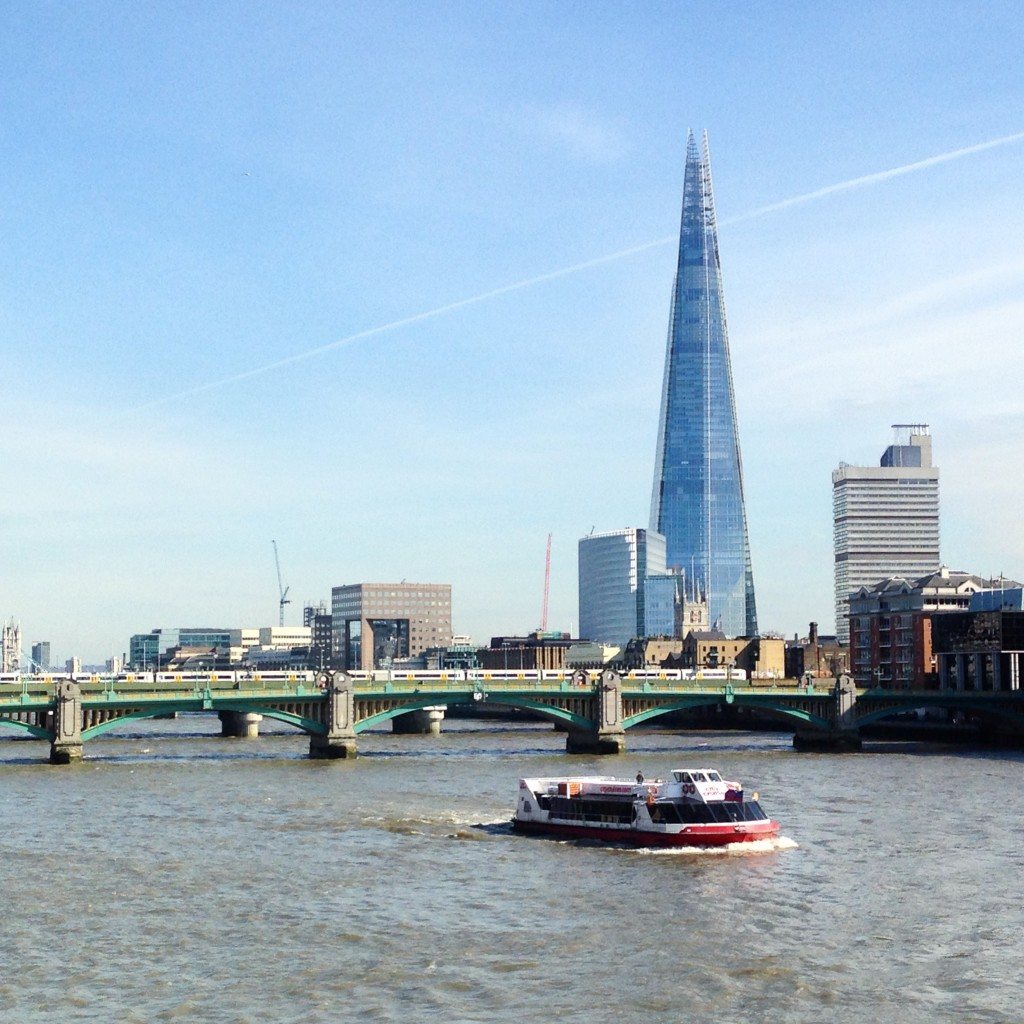 The Thames, pronounced with a very prominent "TH" sound
1. Walk very, very slowly on the sidewalk, er, pavement. Londoners are never in any rush, especially around Liverpool Street, Bank, The Strand, or any other financial district. Bonus points if your group takes up the entire pavement, making it impossible to pass you without stepping into the busy street.
2. Speak very loudly on the subway, er, tube (or any other form of transportation). Why do Londoners all speak in a whisper on the tube?! So bizarre. Also, making conversation with the people next to you is both welcomed and expected.
3. Stand on the left side of the escalator. Hell, stand wherever you want! Just because everyone else is standing on the right, doesn't mean you have to. It's a free country, after all!
4. When entering or exiting the turnstiles of the tube, make sure to leave your ticket or Oyster card in your pocket or wallet until the very last minute. Stand there and fumble for a while. Don't worry, everyone else behind you will be very, very patient and understanding. Similarly, stand directly in front of the entrance to the tube platform itself. Oh, and directly in front of the tube map, or in front of the ticket machines. These are all the best places to have a lengthy conversation with someone.
5. When you get to the exit of the tube, make sure to stop in the doorway and check your map or your phone, blocking the exit for anyone else. Again, Londoners and other tourists will completely understand. I mean, you're lost, of course standing in the exit is the best place to consult your map.
6. Don't worry about lining up, er, queuing. Seriously, don't worry about it. If you see someone glaring at you silently for jumping the queue, don't take it personally, they're probably just upset about something else.
7. Make sure to only visit Oxford Circus, Piccadilly Circus, Trafalgar Square, Westminster, and Portobello Market. Those are the best places in London, period. If you're feeling especially adventurous, head to Camden Market, but THAT'S IT. If you go to Buckingham Palace, you WILL see a member of the royal family, so make sure to push your way to the front of the gates. Also, the only acceptable London souvenir is a t-shirt that reads "Mind the Gap".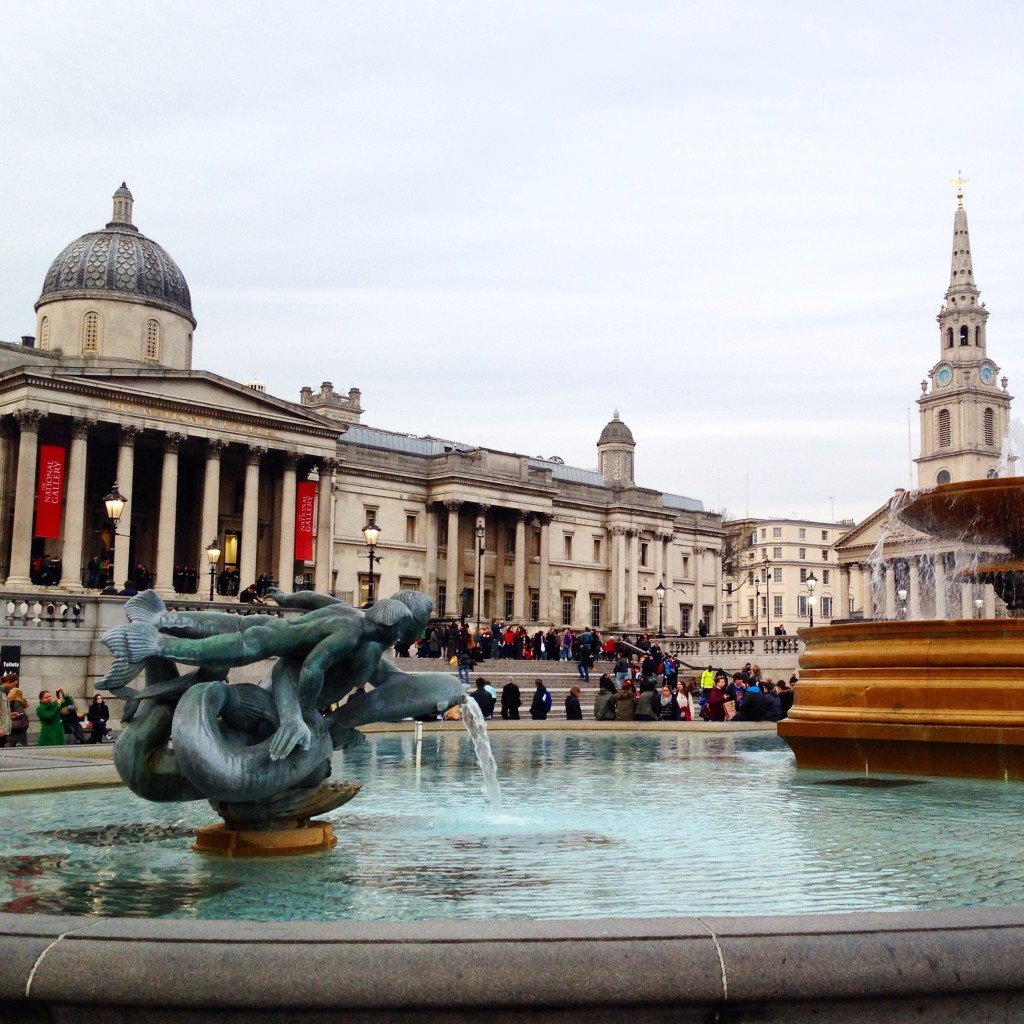 Trafalgar Square
8. Eat at only the finest chain restaurants, including Angus Steakhouse and T.G.I. Friday's. They are tried and true. English food is horrible anyway, everybody knows that.
9. Make sure to carry a big backpack full of travel gear wherever you go. Be completely unaware of it when you walk, making sure to bump into as many people as possible. Canadians, if you don't stitch a flag on your backpack then I WILL think you're American, despite being a Canadian myself.
10. When you cross the street, look left, then right, then left again. Or just left. Ignore the signs at your feet telling you which way to look, they're irrelevant.
11. Make sure to get a photo crossing Abbey Road. Bonus points if you hold up traffic for at least a solid minute. You have to get the perfect shot, after all!
12. Be sure to speak up when you hear people talking about football… go Winnipeg Blue Bombers, amirite? Oh yeah, and if you meet an Arsenal fan, tell her that you love the Spurs. LOVE them.
13. Do not leave without a photo of London Bridge. Obviously. It's so pretty.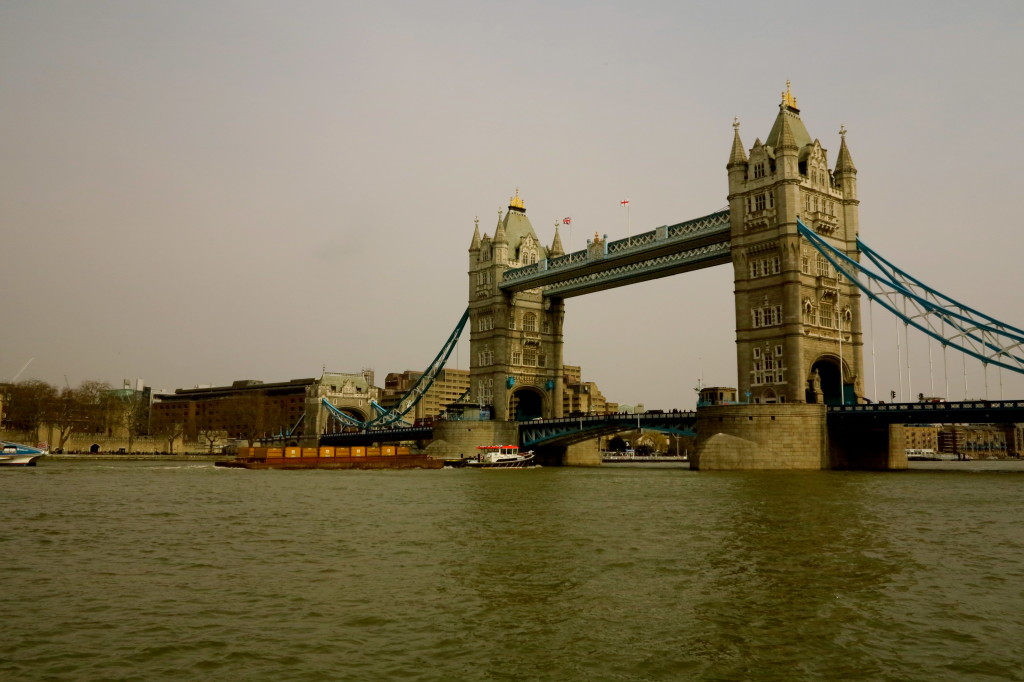 London Bridge. That's totally London Bridge and NOT Tower Bridge.
14. Don't worry about manners. British people don't care about manners or being polite. If someone holds a door for you, don't thank him, just walk right through like you're the Queen of England herself. Don't worry, the man who held the door isn't silently fuming at you, he's just got the hump (meaning he's annoyed because he thinks you did something wrong, but you clearly didn't).
15. Laugh really loudly whenever anyone says the following: he's just got the hump, bangers and mash, spotted dick, Cockfosters, Shepherd's Bush, Tooting Bec, or anything else that is even vaguely vulgar. Because come on, they do sound kinda funny.
16. Go up to a local and ask where Leicester Square is. It is pronounced Lye-sess-ter. I mean, Ley-ches-ter.
17. Whenever you can't understand someone, say, very loudly, "What?" and then, "Speak English." Everyone's cool with this, don't worry.
18. Tell your host that she doesn't know how to make tea the proper way. It's a very specific procedure, after all, and English people don't know the first thing about it.
19. Also tell your host, loudly, that you love her pants. Trust me on this. When I first moved to the UK (the first time, in 2008) I declared to a roomful of people, "I always wear skirts, I never wear pants." You could hear a pin drop, everyone was so taken with me.
20. Speak to everyone with a very loud Austin Powers accent. Every single British person thinks it's hilarious when you go up to them and say, "Do I make you horny, baby?" Always mock and mimic the various British accents, it will really endear you to the people.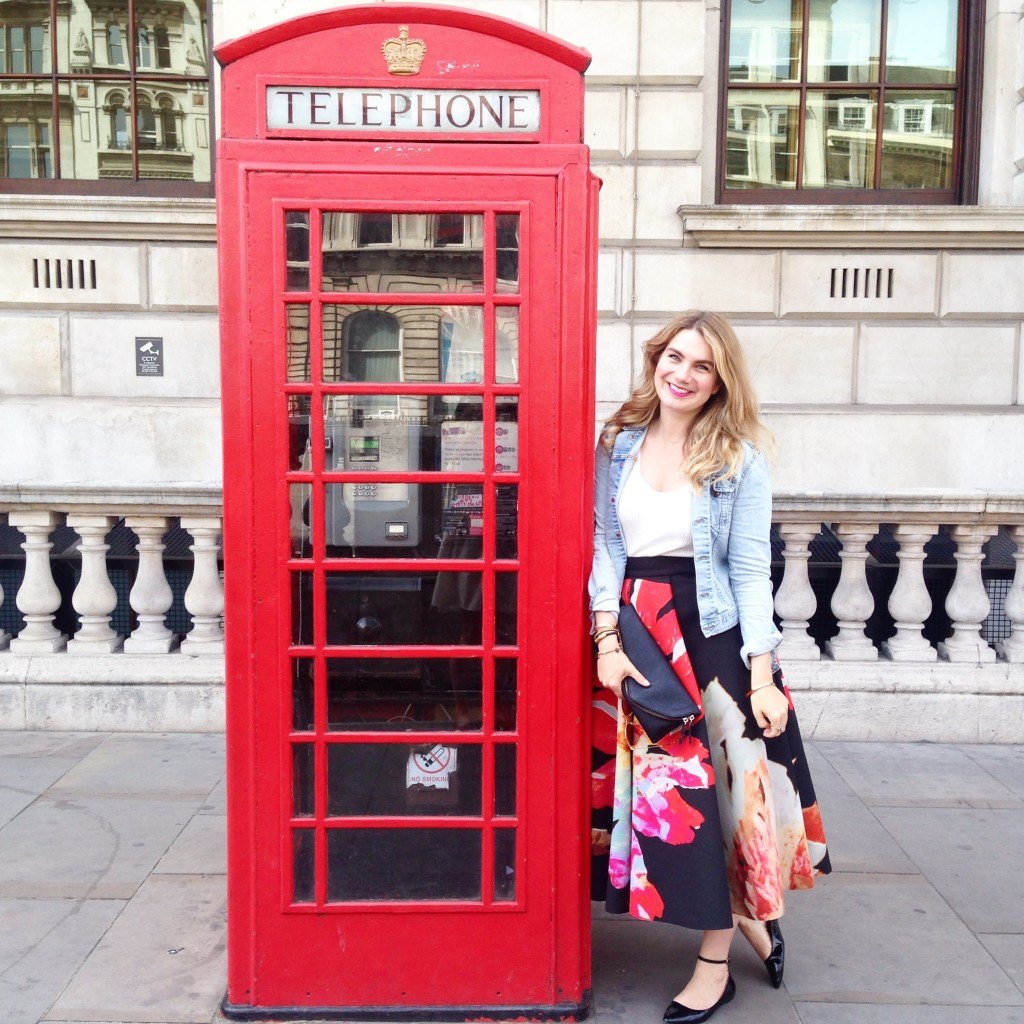 Another bloody tourist!!! I mean, look guys, I really do live in London. 
21. Get a photo of yourself in front of a red telephone box, or else nobody will believe you actually went to London. No, really. They won't believe you. You'll need multiple angles, too: beside the phone box, in the phone box, opening the door to the phone box, opening the door to the phone box and reaching for the phone, talking on the phone, talking on the phone and realising it doesn't actually work, wondering why the phone is so sticky, wondering why the phone box smells so distinctly of urine, and so on.
In all seriousness… as long as you're polite, almost all Londoners are very accepting and welcoming of tourists. I believe there is absolutely nothing wrong with being a tourist so long as you respect the country you're in, and that means ethically, environmentally, and culturally. We can all make mistakes when we go to a new place for the first time no matter how much research we've done (I've made at least half of these mistakes in London before) and I guarantee there are a quite a few born-and-bred Londoners who do a lot of the things on this list, too. The beauty of travelling somewhere new is learning all about that place's customs and – so long as it's not something you morally disagree with – trying to adapt to them.
London is one of the greatest cities in the world, so how could anyone fault the tourists who want to see it? It has some of the best galleries, landmarks, restaurants, and nightlife around, so strap on that fanny pack, er, I mean, bum bag, and come see what all the fuss is about. Oh, and try to do the exact opposite of most of what I've said here. Except laughing at Tooting Bec. C'mon!! That is funny.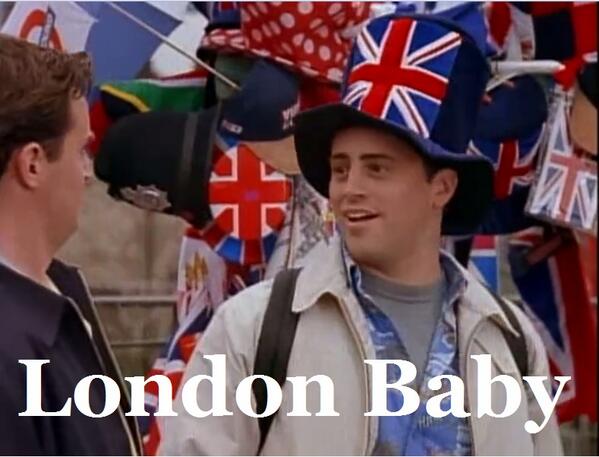 *Yes, this post is meant to be a parody of London/tourist stereotypes, just in case it went right over that top hat with the Union Jack on it you're wearing.
If you're not from/if you don't live in London, have you ever been here? Were there any customs that surprised you? If you are a Londoner, what else would you add to this list?