The other evening, returning from a visit to Leeds to visit my good friend Tom, I stood in the pouring rain and looked around. I didn't know where I was – the exit I had taken from the bus station was unfamiliar. I was cold, and tired, and the grapes I had bought to snack on during the journey had spilled and crushed in my bag. A taxi splashed by, covering my boots and legs with water. On any other day, I might have been very frustrated with this entire situation. I might have cursed (silently or out loud, it would depend on my mood). I might have huffed and puffed. Instead, I stood there with a grin, laughing at the series of events that could only be described as Murphy's Law.
The thing is, nothing really phases you when you're in love.
And in love I am, absolutely head-over-heels, over-the-top, twirling-in-the-streets kind of love. And who, or what, is so deserving of this adoration?
London, of course.
Some people hate London, and I understand why. There's always a problem with the trains, it drizzles all the time, it's expensive, the people can be brusque, the city life can be far too fast-paced. I can think about giving all of it up and moving to an island paradise somewhere, happy to live as a dive instructor/coconut collector. I can think about it, sure, but I've realized something very shocking: I'd rather be here. This is the first time in many, many years that the thought of permanency and settling down doesn't scare me, not even a bit. I am excited to continue to travel monthly, but I'm just as excited to call this city my home.
So why do I love London? Well, after a few months in the spring and now, after a month of officially living here, these are the reasons why. And yes, I'm wearing rose-coloured glasses, but perhaps you'll agree.
1. The sheer volume of things to do. Every single day, if I wanted to, I could do something new in London. Be it a gallery, a music event, a food festival, a garden, a walking tour…I could fill my days with culture, history, adventure, and art. In a city so diverse and so big, there's never a shortage of things going on. This week, for example, I've already visited two galleries, have a walking tour planned, and am visiting three markets.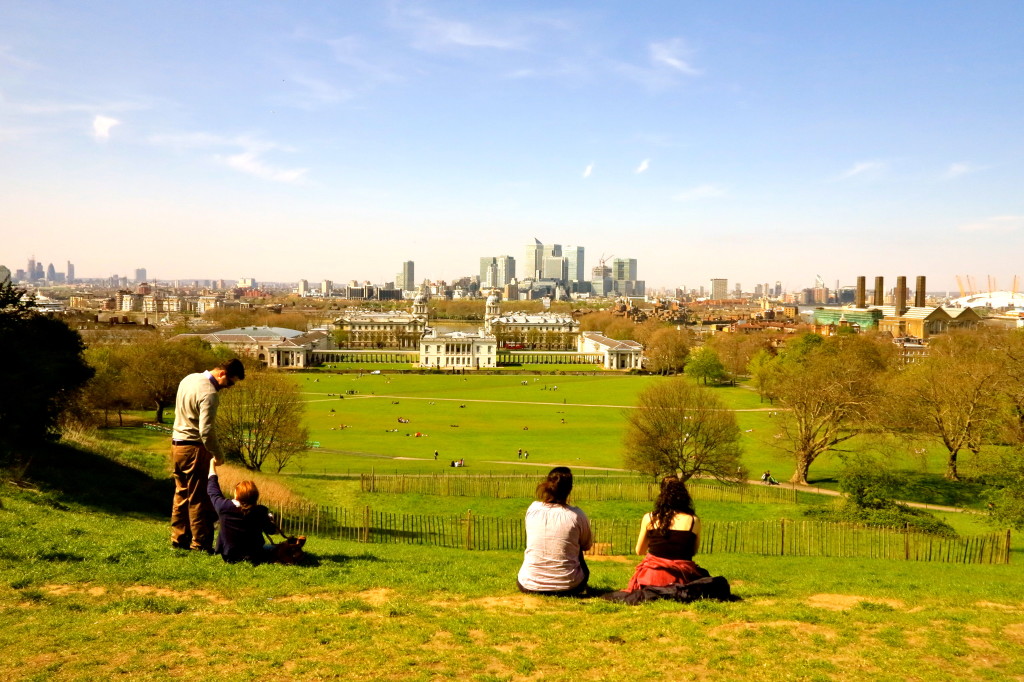 A day spent in Greenwich 
2. Speaking of galleries…they're free. This is perhaps one of my very favourite things about London. With museums and galleries like the V&A, the British Museum, the Tate Modern, the Photographers' Gallery, and so on, all free, there is no excuse for spending a few hours a month wandering through one of them. I personally love that, on Friday nights at the NPG, there is live music.
3. The fashion. I've spent a bit of time on this blog and on other blogs talking about my travel wardrobe, so it's no surprise that I love fashion, particularly when it's used as an expression of self. Whether it's the expensive styles of Sloane Square (not really my thing, but I can still appreciate it) or the vintage vibes of Brick Lane, I absolutely love the care and the attention to detail that people put into their wardrobes in London and how it represents who they are. Much like appreciating a piece of art or a classic car, people-watching here is phenomenal.
4. The restaurants. One of the complaints or myths I hear the most about London and about England in general is that food isn't very good. Sure, I can only stomach fish and chips or bangers and mash at the pub once in a while, but this is in no way fully representative of what London has to offer. Again, as it is such a diverse city, there is literally every single type of food you can imagine just waiting to be found and consumed. I've already eaten Turkish falafel, Chinese dim sum, Ethiopian wat, American barbecue, Jewish bagels, Japanese sushi, Indian curry, and yes, ok, a bit of fish and chips and bangers and mash. I have zero complaints – the options are endless.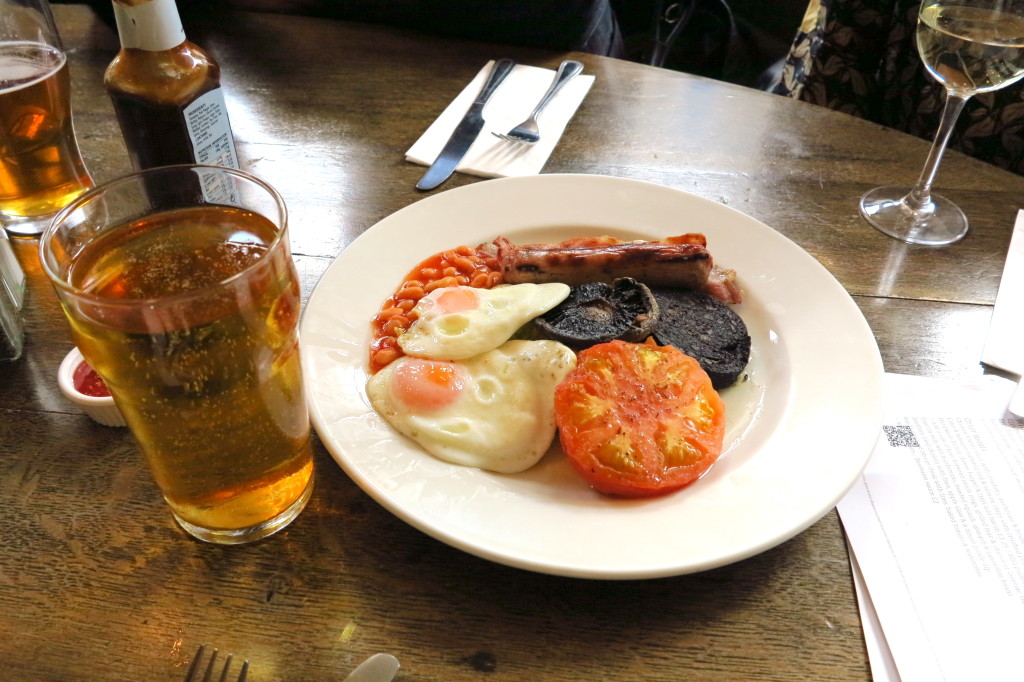 Typical English Breakfast…and a cider
5. The markets. It seems as though every weekend there's a new market to explore, but my personal favourites are the Borough market, the Broadway market, and the Columbia Road flower market. As I live in the East End, I'll be frequenting the latter two a lot to pick up fresh produce, flowers, and whatever else I fancy. There is no shortage of locally-grown and manufactured products for purchase, and I love that. It's so much nicer (and much better for the community) to shop this way. Don't even get me started on all of the antique markets, jewellery markets, vintage clothing markets…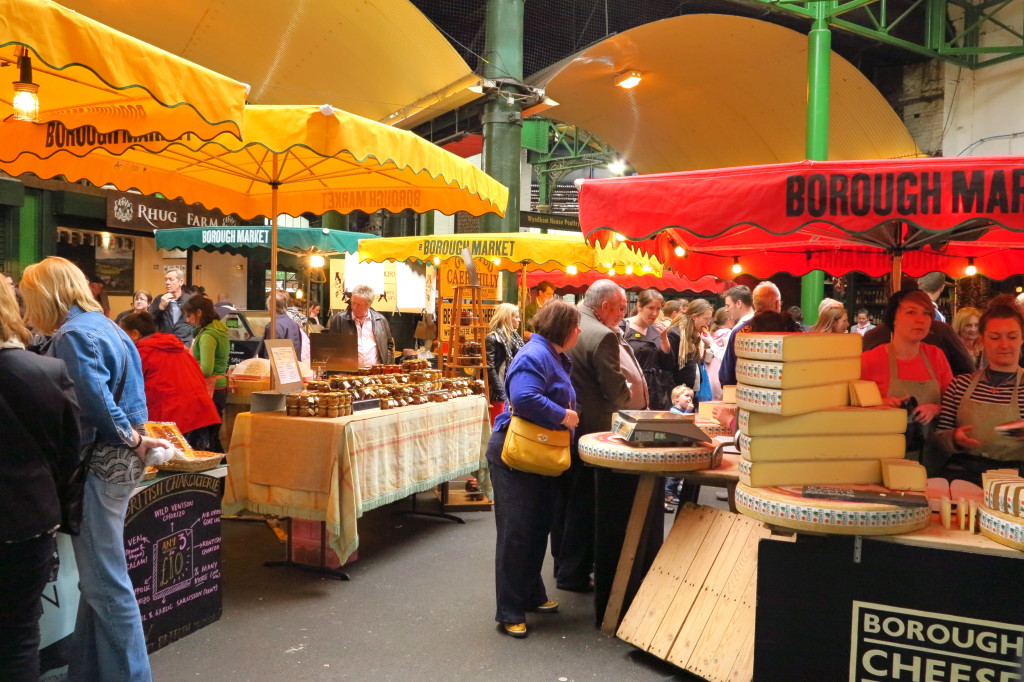 Borough Market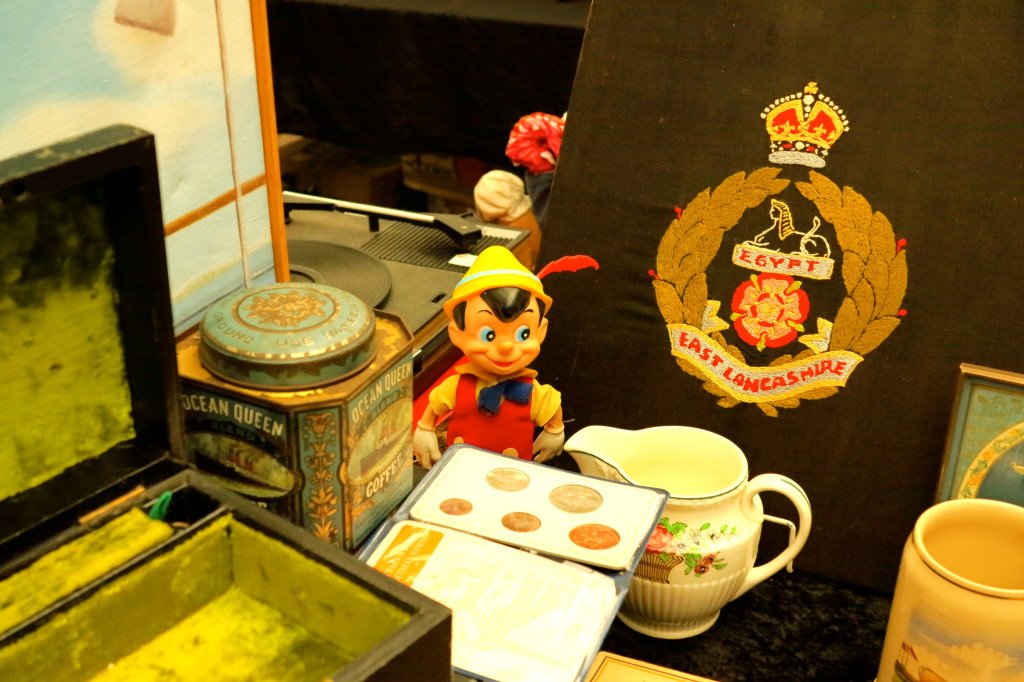 Antique market in Greenwich
6. The ridiculously good-looking people. I don't know if my infatuation has clouded my judgement, but I am honestly overwhelmed with how many attractive people there are here. My head is constantly swivelling left and right to check out all the beautiful women and men, of all colours, shapes, and sizes. Basically, I am this guy, all of the time. Yes, I'm a creep.
7. The proximity to other places. Though this is a post about how much love London deserves, it is also worth mentioning that it is incredibly easy to get to other places from London. In less than one month I've already visited Henley (less than an hour away), Windsor (less than an hour away), and Leeds (2.5 hours by train or 4.5 hours by bus). I've also flown to Berlin (less than two hours) and have a trip to Dublin coming up (an hour's flight). While I'm so happy to call this city home, I also need to satiate my ever-nagging wanderlust, and London makes it very easy to do so.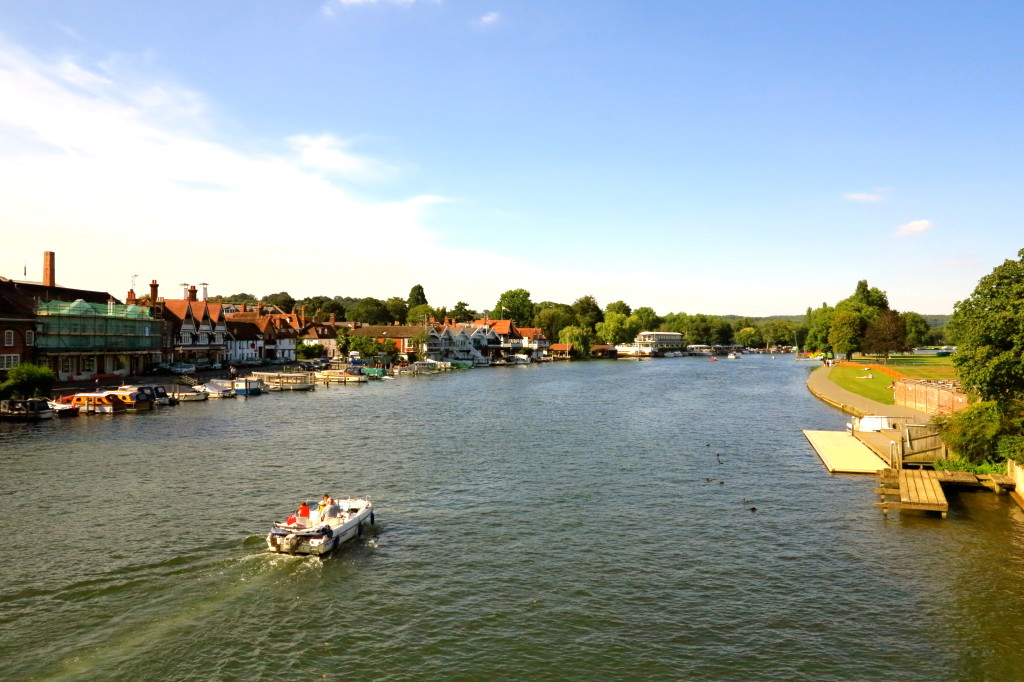 Henley, England
8. The politeness of the people. Some of you may be shaking your head in disagreement, but I have had nothing but positive experiences from people in London. From school kids to bus drivers, servers to strangers in the street, everyone has been helpful and kind. As a Canadian, I'm used to the 'sorry's that people say when accidentally bumping in to one another, and I'm happy to see it used here, too. Of course I've seen the irate businessman mumbling under his breath about the tourist standing on the left of the escalator, or the rude bartender who rolled her eyes when I asked for another lime slice, but I always chalk that up to the person having a bad day, or well, just being a bit of a jerk. It's not going to sully my overall experiences with the people of London, which have all been fantastic.
9. The…Englishness of it all. "Wow, great observation Brenna," you may say, you know, since I'm writing about London, England. I just can't help it. The bobbies on horses, the use of the word "love", the parapets, the tea (the tea!), I just can't get enough of it. I've always known that I would live in London one day, and so far it has fulfilled all of my expectations.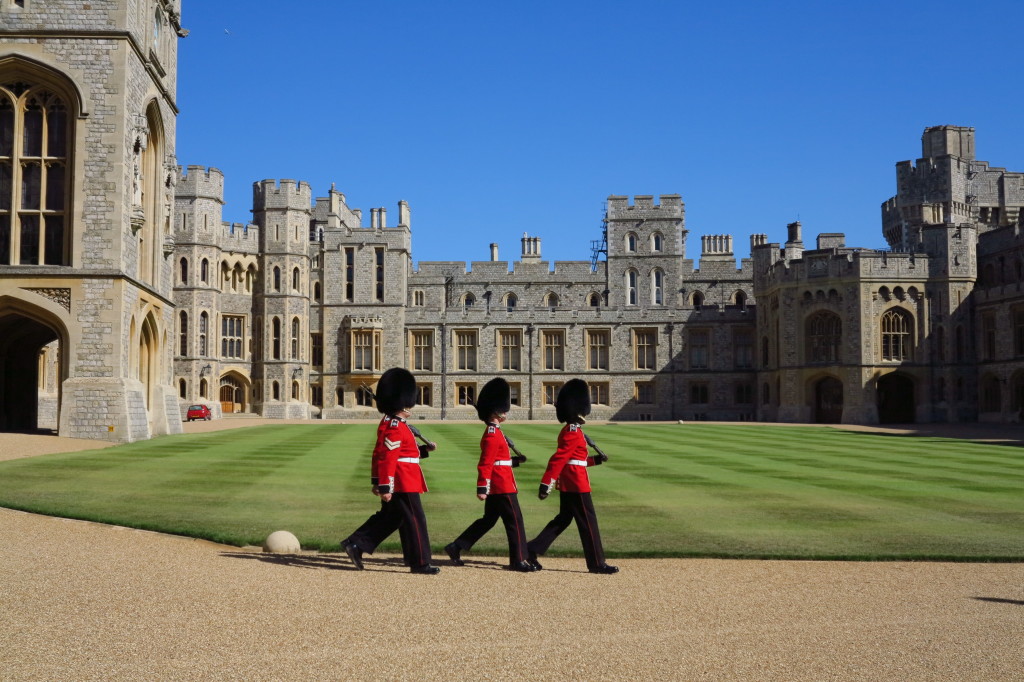 Windsor, England
10. All of my friends live here. OK, so not all, but a huge portion of them do. And the ones who don't live here plan to visit, because London is such a hub and is fairly easy to get to from anywhere in the world. More than Toronto, more than Osaka, even more than my hometown of Winnipeg: I know more people in London than in any other city in the world. From India to Panama, Brazil to Germany, Canada to Thailand, I've met people from all over the world who have made London their home, too.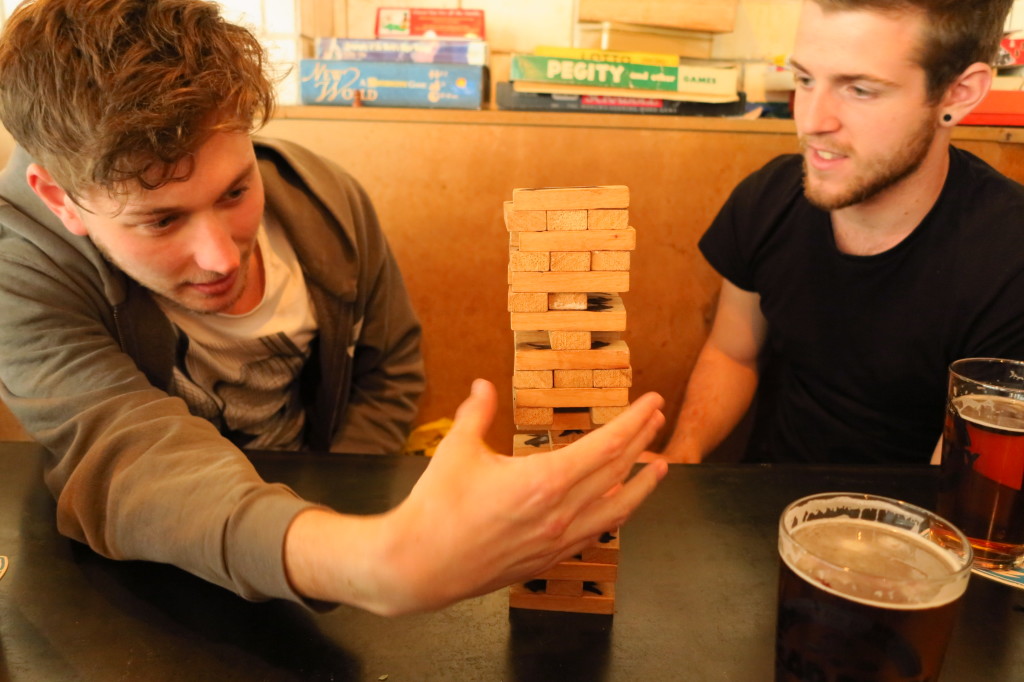 Aidy and Henry (both from England, I met them both in Thailand)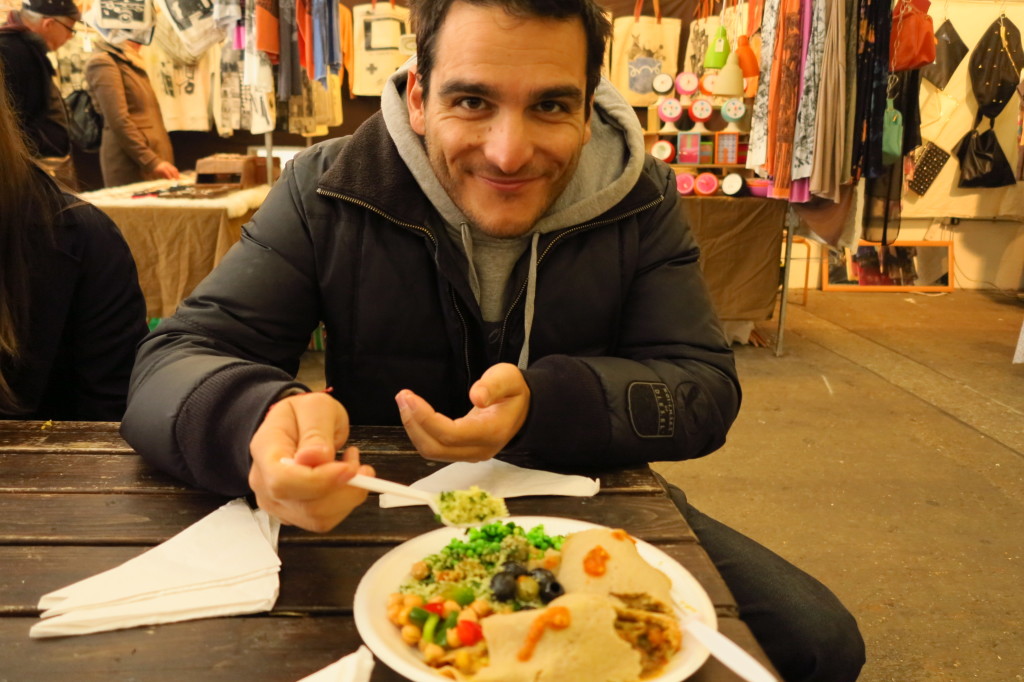 Mark, an Australian I met in Peru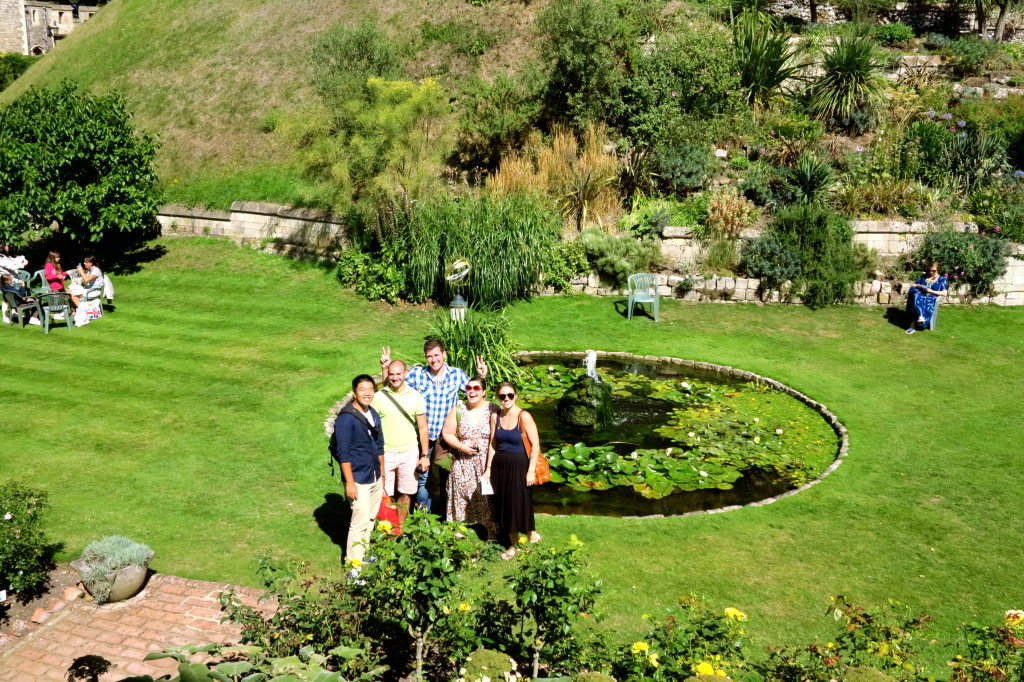 One half of the Travel Lads, all of whom I met in London recently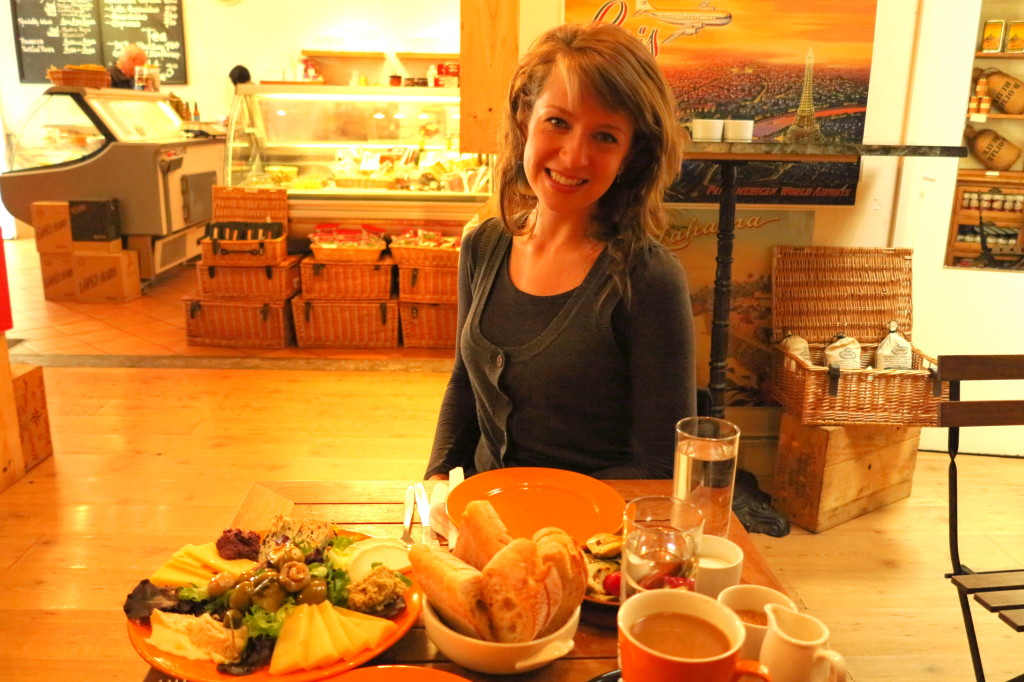 Ali, from London, whom I met in Japan
These are just a few reasons I love London right now. I am well-aware that I have a new-home giddiness that will eventually rub off, but I know that I will never become entirely jaded, that this feeling of elation at finally making this my home will never really go away. I may grumble about the weather, or glare at someone for standing on the left, but I will never, ever, take it for granted that this fabulous city is my home.
Yes, even if I do occasionally blow my nose and black comes out.