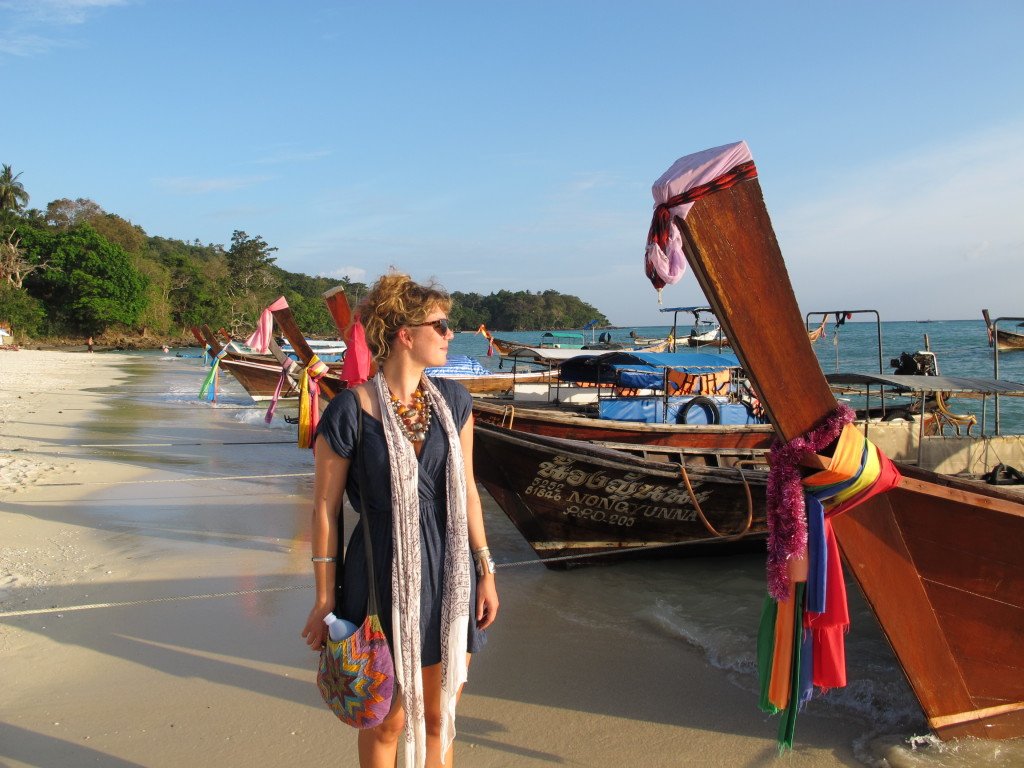 It would be impossible to think that one could love every single place in the entire world. Although I frequently claim to, and usually only write about the places I really do recommend and love, there are a whole lot of places that just didn't really do it for me.
The thing is, I could never say that I hated a place, nor could I say I'll never go back. It's just not my style. In the same manner that I've never really had a bad date (interesting dates, definitely, and funny dates, but never a really godawful one), I like to think that I'm generally pretty easy-going and can make the best of a bad situation. But, just as I politely sipped my pint of beer on those mediocre dates, realising I would rather be at home watching Better Call Saul, there are a few places I've been to that I realised I'd rather move on (or go back to my room to watch Better Call Saul). I completely recognise that, in a lot of these situations, I was lonely or sick or in a weird place in my life or I just didn't meet the right people – my so-so destination might be your favourite place in the world. I am also in no way not recommending these places, just acknowledging that I haven't had the best time in every place I've ever been, contrary to what this blog might promote. So, in no particular order, here are a few of the places I didn't love.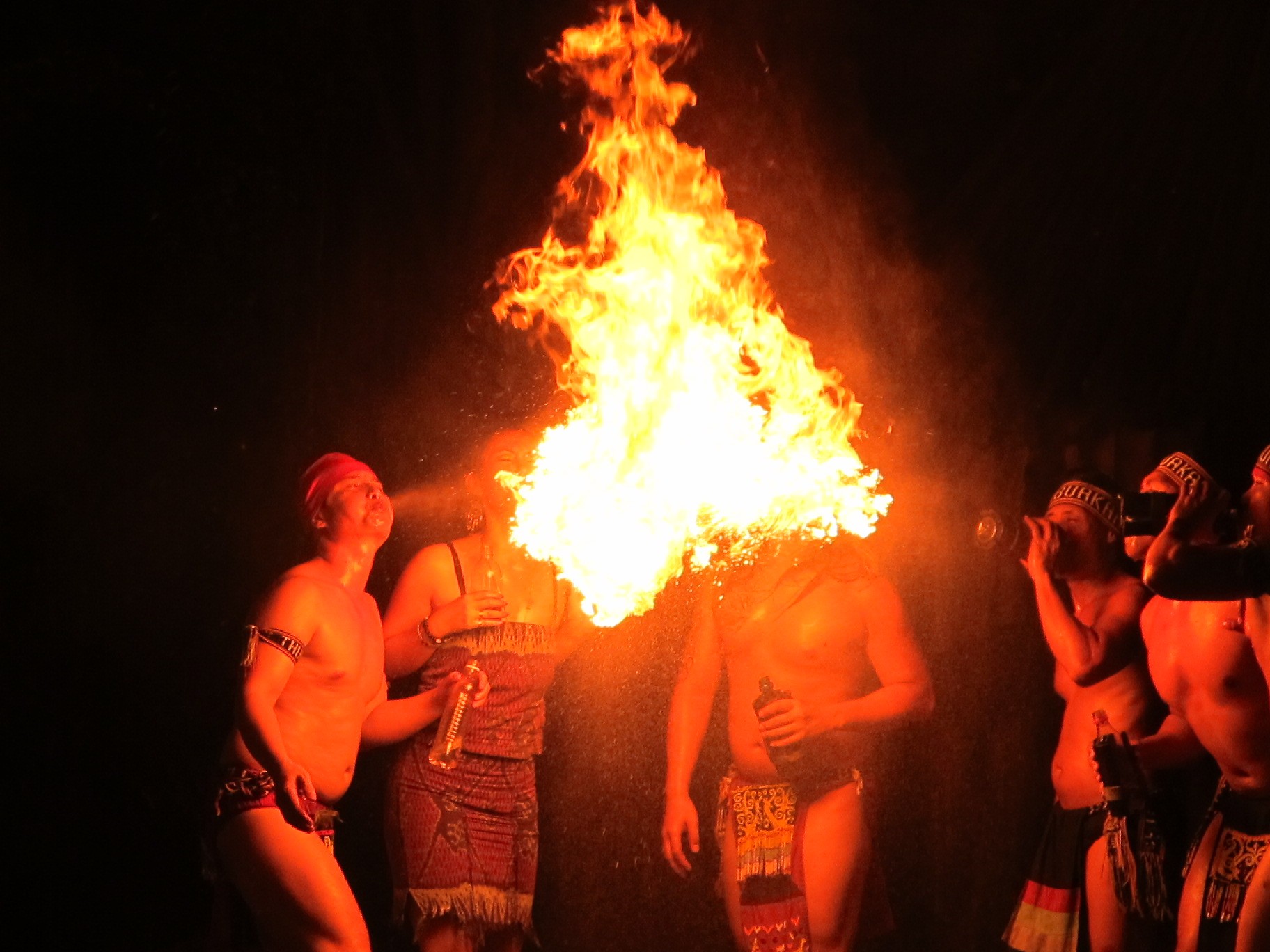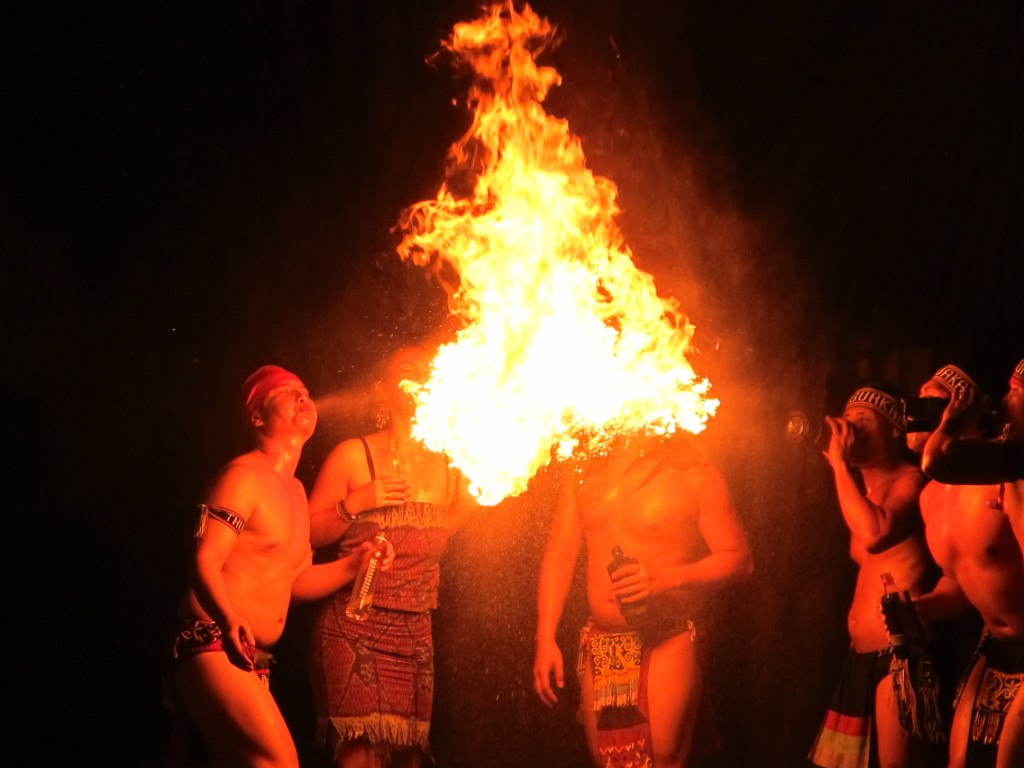 Singapore (even though the fire show at the Night Safari was pretty damn cool)
1. Singapore, Singapore. I thought I may as well start off with a controversial one. I have heard from oodles of people that Singapore is one of their favourite cities, and I can totally see why. It is such an amazing blend of cultures, full of great food and interesting architecture. For whatever reason, however, I just didn't click with it. I was hot all the time, tired after travelling through Southeast Asia and the Subcontinent for almost seven months, and I got bedbugs. I also didn't really connect with any other travellers there, so I did most of my sightseeing and restaurant-hopping alone. I would love to return in order to see it with fresh eyes, because I imagine I would actually really enjoy it if I was in the right mind-frame. It all goes to show that so often the reasons we do or don't like a place are completely circumstantial.
Koh Phi Phi, Thailand
2. Koh Phi Phi, Thailand. I know, I know, what is wrong with me?! A beautiful island in Thailand with turquoise water and soft white sand and I didn't fall immediately in love?? I don't really know how to explain this one. I just didn't have that great of a time there. While the beaches were indeed beautiful, I was with a strange group of people who all knew each other well and would invite me out but then ignore me and/or tease me for being Canadian (yes, you know exactly where they were from). I'm a strong believer that the people make the place, and this was a classic case of not meeting the right ones to hang out with. While I'm totally fine being on my own, I do find it more difficult on an island like this one, where there is a definite party vibe. I wanted to party and drink and socialise, but something just wasn't clicking, and I didn't end up meeting anyone I liked very much. That happens from time to time, and I accept it. I also accept that this means that I will have to return to the island and try it again. While I loved many other Thai islands – Koh Lanta and Koh Tao instantly spring to mind – I didn't fall head over heels for Koh Phi Phi.
3. Lloret de Mar, Spain. I hesitated putting this one on the list, as I was just there for TBEX Europe 2015, a large travel blogging conference. The people at TBEX and the tourist board for Costa Brava did so much to entertain us and I was constantly wowed by their pride in Catalan and Spanish culture (the opening night party was particularly wonderful). The conference was held in the resort town of Lloret de Mar on the coast of Spain, just north of Barcelona, and it was… not my kind of town. Although it was on the beach, which I normally love, a lot of the city was clearly set up to be a party place and catered to people who wanted a cheap holiday for a few days. Think clubs pulsing with teenagers, gaggles of bachelorette parties, and pubs advertising cheap English food and happy hours. Hey, to each their own, but it's not the sort of place I personally enjoy spending a lot of time (in any country, including my current home country). The surrounding areas in Costa Brava looked absolutely stunning, and I heard many rave reviews of the rest of the region, but I didn't meet many travel bloggers who vowed to return to Lloret de Mar.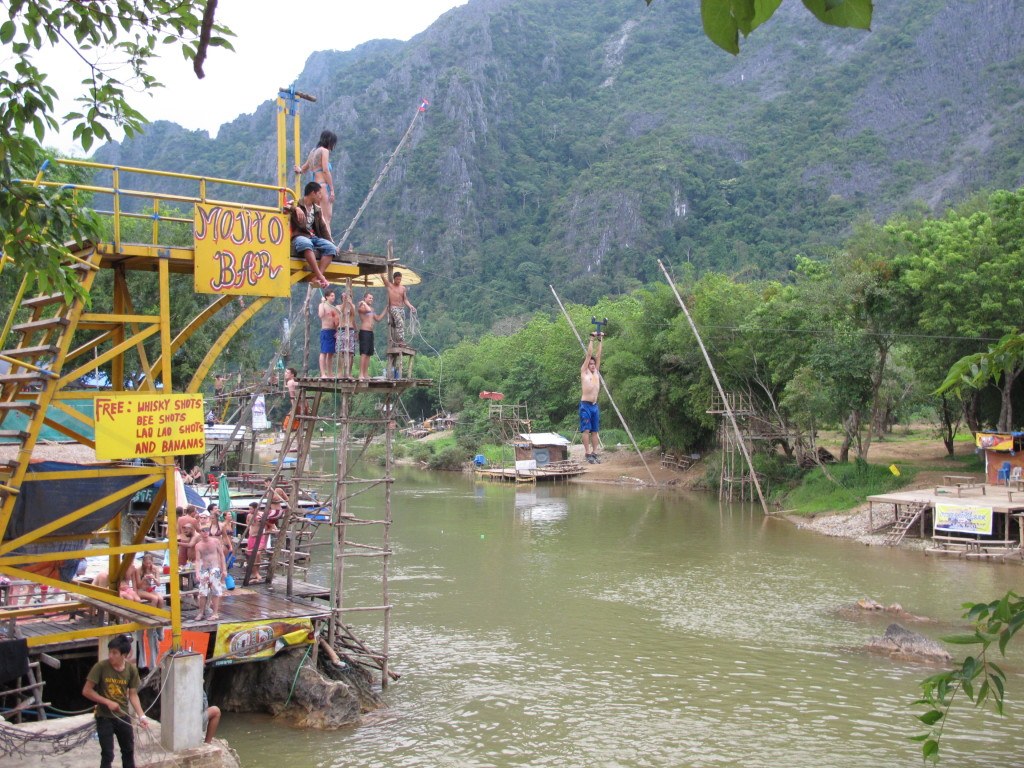 Vang Vieng, Laos
4. Vang Vieng, Laos. I actually have no idea what the state of Vang Vieng is right now. When I visited in 2011, however, it seemed to be at its peak… or, some might say, at its lowest depth. Known for many years as a party place in central Laos, my friend and I decided to spend exactly twenty-four hours there while travelling from Luang Prabang to Vientiane. When we visited, you could rent an inner tube for the day and float down the river, stopping at bars for beer or mushroom shakes. A series of diving boards and rope swings were set up around the river, too, and wooden docks heaved with half-naked partiers too drunk to remember their own names. Dozens of tourists died here in its heyday, drowned or drugged or victims of the rocks that seemed to appear out of nowhere. What was once a beautiful little town situated in an oasis of green hills had been turned into a bit of a freak show. It was hard to find a restaurant that didn't serve only pizza, or that didn't play an endless loop of Friends on TV. It was not for me. I do not want to sound like a party-pooper, because I really do love to party (see Exhibit A, Exhibit B, and Exhibit C), but Vang Vieng just had a creepy, dirty vibe to me that I personally did not enjoy. I spent the day exploring some caves and waterfalls instead, and left immediately. It was a beautiful place, and I'm sure many have had a great time, but I was not a fan.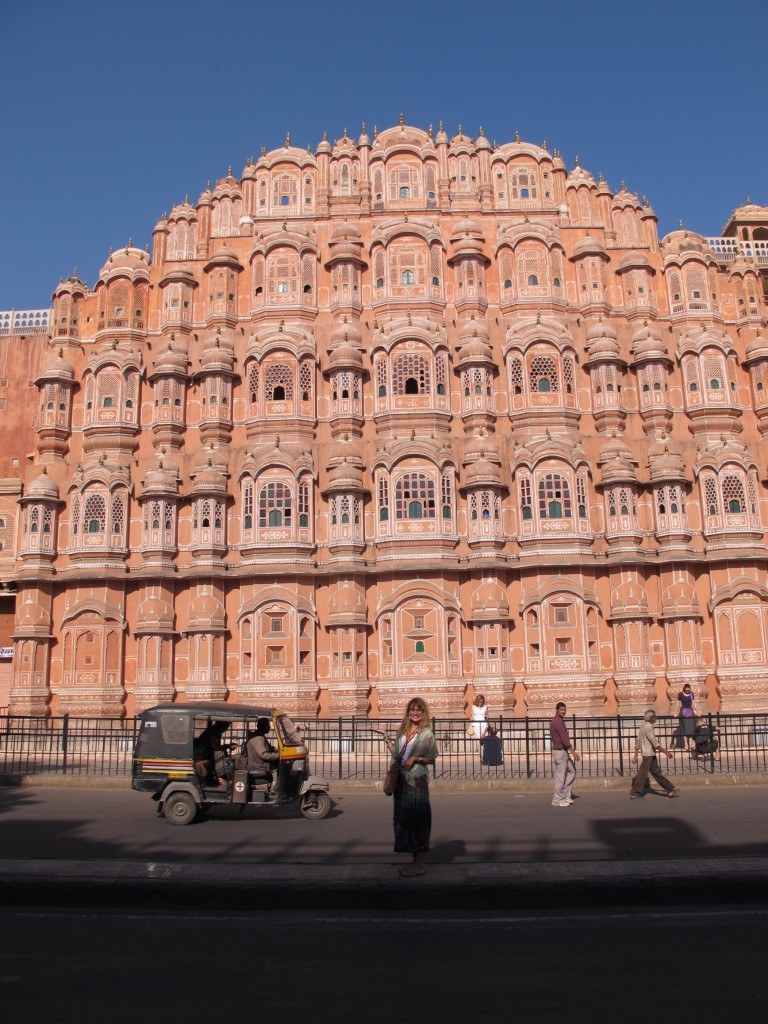 Jaipur, India
5. Jaipur, India. If you've followed this blog long enough and/or follow me on social media (especially Instagram), you know that I love India. It's one of my favourite countries, and a month there was nowhere near enough time for me to see what I wanted to see. I travelled mostly through Rajasthan, visiting New Delhi, Jaisalmer, Jodhpur, Jaipur, Pushkar, Udaipur, Agra, Varanasi, and Amritsar in that time. I can honestly say I connected with every city on some level, and have magical memories from each of them. Well, almost. I just remember not really clicking with Jaipur. Who knows why? Maybe I was feeling a bit sick, or was tired, or the traffic was especially bad that day. I just didn't feel as strong a connection to Jaipur as I did to the other cities I saw. I'm sure I could if I visited again, which is why I try to never say that I would never return to a place.
6. Cairo, Egypt. I was so excited to go to Egypt, mainly to see the pyramids at Giza and float down the Nile. I arrived in Cairo directly from Marrakesh, a city I've been to a few times and really love, and I was instantly disheartened by Cairo. The main reason? I did not feel safe there, not even in the day. While it was cool to see The Egyptian Museum (even though it was completely run-down when I saw it in 2008) and the pyramids (even though I didn't realise that they were surrounded by fast food restaurants until I got there), I was harassed so much that I didn't even want to leave the hotel. In marketplaces, in restaurants, even in taxi cabs, I was questioned and leered at and groped. One storekeeper actually pulled me into his shop and locked the door behind him – it was terrifying. I was appropriately dressed and didn't go out at night, but I hated the attention I got. I would like to go back to Egypt – I also visited Alexandria and didn't experience quite the same level of harassment – but I would like to go with a group or (and here's where the feminist inside me weeps) with a man.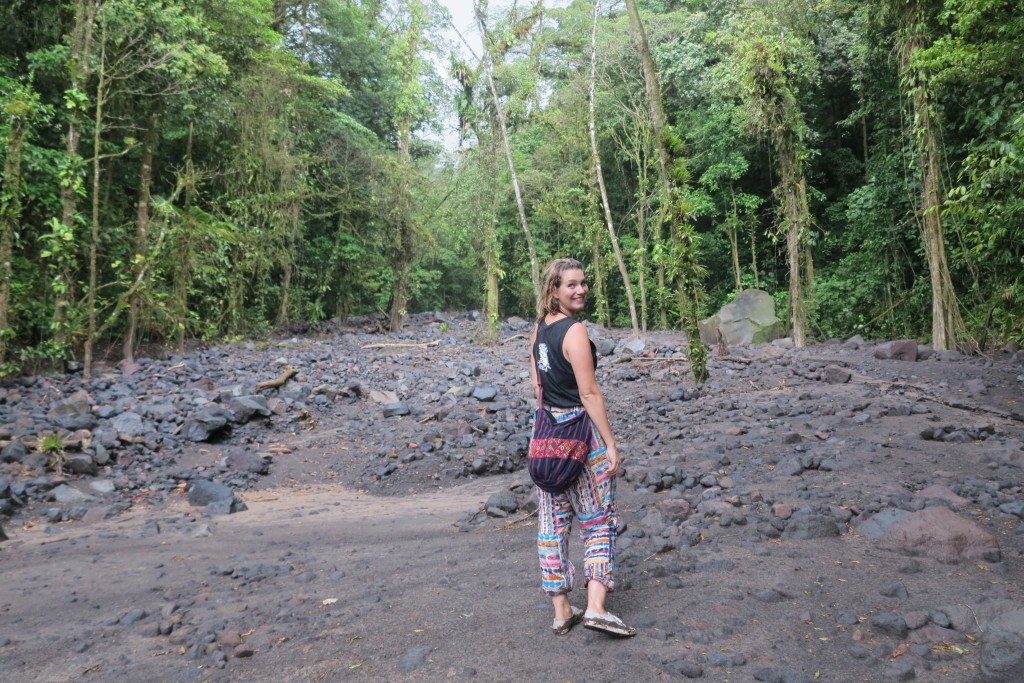 Jungle trekking in Costa Rica
7. Costa Rica. HEAR ME OUT, OKAY? It is kind of weird to put an entire country on the list, but I have to admit that of all the countries I visited in Central America (all of them except El Salvador), Costa Rica was the one I didn't feel much of a connection with. To be fair, I only spent about two weeks there, and my experiences were limited to three regions: near Liberia (in the north), in central Monteverde/Santa Elena, and in Cahuita (on the Caribbean coast). Don't get me wrong, I liked Costa Rica very much. It was beautiful and lush, and I had a lot of fun zip-lining and spotting wild animals and trekking through jungles. Compared to how much I loved Guatemala and Honduras and Nicaragua, however, I never really formed a strong bond with Costa Rica. Perhaps it was because it was the most expensive and the most touristy of the countries I had been to so far on that trip, but that normally doesn't bother me. Sometimes there really is no explaining why certain people – and certain places – have chemistry. I would absolutely love to explore more of Costa Rica in the future, however, because I know that I could easily change my mind.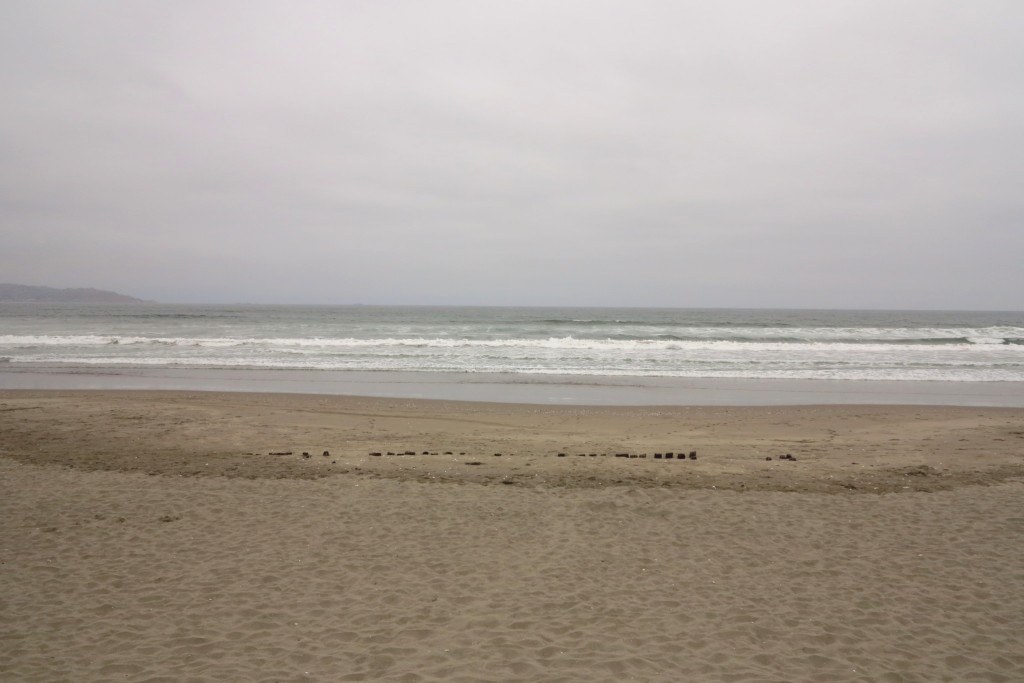 The beach in La Serena, Chile
8. La Serena, Chile. I hate to say this, but I do not have one good memory of La Serena. Apparently it is beautiful at the right time of year, but when I was there, in November of 2012, it was cold and windy and empty. I did not meet any other travellers save a friendly Australian couple I hung out with once. I took exactly five photos, this one of the beach being included. I walked around aimlessly for a couple of days and then gave up and went straight to Santiago. But yes! Of course I would go back, because I'm sure it is absolutely gorgeous on a sunny day, when the promenade is filled with puppies and laughter and people eating ice cream*.
I think it goes to show that, as mentioned, why we do or don't like a place is often circumstantial. I would love to return to all of these places and see how my second visit compares to the first.
Which places in the world have you not particularly clicked with? Why?
*please don't send me hate mail, this is just my personal experience