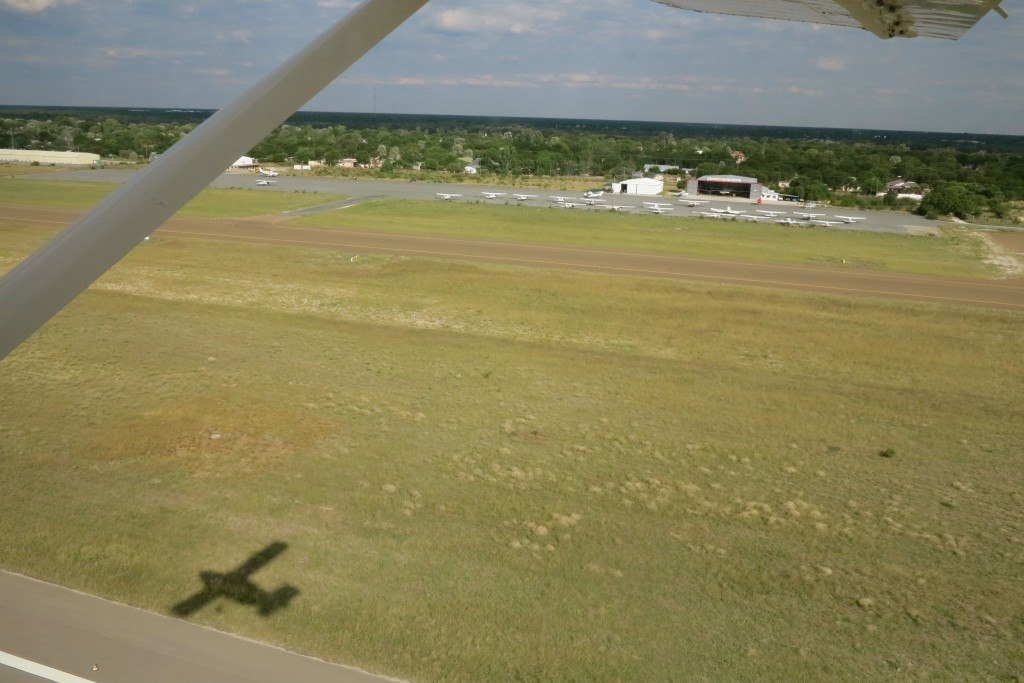 Leaving the tiny airport of Maun, Botswana
I didn't really know what to expect when I flew to southern Africa last year. I knew I wanted to see an African elephant to celebrate my thirtieth birthday, and that was about it. Everything else seemed like a bonus.
After a week of partying and sightseeing in Cape Town, I joined a tour group in Johannesburg. From there, we would leave South Africa behind and cross into Botswana for an overland trip that would last eight days. I had no preconceptions of Botswana before I got there, not one image in my mind or a story I expected to unfold. Although I knew we'd be exploring and then camping in the Okavango Delta, I had never even heard of the area until I started researching my trip.
The days were hot and arid, and most of what we had seen by the time we got to the delta was through dust-covered bus windows. Botswana looked flat and dry from this view, and we had spotted very few animals. The entire country seemed to be an endless expanse of yellow earth, the horizon broken only by the low green shrubs and trees dotted along the highway. It was still interesting and beautiful, but I didn't feel like I had seen all that Botswana could offer.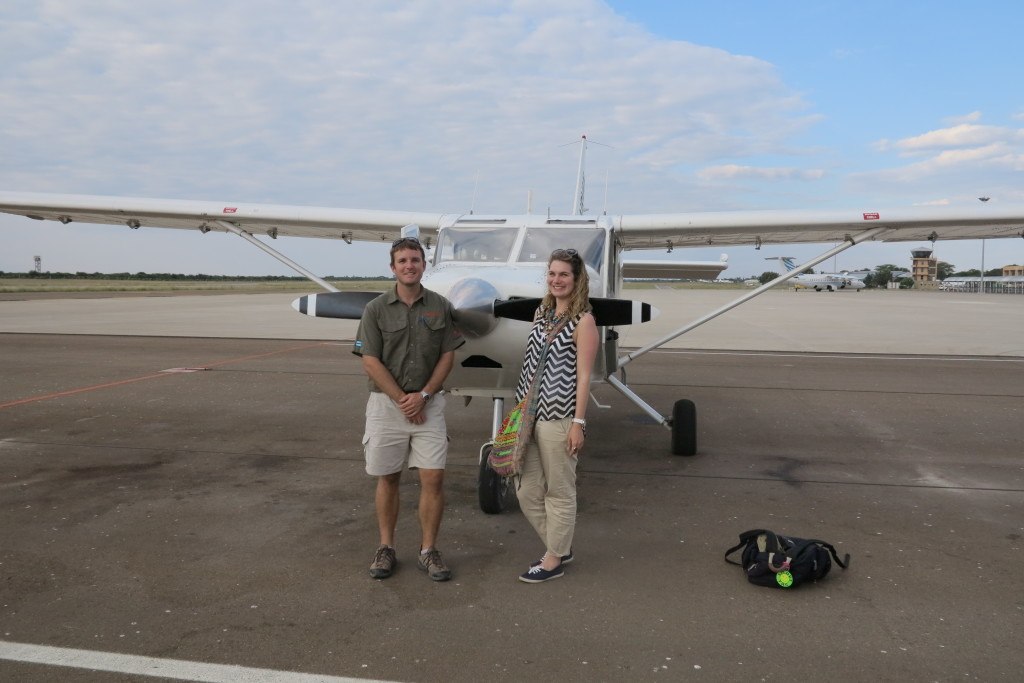 With one of the pilots
Nearly our entire group opted to take a scenic flight over the delta. We would be camping there for two days, swimming in its shallow pools and navigating its twisting arteries by dug-out canoe, but as an introduction to the area, we could choose to fly over it first. At around £150 for an hour flight, it seemed like a good deal. In the little airport in Maun we handed over our credit cards and our passports, then were shuttled six at a time to tiny airplanes basking in the heat on the runway.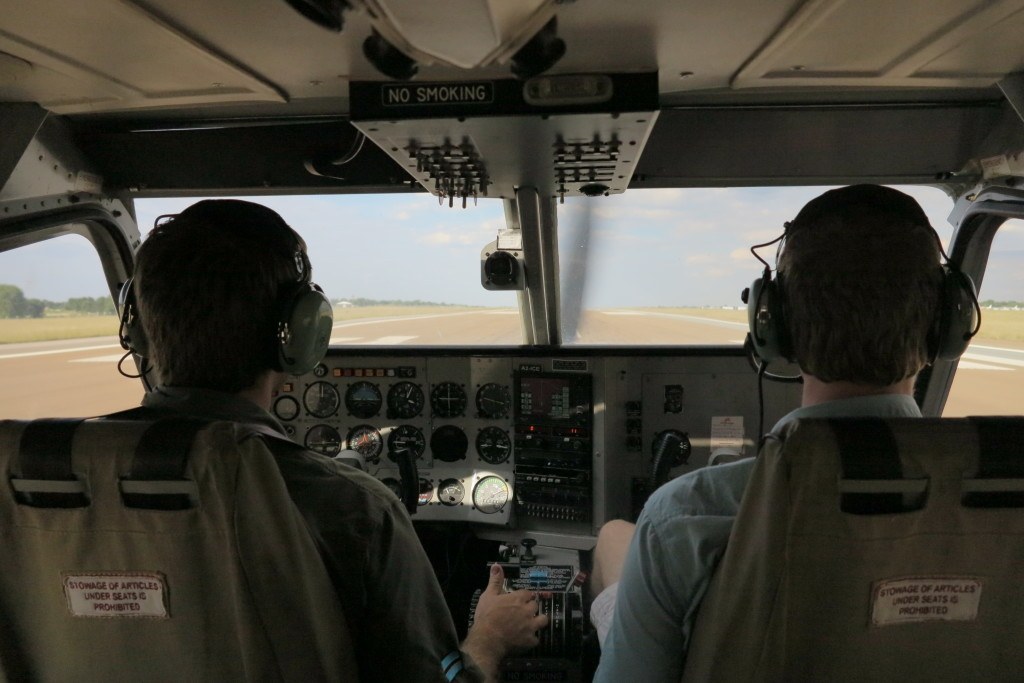 I could tell we were all a bit nervous; small planes have a tendency to do that to even the bravest souls. We took off, quickly leaving the the small city of Maun behind us. Within minutes, the delta appeared, verdant and alive, a contrast to the dusty ground where we had spent the last few days. The water fanned out below, snaking its way through the lush landscapes. It seemed to go on forever, this vivid green against the blue of the sky.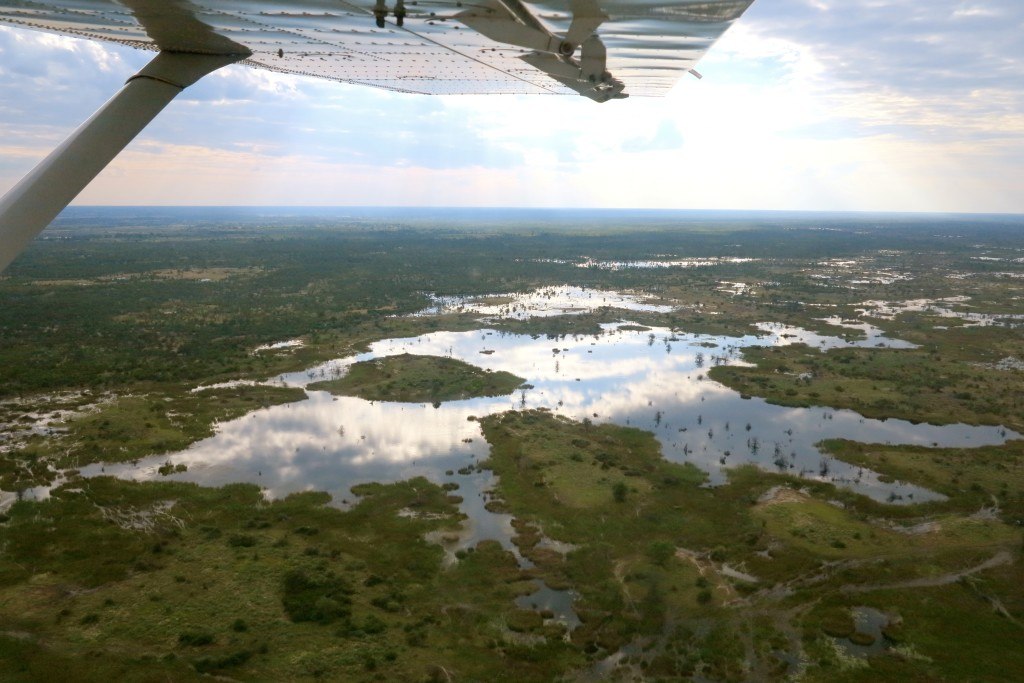 But we were not here to see the land. Almost instantly, as we sat glued to our individual windows, we started spotting the wildlife that inhabits the delta, great numbers of giraffes and hippos and wildebeest, zebra and crocodiles and water buffalo,  all sort of animals I couldn't even name let alone count. And then, looking down, I saw them: families of elephants walking and swimming across the delta, majestic even from that distance. It was my first ever sighting of African elephants, and why I came to Botswana. Although it was nearly impossible to take clear photos of the animals, seeing them like this, wild and free, is one of my favourite memories during my travels.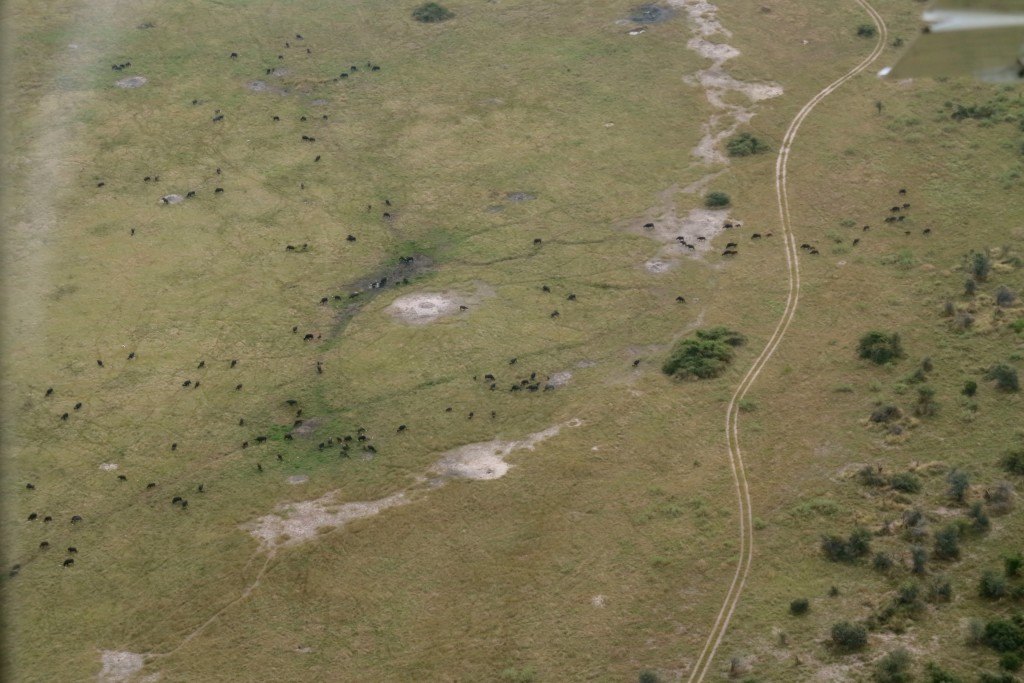 Water buffalo in the Okavango Delta
When we first saw the delta, everyone on our plane started shouting out the animals we saw, overcome by excitement and joy. But after a few minutes we all settled back and stopped talking, content to just watch the world below us unfold, in awe of this beautiful planet from our bird's eye view.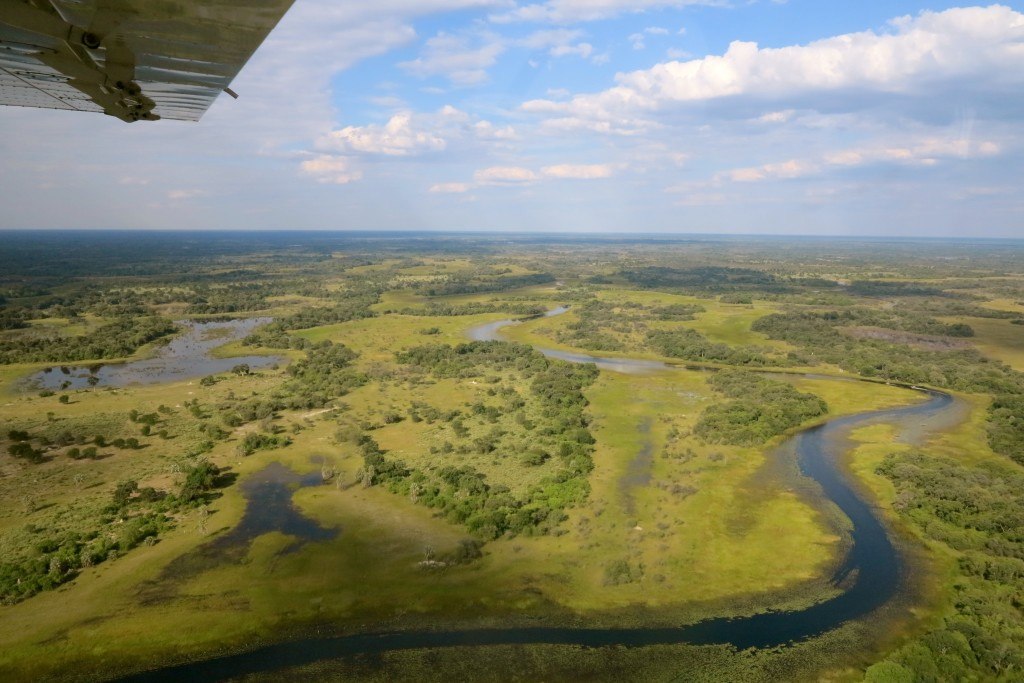 If you are in Botswana I highly recommend visiting the Okavango Delta and taking one of the scenic flights. There are a few companies that operate through the airport in Maun; flight times vary depending on the season, so do your research beforehand or book with a tour company before arriving. 
Have you ever taken a scenic flight like this? What did you see?