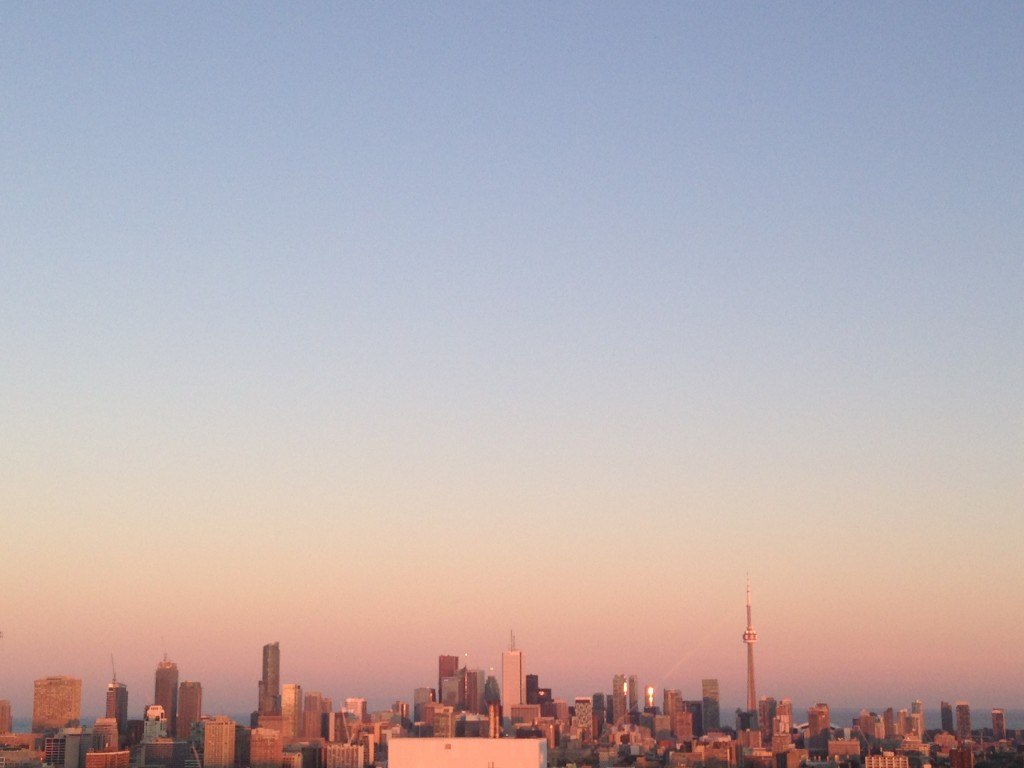 The Toronto skyline
It was about six months ago that I wrote a post called "On Being Happy With Being Content". In it, I wrote:
"One of the biggest lessons I learned last year then – my first year living anywhere permanently since 2009 – was to learn how to be content. Not only that, it was to learn how to be happy with being content. I've often written on this blog how much I love living in London, and it's true: I love the friends I have here, the endless things to do, the feeling I get when I walk down the street with all the big lights and the big sounds. Most of the time, though, my life is just… normal. 95% of the time, it doesn't measure up with that first time I heard the call to prayer in Istanbul, or any of the other experiences I listed above. As stupid as it seems, it's taken me over a decade of adulthood to realise that that's okay. That normal is okay. That I don't always have to be planning something spectacular, as most of my 20s were consumed by a constant state of travelling or planning the next adventure. Normal – going for coffee and cleaning my flat and having meetings and buying birthday cards and reading on the tube – is pretty nice. Being content is pretty nice."
I absolutely stand by those words. My life in London is wonderful, and one of my only complaints is that with work and my master's degree and everything else going on in life, I don't get to see as much of the city as I'd like. And it's not just life in London that has been good to me; in general, I have had an amazingly happy, healthy, fortunate life, one that has allowed me to see a lot of the world, make a lot of great friends, and do exactly what I'd like to do (i.e. live in London and work as a travel writer). And still – sometimes without warning or without substance – I just get really, really sad.
"Oh, poor little rich girl," you might be thinking, and I totally get it. I potentially sound like an absolute brat saying that I get really bummed out sometimes. But one of the biggest things I've learned as I've entered my thirties is that there are very rare occasions when I can claim my life sucks. Instead, I understand when it's time to take a step back and realise that it's my attitude toward life that sucks. I also understand when it's time to take a step back and just be sad for a little while.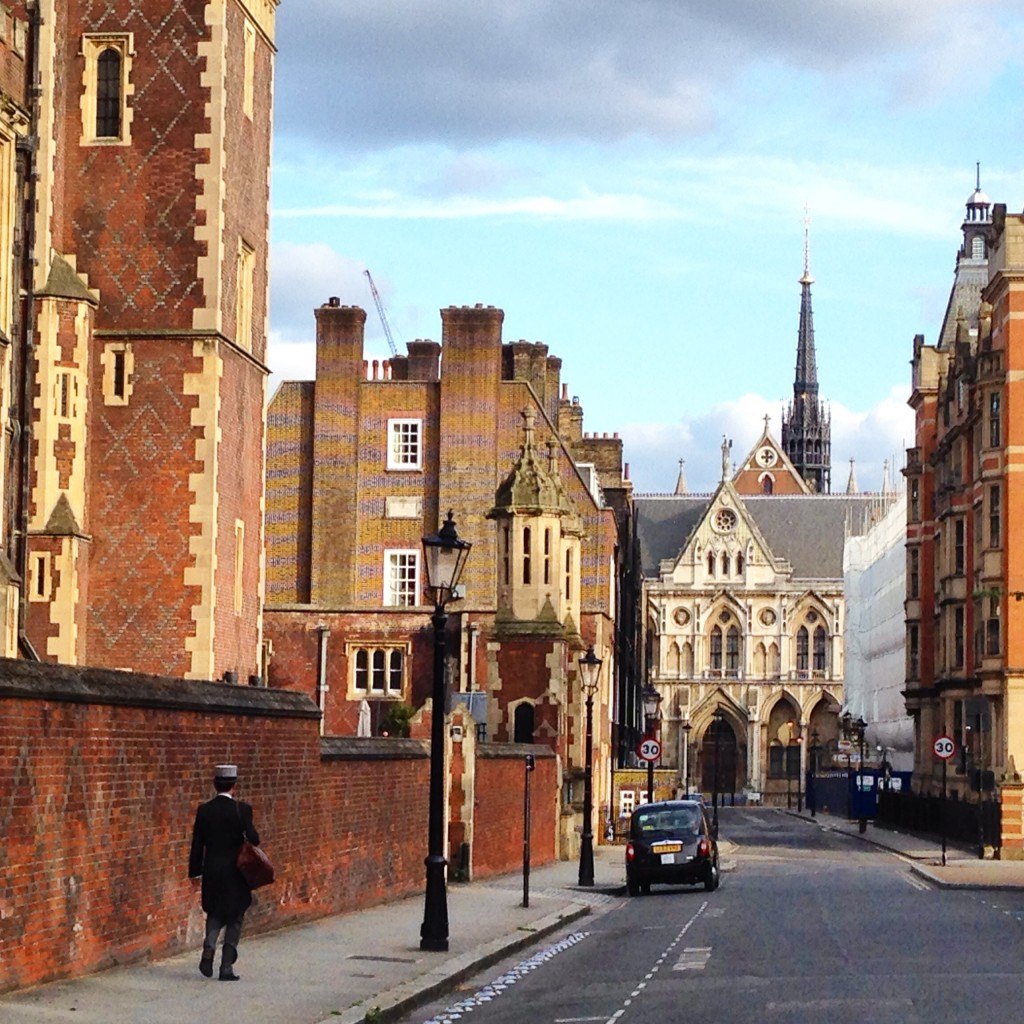 Streets of London
A storm has been brewing for a little while now. I've been really stressed with my master's degree, or more specifically, with the book I'm writing for it. Turns out it's pretty hard work, this writing a book thing. I was struggling a bit with money, because, you know, living in London and all. I was quite ill for almost all of May, leaving me with a temperamental appetite and many sleepless nights. I started to panic about where I'd be next year if I'm not granted an extended visa for the UK, and began worrying far too much about the future. A guy I was happily seeing decided to end things completely out of the blue. I constantly felt bad about the lack of time for this blog that I love so much. A lot of my friends were out of town or quite busy, so I didn't have the usual gang around me.
None of these things are all-consuming or life-changing. None of these things are even that bad. Taken individually, I probably would have shrugged my shoulders and chalked whatever it was up to the ebb and flow of life. But for whatever reason, the combination of these things made me reach my boiling point. I just got really, really sad.
The calm before the storm… 'cause I had nice flowers
I don't want to confuse being sad with being depressed, because they are very different things and I will not pretend to know anything about depression. As my mum has told me many times, though, "Nobody can be happy all the time." It doesn't matter if you have your dream job, if you travel all over the world, if you're in love, if you have the best friend in the world – nobody can be happy all the time. That's another thing I've had to learn – I've had to learn how to accept sadness.
Sadness isn't always a bad thing, after all. I believe it helps to balance out your emotions, and to make you appreciate all the happy moments even more. I also believe that it's in times of sadness that we evaluate our lives and our attitudes, giving us clarity and, hopefully, some answers. After a couple of stressful months in London I decided to just accept that I felt sad, and that I needed to recharge my batteries, so to speak. I flew to Toronto for a very brief and very spontaneous trip, spending some much-needed days drinking wine and laughing and drinking wine with my mother and some of my dearest friends. And I did indeed evaluate my life, figuring out what needs to change so that I can prevent a similar clusterfuck from happening in the future. I also may have listened to some of my favourite empowering songs a hundred or so times, but that's neither here nor there.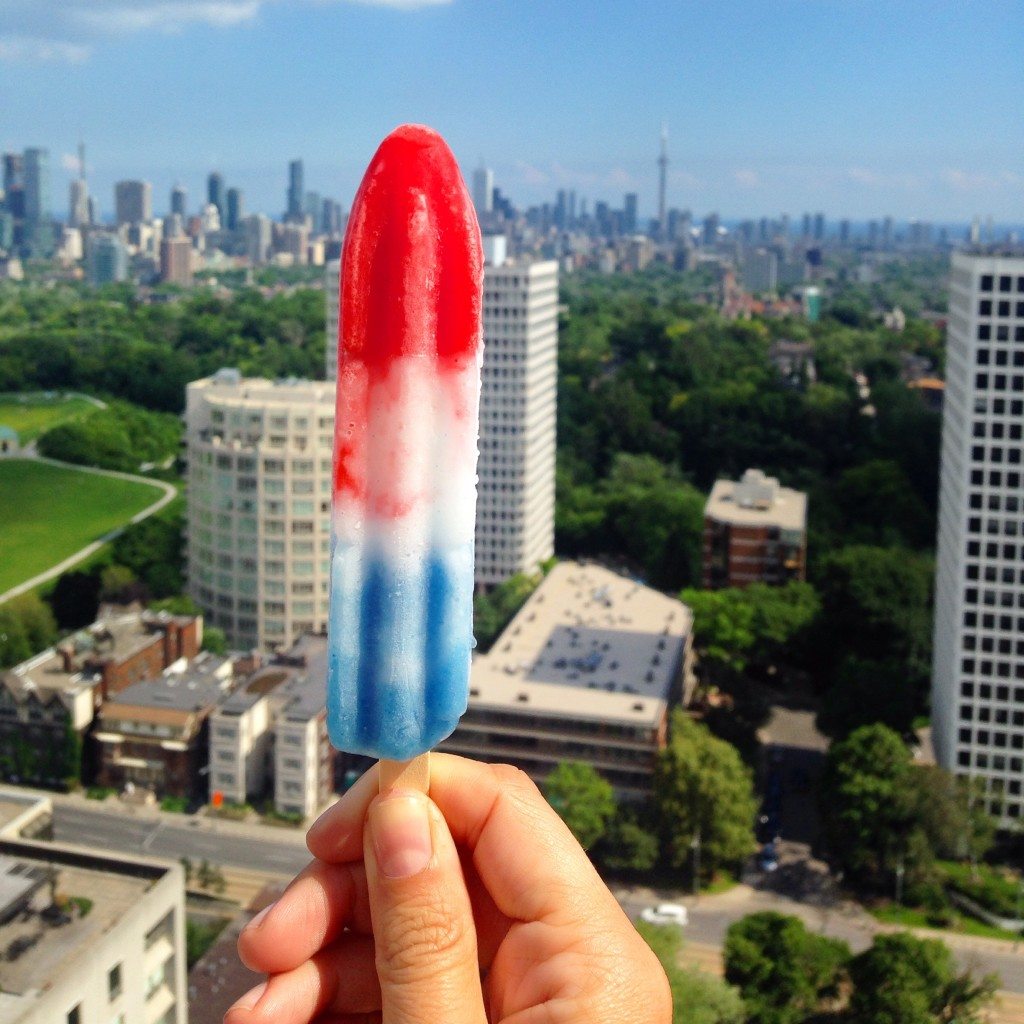 Popsicles in the sunshine also help
So that's it. I accepted that I felt sad, and then I started to work out how I could change those feelings. For so much of my life I've felt like I needed to be stoic, or to not admit to people (whether they're close friends and family or here on this blog) when I don't feel that great. Too often, especially with the bombardment of social media and blogs, we can get caught up in the notion that everyone else is having a ridiculously fun and happy life. Um, just check out my Instagram – no, I don't post photos of me at 4am watching dog rescue videos and drinking wine straight from the bottle while I contemplate my entire existence, even though that's part of my life sometimes (for better or for worse). Nobody's life is perfect. It's okay to feel sad from time to time. It's okay to feel regret and loneliness and confusion, just as long as you try not to let those emotions take over your life. I believe that happiness is earned, not necessarily deserved, so I know that I have to stay in control of how I'm feeling and take time to work out how I can be happiest.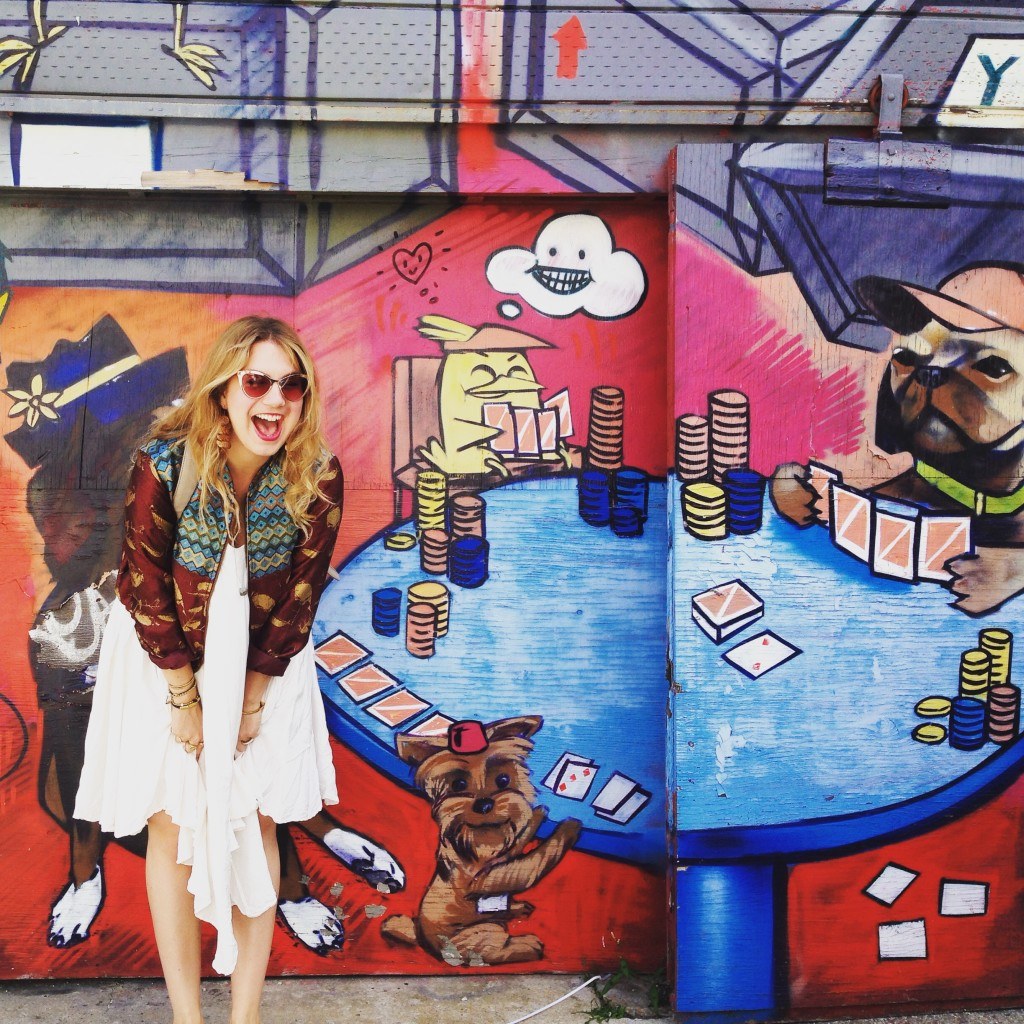 Feeling pretty good in Toronto, Canada after a bit of a respite
My mum is right, nobody's happy all the time. What I'm trying to learn and understand is that part of making sure you're happy as much as you can be, however, involves accepting the bad times for what they are – bad times. Bad times, even the worst of times, will eventually pass. So no, nobody's happy all the time, but I finally realise it's up to me to make damn sure I'm as happy as I can possibly be.
What do you think about accepting sadness? How do you overcome bad days/bad times in your life?