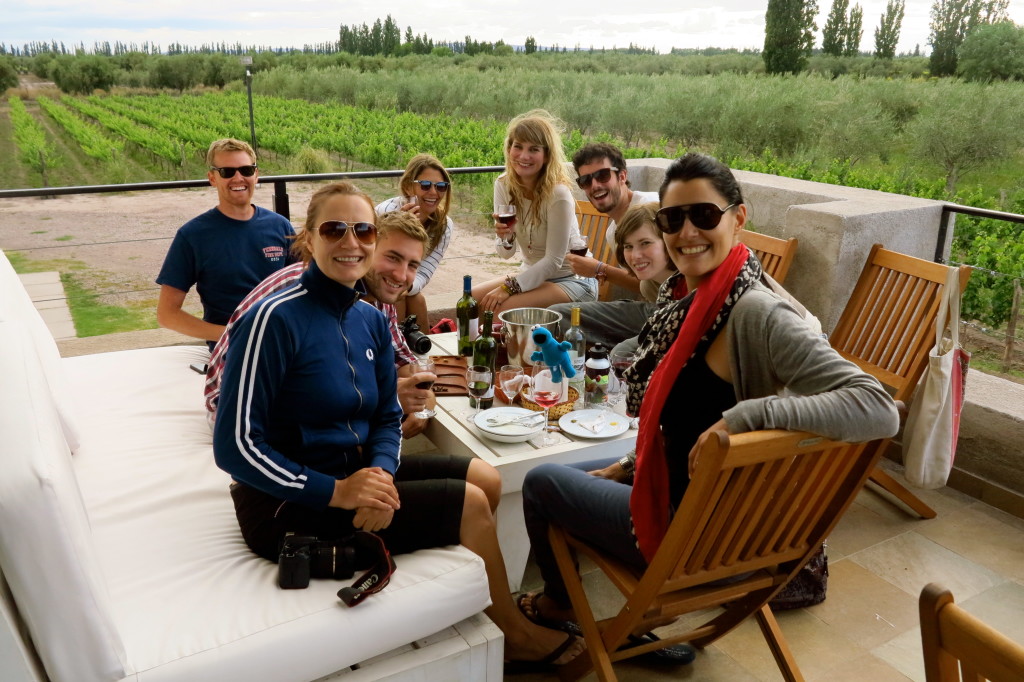 On an independent tour of the wine region of Mendoza, Argentina
There are so many things that make me happy about travelling, and so many things I love about fellow travellers. As I've mentioned before, years ago, there is one thing that I cannot stand, however: judgmental travellers. I've always believed that as long as people are being as environmentally, morally, and culturally responsible as possible, everyone should travel however he or she likes.
The kind of travelling I do means that I am very often in the presence of backpackers and long-term travellers. We've all heard some version of that overused phrase: I'm a traveller, not a tourist. We picture a traveller and we imagine someone who travels slowly and independently, someone who goes off the beaten path, who counts experiences and not countries. A tourist is that person who shuffles from one destination to the next, most likely part of a large tour, camera round his neck, white runners on his feet, and an inability to know how to be culturally sensitive (or when he's getting ripped off).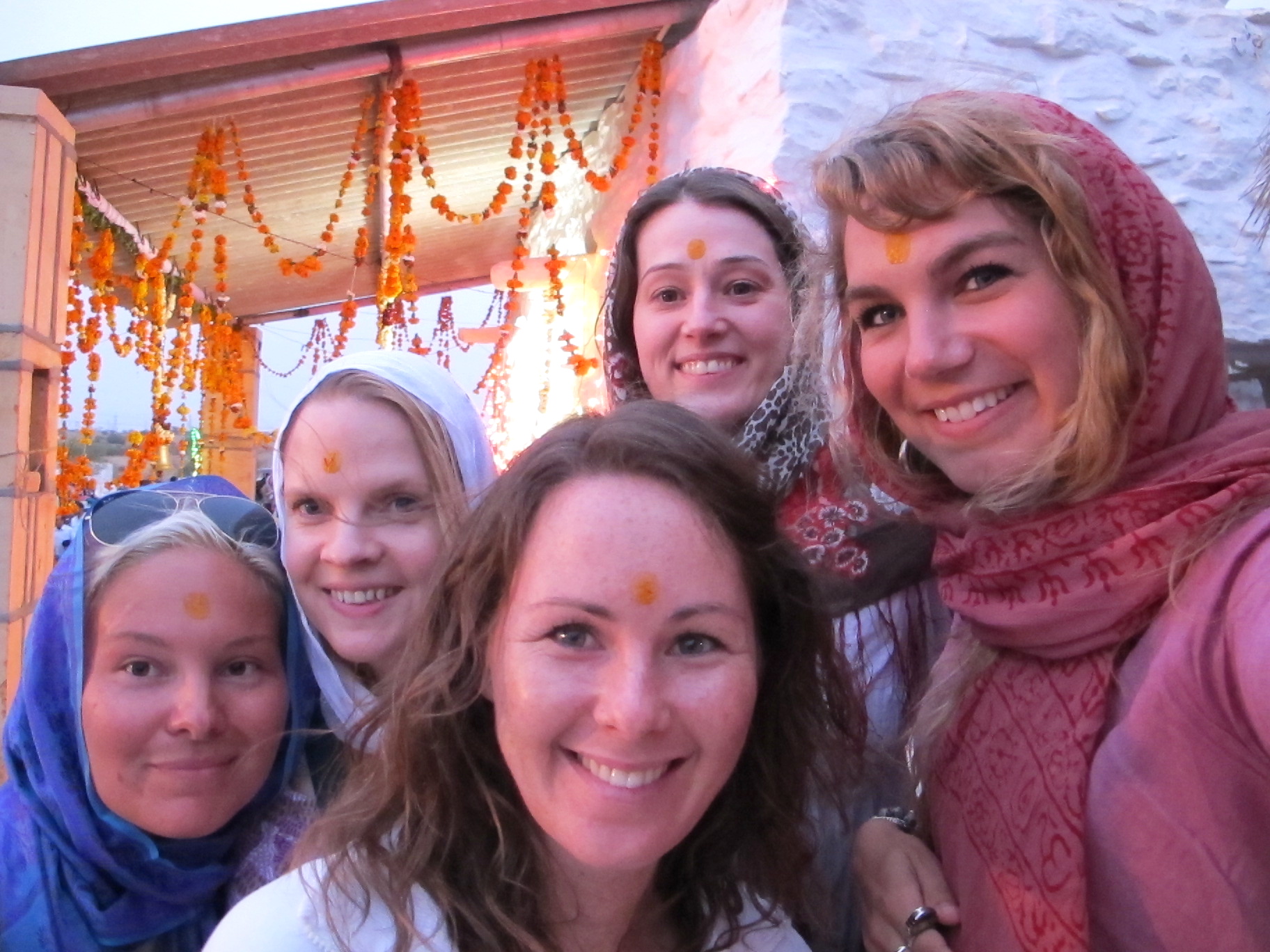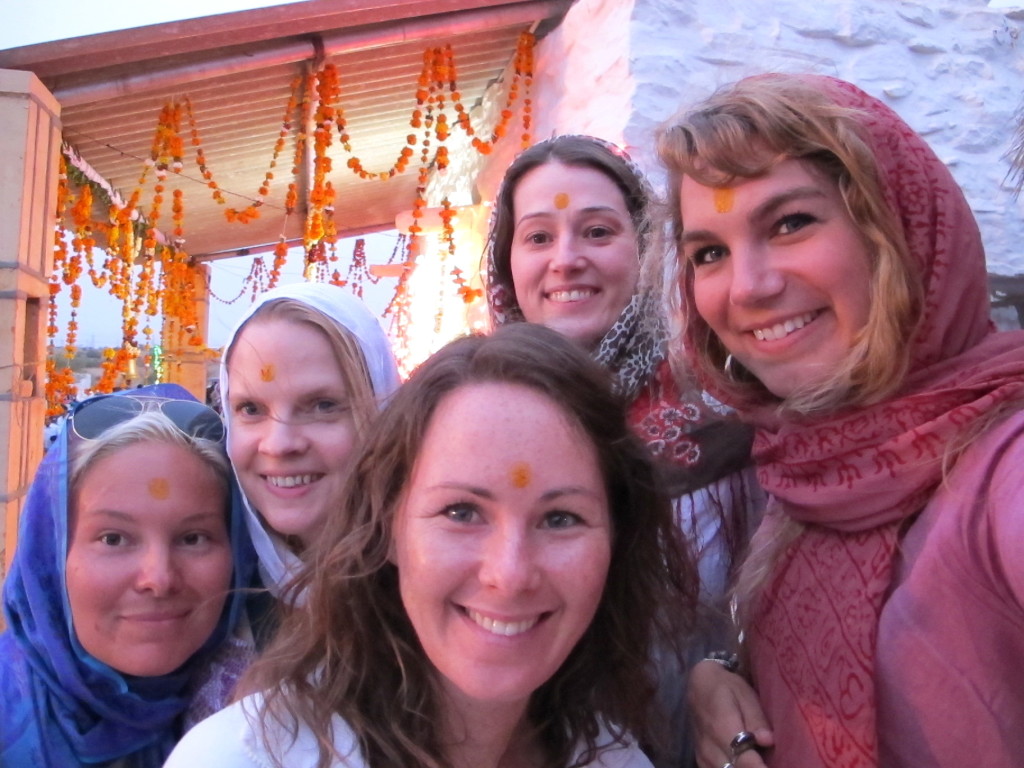 On tour in Jaisalmer, India
By very definition the words traveller and tourist mean the same thing; it's only the labels we've put upon these words that have the deeper meaning. As I've said before, however, I strongly maintain that I'm both. I've done the long, slow travel, hung out with the locals, lived places for a little while. I've also done my fair share of tours.
The trip I'm on at the moment is a good mix of the two, I believe. For the first five days I was solely in Cape Town, South Africa. I had many grand plans – too many, perhaps – and I of course could not fulfill very many of them. I ended up loving the hostel I stayed in, meeting lots of cool people, and deciding to just take it easy most of the time (this is, after all, a short holiday from my studies, as well as part of my birthday present to myself). While I walked around the city every day, went to the top of Table Mountain, and spent a full day on a wine tour, I probably missed out on a lot. As I've always felt, however, if I like a place, I'll go back. This was simply an introduction to Cape Town.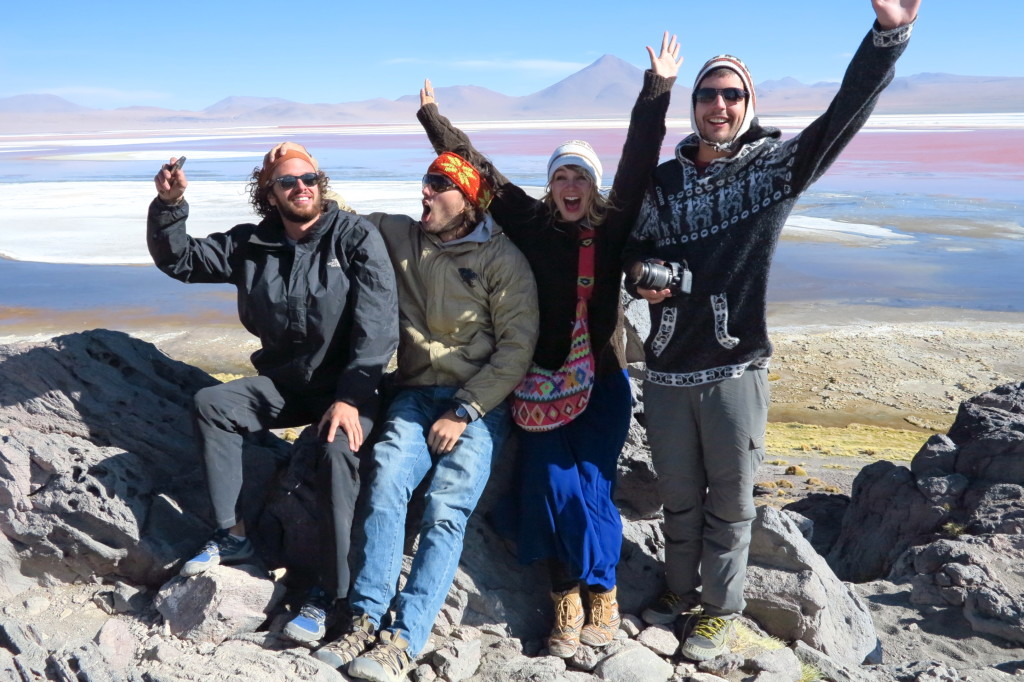 On tour near Uyuni, Bolivia
The next week of the trip is going to be the complete opposite; it will be jam-packed, every hour planned. I will be joining a G Adventures tour through Botswana, so I'll travel with them from the south of the country to the north, ending in Livingstone, Zambia. This isn't my first time with G Adventures; I spent three weeks on an tour through India with them in 2011.
There are a few reasons why I decided to join tours in these situations. Firstly, as a solo female traveller, there are a few countries I feel more comfortable travelling around in a group. I personally wouldn't feel comfortable renting a car in Botswana and trying to navigate all of the reserves on my own. Now that I've been to India, I know that I could fairly easily travel solo through it, but at the time I felt a bit nervous doing so. I ended up absolutely loving my three weeks on the tour and made many friends I'm still in contact with today.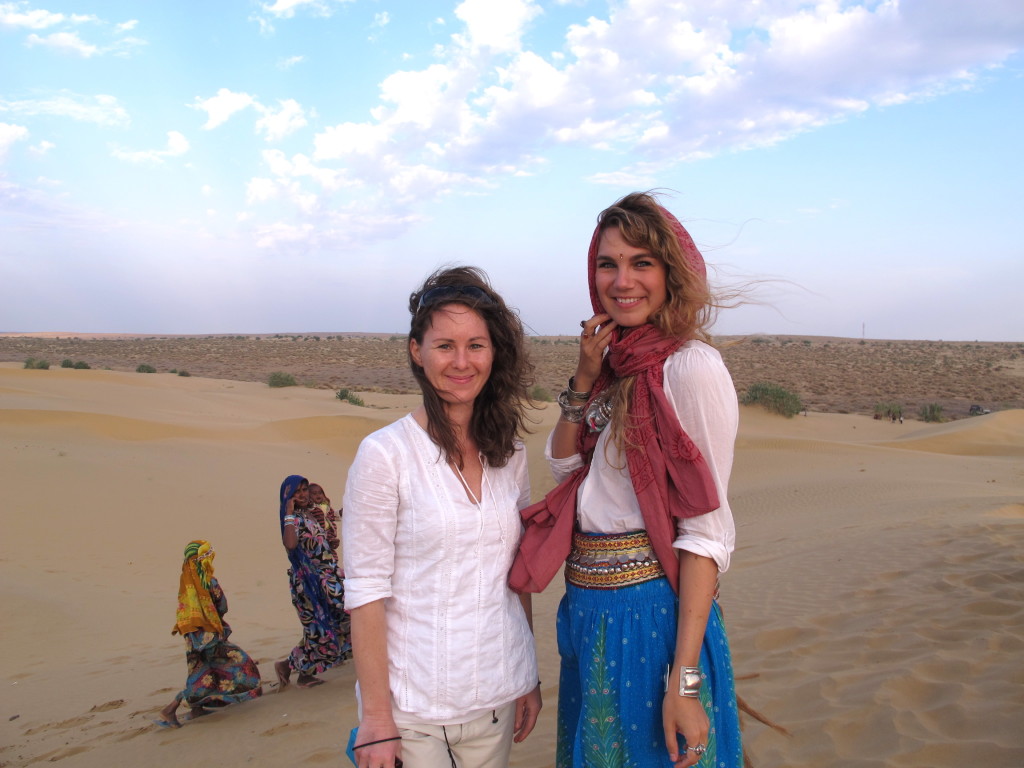 On tour in the Thar Desert, India
Secondly, I have limited time to travel at the moment. With only a few weeks off of school, and with lots of work to do, I only had two weeks away. Joining a tour is, in many cases, the best way to see a lot of a place quickly and efficiently. I don't always love to travel this rapidly, but in these circumstances, I was left with little alternatives.
Thirdly, it's fun. I genuinely enjoy joining tour groups – for one day, or for a few weeks – because I always meet a lot of people and learn a lot more about a place than I might have on my own. My favourite day in South Africa, for example, was the day I spent on a wine tour with Wine Flies (and no, it wasn't just because of the wine, though that certainly helped).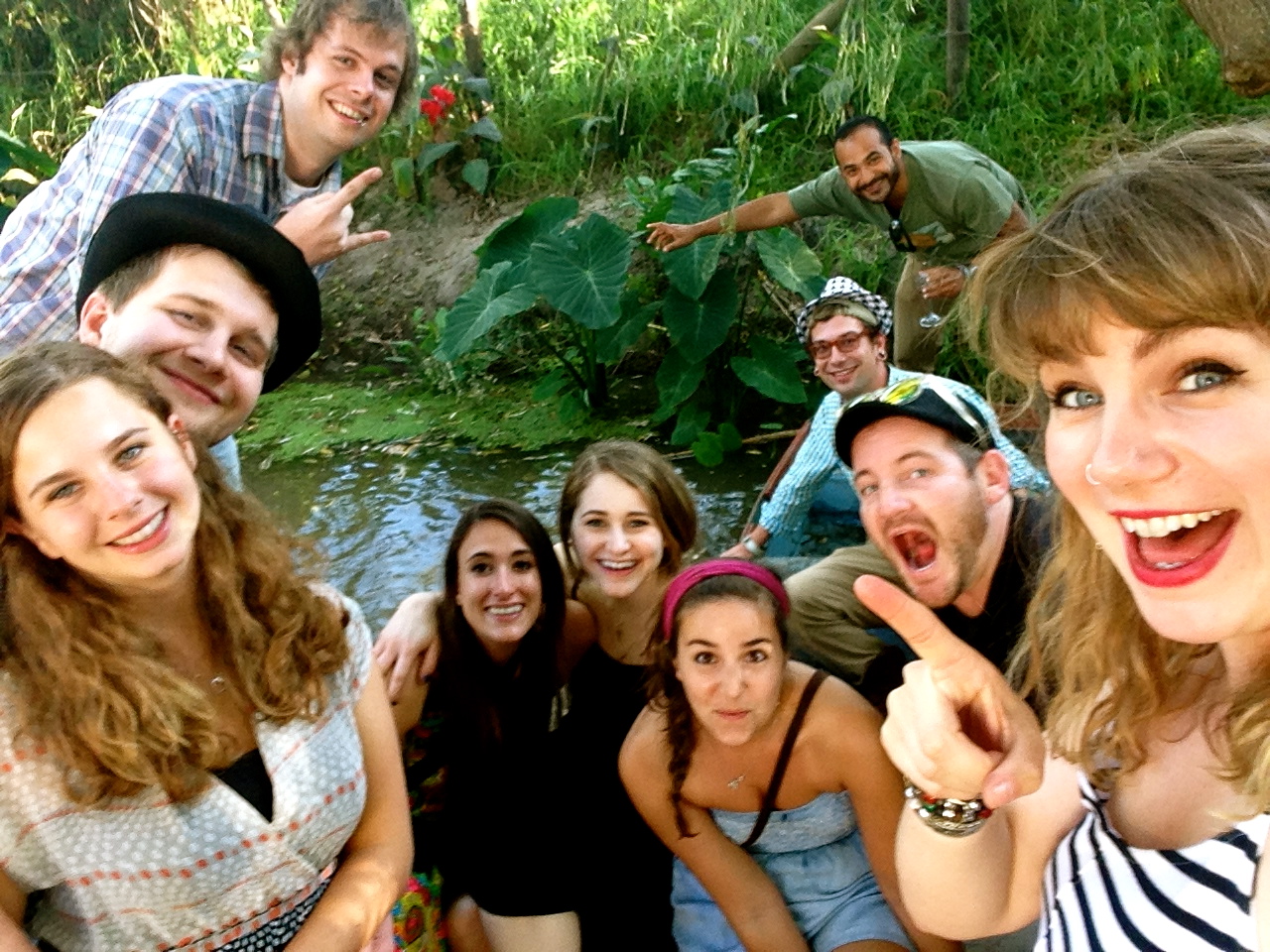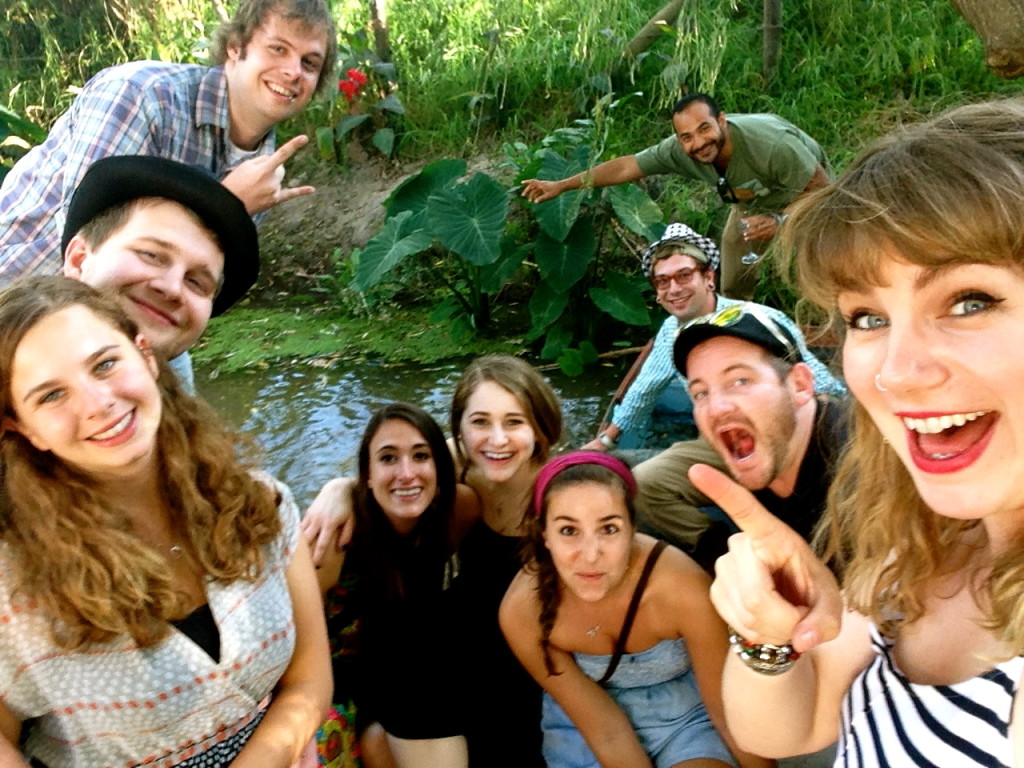 On tour with Wine Flies near Cape Town, South Africa
Once again, I think that we all have the right to travel the way we want to. I see nothing wrong with joining tours; independent travel isn't always the most viable option, especially on a time limit. While I generally prefer independent travel, I can't wait to see the things I get up to this week in Botswana while on tour.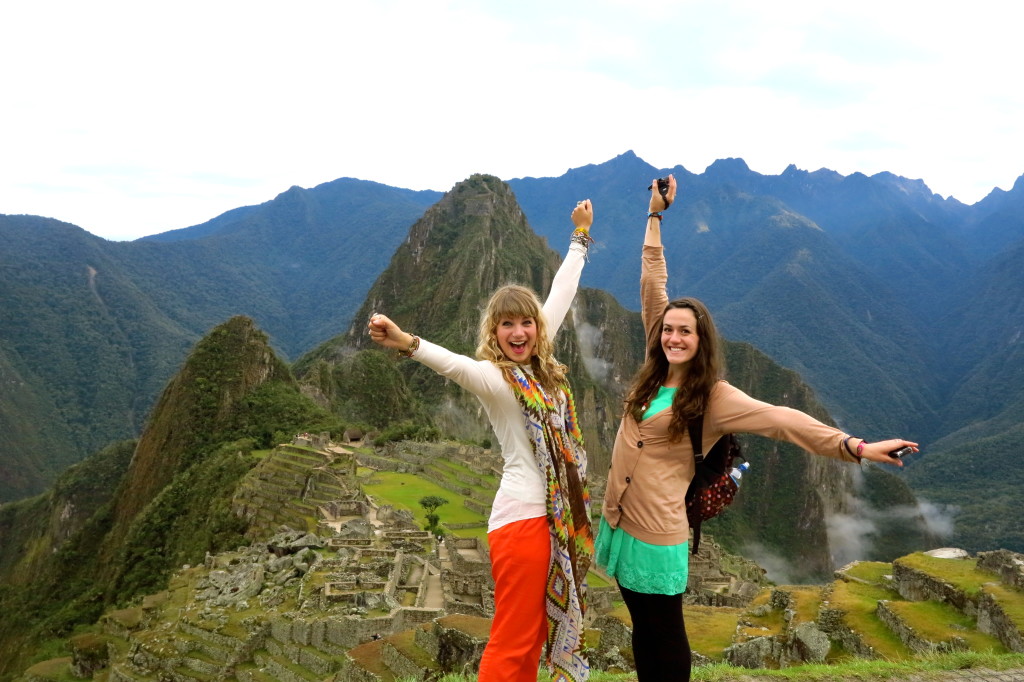 On tour at Machu Picchu, Peru
What do you think? Are you a fan of tours? Have you ever taken one?
Both Wine Flies and the Backpack generously offered most of my time with them as complimentary; I will be writing articles about them soon as I was so impressed with them both. As always, though, I was willing to pay full price. G Adventures has not compensated me in any way.