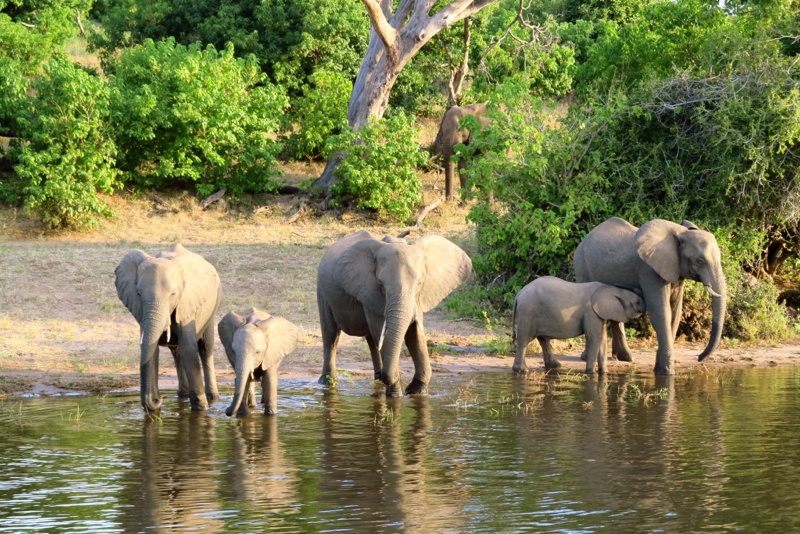 If you would have asked me a few years ago if I expected to visit Botswana any time soon, I probably would have said no. It's not that I didn't want to go, it's just that the country wasn't even on my radar. I probably couldn't have even picked it out on a map without some major clues (African geography wasn't my strong suit until I became obsessed with online quizzes a few years ago).
And then something changed. I decided that I finally wanted to pursue a lifelong goal of seeing African elephants in the wild, and I thought that my 30th birthday was as good a time as any to do so. When I started to research possible trips to Africa, I kept going back to the countries I had dreamed of visiting as a child, mainly Kenya and Tanzania. One problem: it wasn't a great season for wildlife viewing in those countries during the months I wanted to visit (late spring). It was my dear friend Helen, an expert in African travel, who recommended Botswana.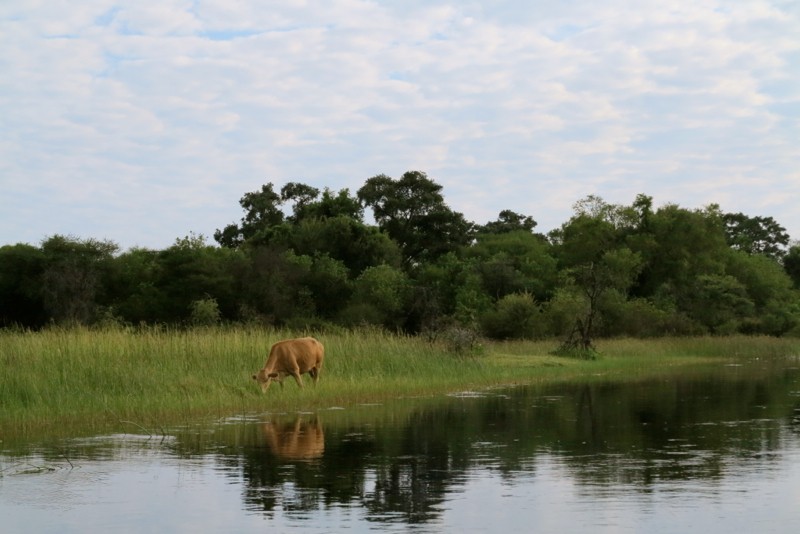 I booked my ticket a few days after talking to her, and in April of last year I flew to South Africa to start my journey. After a few days in Cape Town, I met up with my tour group (G Adventures) in Johannesburg to begin an eight-day adventure overland through Botswana, camping along the way.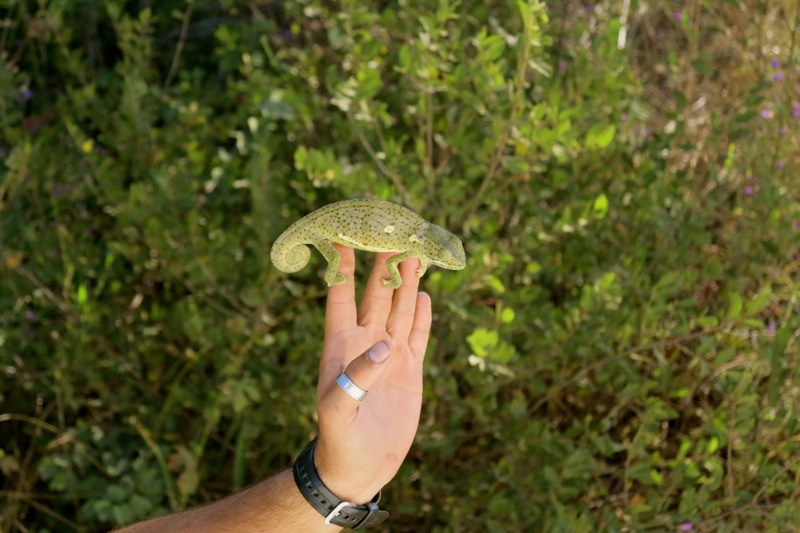 And while Botswana isn't necessarily the first place people think of when they think of an African safari – I'd wager that most think of Kenya and Tanzania, or perhaps Kruger National Park in South Africa – Botswana absolutely dazzled me. From the dry landscapes of the south, where we spotted white rhinos by night, to the lush Okavango delta, where we floated along in dugout canoes in search of elephants, to the banks of the Chobe River, where we spotted some of the great beasts of the land, I spent my entire time in Botswana in a quiet reverence, hushed by its beauty and its abundance.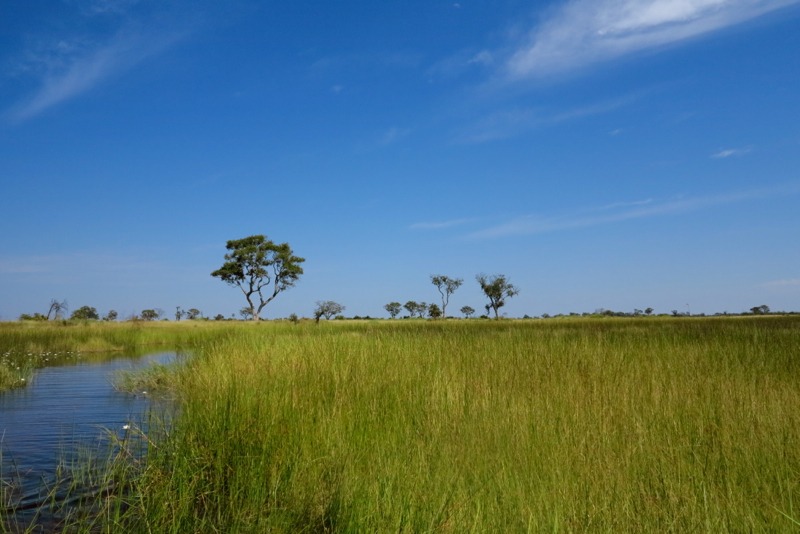 I haven't shared much of my time in Southern Africa last year, so here are a few photos that represent my time in that wonderful country of Botswana.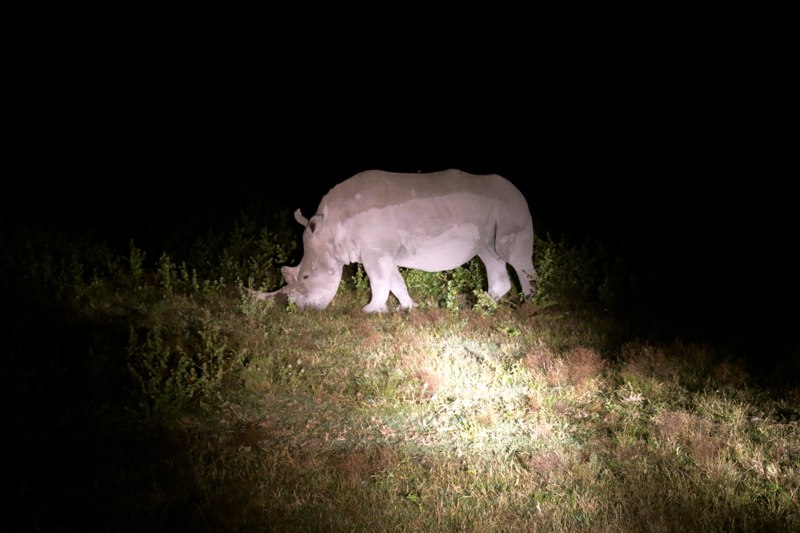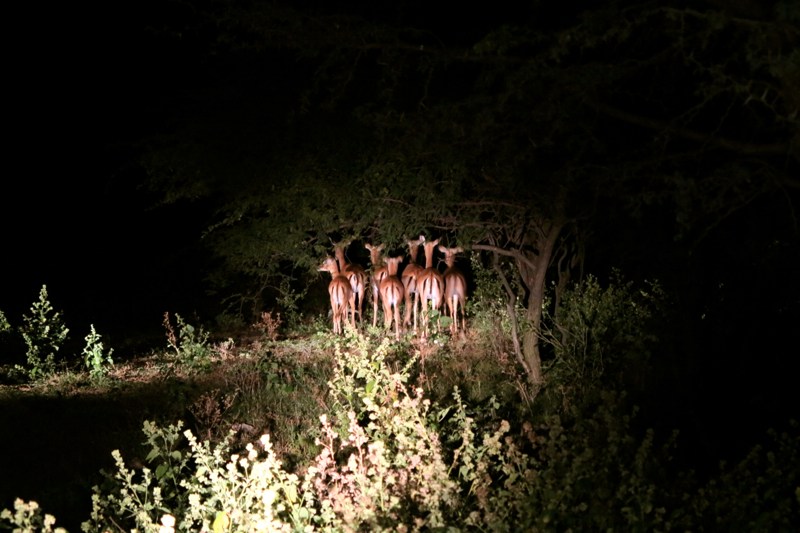 A night safari in the Khama Rhino Sanctuary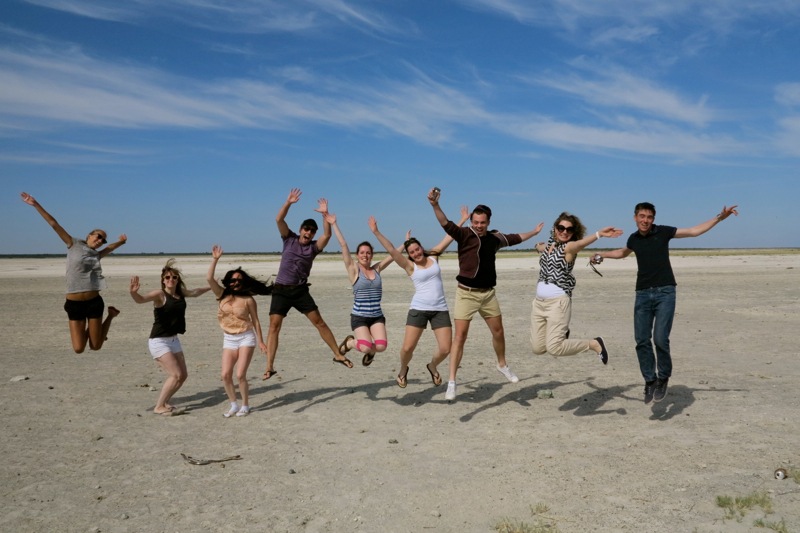 An obligatory jumping shot of our tour group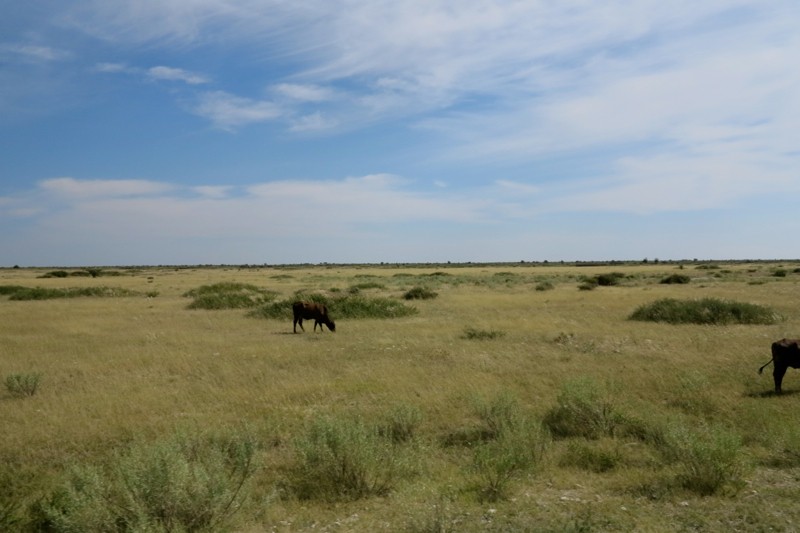 Driving to Maun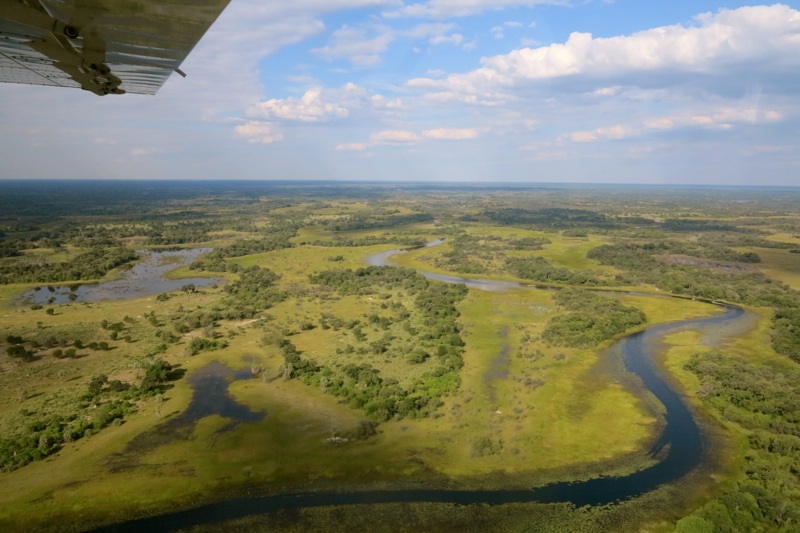 A scenic flight over the gorgeous Okavango delta, an experience I've written about before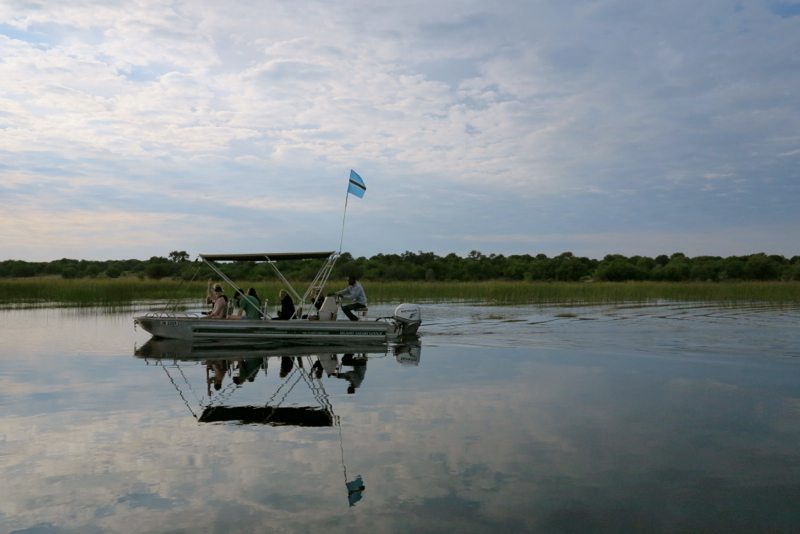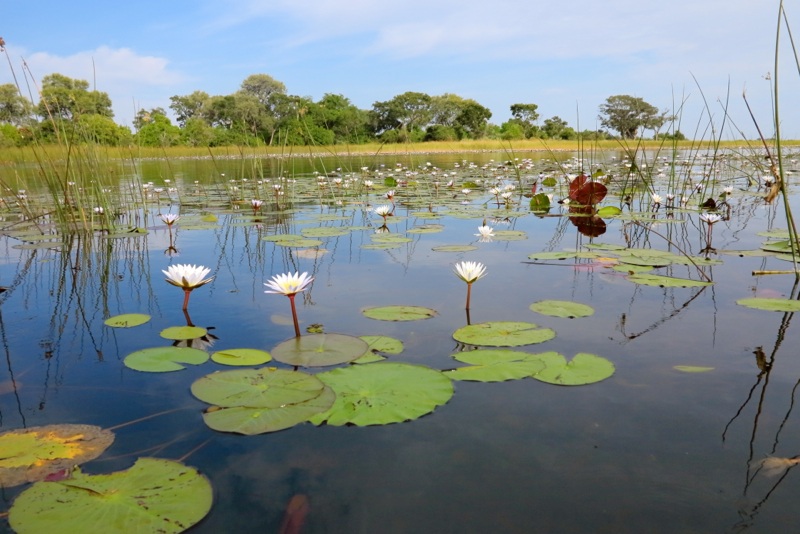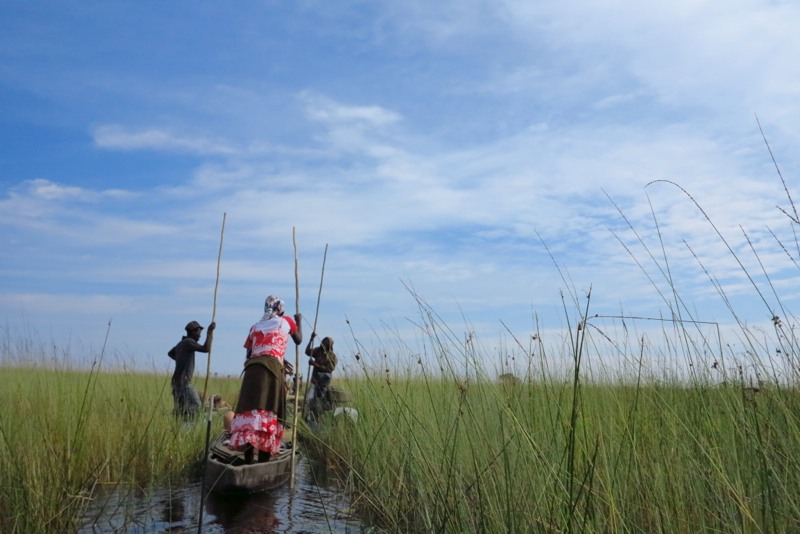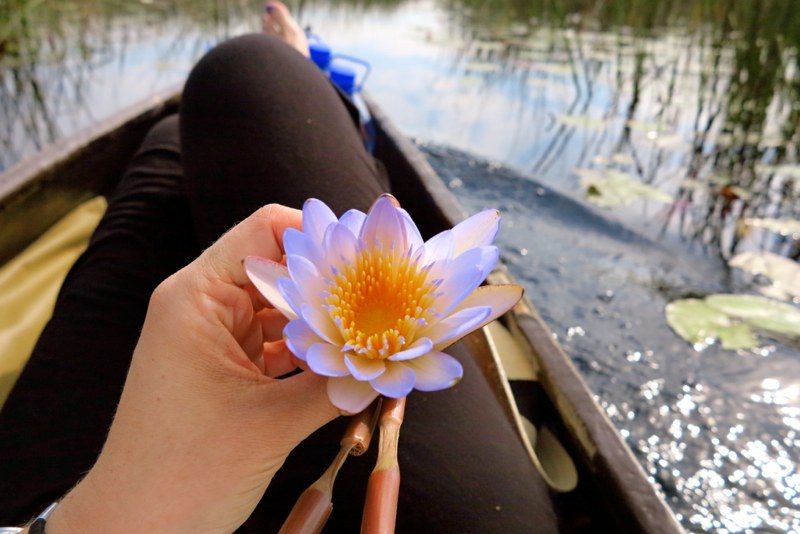 Riding mokoros (a type of dugout canoe) through the delta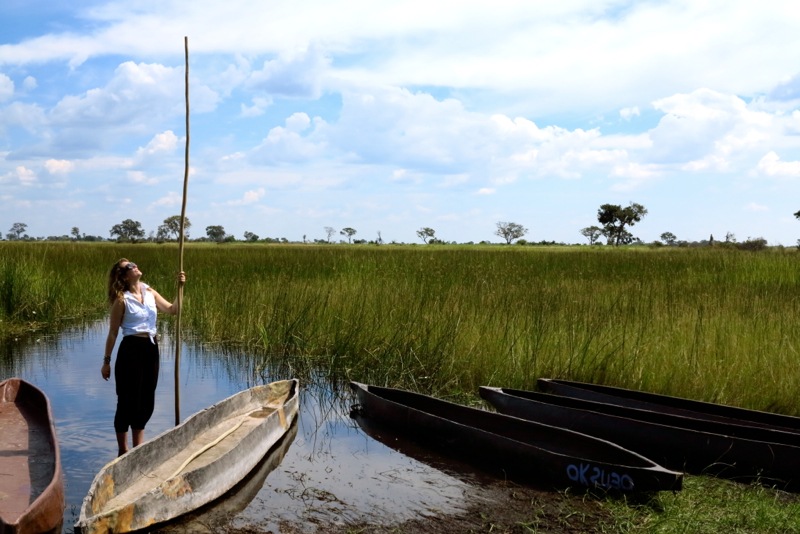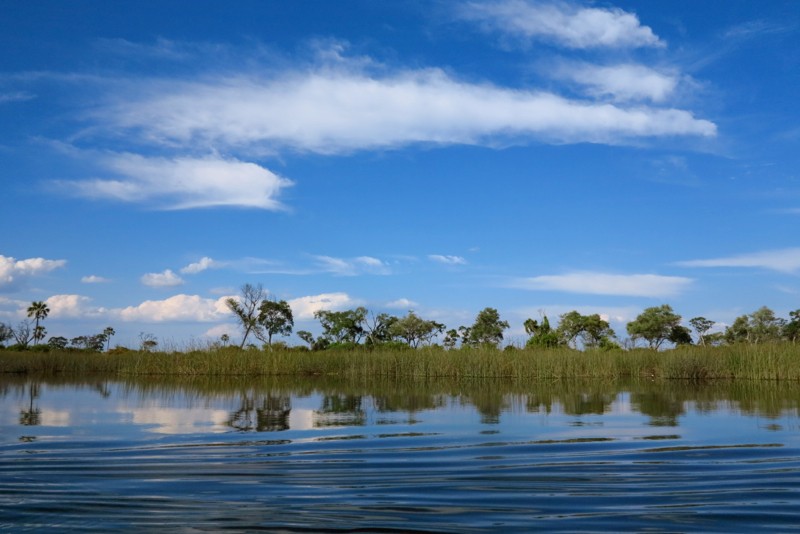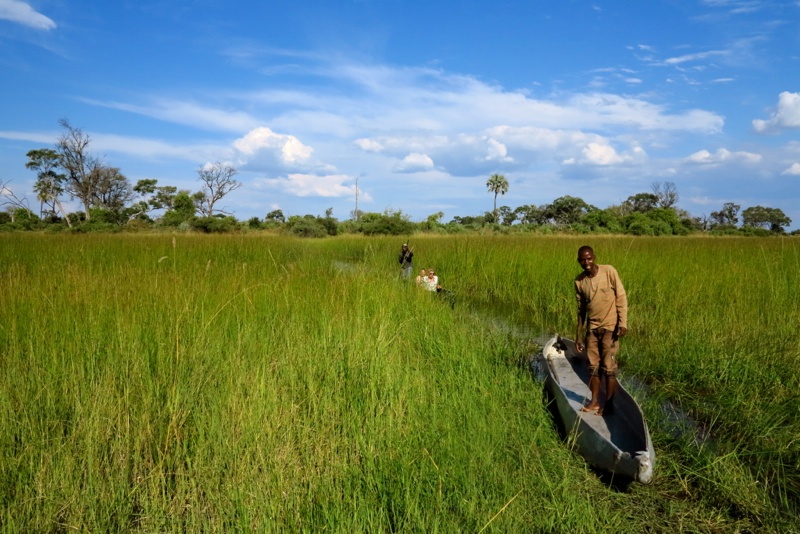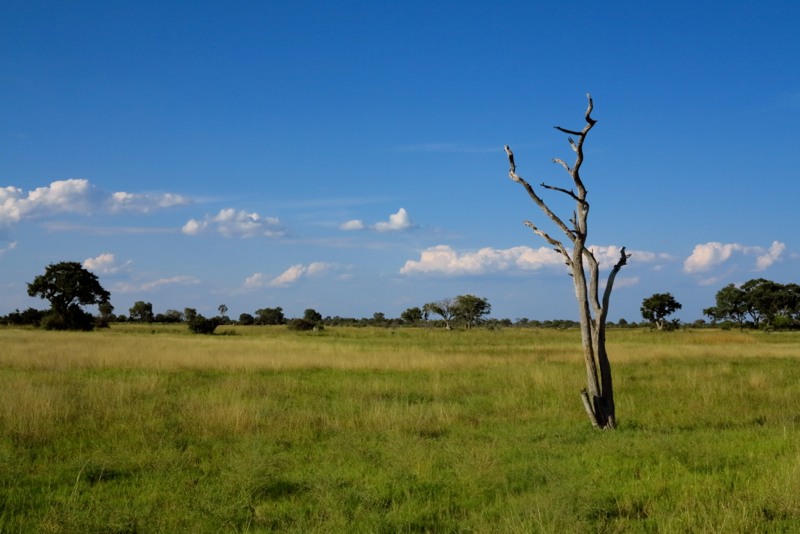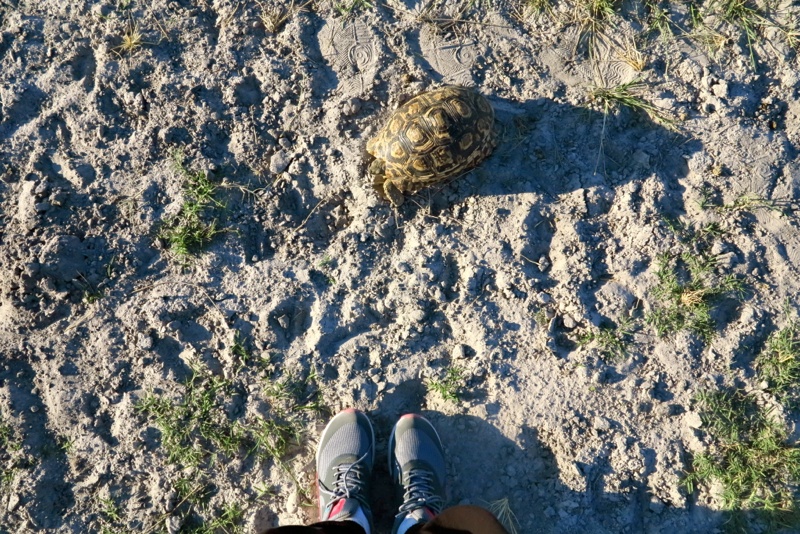 Exploring the delta by foot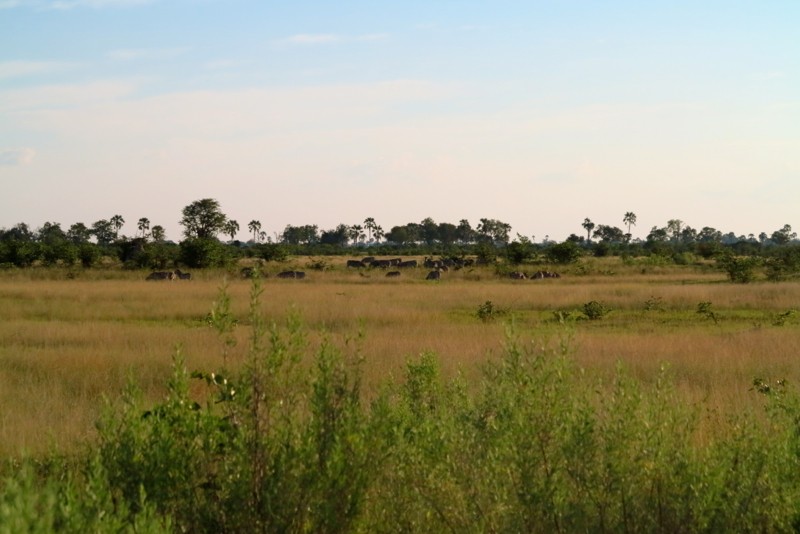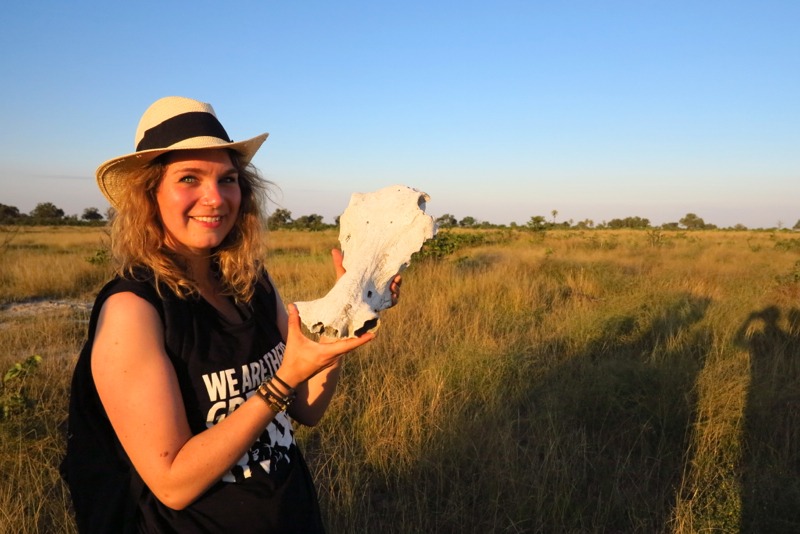 On this trip we spotted herds of zebra as well as a solo male elephant, which we tracked for the better part of an hour. We even got within about 100 metres of it.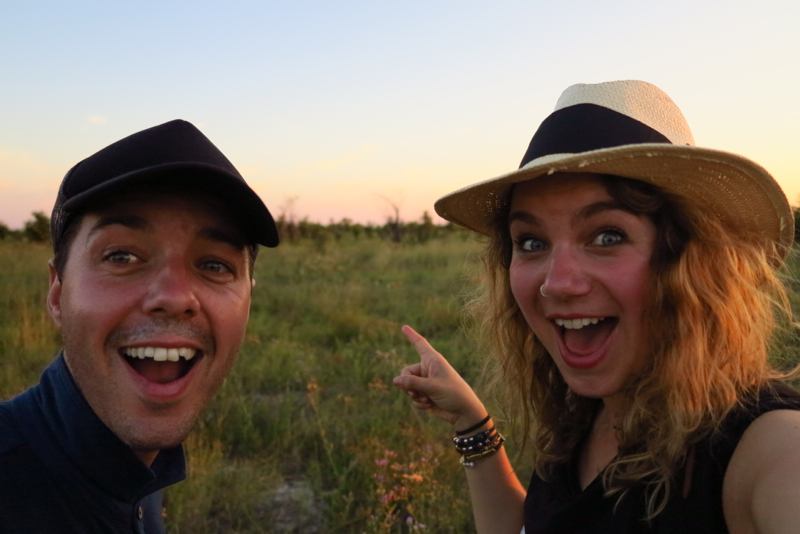 That moment when you're only a few metres away from a wild elephant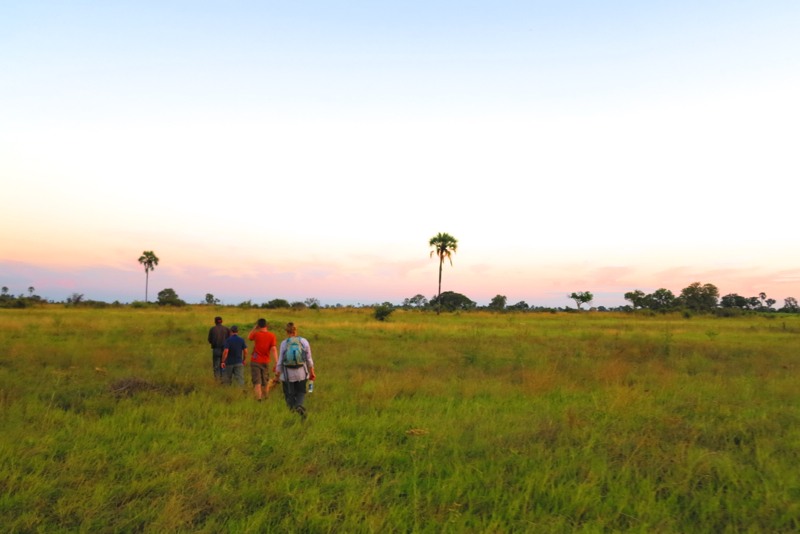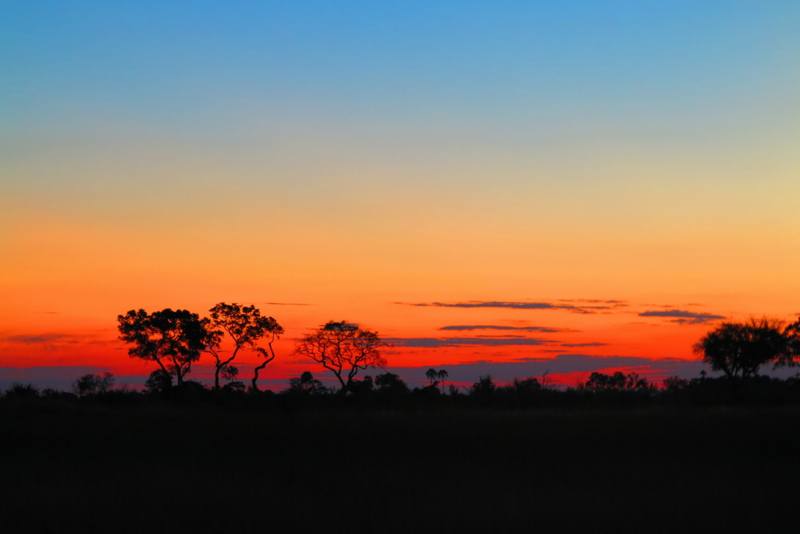 We spent so long tracking the elephant that the sun started to set – not great when you're on your own in a delta filled with wild animals. As we ran to keep up with our guide, I kept hearing what sounded like people calling out to us – I assumed it was the other guides, trying to figure out where we were. It was only later, when we were finally in the mokoro on the way back to our camp, that I realised I had been hearing the sounds of wild hyenas all around us.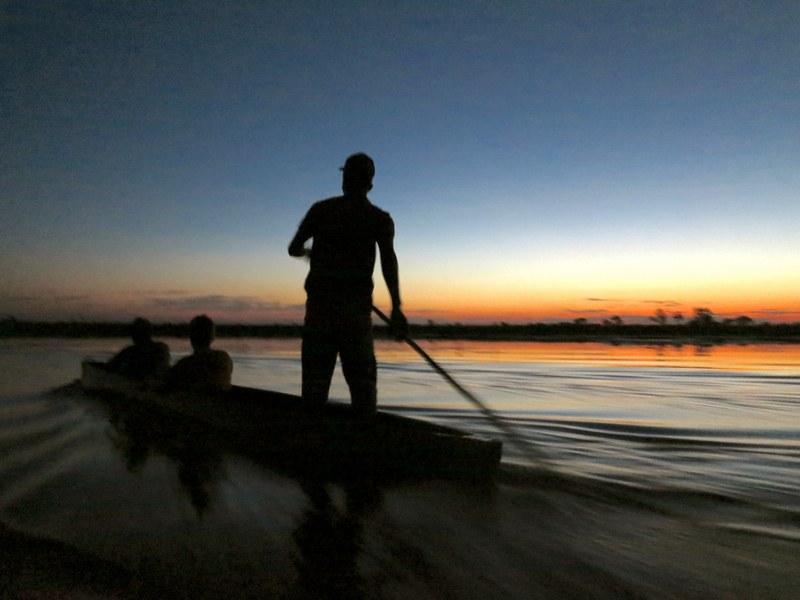 A nighttime mokoro ride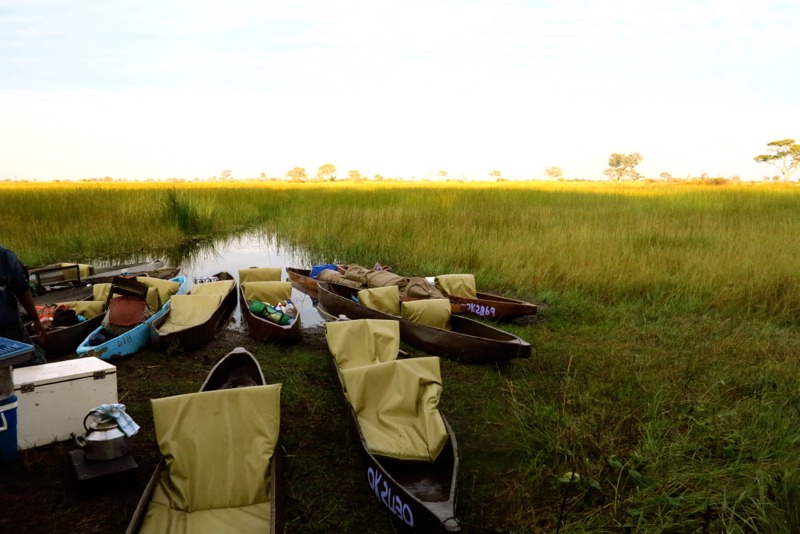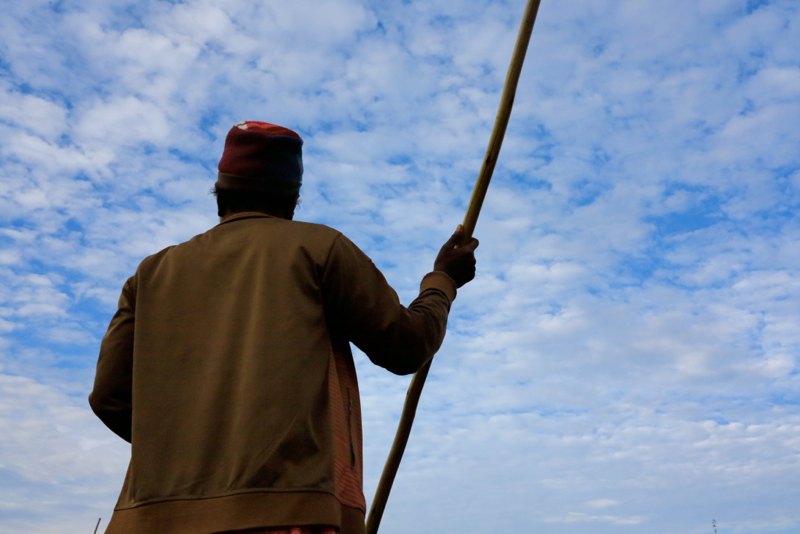 I will do a longer post on my experience in Okavango Delta, but it was definitely a highlight of my time in Botswana.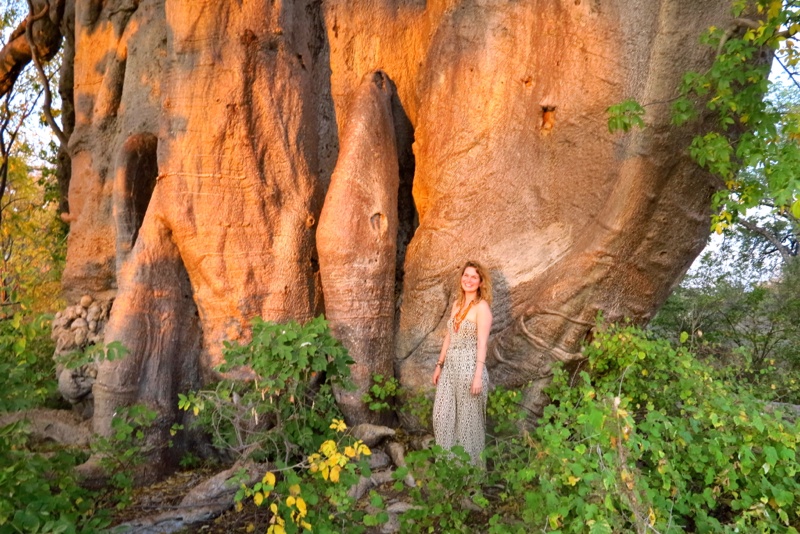 By a baobab tree, one of the strongest and longest-living trees in the world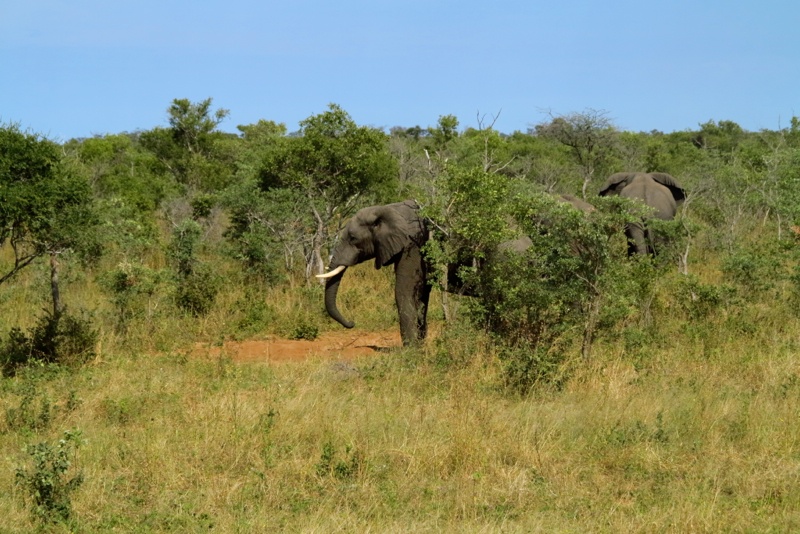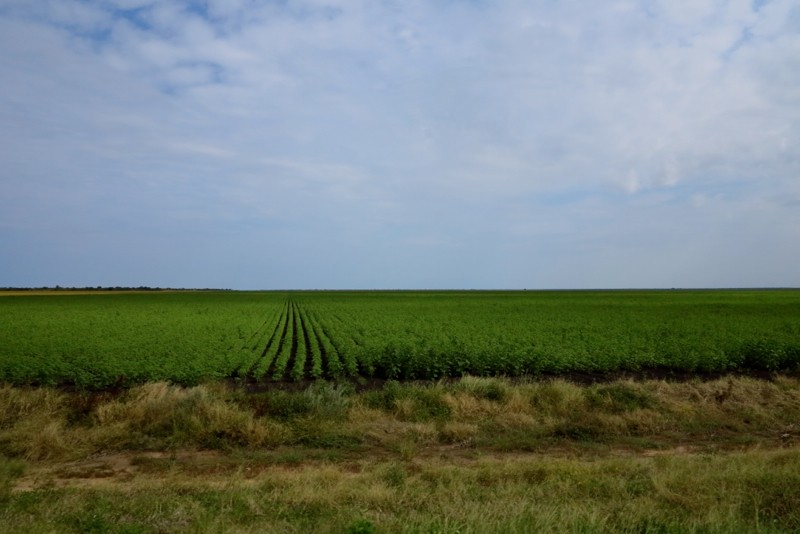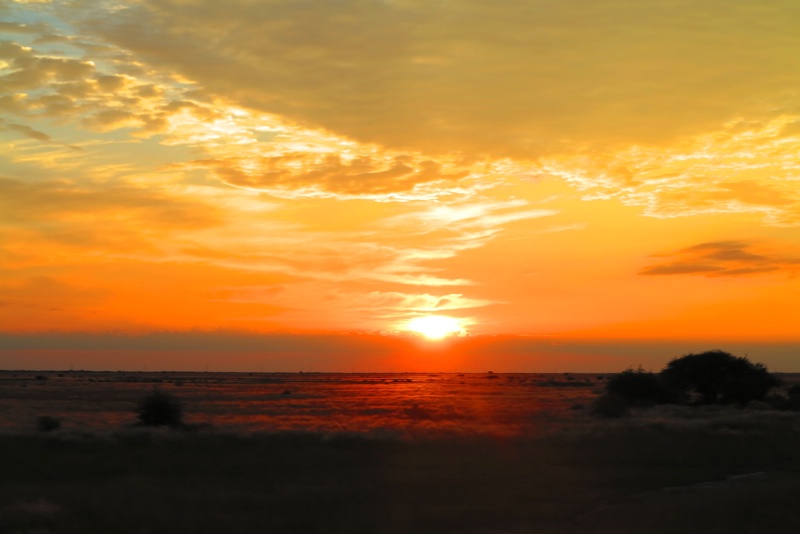 Views from our bus window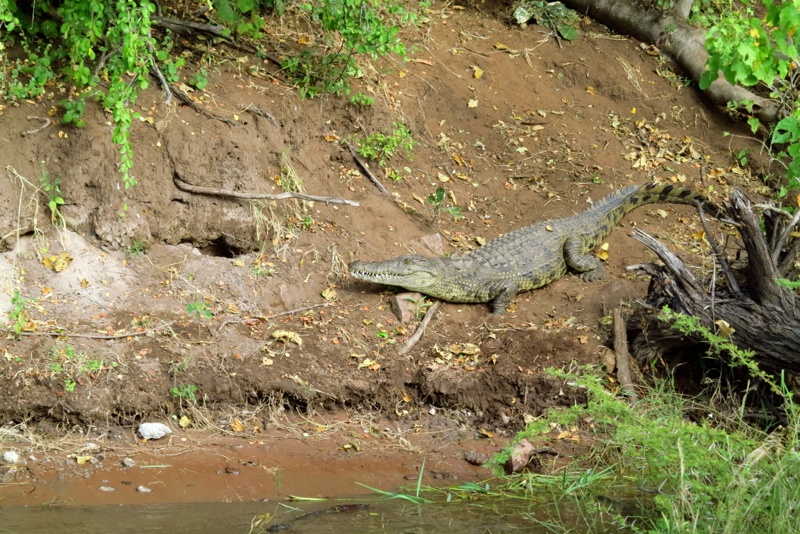 And then – a river cruise down the Chobe, where we spotted wildlife in all shapes and sizes.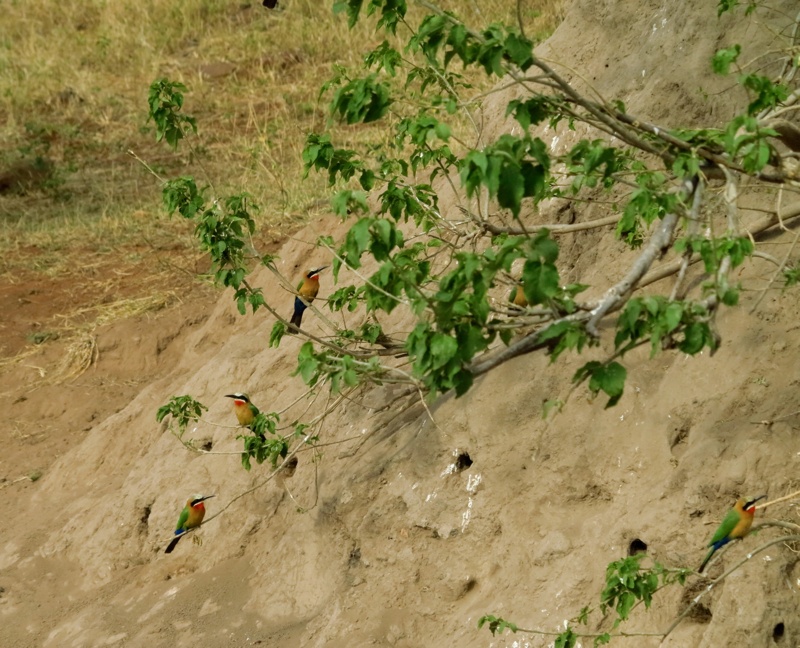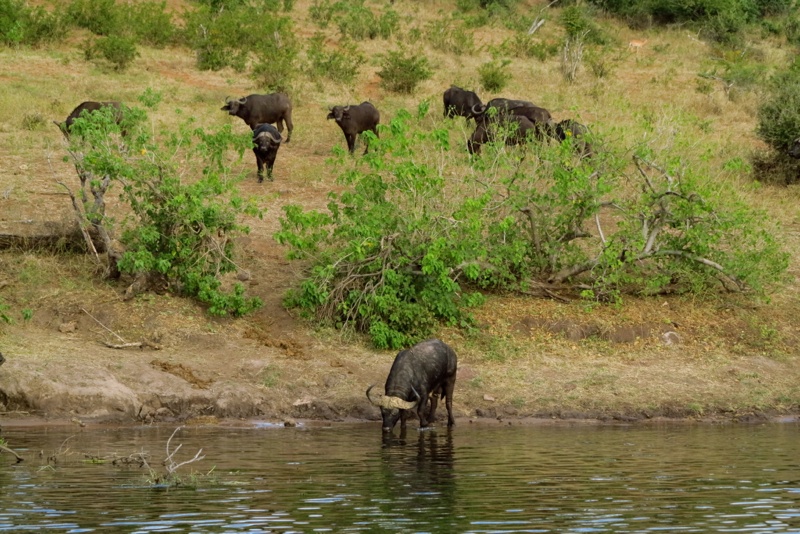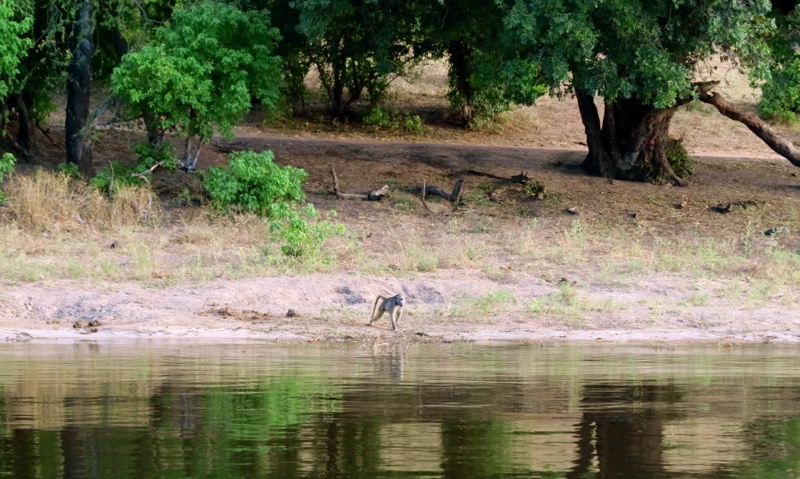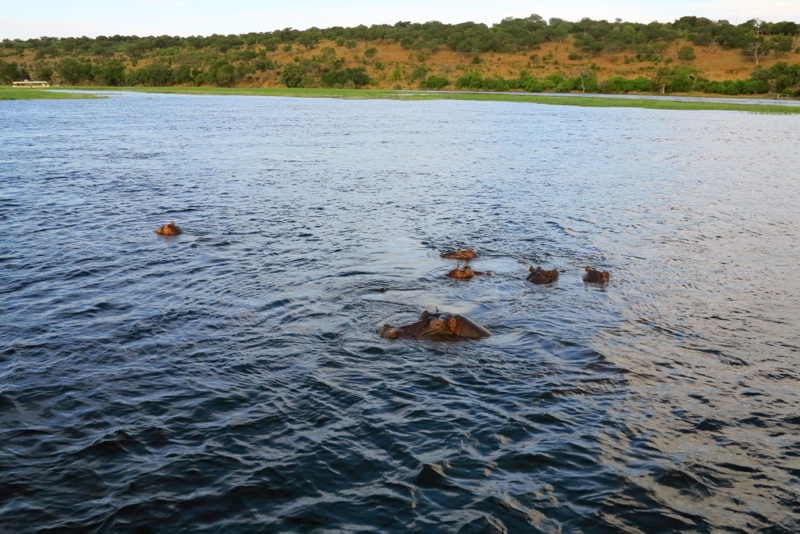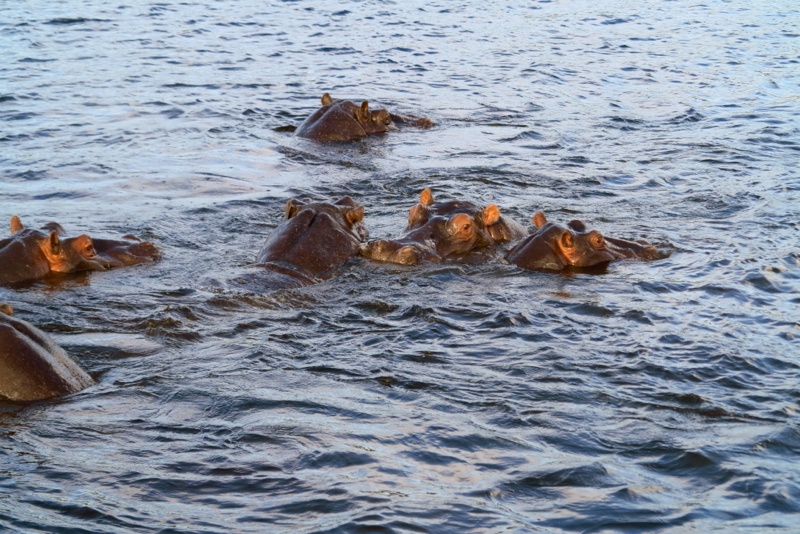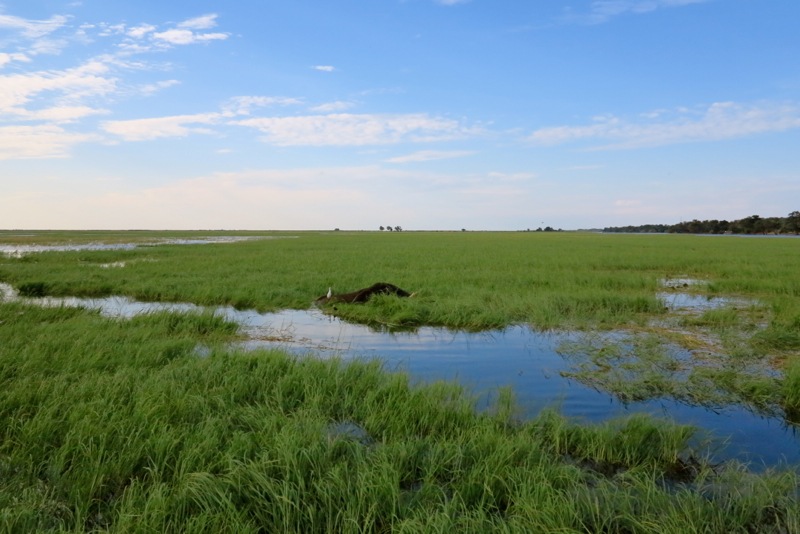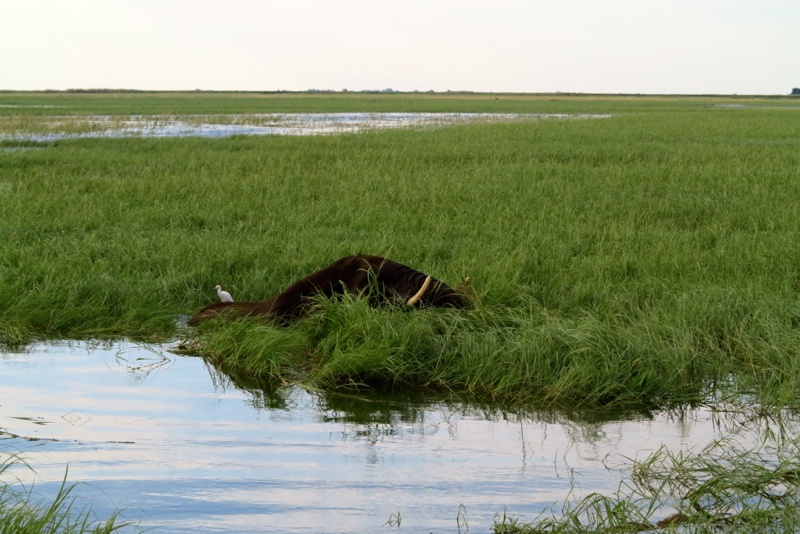 When we spotted this lone male elephant swimming/bathing in the river, my heart just about exploded. Although I saw an elephant in the delta and a few others from the bus window, this was the closest I had ever been to my favourite animal.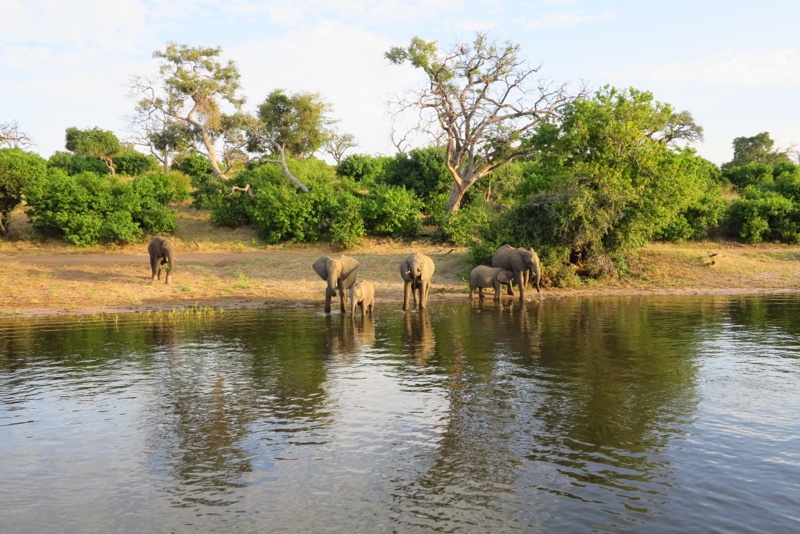 But I had no idea what was to come. As the sun started to set, a family of elephants came down to the river bank to drink.
For as long as I could remember, my biggest dream had been to see African elephants in the wild. And now, on the cusp of turning thirty, I was fulfilling that dream. I listened to the click of the cameras and watched as the great beasts lifted their trunks to their mouths again and again, graceful and slow, drinking in the mud-coloured water. Small birds circled in the evening sky. The family had made their way down to the river in a chain, winding through the low green trees, their feet stirring up the brown dust that lined the banks of the Chobe. When they reached the river they seemed unaware of the tourist boats that surrounded them a short distance away, and we were granted with over half an hour of just observing them in their natural habitat.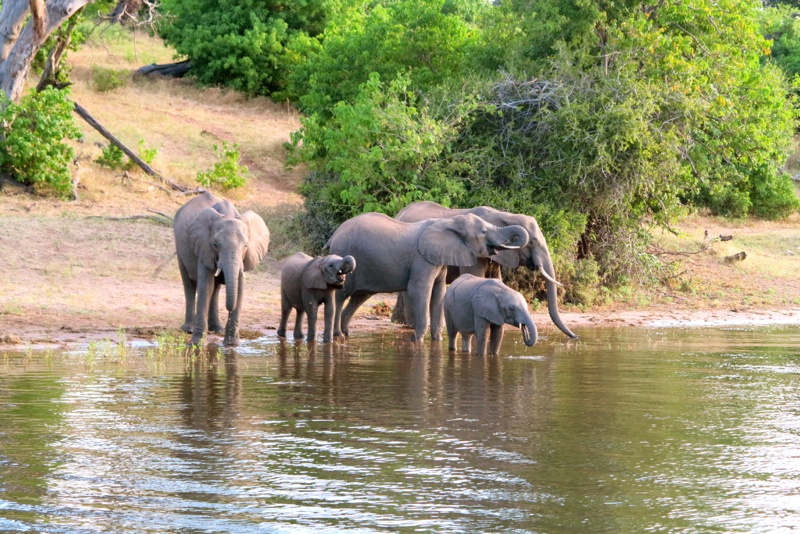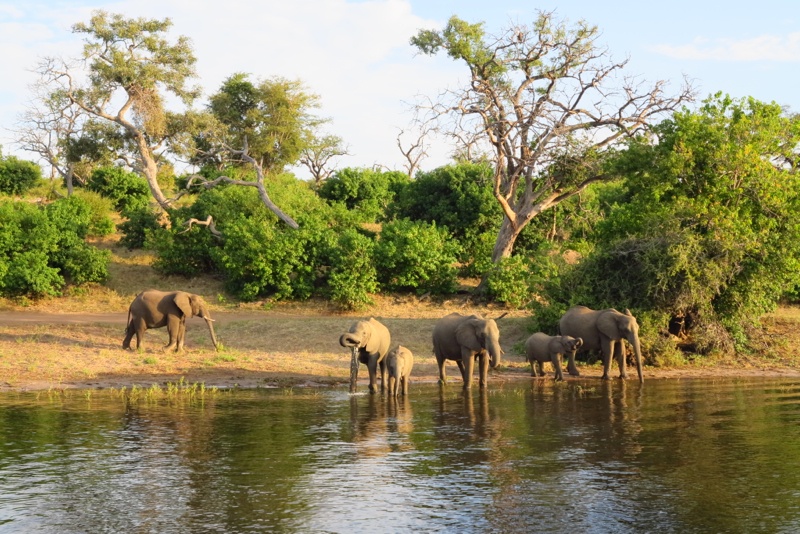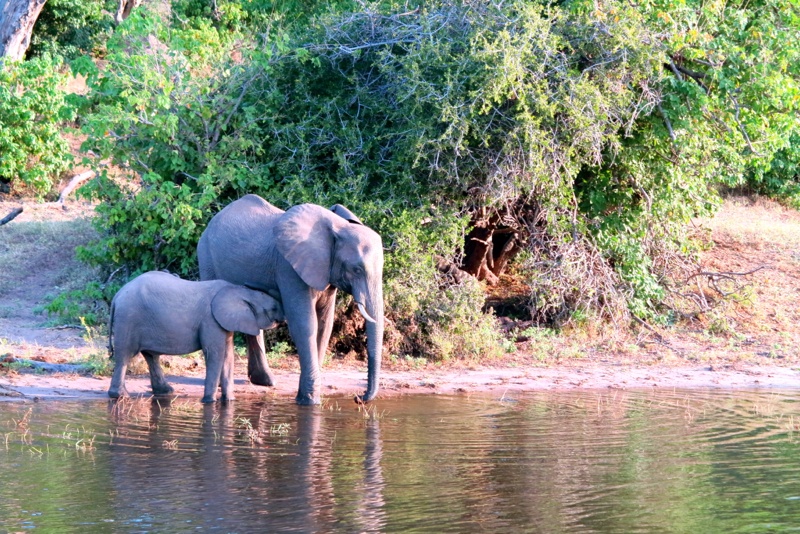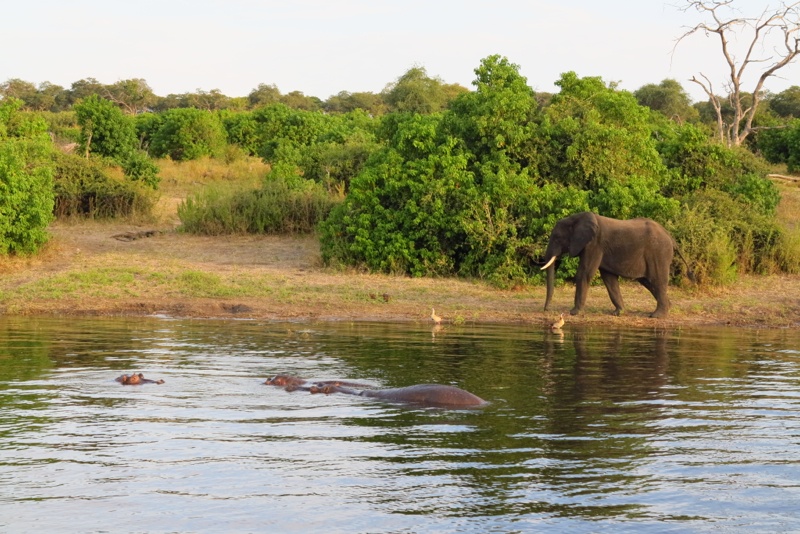 I was very emotional, to say the least.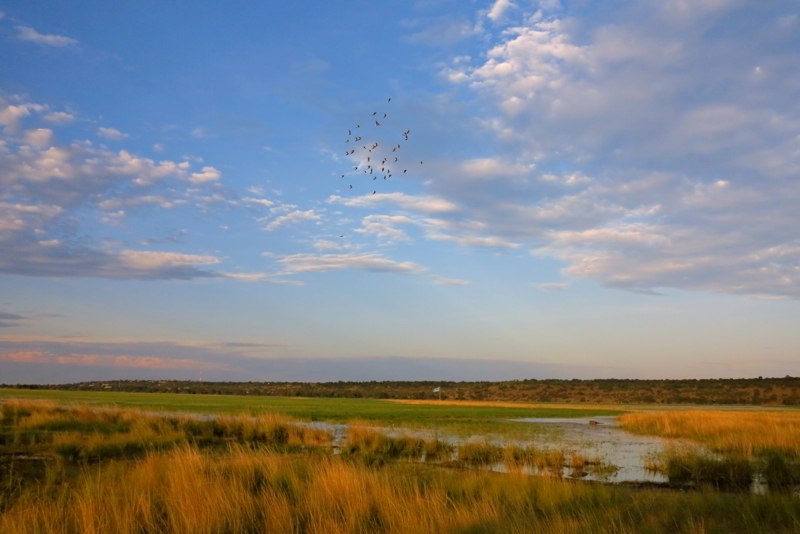 If you are looking for a country that offers beautiful scenery and amazing opportunities to interact with wildlife, I would highly recommend Botswana. It's still relatively new to tourism in comparison to South Africa or Kenya, so you won't find the huge crowds of tourists there. It's also fairly cheap to travel in, with a week-long tour costing approximately £600 or $1000 (that's for all transportation, accommodation, food, and guides).
A few years ago, I may not have had Botswana on my radar, but now I believe it should be on yours.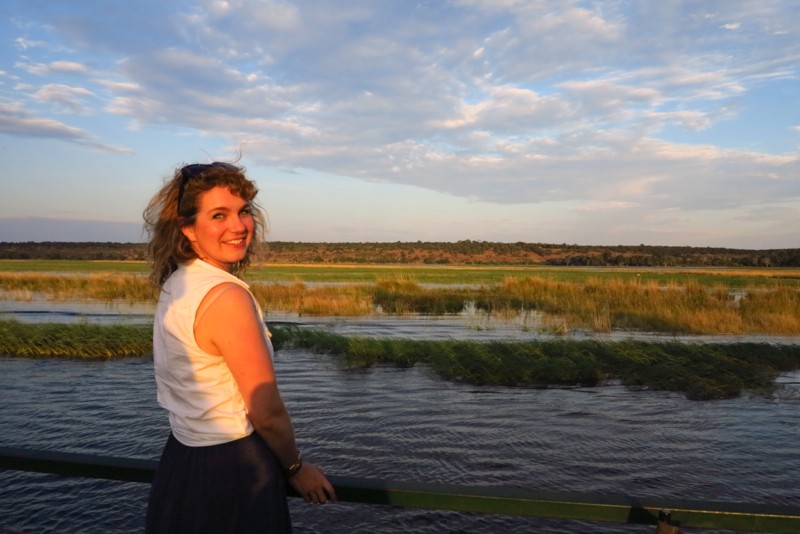 Have you ever been to Botswana? If not, would you like to go?