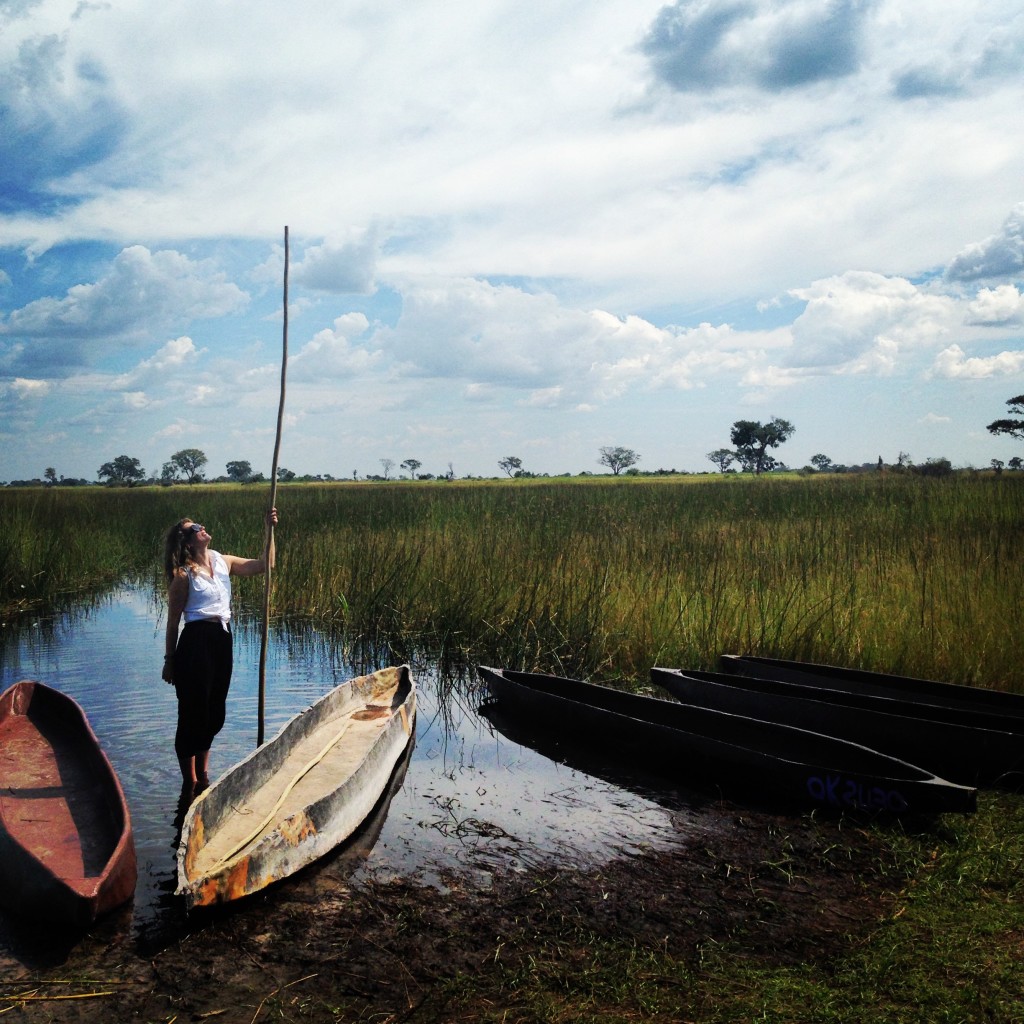 In Botswana, where I took myself to celebrate turning 30
If you're like me, you will hesitate on clicking further into this article. Aren't there enough of these lists? I wonder that, too. I've lived a strange life – we all have, if we stop and think about it – and most of it has been devoted to travelling. When I actually sit back and reflect on what I've learned, however, the things that stick with me most are not how to use a machete or take a shot of tequila without grimacing or find my way through a new city, although those things are pretty cool. The things I'm proudest of learning are those that have to do with relationships with other people, with how I carry myself, and with how I view the world.
On the eve of my 30th birthday (I turn 30 on May 5th), I was suddenly inspired to write down the 30 things I've learned. You may agree with them, you may not, but perhaps what I find so fascinating about people are their differences, their quirks and their idiosyncrasies. Yours might be wildly different, but here are mine.
1. Do whatever you want to do, but do it well. This is the most basic piece of advice I think I've ever been given, and I'm reminded of it often. Think long and hard about what it is you want to do with your life and what makes you happy and then do it. It took me until the final years of my 20s to figure out that I wanted to write full-time, and I was lucky enough to make a career out of it. Maybe you'll know what you want to do when you're a kid. Maybe you're in your 60s and you still don't know. That's okay.
2. Don't ever make someone feel insignificant or inadequate. Do not bully people, or rub someone's mistakes in their face. You are not above anyone, especially not anyone in the service industry.
3. Always write back, or call back, or text back. Basically, be honest and considerate. I am pretty bad at this, I admit. Sometimes it takes me months to get back to an email or Facebook message, but I always eventually write back. This especially goes for dating; don't just ignore someone. Don't be a coward – treat people the way you would like to be treated.
4. Love as much as you possibly can every single time, even if you keep getting hurt. Love is one of the best feelings in the world. Do not become cynical; this person might be the one.
5. Give back to the countries you've visited. I have always travelled as responsibly as possible, but I realise now that this is not enough. I want to give back to the cultures I've visited, through donation of time, money, awareness, or all three. Think about how you can help or give back to each place you visit.
6. Be present. I love this piece of advice – my mother says it often. No matter what you are doing, be as present and aware as you can. Give it your all.
7. Stay healthy, both in body and in spirit. I am not a health nut by any means, but I try to stay as healthy as possible. When I don't, I feel a huge difference in the way that my mind works and the way that my body feels. Be active, eat well, drink wine but drink water, too.
8. Read everything. Books, blogs, newspapers, Twitter feeds, magazines, everything. Read stuff that makes you interested and informed. Read for pleasure, but once in a while read something you find difficult to follow. Try reading new things – you might find you love Russian literature (I'm still hoping to have this epiphany).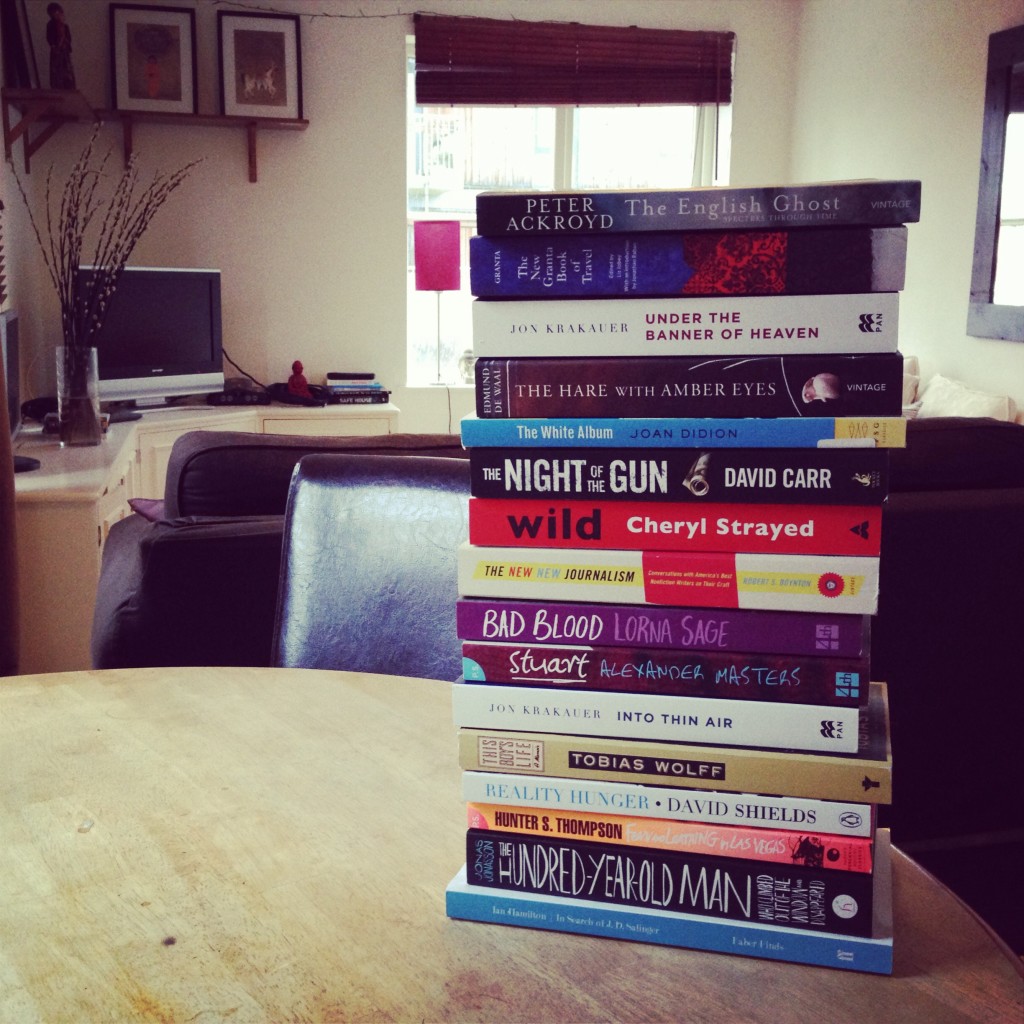 9. Find something you're passionate about and become really, really good at it. Have at least one hobby you love. There are a few magical unicorns that can achieve anything they set out to do; we all have that friend who plays four instruments, speaks three languages, and can cook the best risotto in the world. We can't all be like that, though. In my opinion, it's better to be really, really good at one thing than sort of okay at a bunch of things. You'll get more pleasure out of it.
10. Study. Even if you will forget everything the following year, or month, or day, study it anyway. I often tackle new subjects and learn about things, only to forget them later. I have, for example, studied French, Spanish, Danish, Russian, and Japanese in my life, and it's only when I have a few beers that I think I can speak any of them. At least I tried to learn them. I still have a huge list of things I'd like to study at some point in my life (and still believe I'll learn how to play the harp, learn how to speak fluent Spanish, learn basic astrology, and learn how to knit).
11. If it feels morally wrong, it is. We all know that feeling we get in the pit of our stomachs when something is happening in front of us that just feels wrong. Maybe it's someone getting teased. Maybe tourists are riding elephants. I felt that way recently about cage shark diving – for some reason, it didn't sit well with me, so I didn't do it.
12. Have friends of all backgrounds, ages, and genders. You will learn so much about the world, and, inadvertently, yourself. I have friends in their teens and friends in their 50s, friends all over the world. They all surprise me endlessly. Every single person you meet knows something you don't.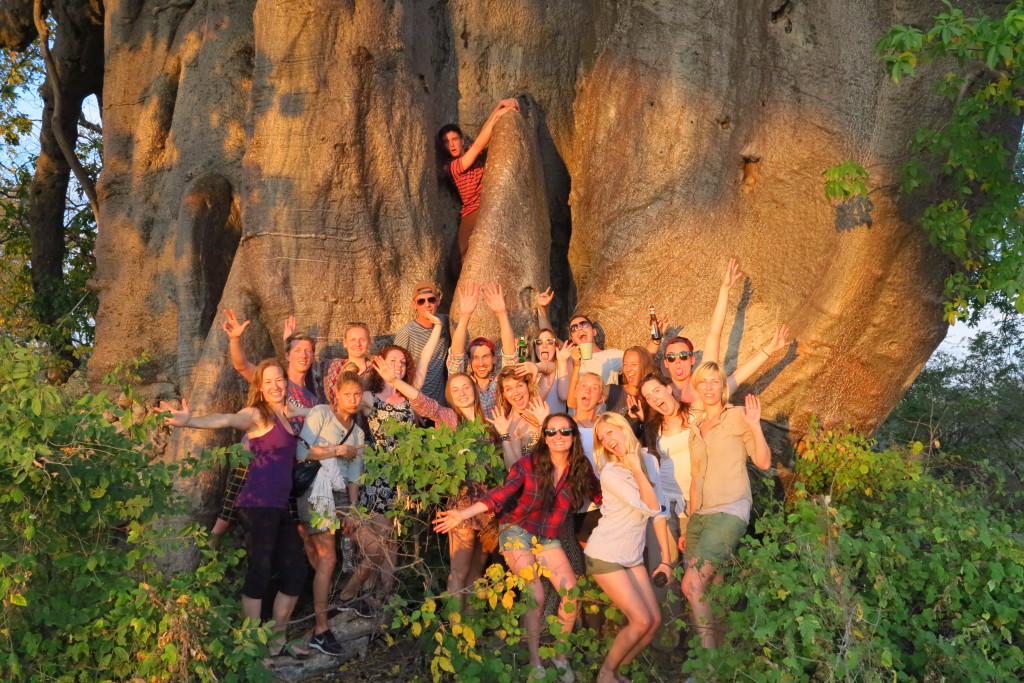 New Friends in Botswana
13. Listen. Really listen. People appreciate it, and it makes you smarter and better and more compassionate. Better listeners have happier relationships with people and better jobs.
14. Ask questions. Think of everyone you meet as a teacher – everyone in the entire world knows something that you don't know. If you want to make new friends or impress a boss or get a second date, ask lots of questions; make someone feel interesting. They will like you for it.
15. Work as hard as you can at the job that you have. Laziness will get you nowhere. You never know who you might meet at that job, what you might learn, or who might be able to give a recommendation.
16. Spend less time on the Internet. If I figure out how to do this, I will let you know.
17. Do not judge someone on the country they're from, the job that they have, the school that they went to, the colour of their skin, the person they love, or the size of their backpack. Obviously.
18. Drink whiskey and laugh with your mouth open and kiss on the first date and wear mismatched socks. If that's who you are, don't change. Don't get me wrong – there are many things about myself I would change. Nobody is perfect, but each of us can work on the things that we consider (or someone else considers) to be negative. Those little things, though? Those little quirks that make us individuals? Keep those.
19. Appreciate every single day. I don't mean this is that terrible doomsday sort of way – as in, today could be your last – but appreciate that you have running water and a roof over your head and people who love you and freedom and choices. There are a lot of people in the world who have none of these things.
Pretty appreciative of this sunset over South Africa
20. Talk to everyone, and be nice to everyone. Everyone on the entire planet is just like you. Everyone is trying to make money and find love and be happy. Don't ignore anybody, unless he or she is pestering you. Say hello to the barista. Say hello to the bus driver. Say "I'm sorry" to the man who asks you for change. I try to talk to someone new every day, even if it's only for a moment.
21. Even if you are not religious or spiritual, take a moment of every day, even a tiny one, to give thanks. It doesn't matter who or what you thank, but give thanks.
22. Write. Write a diary and a blog and notes to yourself. Write letters to friends and family. Write if the moment strikes you, write even if it doesn't. Even if you are a terrible writer, put down a few words from time to time, even if it's just a Facebook comment.
23. Take photos. Just don't forget to actually experience the moment, too.
24. Do not criticise yourself for things you did in the past – it will only drive you crazy. I have a habit of doing this. I think about that one comment I said that I shouldn't have, I think about why I turned left instead of right, I think about the time my throat closed up and I couldn't sing in front of the audience of 2000 people (that was 14 years ago, by the way). And what has this accomplished, all this thinking and self-criticism? Nothing. Nothing at all.
25. Similarly, do not lie in bed at night and think, "what if?". I do this all the time, and it never ends well. It is pointless. Nothing can change the past, and dwelling on it will only drive you mad. Reminisce about the good times, yes, but realise that there will be more good times ahead (even better times, in fact).
26. Be emotional, but learn what to be emotional about. I used to cry a lot. I used to, like most sensitive teenagers, be difficult to get along with. Something happened in my mid-20s; I grew up. I now try to look at life as maturely as possible. I also think like this: if I won't be upset about a situation in 24 hours, I don't get upset about it at all. If someone is pissing me off, I think long and hard: will I still be pissed off about this tomorrow? In a week? In a month? If I won't, I try to bite my tongue.
27. Keep in touch with people. Your friends, your teachers, your siblings, your coworkers. Cherish them. If your life is a mosaic, they are the pieces that complete you. I feel like the luckiest person in the world to have the friends and the family that I do. Appreciate every email, letter, postcard, phone call, text.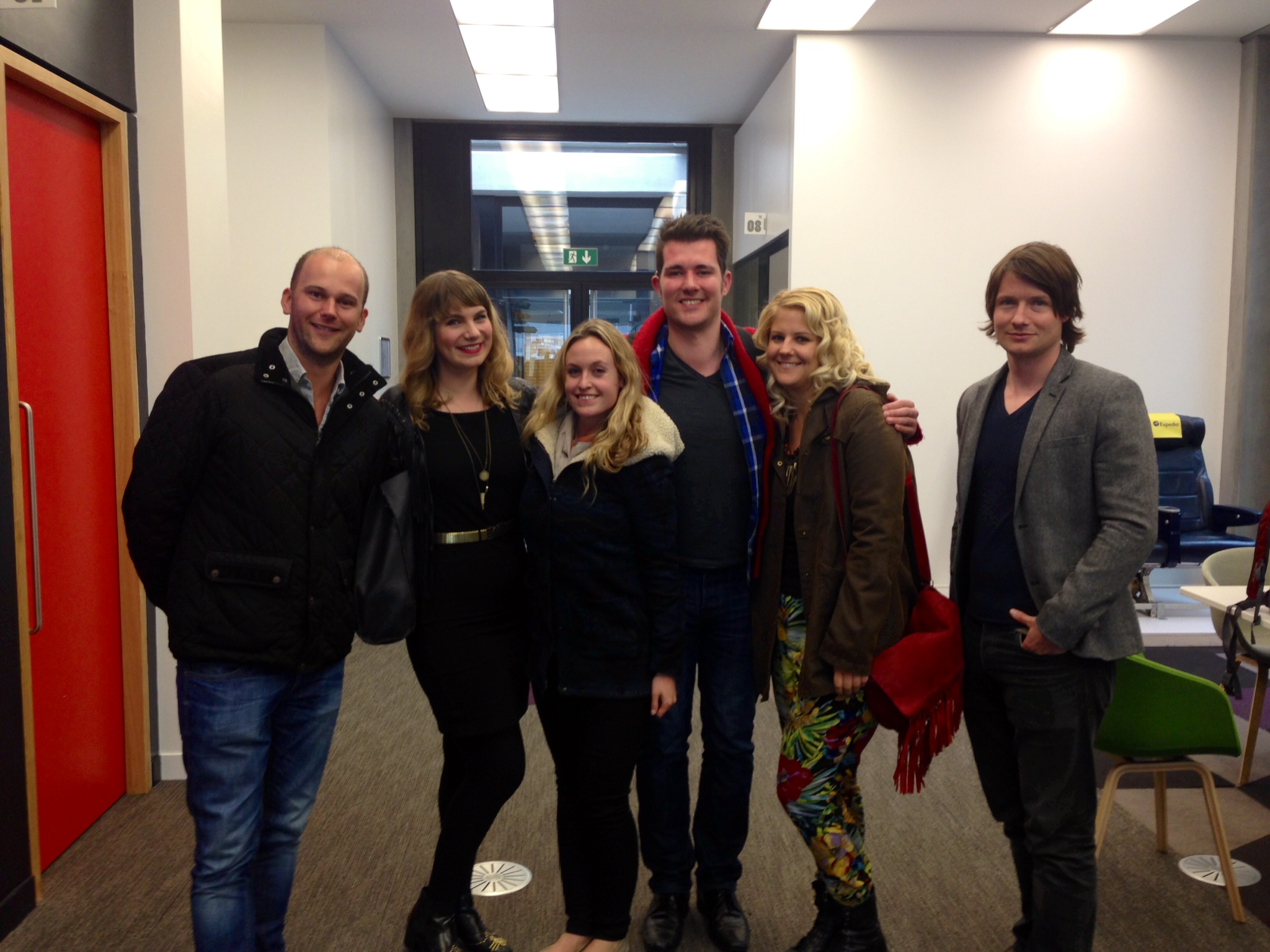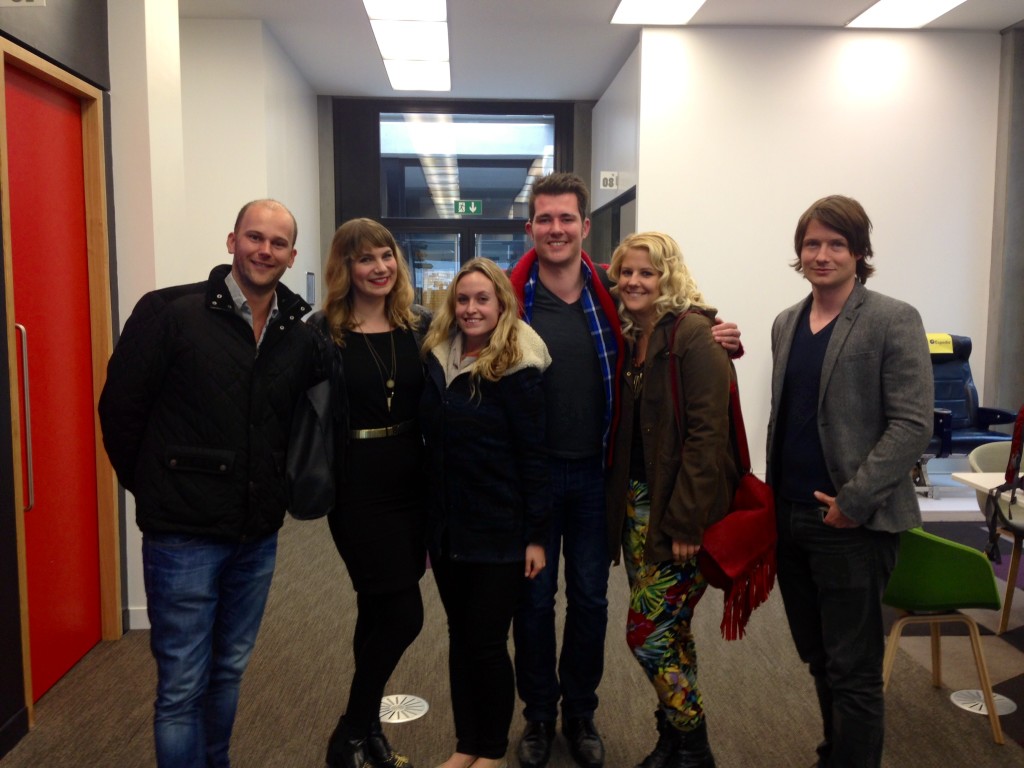 Lovely blogger friends
28. Put yourself out there, even when you're scared. I don't necessarily mean jump out of an airplane. I just mean, if something scares you, take a deep breath and try it out. It's okay to make mistakes. I was the kind of kid who cried if I was separated from my mum for more than an afternoon (no, I didn't go to summer camp, in case you were wondering). Then one day I decided to just be different. It was tough and frightening at first, but now I love who I've become.
29. Trust that people are inherently good. This is a very difficult one to remember, especially when we are constantly bombarded by warnings of murder and rape and muggings. It's hard to remember when people lie and cheat and steal, when friends betray you, when boyfriends dump you, or when bosses fire you. But most people are good. Most people who behave badly are actually acting out because of their own problems, not because of you. The majority of people in this world are wonderful, helpful, friendly people.
30. Happiness is earned, not deserved. I strongly believe this. 99% of the time, if something isn't going well in your life, only you can change it. All of us should be happy, but you will only be happy if you make yourself happy, if you lead a good and fulfilled life. It's taken me three decades to feel this confident, independent, and content, and to learn how to lead a happy life, but damn, it's pretty amazing. I can't wait to see what my fourth decade holds.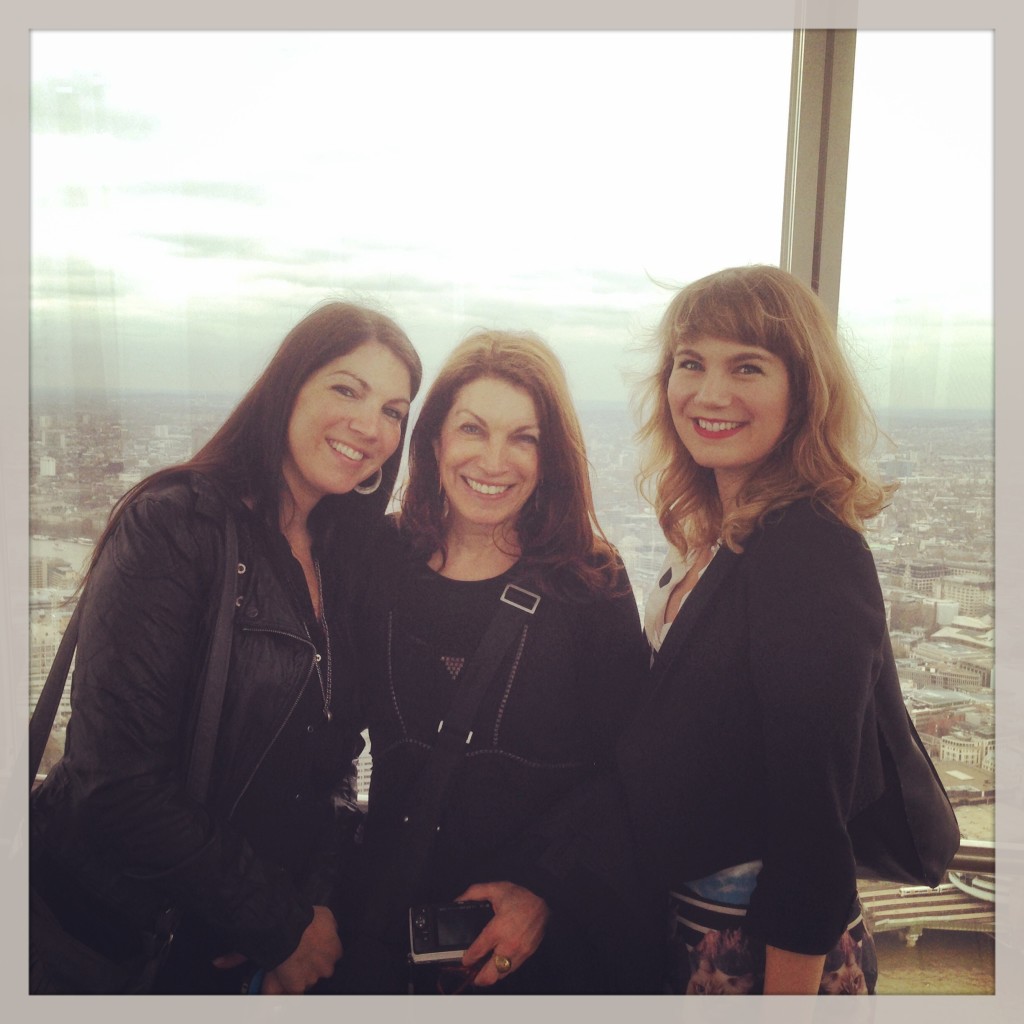 With my sister and my mum in London
And a bonus 31. Life is amazing. Truly. Every day I am wowed by this world and by the people in it. Keep a positive attitude. Smile whenever you can, and try to make other people smile. Love your life; it's the only one you'll ever have, so make it the best fucking life ever.
What has your life taught you? Do you agree with this list? What would you add?